Post by Deleted on Nov 10, 2012 18:23:38 GMT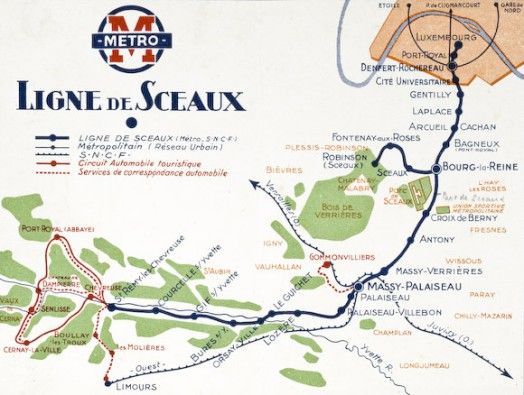 For people my age, for many years Sceaux was a mythical place shrouded in mystery. That's because in every Paris metro station, there were the metro maps but also the map for a strange line that was not the metro at all and which went out to the southern suburbs. Since it started at the Luxembourg station, there were a few stations in Paris where you could go with your normal metro ticket, and that is why the maps were displayed.
I knew all about the commuter train lines that left from the major Paris train stations, but it made no sense why the RATP -- the Paris metro authority -- was in charge of this strange line. And what on earth was Sceaux (pronounced
so
in case you are wondering). Obviously you could see it on the maps, but the line in question actually went far beyond this minor station to the equally mysterious Saint Rémy-les-Chevreuse.
So one of the things that sticks in the mind of a child is "I must resolve this mystery some day. I must find out what is in Sceaux!"
Actually, if you do a little research, you find out that this train line was built in 1846 and that the first terminus was Sceaux. Apparently there was some sort of major financial crash in 1847 and it went bankrupt along with the Paris-Orléans company, the Bordeaux-La Teste company, the Marseille-Avignon company and the Paris-Lyon company. They were all nationalized in 1848.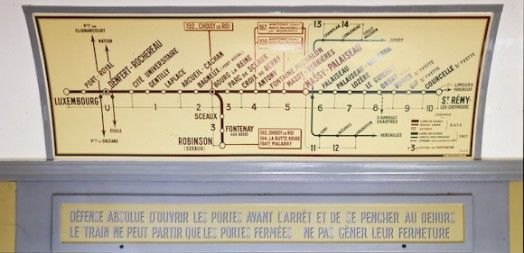 Anyway, it was more or less given to the Paris Metropolitan Railway Company in 1937 which doubled the number of people using it in just one year.
I actually finally went to Sceaux to see what was there in 1973. I still remember the day vividly because it was in December and everything was frozen solid, but it was amazing anyway. I went with a friend and we pulled big blocks of ice out of the canal and took pictures through the sheets of ice (must find those photos somewhere!).
In 1977, the Ligne de Sceaux disappeared forever when it became the southern end of the RER B regional express line. Younger generations have probably never heard the name, but I remember the clunky old trains very well.
I had actually not been back to the Parc de Sceaux itself since that trip in 1973 although I have grazed it driving in a car from time to time. I decided that it was time to return there this week.
The approach is quite impressive due to the carefully trimmed trees.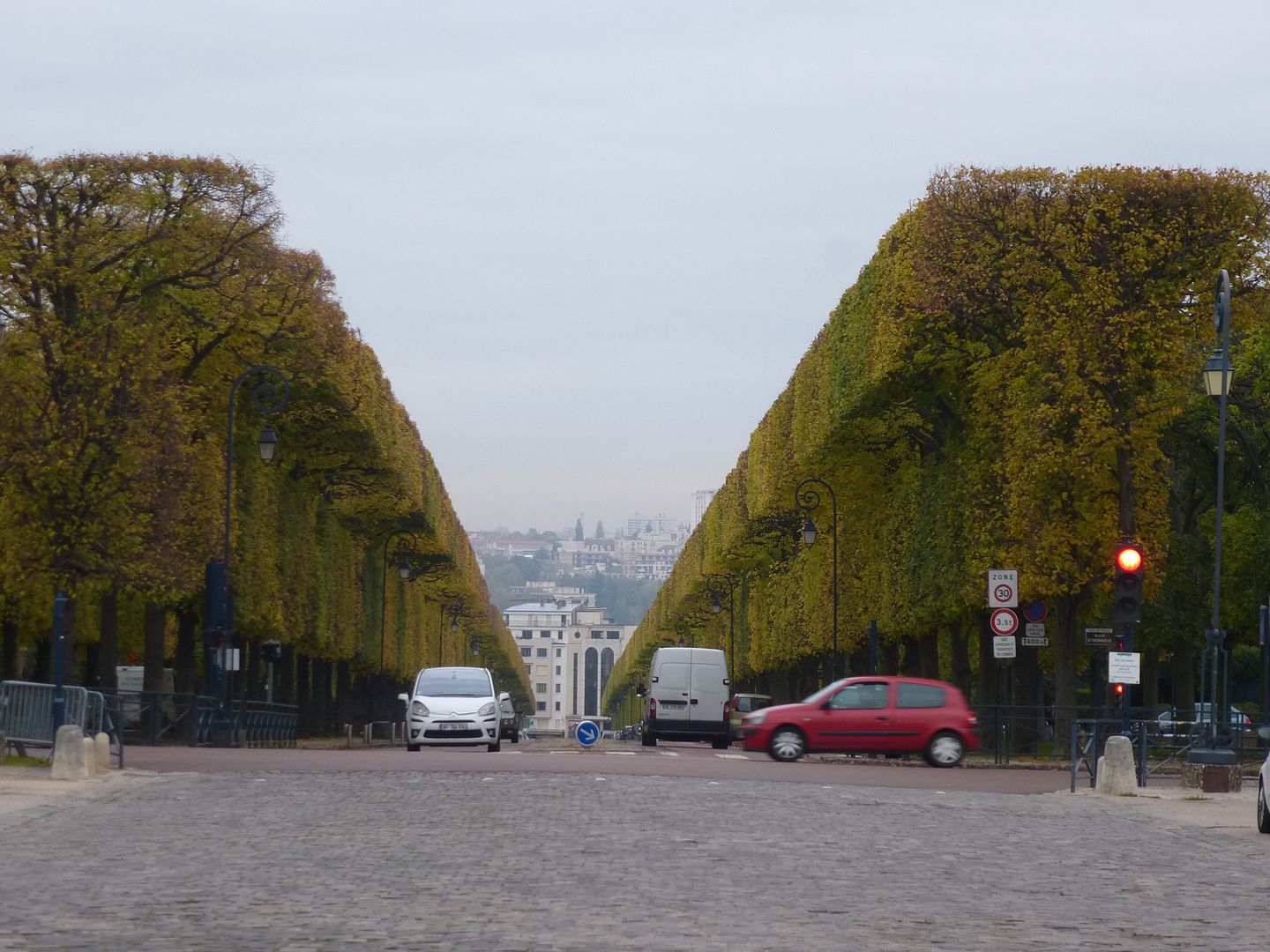 The little château is a minor museum which I chose not to visit this time.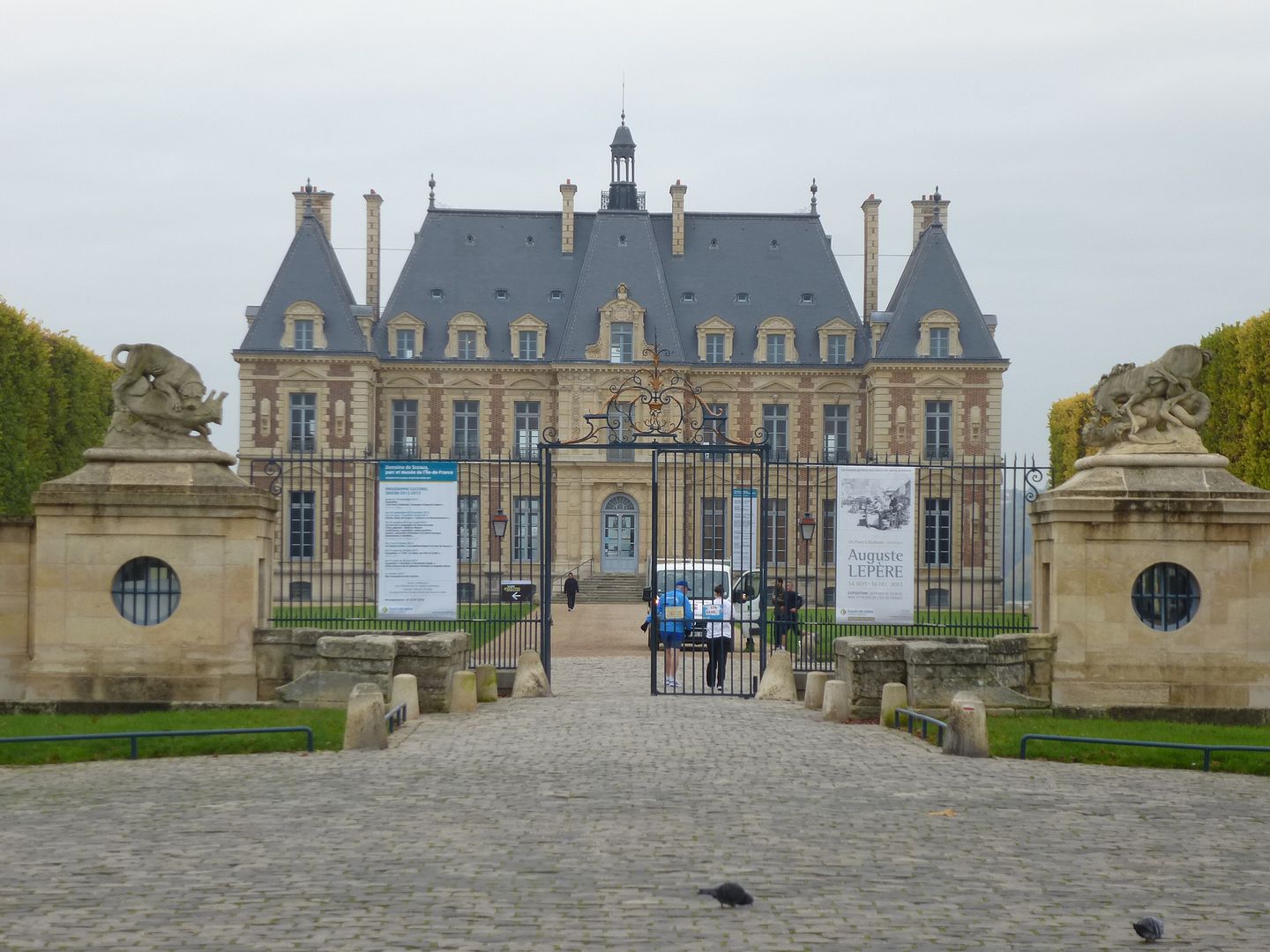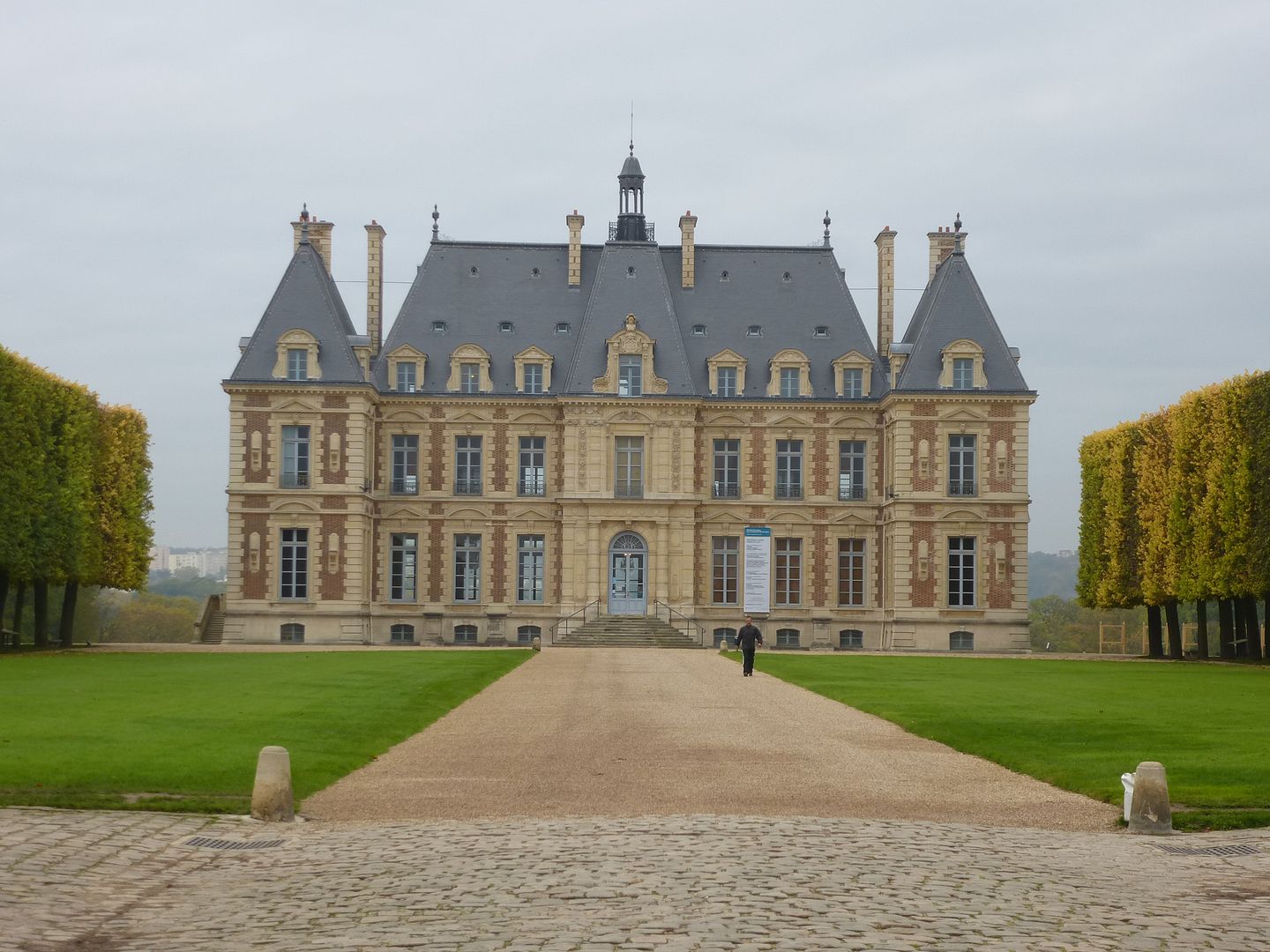 It is a long walk to circumvent the château and get to the amazingly huge gardens.