Post by bixaorellana on Apr 3, 2013 7:22:04 GMT
Jazz! How wonderful to see you here & to get your input. Thank you for the suggestions, although I had to laugh at:
Another of my design thoughts is to simply take your time.
and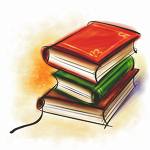 You don't need to do everything at once
You girls obviously don't realize that my pelt grows a luxuriant coat of green moss as I move languidly through my life and tasks. ;D (but thank you both for your helpful & supportive remarks

)
Re: the hanging lamp ~~ it's been worming its way into my affections, especially when I realized how very dirty it is, meaning there's hope for improvement. I really need to get a taller ladder for this house.
As for Kerouac's concern about the thing being a hazard in an earthquake ~~ it's held up by a sturdy, shiny, thick chain & a hawser-like electrical cable.
Speaking of lamps, I saw something really cool the other day. There's a shop nearby that sells nothing but orchids & a few lovely cache-pots. It's one large room painted white & beautifully but sparingly appointed. It's quite elegant, but has the enormously witty grace note of an elaborate chandelier completely spray-painted bright silver -- including the strands of what must be crystals.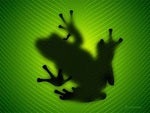 exact
location because we know how many pervs are on this site.
Well, I'm not worried about
you
pervs, but we know that over time many people see these threads. Actually, using a map & looking at my photos plus their captions. you can pretty much pinpoint where I am. That said,
here is a map
& some comments I lifted from my Navidad 2011 thread:
When I refer to "the downtown market", I mean Mercado Juárez, clearly marked on the map. What is not marked is that it's really two market buildings, with another (the 20 de Noviembre market) directly south of the Juárez market. It occupies that block that says San Juan de Dios.

The green square just north of those markets is the zócalo -- the city's main plaza. It's flanked on the south side by the Governmental Palace, which shows up in many of my pictures of the zócalo.

Immediately north of the zócalo is the cathedral, indicated by a red rectangle with a cross in it. That whole big space in front of it -- where the word "cathedral" is on the map -- is the Alameda, a big open plaza plus some parklike area.

On the back side of the cathedral, you'll see a street marked Valdivieso. That street changes its name to Álcala a couple of blocks past the cathedral. This is the pedestrian street to which I refer so often.

Going up Álcala, we'll come to the church of Santo Domingo & its plaza, clearly marked on the map.

The big green rectangle northeast of Sto. Domingo is Parque El Llano, with the church of Guadalupe on the north end of it.

"Saturday Market" in the lower left of the map is the Abastos market.
There is also a nice market quite close to me, the Sanchez Pascuas market. Locate Quetzacoatl street on the map (just nw of Carmen Alto church). The market is in the space just above the
tzaco
in the street name, bordered by Porfirio Díaz & Tinoco y Palacios.
In other house news, yesterday I bought an objet d'art so the new house could have something new.