Post by Deleted on May 25, 2013 17:35:40 GMT
No one will ever forget the World Trade Center because of what happened to it, but the vast majority of people never really ever thought about it or had seen it for themselves unless they were from New York or had been tourists there.
It was a bit different for me, because I steamed out of New York harbour on February 14, 1973 on the S.S. Michelangelo to move to France. The World Trade Center was about to be inaugurated (on April 4, 1973), so it was standing there so modern and incredibly impressive as I watched New York City recede on the horizon. Even though I had chosen a different life, the view of New York was perhaps the only thing that made me wonder if I had made the correct choice because it was clearly the most powerful city in the world back then (not that I was interested in power), but it was a place where so many amazing things were happening and I had always been attracted to it (like so many other people). The fact that it was the last bit of the United States that I saw made the cultural tug even stronger. What if I had made a terrible mistake.
Well, as it turned out, I was thrilled with my new life in France, but I was also very happy to see New York again, not on my first trip back 6 years later (which was Miami-New Orleans-Los Angeles), but perhaps on the second trip when finally visiting New York properly was the whole point of my trip.
And I returned at least a dozen times over the years, sometimes just for a long weekend.
I went to the top of the World Trade Center only twice, but I don't think there was any trip where I did not at least walk around its base.
These are some photos from some of my later trips up to January 2001. The first trips are still on colour slides somewhere and won't be unearthed for some time yet.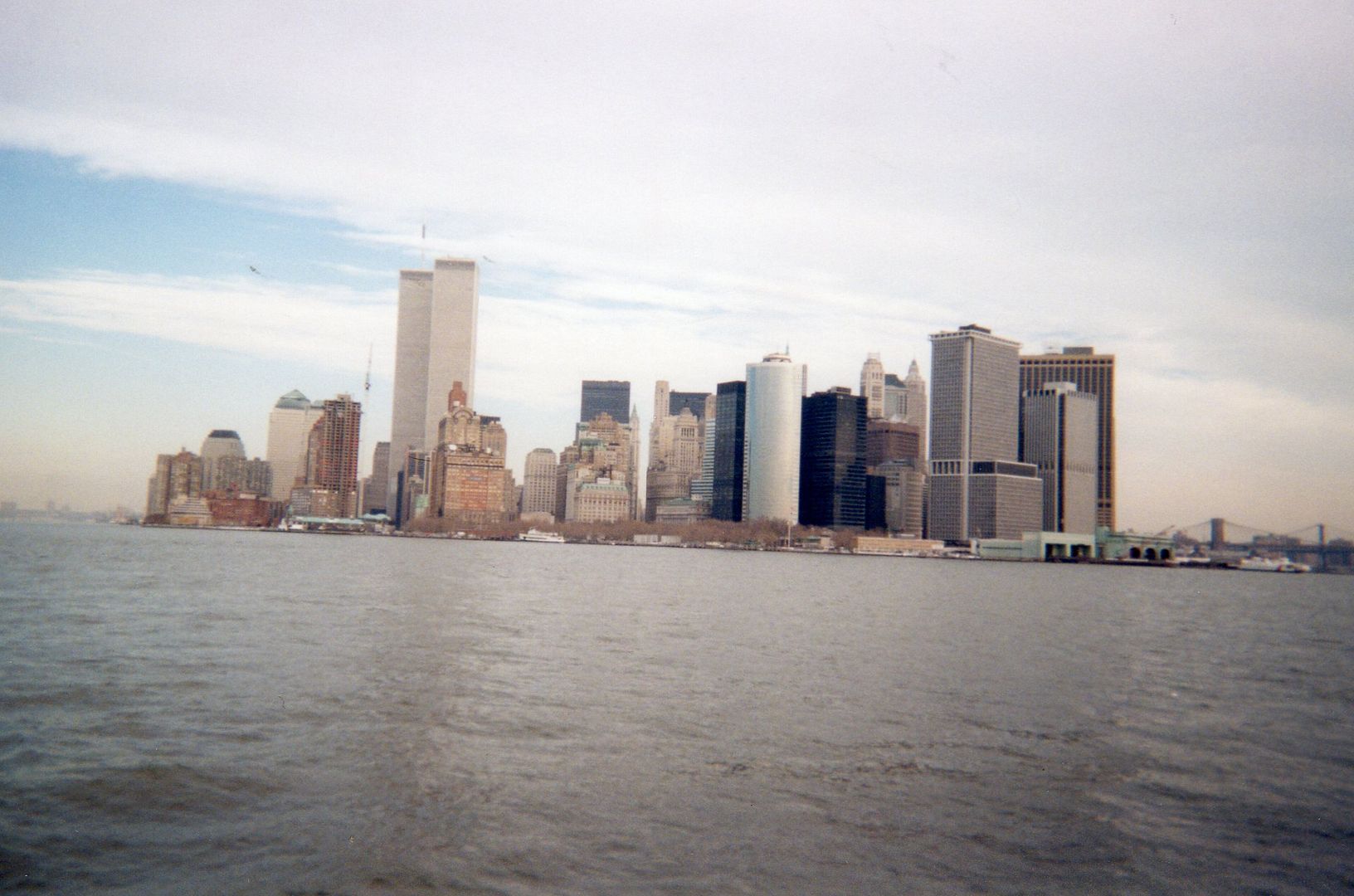 The WTC was always popping out around a corner, sometimes discreetly, sometimes not.
Obviously, the Staten Island Ferry had one of the best views.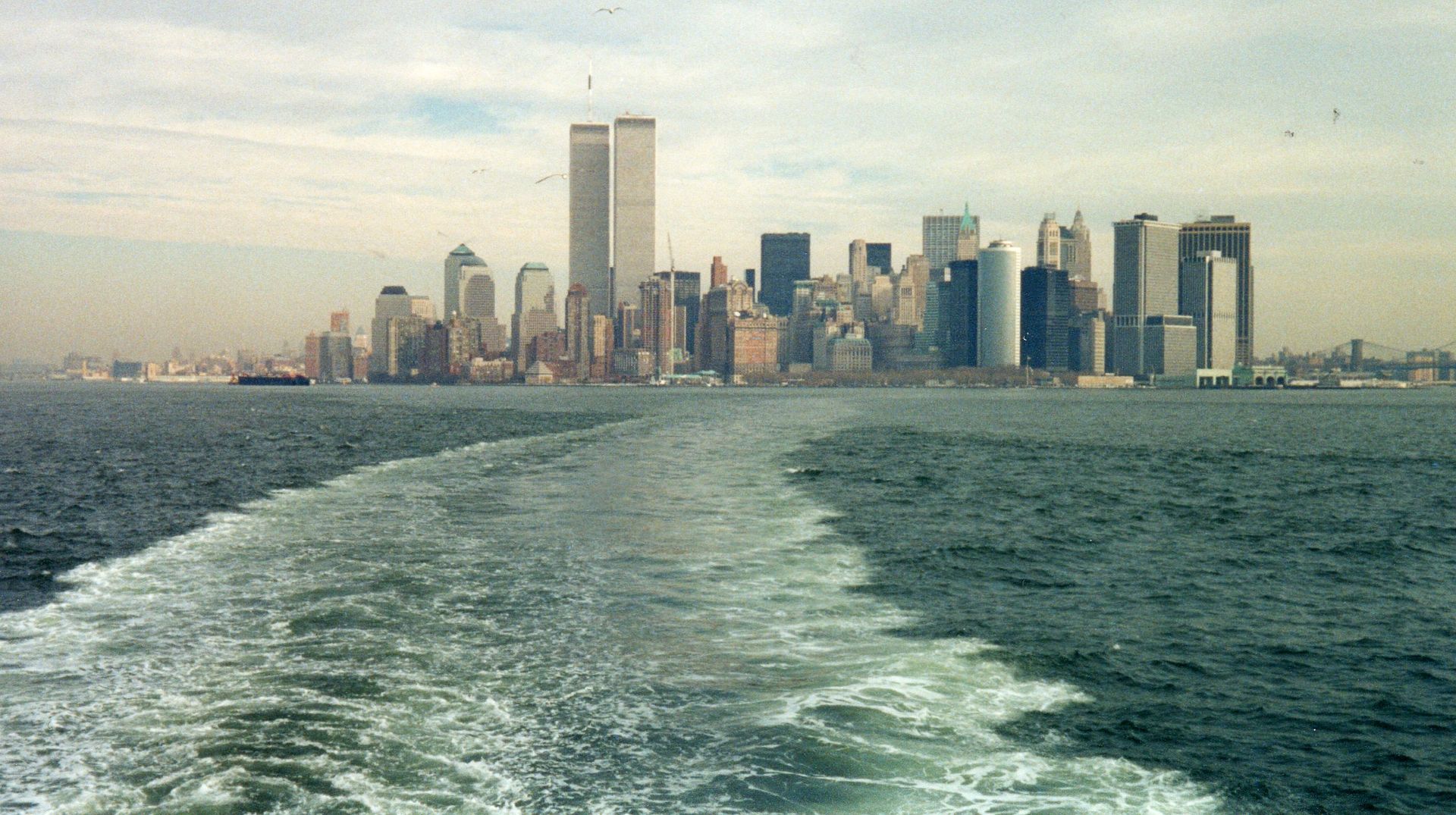 And the view from the top? Totally incredible...