Post by Deleted on Jun 14, 2013 20:04:08 GMT
The Parc de la Villette is the largest park in the city of Paris and probably one of the least well known to people who do not live in the northeast quadrant of the city.
The park is 550,000 square meters, compared to 247,000 for the Buttes Chaumont, 243,000 for the Champ de Mars next to the Eiffel Tower, or 224,000 for the extremely famous Luxembourg gardens. The other famous reference would be the Tuileries, which cover 280,000m².
It is a relatively recent park, dating from 1979, but perhaps the most noteworthy element is the fact that it was the first park in Paris that was created by a modern designer instead of just traditional gardeners. Architect Bernard Tschumi created the park with 26
folies
(more on that soon) and 12 thematic gardens and prairies. Integrated into the park are vestiges of old Paris such as the municipal abbatoir and related elements -- veterinary pavilion, cattle market... And there are also new buildings such at the Museum of Science and Industry, which was actually an abandoned shell that had just been built as the "new" cattle market when the decision was made to move all such things to the suburbs. It is a huge building, 3 times larger than the Pompidou Center. And there is also the Zénith, built out of canvas as a temporary rock venue, but which became permanent and also such a success that it became a franchise, and there are now 18 Zéniths around France. The one in Paris is one of the smallest ones -- a capacity of only 6,400 whereas the the
Zénith Europe
in Strasbourg has 12,100 seats.
Anyway, back to the Parc de la Villette. I took the tramway to the Porte de la Villette stop next to the museum with the intention of visiting just the park. I wisely chose a Tuesday to go there, when the museum is closed, or it would have sucked me in because I haven't been there for years and I would really like to return.
The first impression of the environment is what the French call "mineral."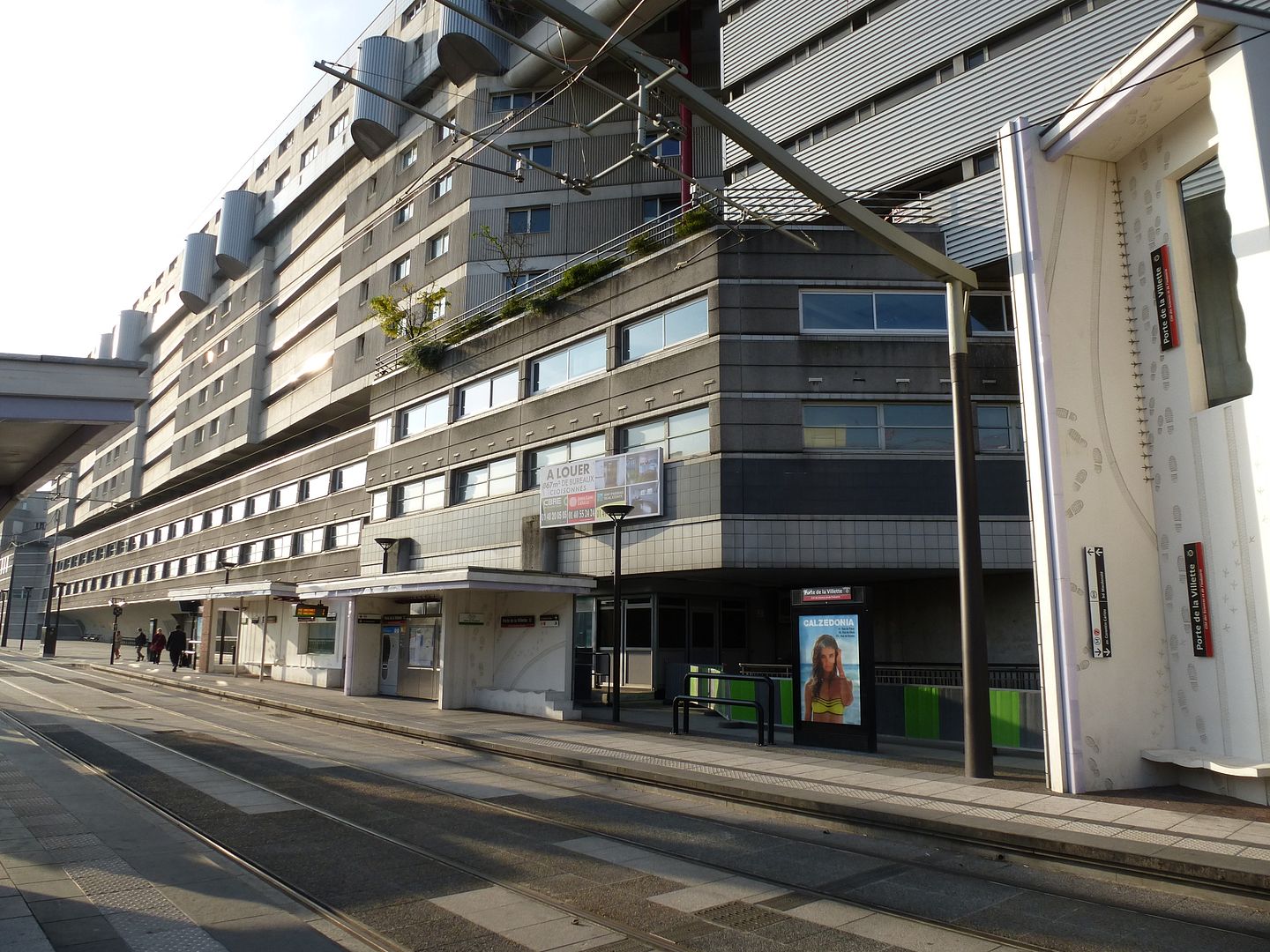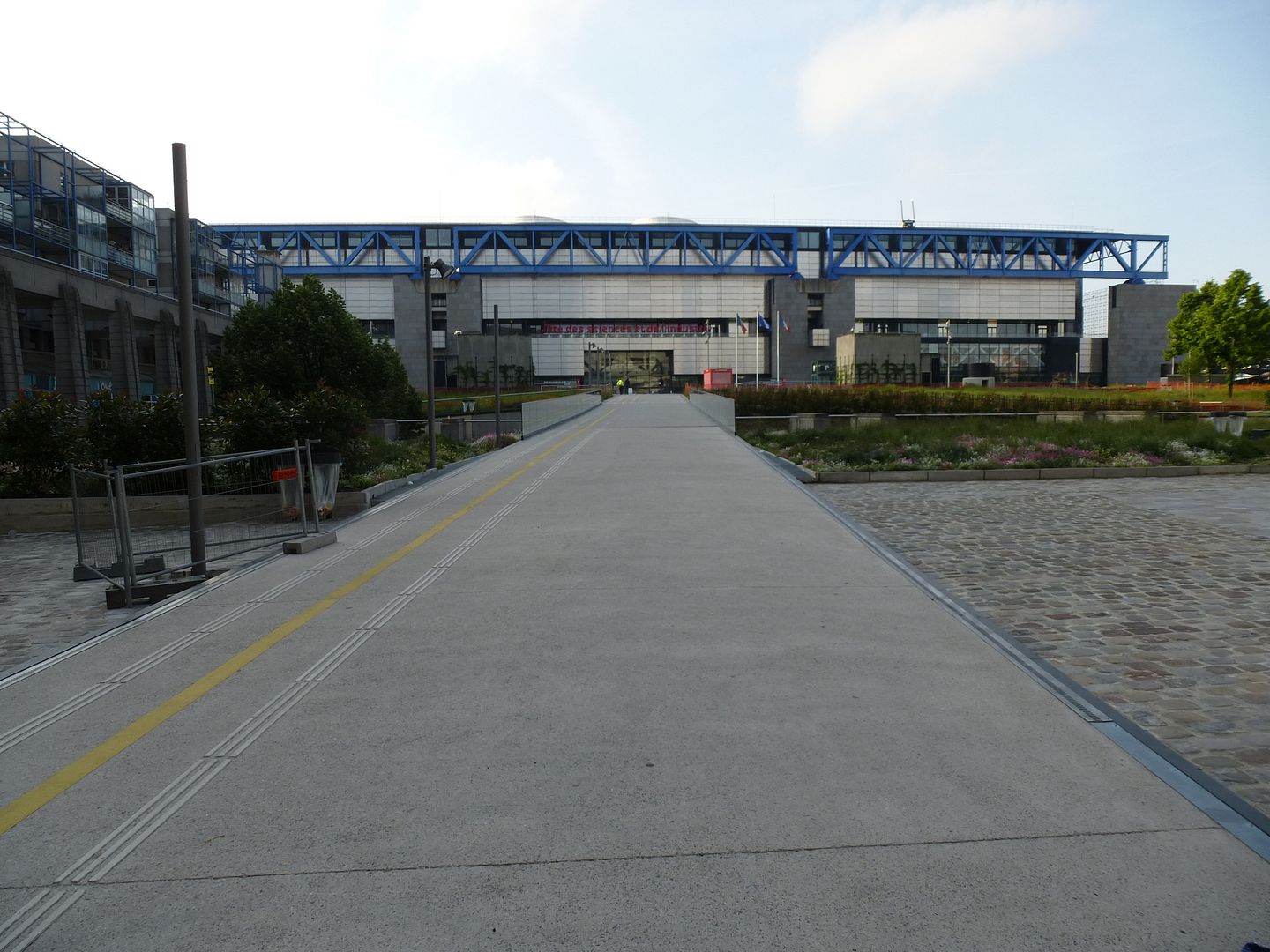 But my theme for the visit was to be the
folies
, and here is the first one.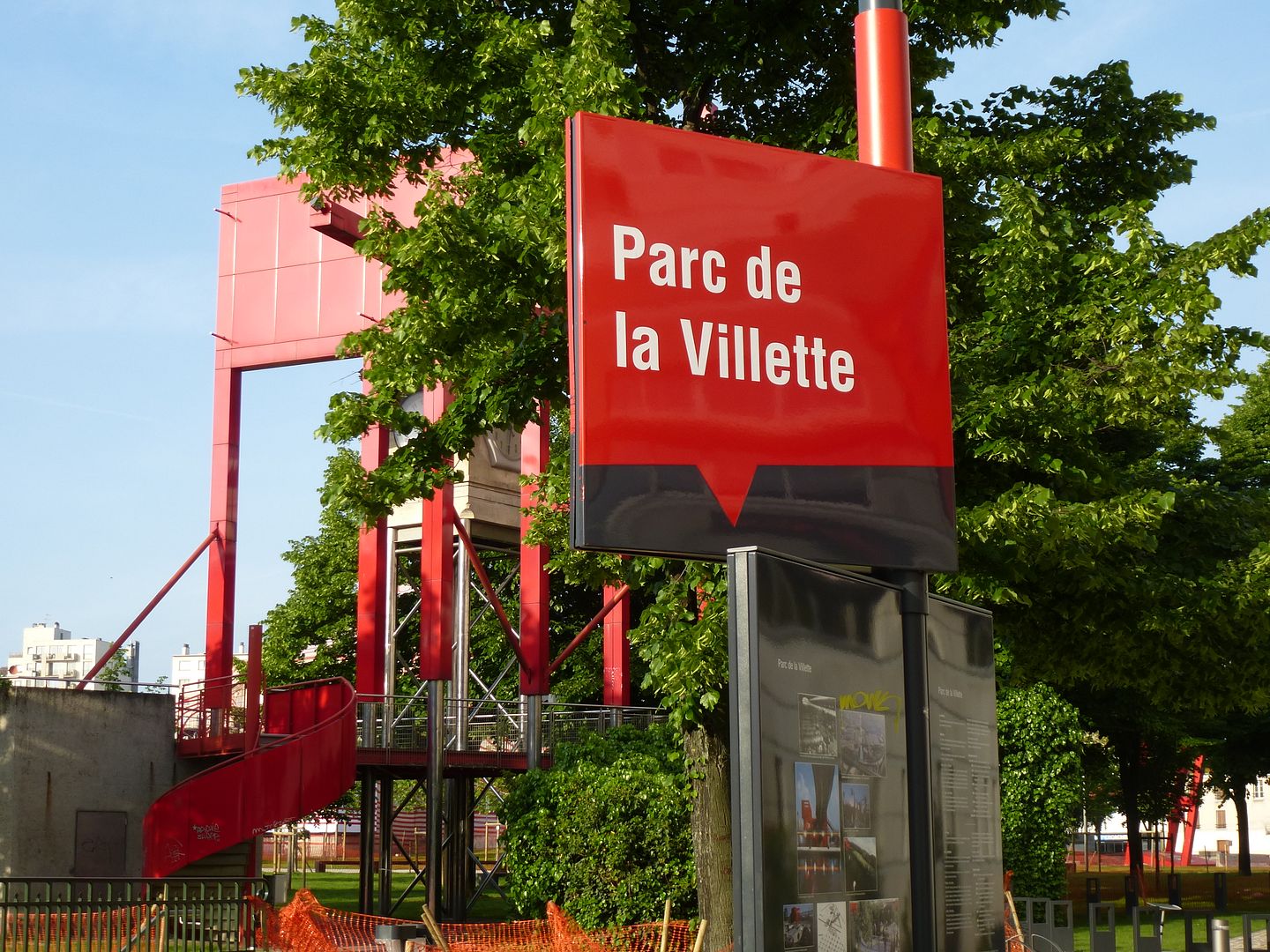 The first folie had an old embedded piece of stonework.
On to the second folie which has a little map of the park.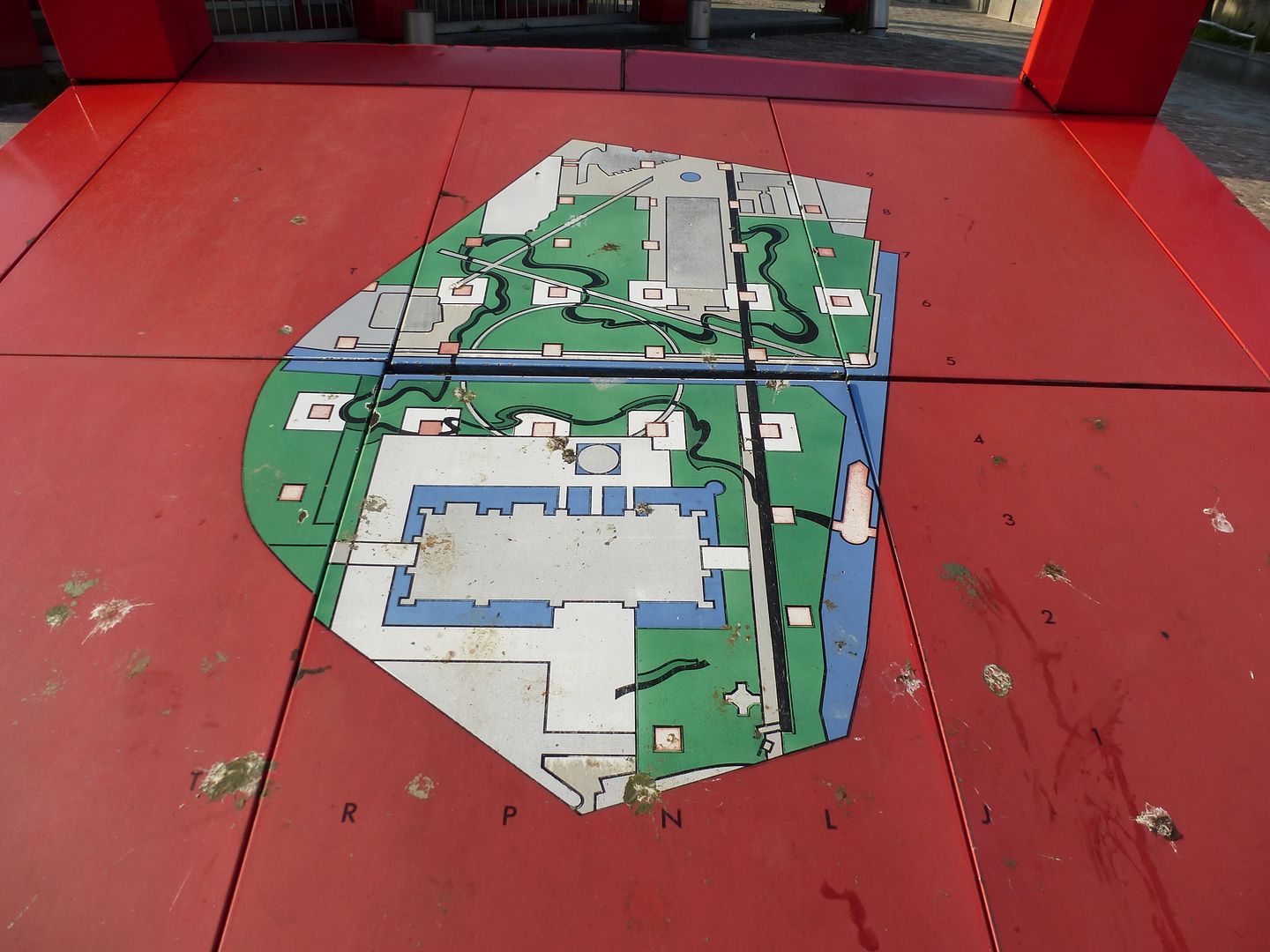 Red is the theme for the park buildings as well as the folies.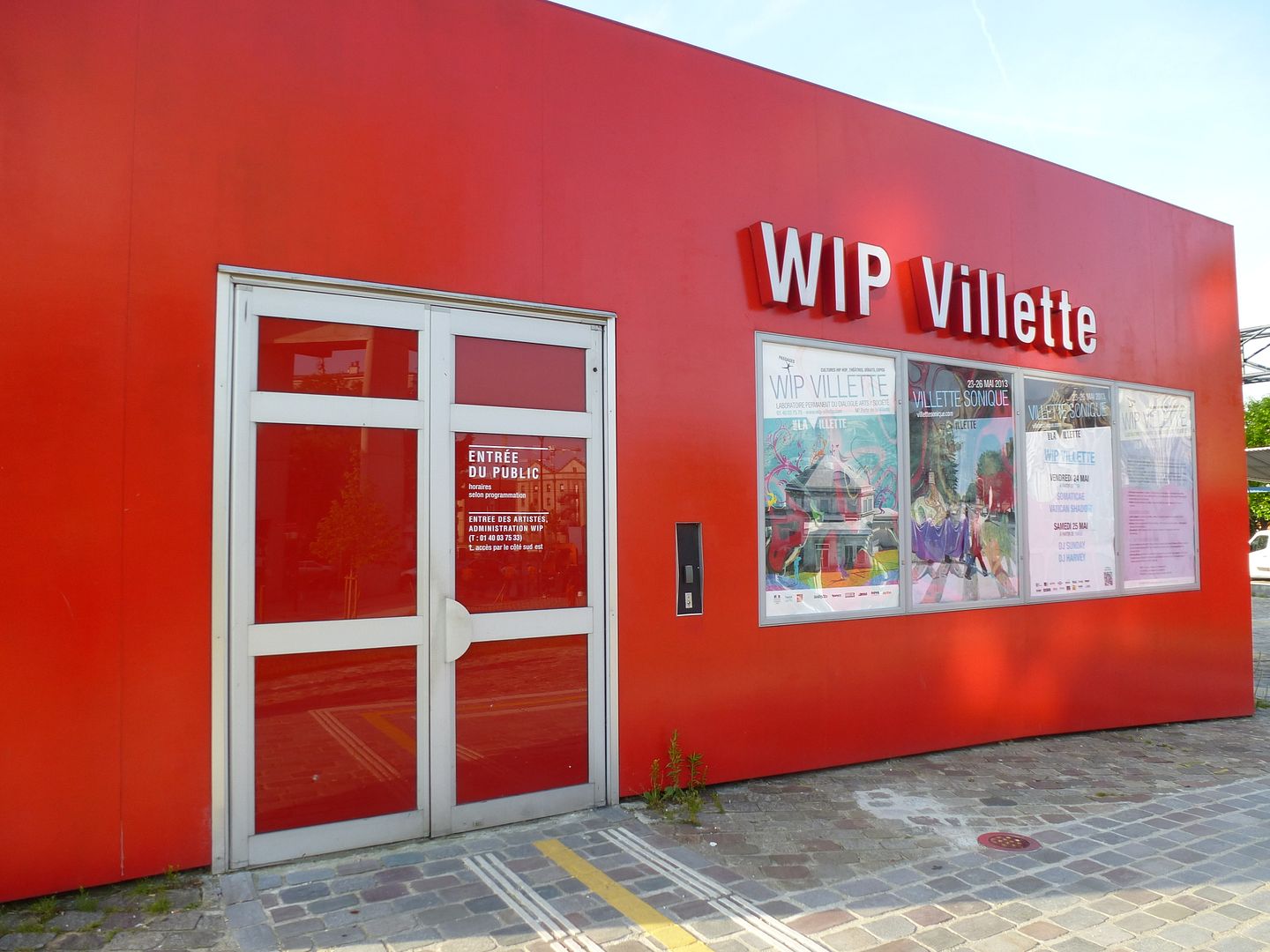 This is the direct path from Porte de la Villette to Porte de Pantin. No way am I taking that!