Post by Deleted on Sept 15, 2013 2:00:34 GMT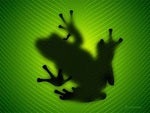 Naturally, your street scenes are great, Deyana, but of course pretty much what I would expect from my own experience. It is always a bit grim but also gripping to watch tiny impoverished children going about their business -- begging, scrounging or just playing with a stick and a bottle cap. I sometimes wonder if they have any idea what it is like to even just feel clean and have clean clothes.
I had and have so many questions about kids living on the streets (in particular). I tried asking, getting information, only to be told different stories each time. I guess I would have to live in India (and stay in one area) longer, to get the answers to my questions. Did those kids and mom have a place to live? Or was that really it? The street? Did they really get financial help from the government programs that I know are in place (or am at least pretty sure are in place). And if they are being helped by the government (as I was reassured many times over), then why are they still having to beg?
It's hard to know what to believe. I know that I gave food and money to quite a few people on the street that asked for it, and sometimes I saw them throw the food away (I guess they wanted only money), or give it away to someone else. In fact sometimes you knew it was something they 'worked' at, it was like a job. And they were well trained at it.
However that doesn't explain why I saw a mother in Goa sitting on the floor one time eating left over rice and feeding her small child with it too. Food that a restaurant owner had given her, obviously left overs. If there is financial help from the government for the very poor in India than maybe it just isn't enough to live on, and in some cases maybe certain people are falling through the loop-holes.
I just dunno, I wish I knew more. But mostly I have more questions than I am getting answers for.