Post by Deleted on Jul 13, 2013 23:40:23 GMT
I could organise my photos of Marseille or I could just post them as I experienced them, which is what I usually do, not just because I am lazy but also because I think it's interesting to show how one experienced a city, particularly if one goes back to the same place more than once or ends up obsessed with certain views. So I will do as I usually do, and it will become clear soon enough what kept catching my eye and things to which I kept returning in the city.
I expected to arrive in Marseille in mid-afternoon, but that is not what happened, because I tend to get sidetracked when I am on the road. This day's sidetrack was Aigues-Mortes (just about anybody reading this has already seen that report), and then there was a traffic jam, and then my memory of where I knew the hotel to be turned out to be defective. So I stashed the car in an underground lot, hopefully not too far from where I needed to be, and went looking for the hotel on foot. It was precisely 6 p.m., which sent me into a panic, because that is when non secured reservations are cancelled. Had I secured mine? I no longer had any idea, so I phoned the hotel and they told me yes, I had given my credit card number so I could arrive whenever I wanted. Did I bother to ask for directions to the hotel? Of course not -- I'm a guy. I would find the place myself or else it did not deserve to be found.
Well, after boucing around like a pinball for about half an hour, I did find the hotel, which was
almost
where I remembered it to be, just in the opposite direction. I checked in, and then I retrieved the car to put it in the proper parking lot.
I only spent about 20 minutes in my hotel room before running back out. It was about 7 p.m.
For some reason, my first photo was of this Haussmann style building.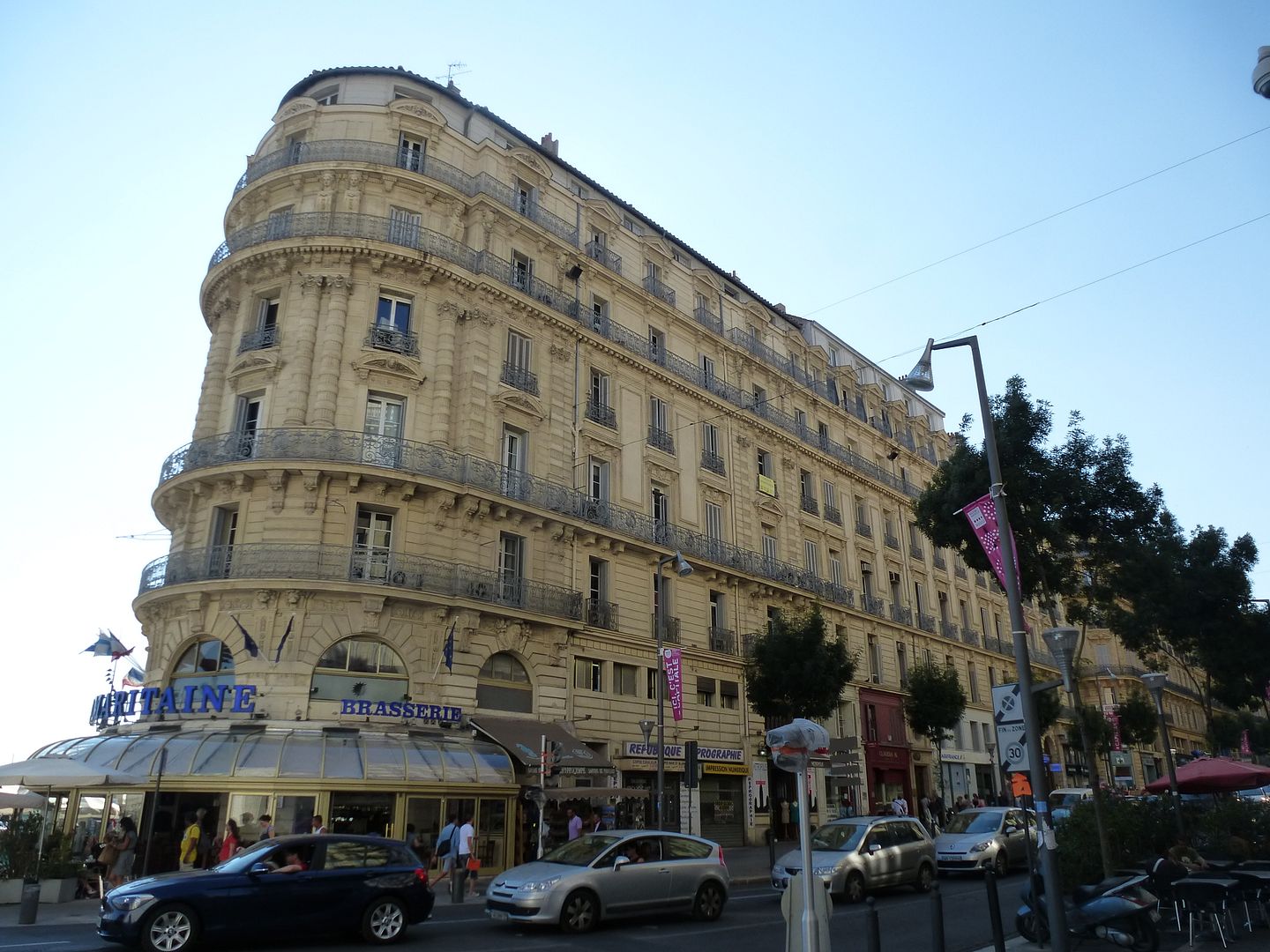 But I was immediately drawn to
la bonne mère
, Notre Dame de la Garde. This is the symbol of Marseille, for people of any religion. The basilica dominates the city and is a more important sight from the sea than any lighthouse could ever be. It is venerated by all sailors, who pray to the
bonne mère
during storms, and of course is also venerated by the families who count on her to bring their sailors home.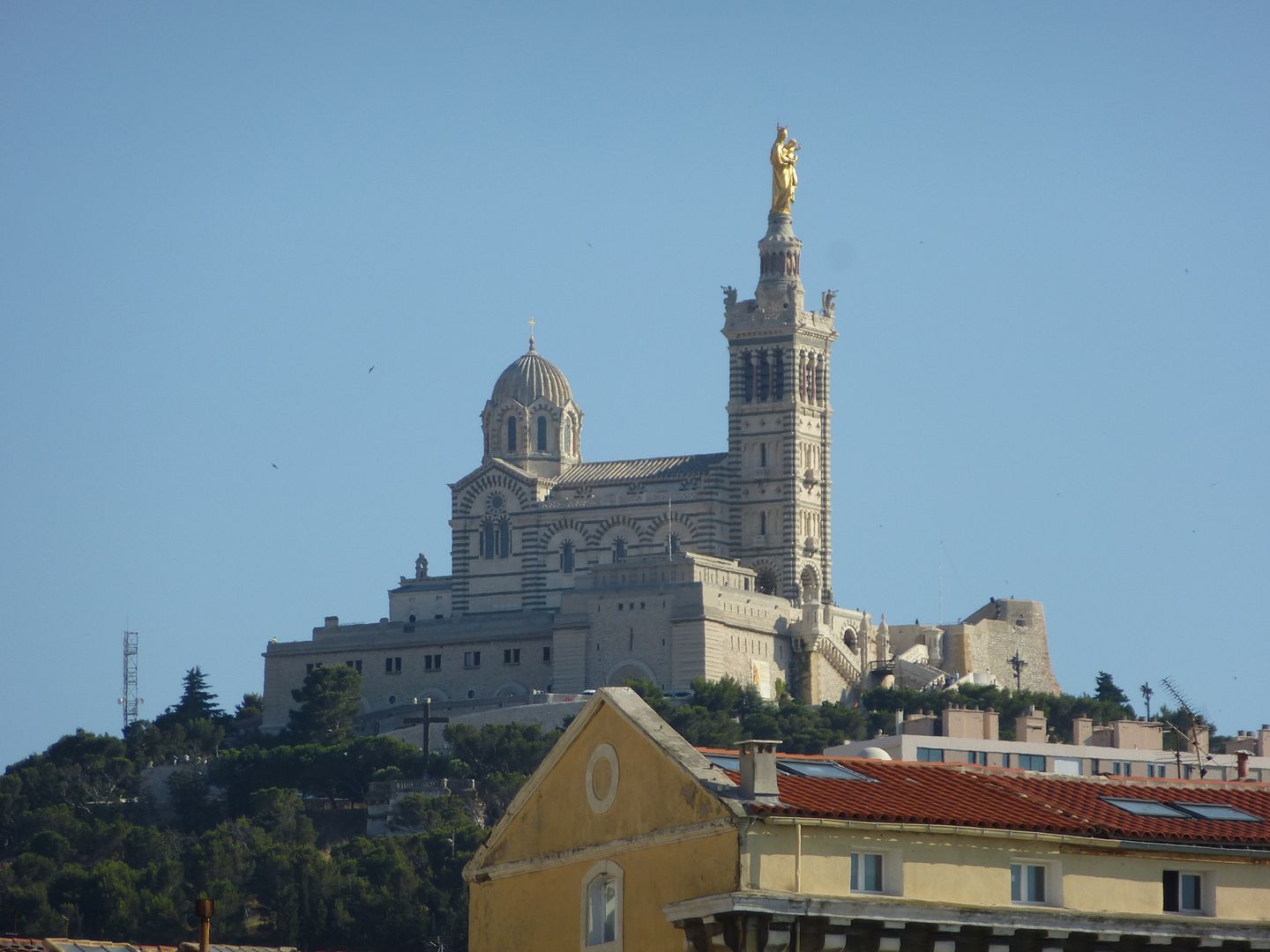 But down on the water the Vieux Port (old port) area has changed considerably.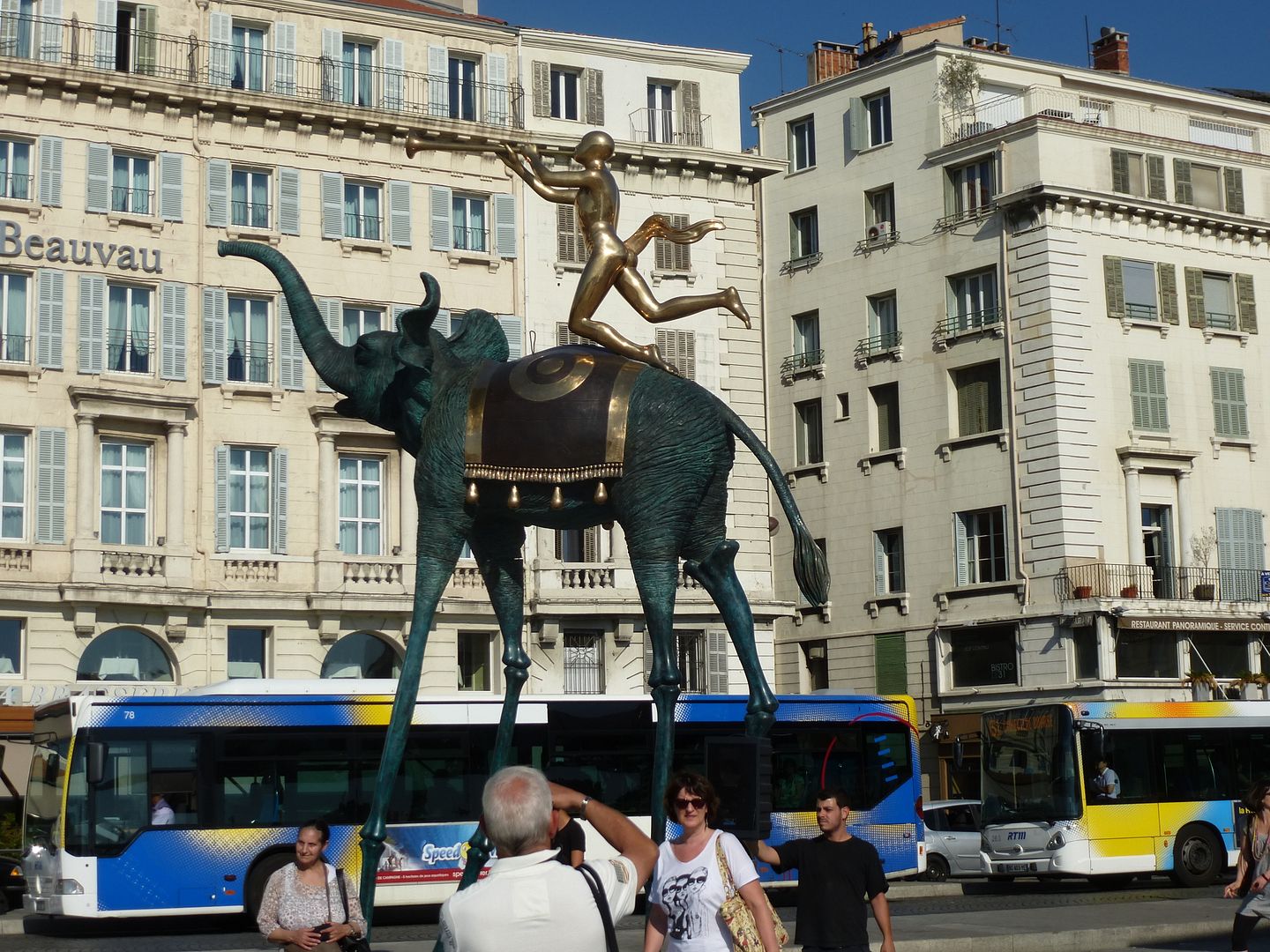 This mirror roof delights everybody, Marseille resident or tourist alike.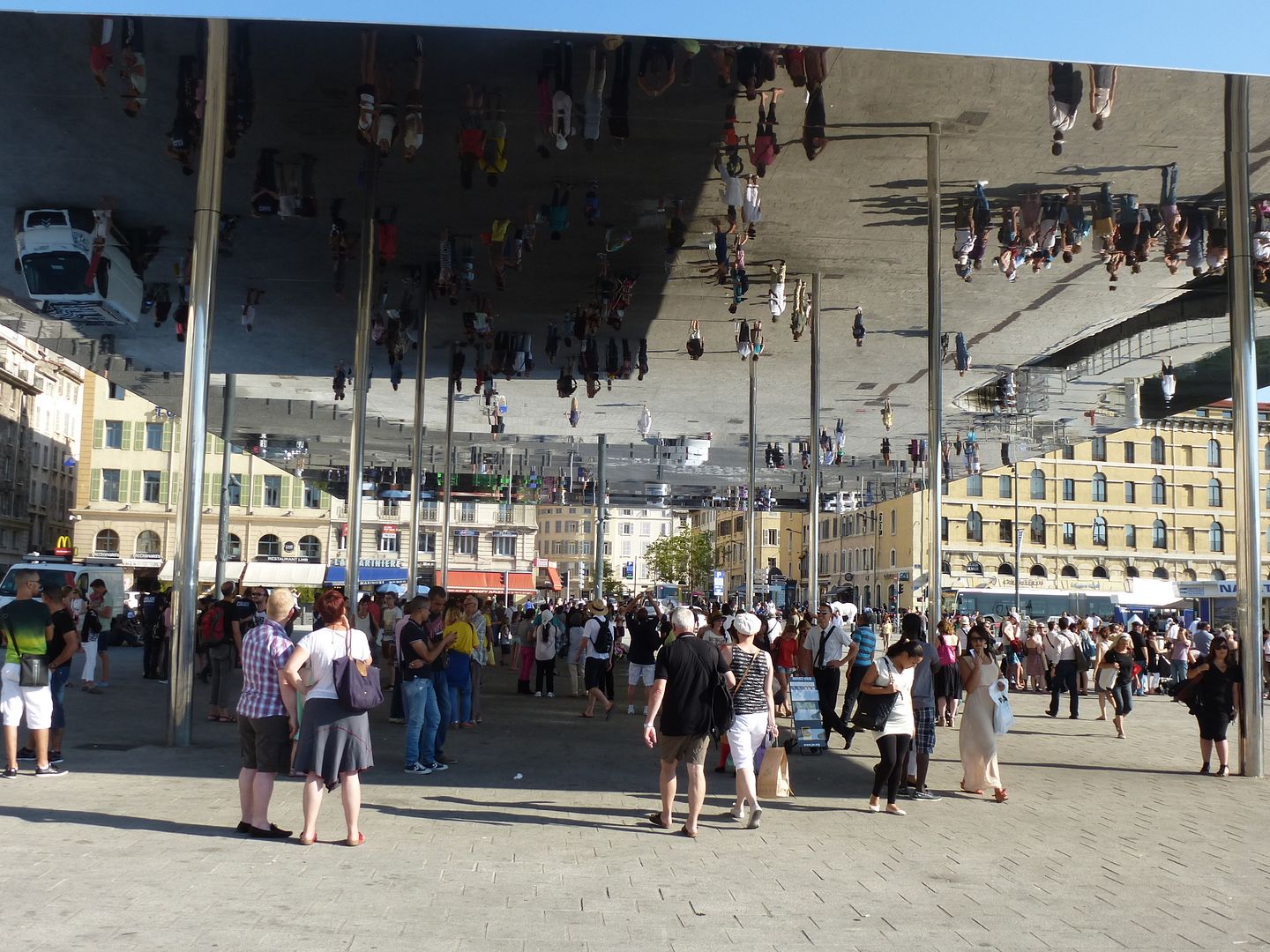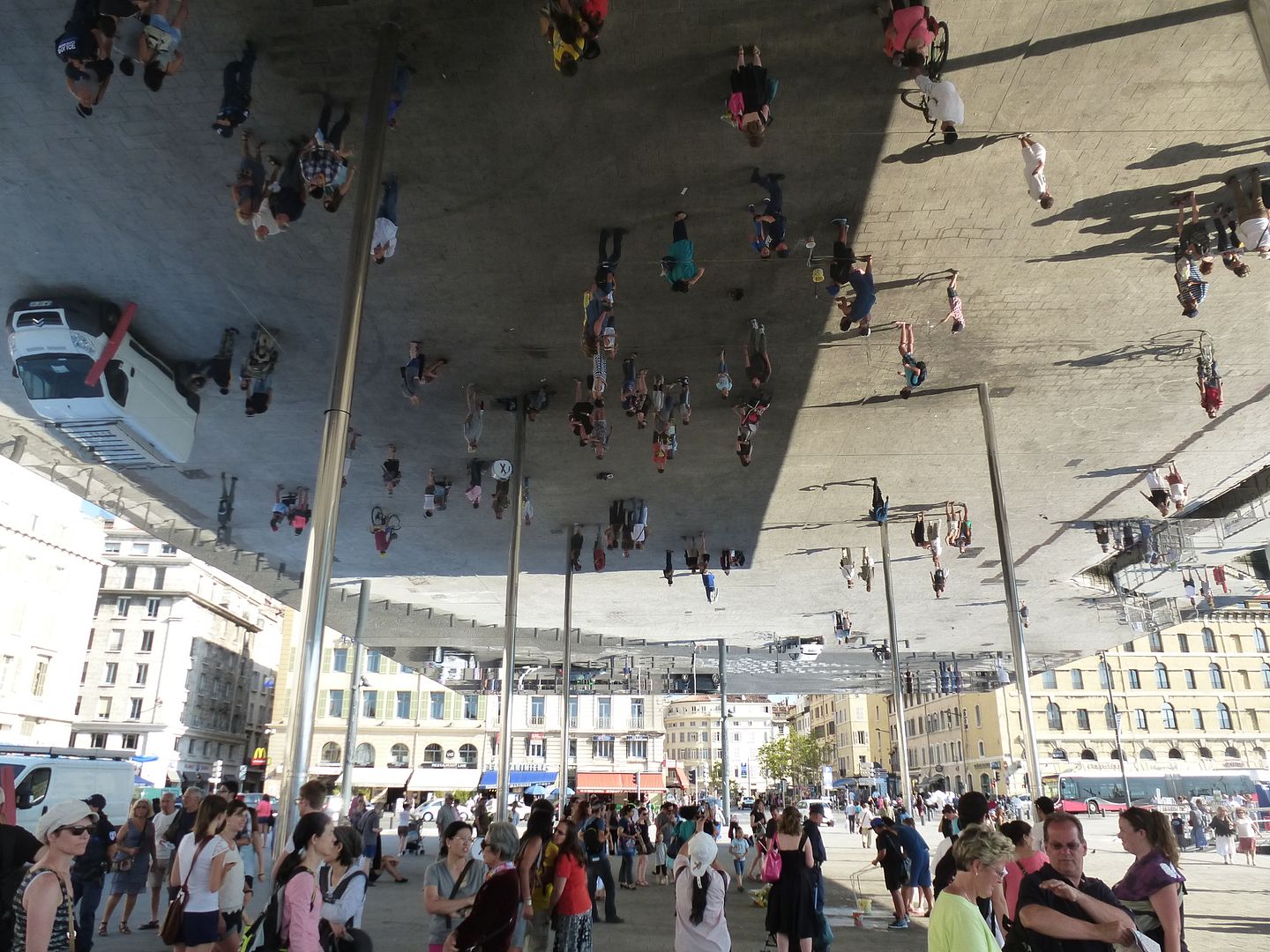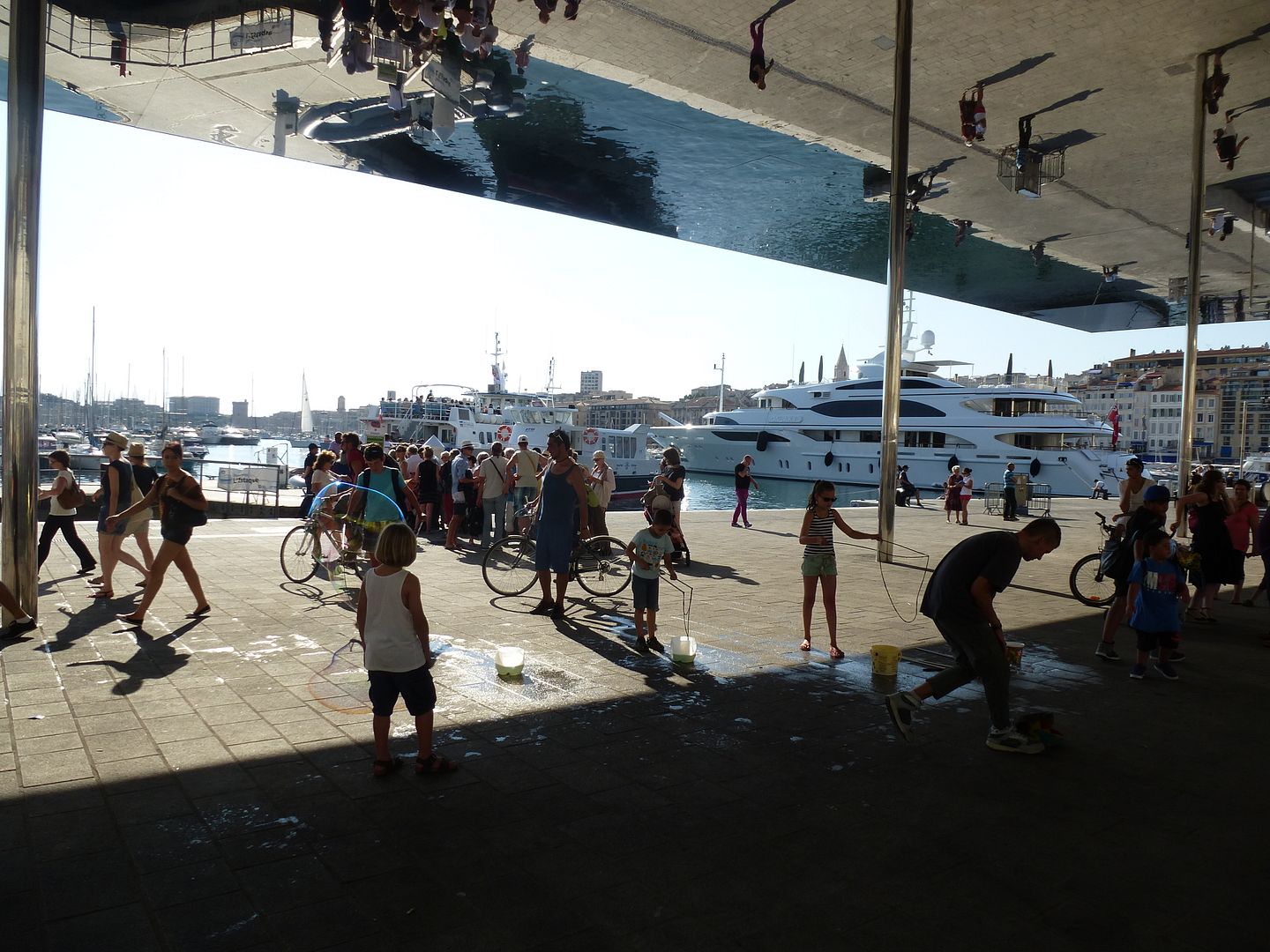 My hotel was on this plaza, just a block from the old port.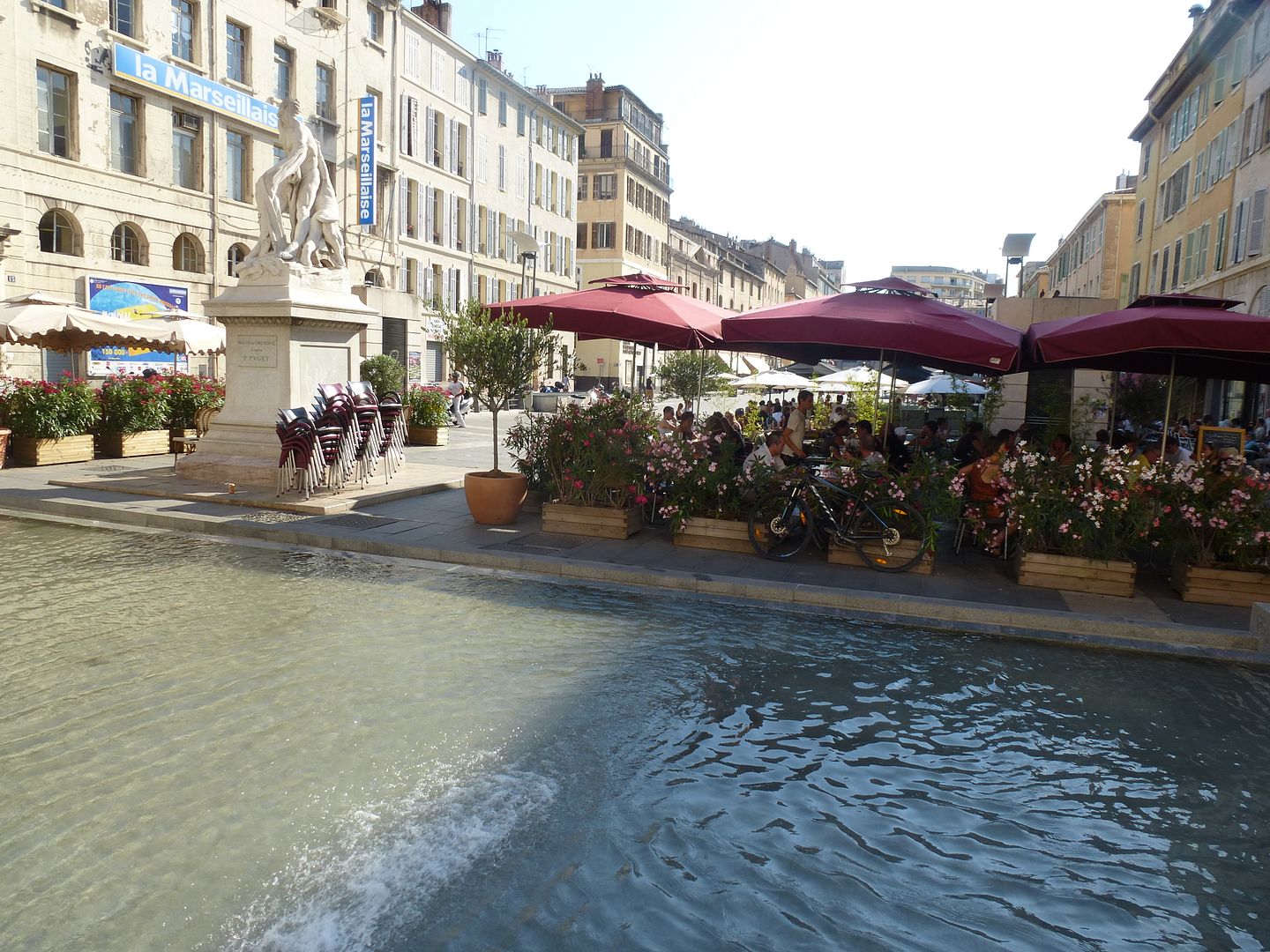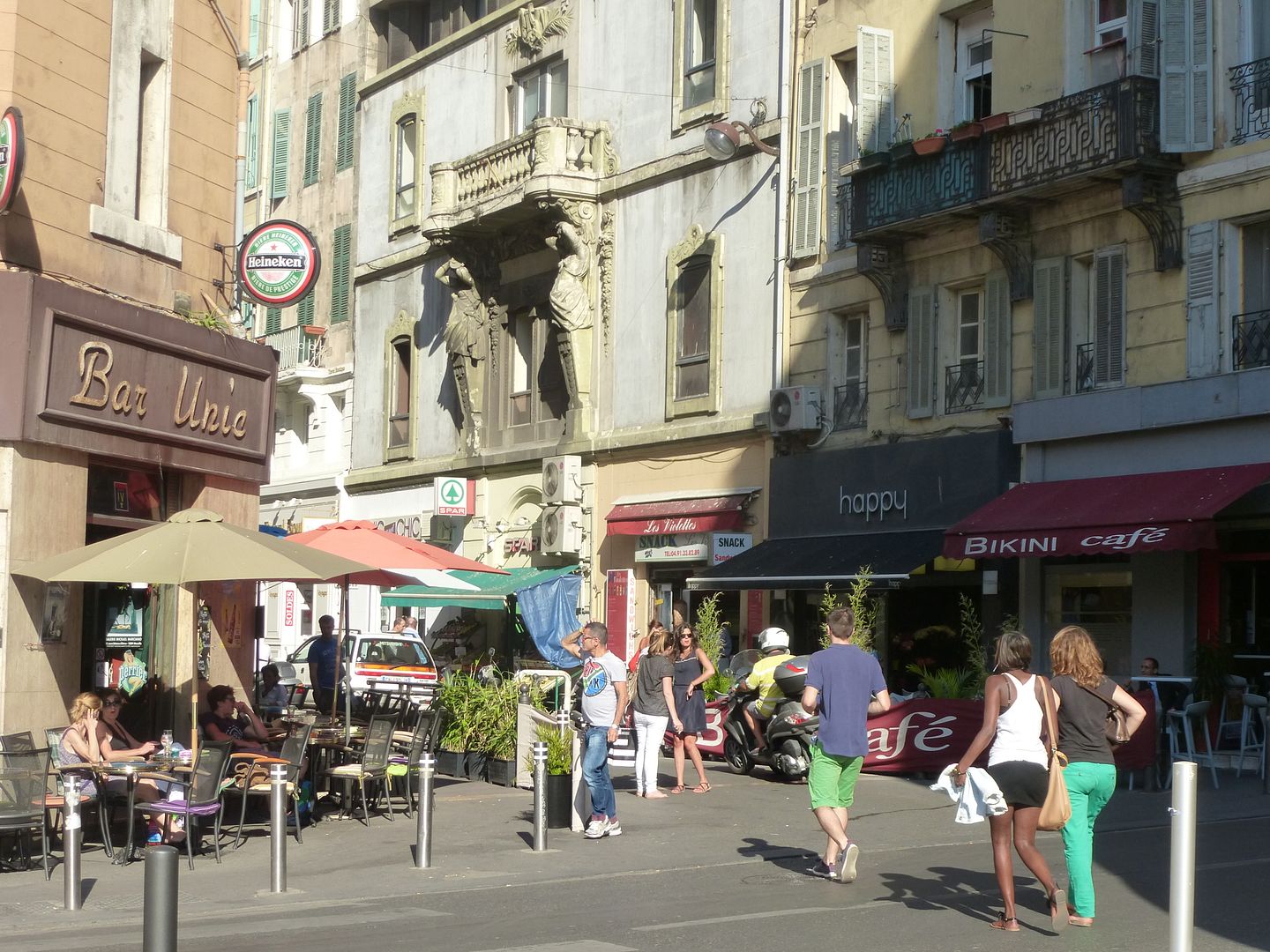 In fact, this was my hotel.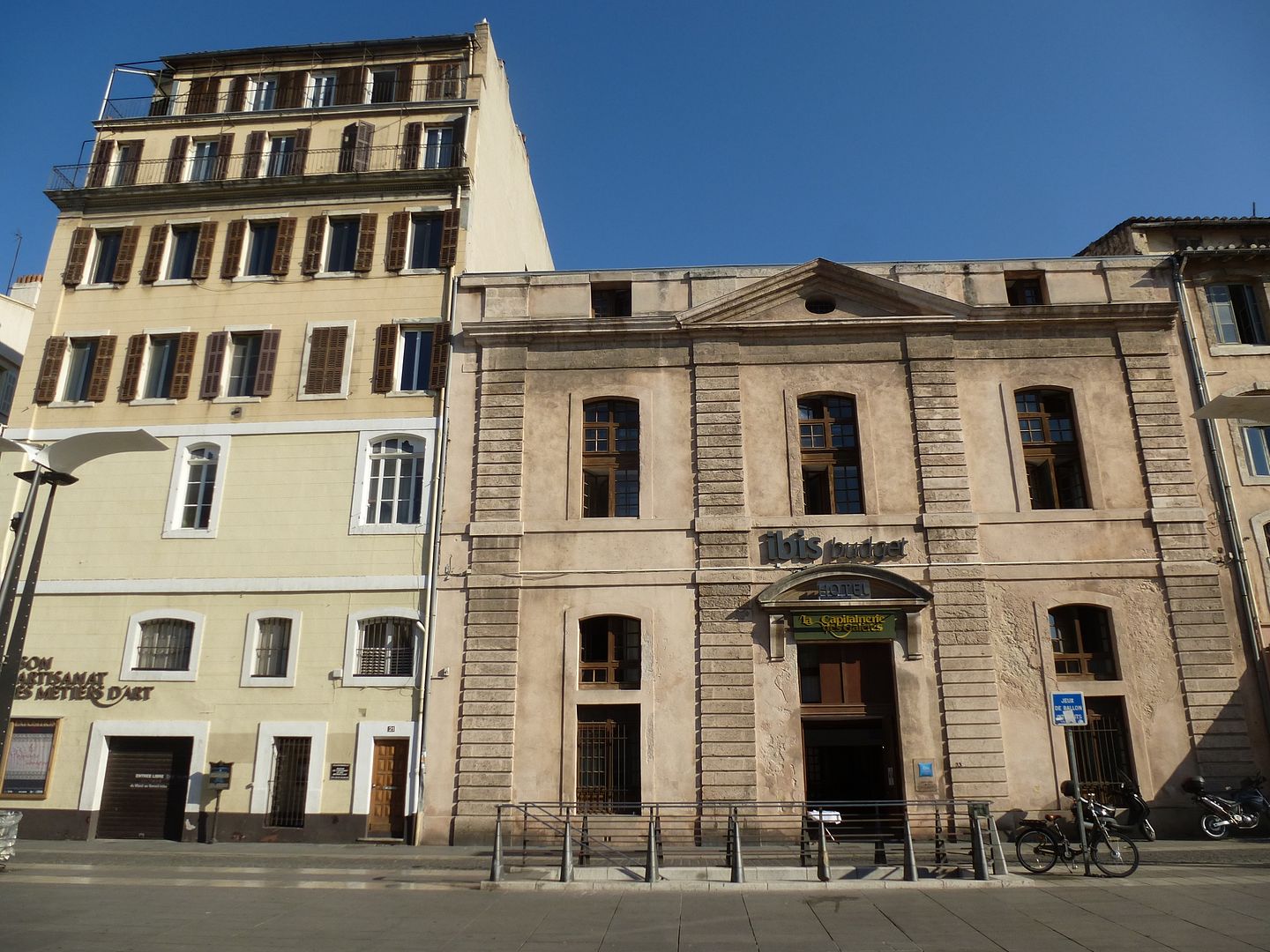 My room was up there, top window.