Post by Deleted on Sept 18, 2013 5:41:34 GMT
The
petite ceinture
("little belt") is something that intrigues all of us who live in the outer arrondissements of Paris because we see little pieces of it almost every day as we go about our business. People who live or stay in the centre barely know that it exists and are often surprised when they see it. "I didn't know that it was still there!"
It is a circular rail line that was built between 1852 and 1869, 32 kilometres long. It was first used only for freight but was opened to passenger traffic in 1867. Even though some of the old train stations have been torn down, quite a few of them are still left and sometimes have surprising uses. Anyway, due to the popularity of the metro, passenger traffic ended on almost all of the line in 1934. Most of the abandoned line is in a deep trench, which partially explains why it was ignored rather than just ripped up and built over. The main reason if the usual one, however -- the SNCF (French national railways) jealously guards every single scrap of real estate that it owns "just in case" and when a transaction is made to take over some SNCF land, it costs a king's ransom.
You could still see freight trains on parts of the
petite ceinture
until the beginning of the 1990's. Even though I regularly saw these trains when I lived in the 19th arrondissement, I never really found the answer to my question "what on earth kind of freight can they be transporting through the middle of Paris?"
As the old line crumbles, it becomes more and more interesting, so obviously now there are a number of projects for it. We'll get to those later, but first of all I just wanted to follow the line as best as I could for a section of its itinerary. I wasn't quite sure where I should begin, but since I was already on the metro line to Porte d'Orléans, I decided to start there. I wasn't sure exactly where the line was in that part of Paris, but I got off one stop early at Alésia and immediately spotted it on the area map of the immediate neighbourhood.
A couple of blocks later, I got my first glimpse.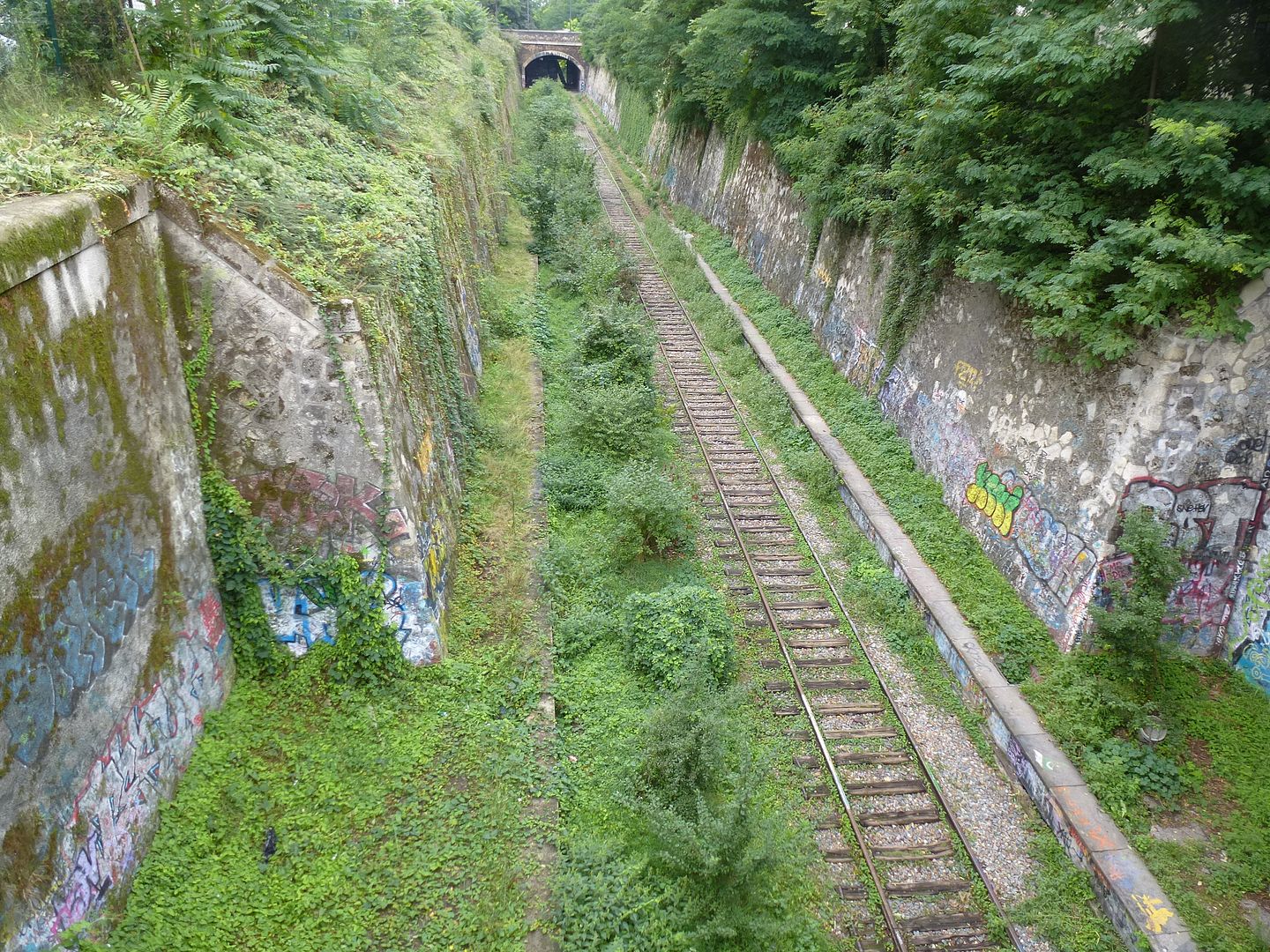 It was along this street, but something else intrigued me.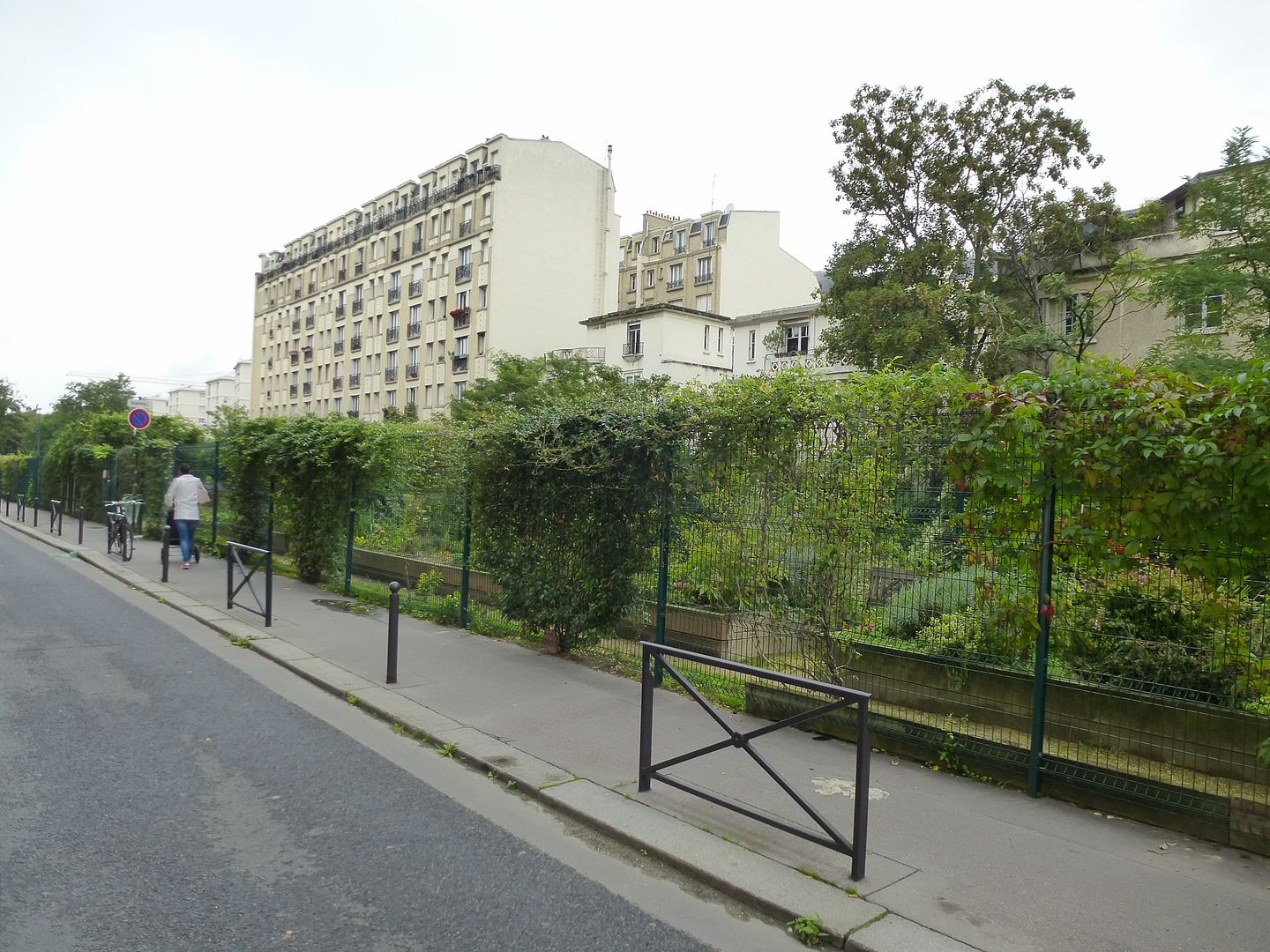 There was a community garden the entire length of the street, but it was only two metres wide, including the walkway!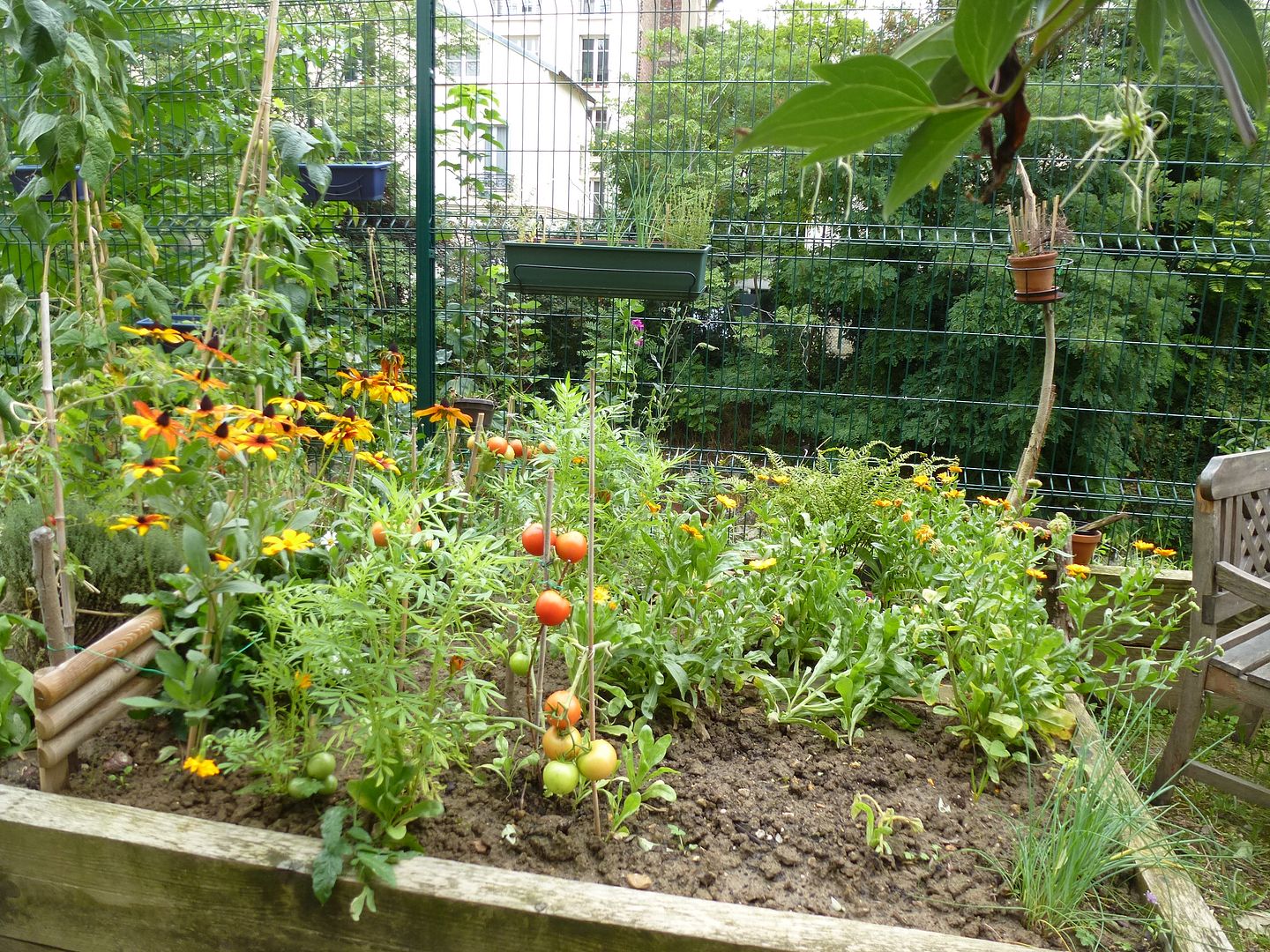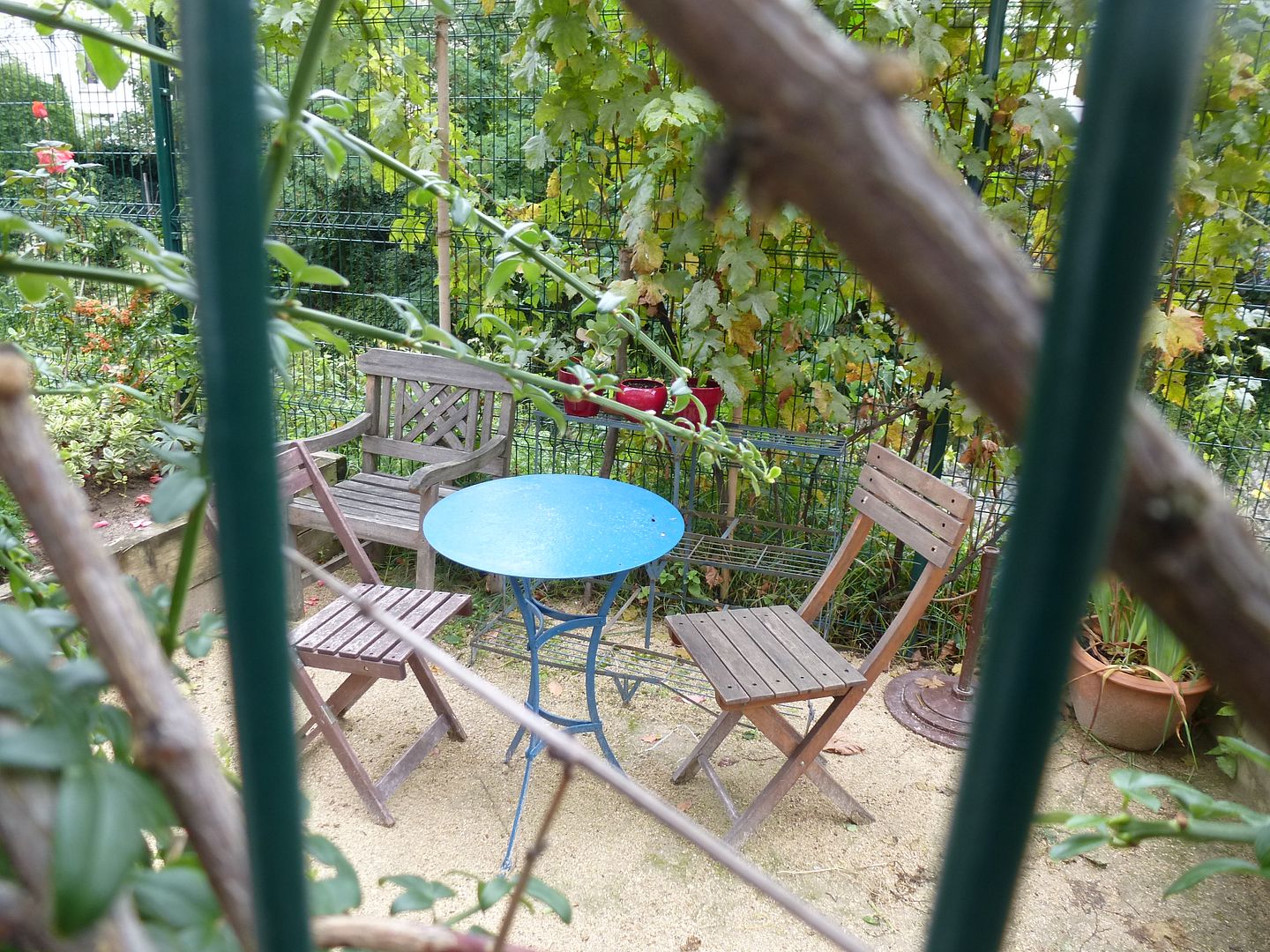 Some of the plants were reaching out to invade the street.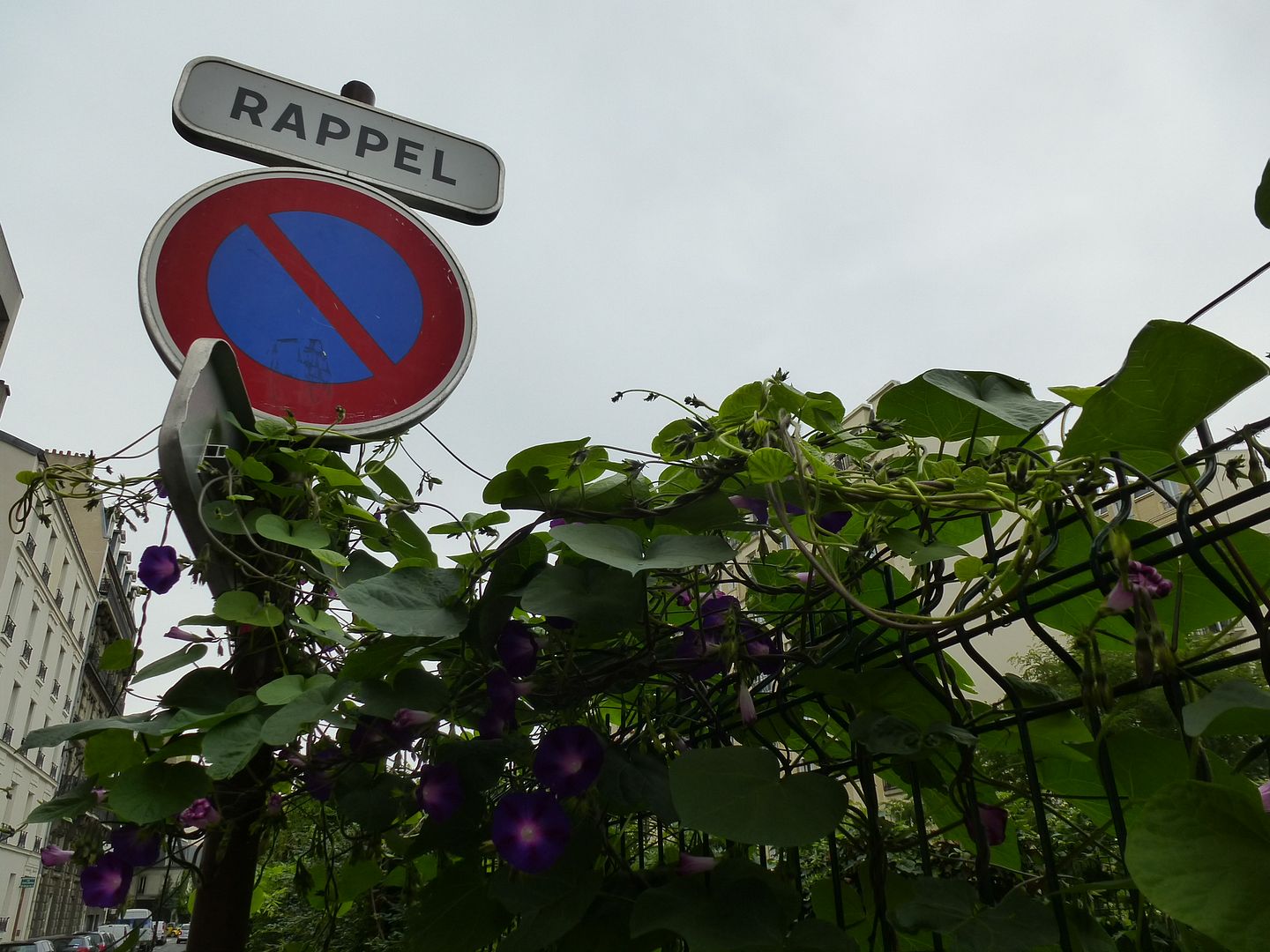 Some people made sure they had complete equipment.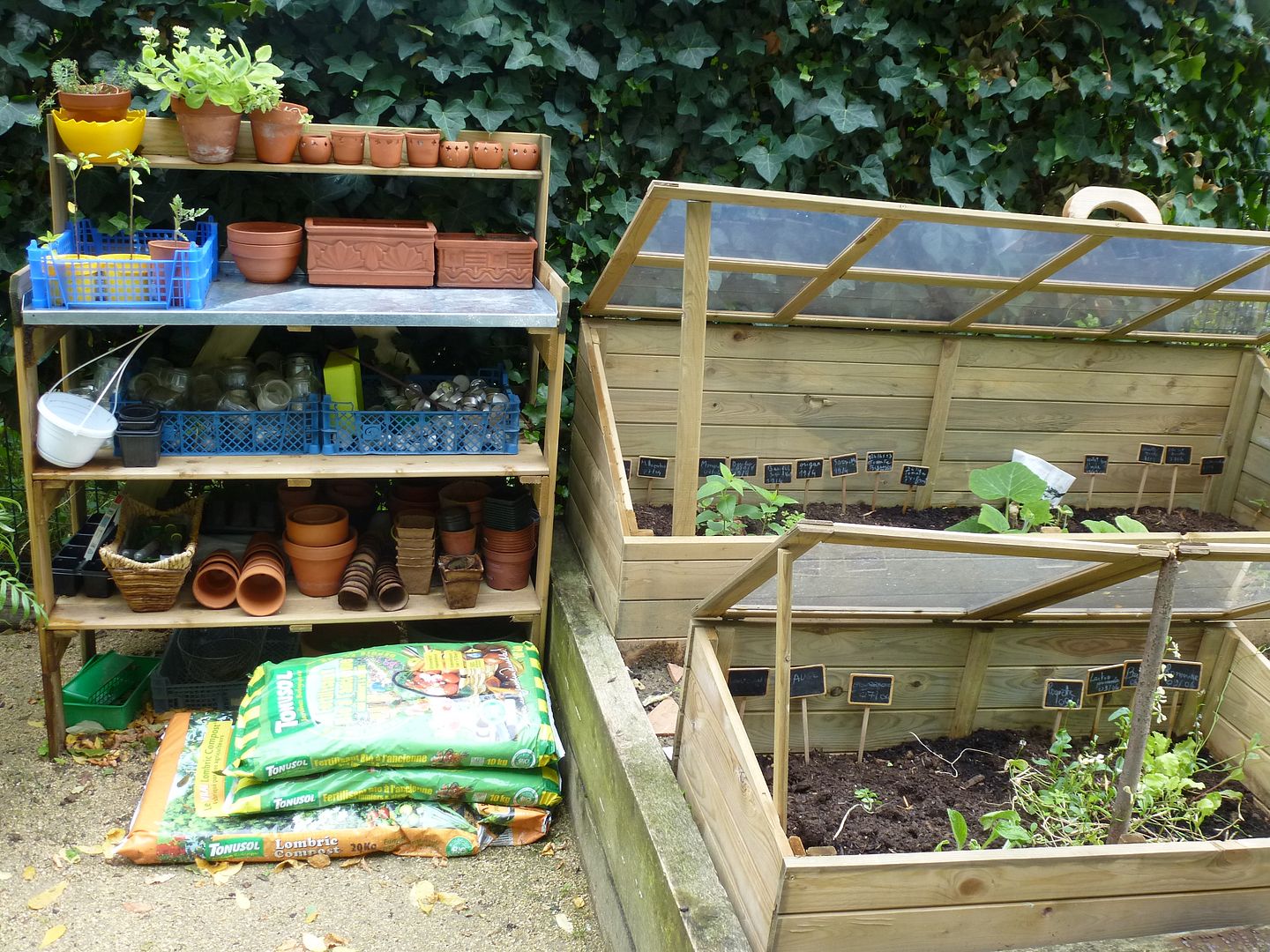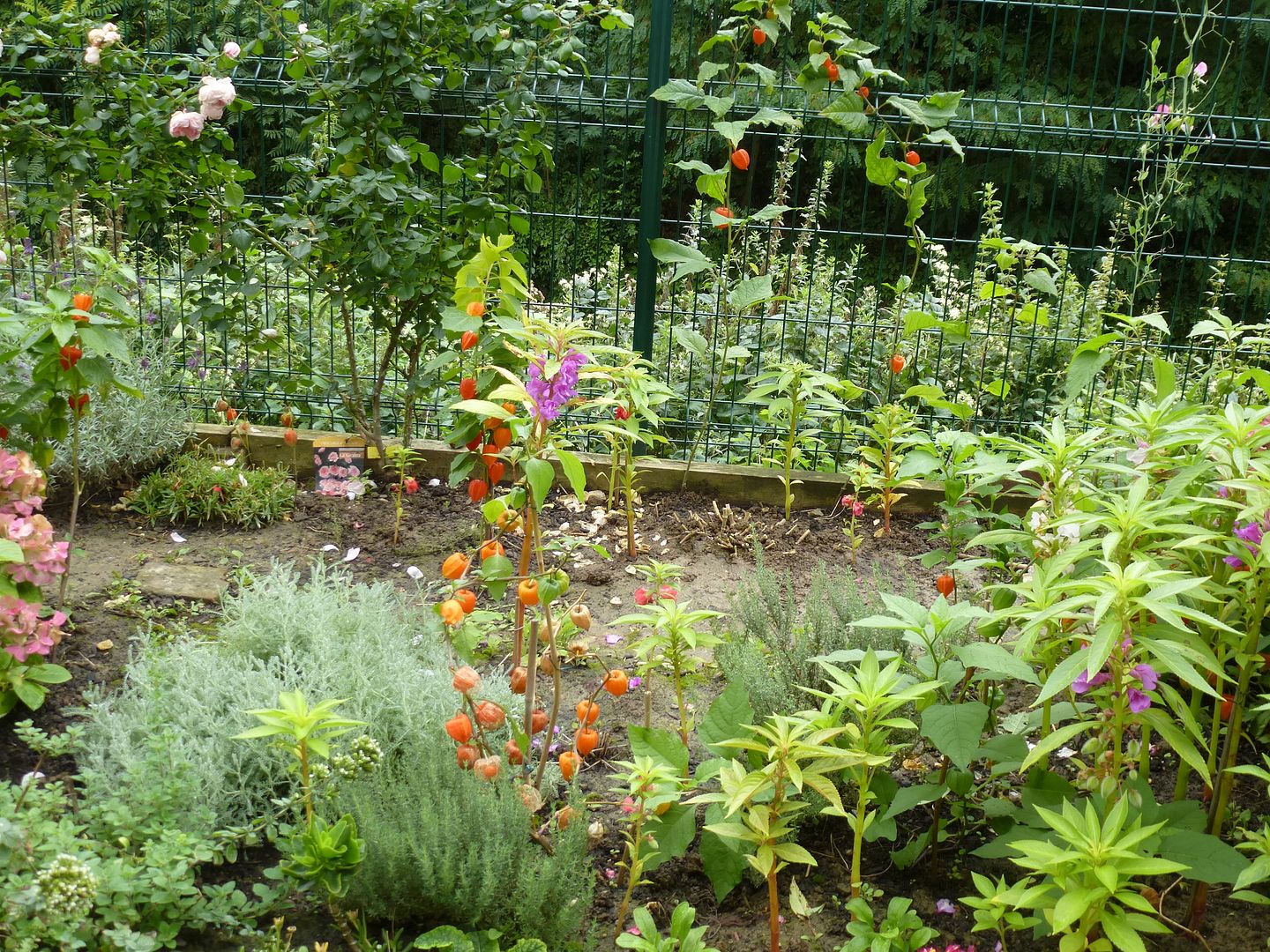 The flower fans and the vegetable fans live in harmony.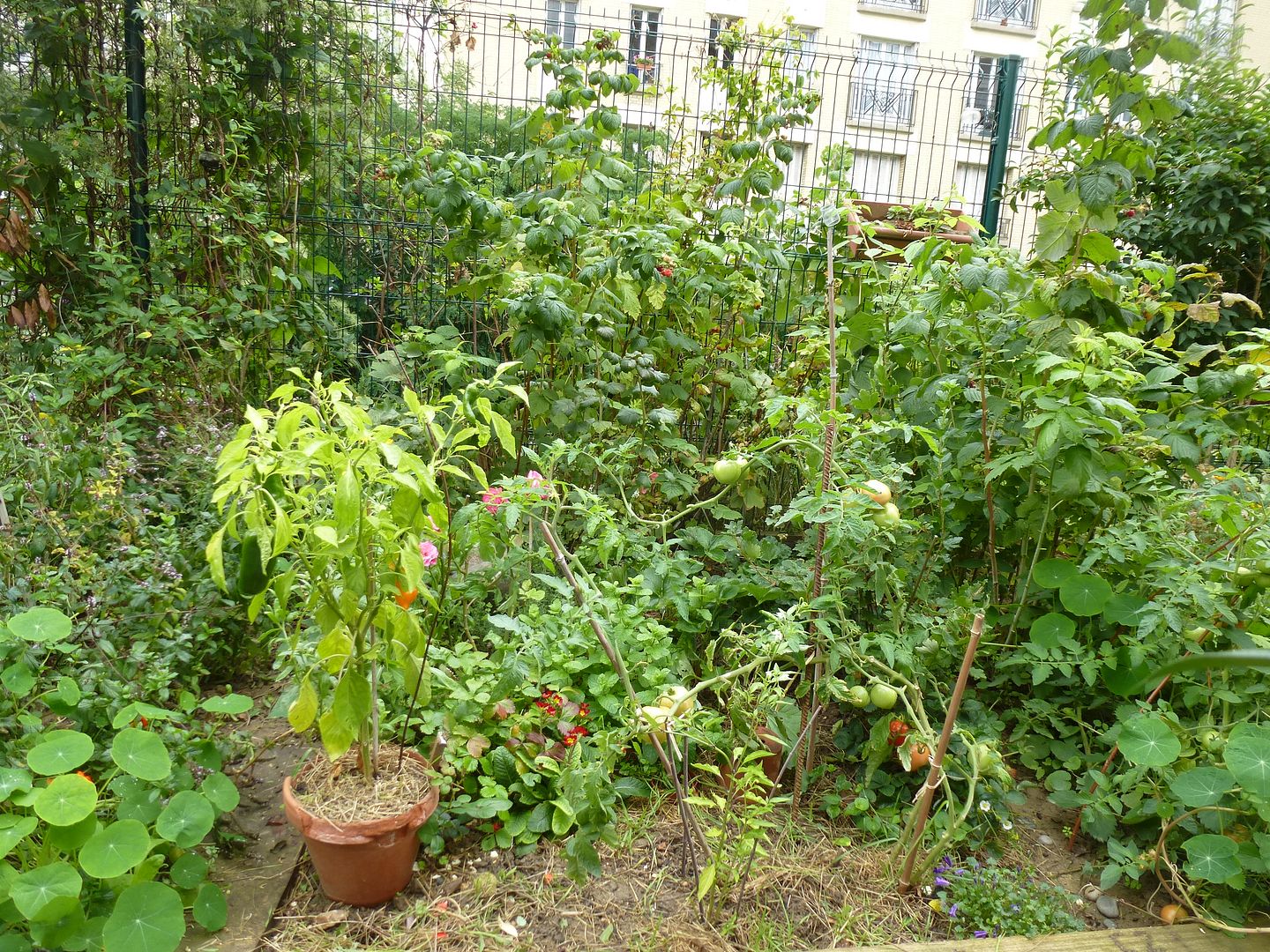 Someone actually managed to grow capiscum, which is almost impossible in the Paris climate.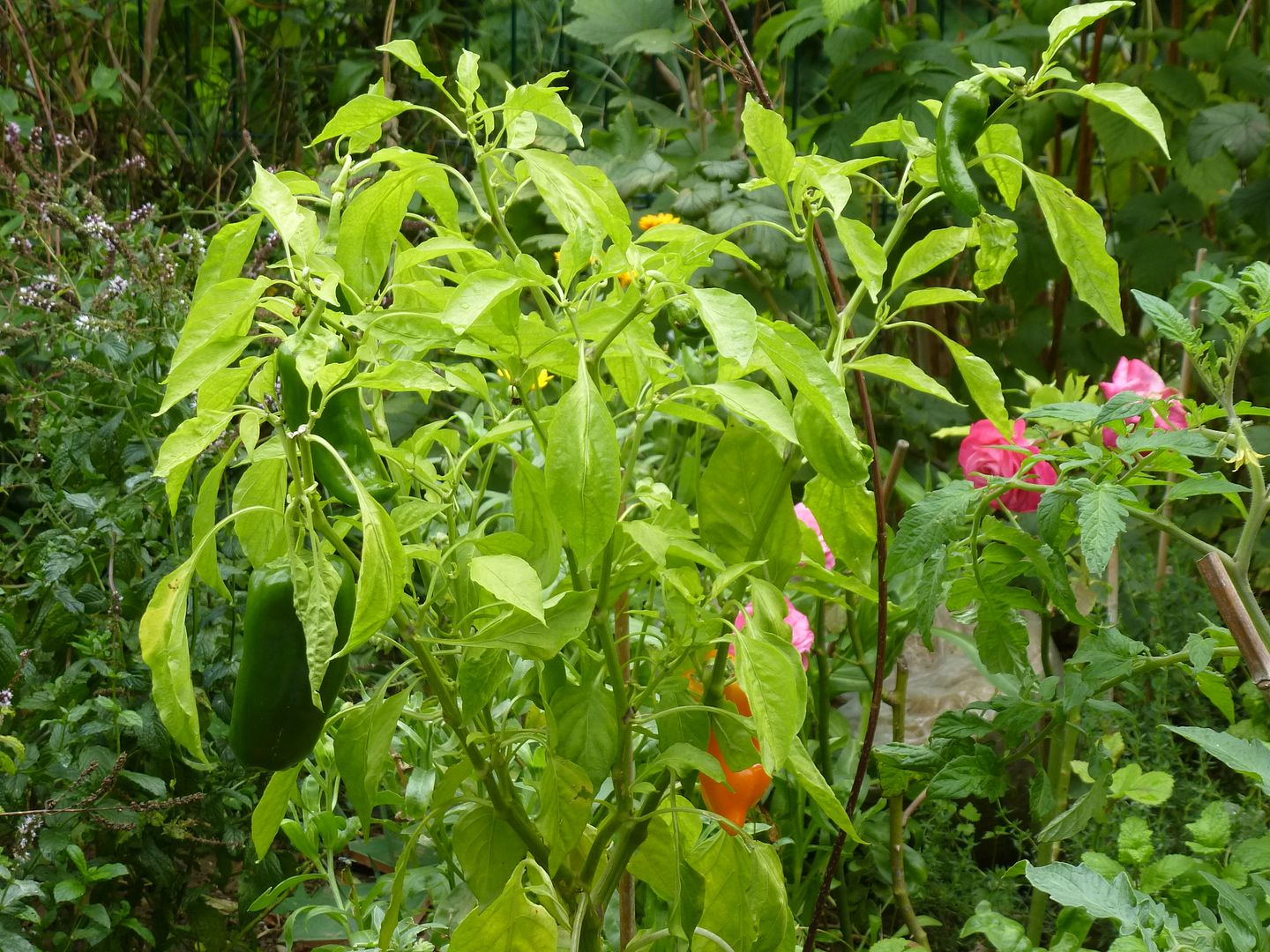 Okay, back to the rail line... and its wild jungle.