Post by Deleted on Feb 12, 2014 0:01:28 GMT
I am extremely happy to have a number of Swiss friends from the German speaking areas of Switzerland, because it would be extremely unlikely otherwise for me to ever discover some of the sites there since I am more naturally drawn to the French speaking areas -- who knows why? In spite of countless supplications, I confess that I had not been back for at least 7 or 8 years, but on the other hand I had built up quite a few brownie points by having hosted my friends in Paris a number of times during that period. The friend who was housing me has a very busy schedule, but I have the magnificent advantage now of being able to tell people "just tell me which date is convenient" which makes everything so much simpler.
Trains from Paris to Switzerland are operated by the joint venture of the French and Swiss railways, TGV Lyria. Due to a new TGV line, all of these trains now leave from Gare de Lyon, which is a bit of an inconvenience for me. In the old days, only the trains to Geneva and Lausanne left from there while the trains to Basel and Zürich left from wonderful Gare de l'Est which is in walking distance from where I live. Oh well, no reason to shed tears over it, since travel time has been cut by almost two hours, so I suppose that I can put up with spending an extra 10 minutes in the Paris transportation system to get to Gare de Lyon. The trip went without incident with very fast stops in Belfort, Mulhouse and Basel. A five-minute delay was announced after leaving Mulhouse due to a "police intervention" concerning some passengers, but we arrived on time in Zürich. In spite of the Schengen agreements, there are often "interventions" between Mulhouse and Basel for whatever reason, as I would discover on the return trip.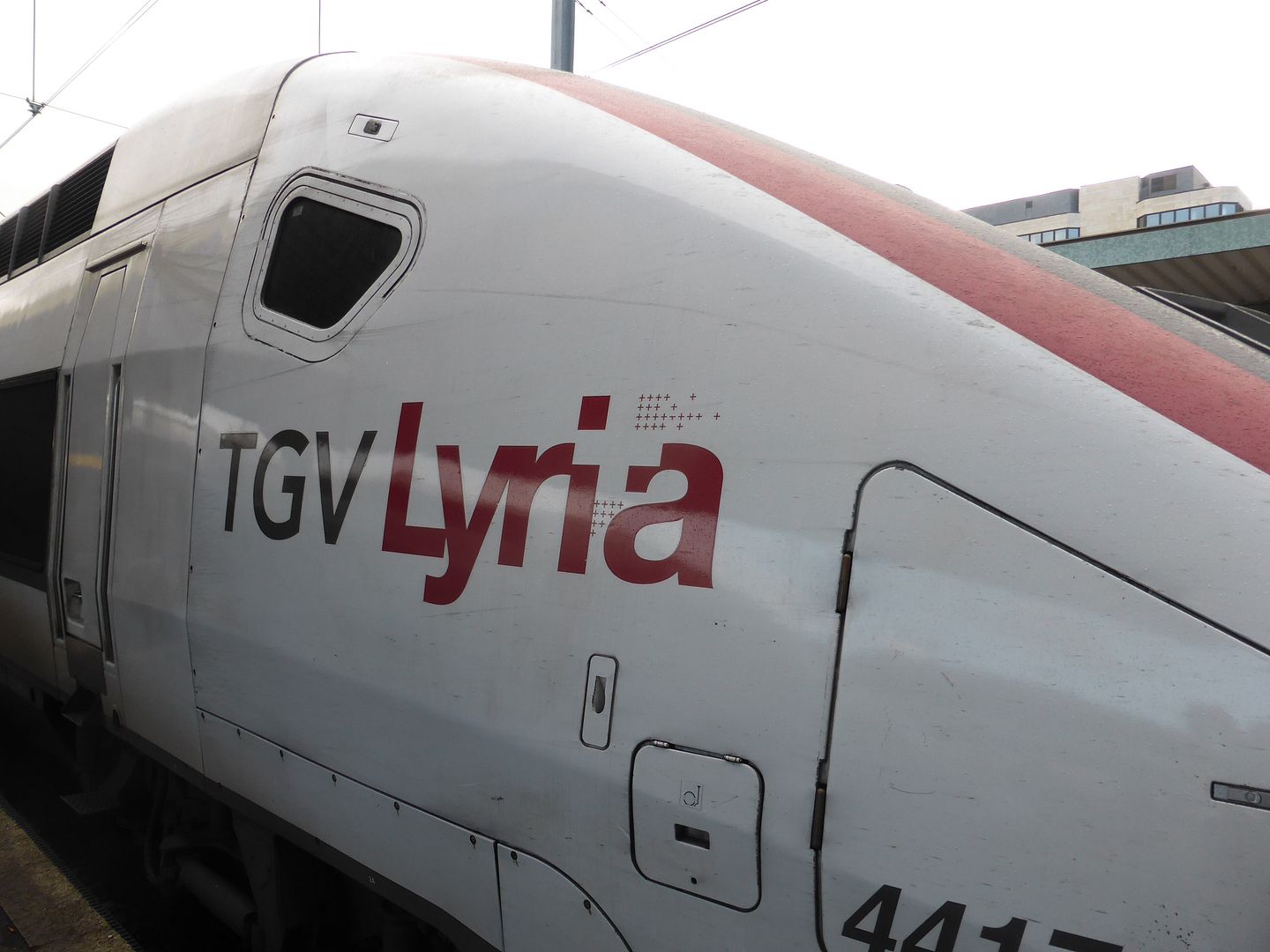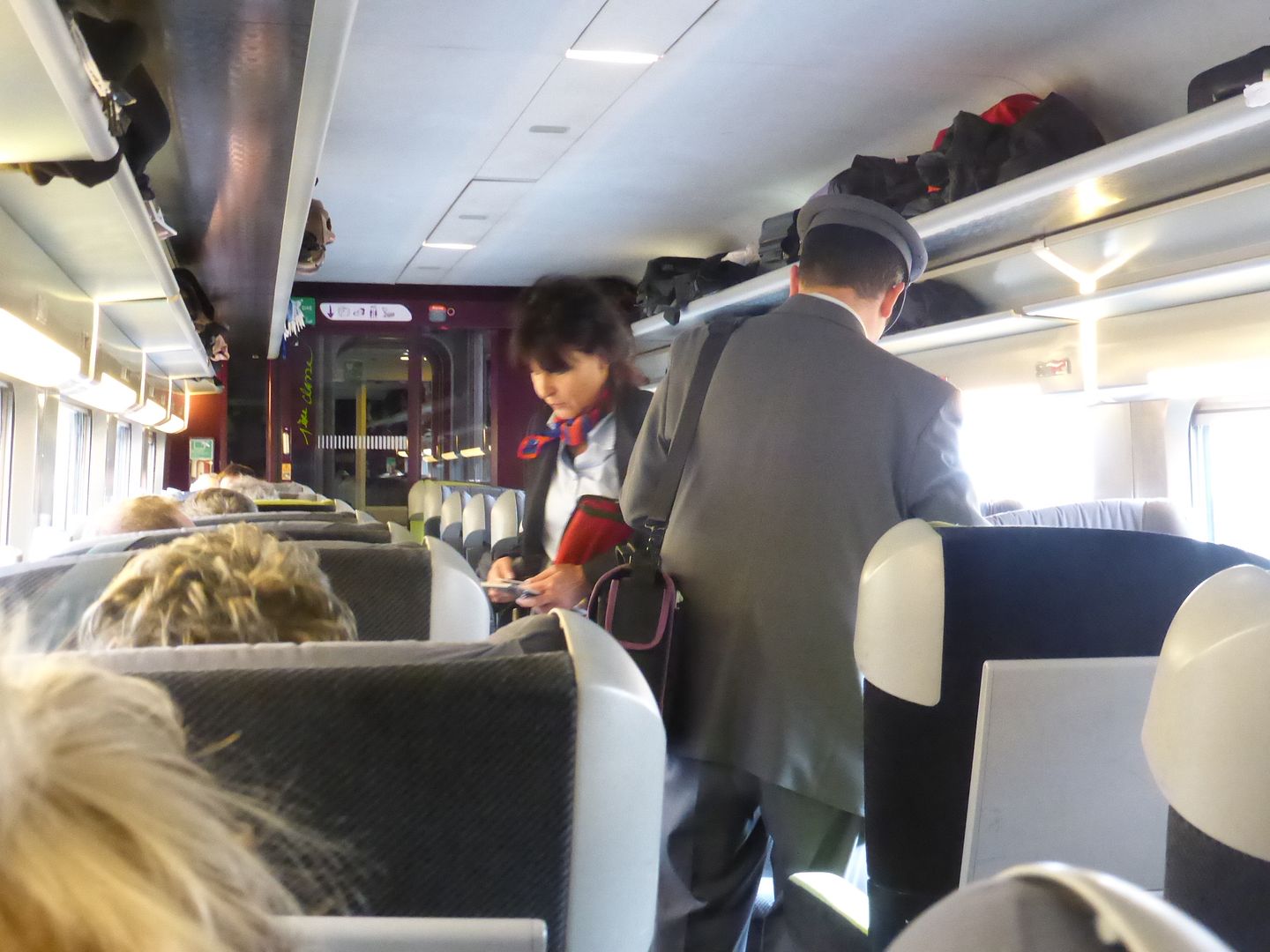 In any case, my friends were waiting for me at the station and the evening was calm. I already felt like a poor relation when we went to an Italian restaurant for dinner because the Swiss prices are rather eye-popping when you come from France, but I am pretty much used to that. I had some really excellent asparagus ravioli in a saffron sauce. Just about all of the restaurants in Zürich seem to be Italian restaurants although they are rarely operated by Italians. This place was run by Montenegrans.
The next morning the plan was to take the train to... I had no idea where. But it turned out that we were going to Einsiedeln, which is one of the major pilgrmage sites in Switzerland along the Santiago trail. The weather was not all that great, but I am a sucker for Swiss scenery, no matter how the weather is.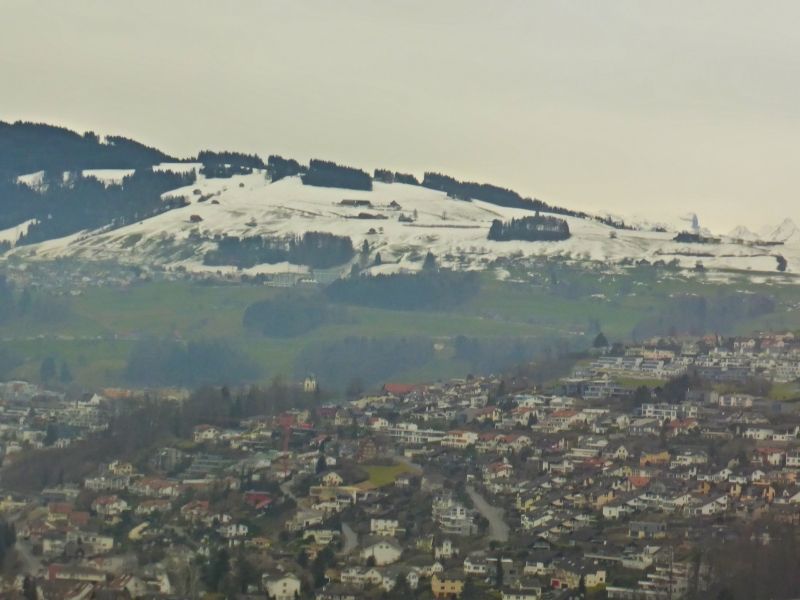 Although the train followed the banks of the
Zürichsee
most of the way, Einsiedeln is actually near a different lake, the
Sihlsee.
My tourist eyes fixated on the traditional shop signs, to the great amusement of my friends. These are considered to be totally normal and boring to the locals, but I took some photos anyway.