Post by mossie on Mar 13, 2014 15:21:19 GMT
Woodbridge stands on the river Deben, and is now the highest point of navigation. I mentioned that it was a trading port with the Continent and the river was navigable much further up in the past. Some years ago I did work for a developer for some new houses in a low lying area of the town but some distance from the river. They were surprised to find that the houses had to be built on a piled foundation, where they had chosen was the site of an old inlet, long since silted up and forgatten, but where there were the remains of a quay.
That is by the way, the towns main claim to fame is the possession of one of only two tide mills still working in England. A tide mill was mentioned here in 1170, but the present structure dates from the 17th century.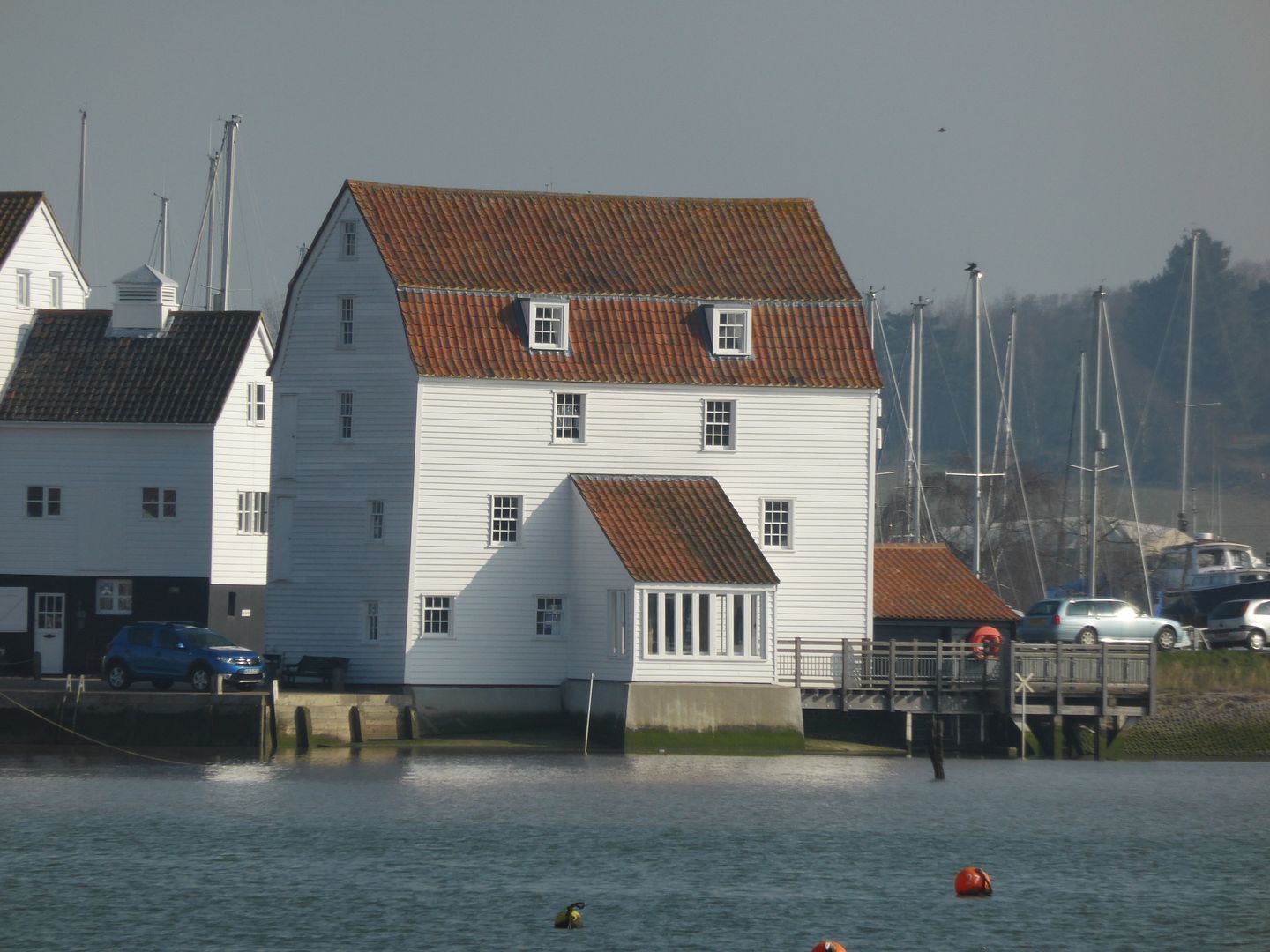 The idea is now being considered elsewhere to provide hydo electric power, water is impounded in a pond as the tide comes in, and can be released at will to power the mill wheel when convenient to the miller, or electricity generator. Here is the pond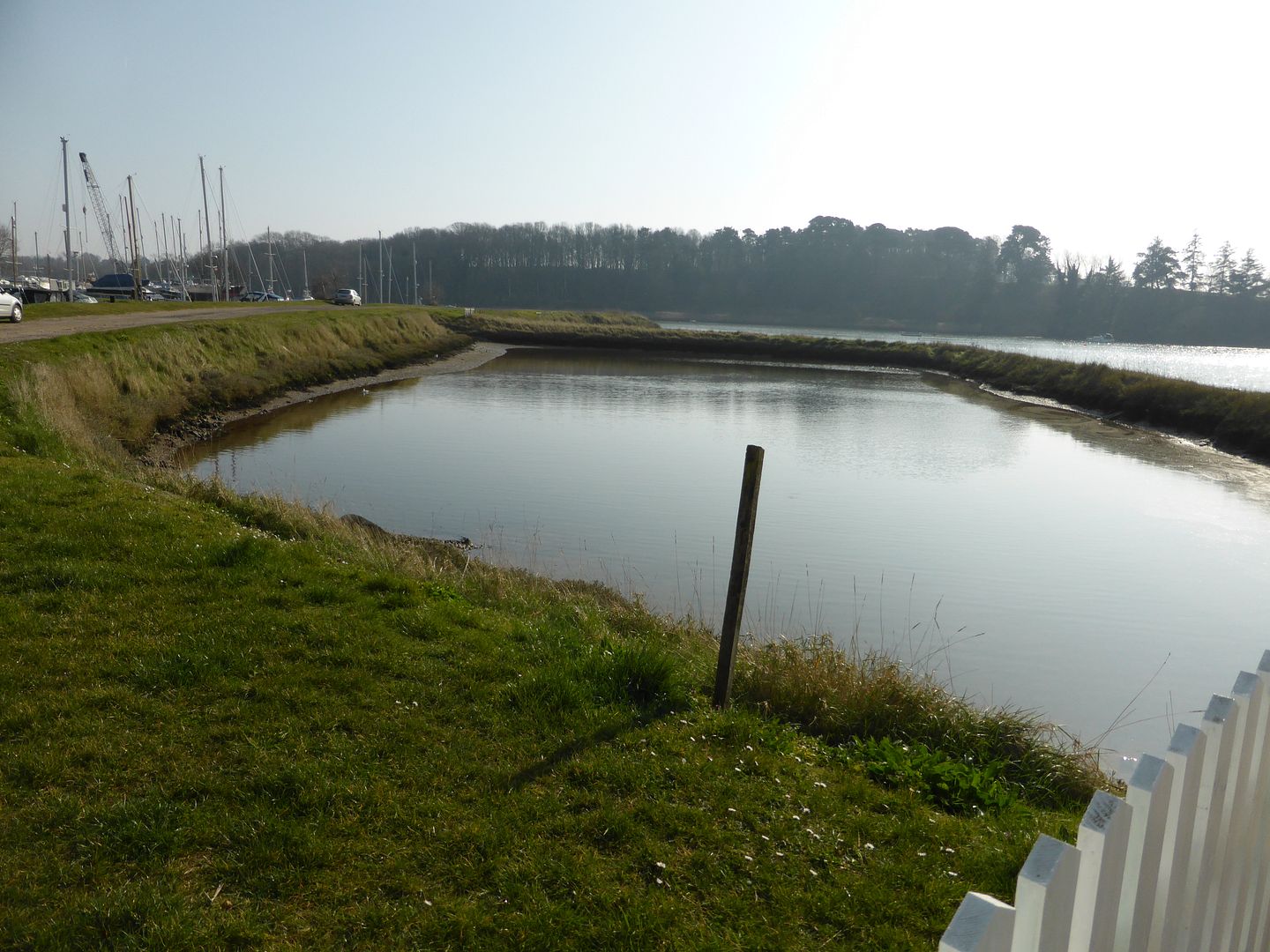 The main business of the river now is to provde a marina for yachts and there is a large sailing club and this place, which I trust is nautical.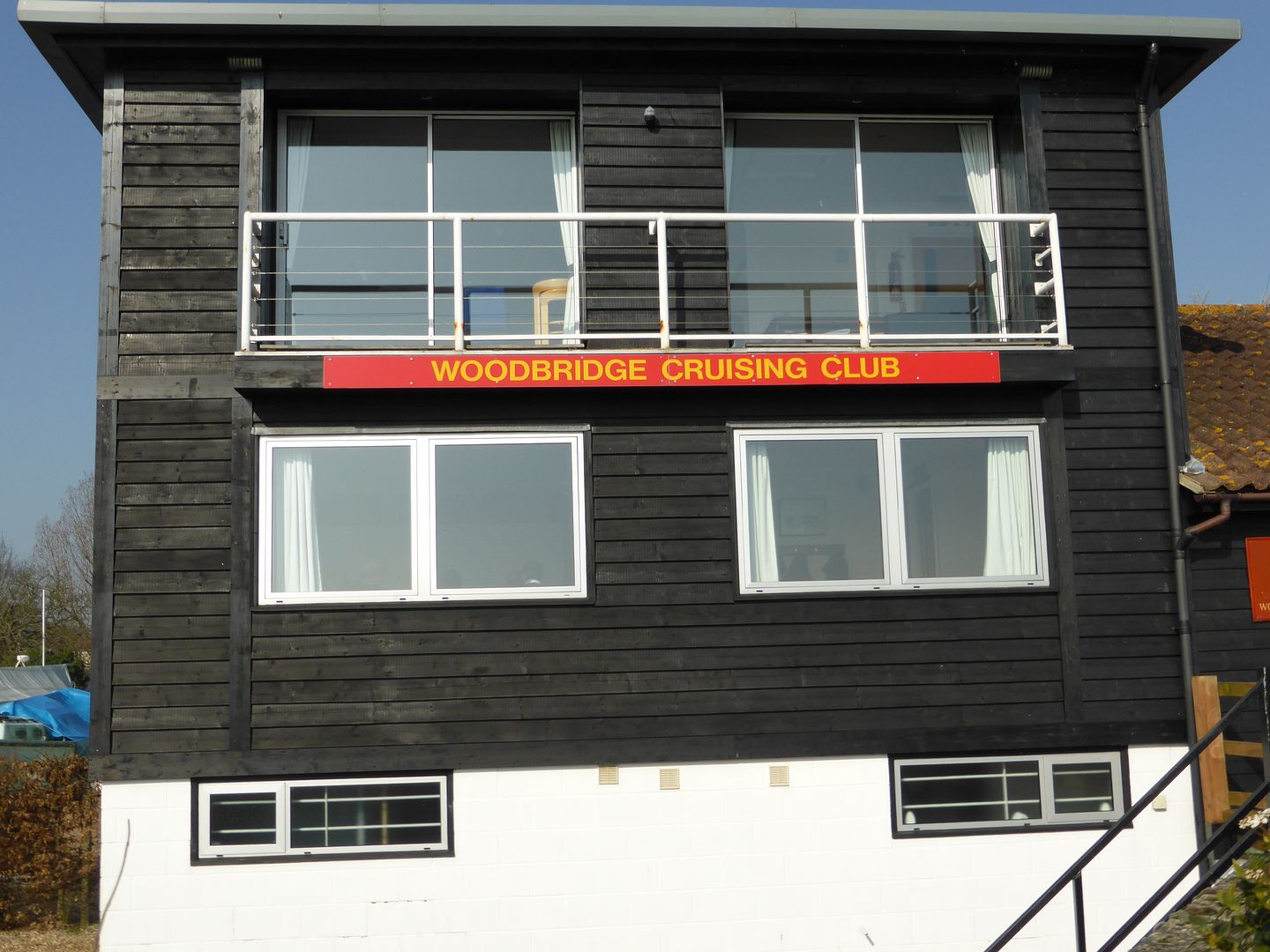 There is a very strong rowing club and some of the shells are stored here
Interestingly it also has a population of bargees inhabiting mainly old Dutch vessels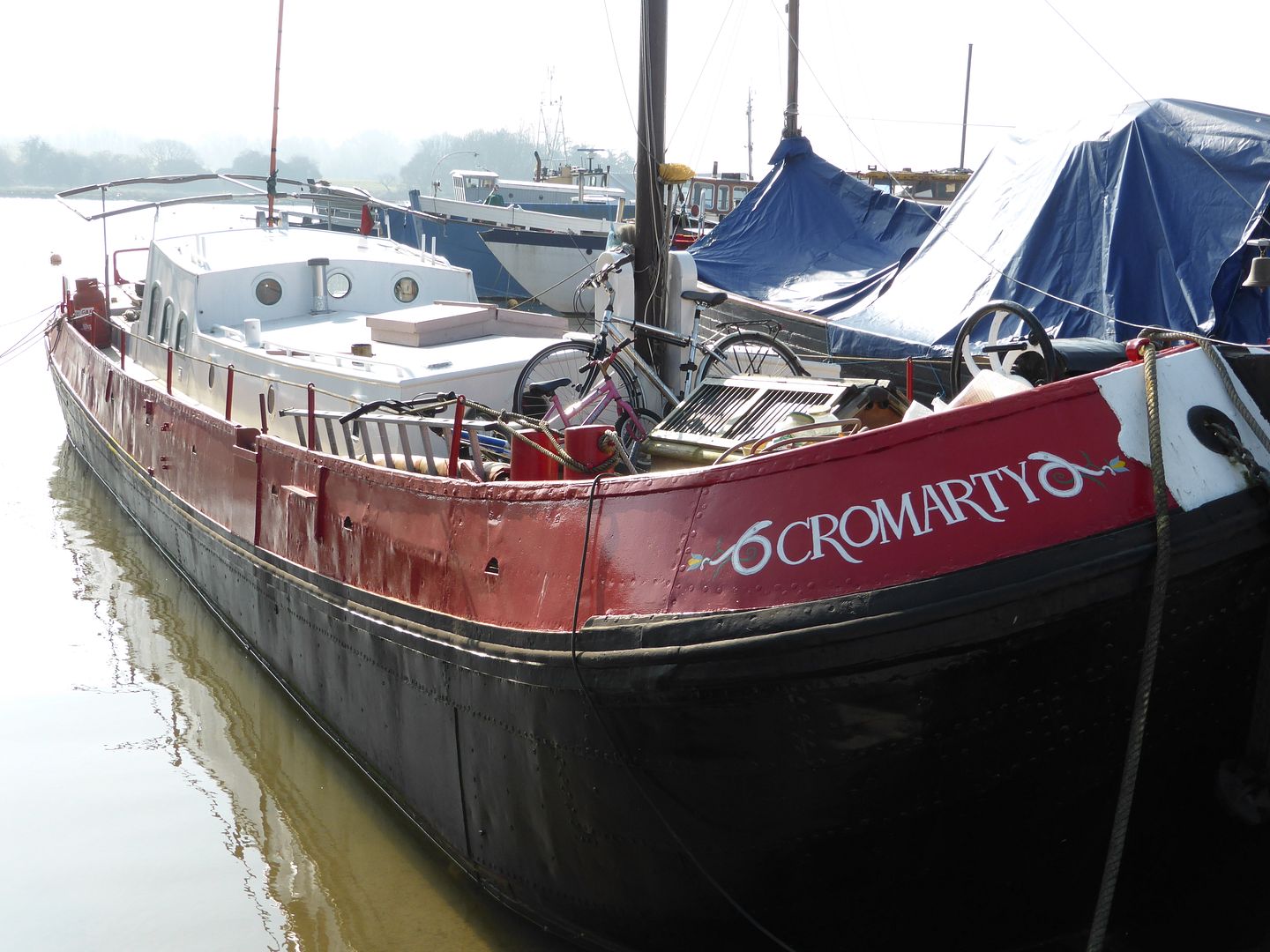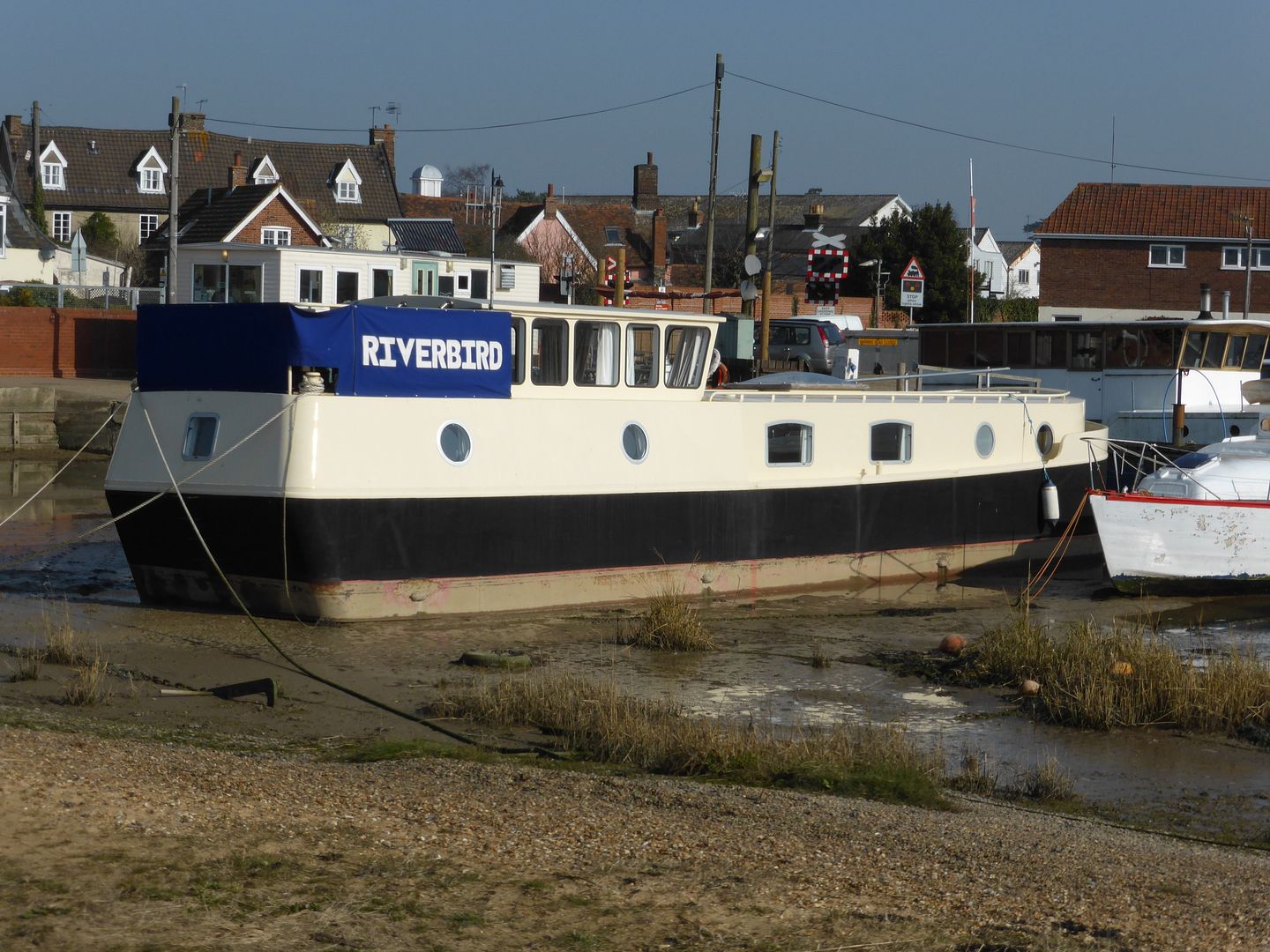 here is where a longstanding resident has lately been removed from its berth
There was also a boatbuilding industry although that has come down to the simple servicing and sale of pleasure craft.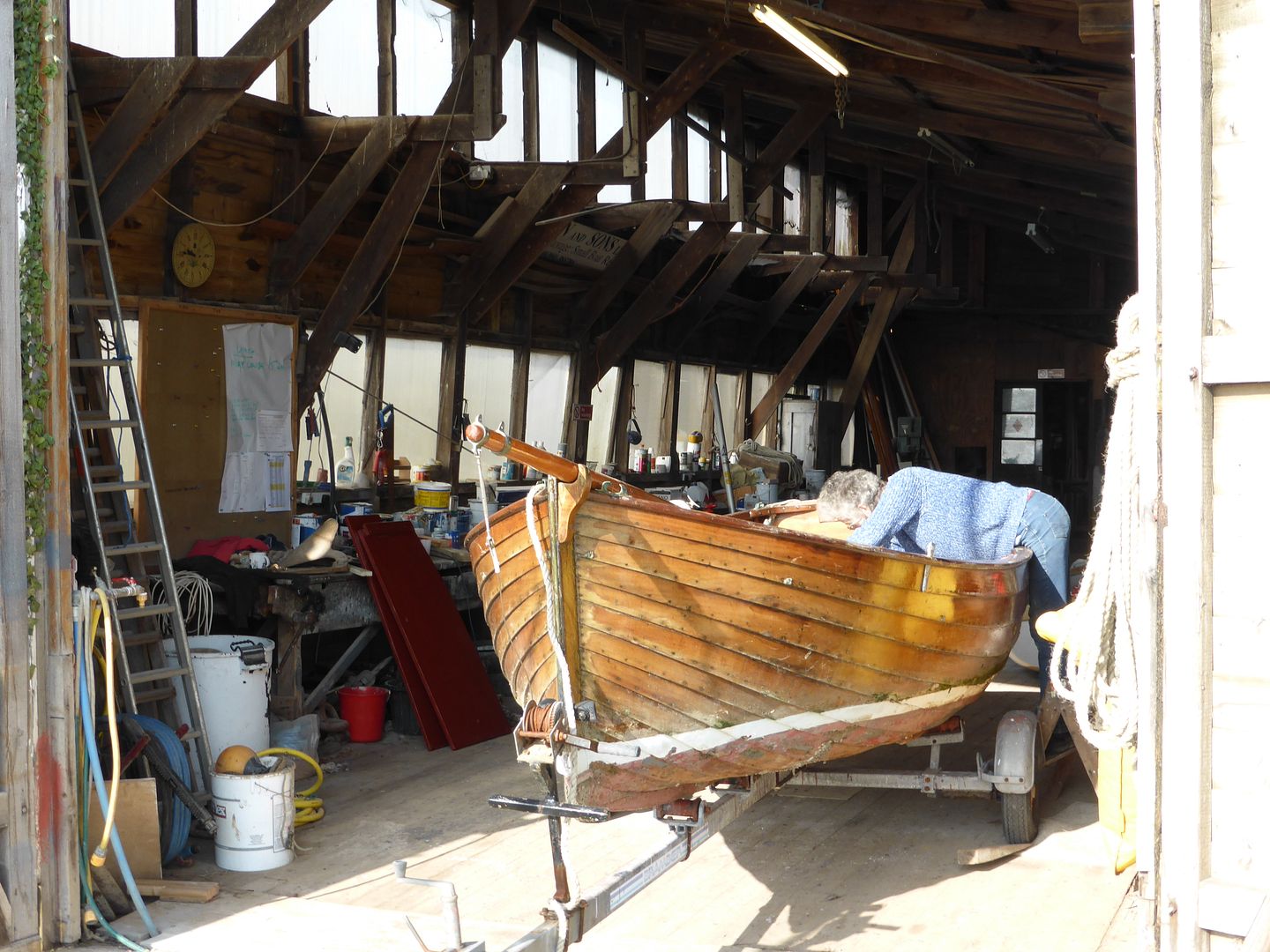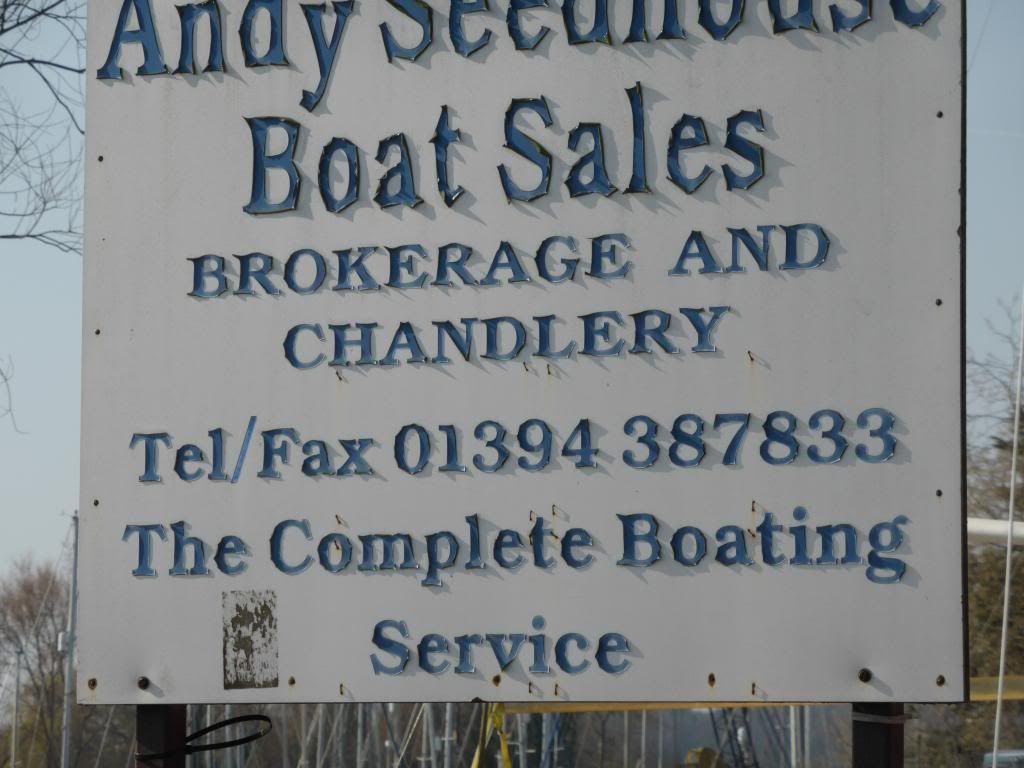 Of course our old friend Elfin Safety has to put her oar in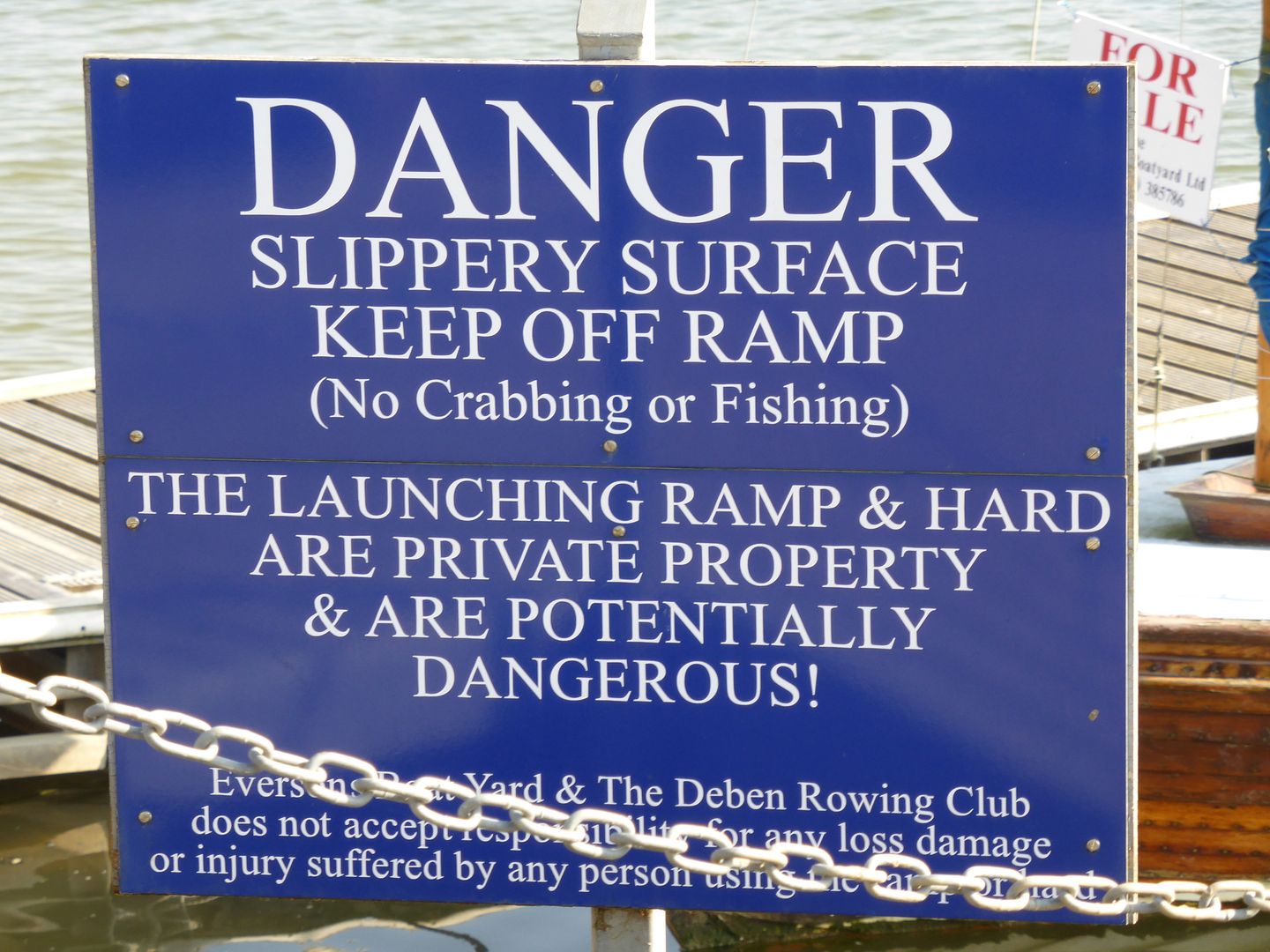 Just off the river is a small park which just has to contain a medel yacht pond where very elderly boys play with beautiful radio controlled models
And the obligatory nautical themed pub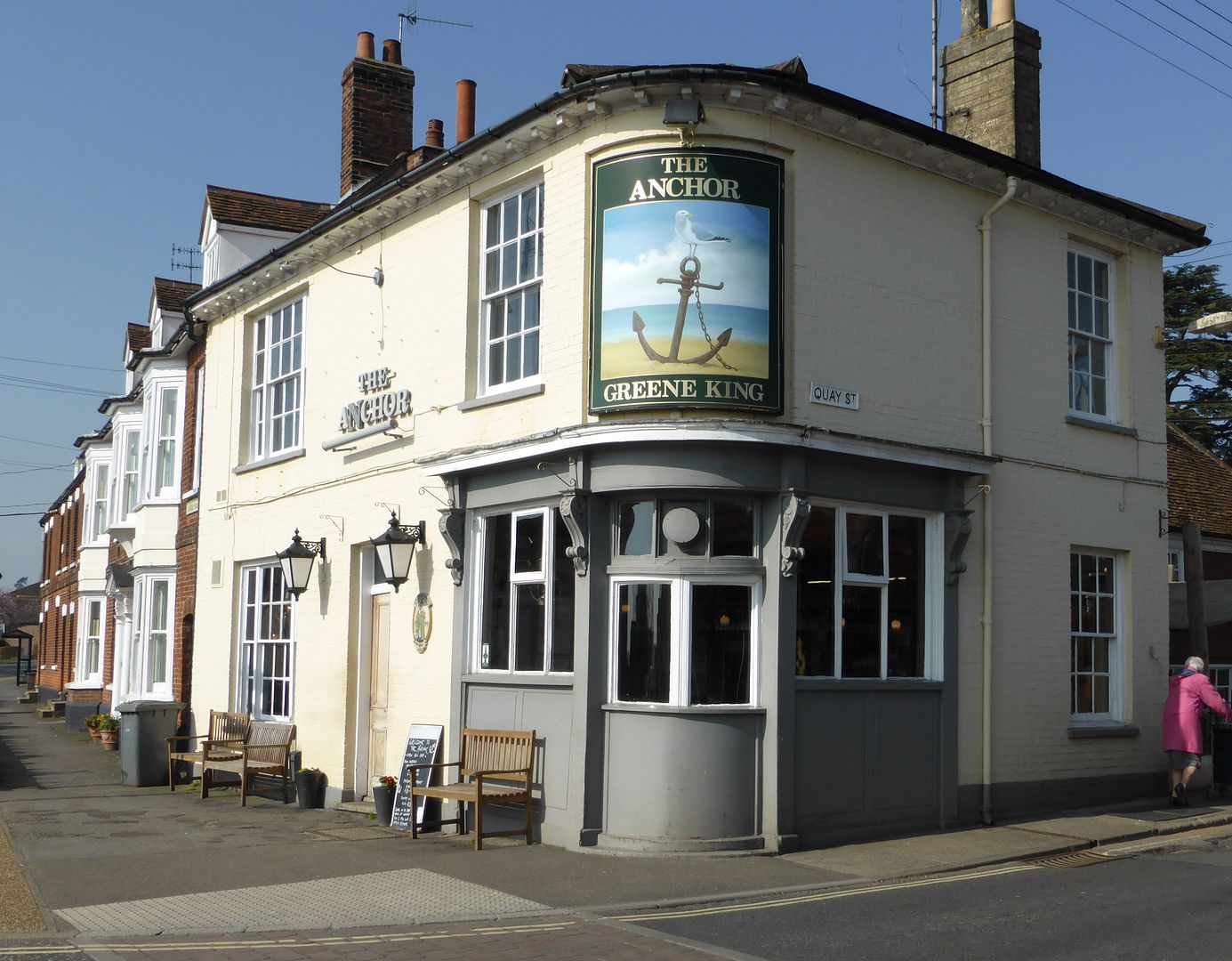 And a tea shop
If anyone wants to ascend the throne they have the option here in a local cafe.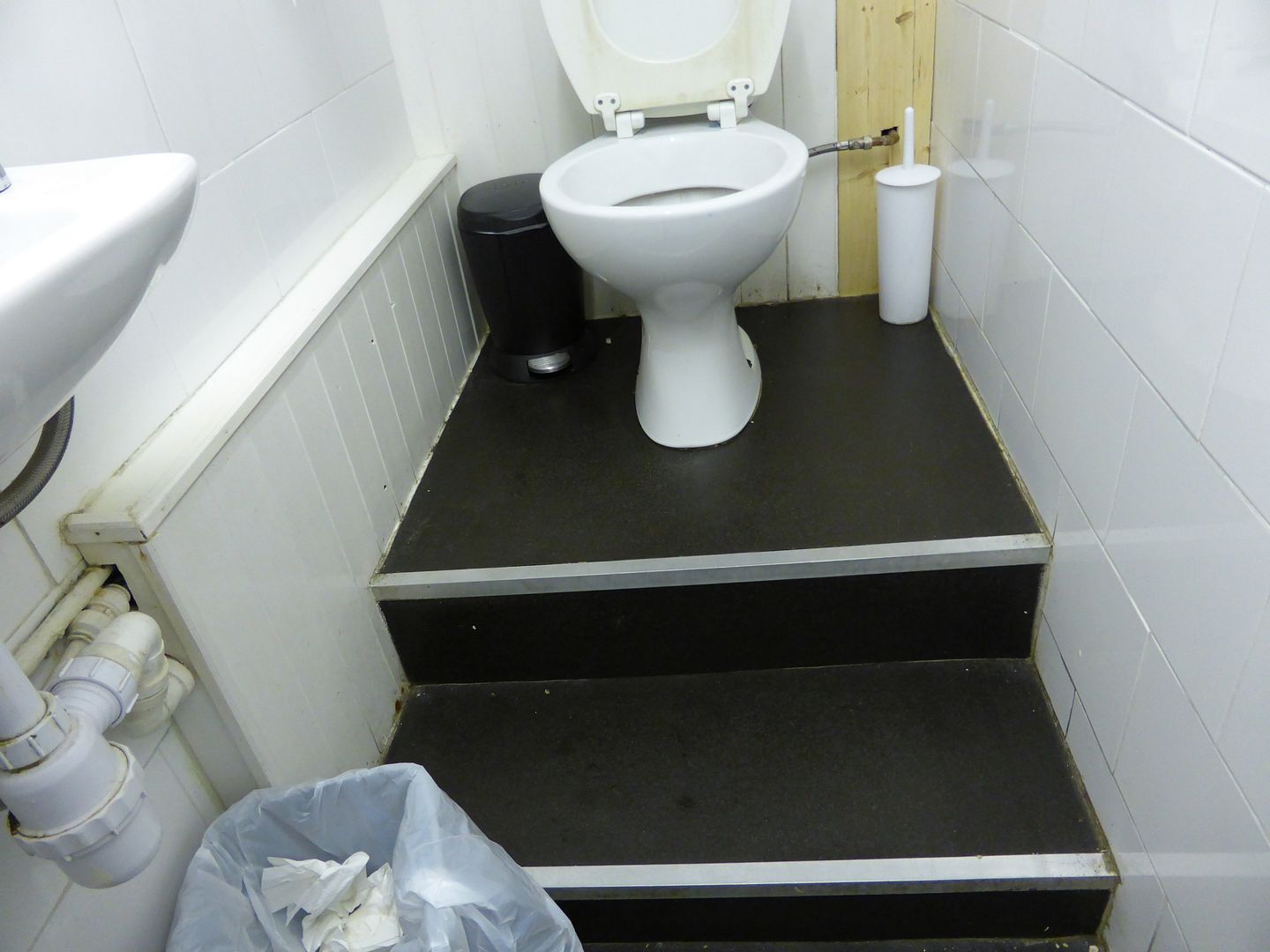 But to be sensible it is still just possible to see the church through the trees
I hope you have enjoyed this little insight into an East Anglian backwater, which is well worth a visit if you are in this area.