Post by Deleted on Apr 9, 2014 14:24:43 GMT
I made a photo report about the summer boat ride on this route, leaving from Stalingrad, which you can take in July and August for 1€ on Saturdays and 2€ on Sundays. It is completely subsidized by the department of Seine Saint Denis, which has the worst reputation -- possibly unjustified -- of all of France. The only reason there is a charge at all is because some of families would probably stay on the boats all day if they could ride free. Anyway, there is no problem at this time of year, because there is no tourist boat on that route. And even though the bicycle path goes along the Canal de l'Ourcq all the way from Paris to Meaux, I don't have a personal bike to make such a trip. The municipal Vélib bikes start costing money and then more and more money after the first 30 minutes. The weather was cool but quite good, so I decided to see if I could walk the route this time. I took the tramway to the Ella Fitzgerald station which is the closest to the canal, and I headed out of the city.
This is looking back at Porte de la Villette with the former
Grands Moulins de Pantin
on the right. The building is now luxurious offices for BNP Paribas.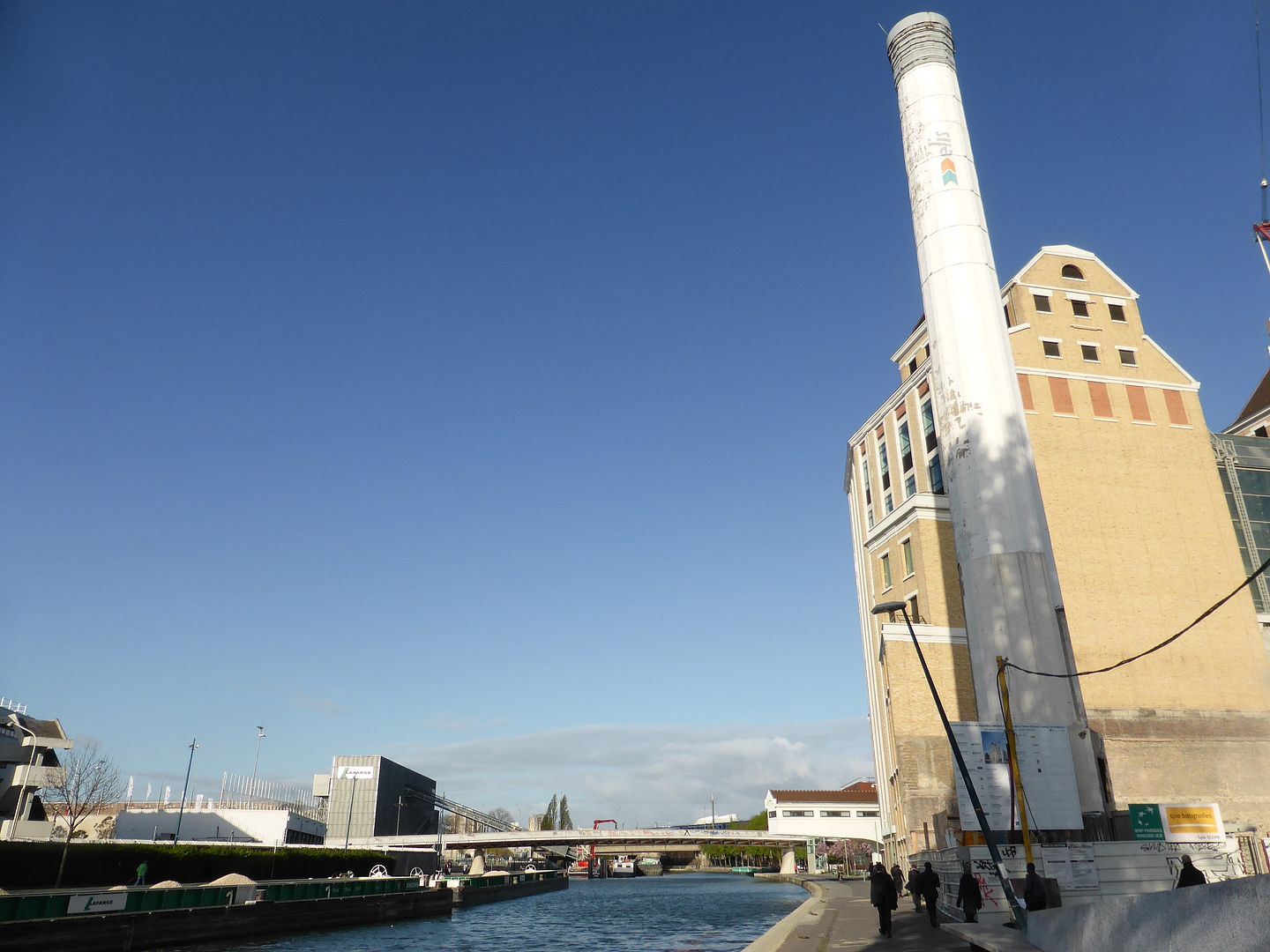 Not a good fishing spot because these guys were already giving up at 9 a.m.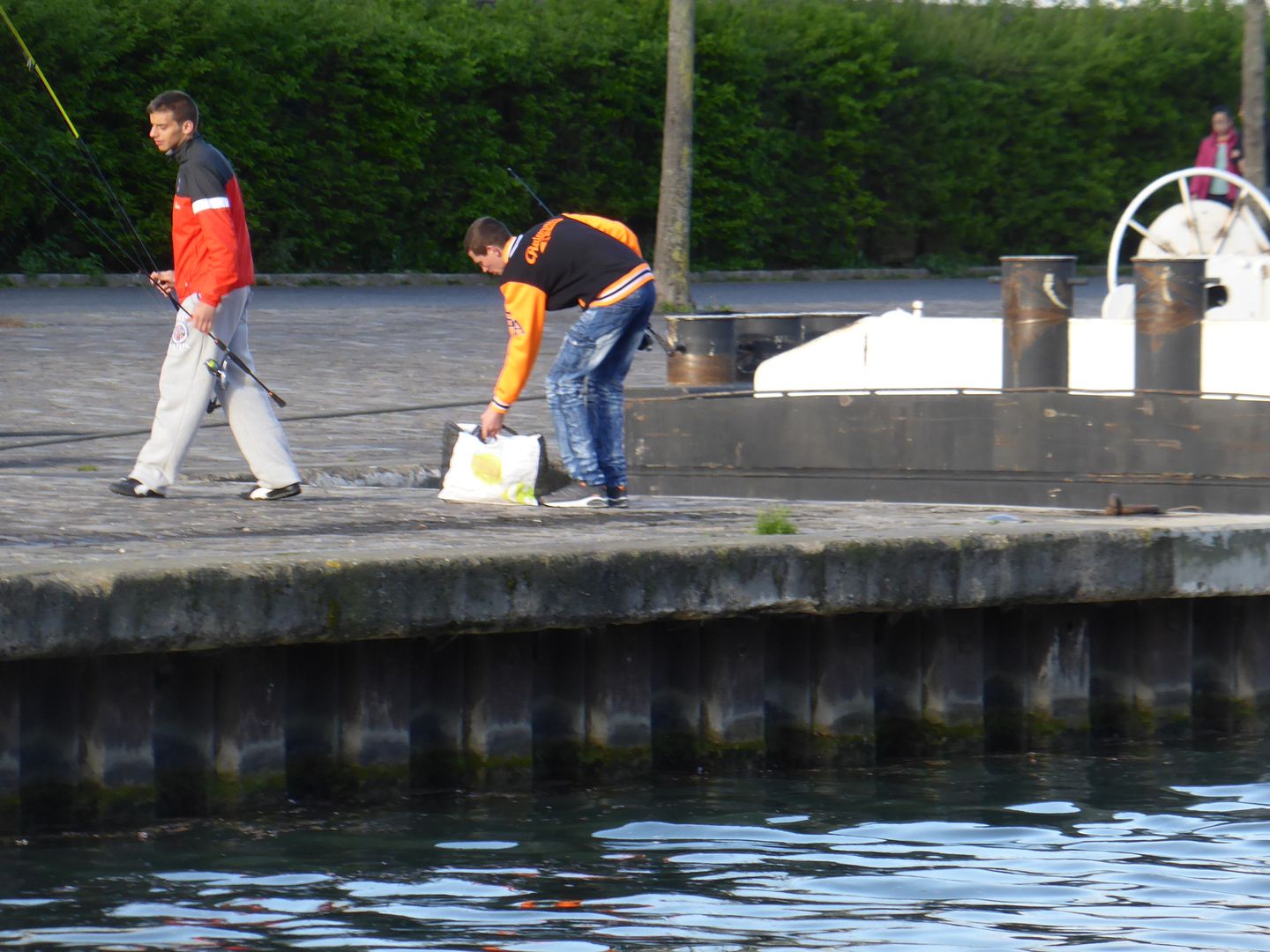 The sun was in my eyes and reflecting off the water, so I crossed the first bridge in Pantin to get on the other side of the canal.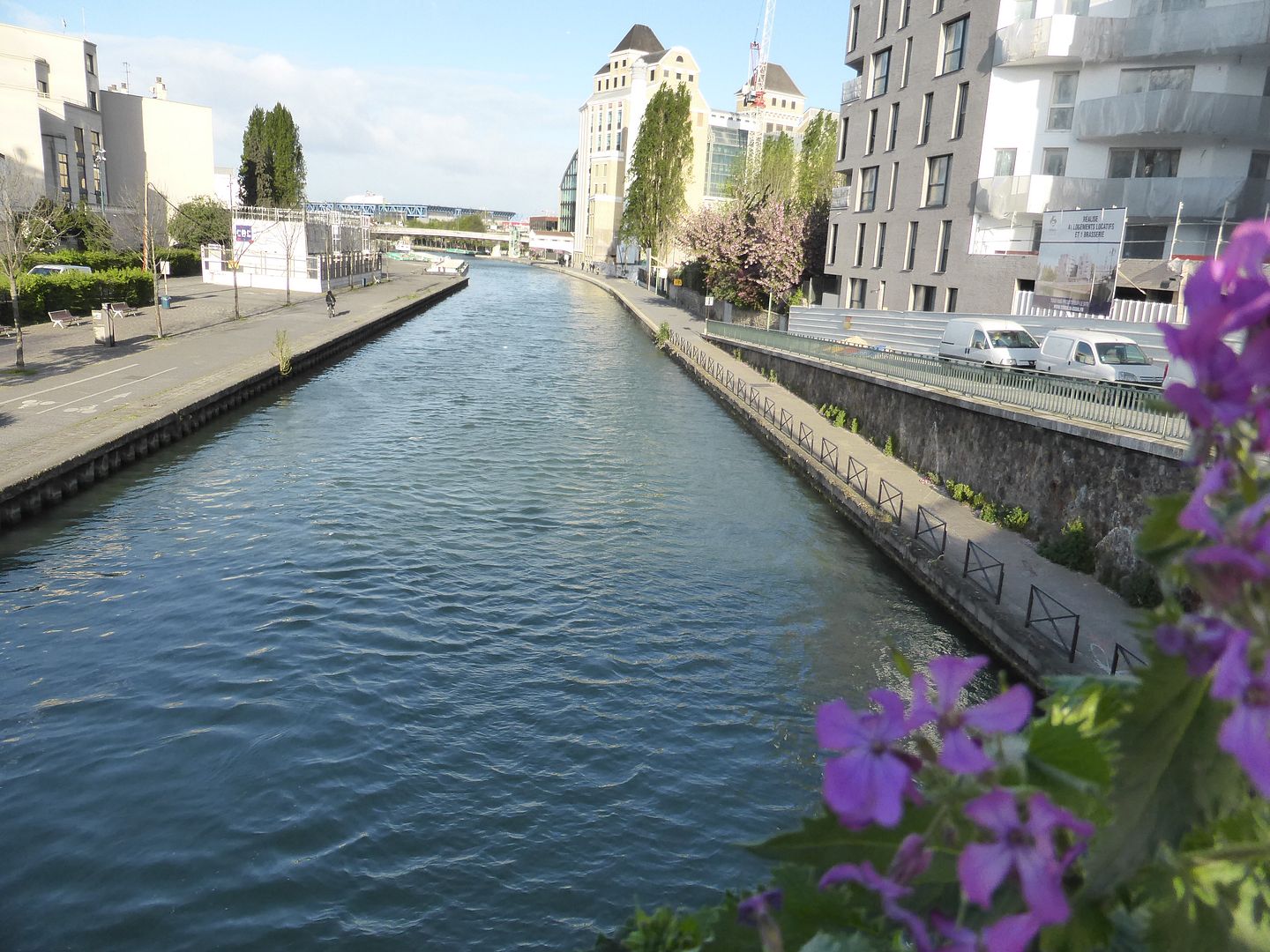 Painted children were hard at work under the bridge.
Looking back up, you can see the corner of the Pantin town hall on the right.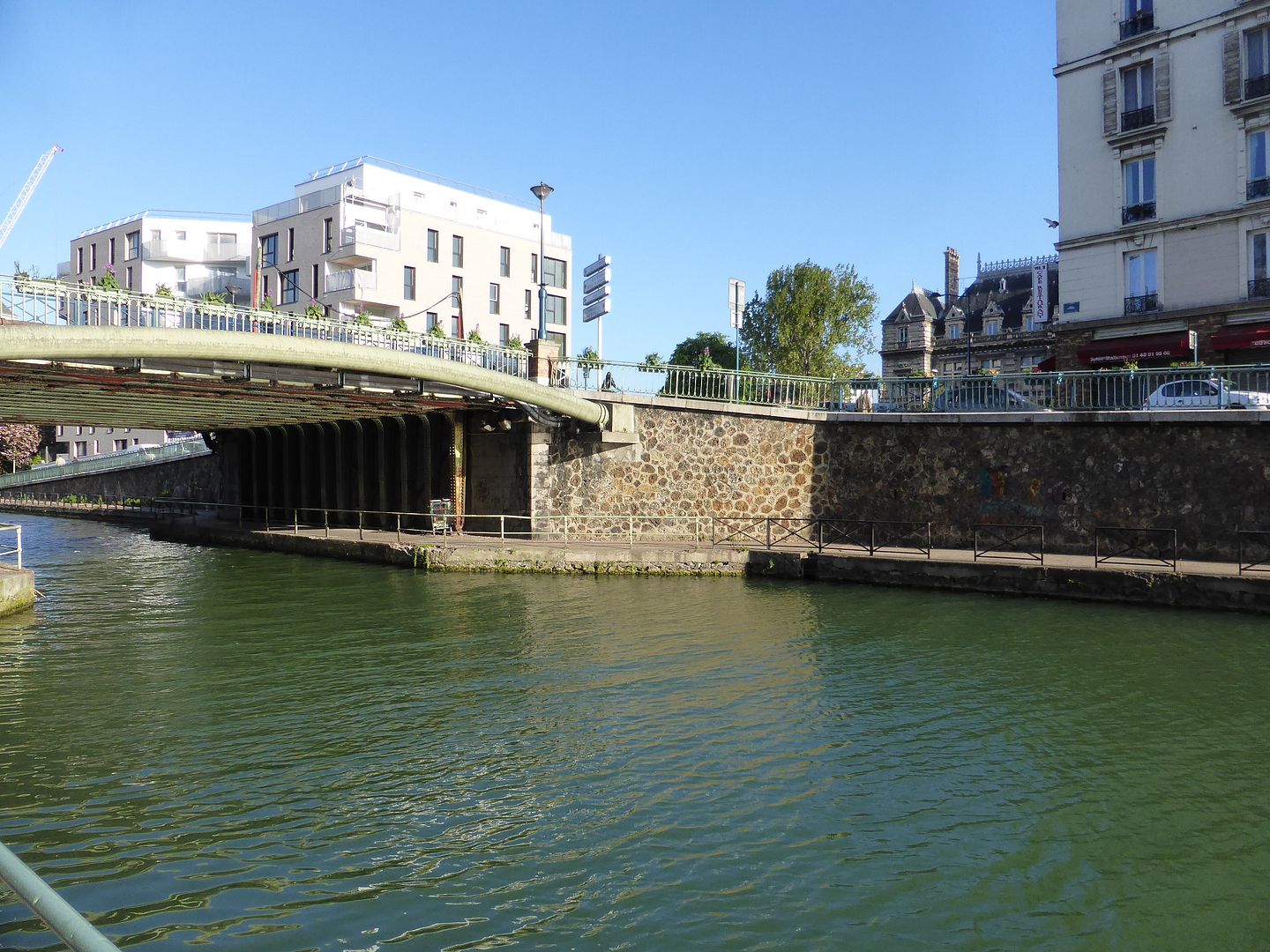 Pantin has made an effort to make its canalside walkways pleasant.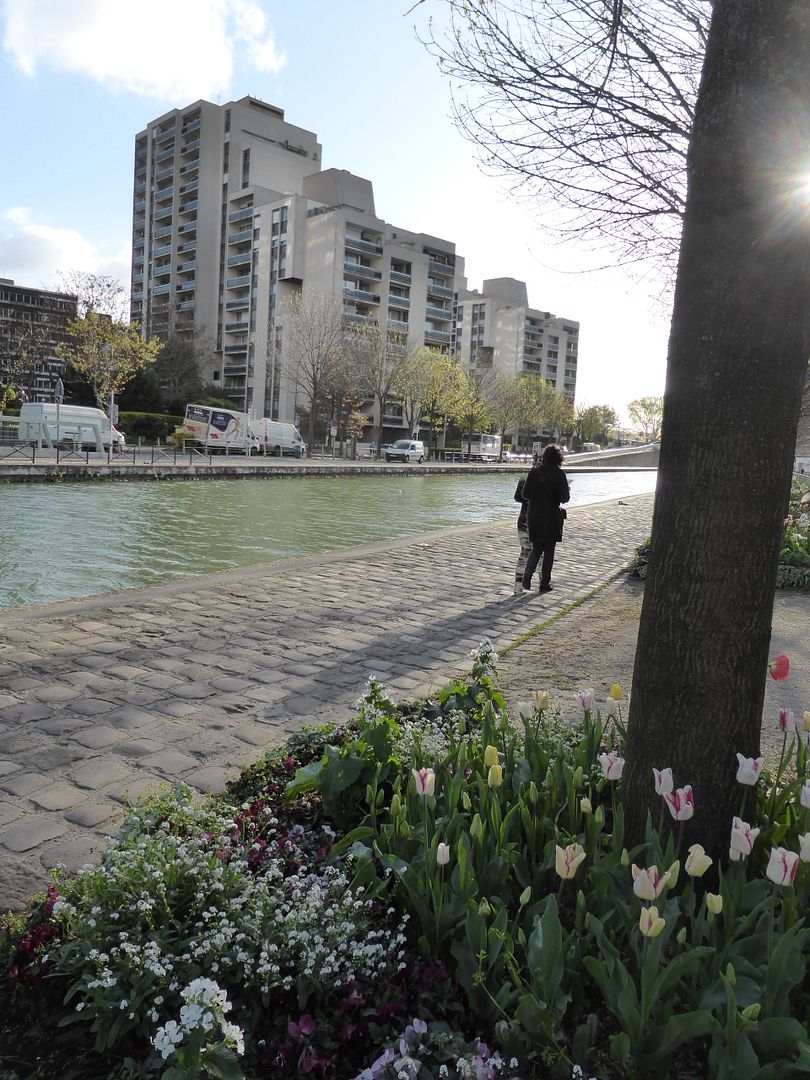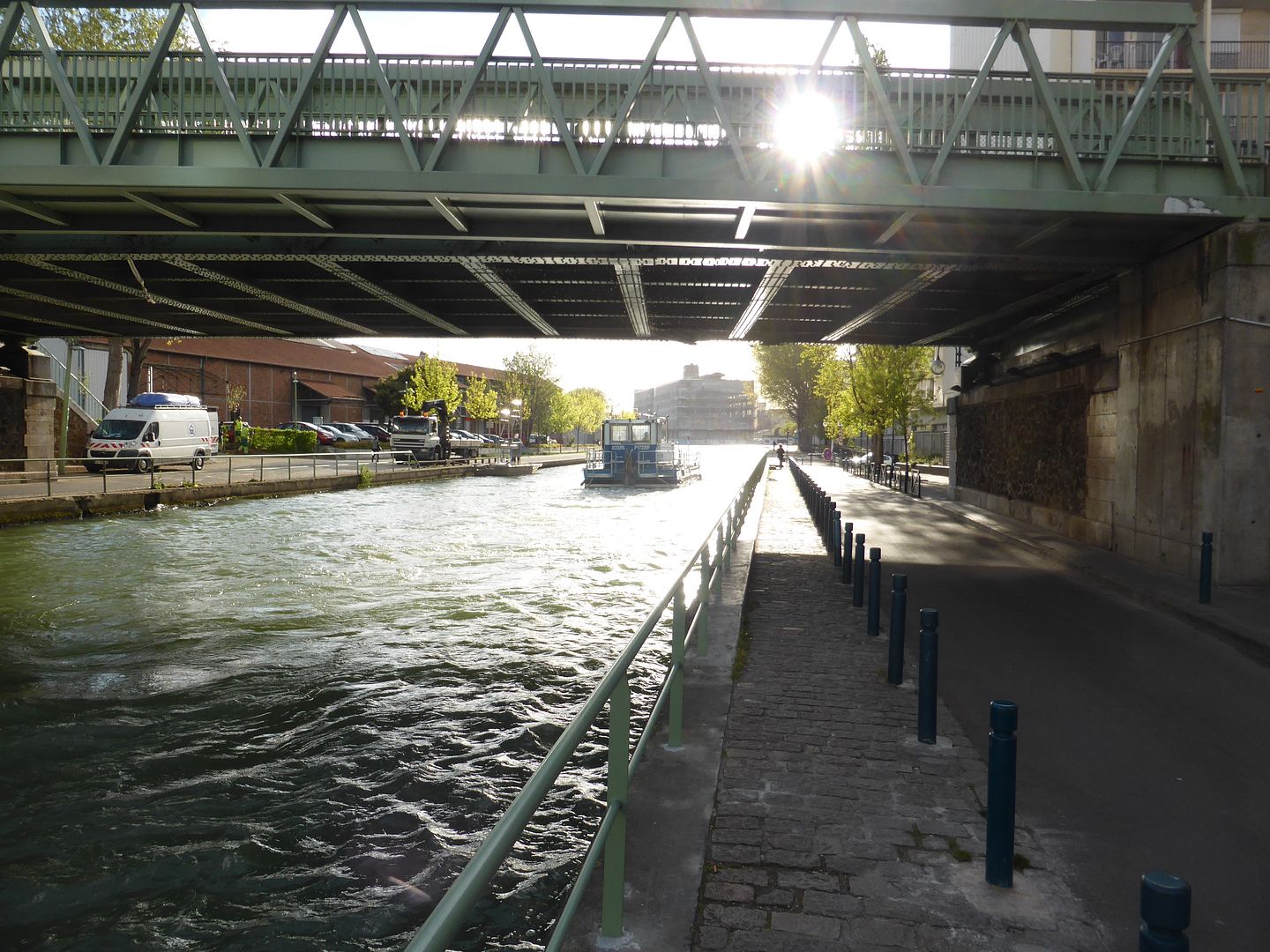 This boat was a City of Paris crud scooper, but it was not scooping at the moment.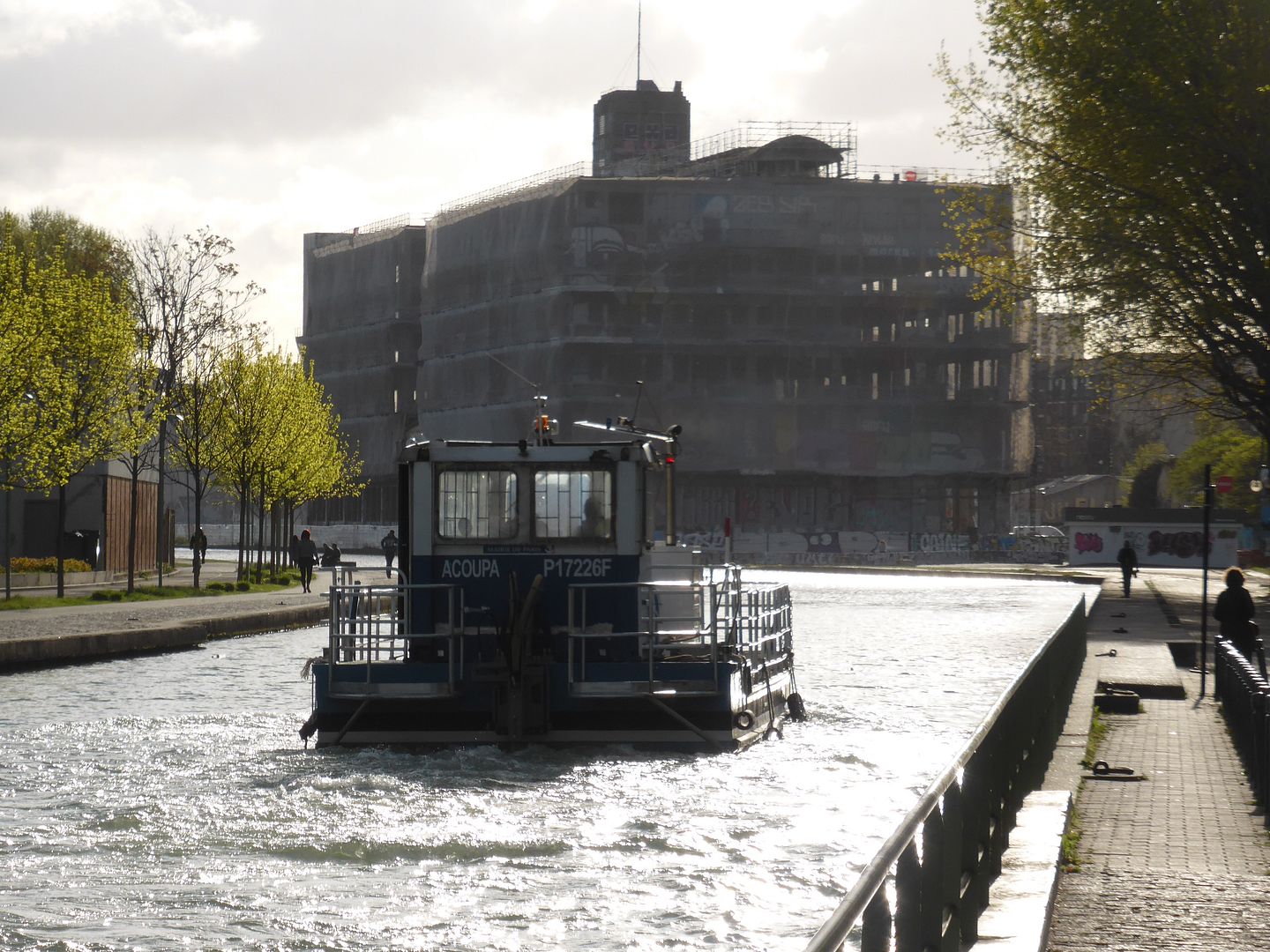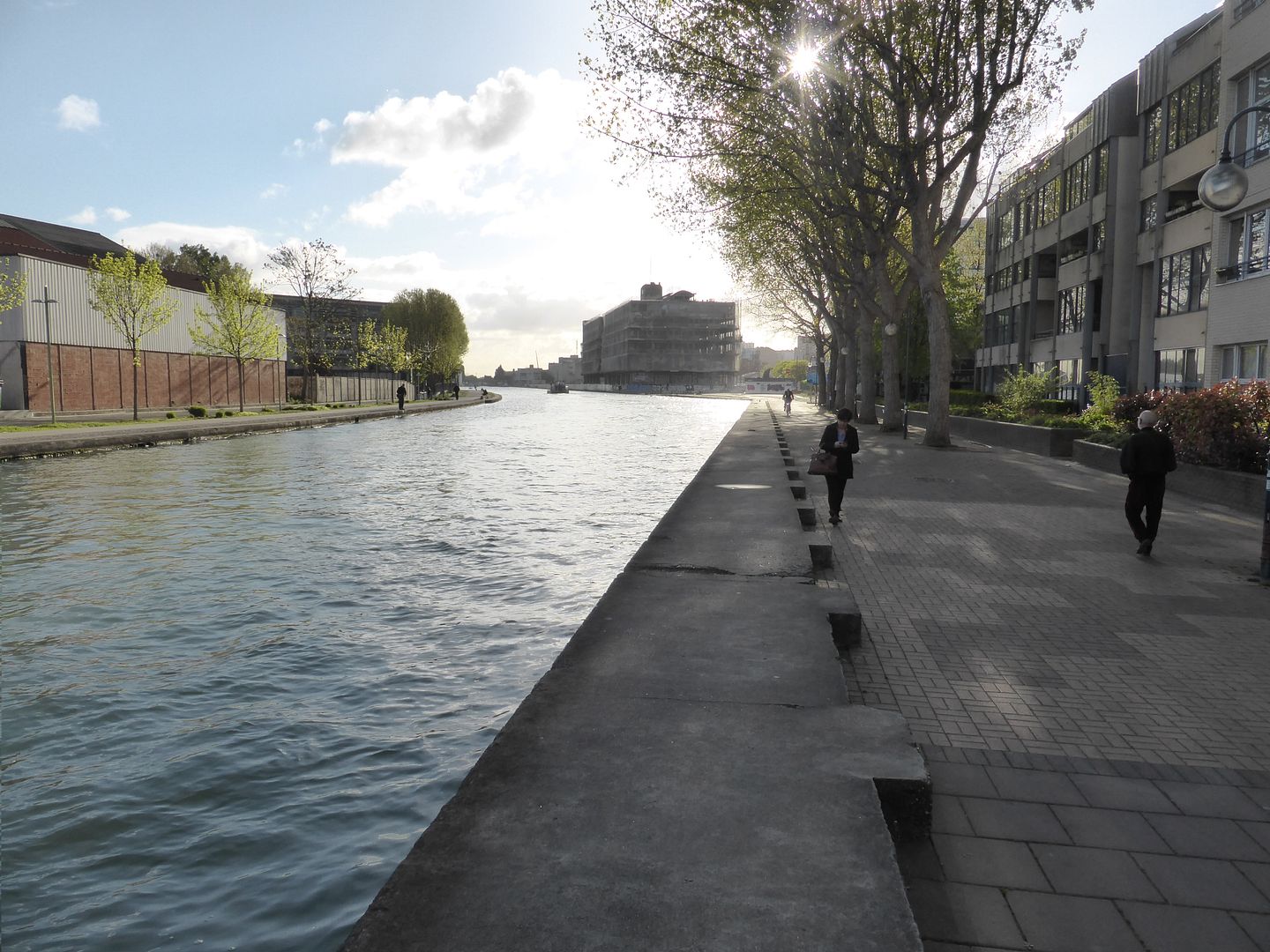 Since the canal used to be a lot more industrial, it gets really wide in certain places where there used to be docks.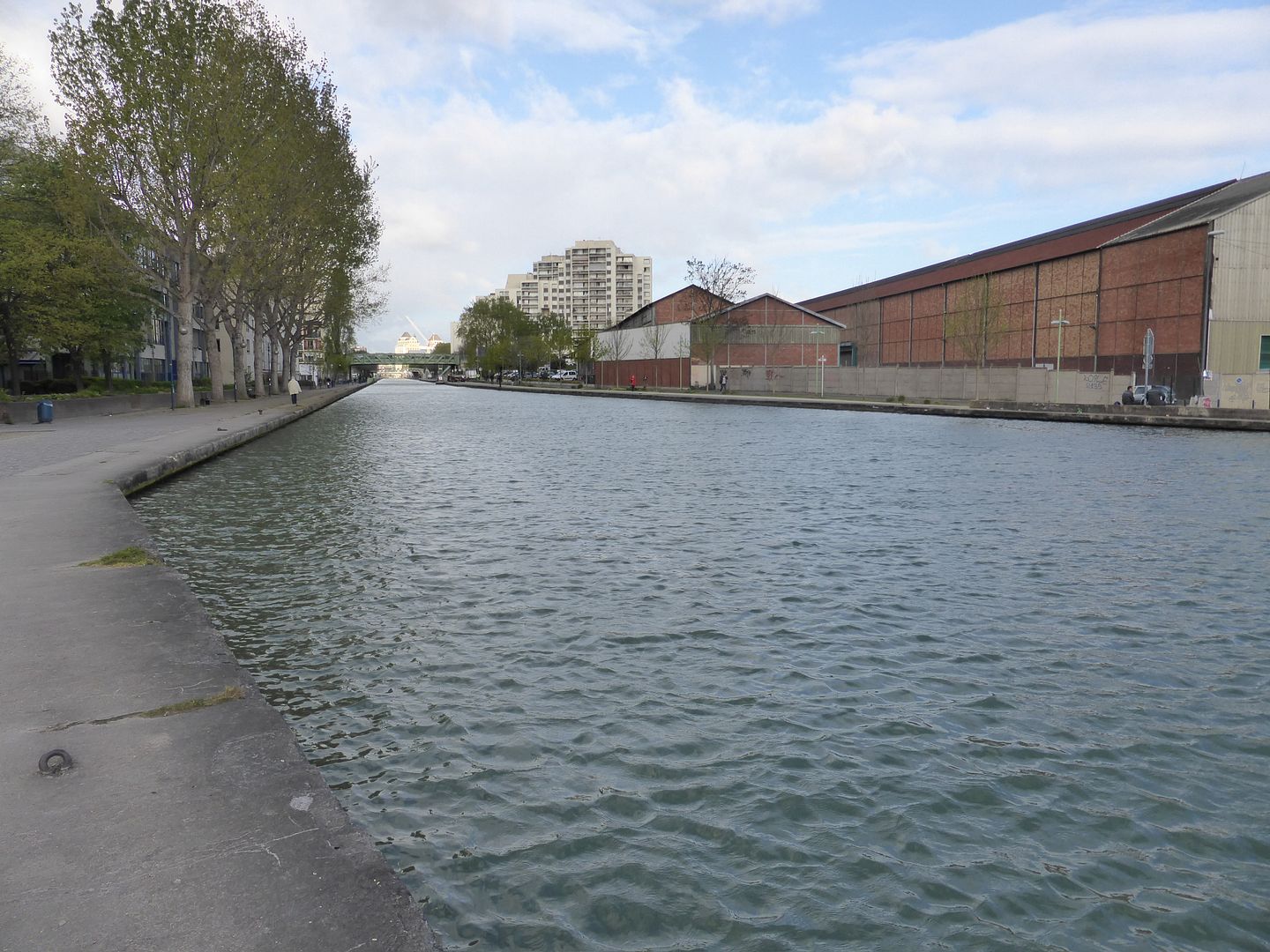 One of my missions was to see what had happened to this building. It was the former Pantin graf paradise. But renovation has started at last.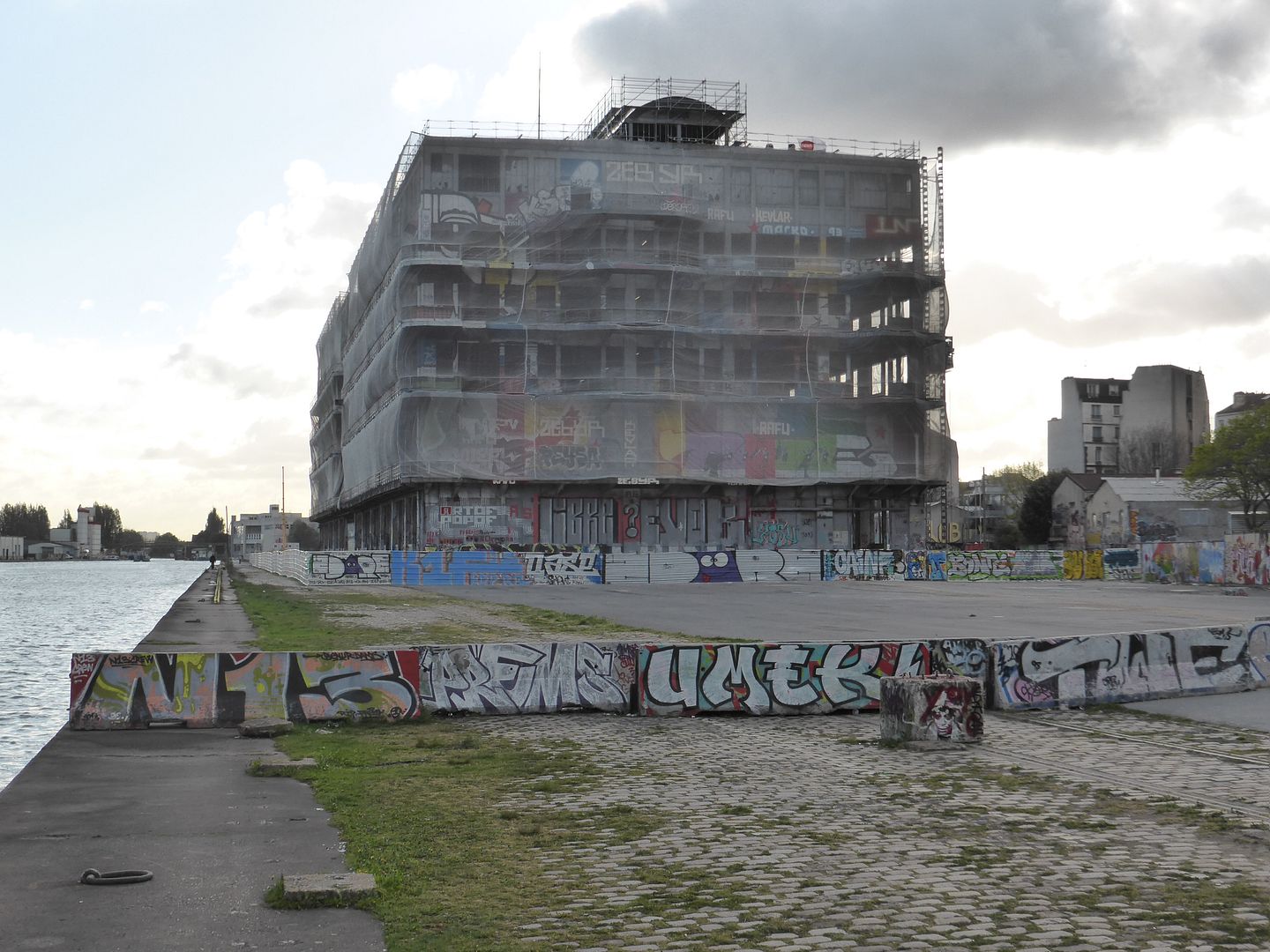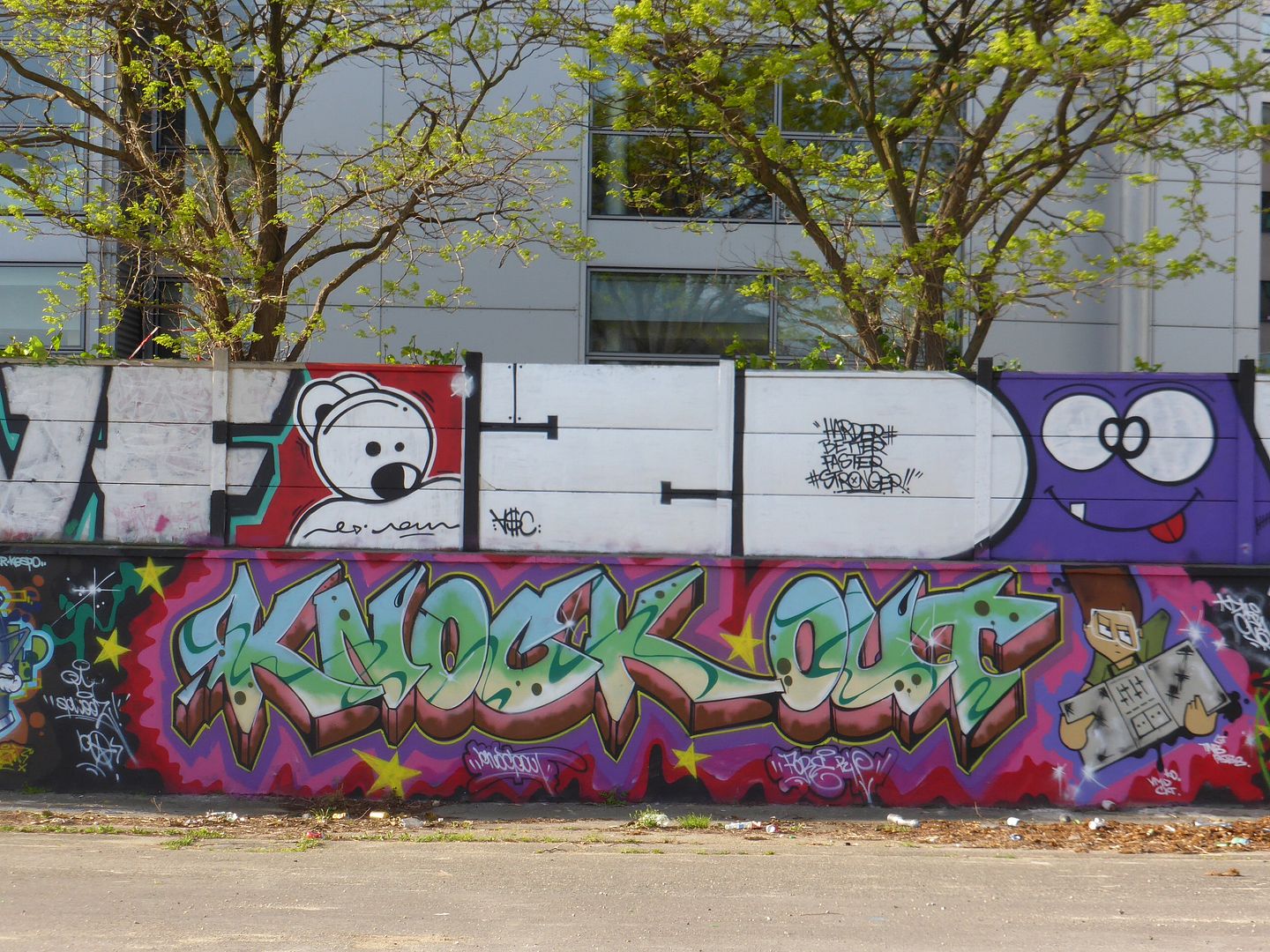 I haven't managed to find my old report on this damned site, but it showed the building in full graffiti glory.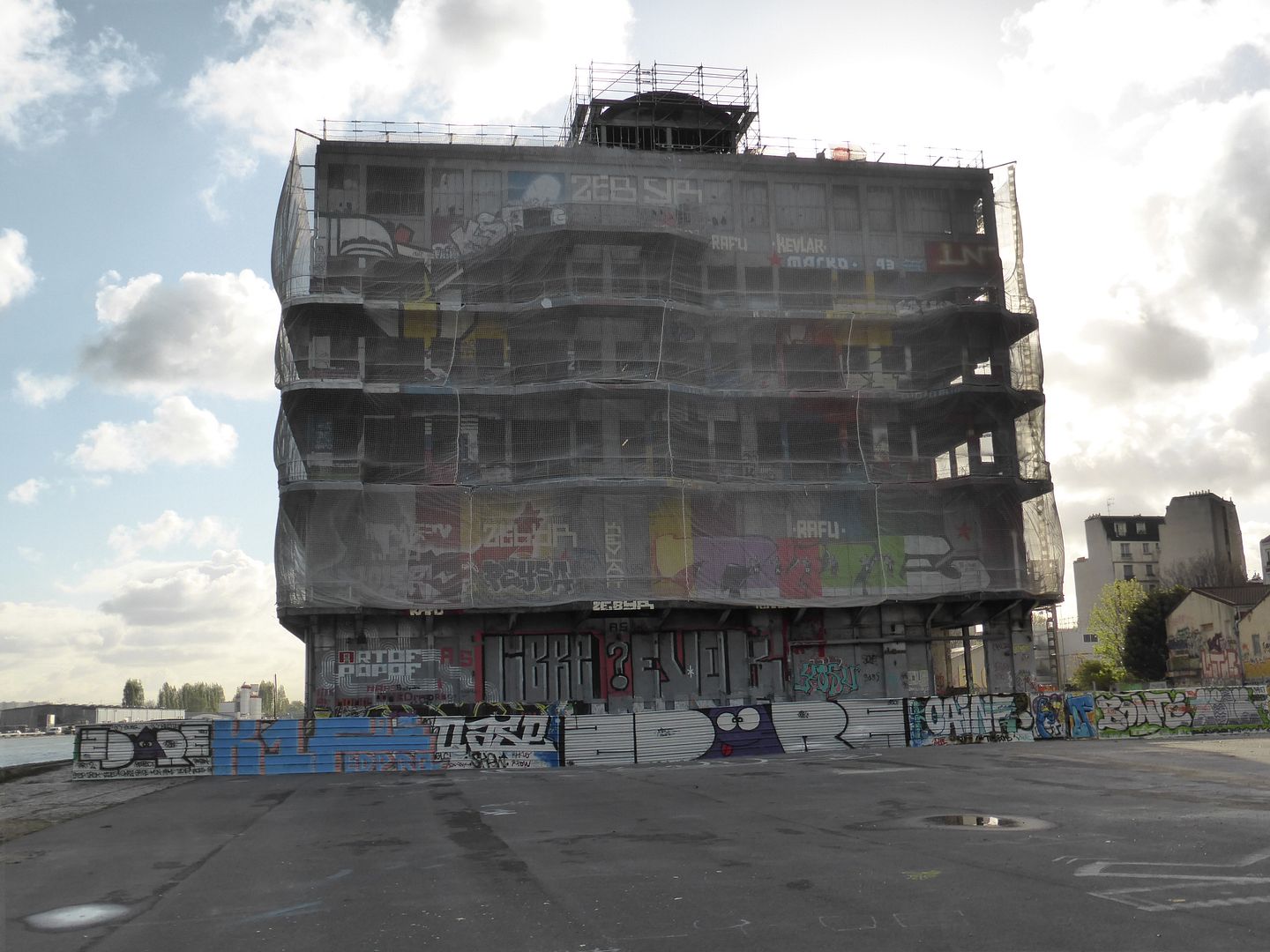 The artists have consoled themselves along the construction fences.