Post by Deleted on May 21, 2014 12:52:42 GMT
The fact that I visited Chennai 21 years ago naturally means that I did not visit Chennai at all but rather Madras. The name was not changed until 1996. I didn't stay long there since my destination was Pondicherry, but I seem to recall that I spent two nights there. India can be rather overwhelming to a solo traveller from the West. I also had a pretty big camera back then and did not always feel comfortable pulling it out amid all of the hustle and bustle, so I do not have many photos to display, although I might find more later, when I get back to poring over my old slides. Just looking at these photos, I can remember photos that are missing from this set. I used the Lonely Planet guidebook for South India, which I found quite helpful and accurate. The world was not moving quite as fast back then, so guidebooks were not instantly outdated before they were even printed, like they are now.
I know that without that book, the first thing I did in India would probably not have been to get on a morning commuter train to ride into the city. But the guidebook said that the train station was right across the road from the airport, and that the train went right to the Madras central station where all of the cheap hotels were located. And so there I went. Naturally, the price of the ticket was laughable compared to Europe.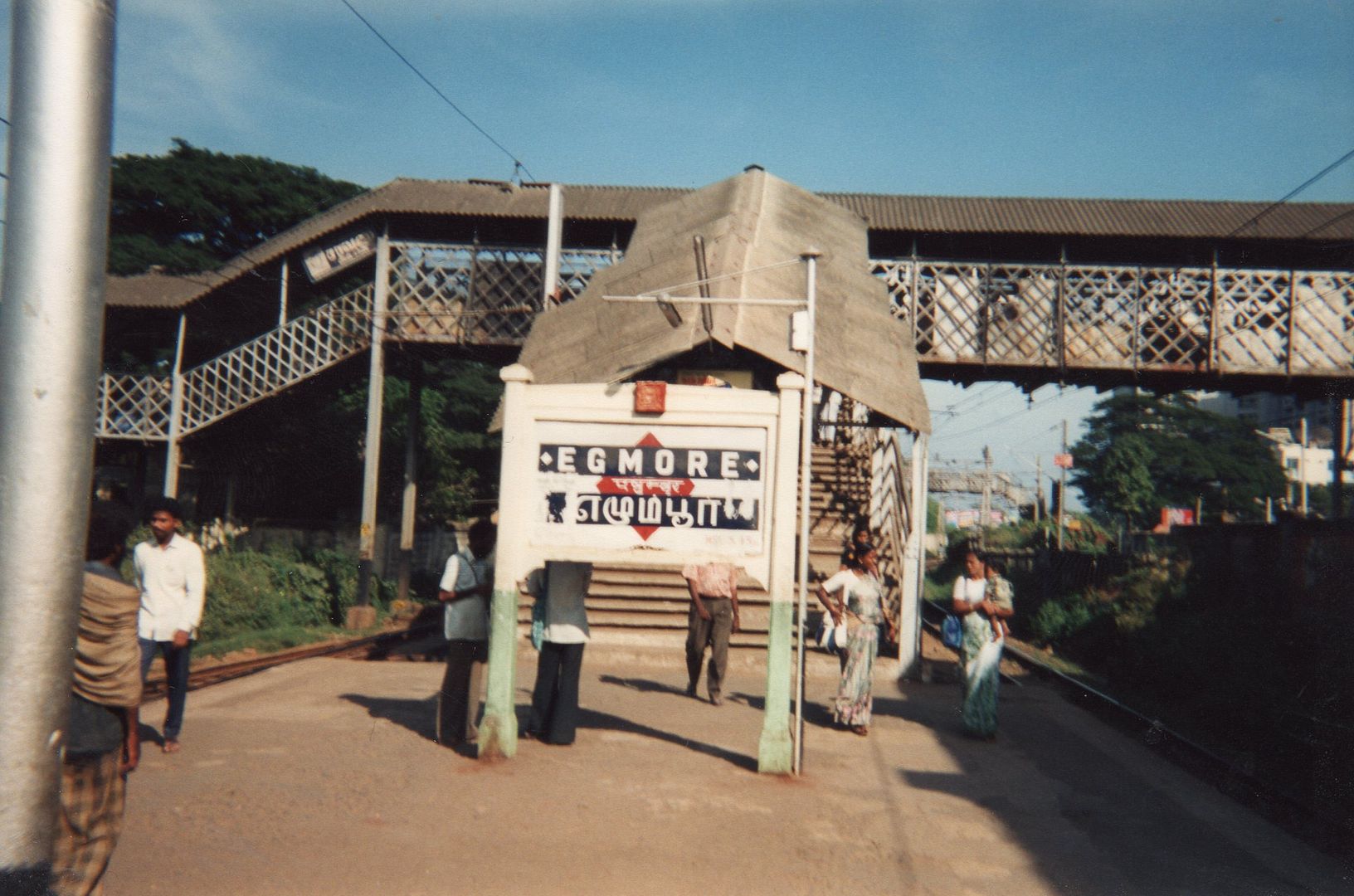 Since I had been flying all night, I quickly chose a simple hotel just a block or two from the station. Here is the view from my window.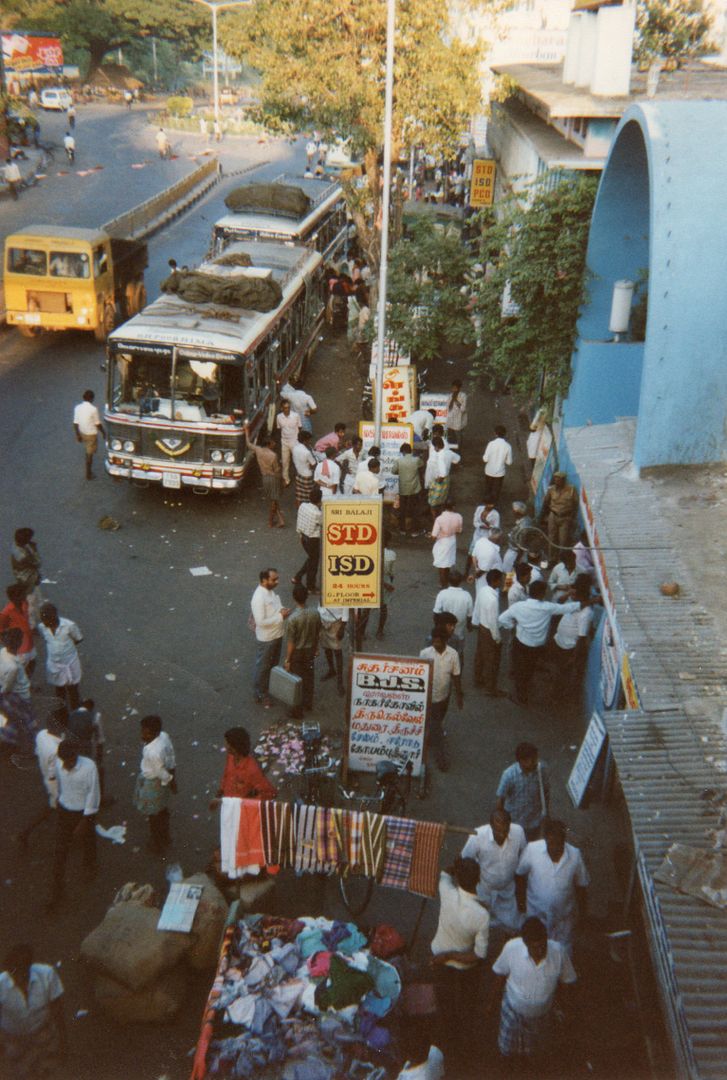 I did venture out a bit into the throngs after freshening up.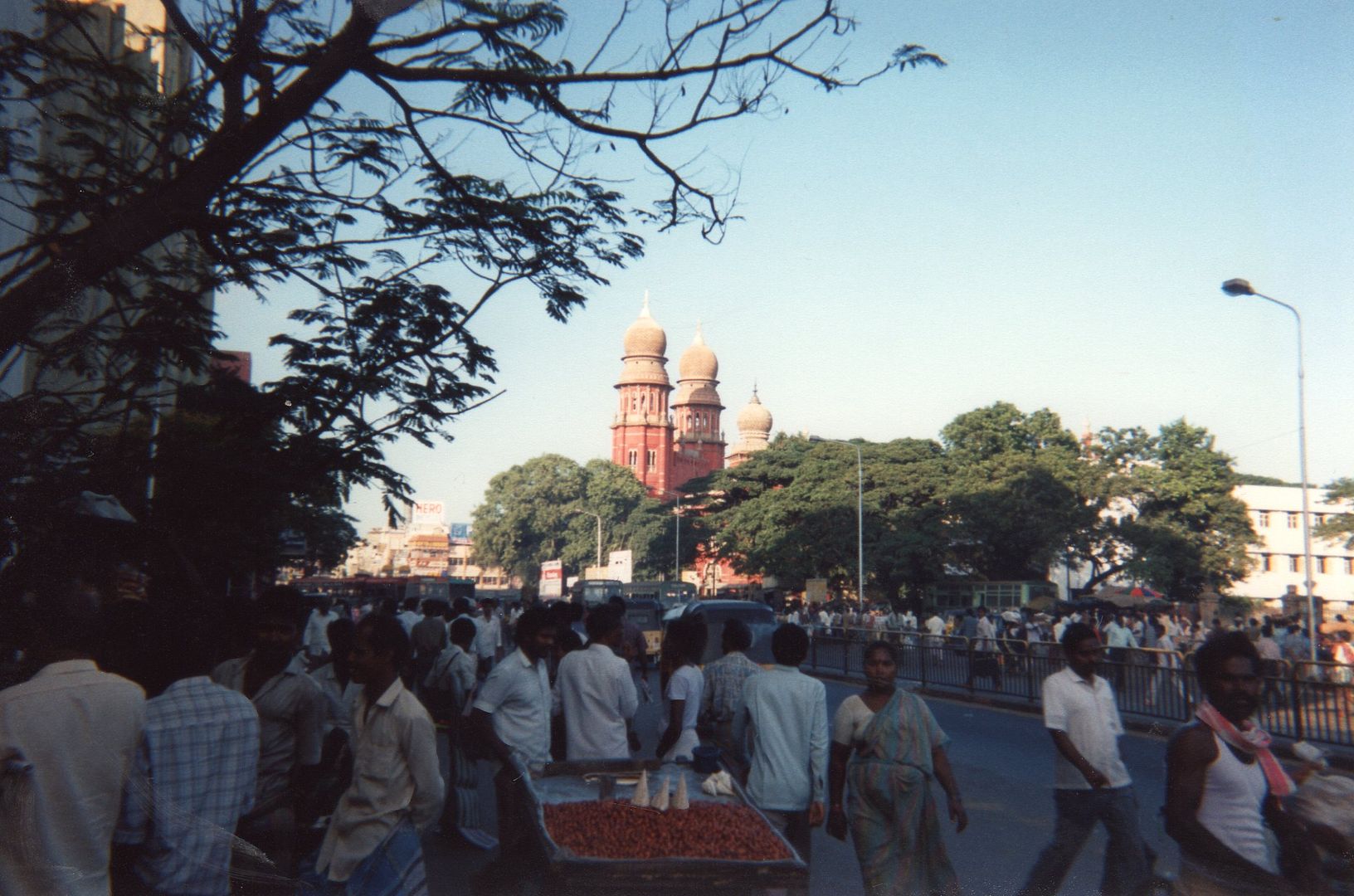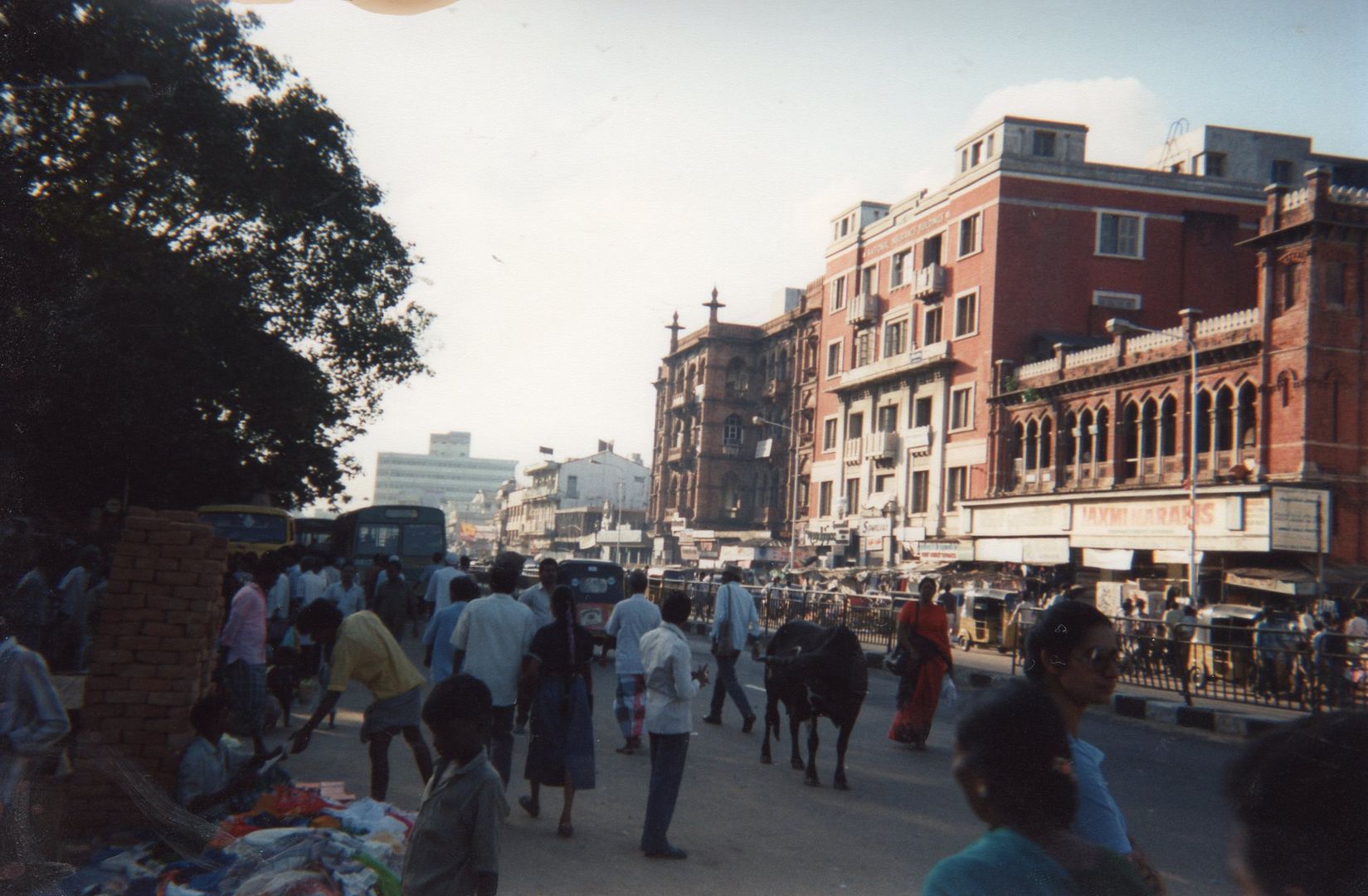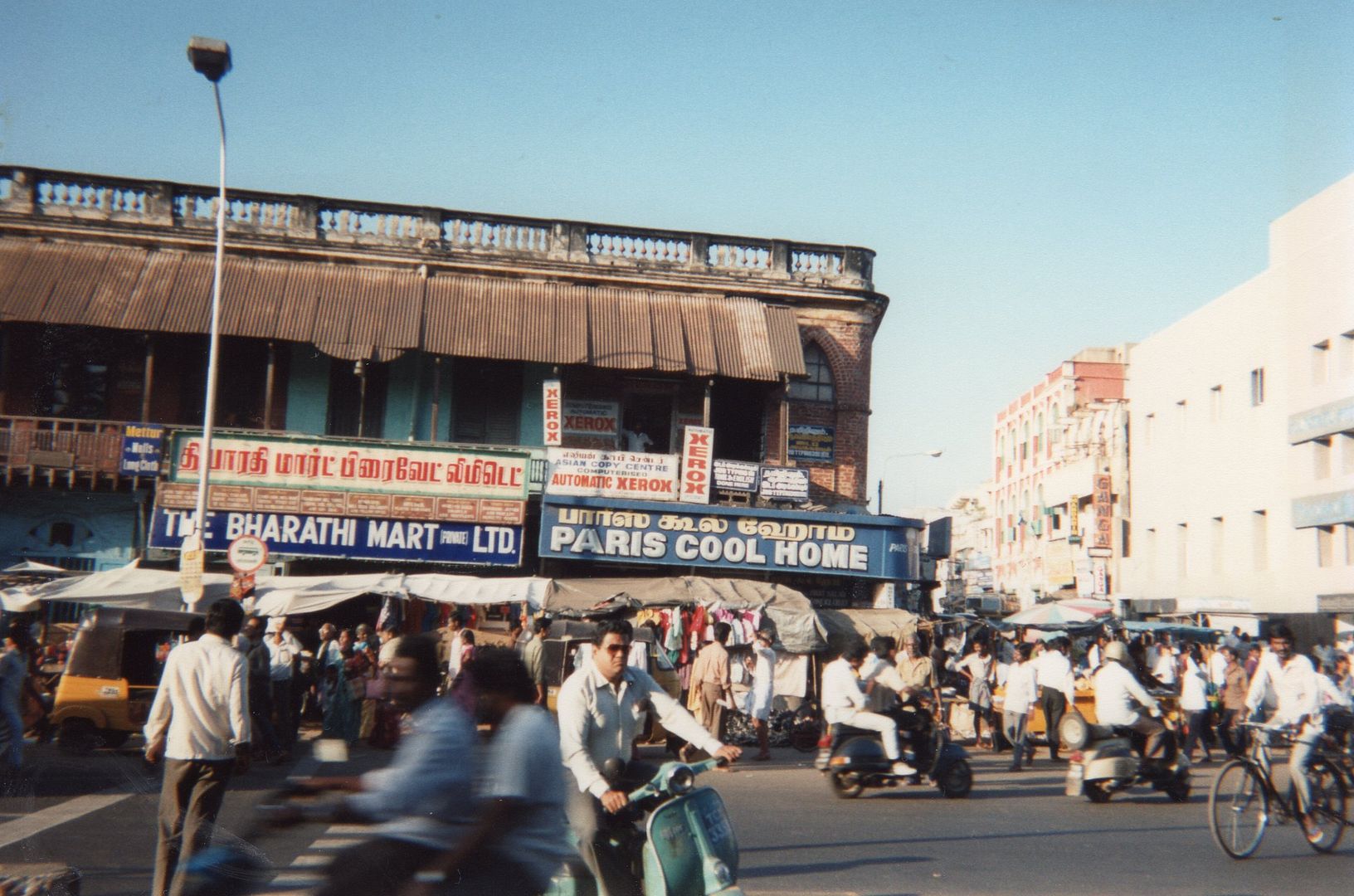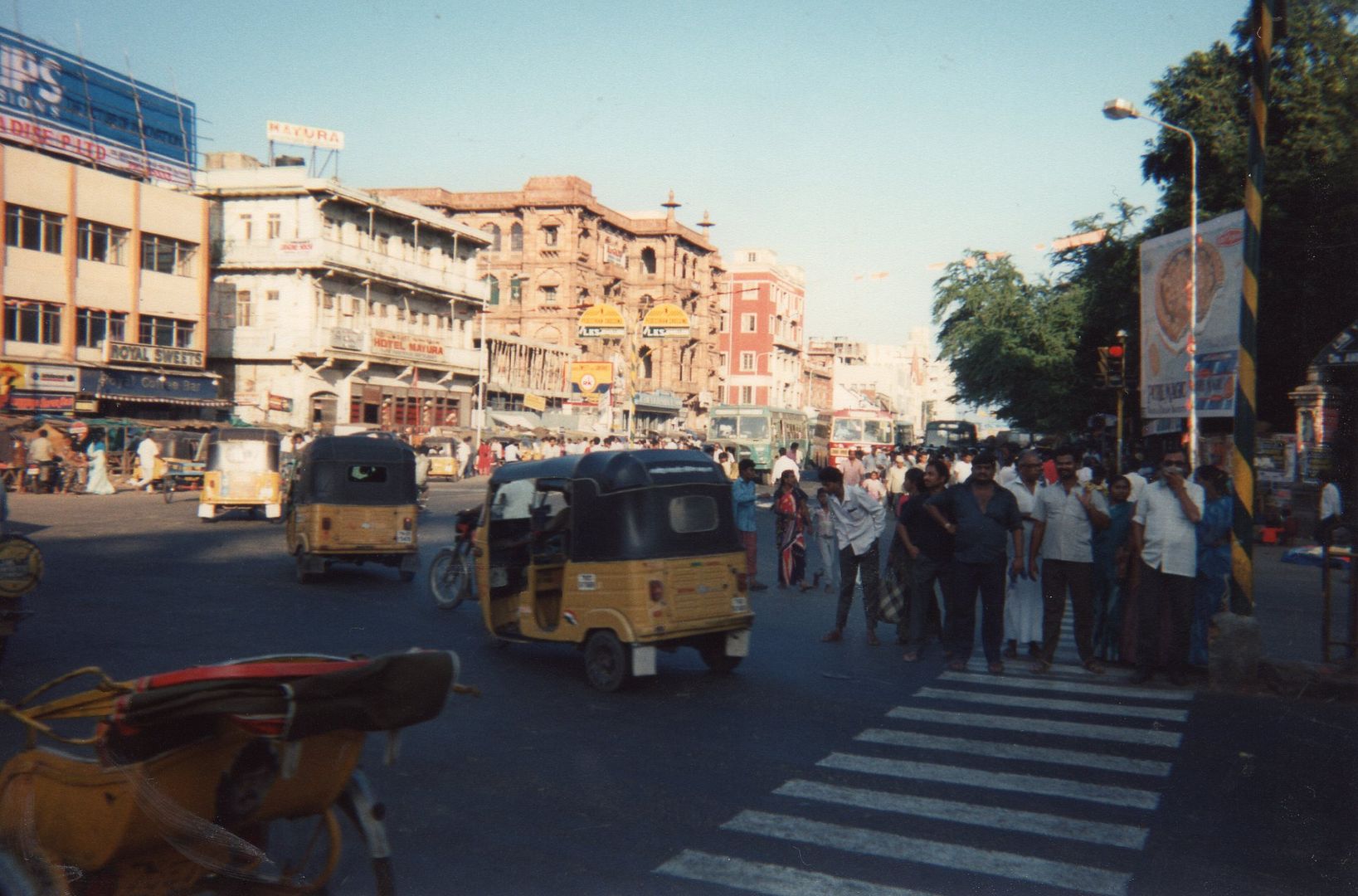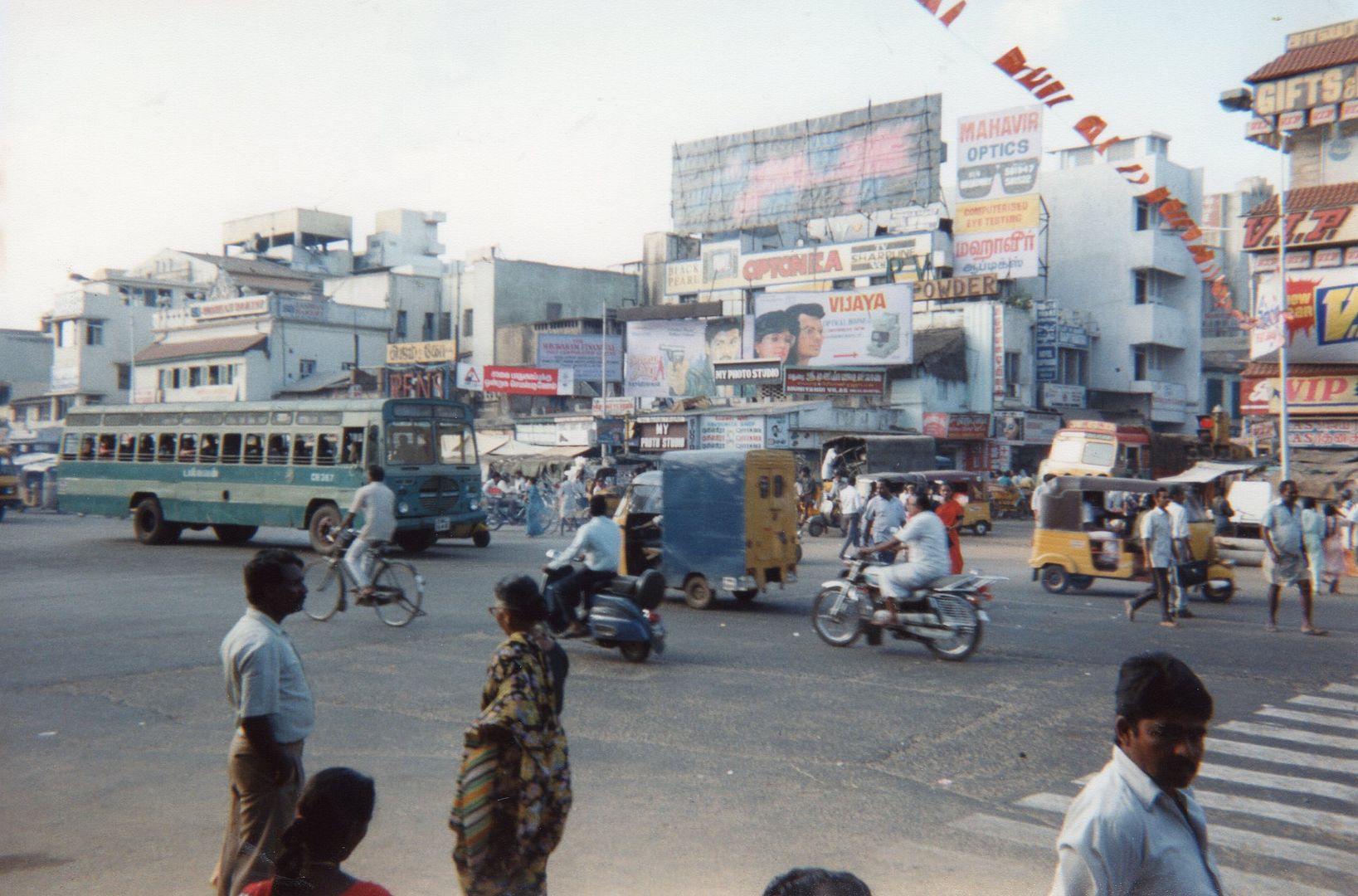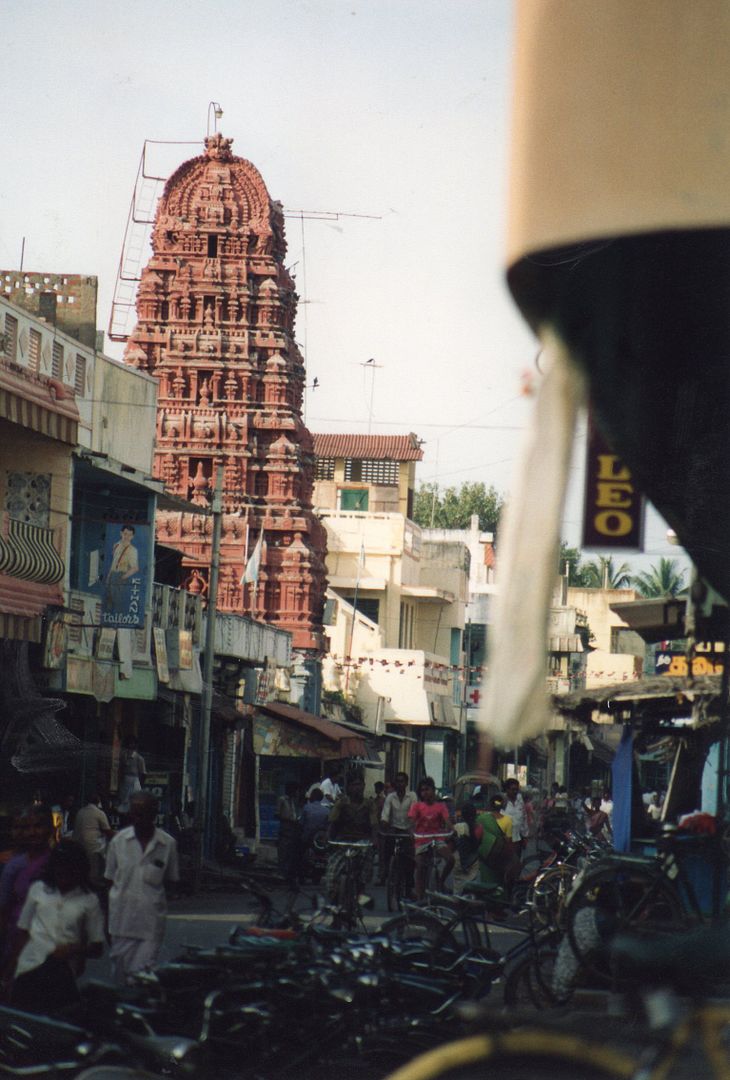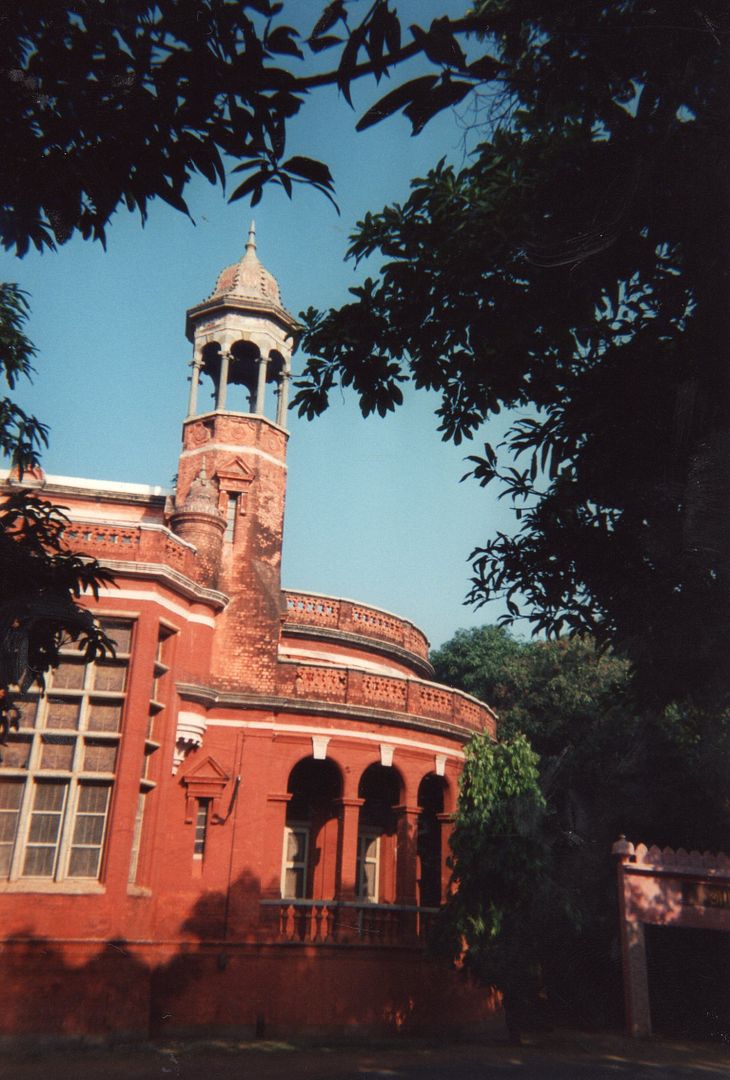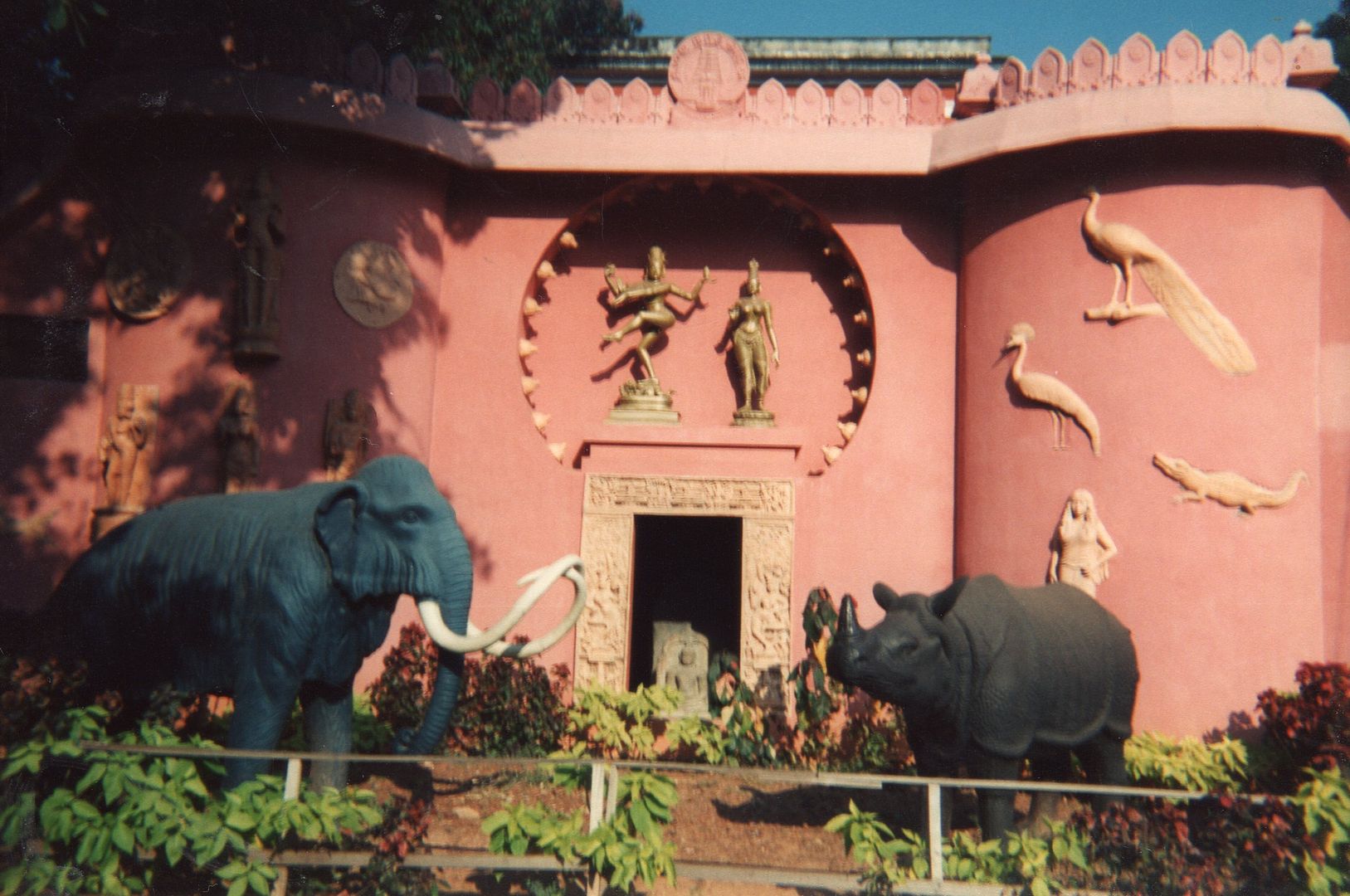 I was amazed that all of the sewing machines were hauled out to work in the street.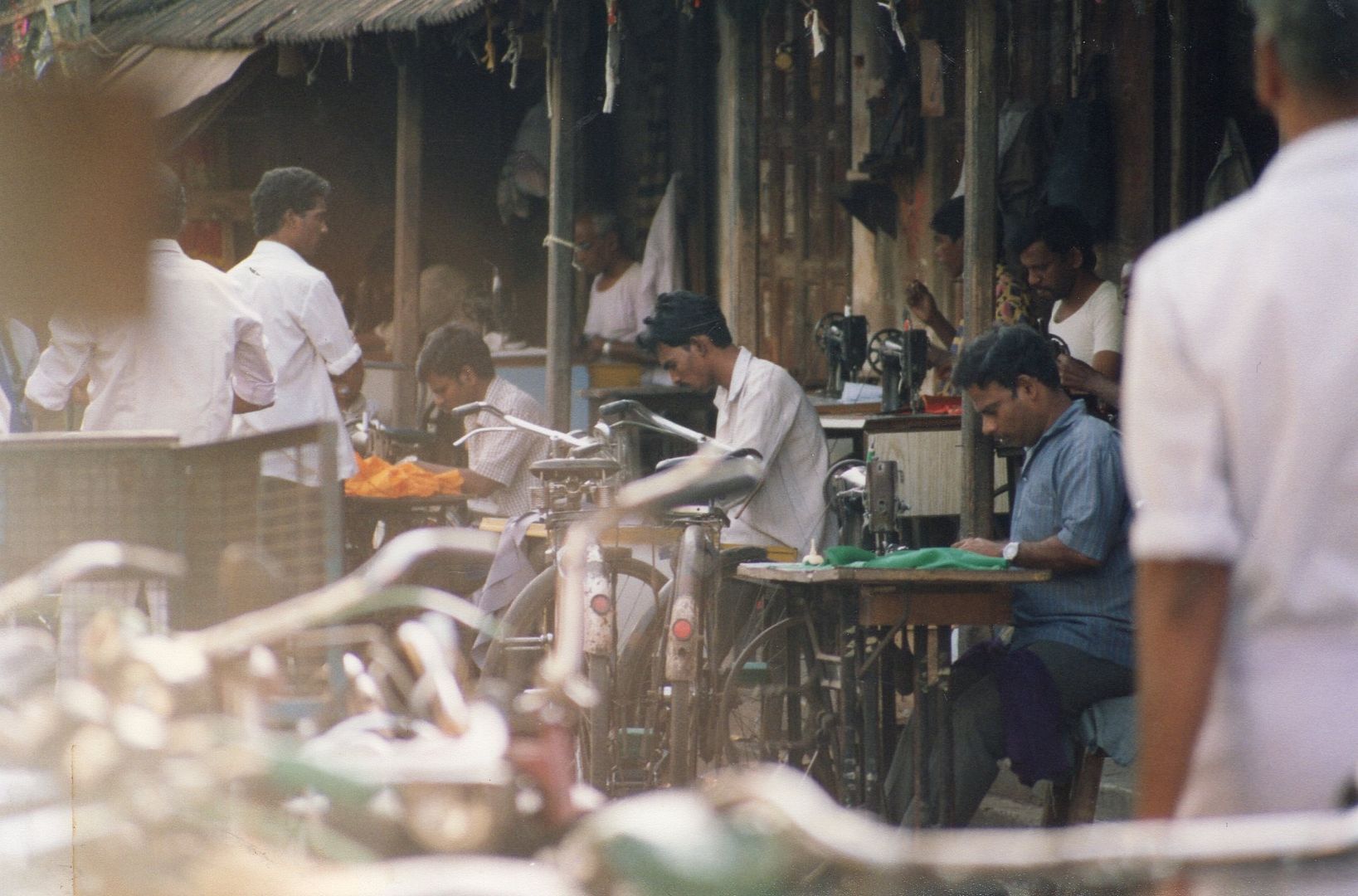 I took a bus like this to Pondicherry.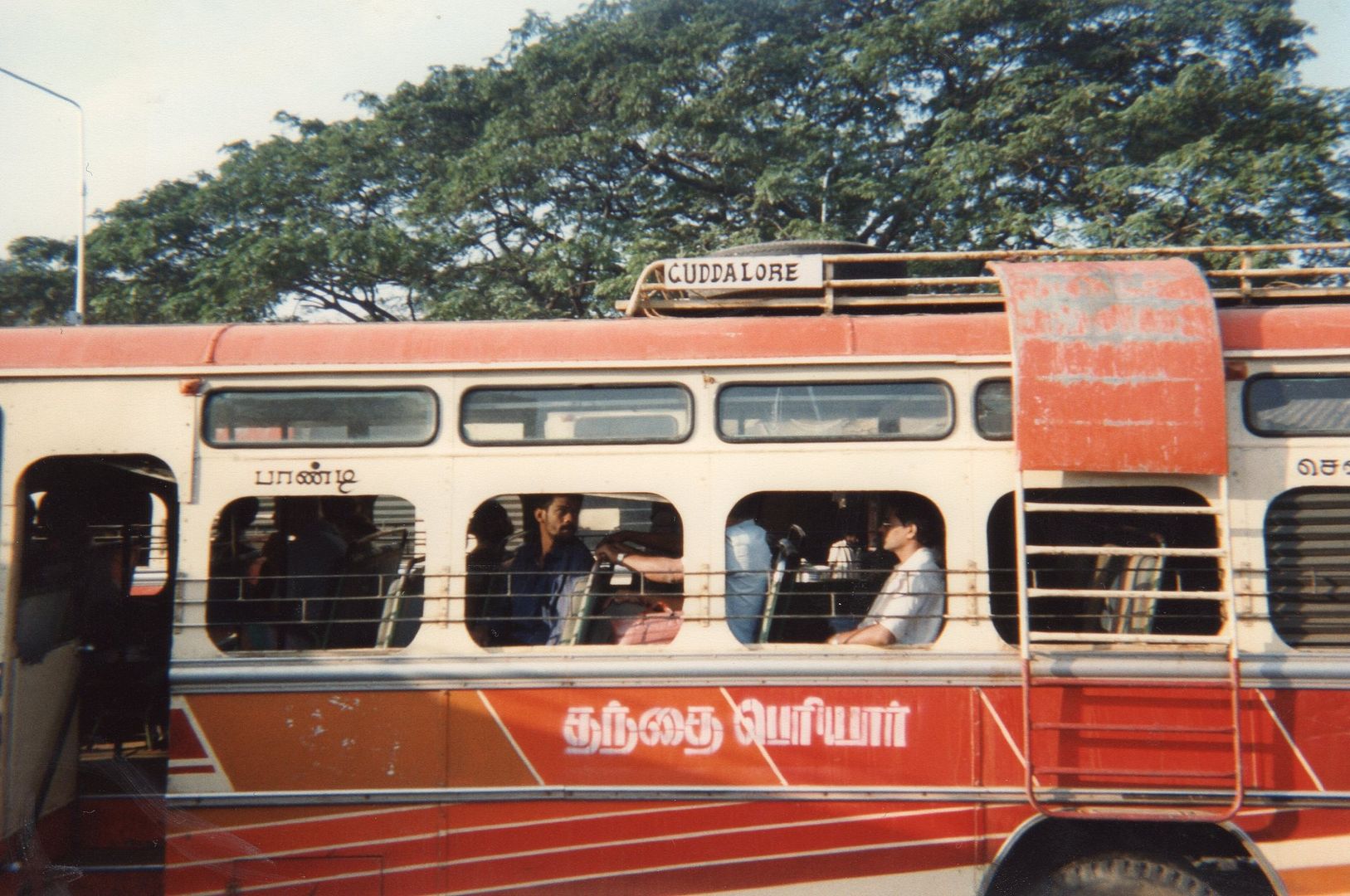 Here is a view from the bus. This scenery was identical the entire way, but just watching the people fascinated me.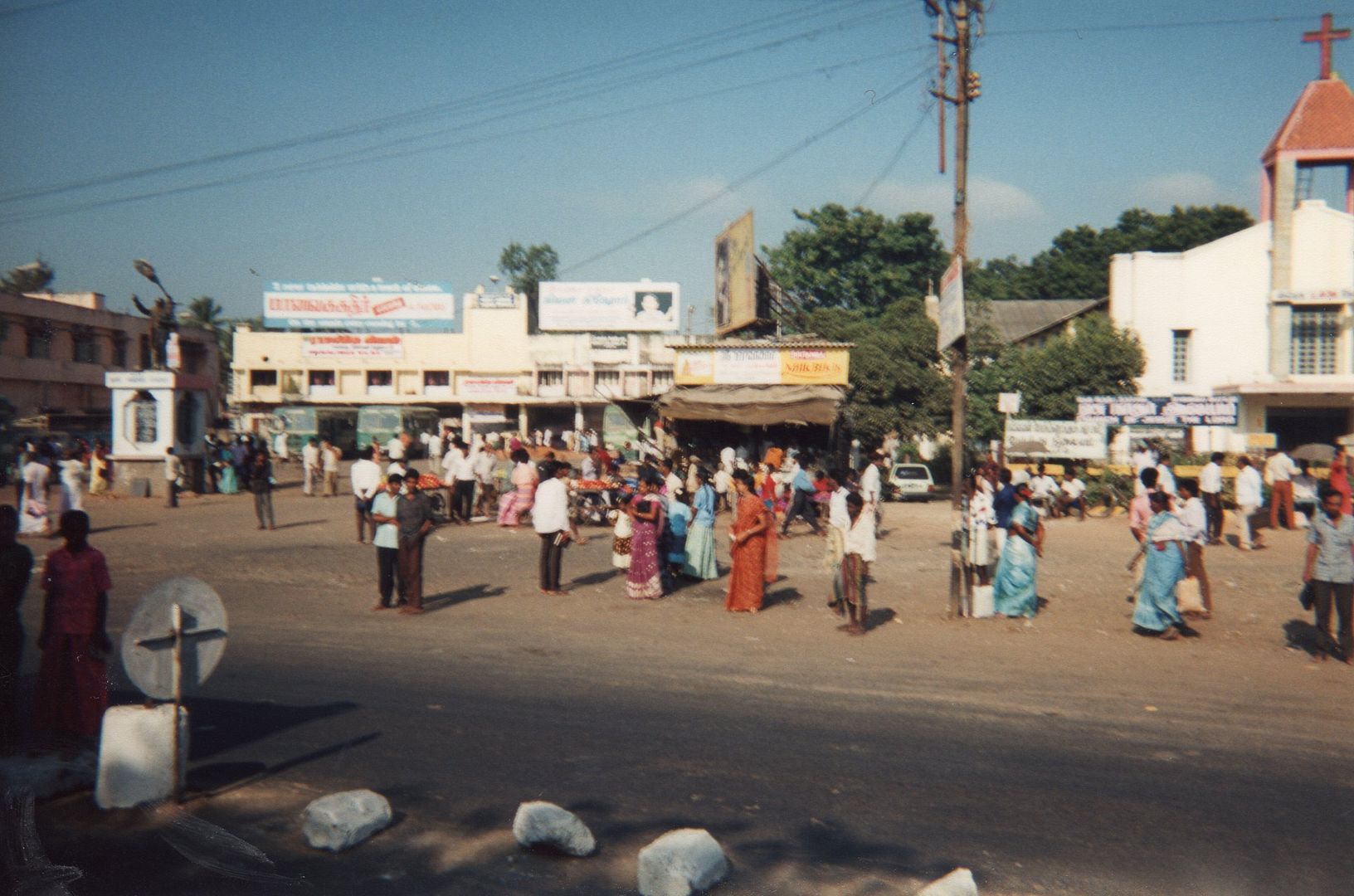 I hope we won't all have to wait five years for me to find some more pictures.