Post by Deleted on Sept 12, 2014 11:12:45 GMT
Lourdes is not a very big city, with a population of less than 15,000. It is nevertheless the 3rd most important pilgrimage destination in the Catholic world after the Vatican and the Basílica de Nuestra Señora de Guadalupe in Mexico. It also boasts the second highest hotel capacity in France after Paris and ahead of Nice. However, a great number of them are closed from November to Easter. August 15th is the busiest day of the year. I did not expect it to be very busy when I dropped in on Monday afternoon after six and half hours on the train from Paris. There is no TGV line in the area and no immediate plans to build one, so the train speed is quite sedate for France.
The train station is the appropriate size for a small city.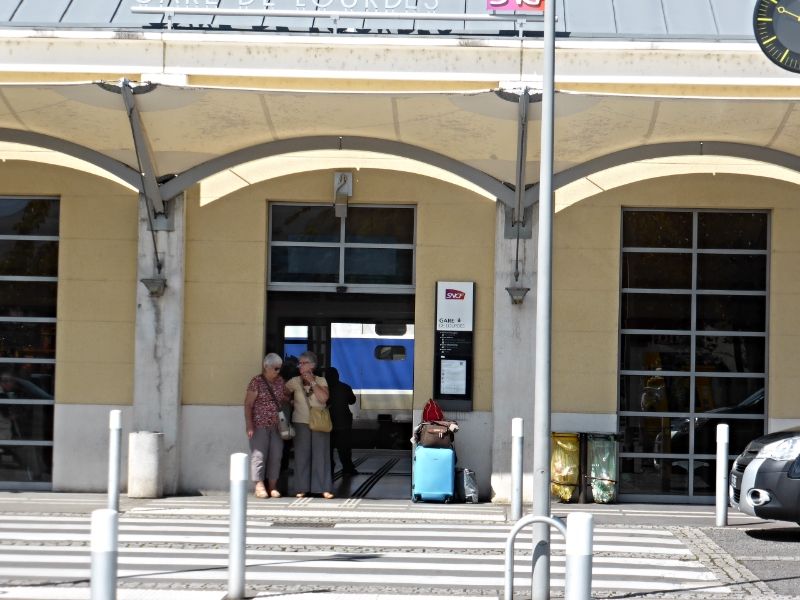 The view is quite pleasant as you walk out of the station: palm trees and high mountains.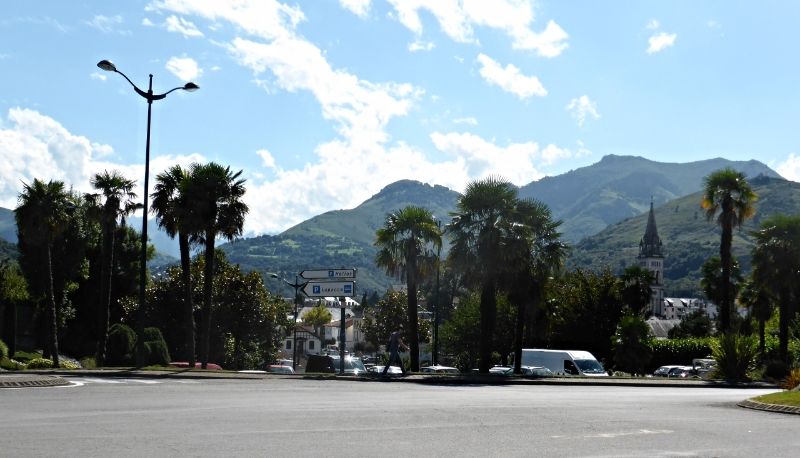 The car rental office was not open, even though it was supposed to open at 3pm. That is actually quite common in some of these small places -- one person handles both the airport office and the city office, and the hours are scheduled in terms of arrivals. My train from Paris arrived at 14:55, which is probably how they decided on the afternoon hours of the rail station office. Well, the person couldn't be far, so I would just get rid of my bags and come back a bit later.
I knew that my hotel for my brief visit was just a few steps from the station. No, not this one even though lots of people consider me to be a lost cause.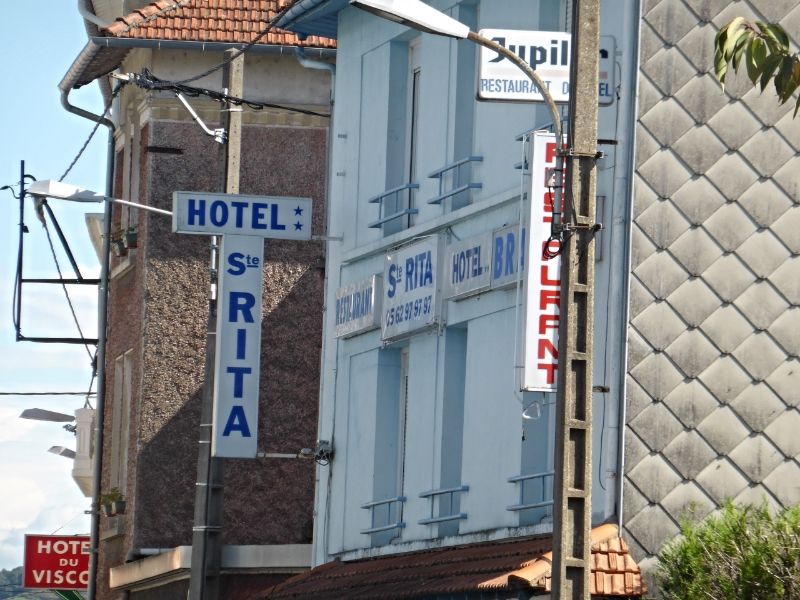 Ah, there it is a little bit down the street, the Lutetia.
For 35€ a night, I thought it looked quite nice. The room was nice too, with flat screen TV, free wifi and all sorts of stuff. Language was the only complication because it was run by an Italian family that barely spoke a word of French.
I checked in and immediately went back to rent my car -- the office was open -- and I just left the car in the station parking lot since I didn't need it until the next day. Off to explore the city!
This cinema shows exclusively Catholic movies with subtitles in different languages at different hours.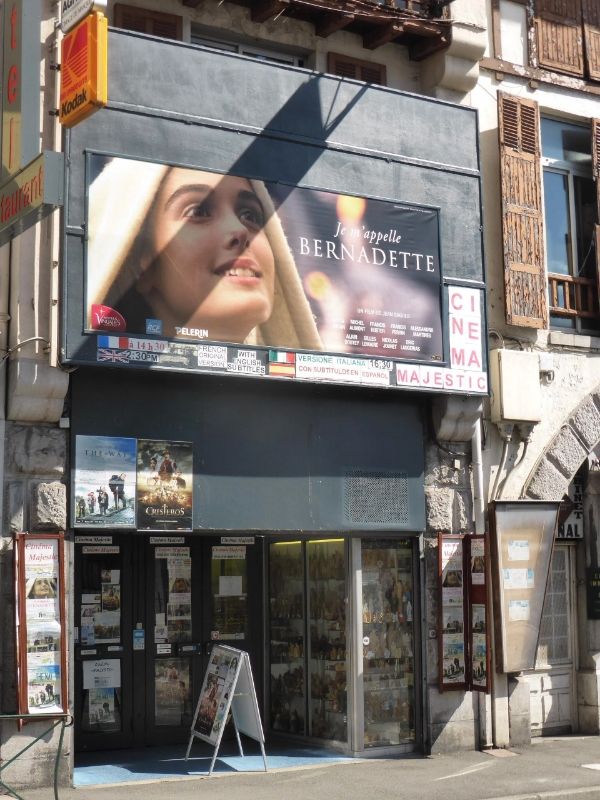 This is the main street that leads to the pilgrimage areas.