Post by questa on Sept 26, 2014 5:13:46 GMT
This is the story of the nuptials for my "adopted" daughter, Wati, and Ali who came from a noble family in Central Lombok.




To start with, tradition in Lombok demands that the girl must be kidnapped from her family and hidden for 3 days with a female relative or friend. Her family searches for her and if found, the girl must return home and the man is shamed.

So one Saturday evening Wati and I were at my place when a rumble of motorbikes stopped at my gate. Ali came in and told Wati to grab some clothes, and come with them. I protested as she had very little clothes and we had to buy some, but if they came back on Tuesday she would go with him. (Wati had told me earlier that she wanted to marry Ali)

Next two days we went shopping for her trousseau and tried to act normally, so the rest of the extended family wouldn't suspect anything.

Tuesday night Wati's brother, Wir, dropped in to visit me…sat chatting while Wati and I were on tenterhooks…what would happen if Ali came while Wir was there? We heard the motorbikes came and he jumped up and said, "Id better hide, hadn't I". He gave his sister a hug and said goodbye then hid.
After 3 days with Ali's aunt, Wati, her father Anwar, and some village elders and I went by mini bus to Ali's family home for the akad nikah ceremony.

Ali and Wati sat on a beautiful carpet in the circle of his male relatives and elders. Ali took Anwar's hand and promised to look after Wati and care for her and any children they might have. Ali's father asked Wati if she would be a good wife to Ali, which she promised. They then shook hands with both families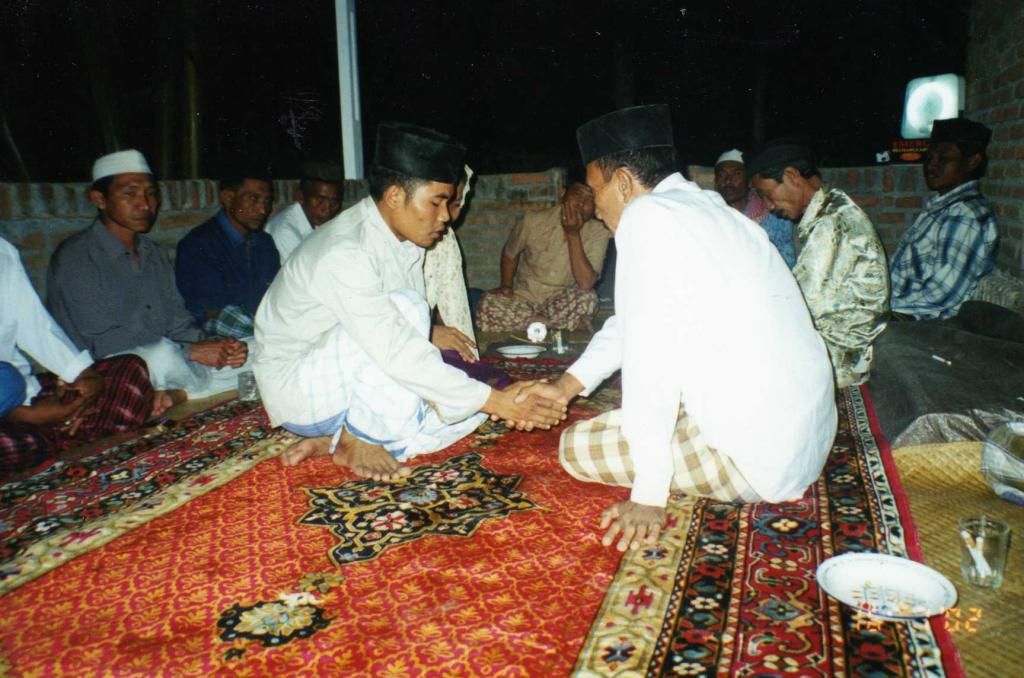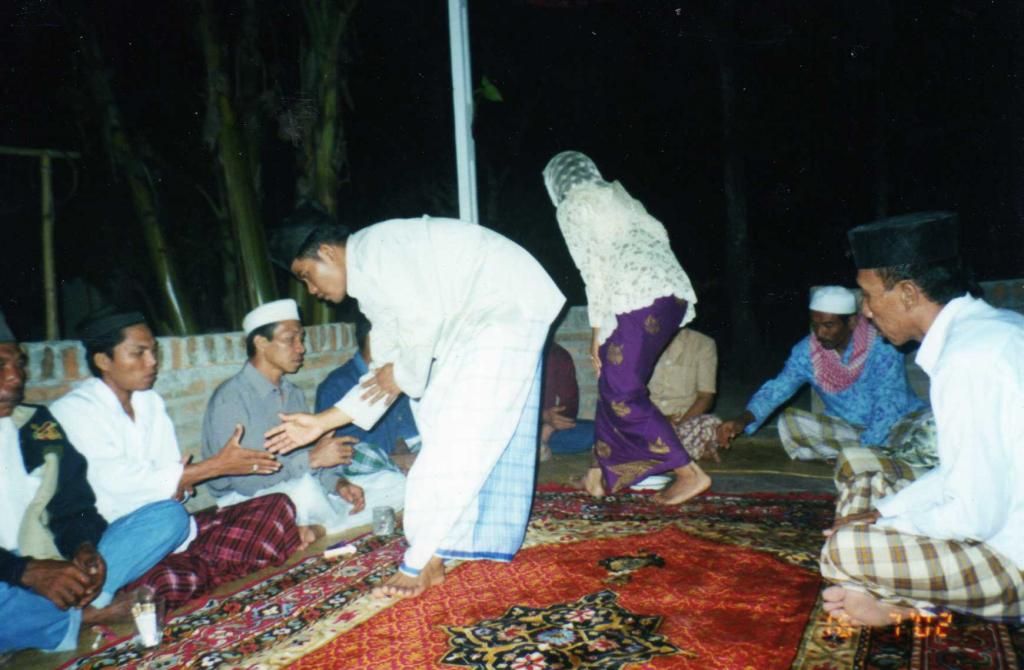 Ali's female relatives came with coffee and little cakes, straining to see the new woman in the family.
I was glad I had lent Wati my best formal sarong.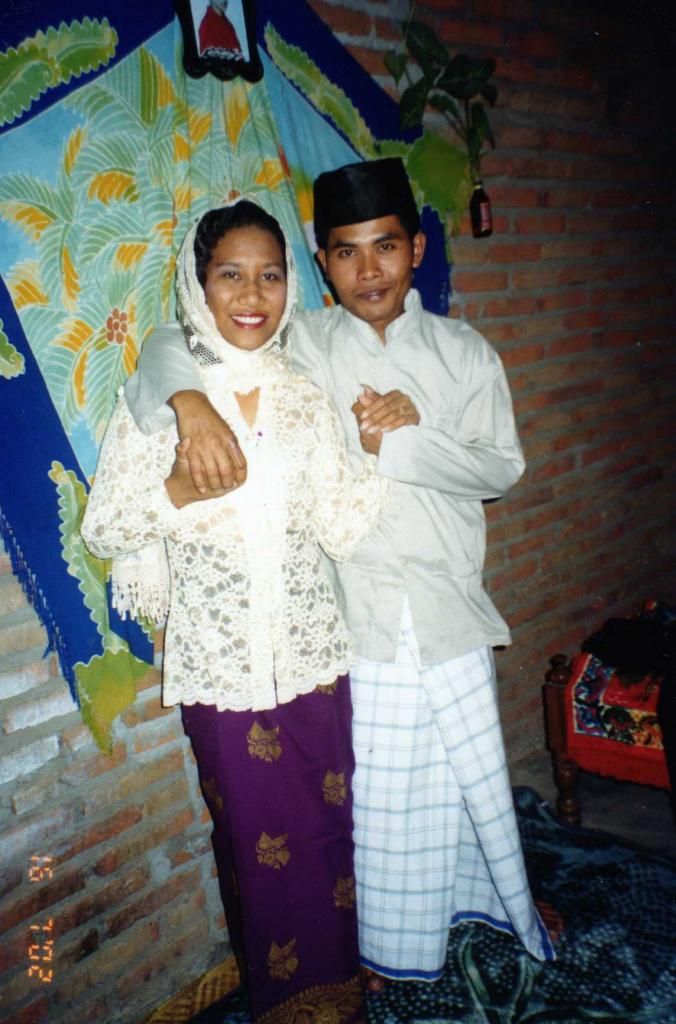 We all went back to our village and the men held a meeting to plan the formalities for the main celebration in 2 weeks time. This would be different from the usual village weddings because Ali's social class had different customs. (He had a title before his name which equated with "The Honourable" in British use).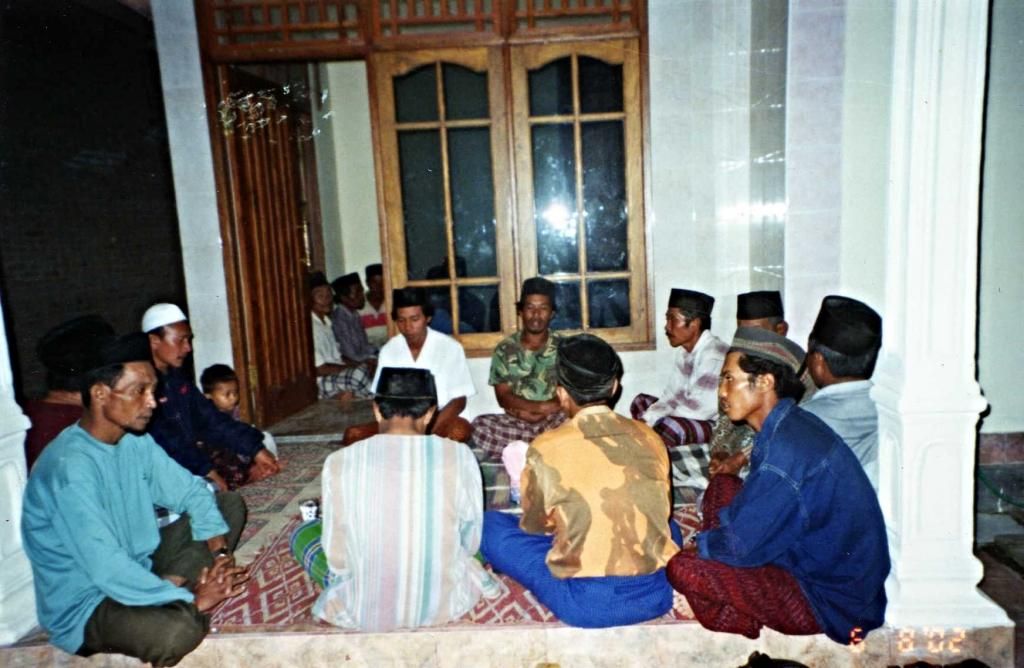 to be continued...