Geneva
Nov 27, 2014 22:34:46 GMT
Post by Deleted on Nov 27, 2014 22:34:46 GMT
I prefer not to give a "clever" title to this thread because my morning in Geneva on Saturday was not really representative of my many visits there, and I hope to add better photographs in the future -- some from the past and some from future visits. And of course anybody else with pictures of Geneva is welcome to add them.
I had an extremely grim drive to Geneva from Annecy because the road climbed over a ridge somewhere, and I went from sunny Haute Savoie to dismal fog that never lifted the entire time I was there. This made me drive very slowly since I was not used to it, and it irritated all of the cars behind me when they could not pass, because they seemed to think that the driving conditions were normal and that we should all be going at top speed. To my relief, it was just misty instead of foggy in Geneva itself, but it was all quite grey and not very nice.
It was not too hard to park at that time of day, although it took me a little bit of time to figure out how to use the parking meters. My coins kept being rejected, but then I found out that you had to punch in the numbers of your license plate before inserting the coins rather than after. Like most of the automatic machines in Switzerland, both Swiss francs and euros were accepted. I used Swiss francs because I had plenty left over from my trip to Zürich in February.
The first photos that I took were of the Geneva Cornavin train station. I had absolutely no reason to go there except for the fact that I was about to pee my pants and it was only about 4 blocks from where I had parked the car. Feeling much relieved, I took out my camera to document the building which shows all sorts of different eras of development.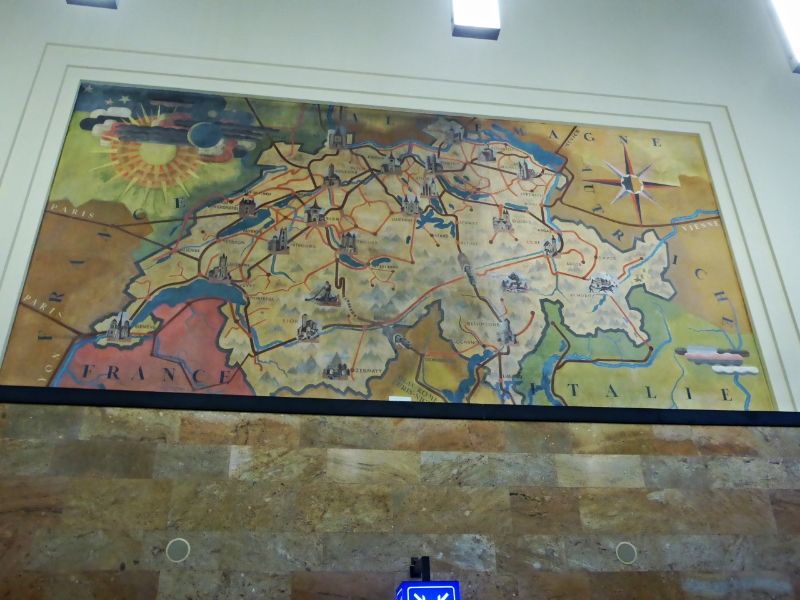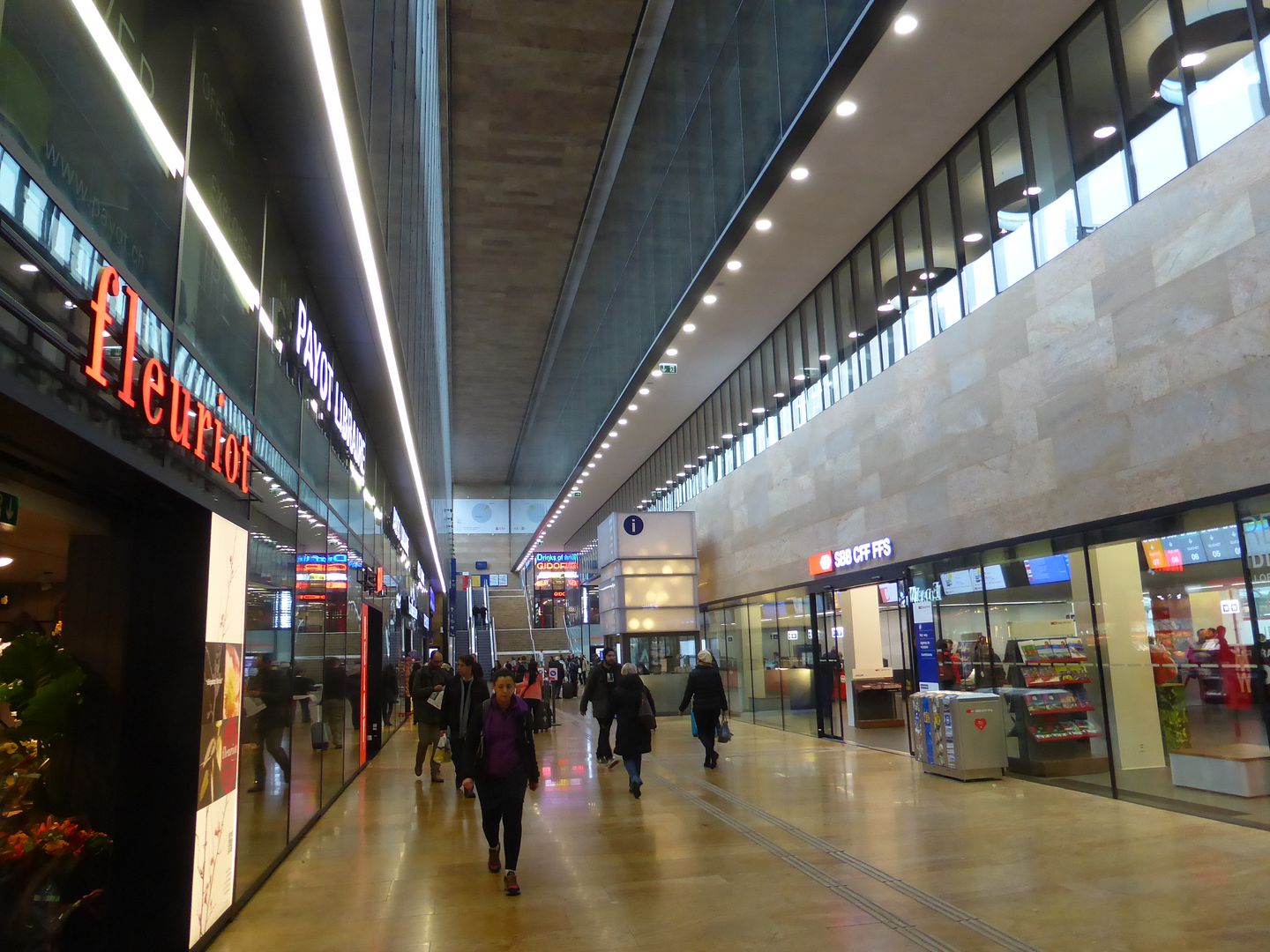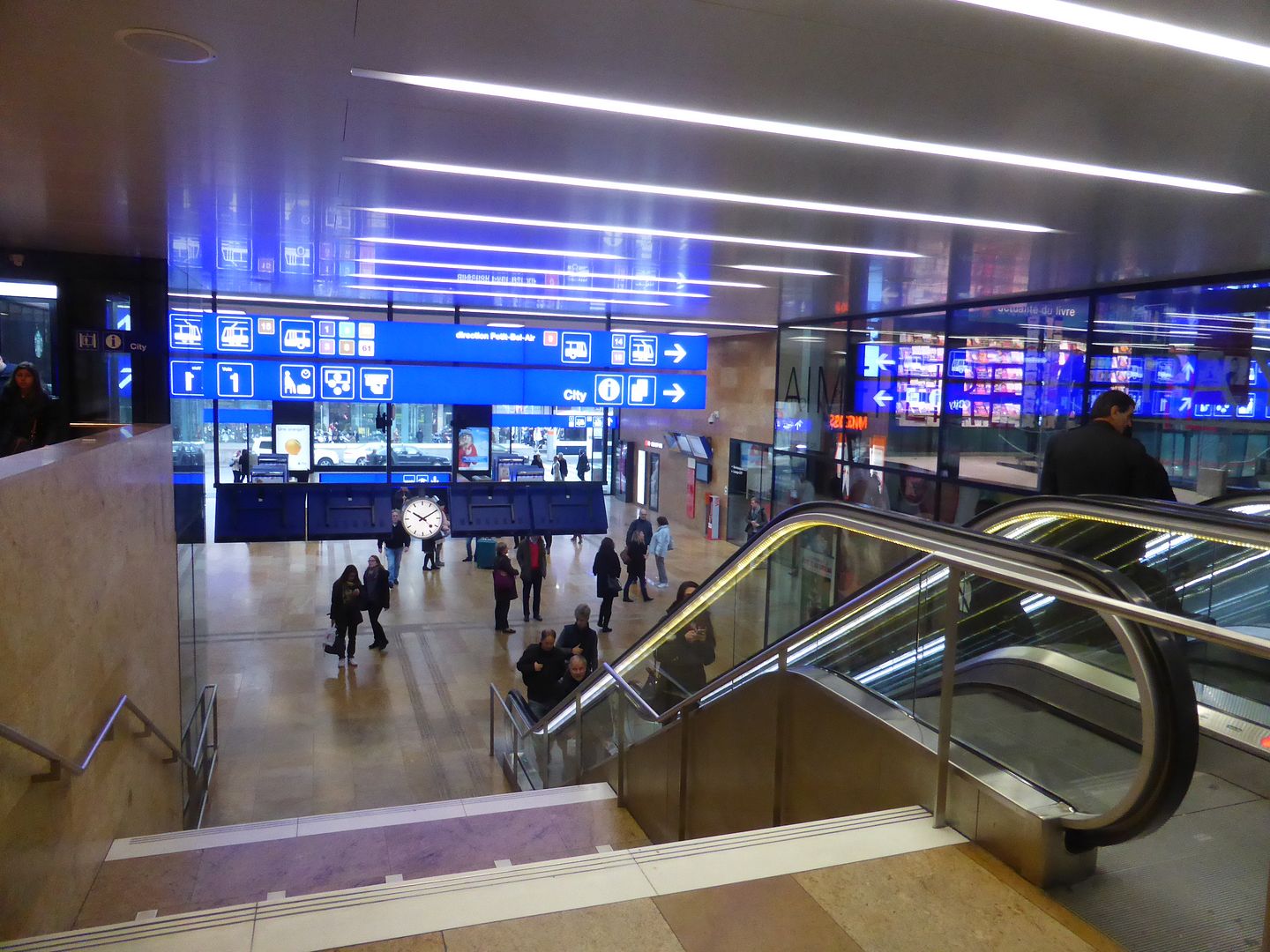 One of the greatest mysteries of Geneva to me is why it looks like it was rebuilt after the war. There have basically been no wars there in the last 150 years at least and yet frankly Geneva is one of the cities of this part of Europe with the ugliest 20th century architecture imaginable. The Cornavin station is not totally awful since it dates from 1931. Okay, the previous station from 1858 burned to the ground in 1909 so a new station had to be built, but they certainly took a long time for not a fabulous result.
And here is the street in front of the station with totally boring buildings.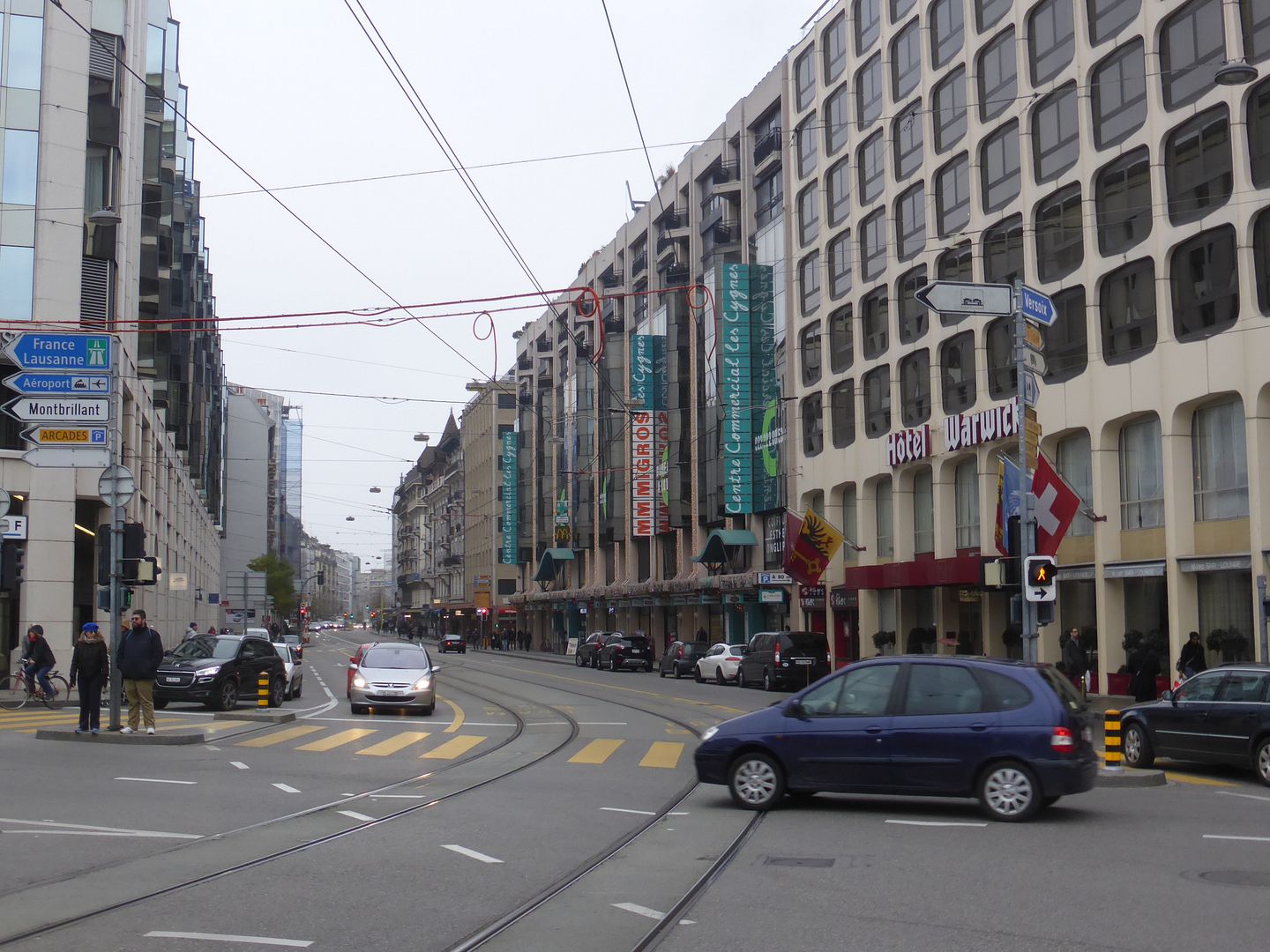 I tried to look for some better stuff. There was a pedestrian street below the station with a Christmas market already in operation.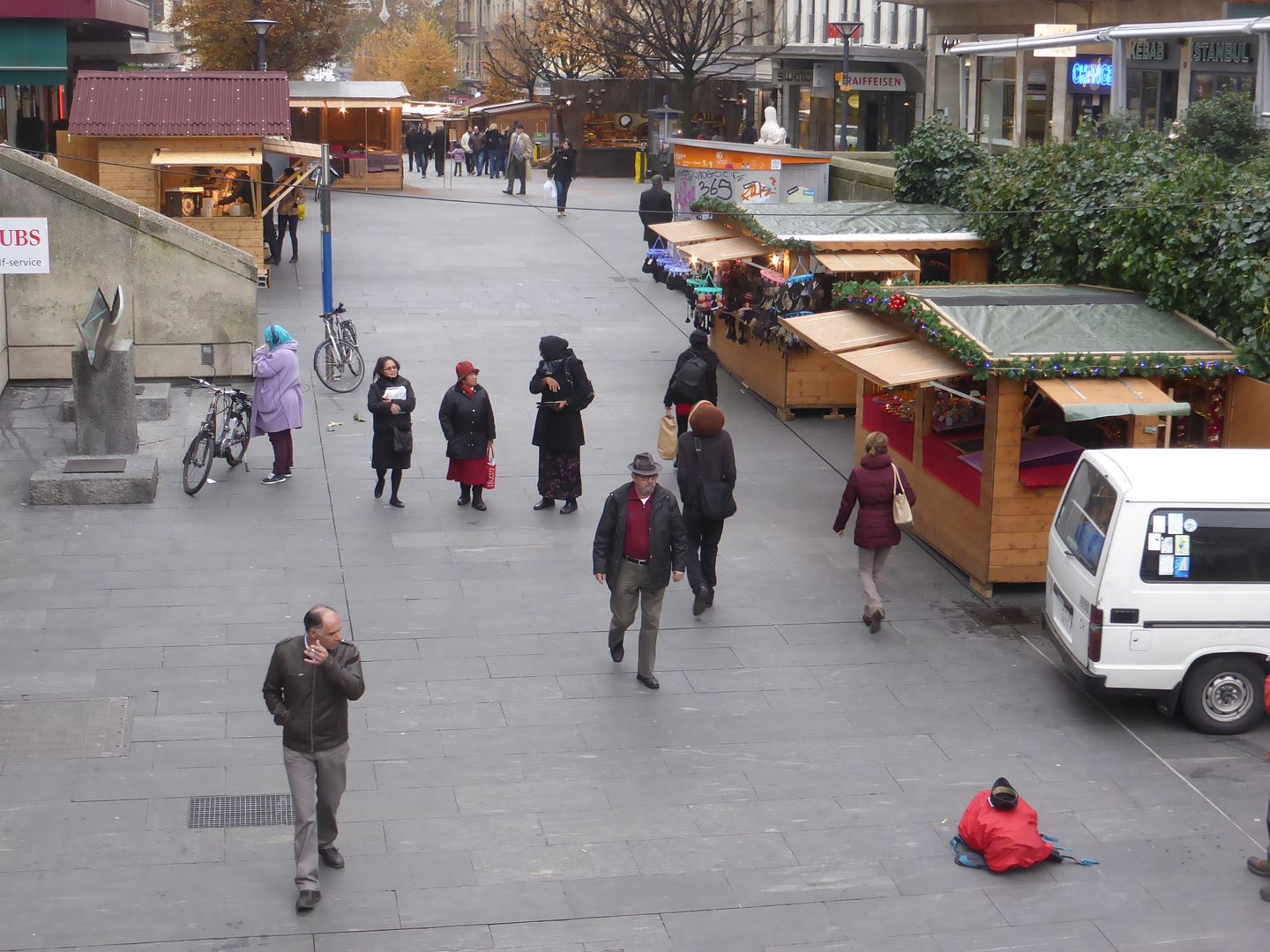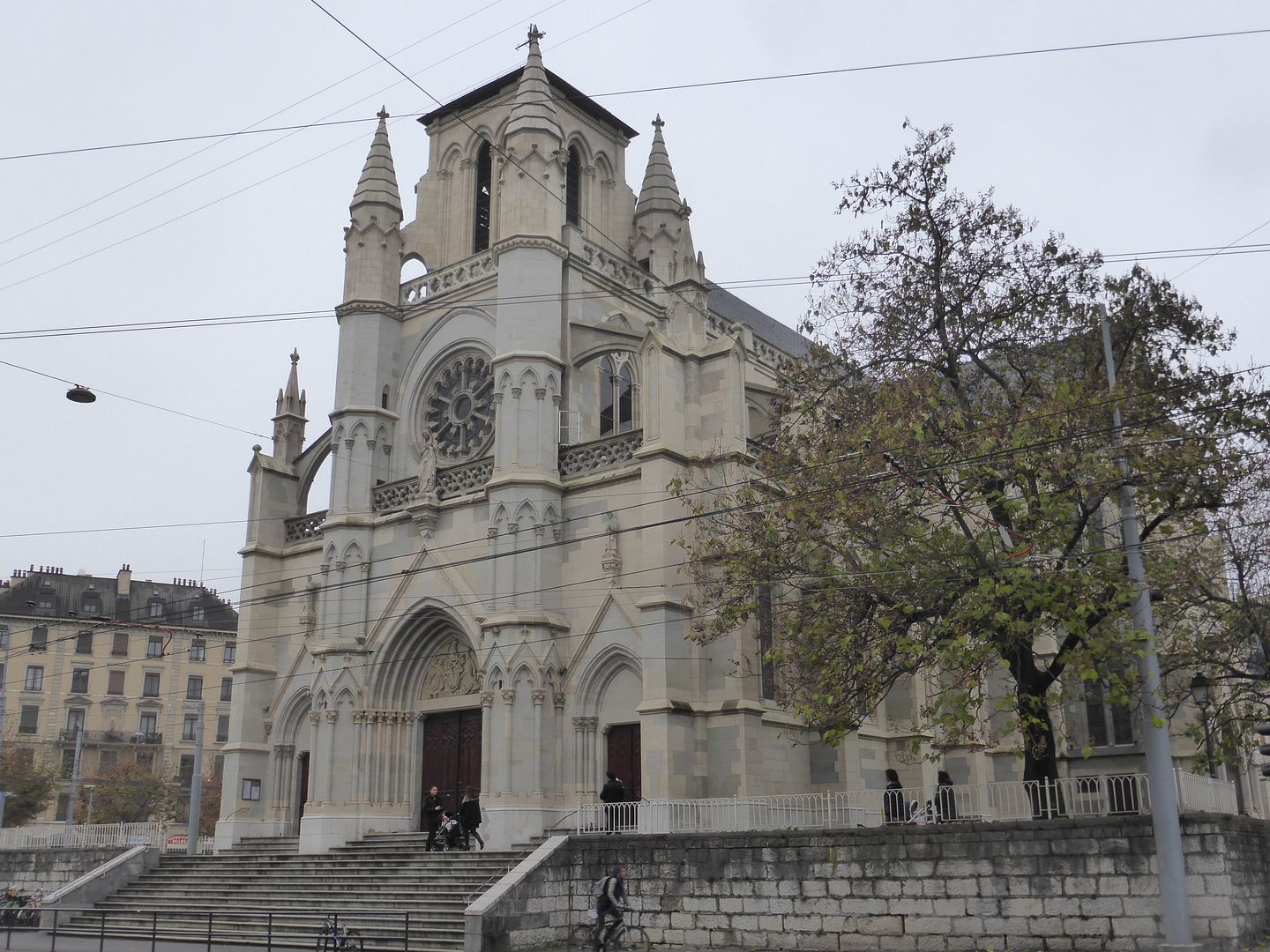 One of the most atrocious things in Geneva -- and in all of the rest of Switzerland -- is the mess of trolley wires everywhere. I completely approve of the trolleys and tramways in all of these cities that were maintained when so many of the cities of the world got rid of them. They are far more ecological than traditional buses, but surely they could have found a solution for the power system! Many systems put the power source below the rails, but in Switzerland everything is still strung overhead.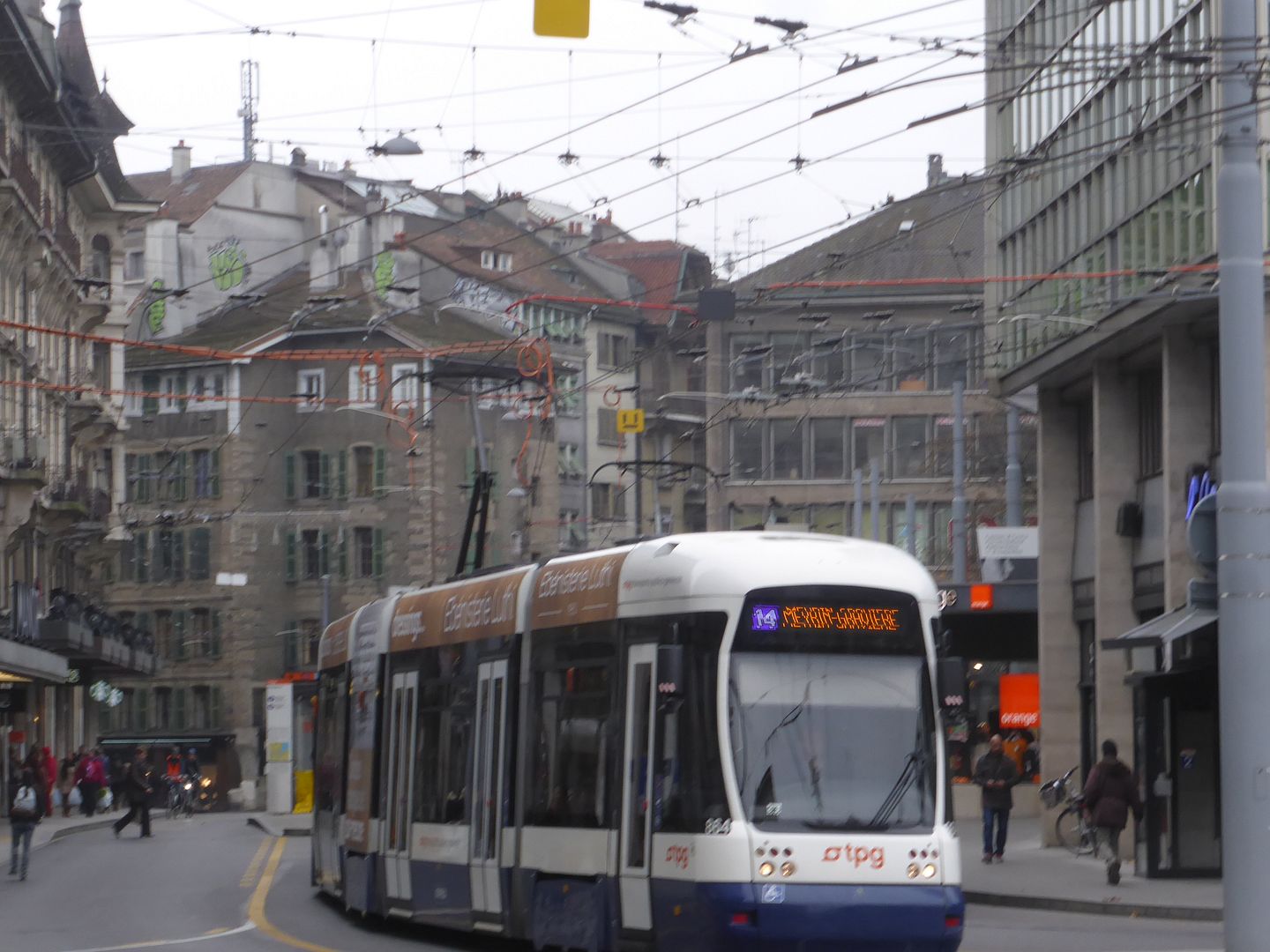 So, since I had to see the lake, I walked down the streets or boring square buildings...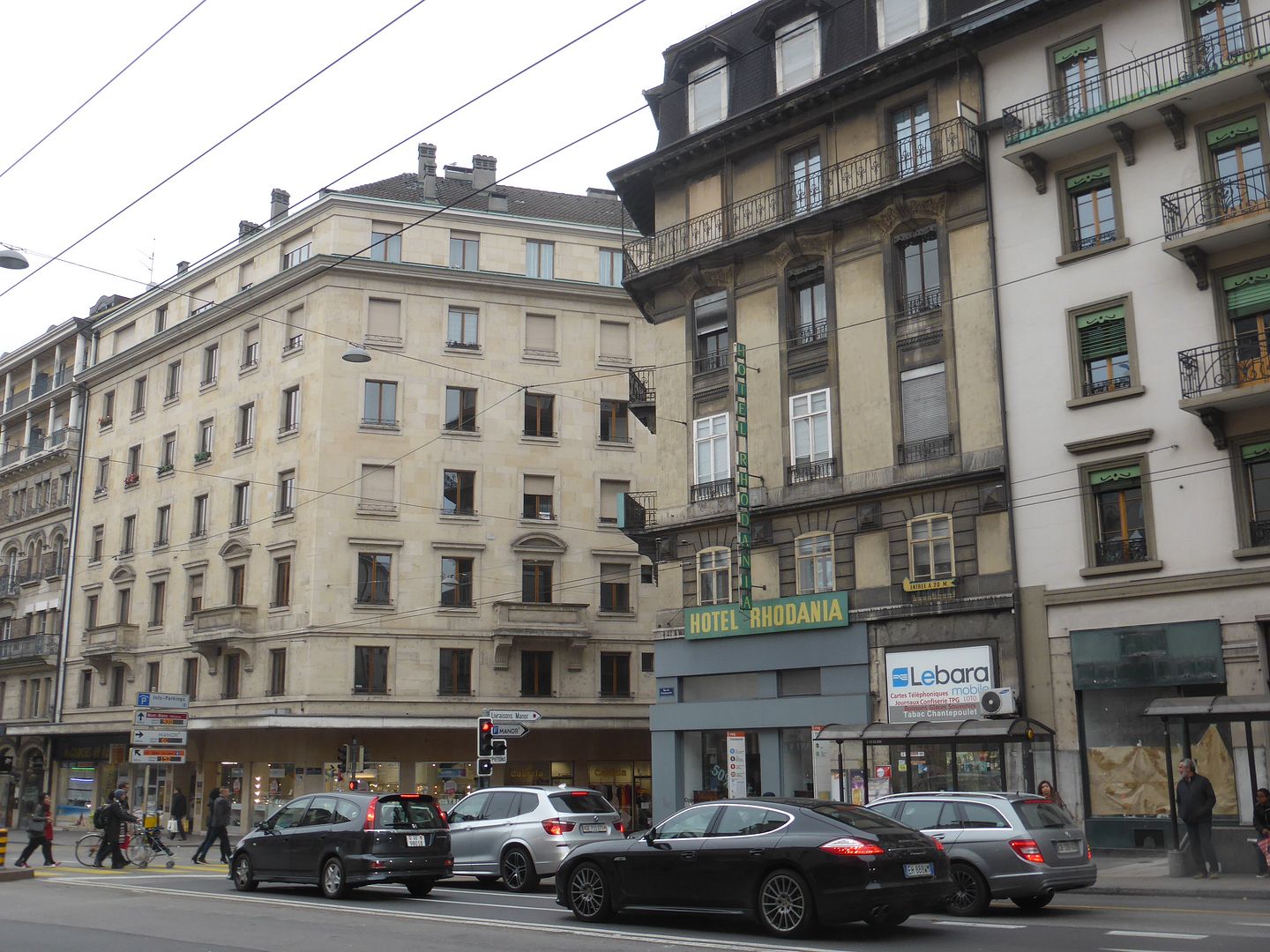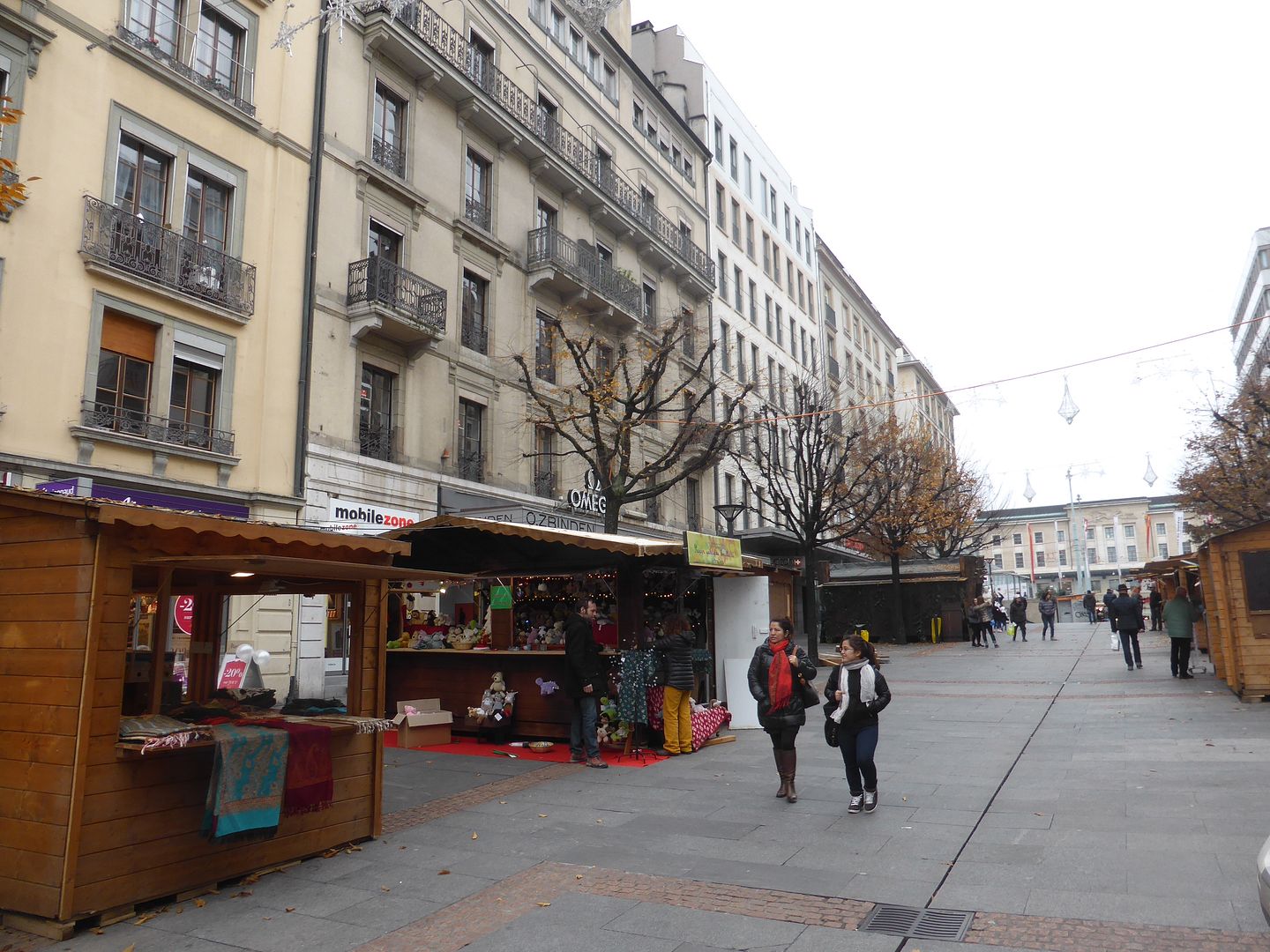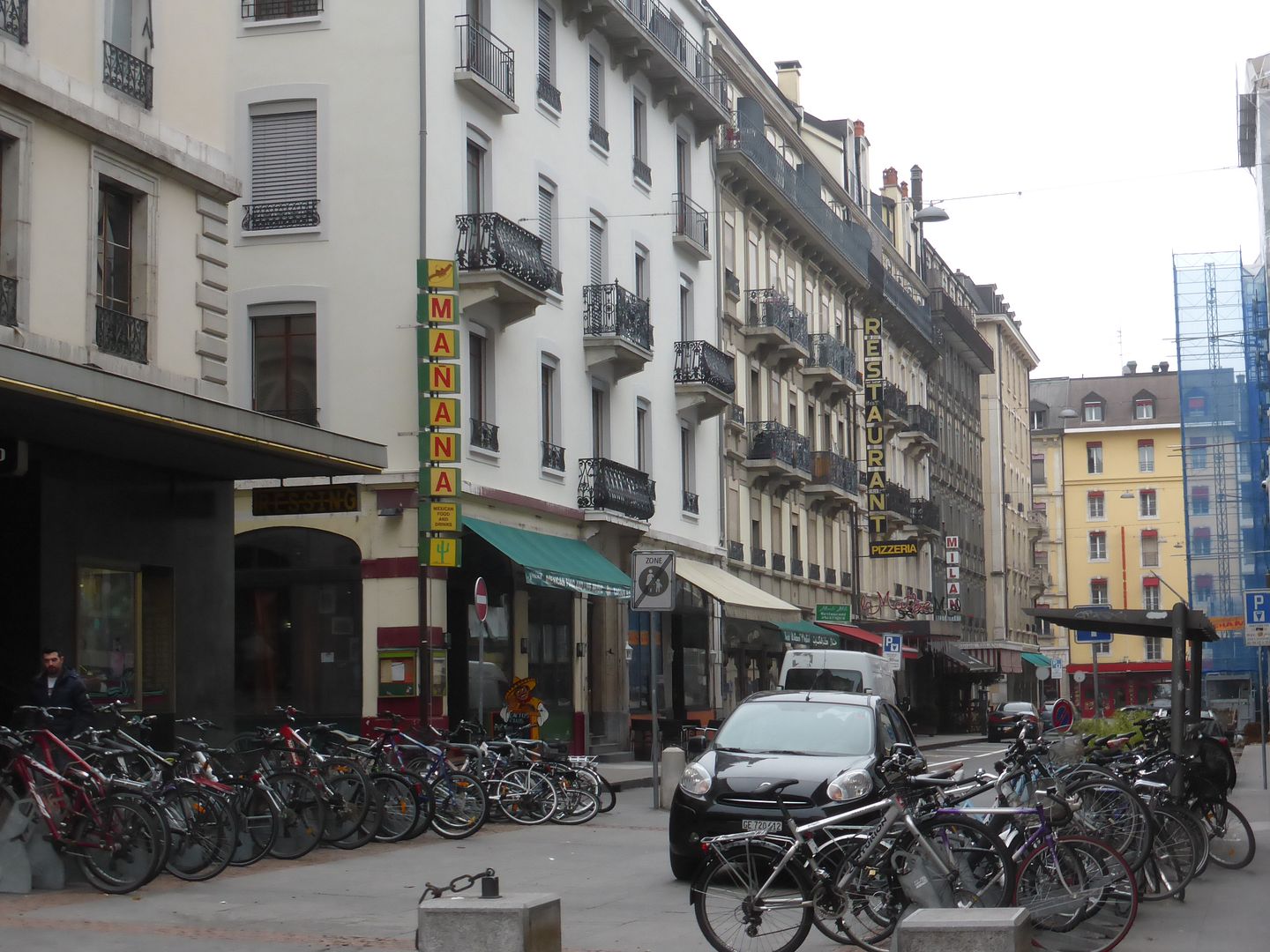 Here is the sort of stuff that you can buy at the Christmas market.