Post by amboseli on Dec 18, 2014 14:59:07 GMT
Late November until mid December my husband and I spent almost 3 weeks in the Middle East: 3 + 2 days in Dubai, 14 days in Oman. I had been dreaming for a long time (ever since I first saw the desert in Egypt) to spend a night in a desert camp under the stars. So we did, but first things first.
We flew Amsterdam-Dubai on Emirates, in their A380 double-decker. Even their cattle class is good. Comfortable seats, good food with choice of the main course, free wine, an on-demand entertainment system with over 2000 channels, as well as free WiFi for a few hundred MB. A good start!
After an uneventful 6 hour flight we landed in Dubai half past midnight but the city was still very much alive. Throughout the next days we learned that Dubai is alive 24/7. If you want a fine dinner at 2 am … no problem! I've never been to Las Vegas, but from what I've read about it Dubai is very much the same. Big, bigger, biggest, … tall, taller, tallest, … glitter & glamour all over the place.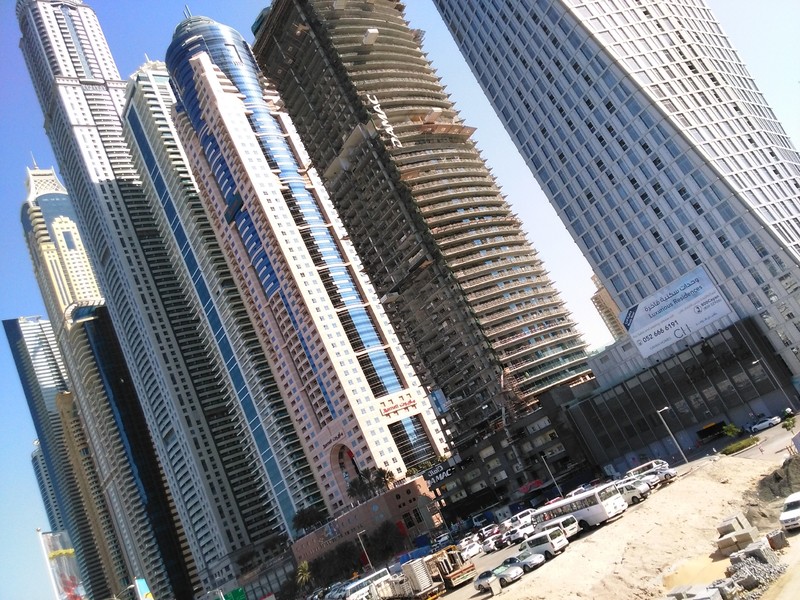 Dubai is as artificial as can be. I suppose everyone has heard about their mega-projects like 'Palm Jumeirah', a man-made off-shore island designed in the shape of a palm tree and 'World Islands' (still unfinished). We didn't visit The Palm but had a nice view on it from our table during lunch at The Observatory, which is on the 52nd floor. Pretty impressive!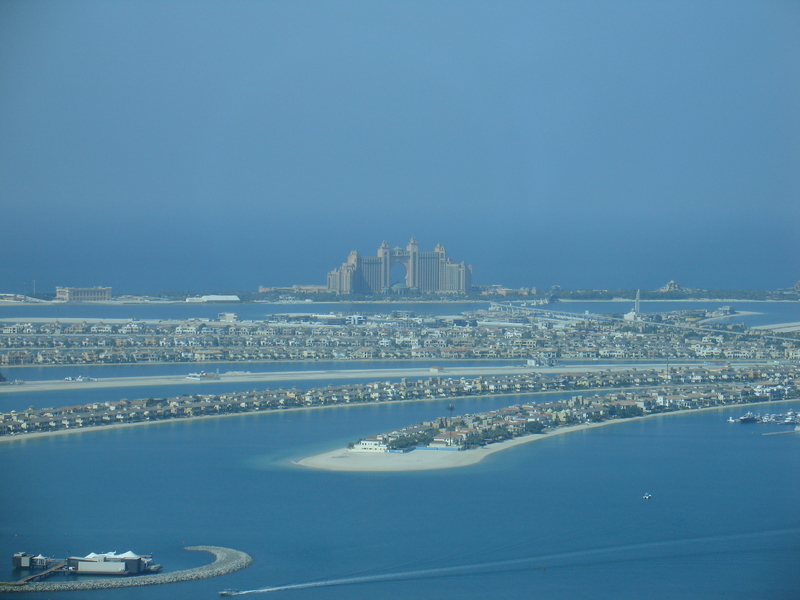 Only a small part of Dubai is still more or less authentic with souks and Asian restaurants. It is here that the workmen live when they are not working. Dubai is a melting pot of nationalities. Emiratis don't work, at least not in a 'service' position. Hotel and restaurant staff, shop assistants, construction workers … all have a foreign nationality. Lots of Pakistani, Indian, Sri Lankan, …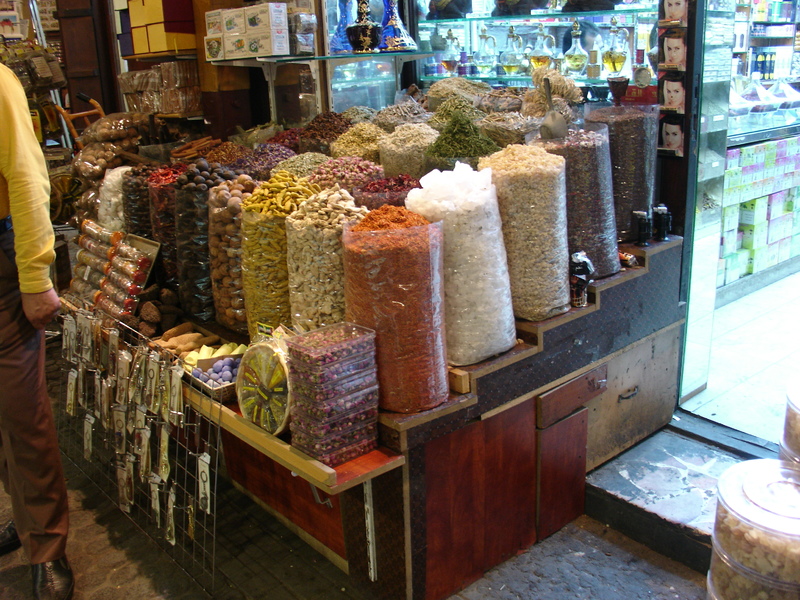 Of course we had to visit Burj Khalifa, with its 828 metres the tallest building in de world. In exactly one minute the elevator whizzed us to the 124th floor from where we had this magnificent 360° view on the city below us.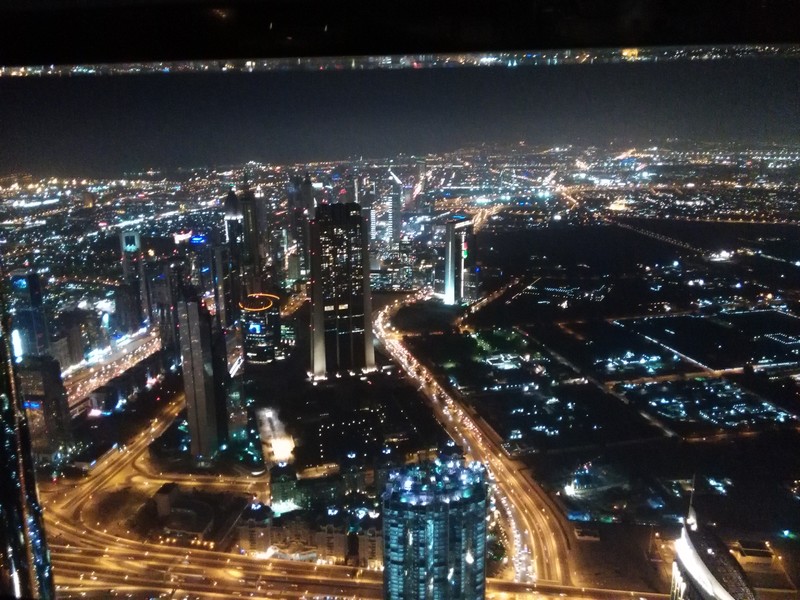 Dubai was hectic, especially traffic. And it was still hot late November, around 35°C during the day, a balmy 25° at night, which made for some great evenings in the restaurants offering an outdoor dining terrace "
for the cooler winter evenings
" on the boardwalk on JBR (Jumeirah Beach Residence).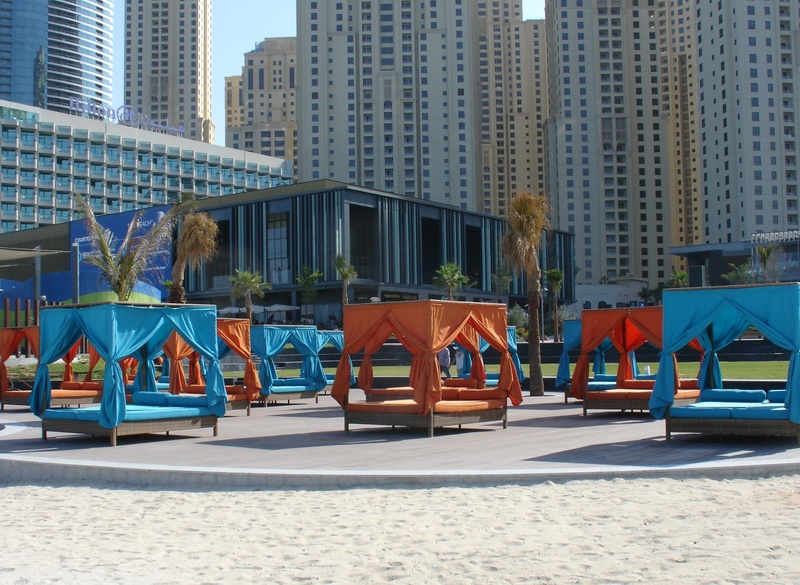 One can't see much in only three days so we'll have to return. We liked the place, the luxury that comes with it, and Dubai is a perfect hub for a long haul trip to southeast Asia or even Australia.
An overview picture: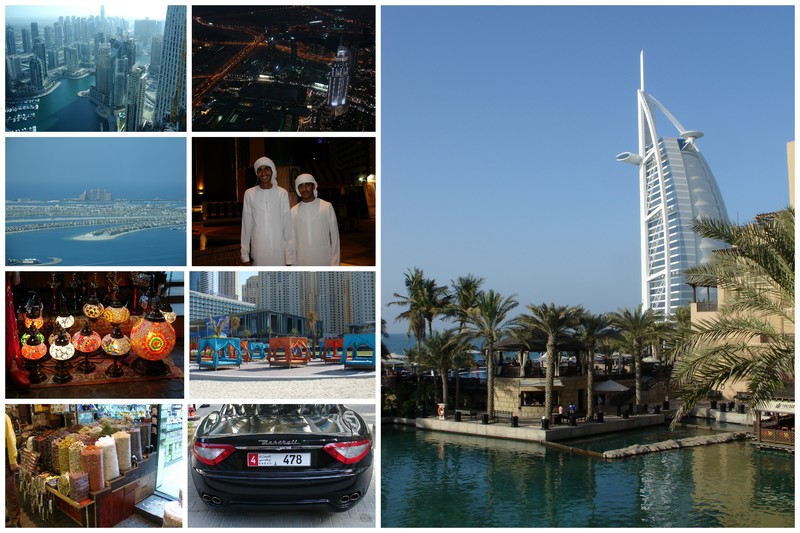 ~ to be continued ~