Post by Deleted on Feb 16, 2015 13:19:04 GMT
Kirchberg is part of Luxembourg City and is one of the areas with the greatest concentration of power on the planet, since it houses the majority of the institutions of the European Union. It is filled with massive anonymous buildings mostly built in the 21st century. "Anonymous" because the places don't need to announce what they are -- if you don't already know where you're going, you shouldn't be there in the first place. Of course, it did come to mind that part of the reason might be for security. While most anti-EU demonstations take place in Brussels and Strasbourg, it might just be because more media attention is easily focused on iconic buildings that scream power. Most of the buildings of Kirchberg do not scream power -- they just sit there quietly and do their job. And yet there is something of a medieval fortress about some of them, including a moat.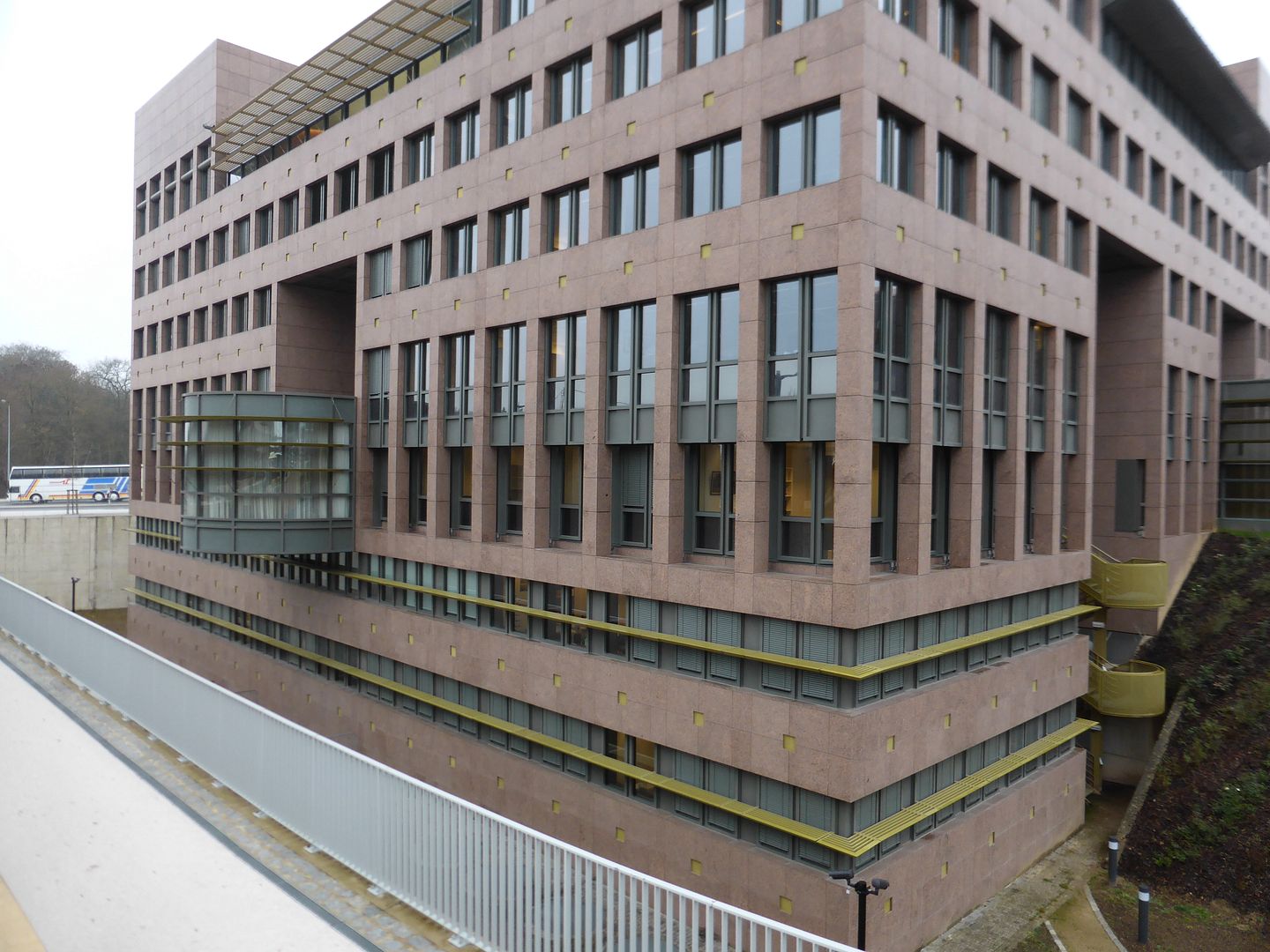 It would be rather difficult to storm such a place.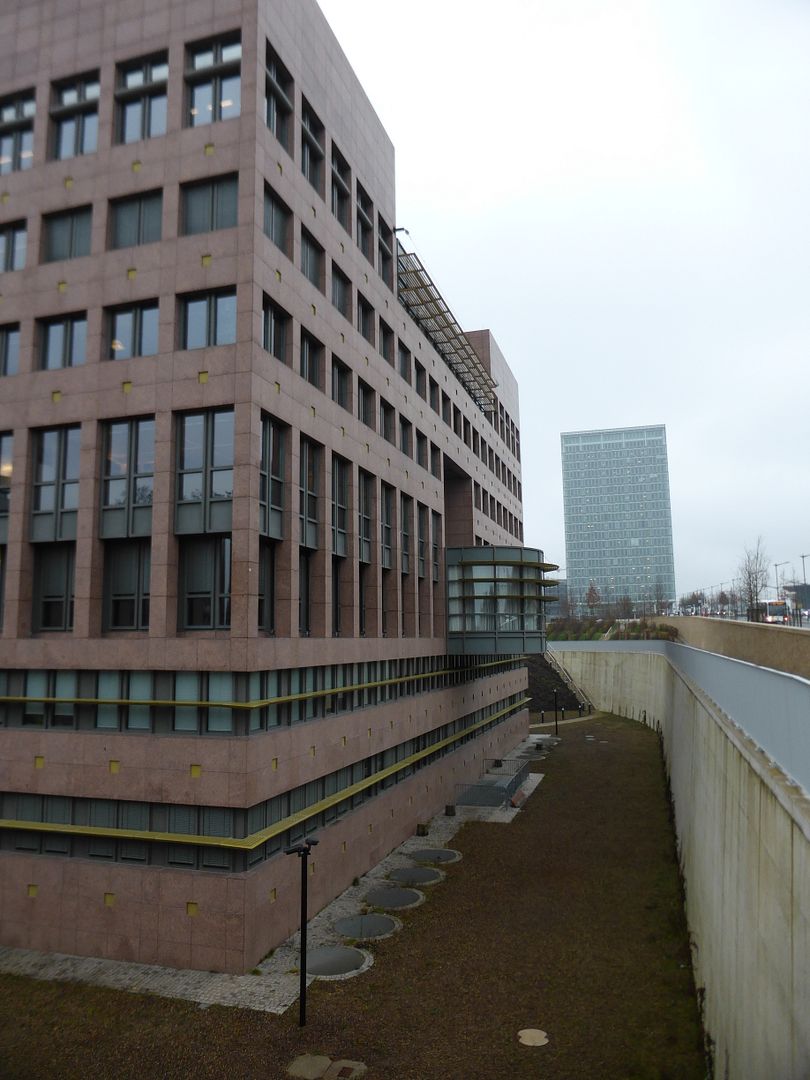 Obviously the entrance side is a bit more accessible, if you are allowed to pass the security gates.
So, what is it?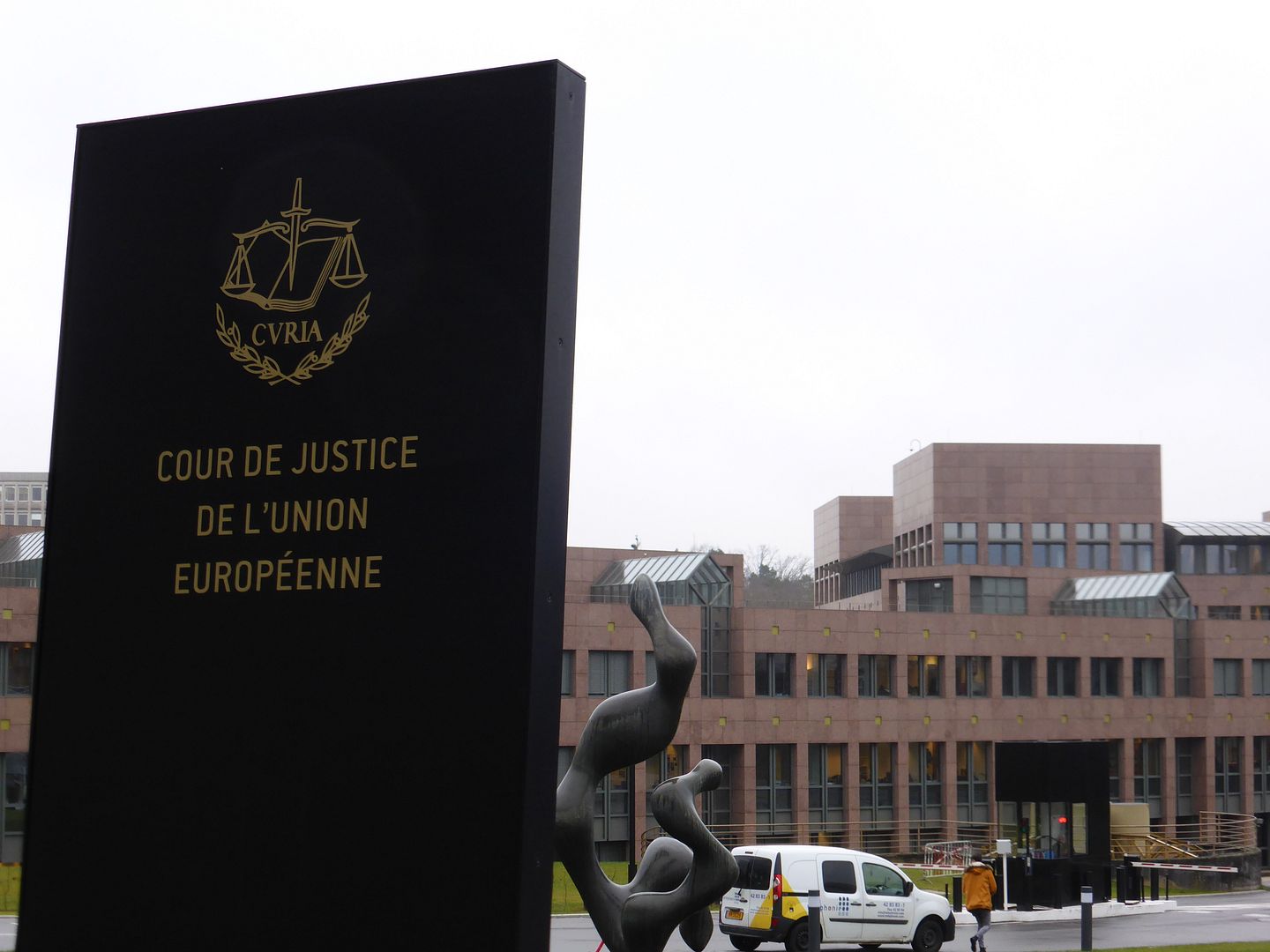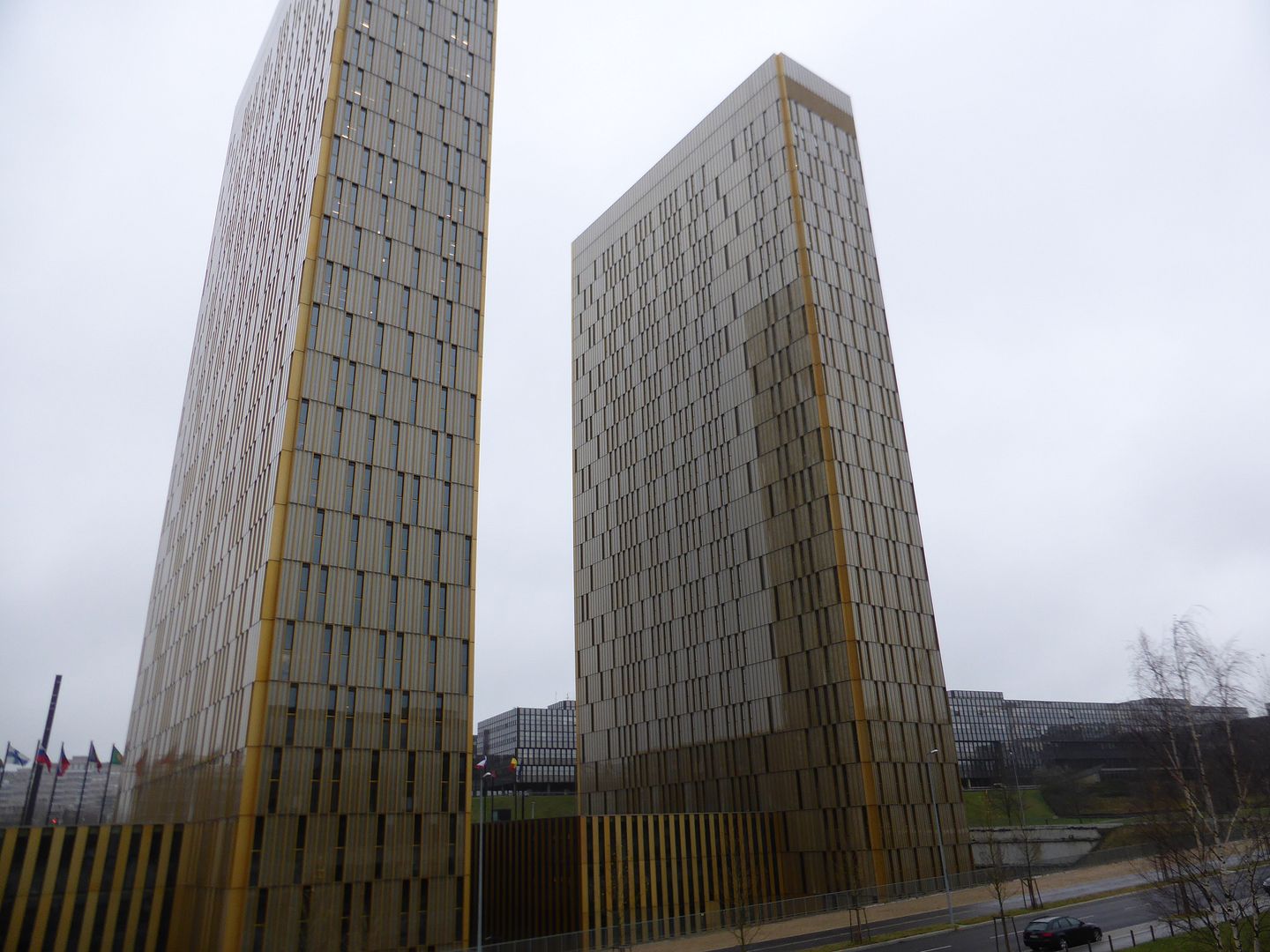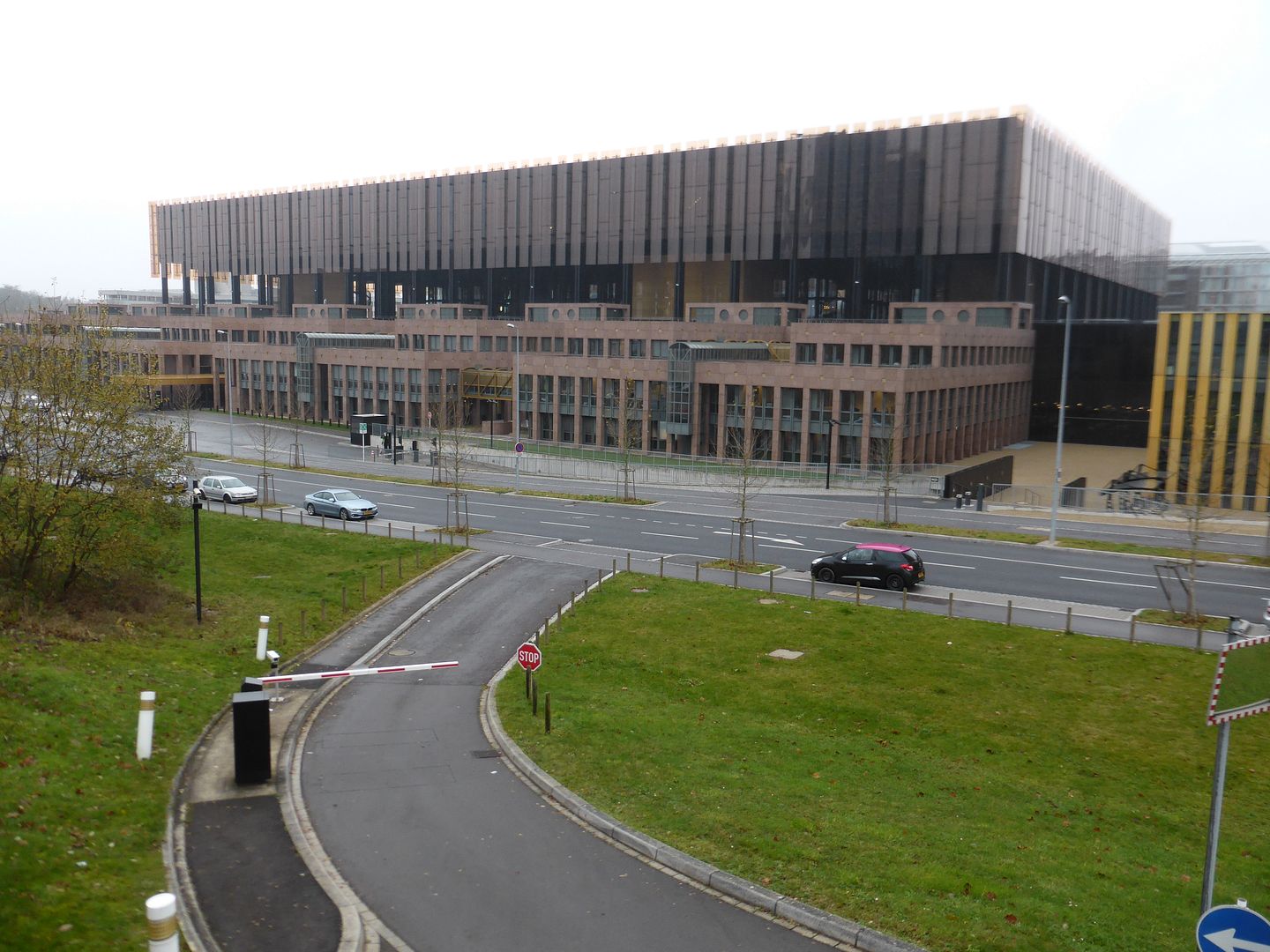 The plateau de Kirchberg really is a plateau, too, almost a mesa in fact. The drop off on all sides is quite radical.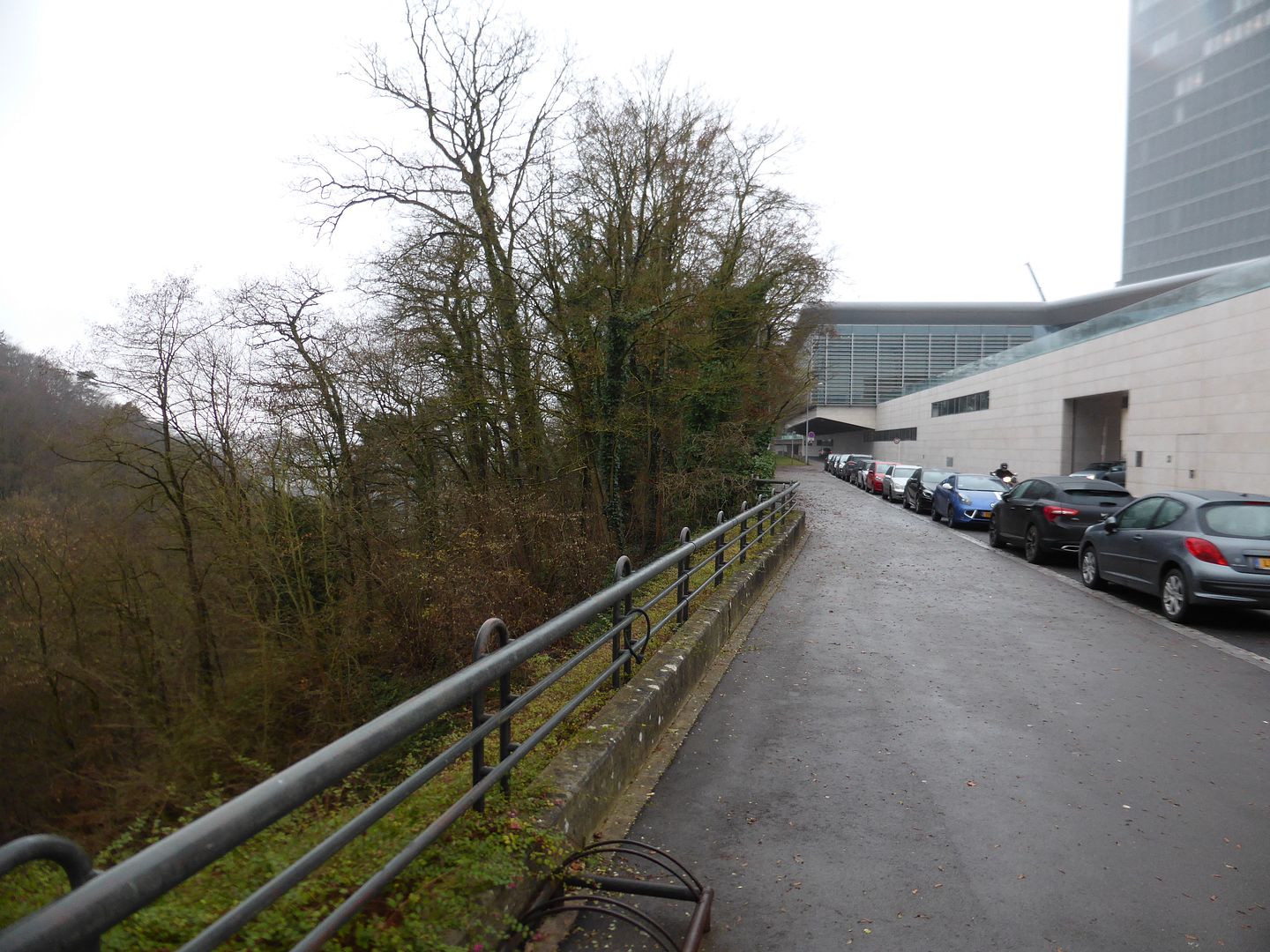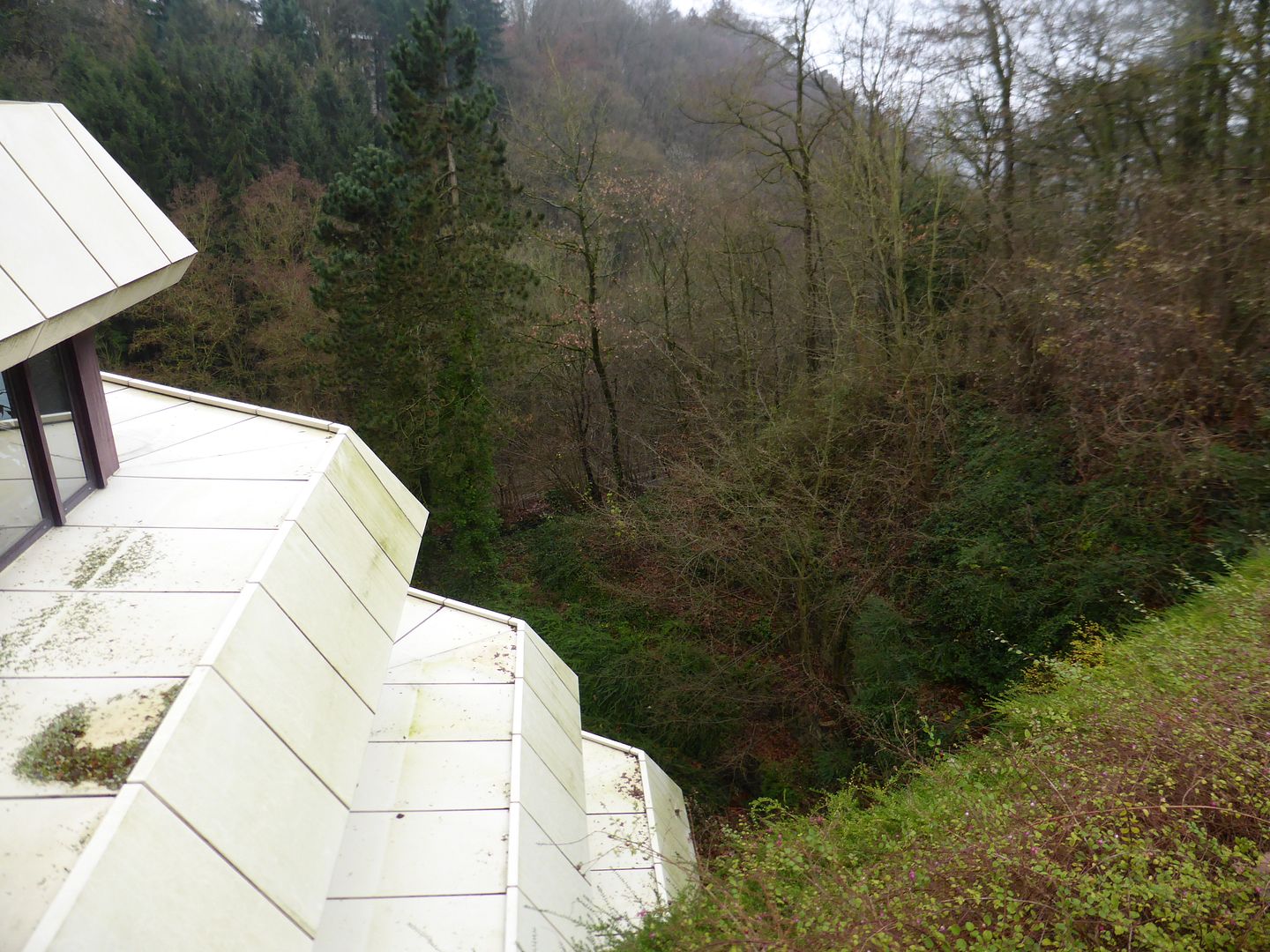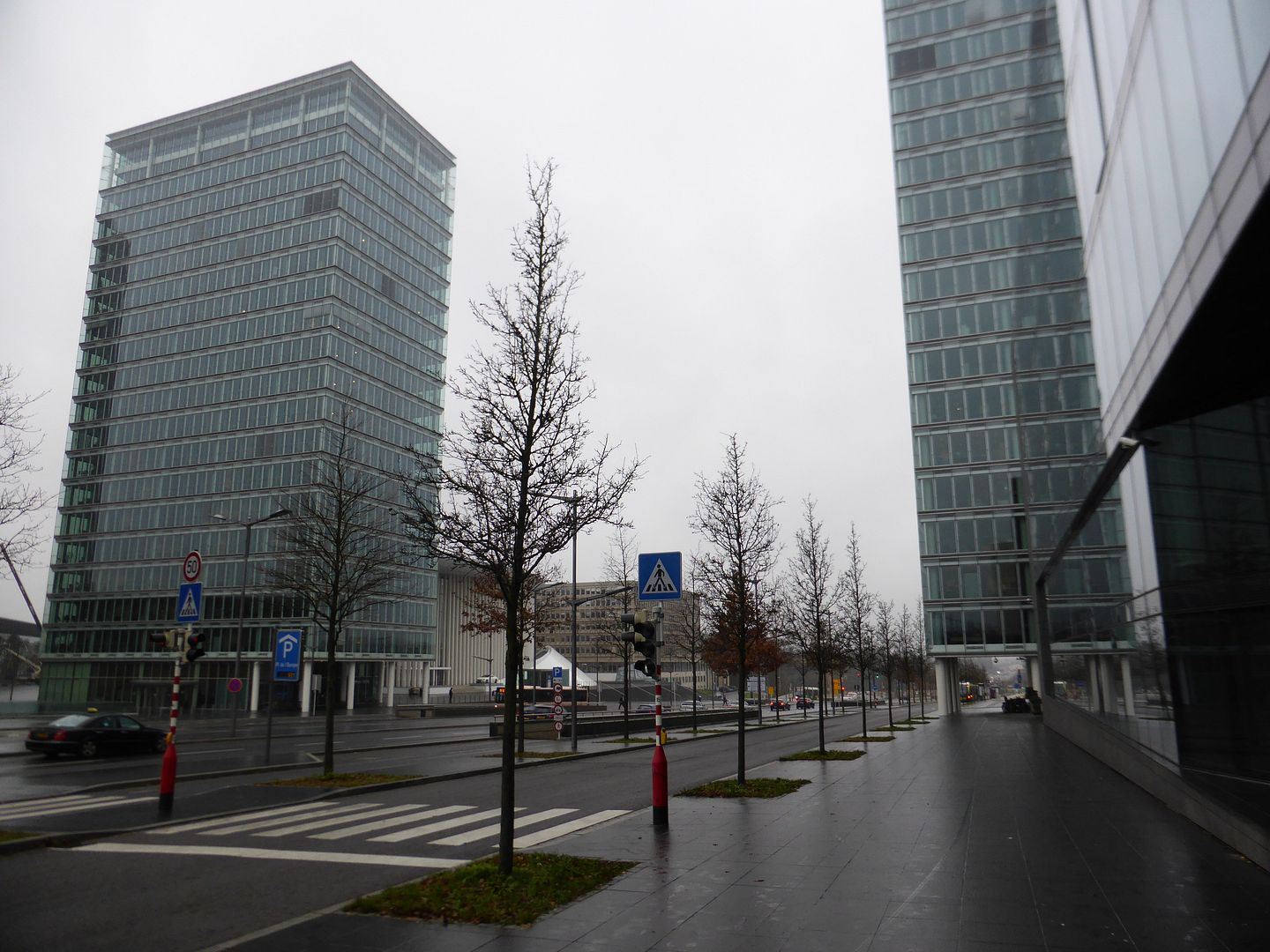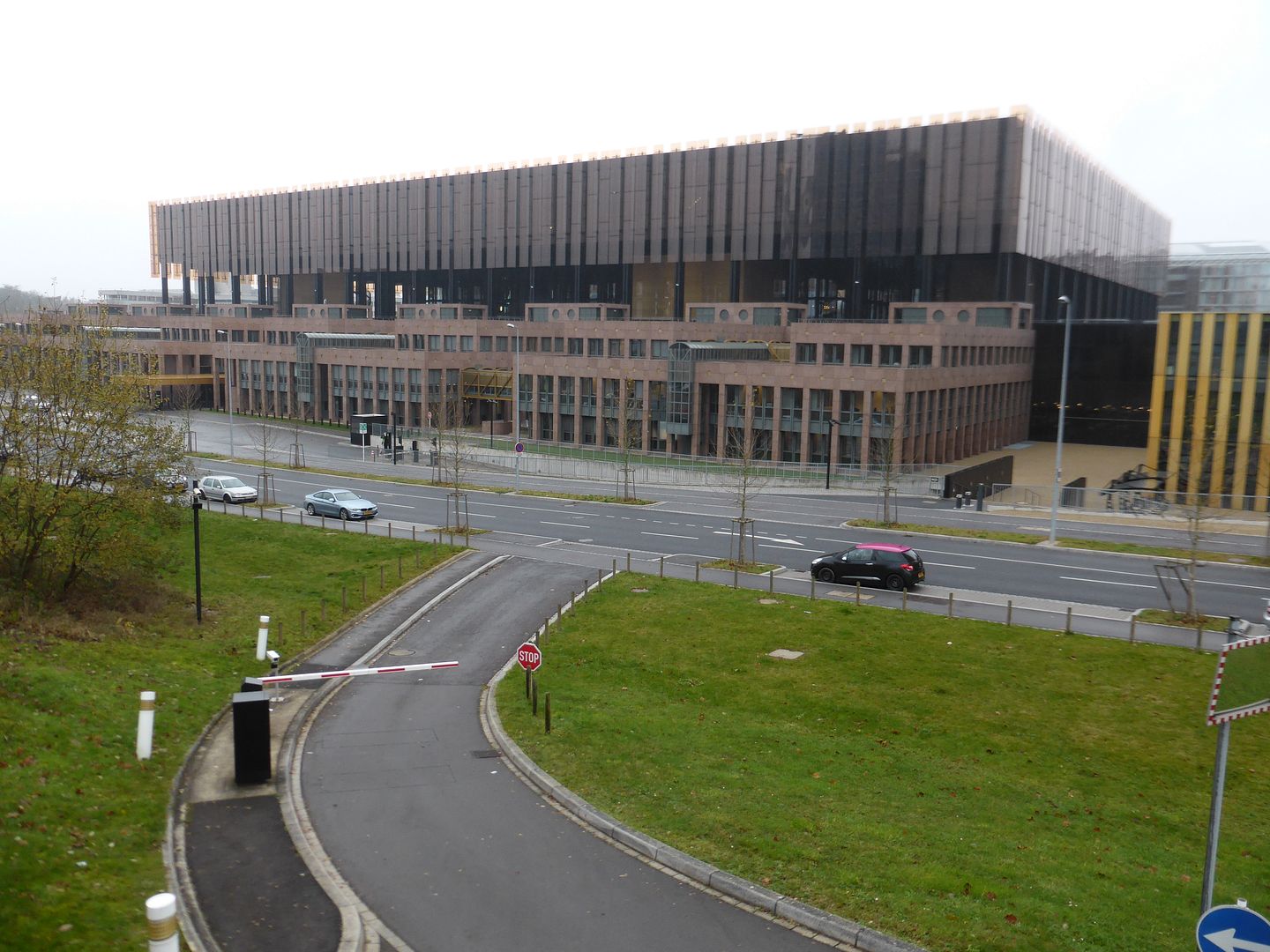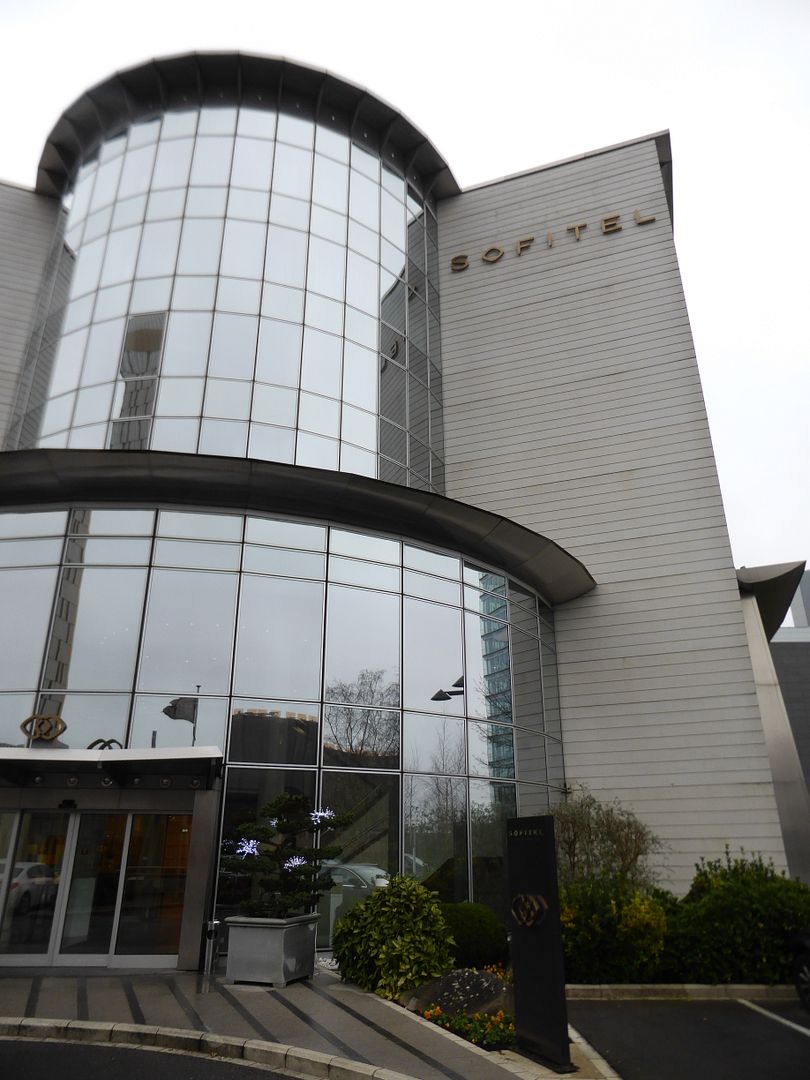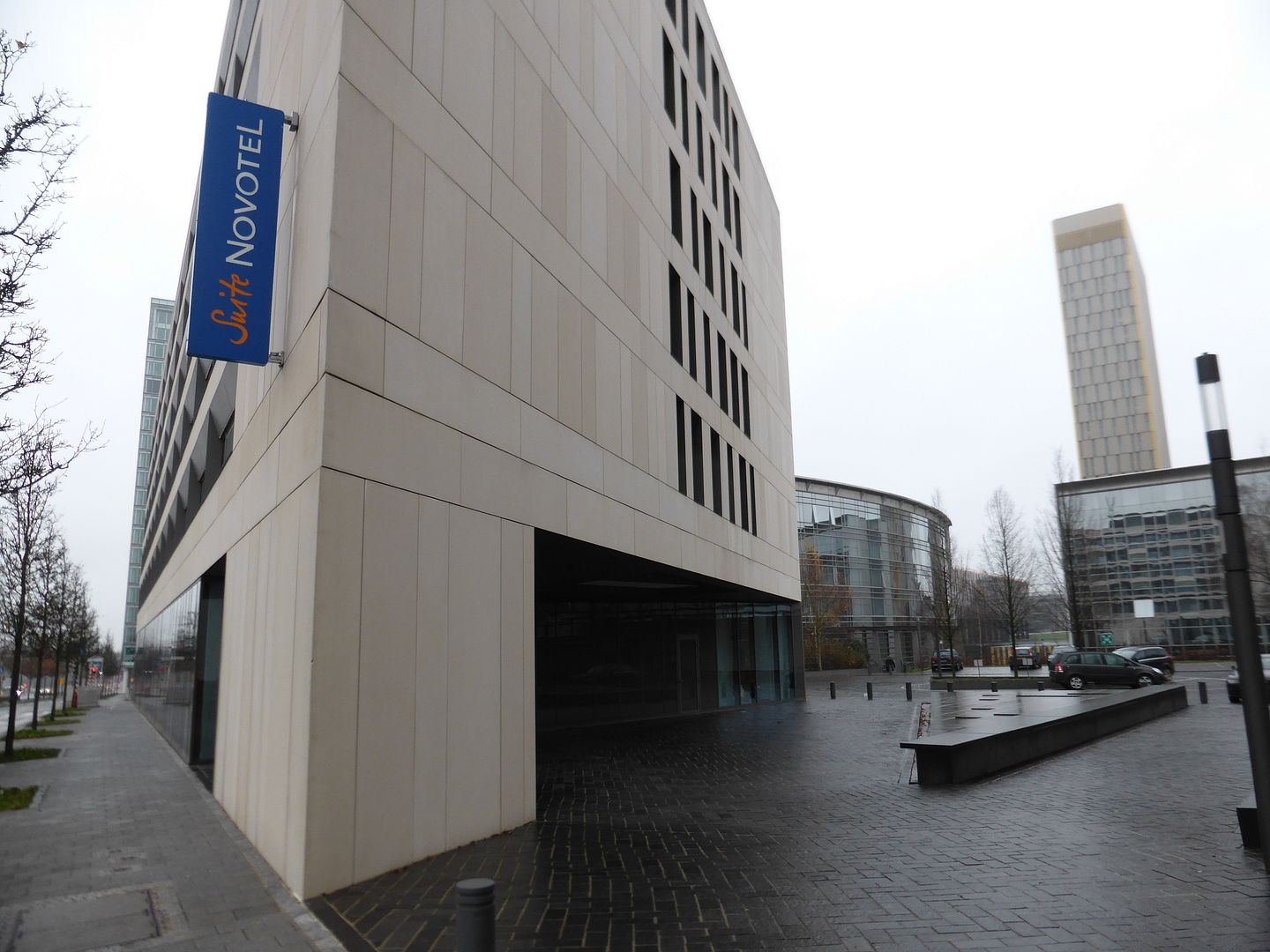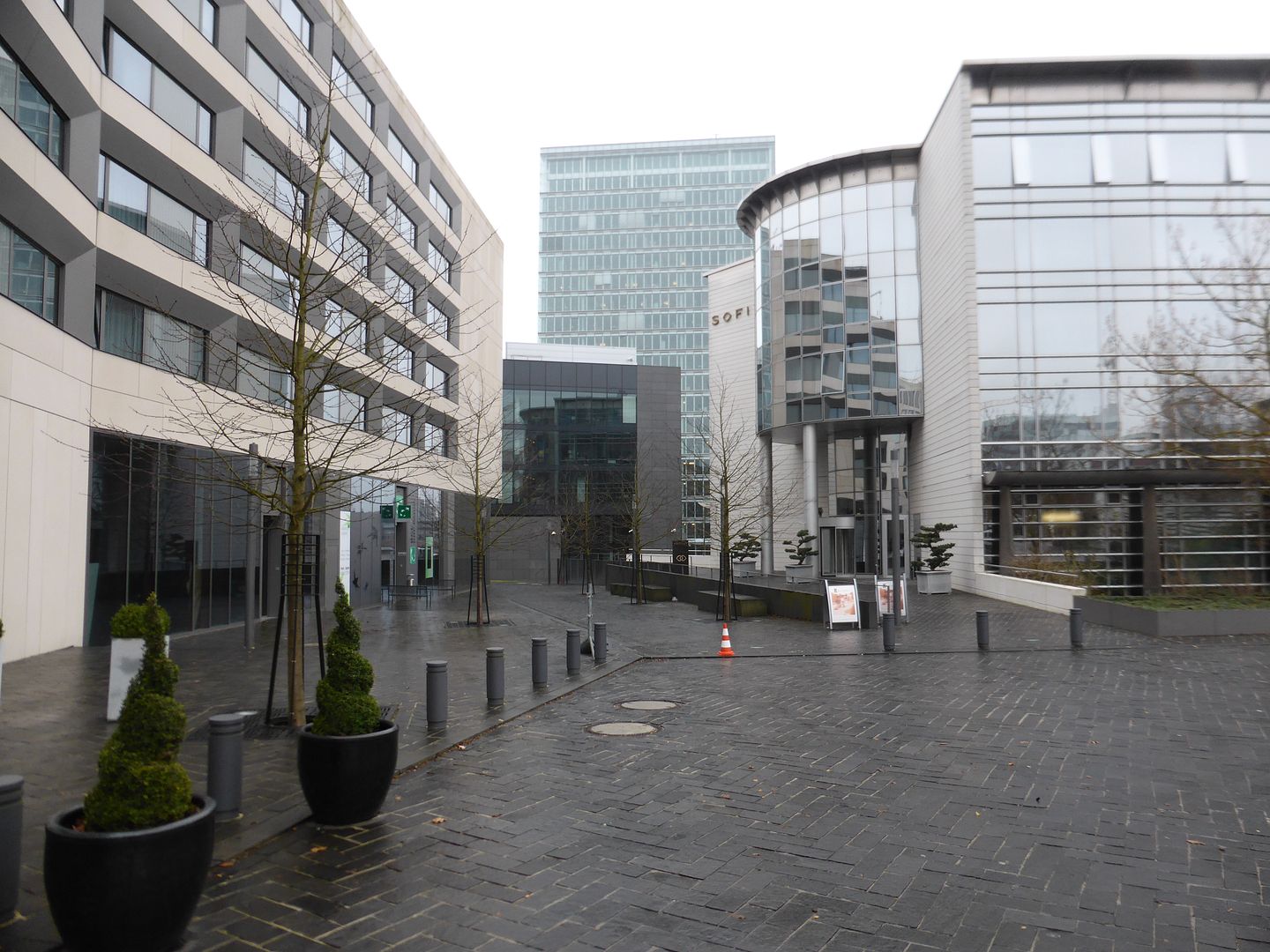 Over here is part of the European Central Bank.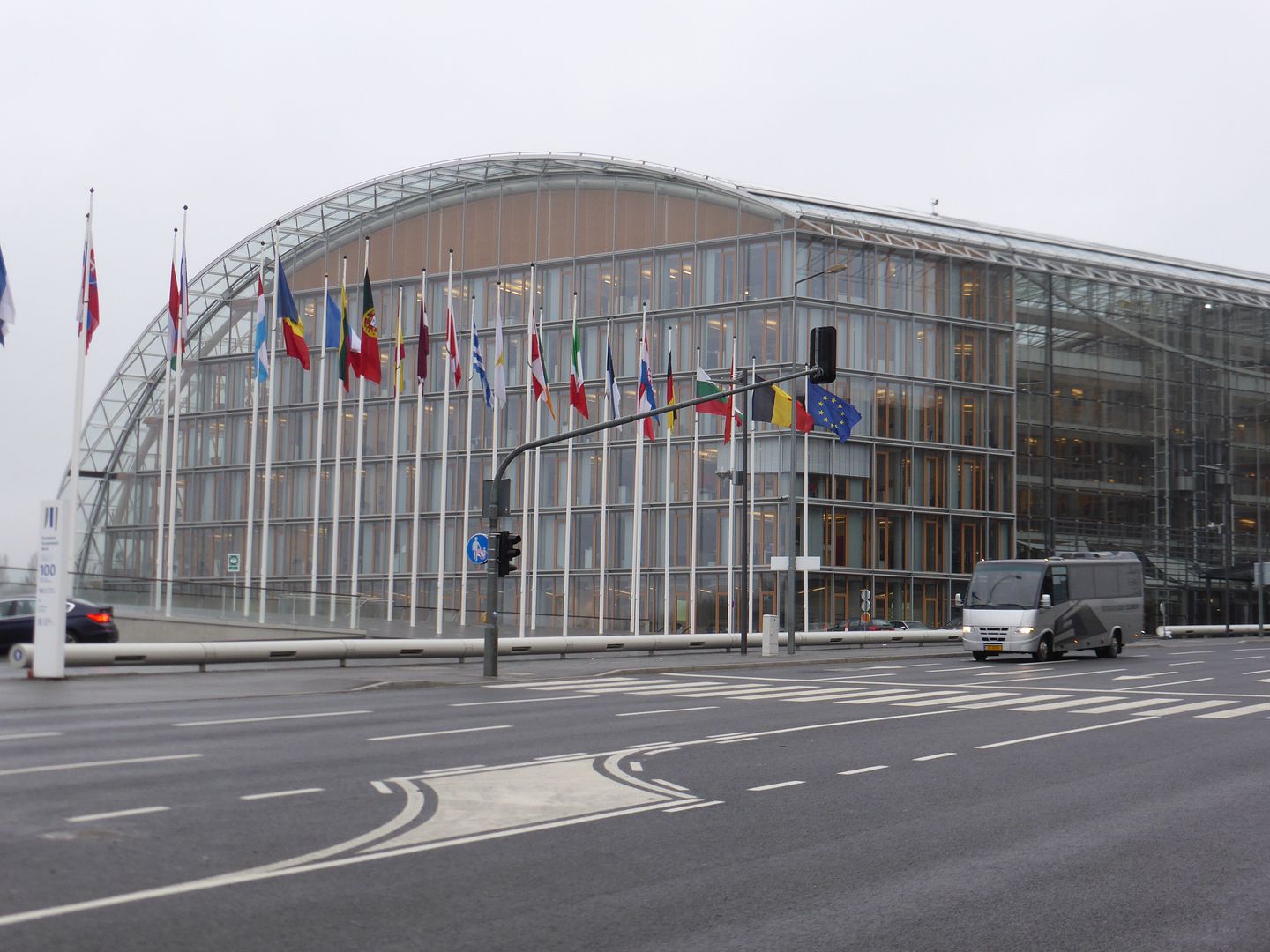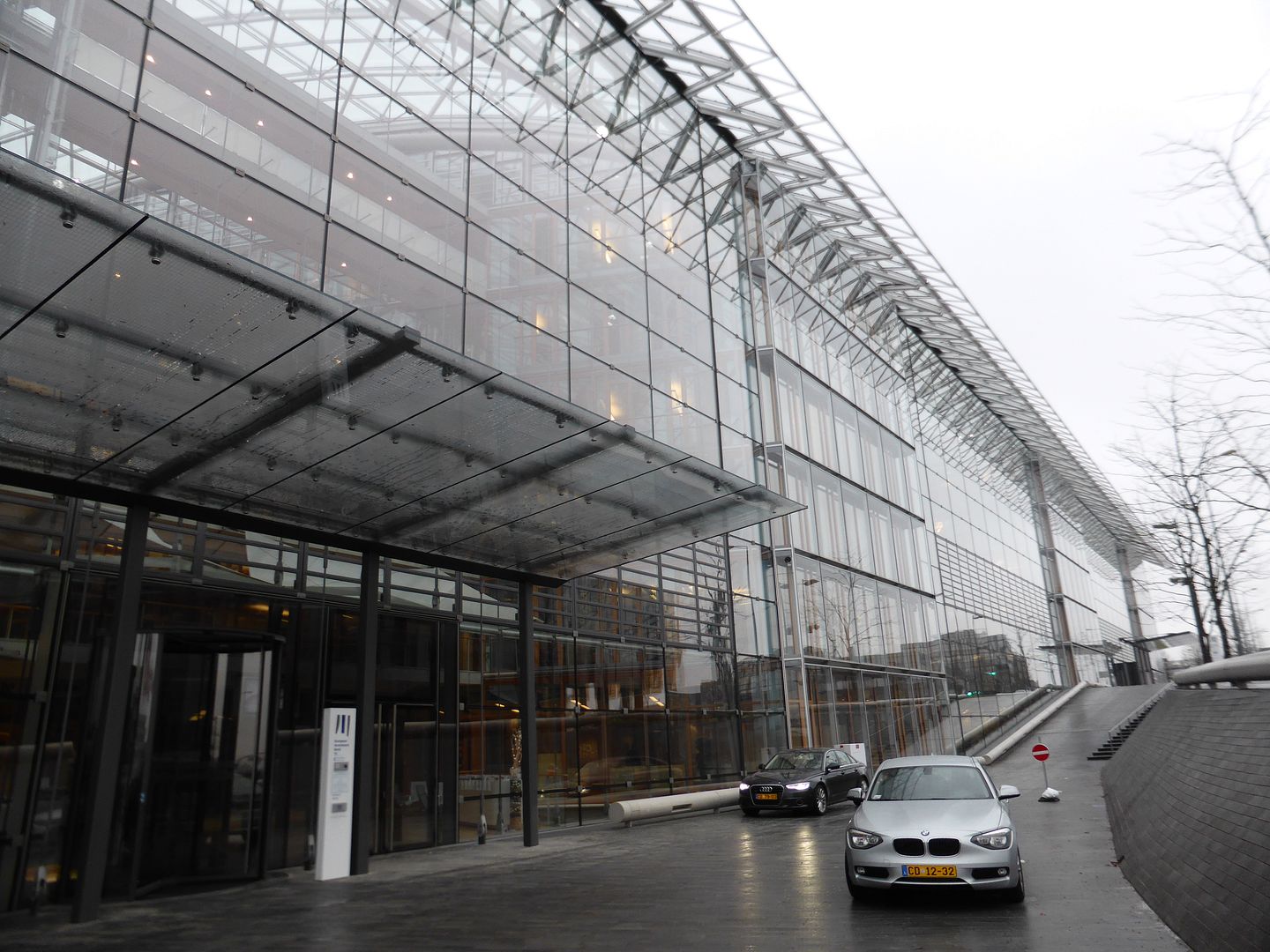 Just beyond the buildings are always valleys and forests.
I caught them plotting against us in one of their conference rooms.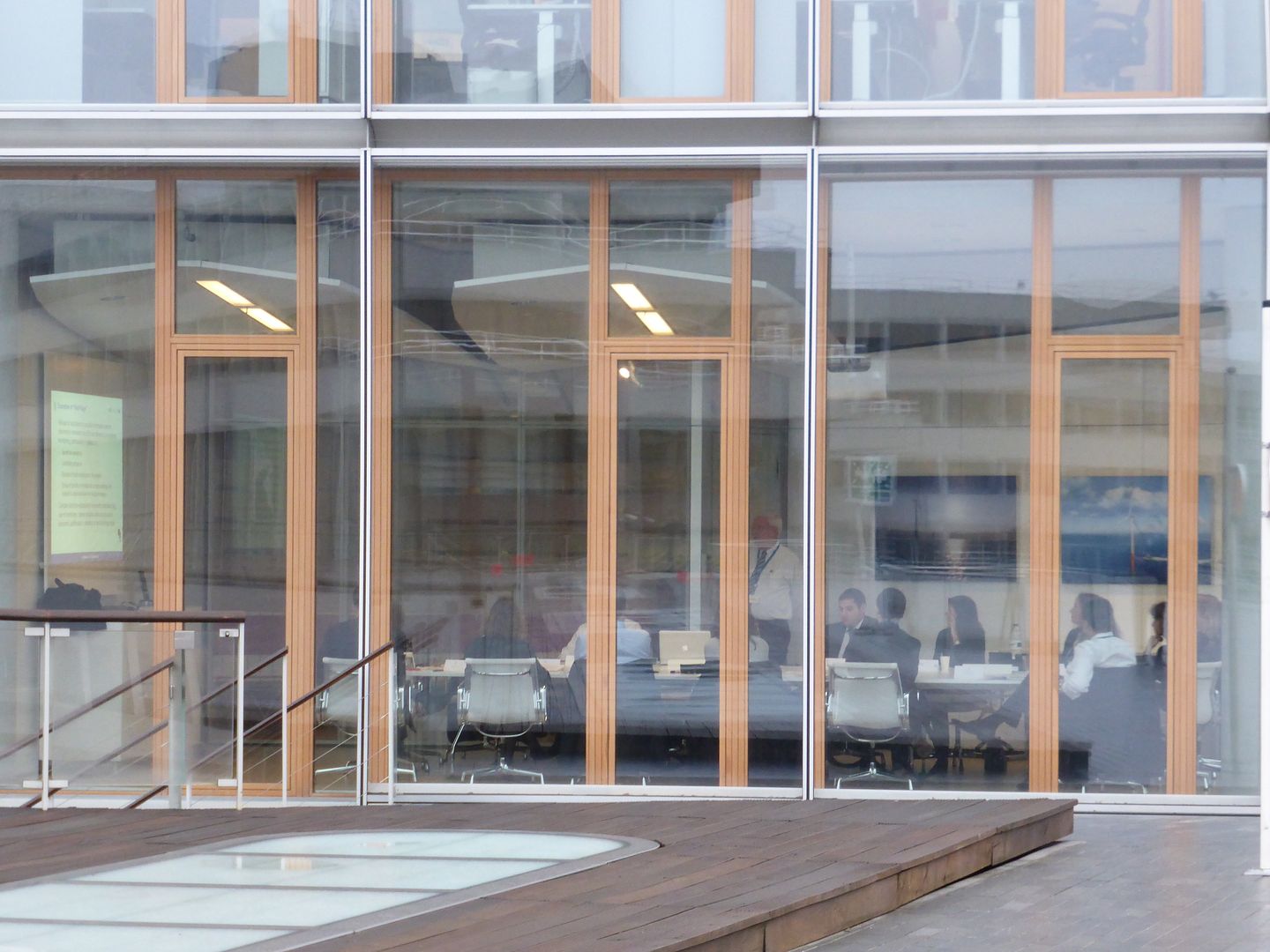 The bus stops are very high tech. None of that cheap JC Decaux stuff.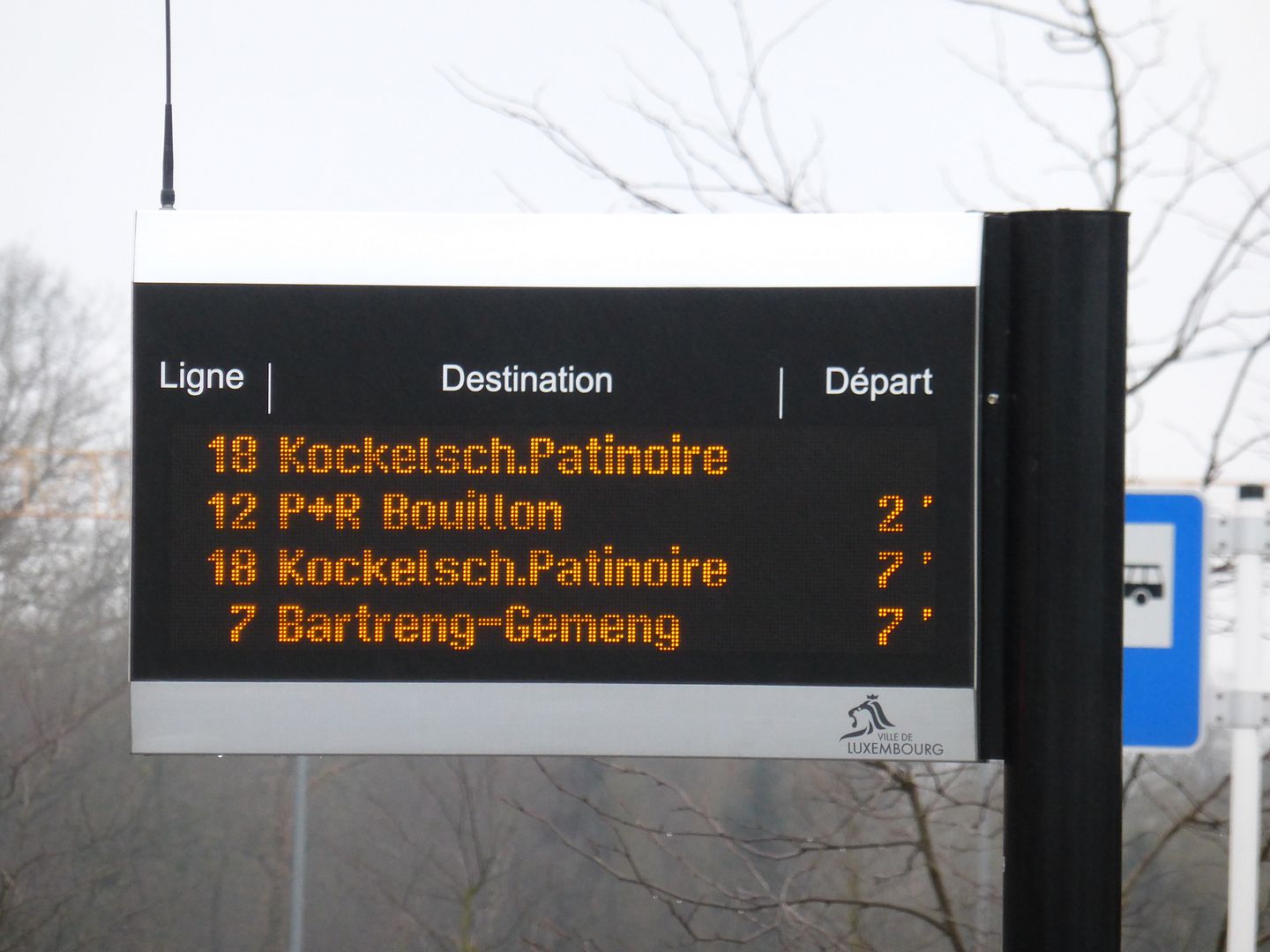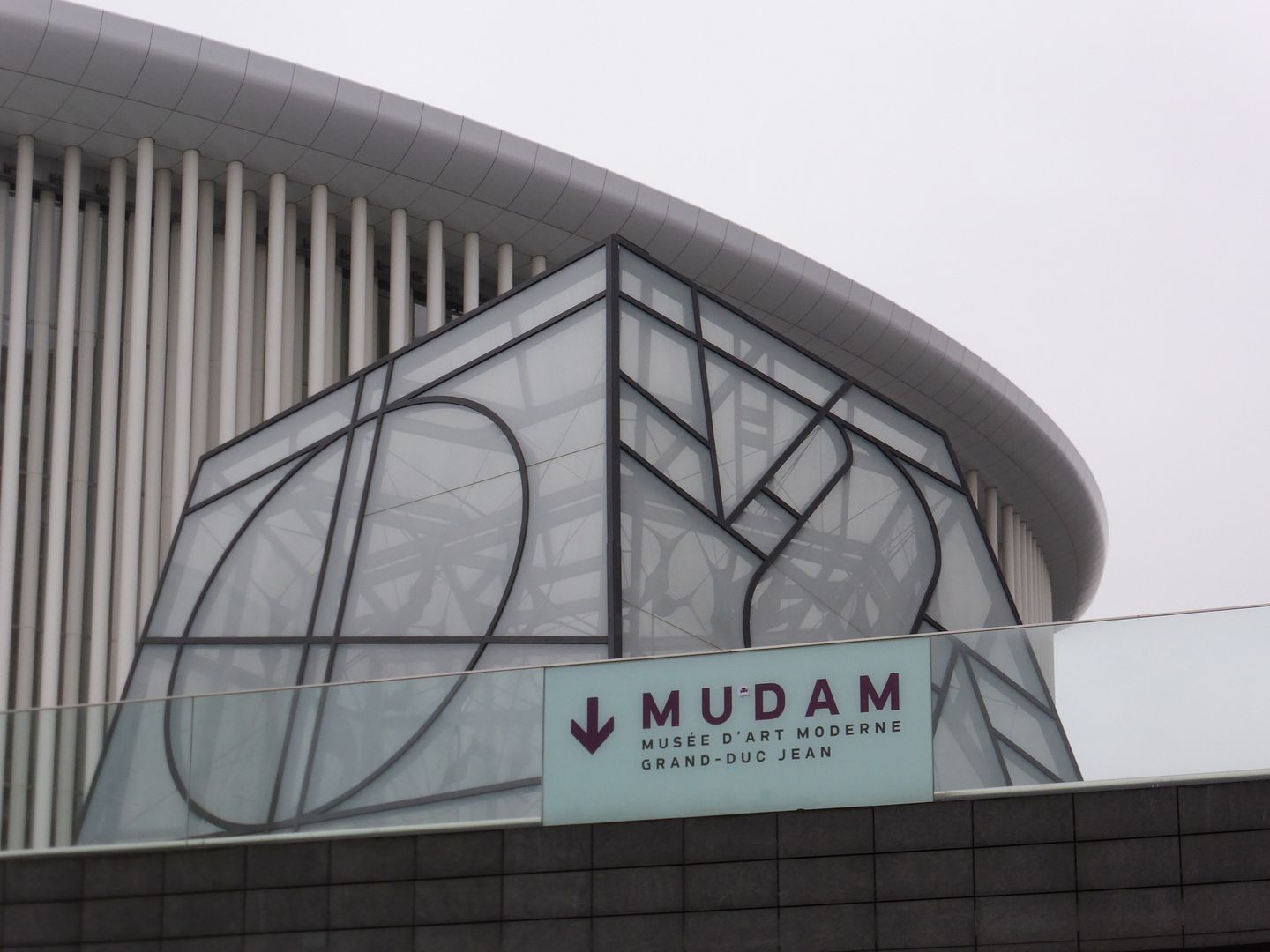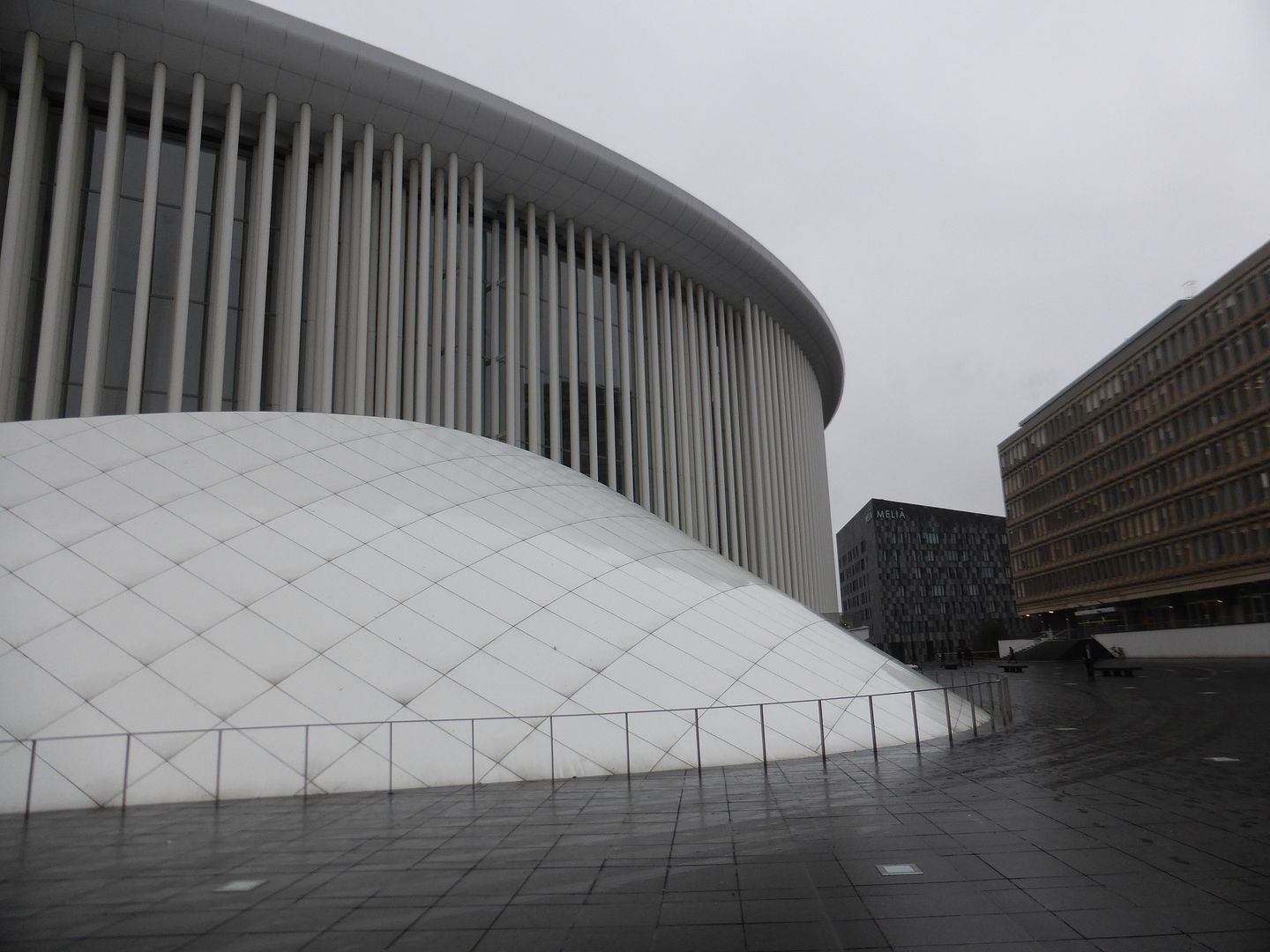 The museum is actually that building over there.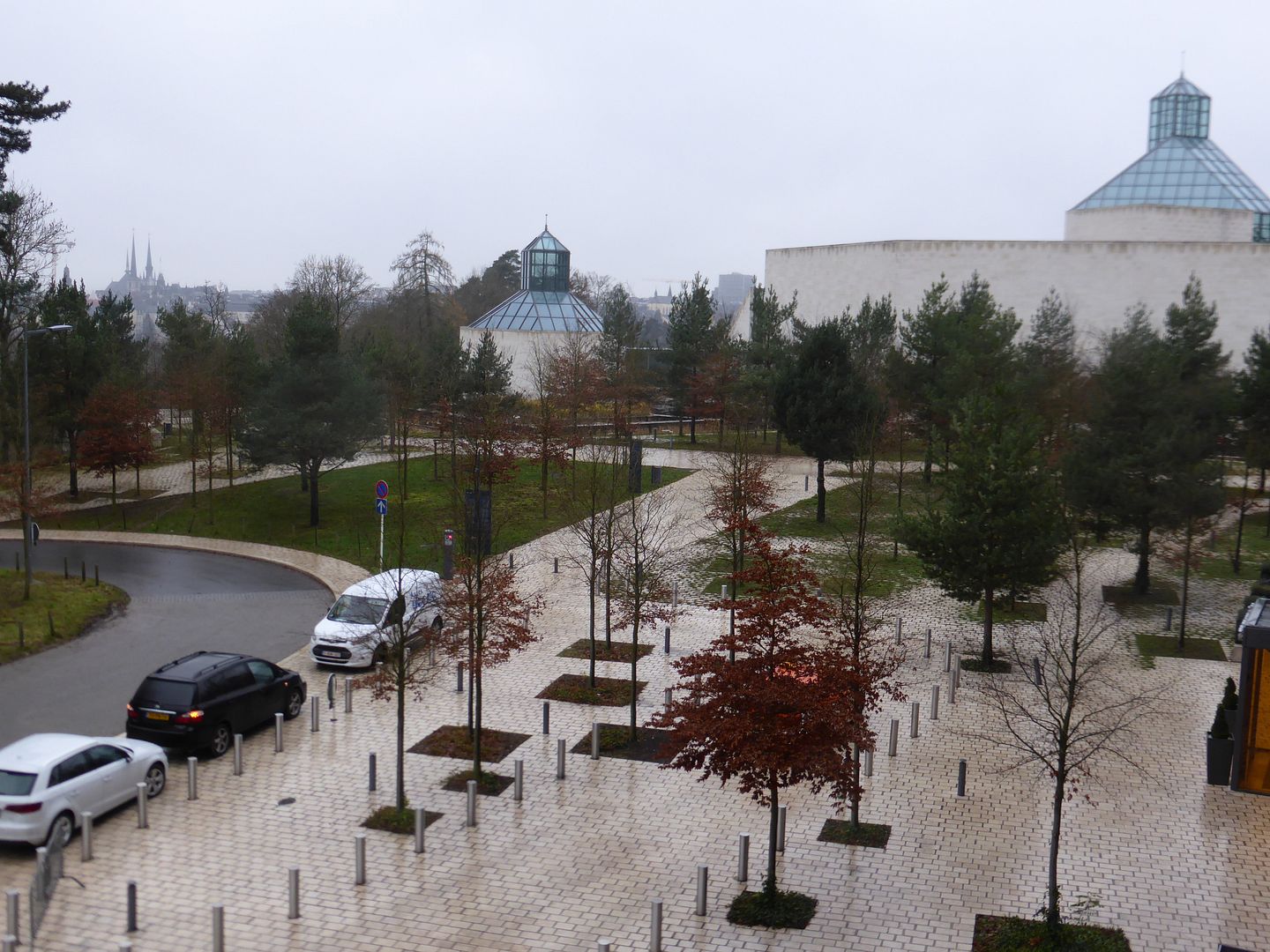 You can glimpse the old city in the distance.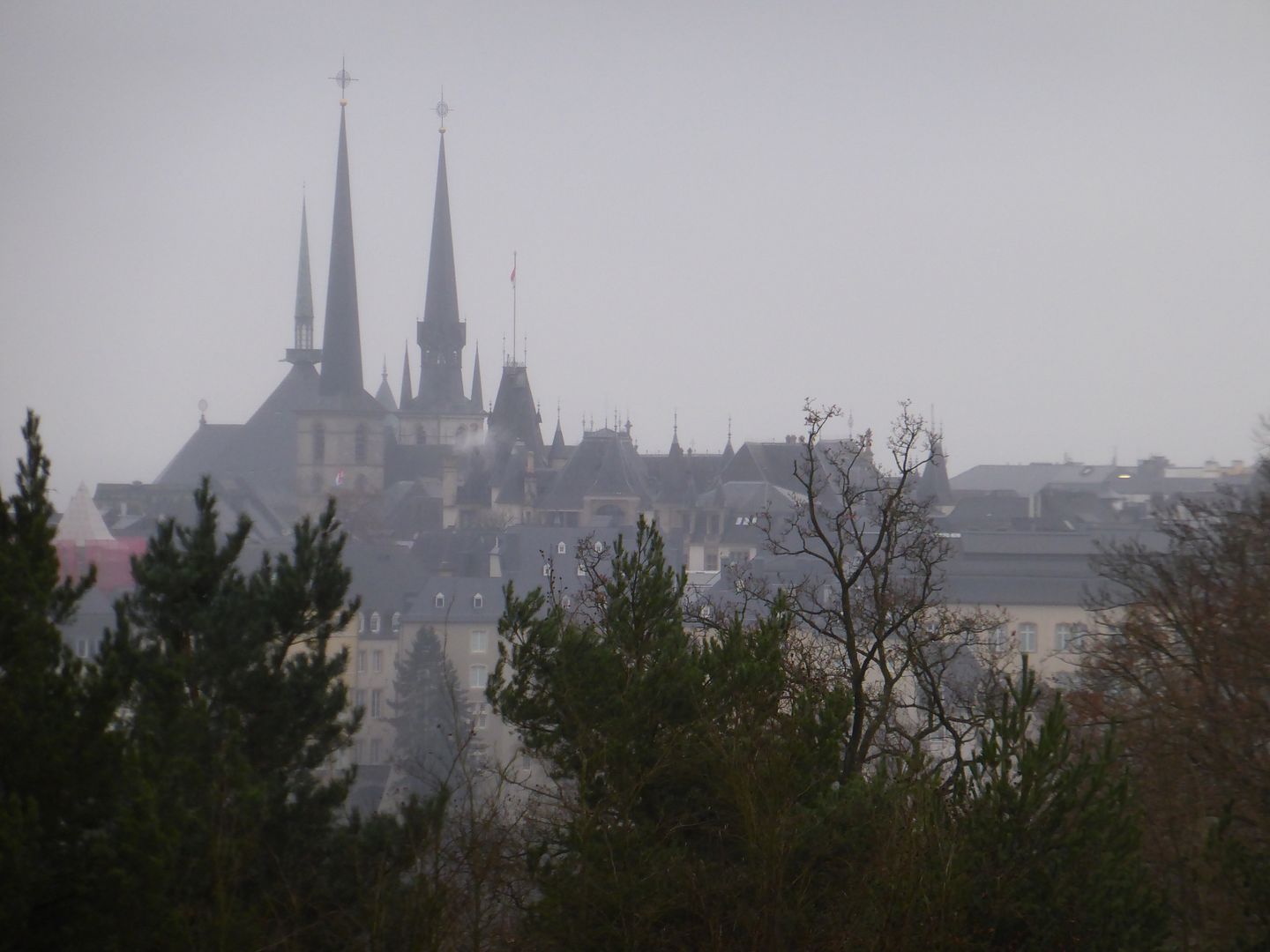 These buildings seem quite safe from peasants with torches and pitchforks.
Luxembourg has the richest peasants in the world, so they will probably stay down there and leave the EU alone.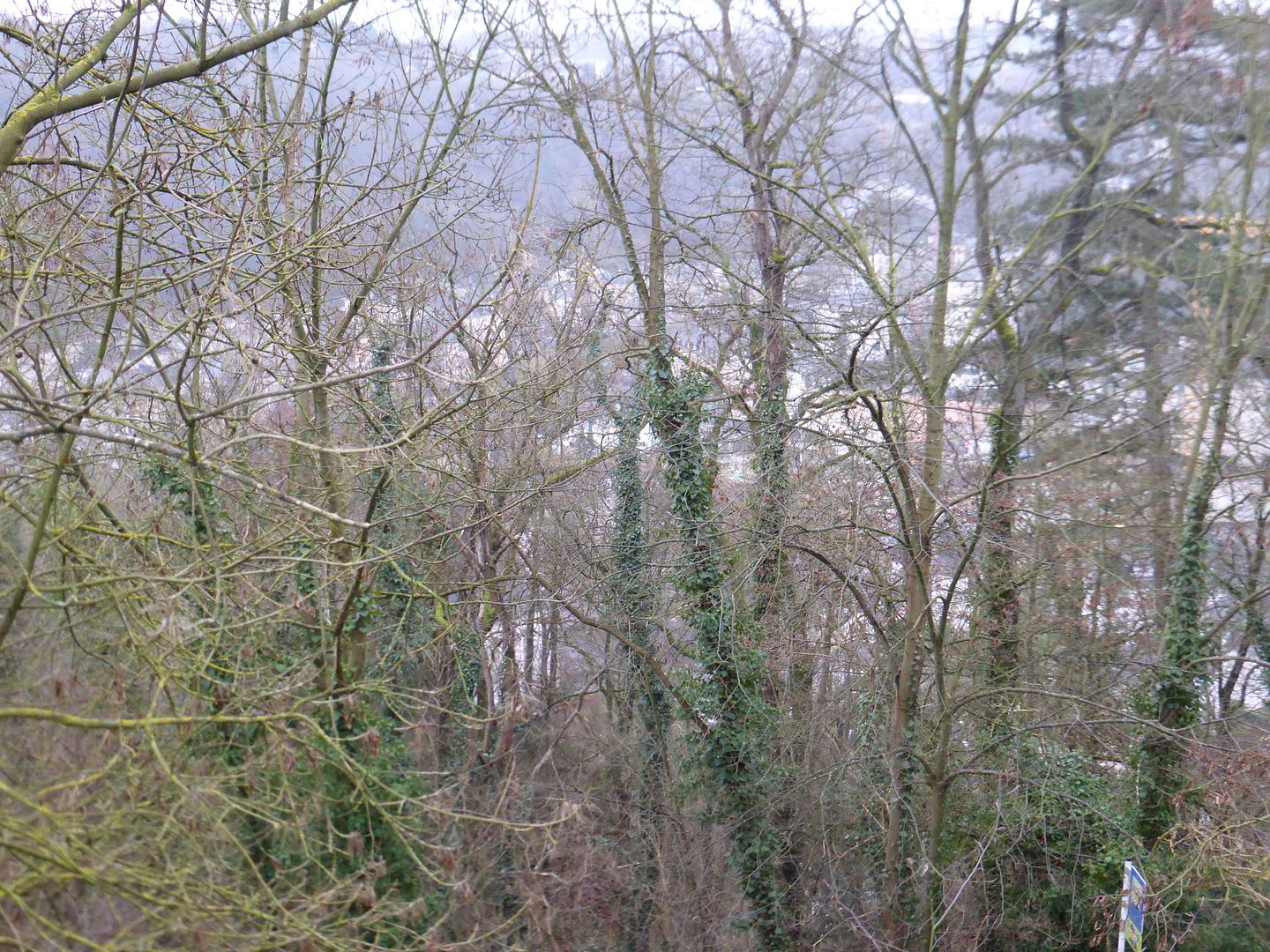 Part of this building was the Ministry of Sustainable Development.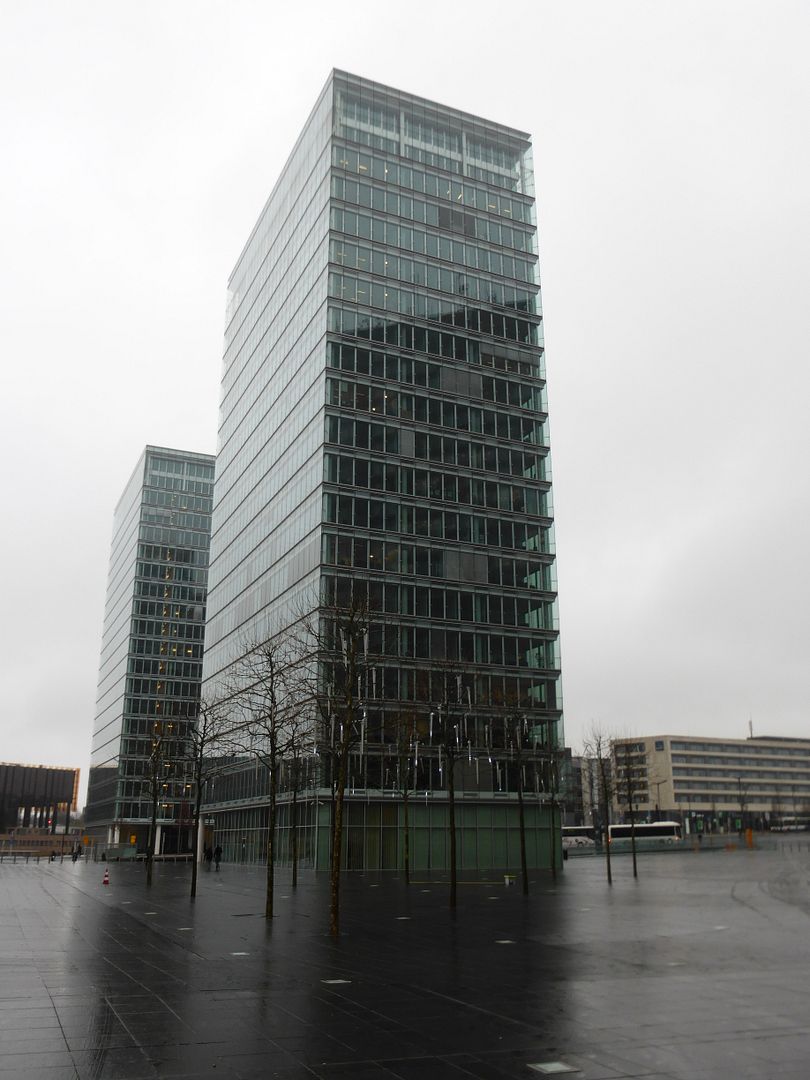 This car has been on display for years and I have never figured it out. There is no plaque or anything.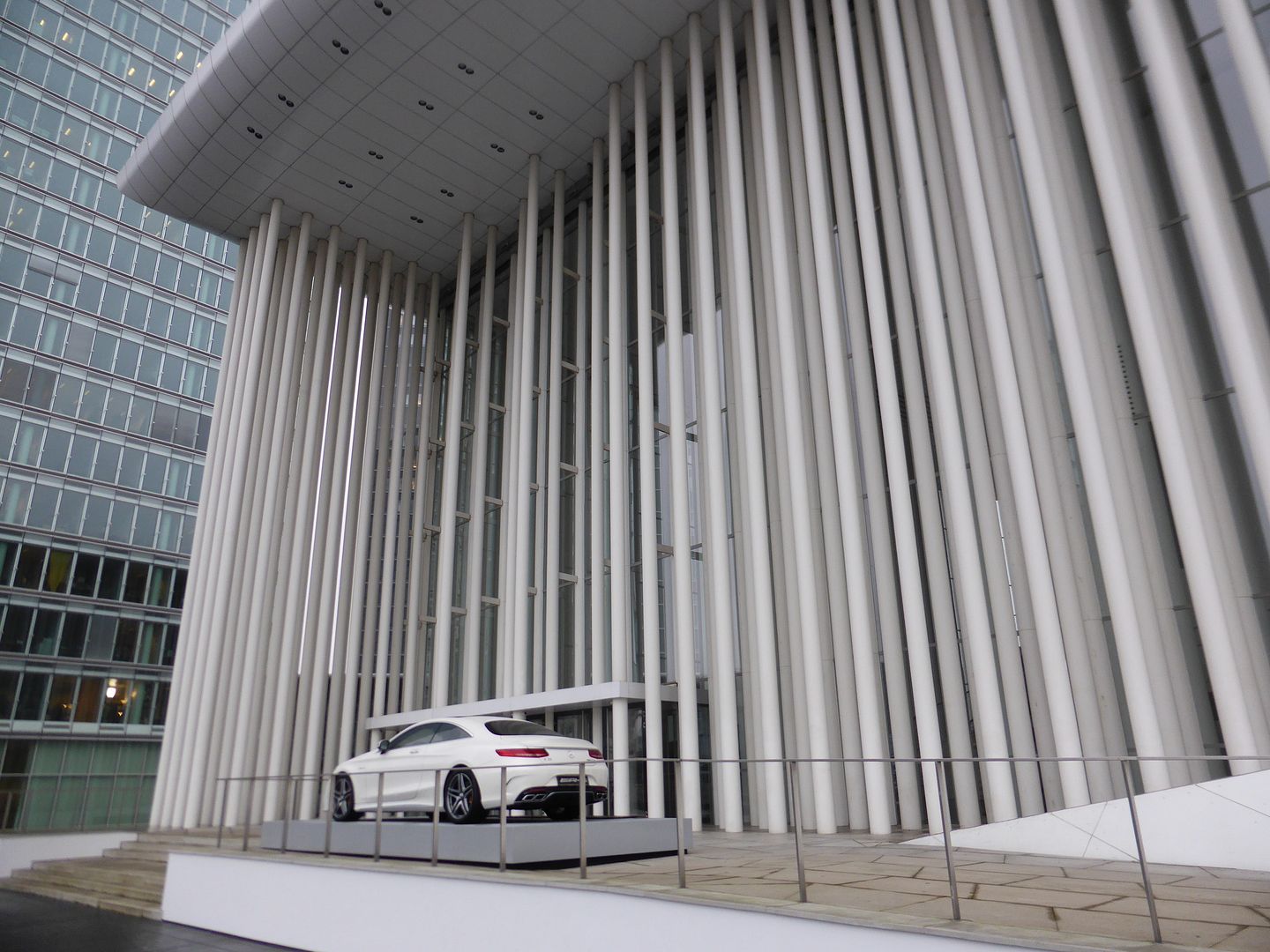 It is cold and windy in the winter.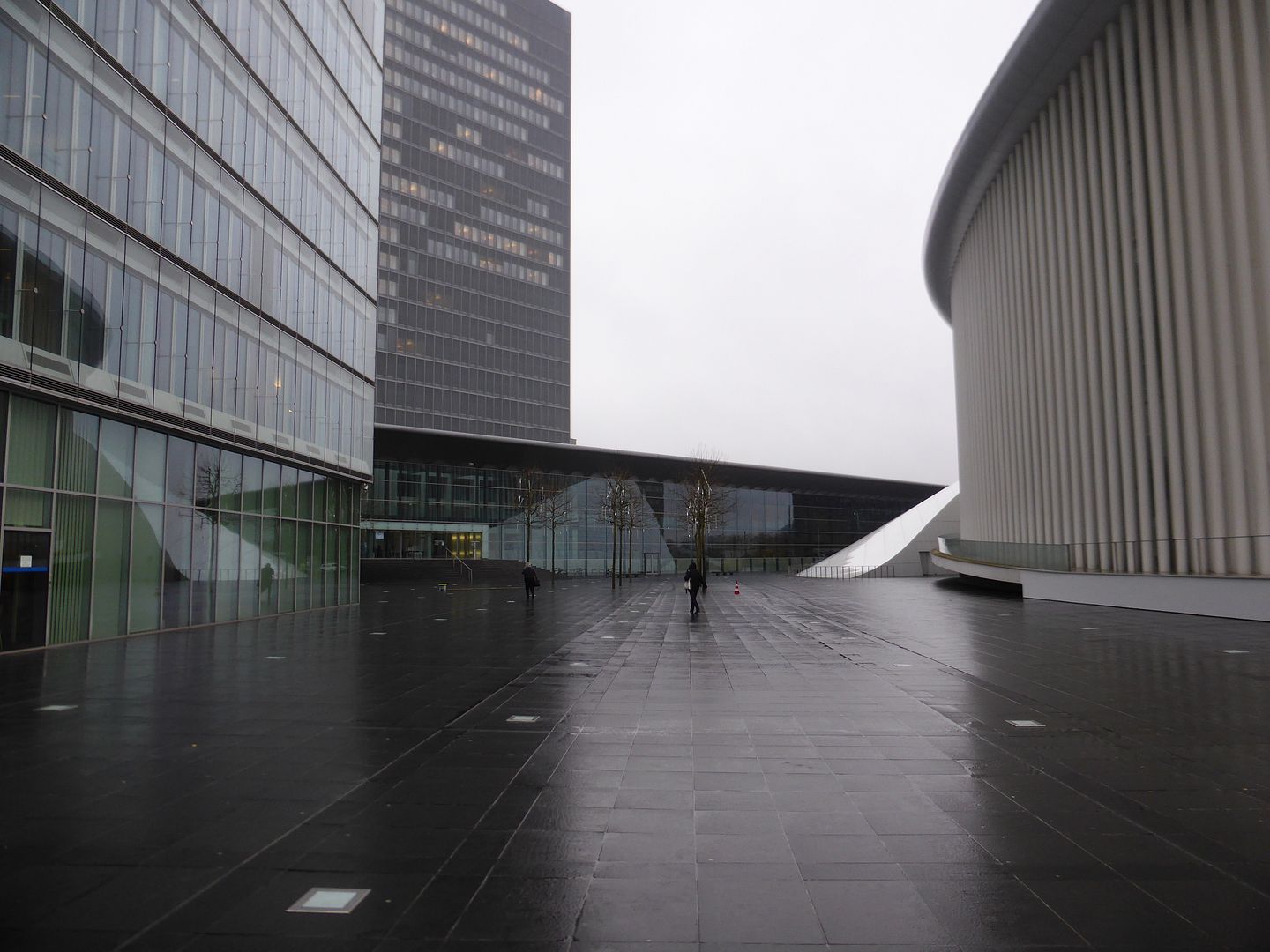 I don't know exactly who gets to use these.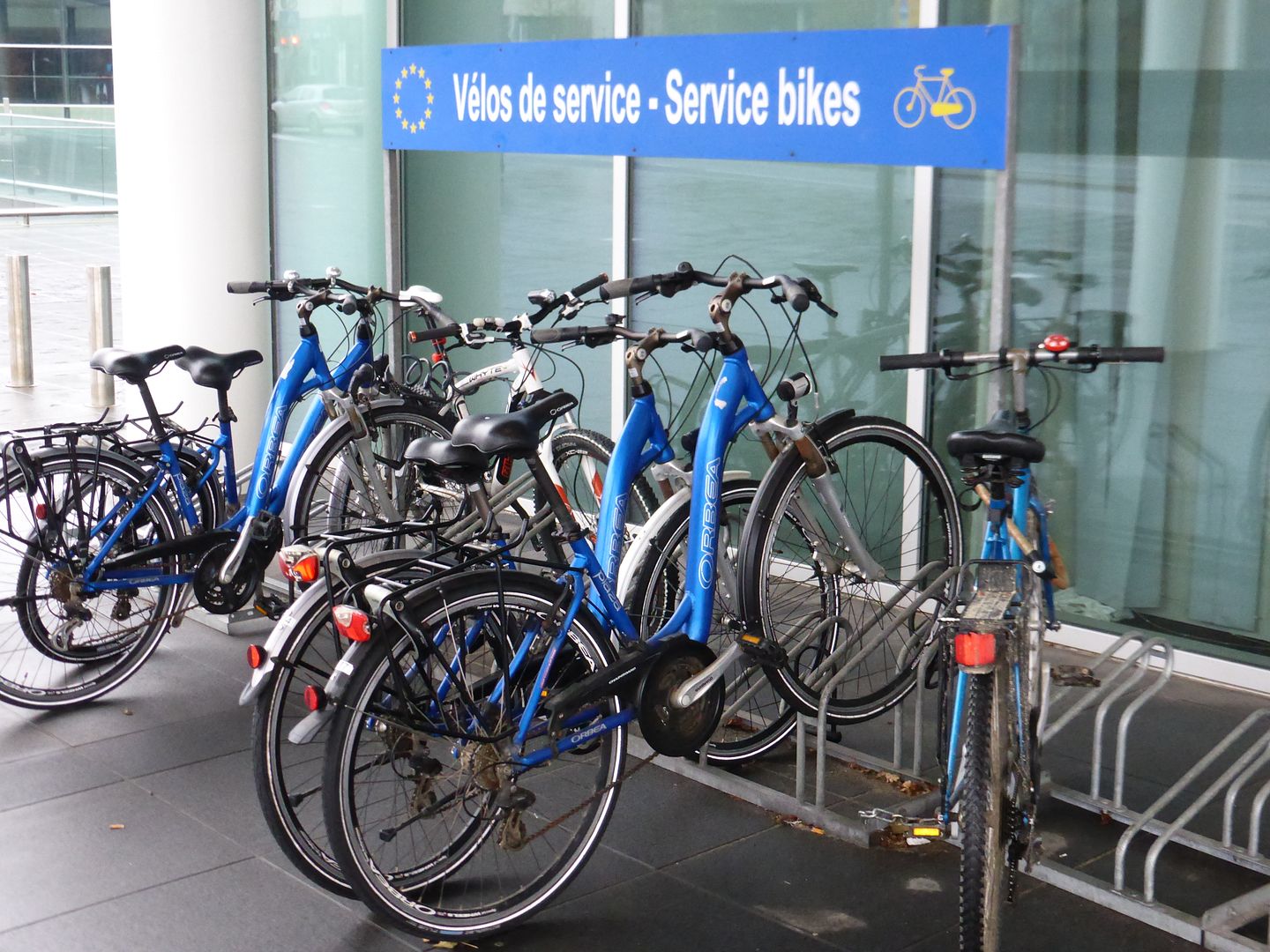 The normal municipal bikes are over here.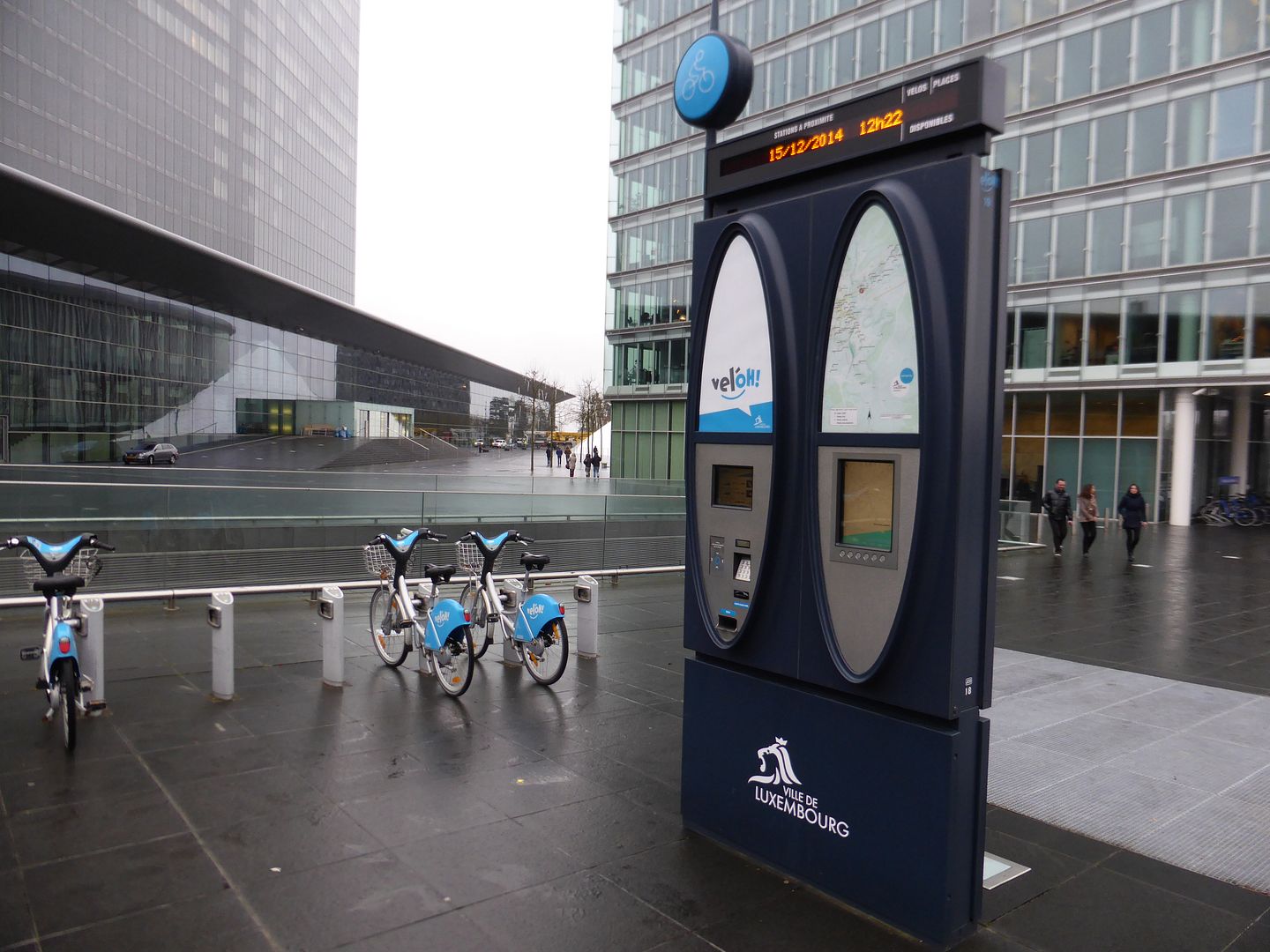 When I was here in December I got a 49 euro parking ticket for parking in a zone reserved for cars with diplomatic plates. I couldn't find any place to leave a normal car.