Post by Deleted on Jul 8, 2015 21:17:16 GMT
The "Great War" was such a beastly event in the 20th century that I find myself constantly drawn to any place that reminds us of the horrors that transpired between 1914 and 1918. Every single element of information that is provided to us indicates that the conflict was completely stupid and useless and pitted perfectly civilised nations against each other for no good reason. That fact that such things continue all over the world more than 100 years later is frankly alarming.
In any case, even though the Union of South Africa was half a planet away from Europe, it still sent 229,000 soldiers to fight in the Great War which, frankly, did not really concern it at all. About 10,000 of them perished, and the Bois Delville (renamed "the Devil Wood" by the English speaking soldiers) is one of the main places where they died. Basically, a brigade composed of 4 batallions and numbering 3200 soldiers and officers fought the German army only 143 of them emerged unharmed after 5 days of battle starting 15 July 1916. More than 2000 of them were killed outright and the rest wounded.
Well, we all know how the war finally ended, but of course there continued to be controversy regarding South Africa. Some of it was justified and some of it was not. We'll get to that later.
In any case, the South African memorial was unveiled in 1926, and the principal sculpture represents officially represent Castor and Pollux from Greek and Roman mythology but they were in fact a symbolic representation of the two white races of South Africa, English and Afrikaans.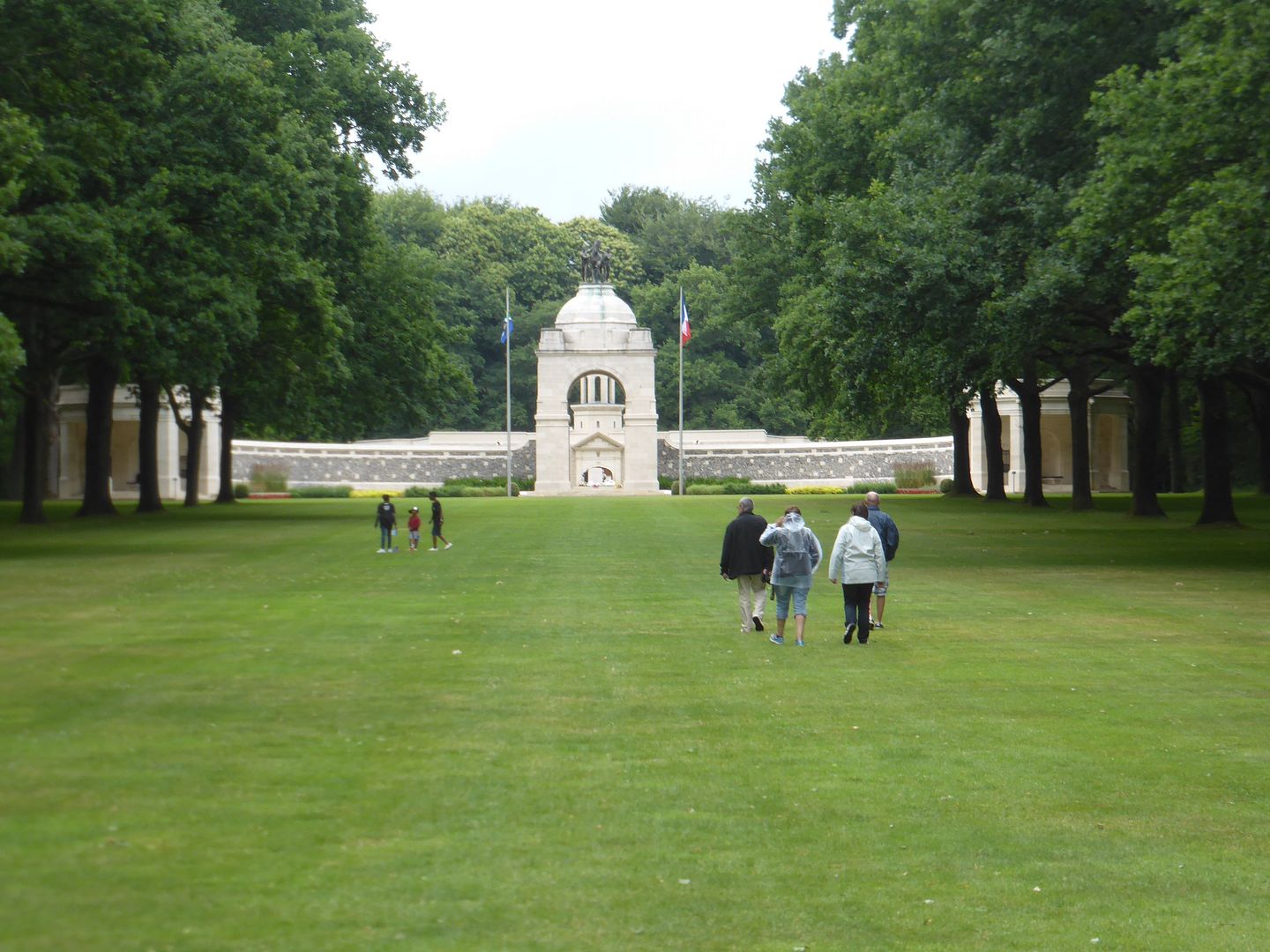 The grounds are extremely impressive. The entire zone was purchased by the South African government in 1920 which sold it to the French government which in turn gave it to the Union of South Africa (for a symbolic franc) as its perpetual possession. The South African Department of Forestry planted two rows of oak trees, but the rest of the woods were left in their original condition at the end of the conflict.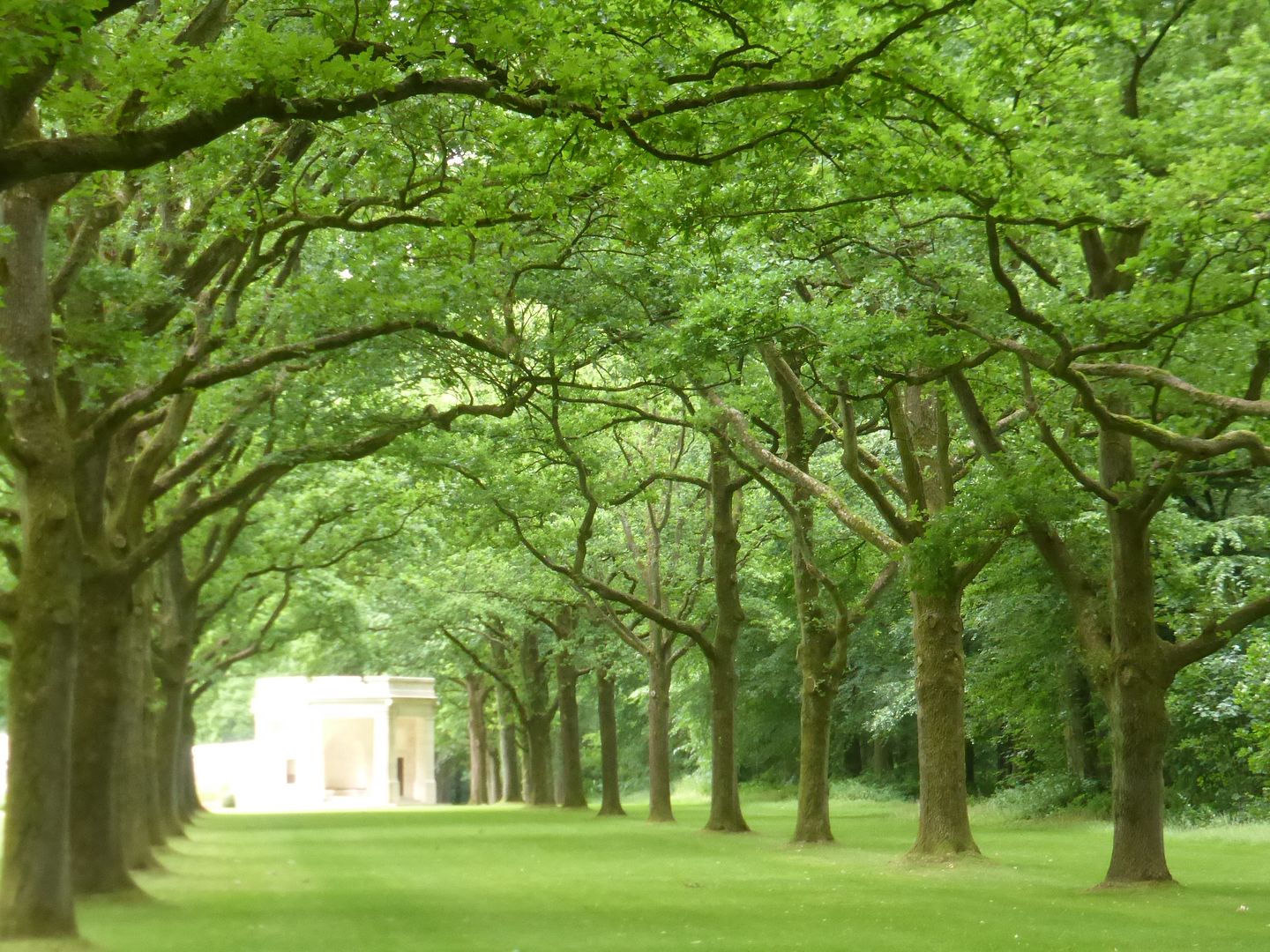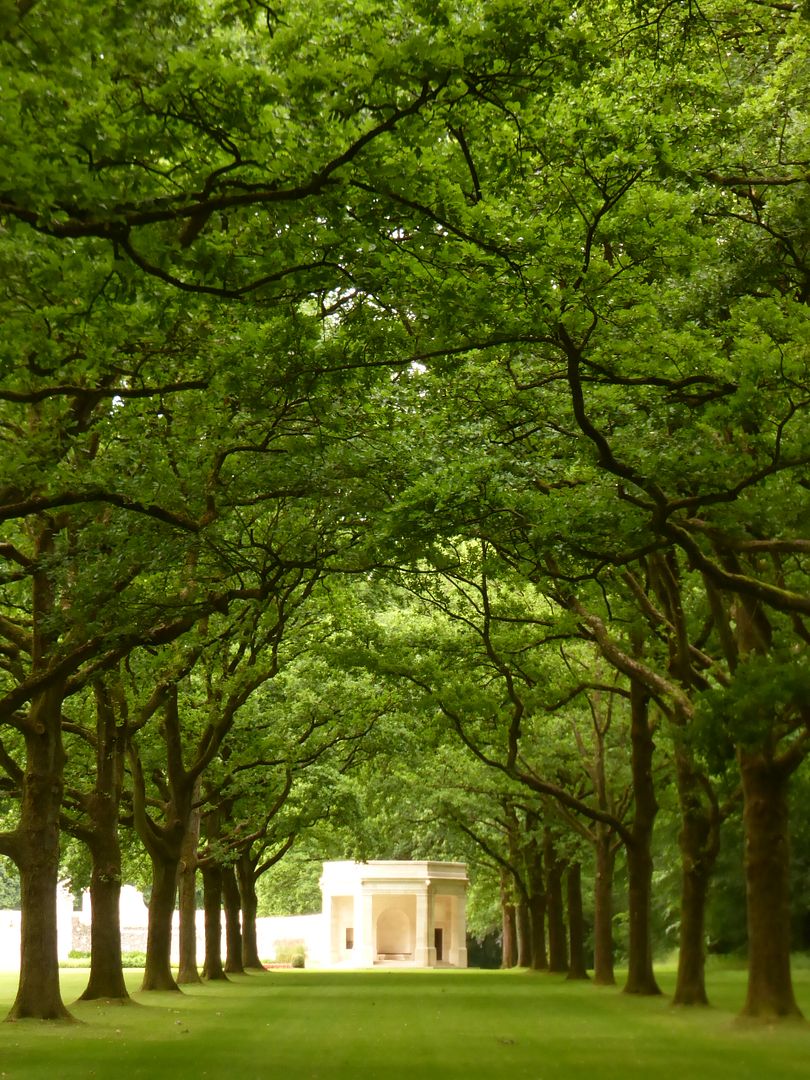 The several paths crisscrossing the woods have been maintained and carry the military names given to the various zones.