Post by Deleted on Jul 24, 2015 21:14:50 GMT
The concept of "European Capital of Culture" dates back to 1985 when it was created by the Greek minister of culture Melina Mercouri and the French minister of culture Jack Lang. Frankly, I don't think it was very successful for the first 20 years or so, because I pay pretty close attention to such things and did not really notice its existence until 2004 when the city of Lille was awarded the title and created events that have never been forgotten. The rules for awarding the title continue to evolve, but it appears that in recent years, there have been two cities designated every year as the EU grows in size.
In any case, it is now firmly established that the title gives any city involved a huge boost in tourism and prestige, so candidates are now lined up until 2033. For the year 2015, the European capitals of culture are Mons, Belgium and Plzeň (Pilsen), Czech Republic. Anybody making plans for next year might want to check out Wroclaw, Poland and Donostia (San Sebastian), Spain.
As soon as I knew that Mons was one of the capitals, it was obvious to me that I must go there. The last event that I had visited was Marseille in 2013 and I was absolutely knocked out. A lot of the cities selected seem to have rather dreary reputations, and the event gives them a year to totally turn everybody's concept around. For example, in the case of Mons, 5 new museums were opened this year.
Oddly enough, one event that was not synchronized was the construction of the new train station. I last visited Mons in February 2012, and the train station looked like this.
i450.photobucket.com/albums/qq228/kerouac2/Mons%202012/Belgique021-1.jpg
Last week, the train station looked like this.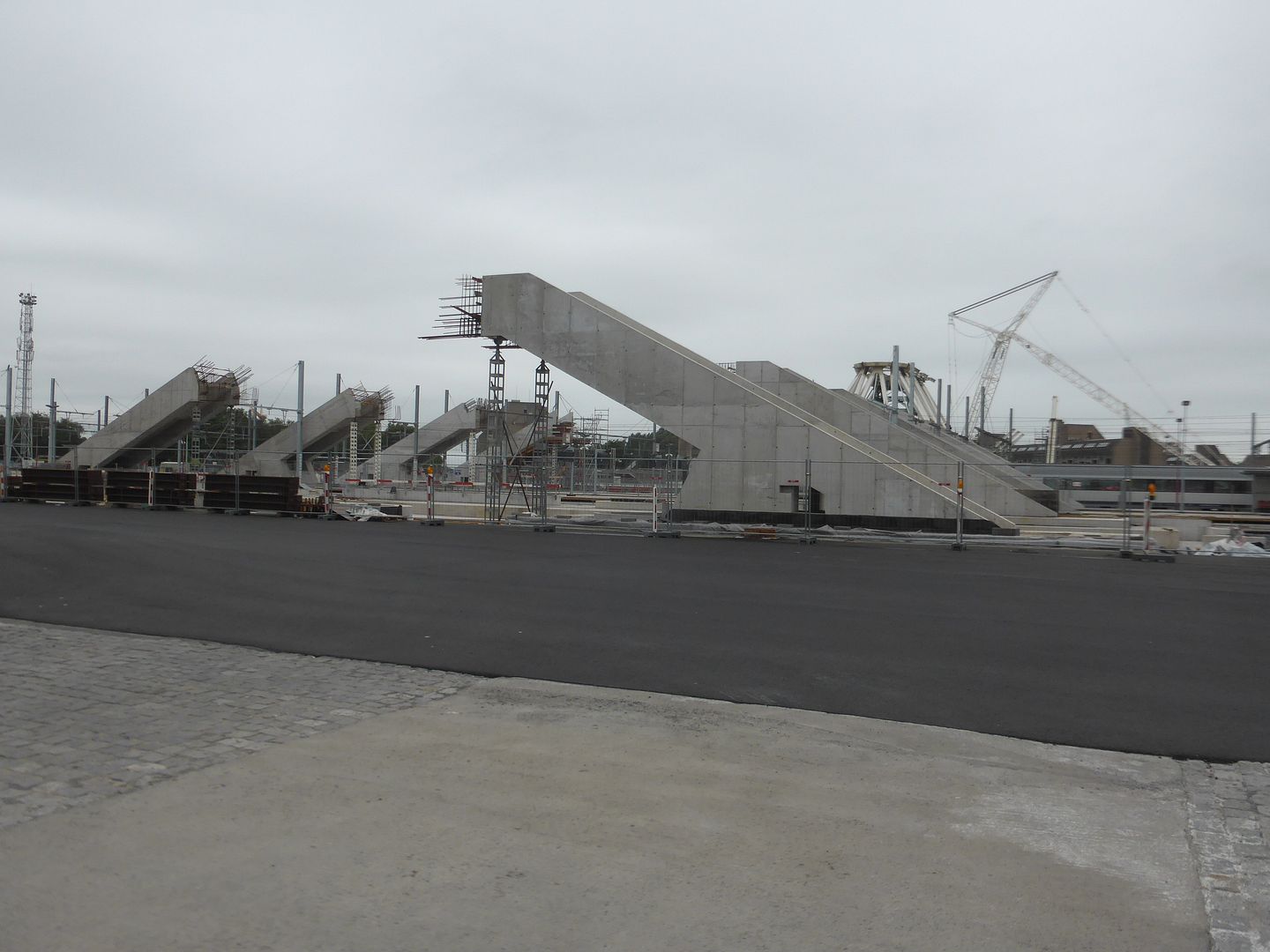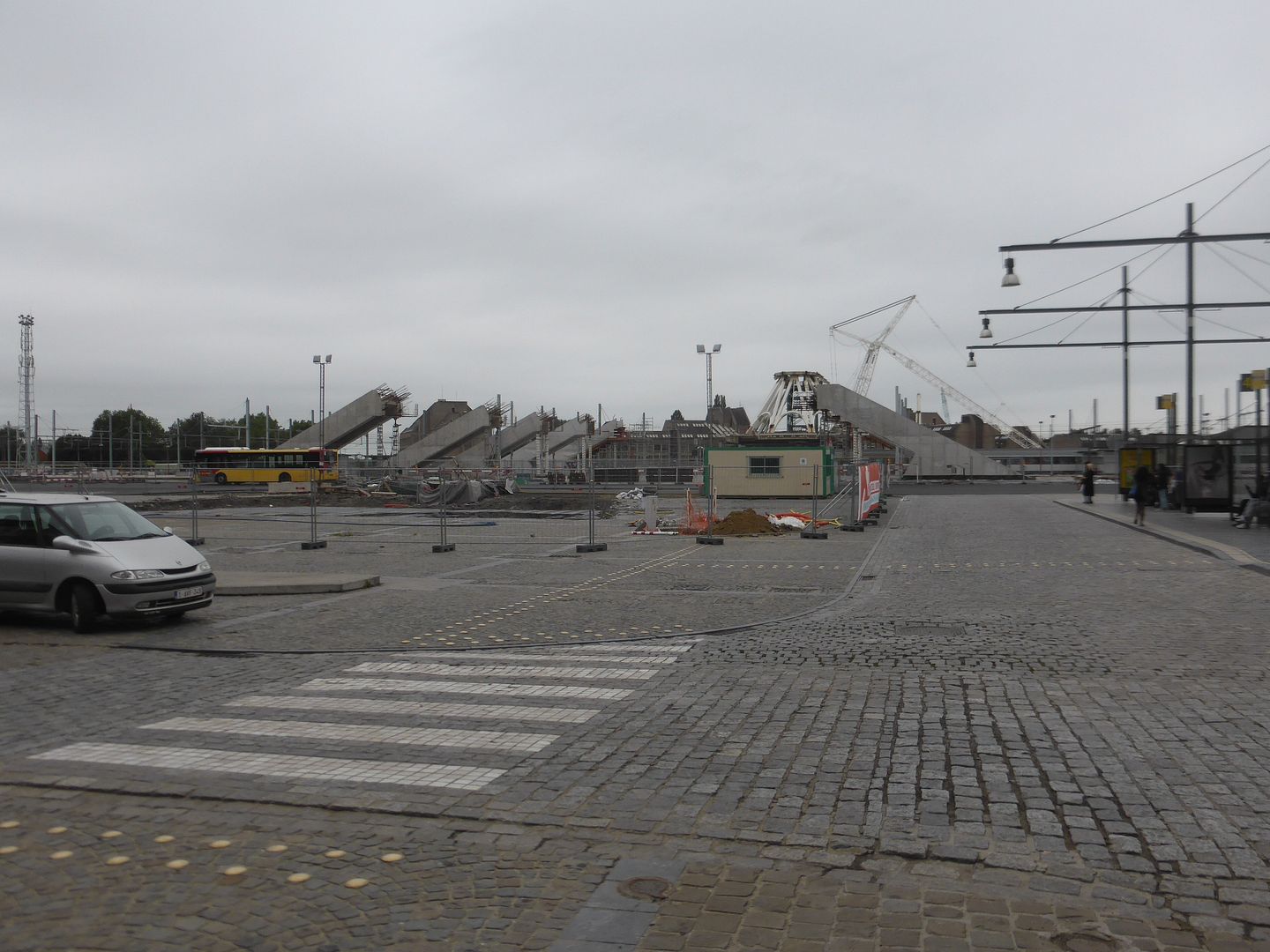 I was driving, so it made no difference to me, but it was still a bit of a shock. The new station could be seen in augmented reality by using the appropriate smartphone app.
It was too early to check into the hotel, so it was time to start exploring. The first view was not all that great, but at least there were flowers compared to February.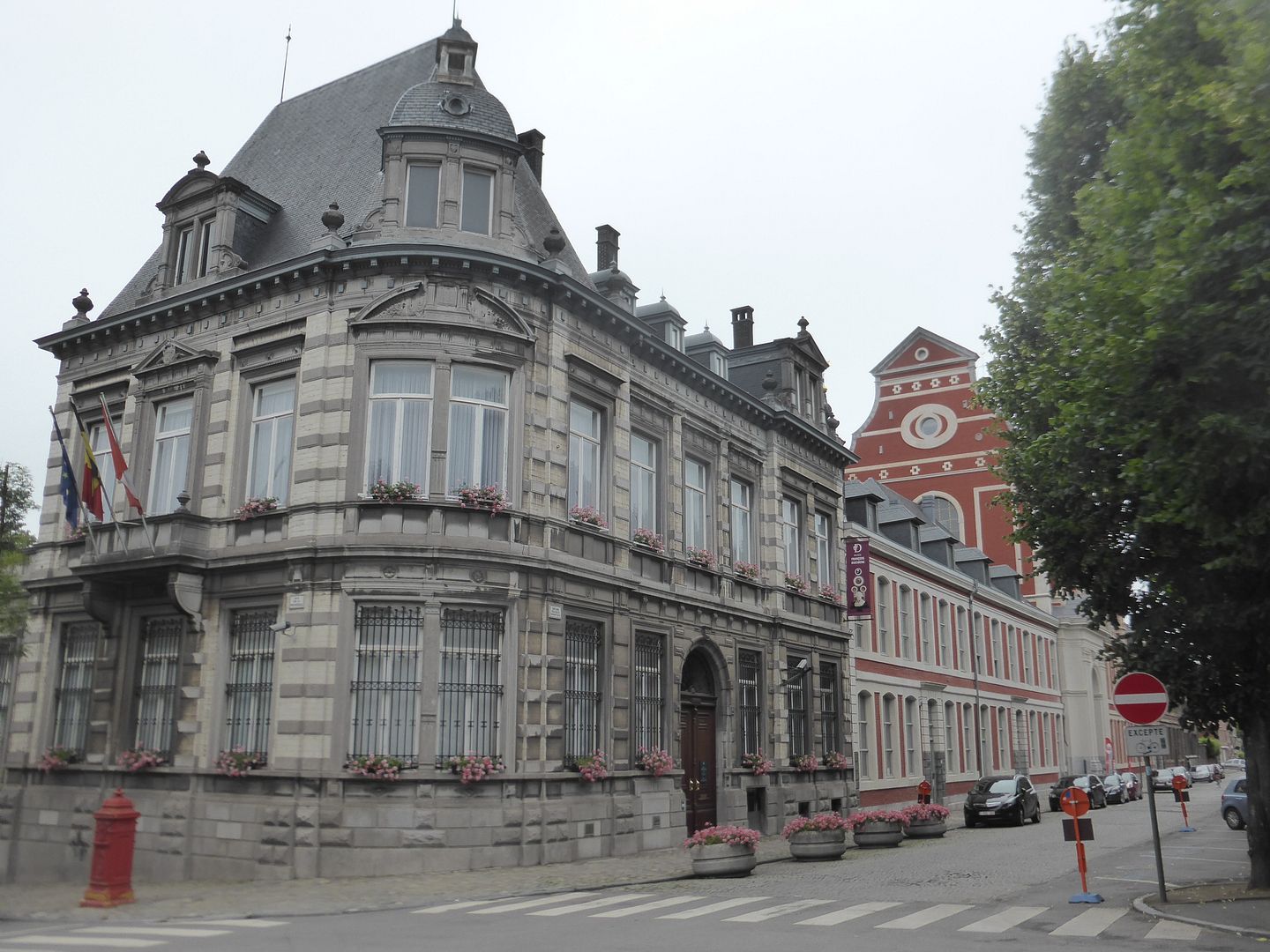 There were in fact a lot of flowers, and these were very prominent since they match the colours of the Belgian flag. And today was the
Fête Nationale
.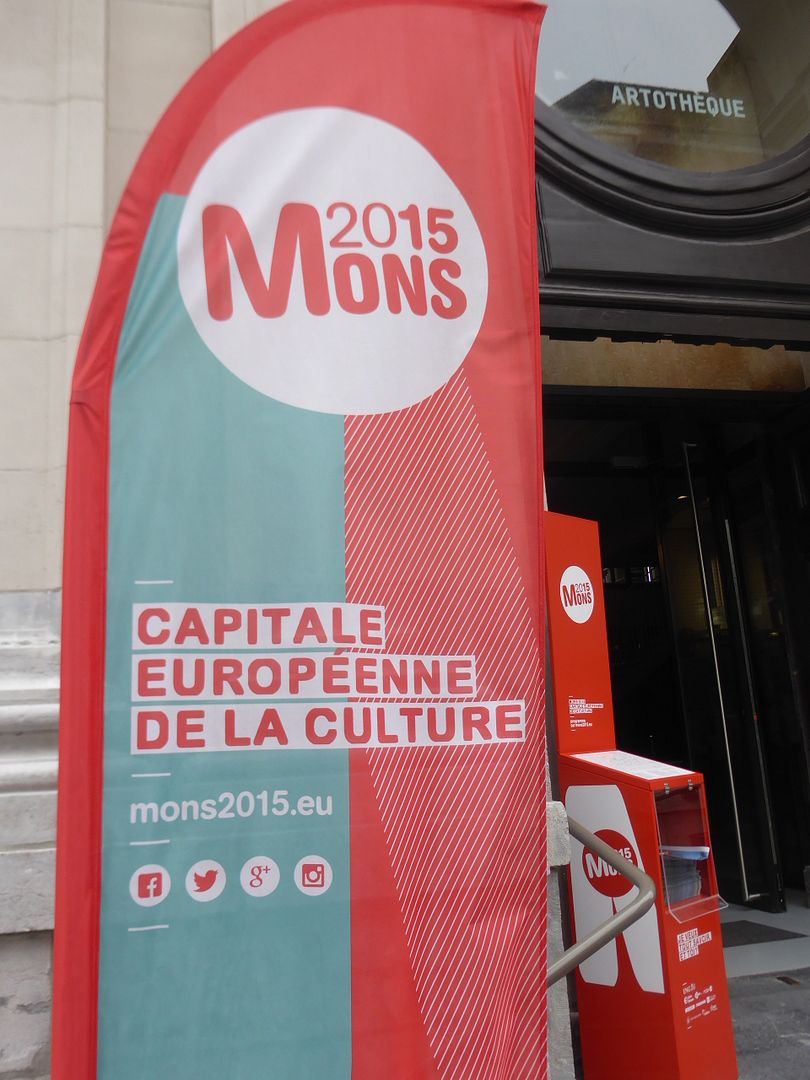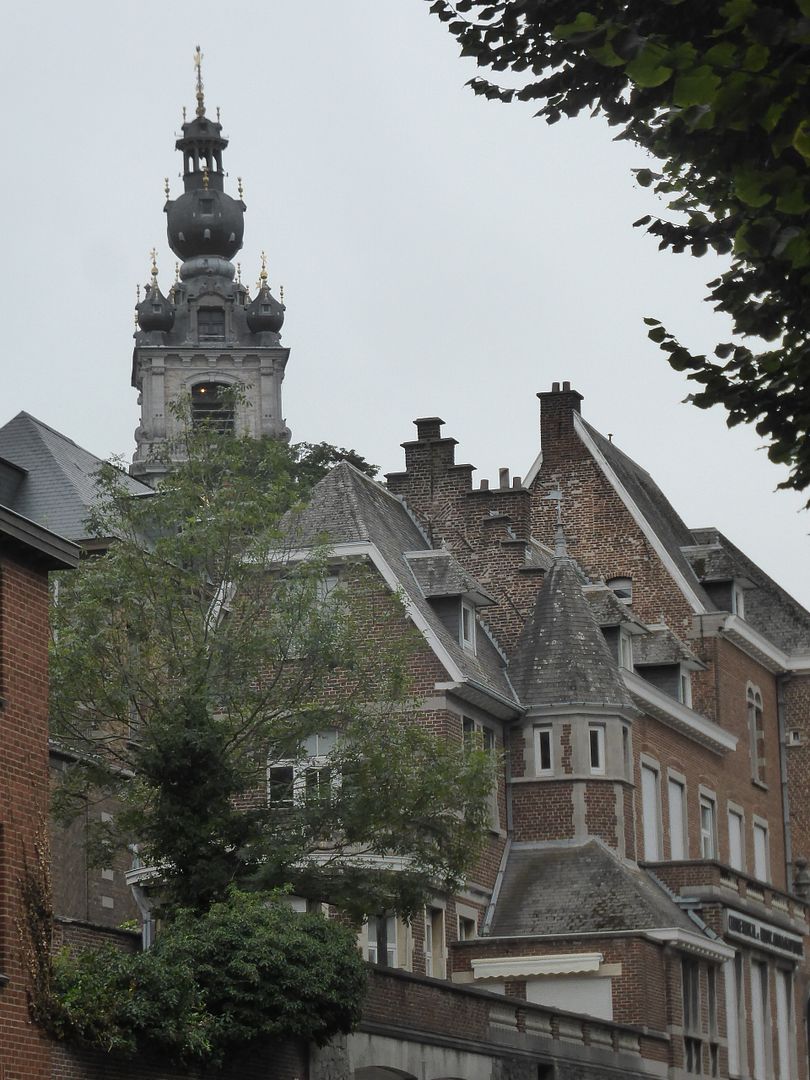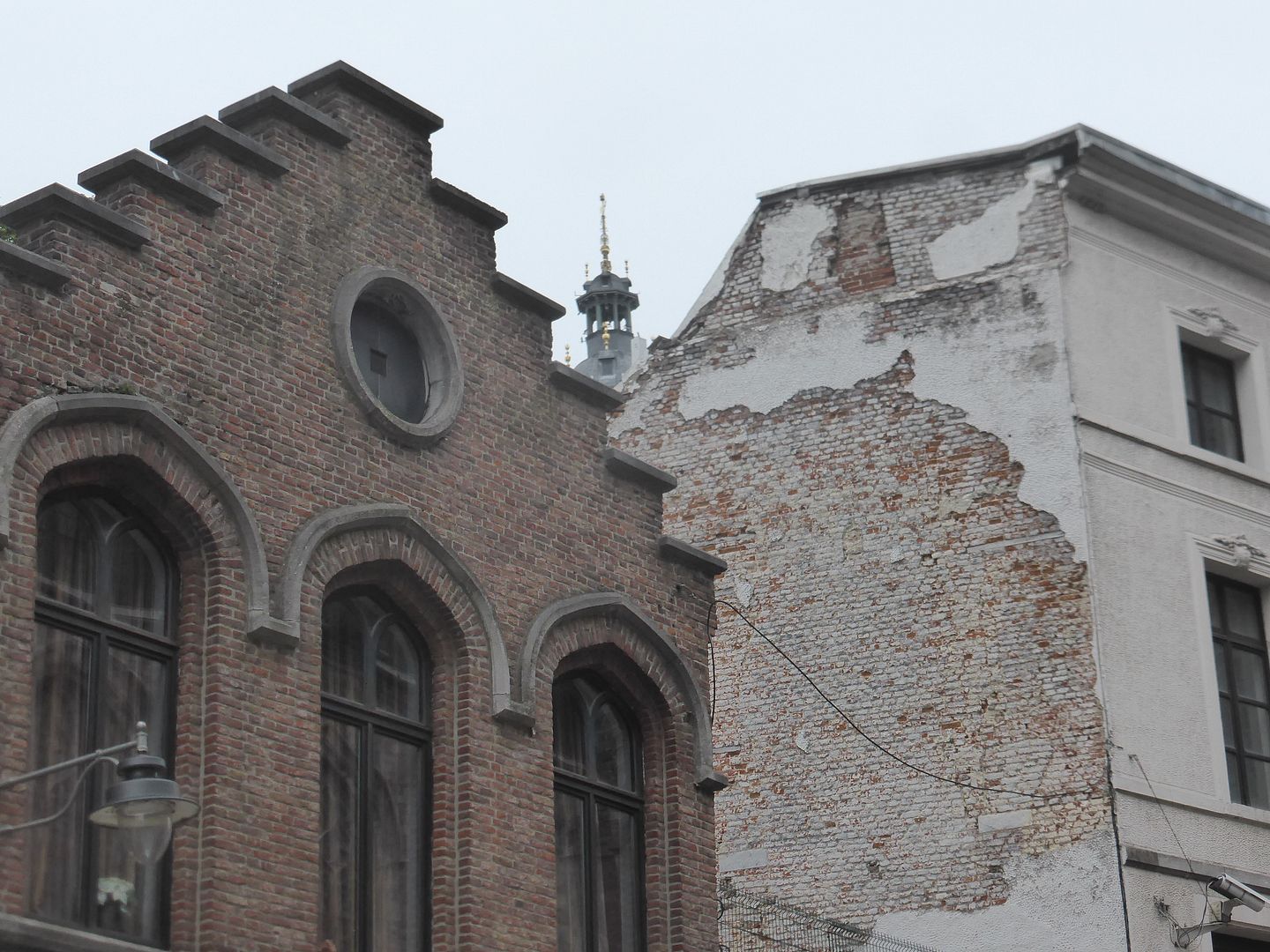 I quickly remembered that walking on the streets of Mons could be a challenge, because most of them are like this.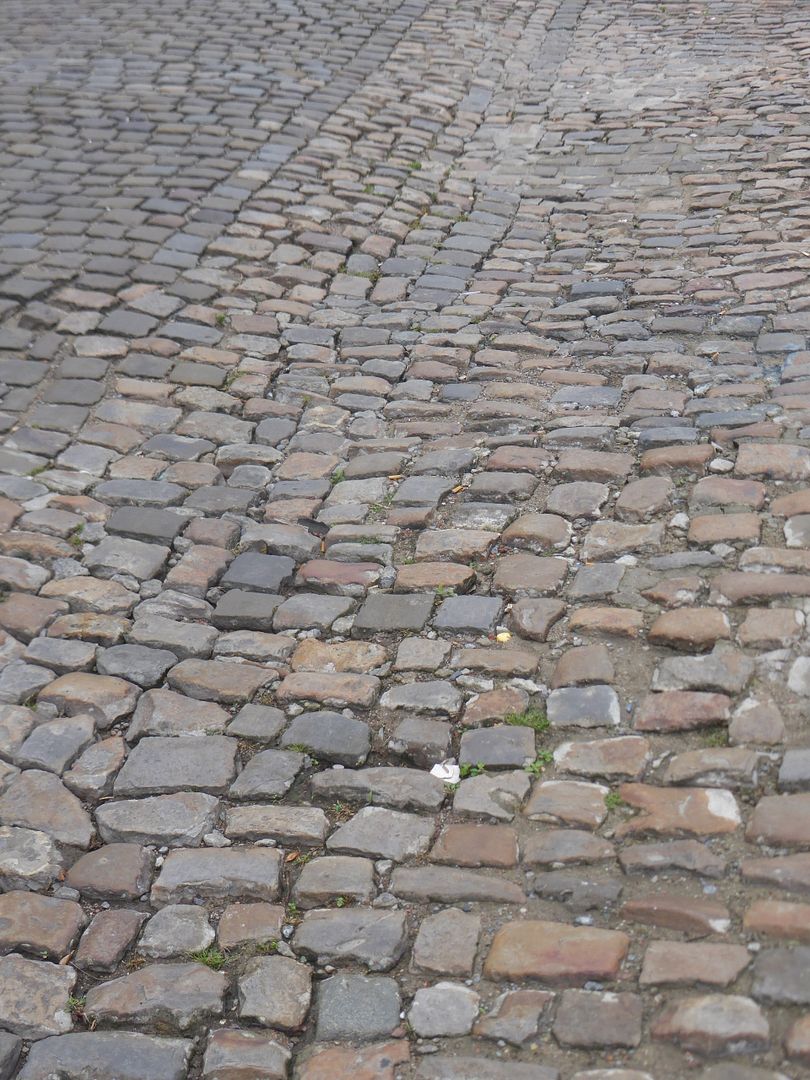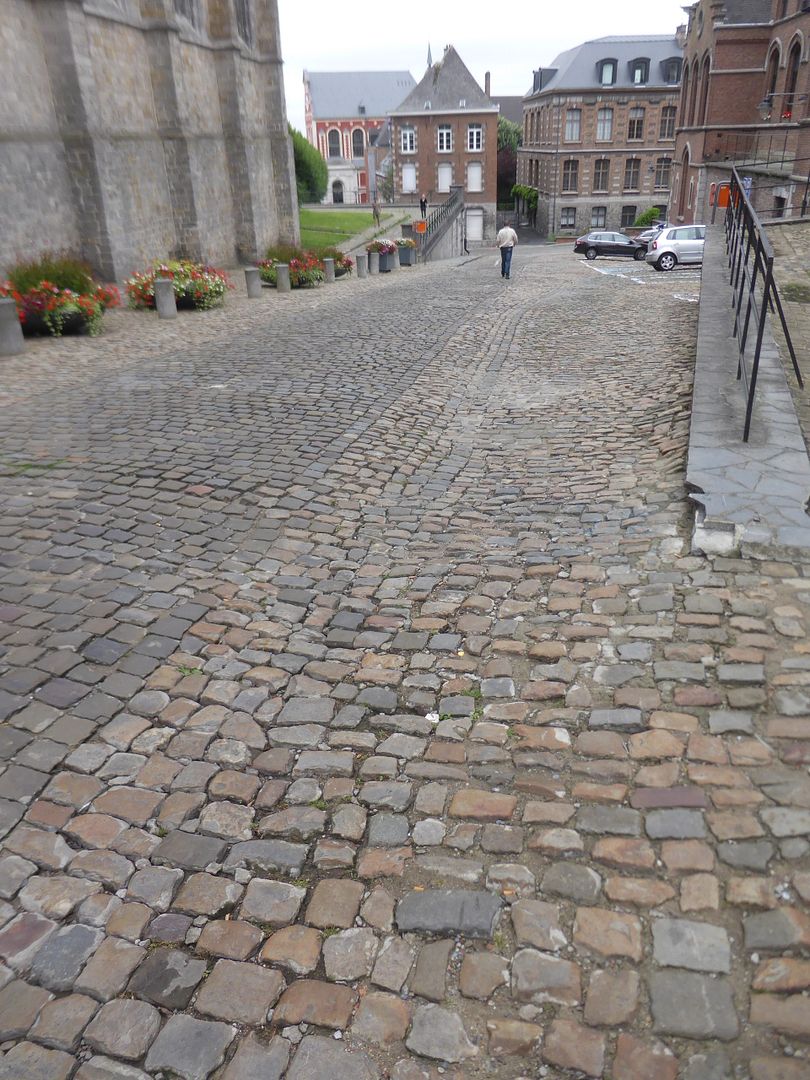 I ducked into the
Sainte-Elisabeth
church. I don't know if it is the most famous one, but it is at least the most central one.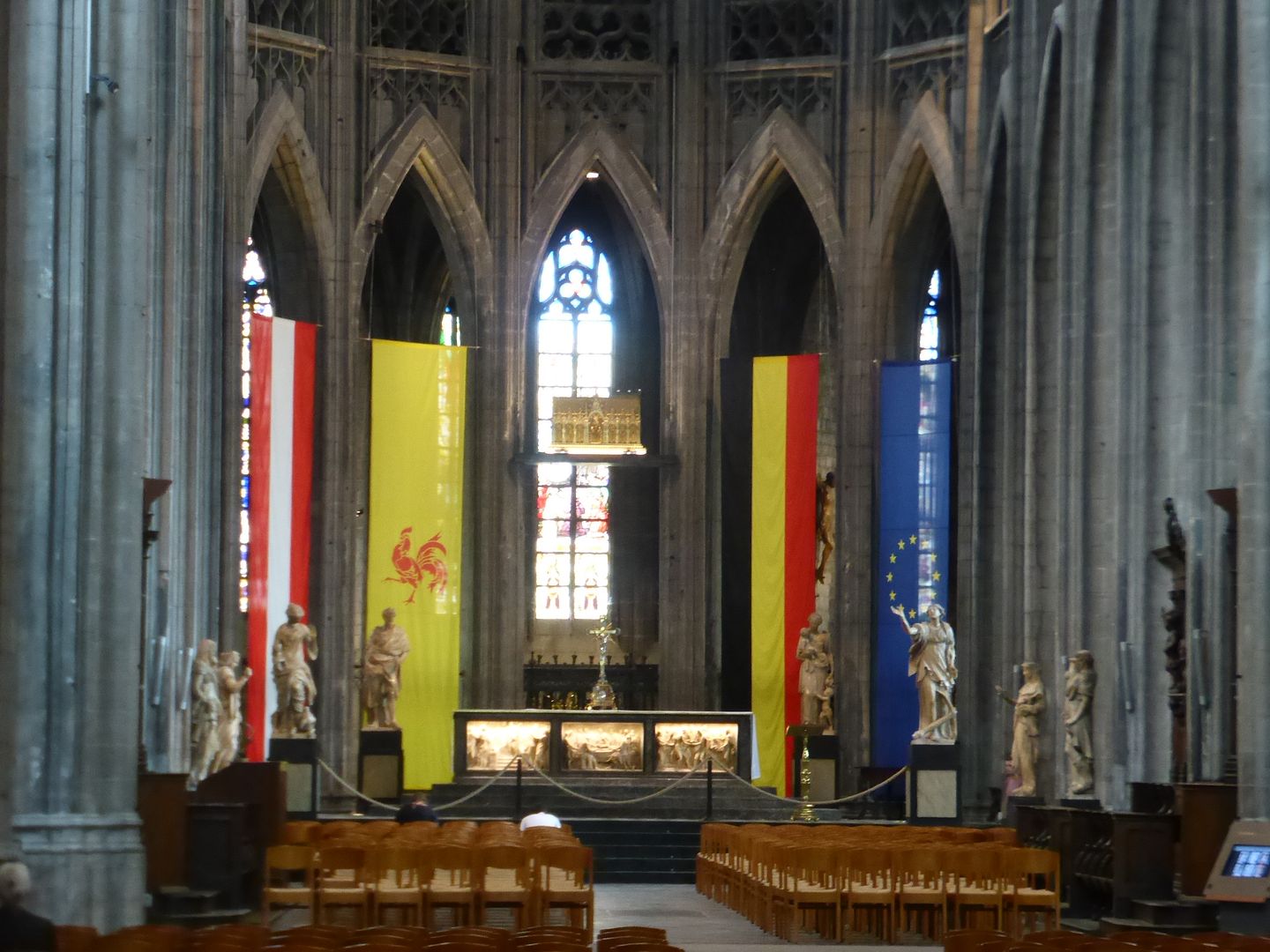 I already photographed it in my original report about Mons, but this carriage displayed inside is still stunning.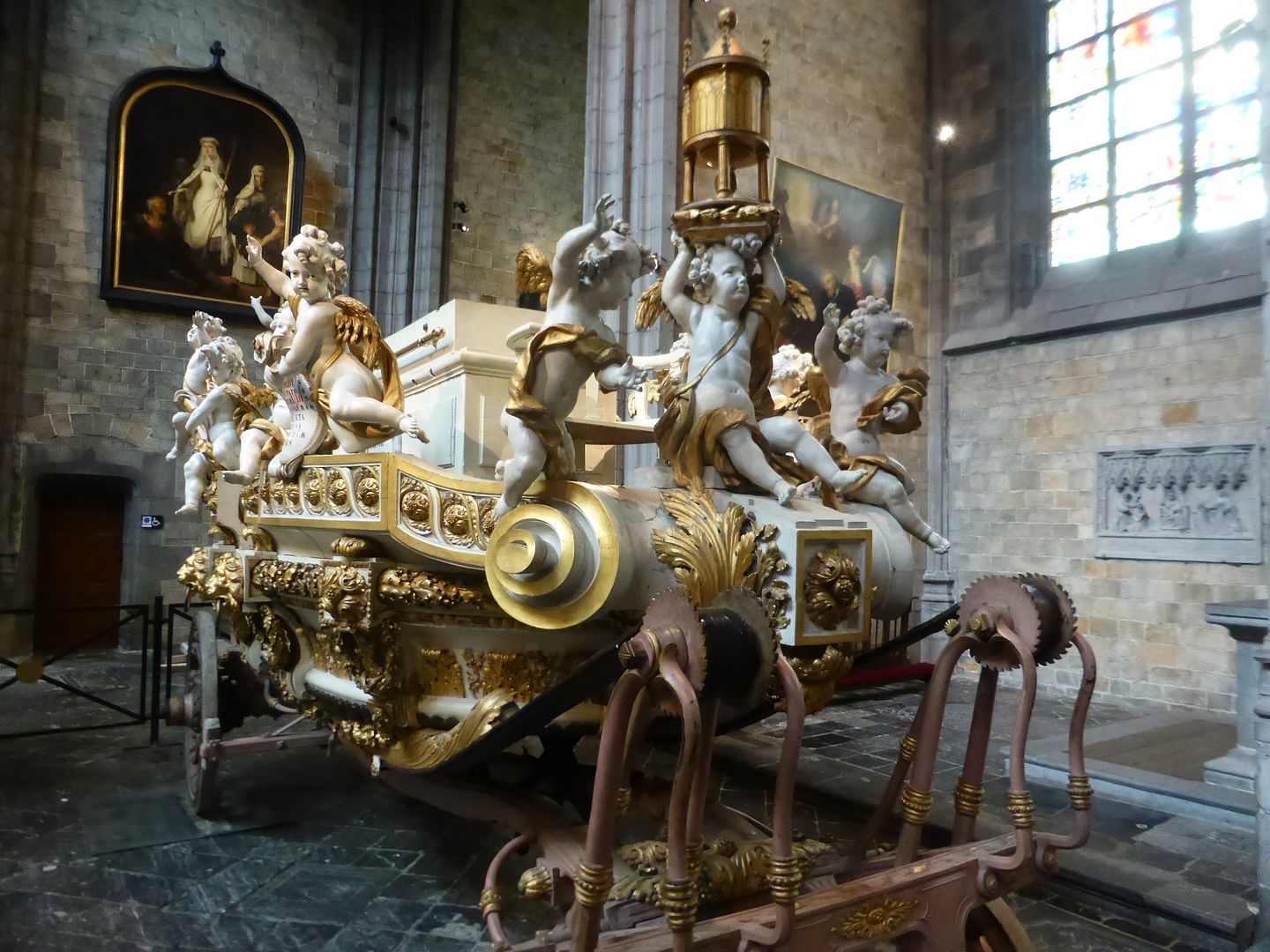 I absolutely did not recall the fact that there is a public restroom directly under the crucifix. In fact, I have never seen such a thing in a church before.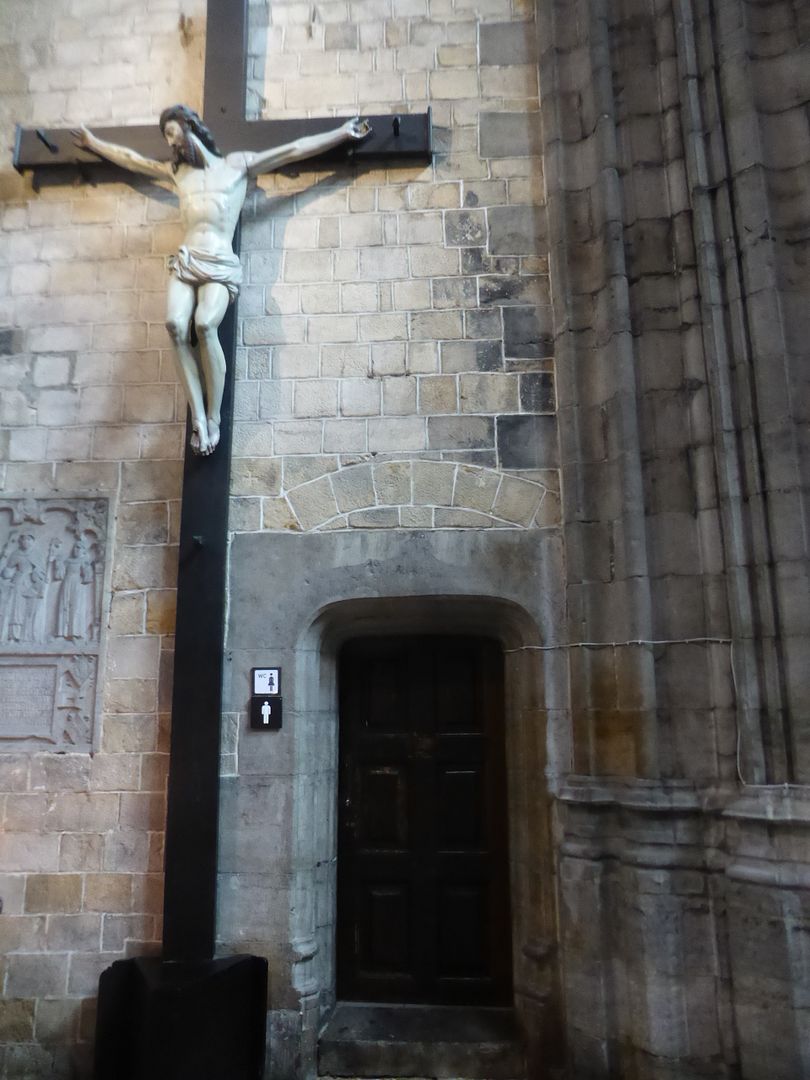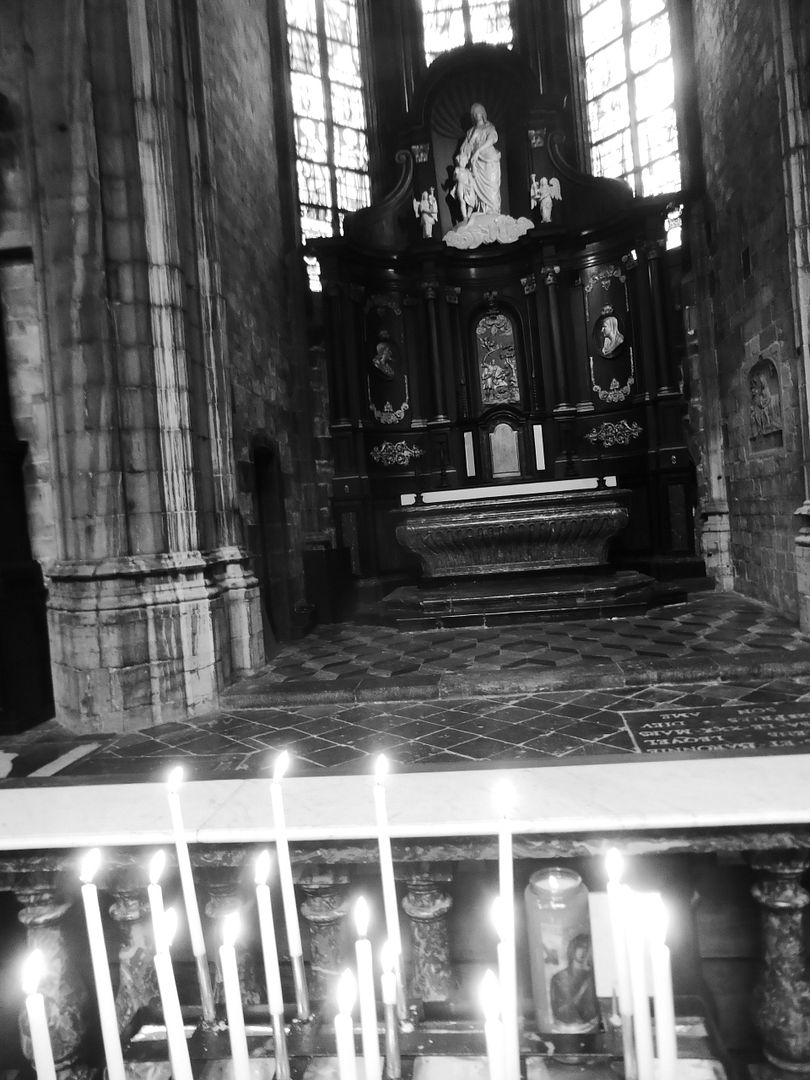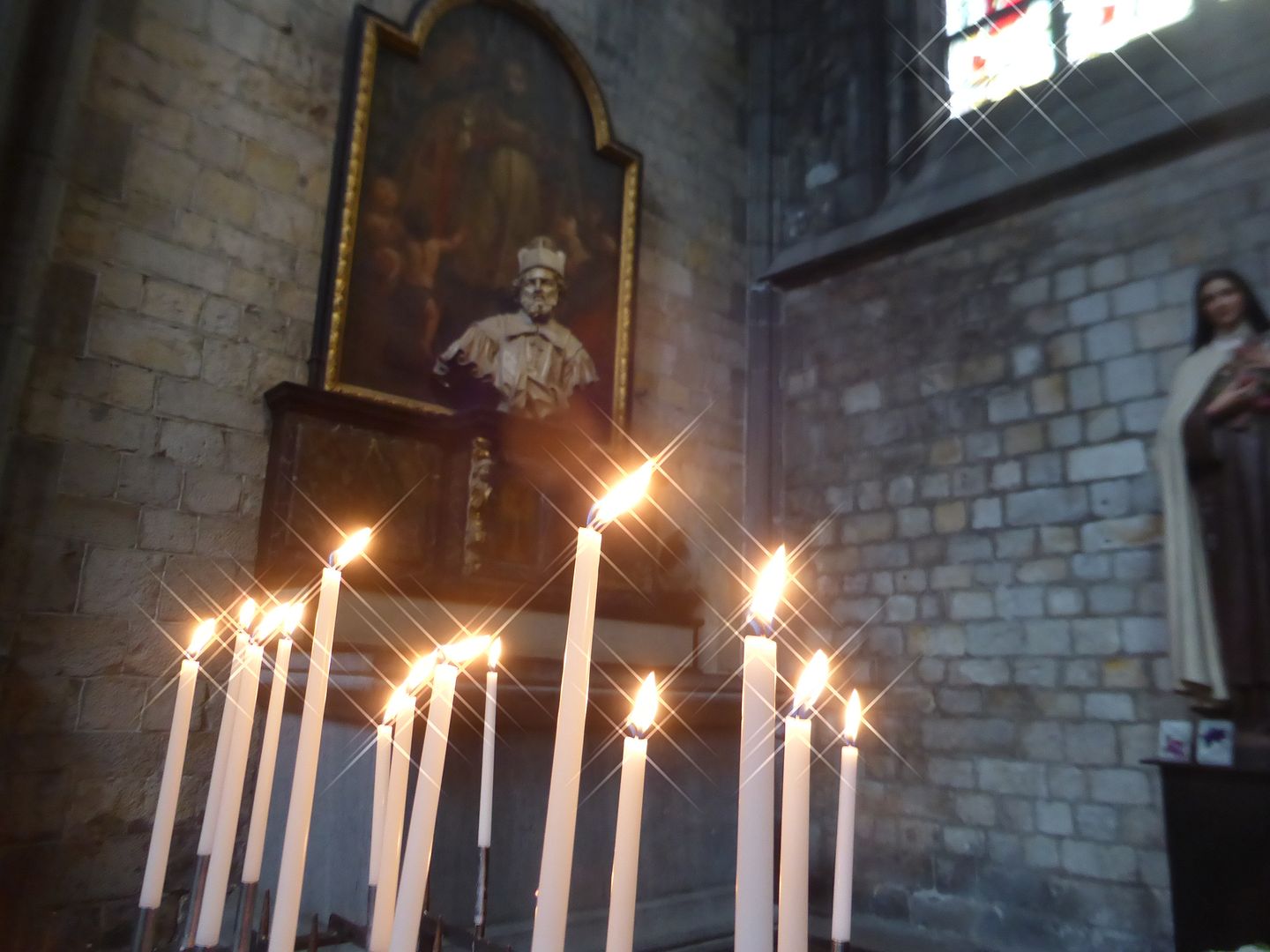 Nobody seemed to notice this inviting little door off in a corner.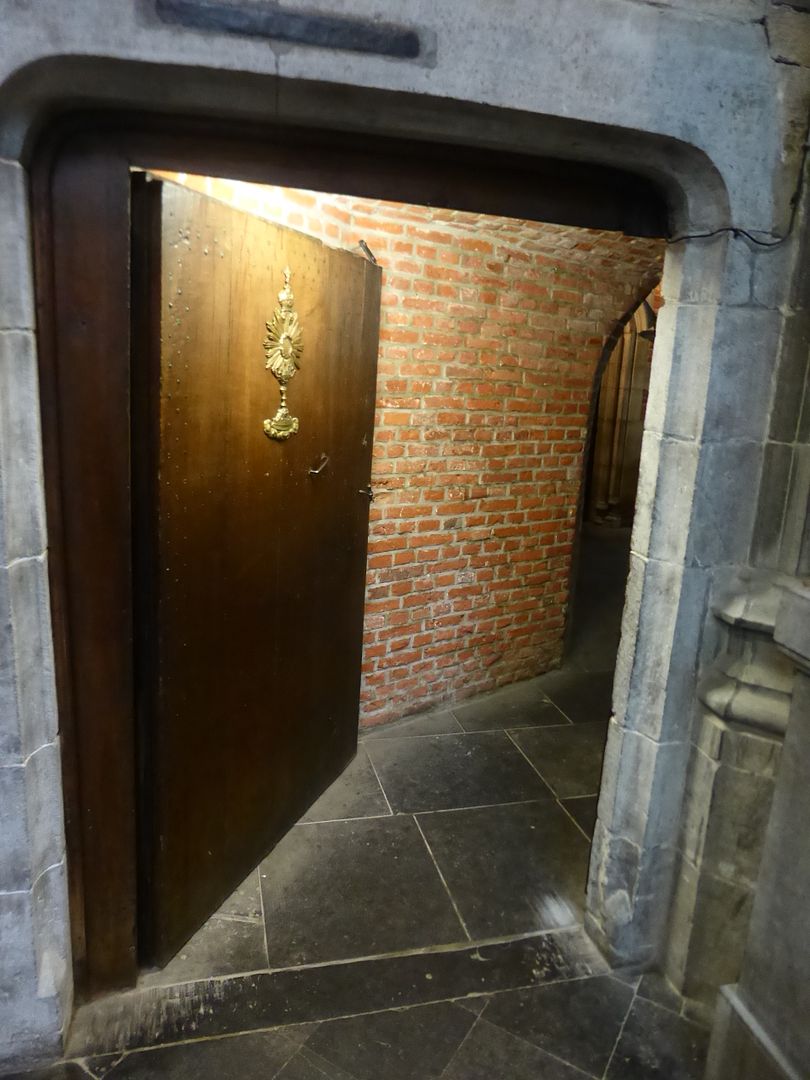 Therefore, they missed this stunning artwork.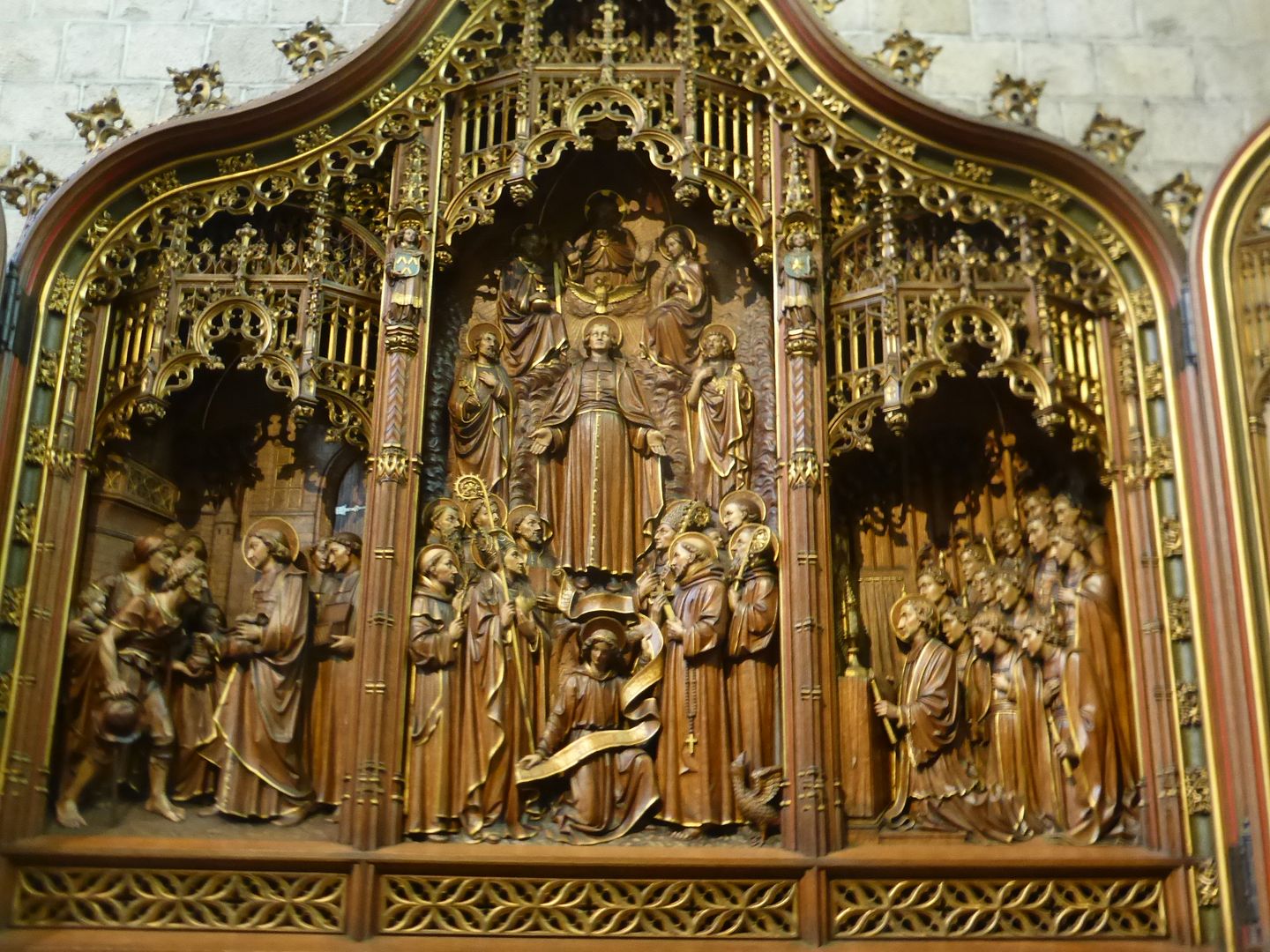 They also missed Rastafarian Jesus.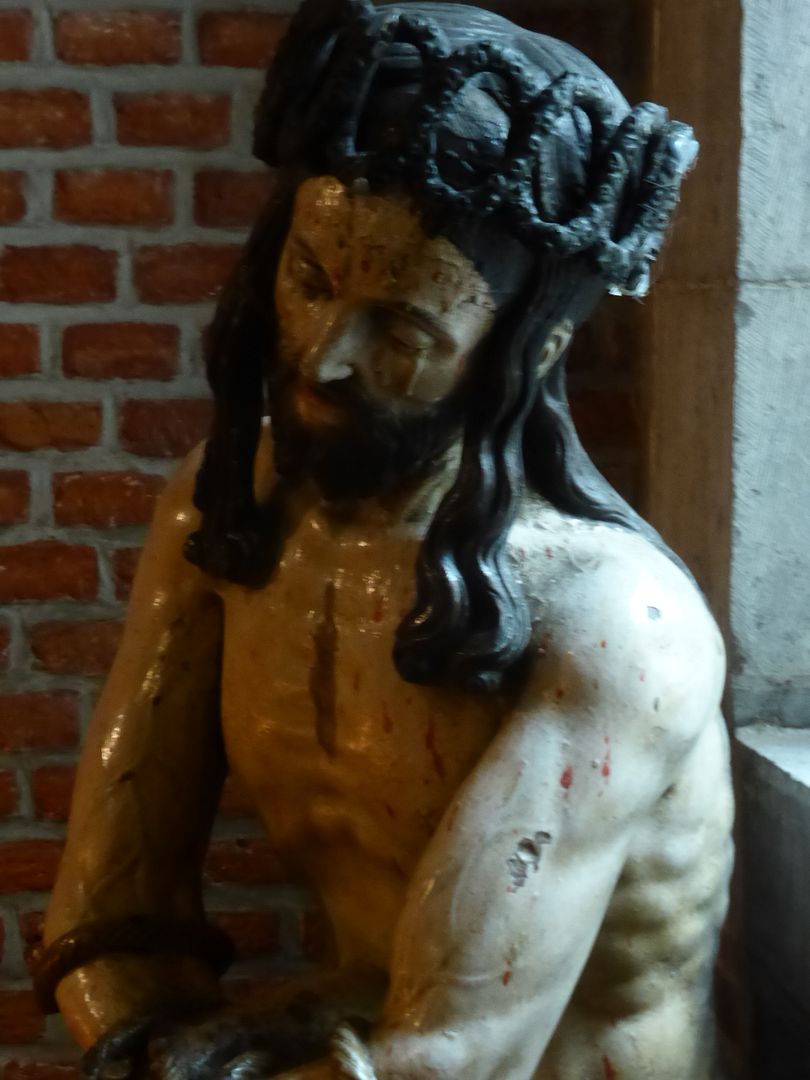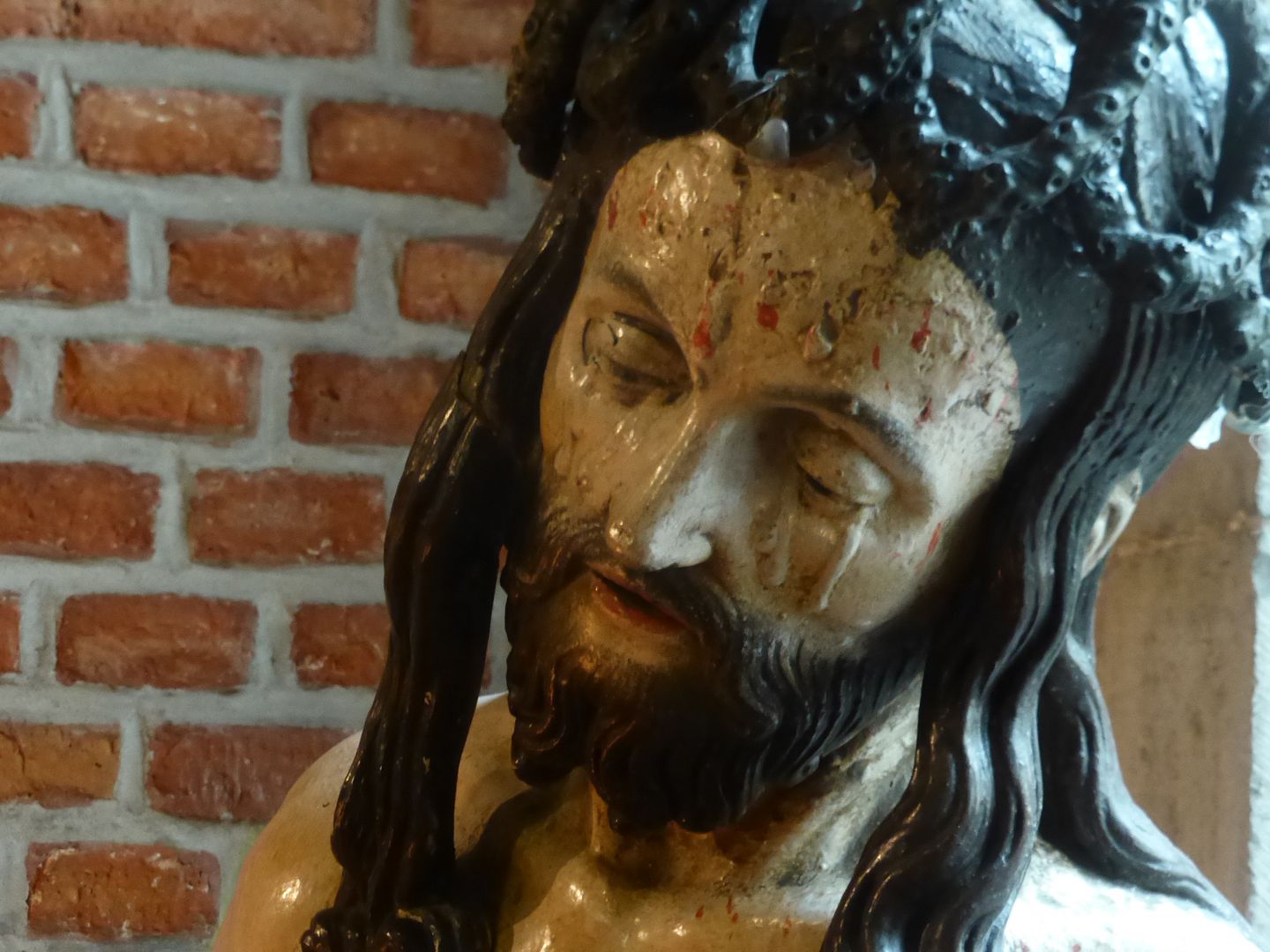 I guess they were more interested in Jesus the Big Lebowski Dude just outside in the main church.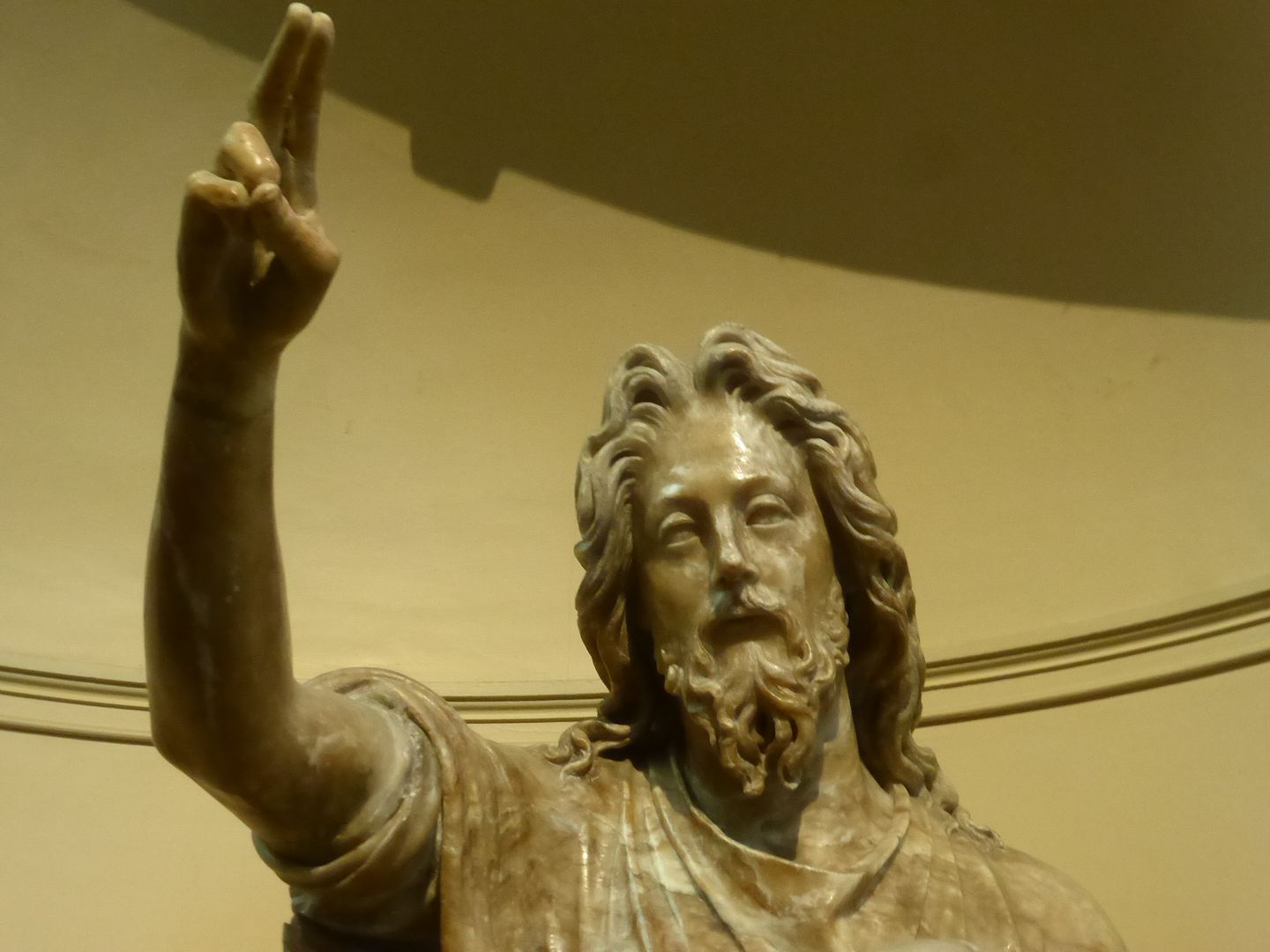 Frankly, I find this church a bit weird, which is what proves that it is in Belgium.