Post by Deleted on Oct 9, 2015 11:47:36 GMT
The market in Rungis, which replaced the historic market of Les Halles in Paris is the largest mixed product (food and plant) market in the world, according to the tour guide, who pointed out that the whole market is bigger than the Principality of Monaco. He also mentioned that it is slowly declining, because modern technology allows more and more producers and customers to bypass central markets, but it looks like Rungis still has a number of years ahead of it and nobody is going to go hungry.
This report took quite a bit more determination than many of the other reports here, because it is not the easiest thing in the world to get up and meet for a bus rendezvous at 4:30 a.m. Most of the market actually begins at midnight, but visits would be neither welcome nor feasible during the height of activity with workers running in every direction and loaders whizzing back and forth in the aisles. In fact, we were warned that we weren't extremely welcome in some of the buildings even as things got calmer, because the Rungis market receives 30,000 visitors on tours every year, which is a greater number than the actual customers coming to buy things. I was frankly surprised by the number of tours in progress at the same time this morning. As everybody stood around in different places donning their obligatory sanitary garb, I think I saw at least 10 different groups of 20-25 people.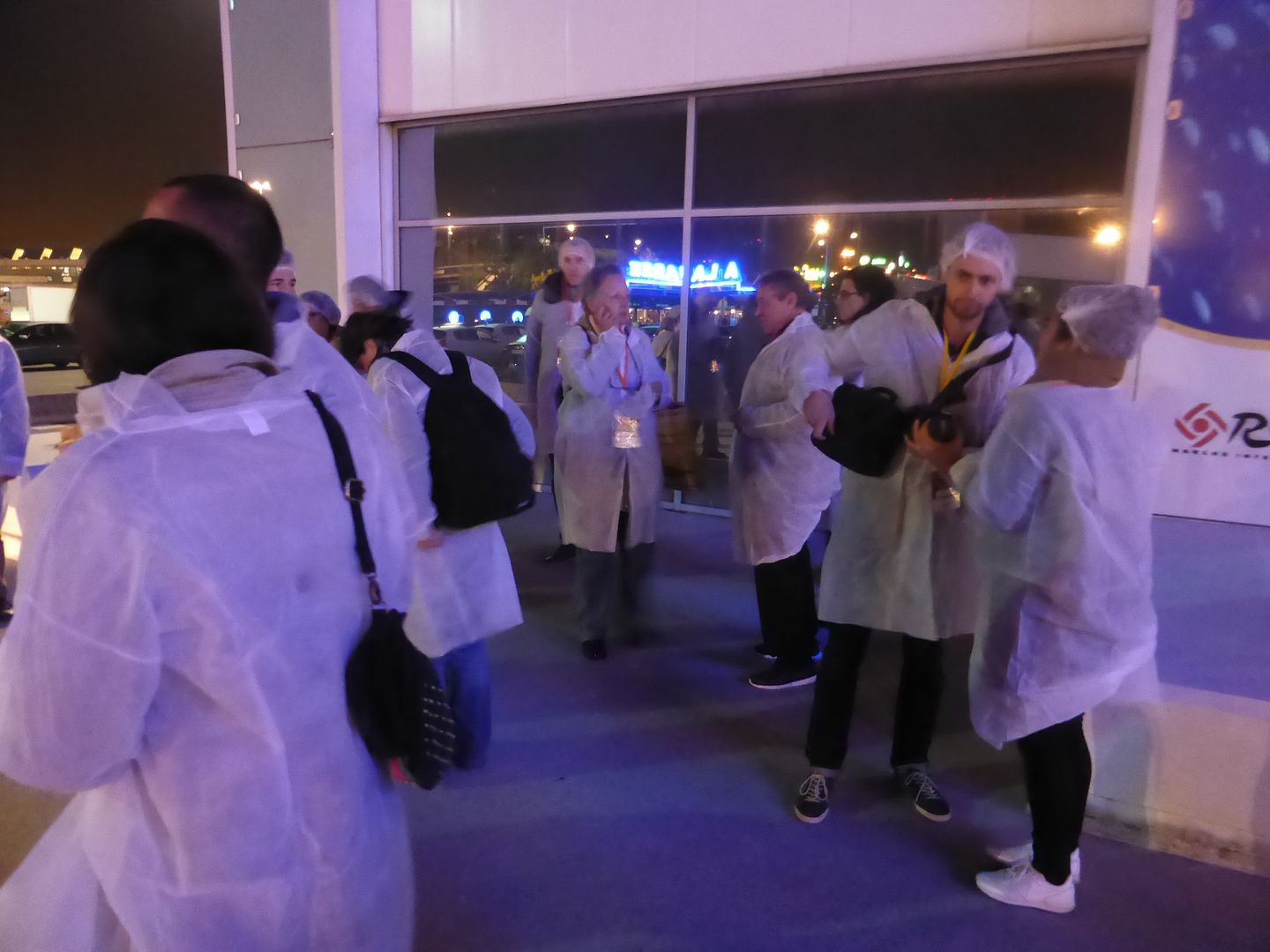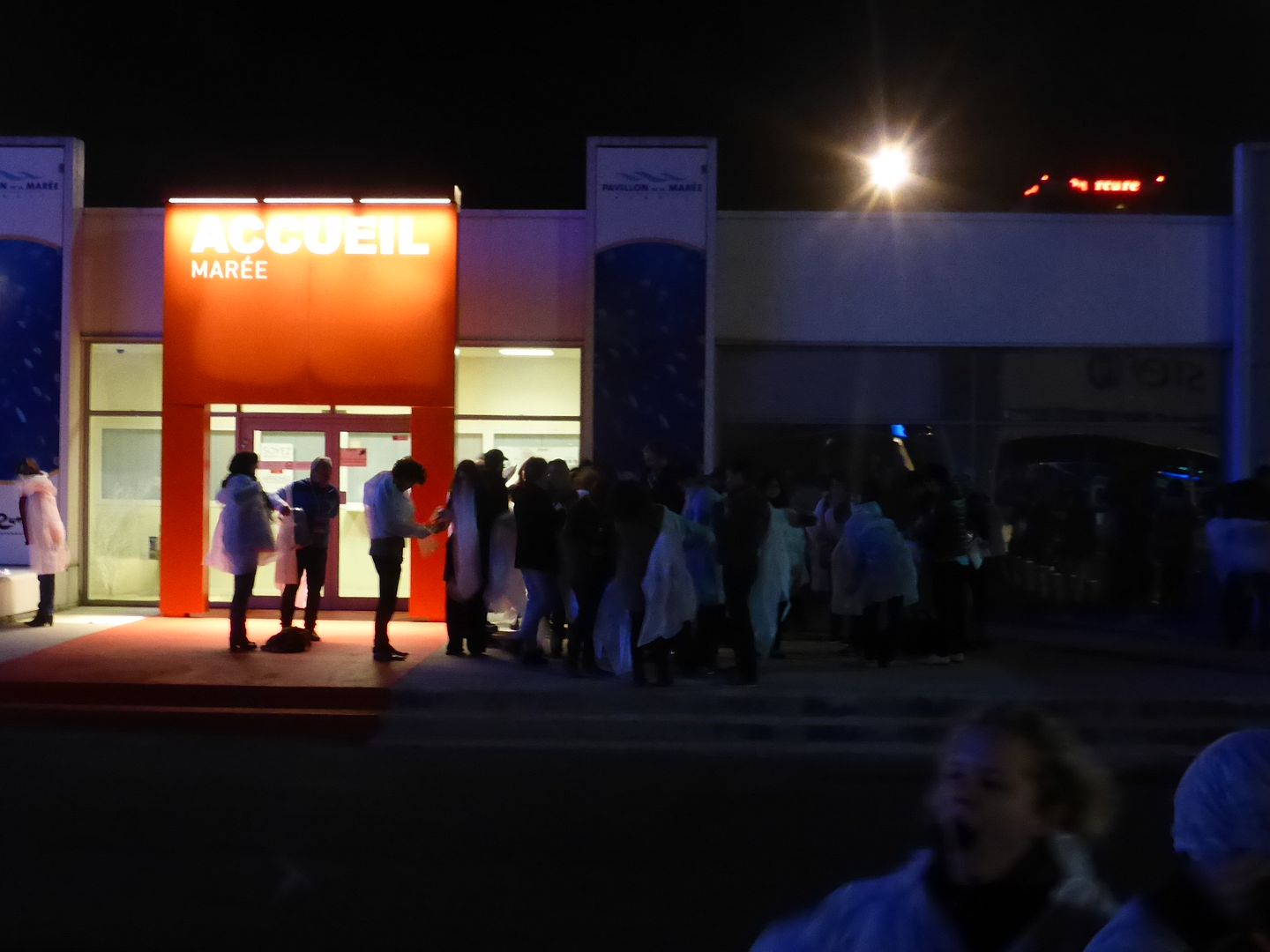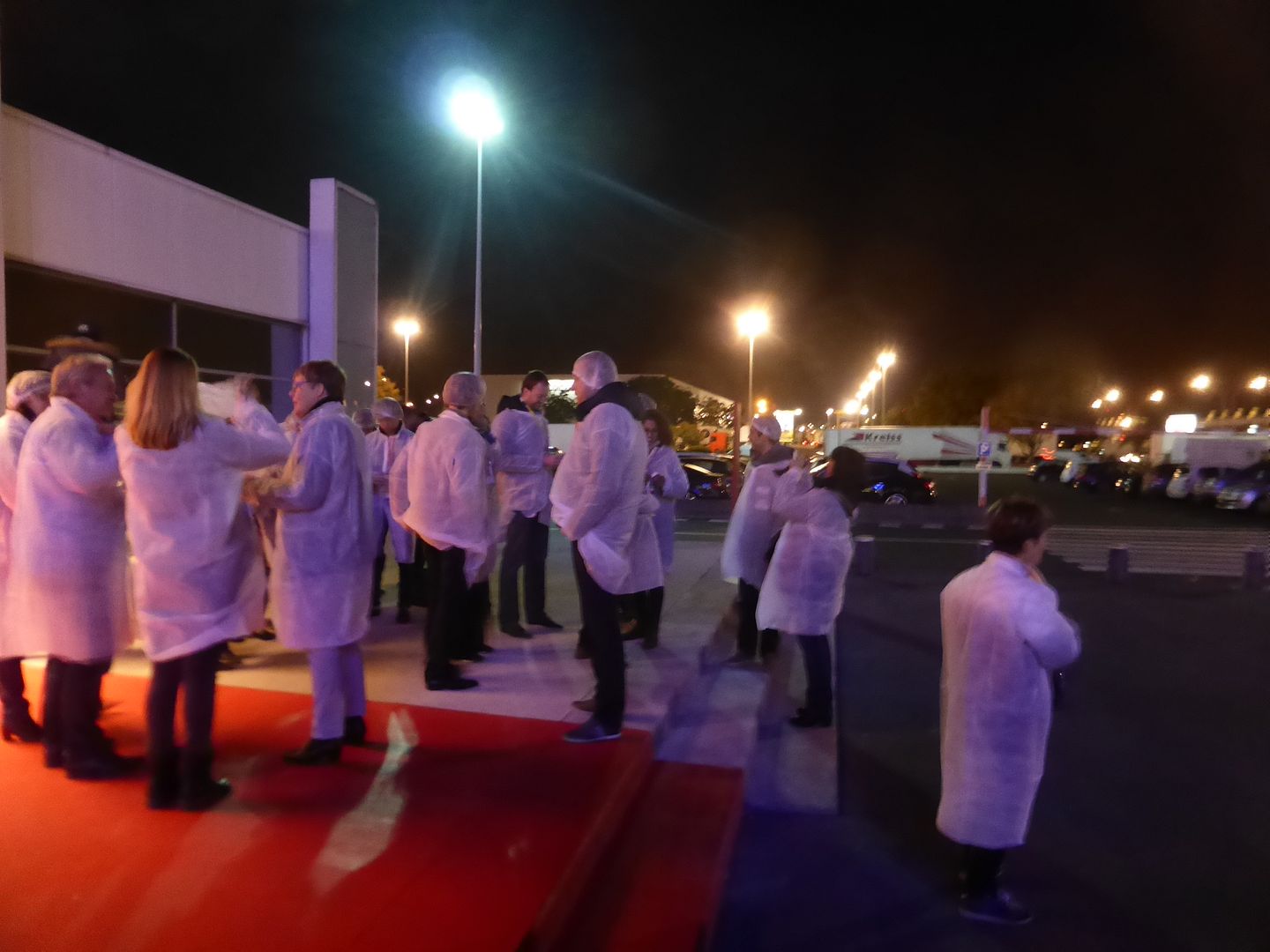 After the leaders organised things so that the groups would not be in the same place at the same time, we entered the seafood hall.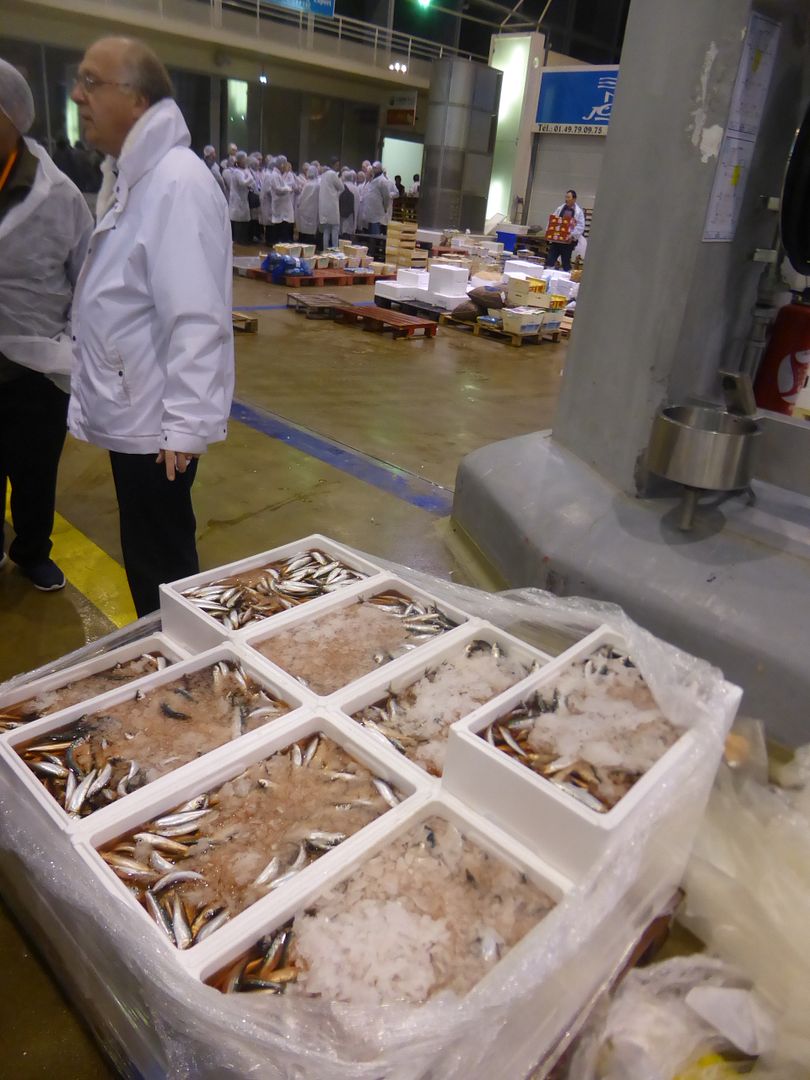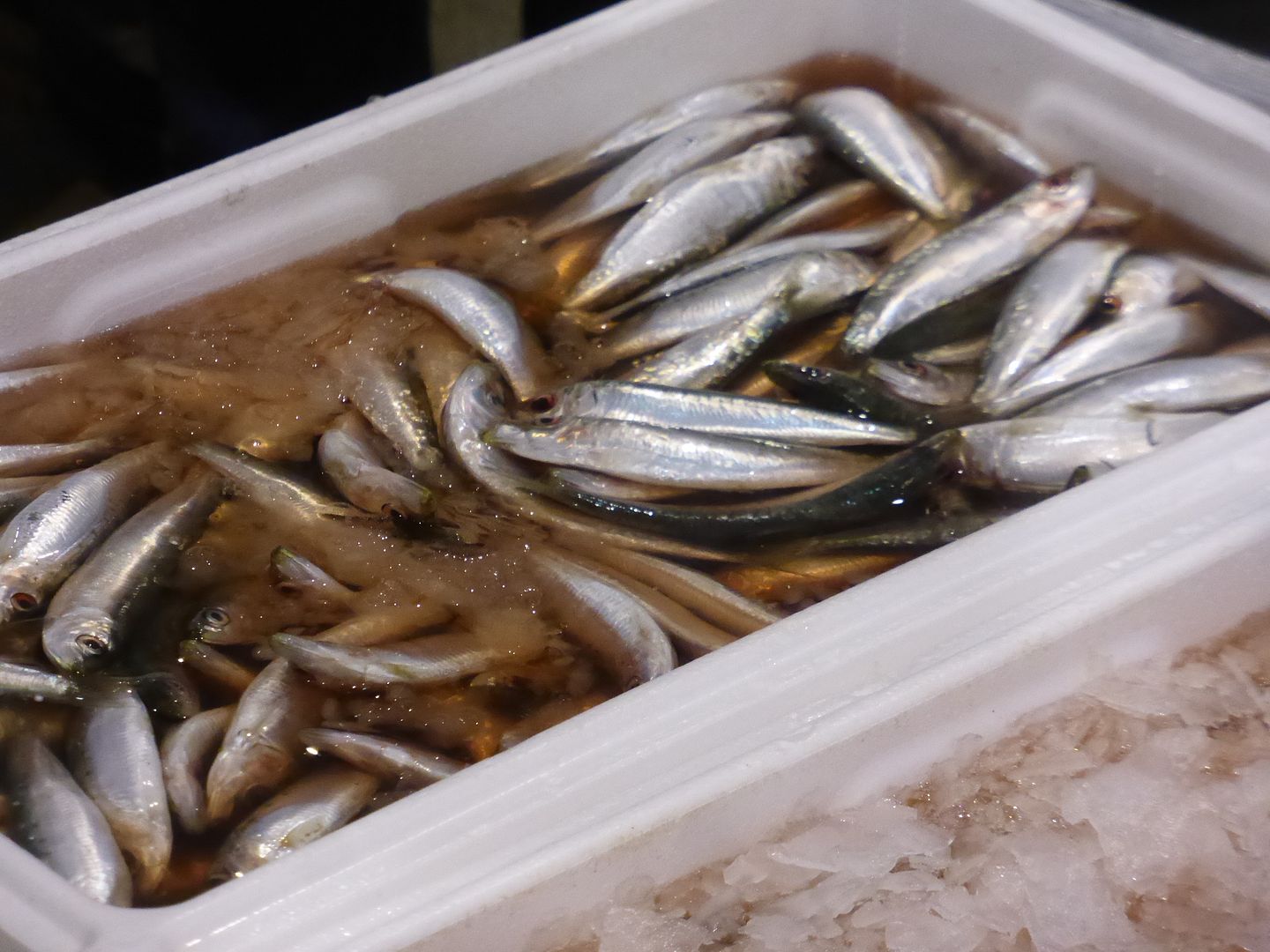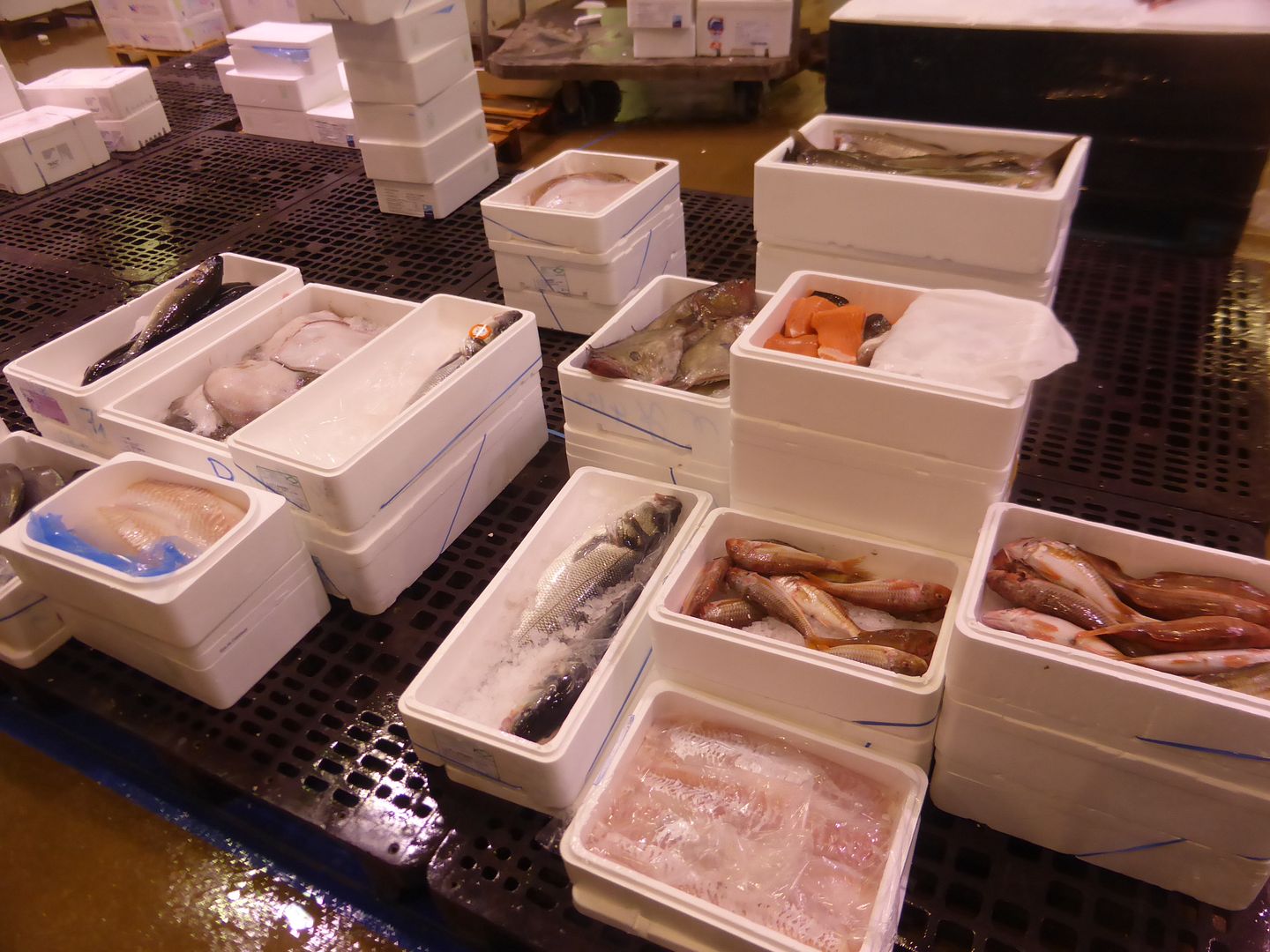 This particular market is mostly finished by 2 a.m. when the big chains stock up, so not much was happening. By 5 a.m. most of the customers buy relatively small amounts for restaurants.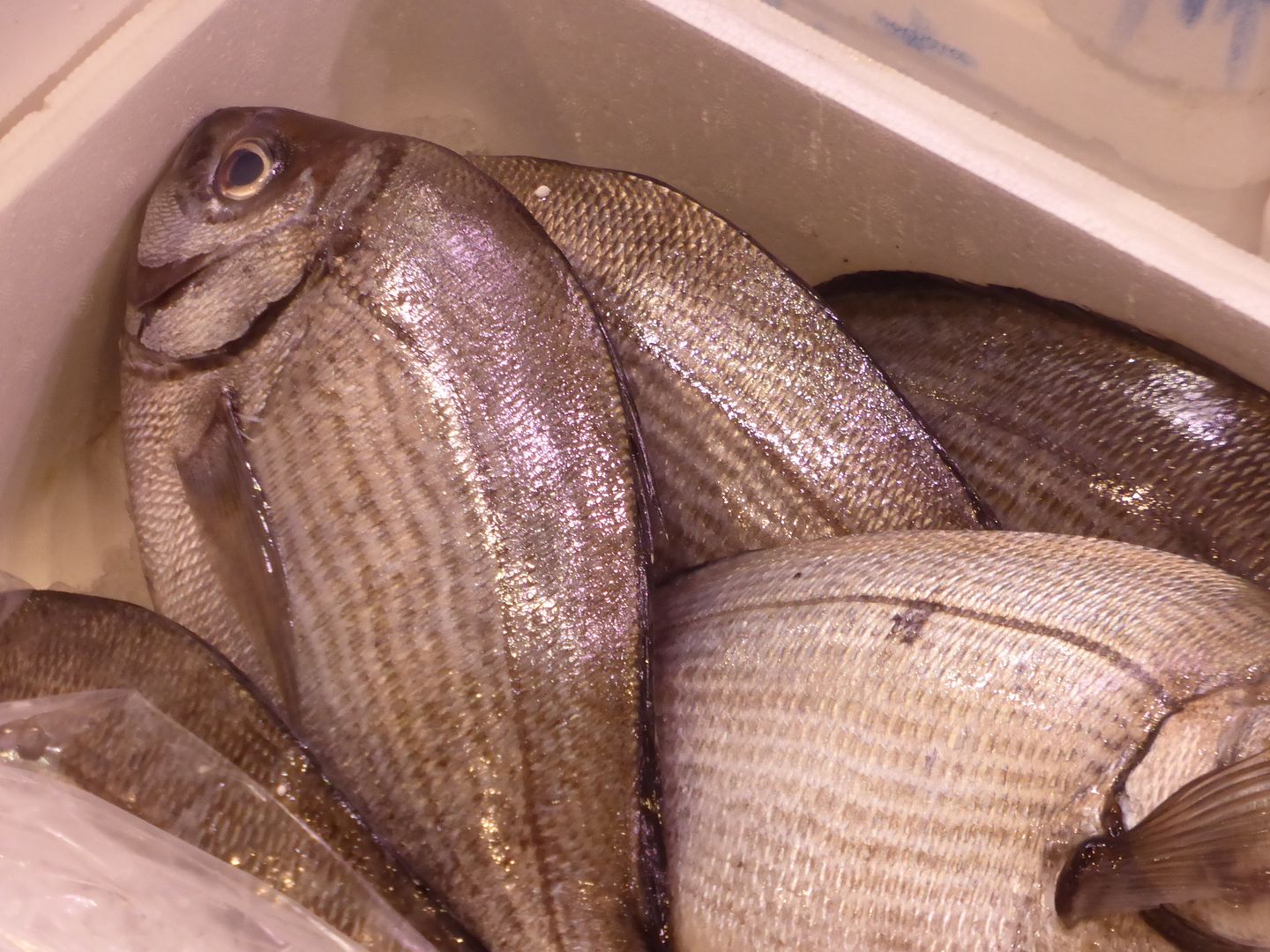 It is a pretty huge building.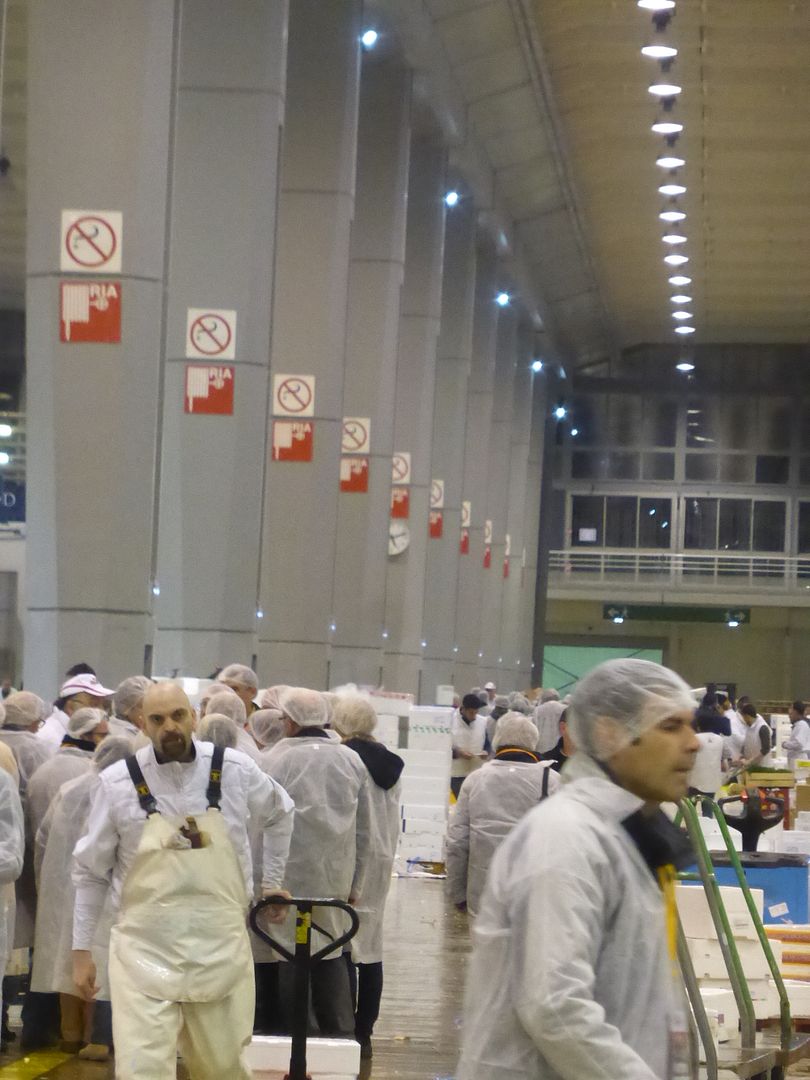 These creatures were still writhing in fury at being taken prisoner, not at all like the sluggish movements that you can see at a local fish market.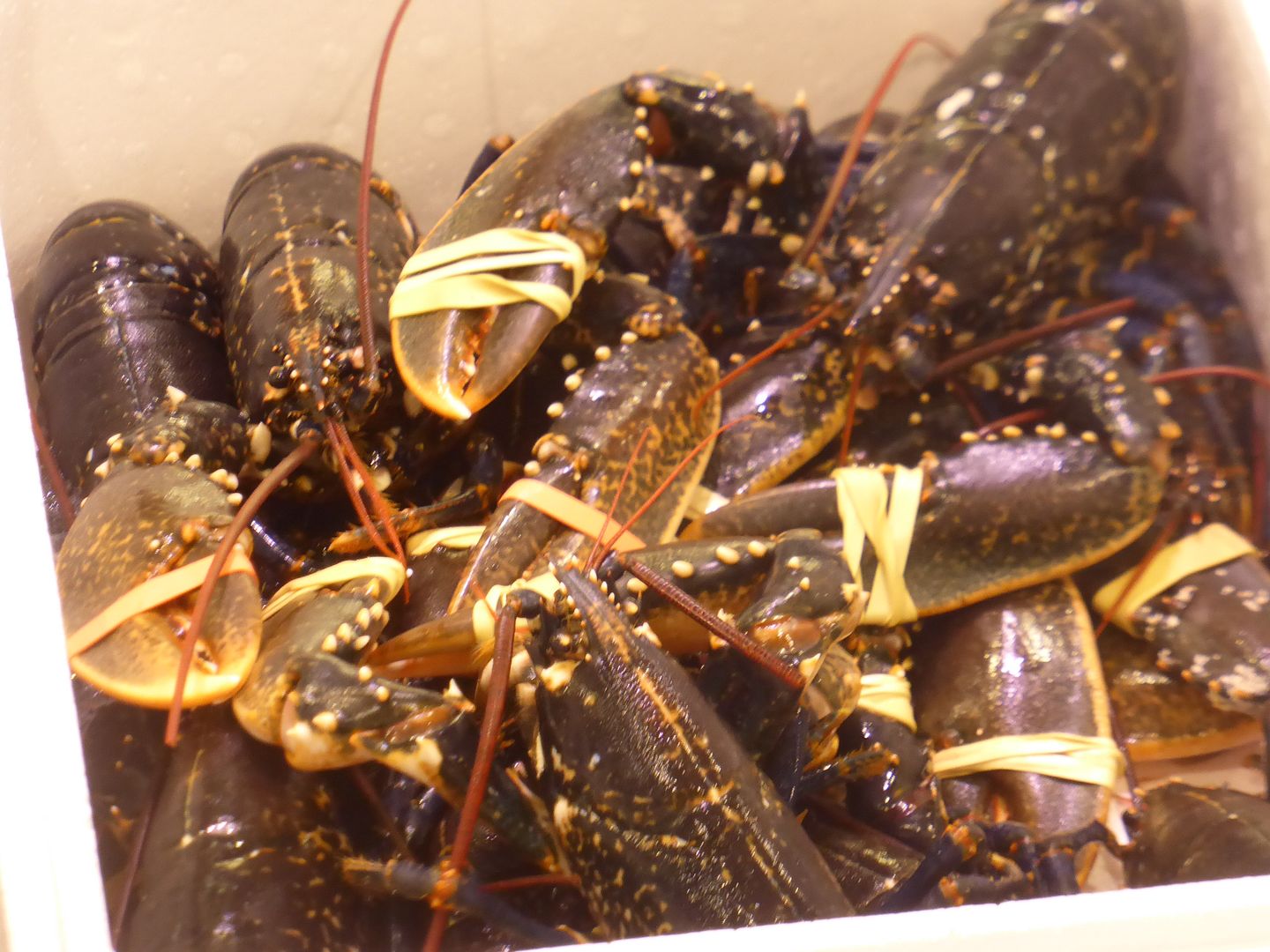 I have only eaten sea urchins about twice in my life. They are in my category of "good, but too much trouble to prepare and eat."