Post by Deleted on Mar 30, 2016 19:52:53 GMT
I had planned this trip about a month ago as a very short getaway due to certain restrictions that I had on my free time. Before the trip took place, the restrictions suddenly disappeared, but trains and the hotel were already locked in, so there was no possibility of changing anything. I had a ticket to the Lyon-Part Dieu station, which is the main station of the city, even though my hotel was closer to the old main station Lyon-Perrache. That shows how little I know about Lyon, because I discovered that my train was going to BOTH stations, and later on I saw that almost every train from Paris goes to both stations. When my train arrived at Lyon-Part Dieu, every single person in my car got off, which worried me (might they disconnect this car before continuing to Lyon-Perrache?), so I got off, too. But I saw there were still a few people in the next car, so I entered it and sat down. It only took about 5 minutes to reach Lyon-Perrache.
Lyon-Perrache is indeed a rather seedy old station with a few modern add-ons. It definitely needs some work done to it.
This is the back end of the station, so it isn't quite THAT bad.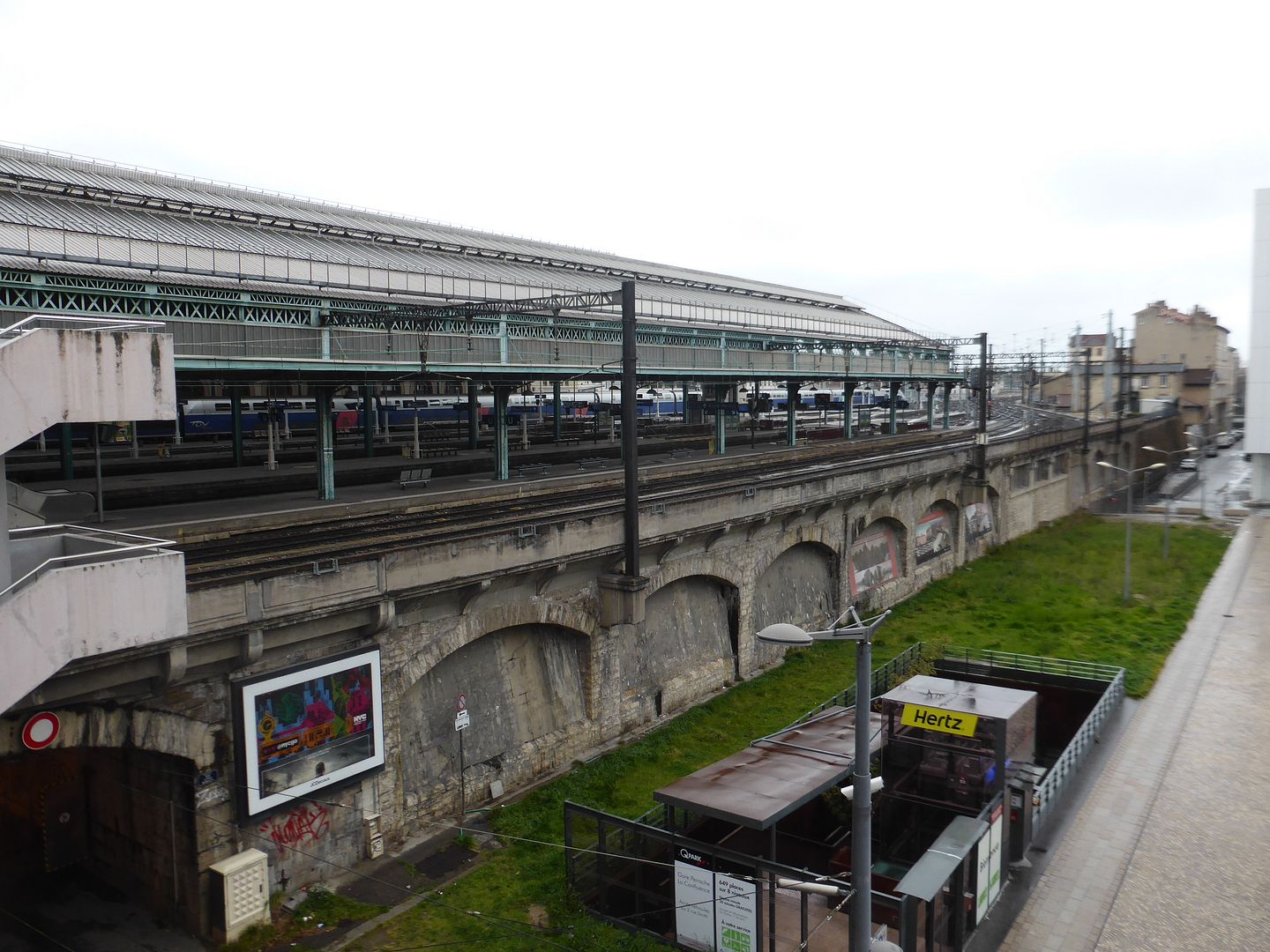 I managed to get my bearings and found my hotel, where I left my little bag (too early to check in).
I found my landmark for the trip, Sainte Blandine. At least I assume that it is the name of the church because it was the name of the tramway stop next to it. I did not check.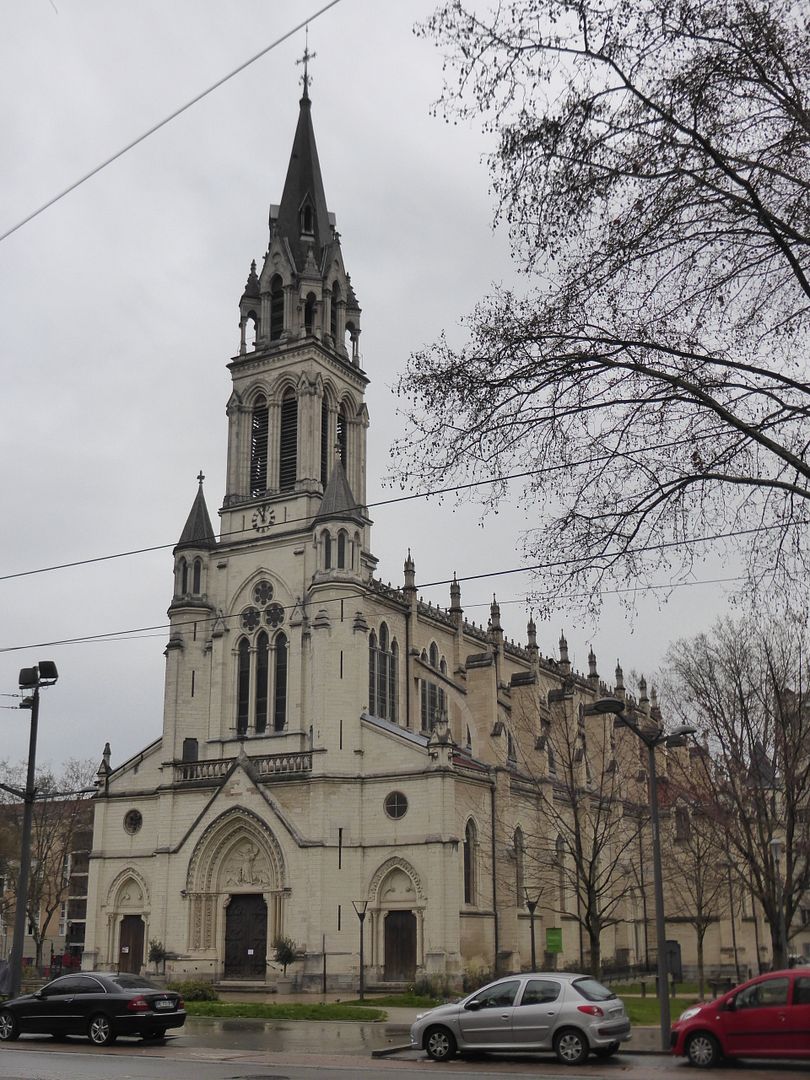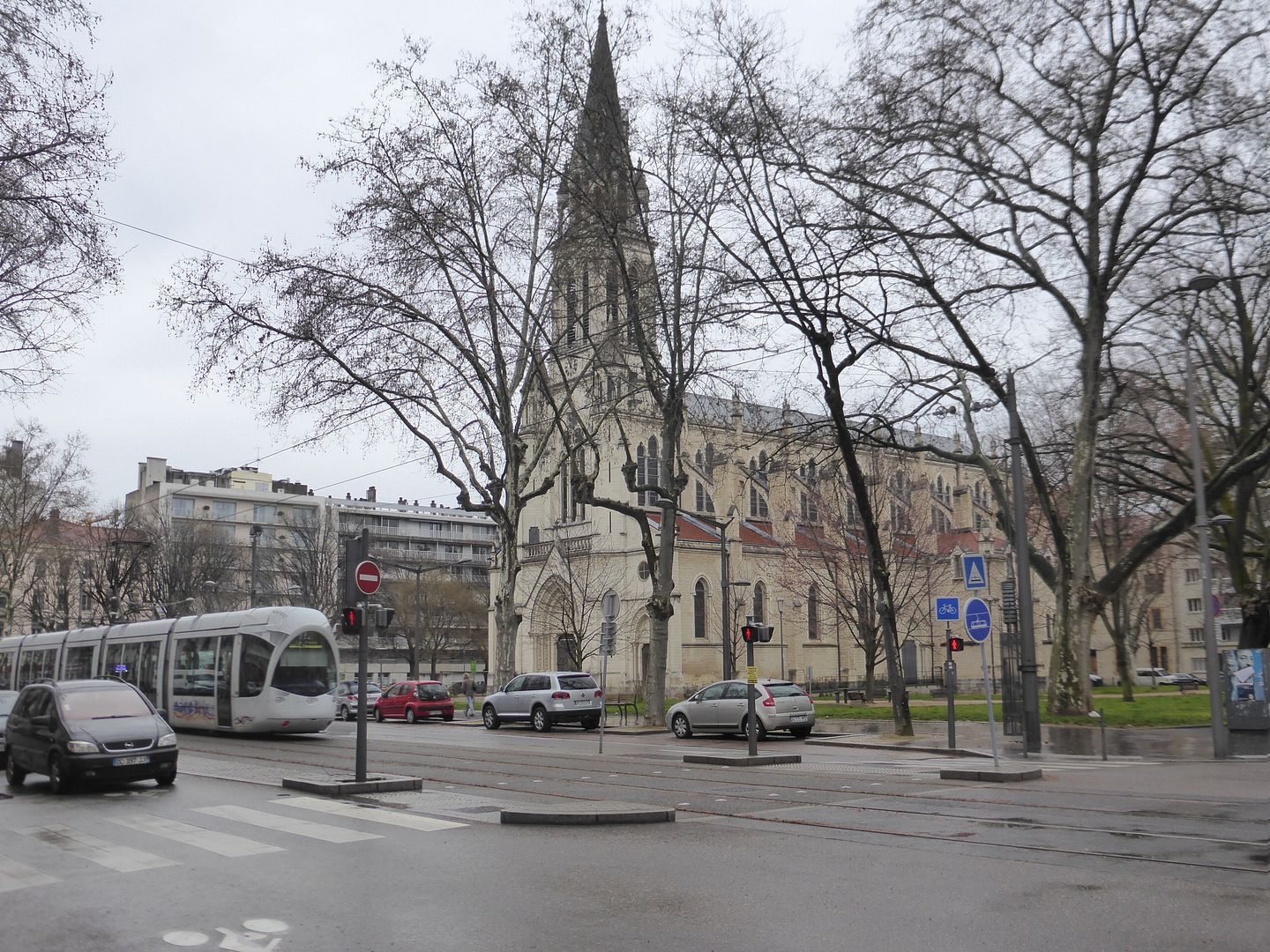 Needing to kill time, I went back to Lyon-Perrache and took the metro to "Vieux Lyon."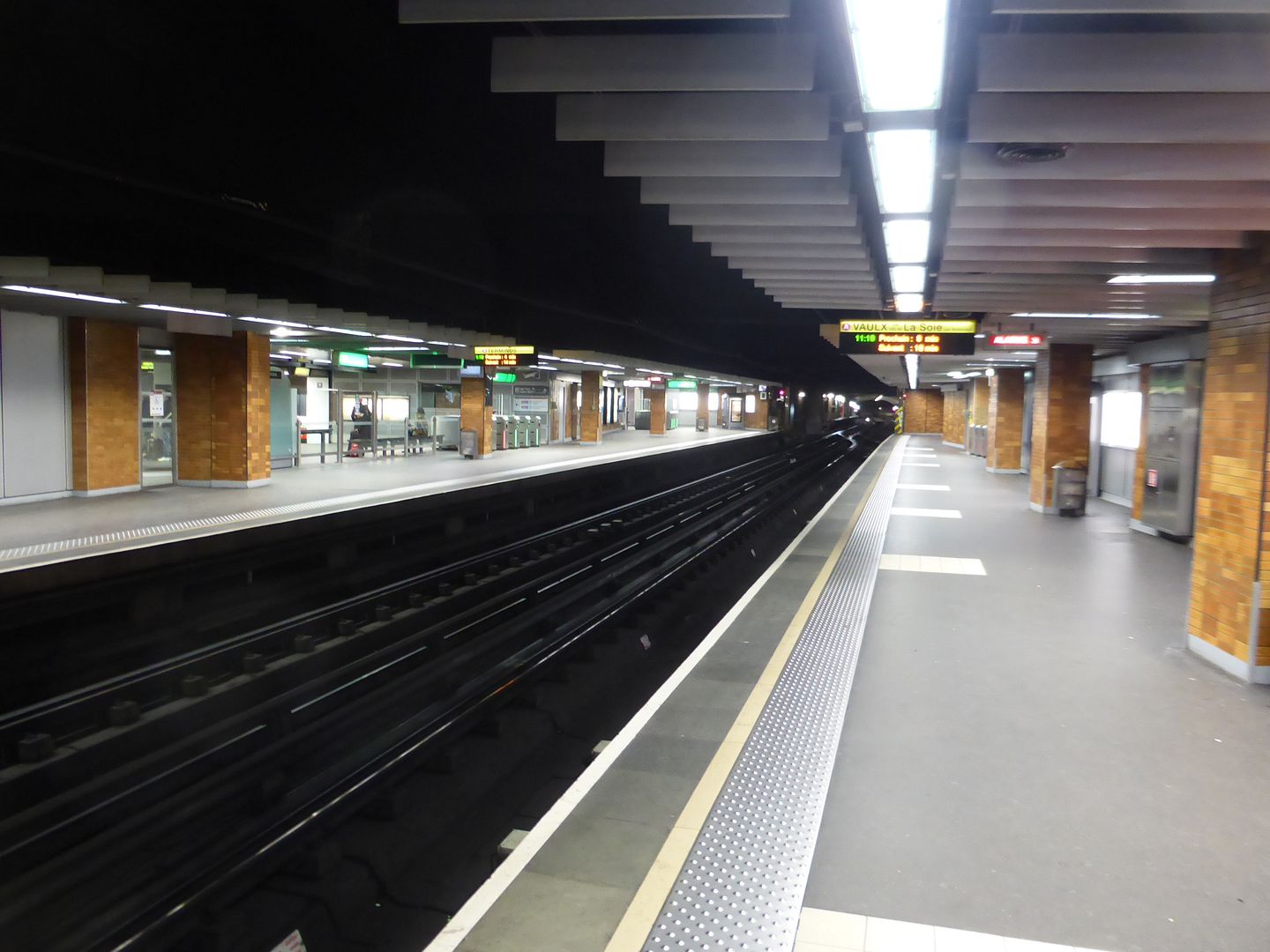 I arrived right next to the cathedral of Lyon, a rather dumpy small place.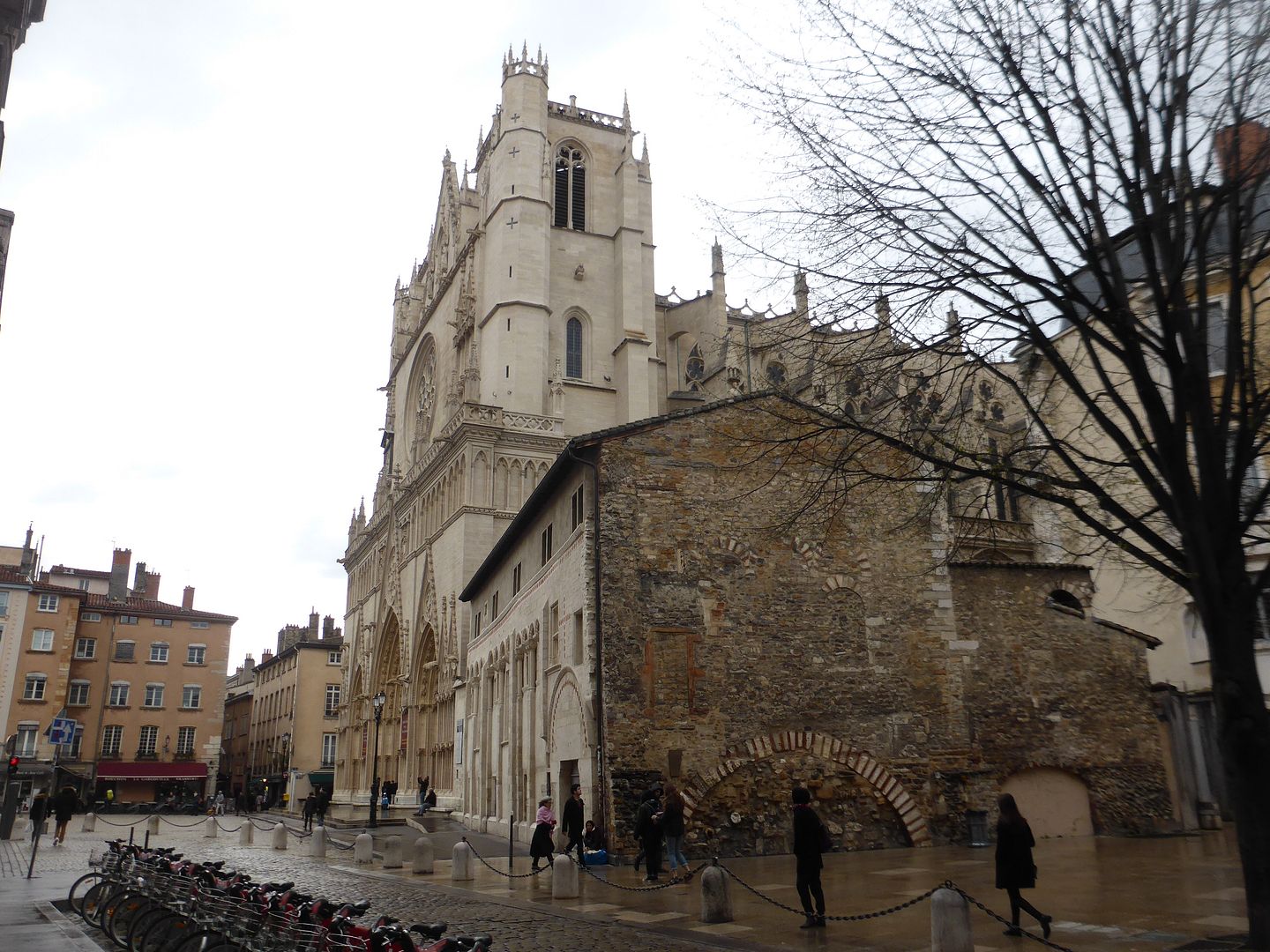 The main religious attraction of Lyon is the basilica of Notre Dame de Fourvière, up on top of the hill. I wasn't sure if I would visit it or not.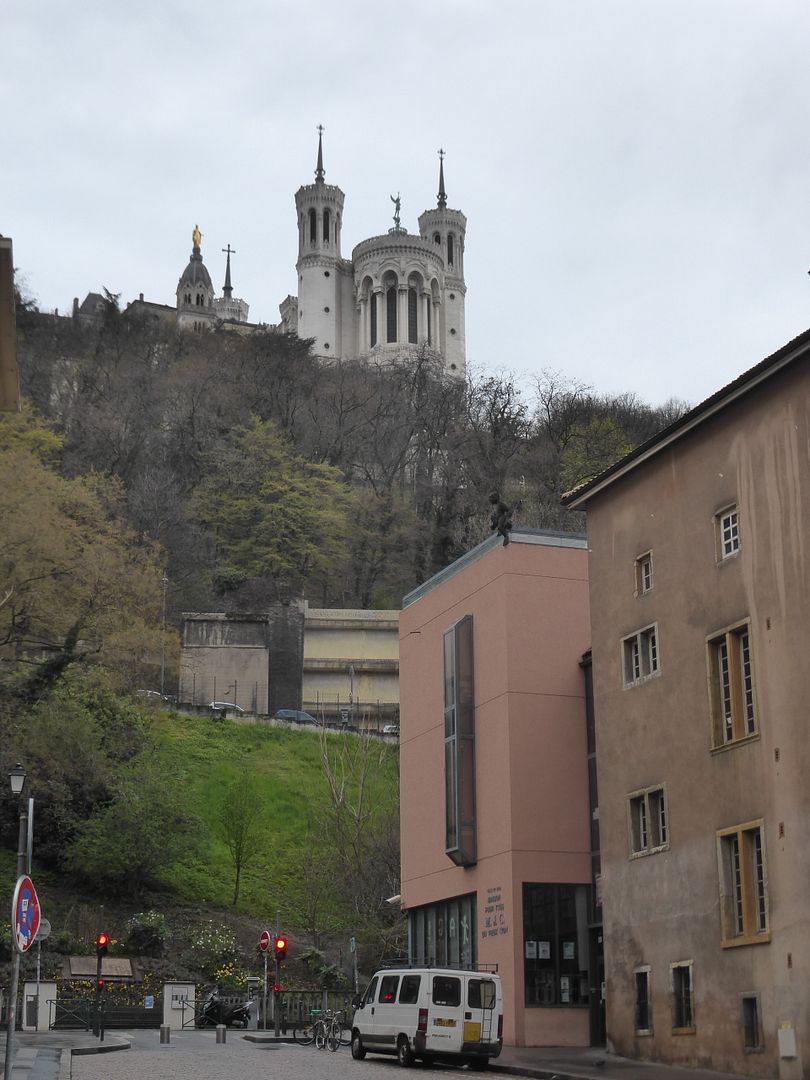 The cathedral wasn't even open when I passed by. What kind of cathedral isn't open at noon on a religious holiday?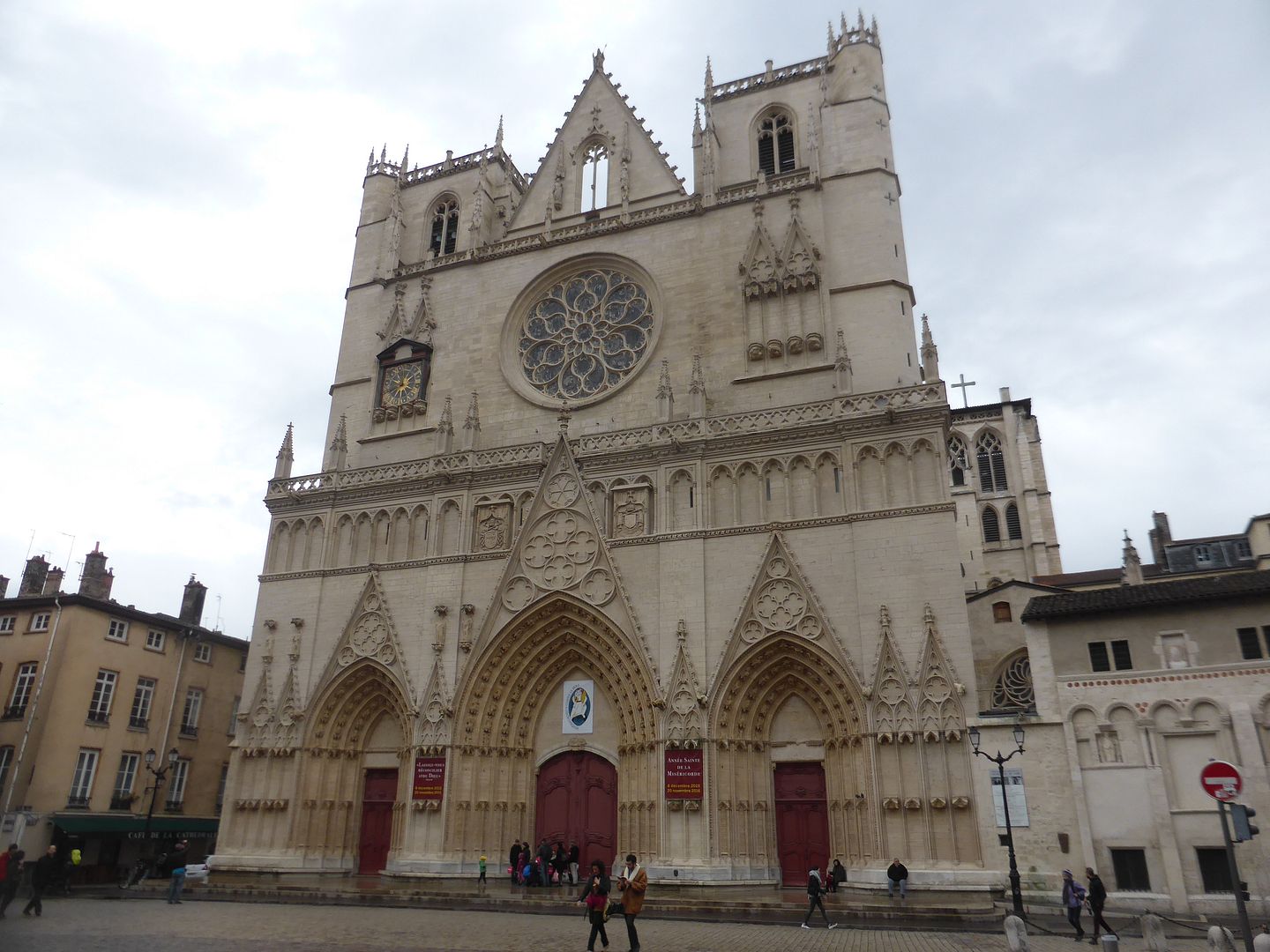 I was amused by the cohabitation of these three commerces next to the cathedral. Centuries seems to be knocking into each other.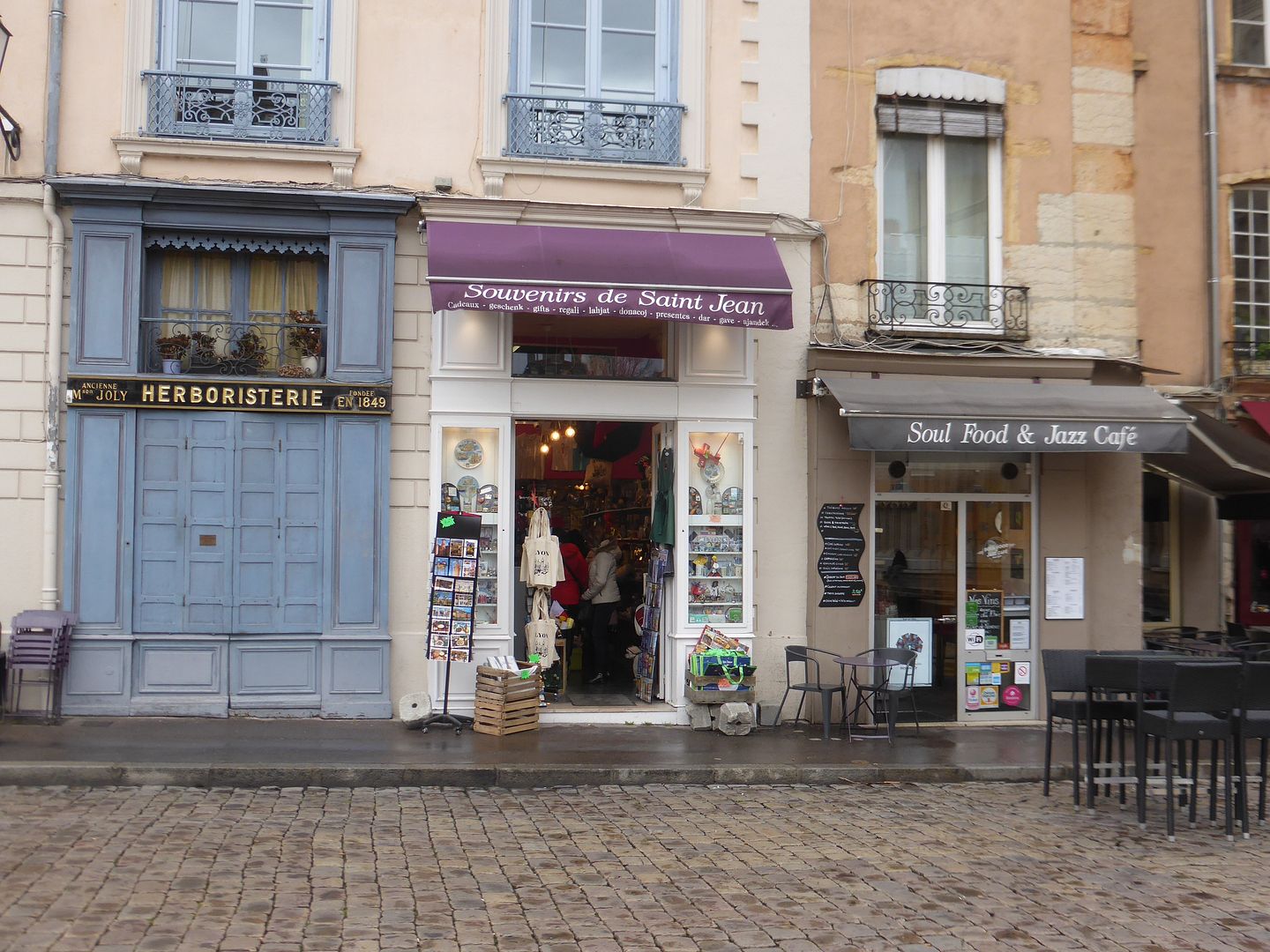 I started down rue Saint Jean, the main pedestrian street.