Post by Deleted on Sept 4, 2016 18:59:21 GMT
On a recent trip, I was determined to visit the train museum of Mulhouse, the largest in Europe in size. (The British National Rail Museum in York receives more visitors.) It first opened in 1976 and has been expanded and reorganised over the years. It is currently managed by the same authority that operates the
Cité de l'Automobile
, also in Mulhouse.
I was looking at Wikipedia to see how many train museums there are in the world, and it is really amazing. I'm sure that one reason is that trains fascinate people on many levels -- the locomotives are marvels of engineering, the passenger cars evoke all sorts of memories in lots of people, and mythical equipment like the Orient Express is stuff of which dreams of travel are made. And of course, rail travel has remained extremely popular in many parts of the world while withering away or disappearing in other areas, which gives food for thought. Luckily, rail transportation is much more ecological than air travel, so trains are beginning to make a comeback in certain places. Basically, when the two modes of transporation are in competition, the carbon footprint of an airplane is 300 times more than that of a train with by far the worst moments being takeoff and landing.
Anyway, back to the
Cité du Train
. It should be mentioned that 15 or so locomotives and passenger cars from the Mulhouse collection are currently on display in Paris at the free
Grand Train
event that runs until the middle of October. It took 18 days and 6 convoys to bring these items from Mulhouse.
The
Cité du Train
is obviously in a huge old rail maintenance centre. Even though the tram goes there, there is a bit of walking to get to the old industrial zone.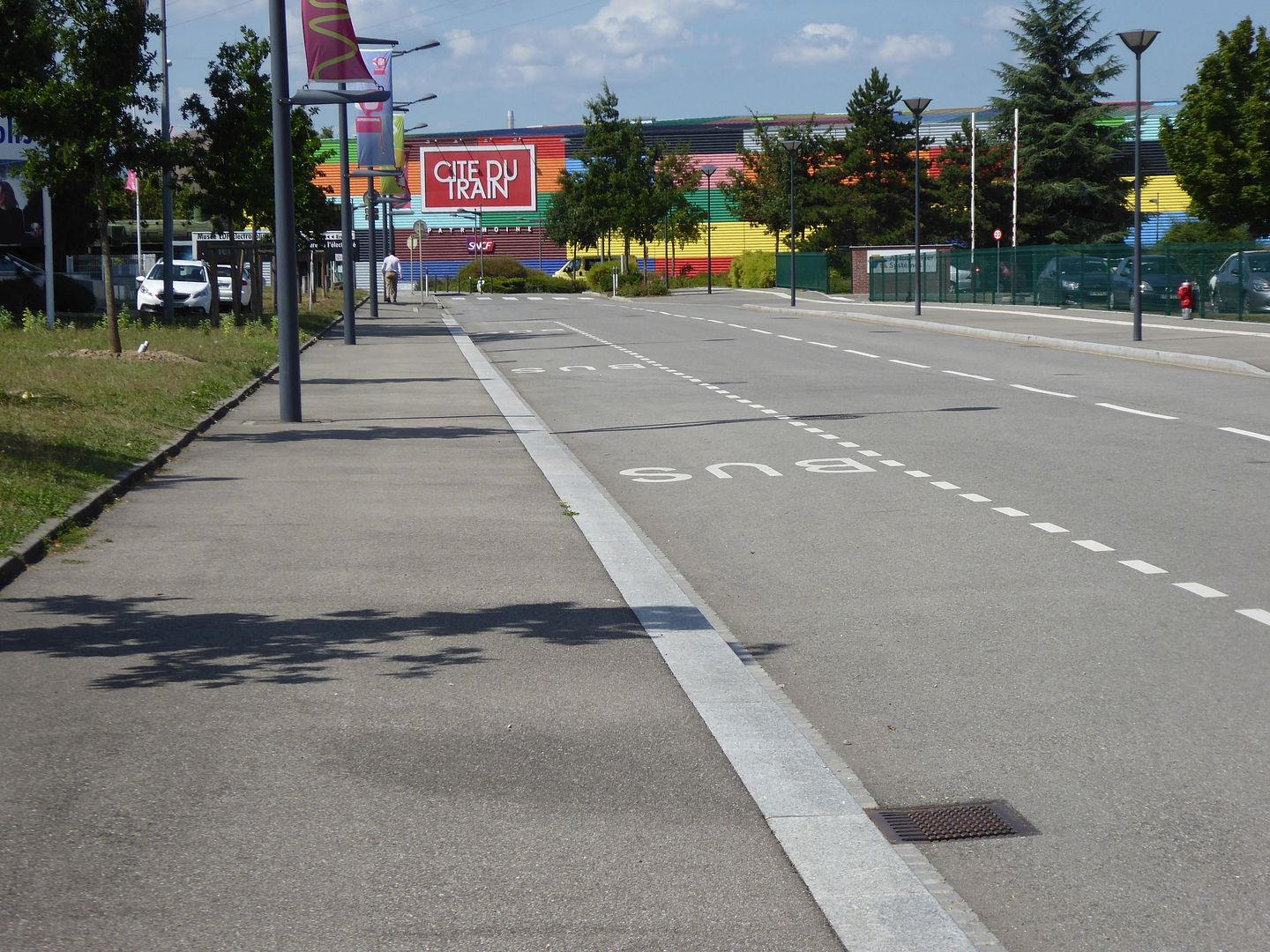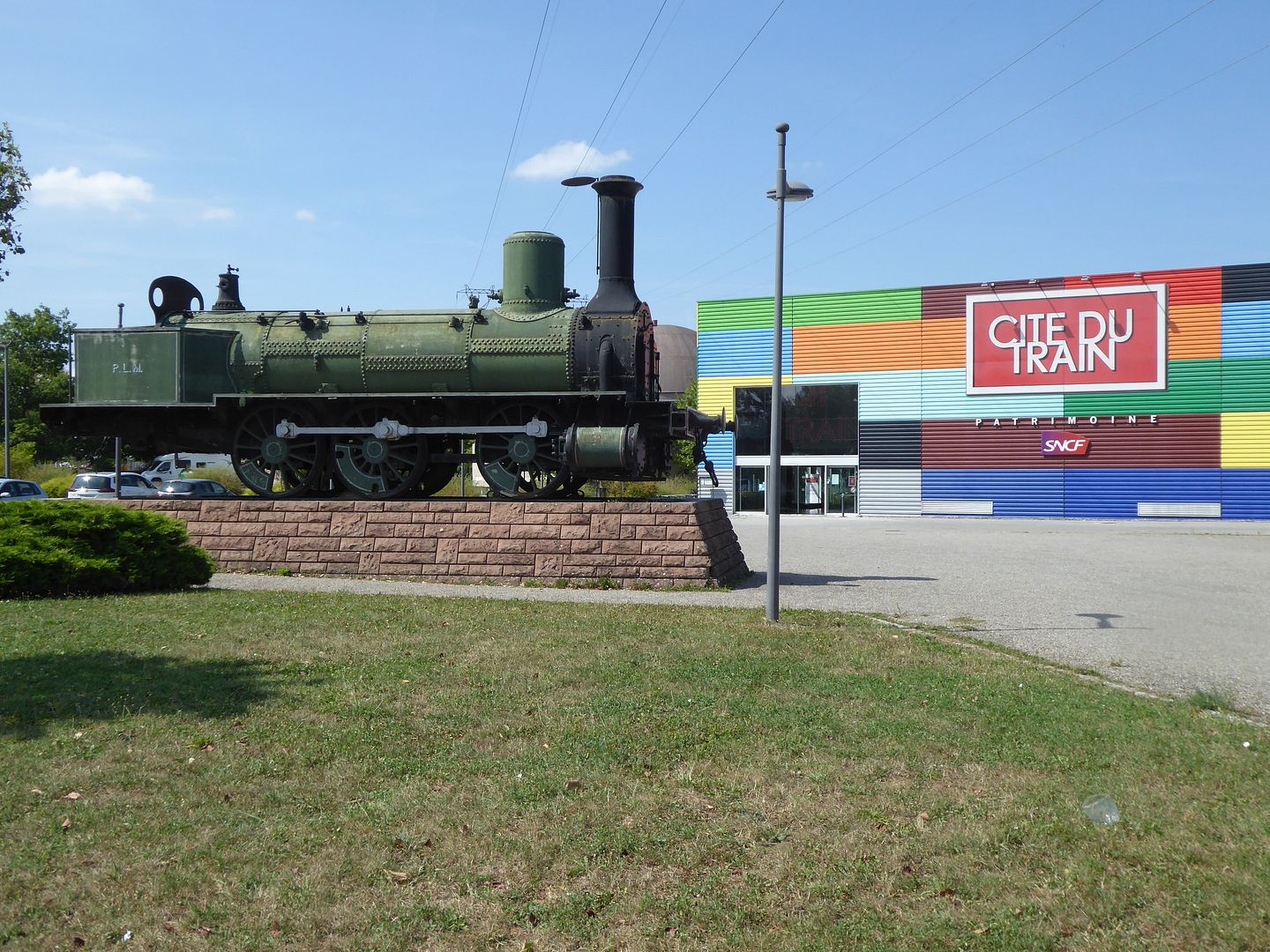 The exhibition starts in a huge darkened hangar to put one in the ambience of early rail trips.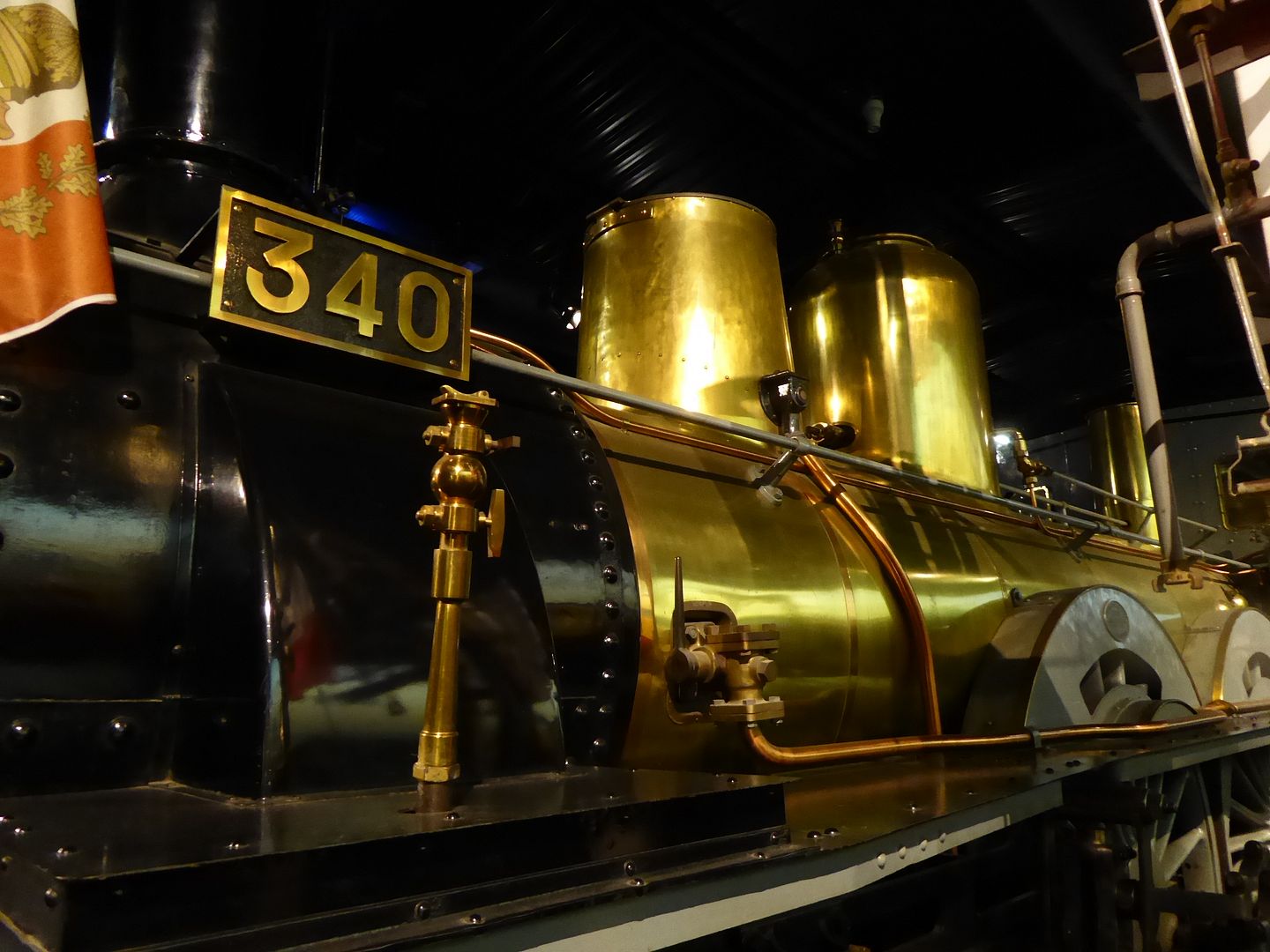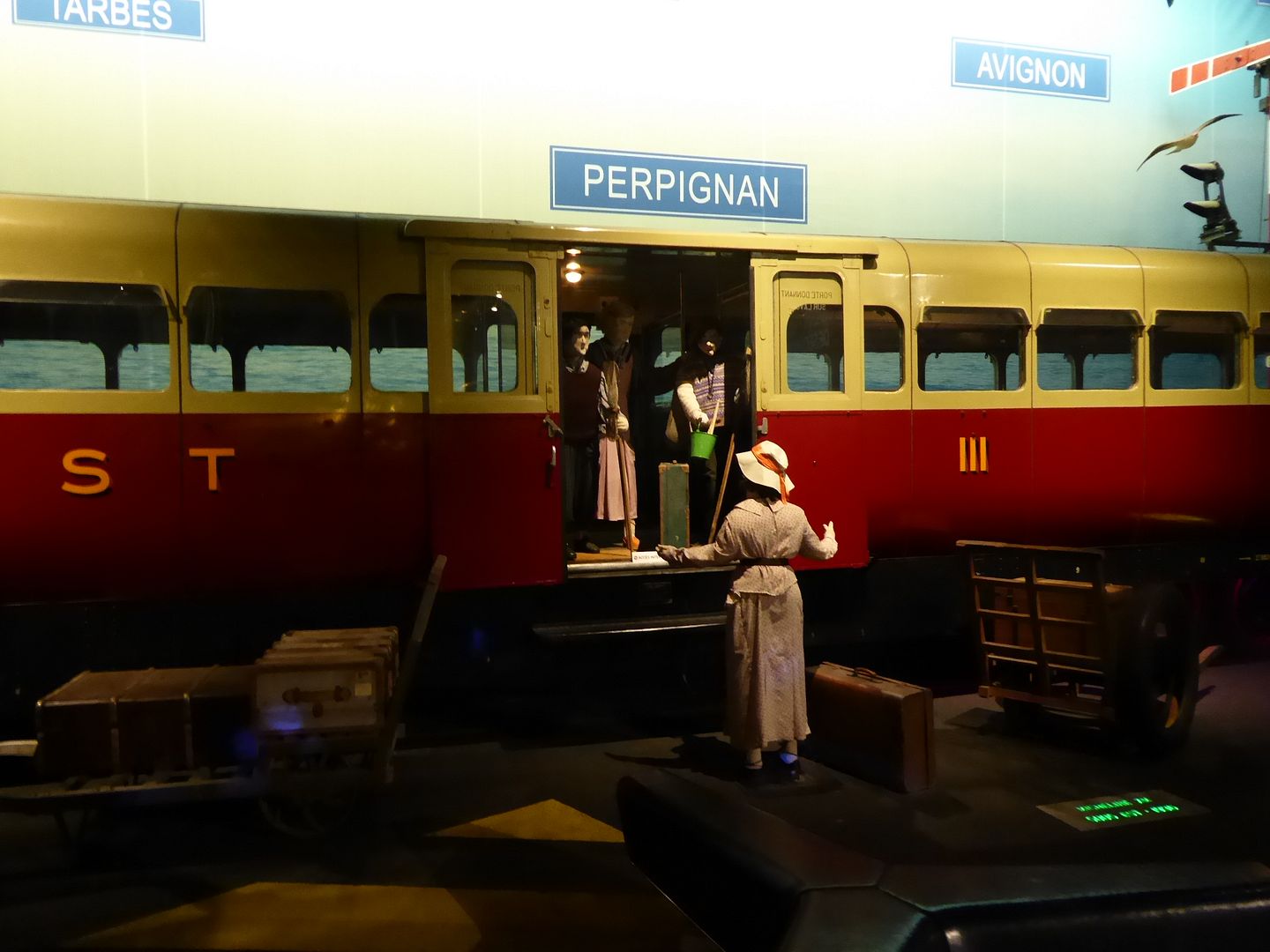 Most of the cars cannot be entered, but there are platforms to be able to see through the windows of the various classes.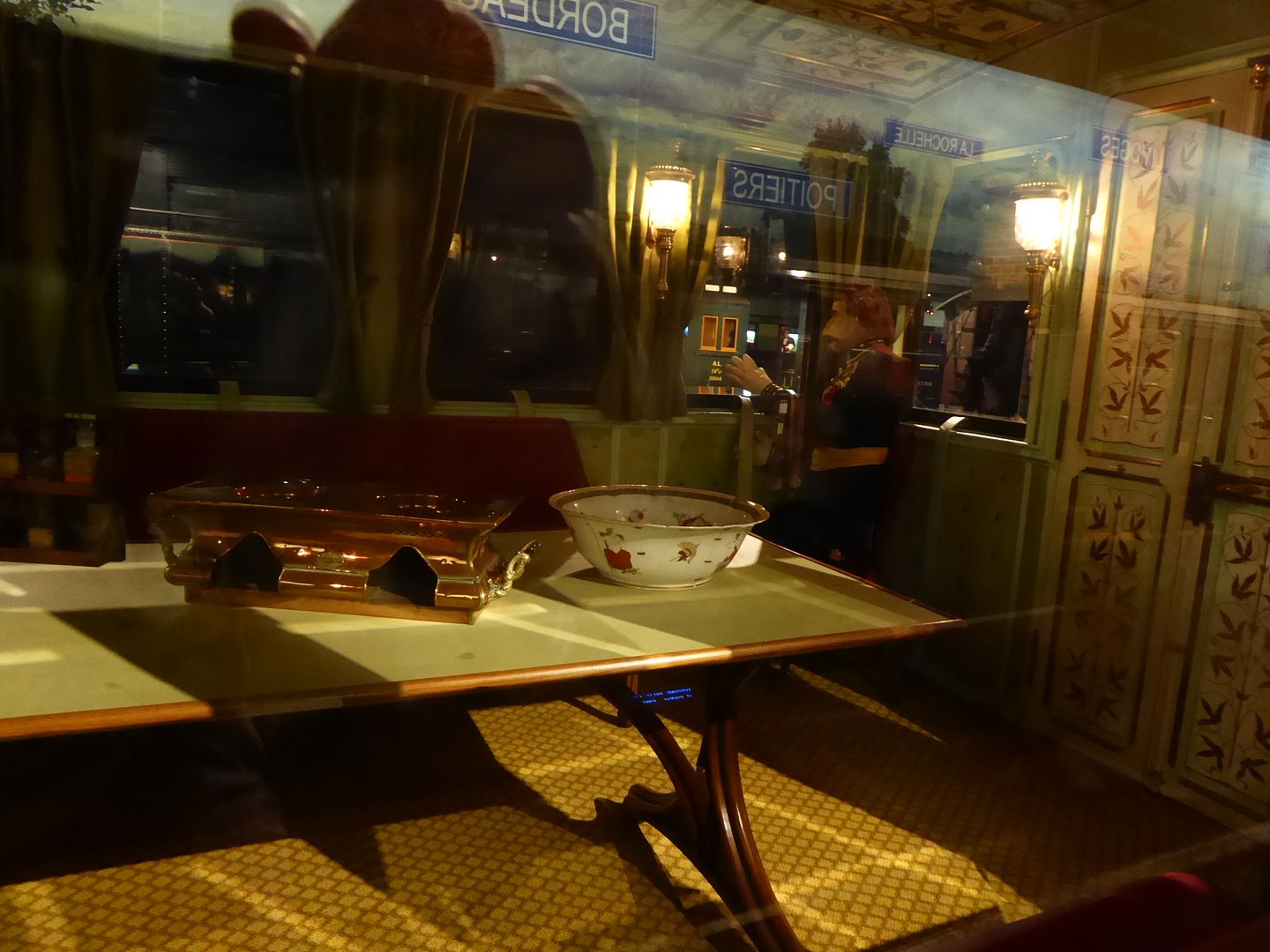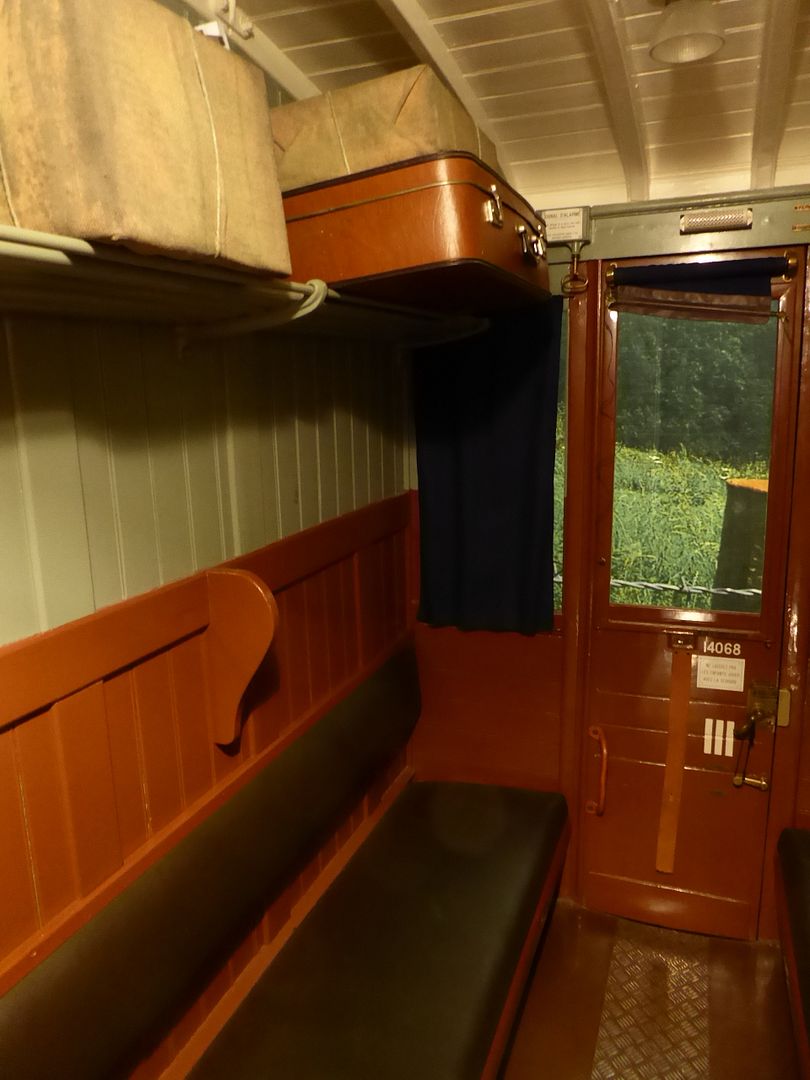 If they didn't show everything, people would ask questions.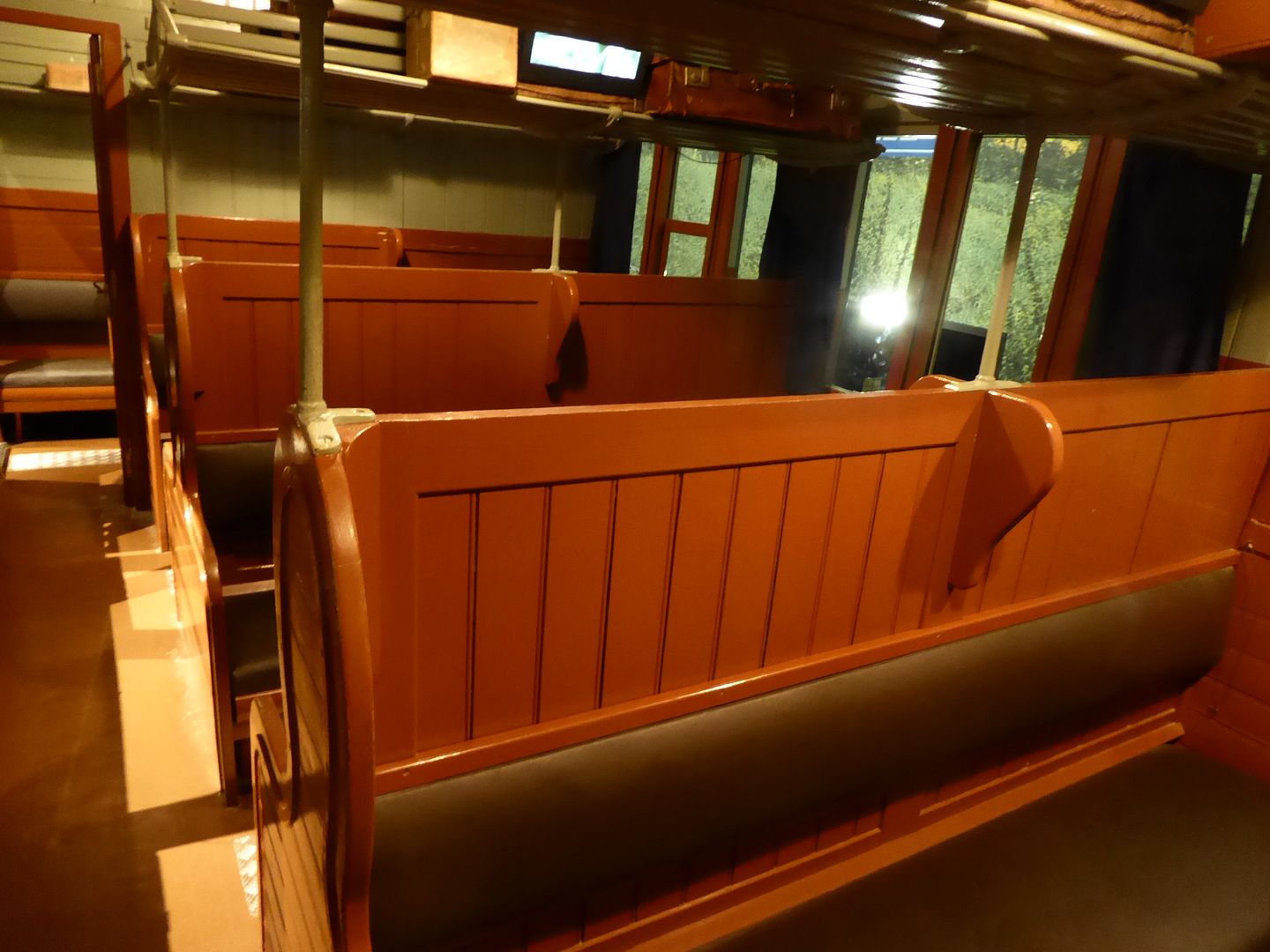 The original cars were not probably actually equipped with video screens.

The videos showed archived news reports and documentaries as well as scenes from famous movies.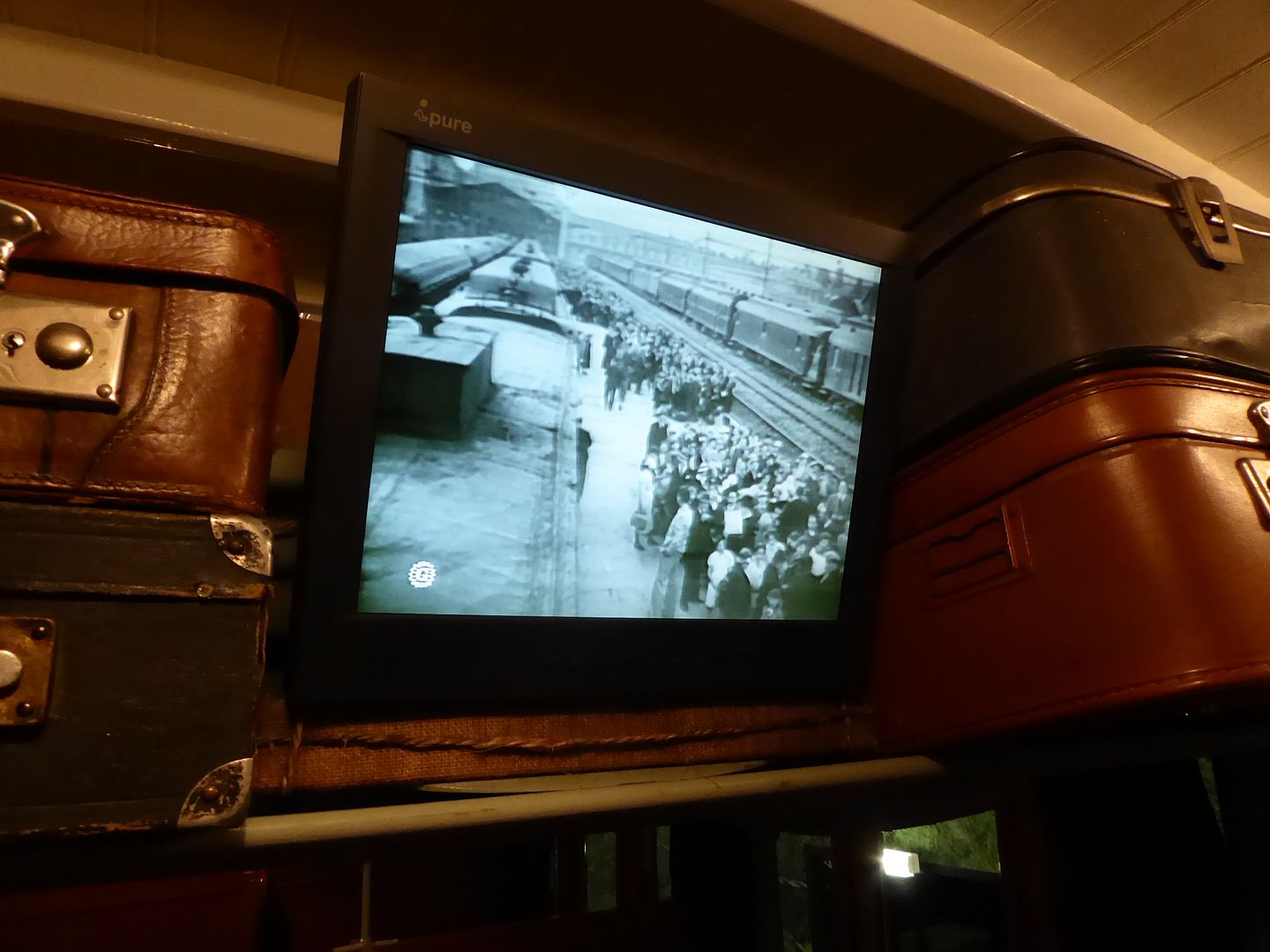 People with money were really pampered.