Post by rikita on Nov 18, 2016 0:10:38 GMT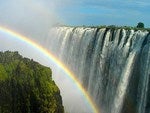 Being offended by proxy is where person A says something about person B. Person B may or may not find it offensive, but that doesn't seem to matter anymore because person C, who has nothing to do with it at all, will say it is offensive and will be offended on behalf of person B even though it was not aimed at them nor is anything about them.
It may sound a good thing and protective, but as with this and political correctness, it has diversified into the realms of ridiculousness.
Imagine person A saying something about person B. Person B doesn't find this offensive, but person C thinks it is and will protest/prosecute about it. This appears to happen all too often and nobody seems to ask person B if they were bothered. The steamroller starts solely because person C, who is not connected nor has anything to do with it, says in their opinion it is offensive.
There are too many person C's throwing their weight about.
Safe spaces - initially a good idea until it became ridiculous. A safe space is - "A place where anyone can relax and be fully self-expressed, without fear of being made to feel uncomfortable, unwelcome or challenged on account of biological sex, race/ethnicity, sexual orientation, gender identity or expression, cultural background, age, or physical or mental ability; a place where the rules guard each person's self-respect, dignity and feelings and strongly encourage everyone to respect others."
Seems ok until, for example, at Brown University a female speaker was to appear and talk but some of her views were controversial so the University set up a 'safe space' - "The room was equipped with cookies, coloring books, bubbles, Play-Doh, calming music, pillows, blankets and a video of frolicking puppies, as well as students and staff members trained to deal with trauma."
Further as a result of Trump winning - "The University of Michigan Law School announced a "post-election self-care" event with "food" and "play," including "coloring sheets, play dough (sic), positive card-making, Legos and bubbles with your fellow law students."
Yale University had a 'group scream'.
"At Tufts, the university offered arts and crafts, while the University of Kansas reminded students that there were plenty of "therapy dogs" available. At other schools, exams were canceled and professors expressed their sympathy to traumatized students."
There are also people saying Trump's win was on a par with 9/11. They do not have their feet on the ground is for me a polite way to put it. The win rubbed up a lot of people the wrong way, but likening it to a terrorist attack in New York where 3000 people died and twice that number were injured is utter fantasy.
And......... don't start me on what are now being called "Trigger warnings". FFS.
Rikita, you are a sensible person, also your nationality promotes sensibility (generally), although there may be some overlap, I think your culture is often far different to that of those in the USA. I have lived in both countries and experienced it. One indicator is the attitude to feminism in your country as opposed to the USA (and I have mentioned this before). If you were a doctor and your car parking space outside your surgery said "Ärztin" would you be bothered that it identified you as female?
Maybe, maybe not, but try that in the USA and I bet people would be out on the streets protesting (and most would be offended by proxy).
not sure if the increase of celebrities in the media has all to do with young people or maybe more with a general change of how media works, how it has to sell itself these days. and there used to be all those magazines about different royals from different countries geared at older women, for example, so it is nothing new to be interested in gossip ... these days media have to constantly find new headlines though in order to survive, and i suppose there celebrity news are often easier than serious political news.
i would suppose there are cases where there is exaggerated offendedness (and there probably have been different kinds of exaggerated offendedness at other times, like because someone went outside in too short a skirt or something), but i think a certain awareness that even things that do not concern me personally can be offensive is not bad, either. sometimes the offended party might not be aware of the ill effects because they are too used to being called something bad and thus it has influenced their self image - in that case, someone else telling them they don't think it is right they are being called that, might be a good thing. sure, there are also cases where it is wrong and exaggerated, or where a rash remark is turned into a big deal and the resulting shitstorm ruins people's lives. again, i suppose the way information travels these days plays a role in that, not sure if people in the past would have handled it differently or not.
never encountered the type of safe spaces you describe, so maybe that is an american thing, or maybe i am out of the loop there ...
as for your example with the doctor sign (and here i am speaking only of that specific example) there is of course also a difference in language between german and english - in germany, some female doctors might rather dislike it being called "arzt", because they are an "ärztin". in english, there is really just that one word, "doctor", so in order to identify someone as a female doctor i suppose you would have to use the word "female" or "woman", which would make it sound quite strange, like you are pointing out something abnormal. in germany, on the other hand, since we have female forms for almost all professions, some people dislike it when the male form is used as the standard ... i suppose you have encountred the form of writing "ÄrztInnen" in plural, to include both ... and of course most female doctors would never say about themselves "ich bin arzt", they'd say "ich bin ärztin")