Post by Deleted on Mar 14, 2017 12:36:08 GMT
Singapore is one of the cities of Asia in which I have spent the most time over the years, normally not as a destination in itself (but sometimes, yes) but as a stopover point on a trip to somewhere else -- Indonesia, Australia, Malaysia... Even though these other places had direct flights from France, I normally fly on cheap standby tickets available to airline employees so it is preferable for me to go somewhere with lots of flights that I can fall back on rather than getting stuck. Singapore has a huge airport and a zillion flights in all directions. Anyway, I have been here more than a dozen times and except for a few times when I made two trips here within a year, it is always different. I would say that about 90% of Singapore has changed completely since my first trip around 1980. They keep tearing down things, building things and then rebuilding what they already built. In the 1990's they suddenly realised that they should save a bit of old stuff. By then it was almost too late, but what they have saved has been saved so well that it might as well be Disneyland.
Nevertheless, I have always liked Singapore because the population is incredibly friendly, the people are amazingly optimistic about everything, and the whole place is so dynamic that it is practically scary. It looks exactly like what would happen if the promises made by all of our various politicians all came true.
And yes, it is still mostly a dictatorship.
My flight arrived almost on schedule, so I hopped on the MRT to get to my hotel and made my first (minor) mistake. I knew that my hotel was near the old Raffles Hotel and the modern Raffles City shopping mall, both of which I know very well, and for some reason it seemed obvious to me that my MRT station would be Raffles Place. Wrong! I should have alighted one stop earlier at City Hall. No big deal-- it just meant that I would walk a bit more.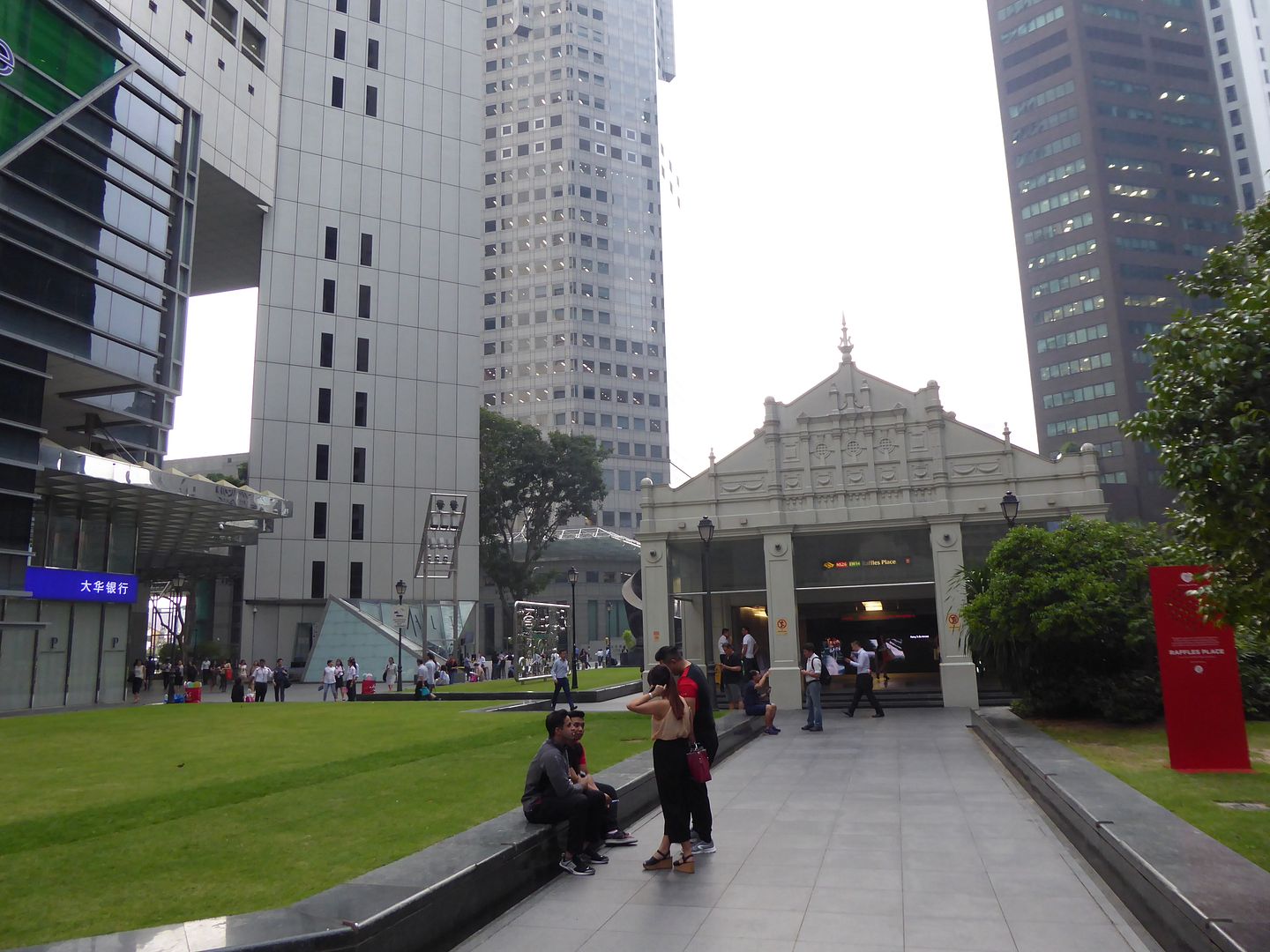 Raffles Place is at one end of the financial district with huge skyscrapers and commissioned artworks.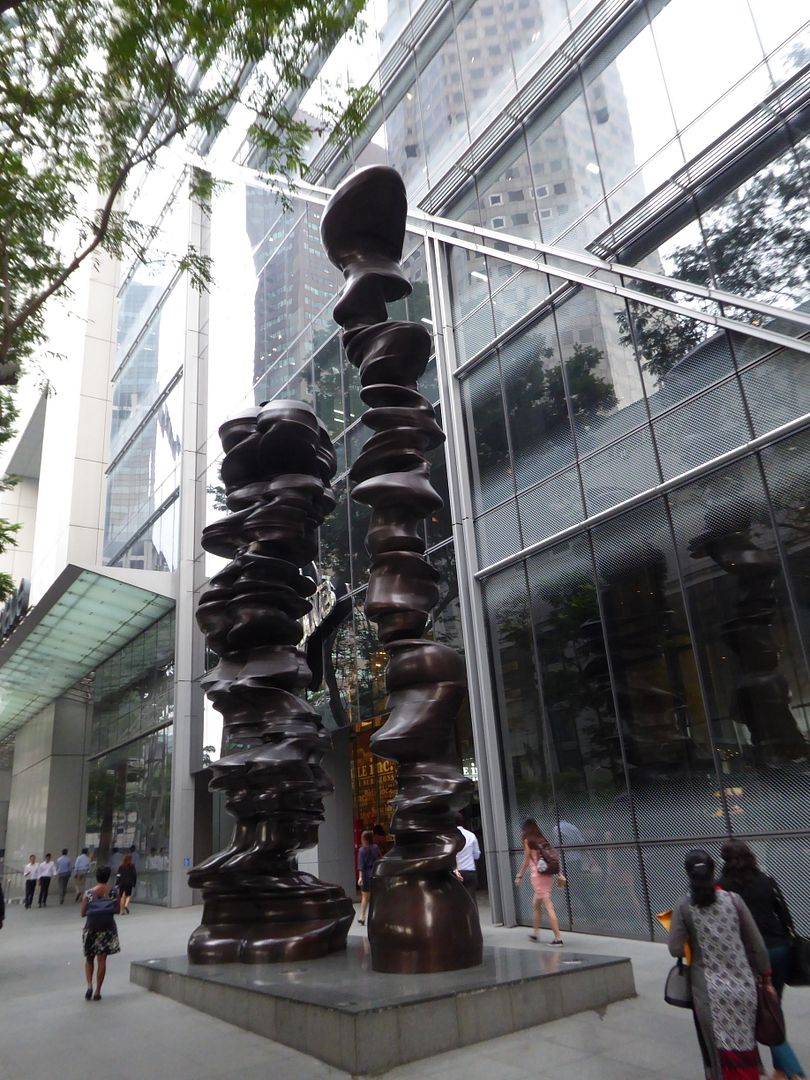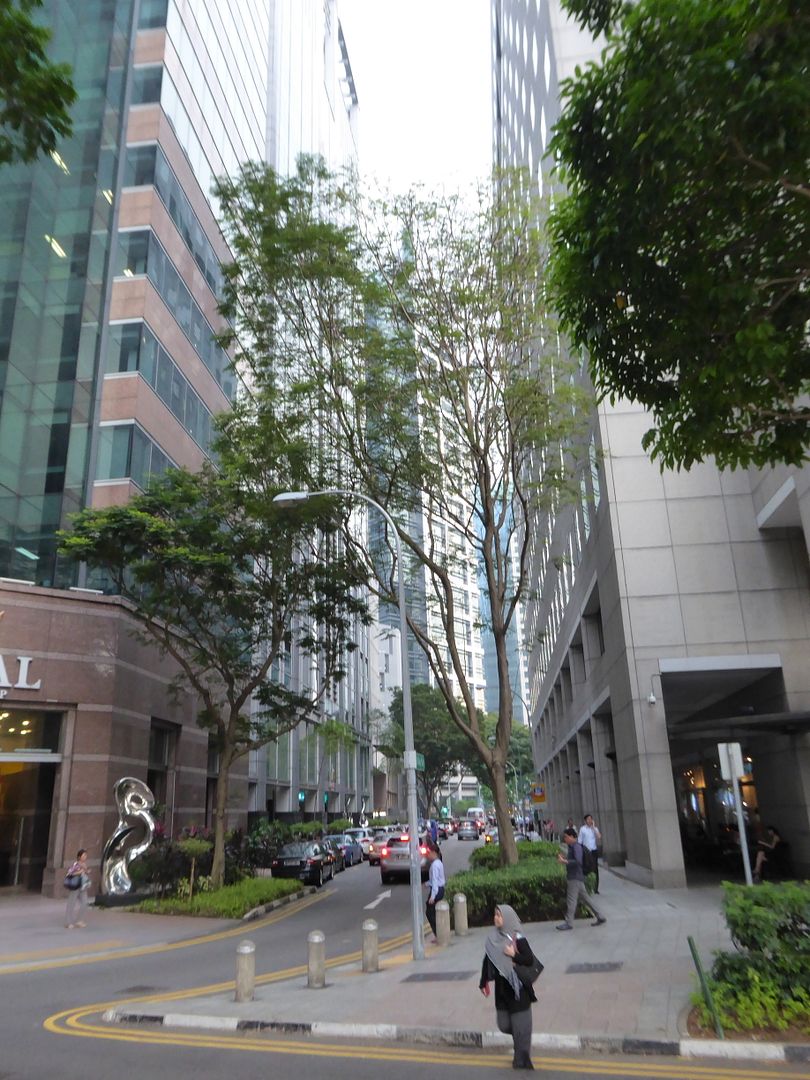 Rain is fast and furious in Singapore, so it makes perfect sense to put wifi zones under shelter.
The minute you leave the skyscraper zone, the change of architecture is radical.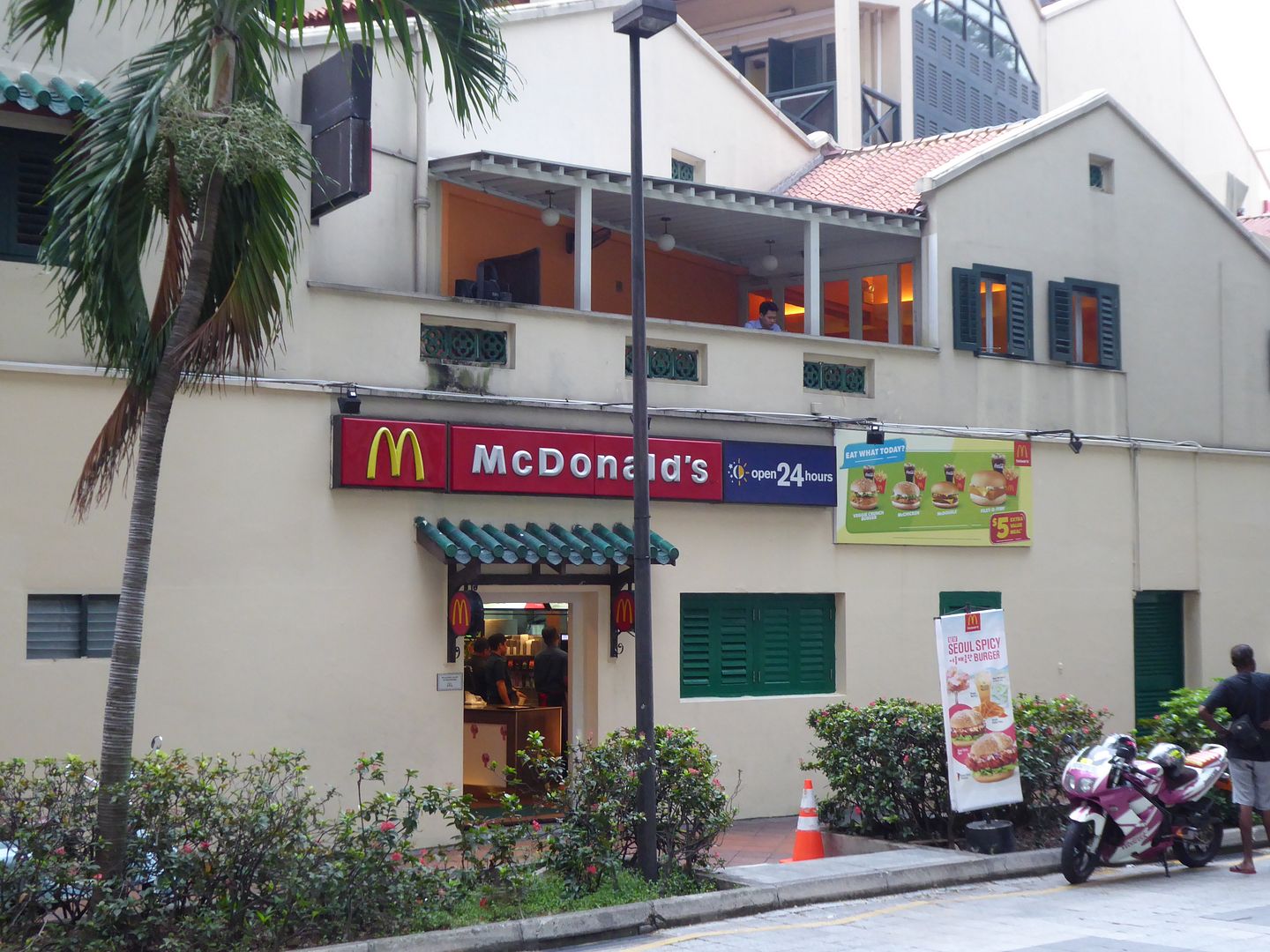 The old market buildings along the Singapore River have been preserved. They used to be delightfully stiny (fish, durians...) but not anymore.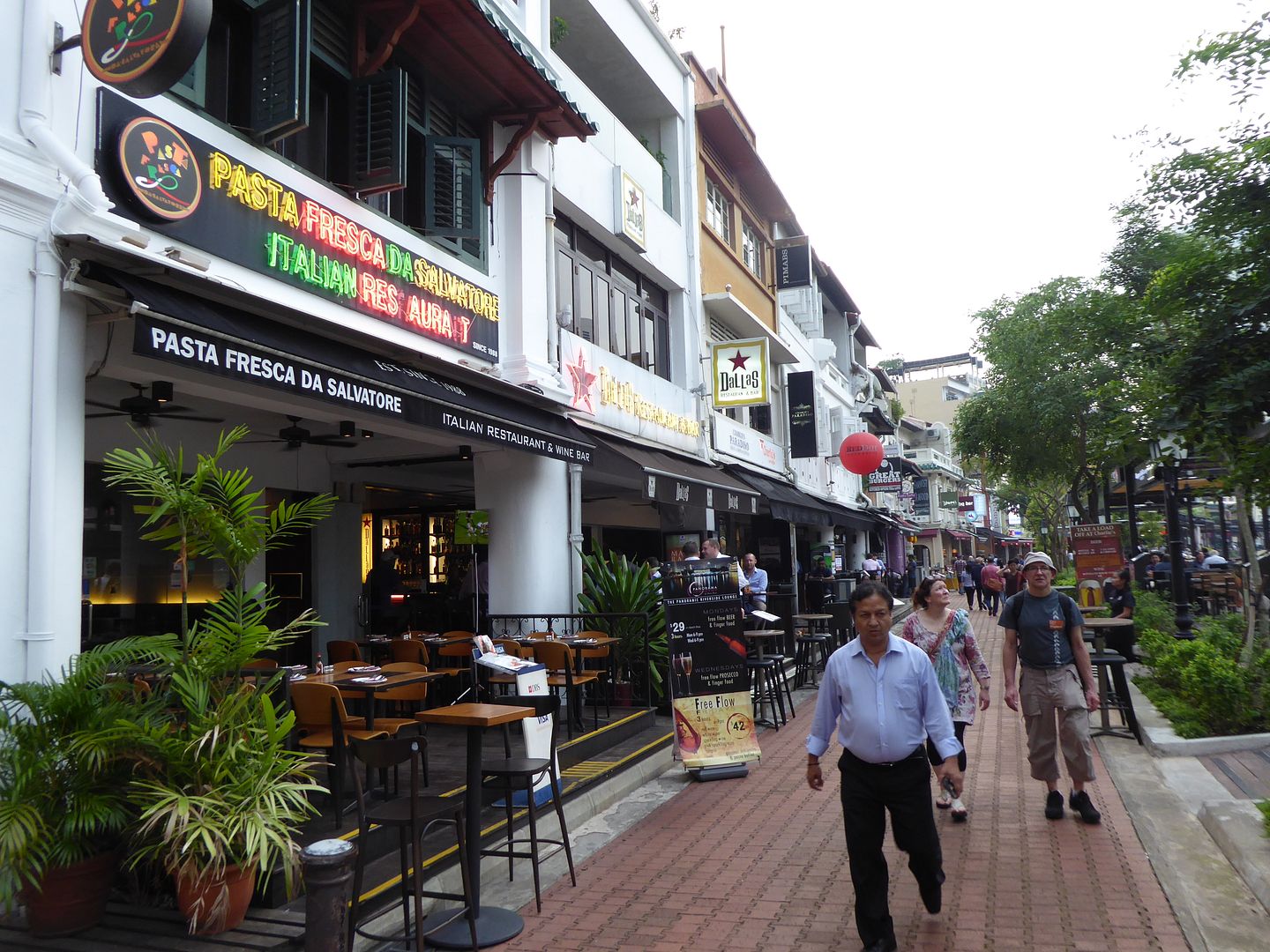 All of the touts wanted me to stop for happy hour, particularly since I was already sweating bullets.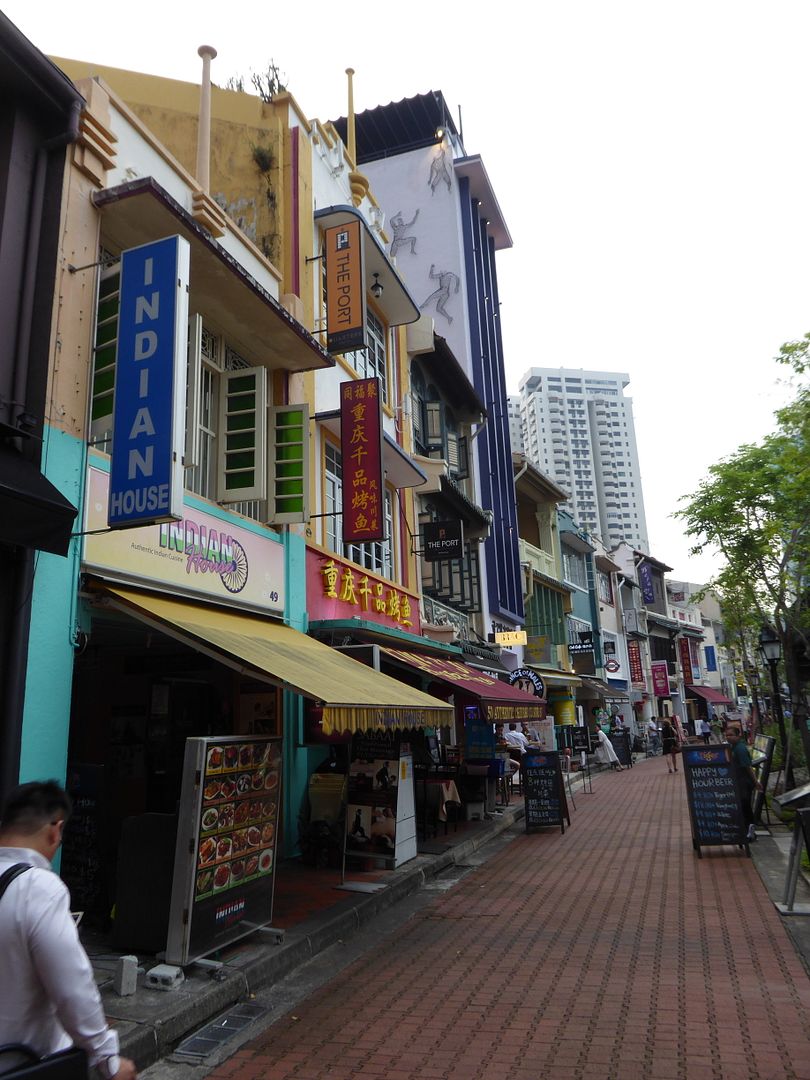 M = mug, J = jug (pitcher). S$4.80 = 3.19€. S$18.00 = 11.97€.
This used to be the main post office. I went there all the time. I don't know where to buy a stamp now and I have not seen a single postcard.