Post by mossie on Mar 27, 2017 18:49:28 GMT
In my gentle sightseeing thread I threatened you with a trip to places I worked at in London, but changed my mind, and have gone back to where I lived at that time. I left school in July 1948 and worked on a farm while trying to find something better. Eventually I got a job as an office boy in a firm of bean counters in the City of London, which meant leaving home, and i was found a place in a hostel in Stepney in the East End of London where boys from Dr Barnardos went between leaving school and entering the armed forces at 18, as was the norm then. The hostel has long gone and the site and surrounding area transformed into sorely needed social housing. This plan on the site shows the whole area. At the top is the main Commercial Road and the bottom Cable Street. Through the centre runs an overhead railway which carries the main Southend line and the Docklands Light Railway which serves the general old Docklands area. On the right is Stepney Causeway running under the railway line, and it was here that the main Dr Barnados Home for Boys was built, the next street in those days ran parallel called Bower Street which now forms a loop on this map. The Hostel was on this street and close up to the railway. The dormitory was on the upper floor and, laying in bed, one could feel the faint vibration from passing trains. I lived here for some 8 or 9 months before getting a job with the Met Office. I hope this is all clearer than mud.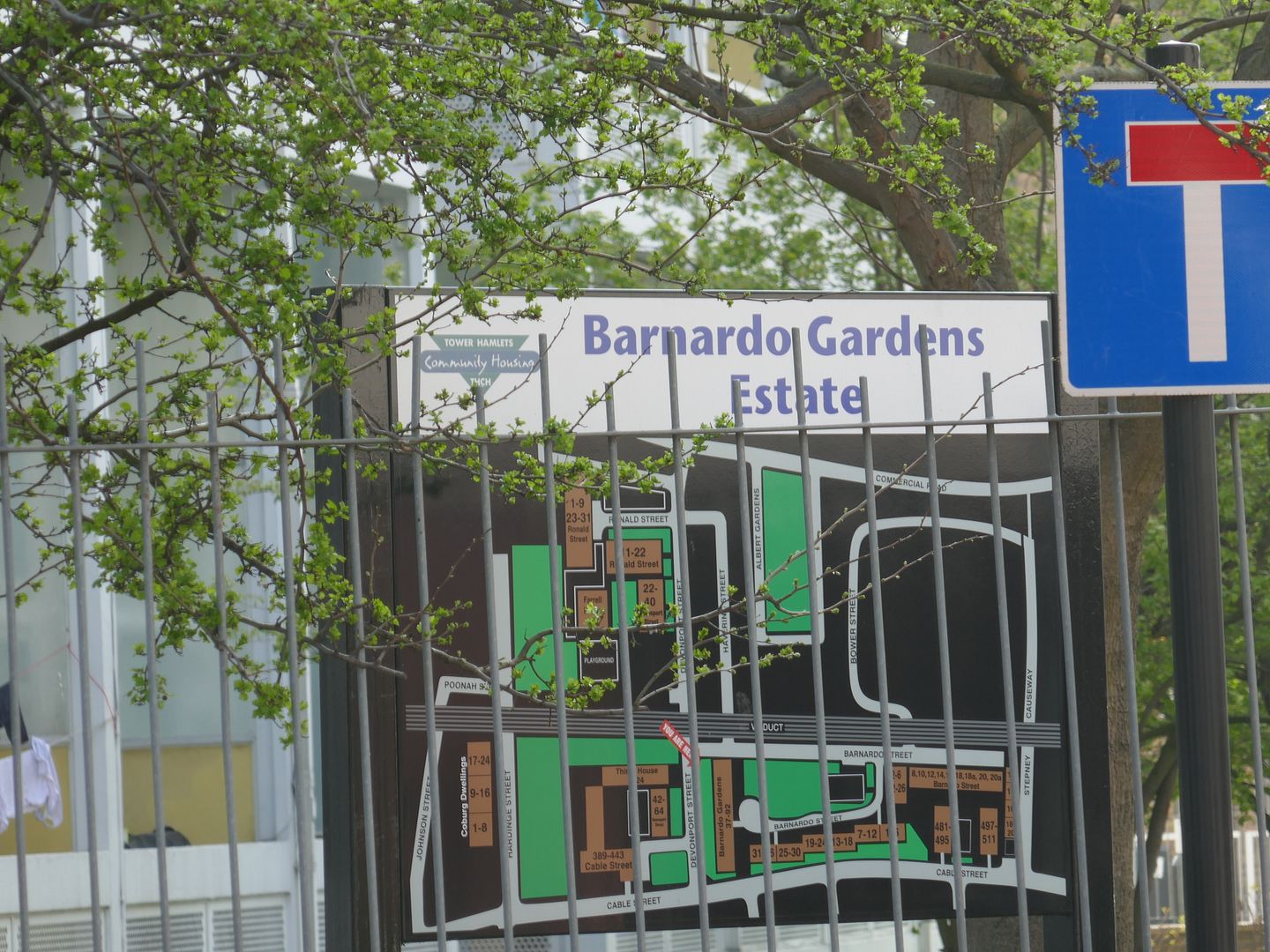 Here is a view of the block of flats fronting onto Commercial Road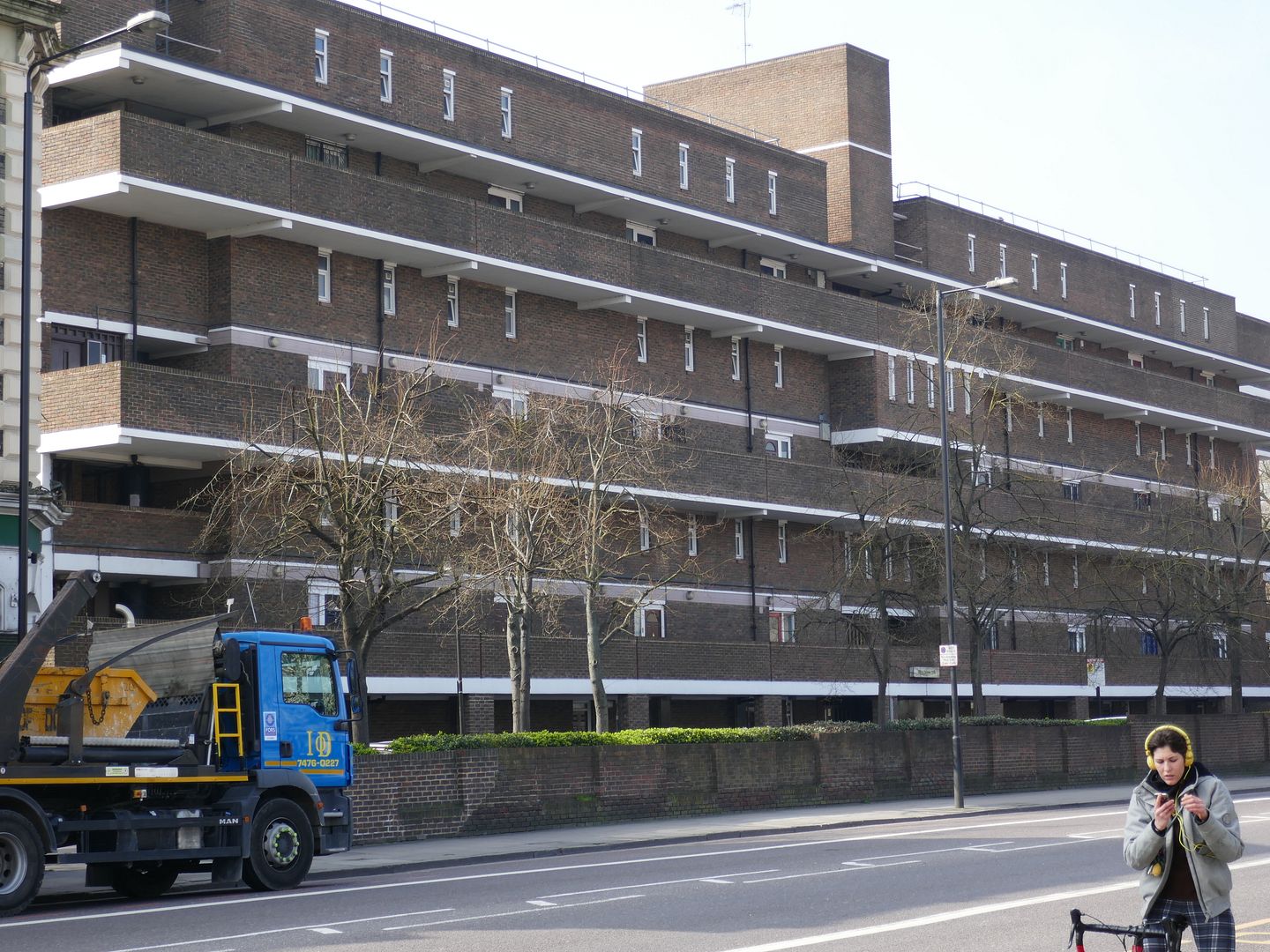 And here is where Bower Street exits the bridge from beneath the railway
The whole area suffered very badly during the London Blitz and much rebuilding has since been done so it si virtually unrecognisable now but this is virtually on the other side of Commercial Road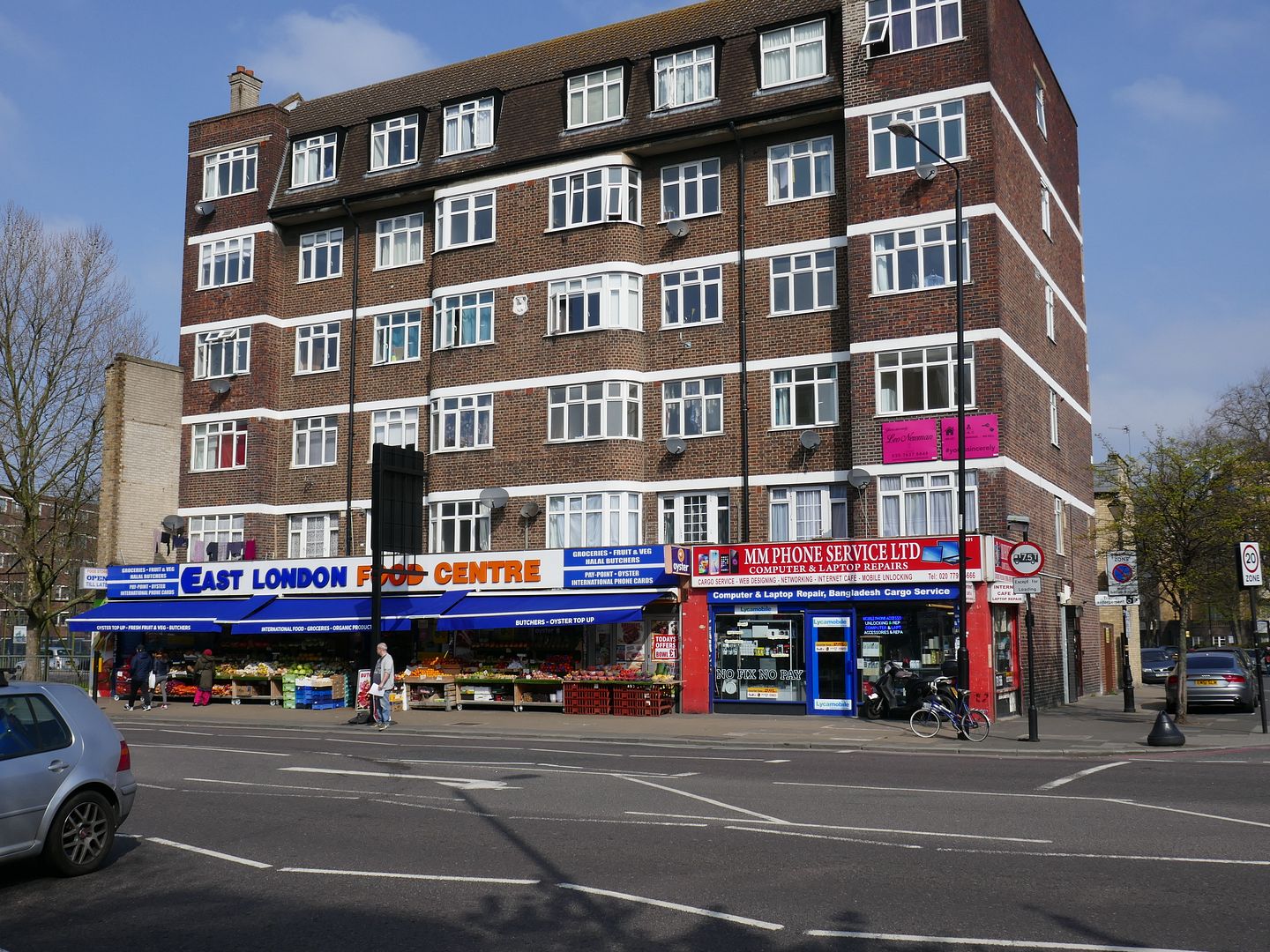 However next door to the new flats on Commercial Rd is this old pub, The Royal Duke, now looking very sorry for itself
while just up the road is this Art Deco cinema, reputedly the largest in England at about 3,500 seats
I'll give us all a rest now and indulge myself again tomorrow.