Post by mossie on Apr 4, 2017 14:22:46 GMT
In my Memory Lane Stepney thread I mentioned meeting my son for a pub meal. When I was posting I realised I did not have a shot of the pub's exterior, so here goes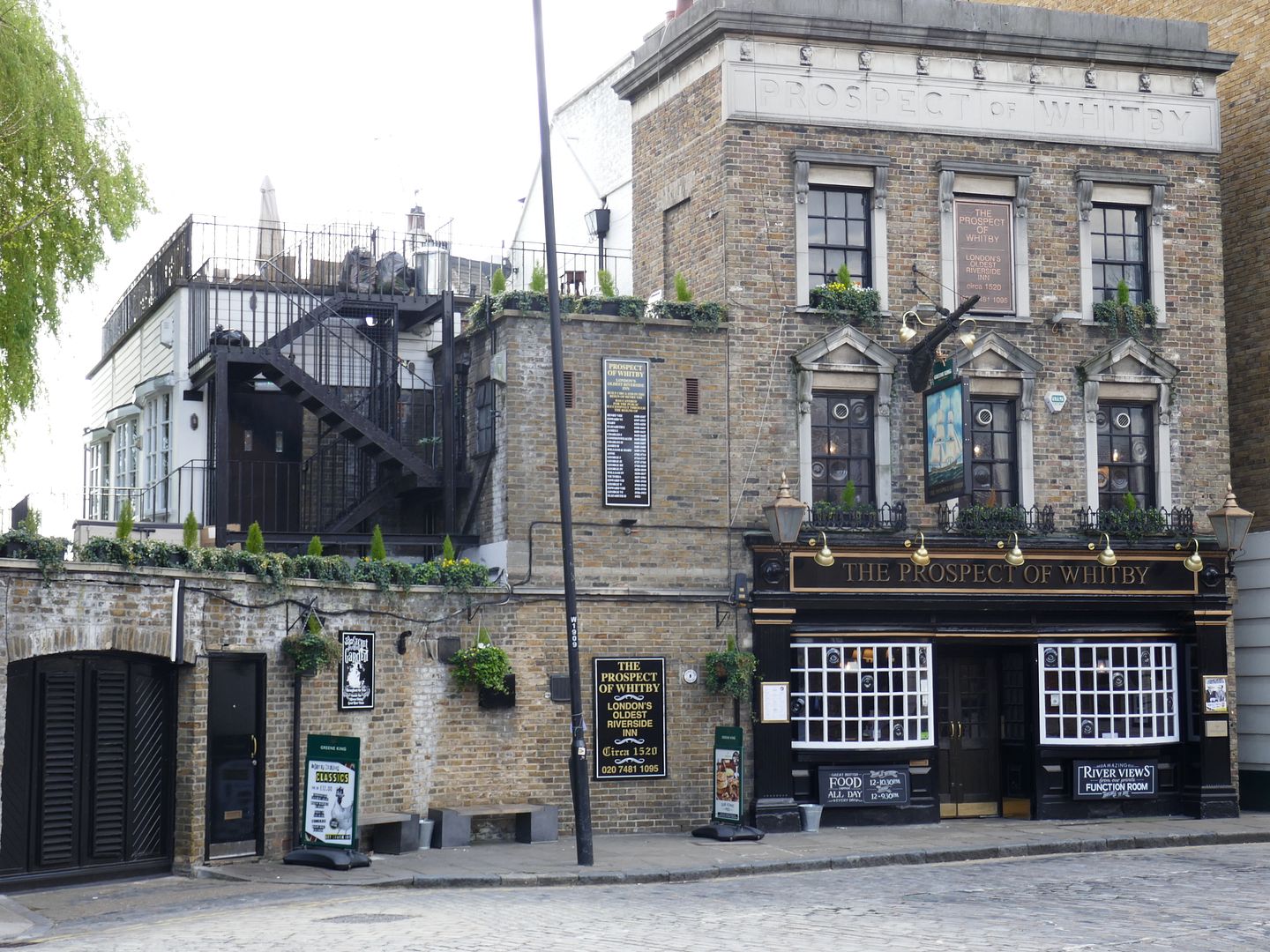 And here is their tale of Pepys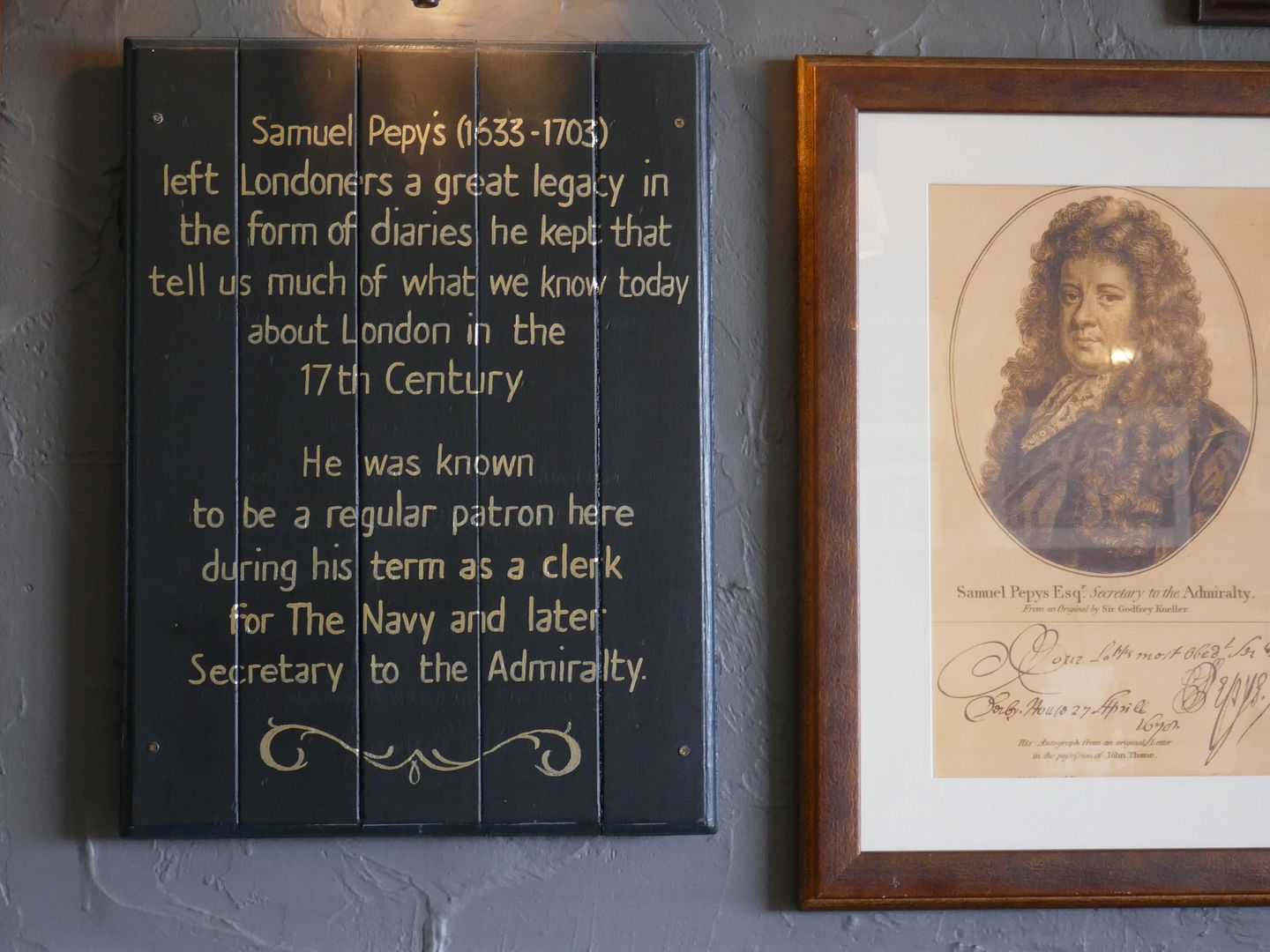 i had described before the bascule bridge on the approach, Here is another shot with the Canary Wharf towers threatening to swamp it.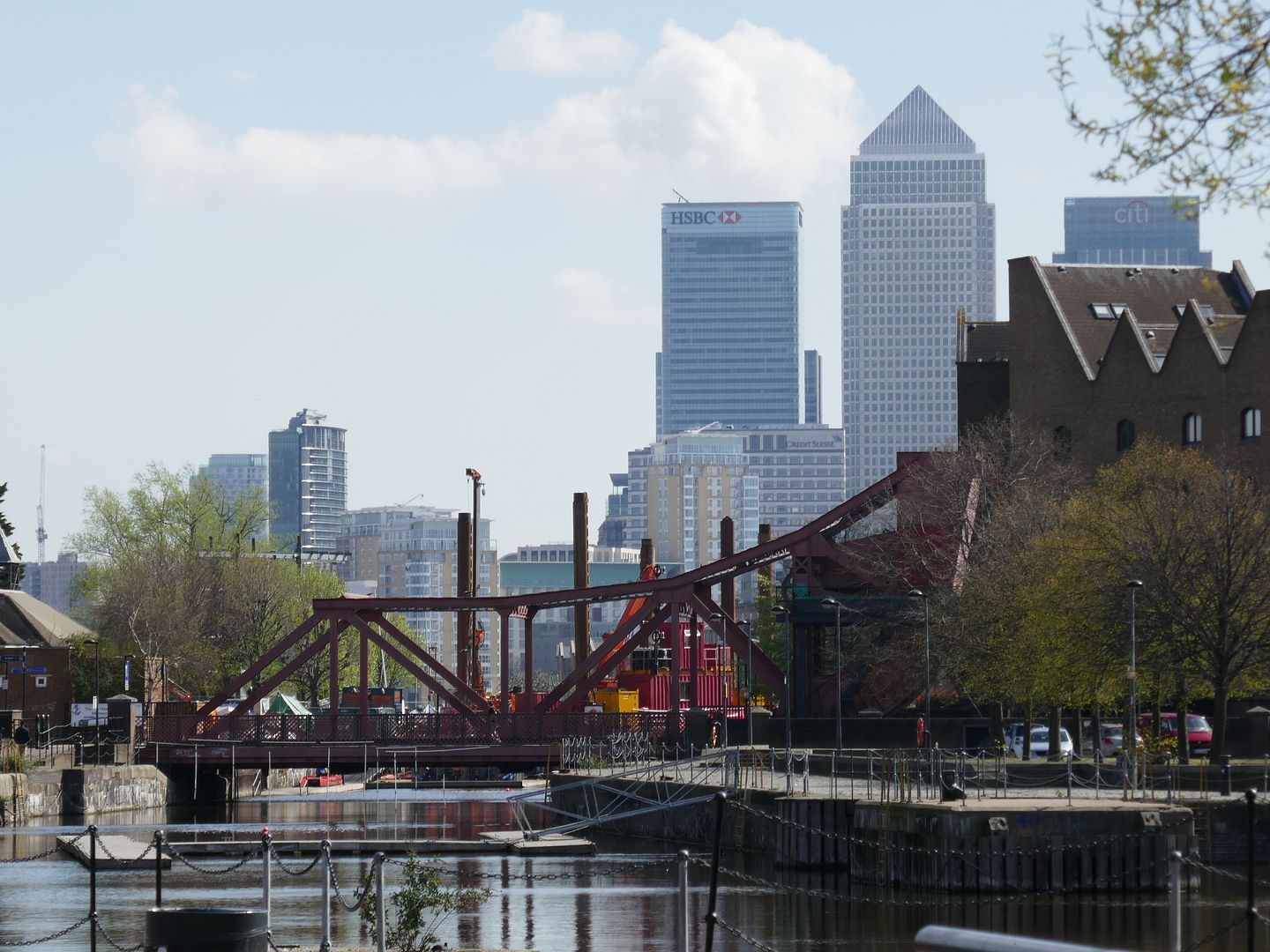 while I was out on the top terrace I realised that I could see another one across the Thames. This was to allow boats to Enter the Surrey Docks across Rotherhithe Street.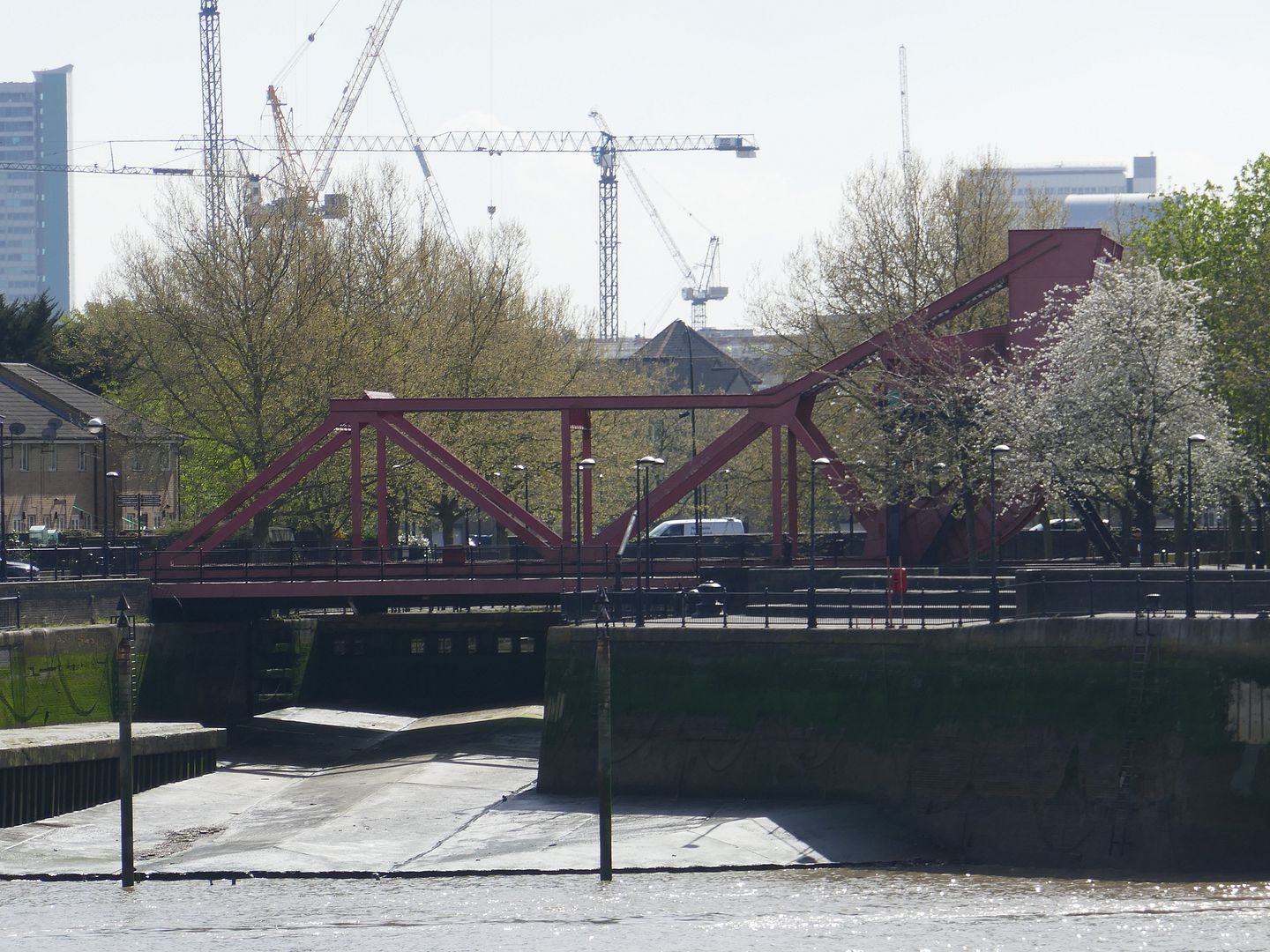 I had already passed this one on my way down from the DLR. The roadway is blocked by vans belonging to several contractors who were engaged in refurbishing it. I spoke to one of the painters who told me they had travelled over 5 hours down from Newcastle for two days work, shows how badly our construction industry has been fragmented.
But I have got ahead of myself. To get here I took the train from Ipswich. alighting at Stratford to take the Docklands Light Railway down to Shadwell, passing over Bower Street on the way. Here comes my DLR train when I changed lines at Poplar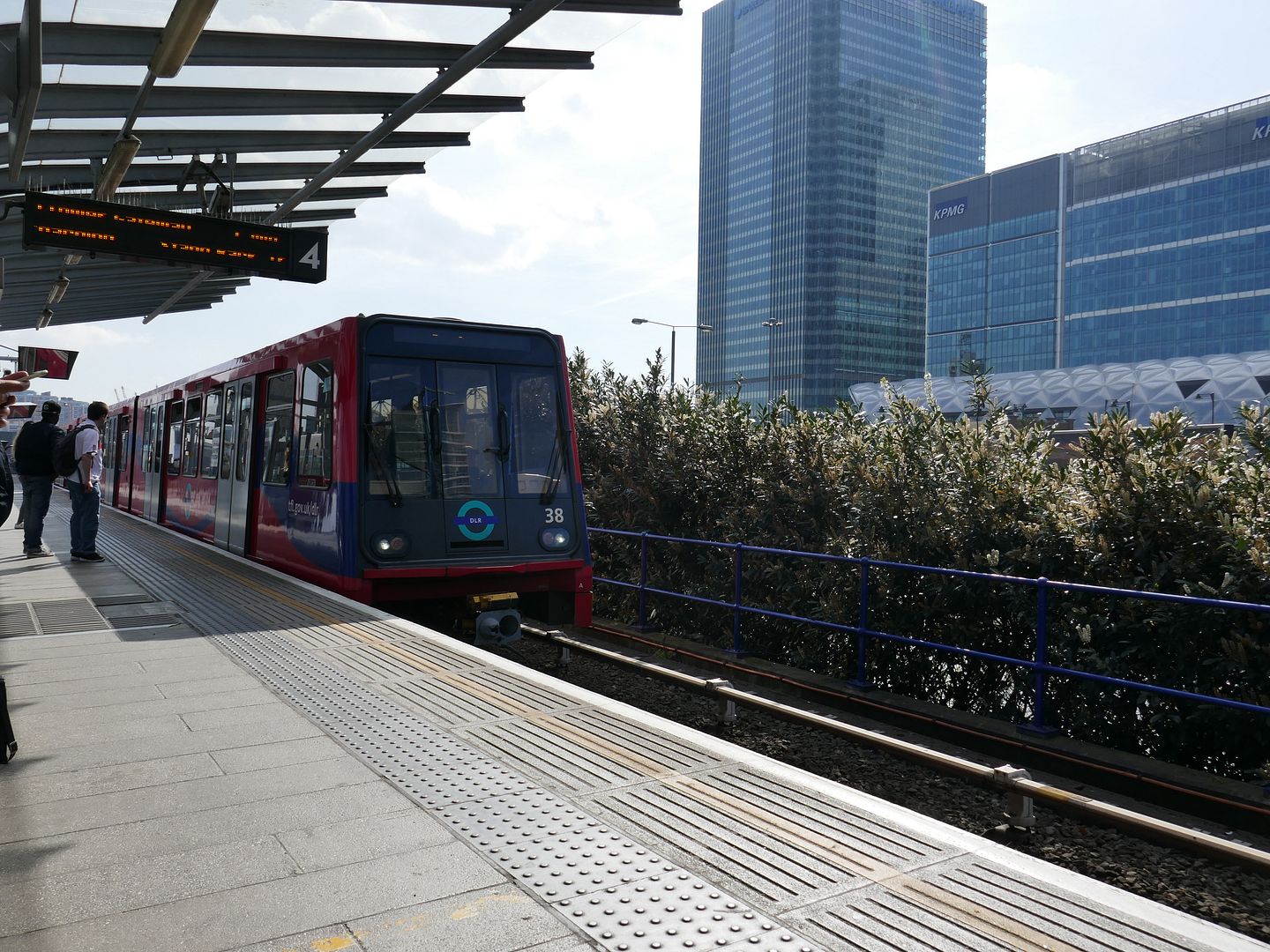 At Shadwell I had a cup of tea in a cafe under a railway arch which had this misleading photo on the wall closing the back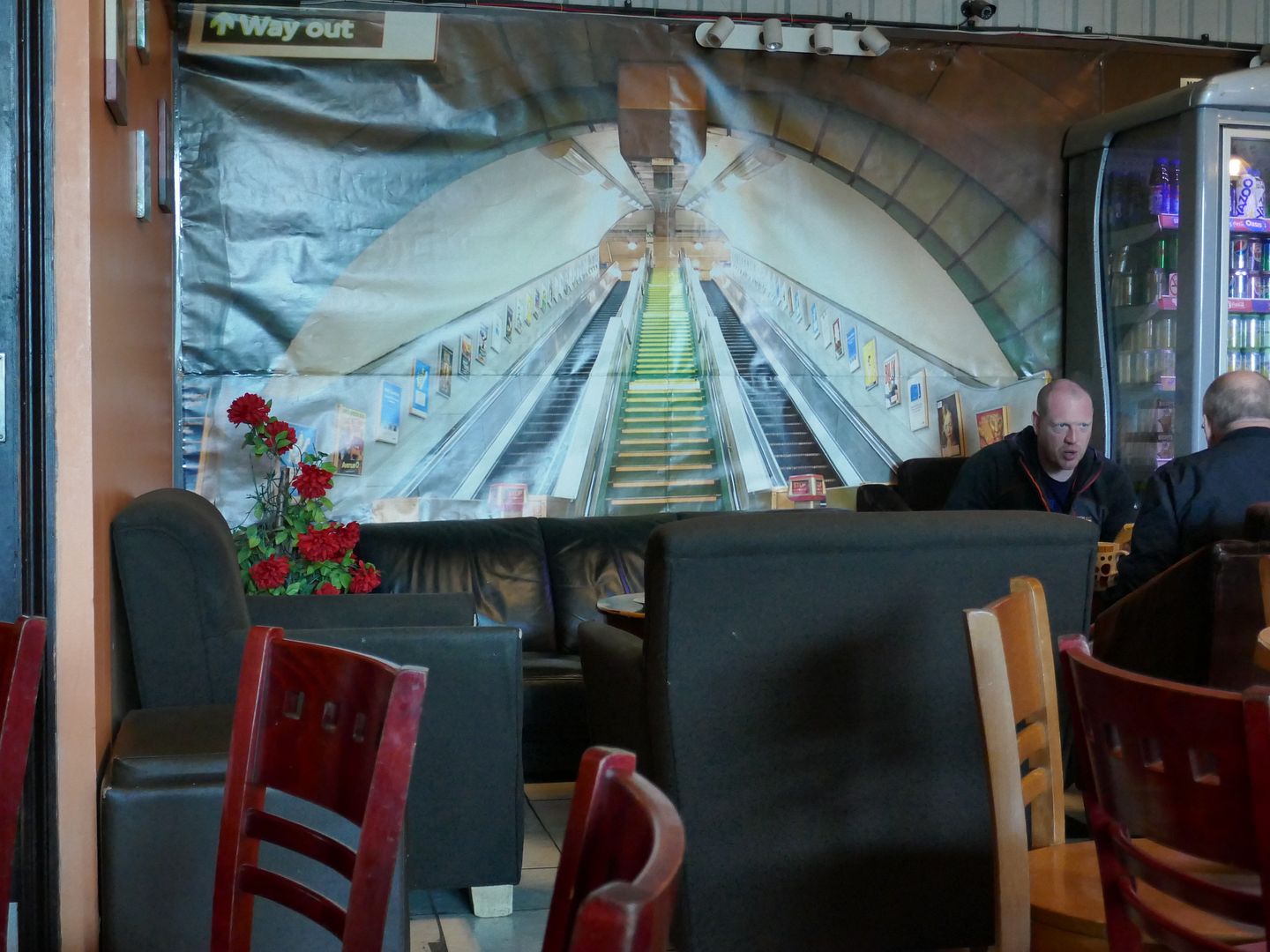 .
I set off from there to the site of the old docks and soon reached Wapping Woods. What! a wood in the darkest East End. Never. In fact it is a pleasant park made from the filled in Eastern Dock which is joined to Shadwell Basin by a short canal which passes under Garnet Street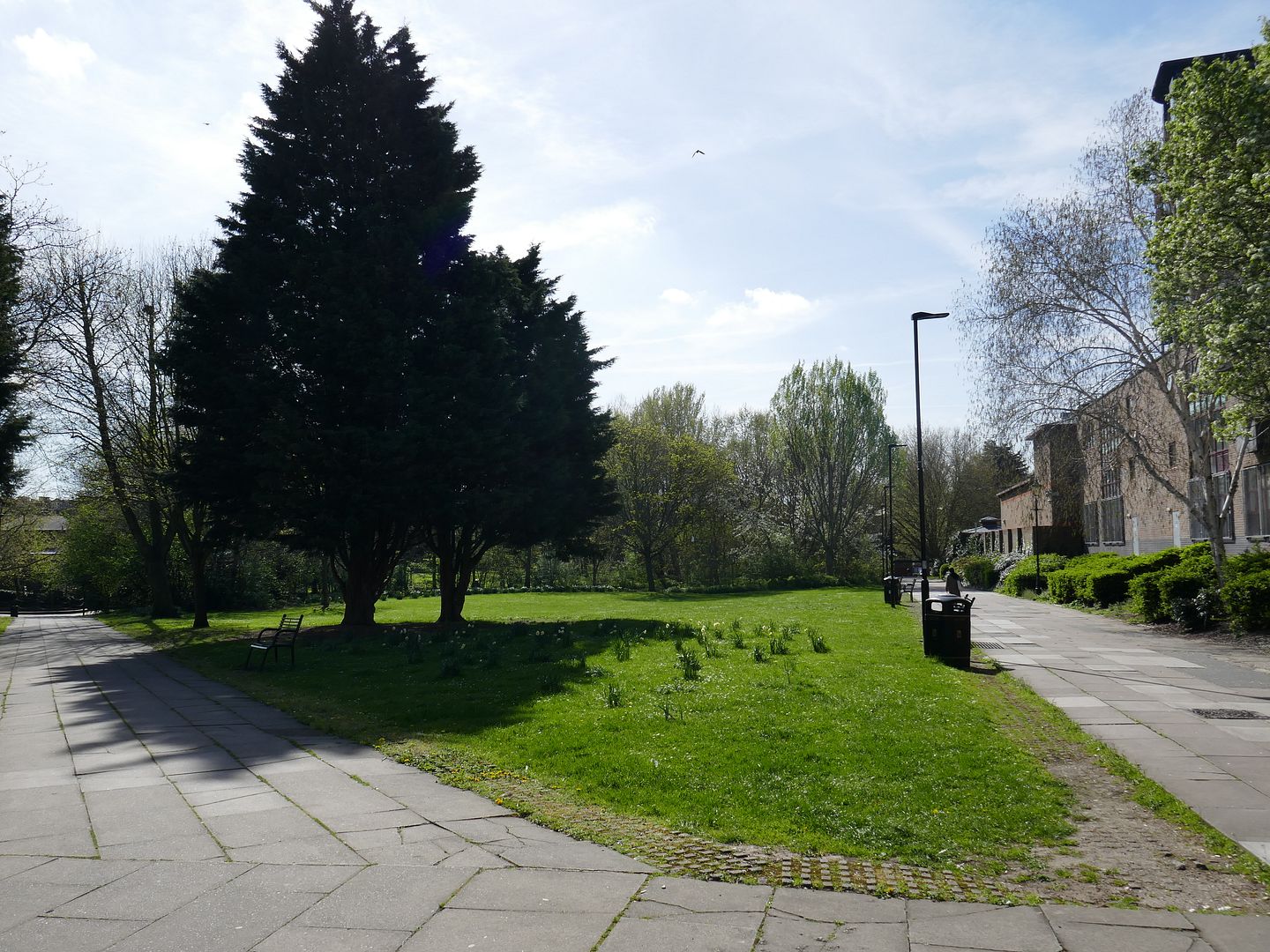 and the canal, or what's left of it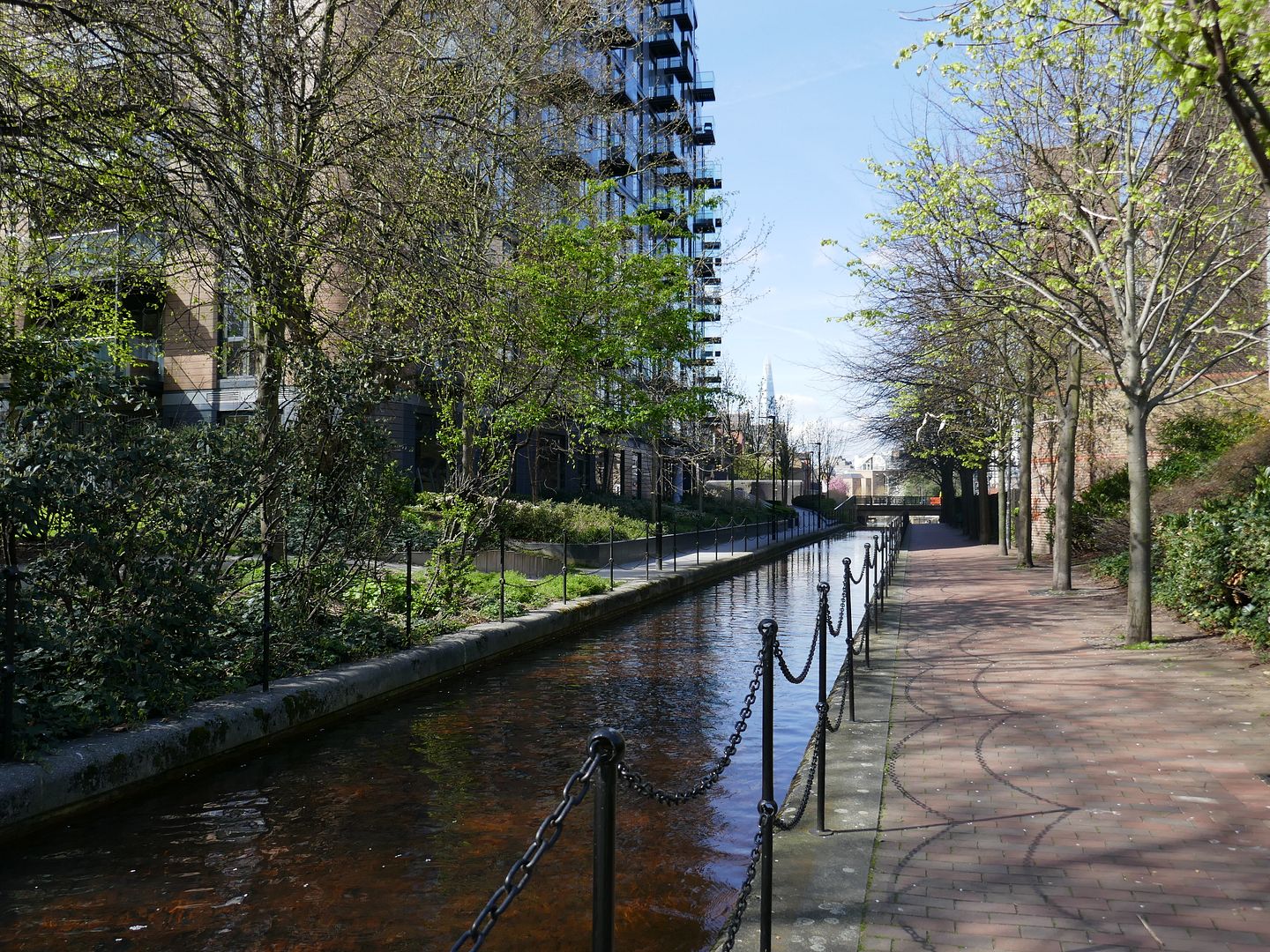 Carrying on west towards the main London Docks a little strip of water passes under Wapping Lane to Reach Tobacco Dock, now a sort of museum cum office and housing a couple of old boats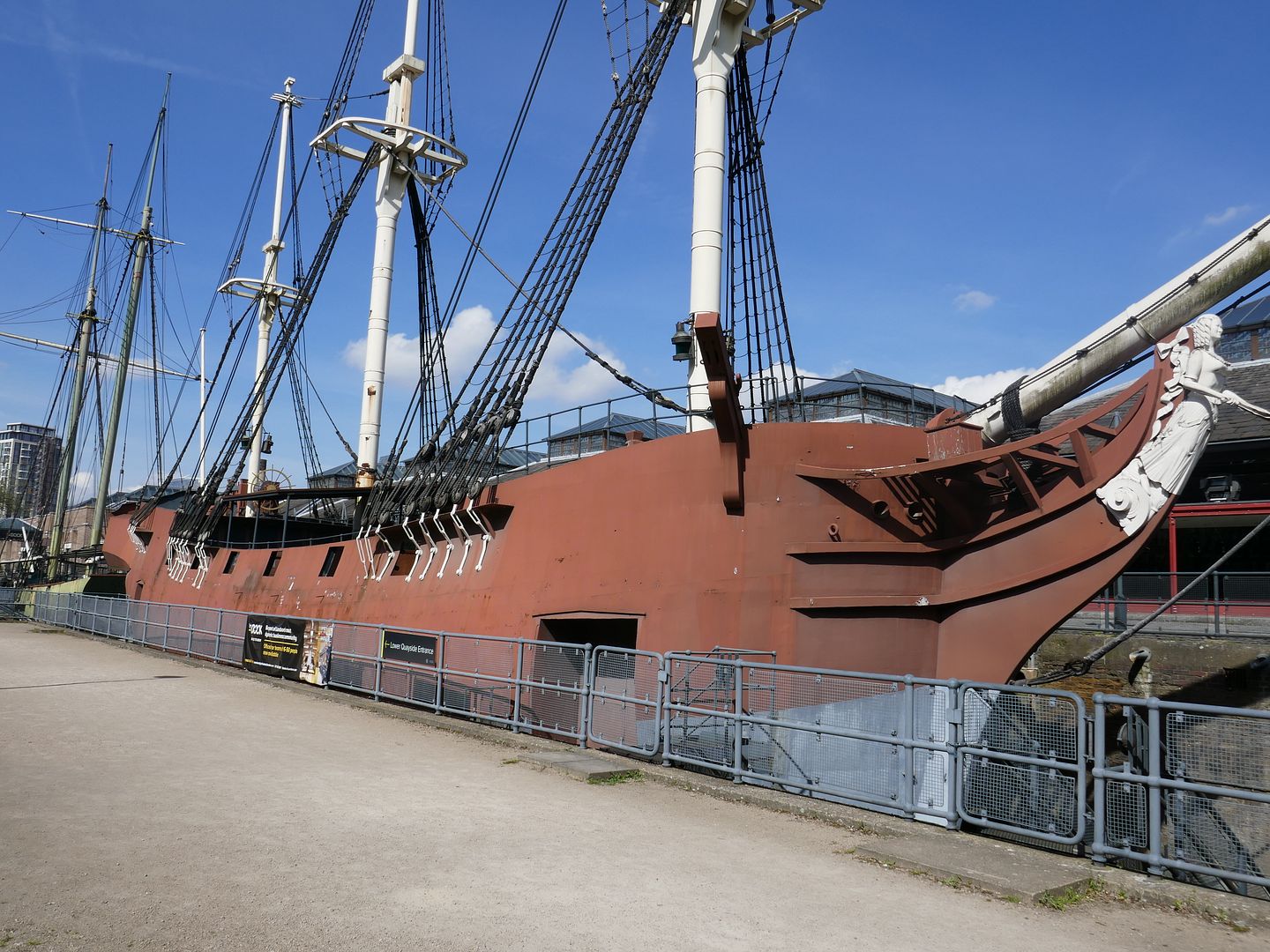 The entrance carries this sign, which reminds me that a hogshead was once a size of barrel, whether larger or smaller that a firkin I have no idea, but barrels came in various sizes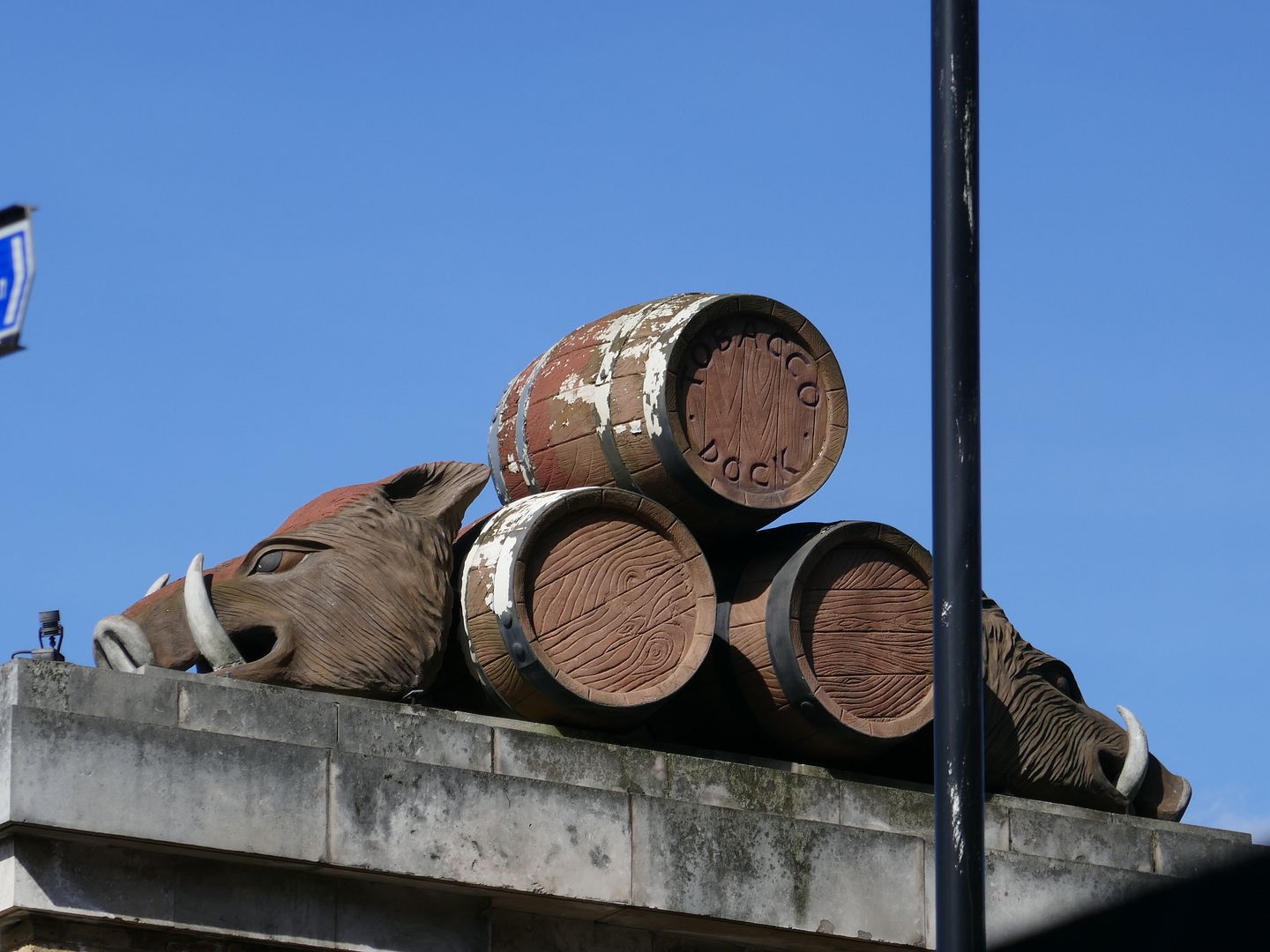 What were once bustling docks have now become valuable real estate and flash flats abound, the main London Docks which now follow are home to Fleet Street after its retreat from the unions. I didn't sully their doorstep
There is more to come I'm afraid, but not a lot