Post by mossie on Apr 12, 2017 13:28:46 GMT
On my return to Liverpool St station on my last visit I decided to take a fresh picture of the Gherkin and was rather put out to see that it was being shouldered aside by an ugly rectangular slab of glass.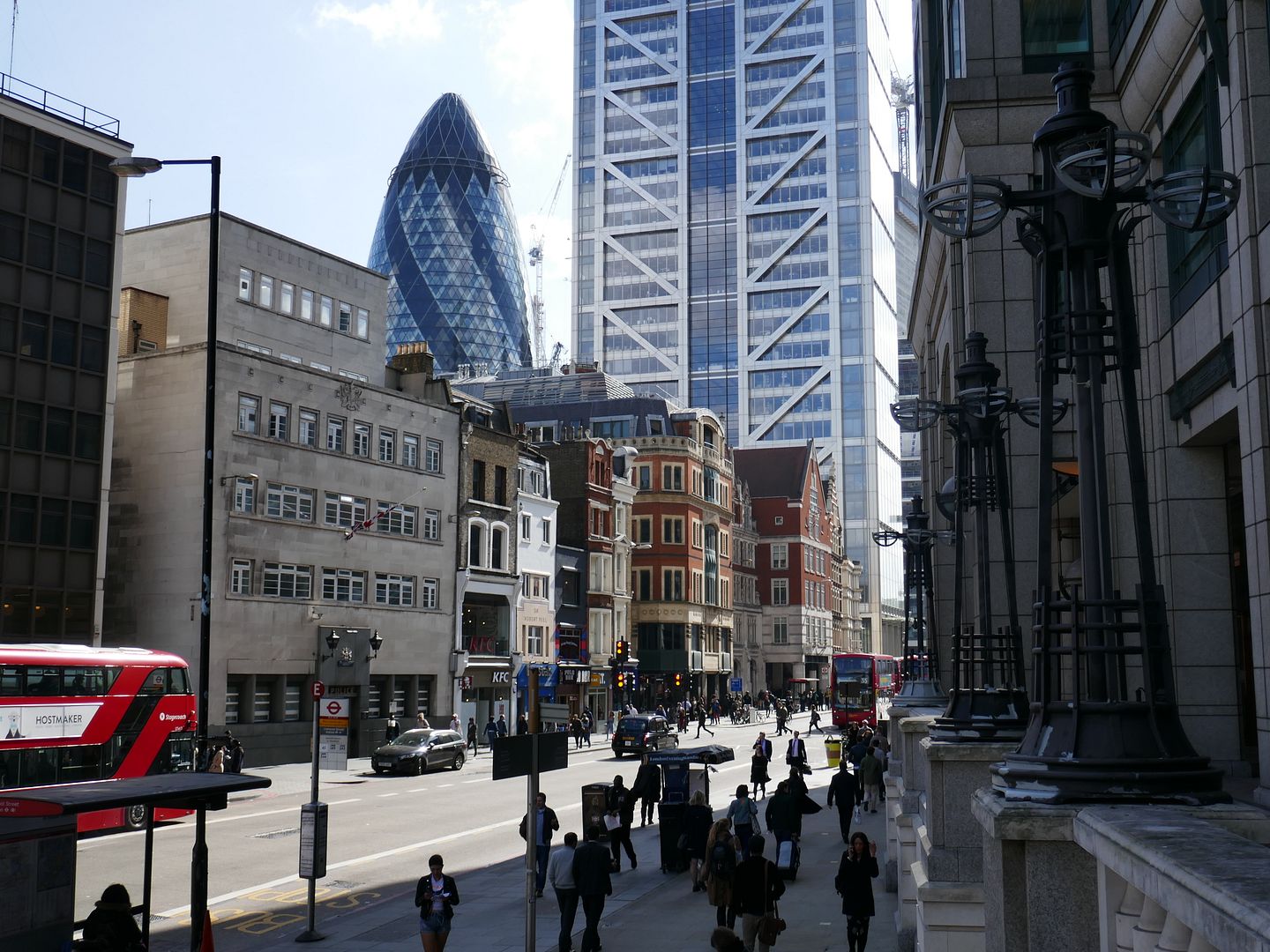 It has been a long time since I walked through the City, so, as well as wanting to visit the sites of the offices I worked at in my youth, I decided one day I would go and see what other monsters had been spawned. I have already shown this horrible beast.
But knew there were more, however first things first, as soon as I got off the train I headed for Finsbury Square where my first City jobs were. No 1 was in a building long since gone which stood on the left hand corner of this very nondescript building, now occupied by one of our largest bean counters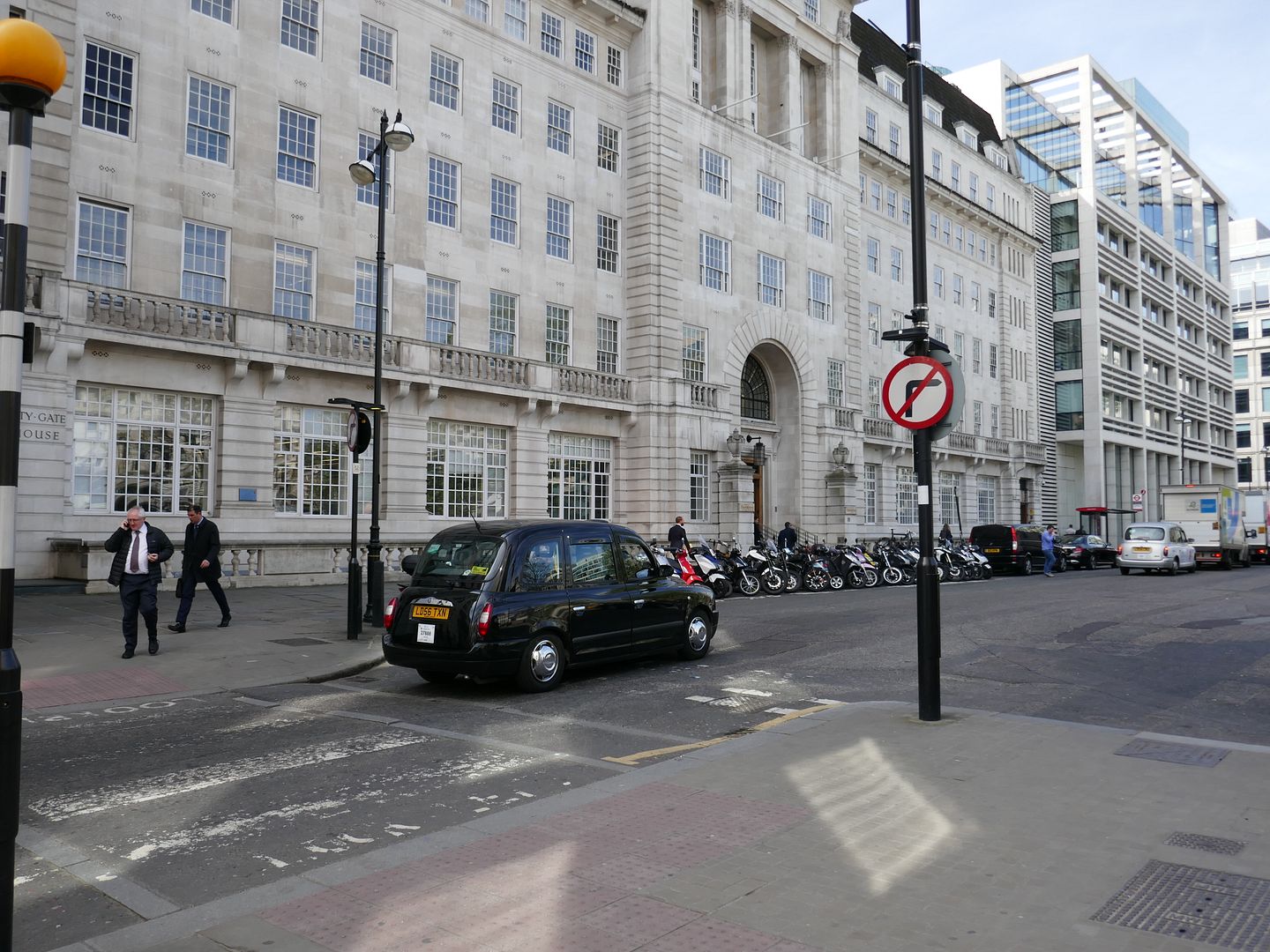 Here I worked as an office boy for a firm of accountants, but after a few months got sacked for paying more attention to office girls than dusty ledgers. I easily got another similar job round the corner here.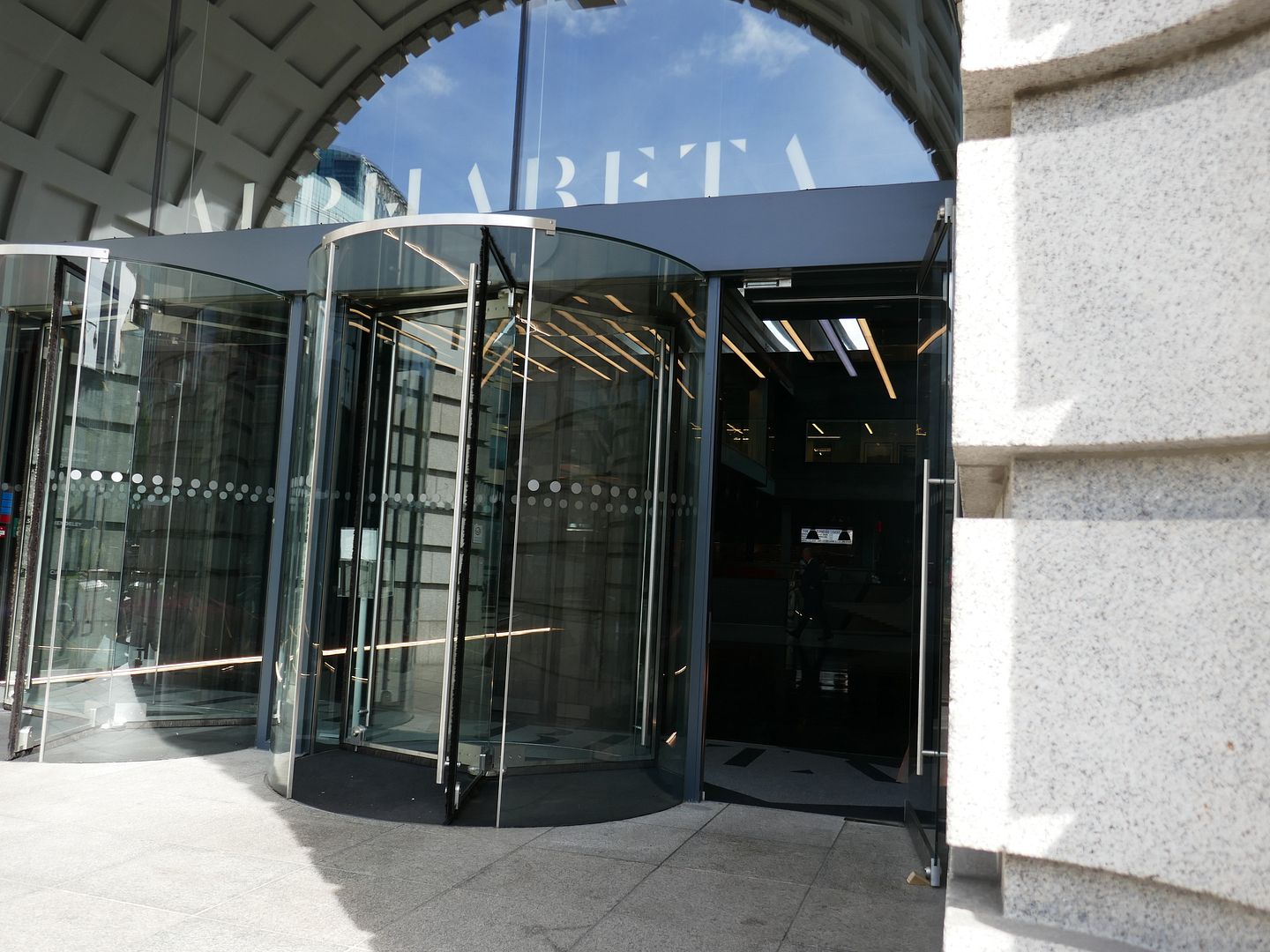 I had breezed into the first place but the man on reception was not English and had no idea what I was talking about when I tried to explain I just wanted a look round as I had worked there long before he was born. However the second place had a very attractive young lady receptionist and we had quite a pleasant chat before serious work intervened and I made my farewells. She sits at the desk here directing people to all the strange firms which inhabit the suites of offices housed behind a facade which looks much like the original building, but which has been totally gutted and remodelled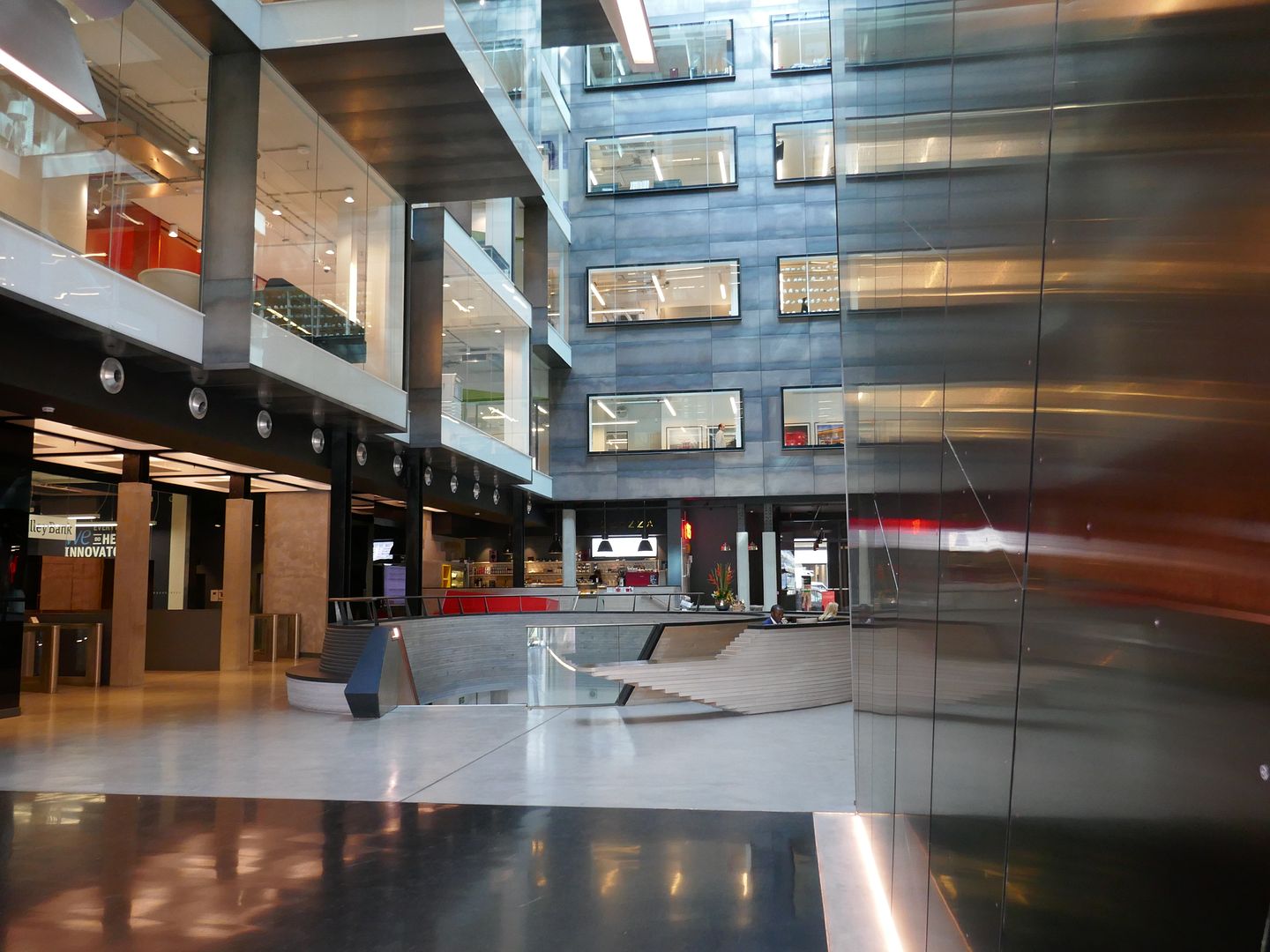 On the west side of the square is this blob, housing the new headquarters of the London Metal Exchange, where prices for most of the metal traded round the world are set. they had only been in for a few months when a structural component dropped by some 200 millimetres, causing their retreat to temporary offices in direst Essex while the problem was fixed. The architect had not earned his substantial fees which are normally got too easily on these buildings. A few straight lines sketched on the back of a fag packet are generally enough for the banker to peer through his cocaine induced haze and bray "Bang on old boy, let's do it" and sign the cheque.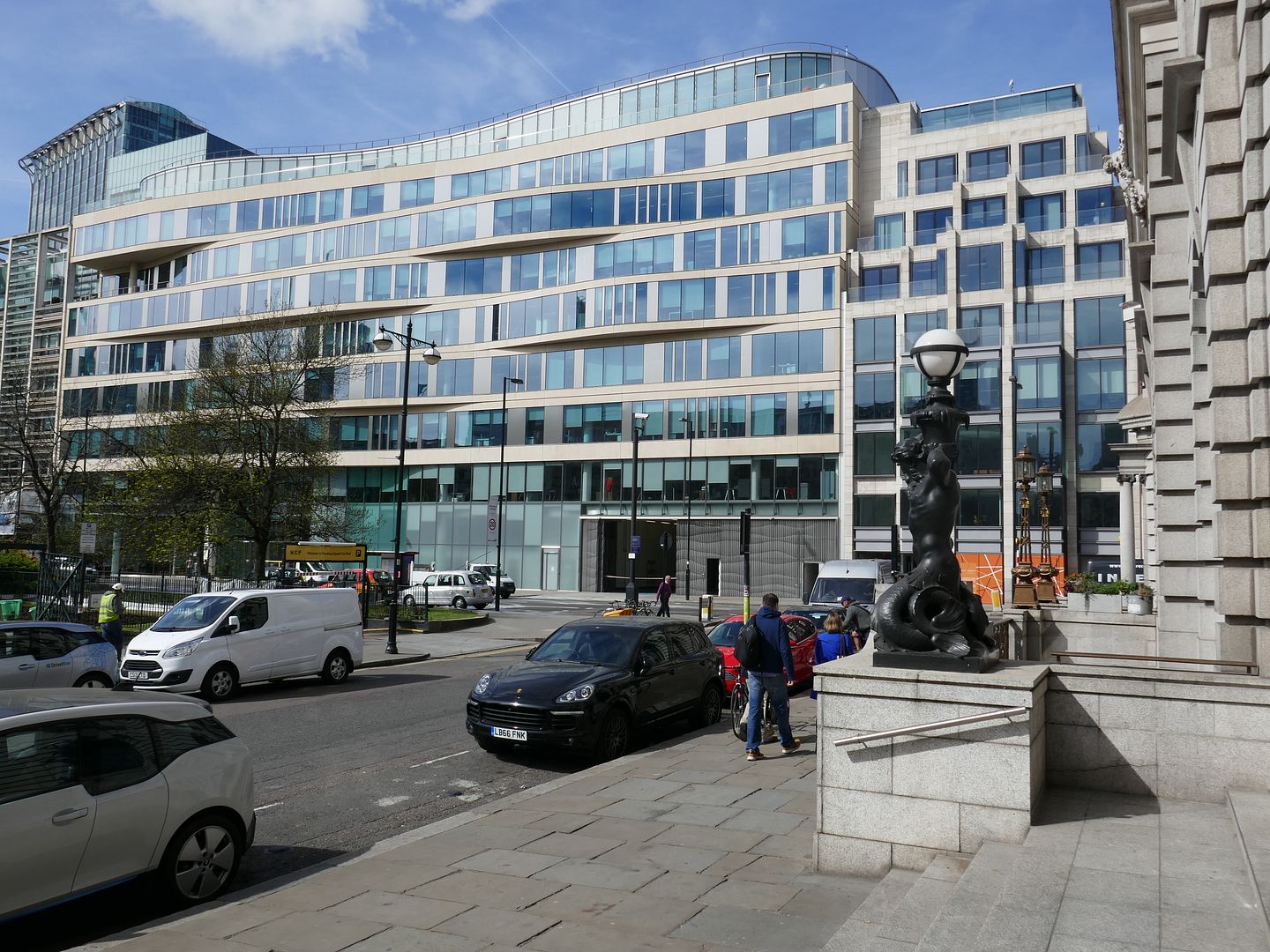 Looking north into the wilds of Islington are some more normal city buildings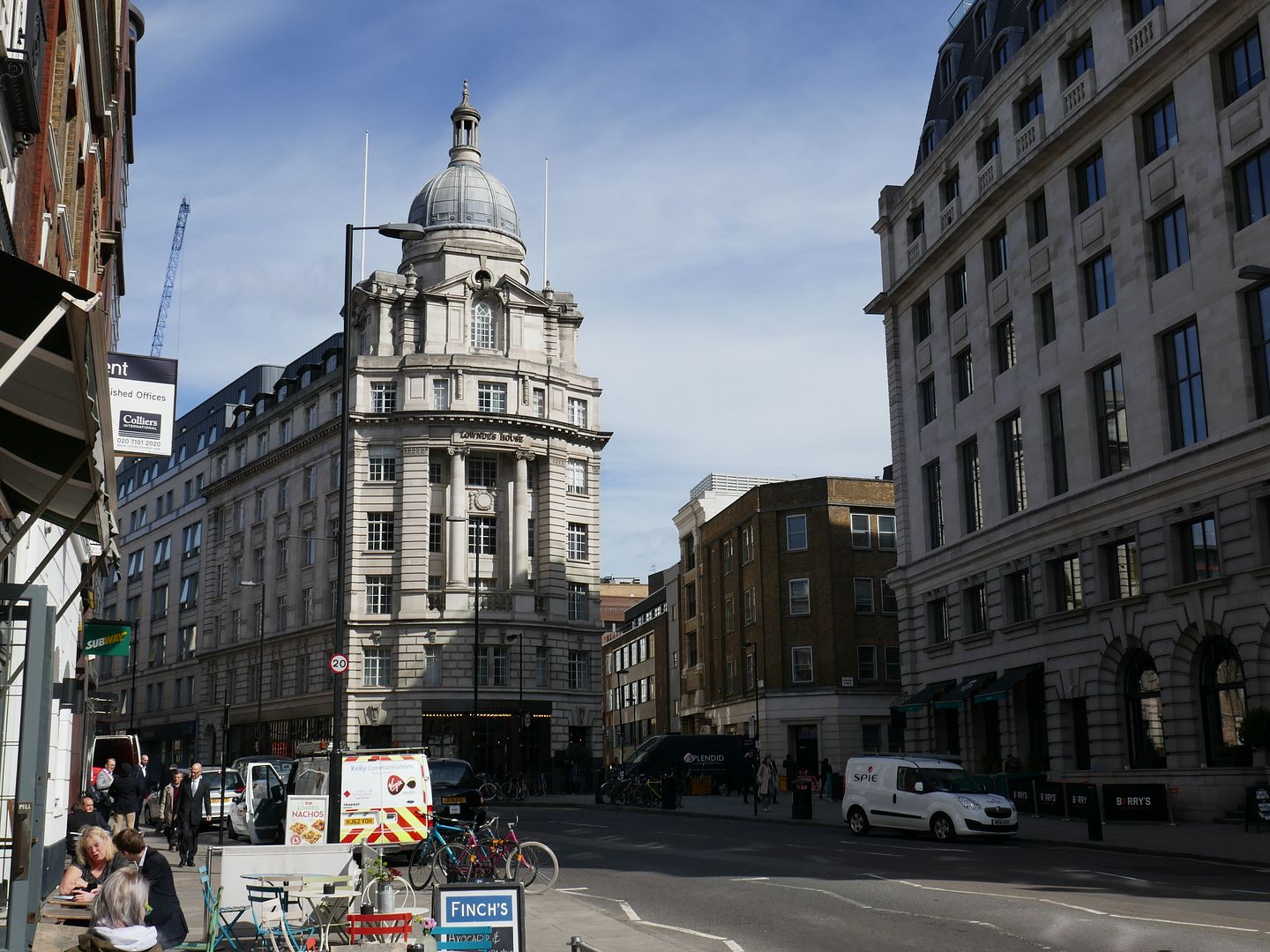 But I set of south to explore Moorgate and soon reached the Tube station, now in total chaos as the new Crossrail super Tube is being constructed beneath it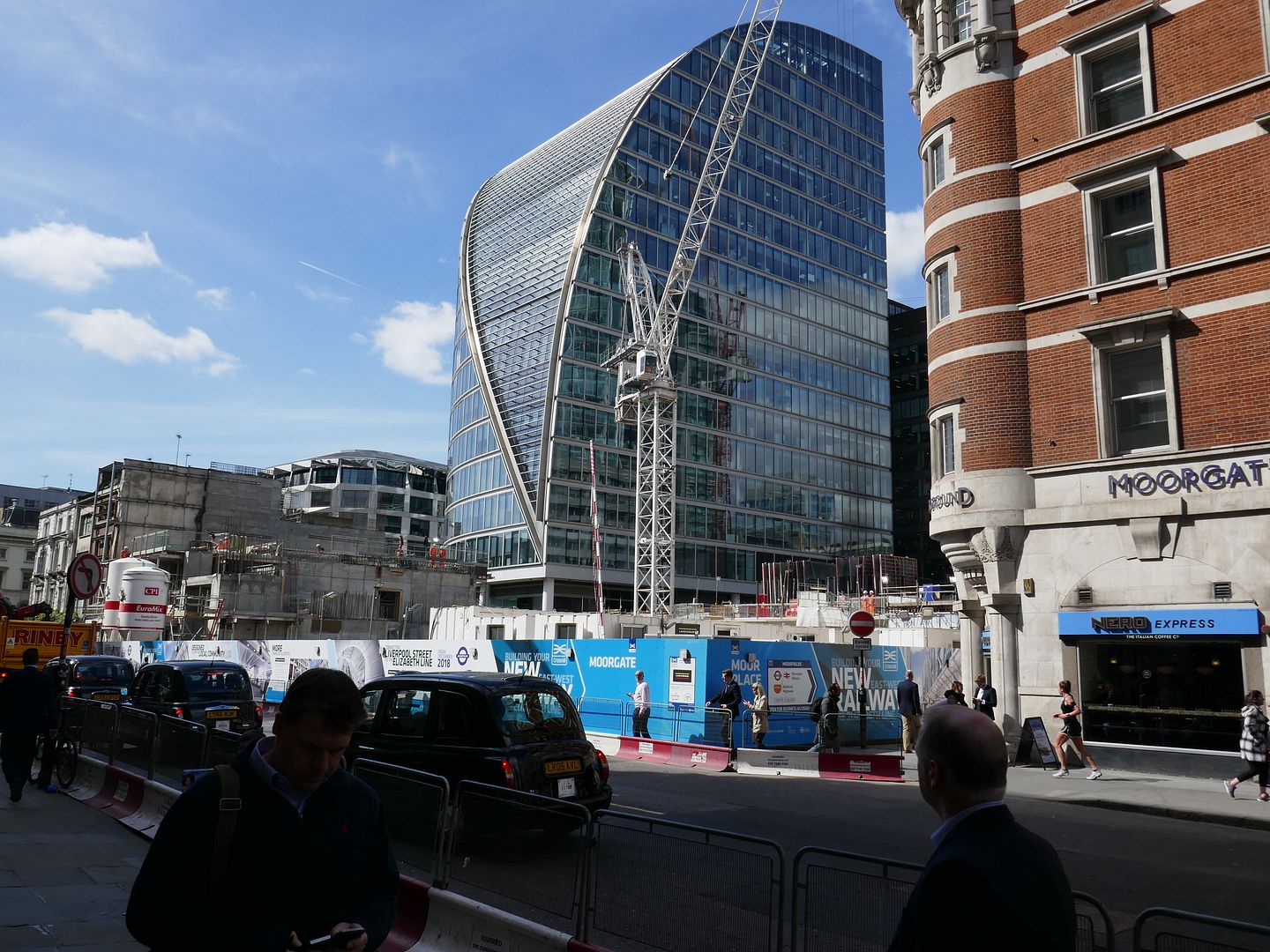 Here some piece of the structure is being dropped into place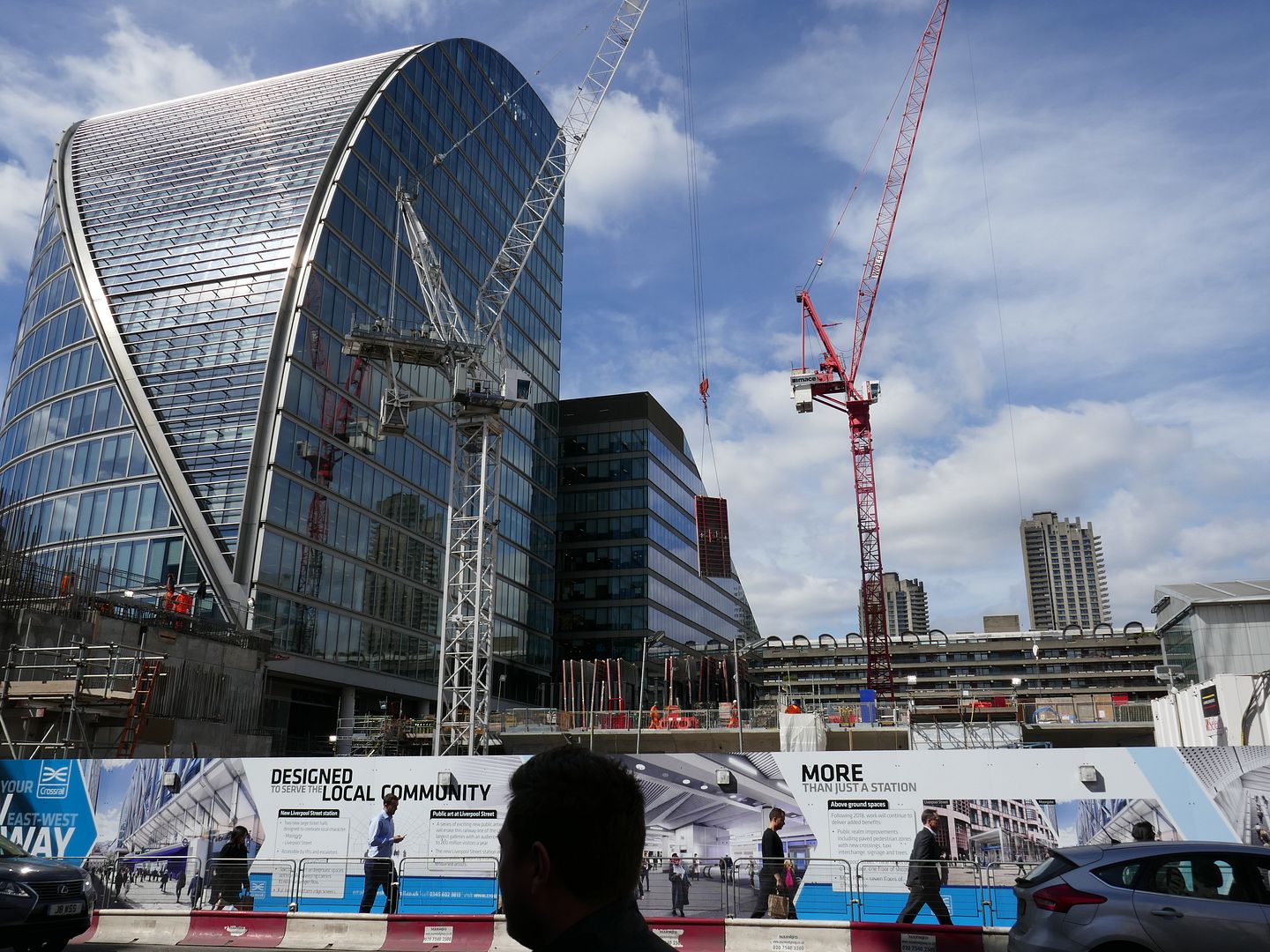 Time for a cup of tea, but I'll be back