Post by mossie on Jul 26, 2017 20:05:29 GMT
I have been thinking for some time that I would have a trip up to London to see if I could remember where I went to the Met Office Training School to become a meteorological assistant, to give my proper civil service title. I could remember that it was in Kingsway, which runs between Holborn and The Aldwych, that strange mess of classical buildings which join Fleet Street to The Strand. The main Air Ministry building was there somewhere and they had several blocks in the street. Anyway I decided this was the most likely place but my memory has faded so may be wrong.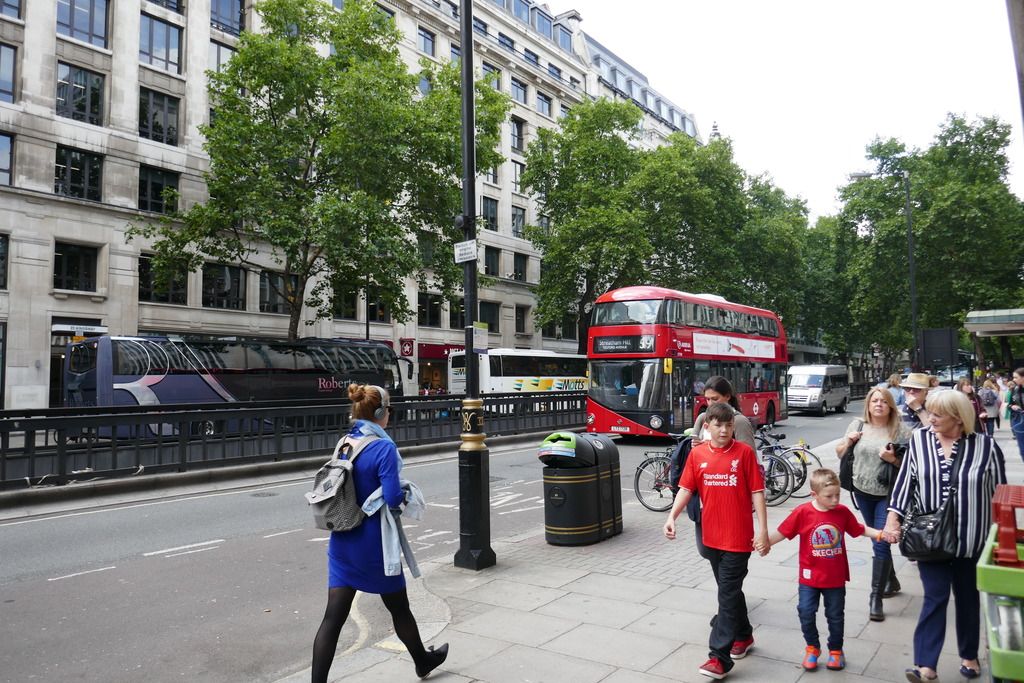 Here was the famed "Air Ministry Roof" which was cited in weather forecasts of the time as being the observation point on which the forecasts were based and it was on the roof that the outside instruments were set up which we had to learn to use as we had to make hourly readings from them from whatever Met Office outpost we had been posted to. In addition we had to estimate the height, and amounts, of the different layers of cloud we could see, and recognise the types according to a standard classification. Also the visibility had to be estimated, although various objects had been selected at known distances so a pretty accurate guess could be made. We were also taught to use various other instruments inside, the most notable being the mercury barometer. When pressure readings are given in 'inches", those inches are inches of a glass tube about 2 inches in diameter and 30 odd inches tall, so arranged as to allow the atmospheric pressure to push the mercury up the tube so the height of the column can be read. Not something one wants to break as there would be several pounds of very poisonous mercury rushing round the office, it is not called quicksilver for nothing, as anyone who has played with a little blob of it will know.
We were also taught how to send the results of these observations in a standardised code, which was an International standard, because countries throughout the world exchanged these details and transmit them to our local headquarters by teleprinter. When I subsequently worked at Heathrow, we had a teleprinter room with about 12 of these contraptions clattering away sending us observations from all round the world. i remember at Christmas, the Japanese I think, sent the most elaborate Christmas card by this means. the teleprinter simply produces black print just like a typewriter, so rows of X an O made a picture
What I really remembered was that we used to go across the road to the basement of the old Stoll theatre to a canteen for our breaks. This is now the Peacock theatre, but is closed and being refurbished, Just a glimpse here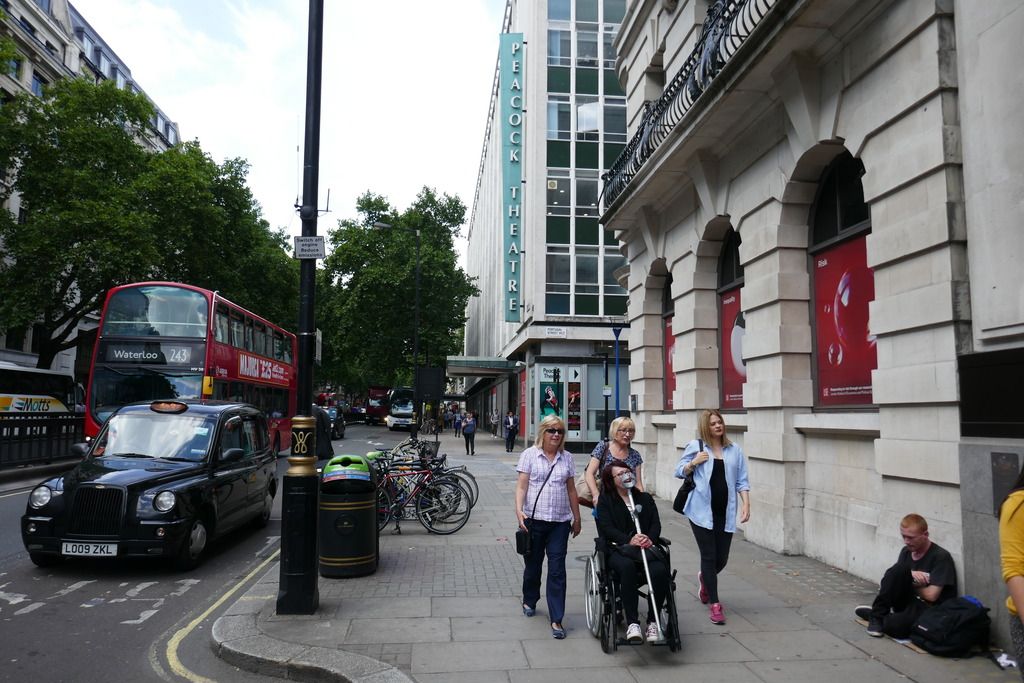 From there looking down towards The Aldwych, which at one time had a Tube station, now closed and used for filming and training.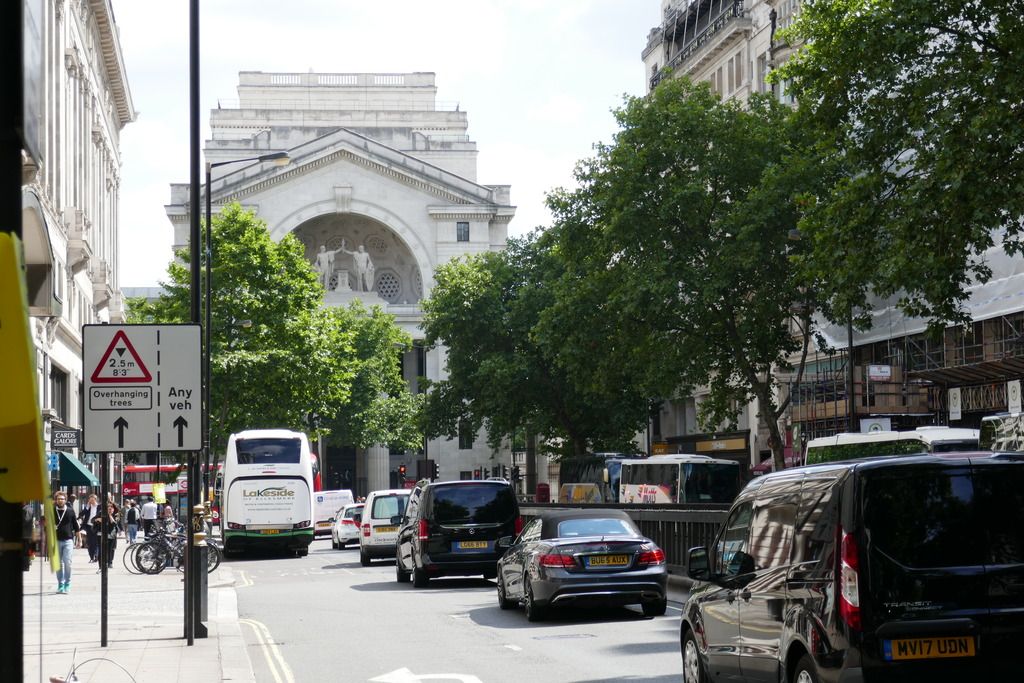 I also wanted to visit the RAF church at St Clement Danes, which is a Wren church standing at the end of Fleet Street, outside stand two major officers, first here "Bomber" Harris. He later commanded Bomber Command and is accused of pressing home the area bombing policy to lay waste to German cities, and he has been criticised for it. Not fair, during the 1940-41 German blitz on London he was serving at the Air Ministry in Kingsway and saw the city burning under the attentions of the Luftwaffe. He was reputed to have quoted the Bible "They have sown the wind, and must reap the whirlwind".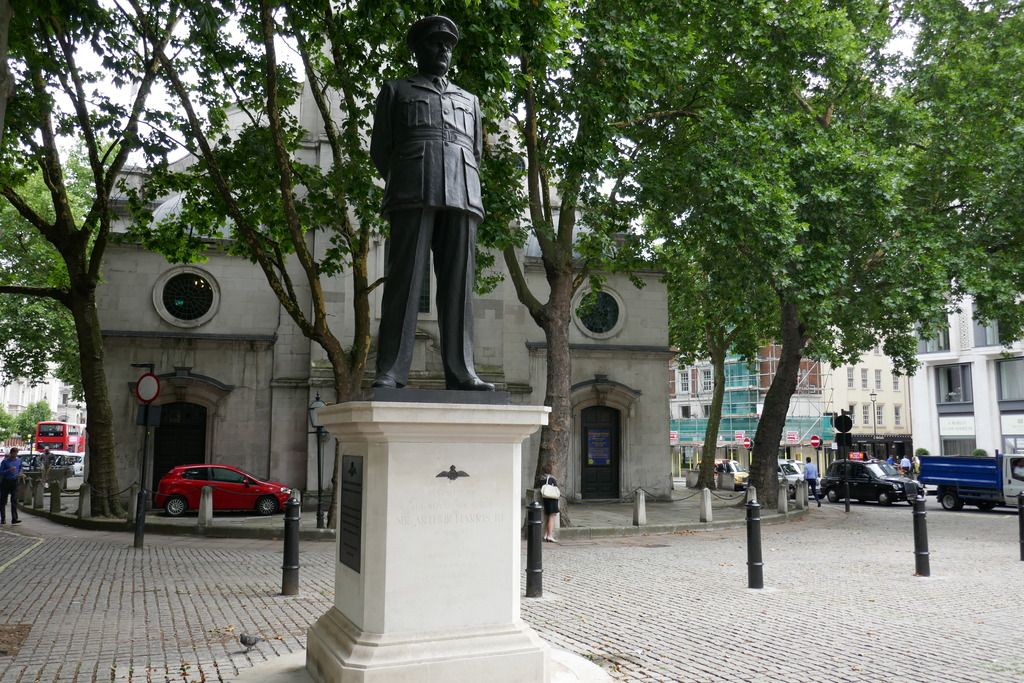 and here is "Stuffy" Dowding who led Fighter Command during the crucial Battle of Britain, and who stopped Churchill from sending more of our squadrons to France during the Nazi invasion of 1940. It was thanks to these two men that the RAF played a significant part in the war.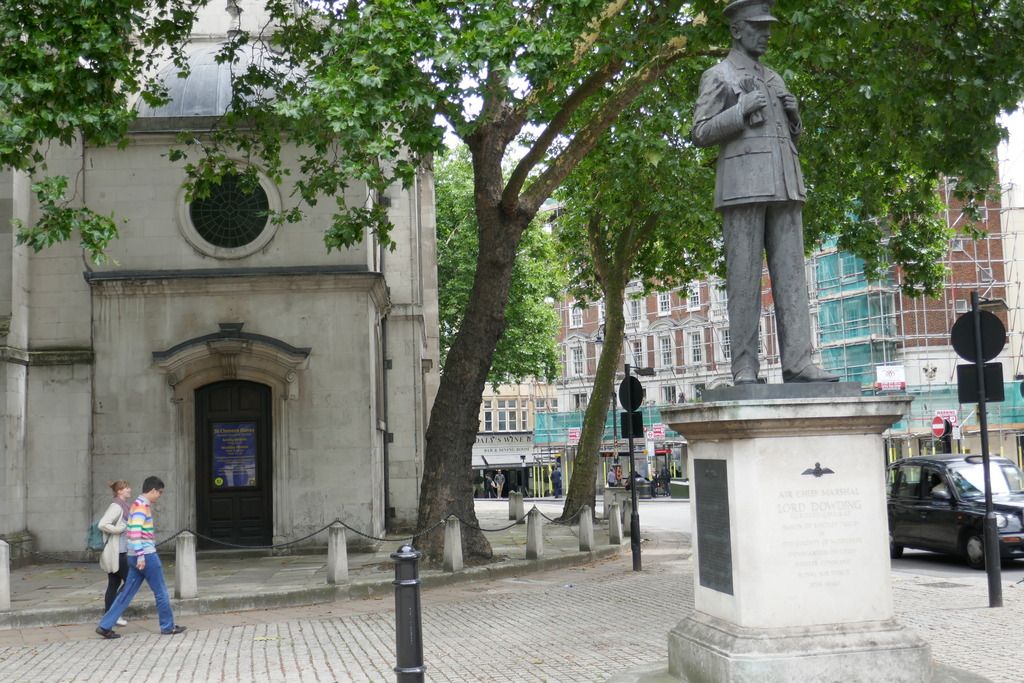 Here is an interior shot of the church, the dark patches on the floor are the badges of all the squadrons and ancilliary units which made up the RAF. Unfortuneately they are becoming worn and is it not easy to sort out which is which, I was hunting for my old squadrons badges, but couldn't find them, even tough there is a ket as one enters.
.
I hope this is all not too heavy going, I went on to visit Covent Garden nearby, but will add those snaps tomorrow, I am making too many typos now.