Post by mossie on Aug 1, 2017 19:38:47 GMT
When I lived in Stepney going anywhere west of Gardiners Corner, where Commercial Road and Whitechapel High St meet, meant going to Londons West End, where the rich people were. Yesterday I did just that and headed for Jermyn Street, which runs parallel to Piccadilly. My reason for going there was a tenuous link to my working life, the second job I had while working in the asphalt industry was as Assistant London Area manager in a firm called Roads Reconstruction, which was a large West Country quarrying outfit. When I applied for the post I was most surprised to be called for interview at an office in Jermyn St. , when I expected a scruffy office in the suburbs. That is where the directors had elevated themselves to be close to the fleshpots of the West End where prestigious clients could be entertained. After working for a very closely controlled company, where expenses were only paid out on exceptional and authorised business it was an eye opener. But that is where the money was and still is, look at this car I spotted near by.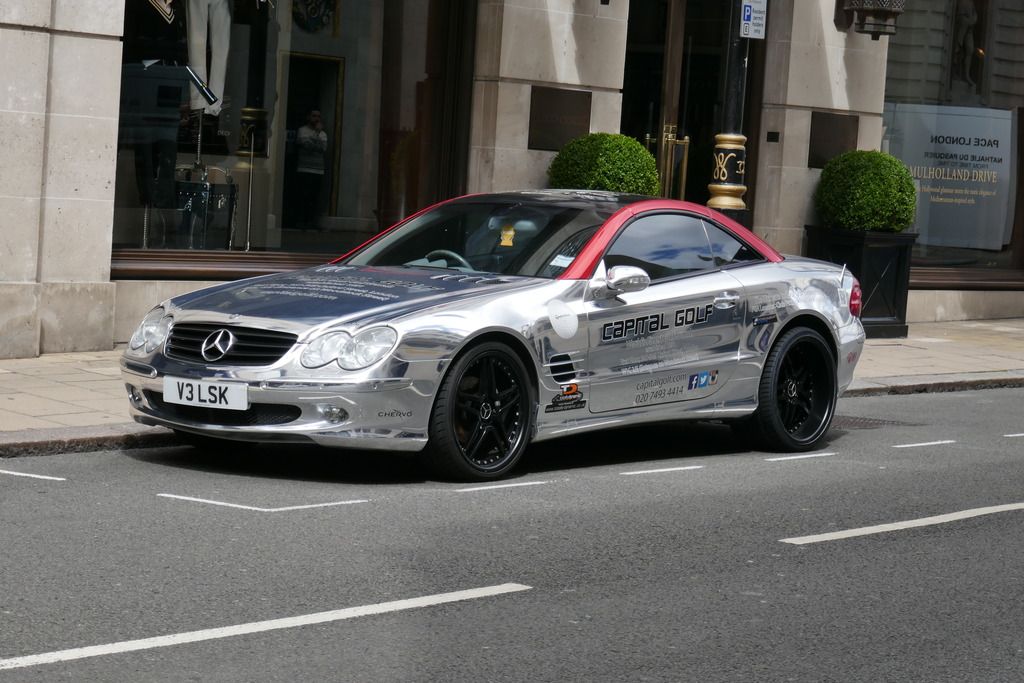 It stood just around the corner from this shop, which I expect some of the lady viewers might wish to visit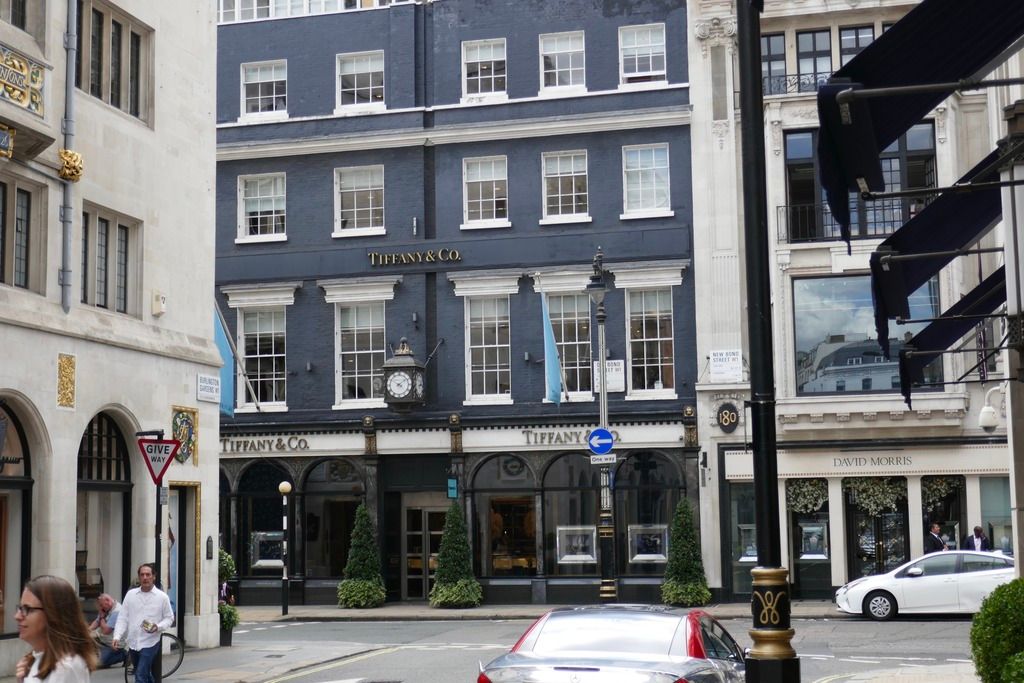 I had been struck by the various arcades in the area, and believe that they had been inspired by the Passages in Paris. However the shops in them were considerably upmarket, consider Old Bond Street Arcade here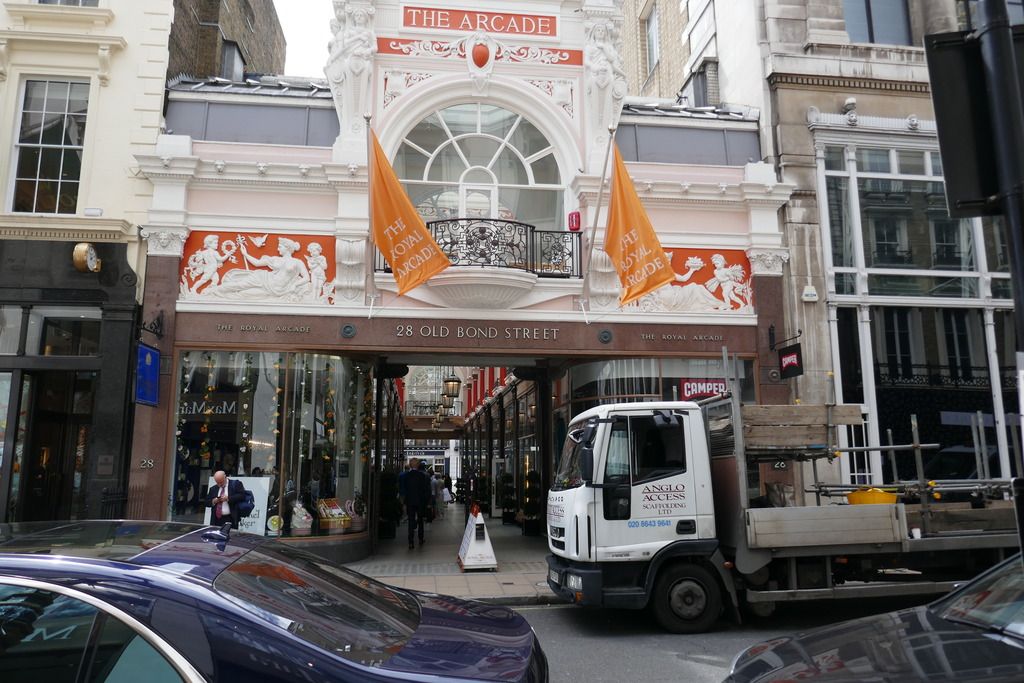 In the Piccadilly Arcade spotted this waistcoat. At work I used to wear a waistcoat in the winter, but had I worn this one my men would never have let me hear the last of it.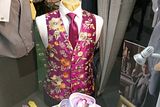 This arcade, which joins Jermyn St to Piccadilly still has many high class men's tailoring shops, which Jermyn St was once well known for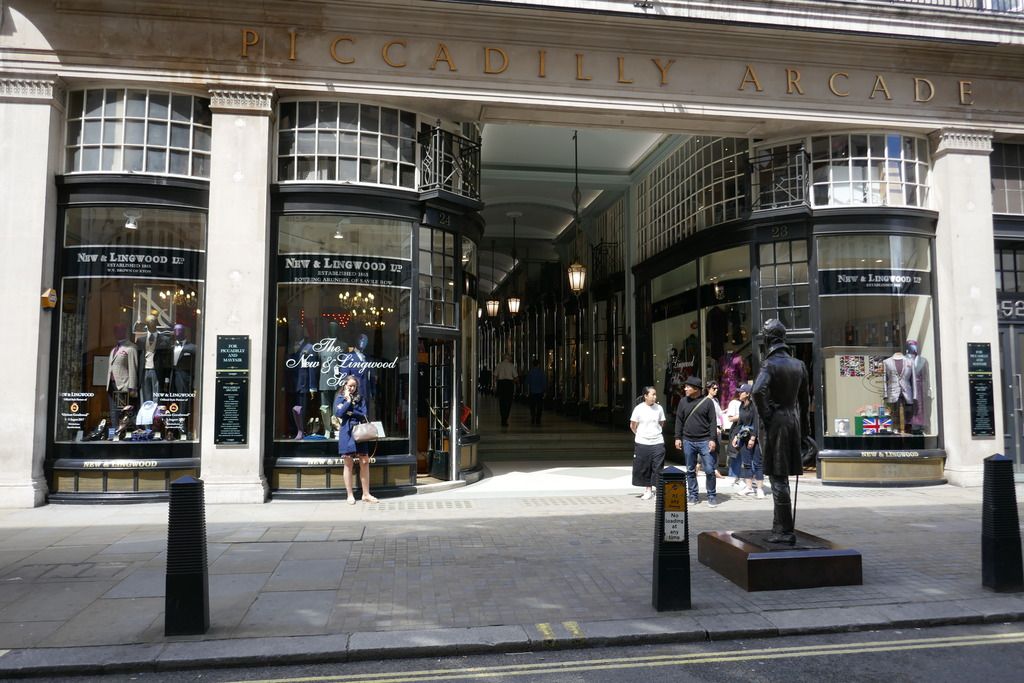 But my eye was caught by this display in a jewellers, particularly the winged O at bottom right. This was the old RAF observers flying badge, observers were reclassified as navigators at the beginning of WWII, and were required to change that badge for the 'N' badge. Many did not like it and carried on using the old 'Flying Arsehole' as some people unkindly called it.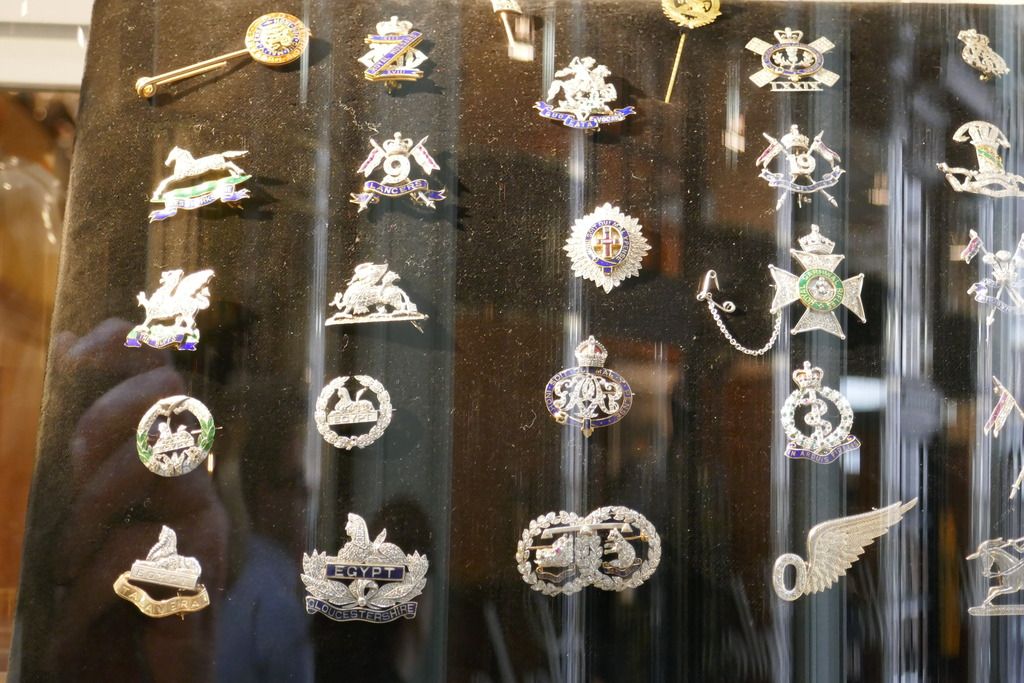 My wanderings led me to perhaps the best known of these arcades, the Burlington Arcade, which runs beside Burlington House, home of the Royal Academy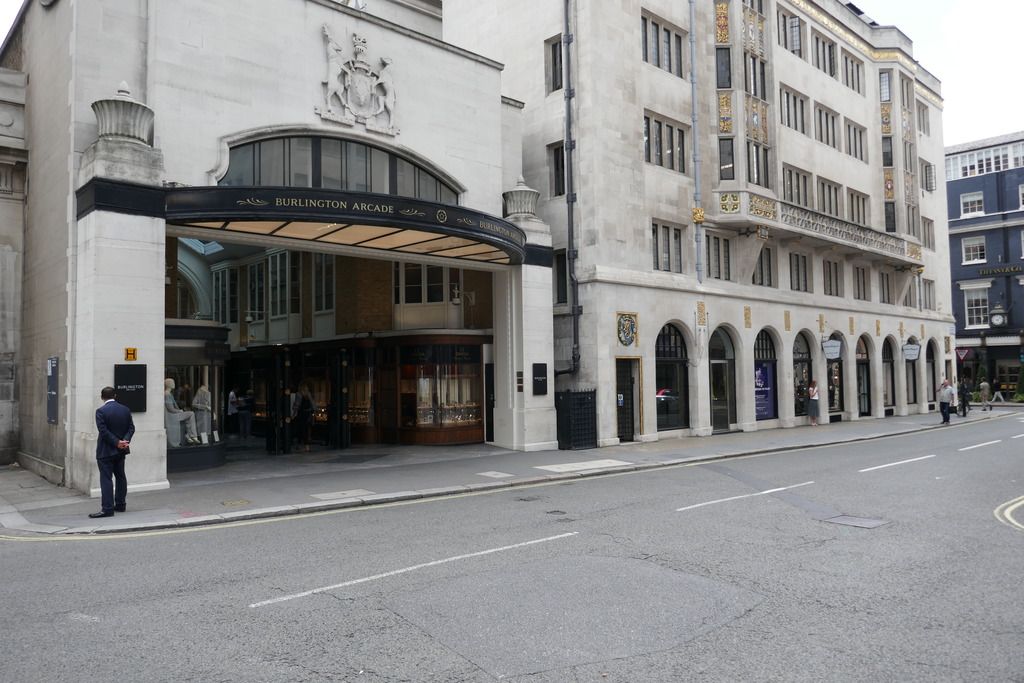 At the other end is a Laduree shop which Paris addicts are no doubt familiar with. Someone is licking the window to use the French expression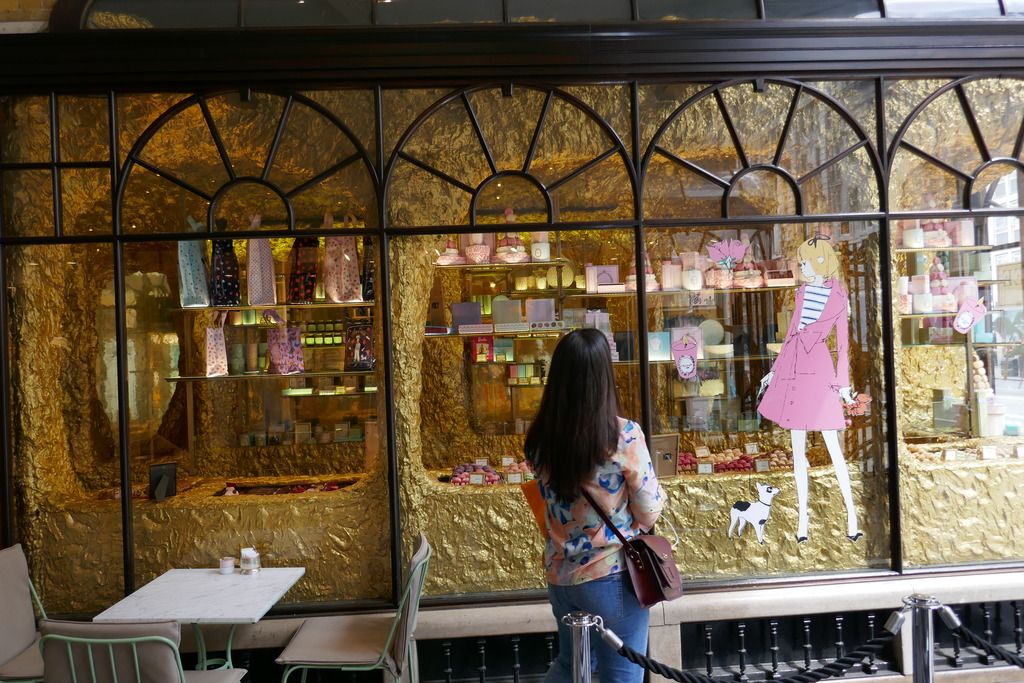 Another twee French item was this
and yet another French invader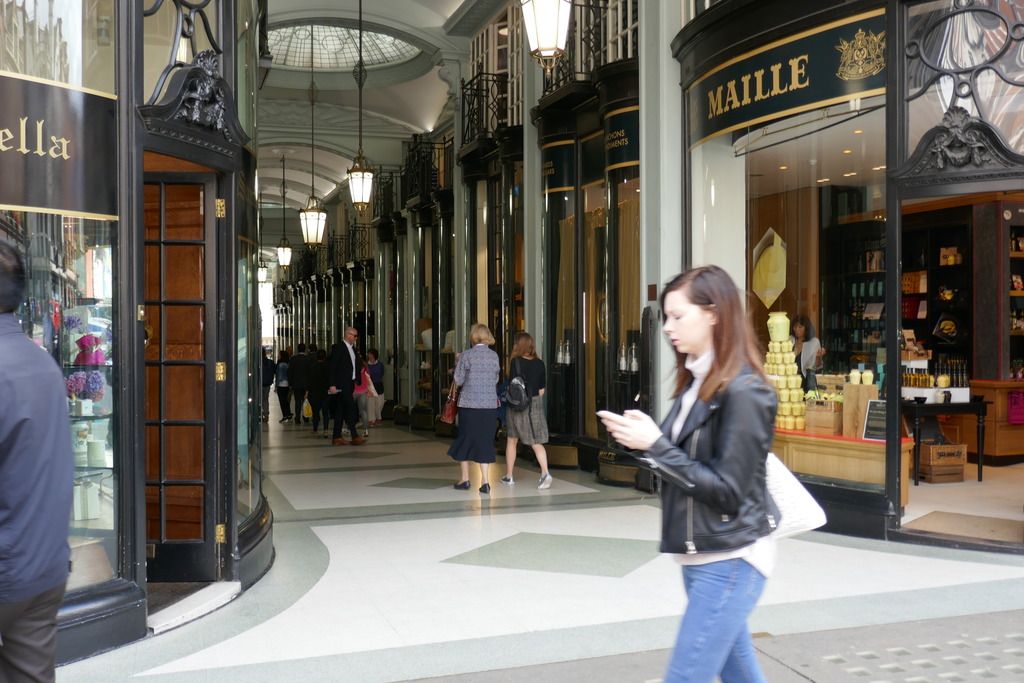 But we can bang our own drums in this Catherine Kidson shop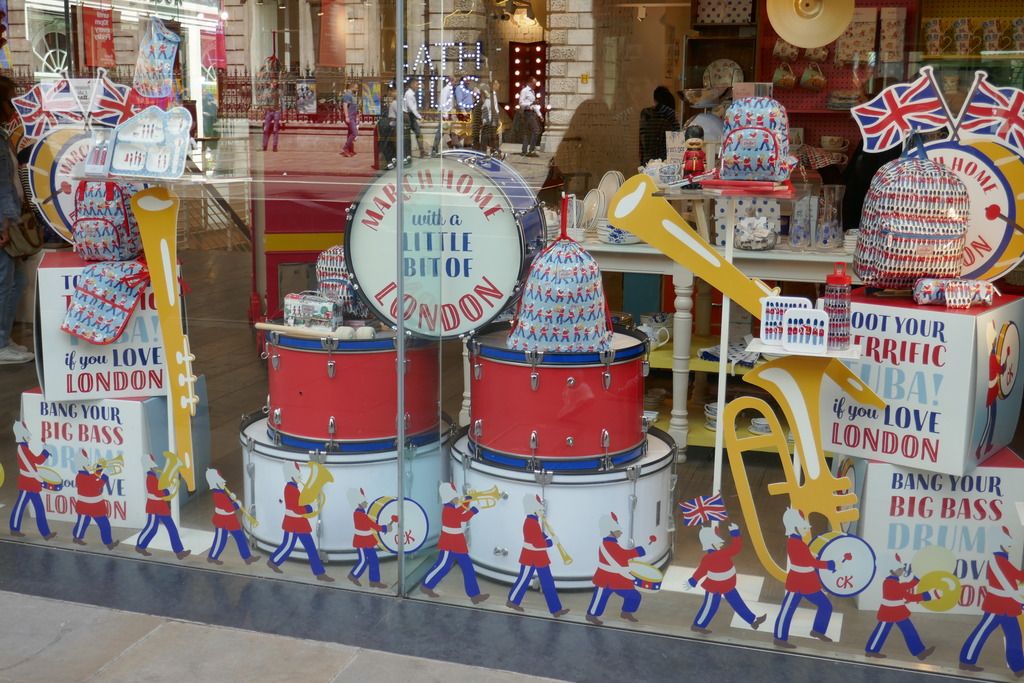 here is the entrance to the courtyard of Burlington House, where there is a Matisse exhibition. I was too mean to visit I'm afraid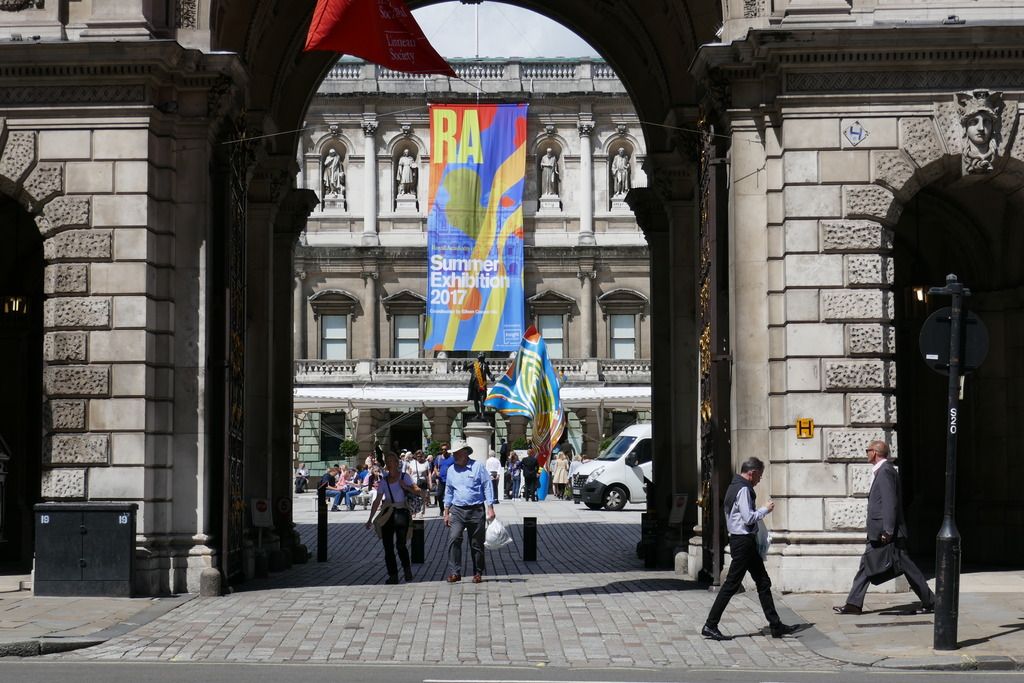 Time to call a halt this evening, I'll inflict some more on you tomorrow.