Post by mossie on Aug 11, 2017 15:45:30 GMT
In the context of London, that can only mean one thing, a visit to London's High Street.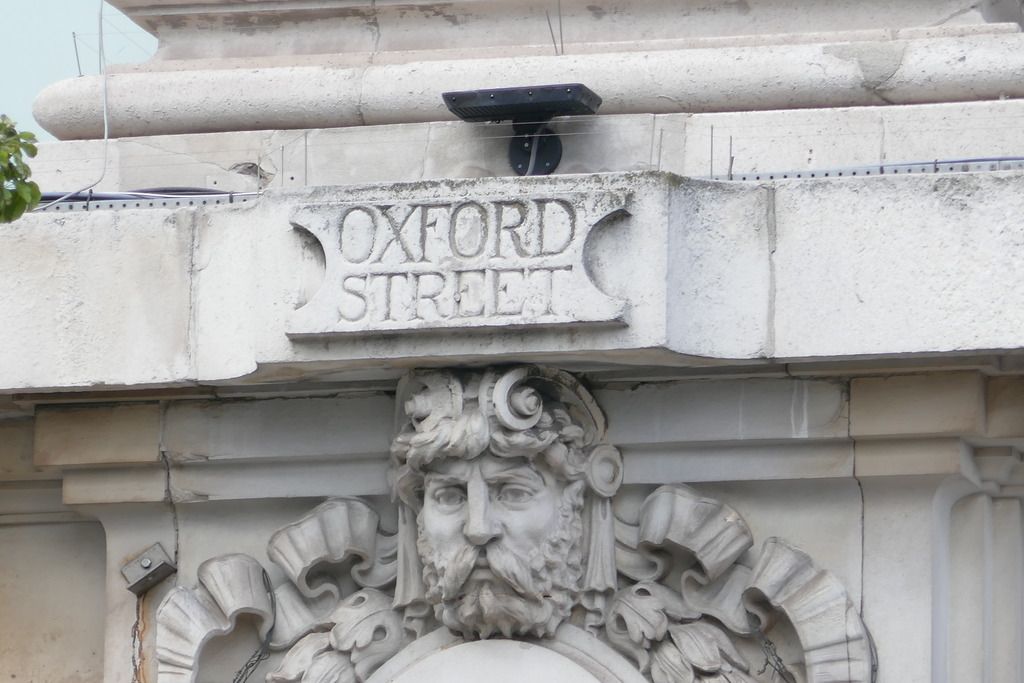 It can get extremely busy, as here, and contains the usual mix of ancient and modern buildings, it is always good to look above the shop fronts to see what gem may be lurking there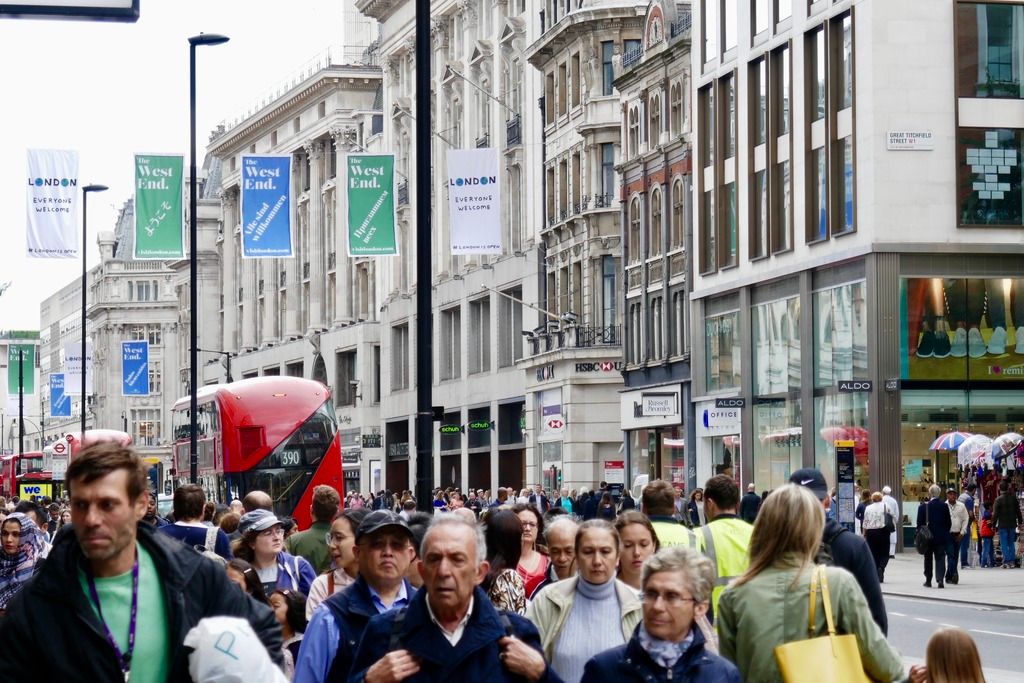 For me to get there I took a ride on one of London's shorter bus routes, the 8, which starts from the little bus station attached to Liverpool Street station, and ends at St Giles,just off Tottenham Court Road.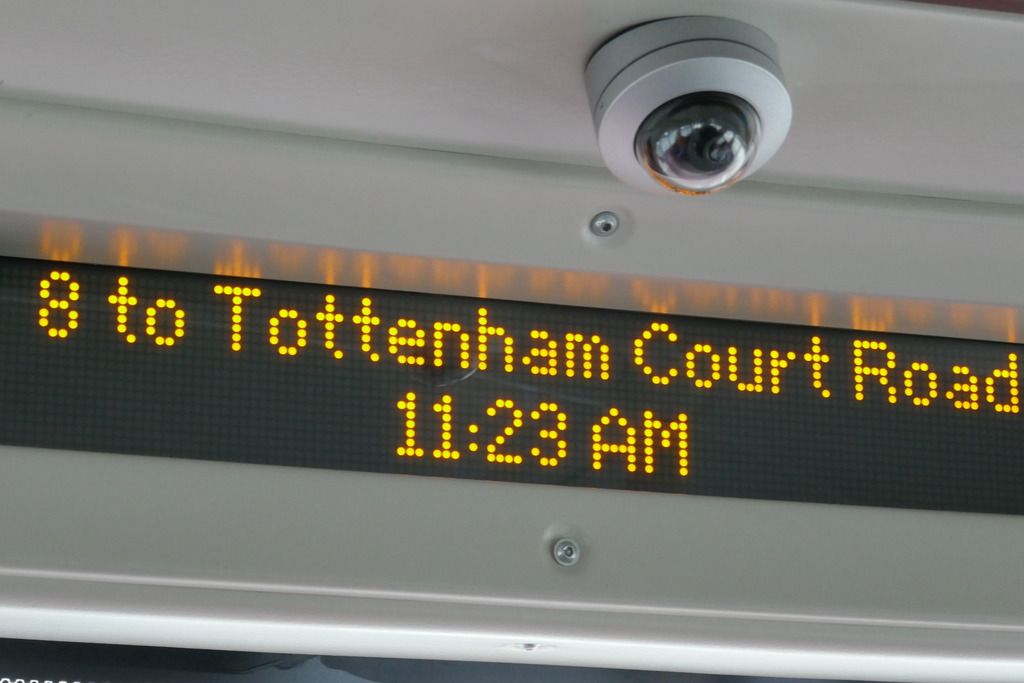 I had sightseeing company on this journey, which is quite normal and a lazy way to get a view.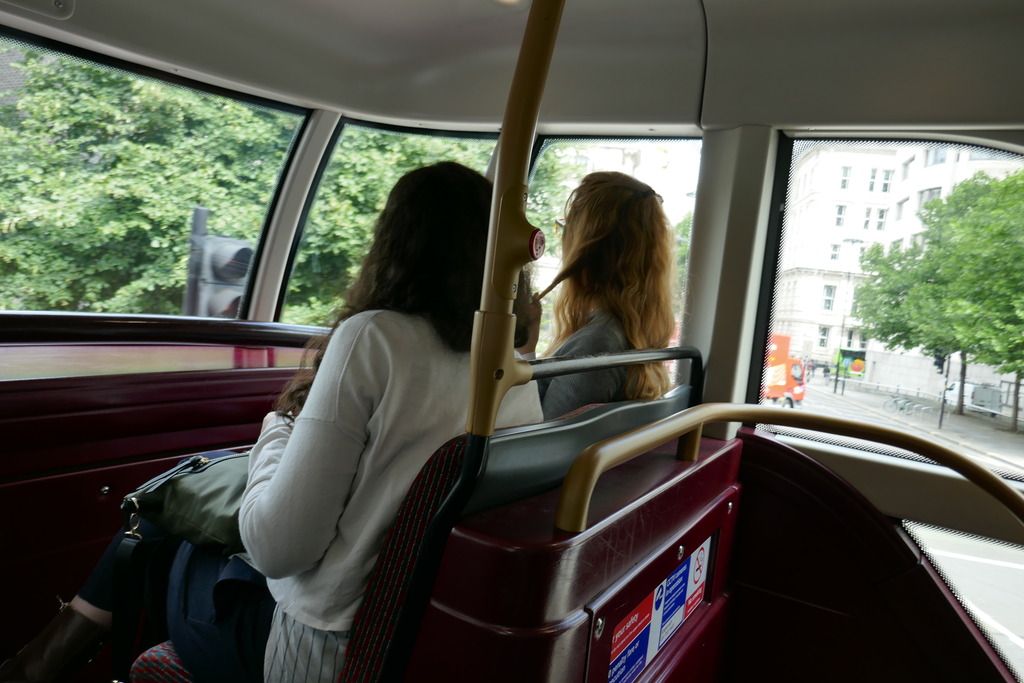 Oxford Street begins at St Giles Circus, where Tottenham Ct Rd crosses, and home to a Tube Station, which is being remodelled to take in the new supertube, Crossrail. And home to the much reviled Centrepoint, which was one of London's biggest skyscrapers at the time it was built.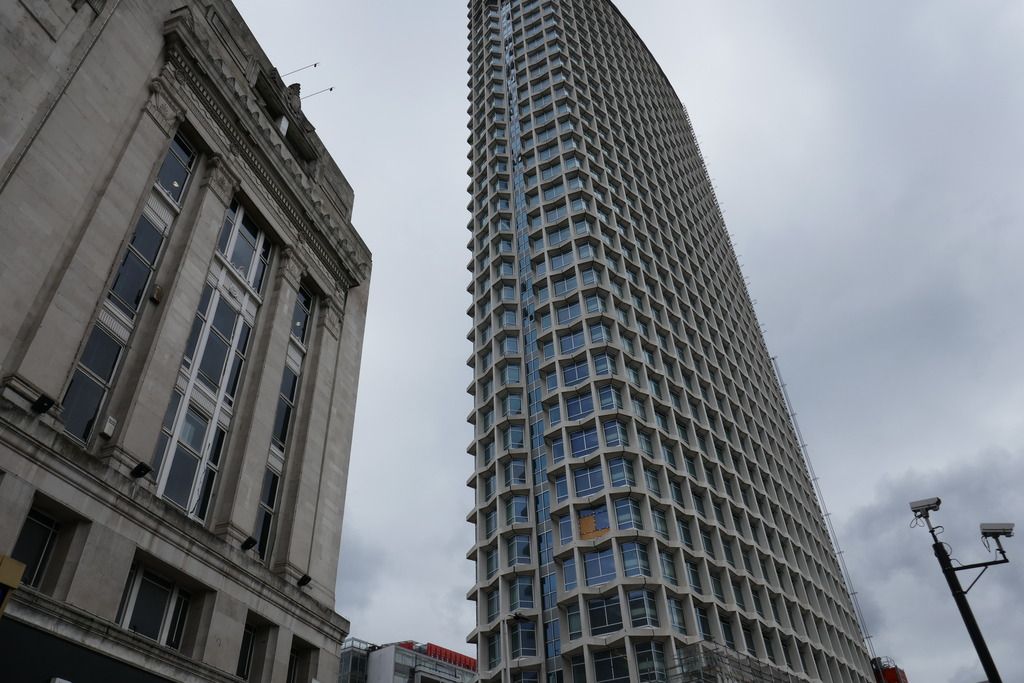 The station has already been prettified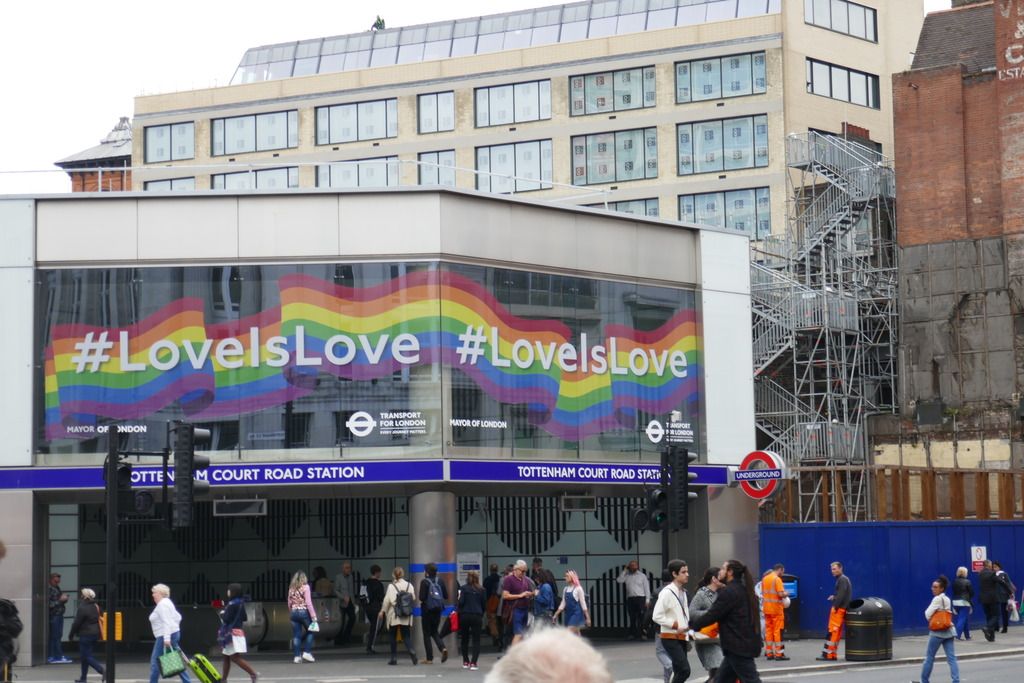 But doesn't bear comparison with this old building next door. Which is in danger of falling into the hole dug to create the new station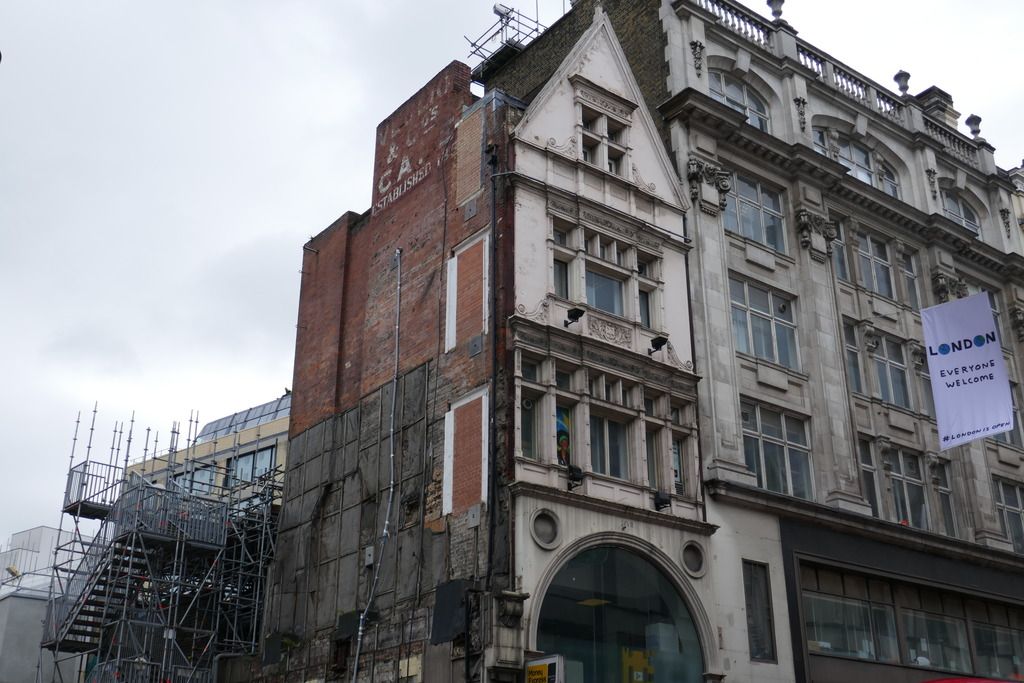 A bit over a mile of shops and more shops, with the odd bank and Tube station thrown in. If a chain store doesn't have a shop along here, it doesn't rank very high. I hadn't been for very many years and was rather shocked to see that some whole shops were now selling cheap tourist knick-knacks as well as the odd stalls. I suppose it is a popular place for families so the kids can have a souvenir of their day out, it is also a tourist magnet, many just don't seem to think their visit to England is not complete without a visit.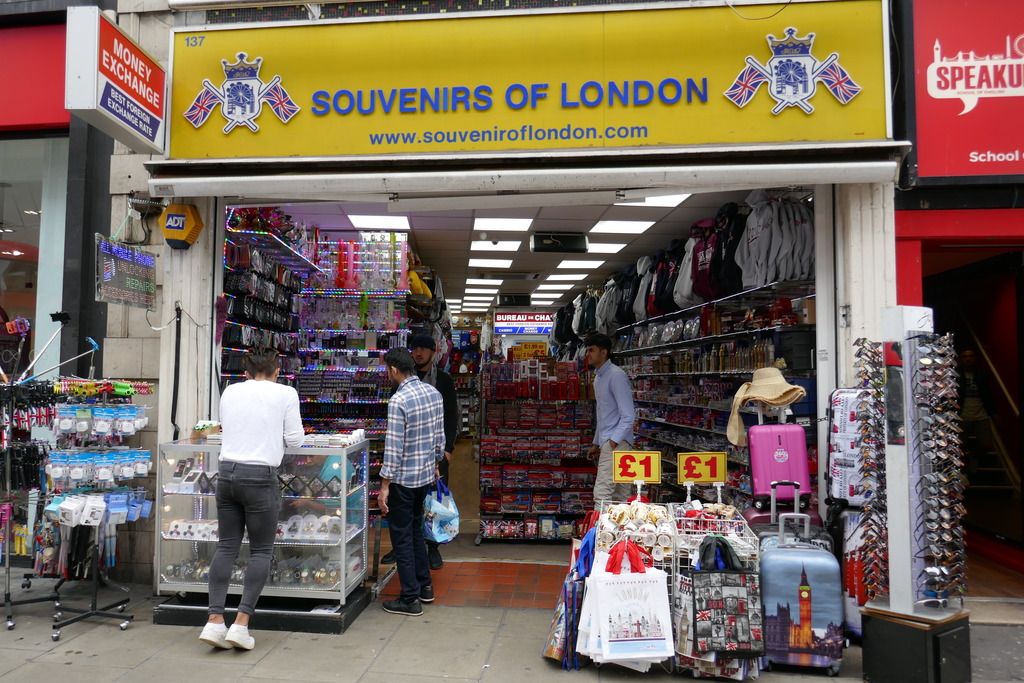 I note a 'bureau de change' in the back of that one, if you want to be ripped off they are the places to seek out. As everywhere, one sees down and outs sleeping on the side of the path and beggars, but this Big Issue seller had an excellent assistant
Going for a desperately needed cup of tea