Post by onlyMark on Aug 24, 2017 17:57:00 GMT
Basic guide to using the Post Image hosting site.
It is a reasonably easy website to use and for me, for now, seems the best option.
When you click on the link to the website you'll be faced with this page –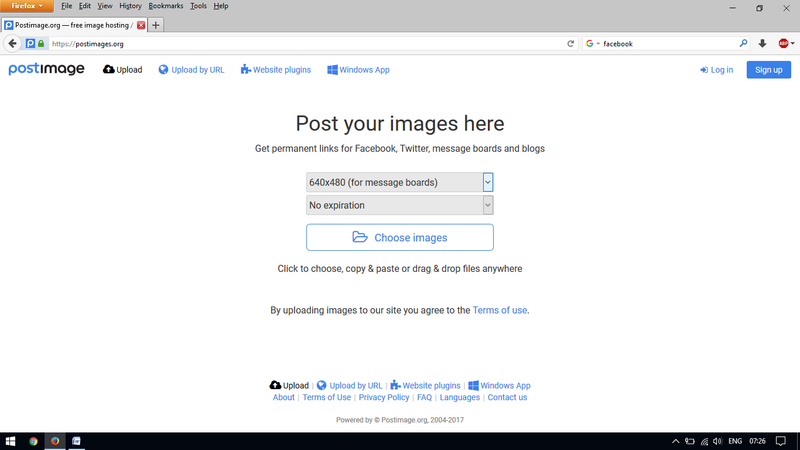 It is possible to load and link images without joining, but I think it is best, and quite easy, just to sign up. Then it'll be organised for you for the future.
Once doing so you can then use different folders and it is far better than a 'one-off' use for something –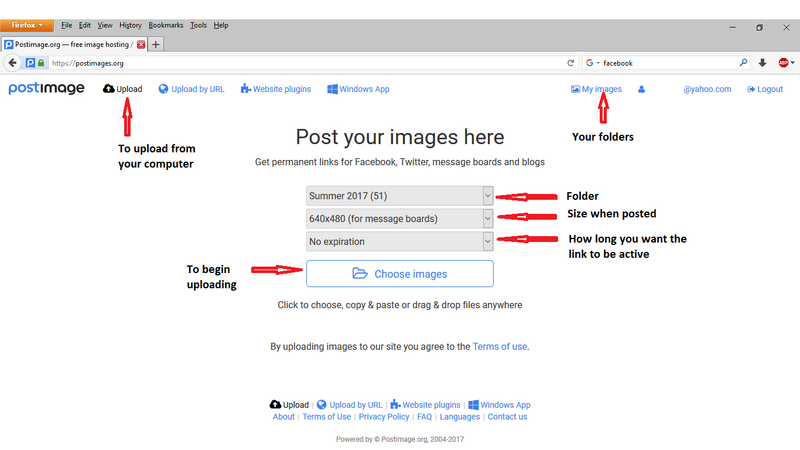 As you can see above, the format is reasonably straight forward and self-explanatory.
I'll approach this from the point of view that you have a series of photos you want to post on a theme/thread and keep them separate from others that aren't relevant.
One of the things though I do is make a general folder, which is the 'Odds and Sods' one on the left. Click first on "My Images" after joining and then "Create a new Gallery". After creating it, upload to it from your computer using the link on the page for that folder –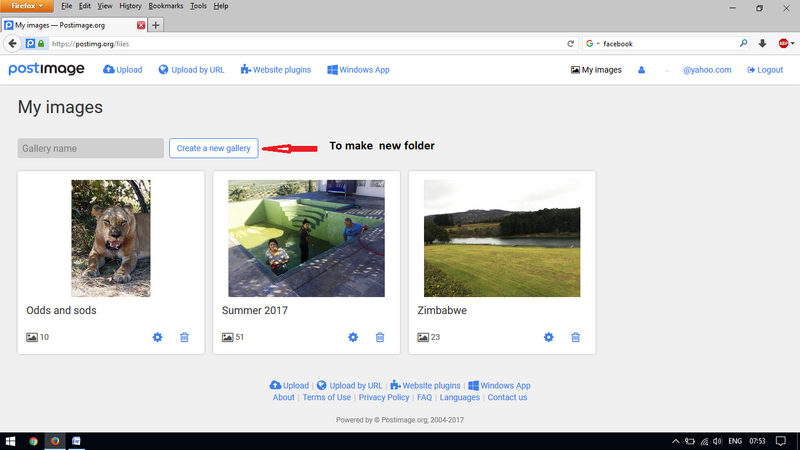 This folder is for all those photos that are just slipped in a thread and don't form a part of any report. The 'one-off' ones for whatever reason.
Other folders will usually be relevant to just one report/theme.
So you make a folder. Upload to it and for forums it may be best to initially set the size to 800x600and see what you think. It should be big enough for effect. Setting the size to 1024x768 will make the posted images definitely large enough, but may be too large.
There is a way on the forum, once you post the resultant link, to alter the size if you think it is wrong, but that is another subject and it is best to get it right first time. If you want to know if you don't, then see me after class, but bring chocolate and tell your parents you'll be late home –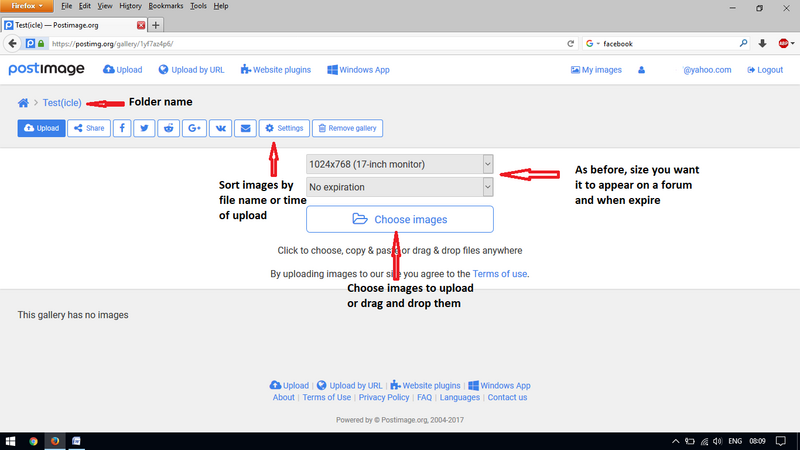 After uploading to the folder you have just made or have selected, you'll see the following.
A list of links.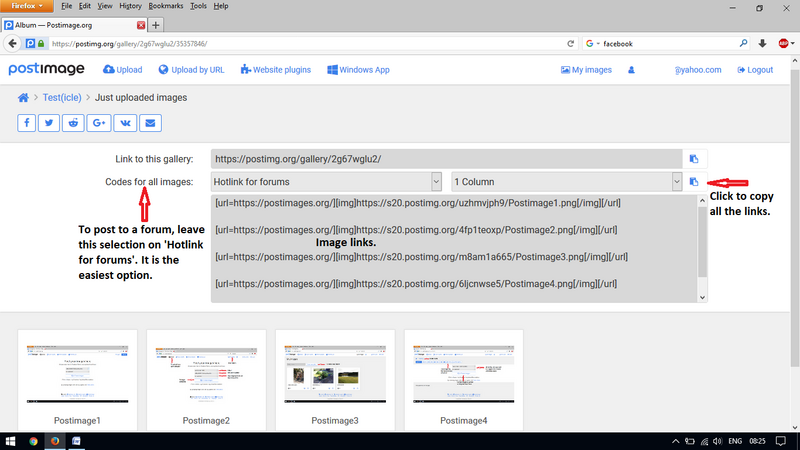 You can use the "Codes for all Images" if you need a different kind of link, but as said, leave it as shown for easiest for a forum.
If you want to copy all the links, click the folder symbol to the right. You can adjust how the links are presented to you by columns etc and you can just select individual links by swiping and copy/paste if necessary.
Just then go to the forum reply box you want and paste the links. The forum will then display them as photos.
Or, if preferred, paste them onto a Word document where you can split them up using text relevant to the story between them. Then save the word document, select all the text and links and paste it onto the forum.
Click the "Preview" box on the forum reply/create thread to see if you've done it to your satisfaction before posting.
If you have cause to go to a folder and you can't see the links, click on the "Share" icon and they will magically appear. This is good when you've already uploaded a photo and then want to post it again. You can click on the photo in question, click "Share" and the different types of links will come up. As before, "Hotlink for forums" is the link you want.