Post by mossie on Aug 30, 2017 19:52:29 GMT
I'll start this report with two street maps, which is what I should have done originally. I had forgotten I still had an old street atlas which shows the Docks as they were. Here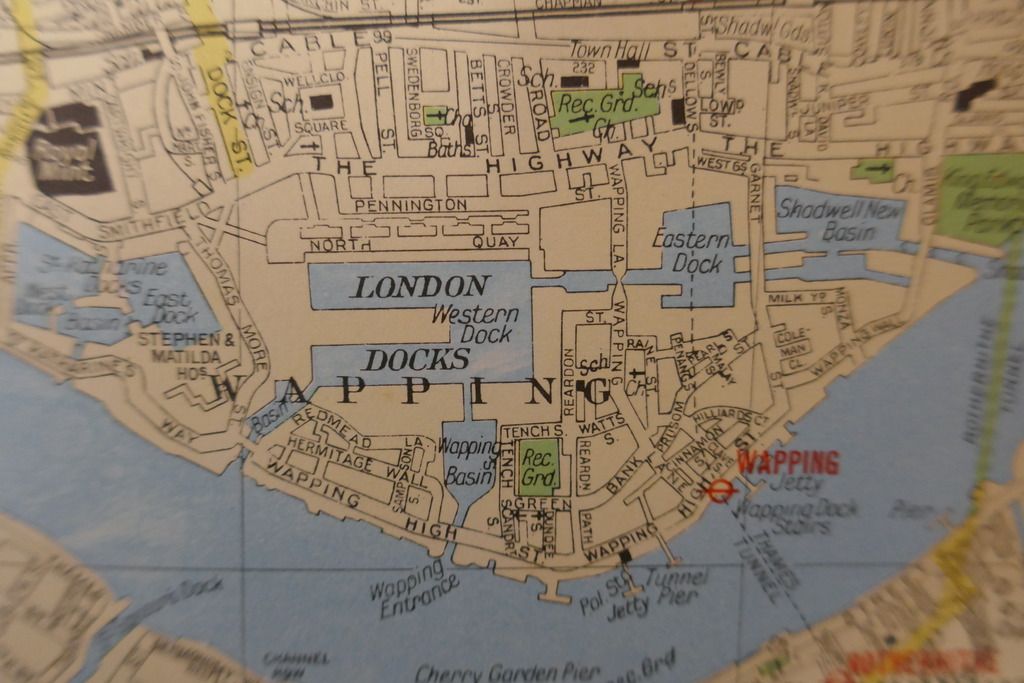 and this is the current version, It shows the relationship to the Tower of London, but cuts off most of Shadwell Basin, but I hope you get the general layout.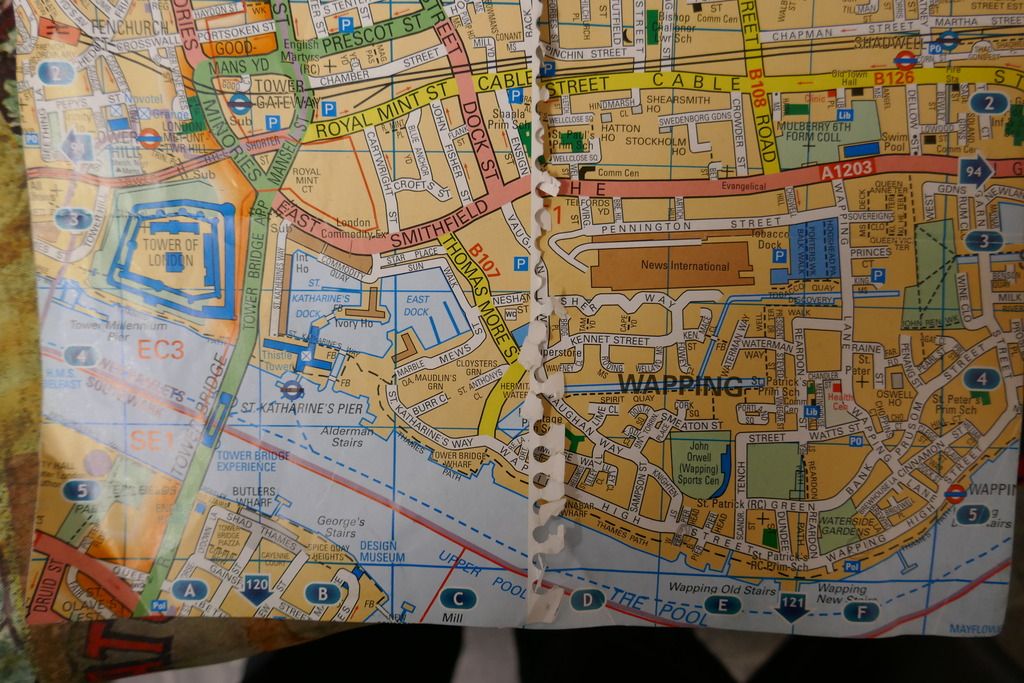 Note that most of the docks have been totally redeveloped, larger ships could not be handled in the old docks, which were not deep or big enough. Also, proximity to the city meant the surface area was far too valuable for mere docks. I suppose the newspaper magnate Murdoch started the trend with his union busting effort to move his papers from Fleet Street to the main Western Docks along Pennington St., and the rest is history.
So yesterday I made a start wandering the area, beginning by taking the bus from Liverpool St station to Pierhead which straddles the old Wapping Entrance to Wapping Basin, which is now the John Orwell sports centre.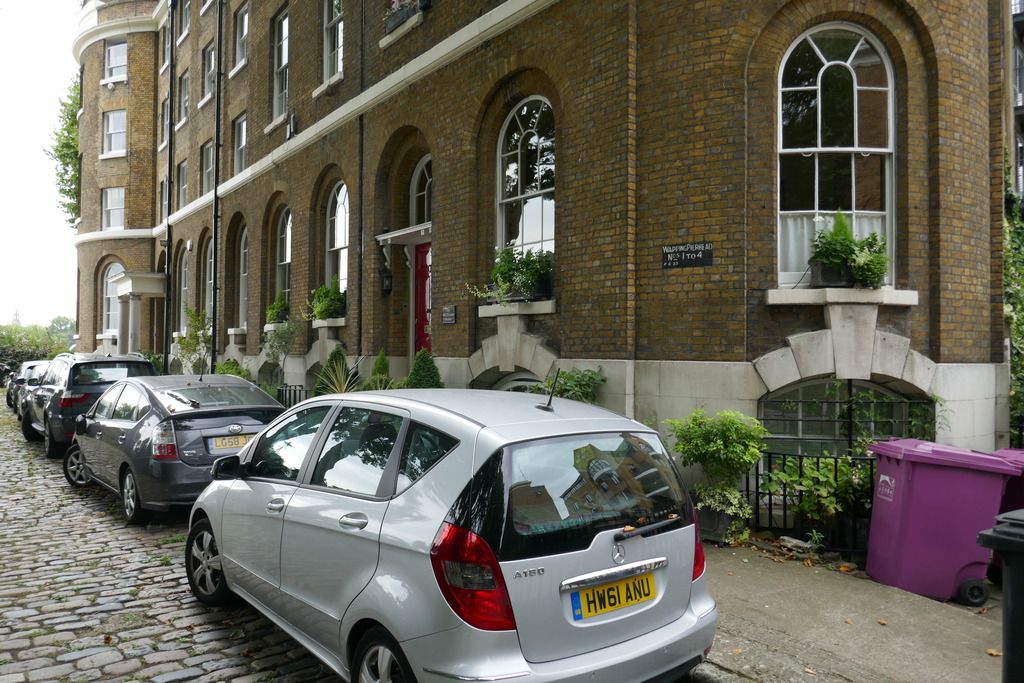 Trespassing down a road marked "Private" I could snatch a shot what shouts London on the Thames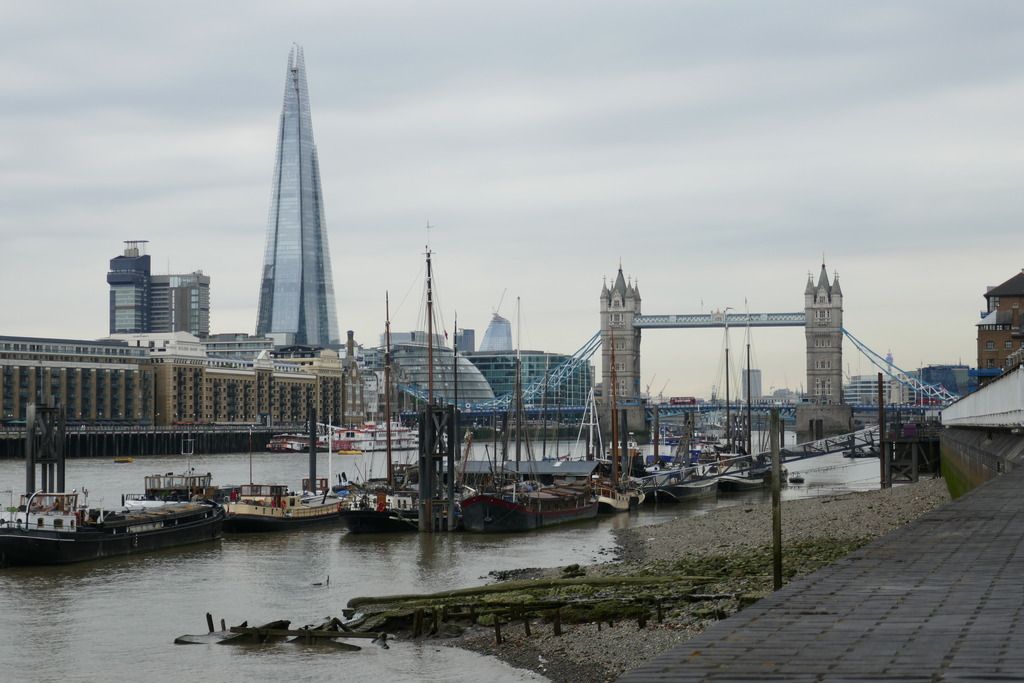 Close by is the 'Town of Ramsgate' pub where I had some lunch to fortify myself for the stroll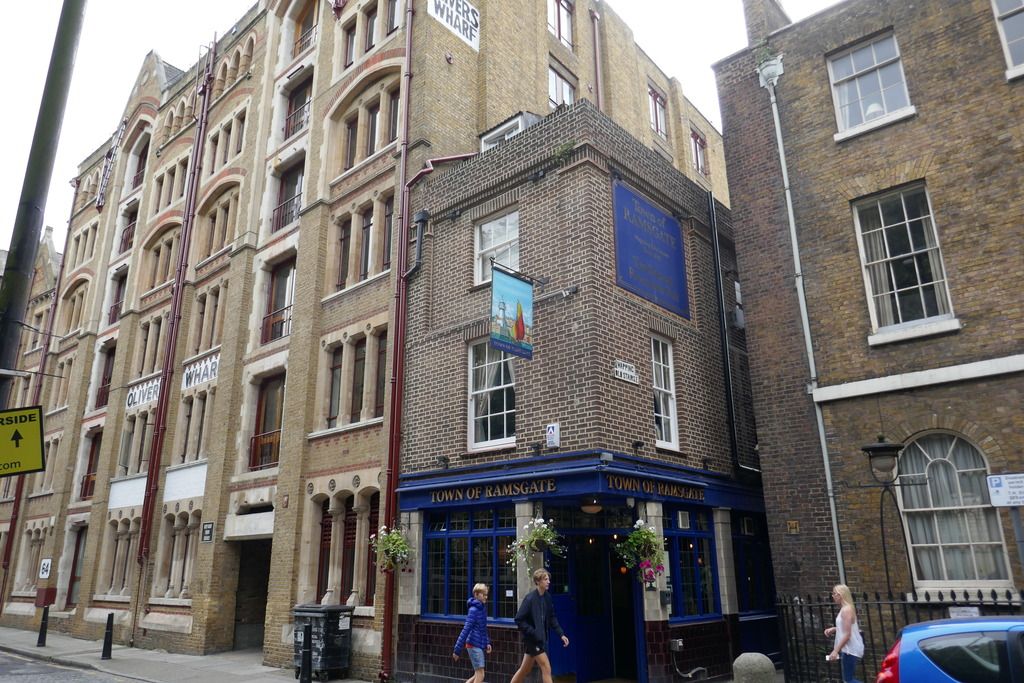 A proper old pub jammed in beside Wapping Old Stairs, which lead down to an old landing stage on the river, descend at your peril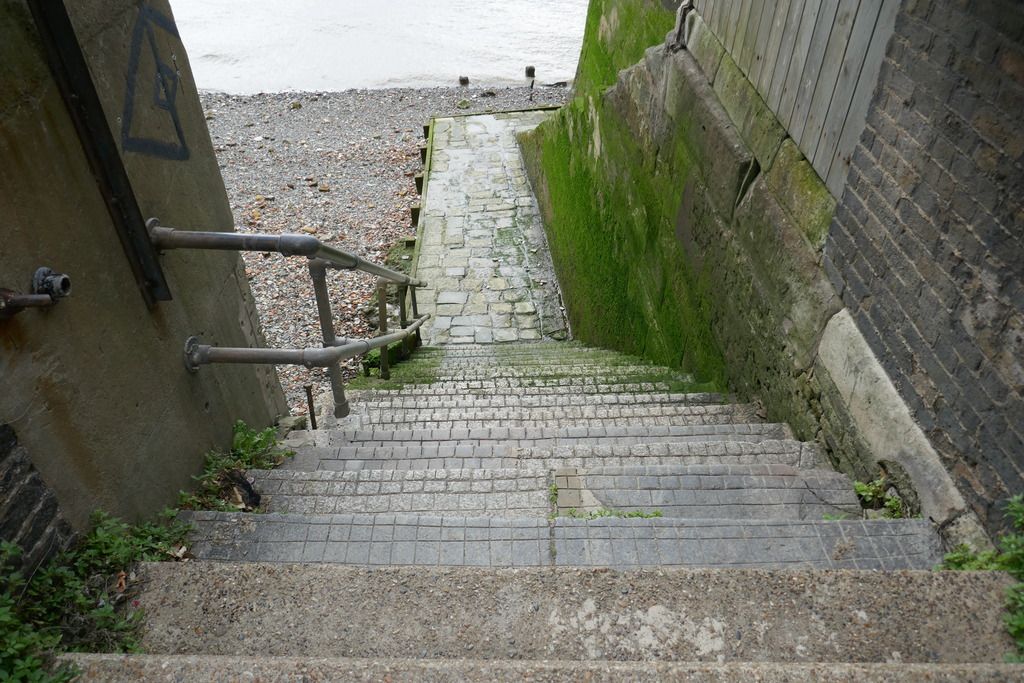 Up the road are typical warehouses which have been rebuilt as very expensive flats, lucky to get anything under a £million here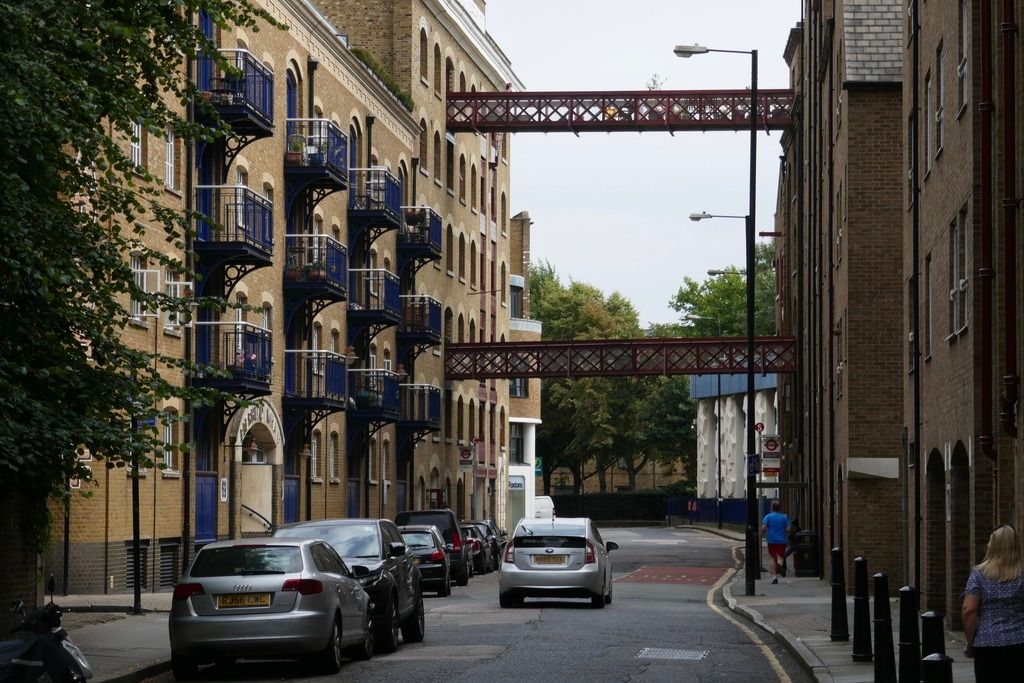 The far side of the river has also been gentrified but just shows the remains of an old landing stage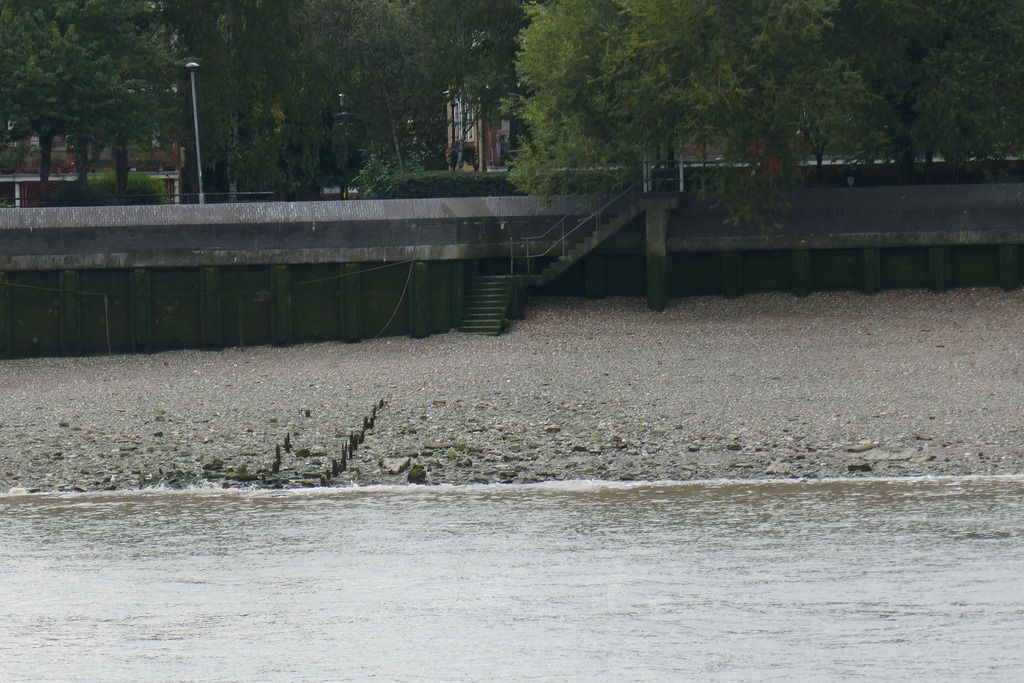 By now I had been able to join the Thames Path and get to the river near Tower Bridge Wharf where the outlet from the old Dock still shows as a stream trickling down this old causeway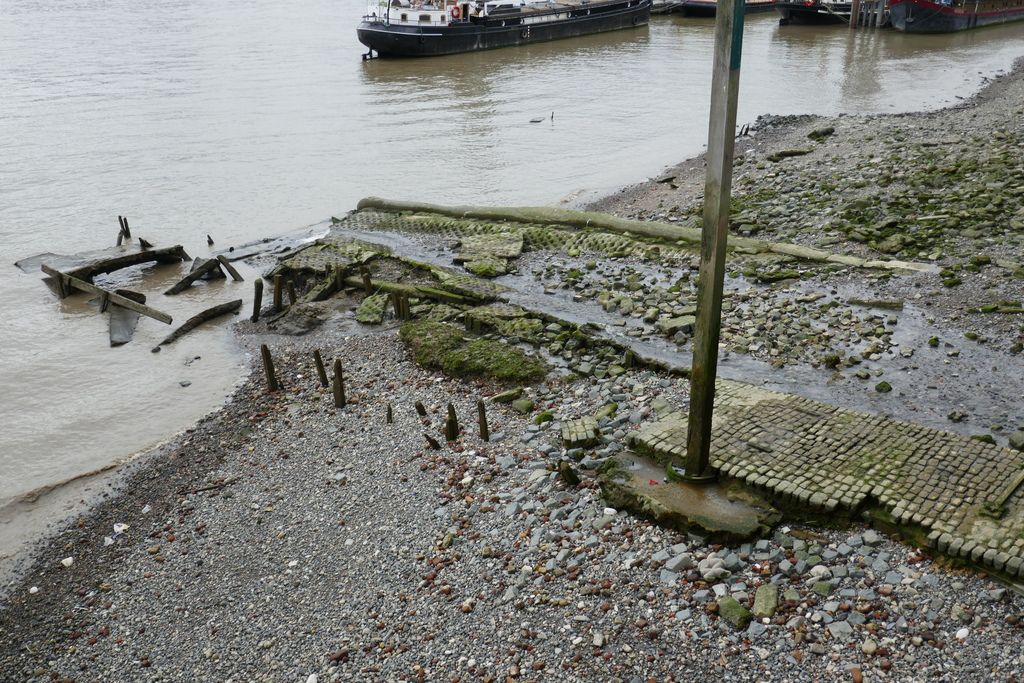 here are a collection of boats moored, including this little river barge transformed into a houseboat.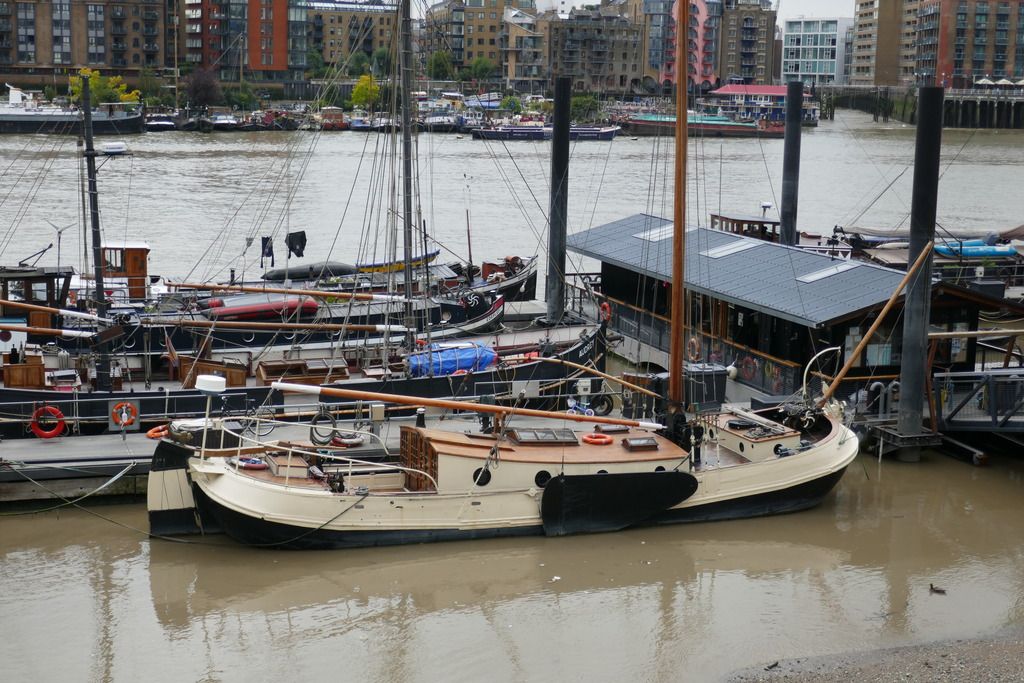 there are also views of exotic warehouse conversions on the South side of the river
here is St Saviour's Dock on the South side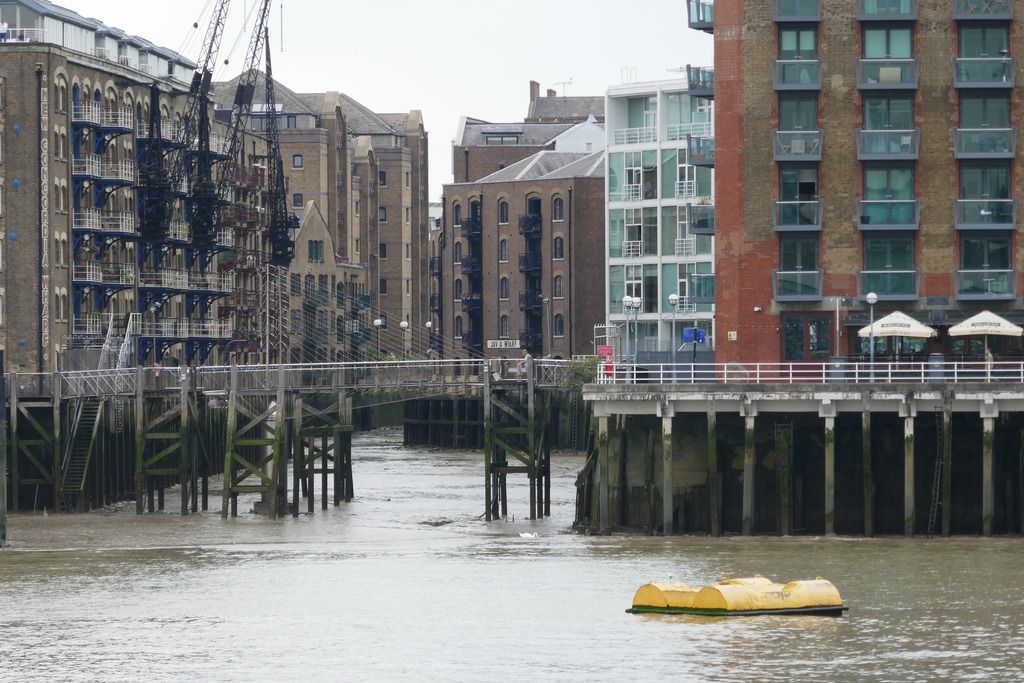 On my side I pass Alderman Stairs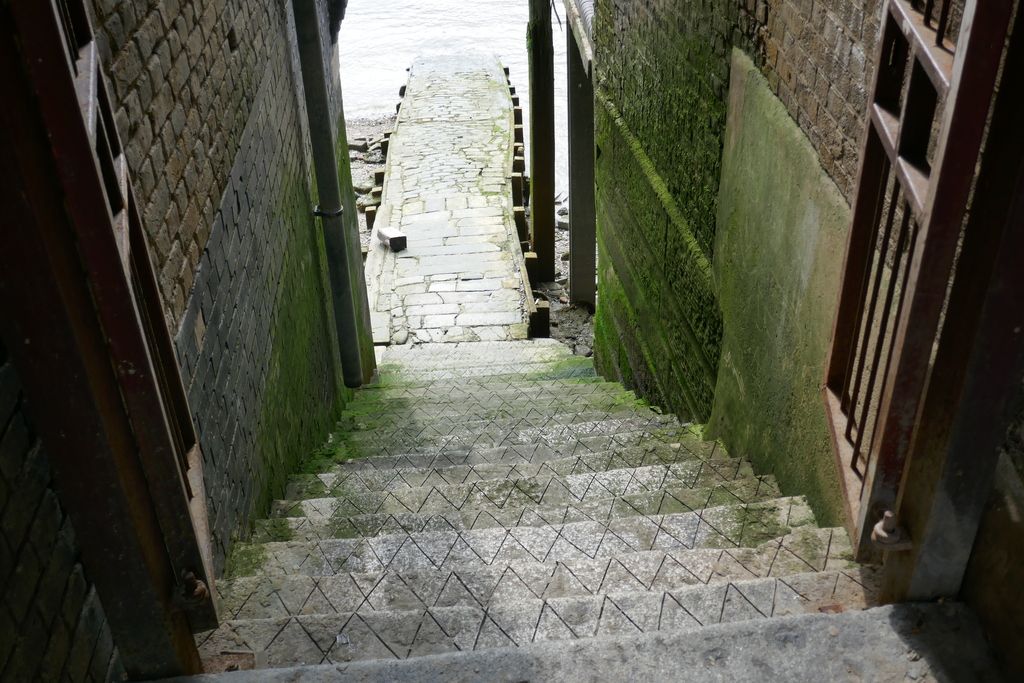 But we are close to Tower Bridge and the Shard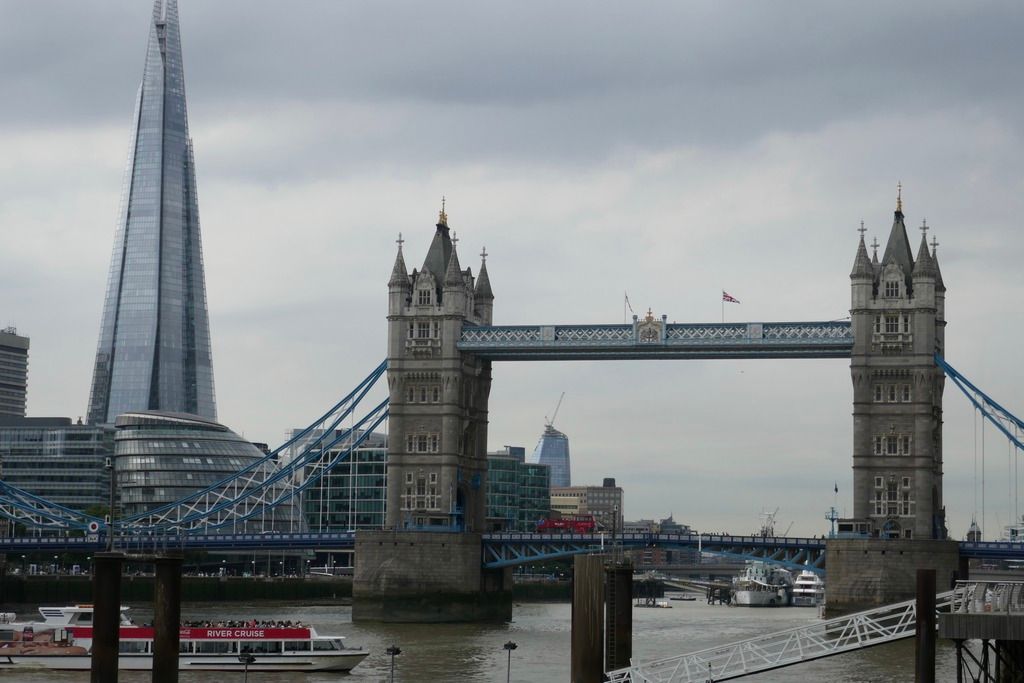 The flats get more exotic, and doubtless far more expensive here
but congregating is strictly forbidden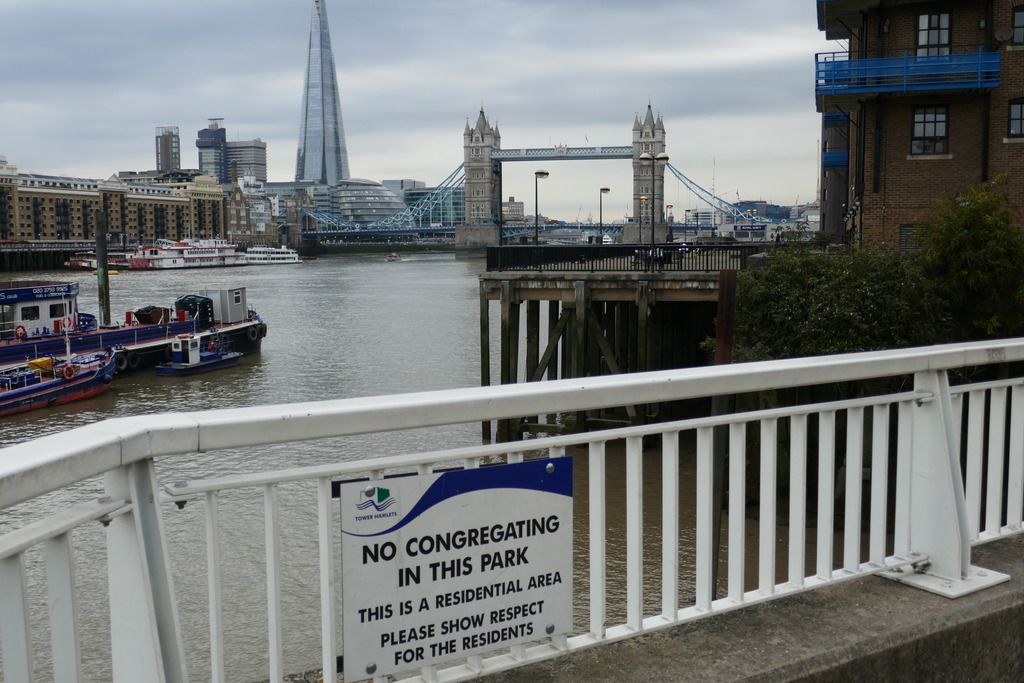 Some type of duck with her ducklings were snoozing at the waters edge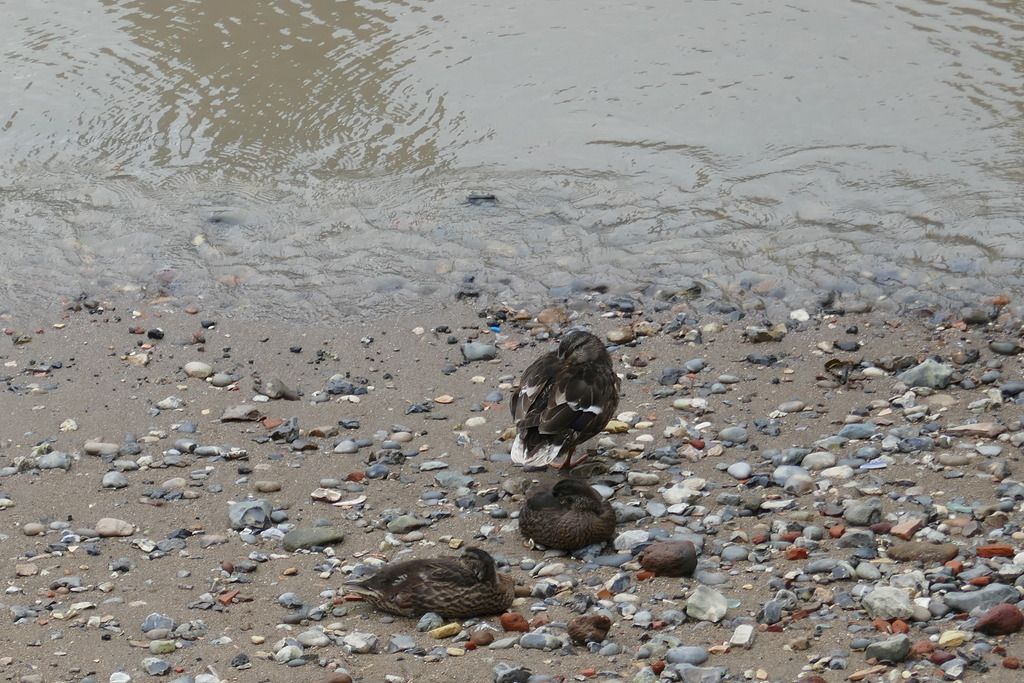 Now I had reached the entrance to St Katherines's Dock, which lays alongside Tower Bridge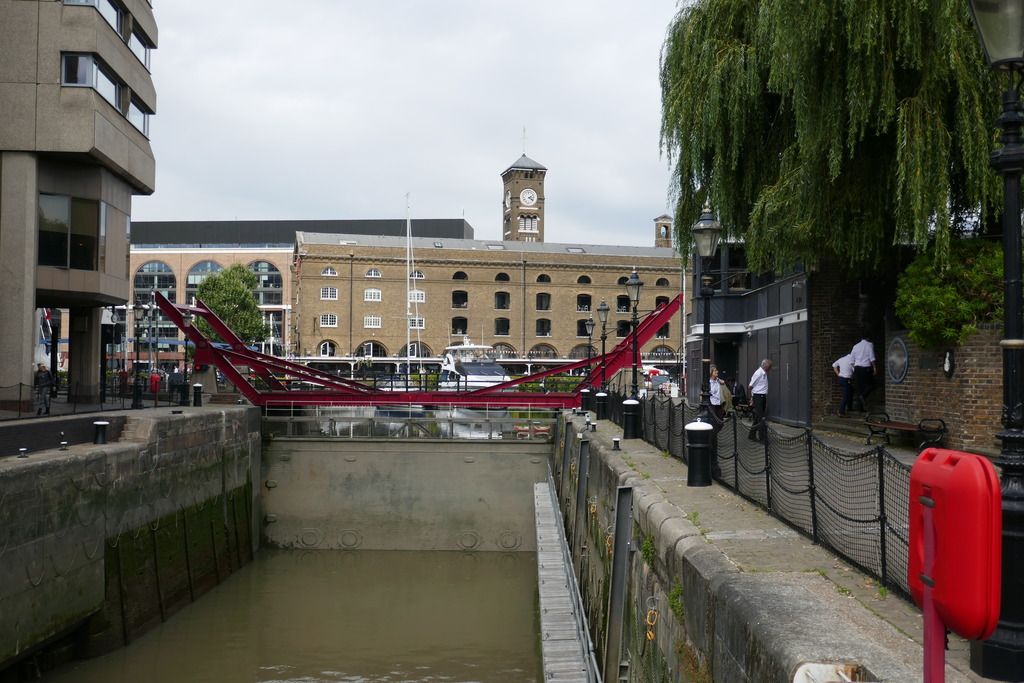 But. Heave to, or we'll blast you out of the water!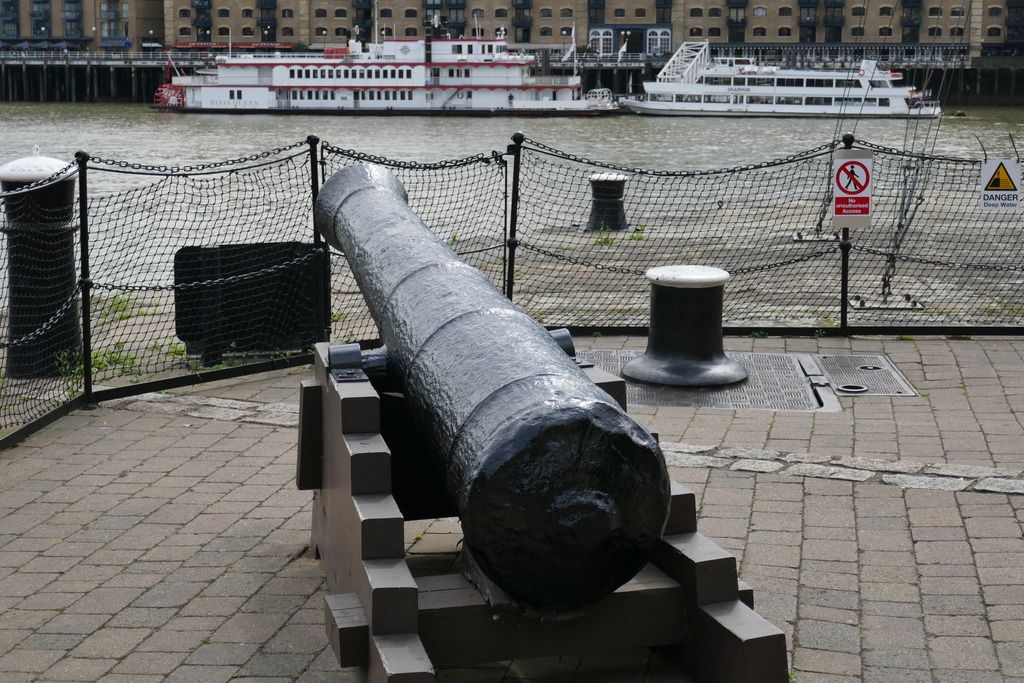 here is the Little Mermaid playing with the Dolphin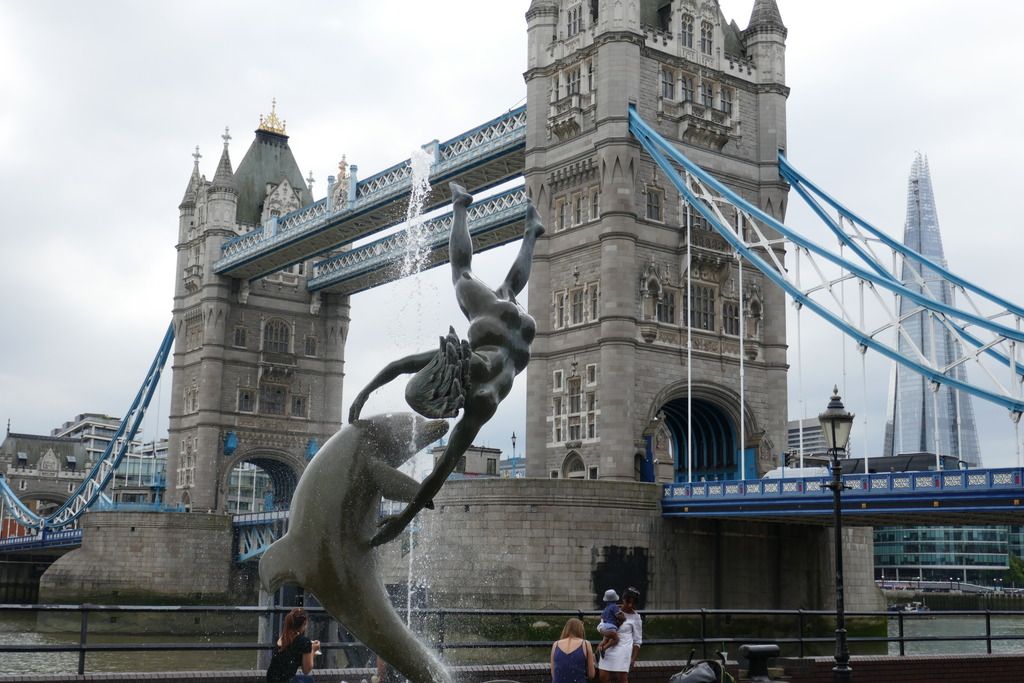 A look at this strange lighthouse like structure across the river, looks like an architect's bad dream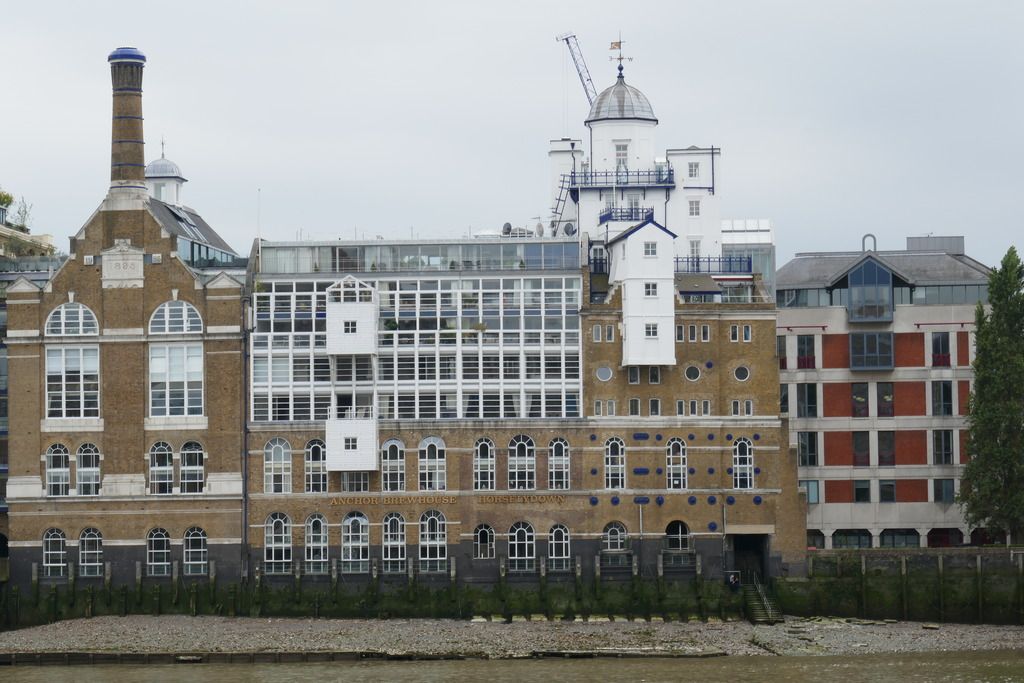 and I walk under Tower Bridge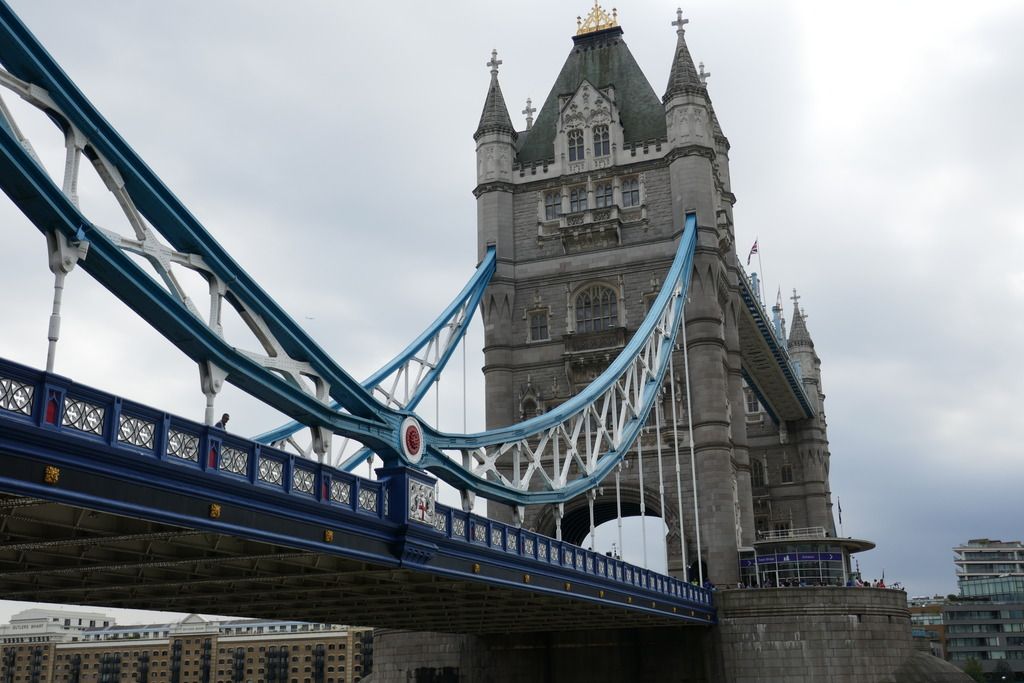 "Abandon hope all ye who enter here"
here visitors are exiting after touring the Tower of London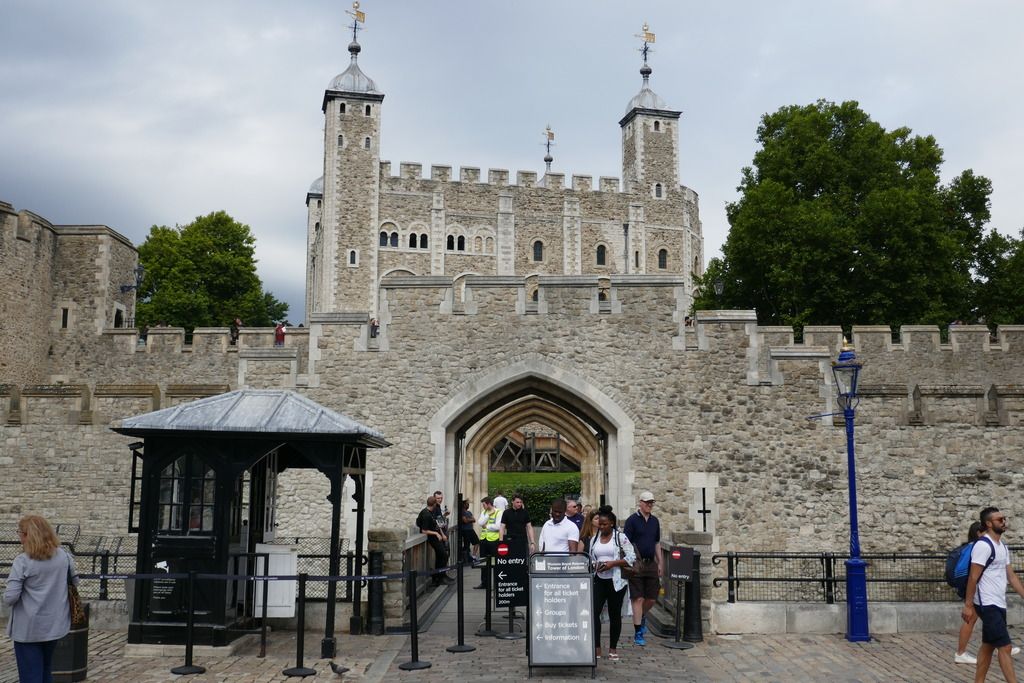 and I sat to admire the view and join the other happy snappers with a standard view which just has to be taken, before catching a bus back to Liverpool Street and home to bed.