Post by mossie on Mar 22, 2018 20:04:42 GMT
Deciding I should have another day out in London, I headed for Petticoat Lane. Means a train ride which passes over this muddy place. the Estuary of the River Stour, made famous by the artist John Constable who lived in Dedham a few miles upstream from here.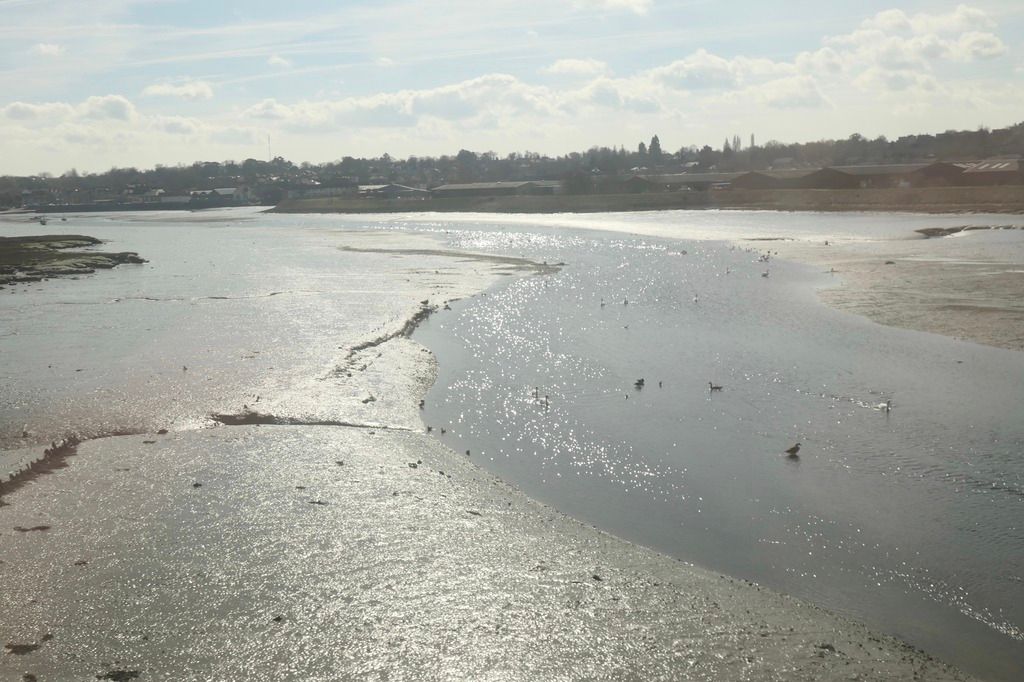 Just over an hour from Ipswich the city skyline appears.
Walking out of Liverpool Street station, which is the end of the line, turn right up Bishopsgate, and after about 100 yards this pub is across the road. What the Abbotts thought of their neighbours I dread to think.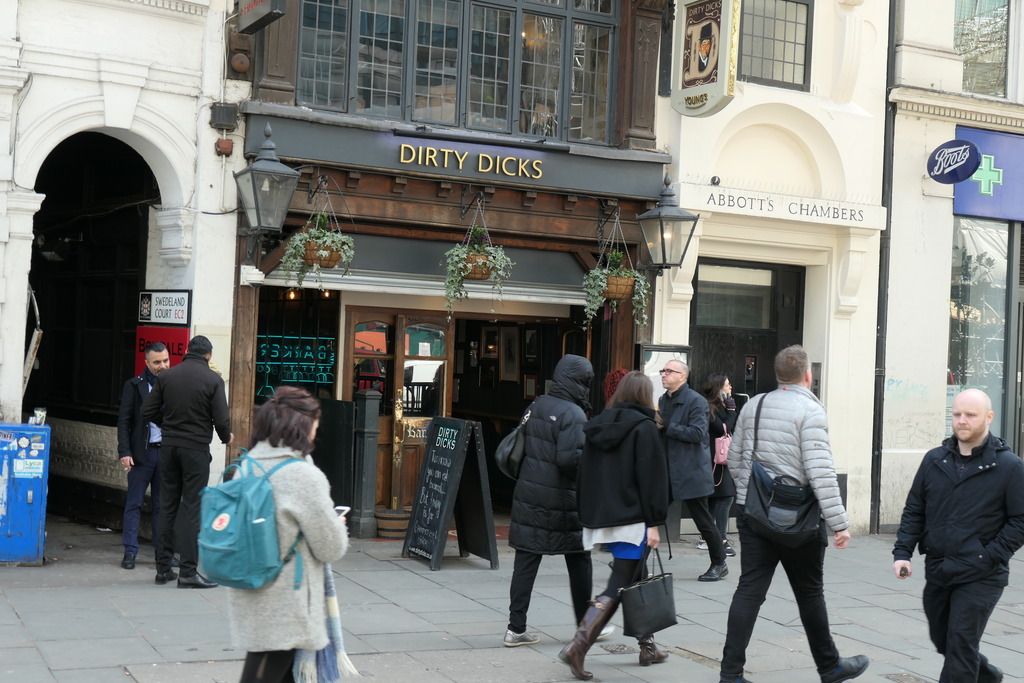 Note the entrance to Swedeland Court on the other side of the pub, because I am about to cross the road to go down Petticoat Lane and so enter Jack the Ripper territory in dreaded Whitechapel, Bishopsgate matks the boundary between the City and the East End. There are a number of little courts and alleys here, many with curios names.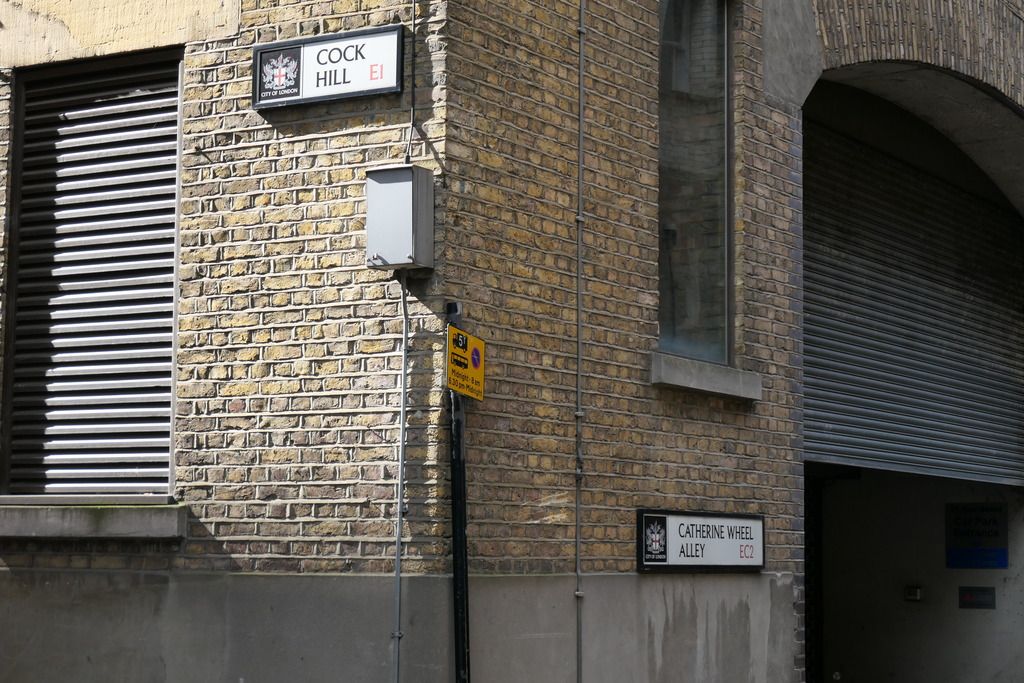 Need some breakfast?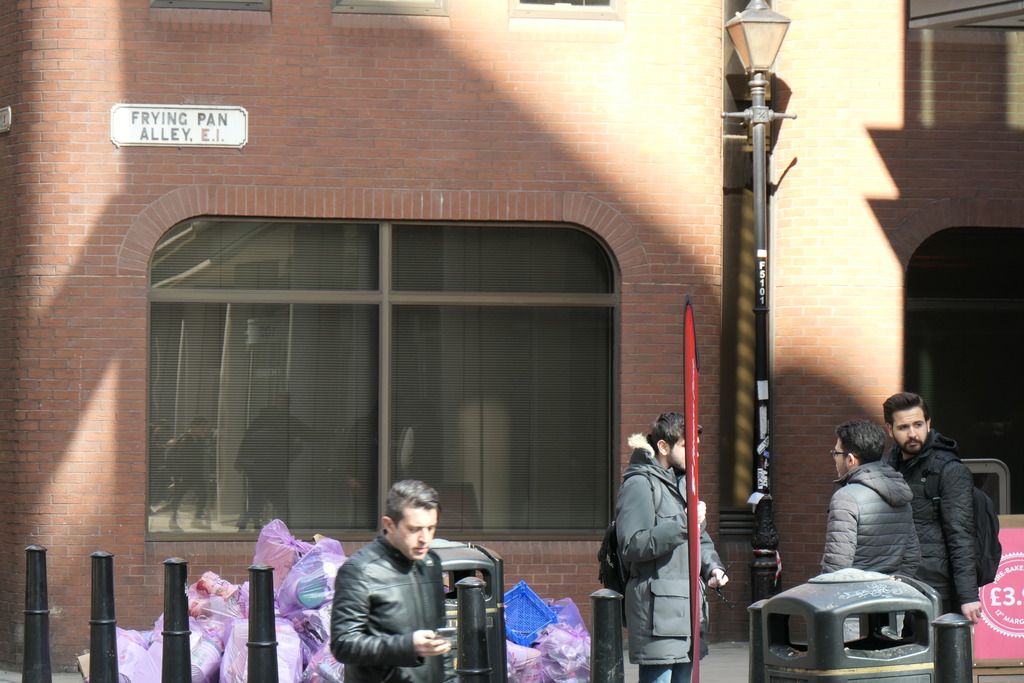 Actually the area is very mixed, it has traditionally been an immigrants quarter, when I lived up the road in Stepney in 1949 it was predominately Jewish, now it is East Asian, so the food can differ.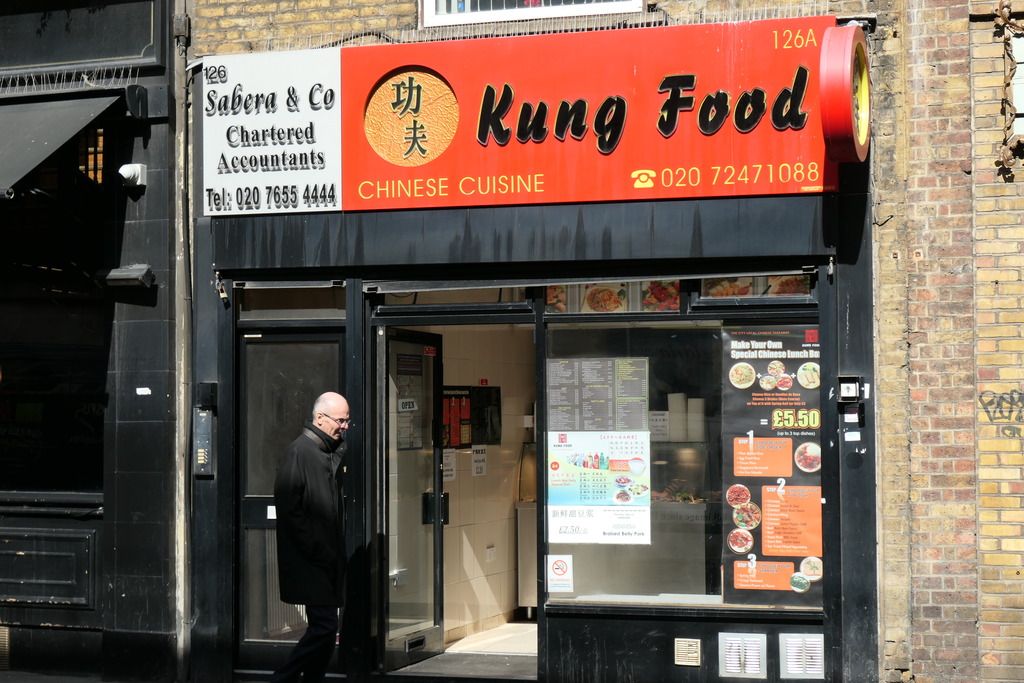 But to start at the beginning, there is no Petticoat Lane on a modern map, this street is officially Middlesex Street. Back in the day it was first called Hogs Lane and was in fields that fed hogs, as the area became more populated in became a place where secondhand clothes were traded similar to Paris's flea markets. Then it was called Peticoate Lane, so todays nickname has history. It has been a centre of the rag trade ever since, and I soon found evidence.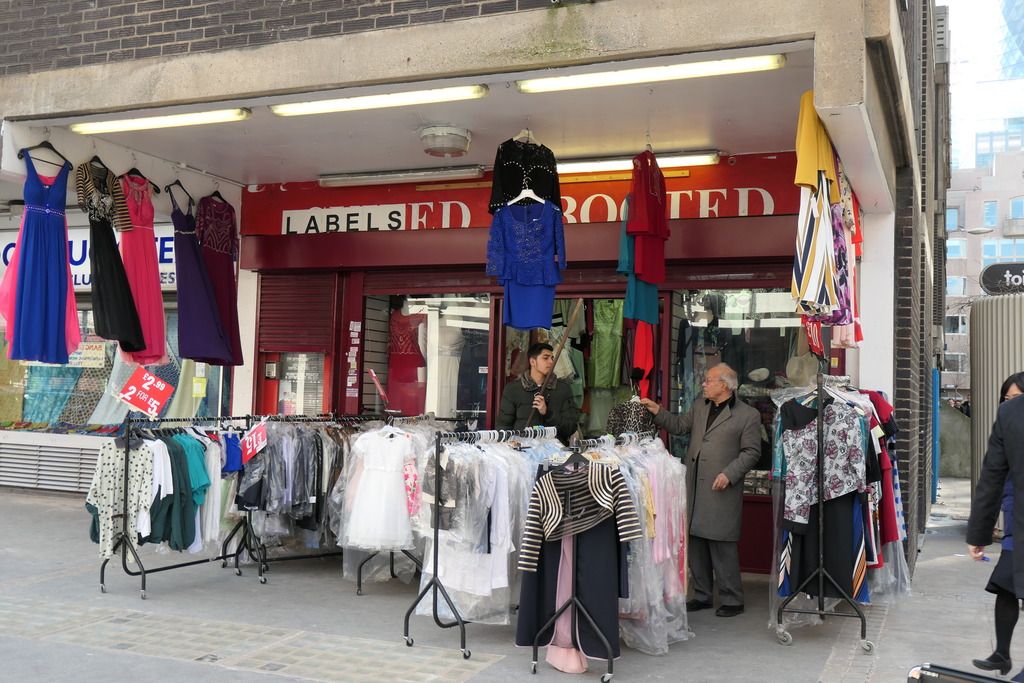 The market used to fill the street in 1949, but nowadays it occupies some side streets.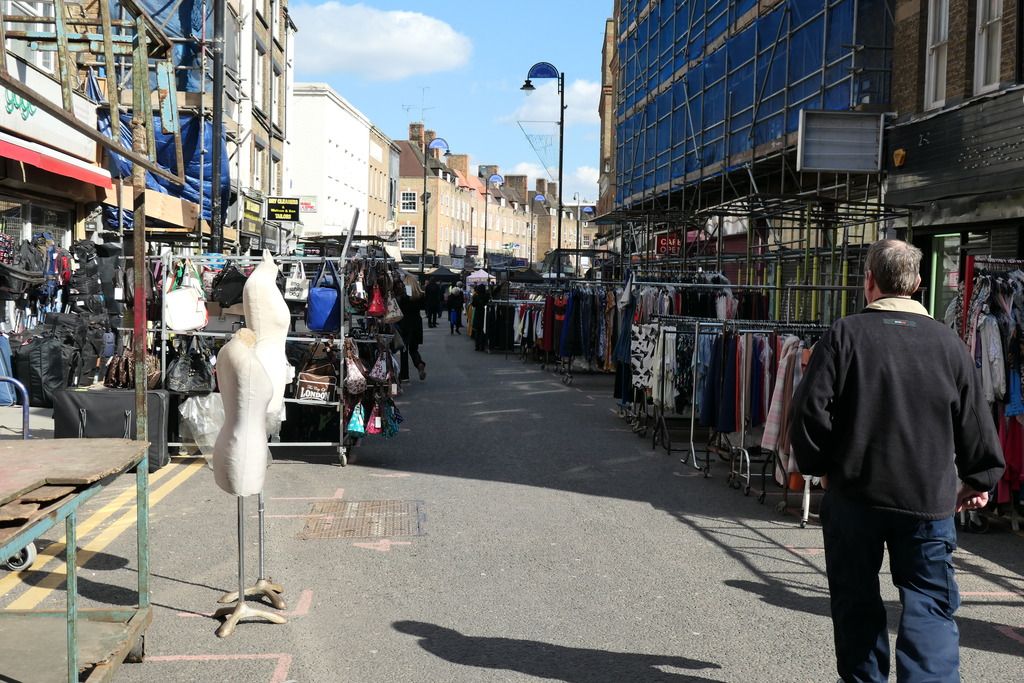 Fill your boots ladies, because these are a long way below Oxford St prices. Yet the rich bankers in the City are able to look down into it all being only a very short distance away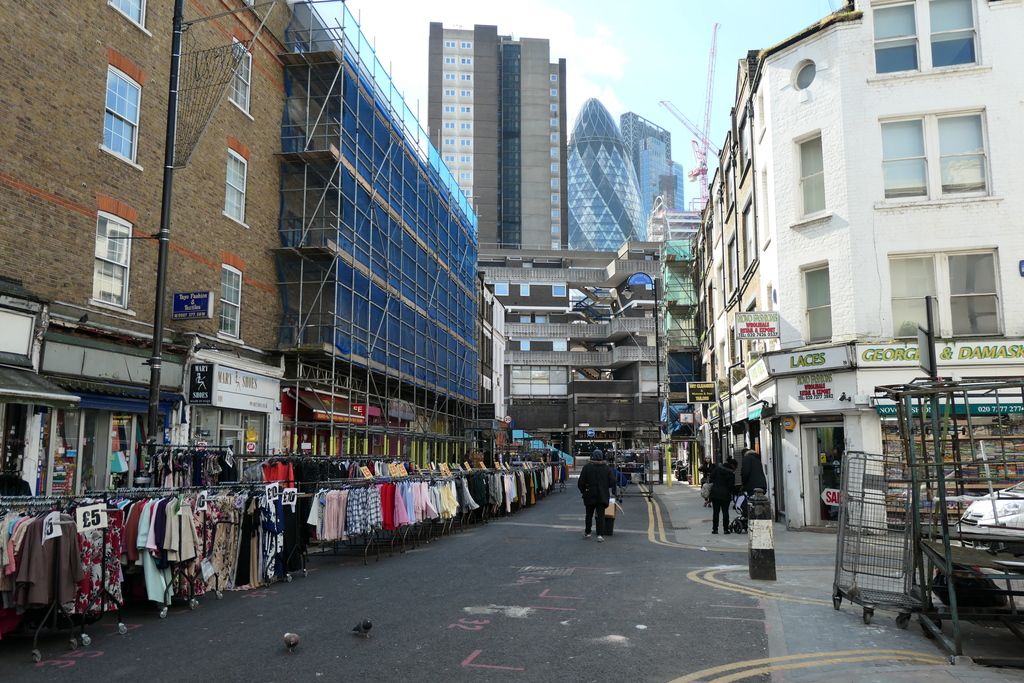 There are some attempts to brighten the place up .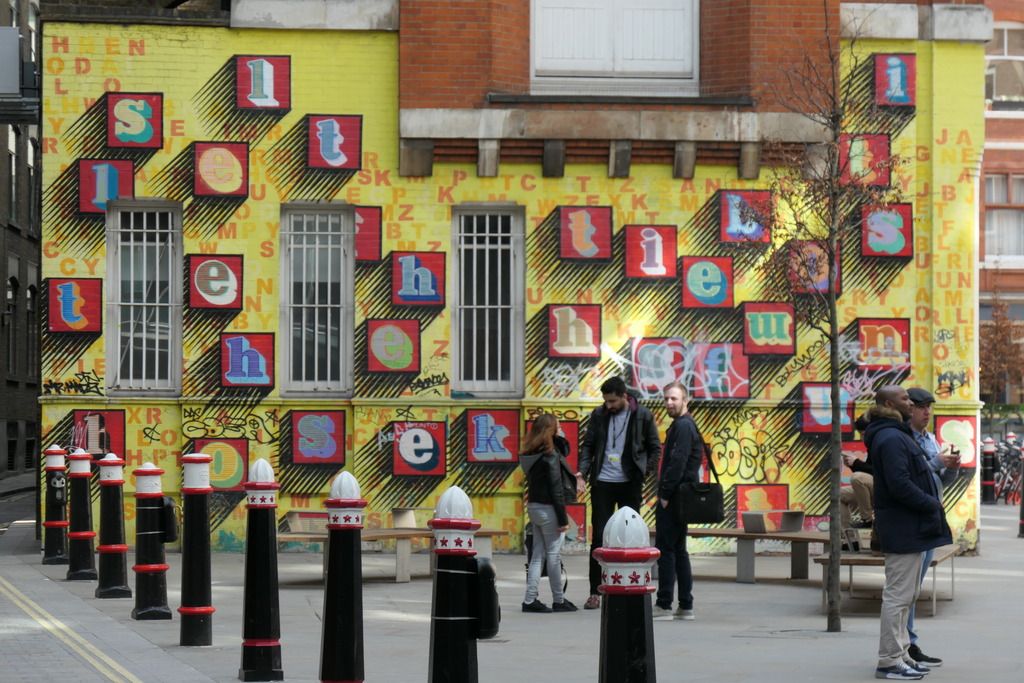 I liked this hoarding which hid renovation to a shop.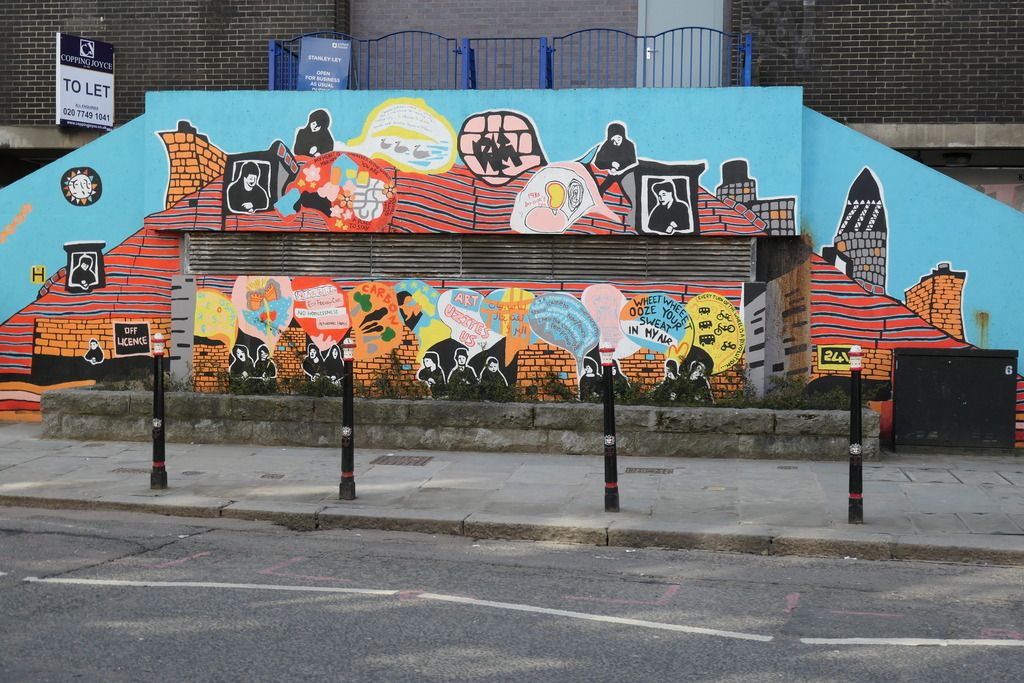 Bixa had preceded me and showed how her home city's odd name should be pronounced.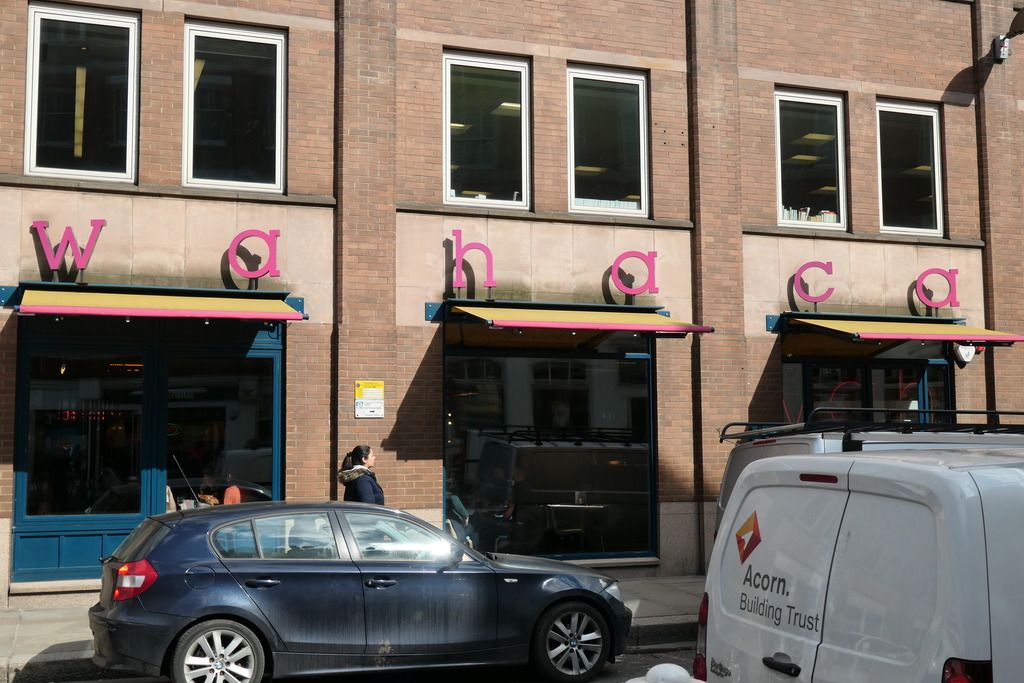 And what the heck is a university from oop t'north doing here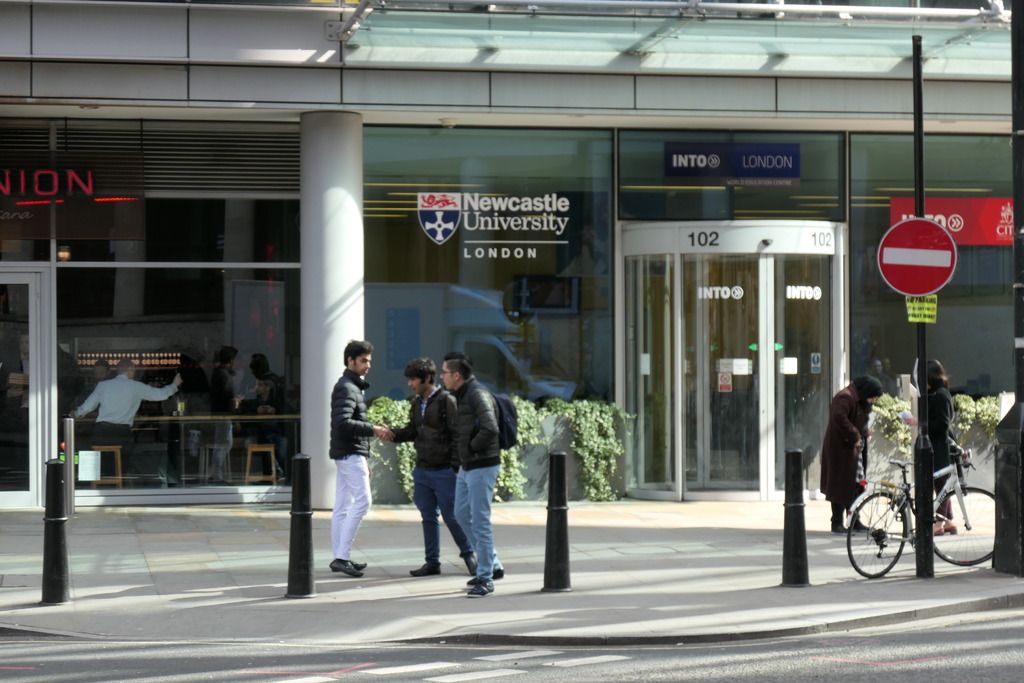 looking down the street one cannot escape the glass monsters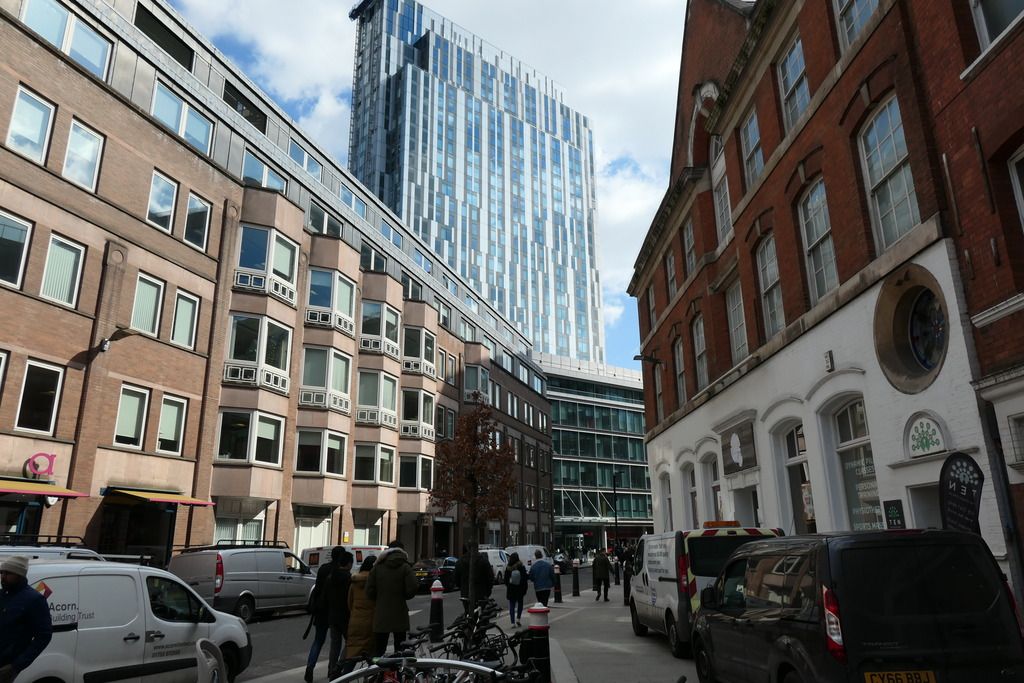 But let's get back to the rag trade. You want pretty, there is plenty here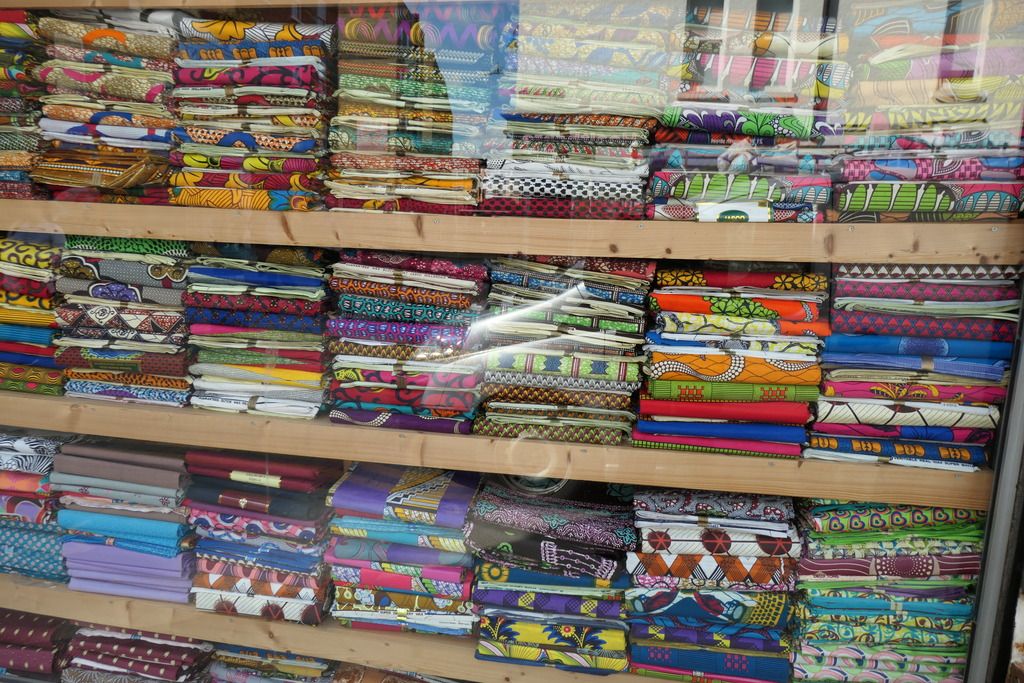 I was getting hungry and this proper little boozer was close, so it's lunch break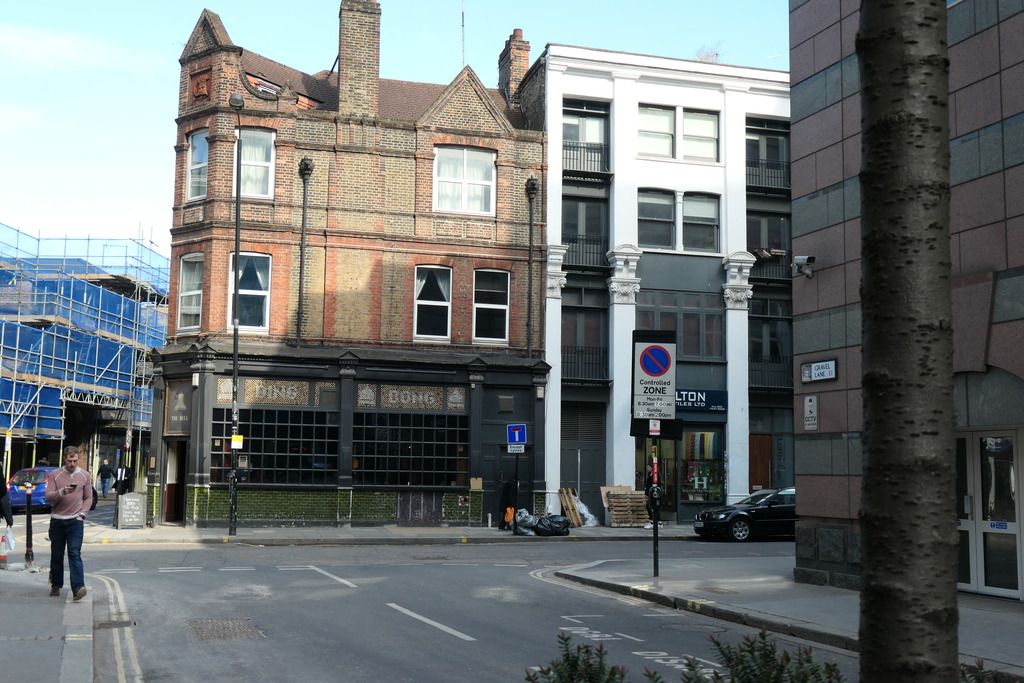 Inside was taxidermy as well as Guinness and scampi and chips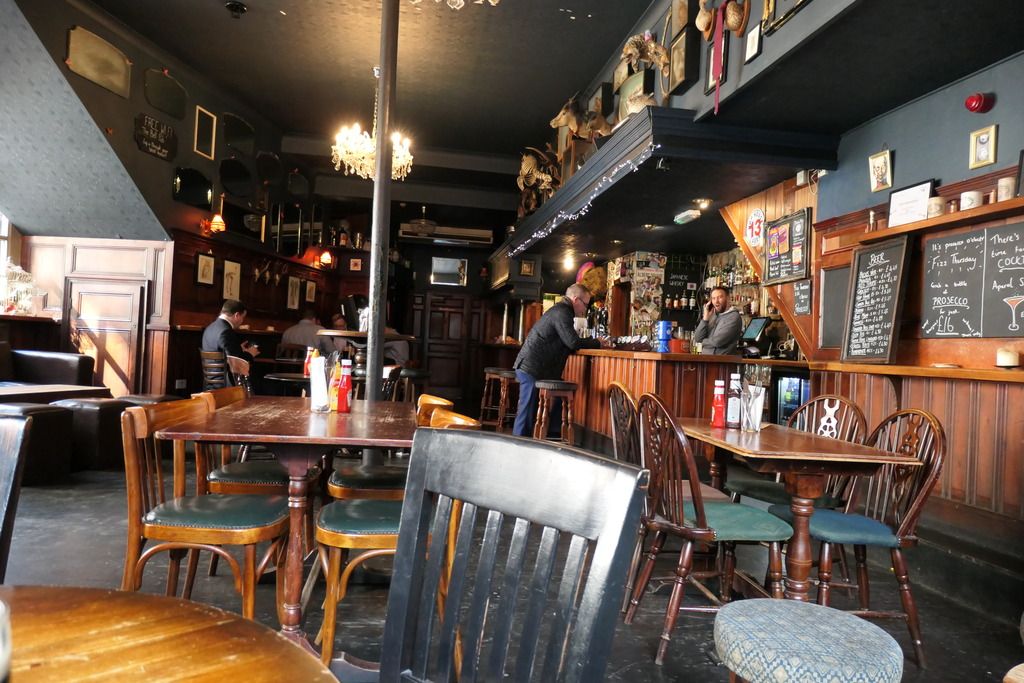 Some macabre
Some humourous, or perhaps it is carnival time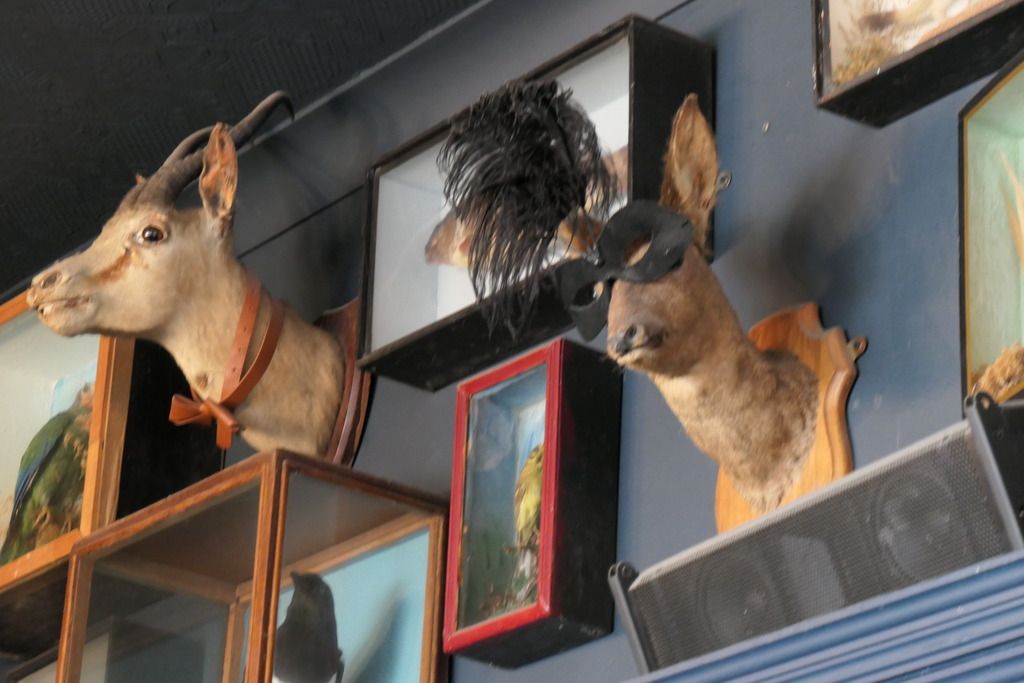 But a full range
Escaping into a side street, there was an area devoted to the disgusting 'vaping' habit which is replacing smoking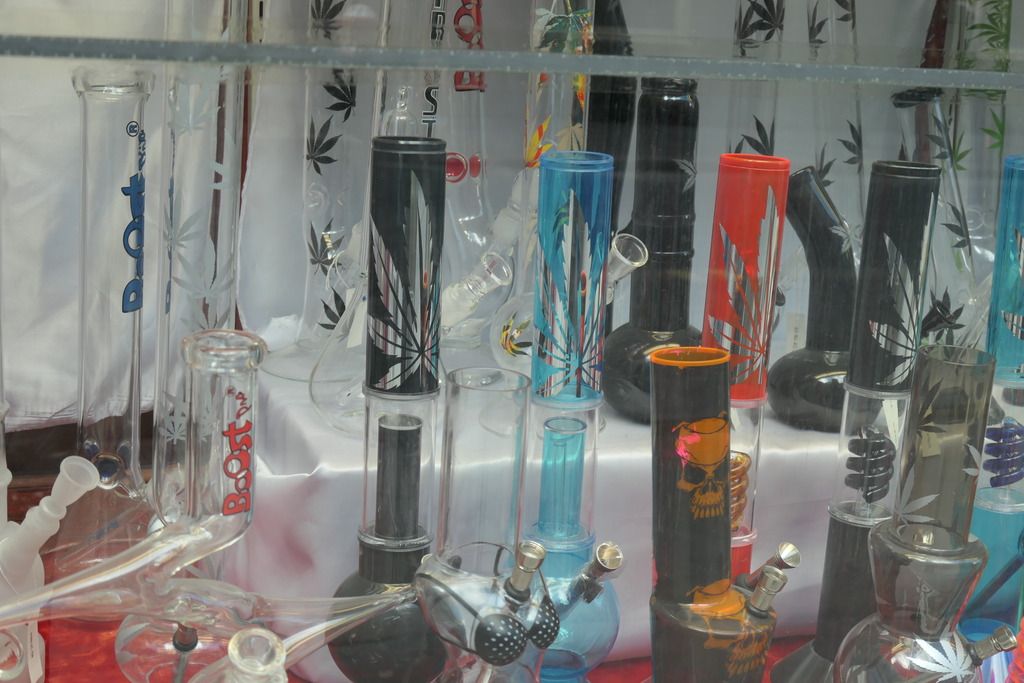 But soon came to a different lunch venue. No I refuse to eat from a cardboard box with plastic irons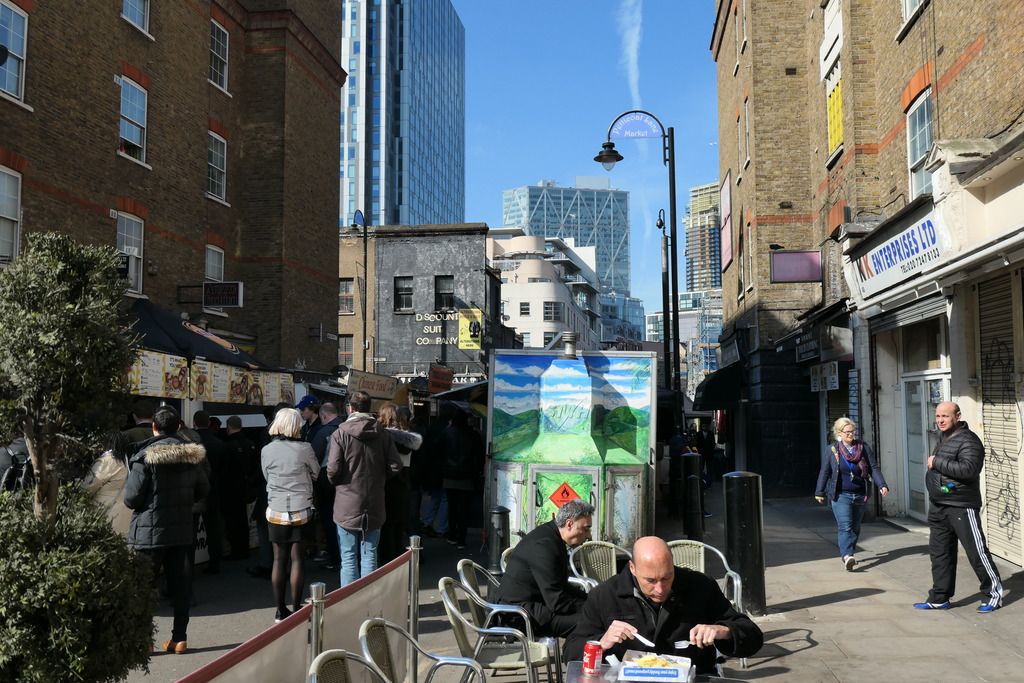 We are still in the garment district. The street sign is interesting because the 1 of the district E1 is missing, so the sign must be Victorian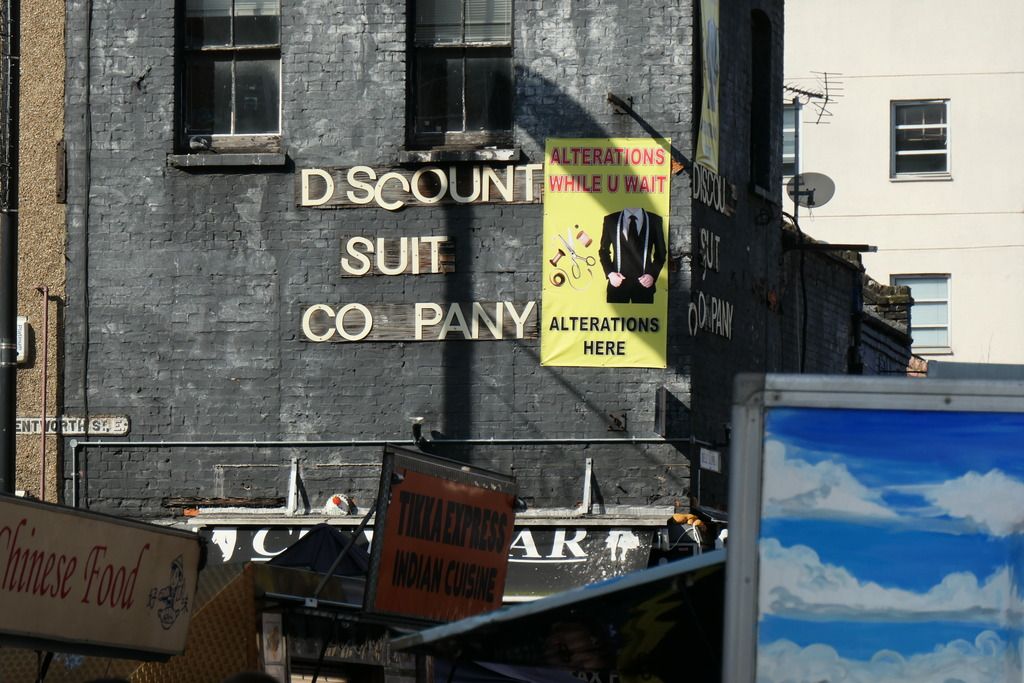 Multicultural street food was on offer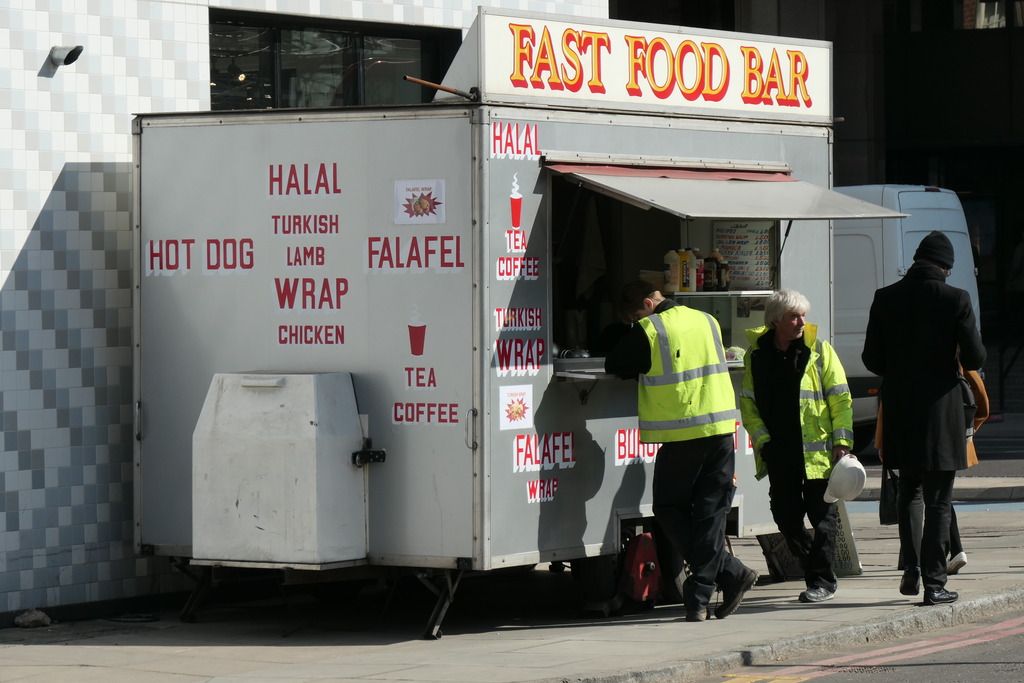 I now stray away from Petticoat Lane for another place to revisit my past. Passing Aldgate East tube station, I remembered having half a pint of jellied eels from a stall run by a well known local character, Tubby Isaacs, who always had his stall right outside the station.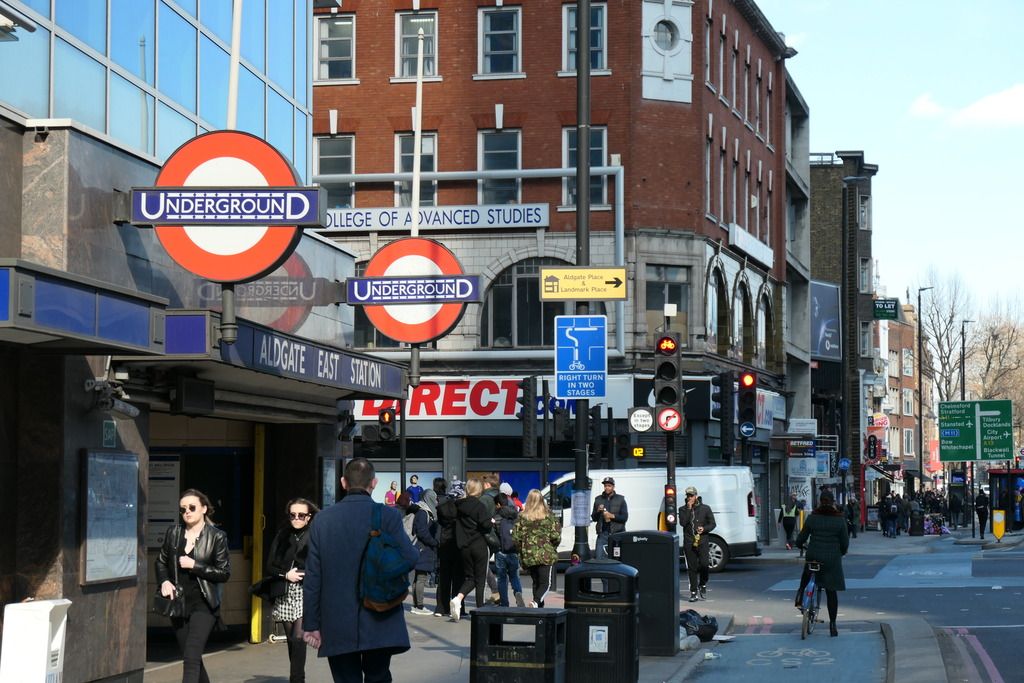 I am walking up Whitechapel High Street to find the place we knew as Gardiners Corner, where the Commercial Road split off, but it has been swept away by modernity, and I call it a day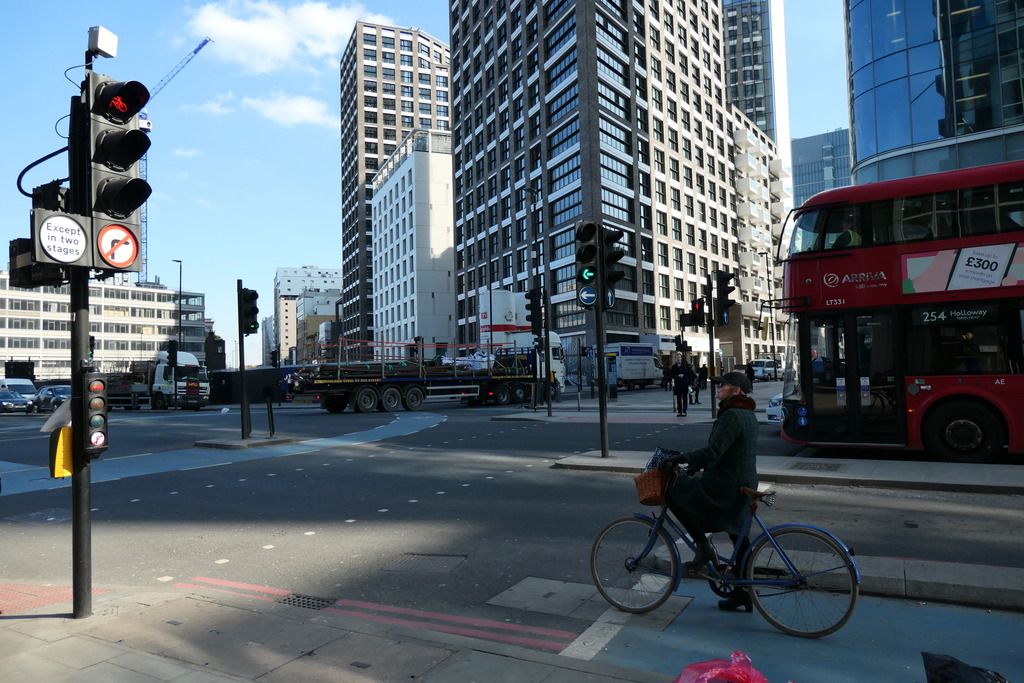 Hope you have kept with me because I may inflict another essay on this area after another visit