Post by bixaorellana on Jul 27, 2018 19:29:00 GMT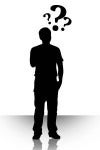 Mick, they are always ecstatic to see me and to be back in their own home. The vet's husband brings them home and they stick their little furry faces through the circles in the driveway gate and make yips and yodels of joy. I do the same, except for the face in the circles part.
Oh, absolutely, and practically accentless as well. Often it takes a few words before I recognize that the speaker is not an American.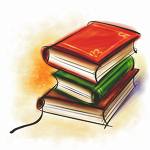 I have a Dutch friend who went to Namibia a few years ago and had no difficulty communicating in Dutch in Windhoek
Interesting. I believe Tod said something about using Afrikaans in the Netherlands, probably in her Amsterdam thread. I'll have to look it up.
Belgium
Flanders to speak more than just Flemish/Dutch. We have French at school from age 10 (with upto 8 hrs a week in secondary school), English from age 12. Most people my age (who took a language degree) also had German and Spanish classes.
It has amazed me in Belgium and in the Netherlands how people can handle almost any language thrown at them. It must be very high quality foreign language education, too, as everyone speaks so well. I'm embarrassed over my poor store of languages.
I've taken to greeting people with a few words so they'll recognize me as an English speaker. No one yet has assumed I'm American. Yesterday the train lady spoke to me in French.
Well, it's past time to add some more to this thread. I'm skipping over some away days and some museum parts and will be taking you to the deep dark forest..
But first -- a kitty cat! We've all wondered what it is that cats like to read. Now we know ~
Hello, Kitty ~