Post by onlyMark on Oct 25, 2018 19:00:20 GMT
This is the problem - I wanted to visit the two major parks in Zambia, South Luangwa National Park and Kafue National Park.
I didn't want to camp, I wanted to be able to stay in some form of accommodation with a proper bed and bathroom. One of the things about camping is that there are few lodges that allow you to do so, hence choice is restricted. The advantage is that it is relatively cheap, but finding the right spot can be a bit difficult if you want easy access to the parks.
With having a rainy season in the country and the roads/tracks are often poorly maintained, often getting to your accommodation in that season or a while afterwards is an adventure in itself. You have to be somewhat dedicated.
What I've been looking for is an easier option whereby the place to stay is not far off a main road, but could be as if in the middle of the bush, and doesn't require a major expedition to get there if you are in your own vehicle.
It is possible to pay a premium and get a lodge transfer, or even fly in and fly out, but that wasn't the point. If you throw money at a problem you'll often get a solution.
I did find a solution at South Luangwa. This place -
www.flatdogscamp.com/rates-and-reservations/
Now I've found a solution for Kafue as well. That's where I've had the last couple of nights -
pinnonlodges.com/
No matter what the prices are that you read on their websites above, they are actually extremely good value for money. In comparison to comparable places, they are less than half the cost and the standards are the same if not better. You obviously pay a premium if you stay within the park, so these are as close to it really without being inside.
For comparison, consider a lodge that is one of the best in the country, the Royal Zambezi in the Lower Zambezi National Park.
www.royalzambezilodge.com/en-gb
Currently it will cost you for the cheapest room, $670 per night. PER PERSON. I've not looked but there will be a single supplement of at least 30% as per the next two examples.
Bush camps are more expensive.
Consider two lodges in Kafue which are nothing too special, just your usual standard Zambian lodge.
One is called Mukambi and costs $395 per person per night.
Another is Mayukuyuku that costs $400 per person per night.
In South Luangwa, consider a mid-range lodge just inside the park, called Mfuwe Lodge.
Bear in mind, a lot of these lodges also have bush camps further into the park and more remote, hence prices go up accordingly as opposed to staying at their main place.
Mfuwe is $400 per person per night, but add on to this if you are by yourself the single supplement of $140 per night, plus, what the lodge calls government levies, park fees & LCCF (Luangwa Conservation & Community Fund) of $70. So you'd pay $610 per night by yourself.
Note - these prices are for all meals and a game trip or so every day. Just what normally people would take.
By the way, you don't get fenced lodges and campsites in Zambia. Hippos, elephants, crocodiles, predators and other game do and will come into the area you are staying in. Each of the last two nights, even when not in the game park, I have been woken by hippos feeding on the bank where I was, elephants nearby, crocodiles splashing around and hearing lions roaring.
With having just come back from a long tour of Zimbabwe and Mrs M flying off the next day to Europe for the week, all I wanted was a couple of nights relaxing, not even bothering to go animal hunting, but hanging around and as put by another guest who was from the UK, "mooching" about with no particular aim but just to unwind, eat well, read, stare into space, having an afternoon snooze, etc etc.
I picked a time to go that is at the very, very end of the dry season. Hence the bush is looking a little sad for itself as you can see in the photos. However, as is it dry, game spotting is easier as the animals tend to go to the same water holes and/or go down to the river. But the countryside looks rather burnt out.
After the end of the rainy season, say April, the bush is very green and lush. Nice of you want to look at just the scenery, but the game is well hidden and can find water in most places, hence quite difficult to spot. It's a balance with what you want.
I pull up near the restaurant/reception mid-afternoon and let them know I'm here.
I'm shown to my place. Via this rickety bridge (but has character!) over a now dry stream -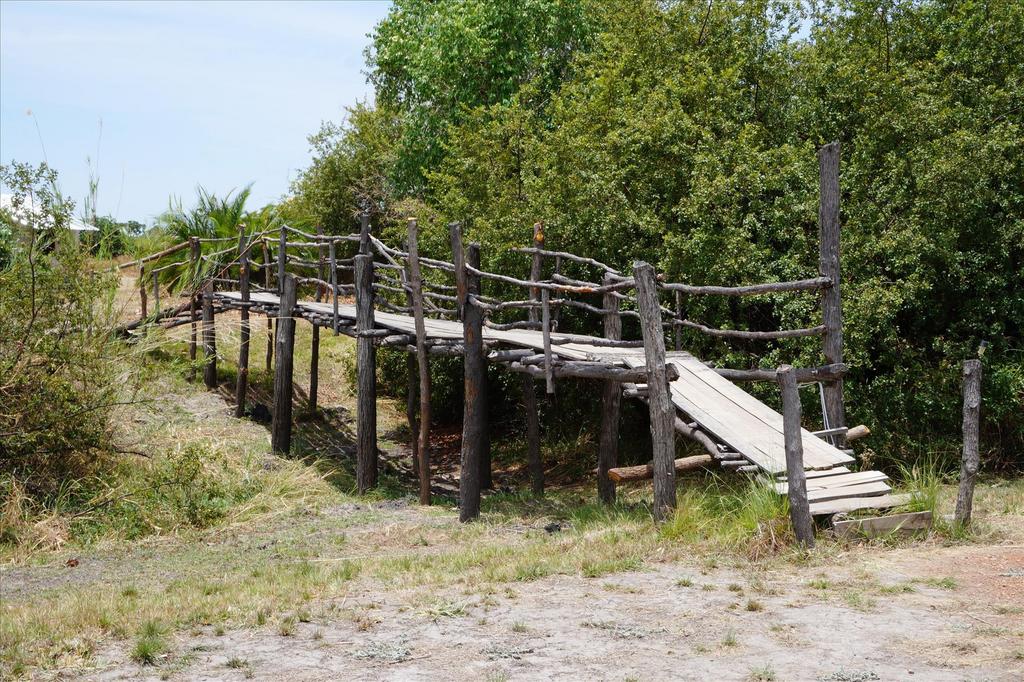 This lodge only has three rooms, for want of a better name. That's mine over there -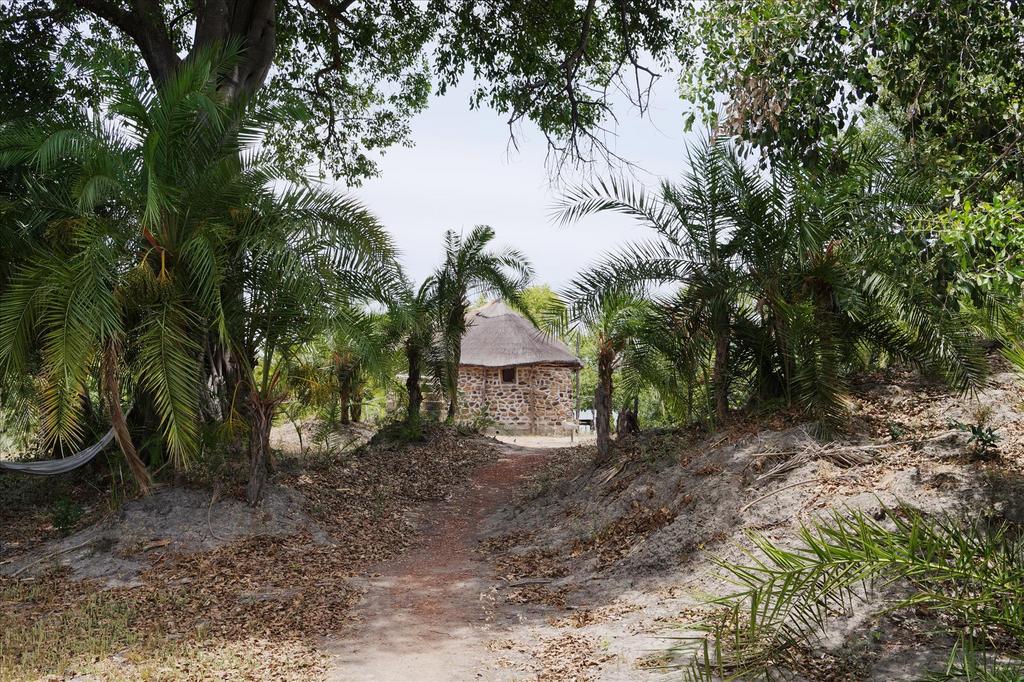 And this is the distance looking back to another one. So they are separated by quite a way -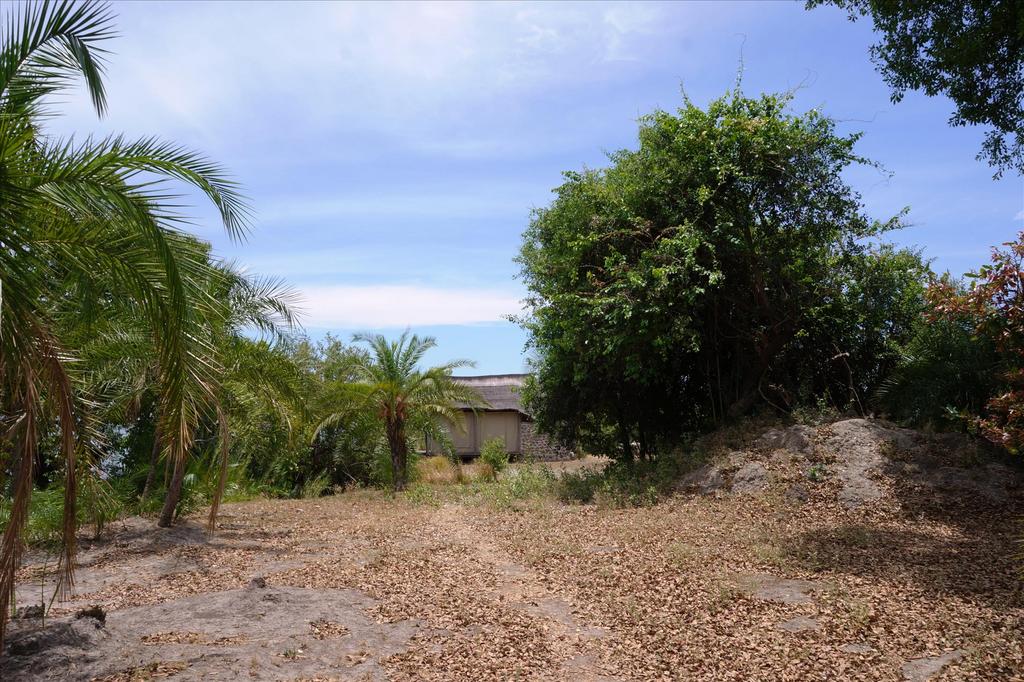 My little 'chill out zone' -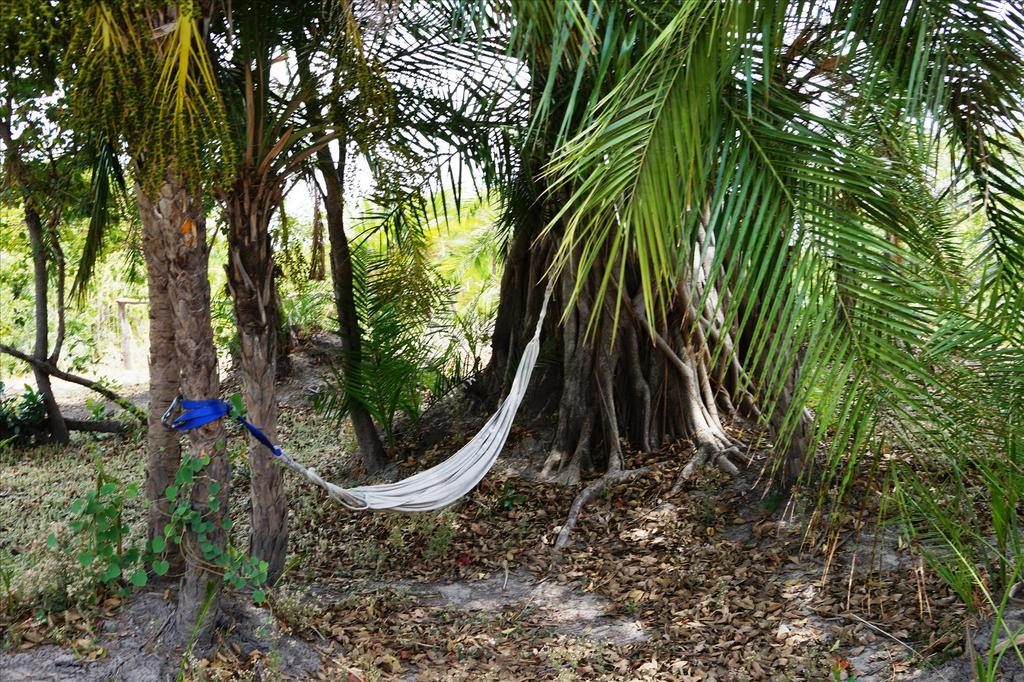 The three places are named after birds. Mine, coincidentally enough later, is called -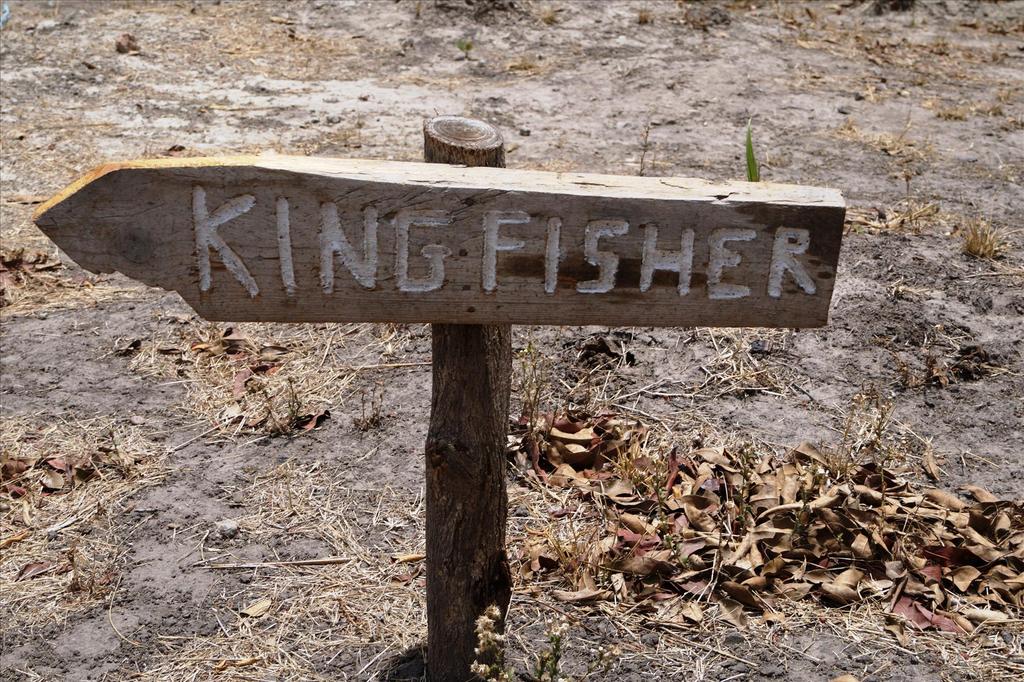 My hot water system, all primed and ready to go as I'd told them my approximate arrival time and they helpfully wondered if I'd like a hot shower first to wash the journey muck off -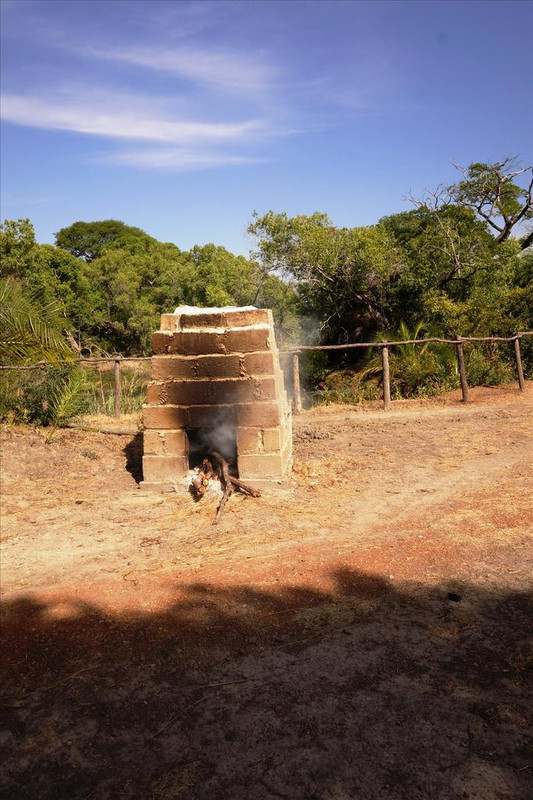 This is one side of it, the bathroom side -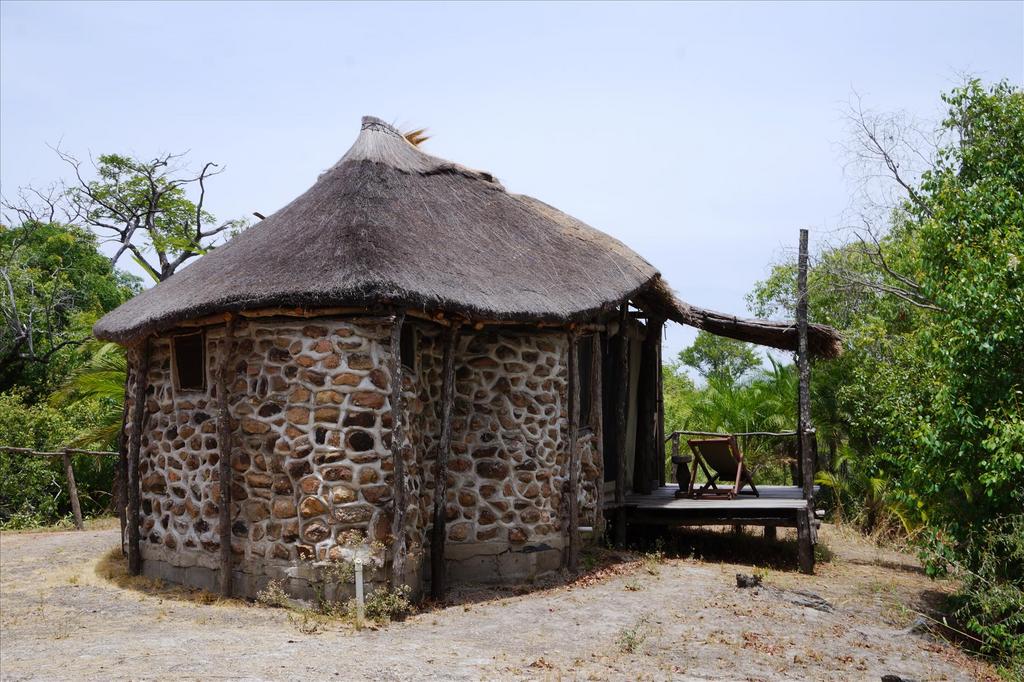 My own secluded car parking spot -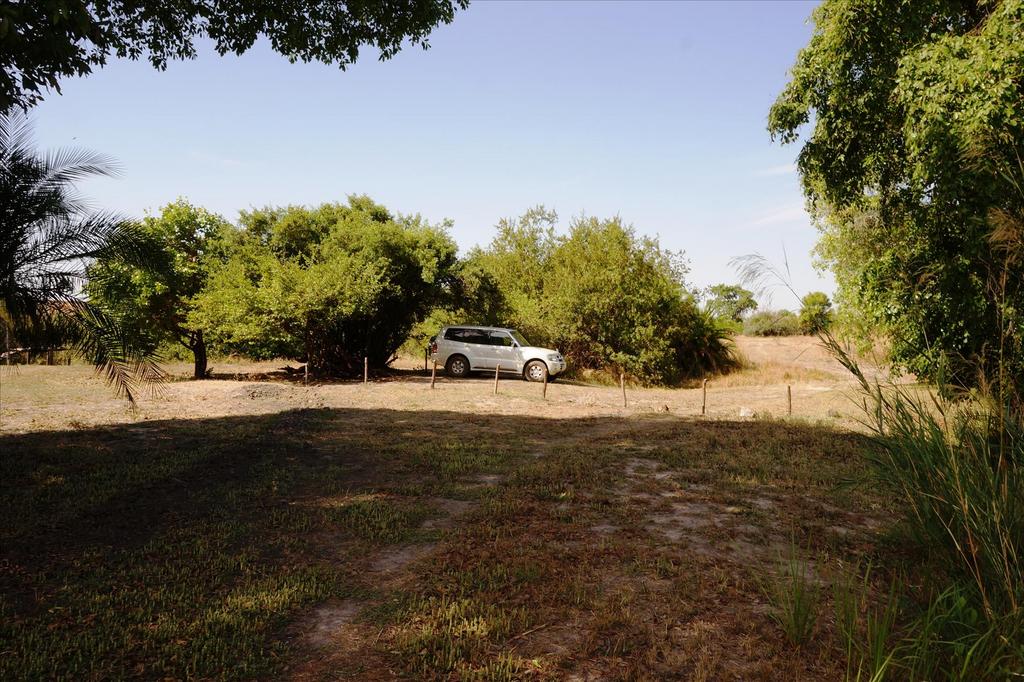 The other side and my deck -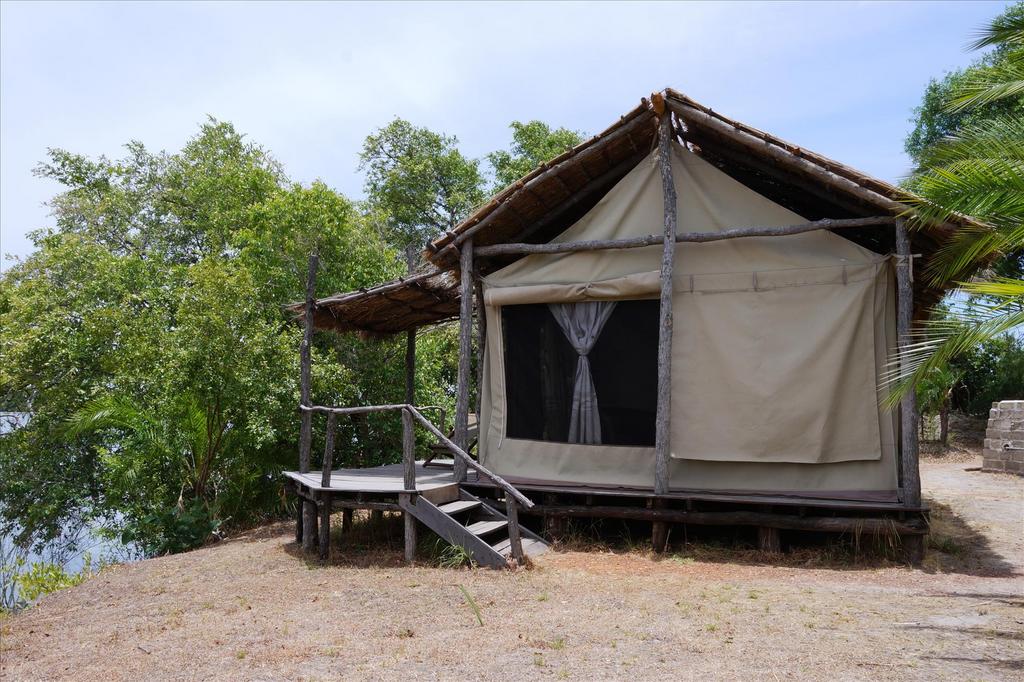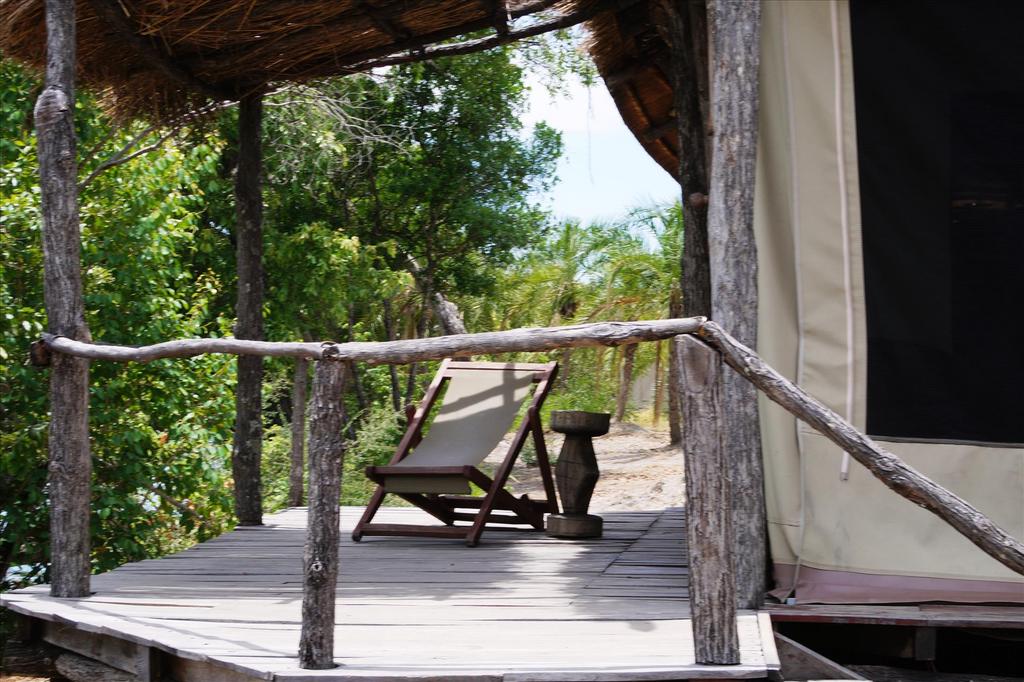 Stepping inside, this is how it is.
Wooden floors in the bedroom area and polished concrete in the bathroom. The water is safe to brush your teeth in but they do supply bottled water if you feel you need it -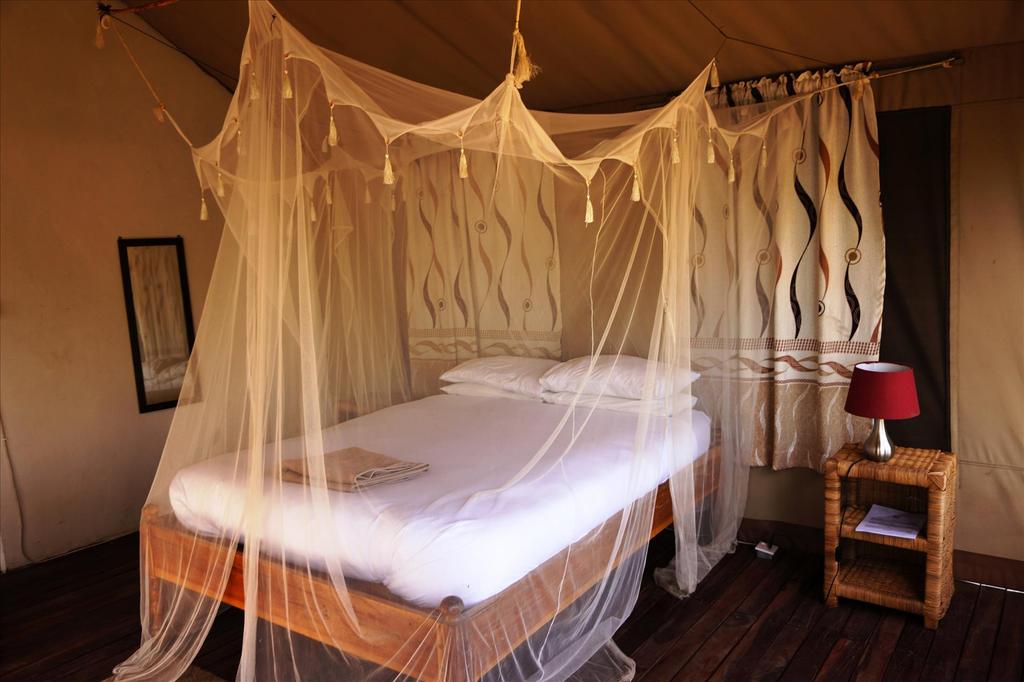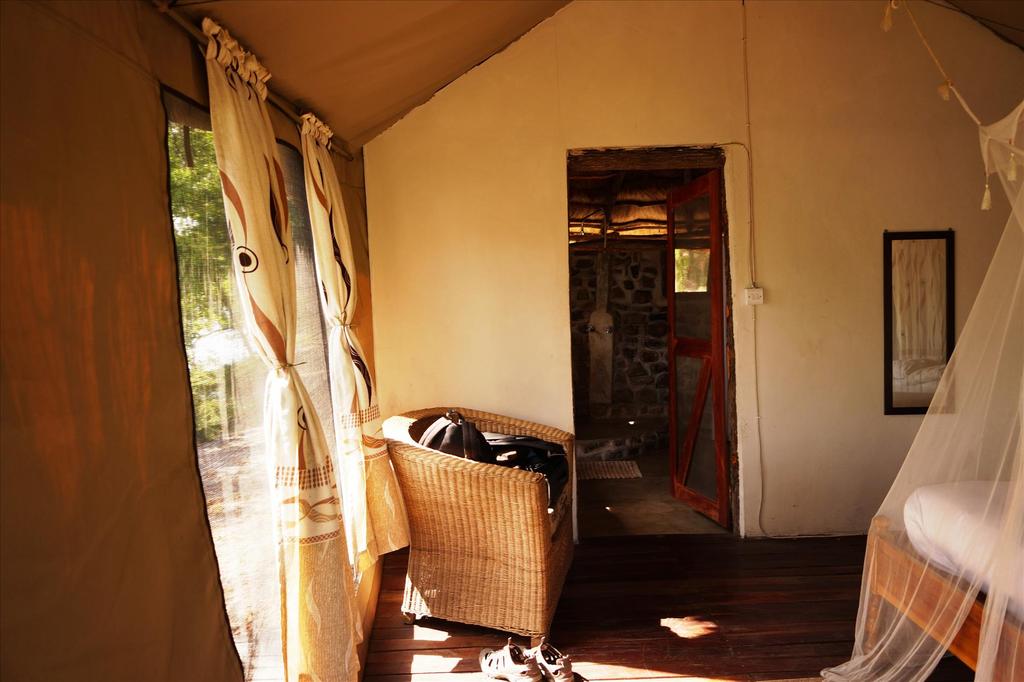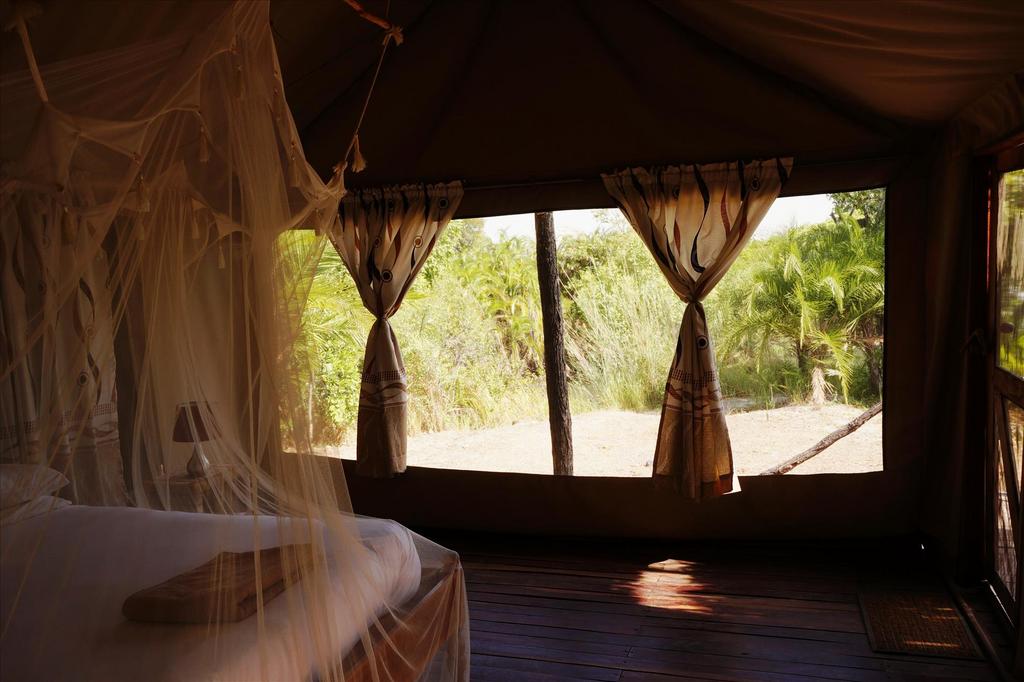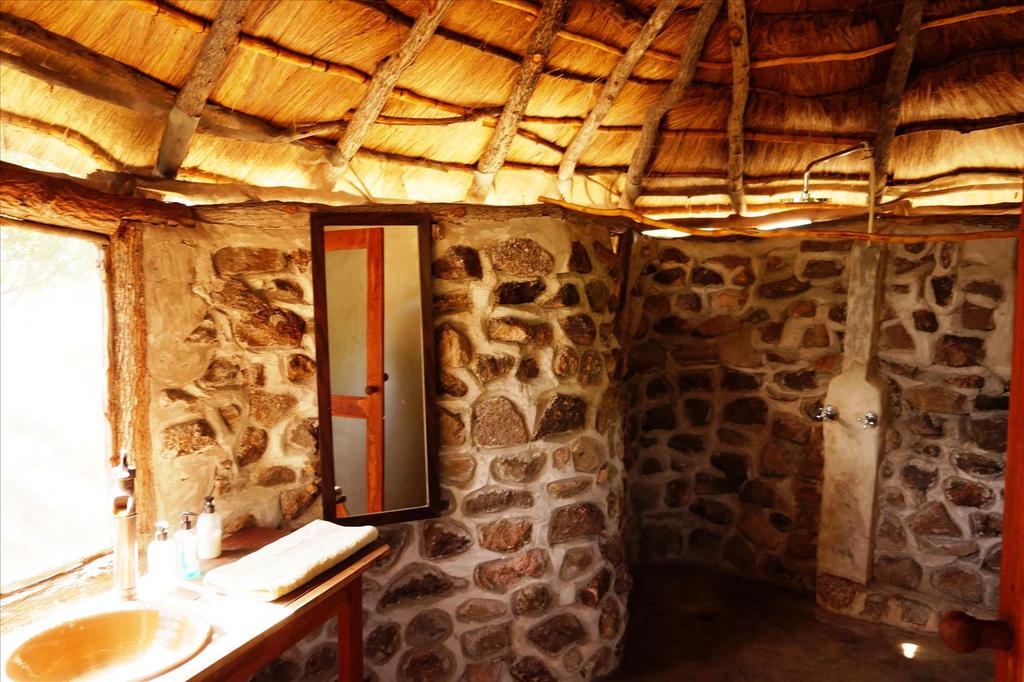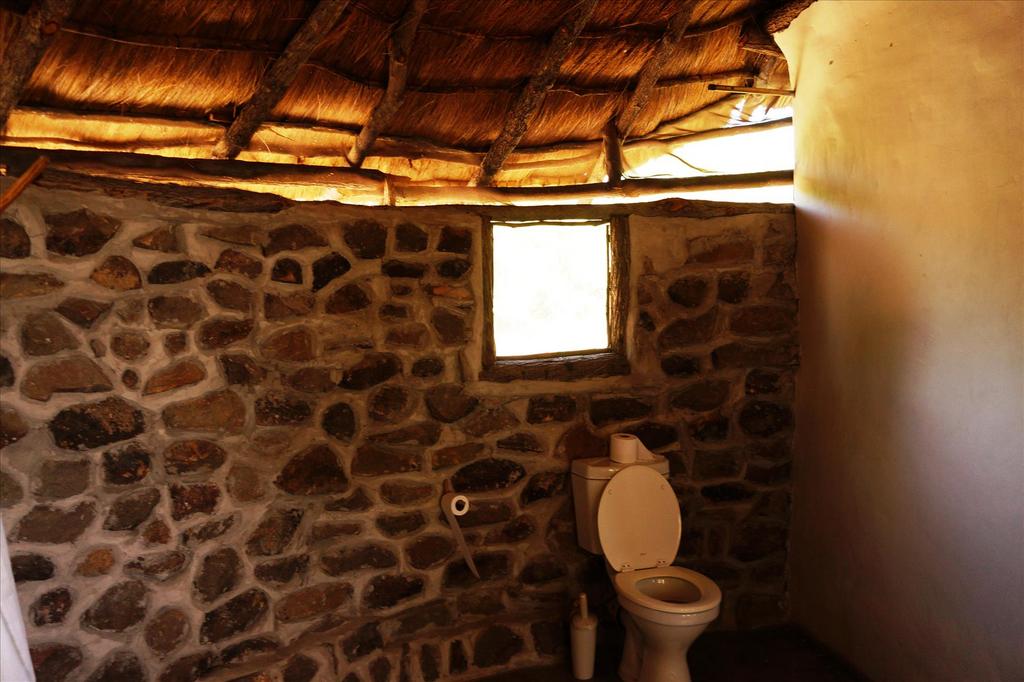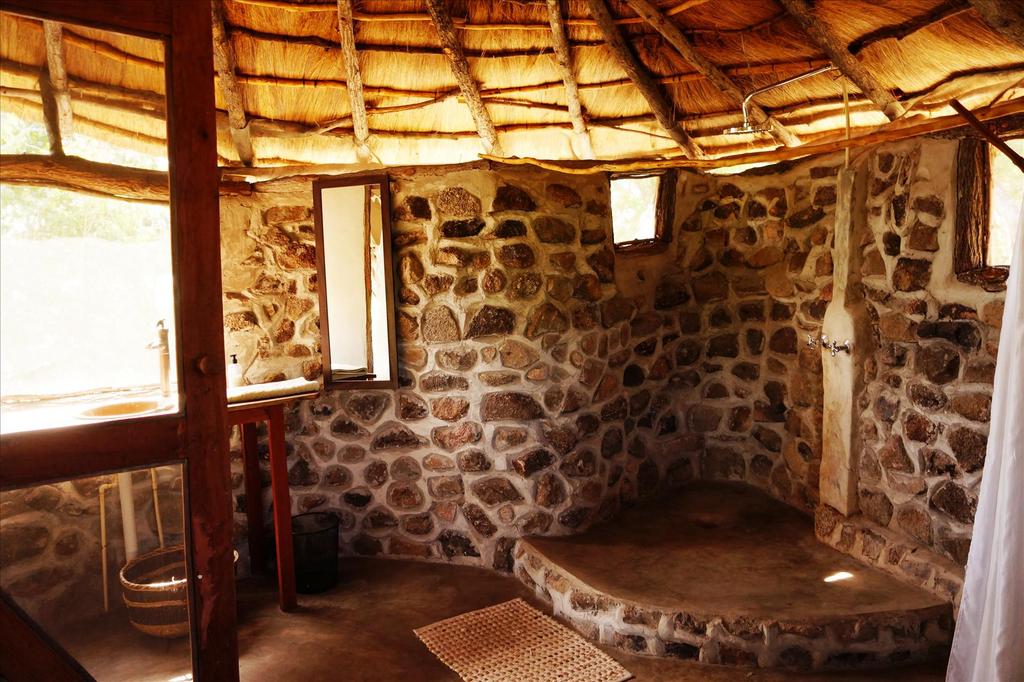 This is my little view of the river, the Kafue River -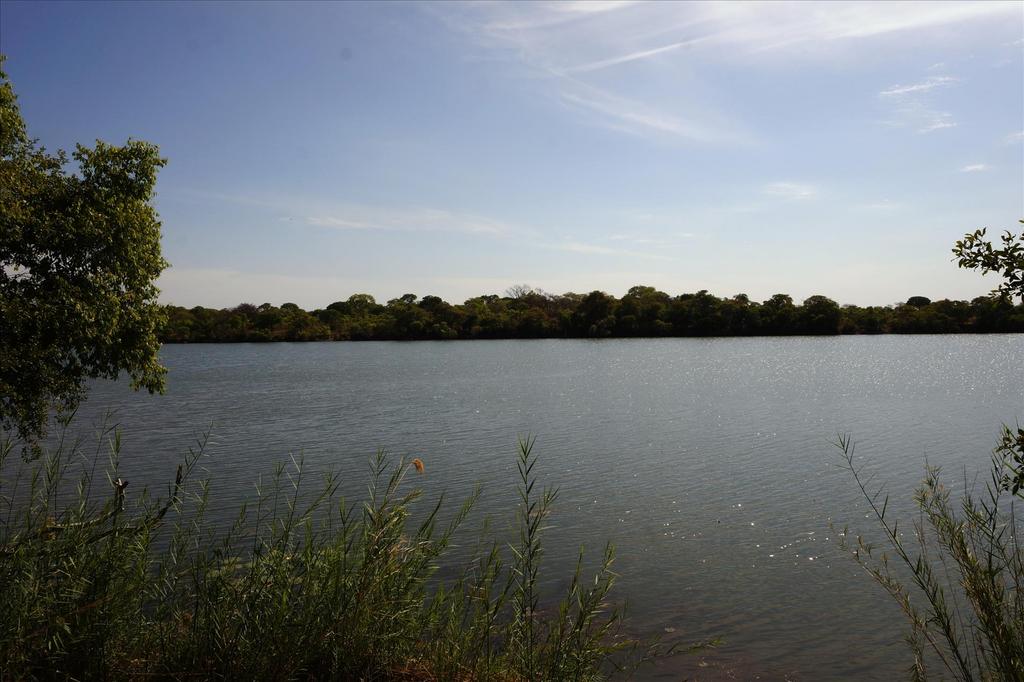 My place is on a little spit of land, in front the river, behind is a pond, fed from the river -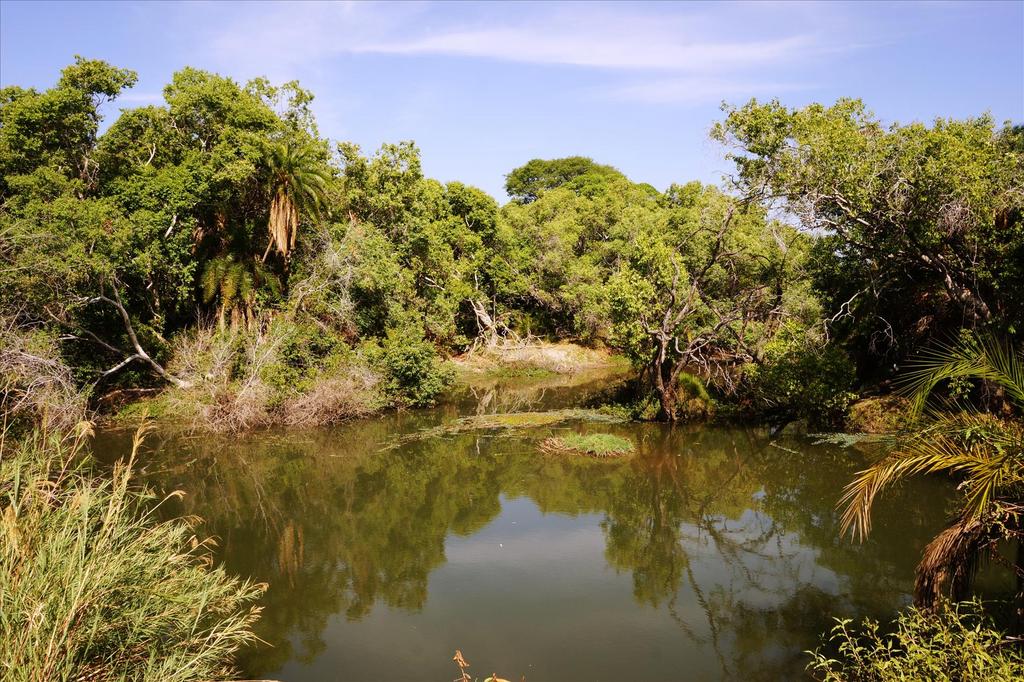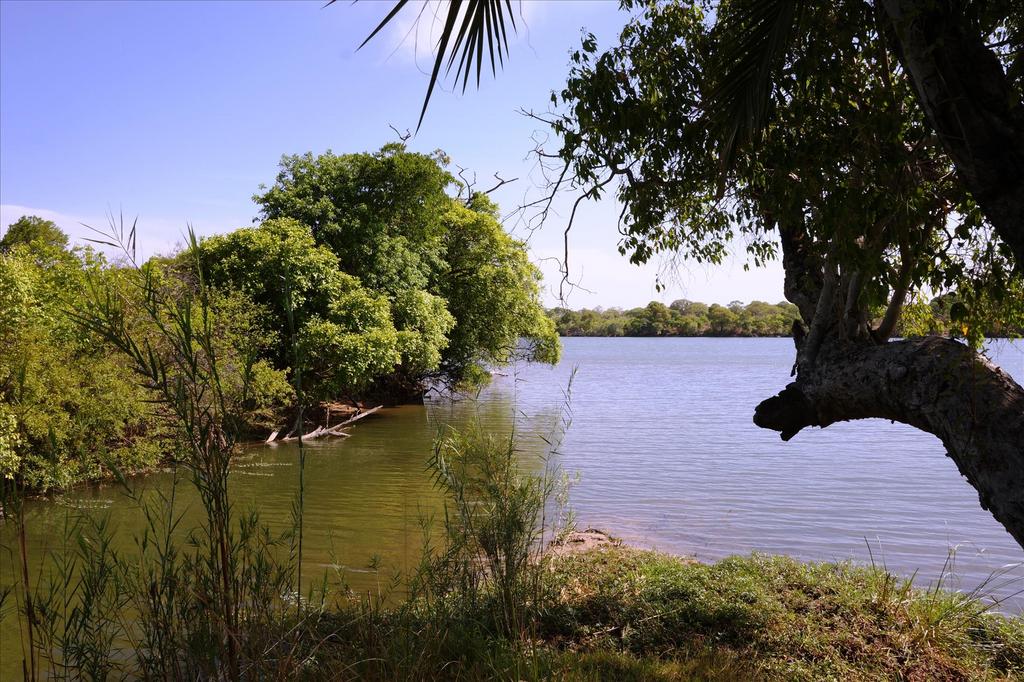 A lot of trees stay green though -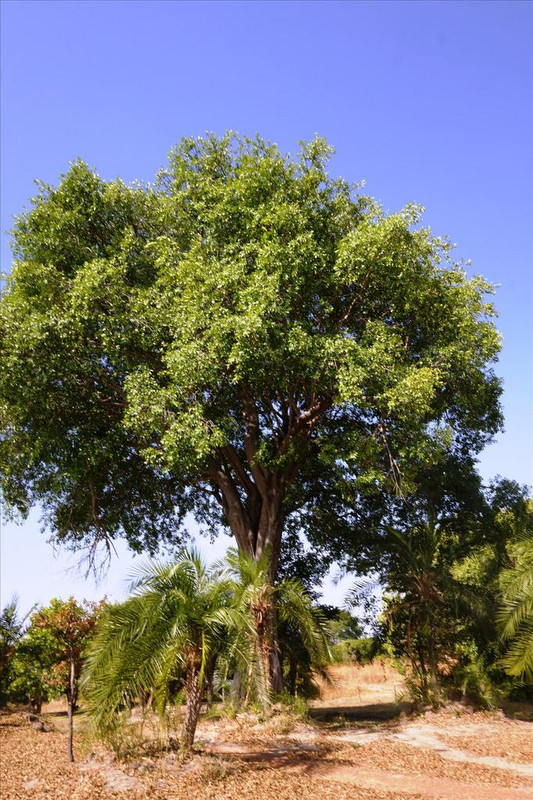 After a sort out, the sun started its inexorable fall to the horizon. Well, would you believe it, I'd picked a place where the sun set directly across the river.
On the other hand, that's one reason I'd selected it -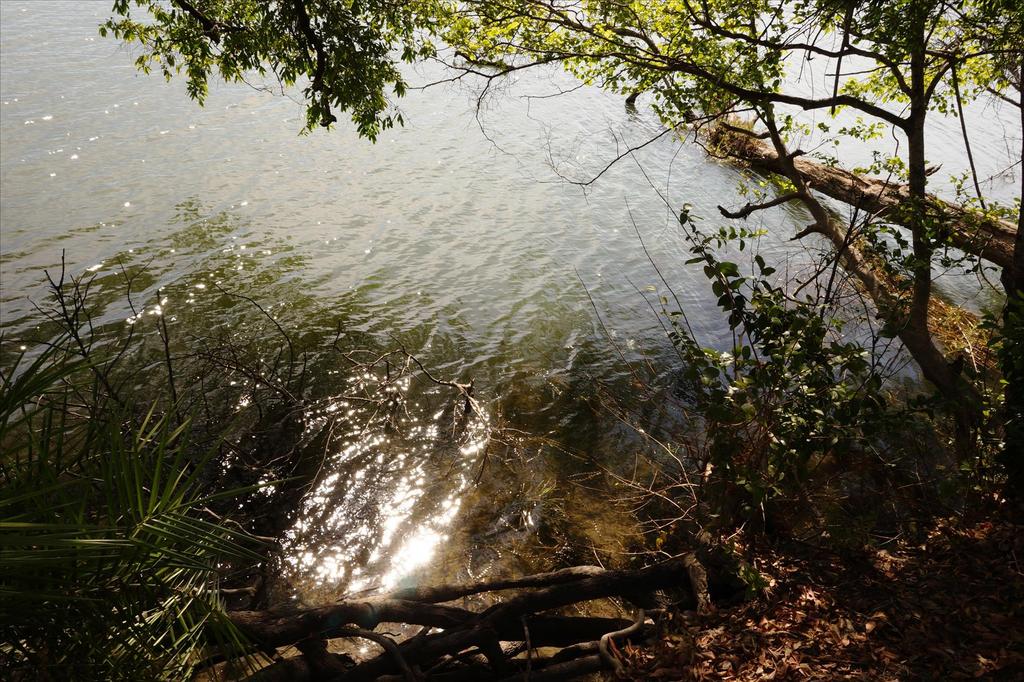 I wasn't alone though. There were other guests. A few kids as well but they were all well behaved, polite and at no time where they intrusive. In fact it would have been a bit sad had I been there by myself. This fire pit is between the restaurant building and the river. The man handing the kids some barbequed meat is the owner and it is run by him and his wife -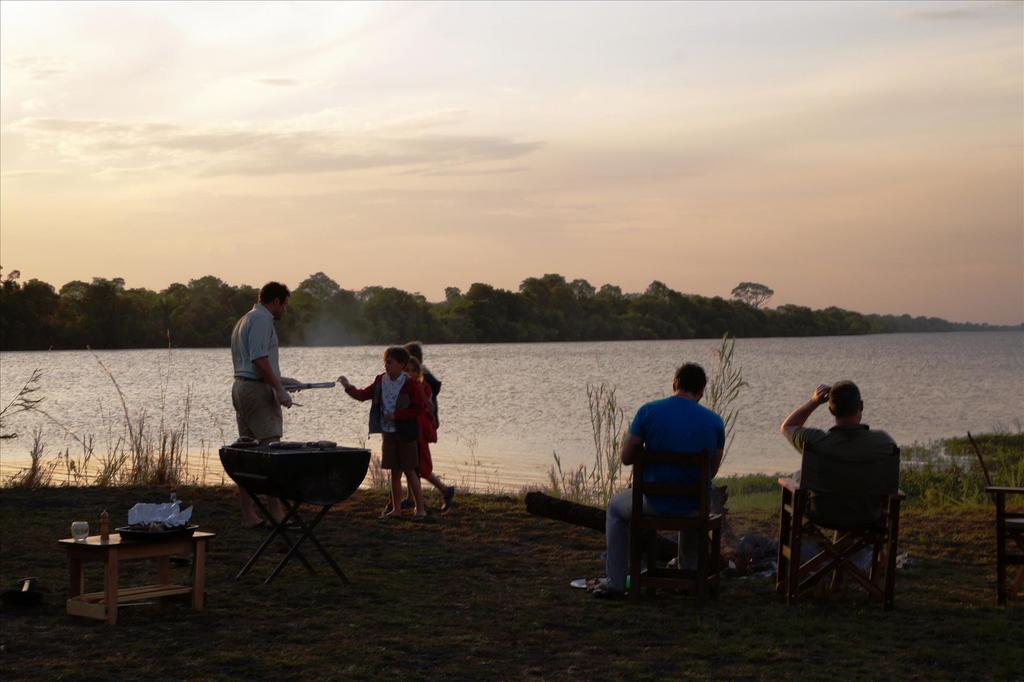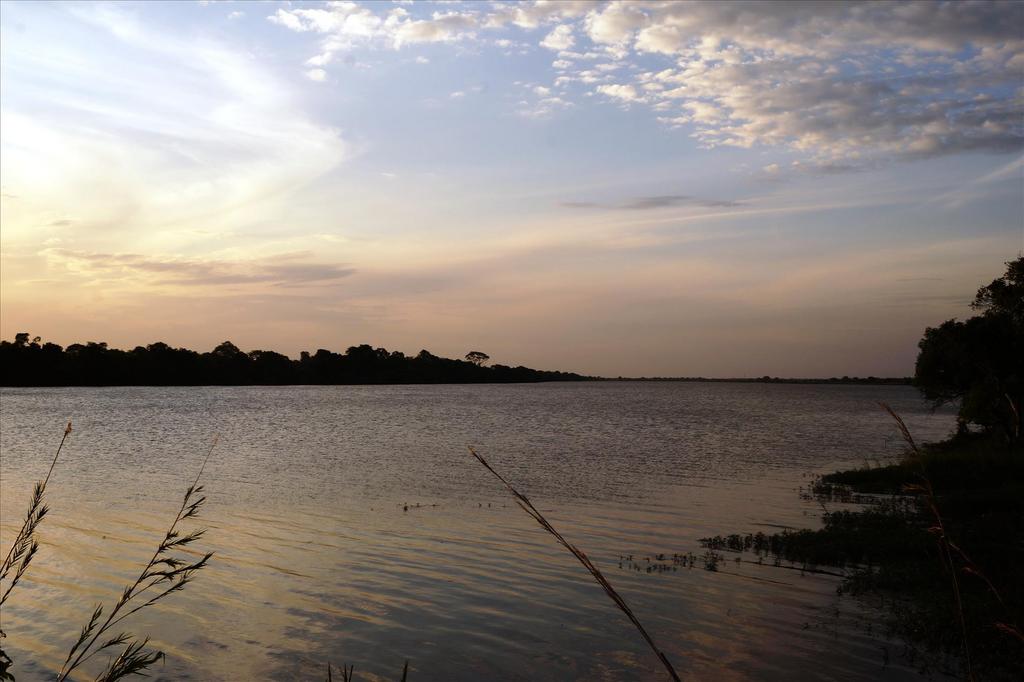 An old fishing canoe made out of a tree trunk -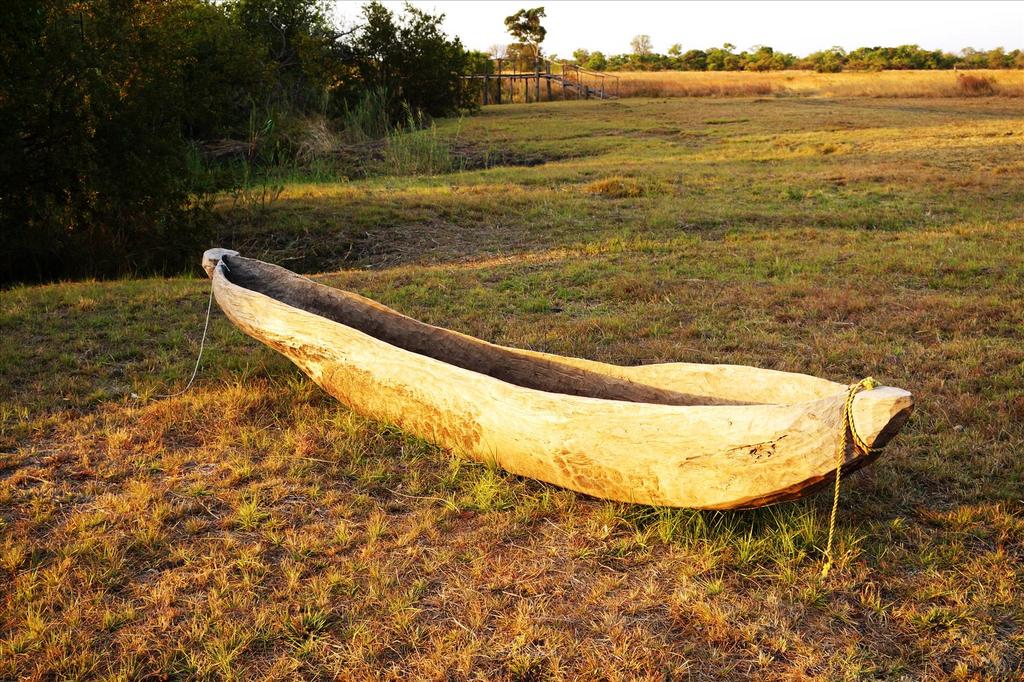 The restaurant and soft chair place where you could hang out all day and had a clear view of the comings and goings along the river -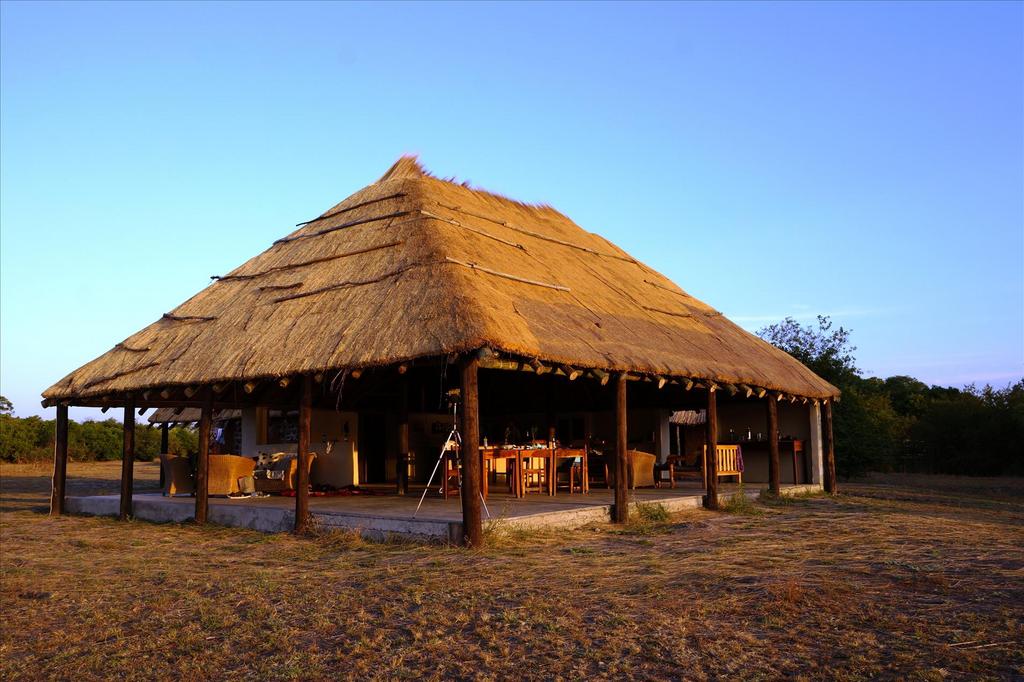 The clearing to the side of the lodge where a lot of game does tend to appear -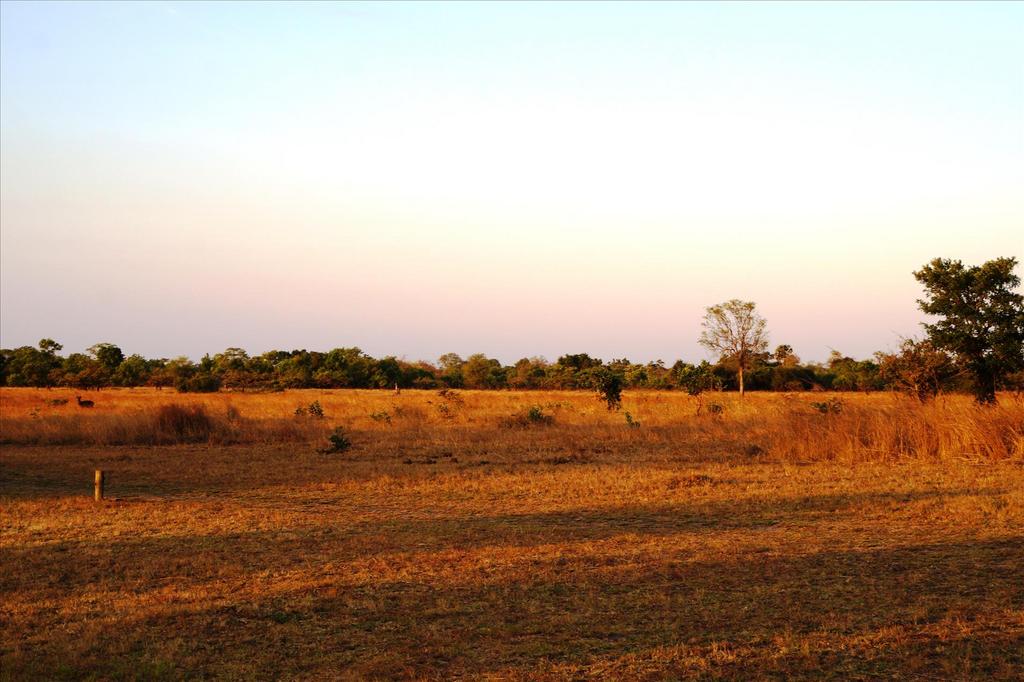 What you can't see and you'll have to imagine it, is me sitting on a comfy chair with a cold drink just before dinner and watching the sun go down -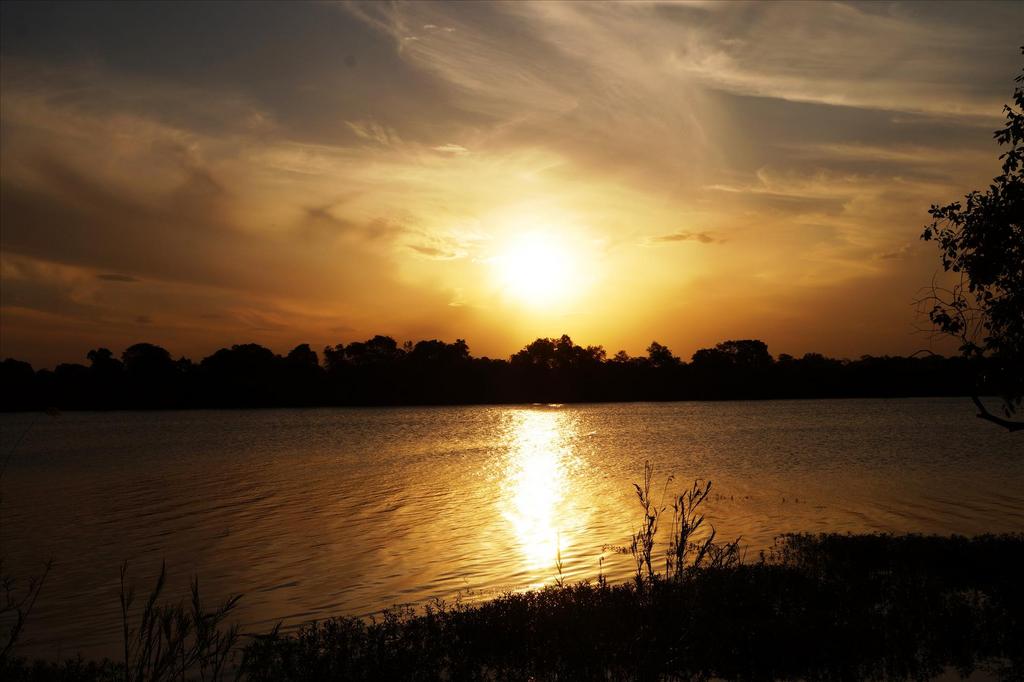 The next day I did bugger all. As I wanted. Everyone else disappeared off to do game drives and walking safaris whilst I sat on my backside and read from time to time, either on my deck or at the main building.
I did spot a hippo head though -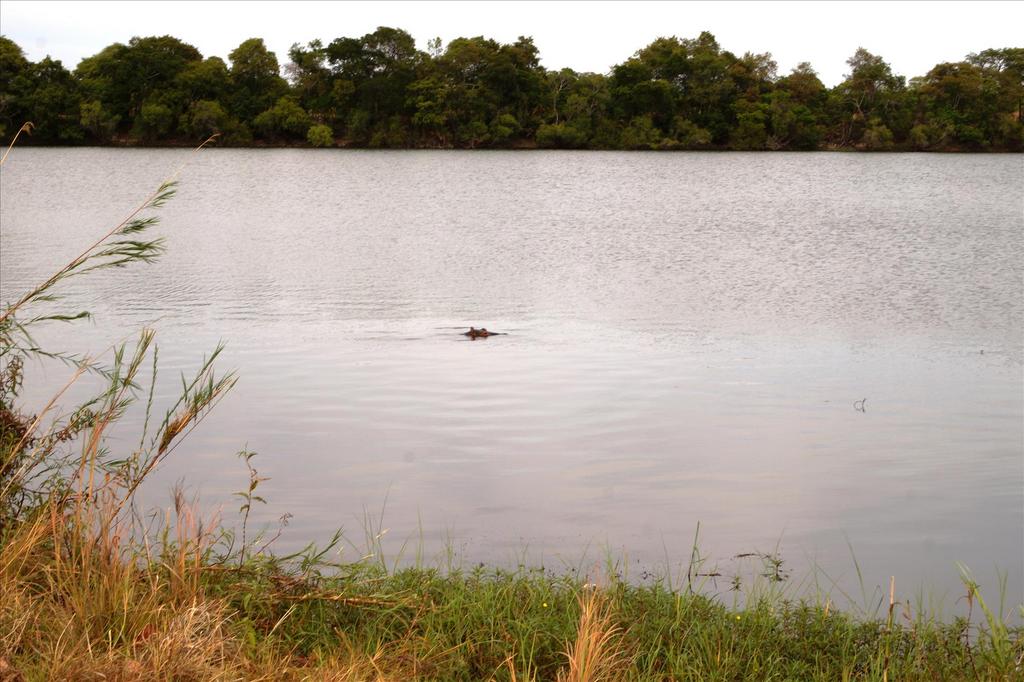 I was just returning one time from my room when a flash of white caught my eye over the pond -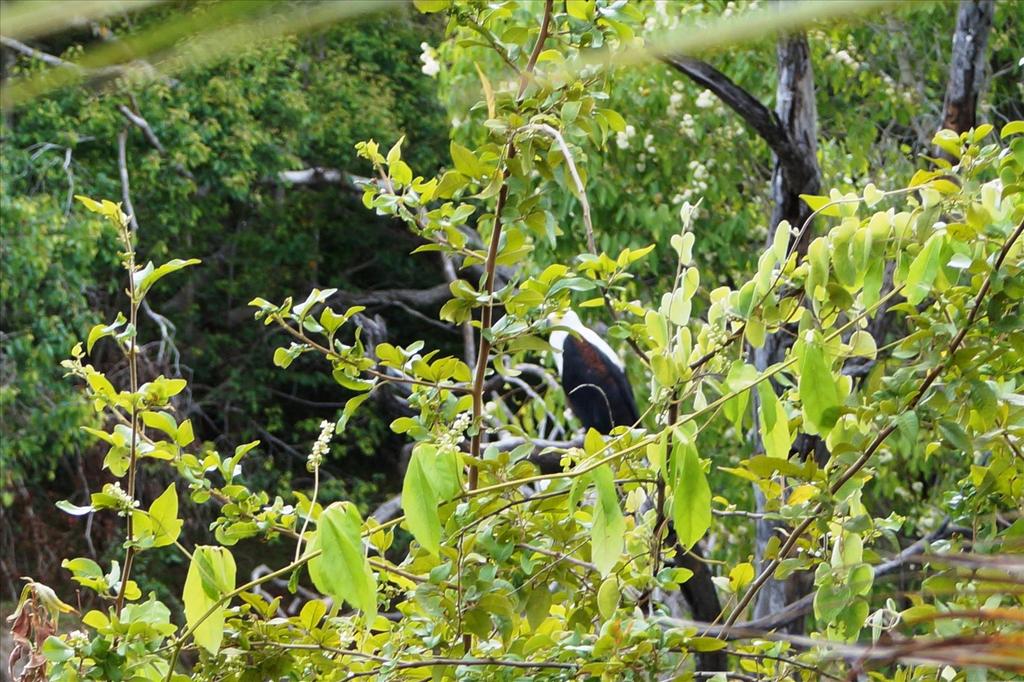 A fish eagle I believe -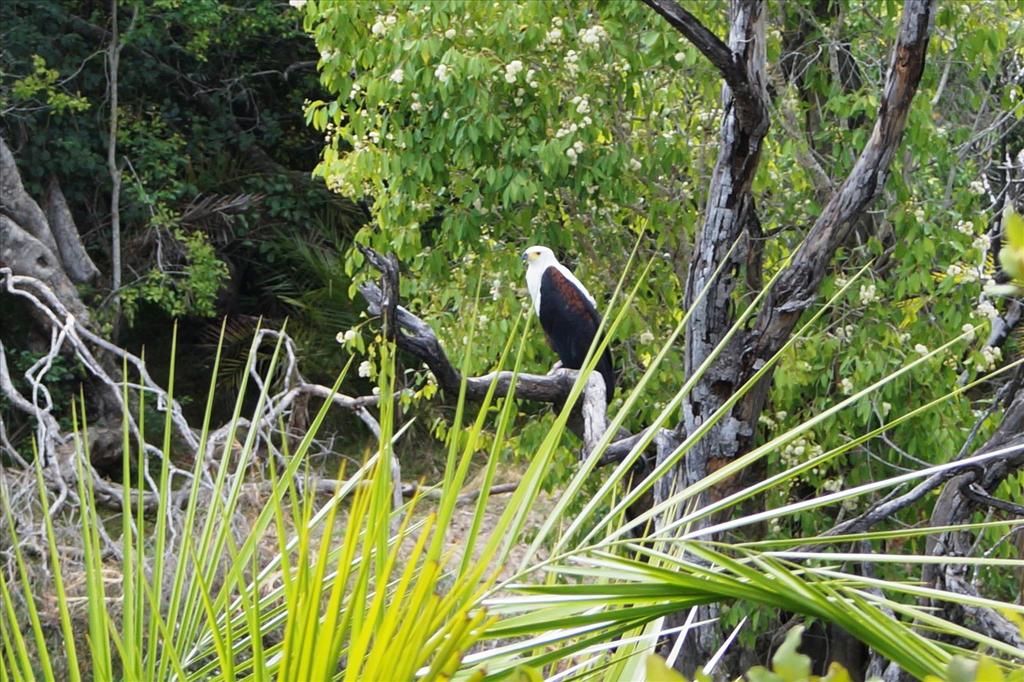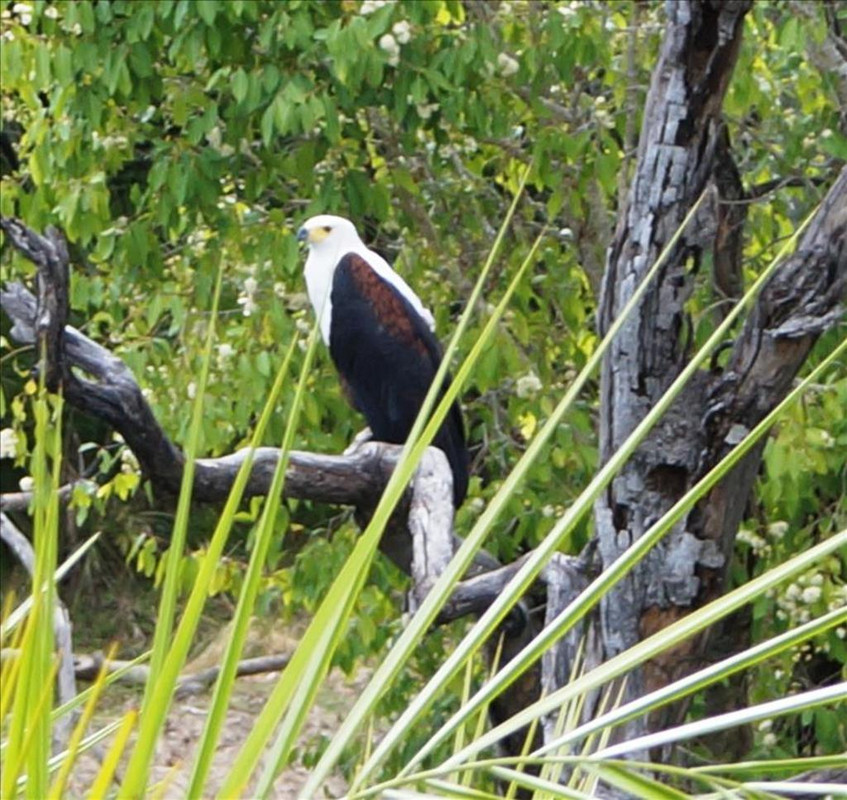 During the day there was a bit of excitement.
I saw this little boat come ashore. I heard the owners wondering who it was and went to meet them. From up river then came a rowing skiff thing -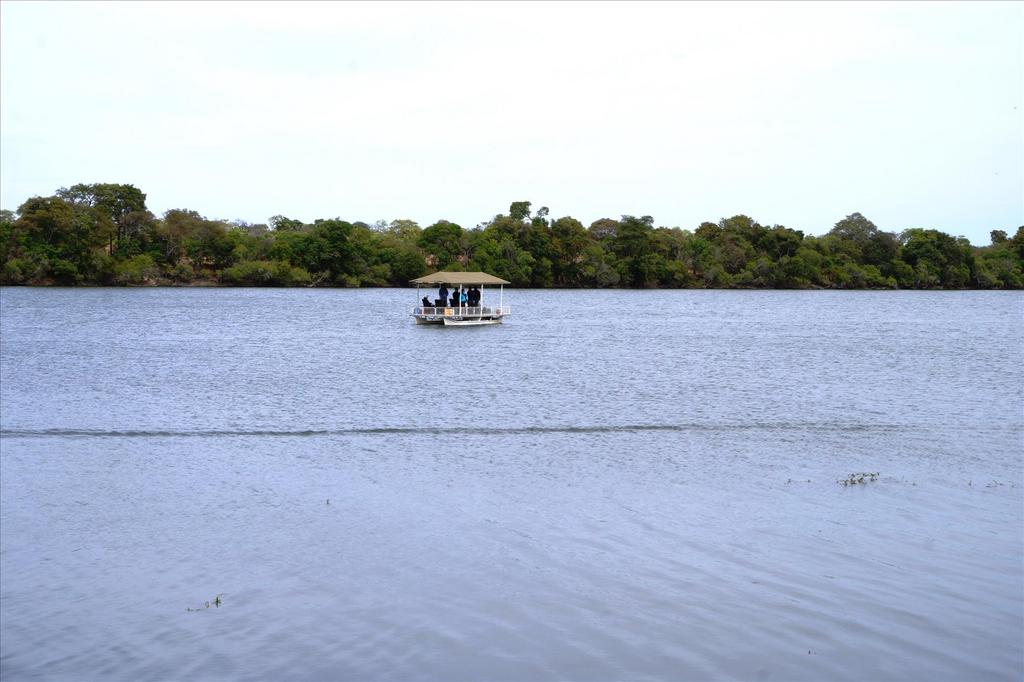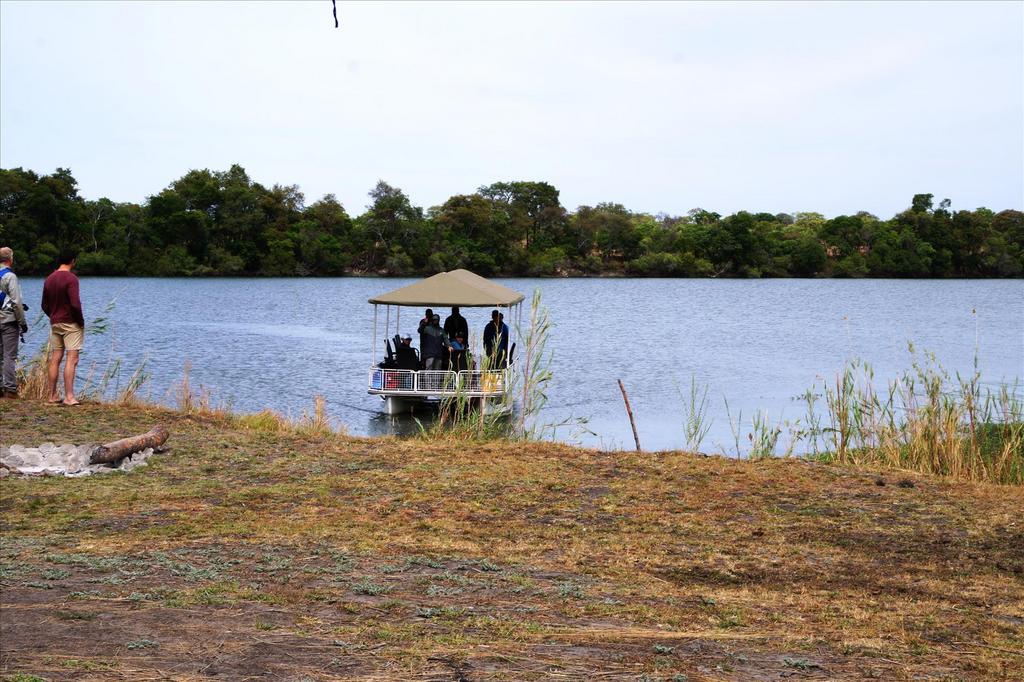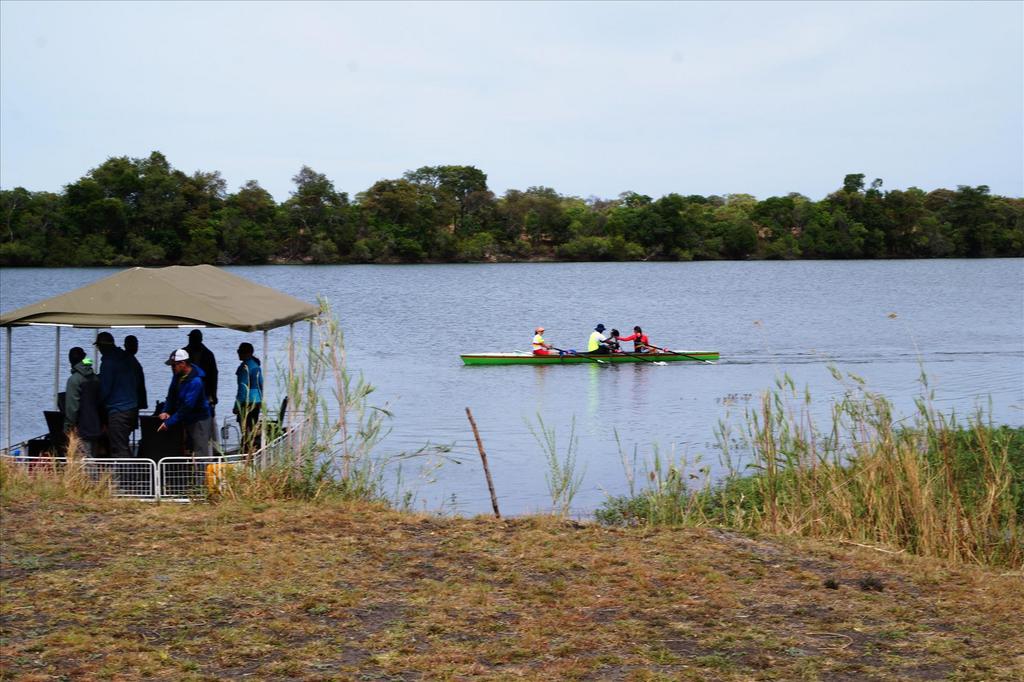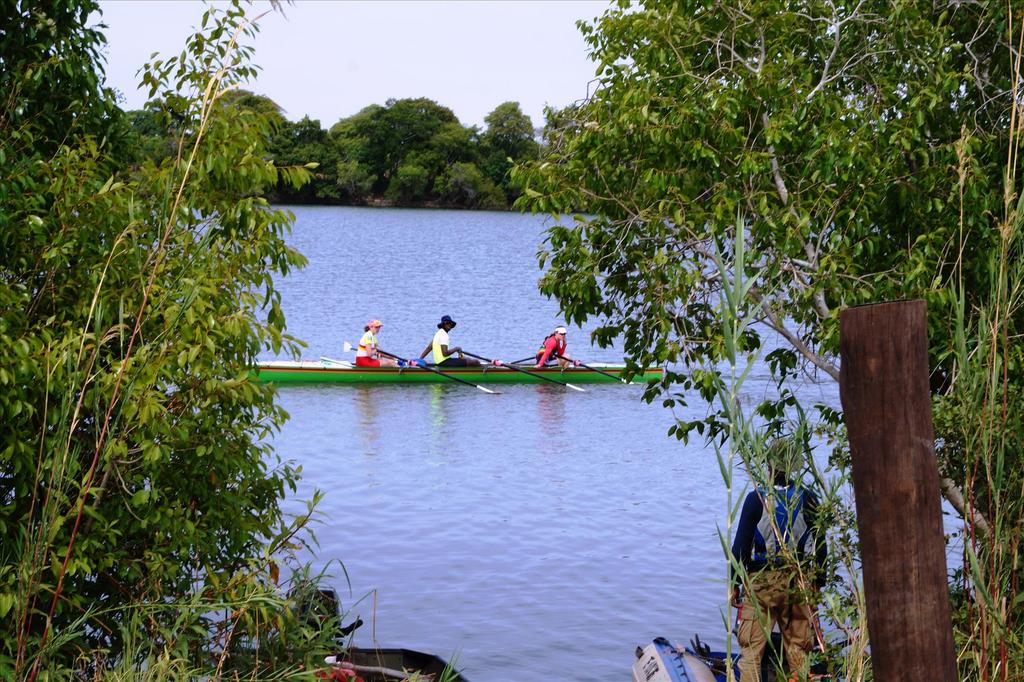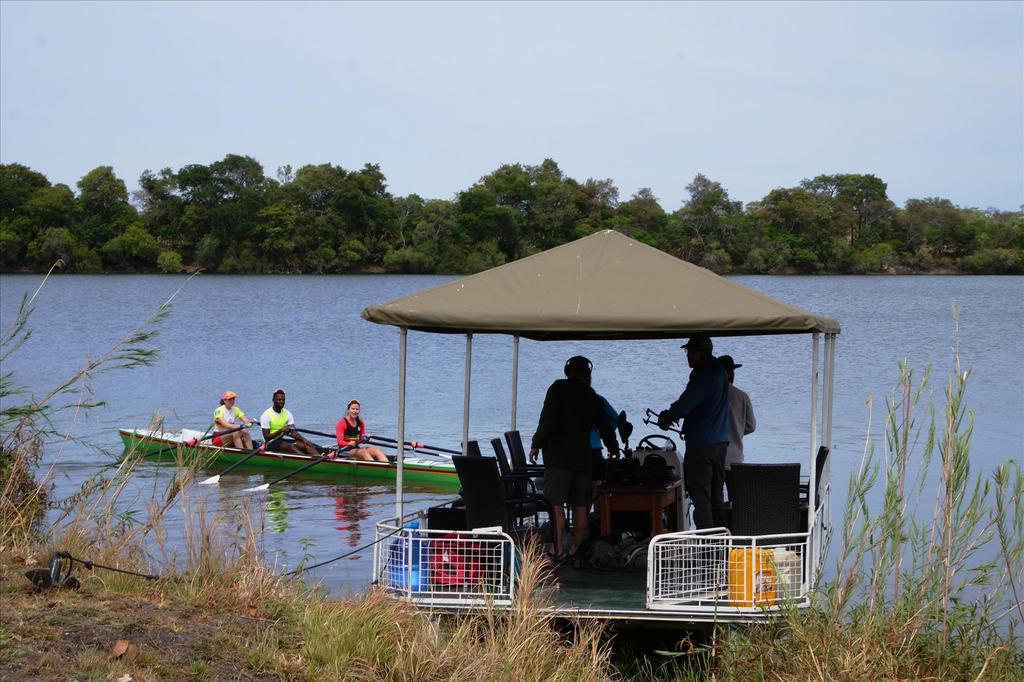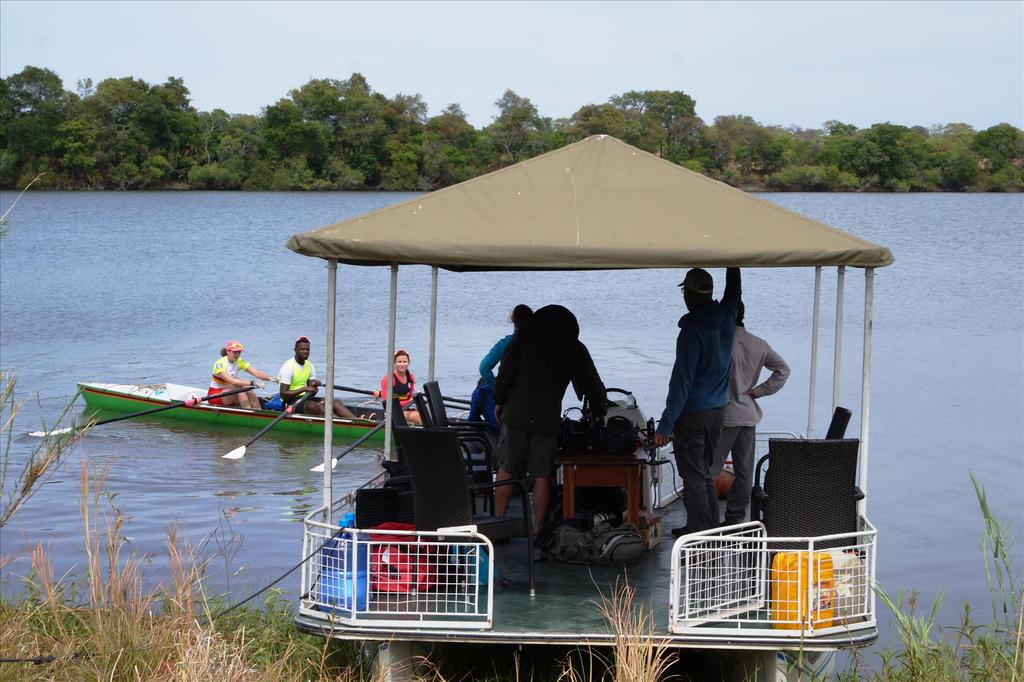 It turns out it is a crew filming three rowers for some promotional tv programme about rowing in unlikely places. They'd already rowed the length of Lake Kariba and doing a bit on this river. The three were two American Olympic rowers and a Zimbabwean rower -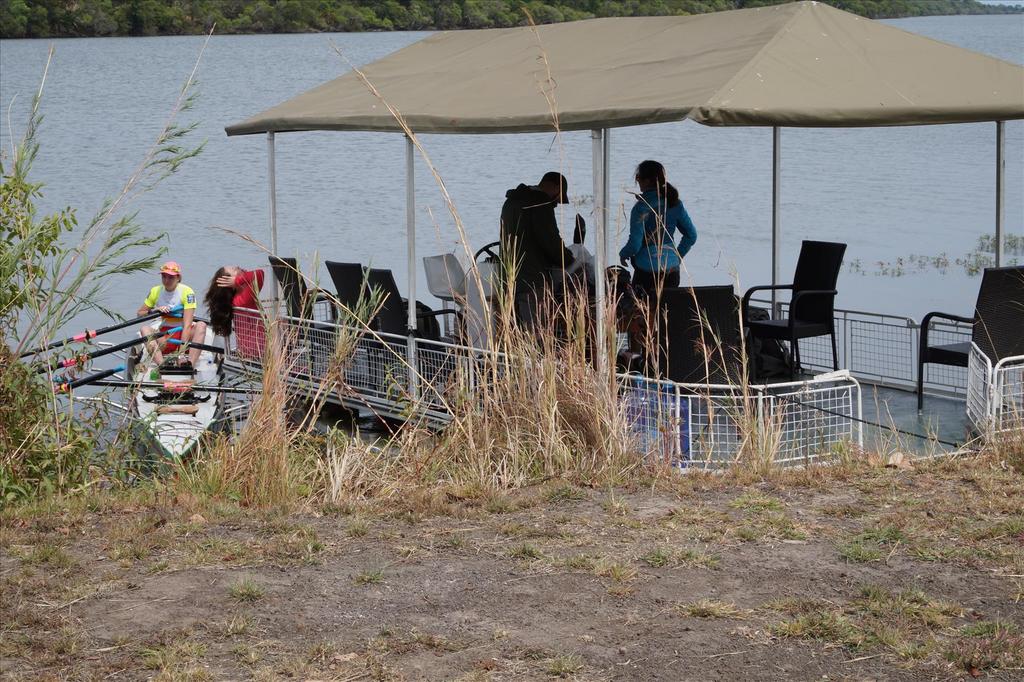 They spent a bit of time, about half an hour or so with one of the women talking to camera from the boat and they sent up a drone to film them rowing up and down -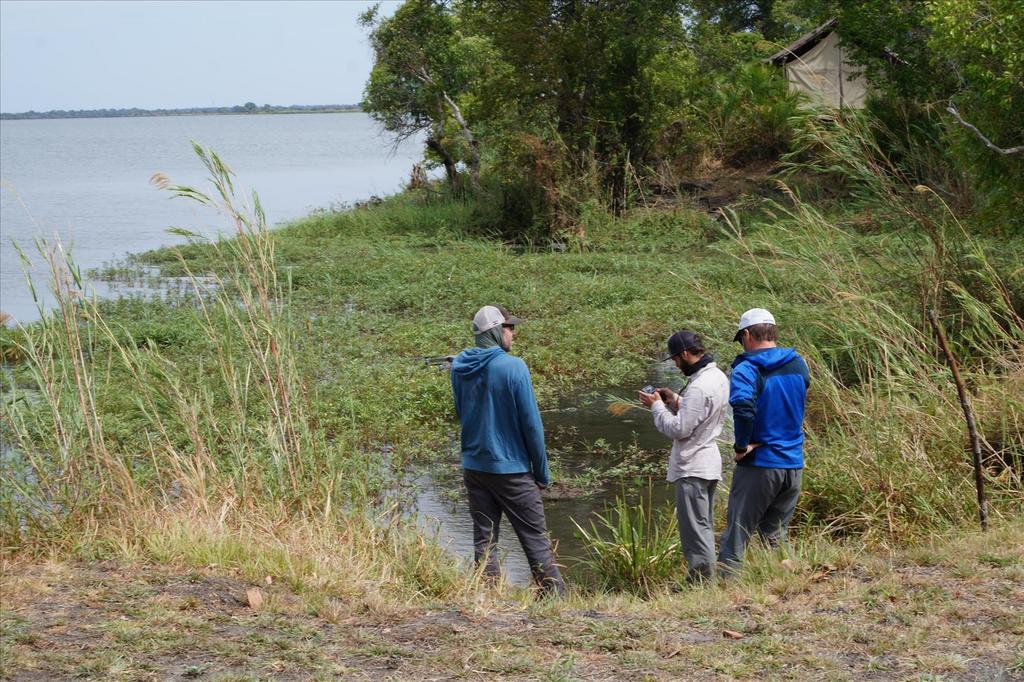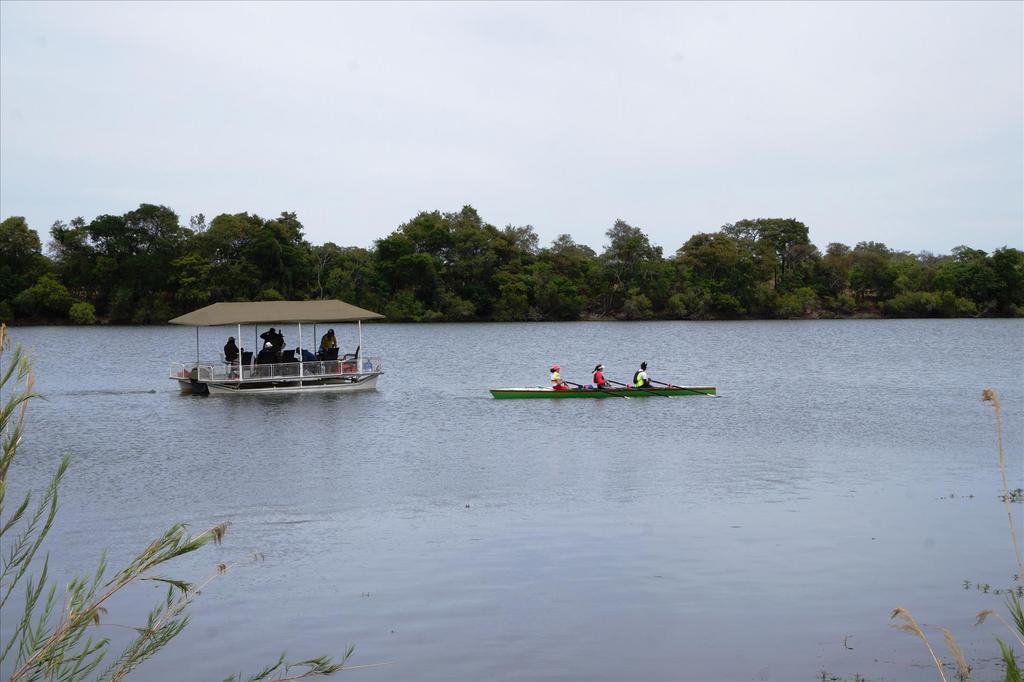 It all went quite again and I sat and watched the river in case anything else exciting happened.
It didn't.
I don't think my heart could have stood it anyway -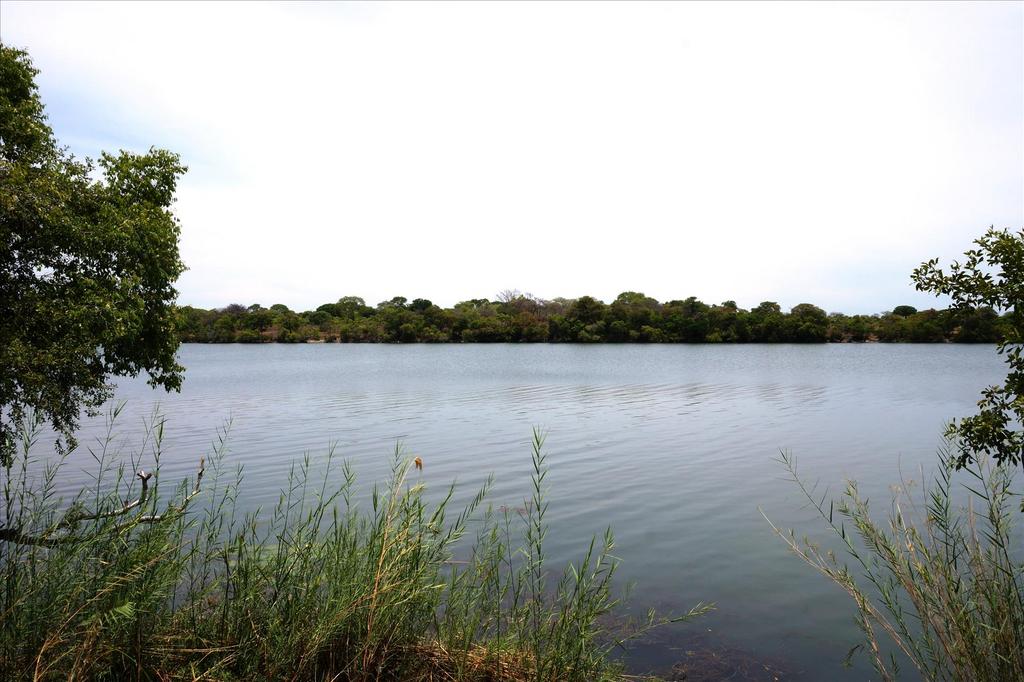 That's it. A short break and a short report.
I wonder what I'll do next time.