Post by kerouac2 on Jul 7, 2020 20:50:04 GMT
My last report about Bordeaux
dates from 2014
, so it was high time to drop in again for a visit. Bordeaux is only 2 hours and 4 minutes from Paris now that the TGV line has been extended, which has created a huge commuter boom for business people who do not need to commute 5 days a week. Since last Sunday, Bordeaux has joined the list of major French cities with Green mayors, so that will be an additional draw, although it will take a bit of time to see what sort of changes takes place.
Leaving the station, I saw that the rather run down hotel where I had stayed last time is now the Ibis (red), right next to the Ibis Budget (blue) that was already there. But I had booked at the Ibis Styles (green) which is a whole extra block away but still fully visible as you leave the station. Anyway, all of that is of no importance since there are at least 20 other hotels right there. I checked in a bit before noon with no problem, since I assume the hotel is far from full. I did not see any other customers at the time, but I have seen a number of them since then, so I guess they're doing all right. Better than being closed. Plexiglas and gel everywhere, but breakfast tomorrow will be the real test. I am under the impression that the breakfast buffet is already back while such things were forbidden in the early days of deconfinement. I'll find out tomorrow morning since breakfast is included in the rate.
I dumped my stuff in the room and started to walk towards the centre, even though the tram runs right in front of the hotel. I
needed
to walk.
Within half a block, I saw that there was a crummy little orthodox church. I wonder if the congregation is 90 years old or if there are young orthodox immigrants in the city.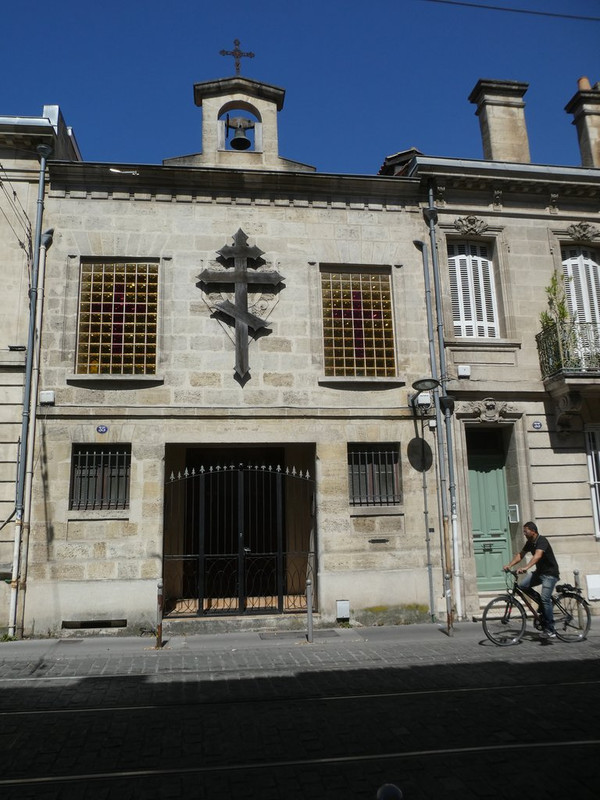 Following the rails along the Garonne, I got a major case of olfactory recall from all of the pink mimosas lining the boulevard.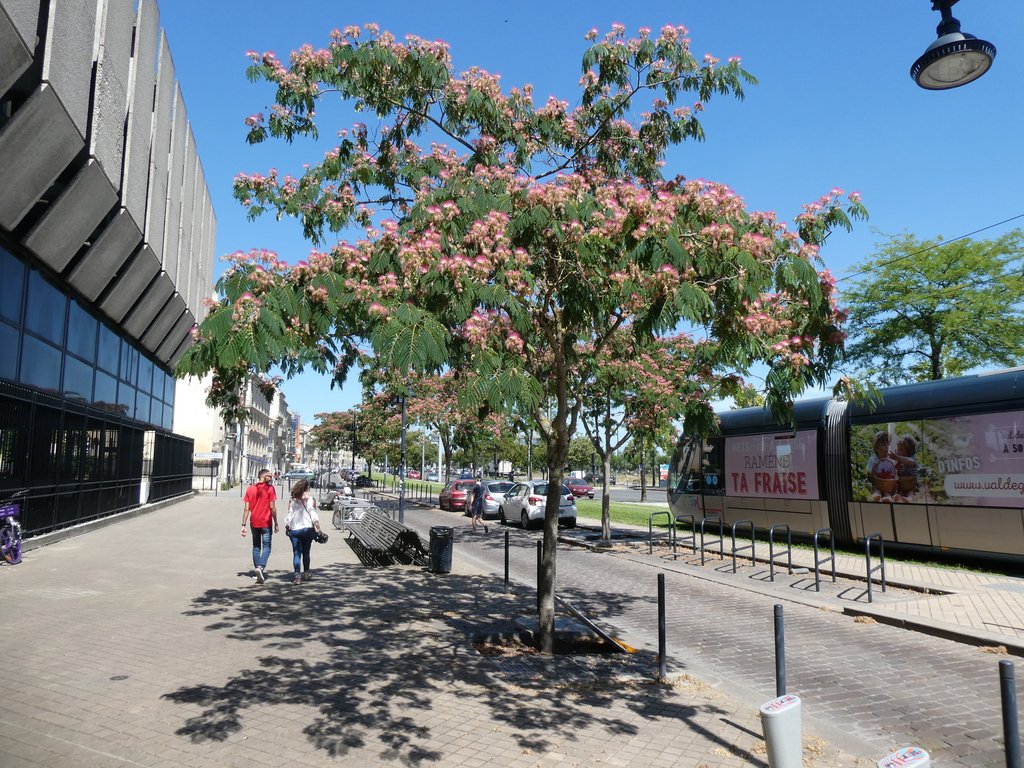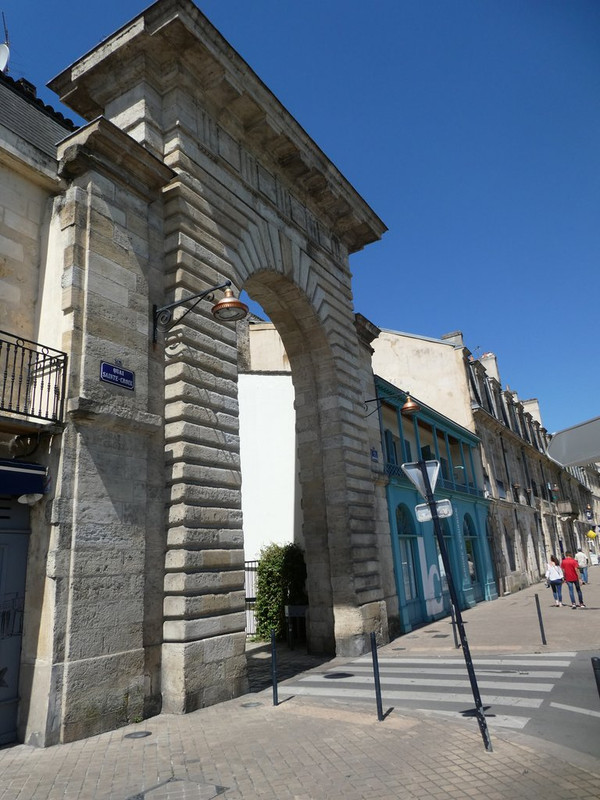 It didn't take me long to make a little side trip "inland" towards this spire.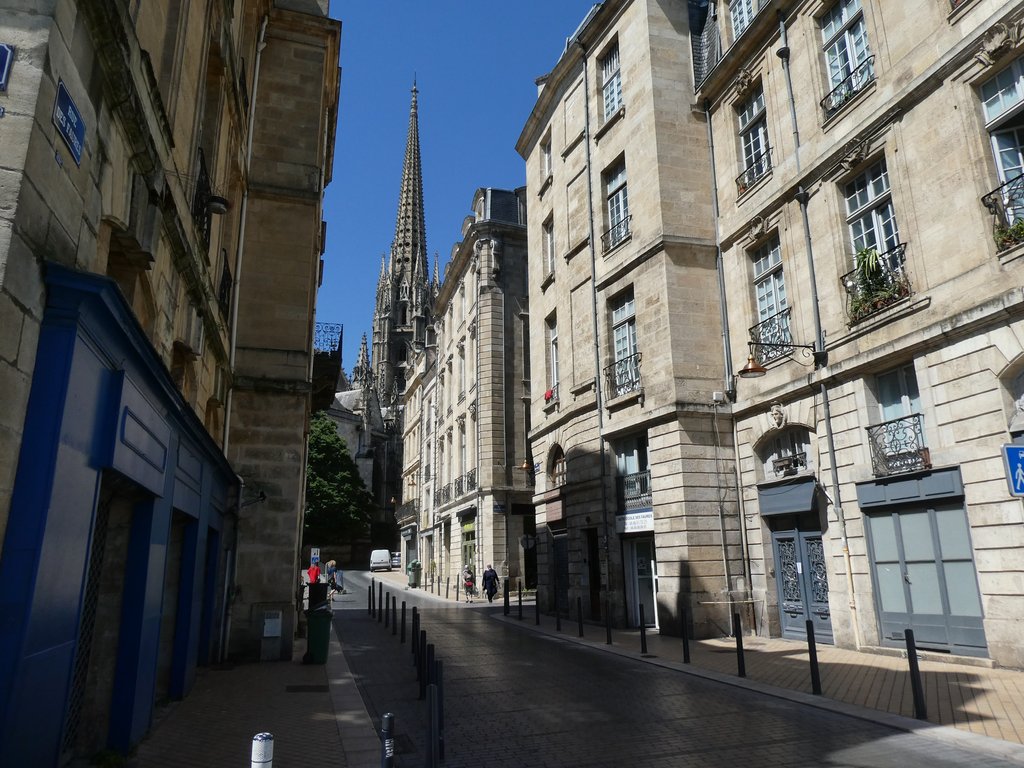 The spire was a vestige that stood alone, but it was in front of some old church. So many old churches in France!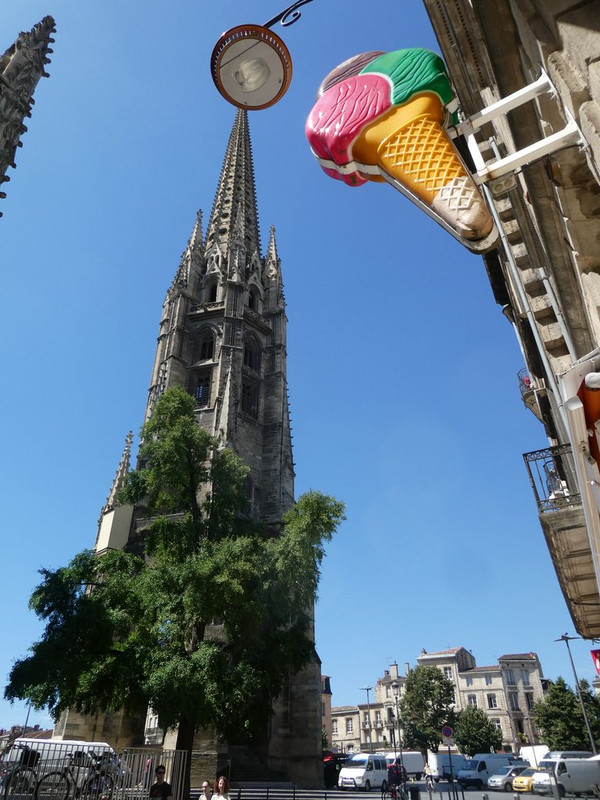 I stepped in the church for just a moment.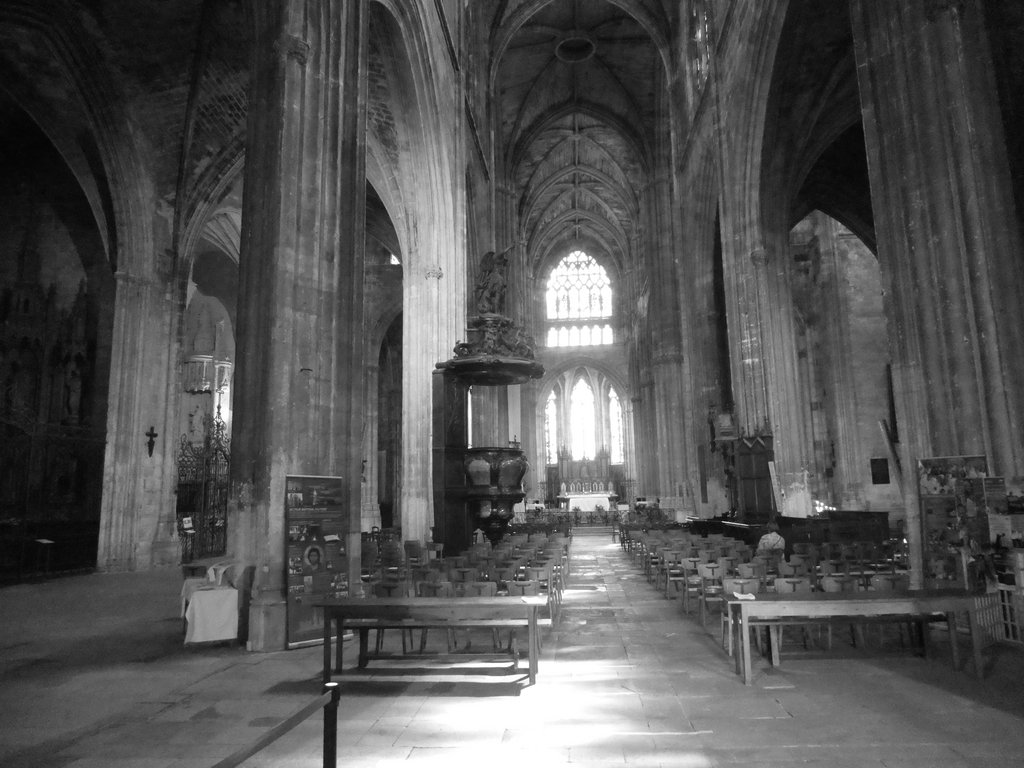 They could have blocked off 95% of the seats and there still would be enough room for the faithful.