Post by onlyMark on Nov 13, 2020 9:19:21 GMT
I'm currently staying on Bonn (Germany) and a little off the Rhine/Rhein river.
Now the leaves from the trees have nearly all fallen, I can see again a couple of things at a distance from my balcony and over the river -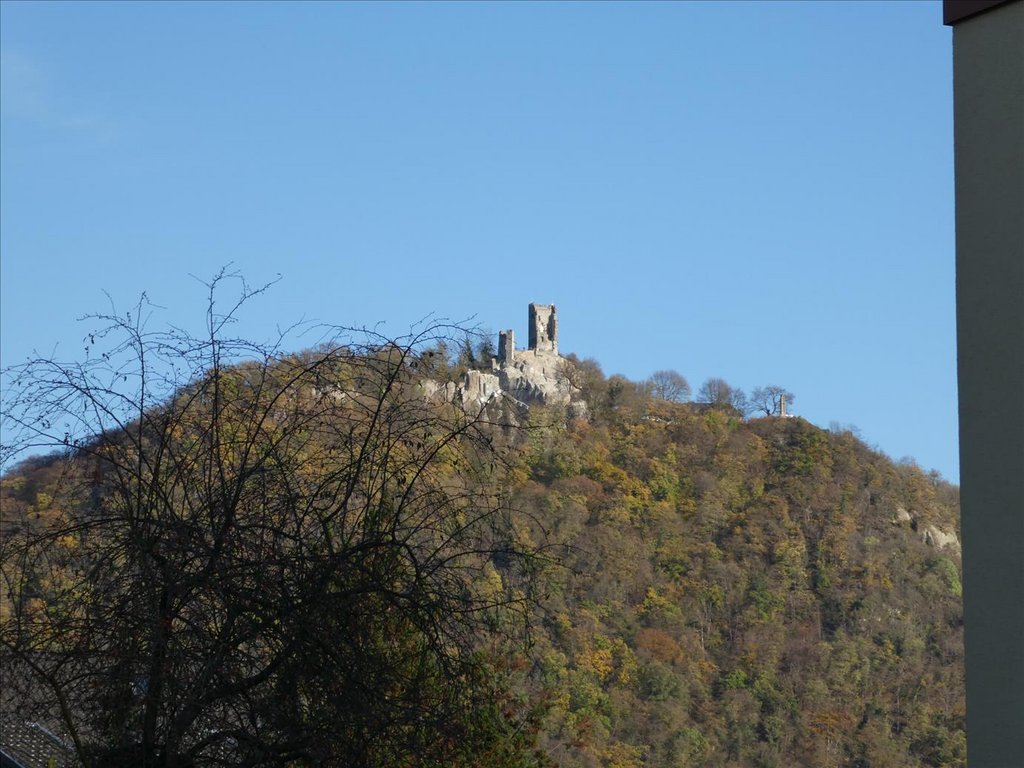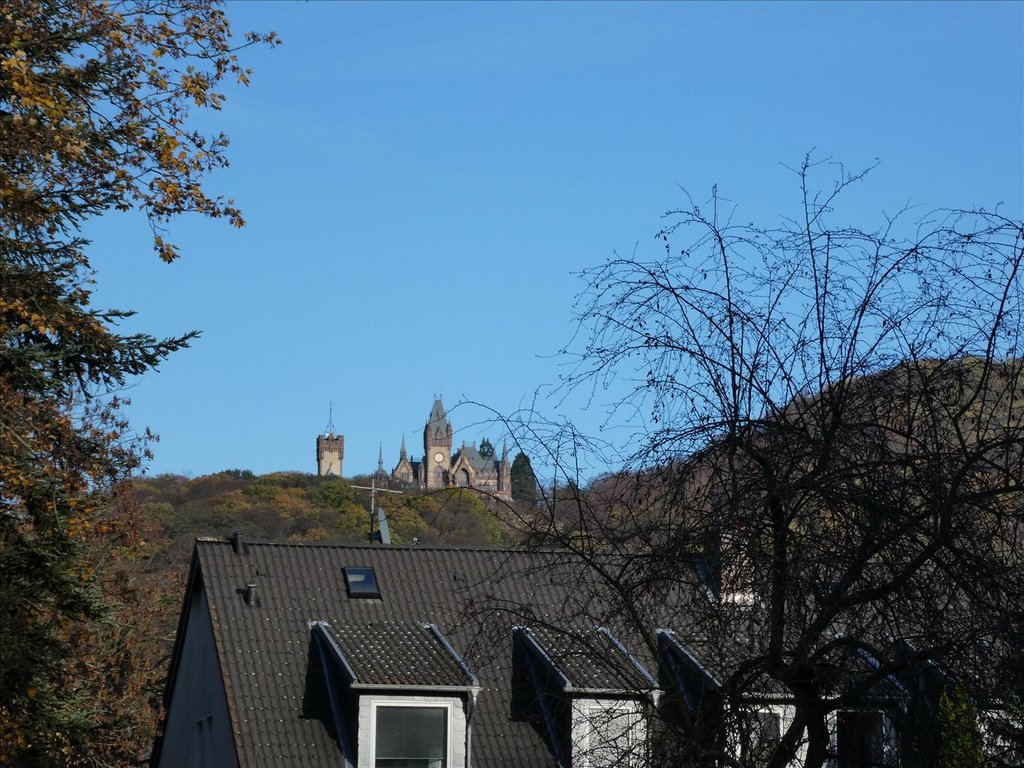 I have a walk down again. I'm about just over halfway there in this photo. It's not far -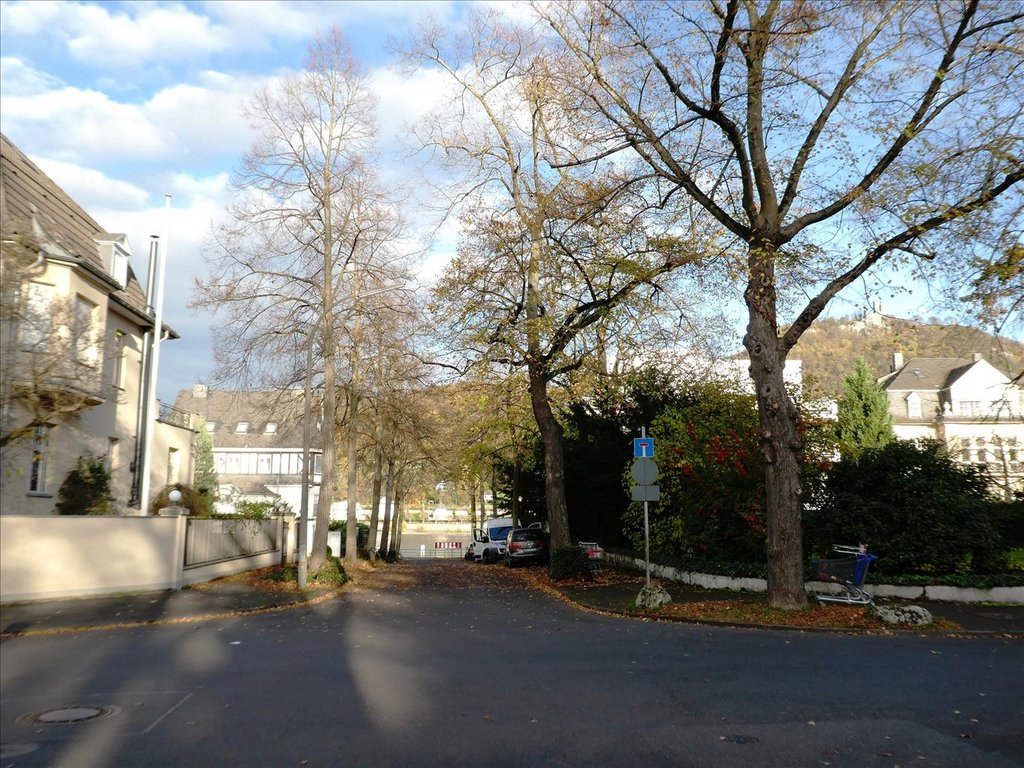 There they are, on the far bank -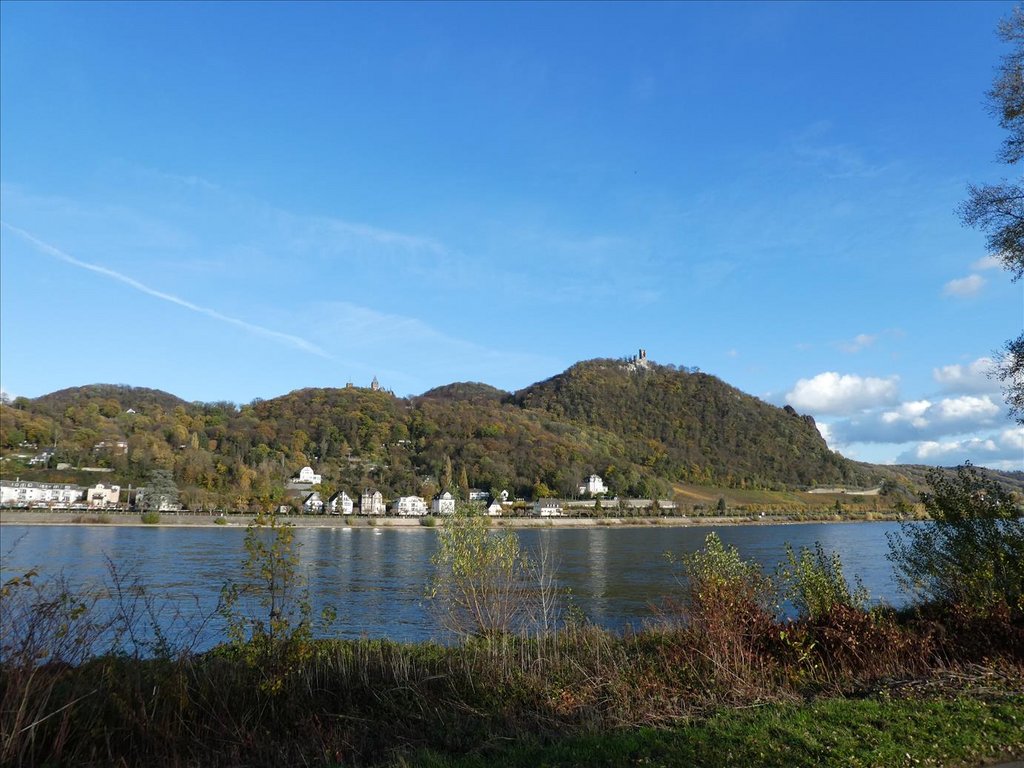 The other direction -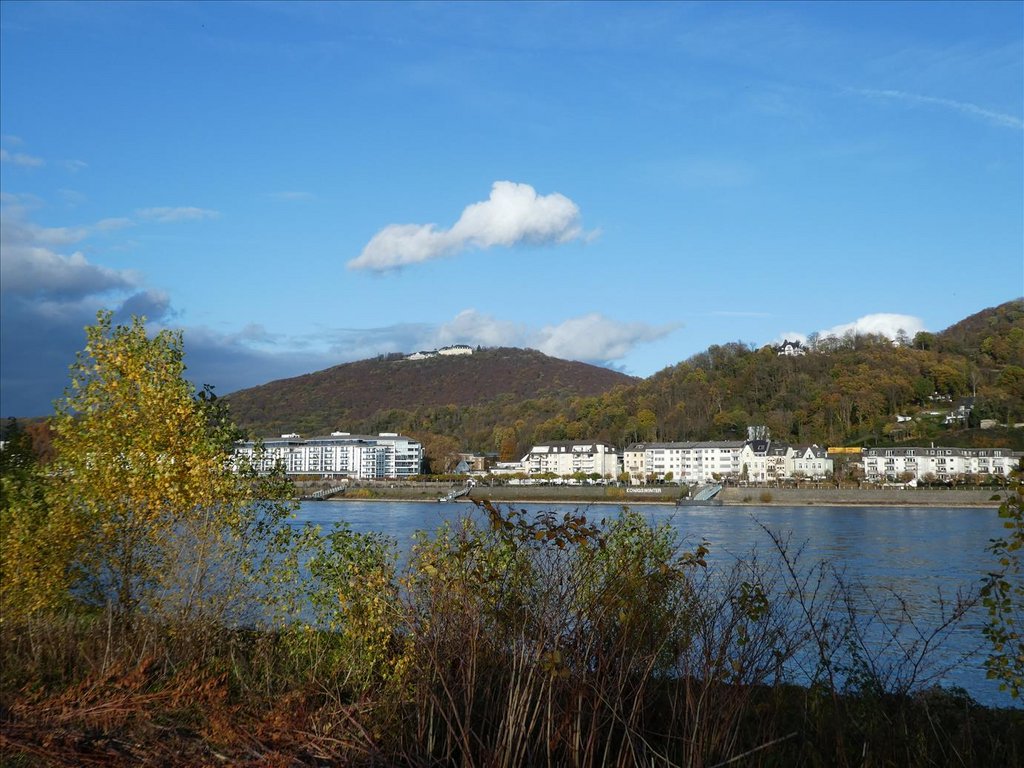 Plenty of boat traffic on here -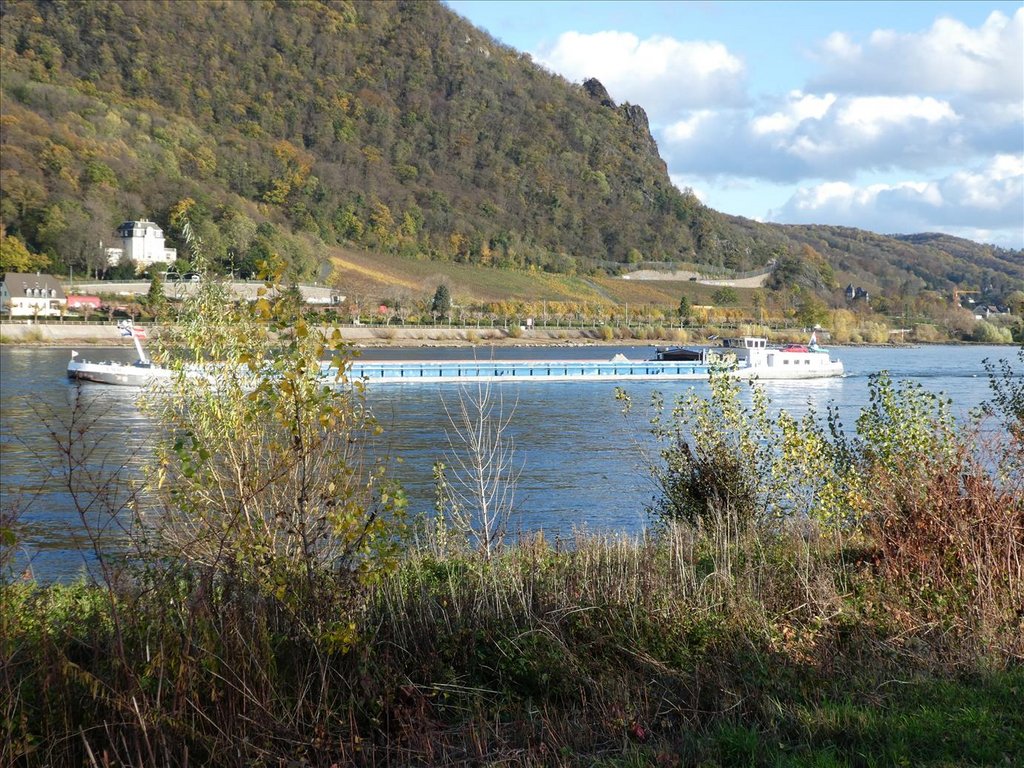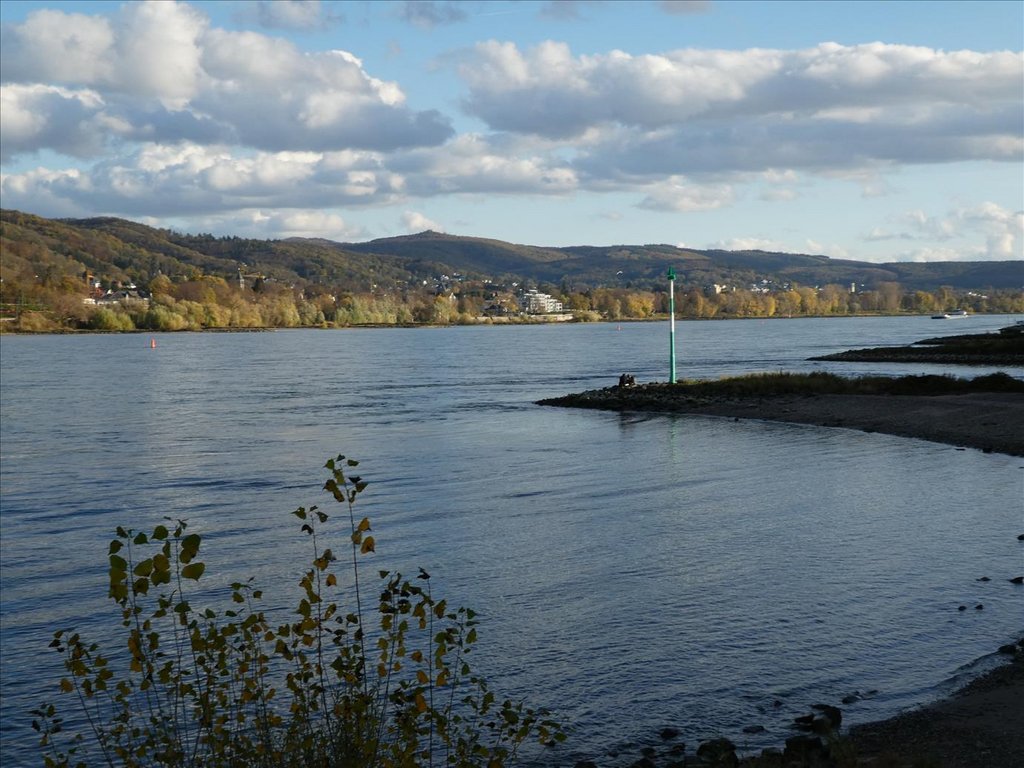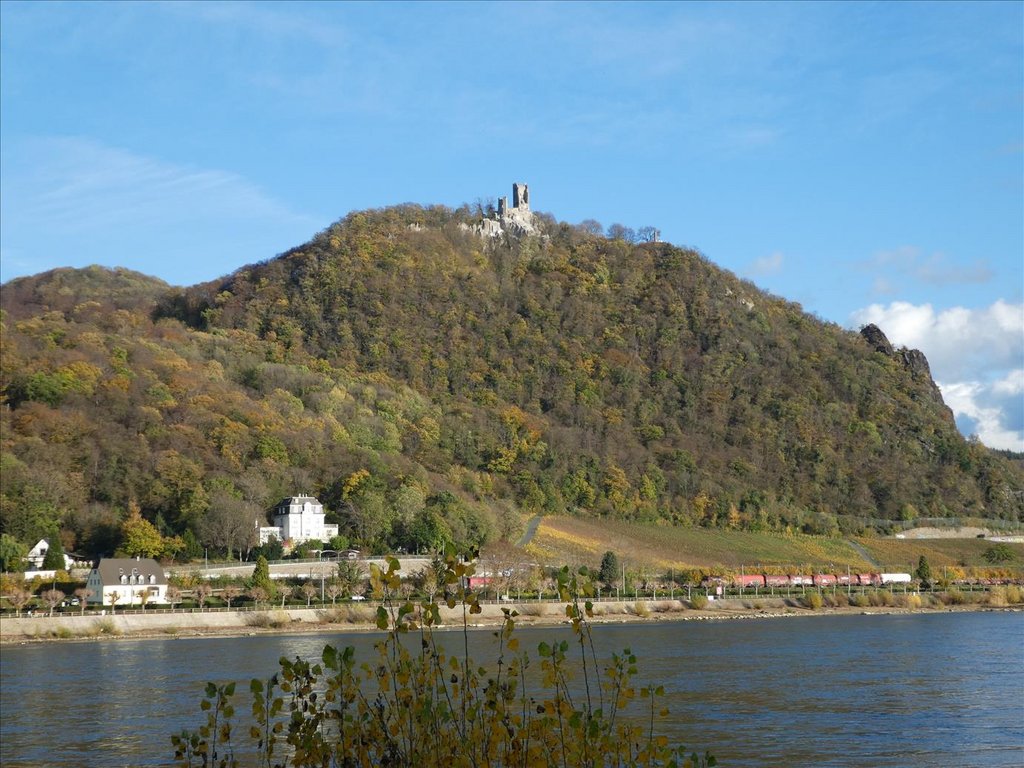 That's the thing. Drachenfels aka Dragon's Rock -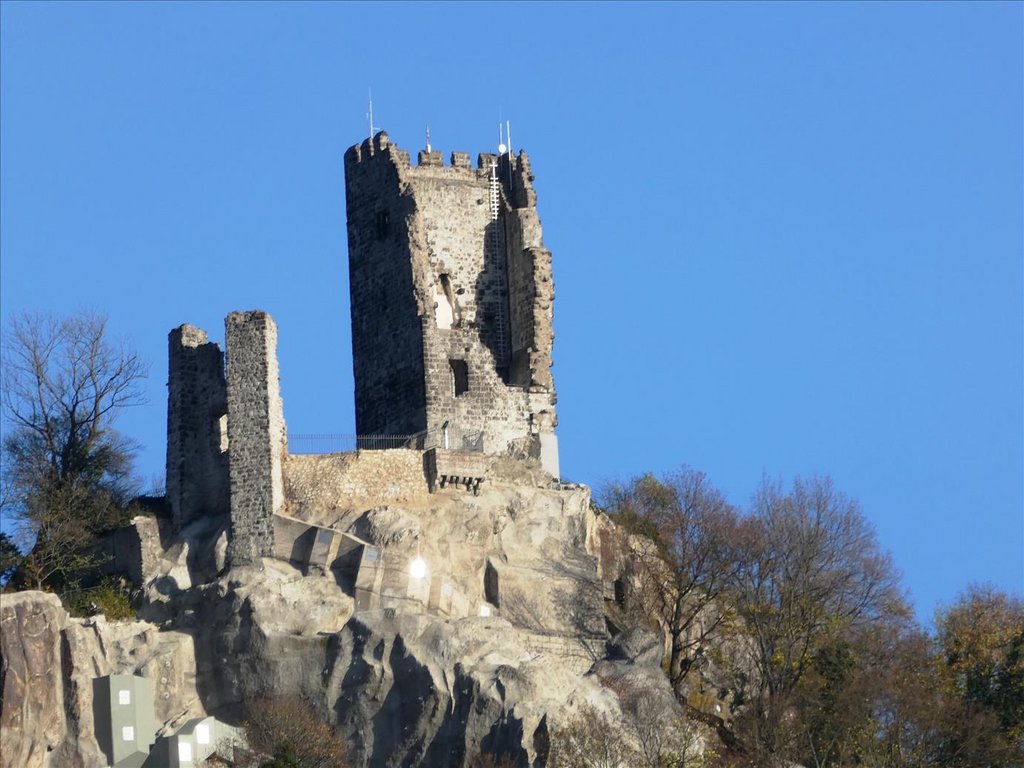 "The hill was formed by rising magma that could not break through to the surface, and then cooled and became solid underneath."
So they built a small castle on it between 1138 and 1167AD and the object was to protect the southern approaches to Cologne. It was destroyed in the Thirty Years War, in 1634, by Protestant Swedes and never rebuilt as it was not needed anymore as warfare had moved on.
en.wikipedia.org/wiki/Drachenfels_(Siebengebirge)
Nearby are several other large buildings up on the hills of varying ages and bear in mind Bonn was the capital of West Germany from 1949 to 1990 when after reunification, the capital of now "Germany" moved to Berlin.
We'll carry on have a walk down the path and a look round -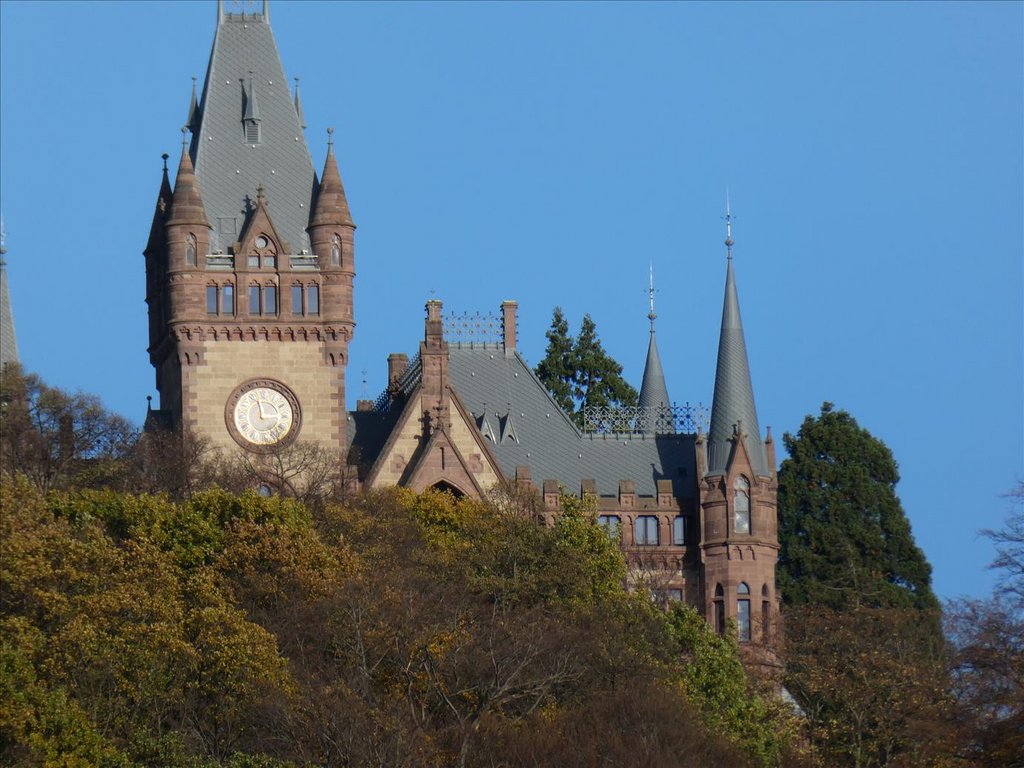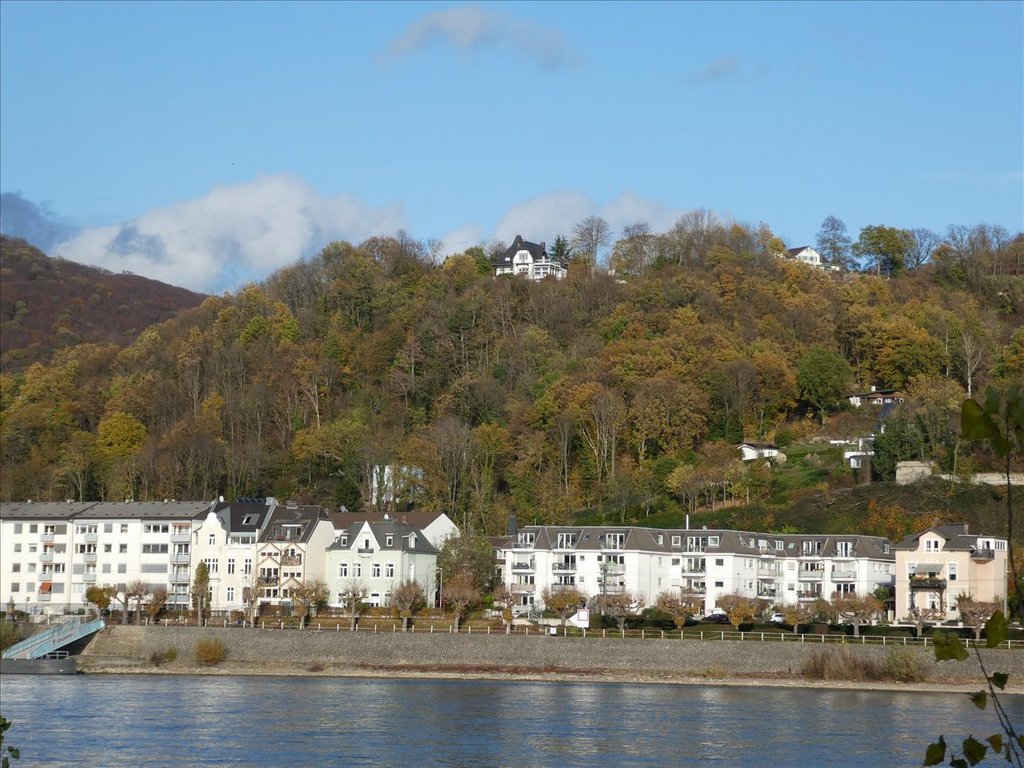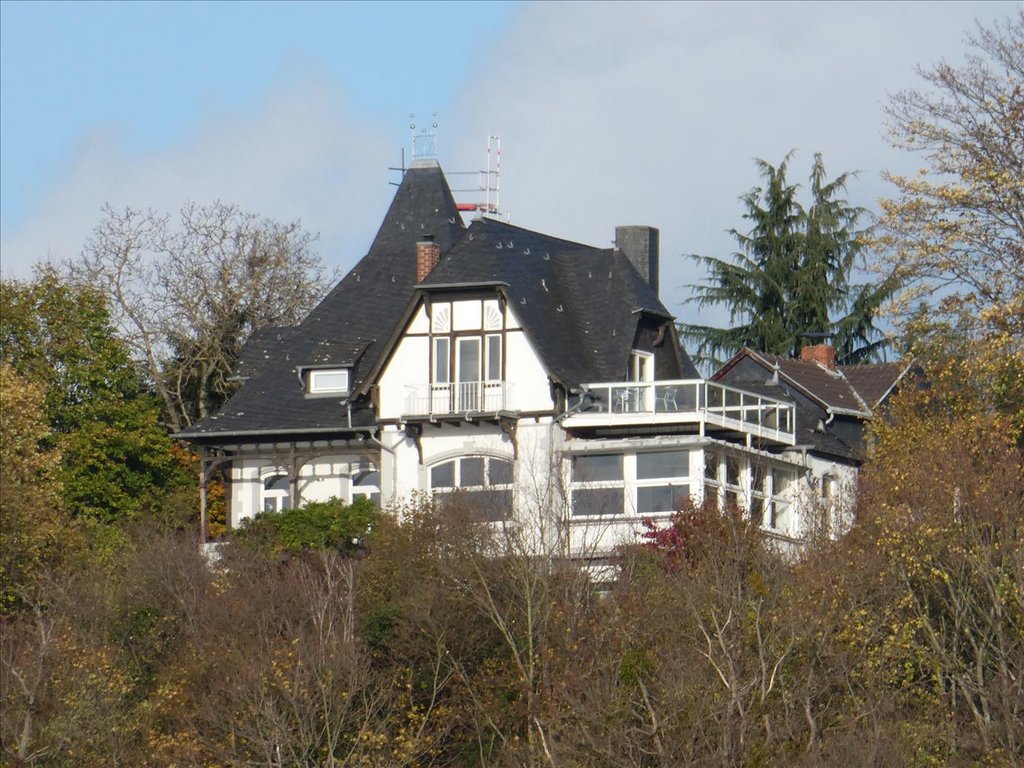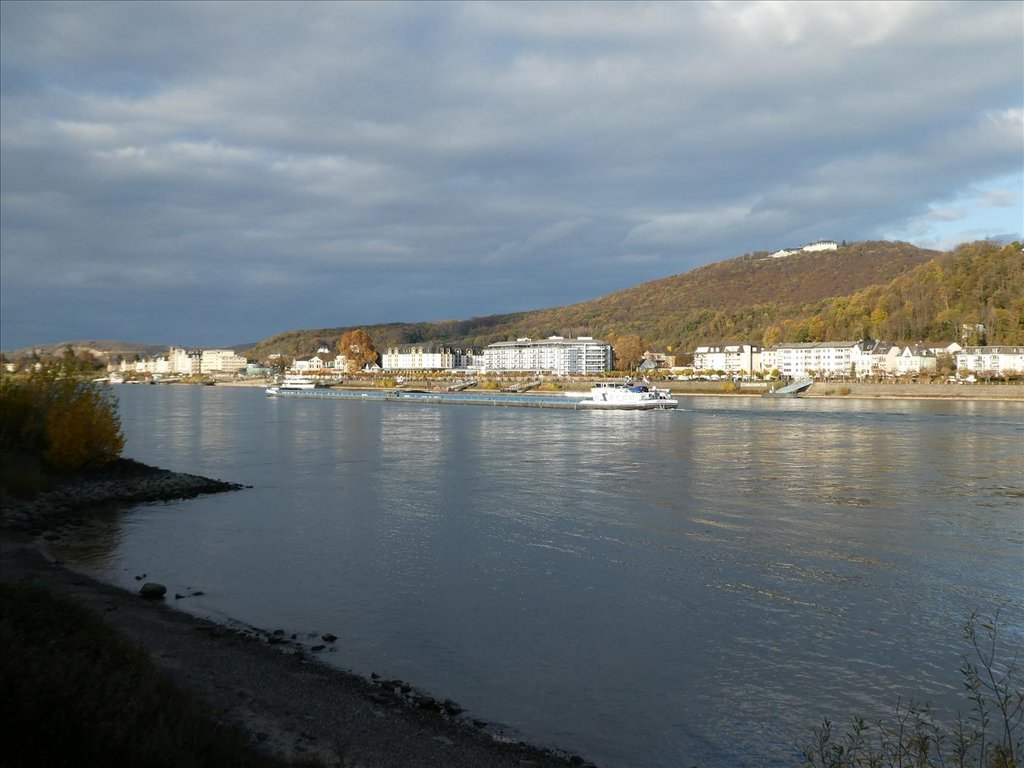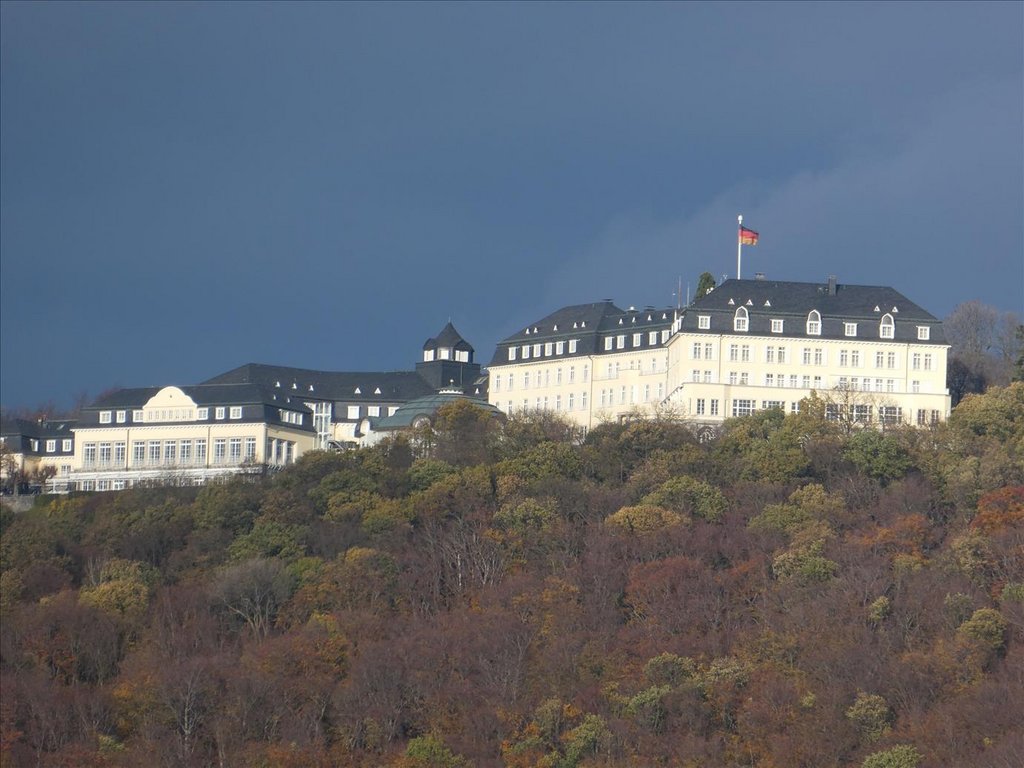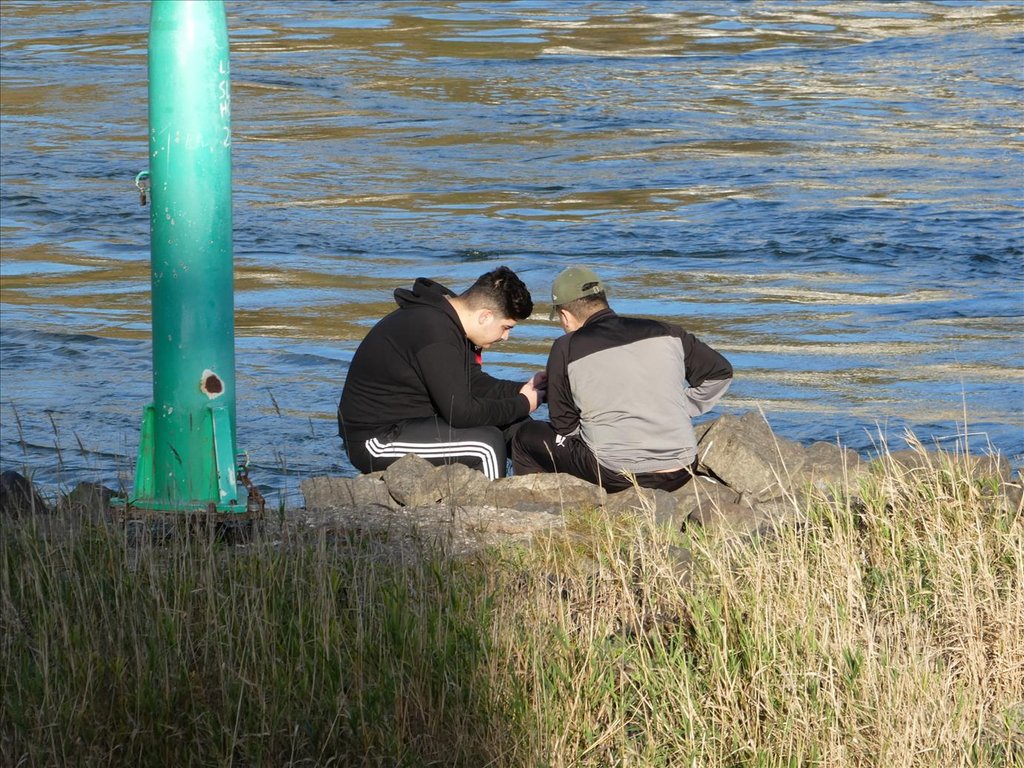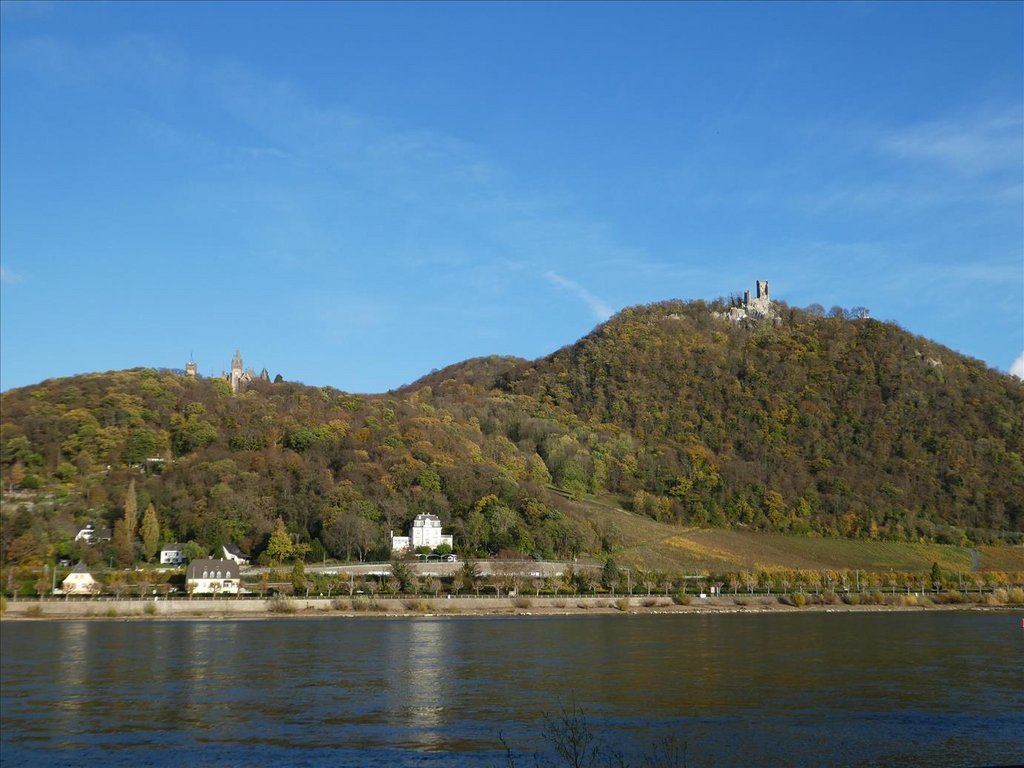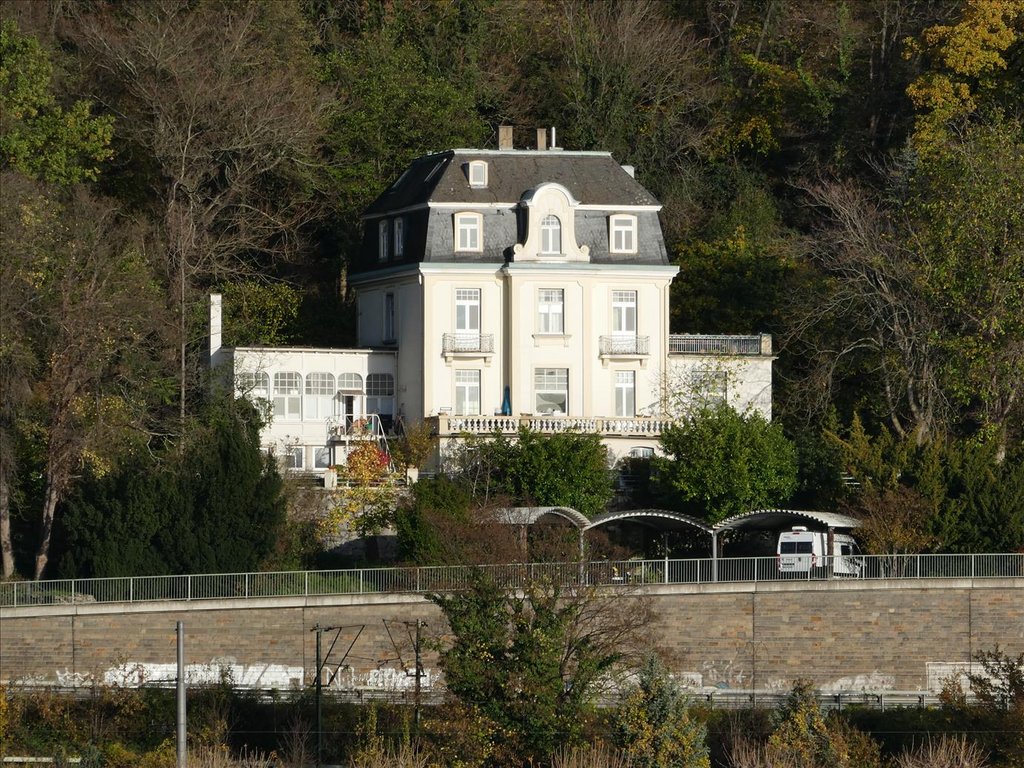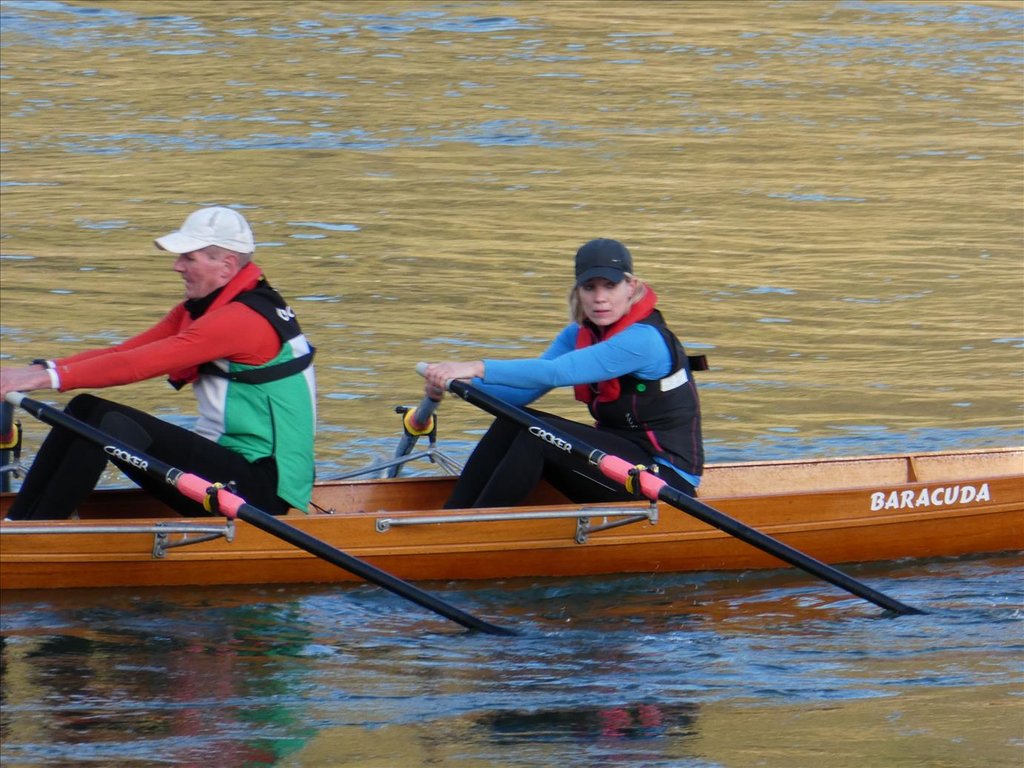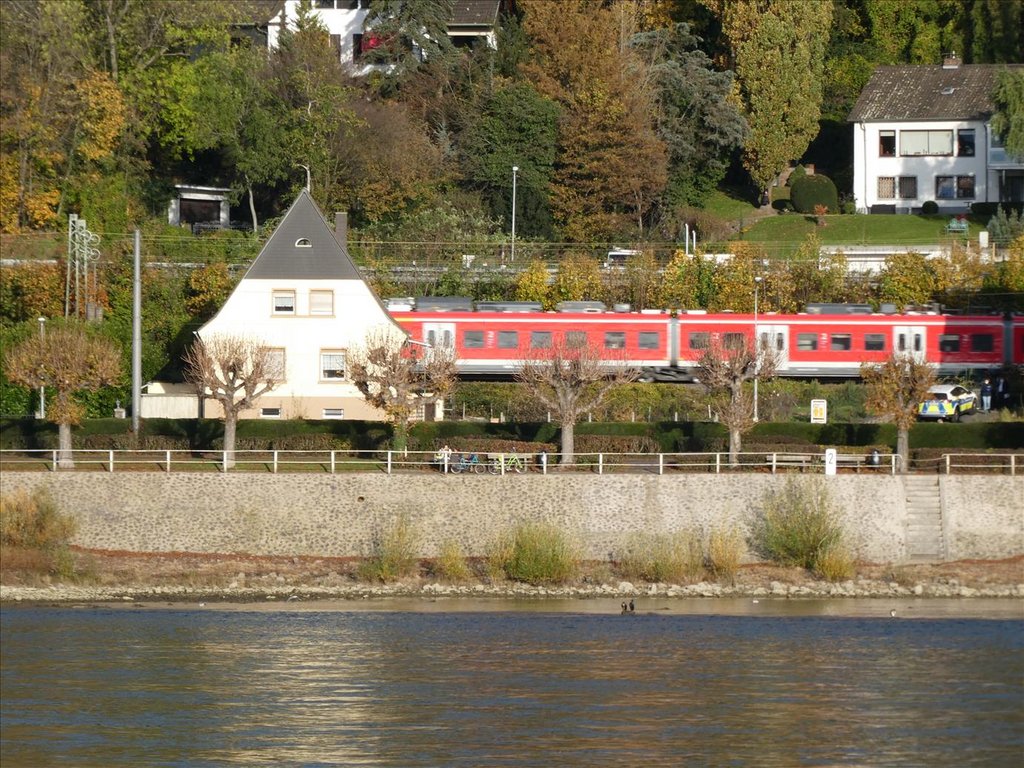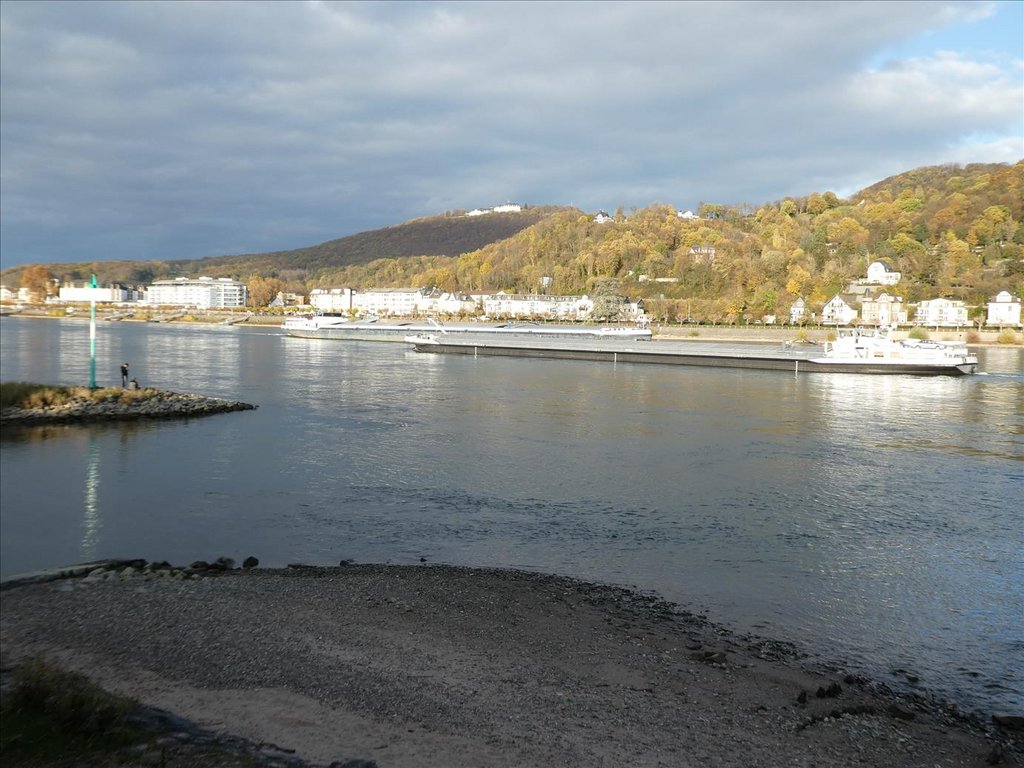 This is a normal river path, unfortunately in the shade at the moment, but had I come here in the morning the interesting other side of the river wouldn't have had the sun on it. Generally around here the paths have a separate cycle lane. Either marked out on the pathway or completely separate. Here it is open to both without restriction, which does mean when it is busy (weekends and commuting times on work days), you need your wits about you when walking. Especially if you are prone to wandering across the path and/or distracted by talking to someone.
I must admit it is on this part of the path my arrogance shows through as commonly cyclists will, usually politely, ring their bell to say they are behind you and want to pass. But there are the rare few who you can tell by the bell ringing - several short sharp rings instead of a polite 'ting' - who seemed to be aggrieved you are in their way.
It doesn't happen often, but it does happen, especially commuters who are trying to get to work. I walk down here often.
I tend to turn around and look at them but don't move. I have an equal right of way -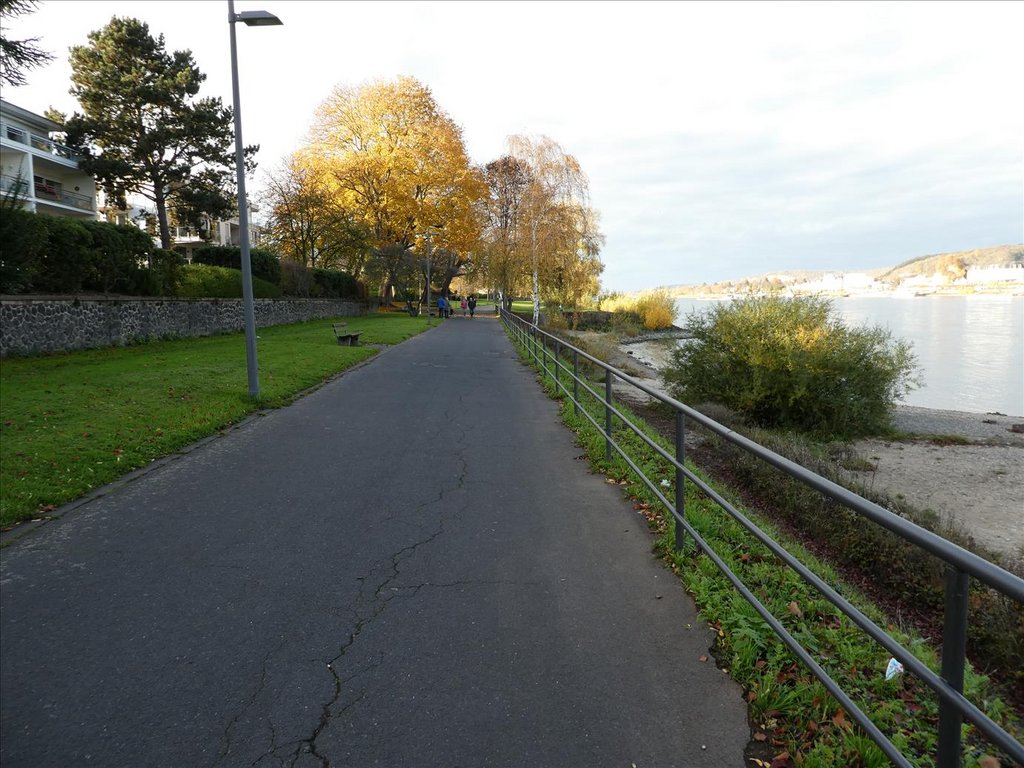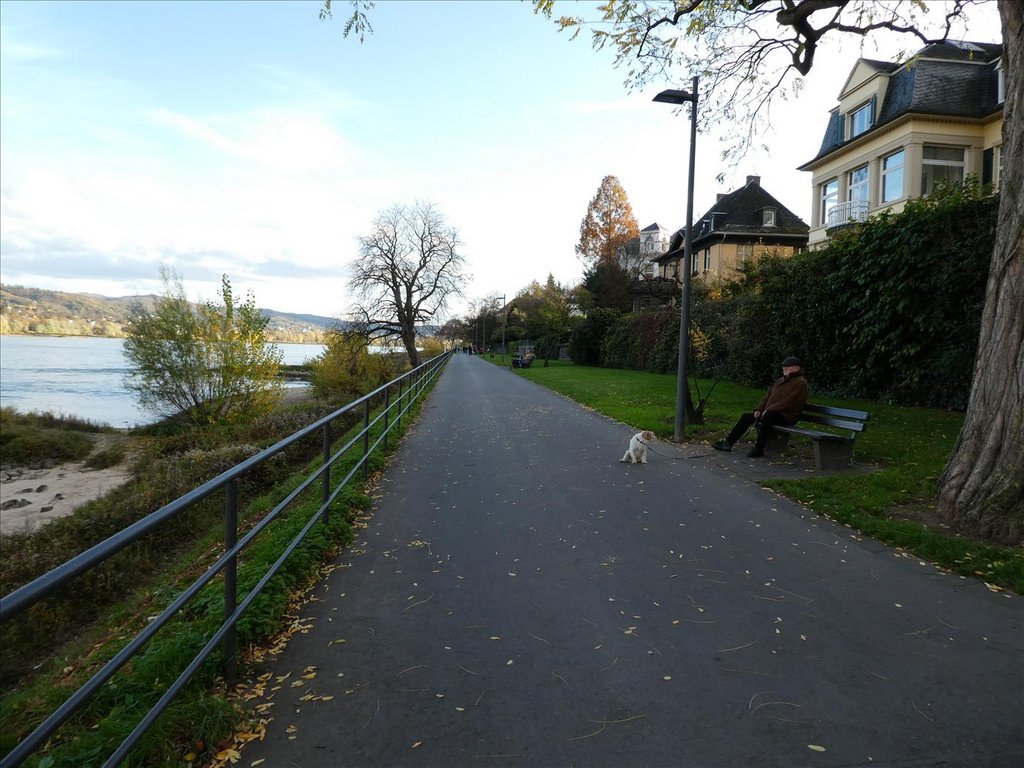 Must get back, it's getting late -