Post by onlyMark on Nov 22, 2020 20:38:40 GMT
I had been waiting for a sunny day but they are as rare at the moment as rocking horse crap.
I may be able to have some influence over bureaucracy but trying with the weather is as futile as trying to influence my kids.
Or cats.
So I decided that as you were stuck at home with nothing more exciting to do than watch a dancing or baking programme, we'd go out for a little drive and then a walk.
For those of you who didn't come (all of you actually because I went by myself, but you were with me in spirit), we drove about half an hour south along the Rhine, in effect upstream, and that always gets me because I didn't drive down the river, I drove up it, though going south which to me is down.
(The Rhine is the second longest river in Europe, about 1,230 km long, starts in Switzerland and ends in the North Sea near Rotterdam)
I'd had a substantial breakfast of eggs on toast so I felt, as it is a Sunday and nothing is open, I'd be good for a few hours. Which I was, but the smell creeping out from one or two kebab and pizza shops in the town was quite tempting. Had it been a normal Sunday in the UK I'd have timed it so I could have a pub meal, or a carvery, or a battered savaloy and chips from a chip shop, but I have to grin and bear it knowing I have the compensation of being able to travel around at will.
I went here - Andernach -
en.wikipedia.org/wiki/Andernach
Like many areas the town has its own accent, but for some reason it is particularly strong here, founded by the Romans in 12BC so one of the oldest towns in the country and one of the few that can boast (in 1988) it held its Bimillenary celebration.
Previous to the Roman occupation it was believed to be a Celtic settlement and in the 19th century the town was noted for the production of millstones, bricks and clay for making tobacco pipes.
During World War II, a transit camp for the Nazi Euthanasia Action T4 victims was active in town ("T4 is an abbreviation of Tiergartenstraße 4, a street address of the Chancellery department set up in early 1940, in the Berlin borough of Tiergarten"). The institute in Andernach sent mentally ill patients and disabled people to the Hadamar Euthanasia Centre, where victims were killed. Between 1941 and 1944, about 1,560 people were sent to die.
Just to mention there is a massive cold water geyser here, up to 64m high, the world's highest and driven by carbon dioxide -
en.wikipedia.org/wiki/Cold-water_geyser
But I didn't go and see it. I have plans to go another time.
First I parked up and went down to the river -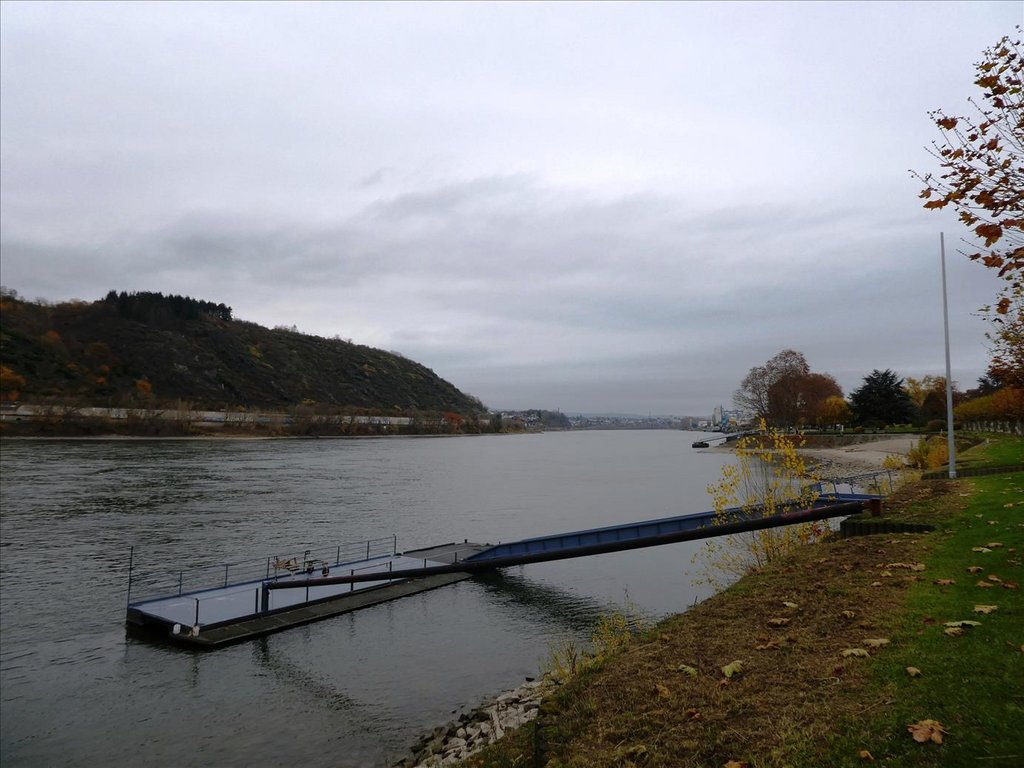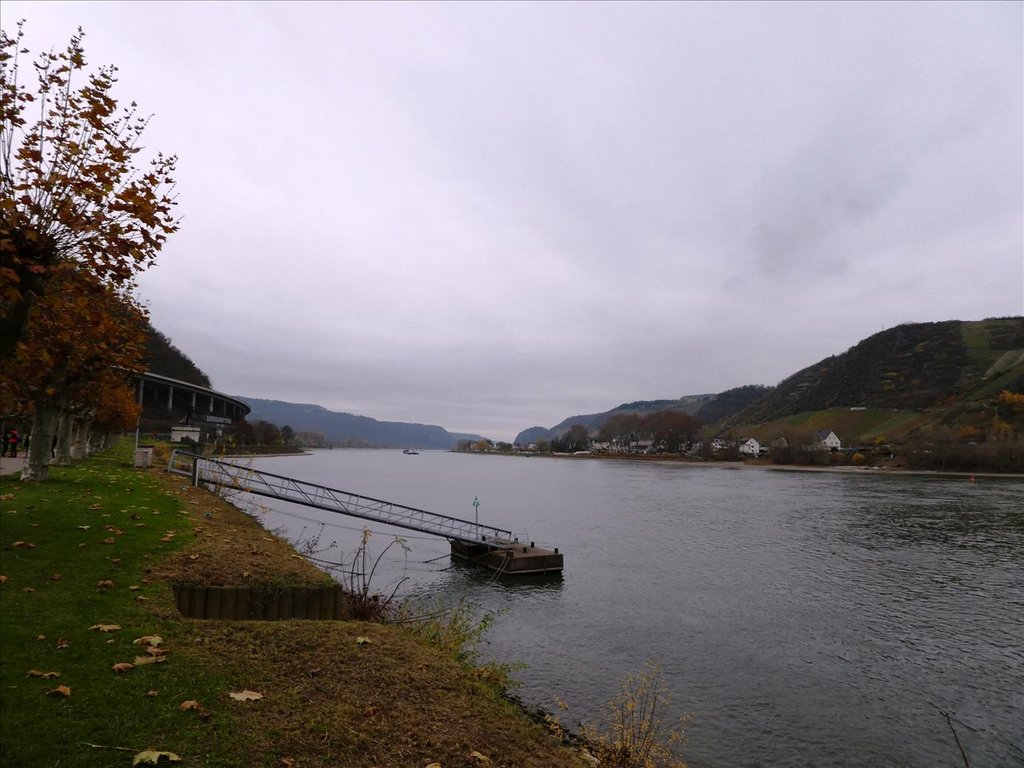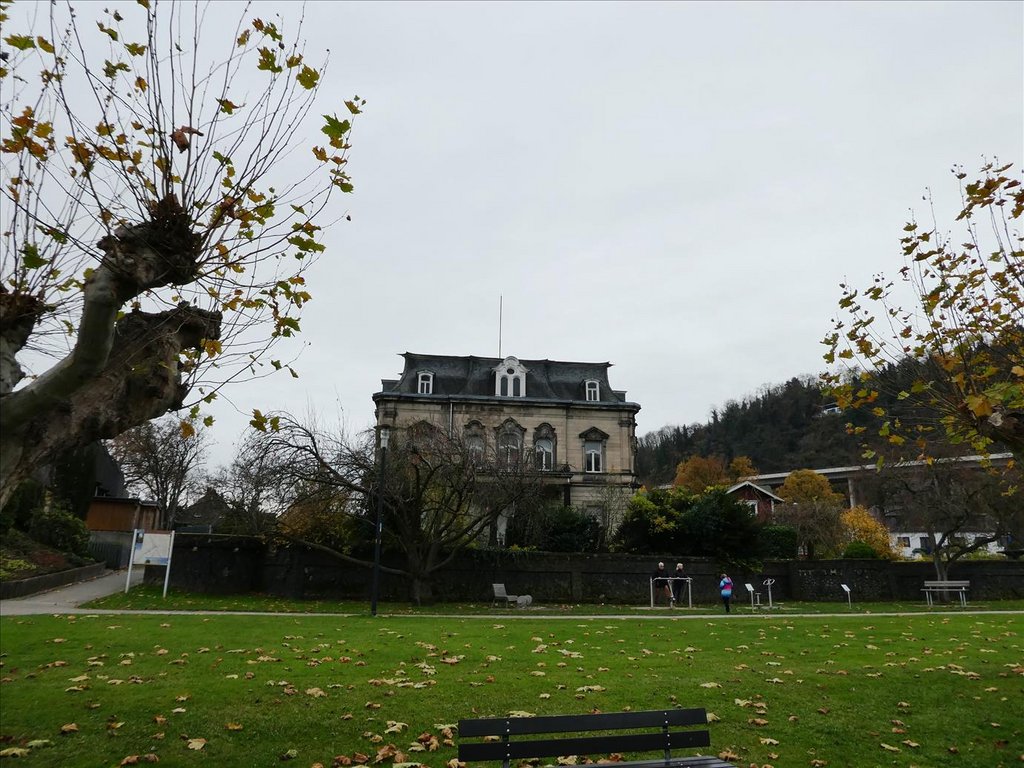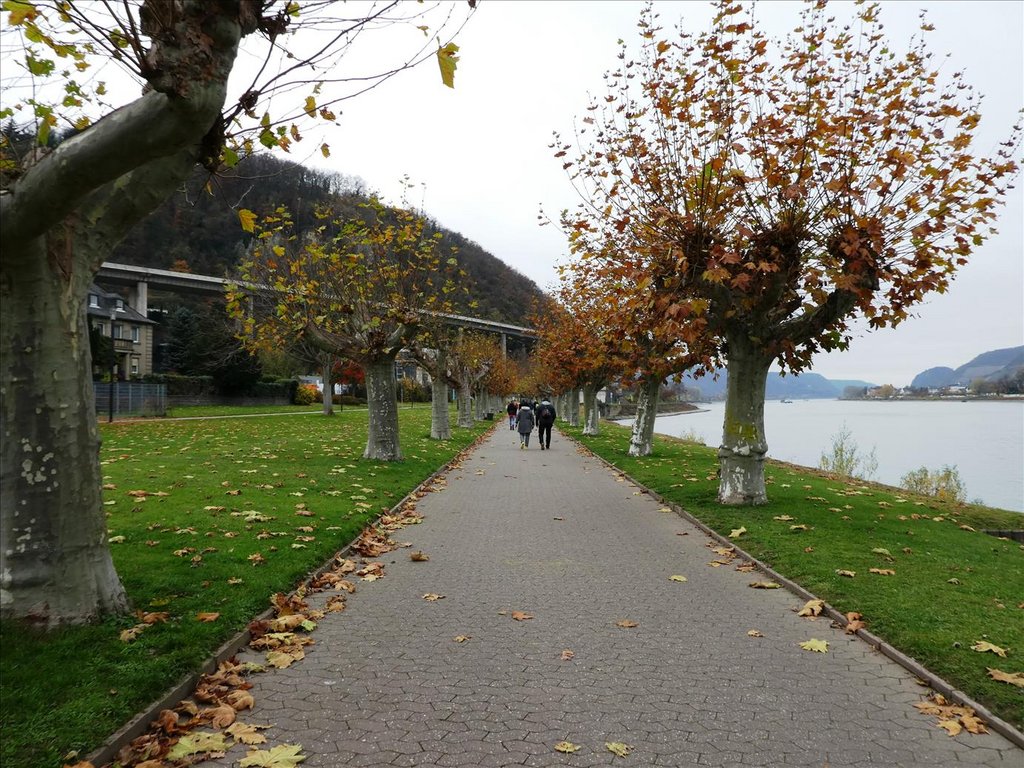 I'm heading first for this place. Looks like a crane -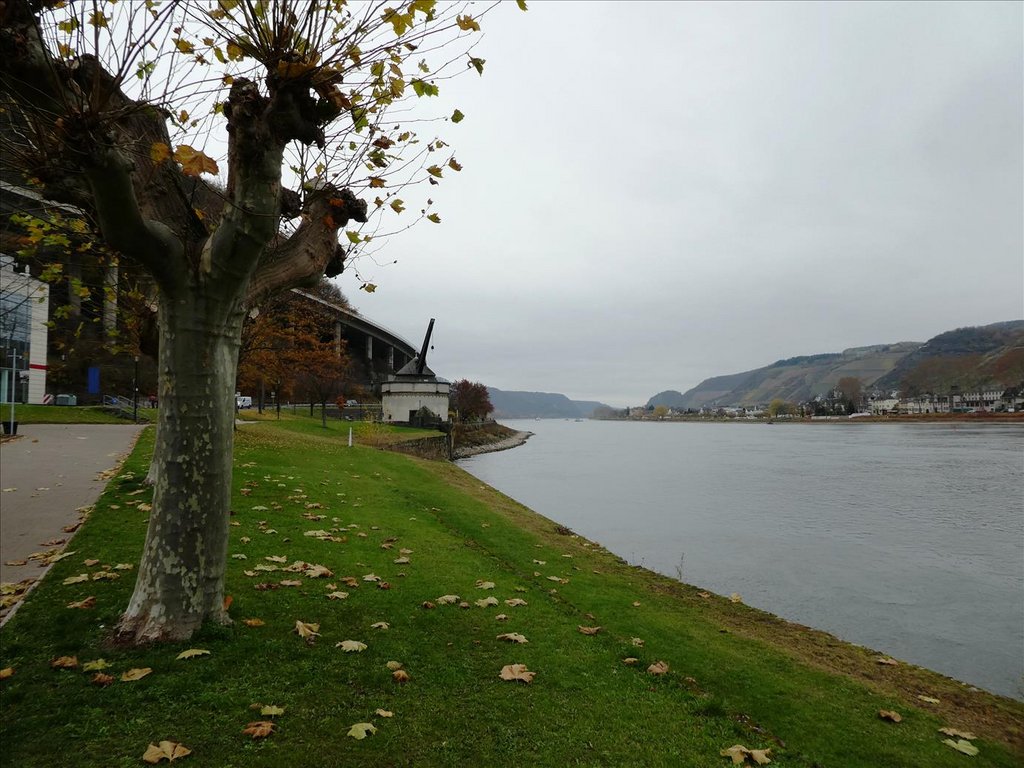 You can see the other side of the river and the vineyards -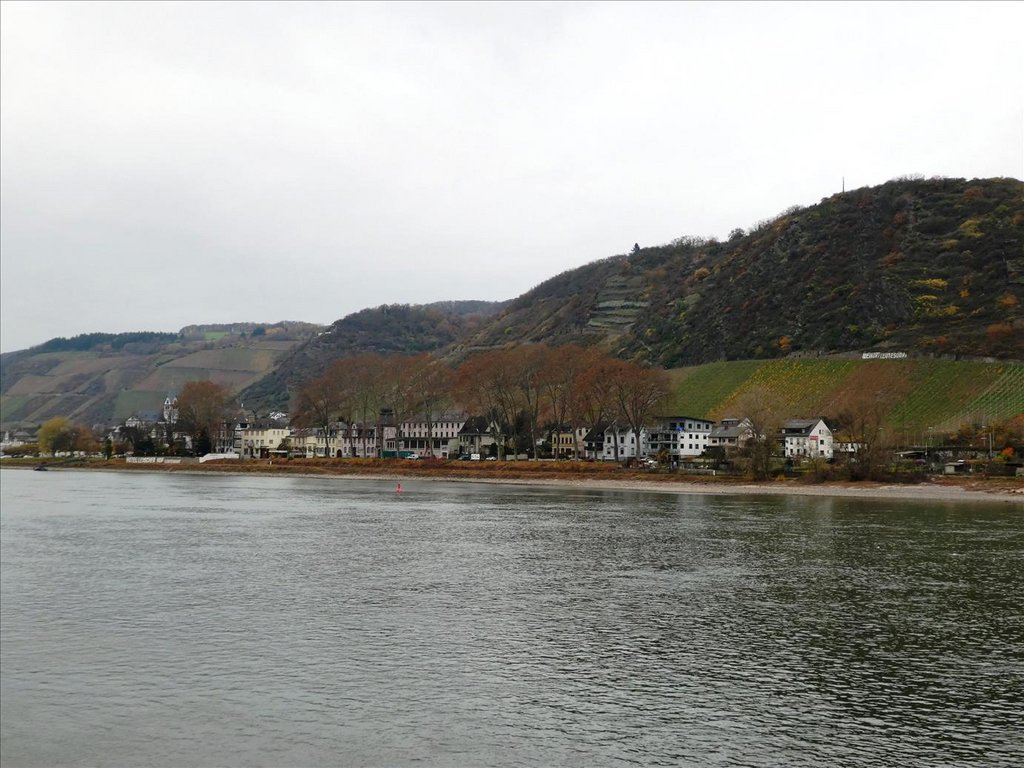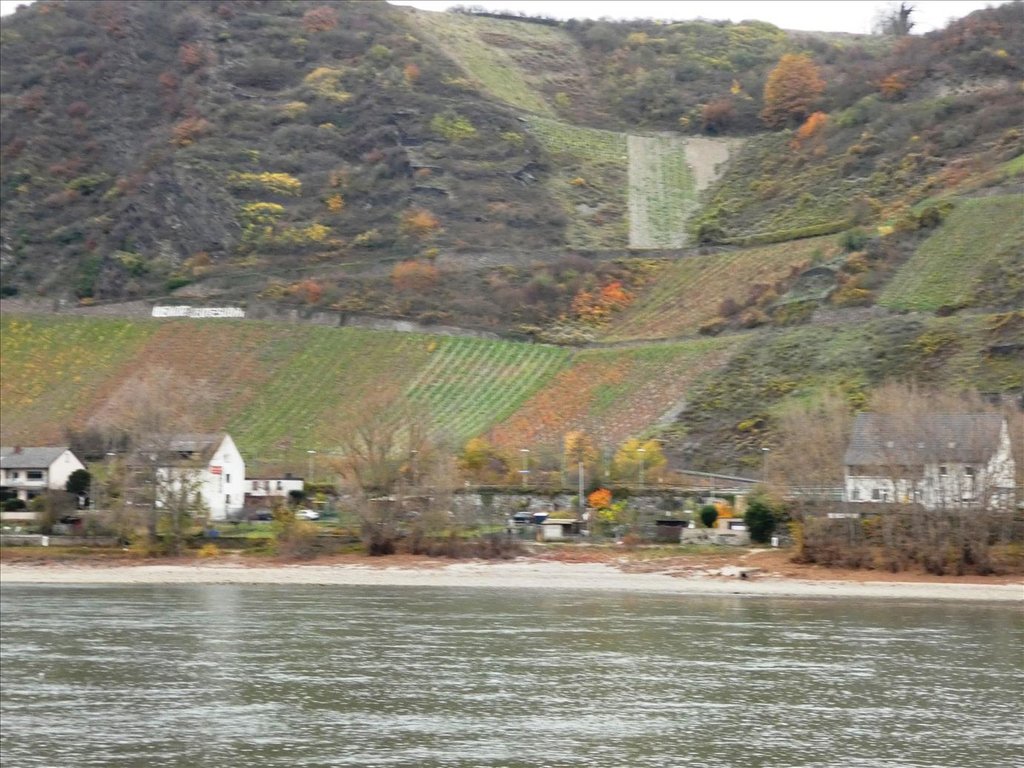 Well yes, it is a crane, but a special one -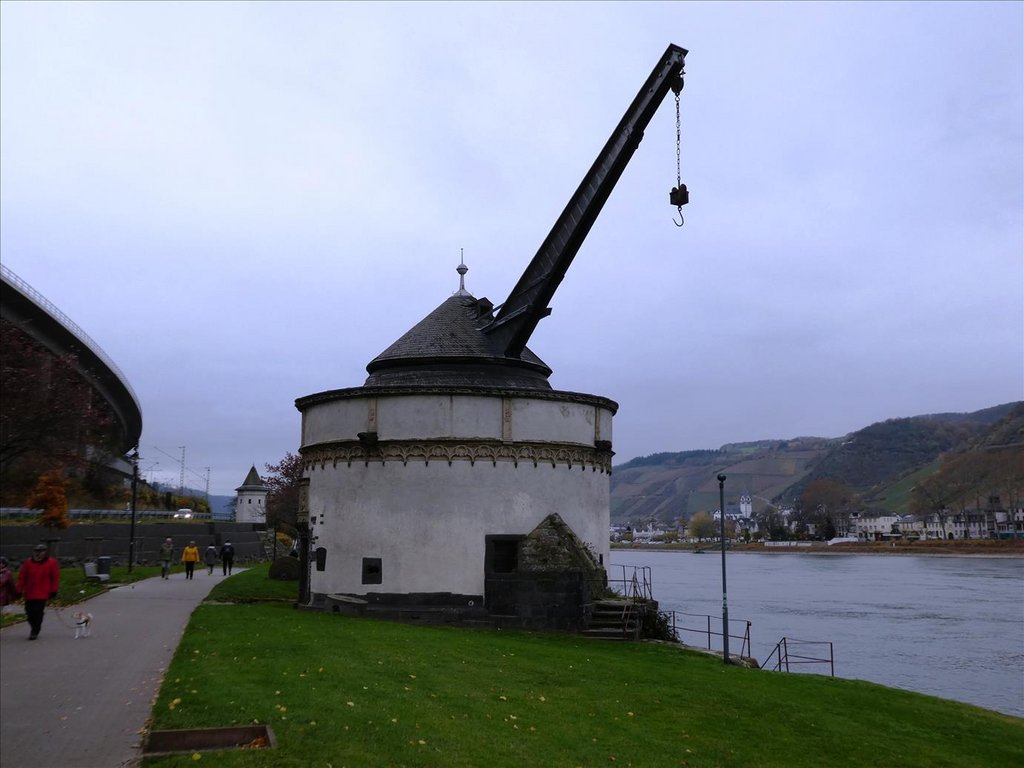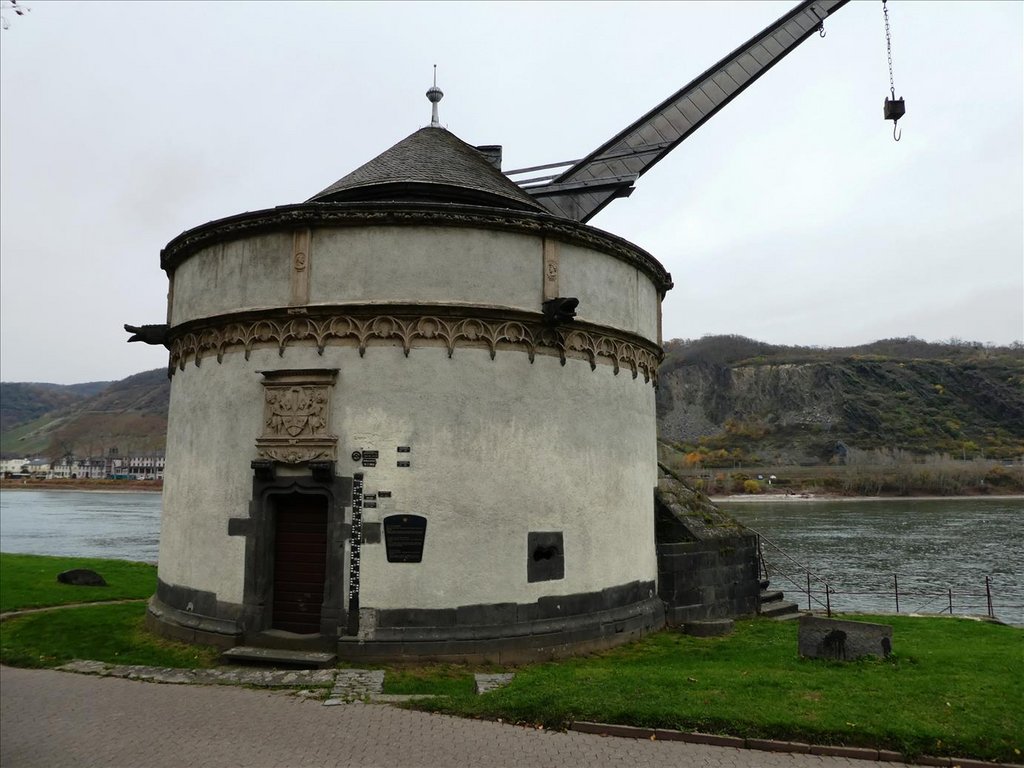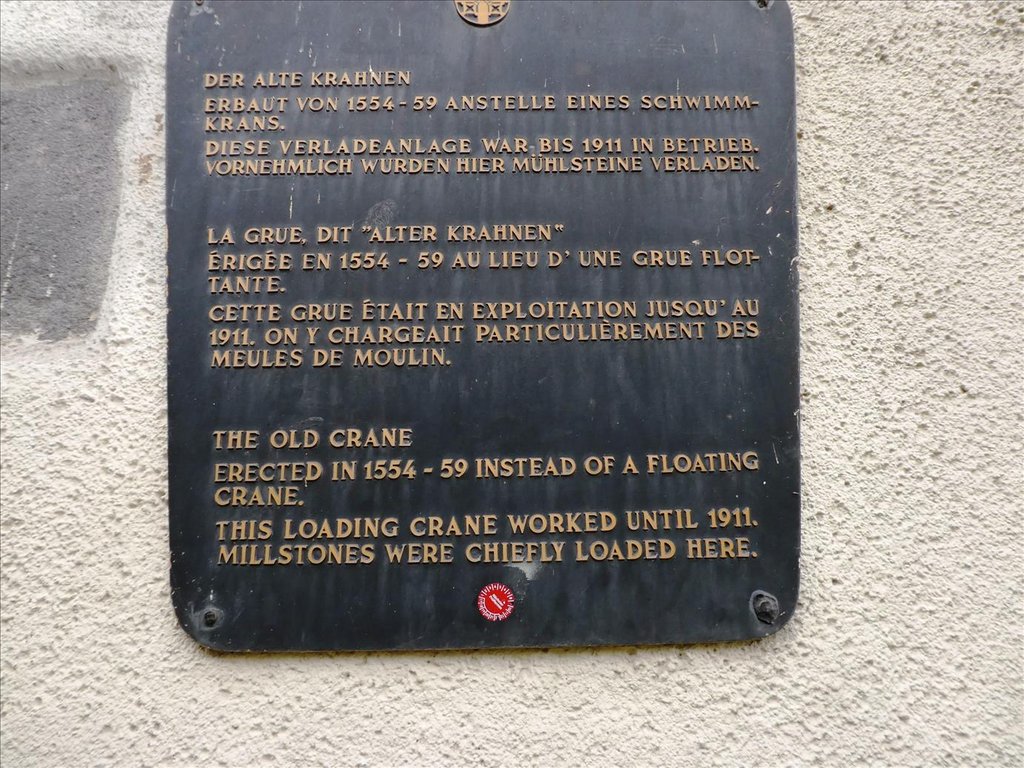 The town had a floating crane, built around 1400 and made of wood, but was inclined to be unstable under heavy loads. As you would expect when it was mainly used for lifting millstones.
In 1545 a new one was built but needed repairs a few years later to the boom (the town council were probably saying you just can't get the skilled workers, look at the old one, lasted ages, no craftsmanship nowadays - to which someone would have said the medieval version of you pay peanuts, you'll get monkeys).
The repairs could be done only by a crane builder from Cologne but if there were to be major problems, the whole thing would have to have been taken away, floated back to Cologne.
It worked until 1552 when just such a thing happened.
Moves were afoot previously to make a proper static crane and in 1554 the Archbishop of Cologne decreed it be so.
It cost 6700 Guilders (nope, no idea what that would be today) but due to having problems finding the right wood (the boom, running from the upper half of the crane column through the rotating roof, is made of two heavy oak beams with support struts made and clad with lead sheet), having to build a stone 'icebreaker' to stop the thing being swept way if the river froze and thawed (March 1784 when that was threatened by drift ice) and various other problems, it opened to be used in 1561.
With a number of repairs it lasted until 1911 working in earnest when by then it was lifting wine barrels.
In German but Chrome browser will translate the whole page if you want all the technical details -
de.wikipedia.org/wiki/Alter_Krahnen_(Andernach)
Top right is the highest flood level in 1993. Above the level of the door -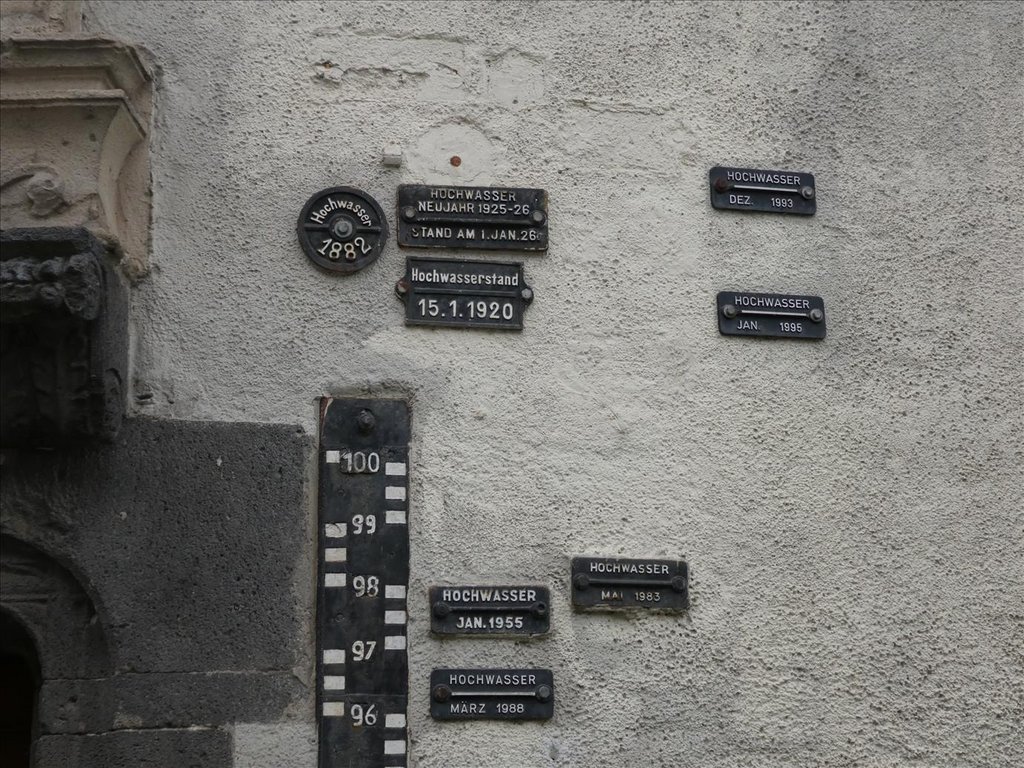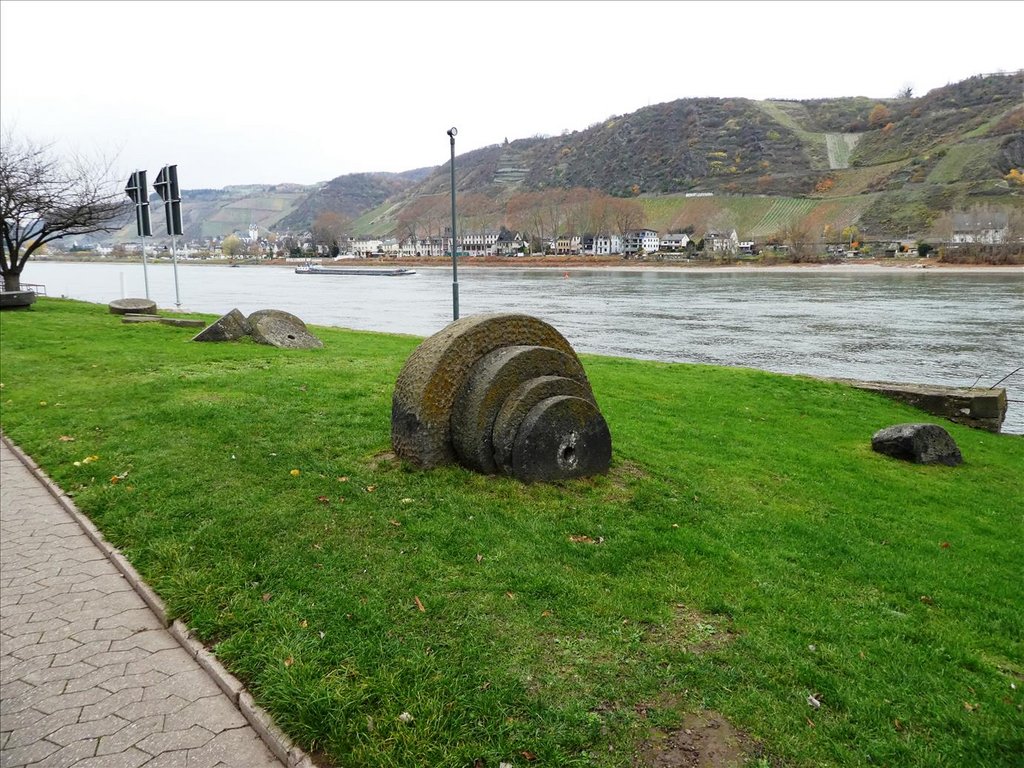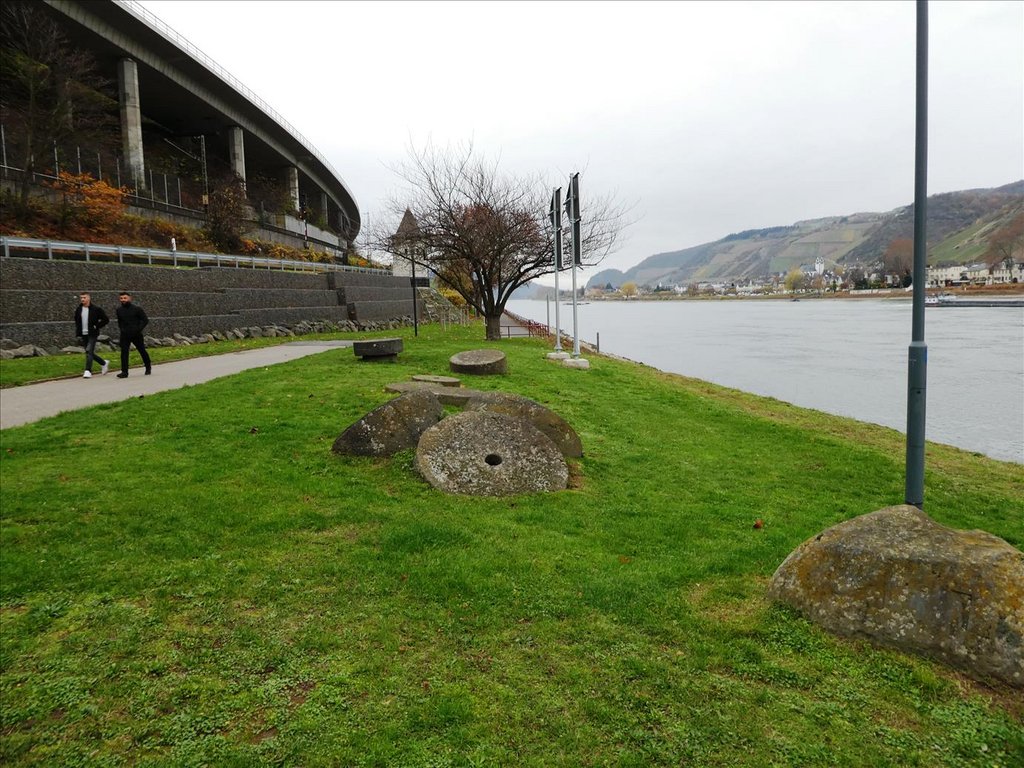 We'll start having a walk into town -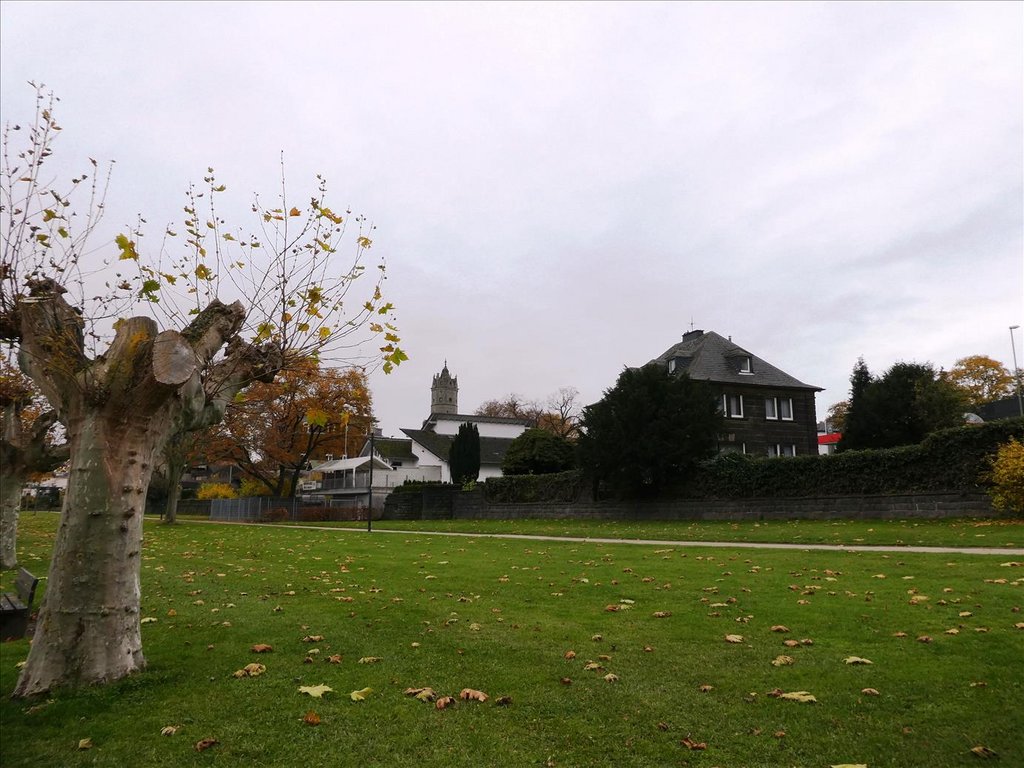 I'm heading for there -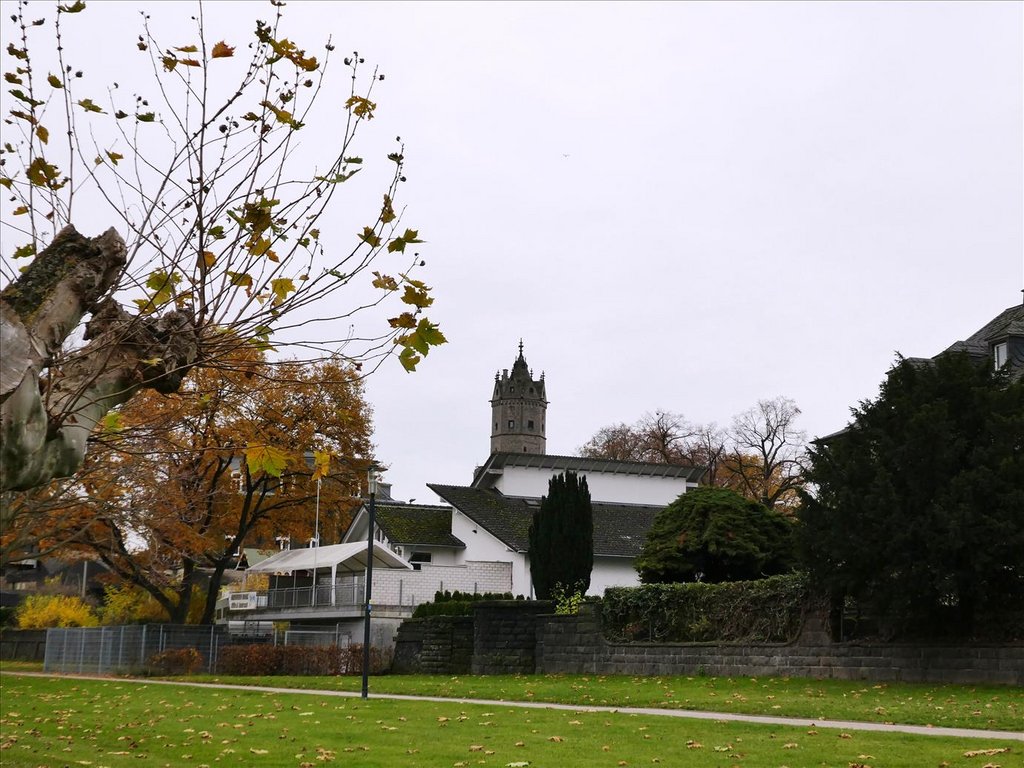 That'll be it then. Can't miss it really -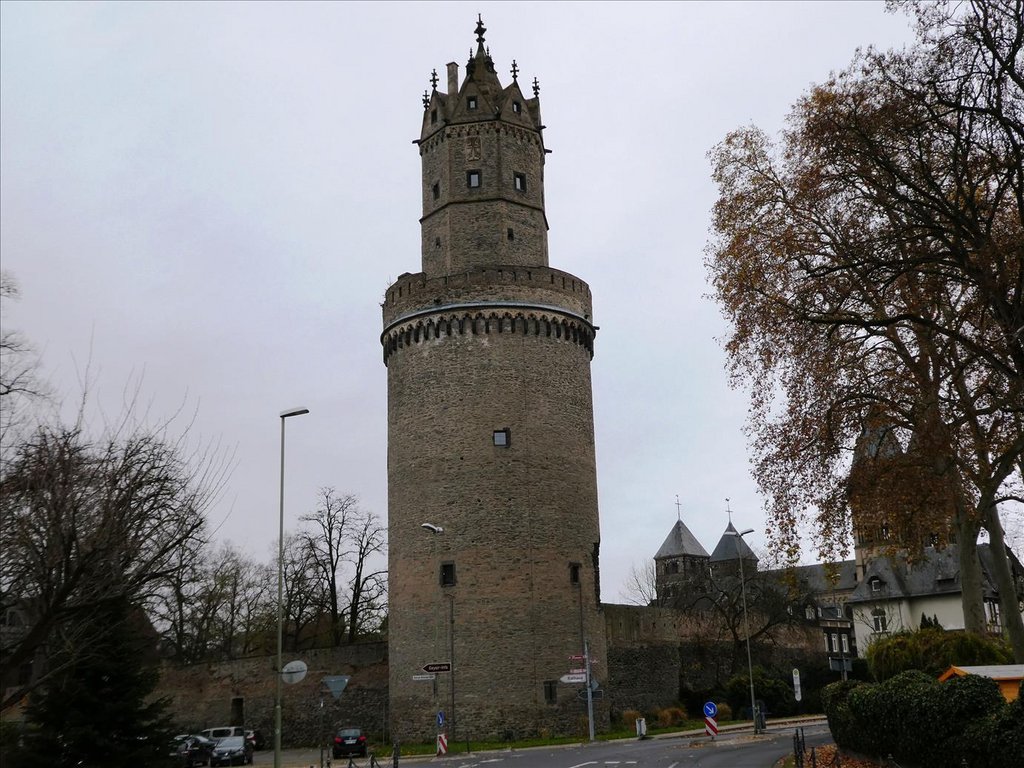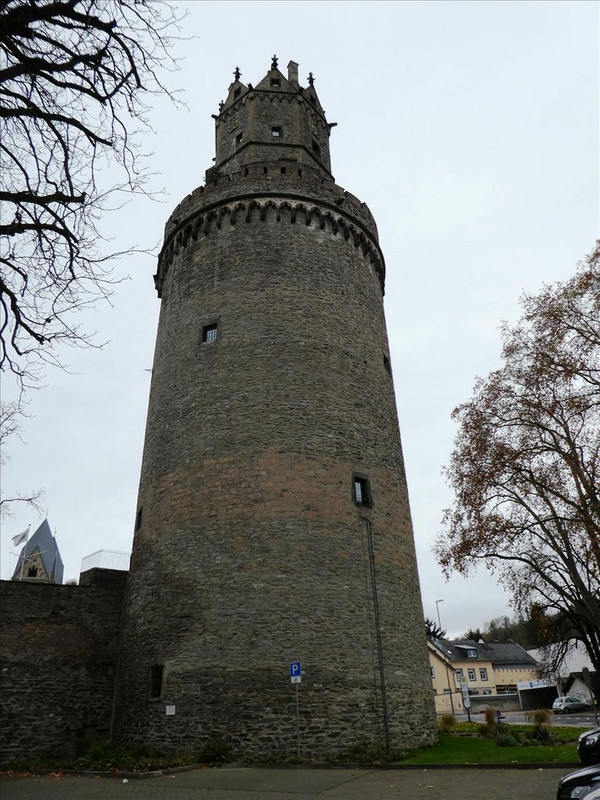 Lots of history in this town. Heavily fortified by substantial walls -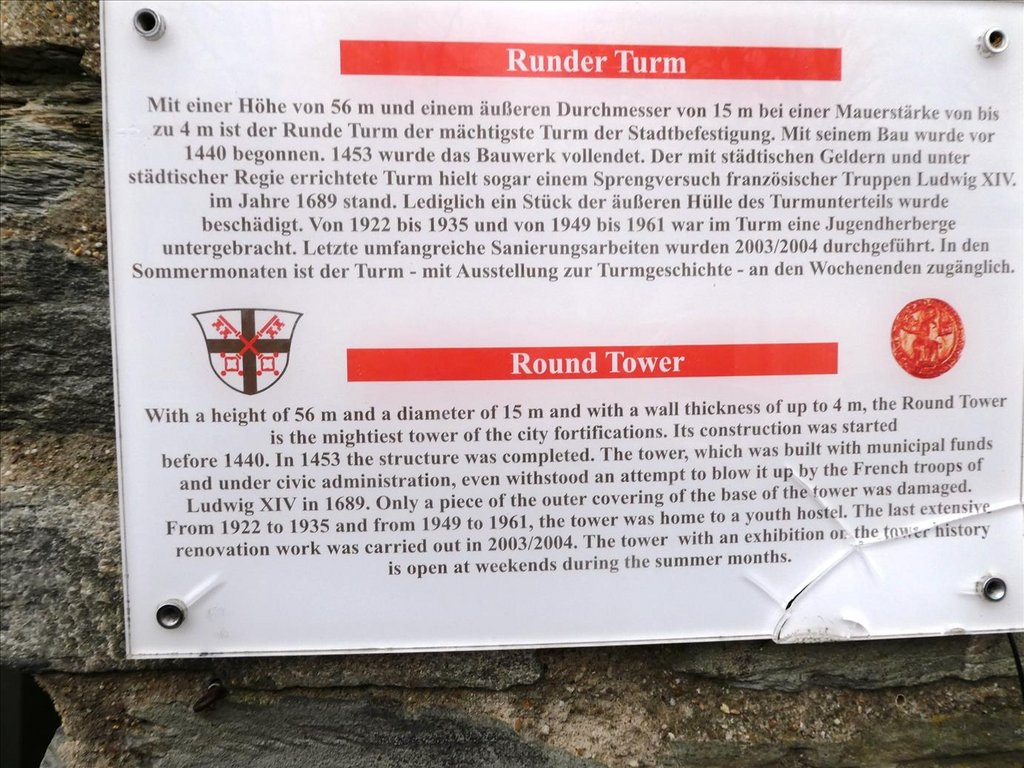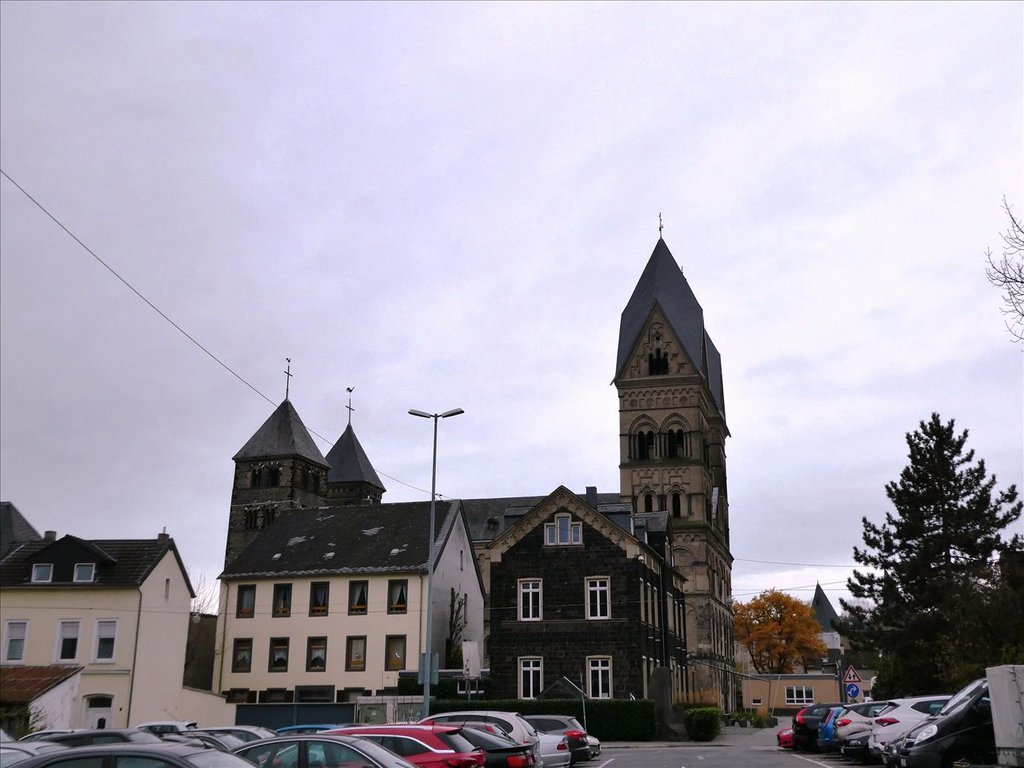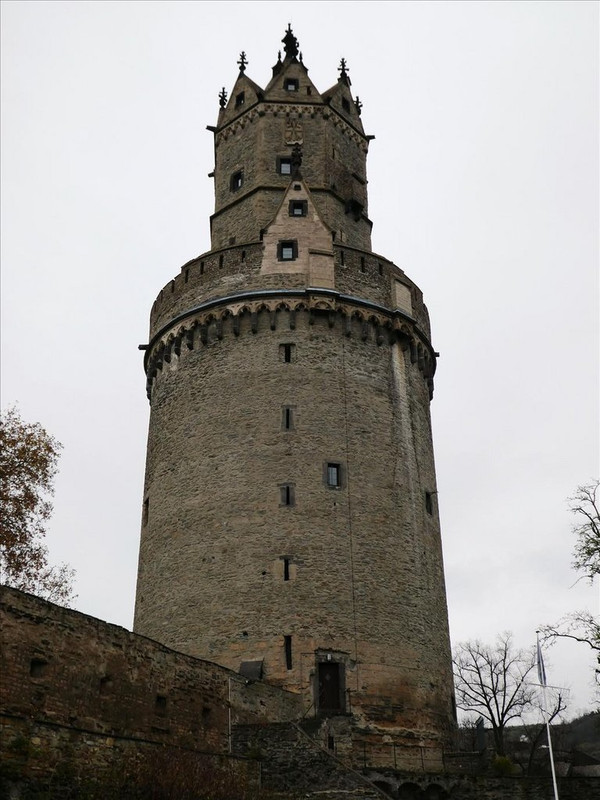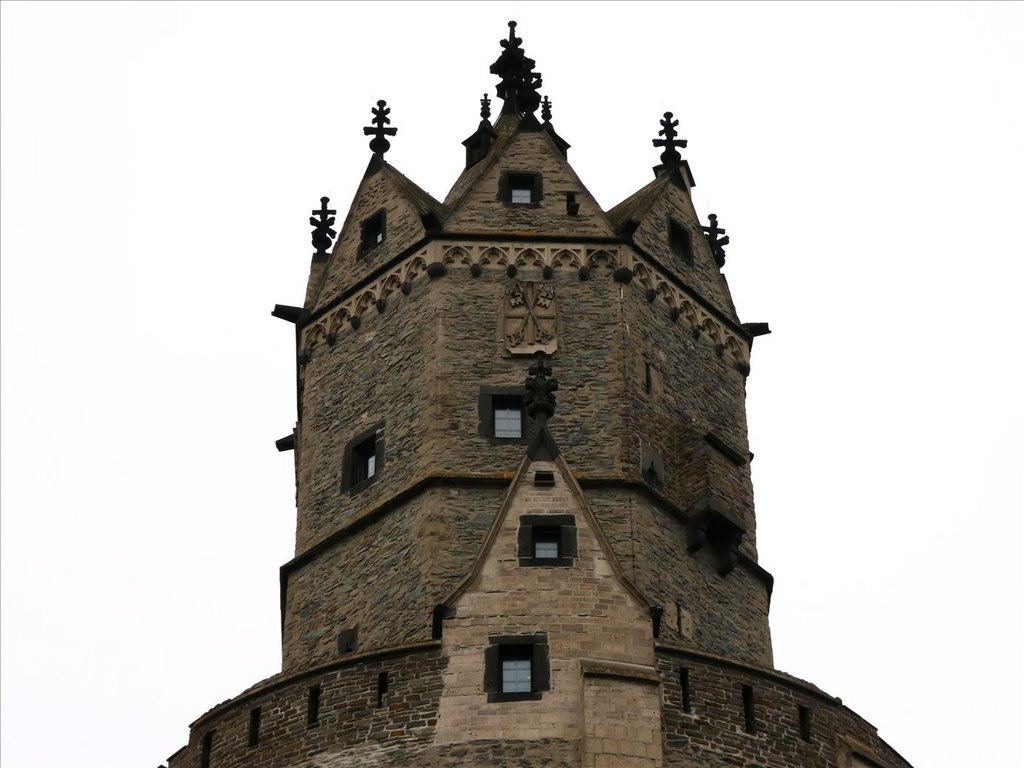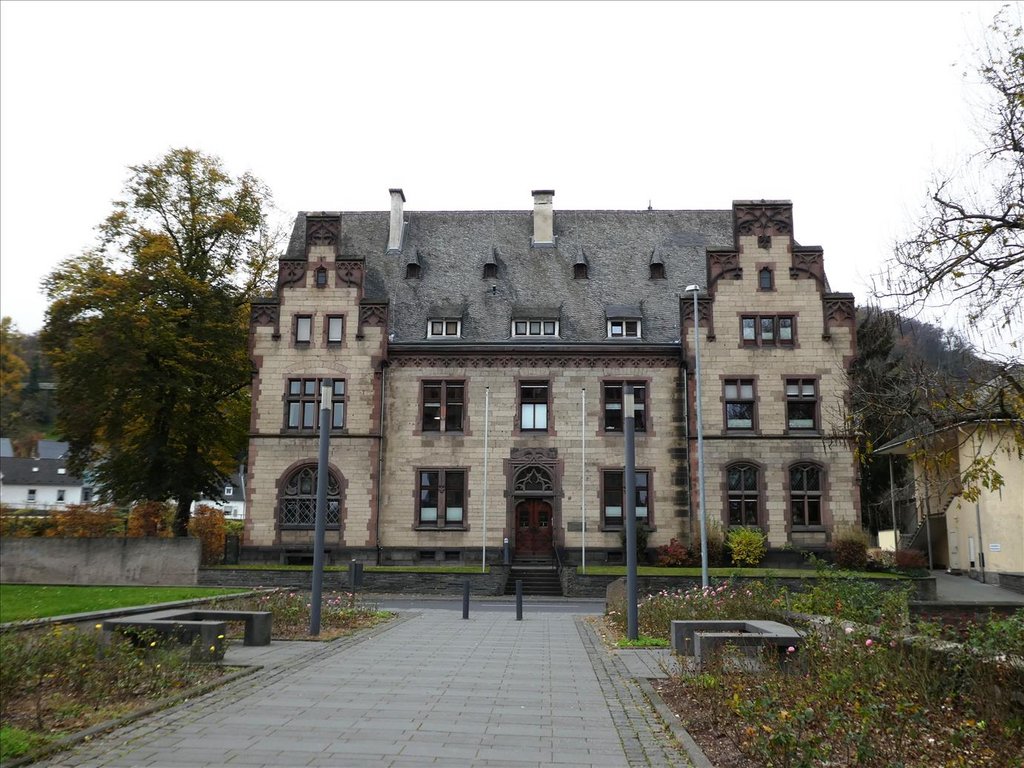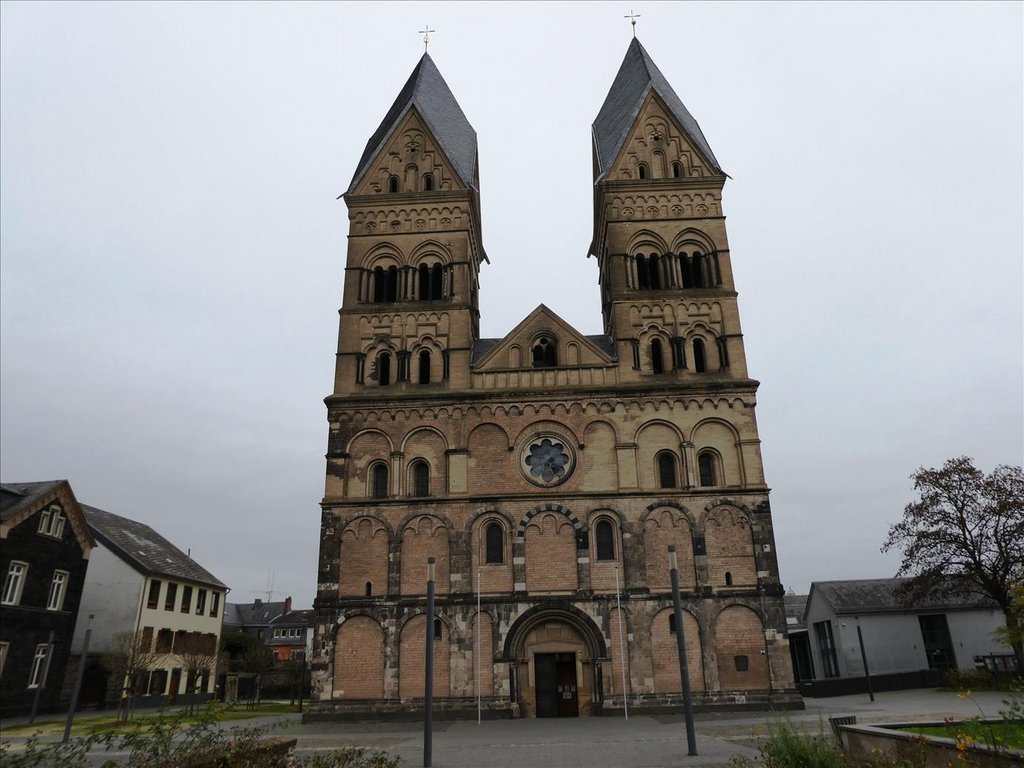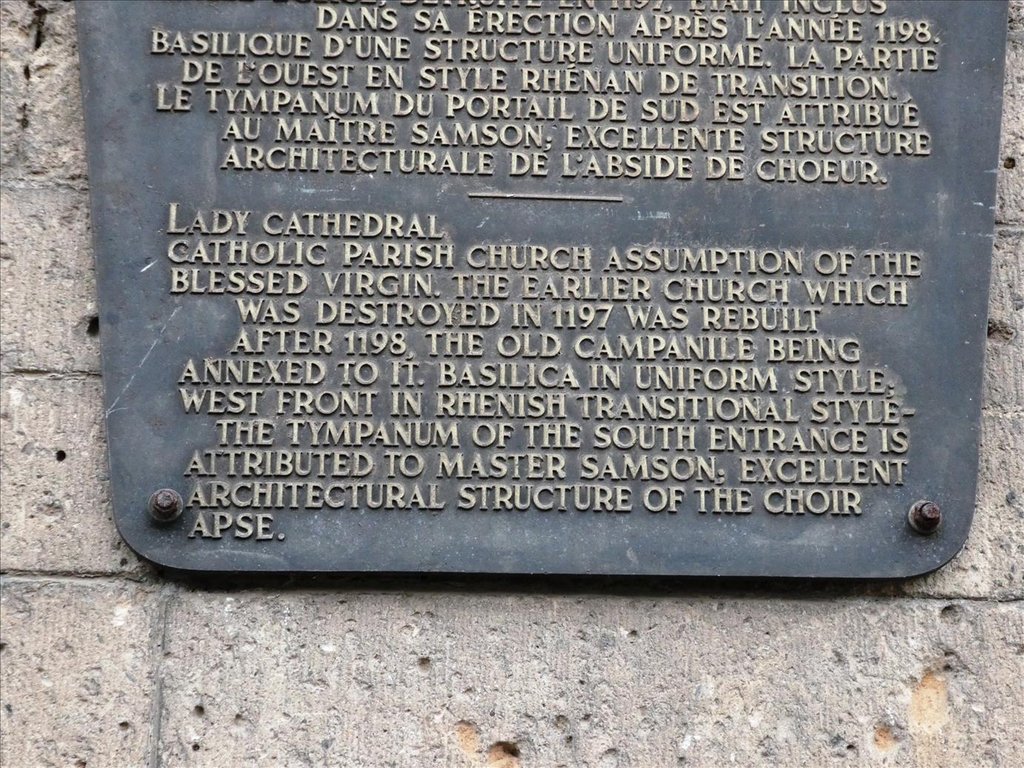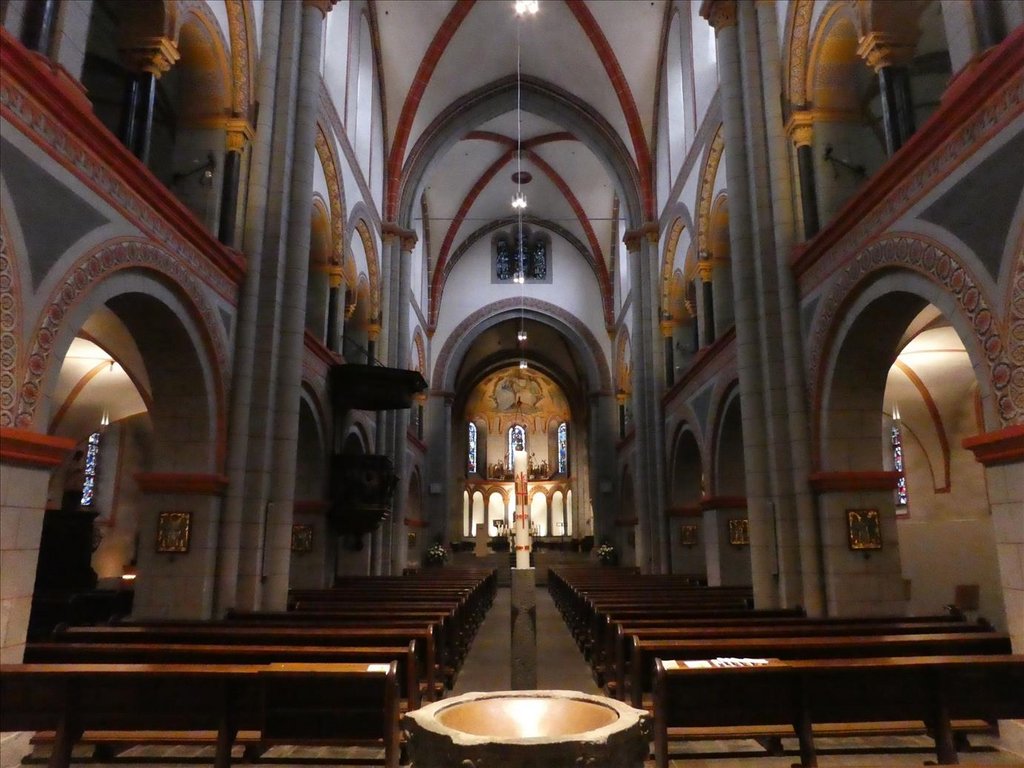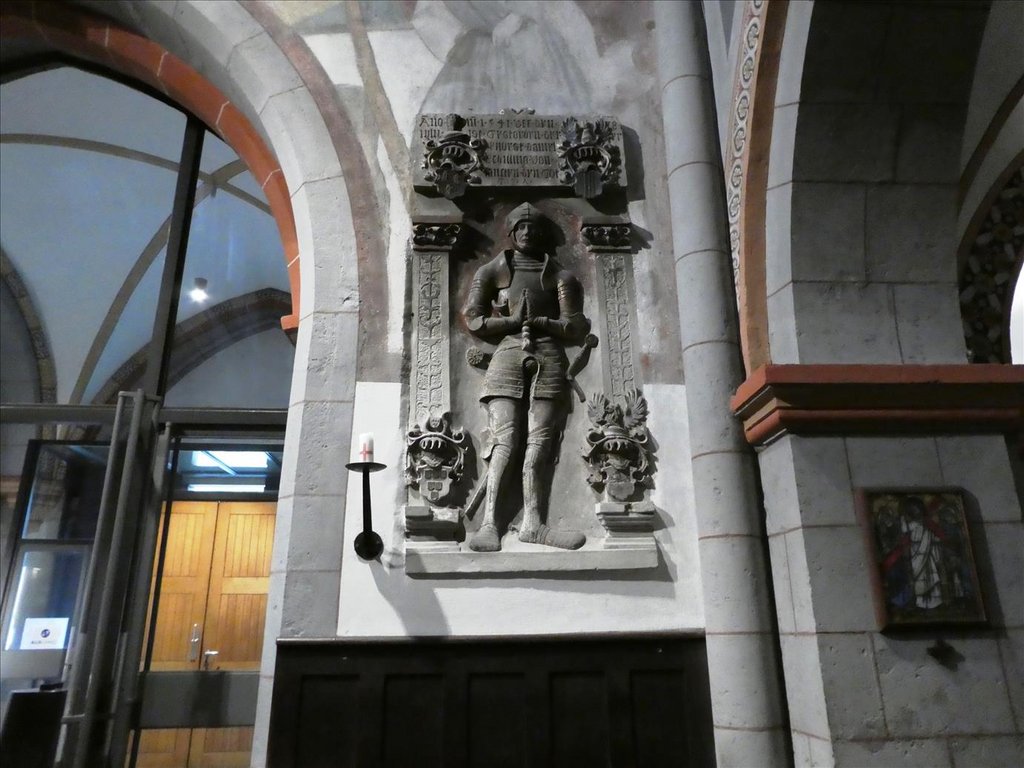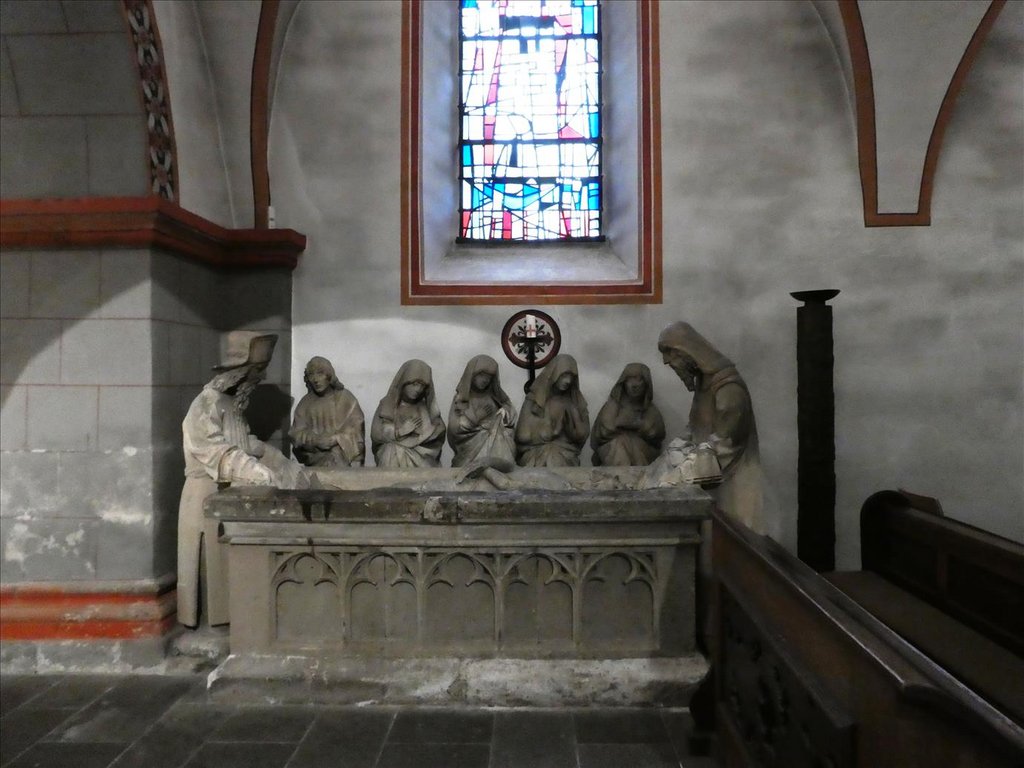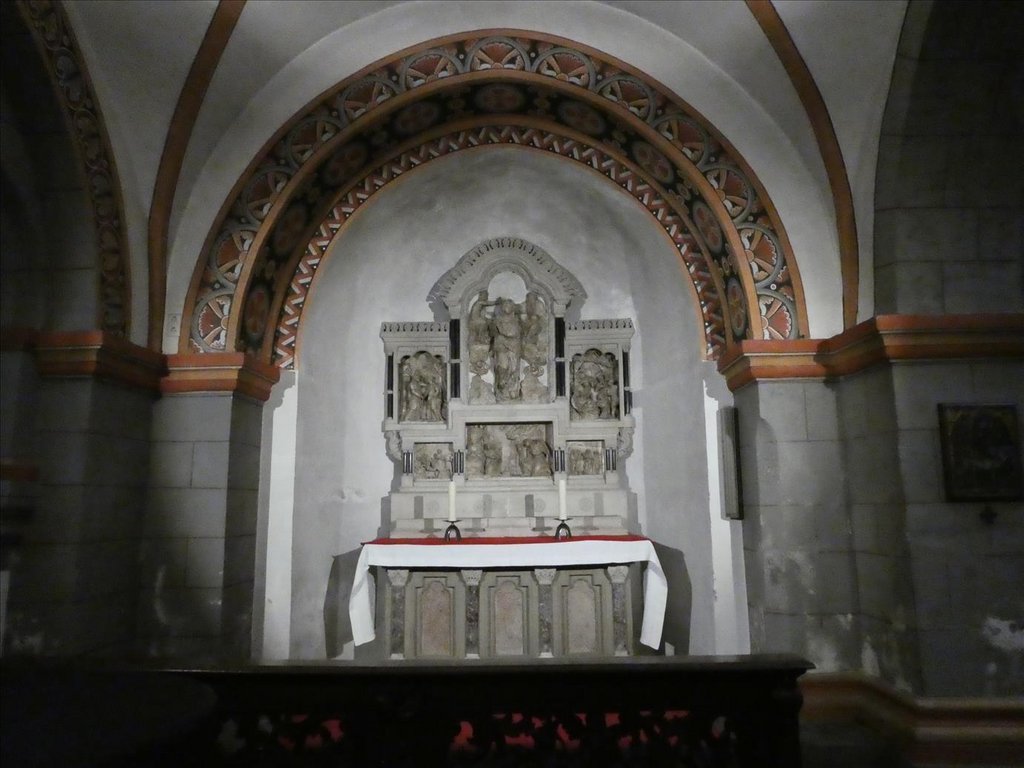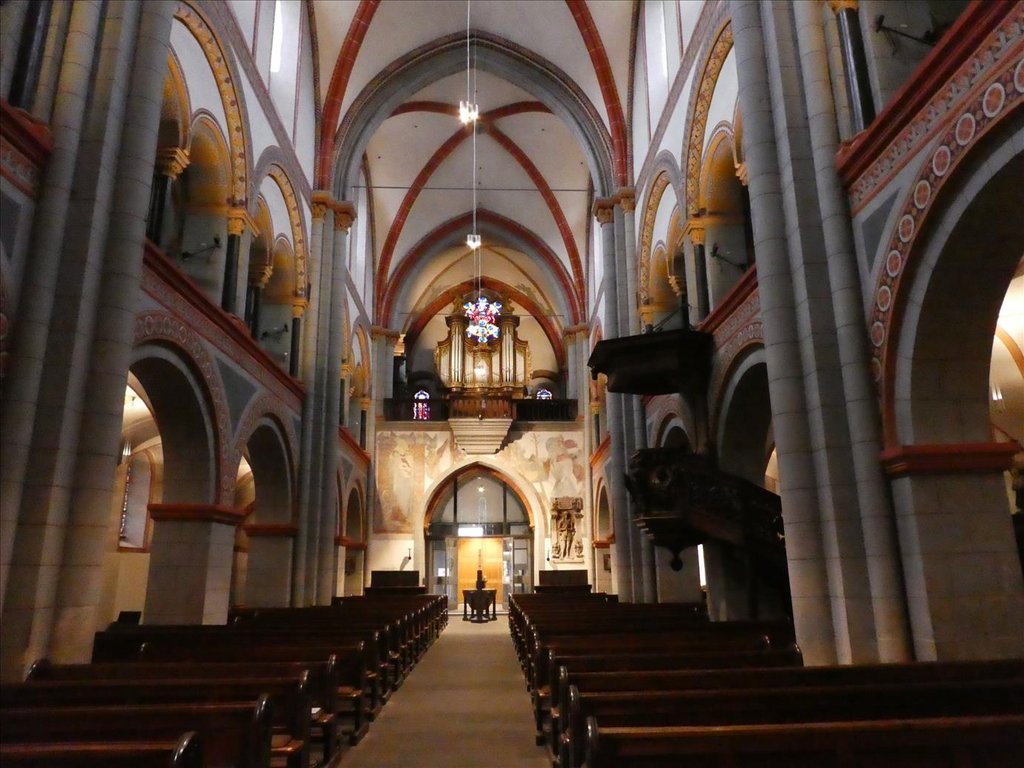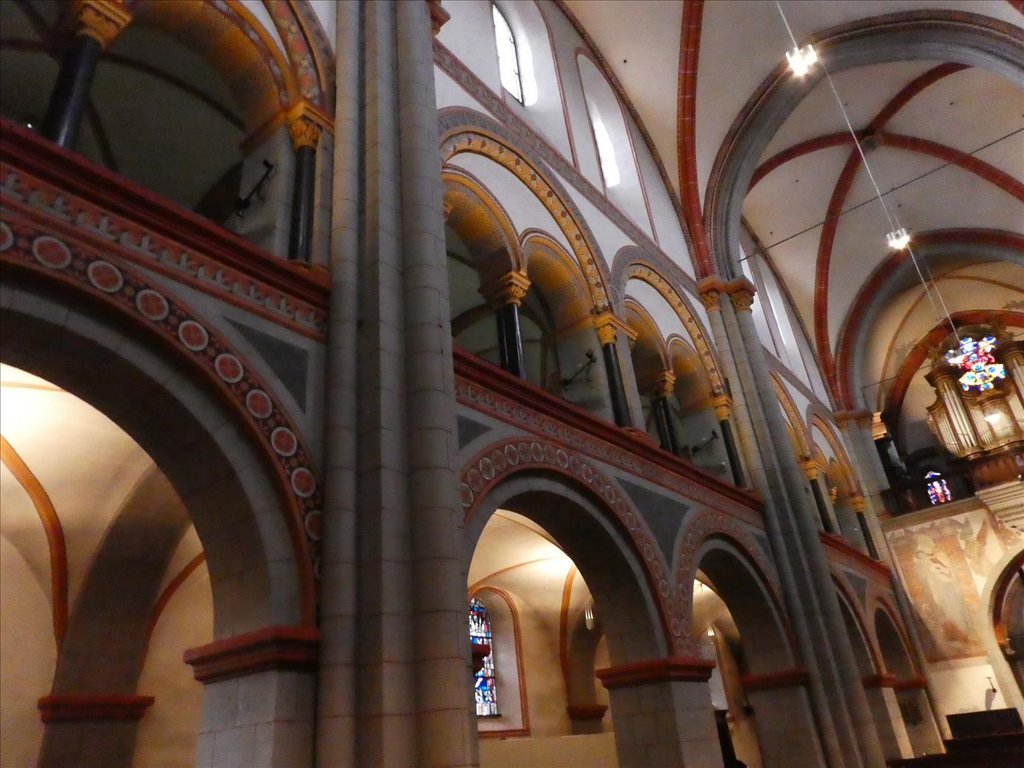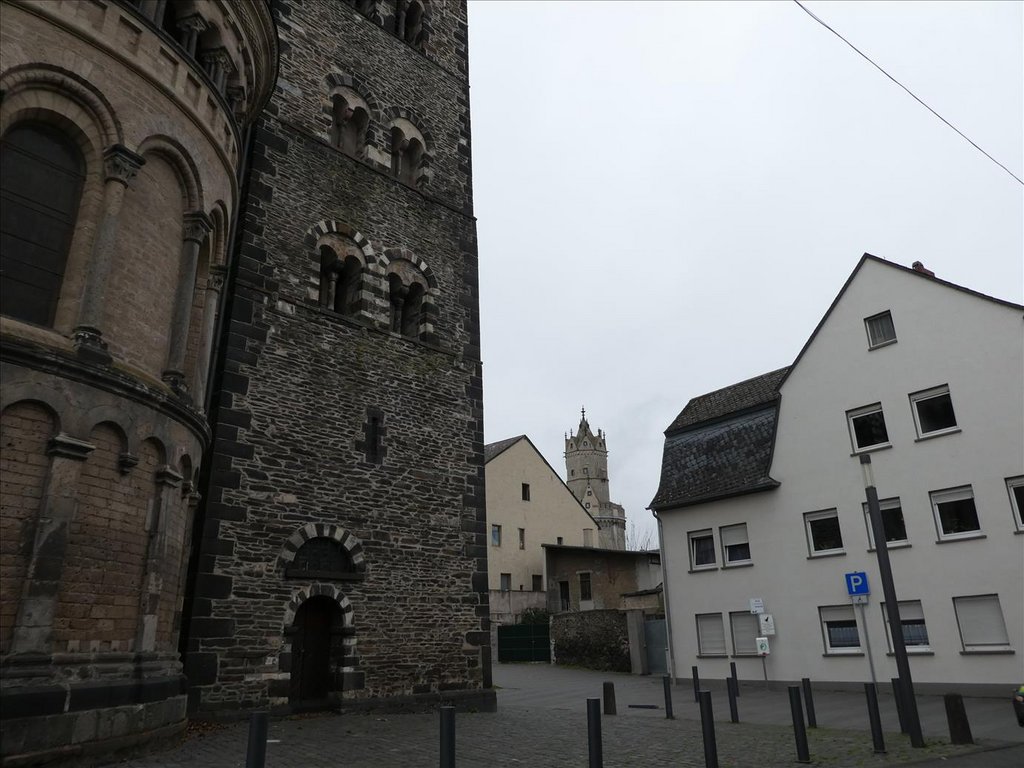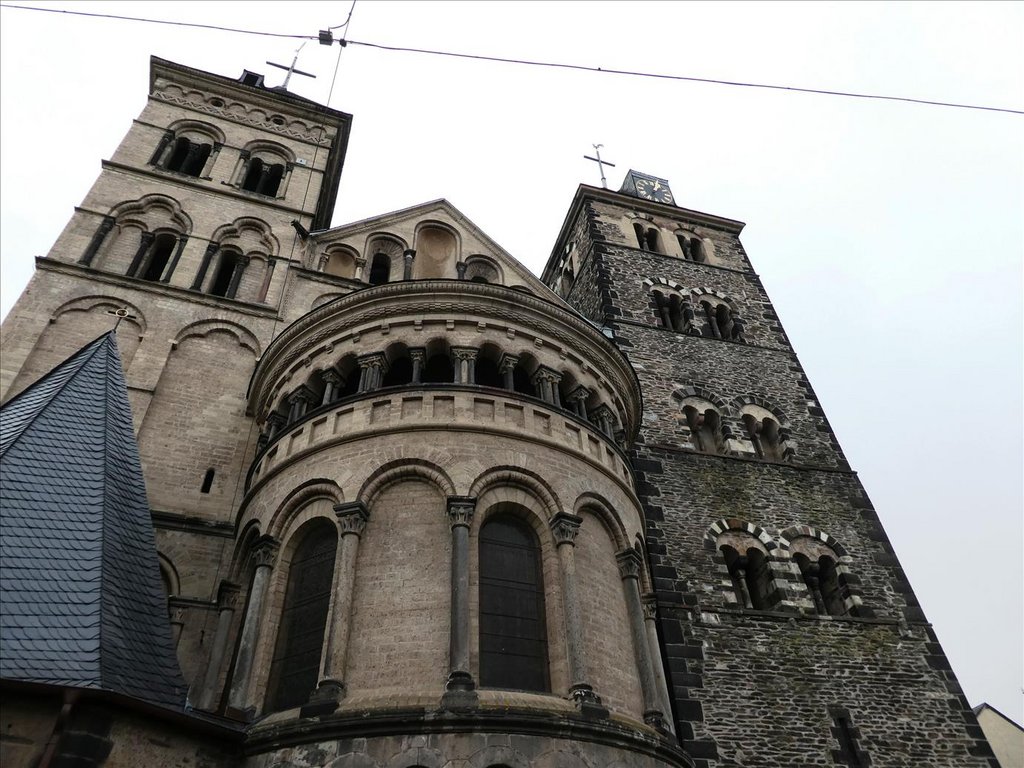 We'll have a wander round the streets and see what's what -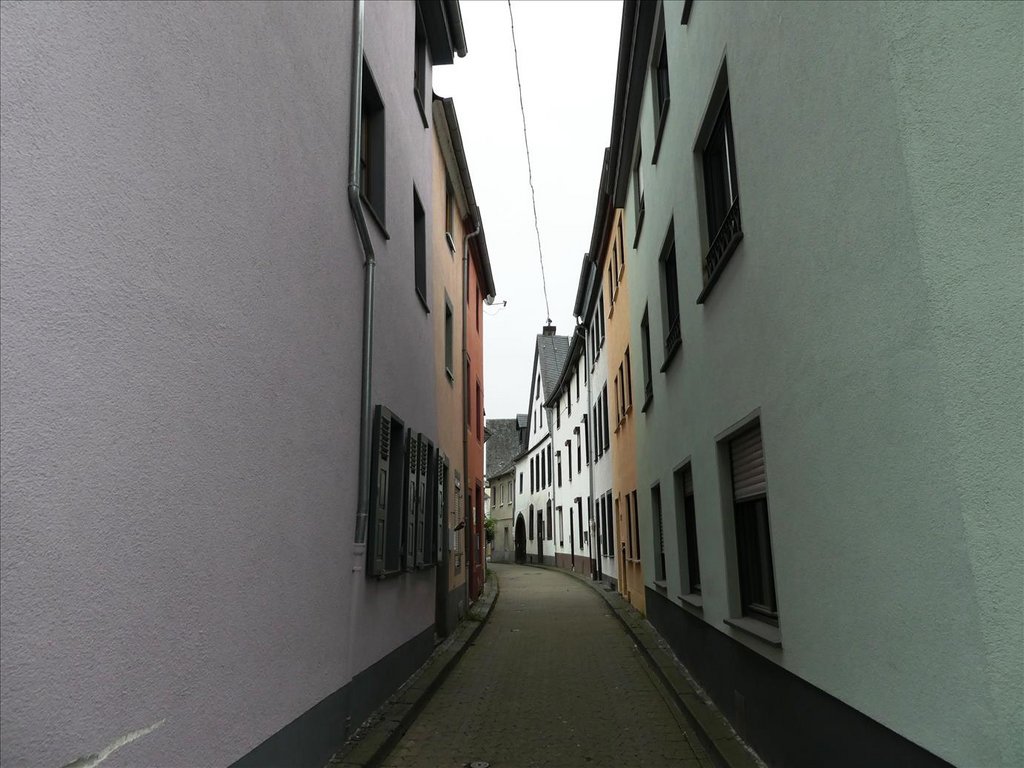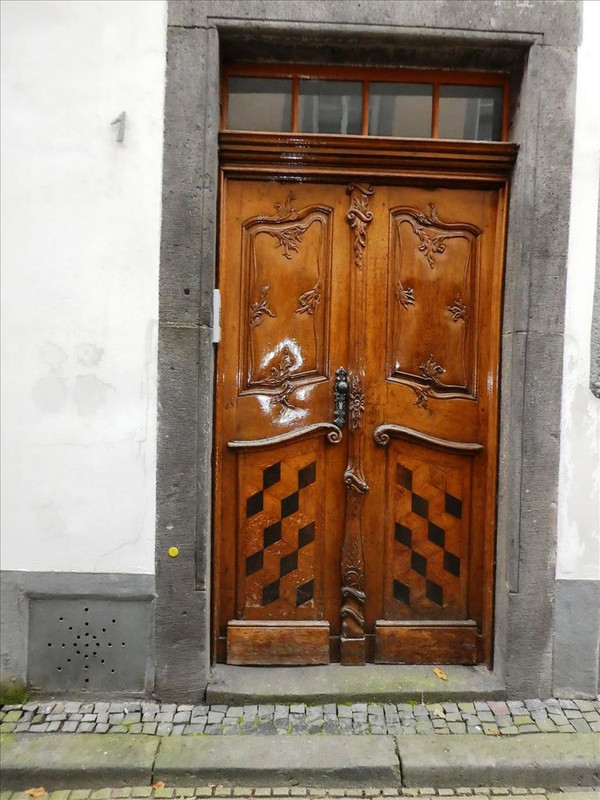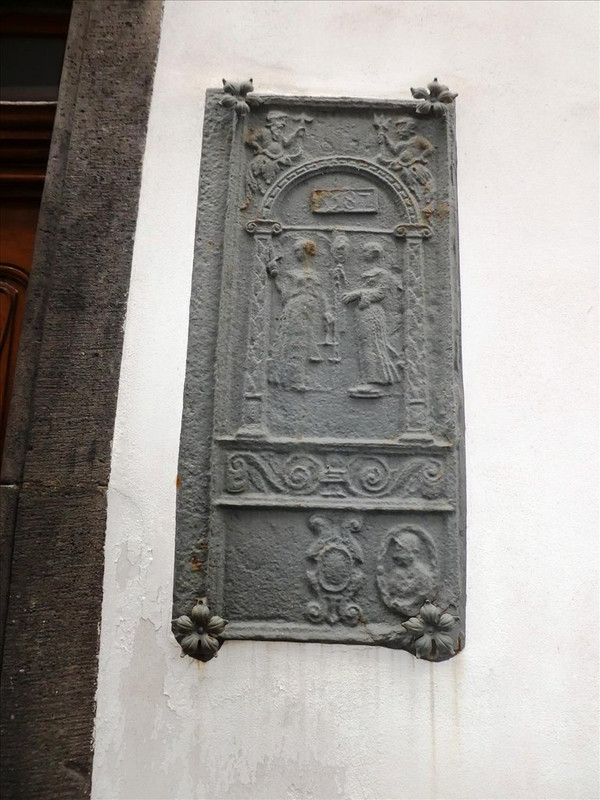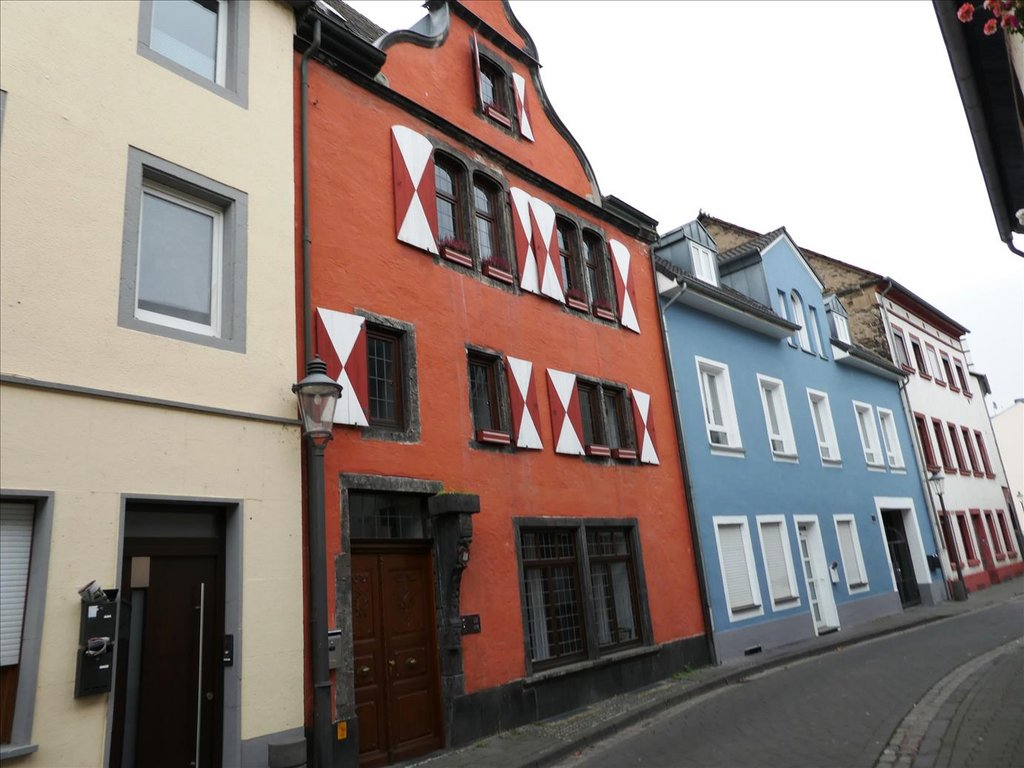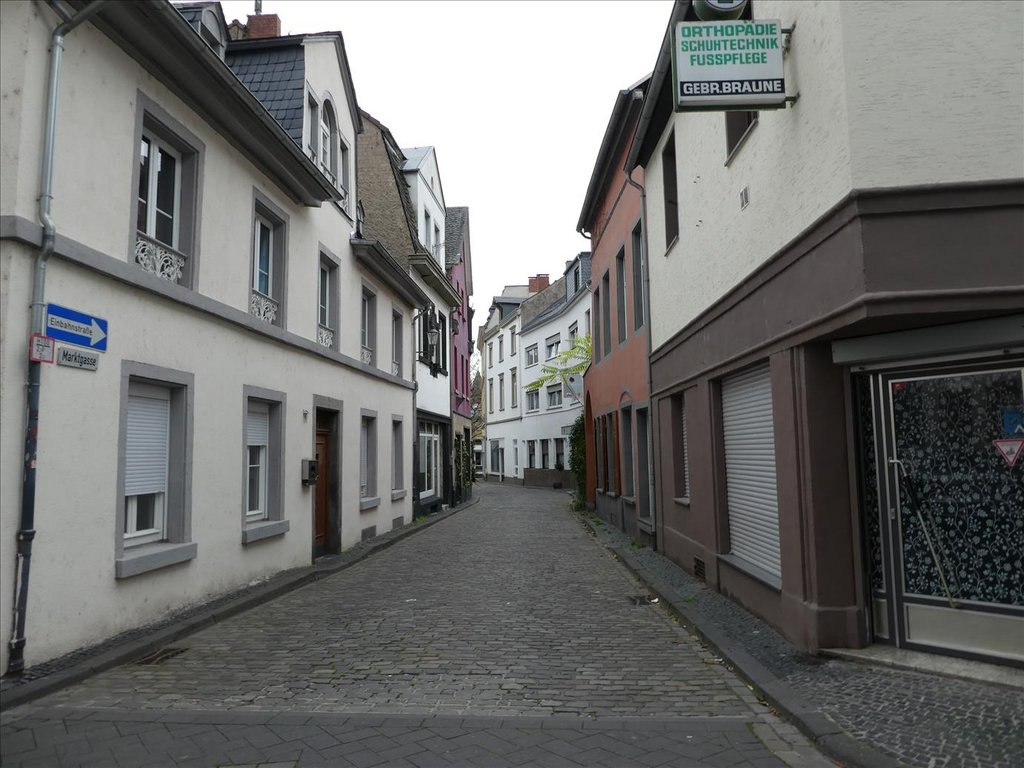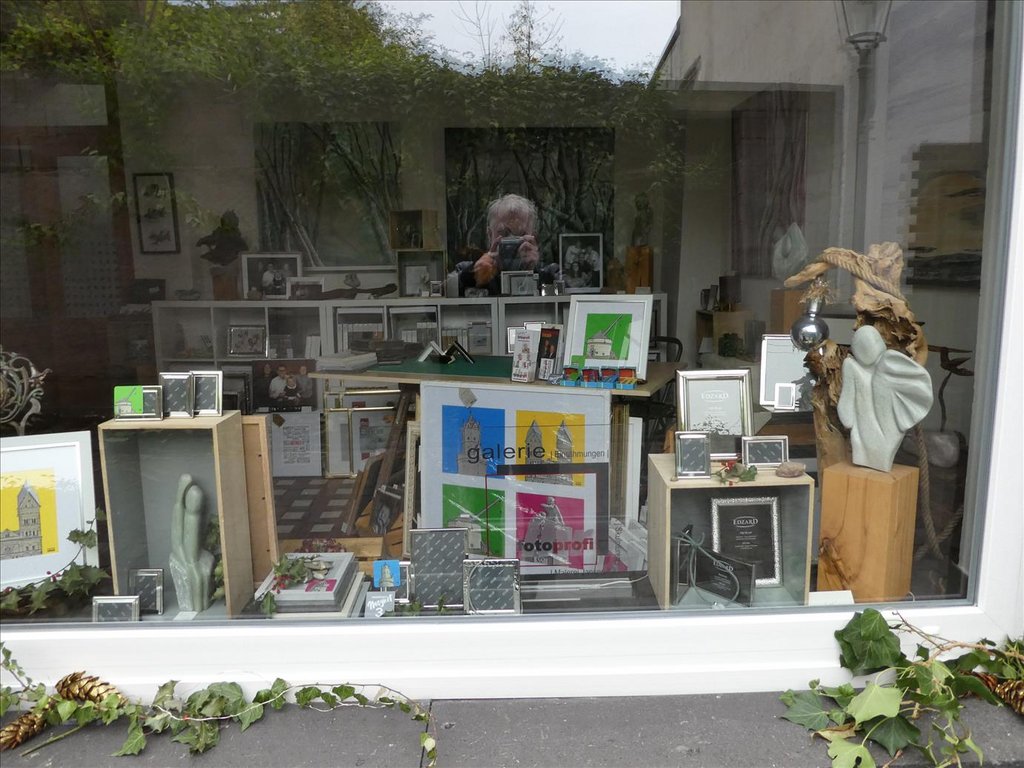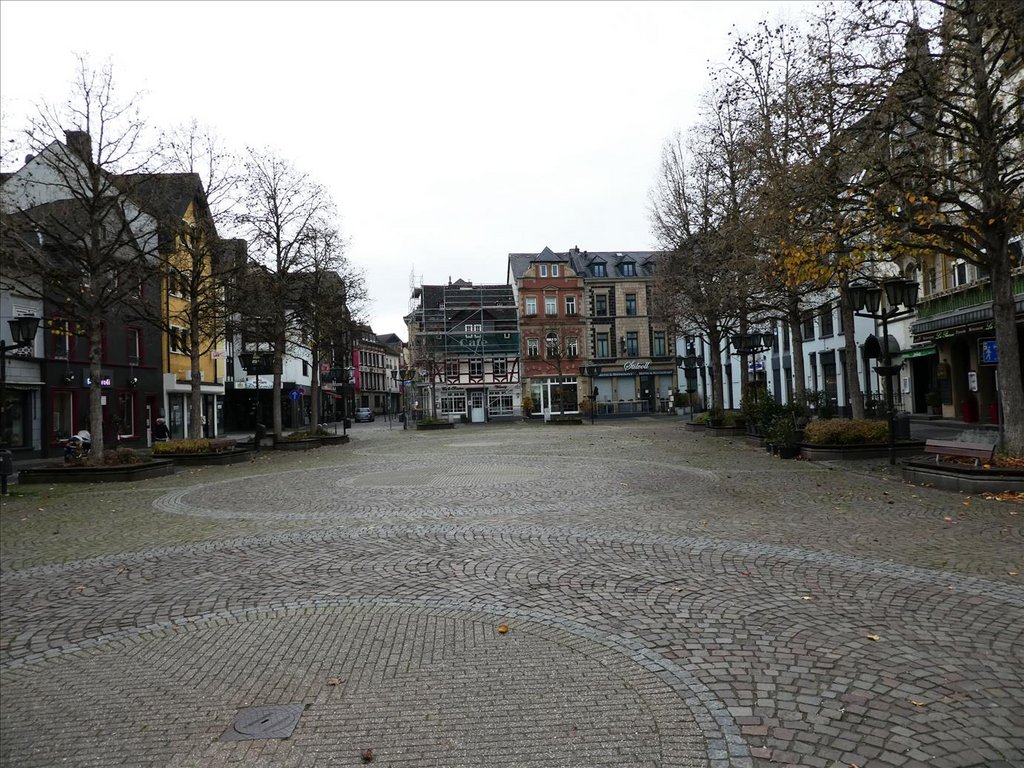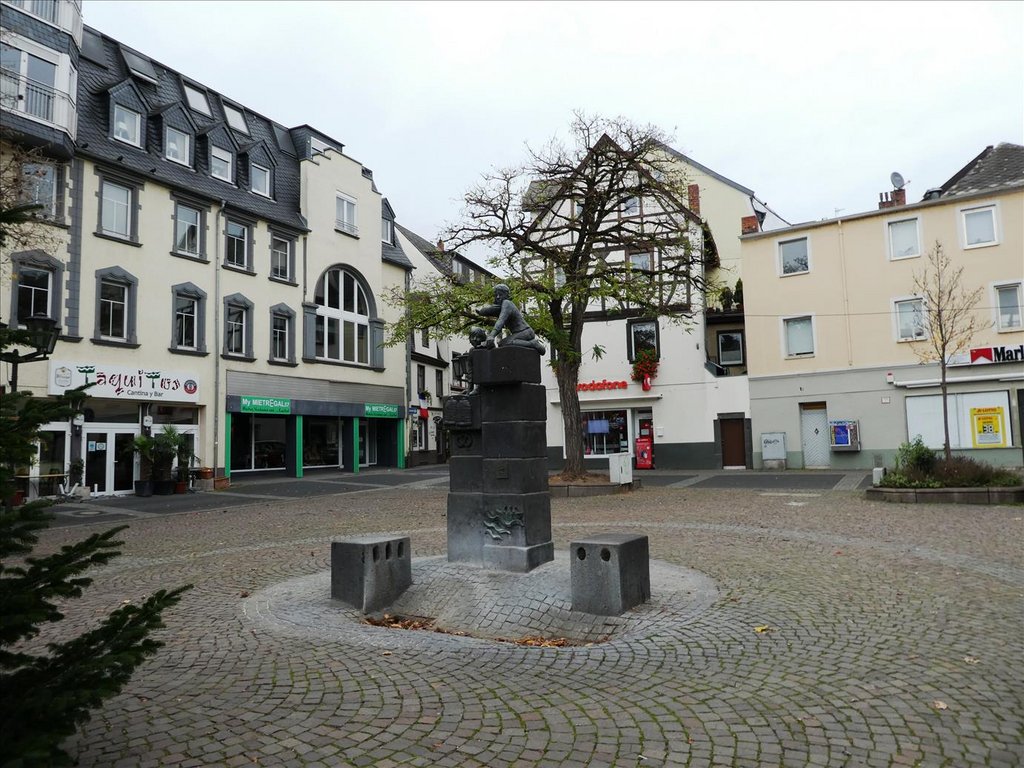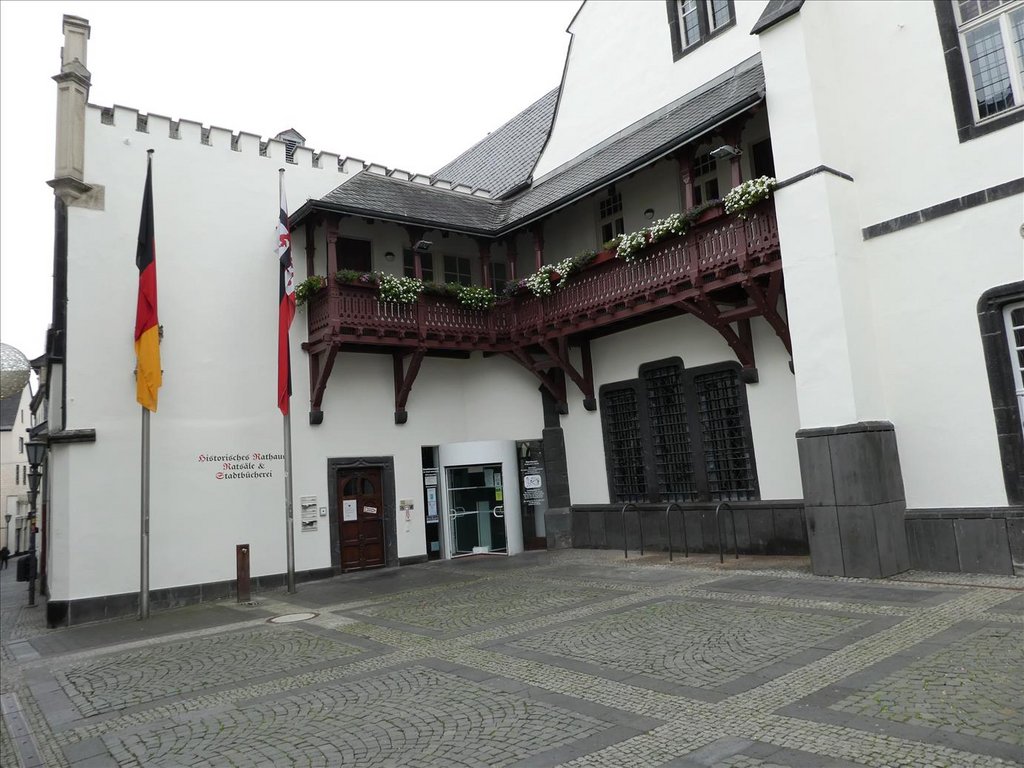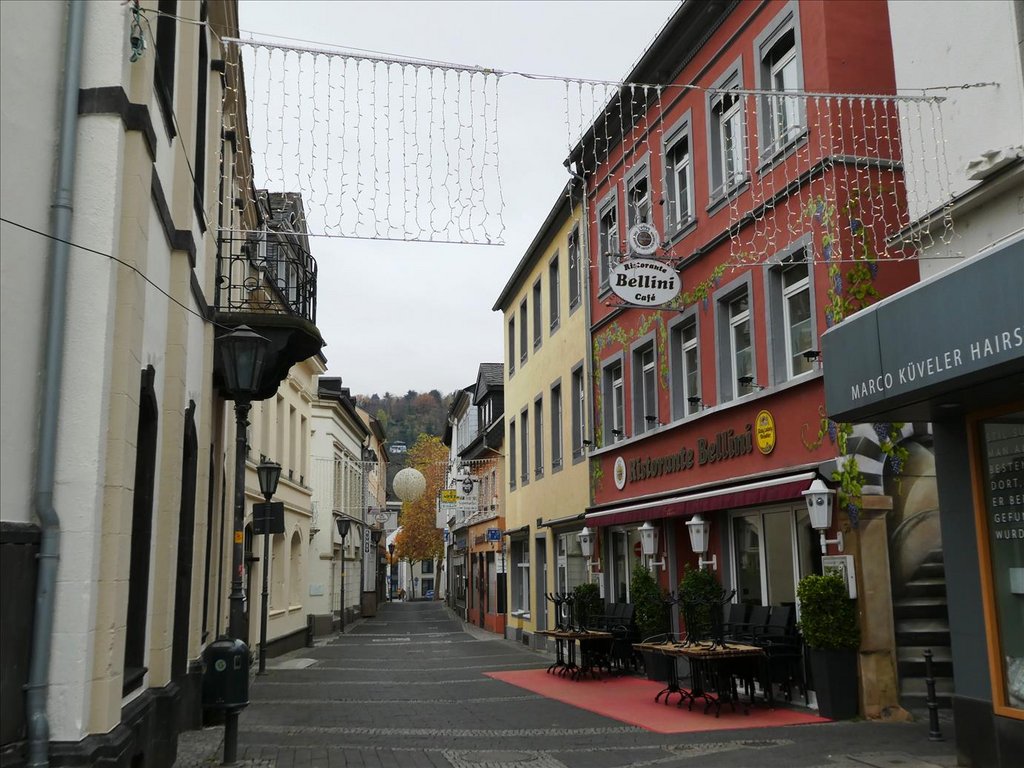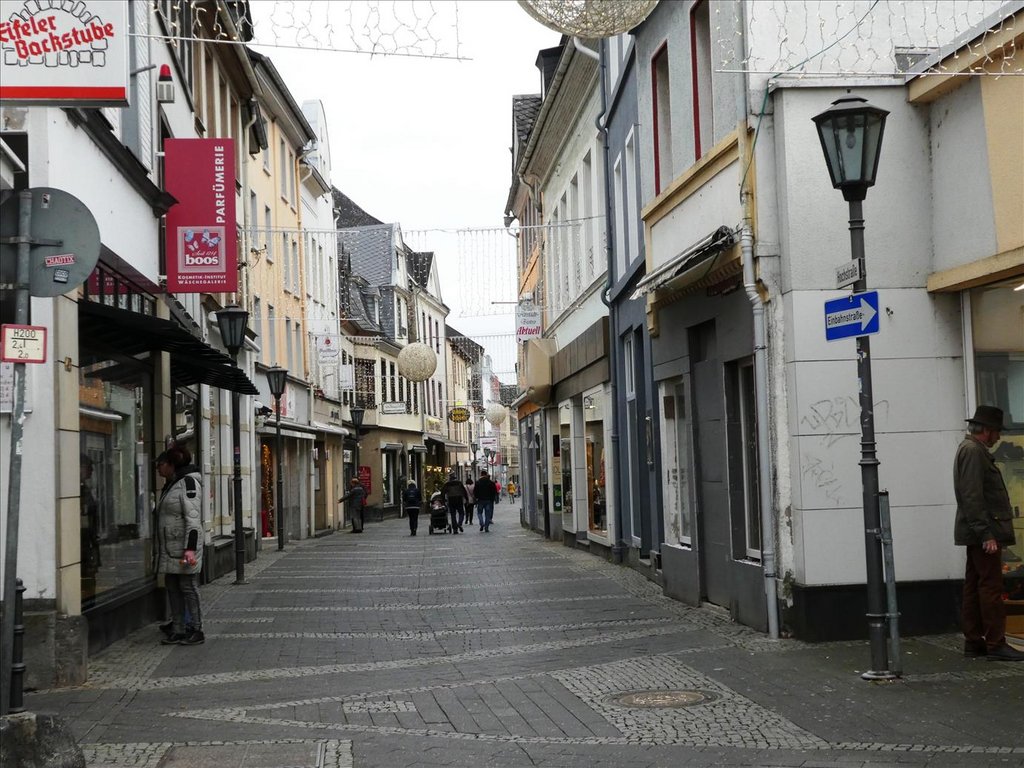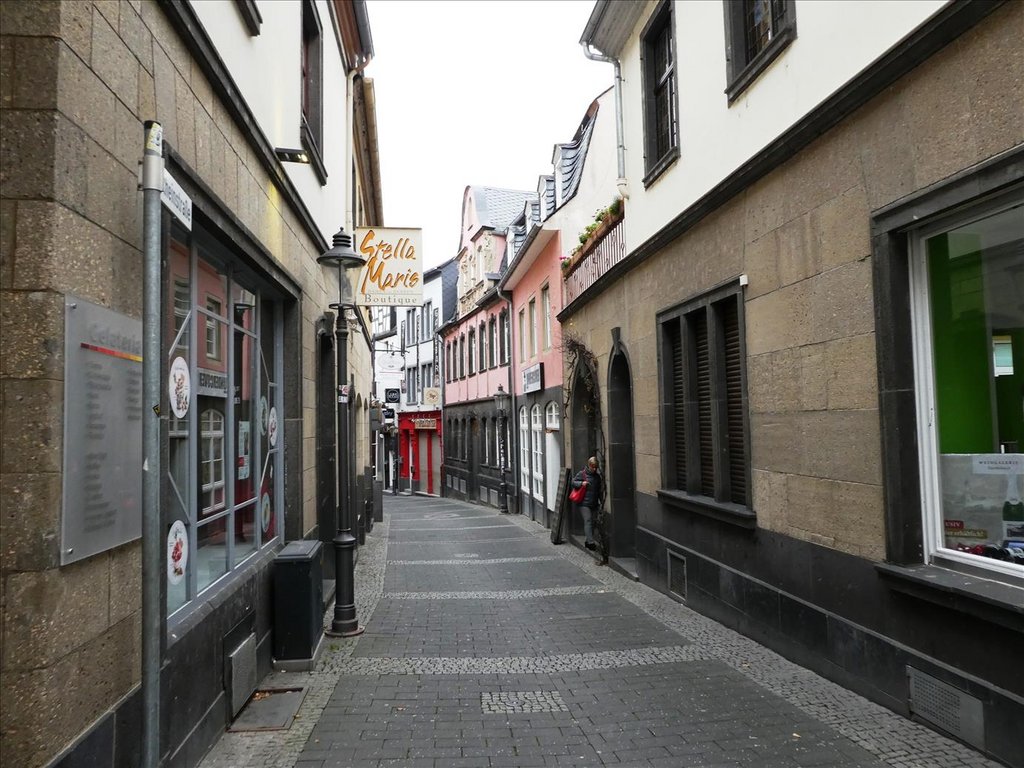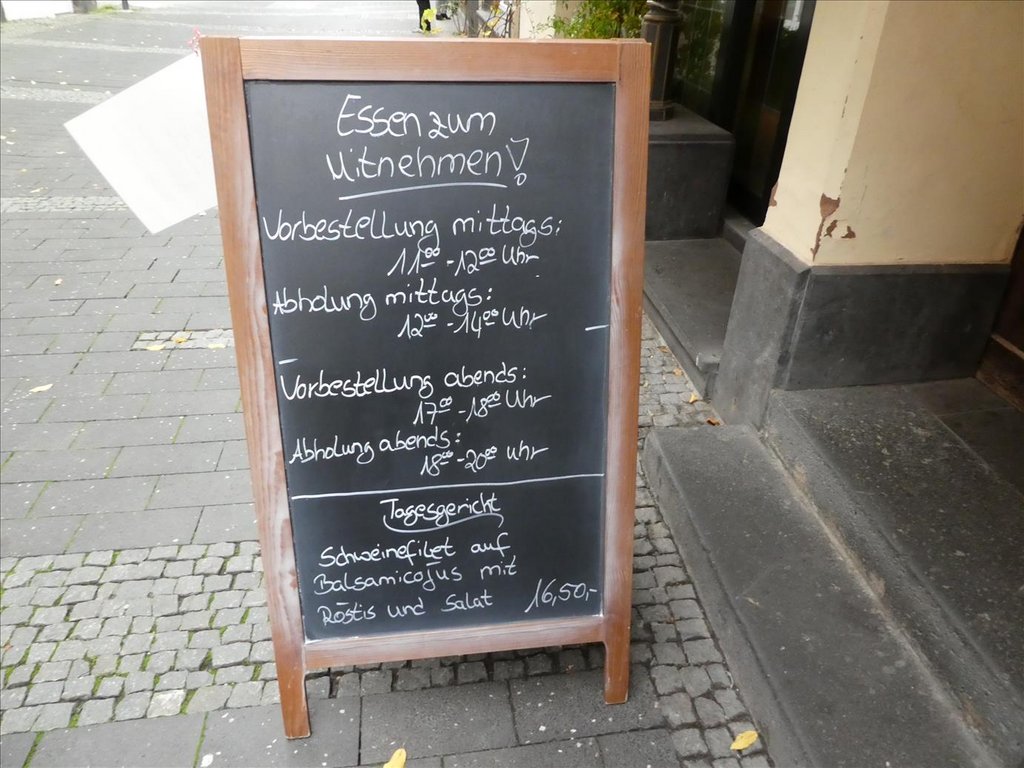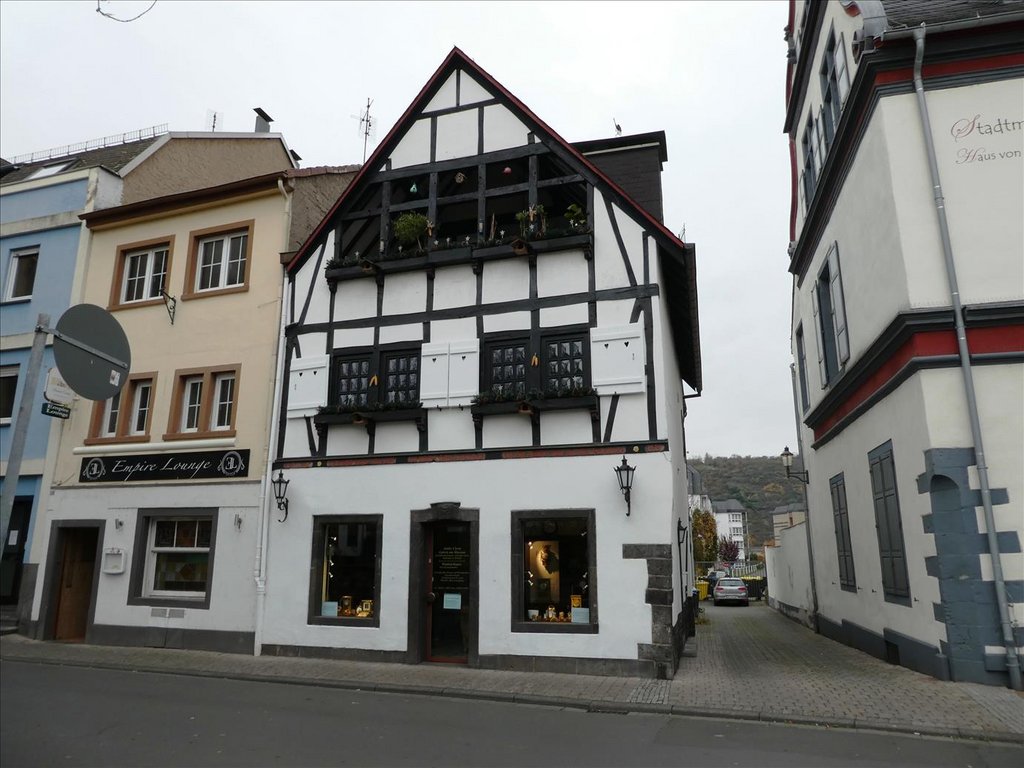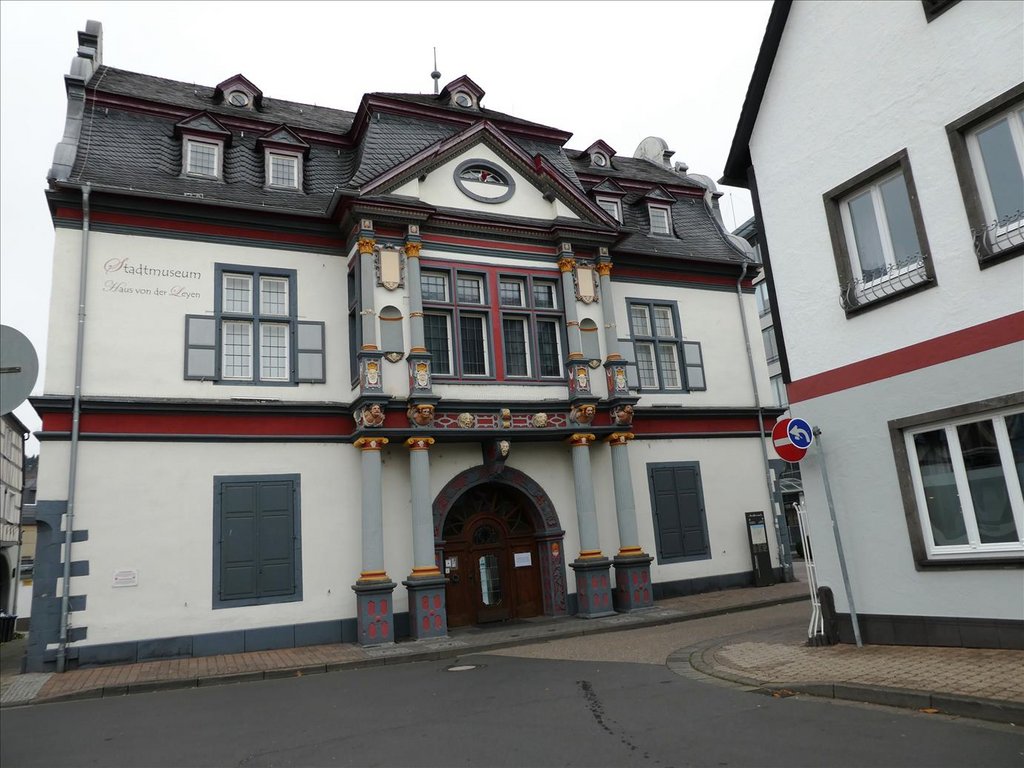 You can't go far until you hit the walls again -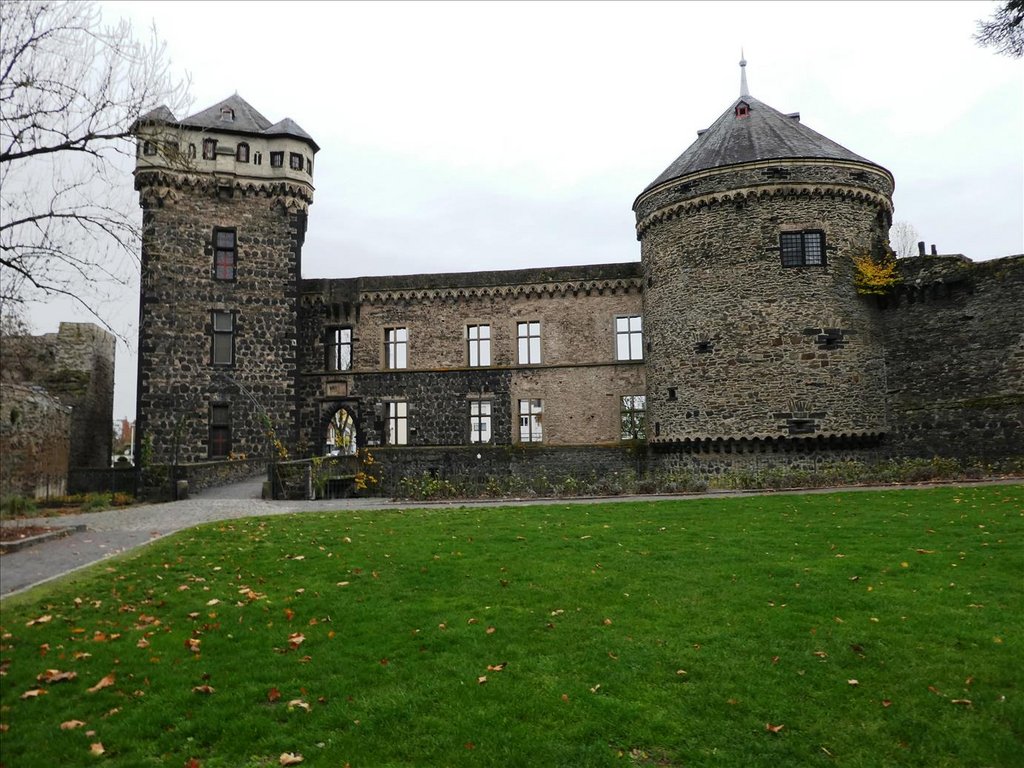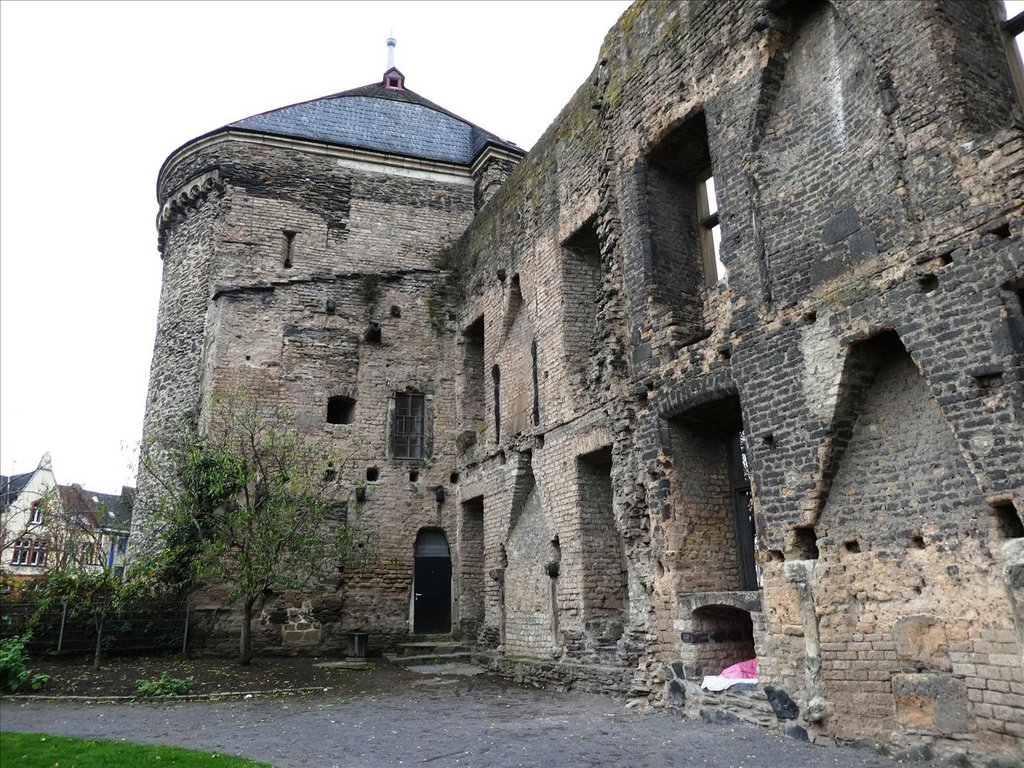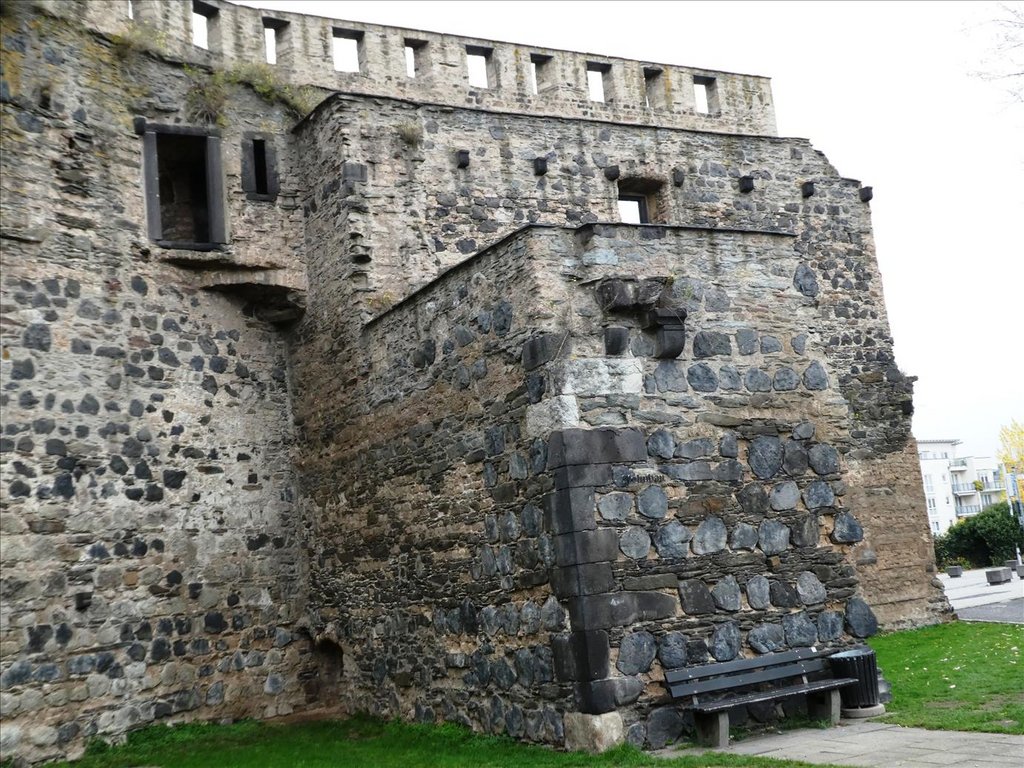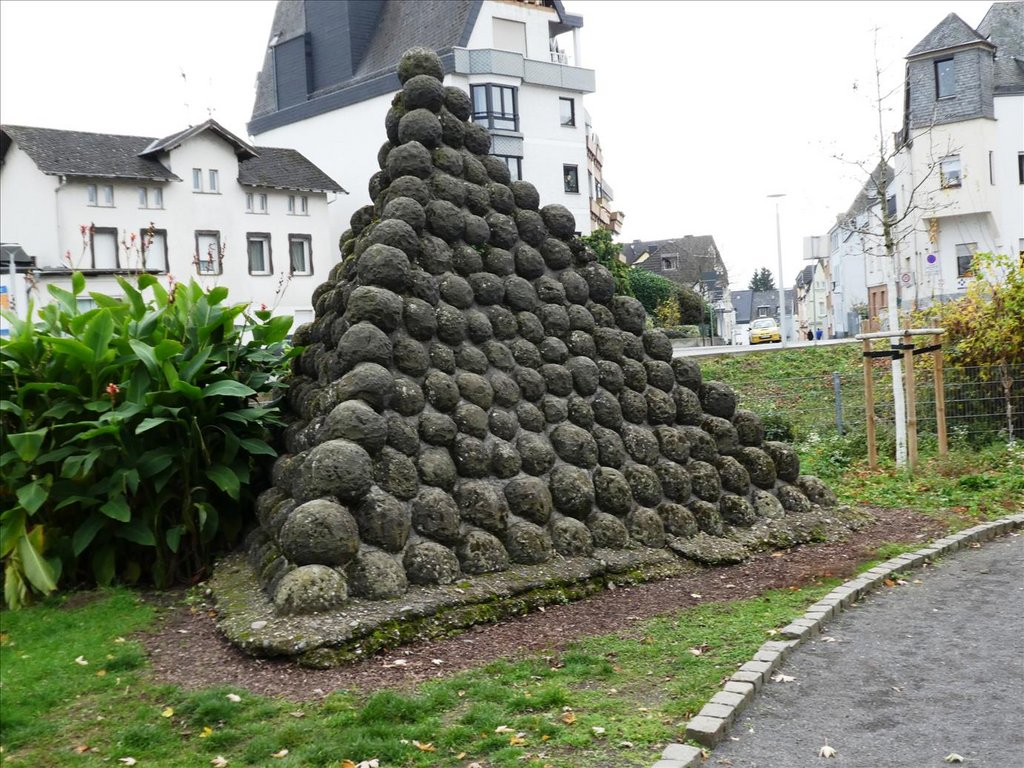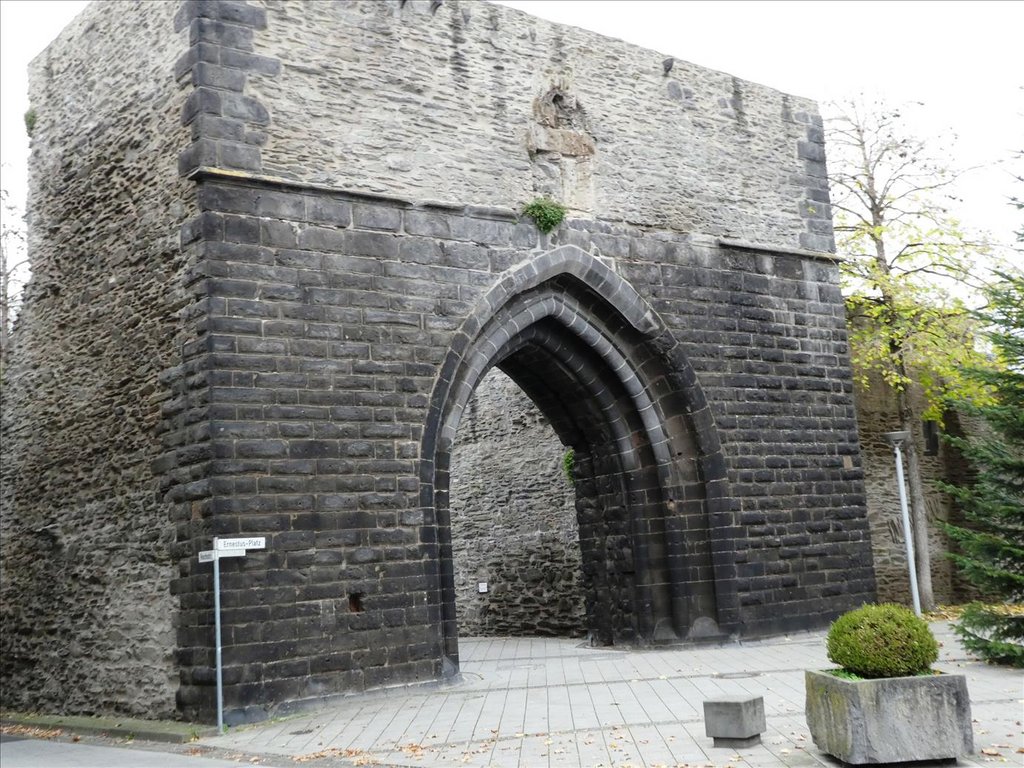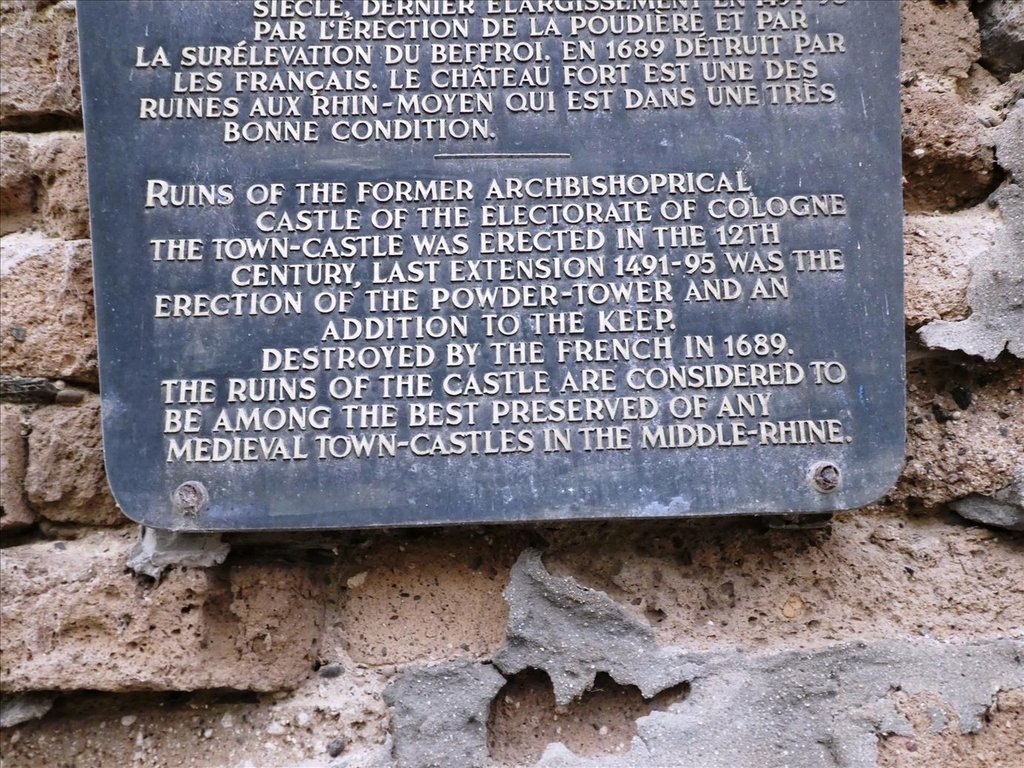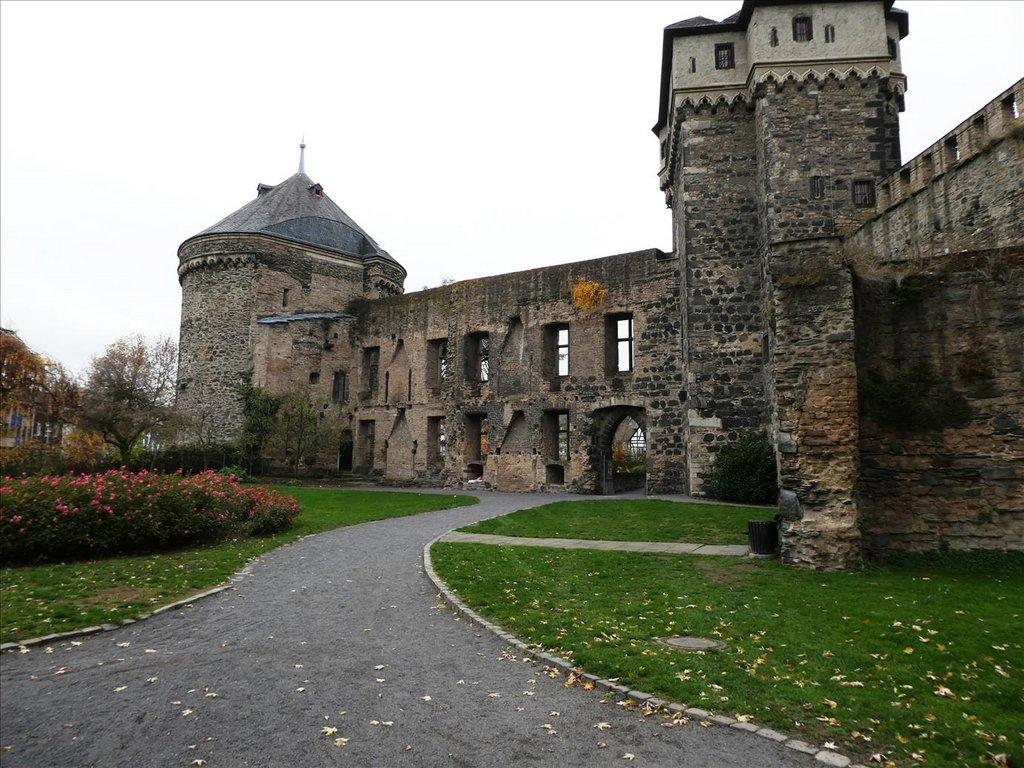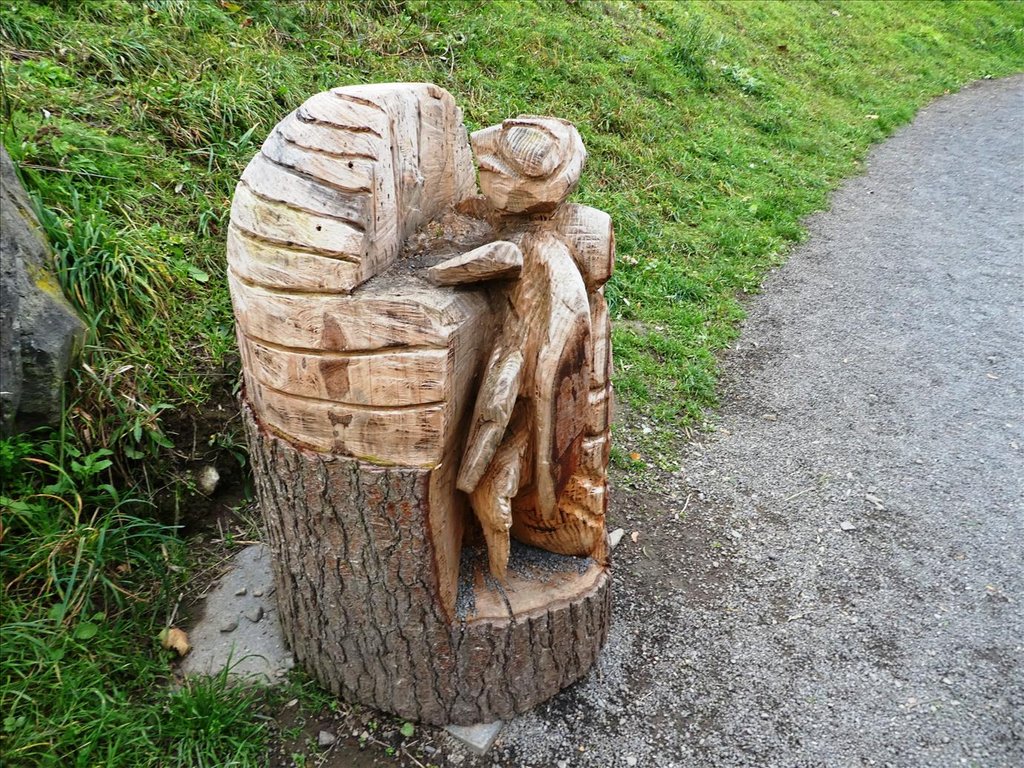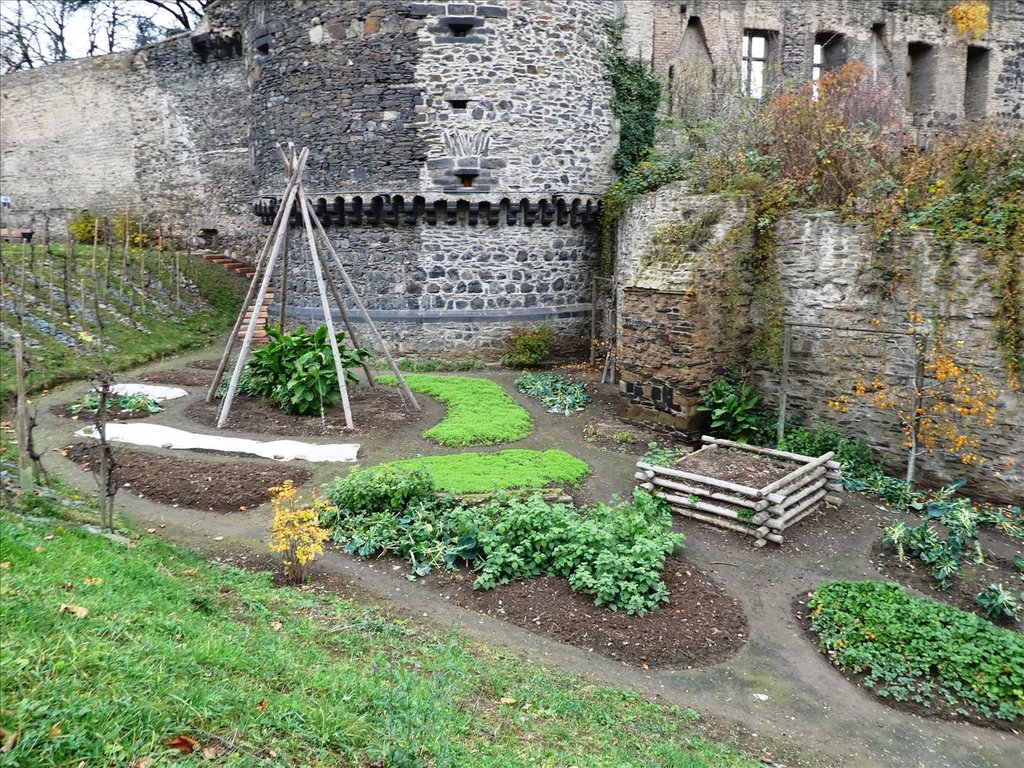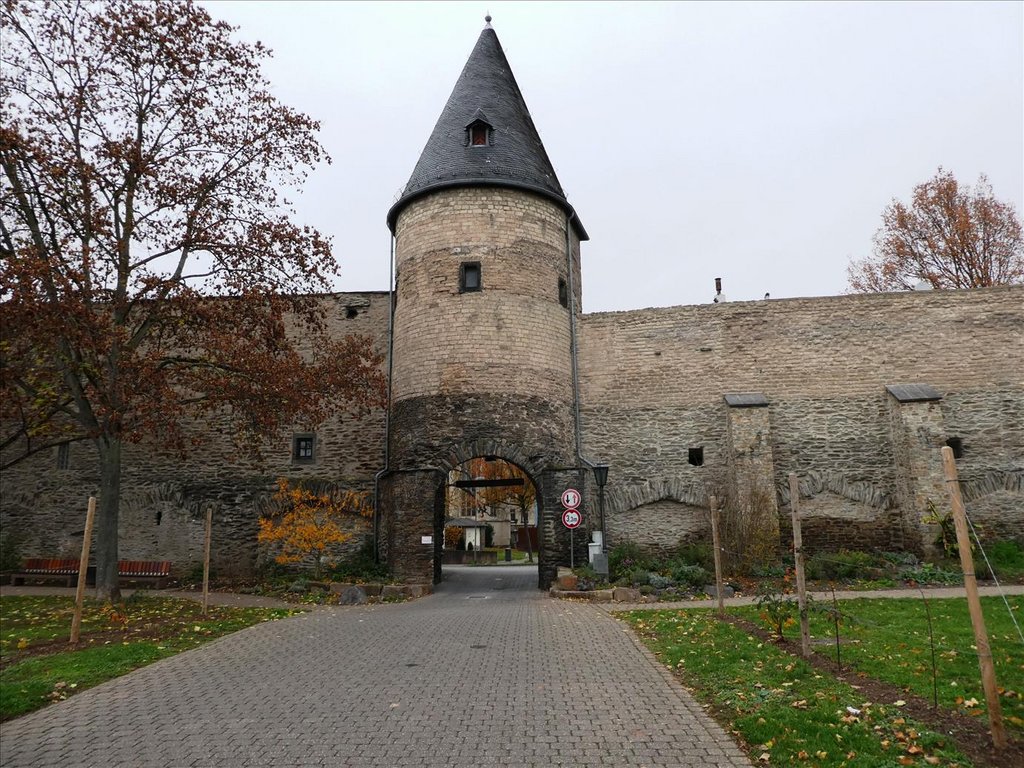 Little herb garden by the old moat -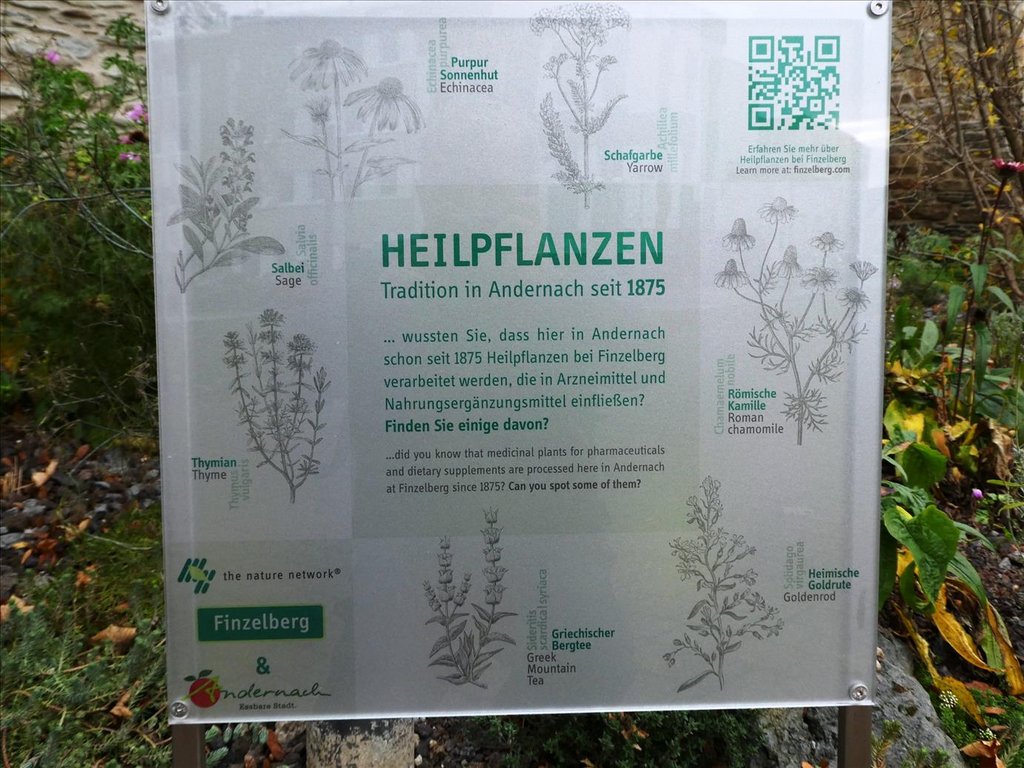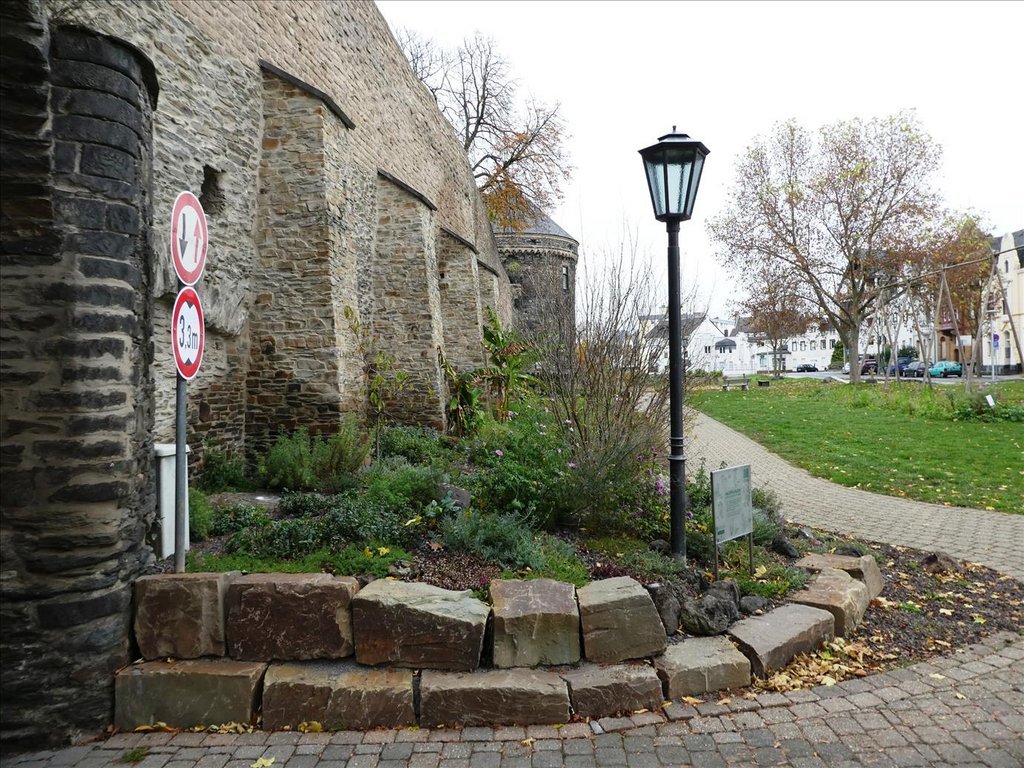 Carrying on, skirting the walls inside by the houses and outside -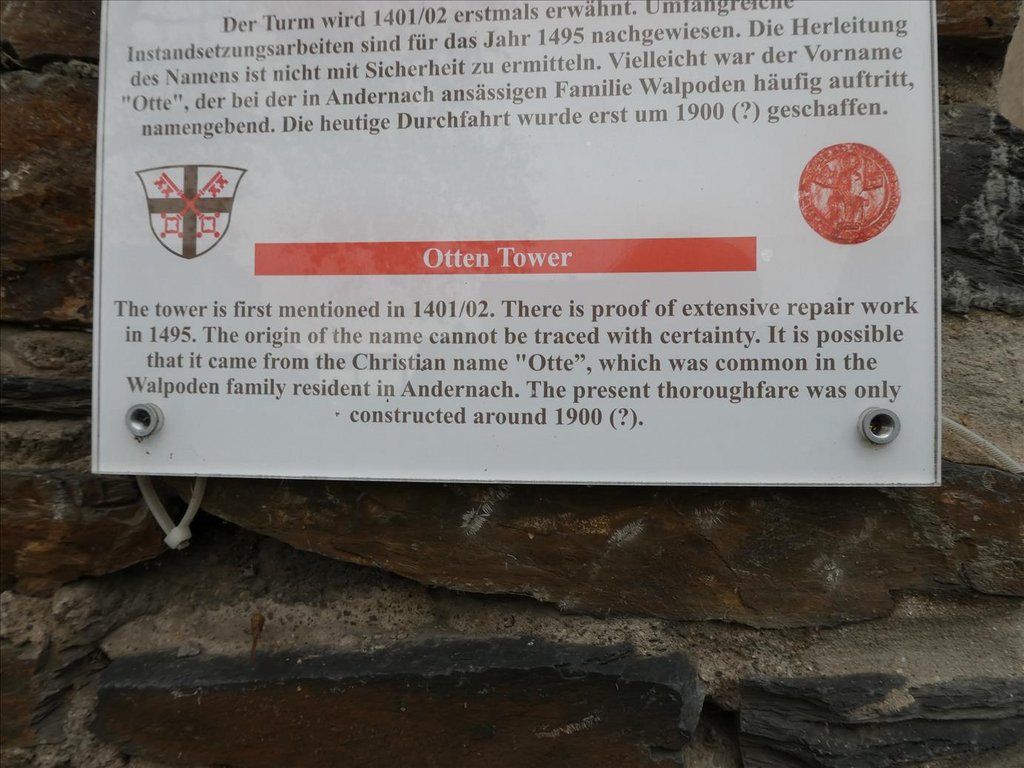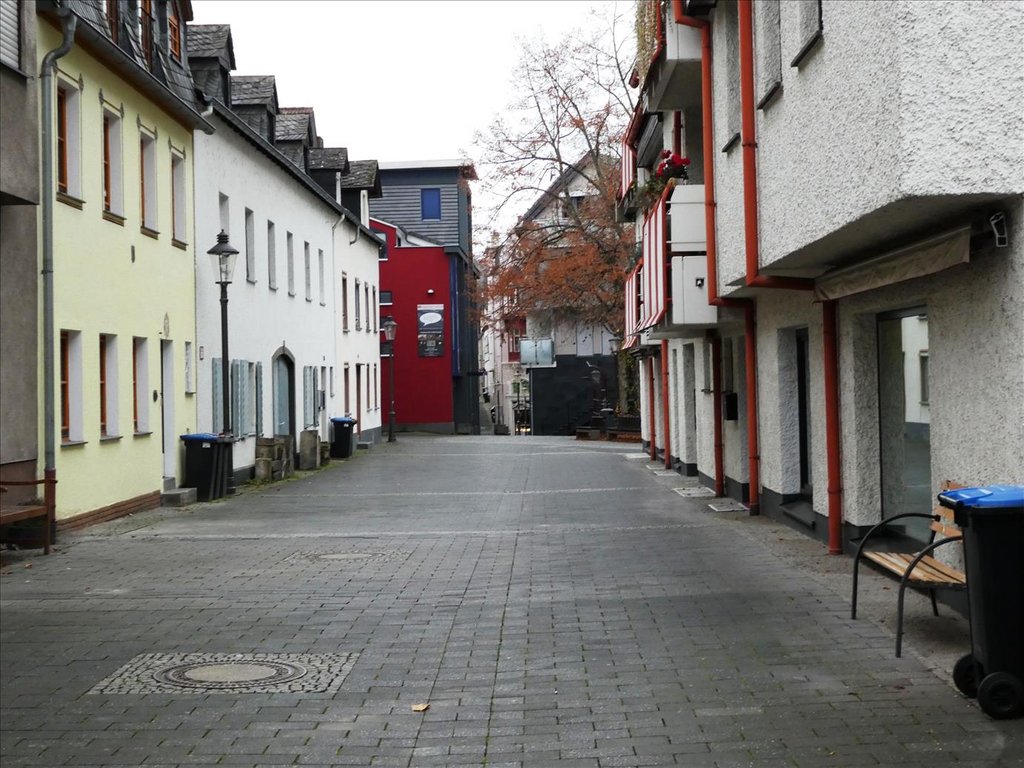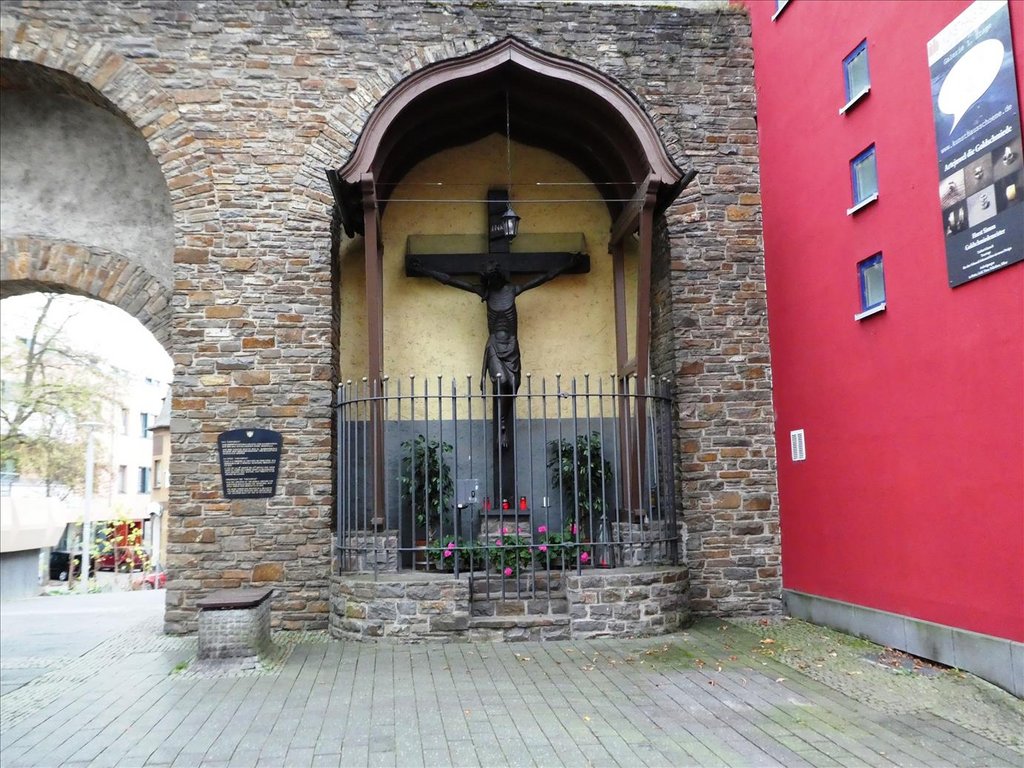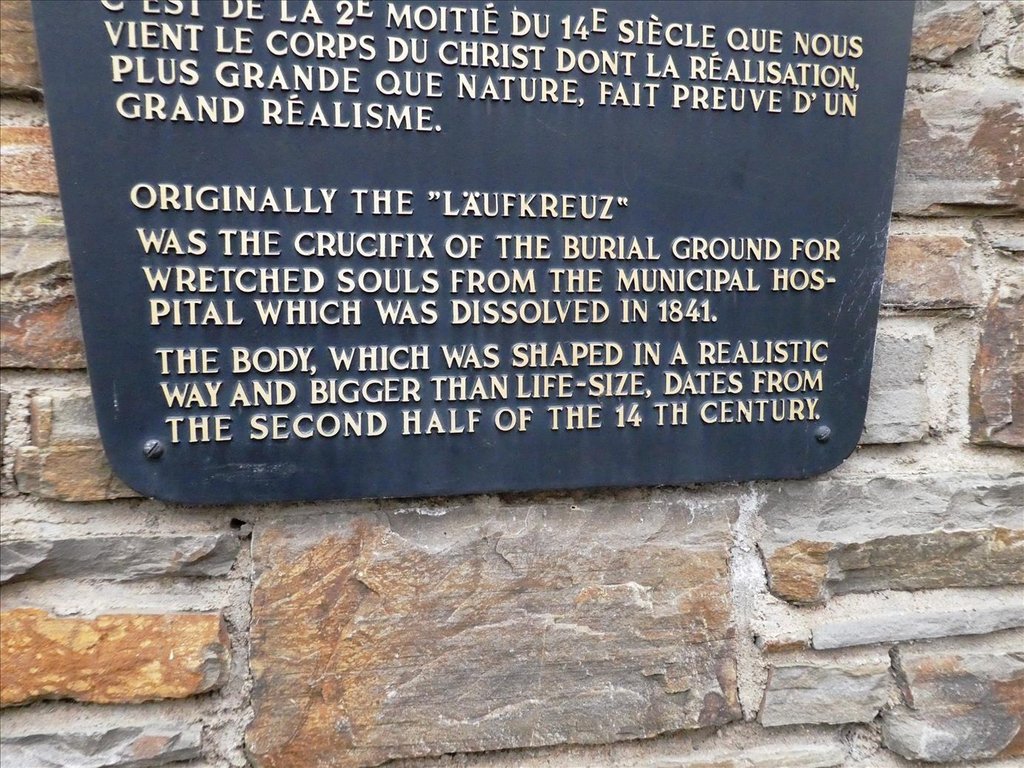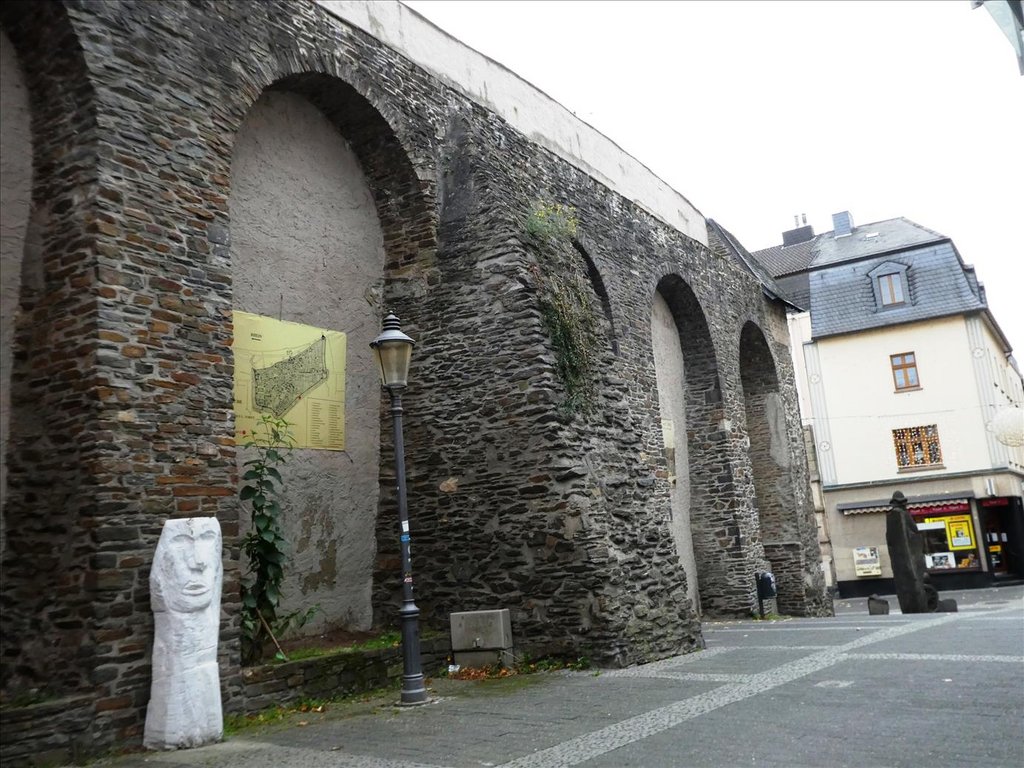 Little map showing the extent of the old walls around the town, to the top is where the river would be -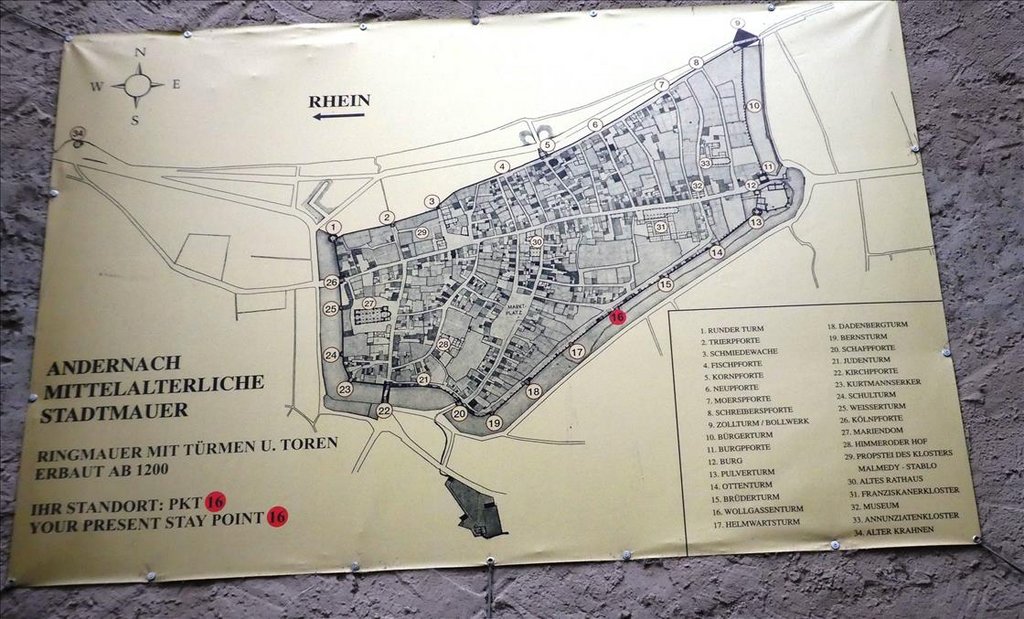 Nice atmospheric poster of how the crane would have been -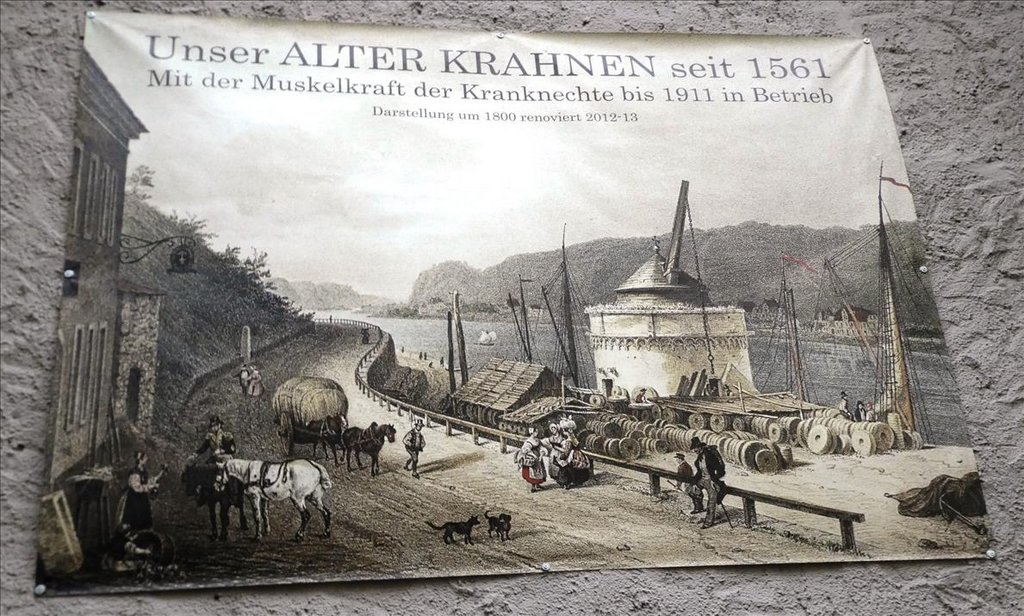 A little further on -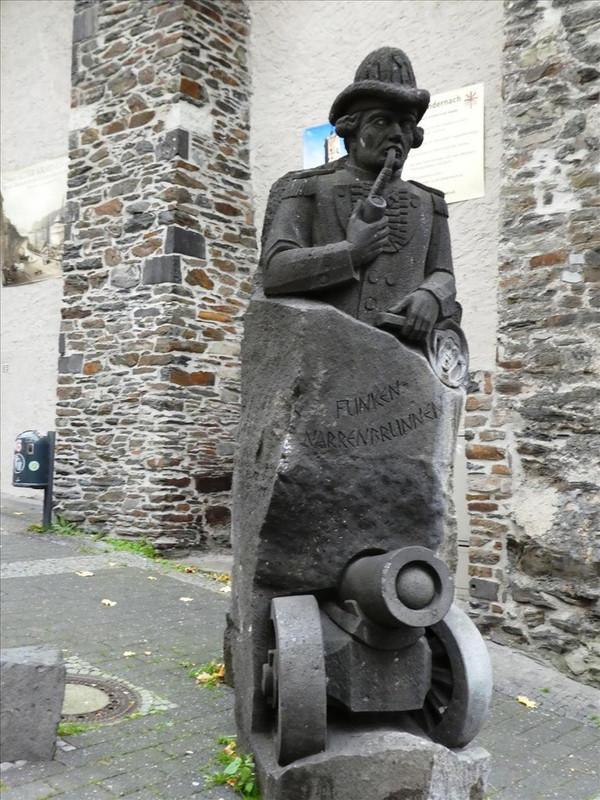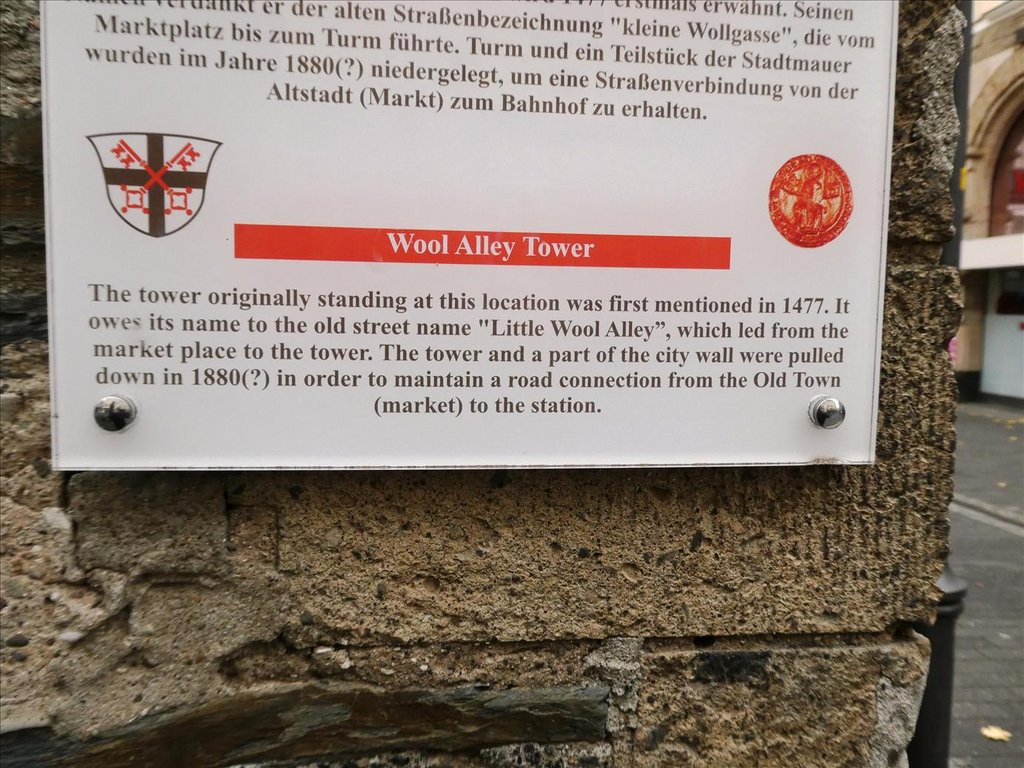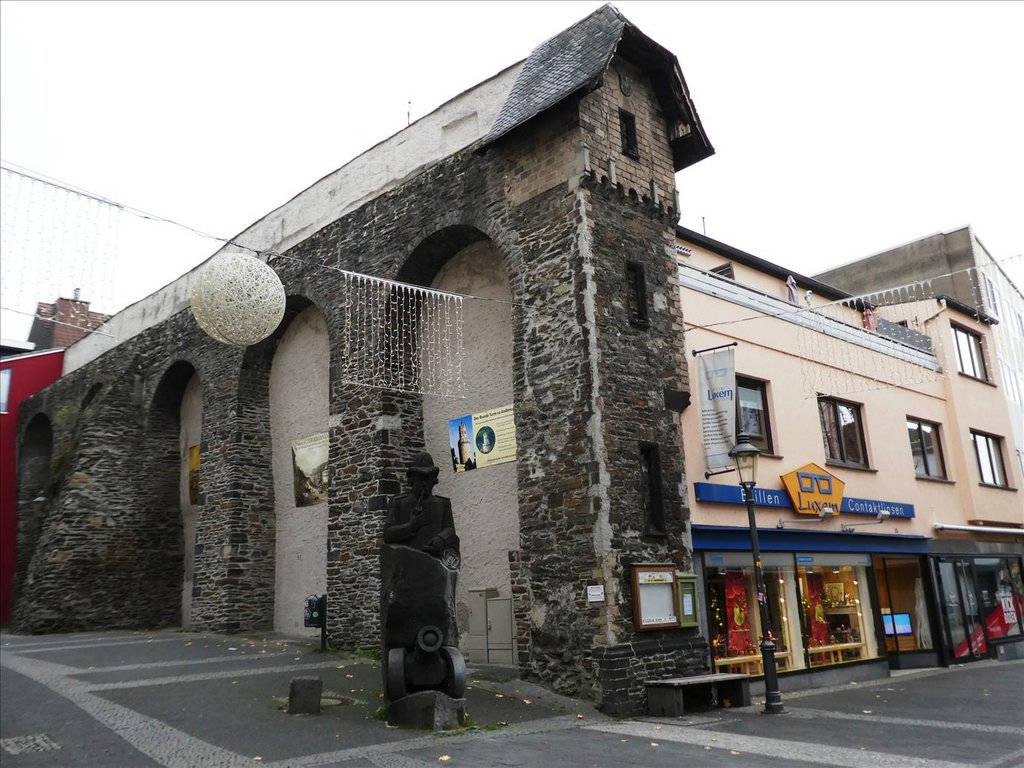 Strange house -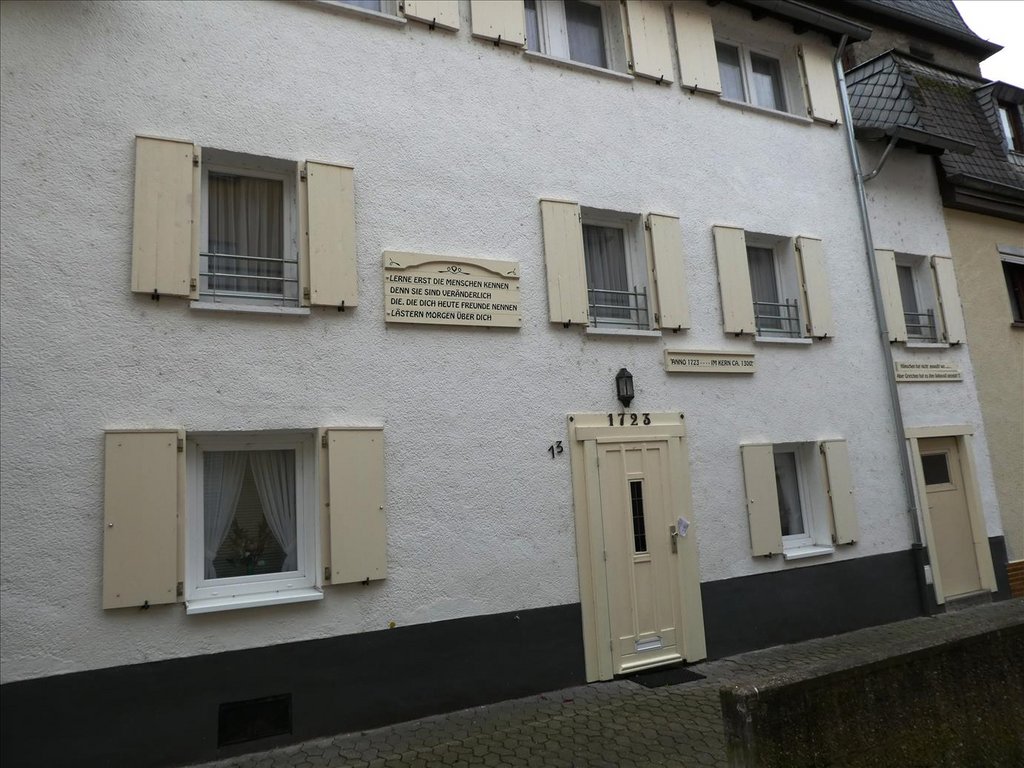 It says the core of the house dates from 1300 -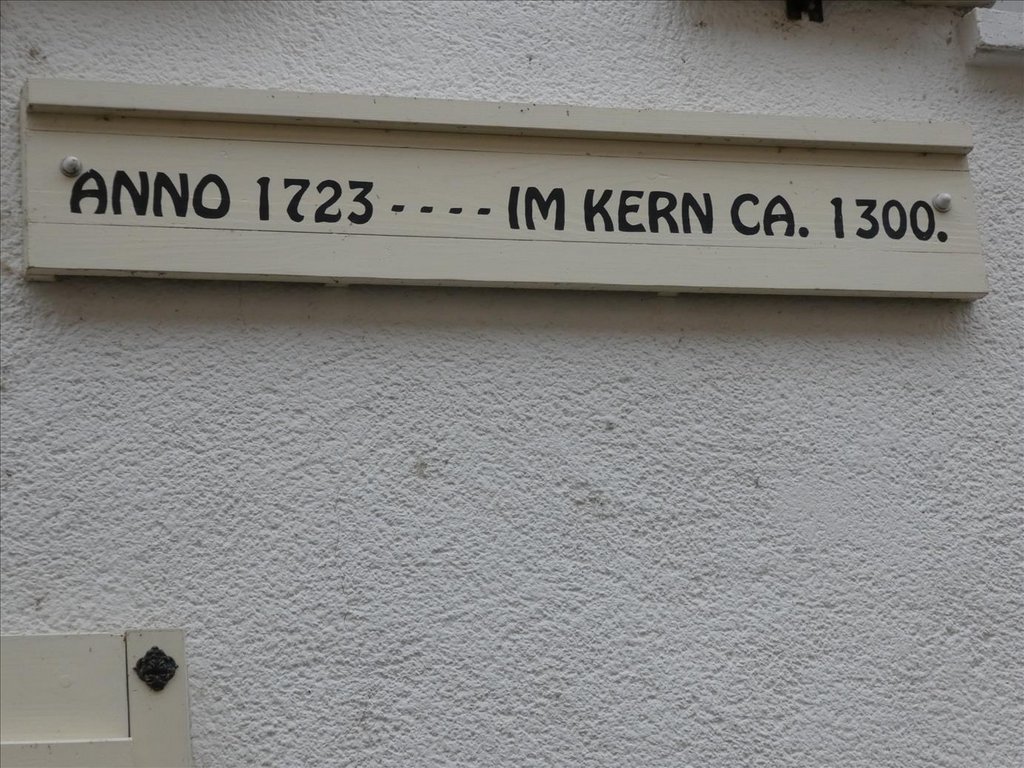 Then there is this -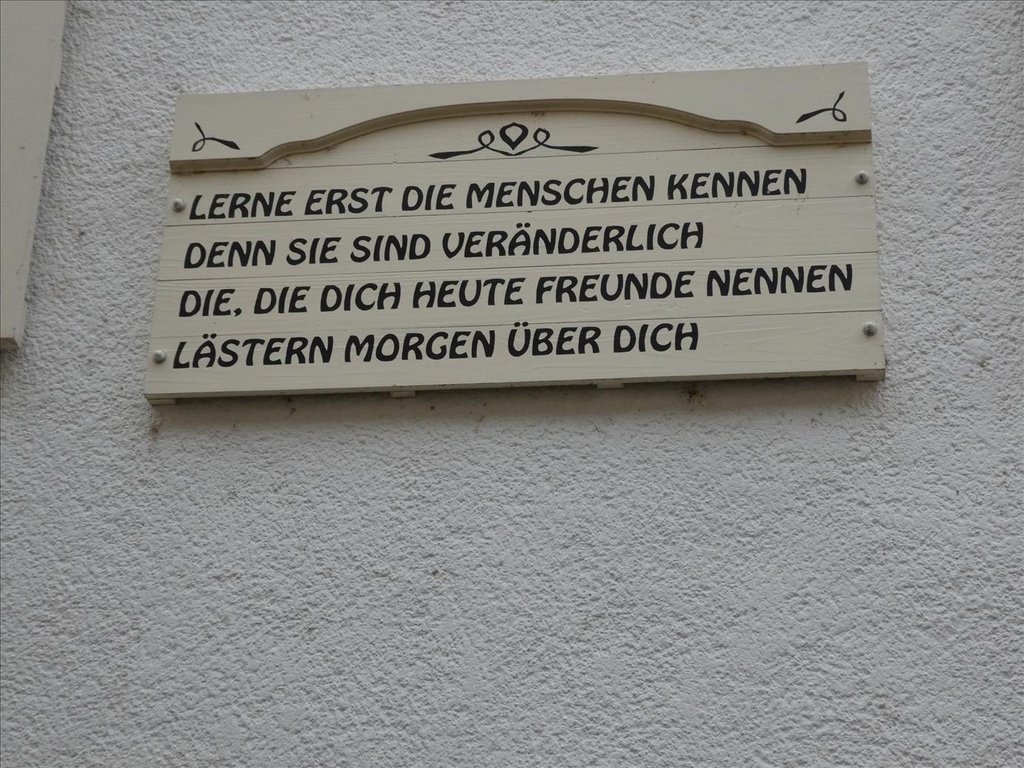 My limited German with the help of Google translates this to approximate, "First get to know the people because they are changeable, those who call you friends today will blaspheme/grumble about you tomorrow."
Charmed, I'm sure, but I think a proper German speaker is needed to refine this and maybe give some context to it but it is a well known German saying. Well known in Germany anyway.
Nearly most of the way round now -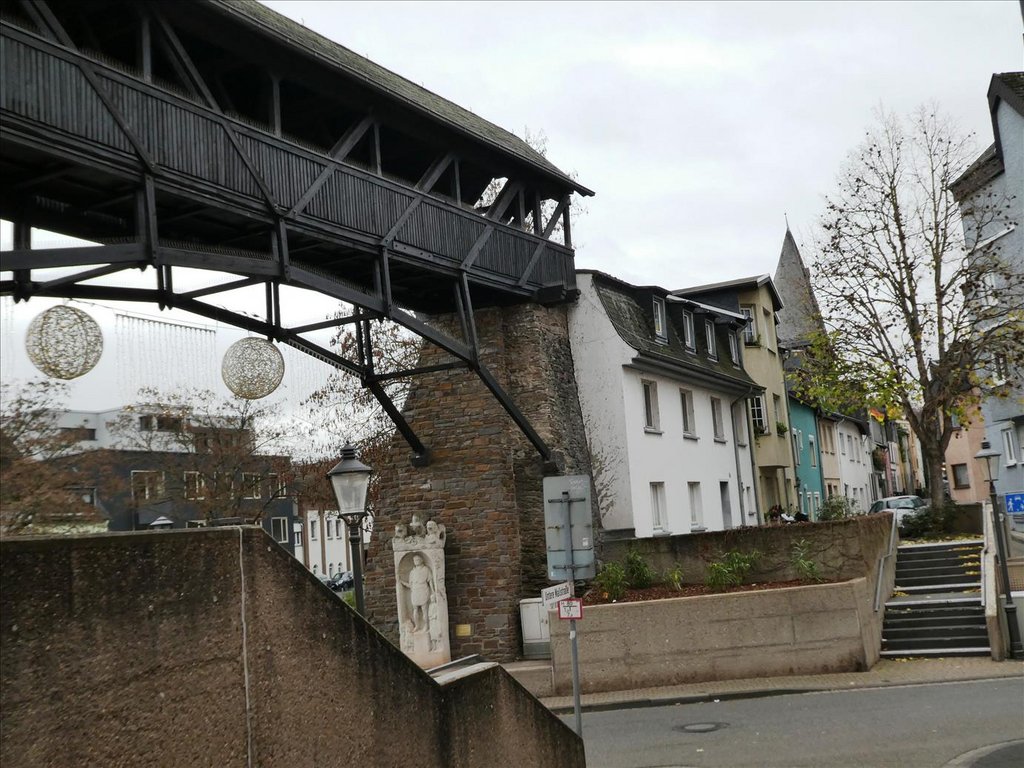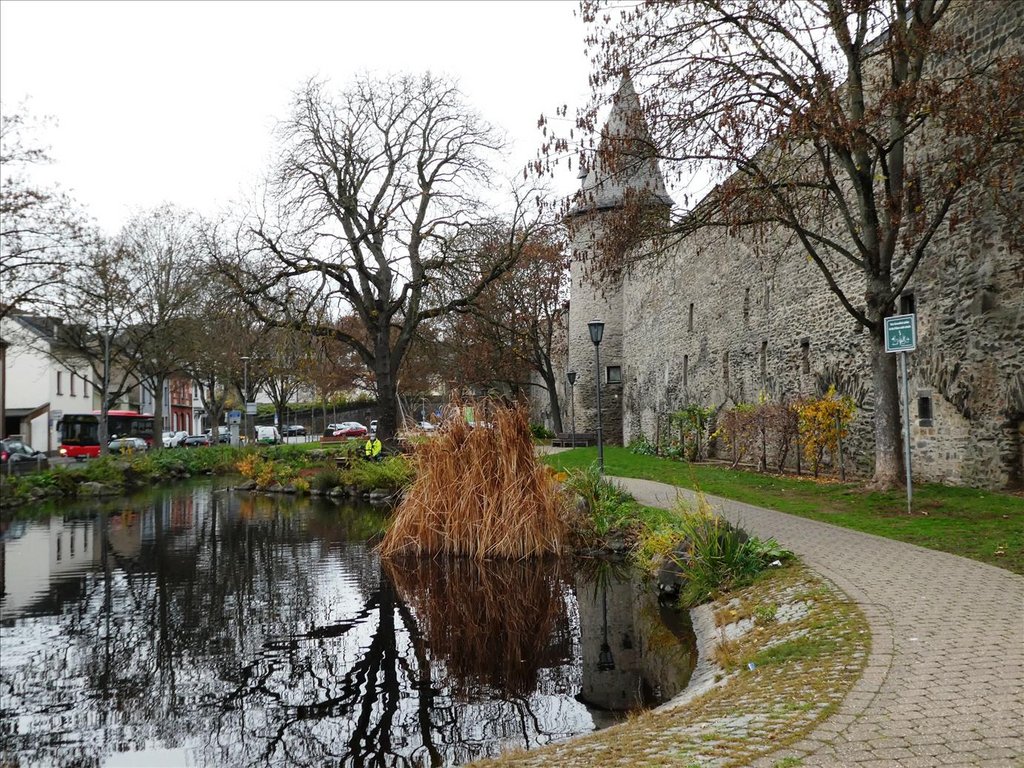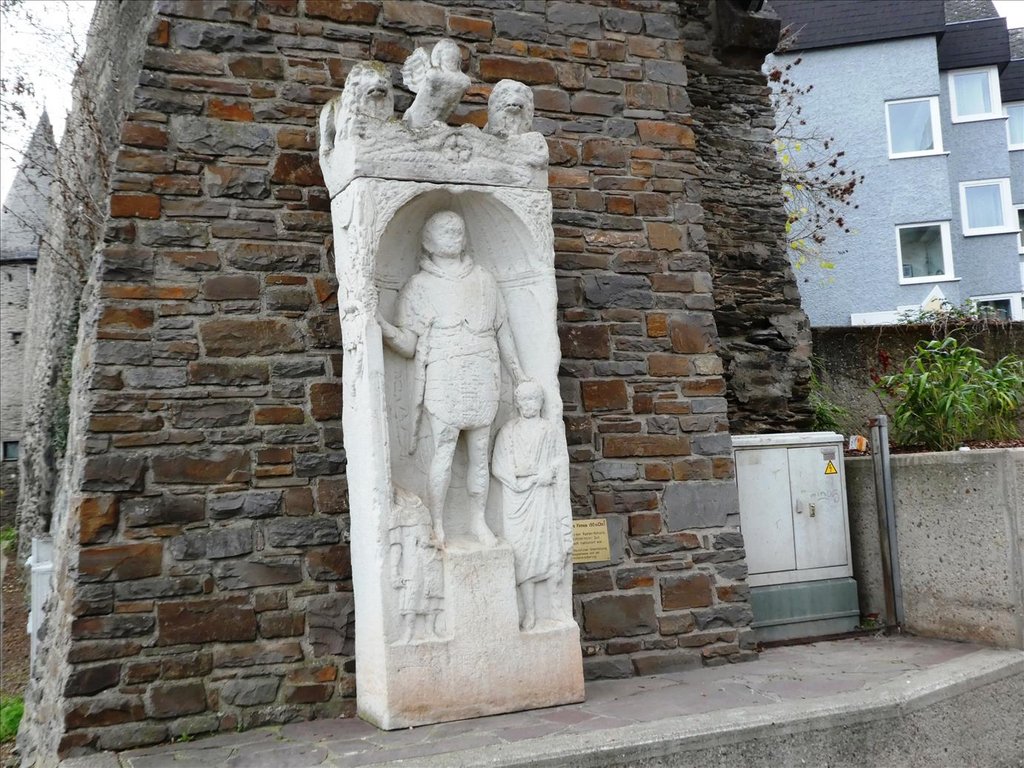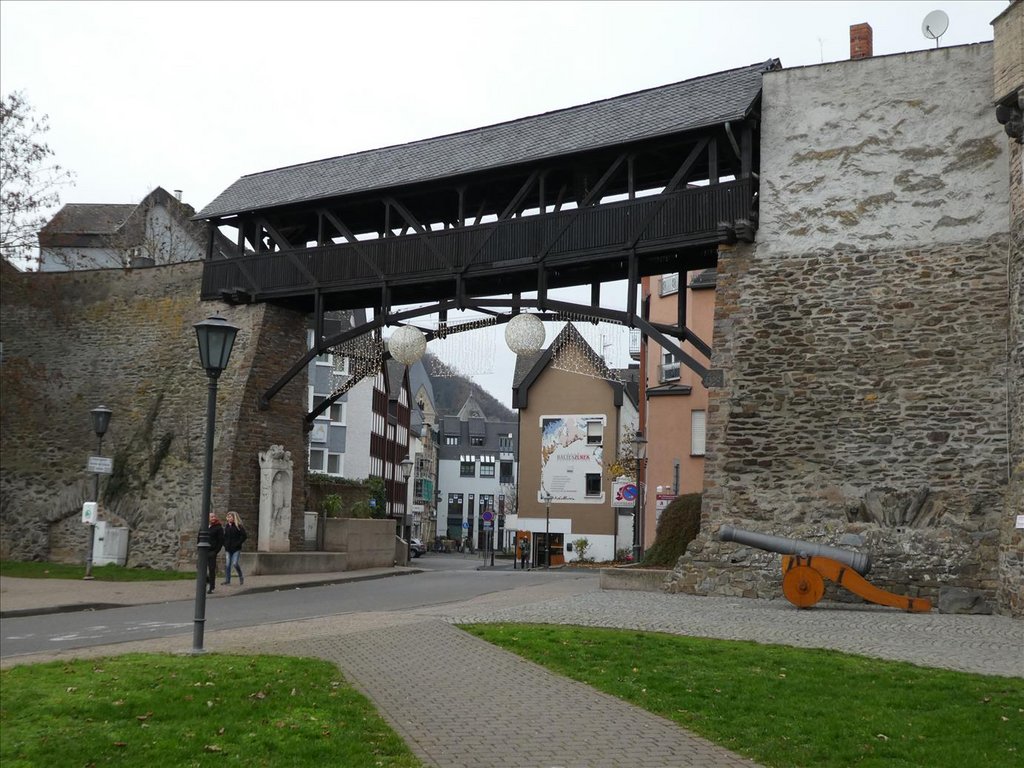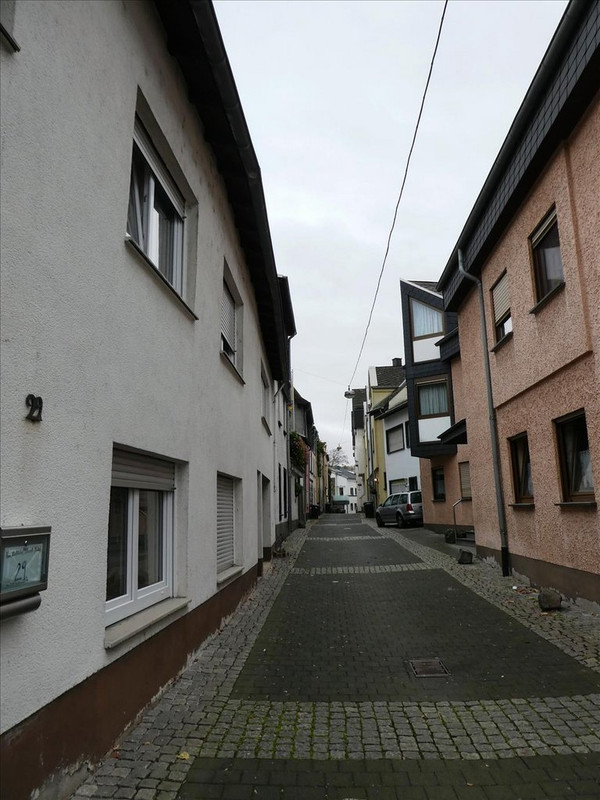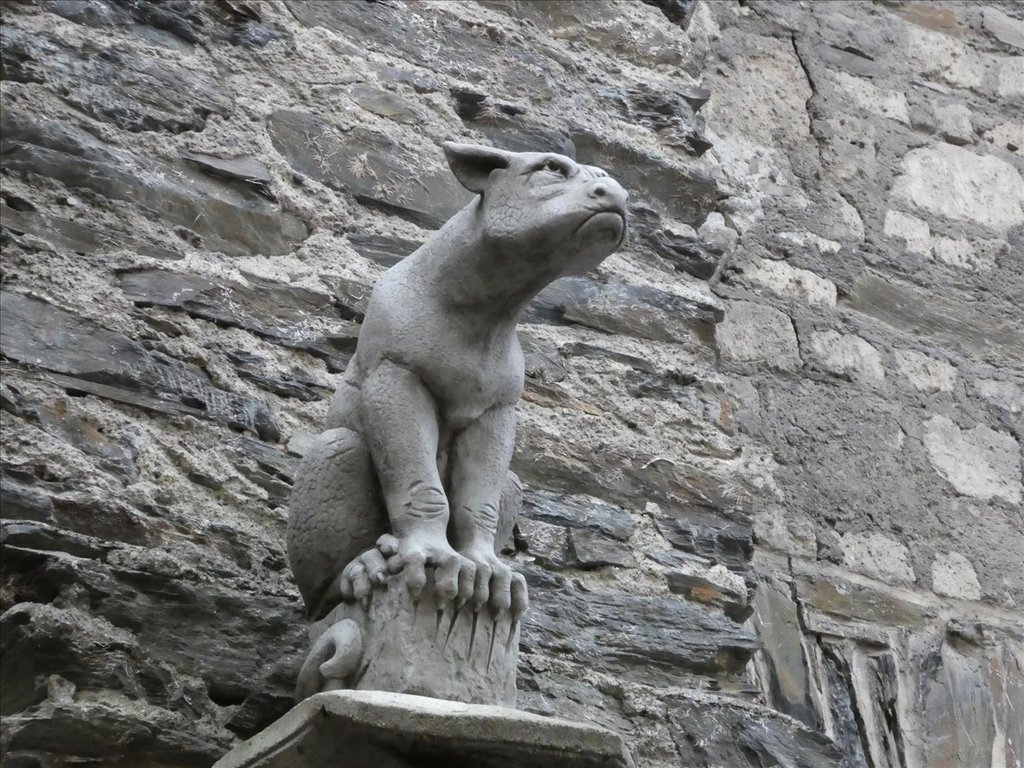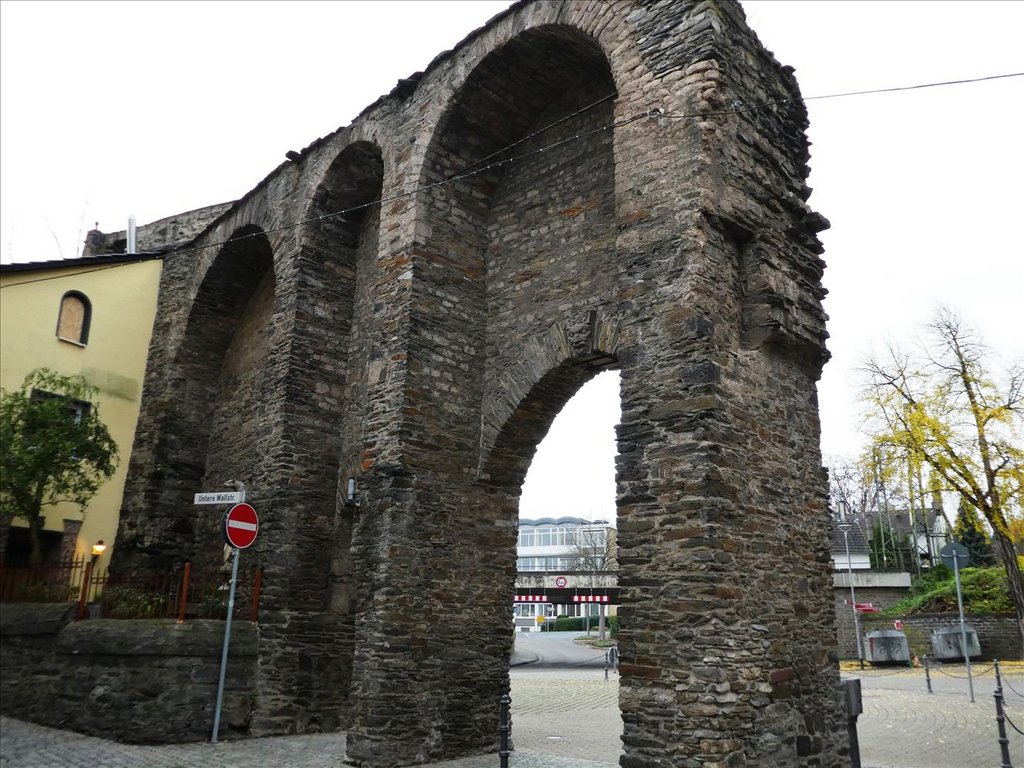 Cut through a couple of streets and back to the car parked near the big tower. It's dropping colder and I'm getting the first pangs of hunger -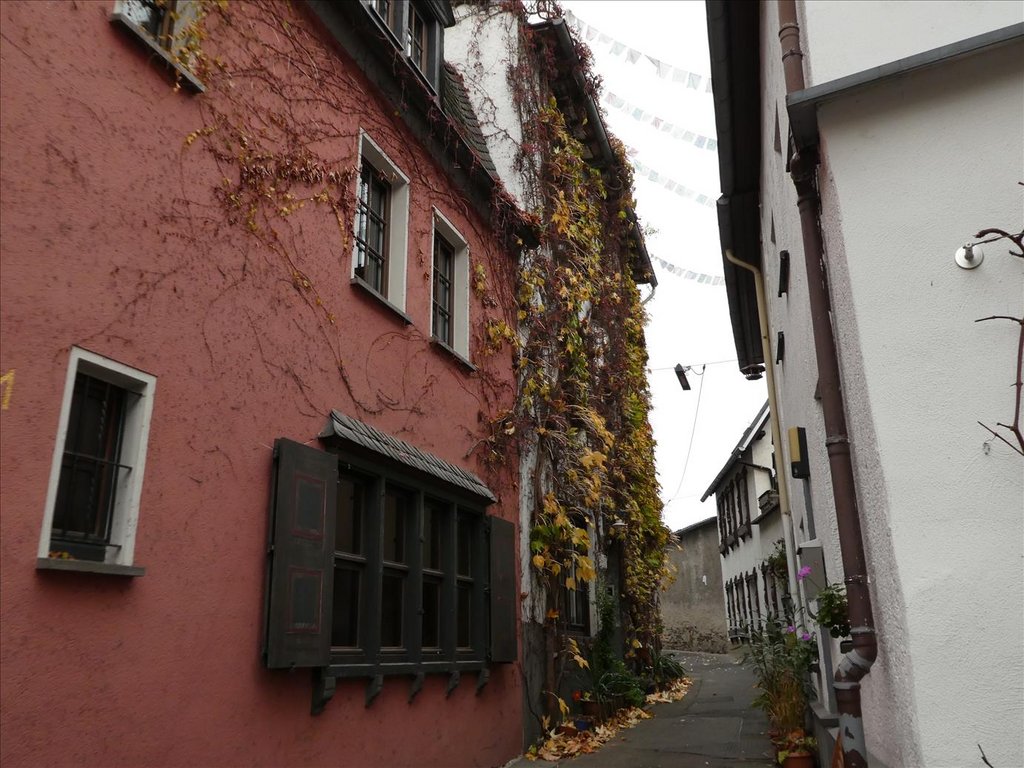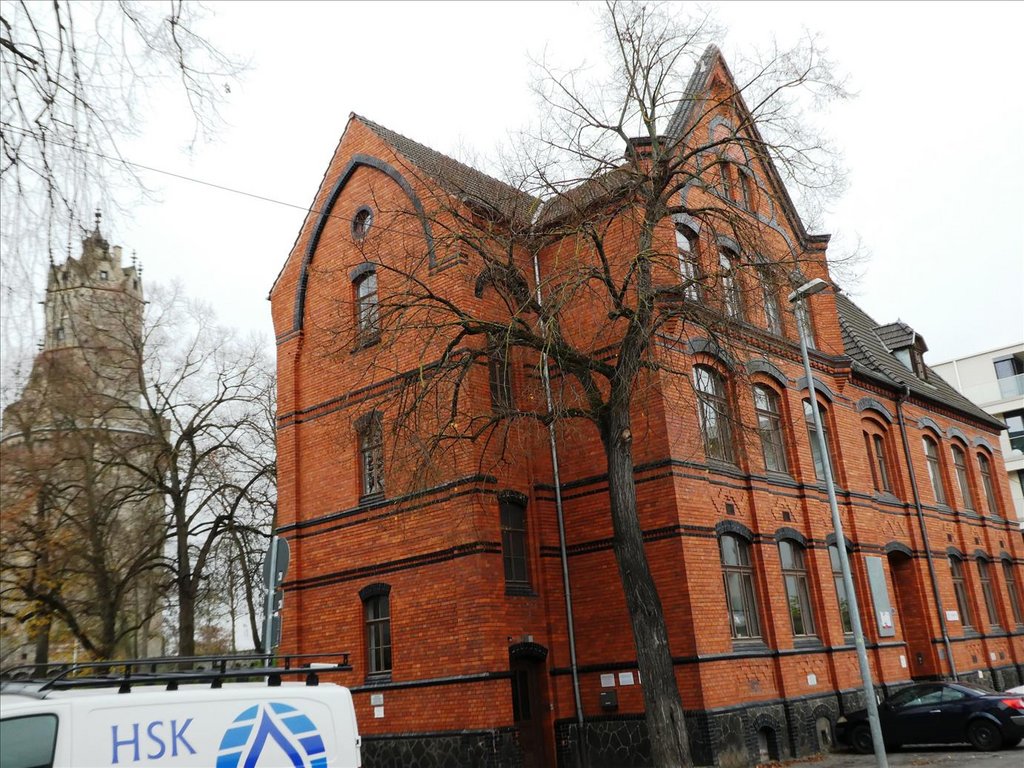 It's not even winter yet and I'm fed up the short days and cold weather. Still got months of it to come. I have this wild idea I might go and live in Africa. Somewhere easy like Zambia with its good, mild weather.
Bugger, done that.
Bosnia beckons with snowy and icy days but I'll get used to it. I'll complain incessantly no doubt, but manage.