Post by onlyMark on Nov 28, 2020 16:53:29 GMT
I decided to make myself a pizza for lunch so in preparation I thought I'd work off a few calories first. Stretch my old legs. So I went for a local walk.
I'm about ten to twelve km south of Bonn, village called Mehlem, and as you would expect, all the surrounding villages have eventually been joined up with urbanisation. But there are still remnants of the old places that would have been farm houses, worker's houses, church houses etc.
North of me is Bad Godesberg where when Bonn was the capital of West Germany, was the Embassy district. Loads of big posh houses there. And a nice little castle.
A lot of what I see nearby is quite modern because even though there is evidence of people living here since the 4th or 5th Centuries and documentary evidence shows from 804AD, the village has suffered at times from wars.
There was a battle in 1583 which saw fire destruction, the Thirty Years War added to it plus various floods, on January 13th and 16th, 1633, both parts of the village were plundered and completely burned down by Swedish troops, in 1816 there was famine and the old village all but disappeared, and not forgetting the repeated witch trials.
To top it all off, the area was known for its wine growing but in the early 20th Century a type of lice accidentally arrived from North America and decimated all the vineyards. From then on the area became meadows and fruit growing.
The story doesn't end though, because there is a stream running through the centre of the village (into the Rhine) and in 2010 it flooded. This washed away many of the houses near the main church in the centre, flooded countless basements and completely washed away a channel that took the stream down to the river.
I'll try and show you some of the old stuff.
First is a small Chapel dedicated to the 'Seven Sorrows of Mary' and was built on the same site of an older one destroyed in the Thirty Years War, so 1681 -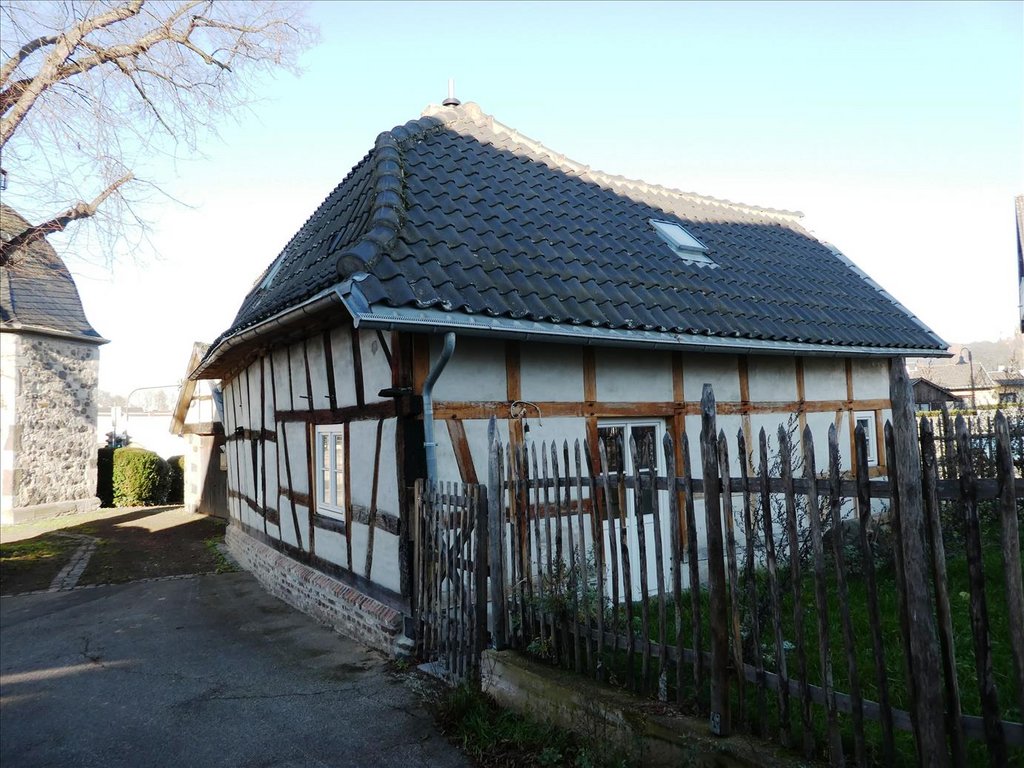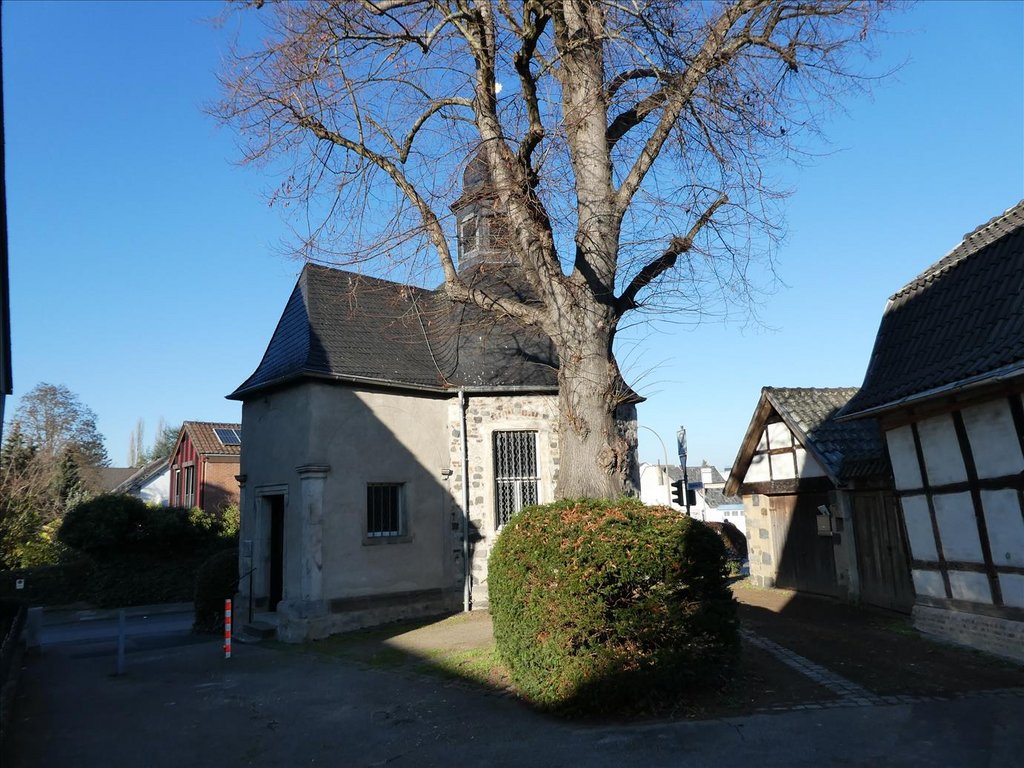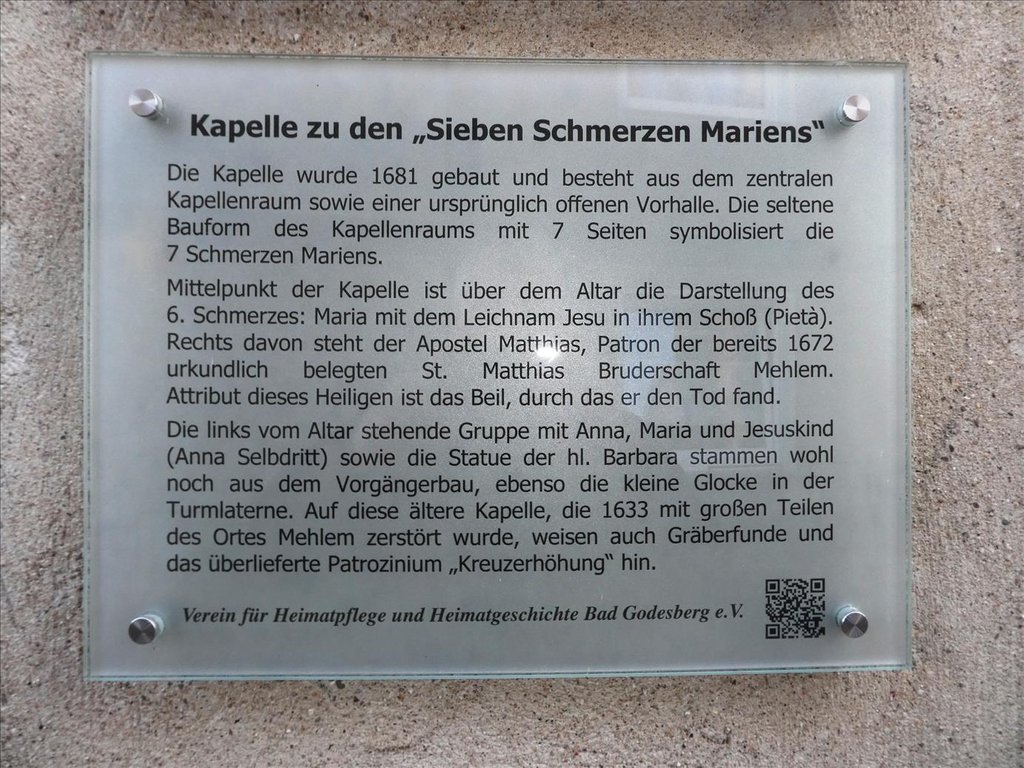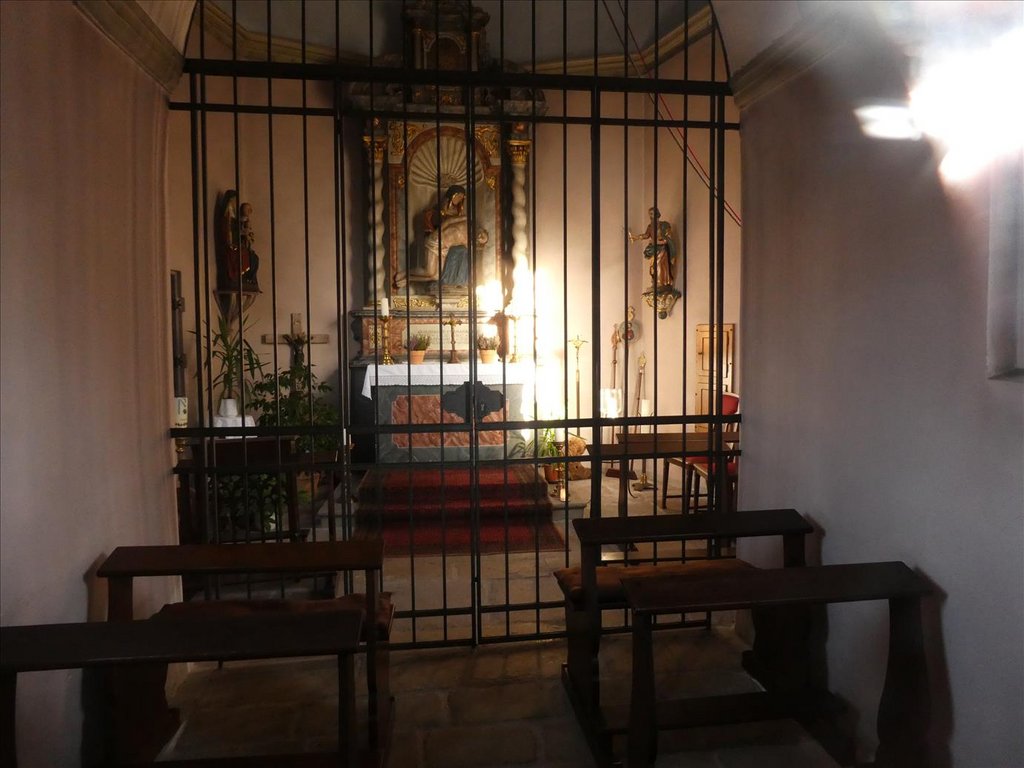 Random places as I go around, maybe not that old -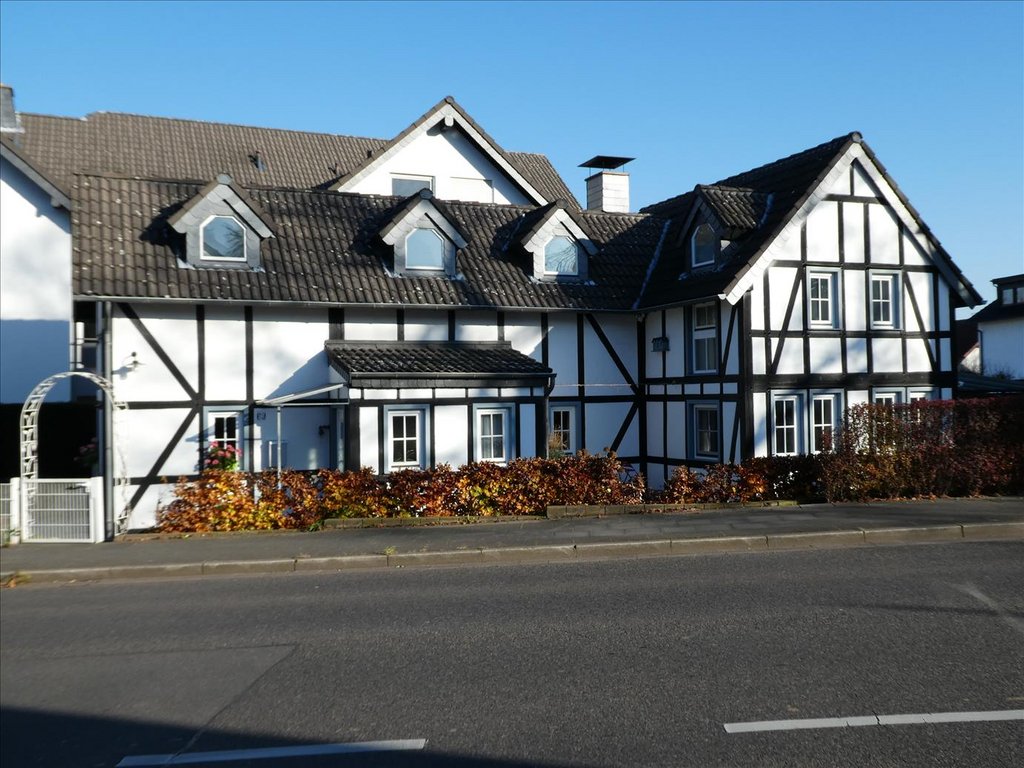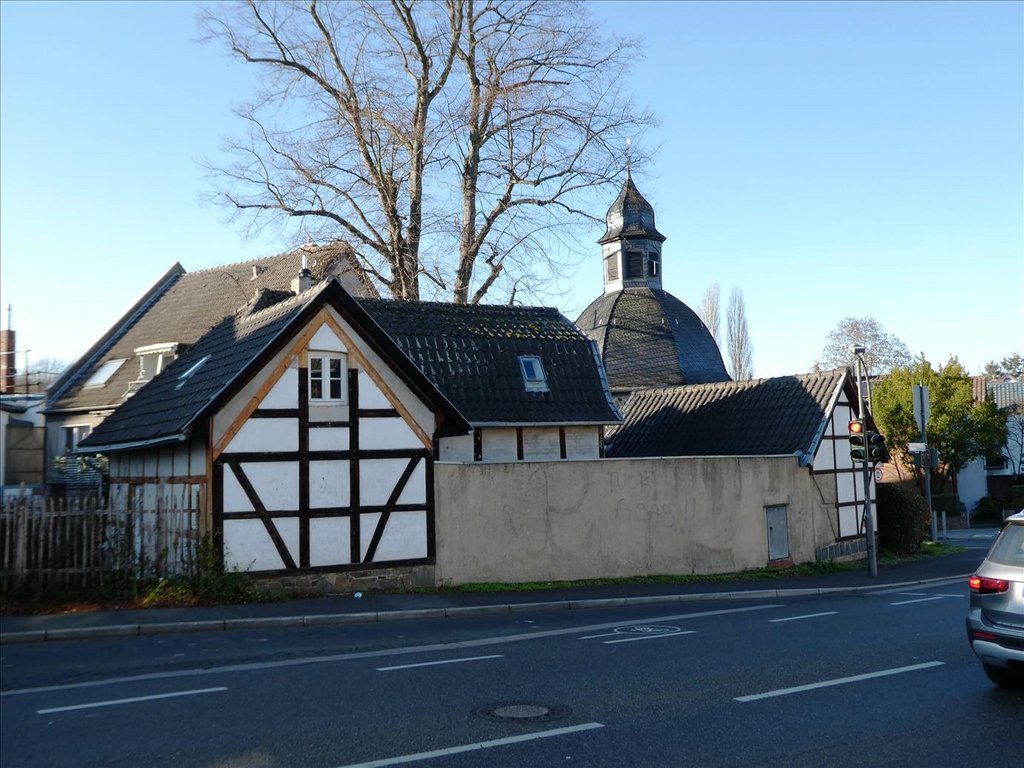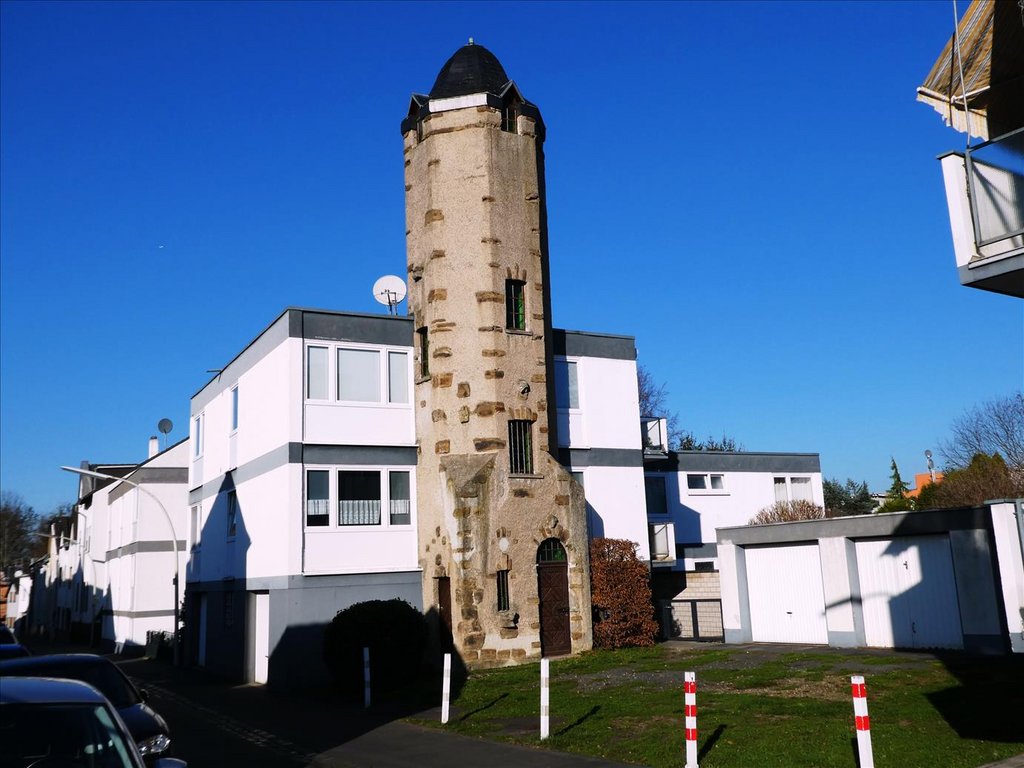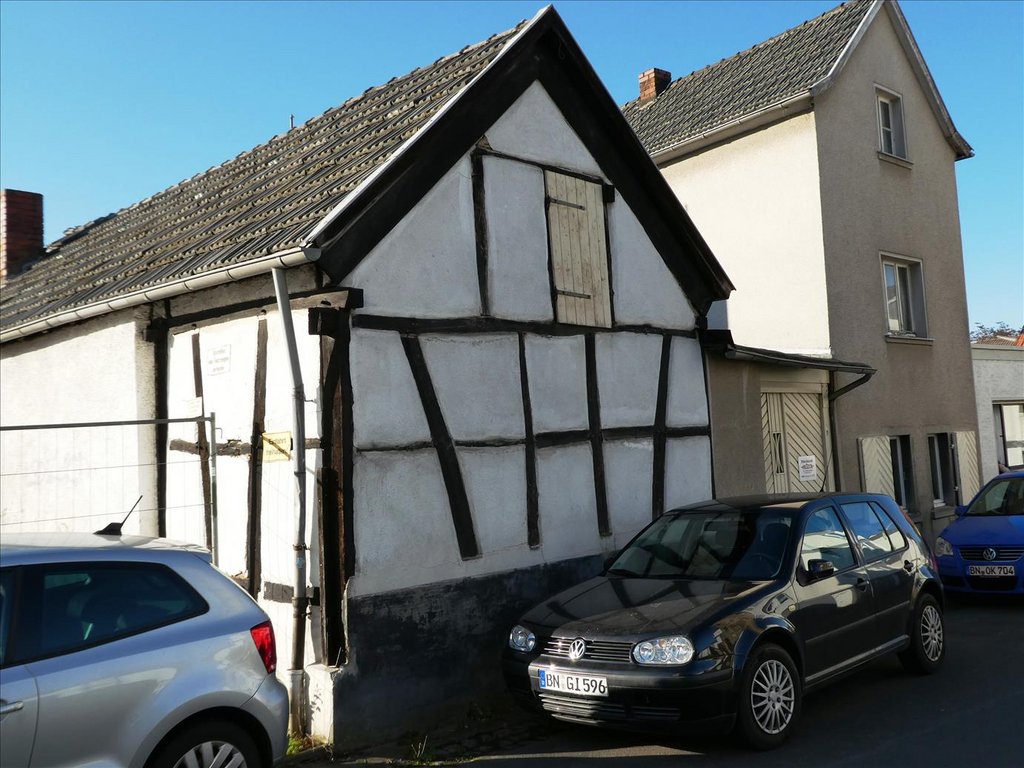 To the left you can just see a stone cross. This is from 1766 and commemorates the five wounds of Christ -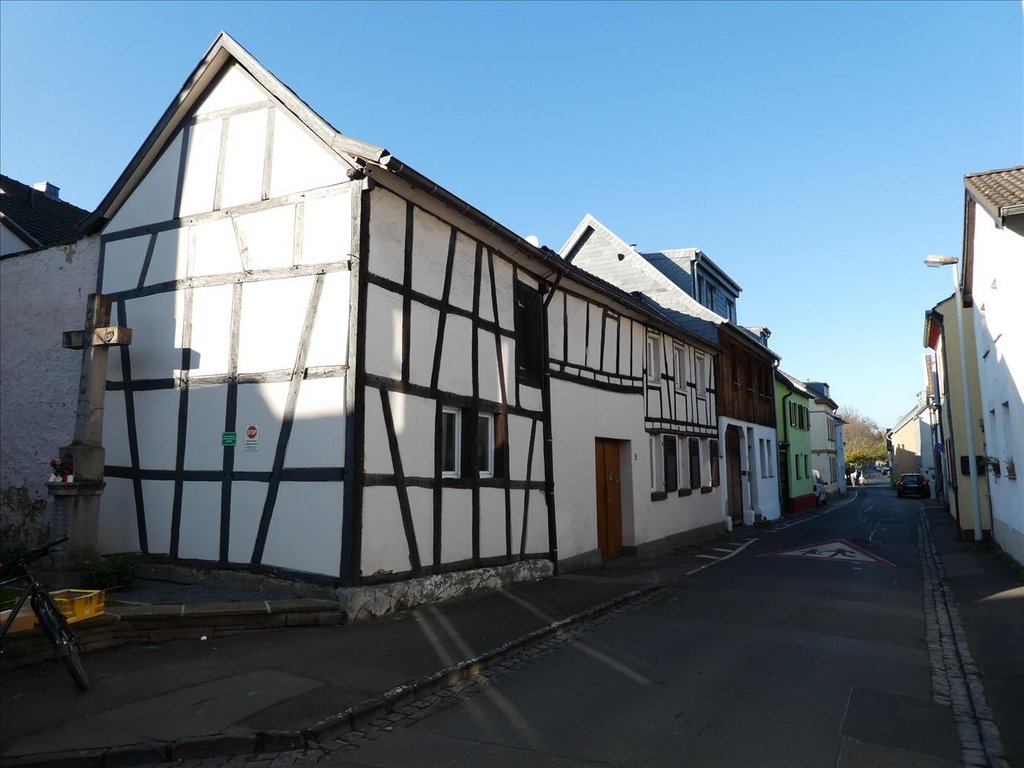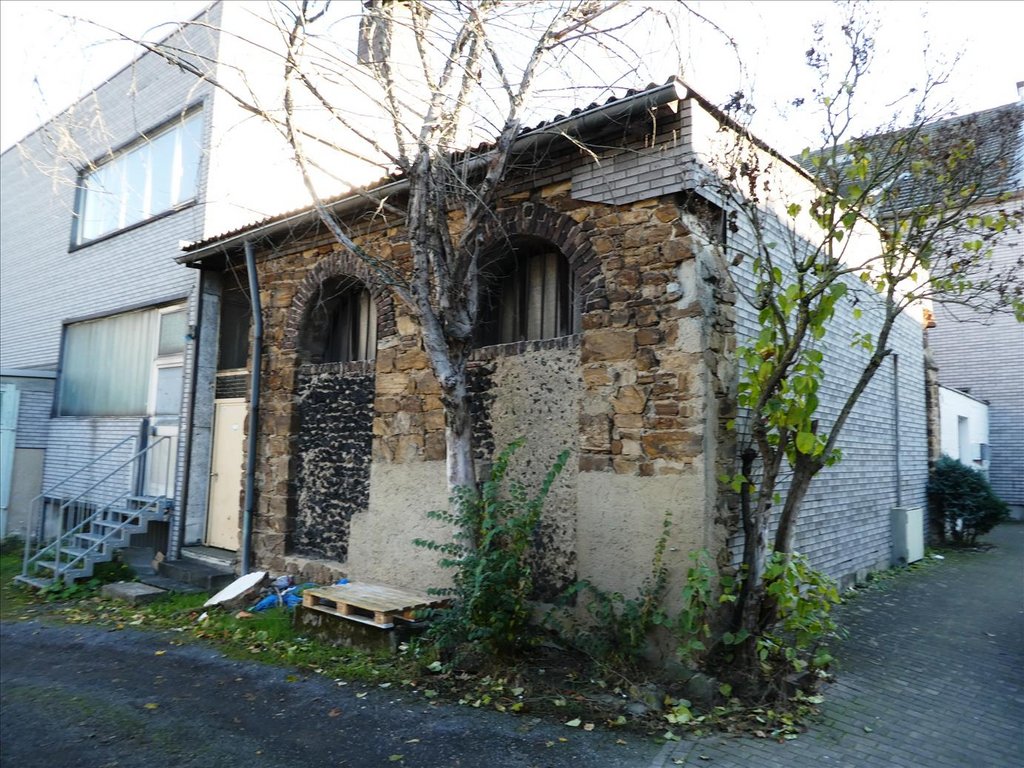 Moving around we come to the main church. Spotted a strange looking clock on a building as I worked my way to it -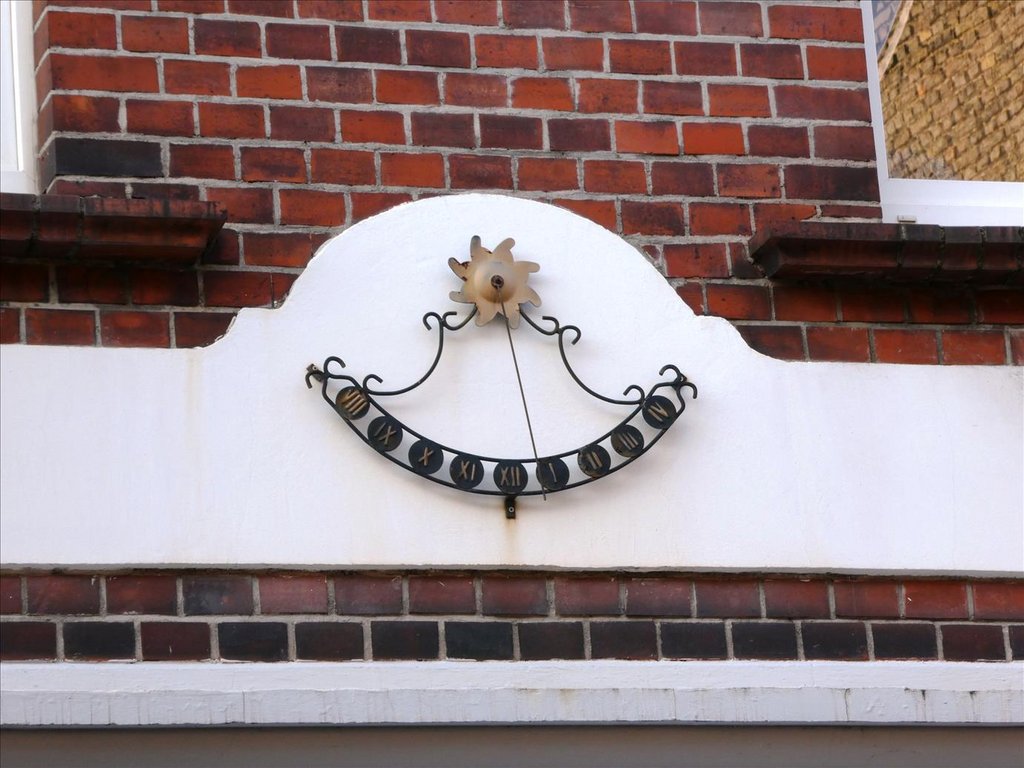 This is the church of St Severin.
The original was built in 1181 and destroyed like many other buildings, during the Thirty Years War.
The second church burnt down as the result of a lightning strike in 1860.
Another new one was built in short order in a neo-Romanesque style and opened in 1863. Since then it's been renovated a couple of times -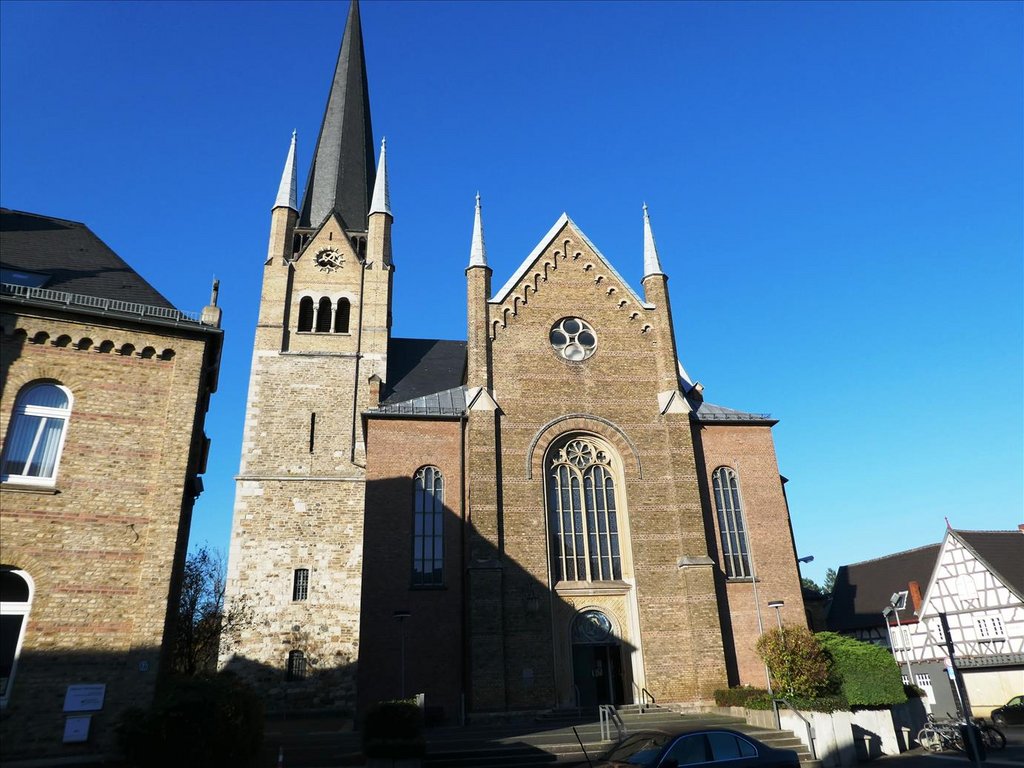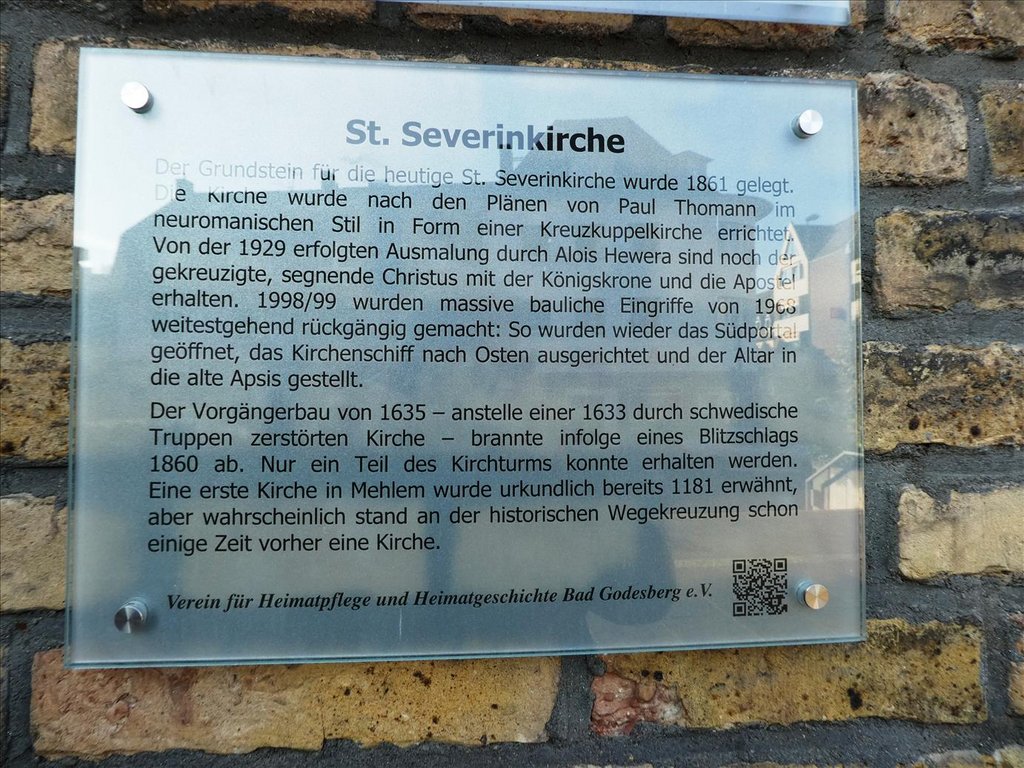 Moving on (first one is 1721 and the next 1731) -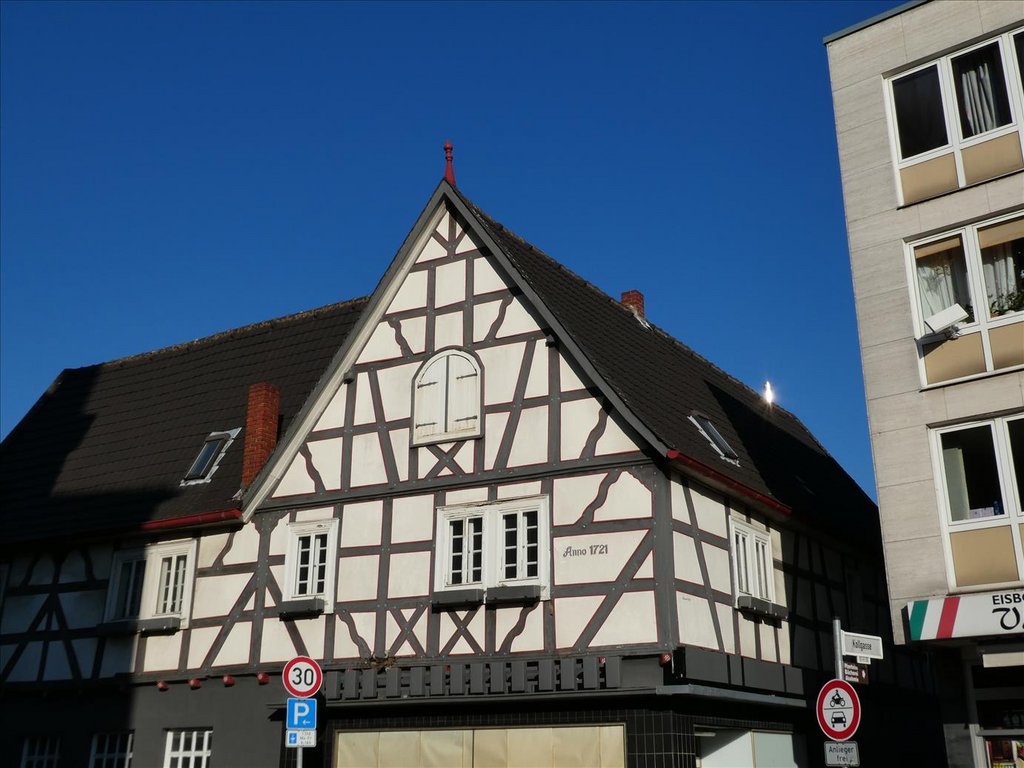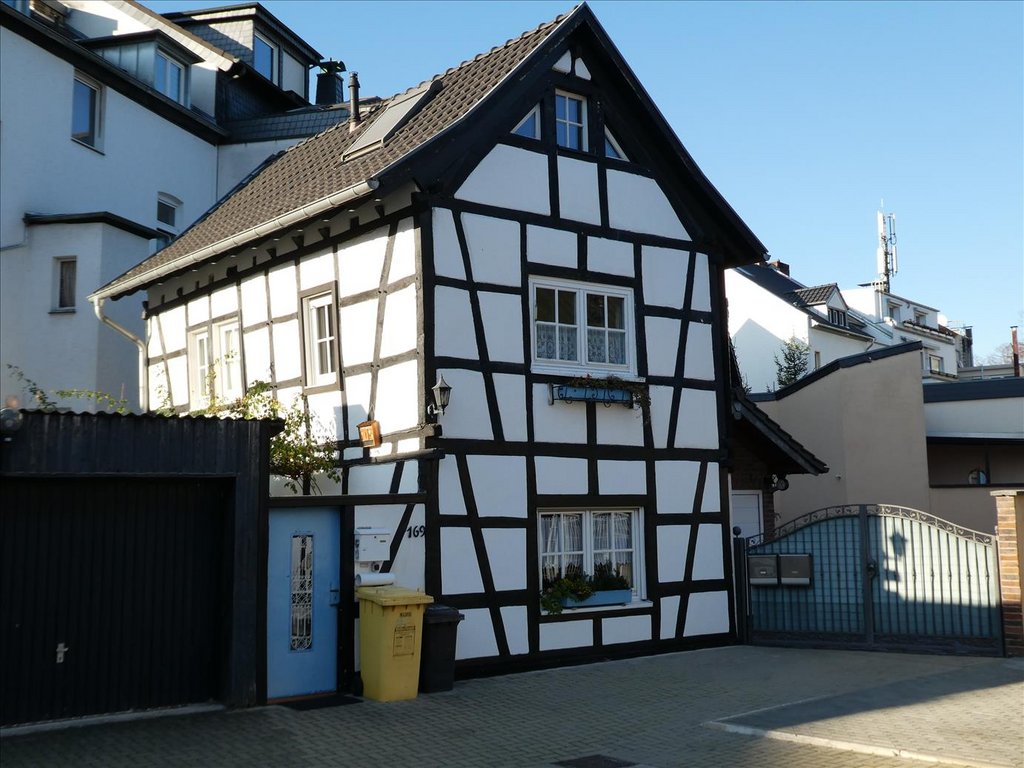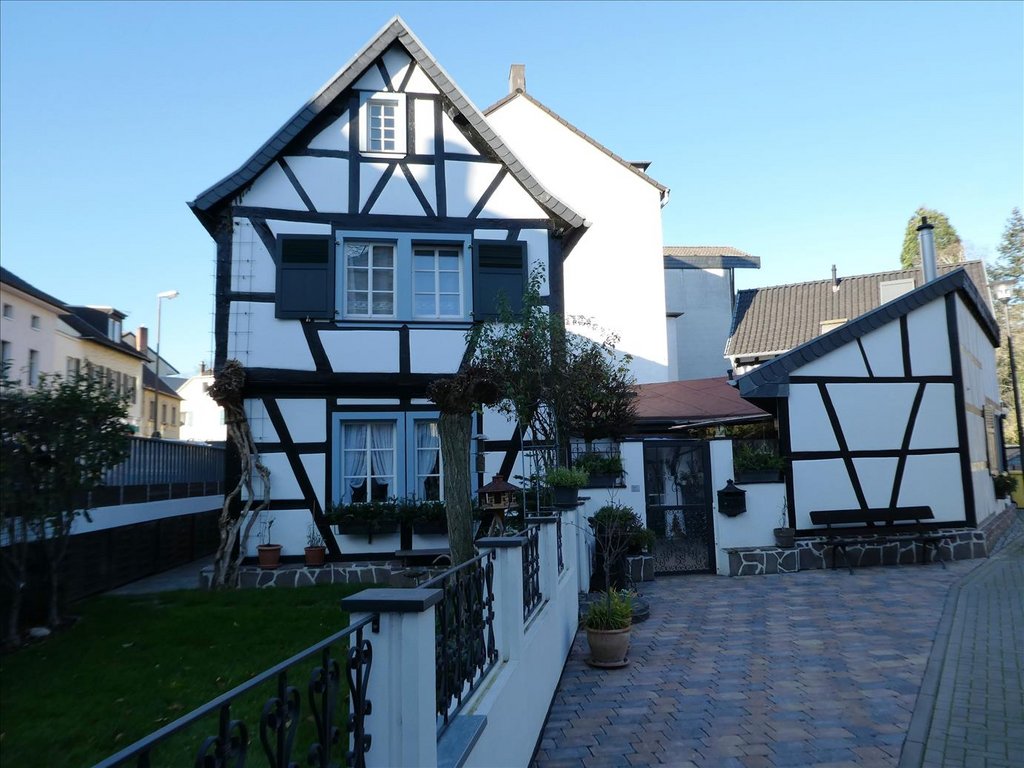 Drachenfels is always looking at you -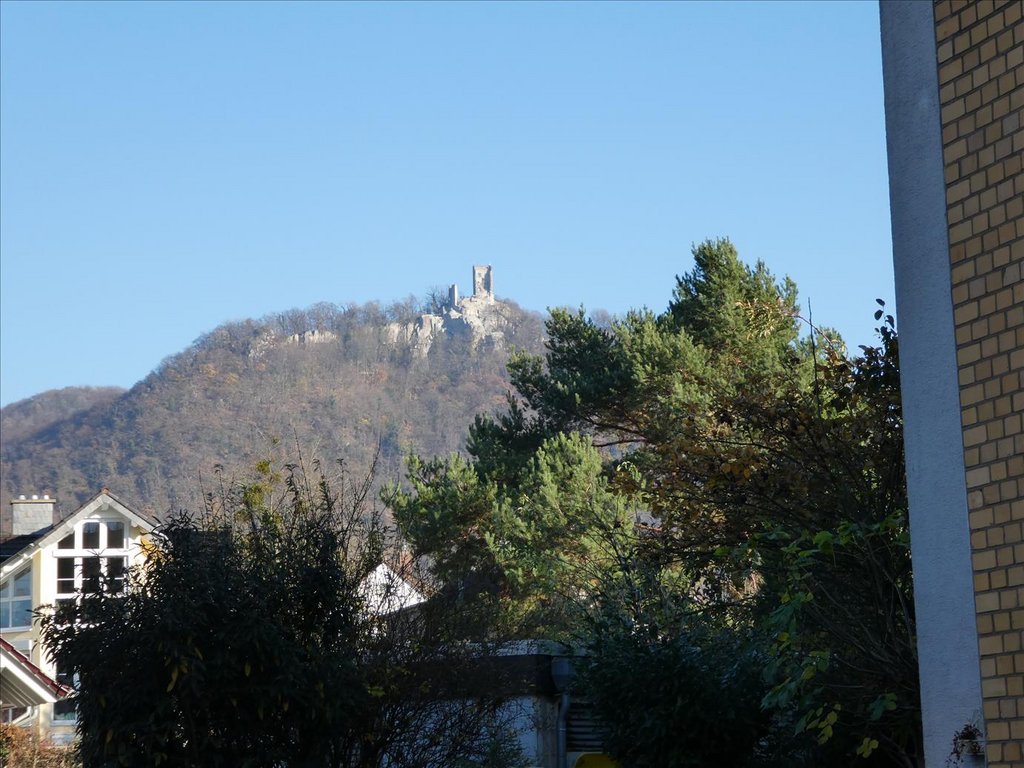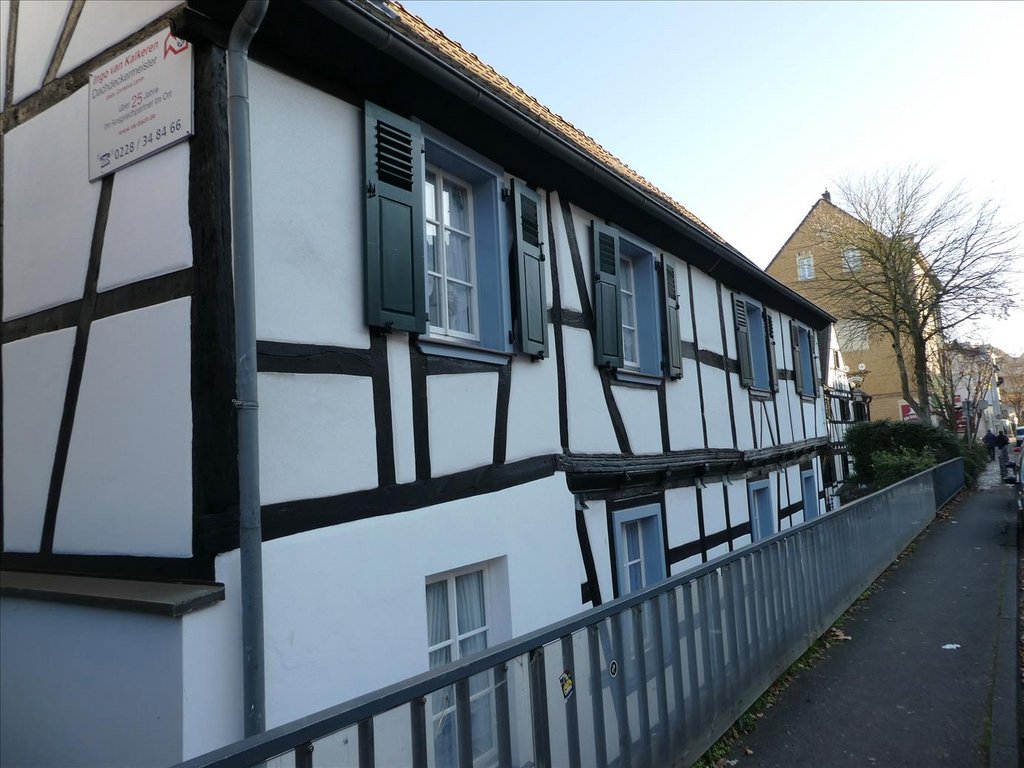 Old, that's the best I can tell you -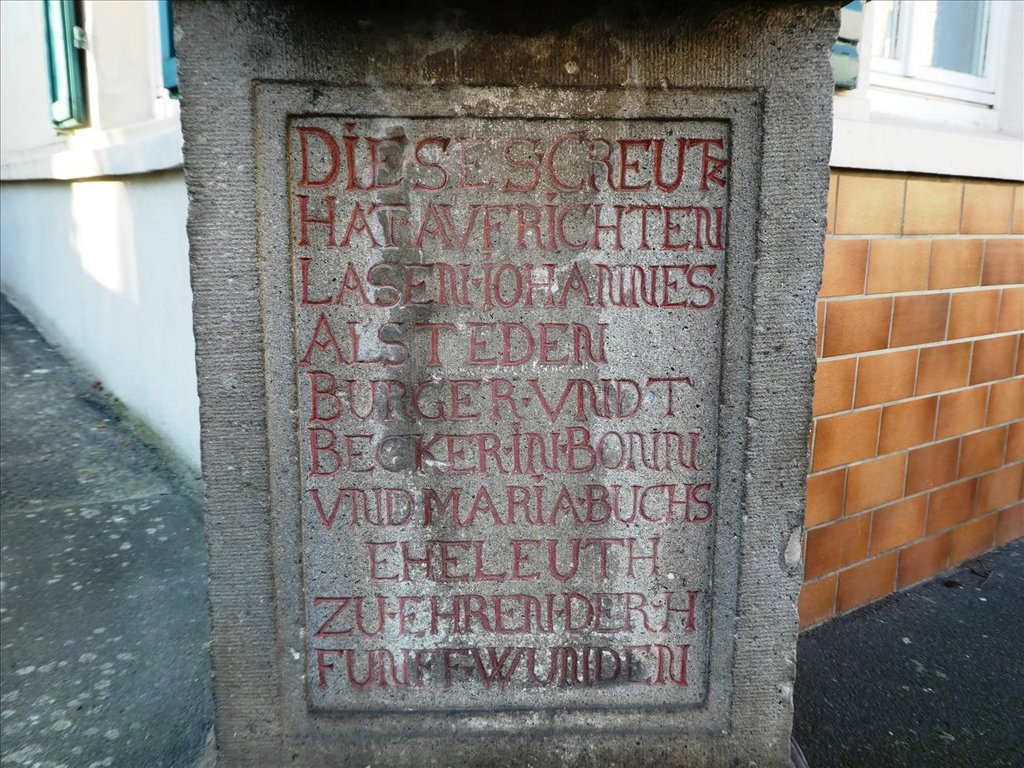 The last few are more modern, a mish-mash of the two and some in the 'villa' style liked around here -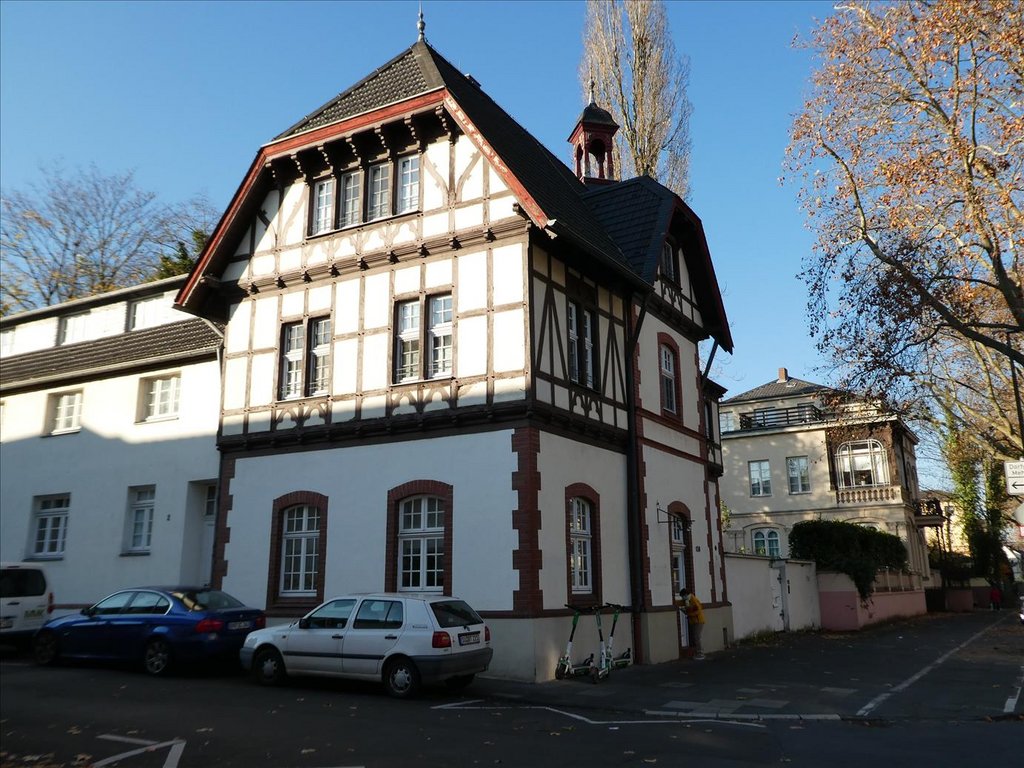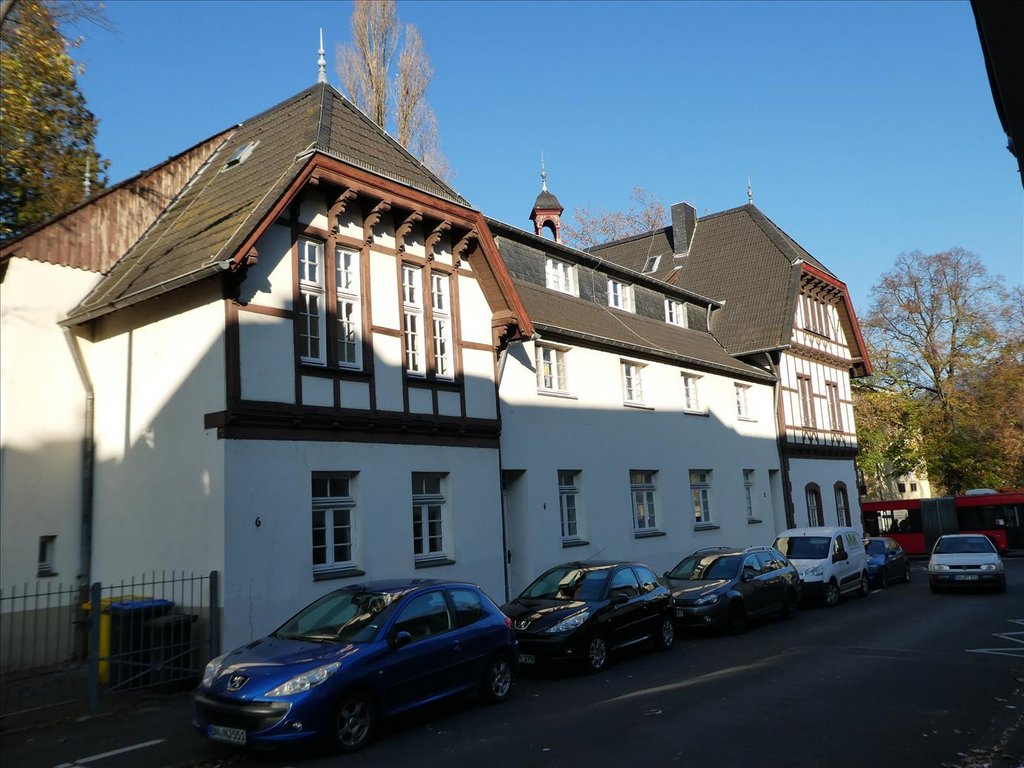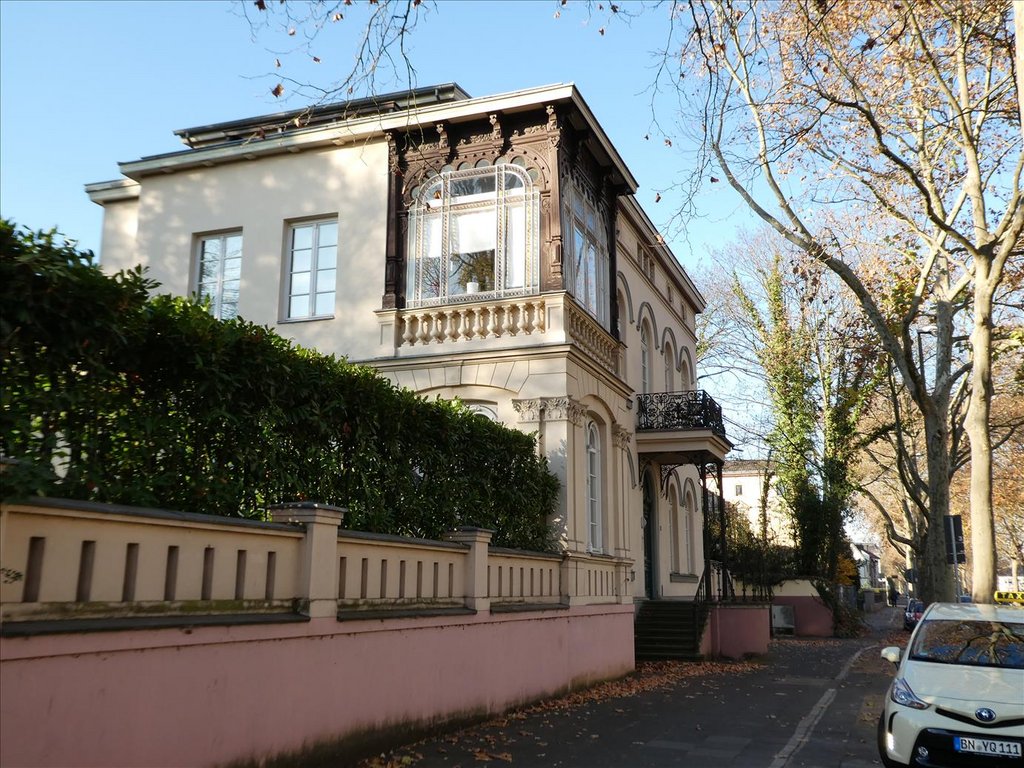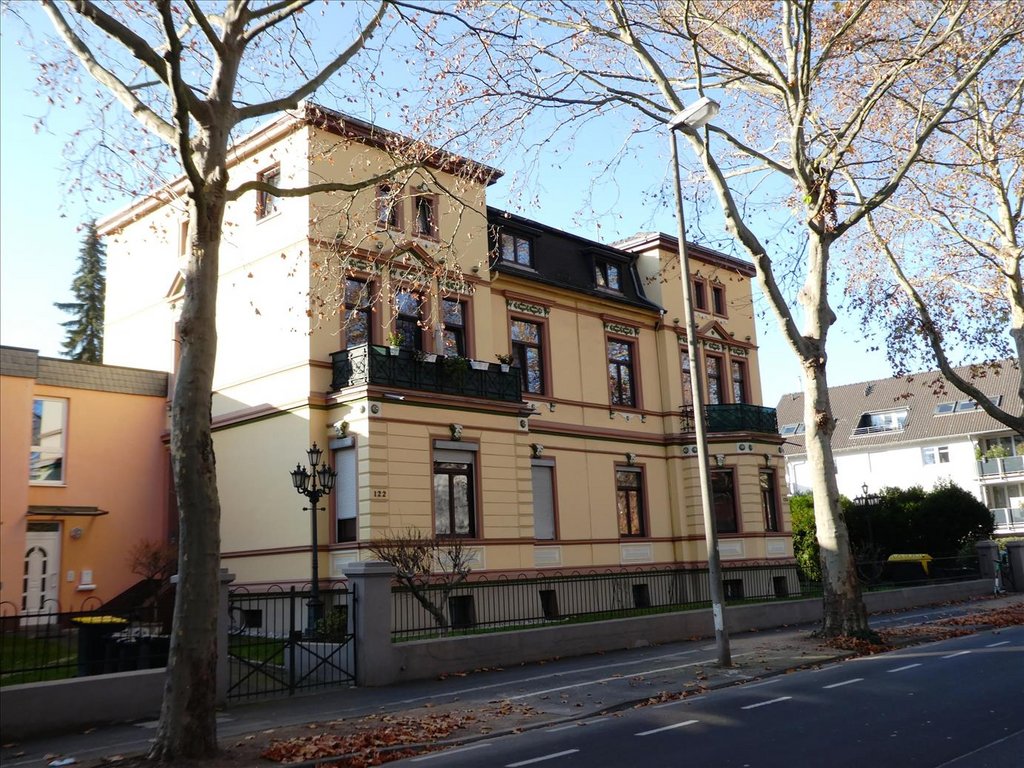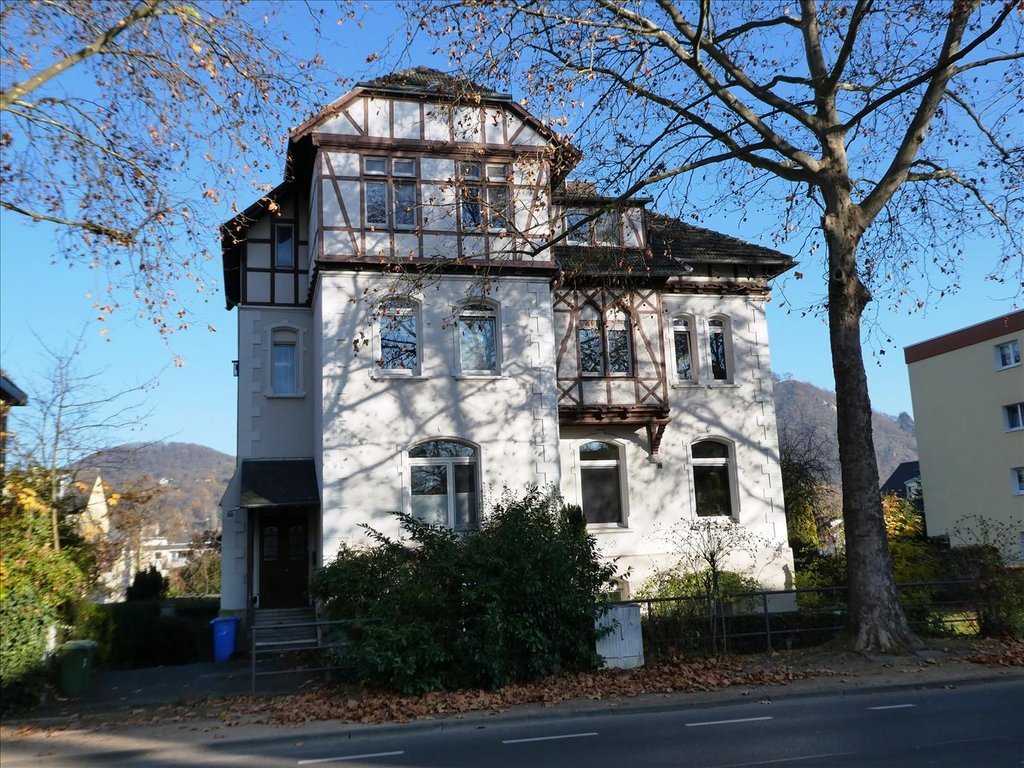 Didn't go far today then, just an hour or so to wander whilst the sun shone.