Post by onlyMark on Feb 6, 2021 19:37:49 GMT
It was about time we got out of the city and into nature.
Fortunately we don't have to go far to do so - no more than twenty minutes or so by car to the west. There is a tram line that runs along the valley and where we went to, Ilidža, is its terminus, so easy to get to.
This though makes the area too popular at weekends as the city dwellers seek some fresh air.
There is a national park we decided to have a walk to and around that is the source of one of the major rivers.
The area has been inhabited since Neolithic times and due to a spa or two in the surroundings, the Romans decided to stay as well.
The modern day town was established by the Ottomans and the name it now goes by means "hot thermal springs".
We didn't see any of these today (26 - 58 Celcius) as we concentrated on a different part, but yet again, they are on the list.
There is a big resort type place not too far away that takes advantage of them and reputedly the largest thermal resort in South-East Europe.
We started walking at the bottom of a long lane. There are a couple of houses near the beginning -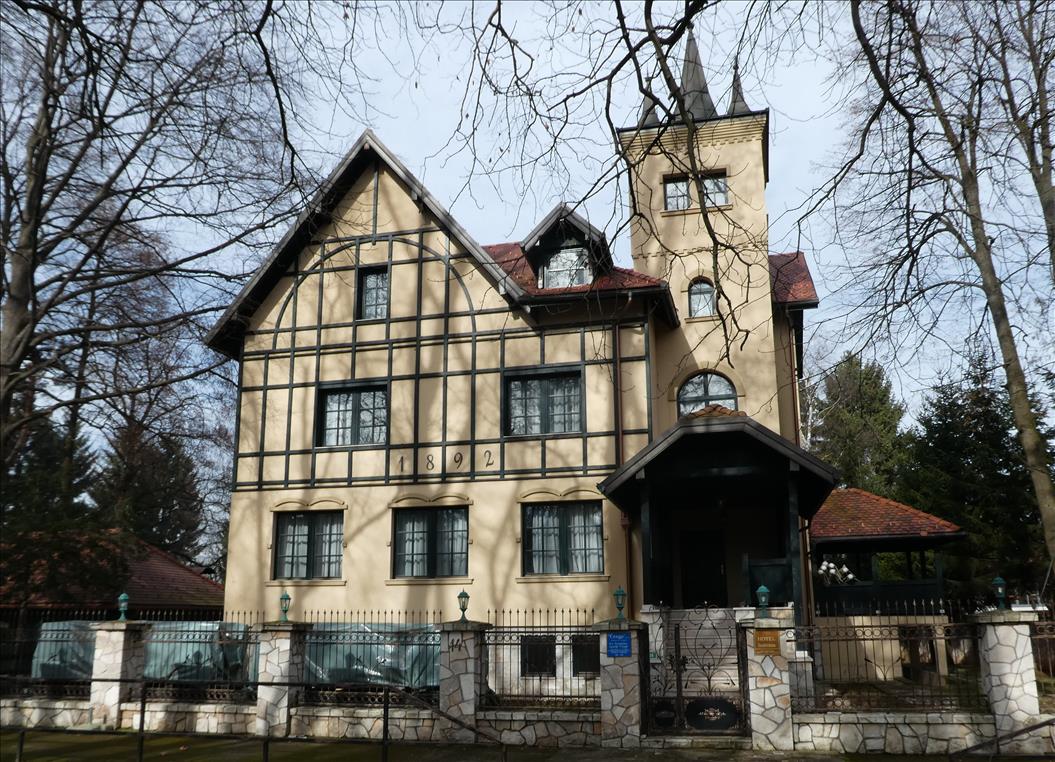 It goes on and on - 3.5km, maybe a bit less, but dead straight. There are 726 trees of maple plane and horse chestnut.
In full leaf I'm sure it's spectacular -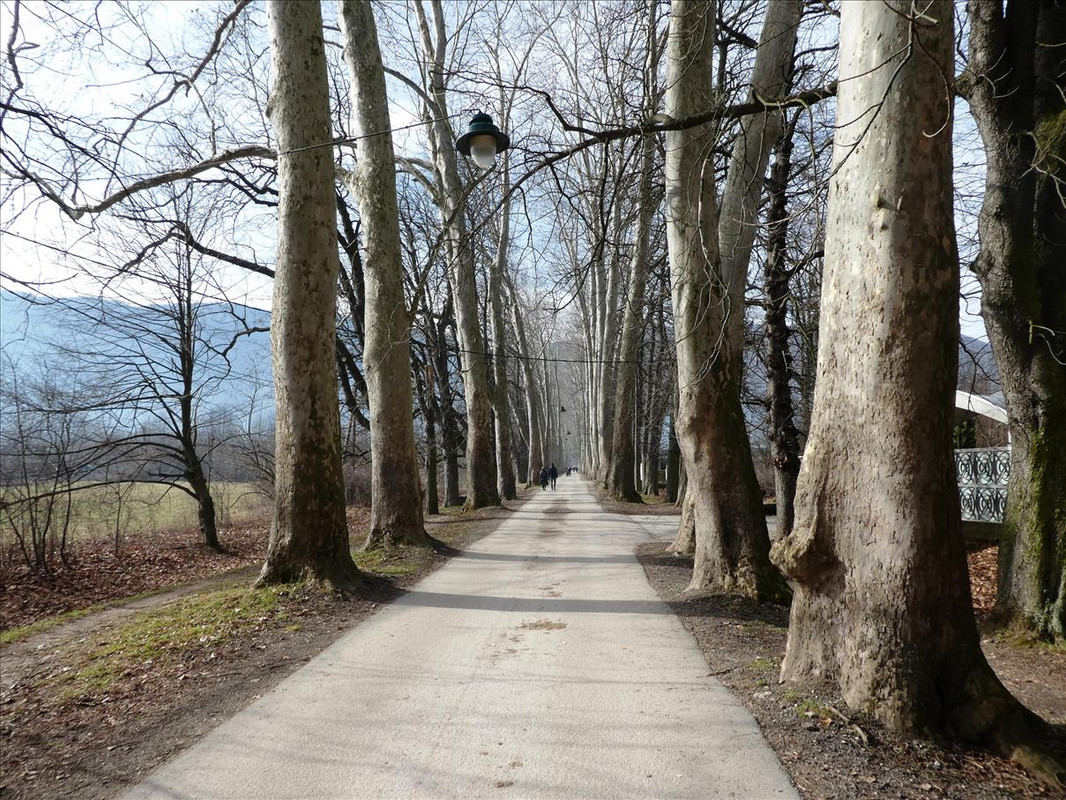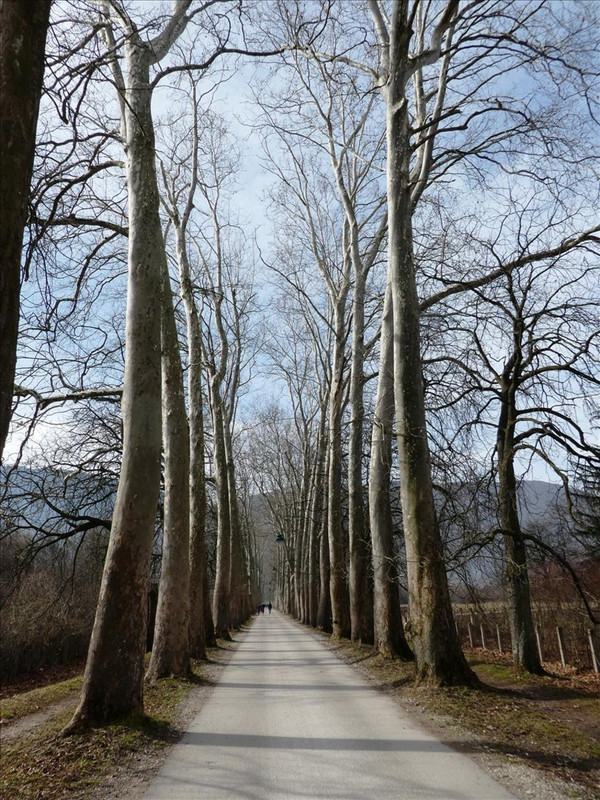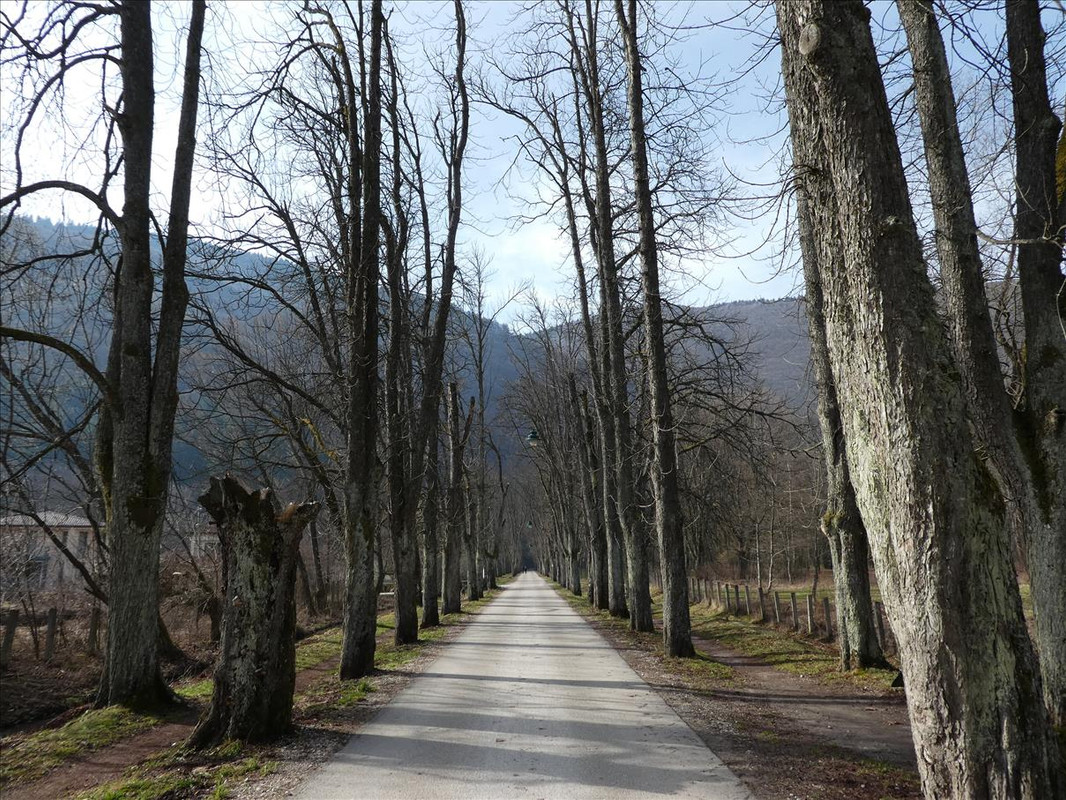 At the end is the park we came to see. Note, in case you happen to be 'packing' that guns are not allowed. Entrance is one euro -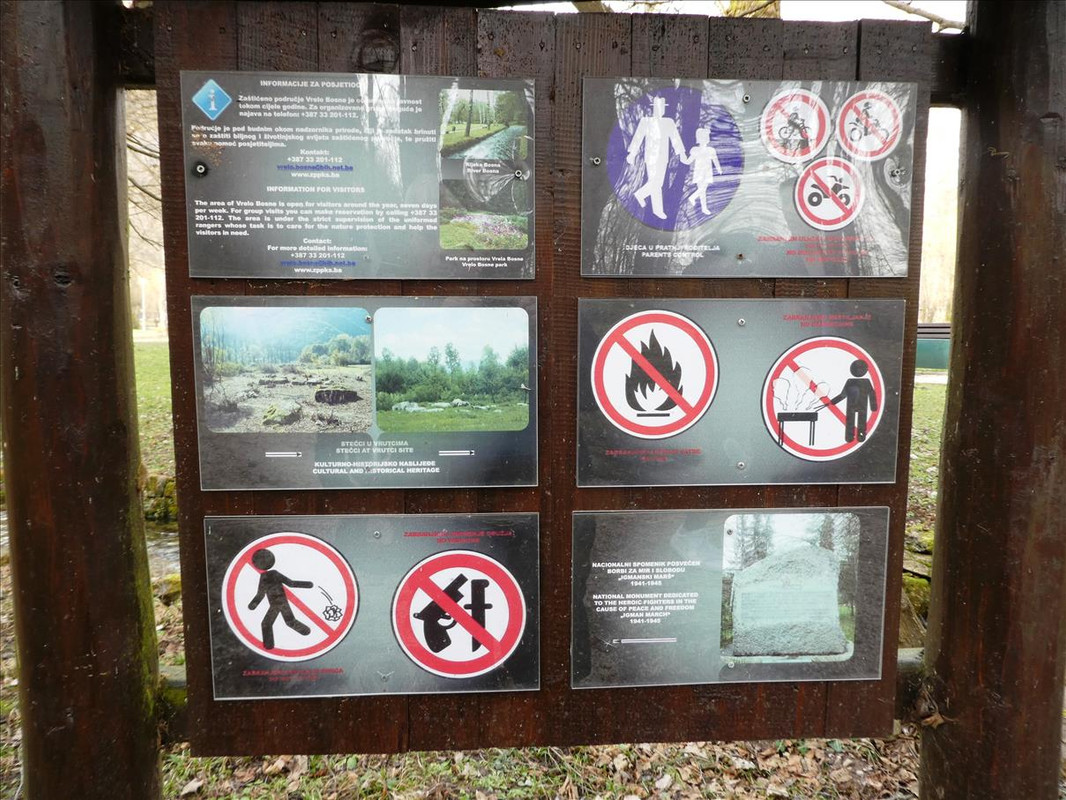 The park features numerous springs. It is said the water is drinkable, but not recommended. There is a short walk to the first of numerous wooden bridges, pools and tributaries -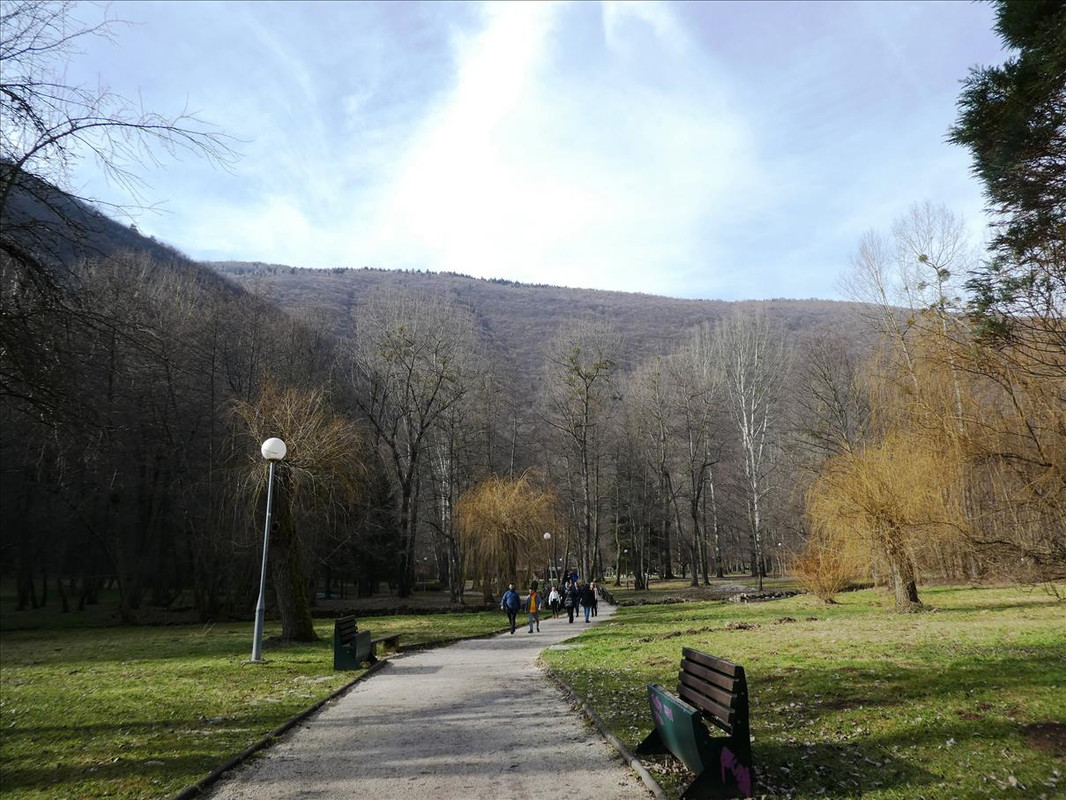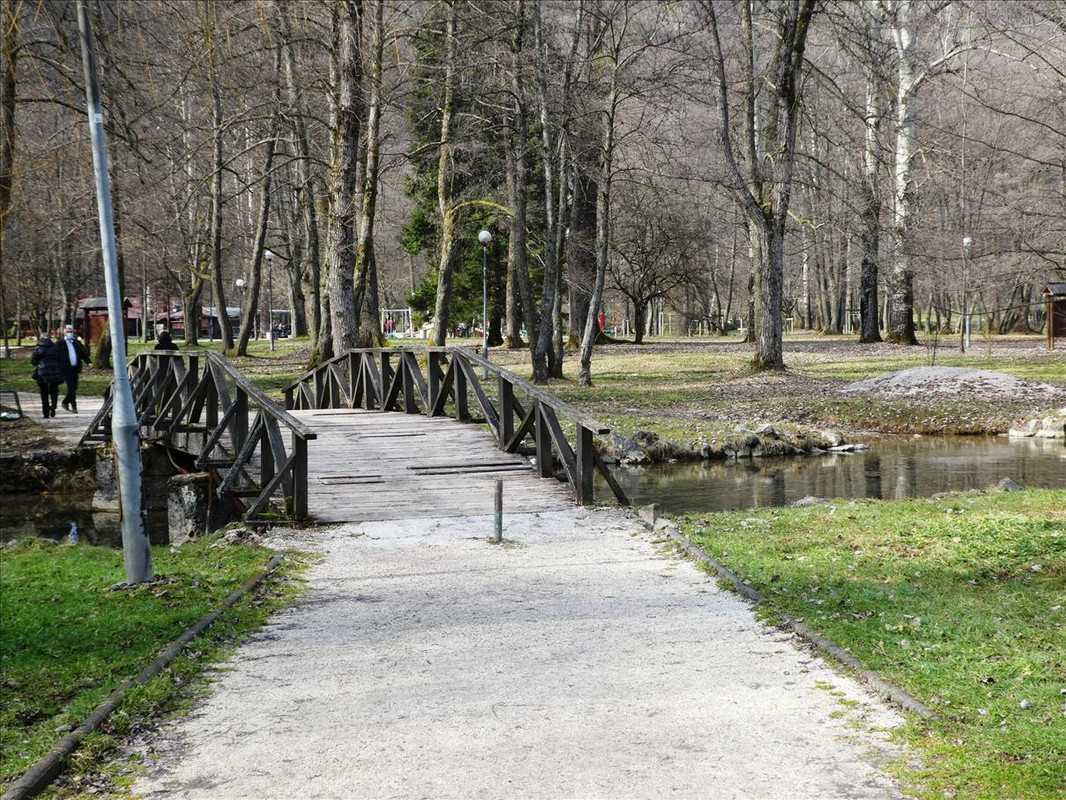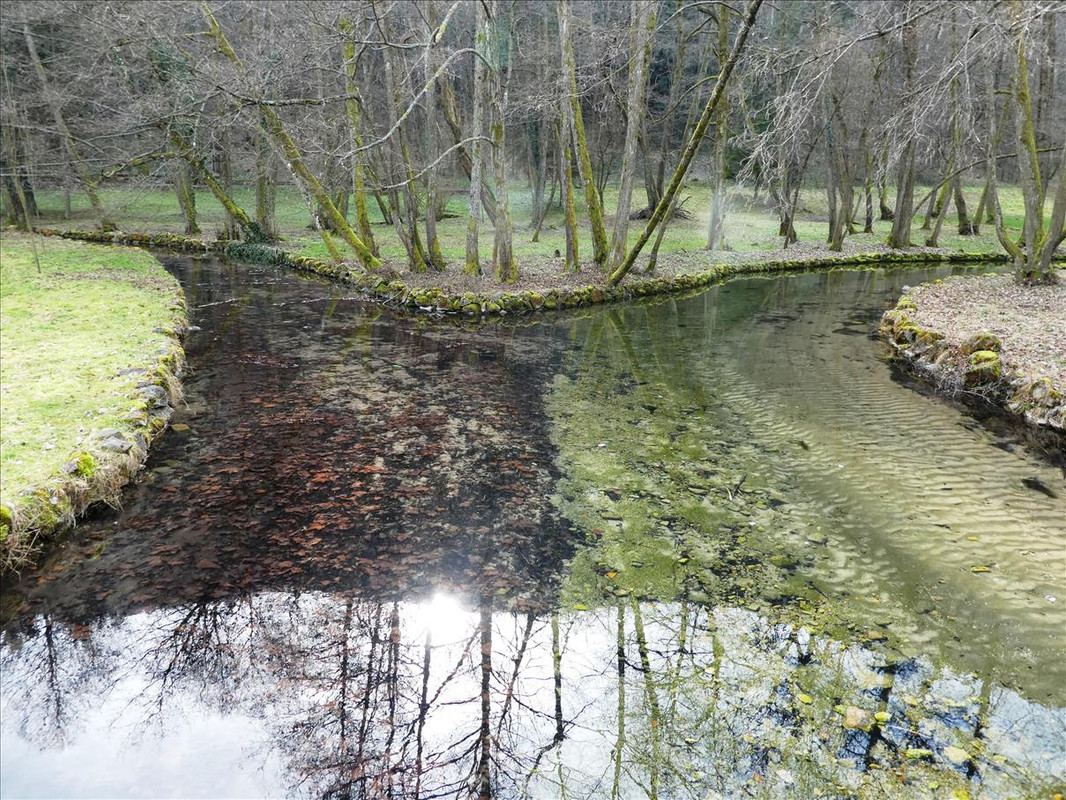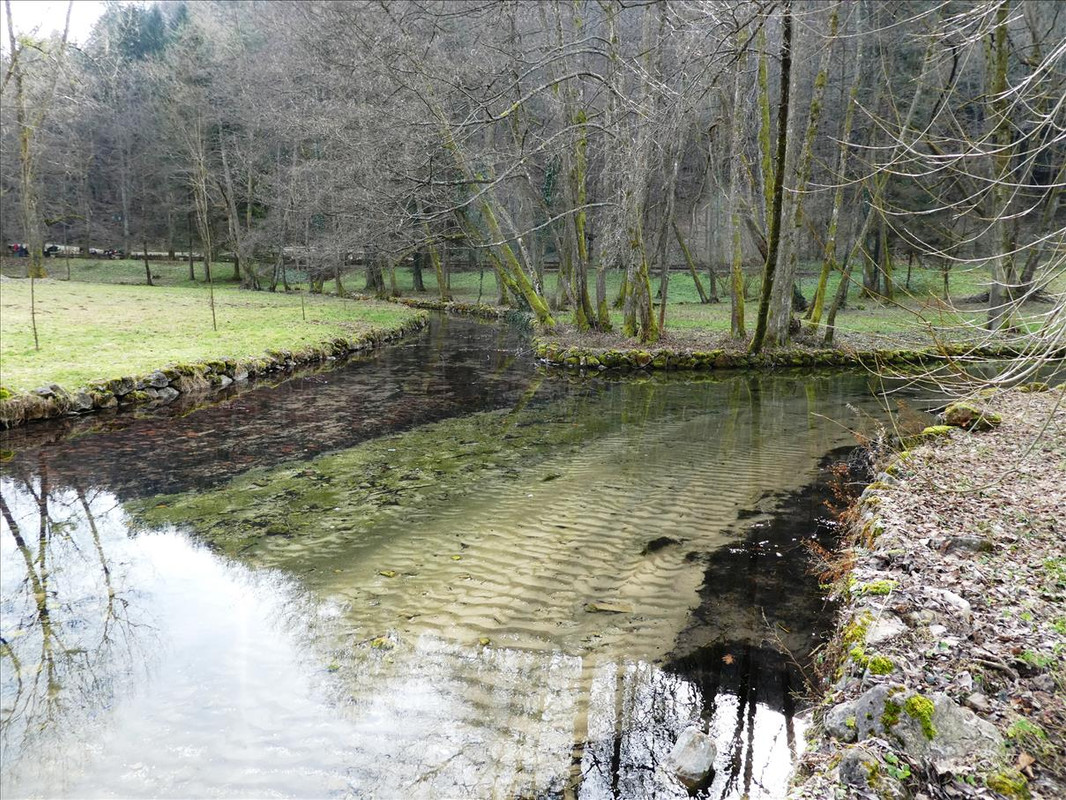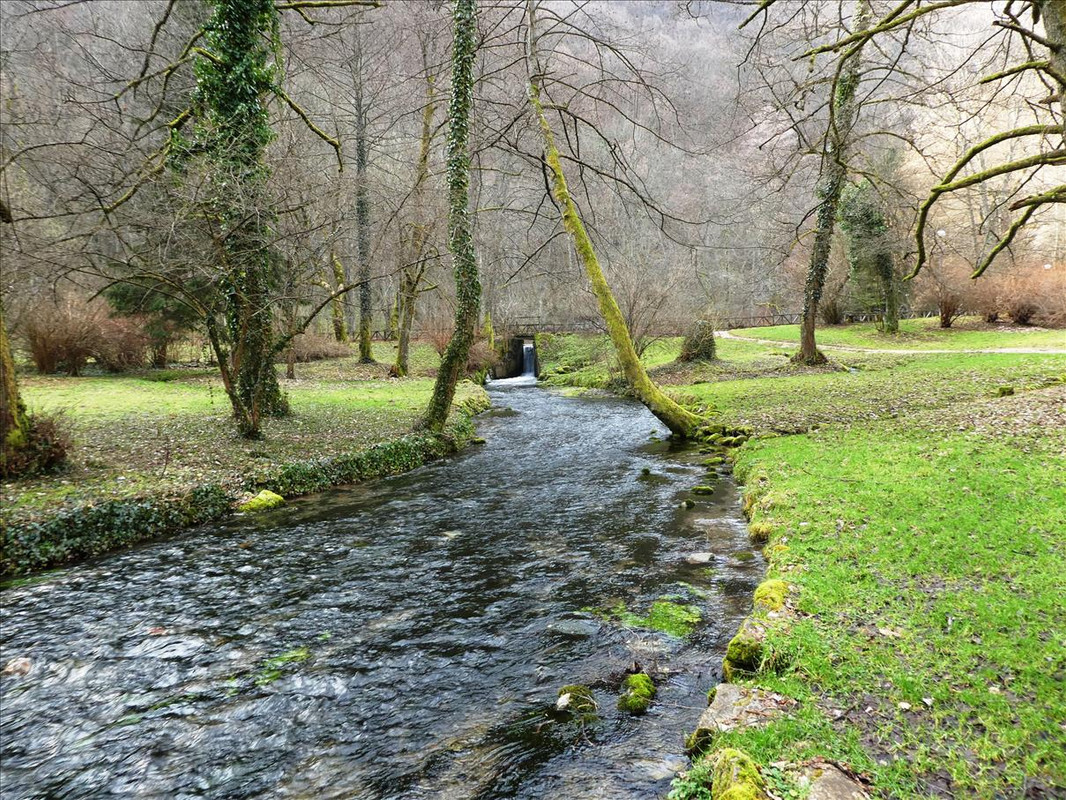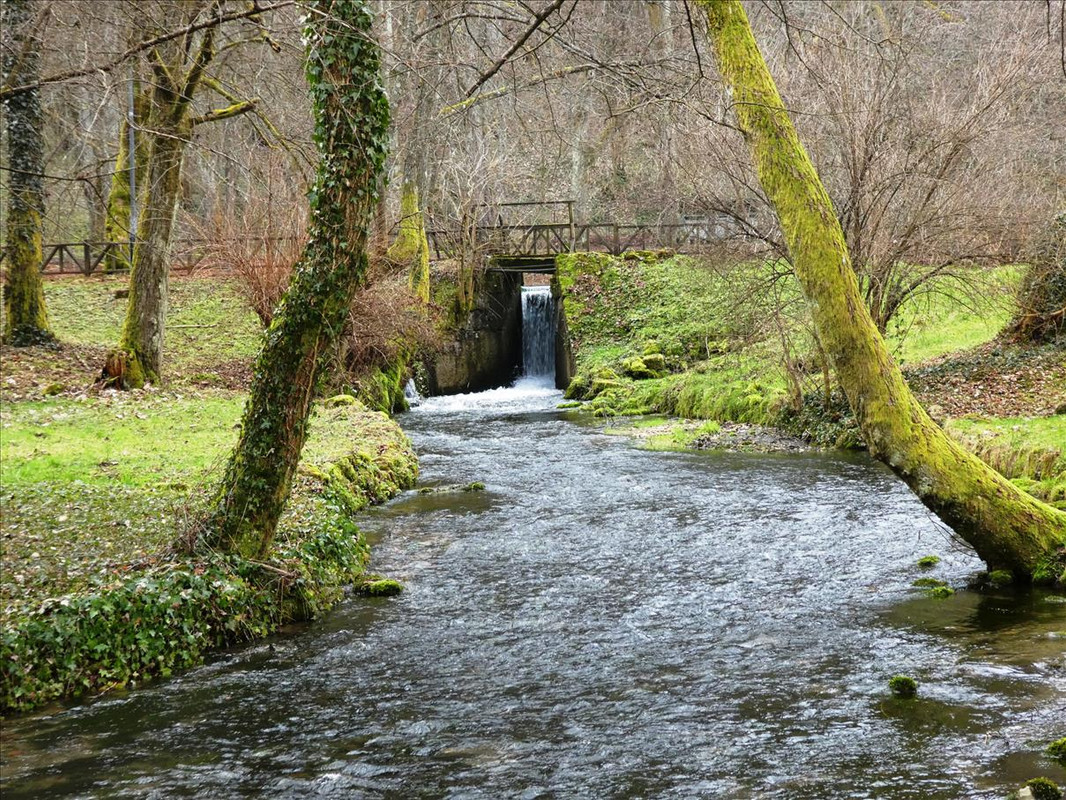 Some form of fungus on a tree, no idea what it is -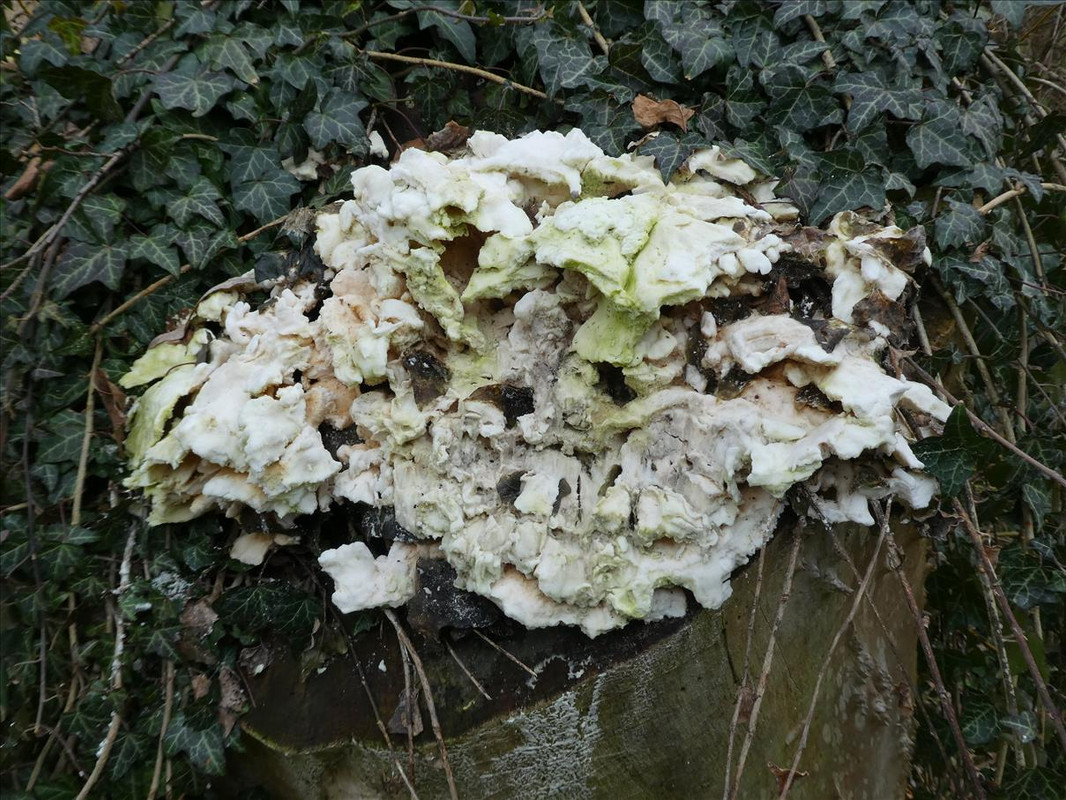 Loads more pools, little waterfalls and so on -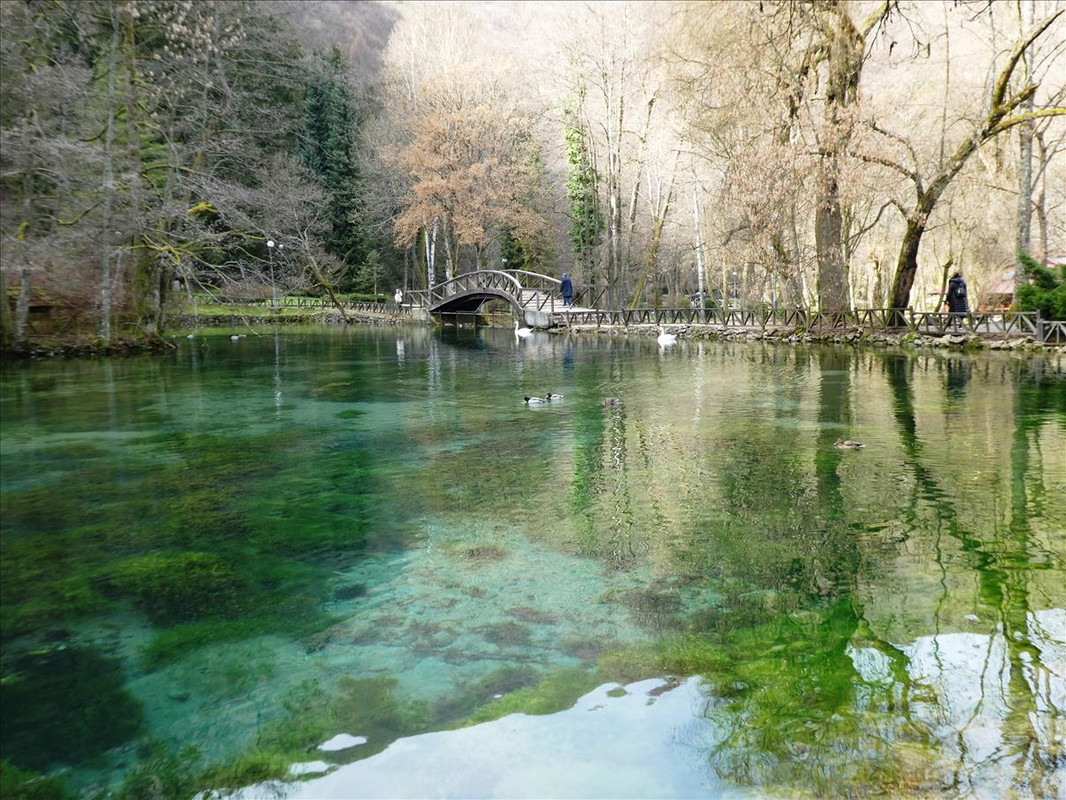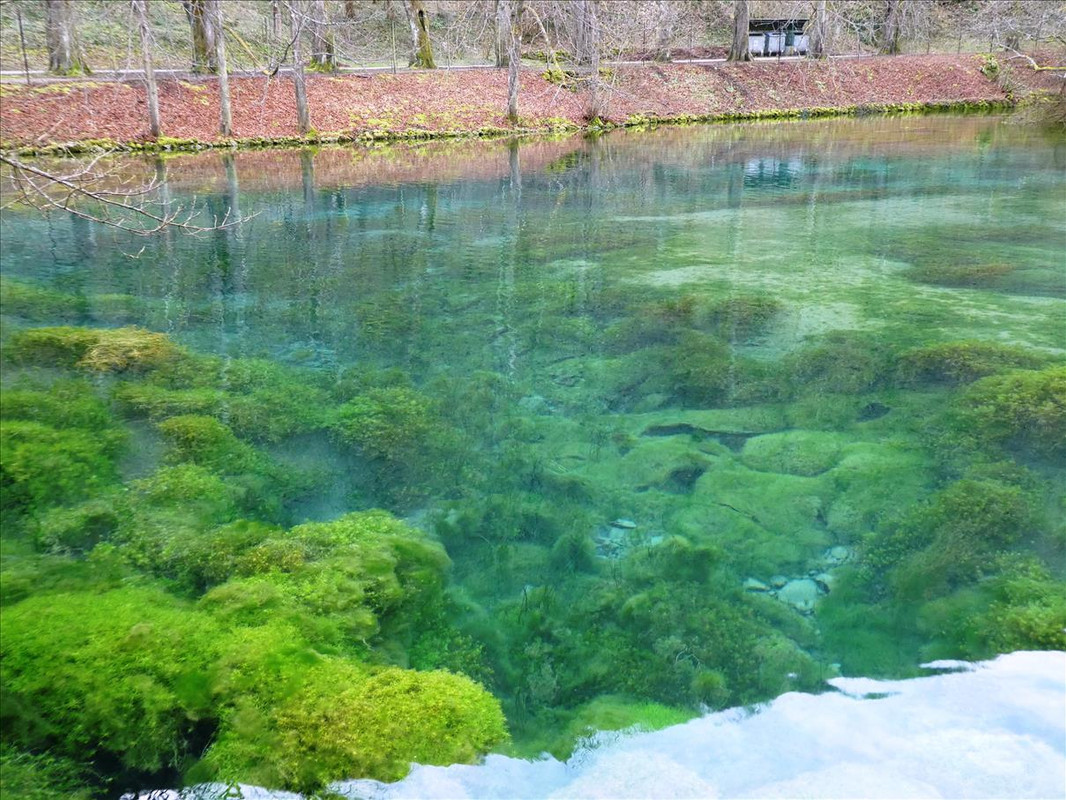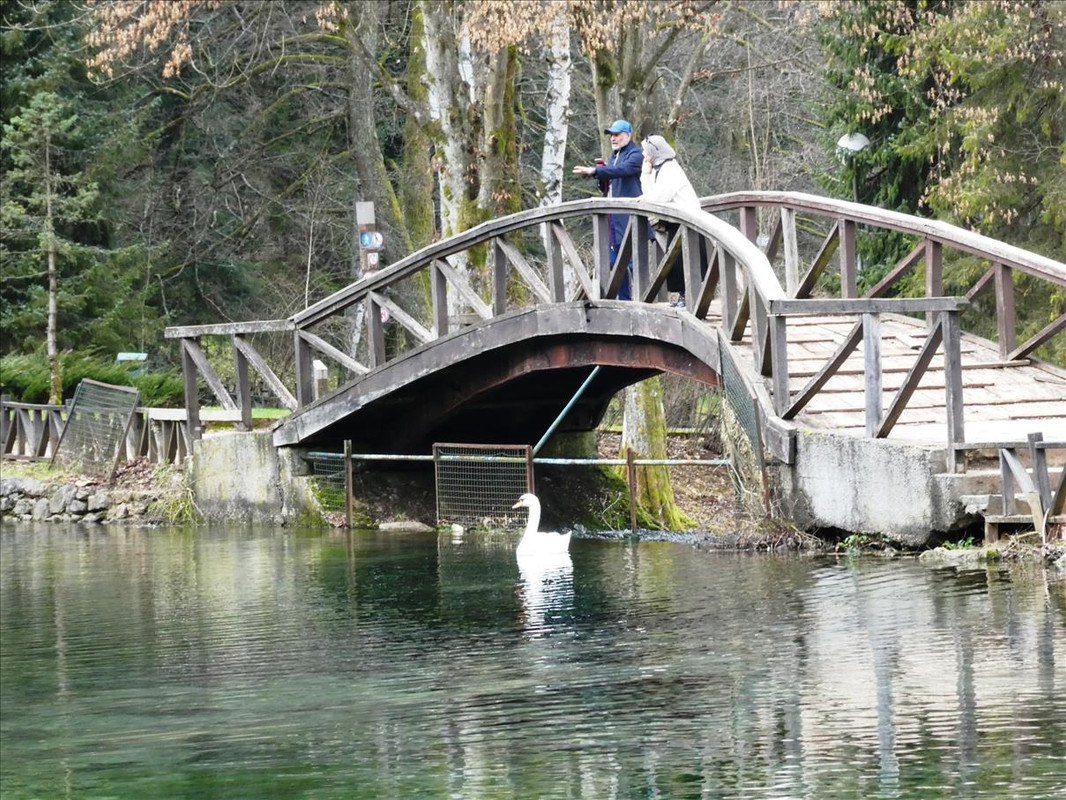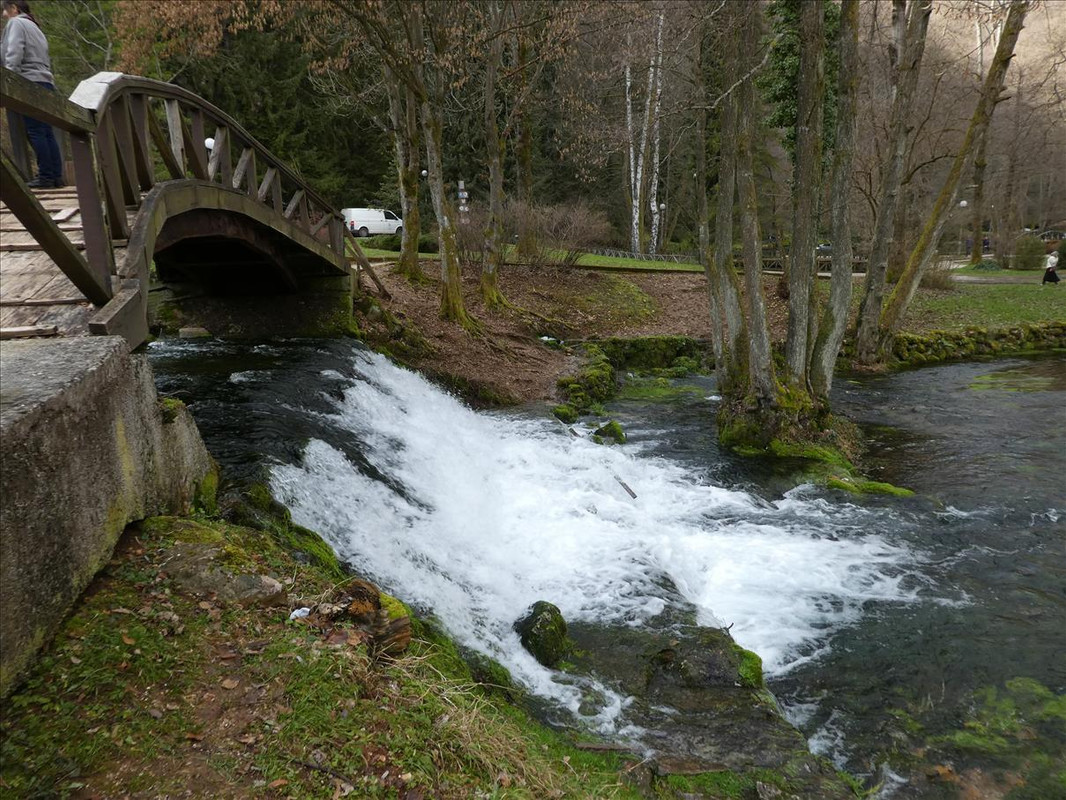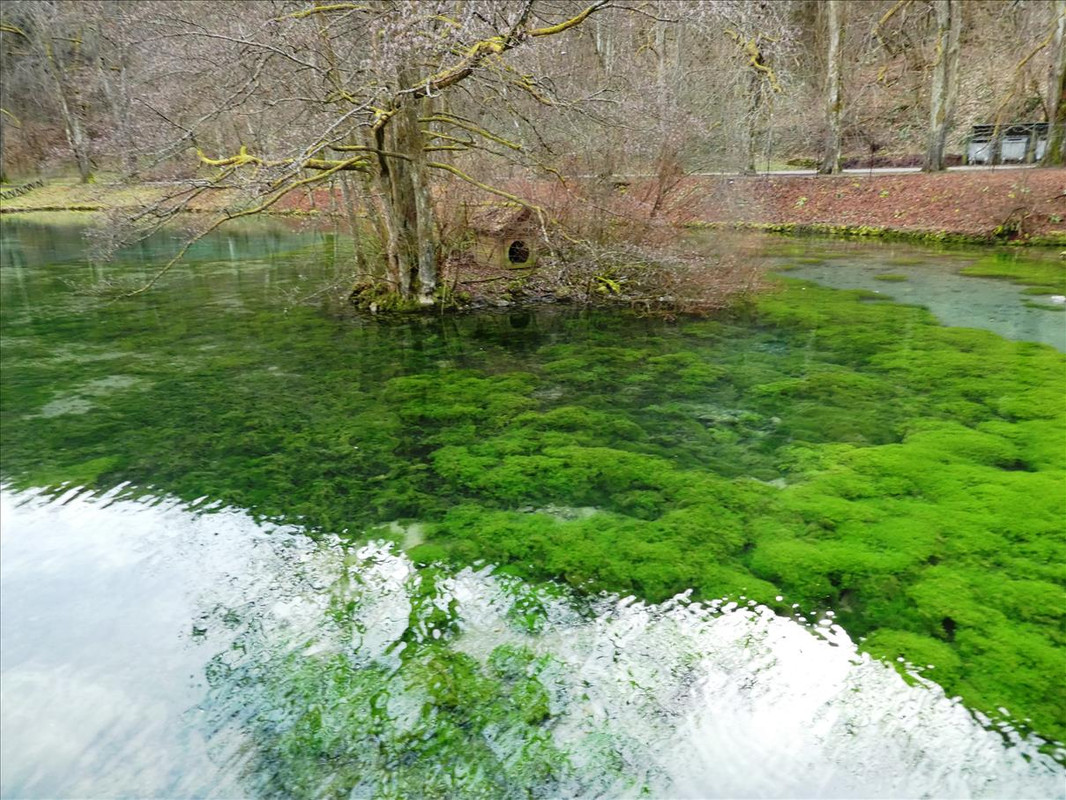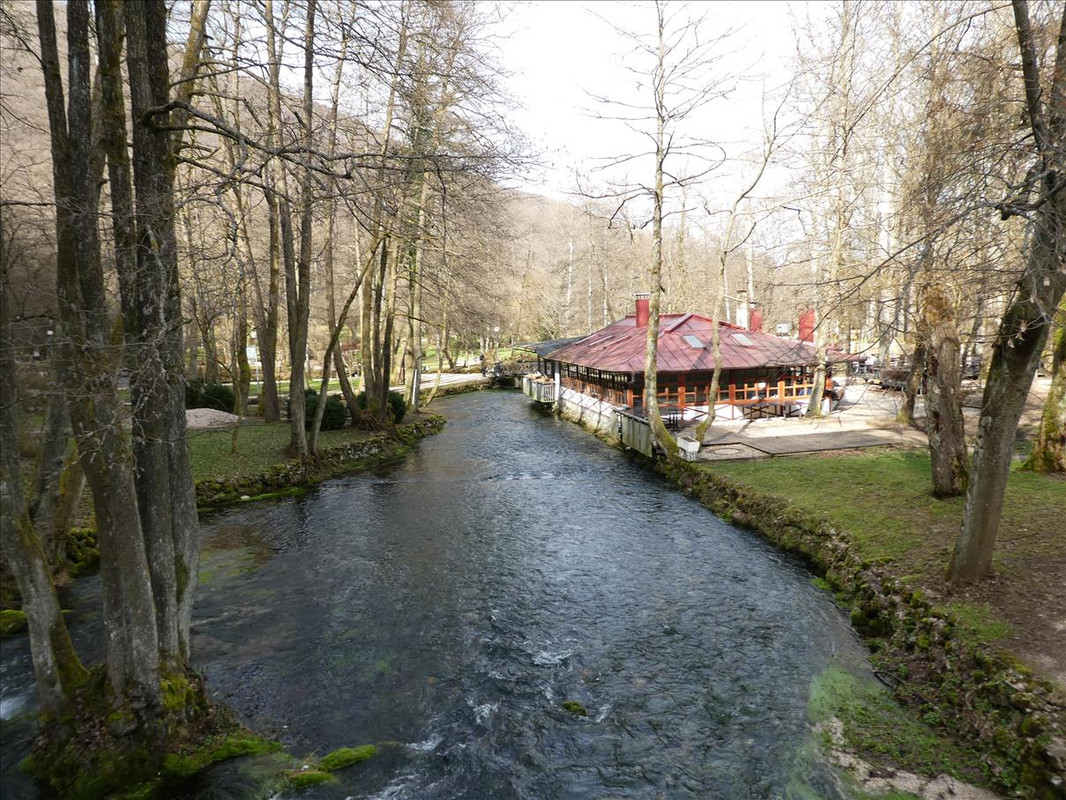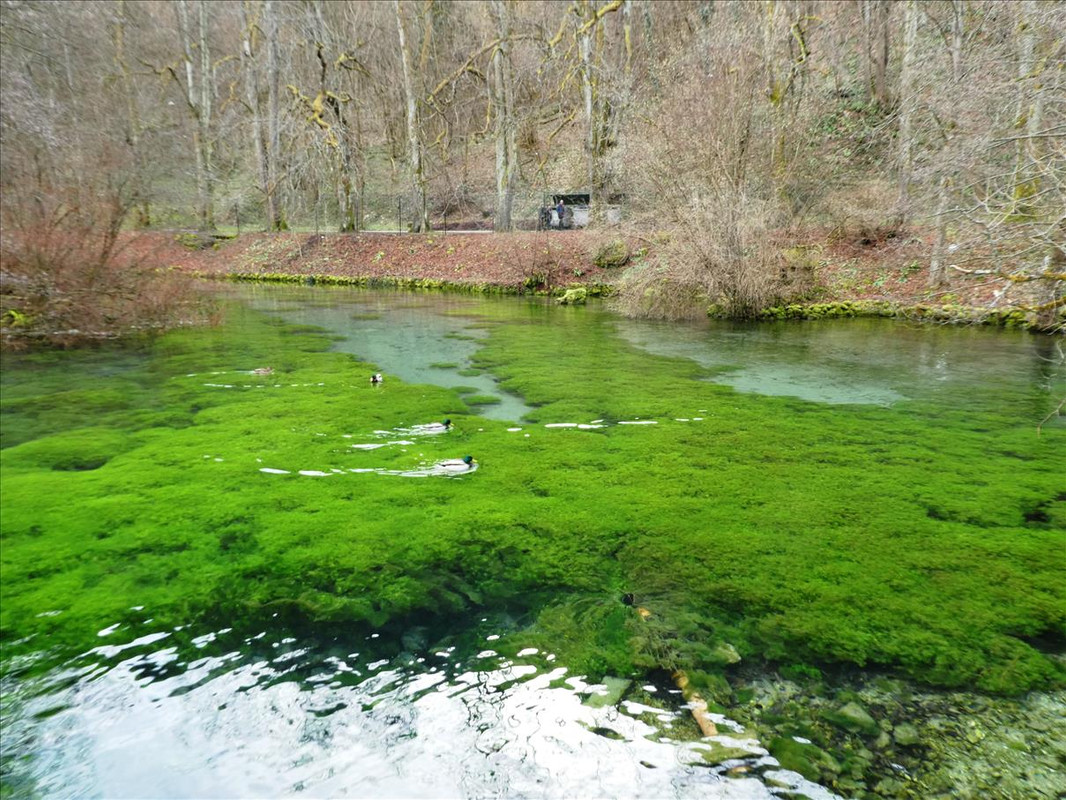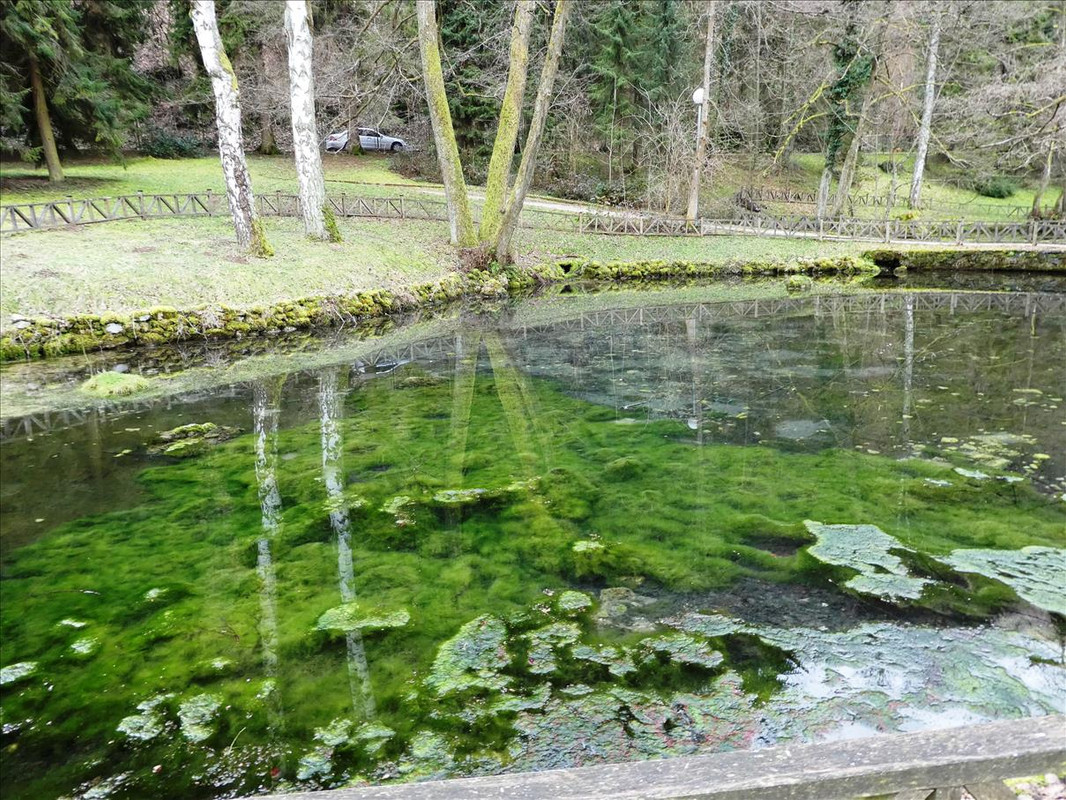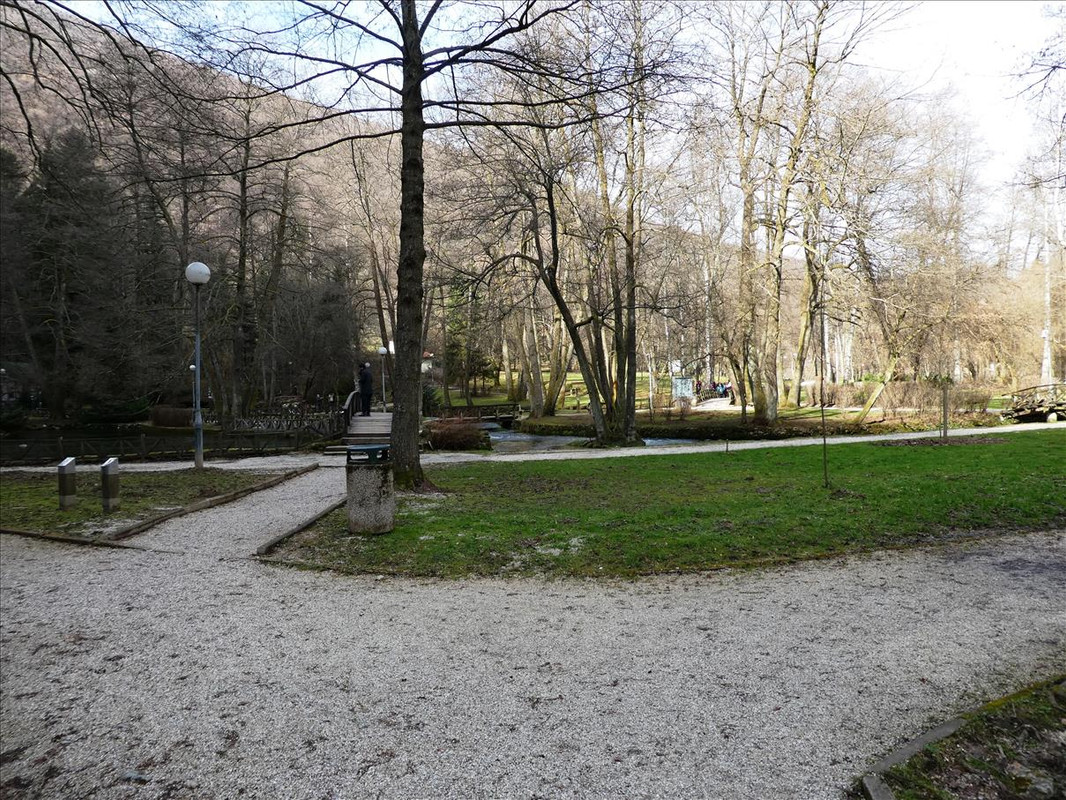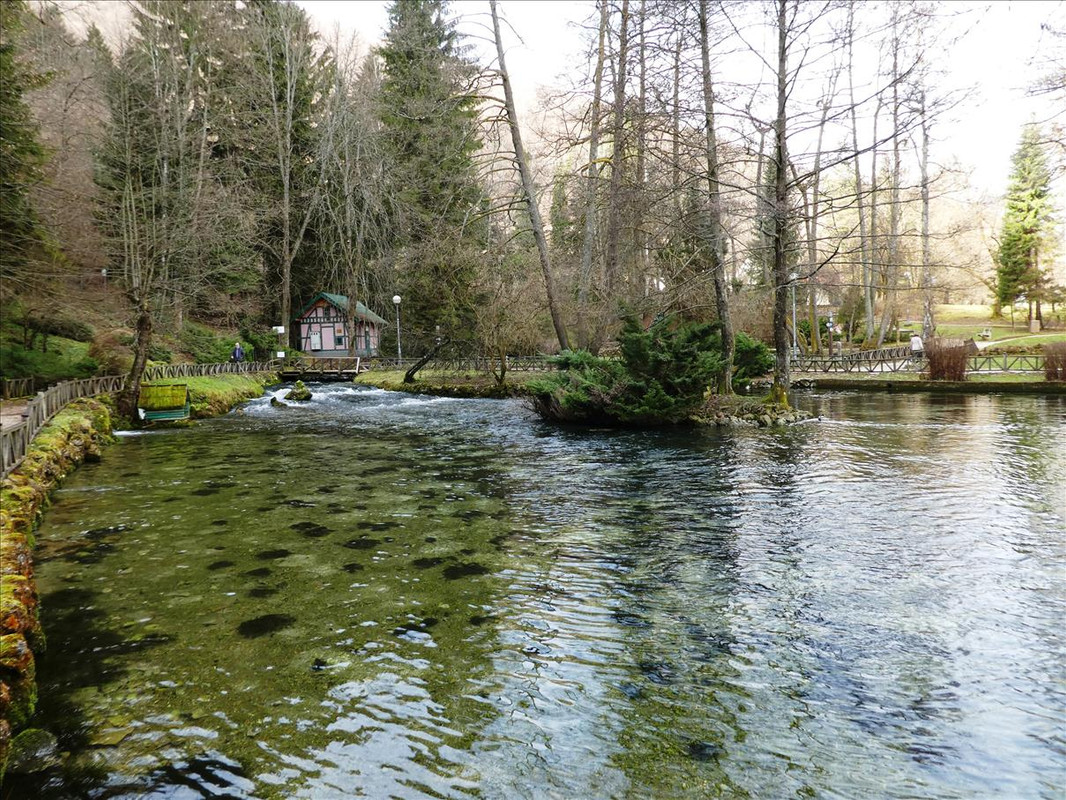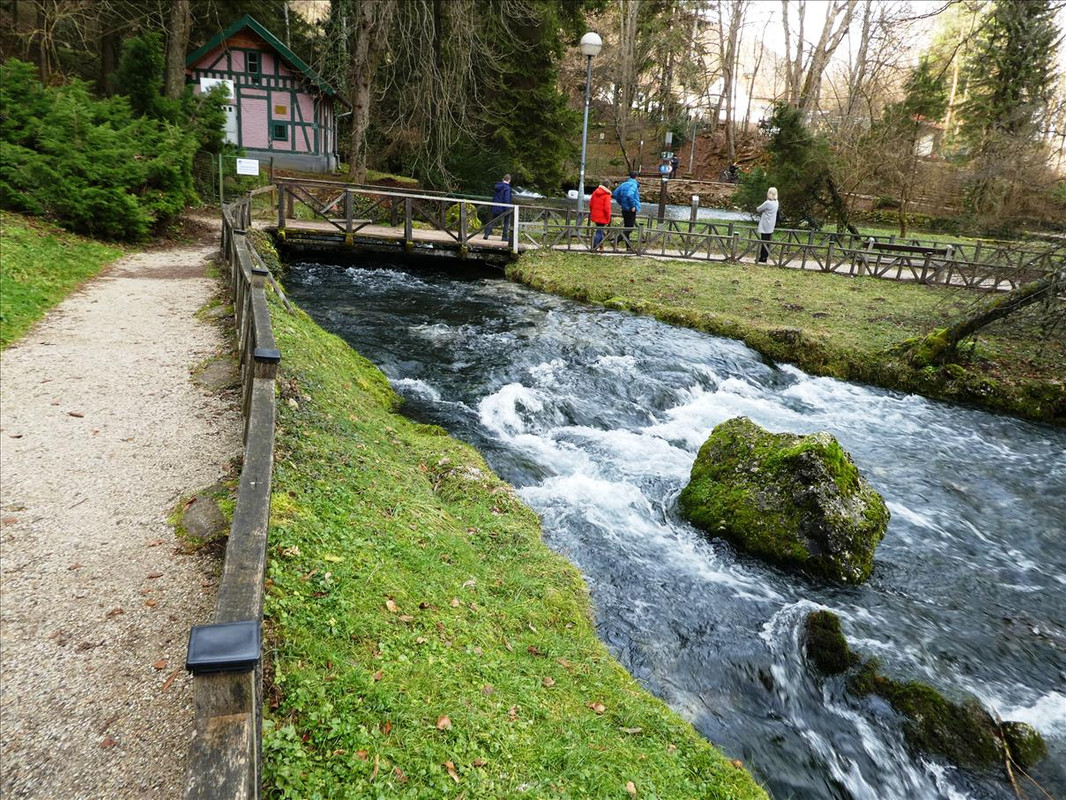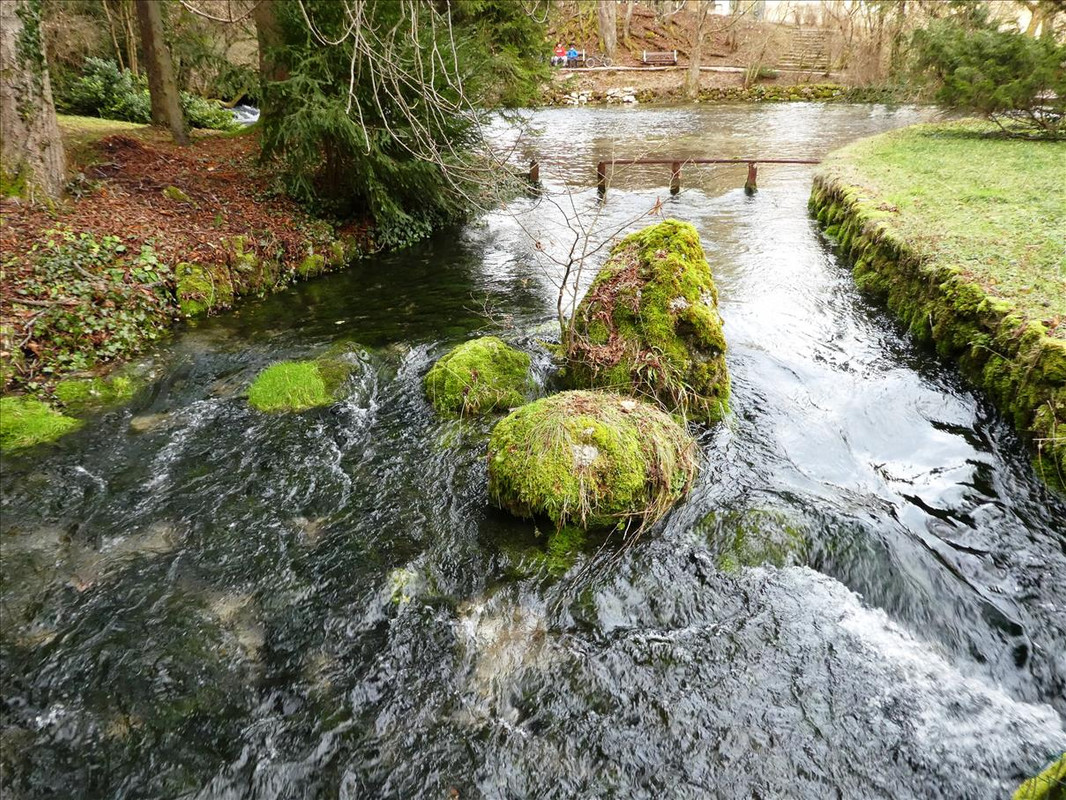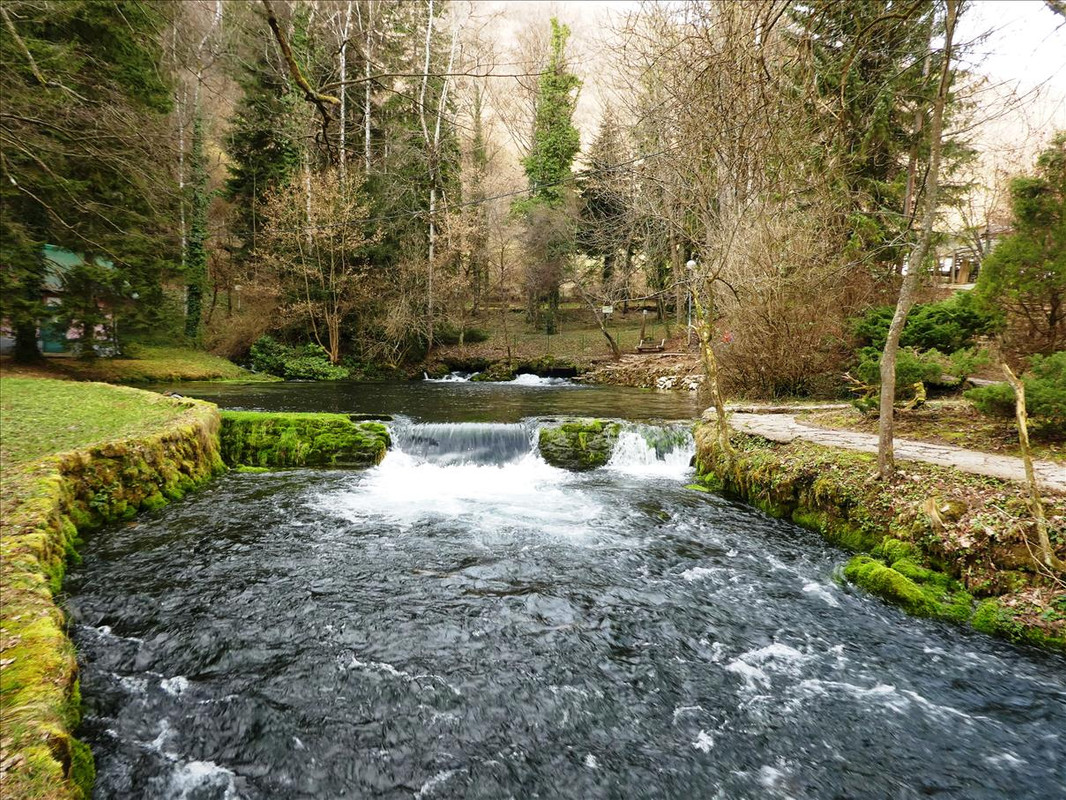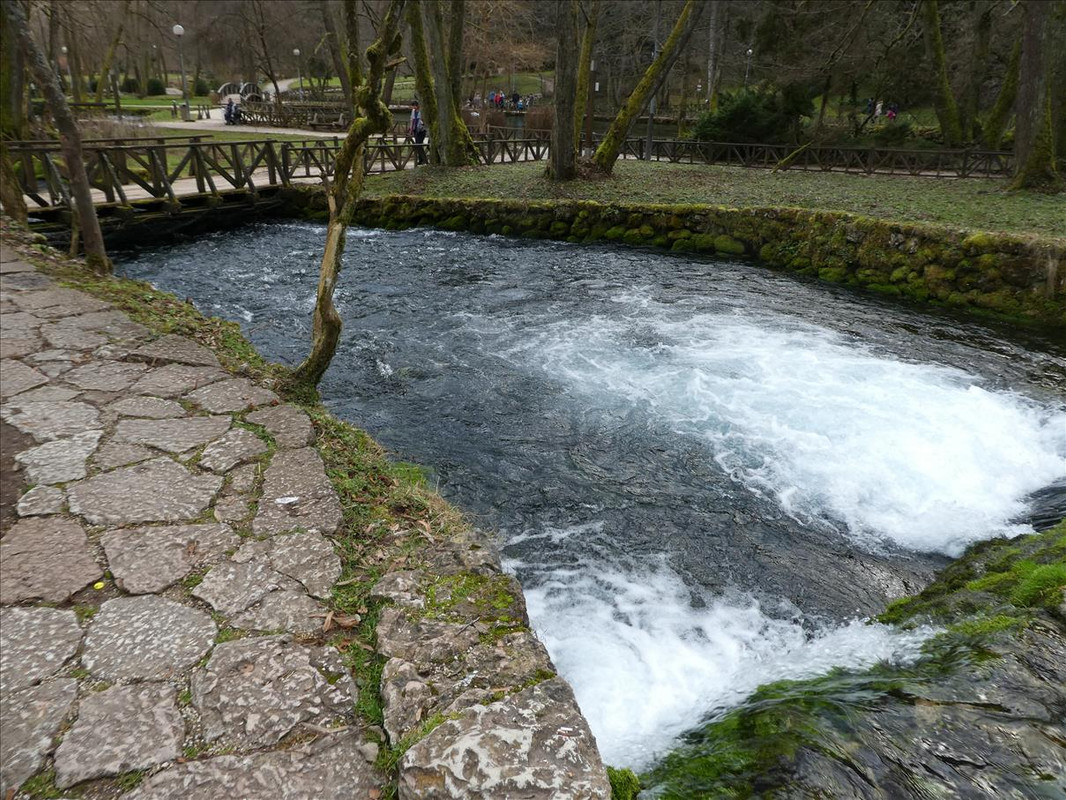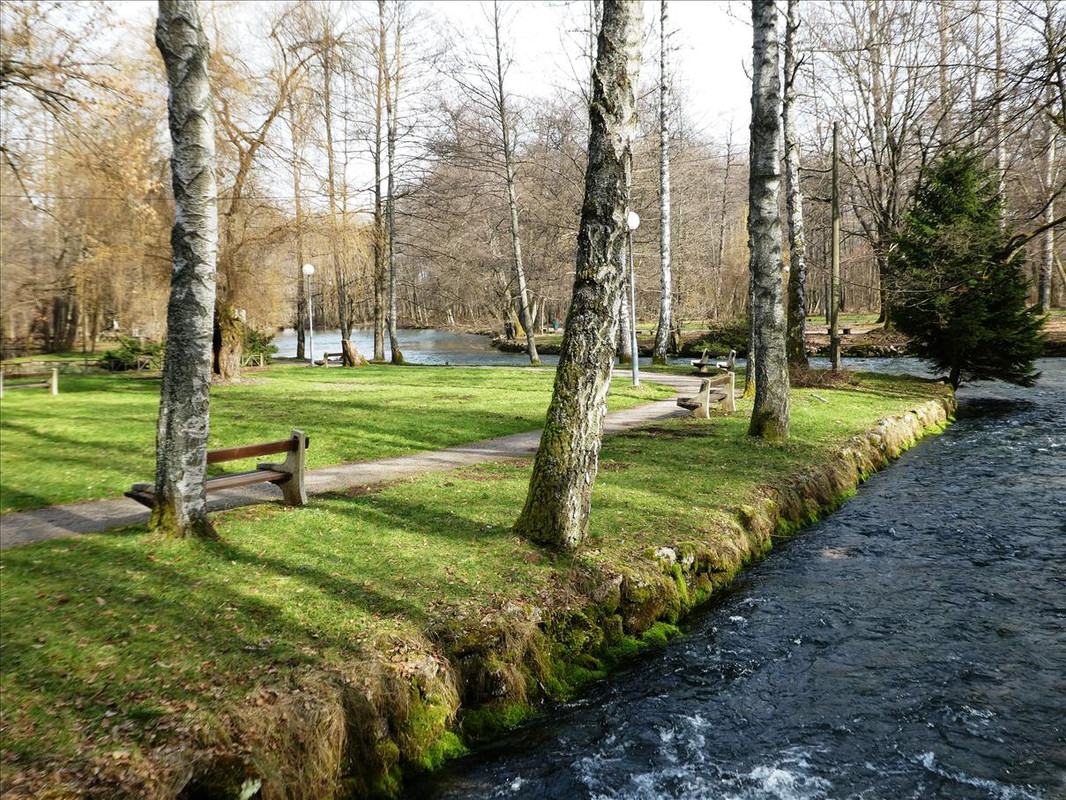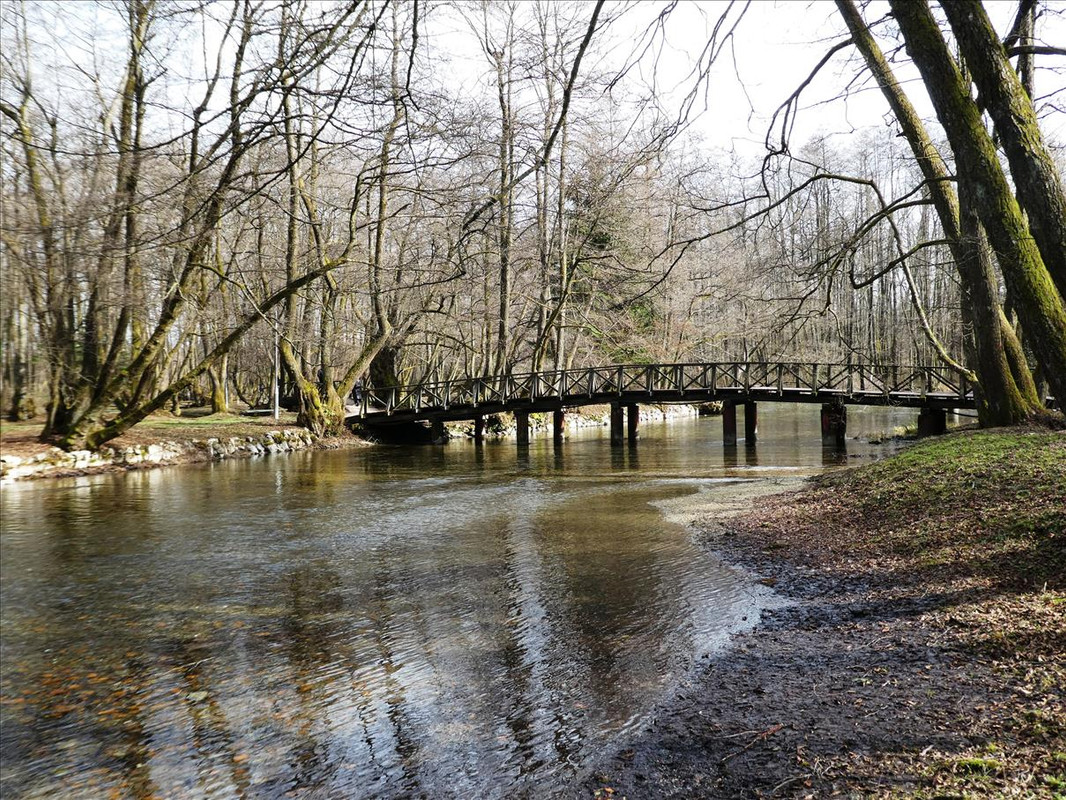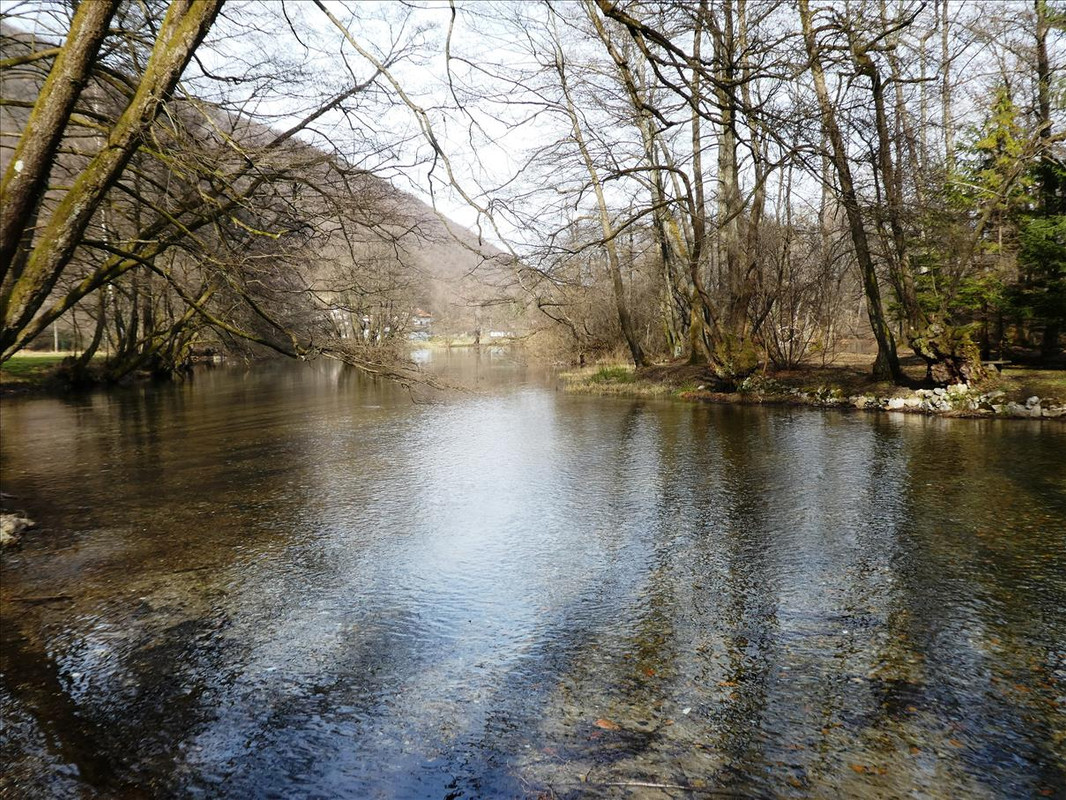 There are a couple of these ruins dotted around -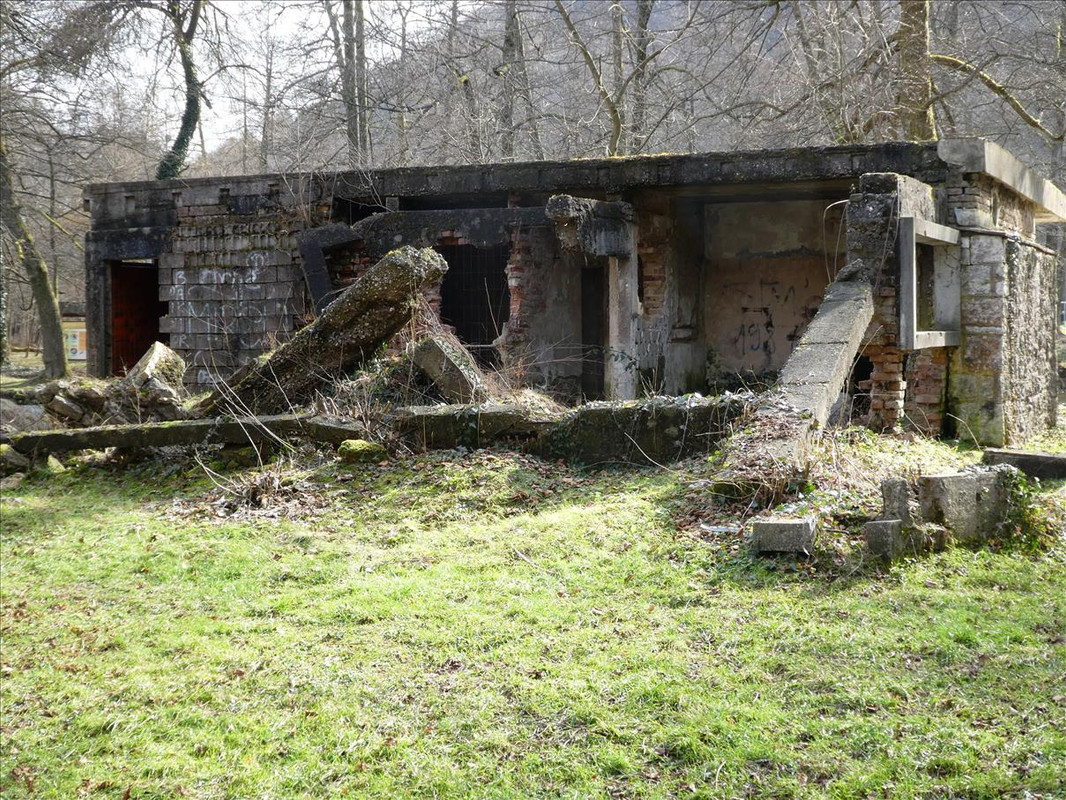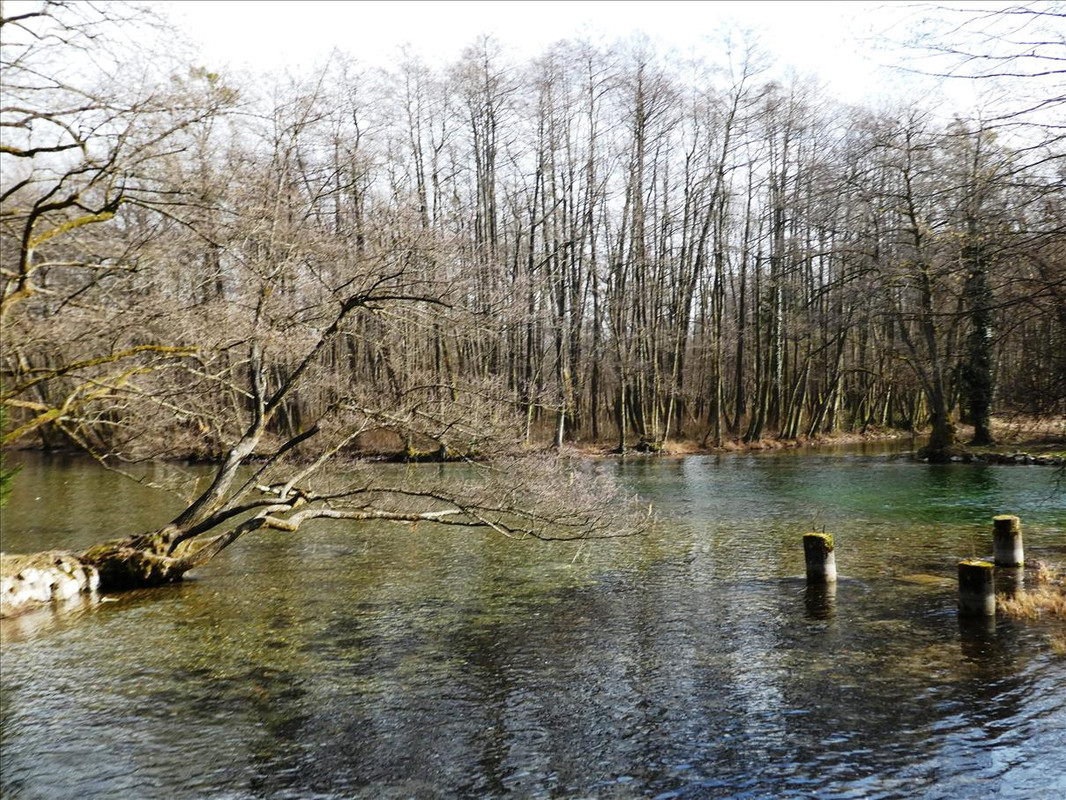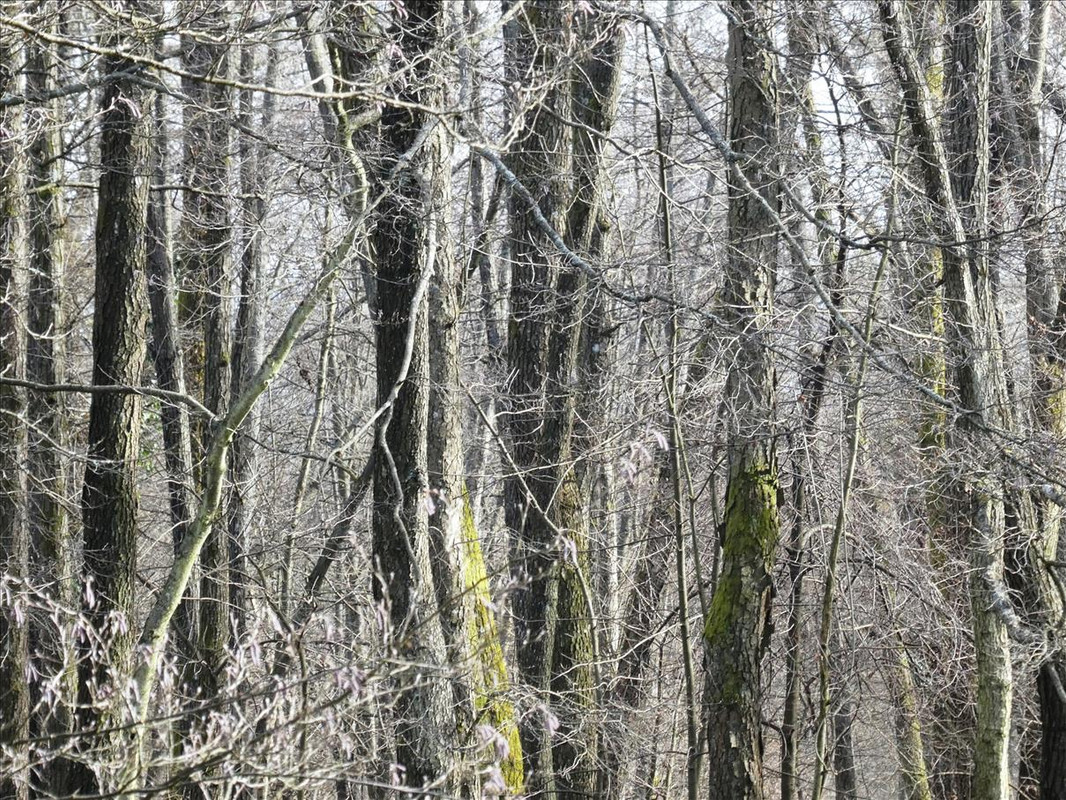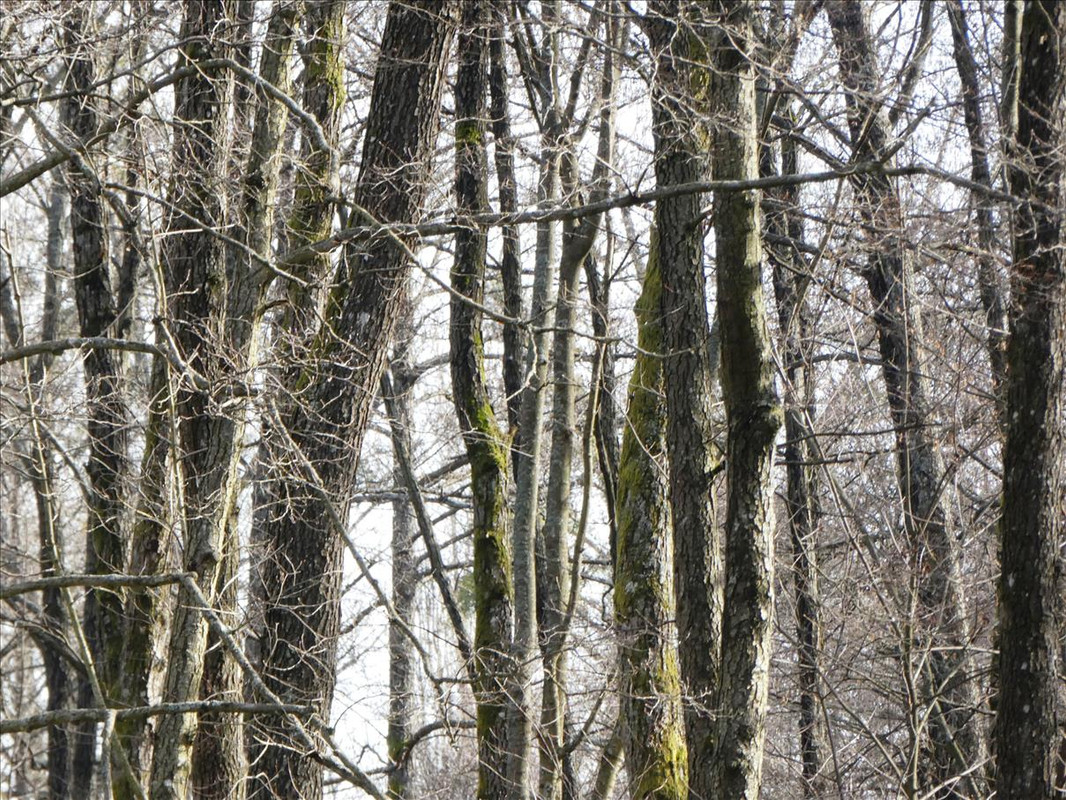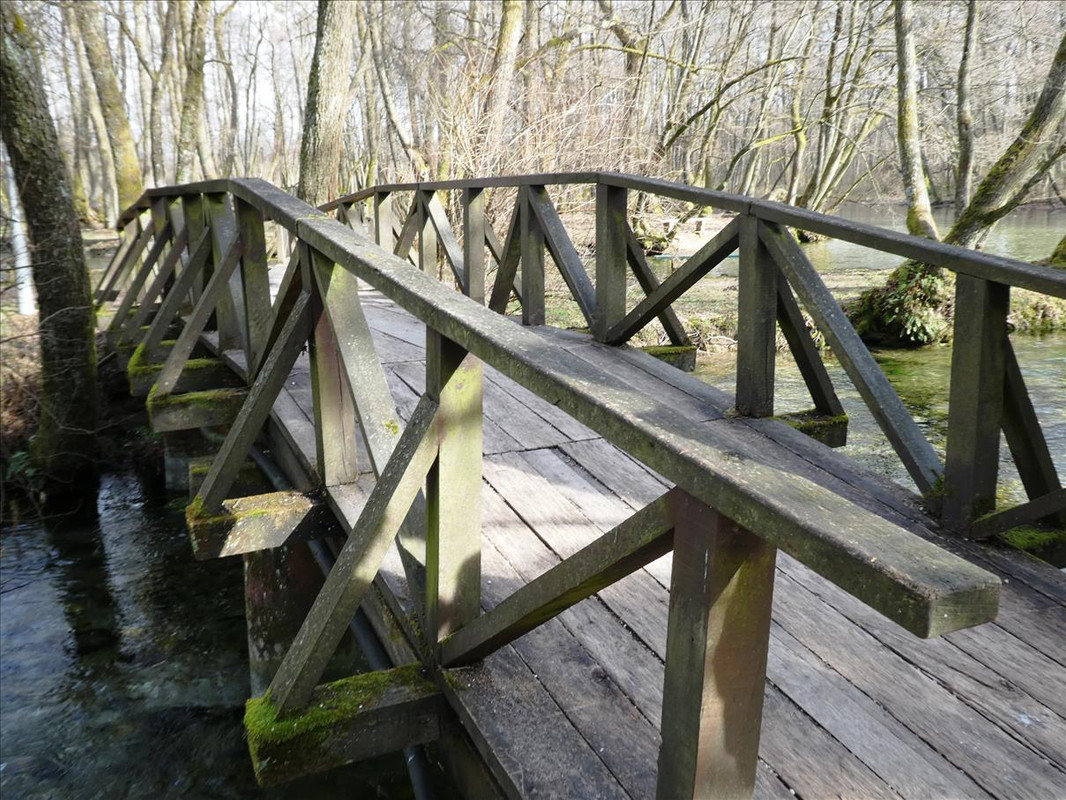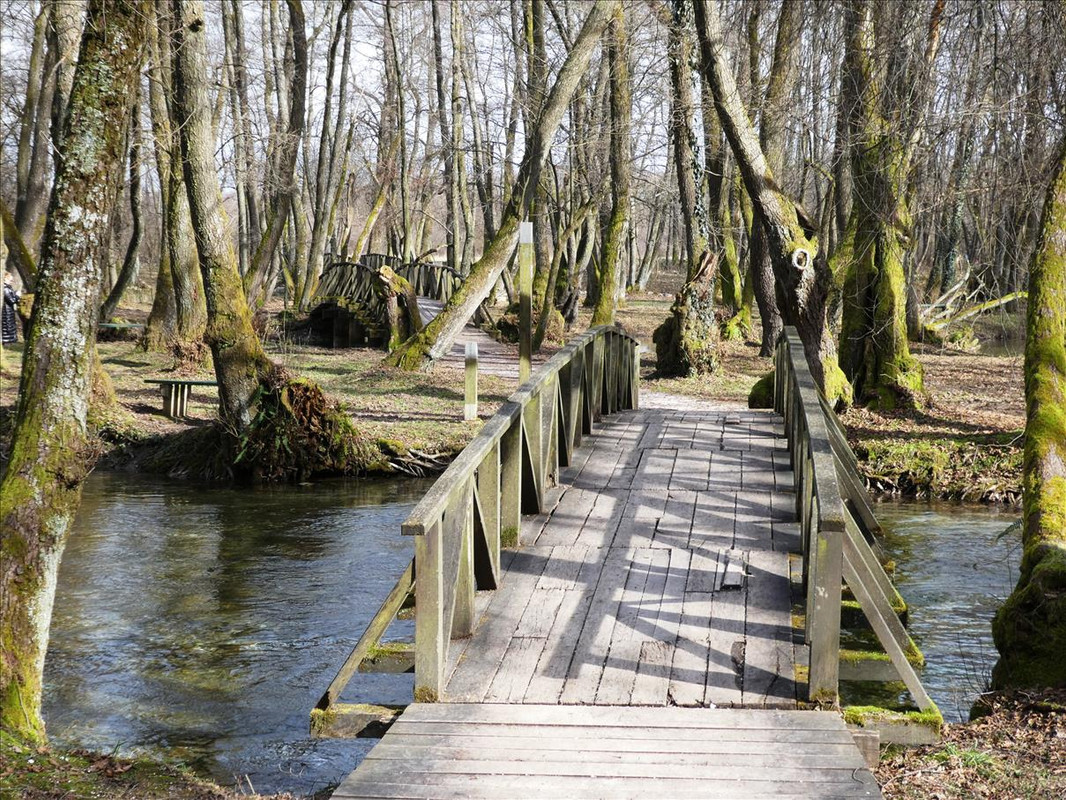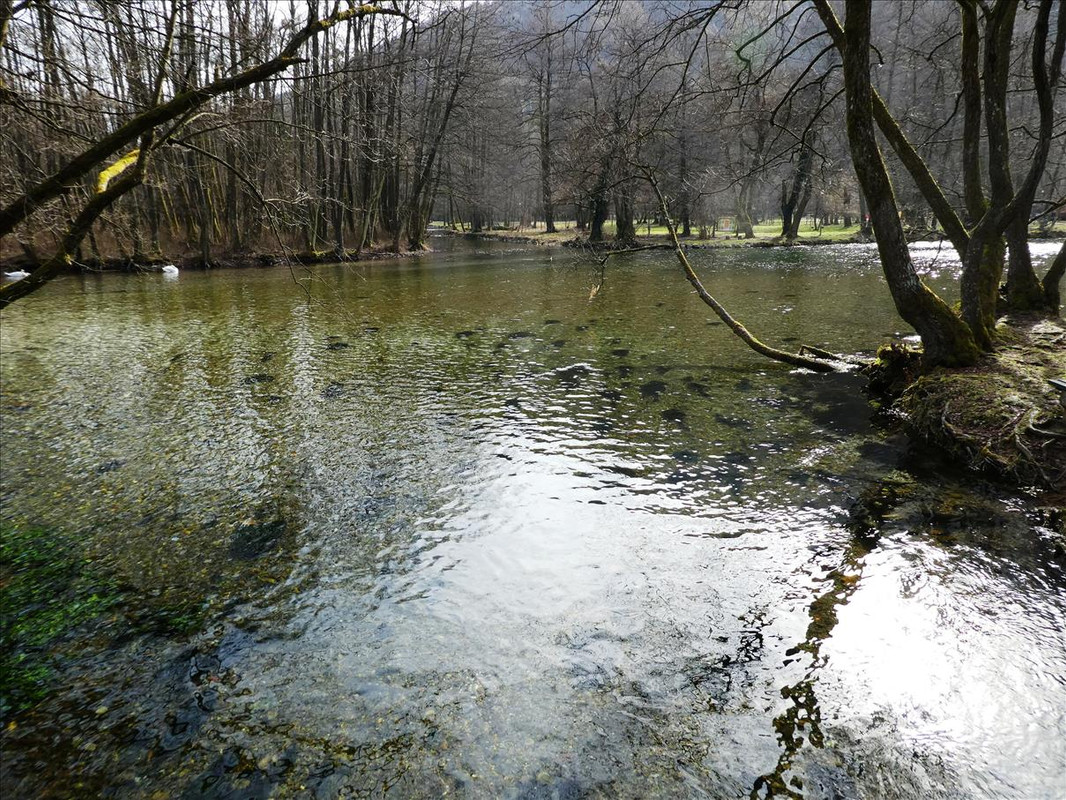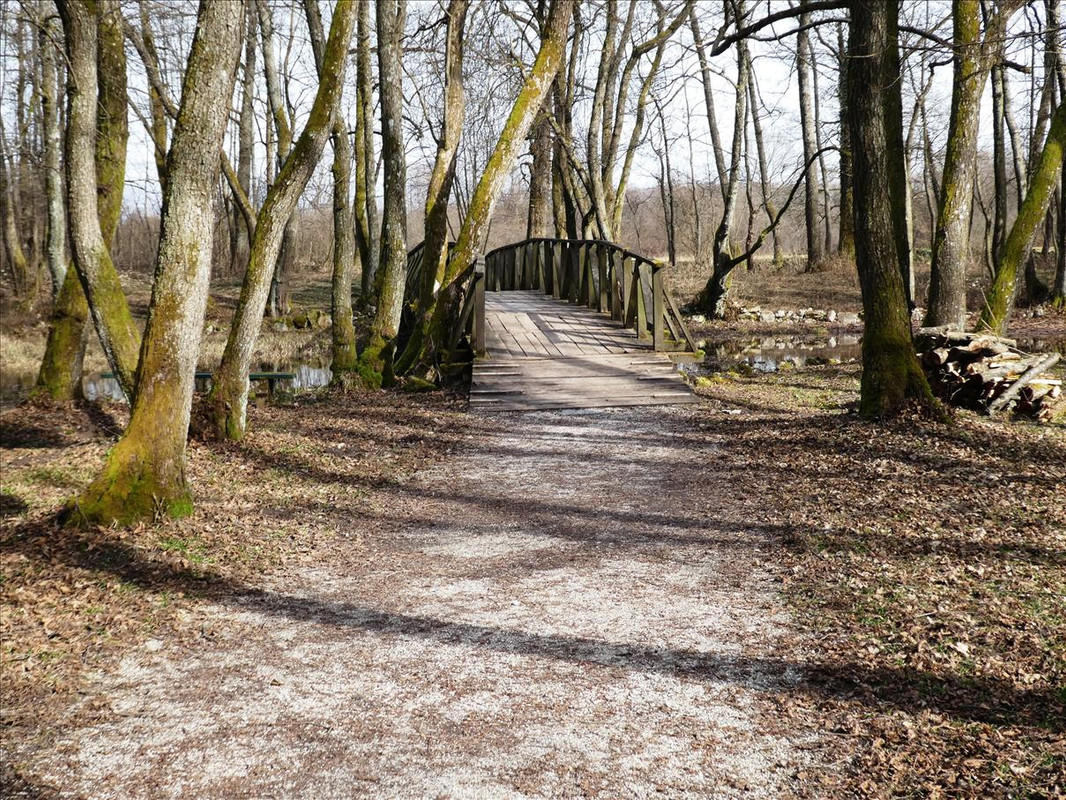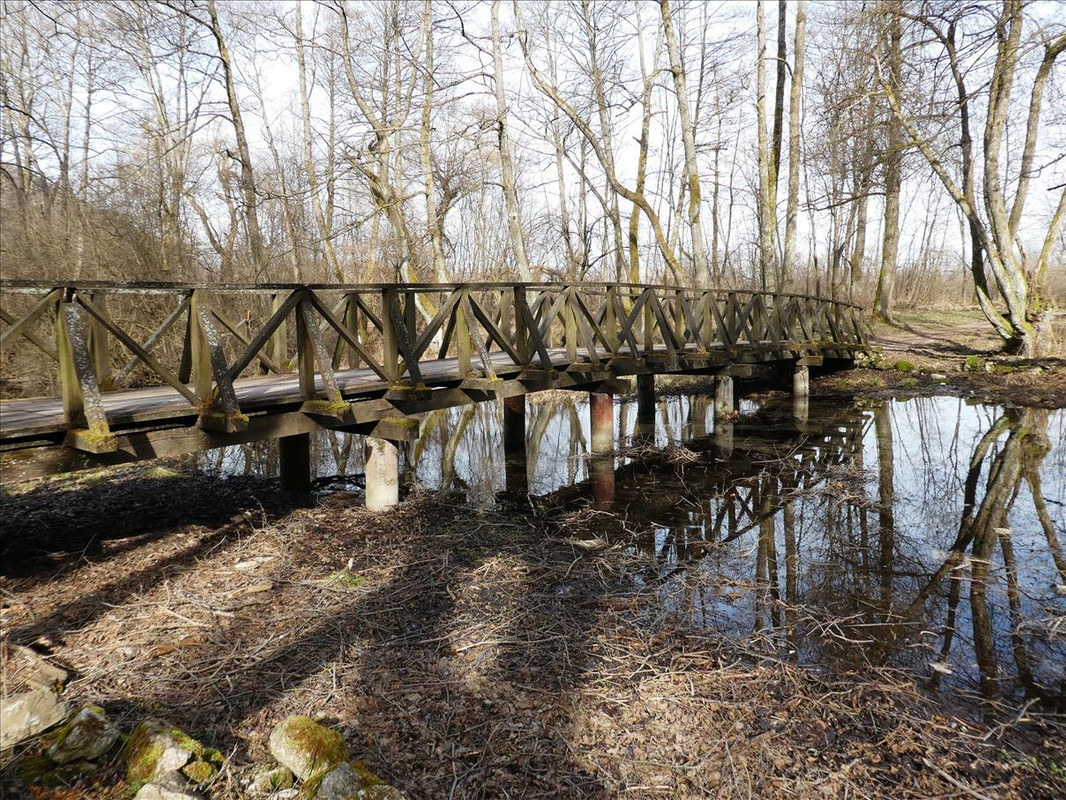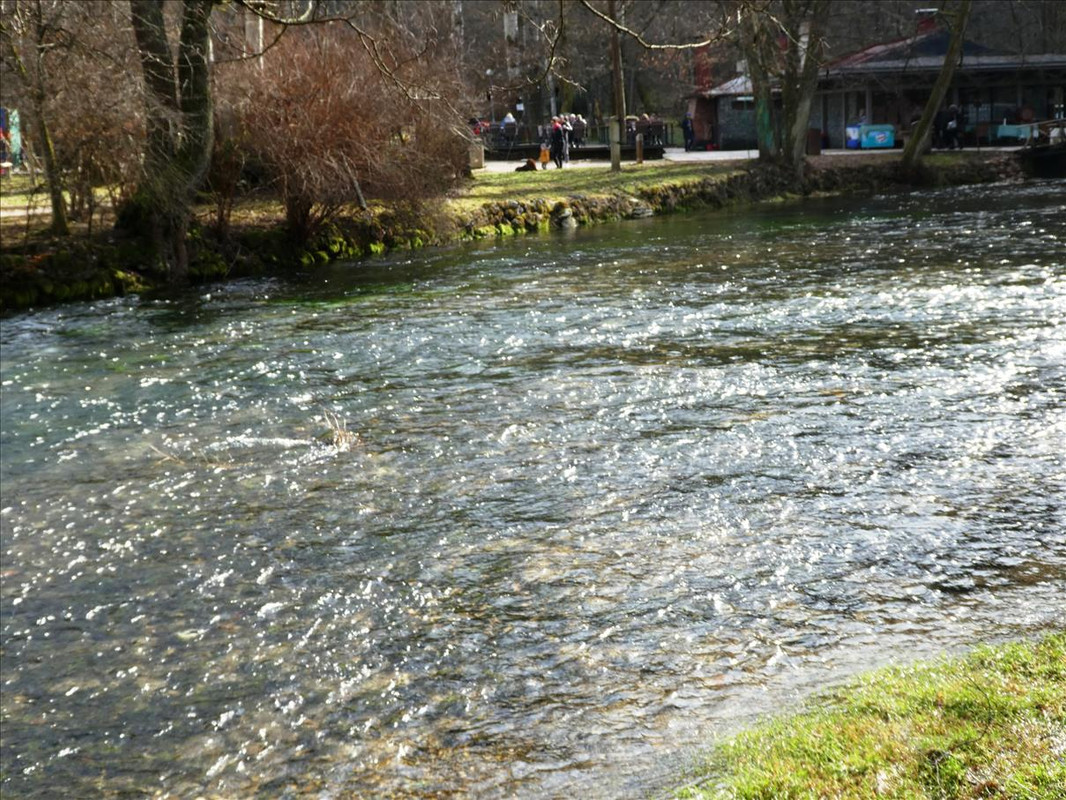 We had a pleasant couple of hours wandering, even stopped for a coffee and a pancake, but as we had arrived mid-morning we had the best of the lack of crowds. As we left the avenue was packed with the after lunch crowd. So much so it was just a long stream of humanity.
There is also a kids playground -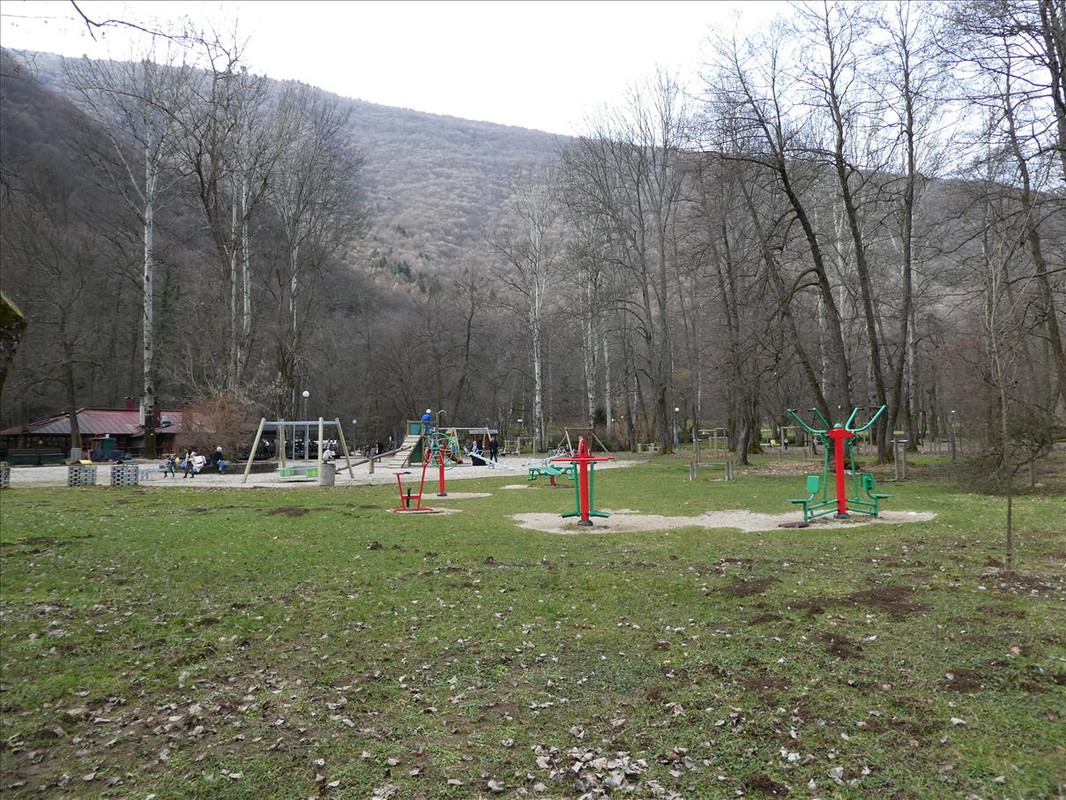 This was taken on the way back, but just as we left the park. In the distance were a few people we could see but behind them coming towards us many, many more.
If you aren't up to the long walk, there are horses and carts at each end which will transport you. For a fee of course, but we didn't ask how much -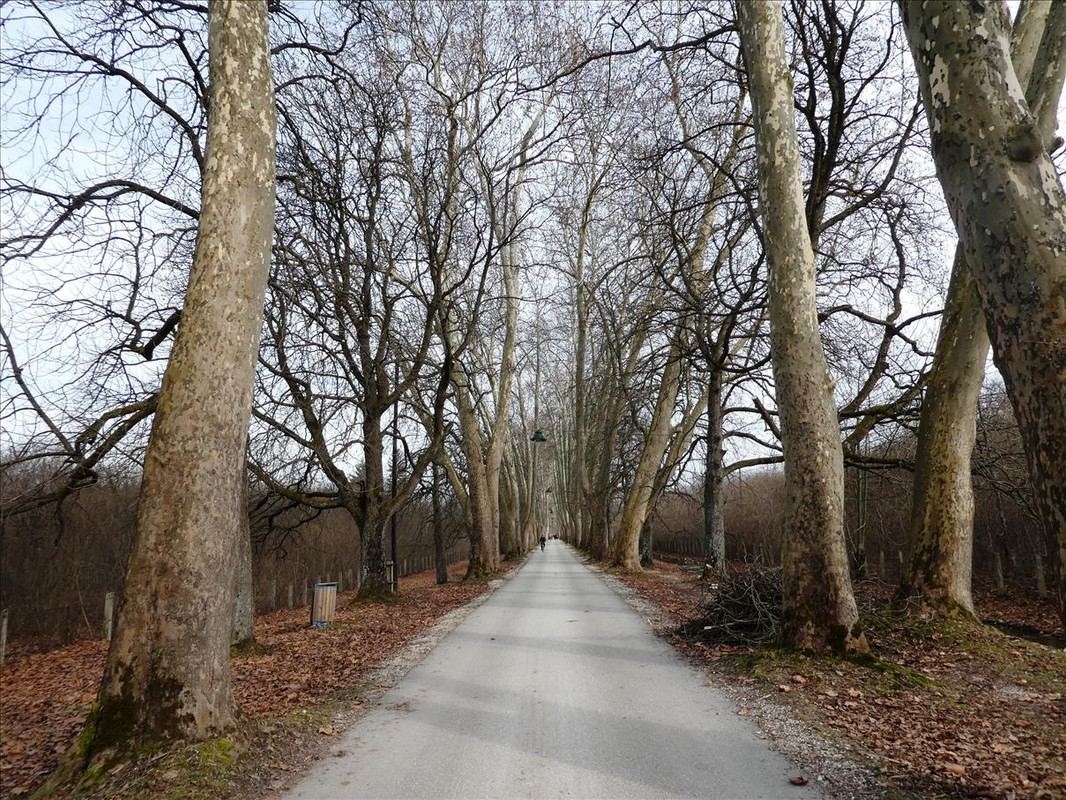 Right back at the end, near where we parked the car is another normal large park but also a couple of hotels.
The first one, the Hotel Austria, was where at one time Archduke Franz Ferdinand stayed, the night before he was killed -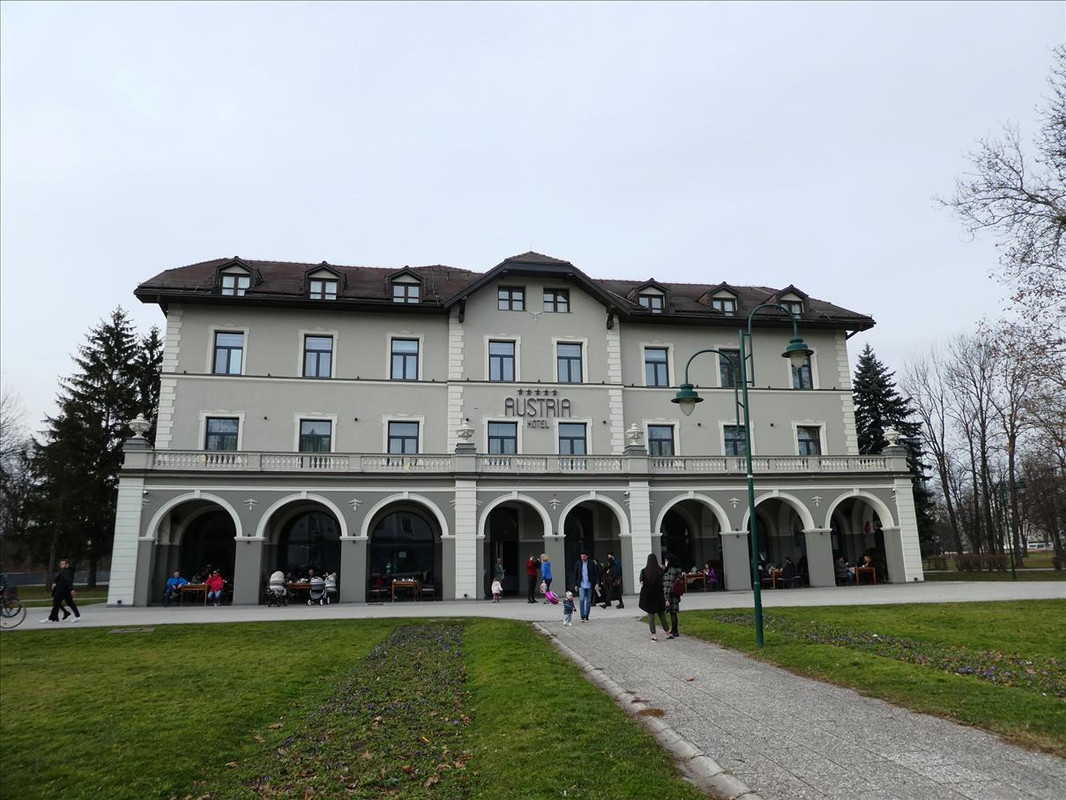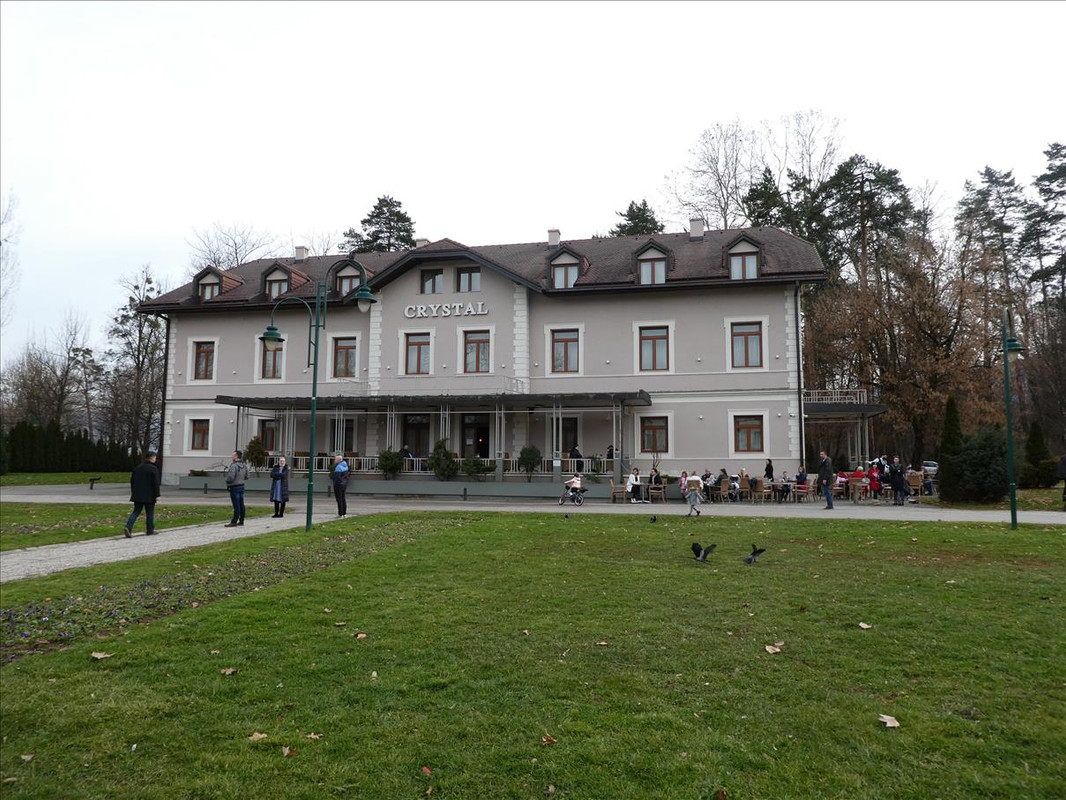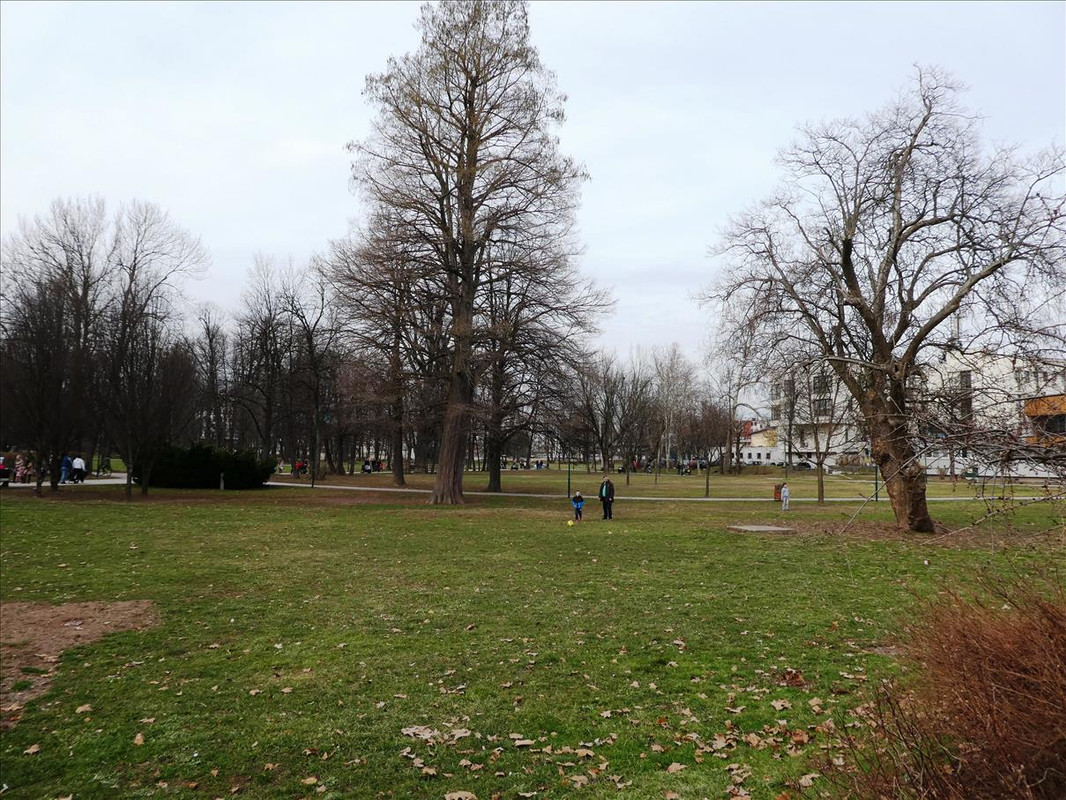 It is recommended not to even attempt to come here at the weekend in the summer months or good weather days as it is far too crowded. We were lucky on a Saturday that we managed to miss the worst of it.
I'll come back when the leaves are out but on a weekday.