Post by onlyMark on Oct 7, 2021 8:55:22 GMT
This is a continuation of the Montenegro trip before the summer.
We were at this time based in the capital, Podgorica and headed to the bottom right hand corner of the country to a town called Bar. The town itself isn't up to much and generally is just a summer tourist destination. But it had an old fortress I wanted to see.
One other thing we wanted to do was go for a swim.
The route there took us across Lake Skadar and as we'd set of late morning we thought we'd have swim there and go for lunch.
The lake looked nice and idyllic -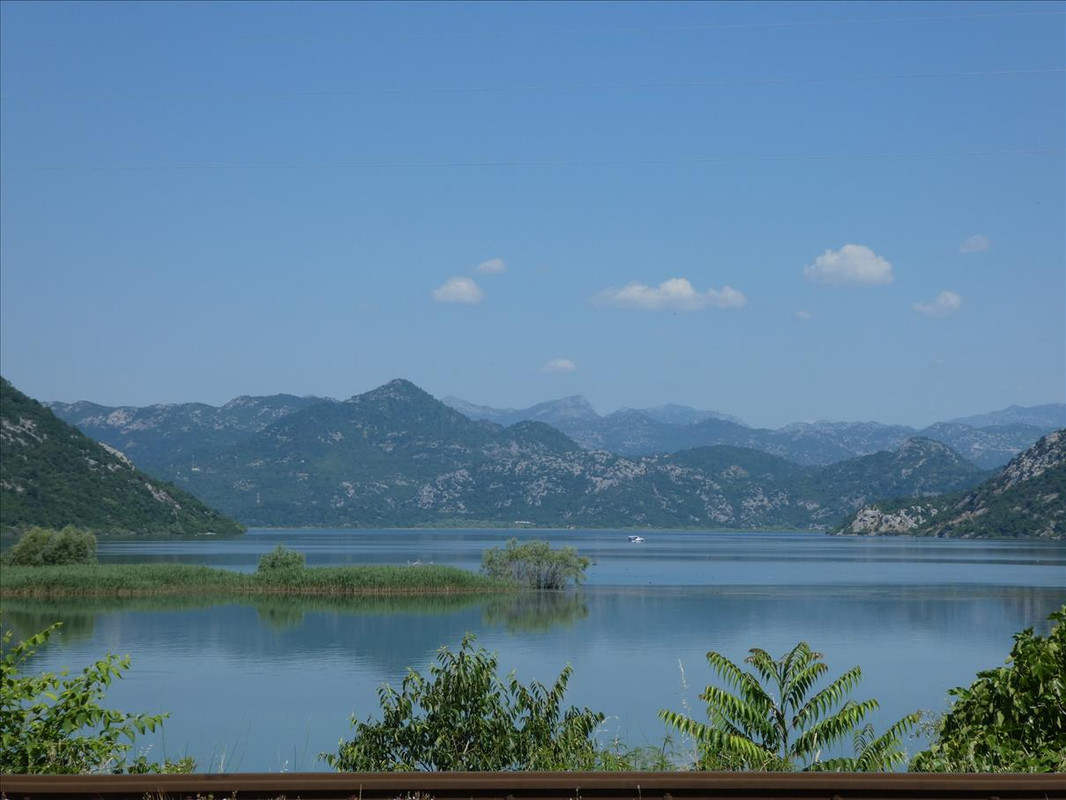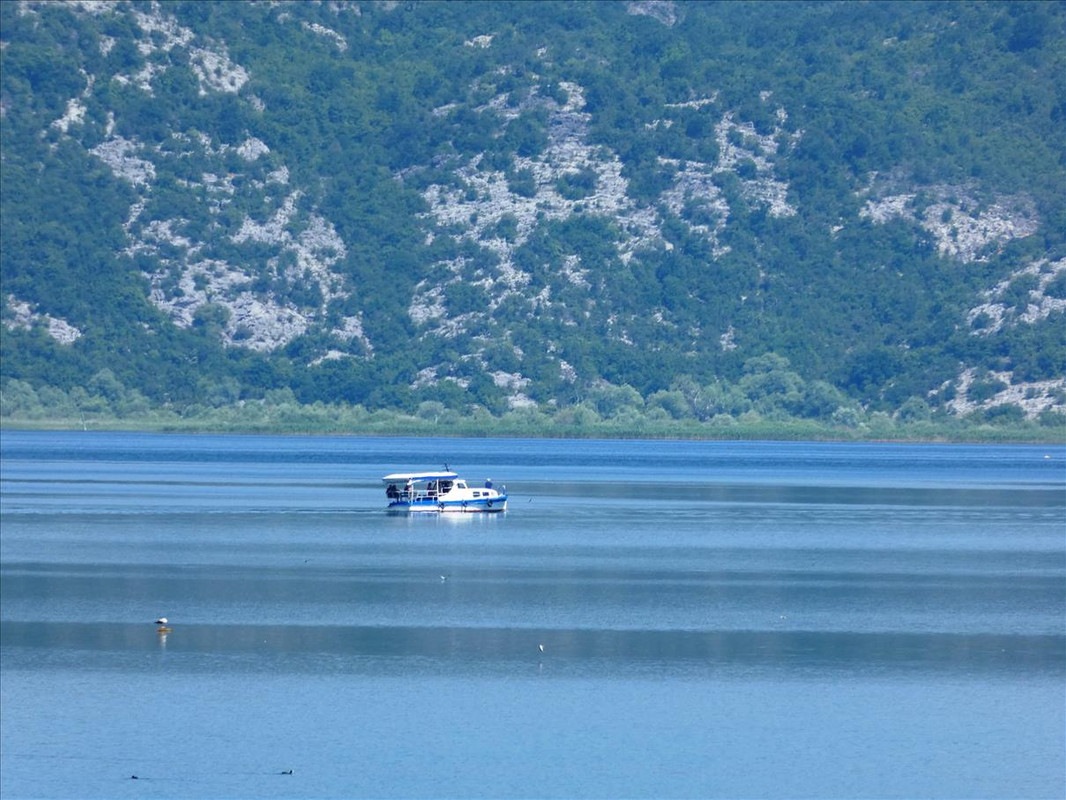 I diverted through a small inlet area to access a side road that skirted around part of it -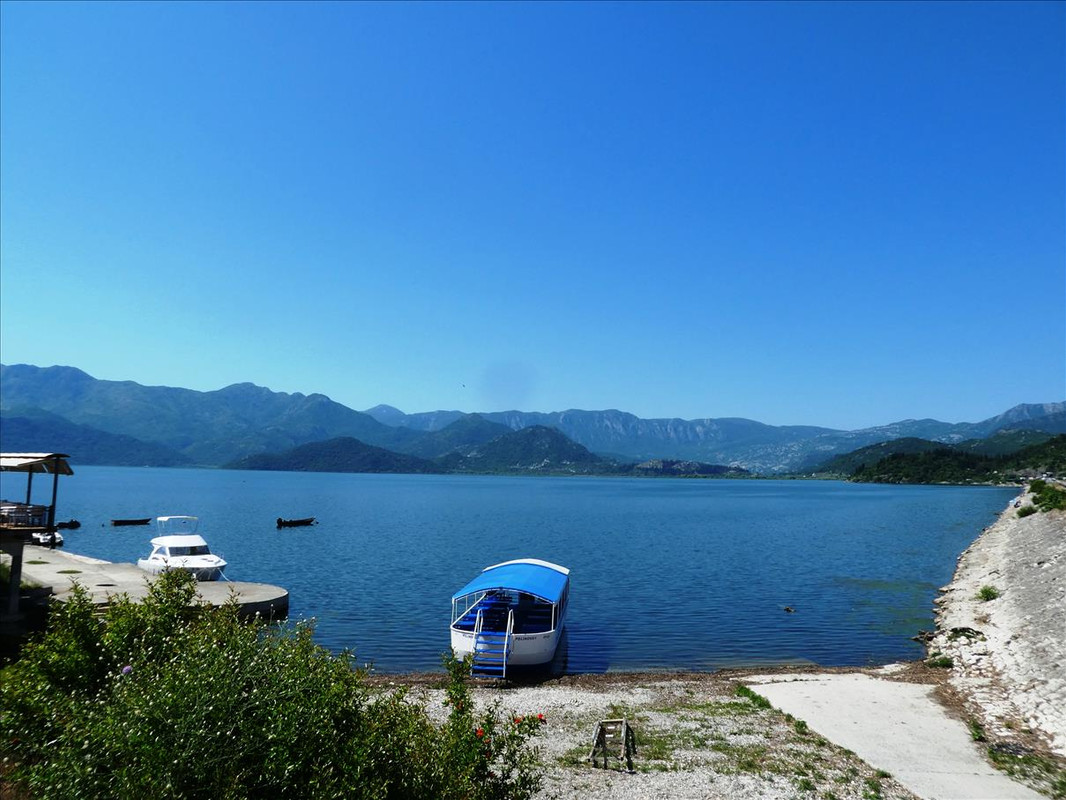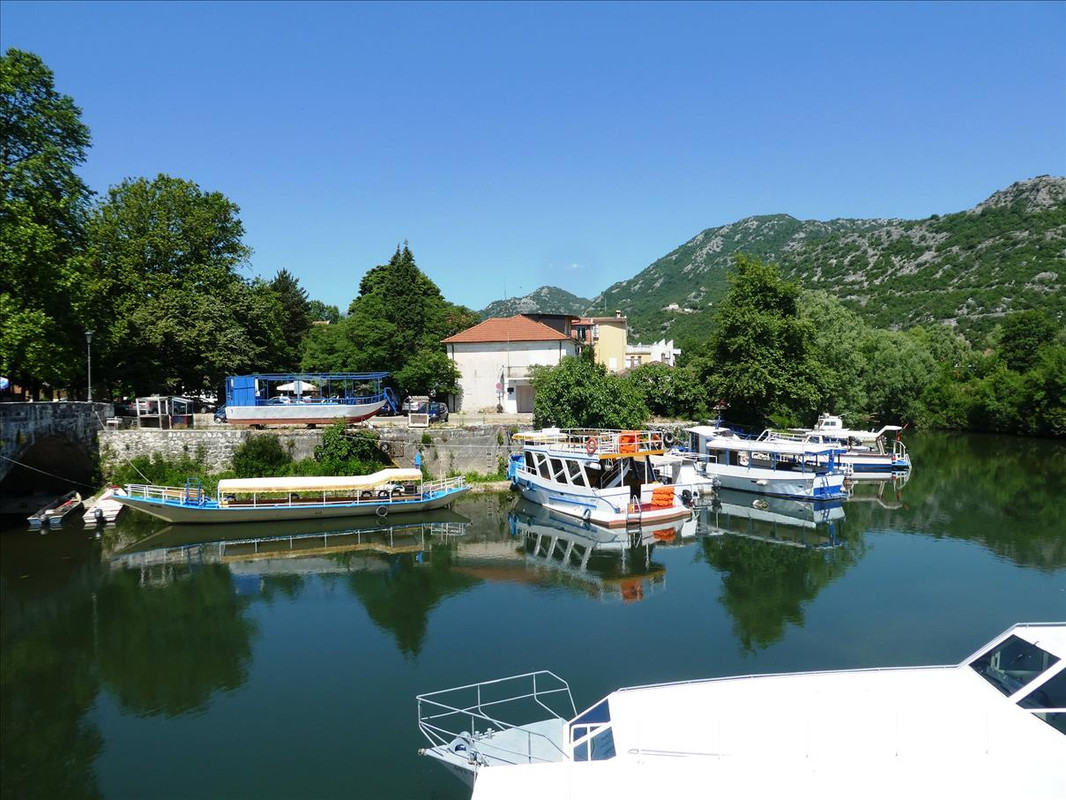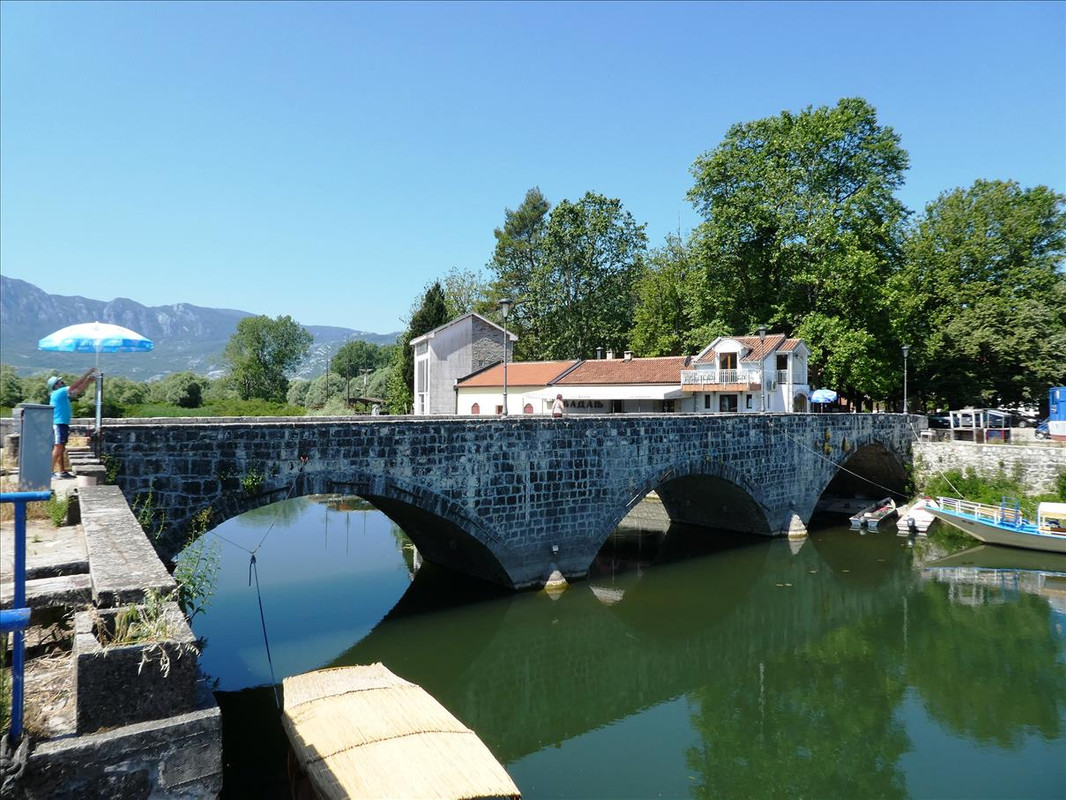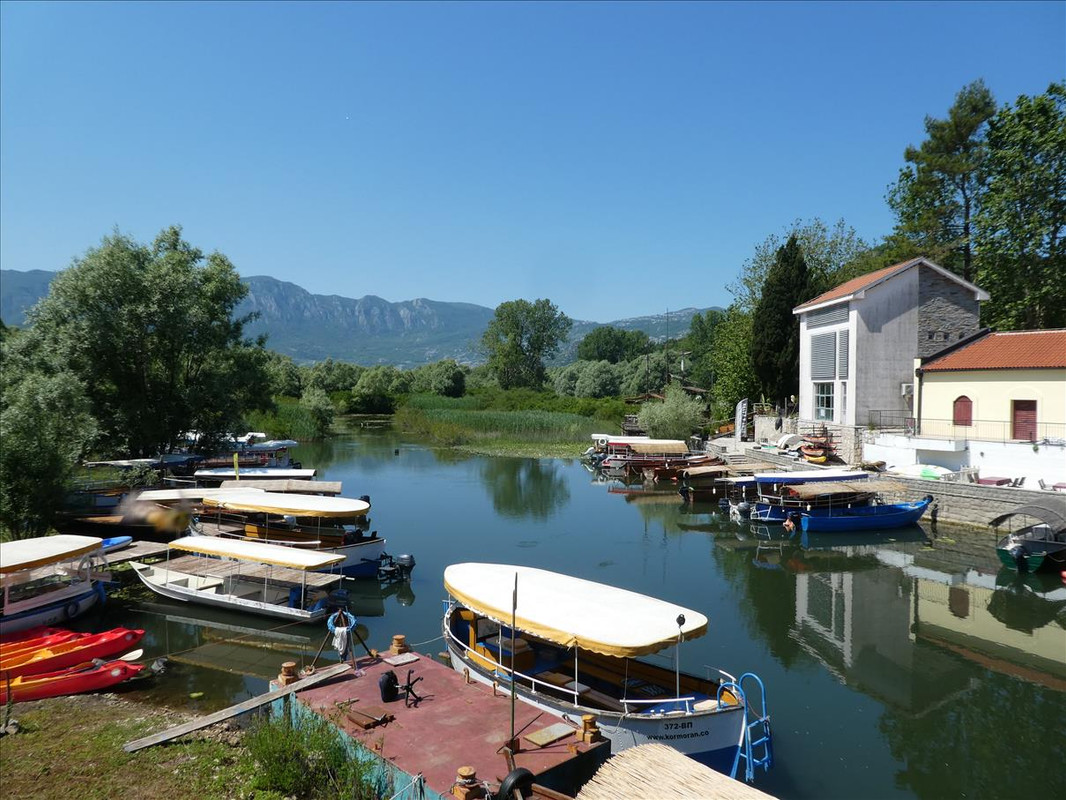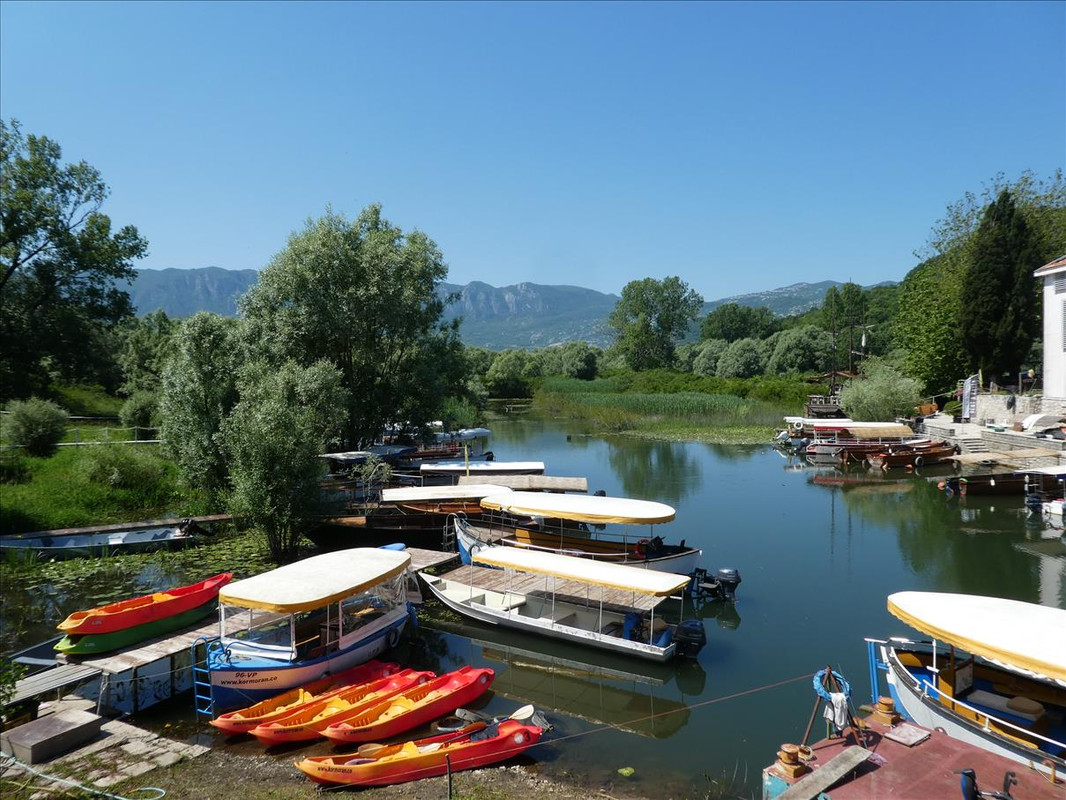 But my plan came to naught when the side road travelled around the lake, but a couple of hundred feet above it and there was no way to get down to the shore. Never mind though, I stopped at a monument to the dead of the two World Wars to stretch our legs.
Concrete, stark and with no frills at all -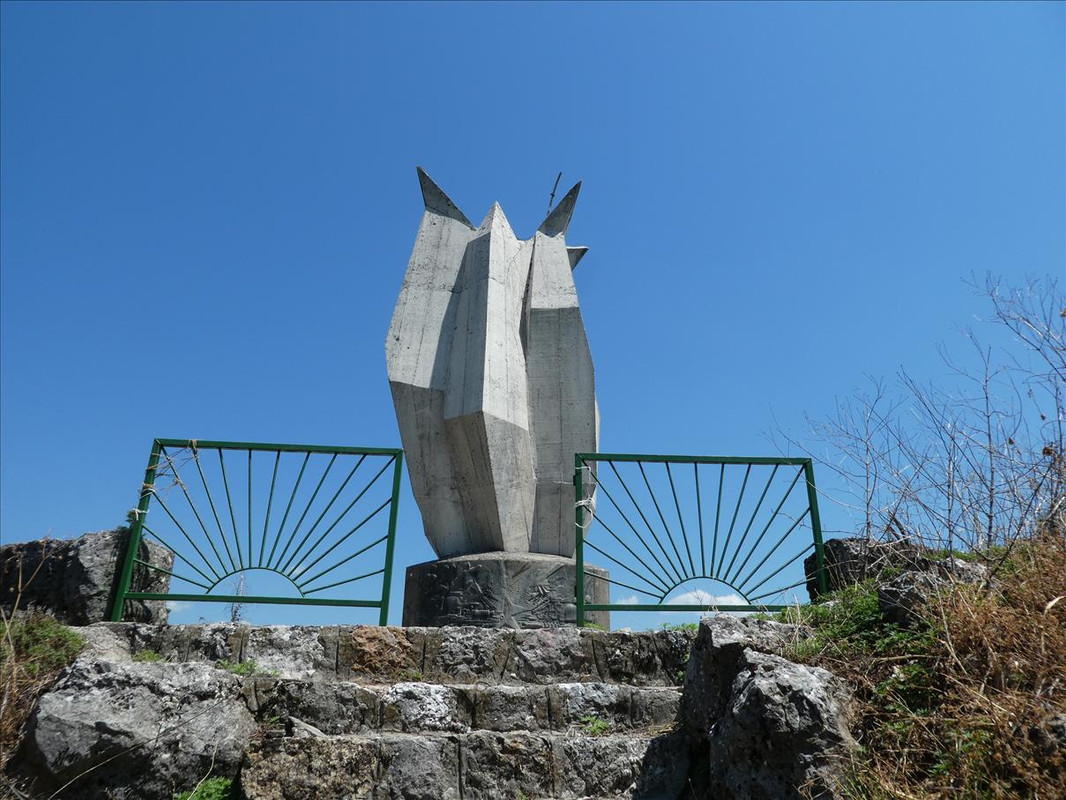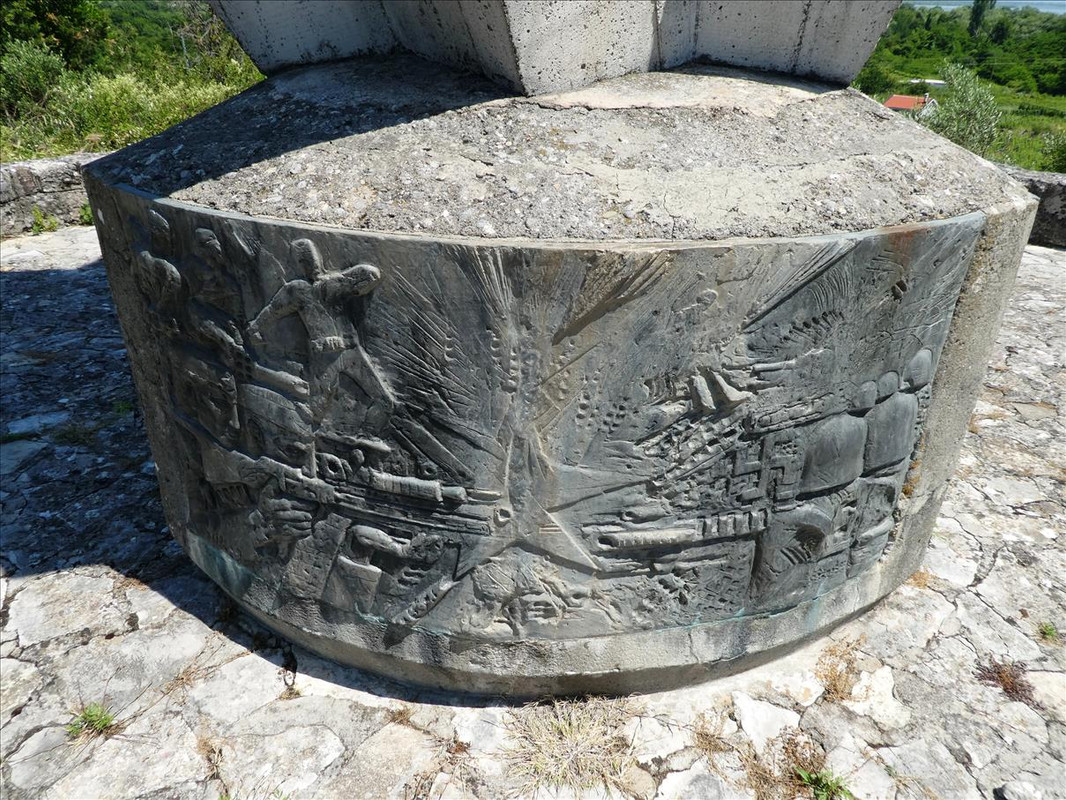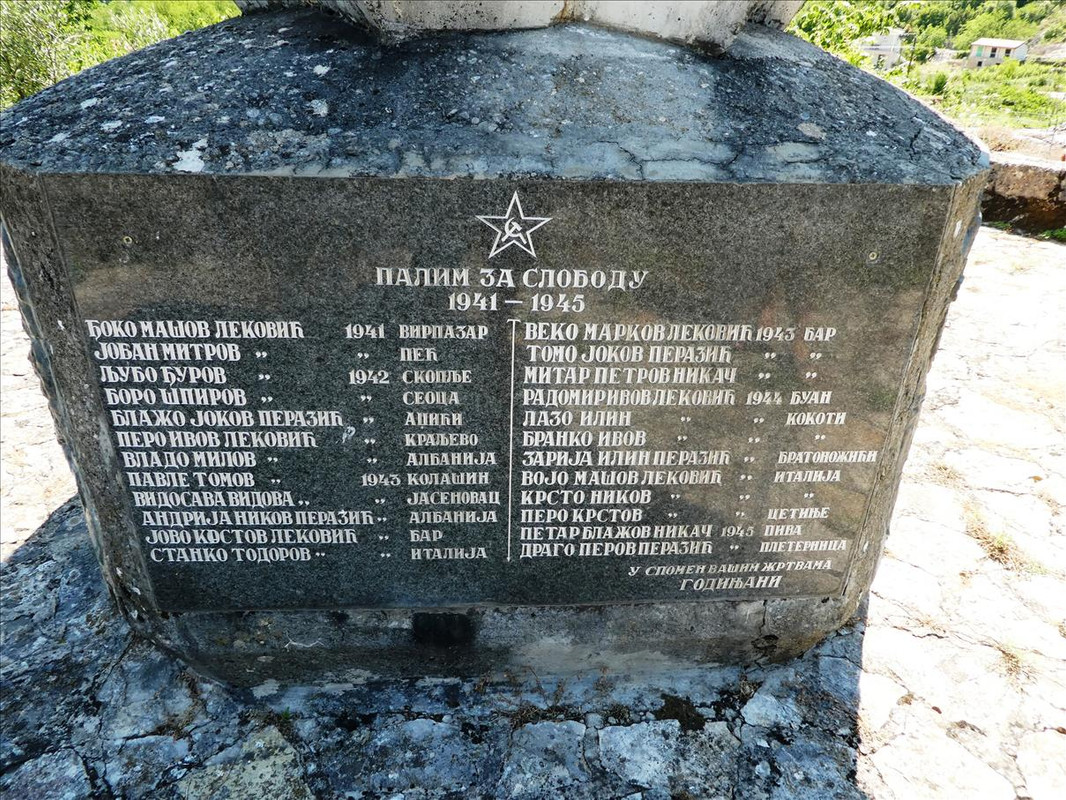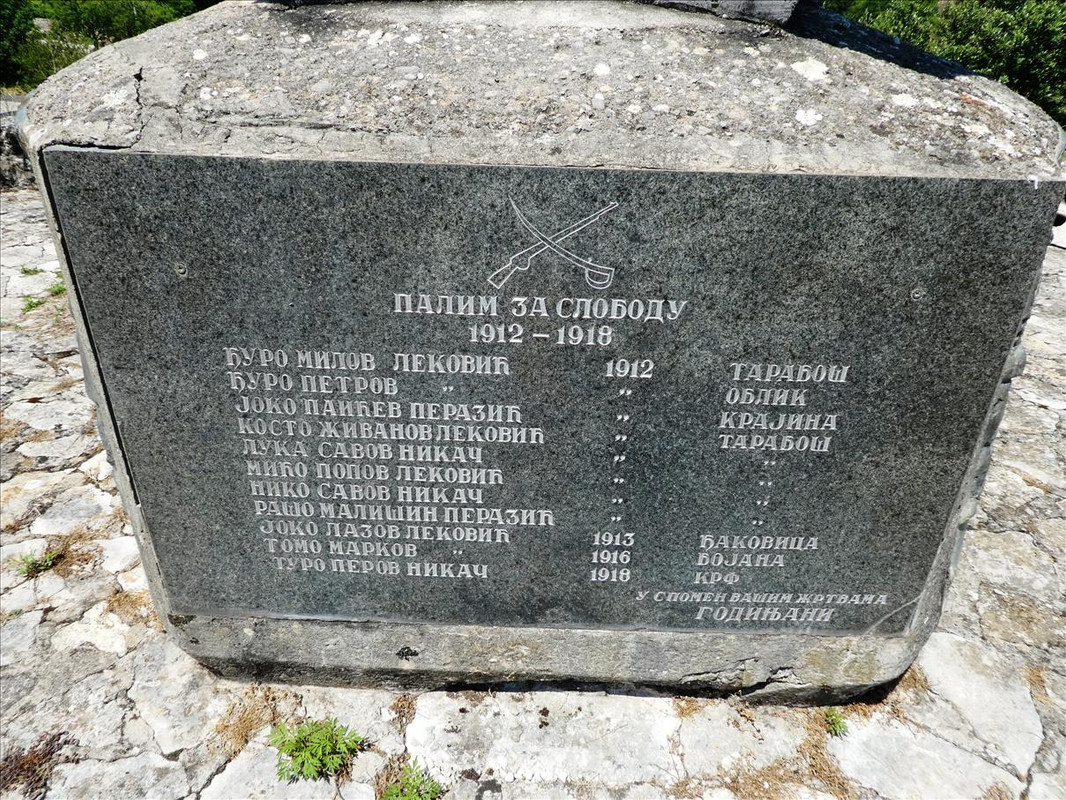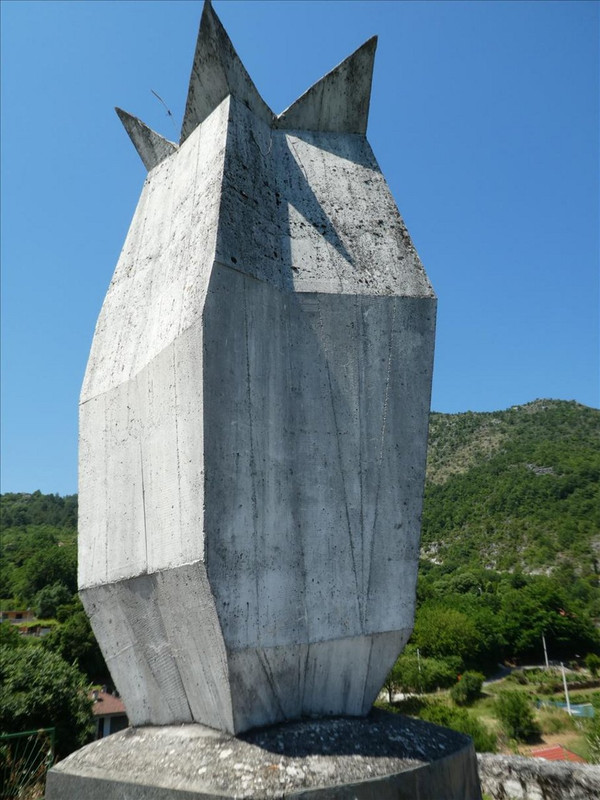 The memorial was set in a quiet area -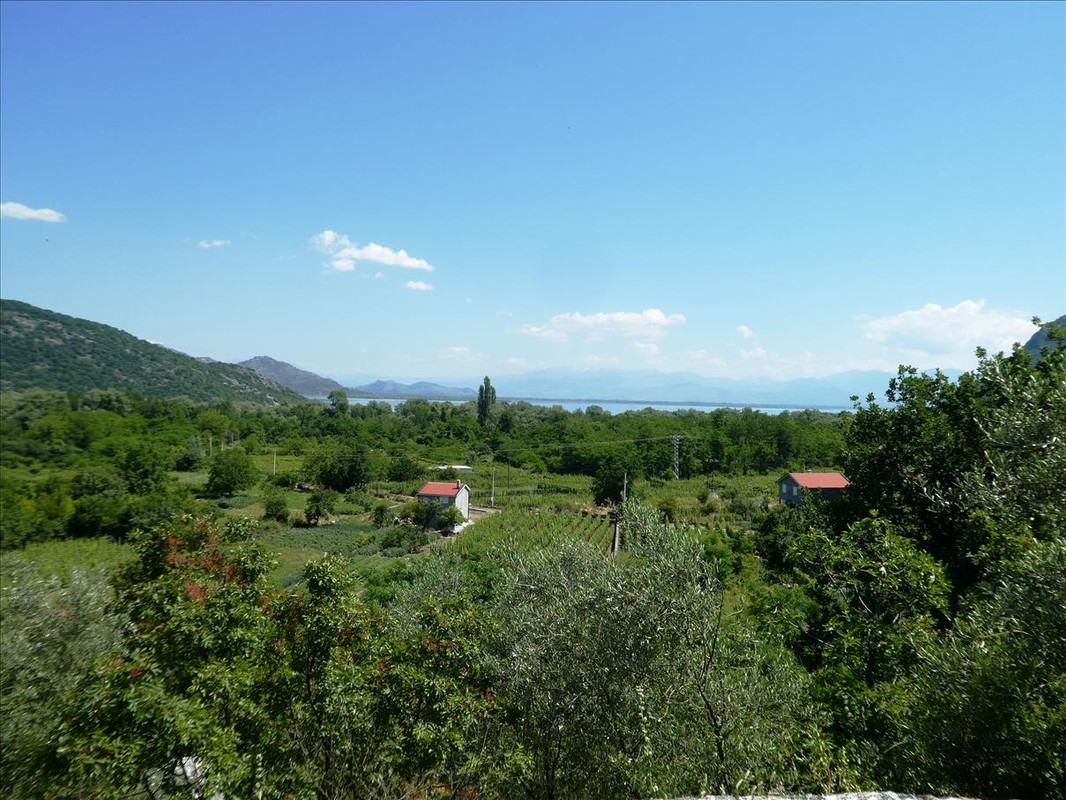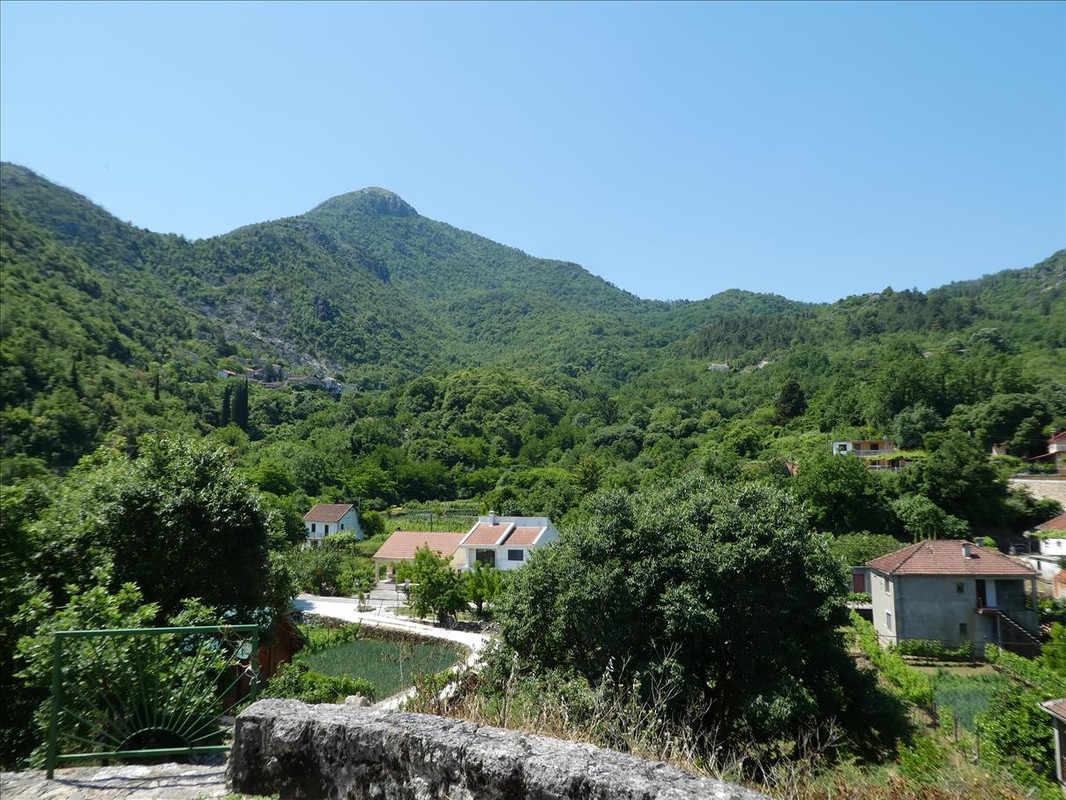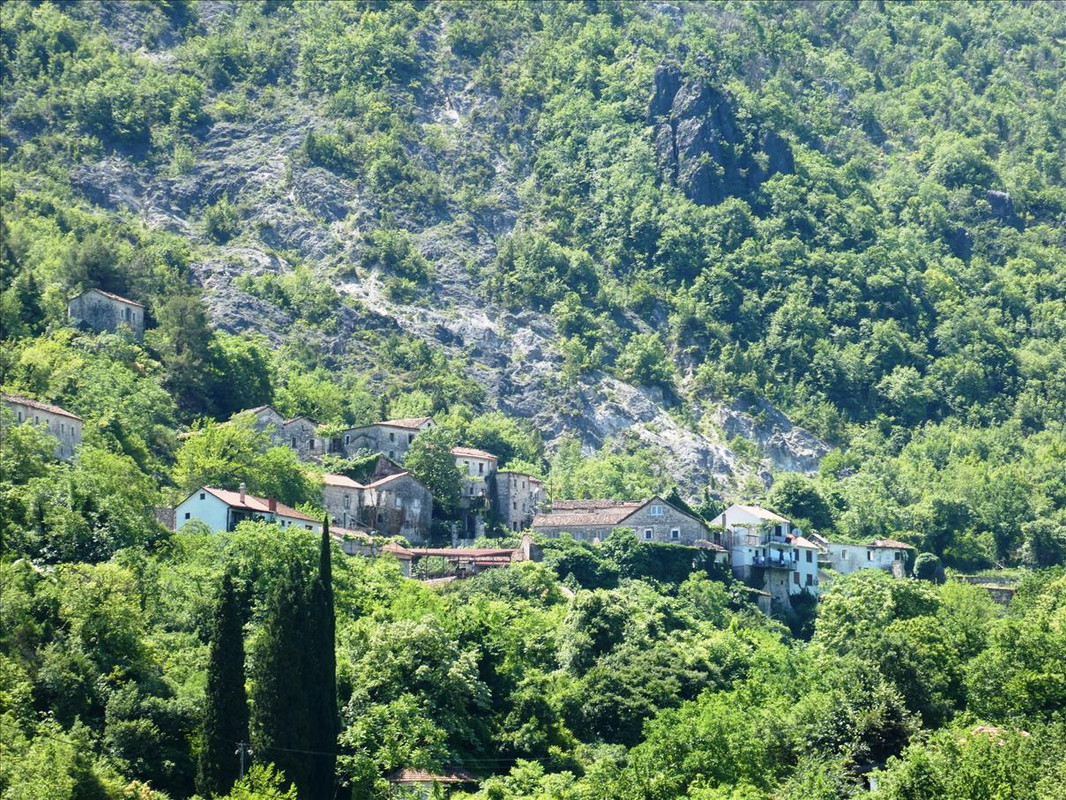 I retraced our steps back to the small inlet village where by now, it was time for lunch. It seemed fitting to have it on a reproduction galley -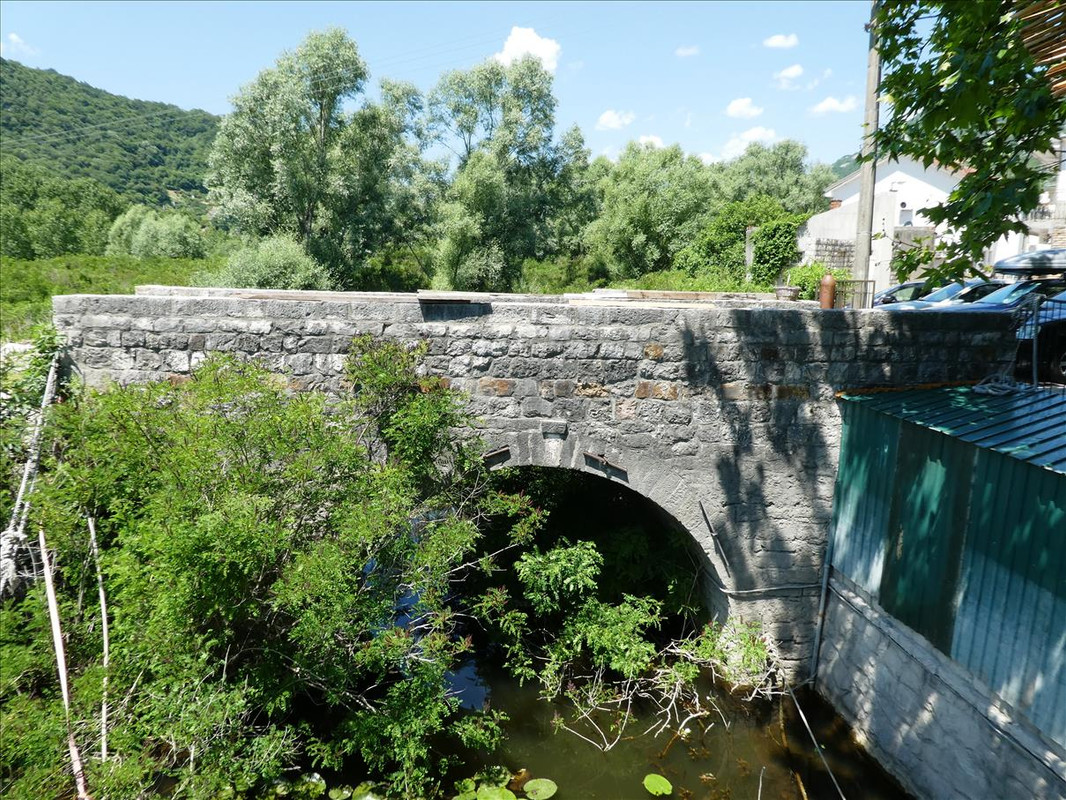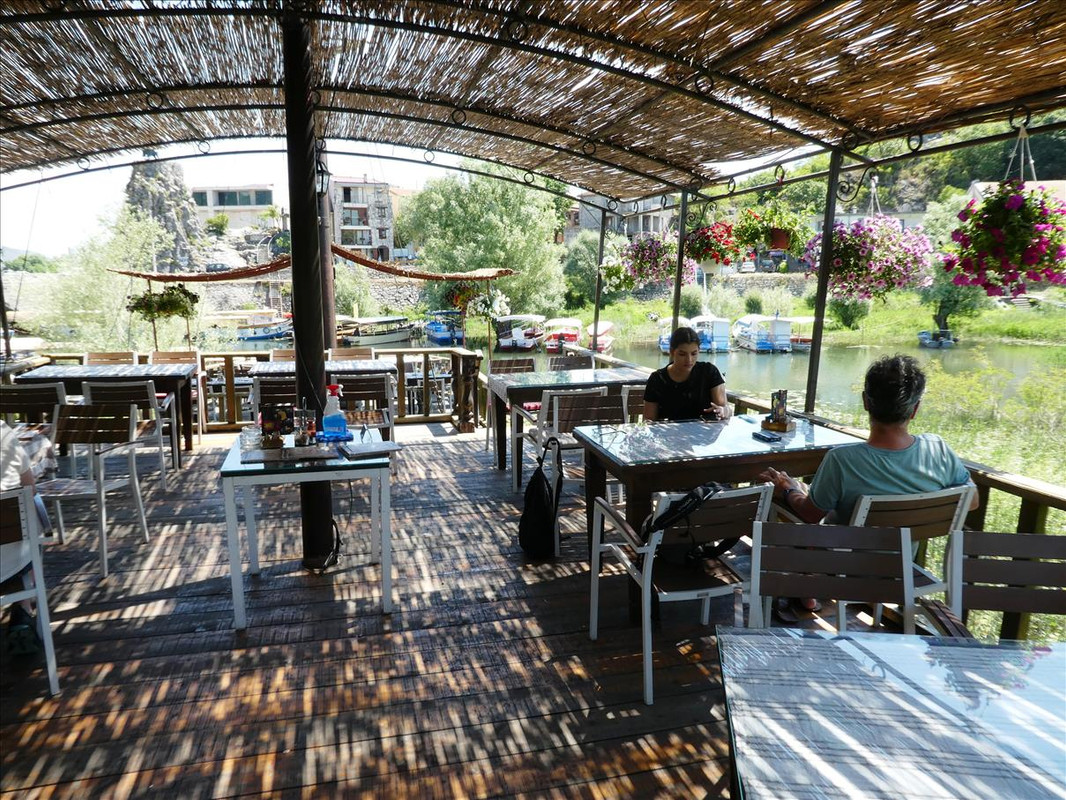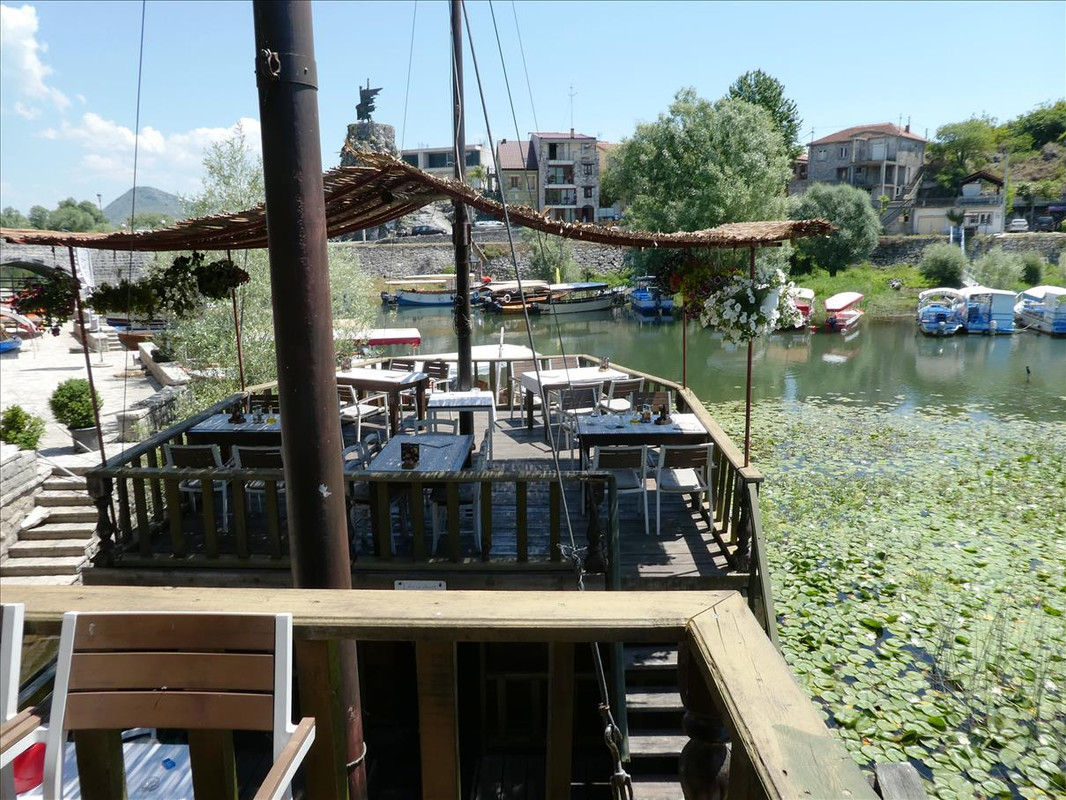 With nice views -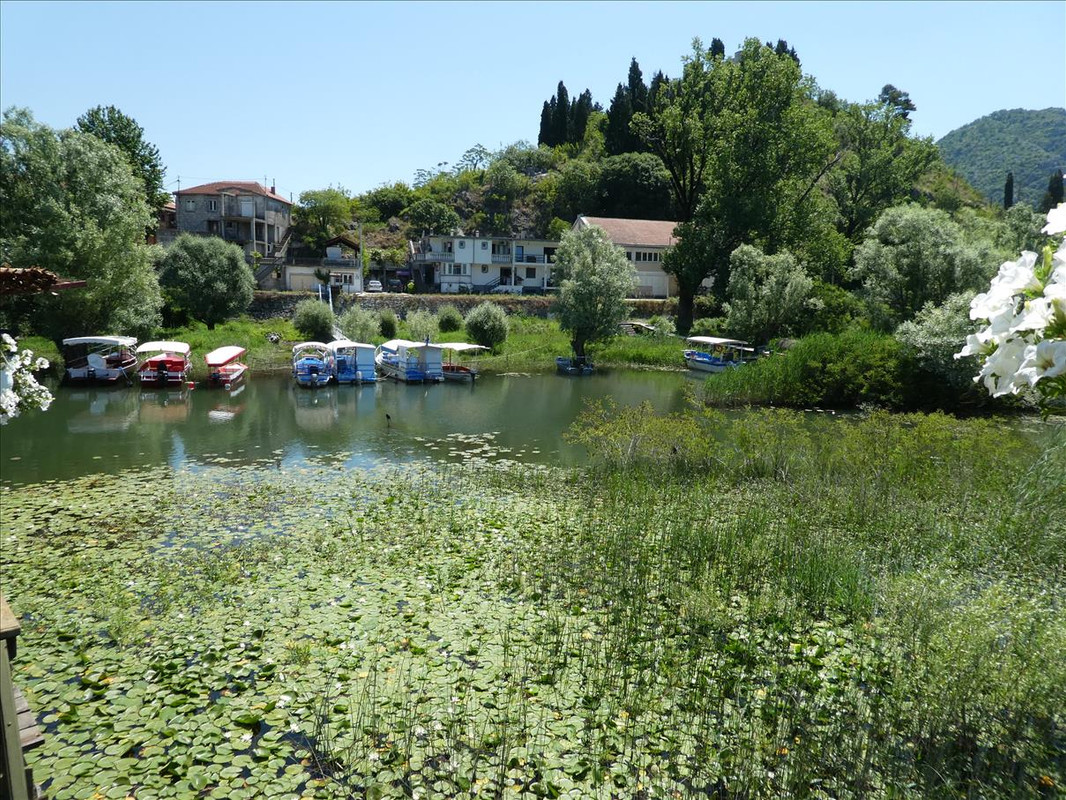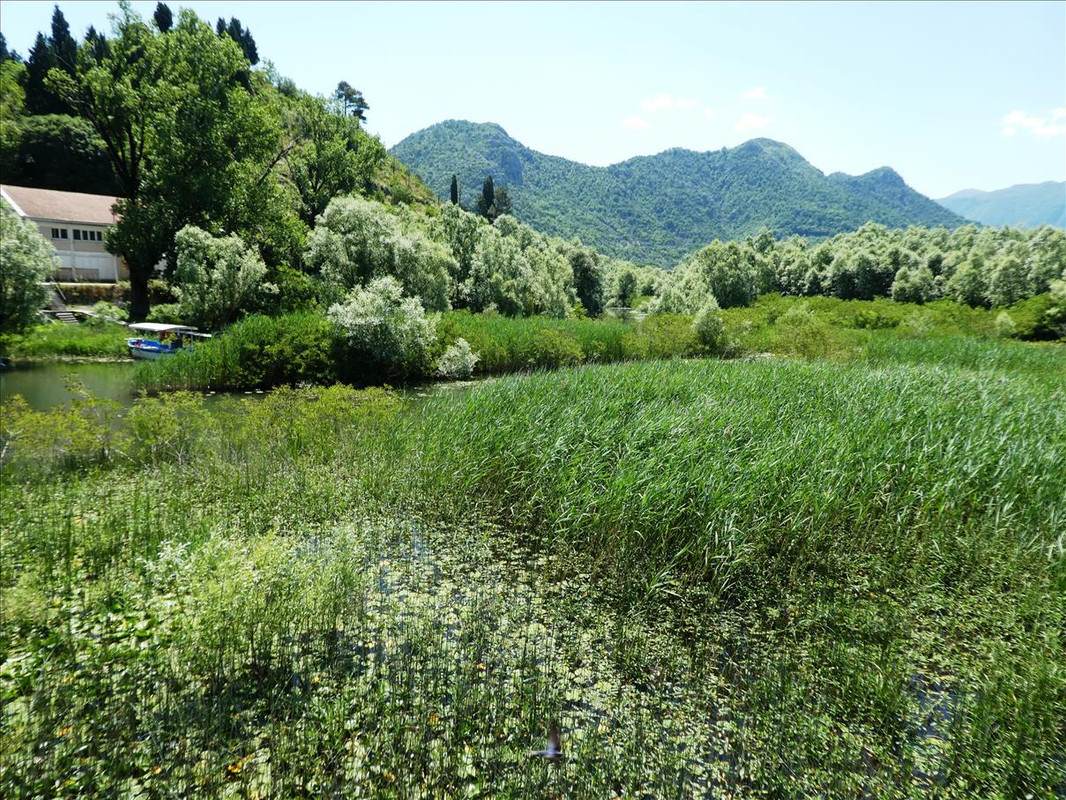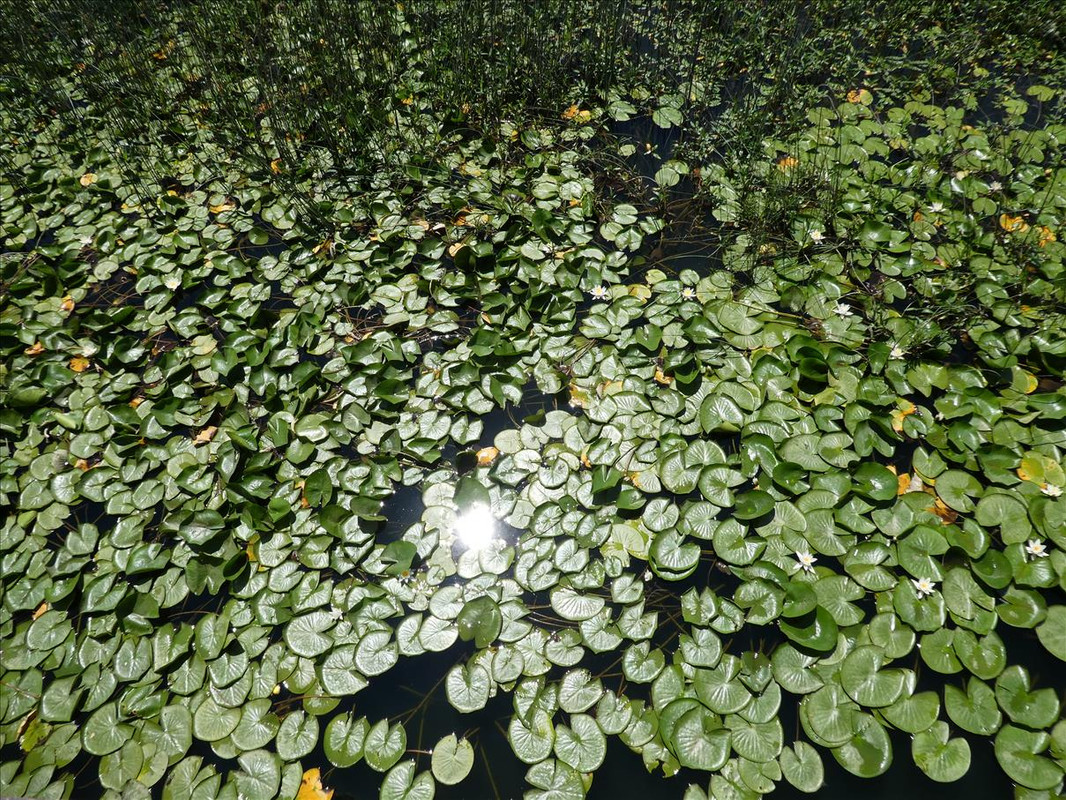 No idea what this is -
But there was an interesting painting on the side of a house -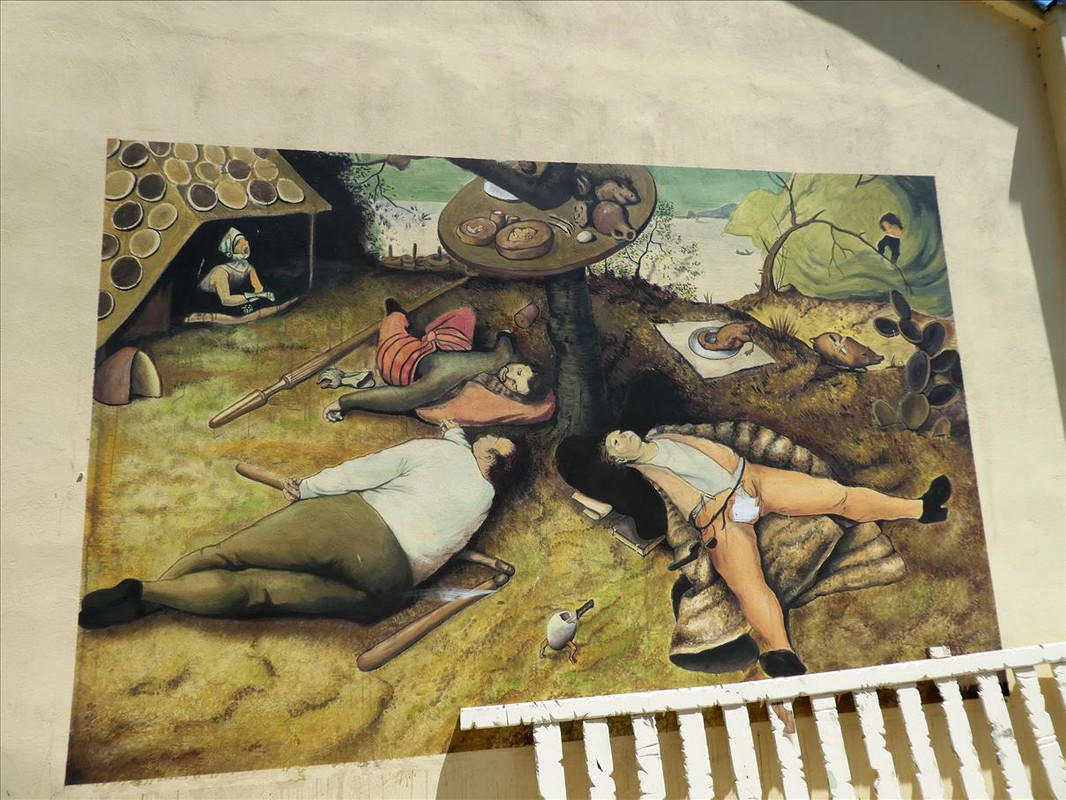 We passed by the sea front at Bar and stopped for a coffee. Also to have a look at the marina -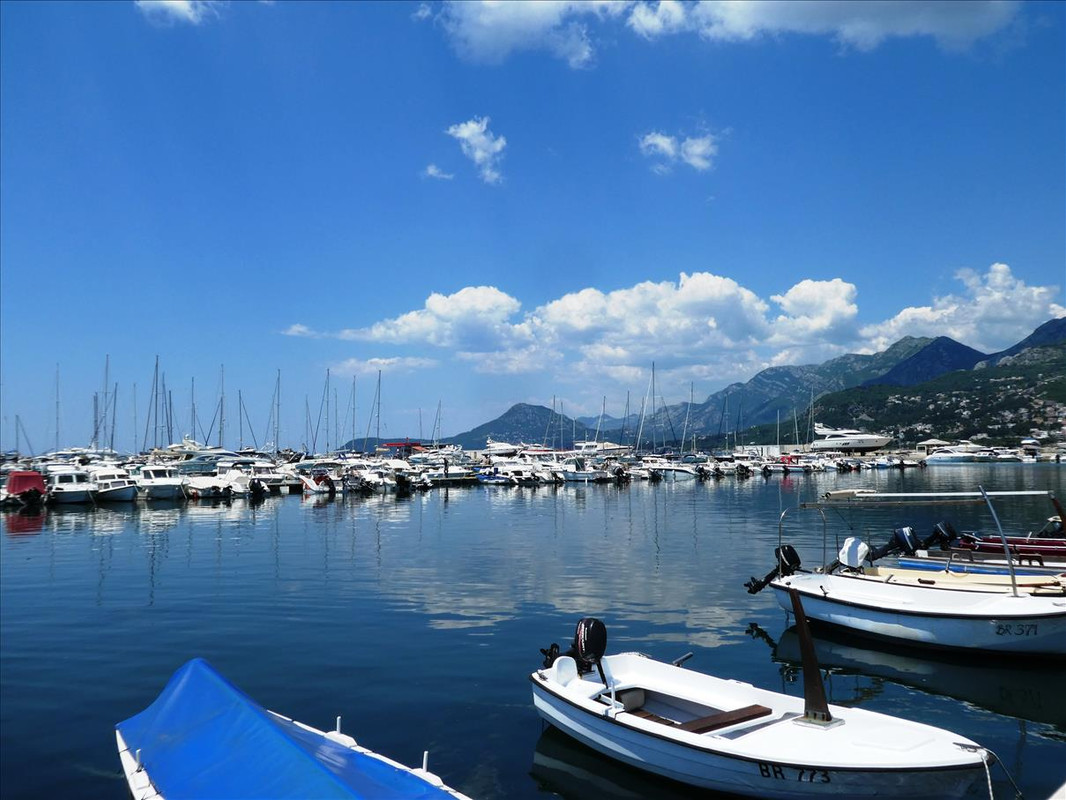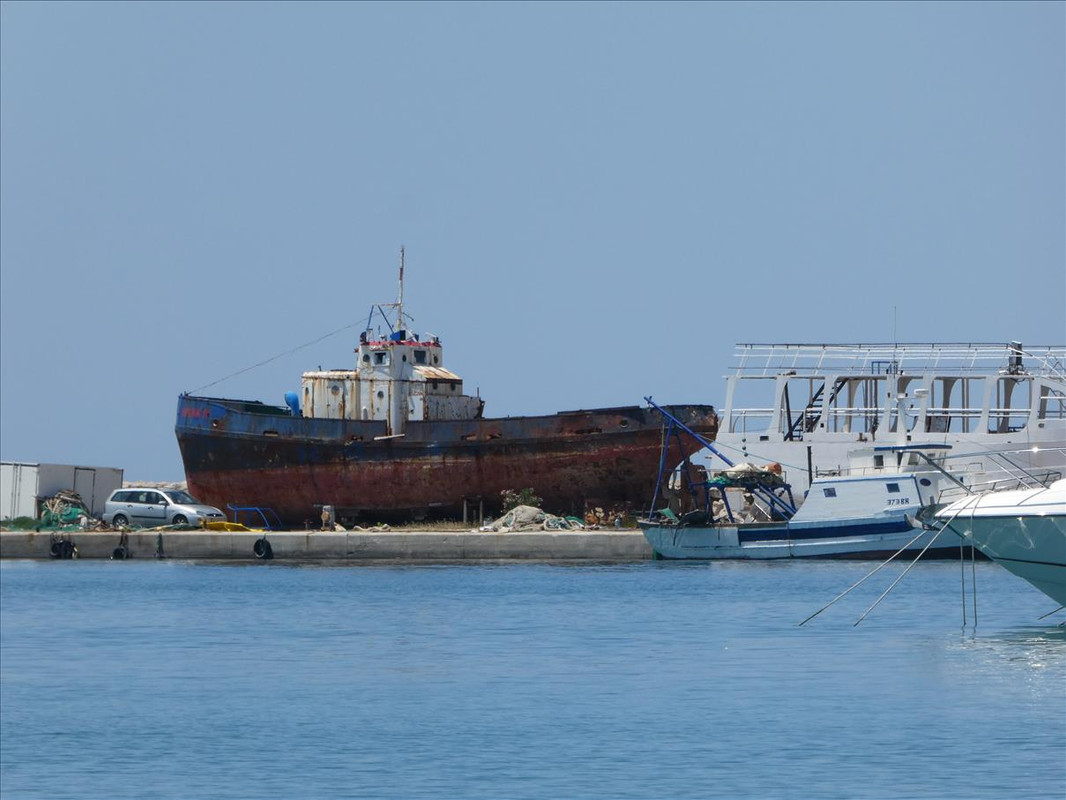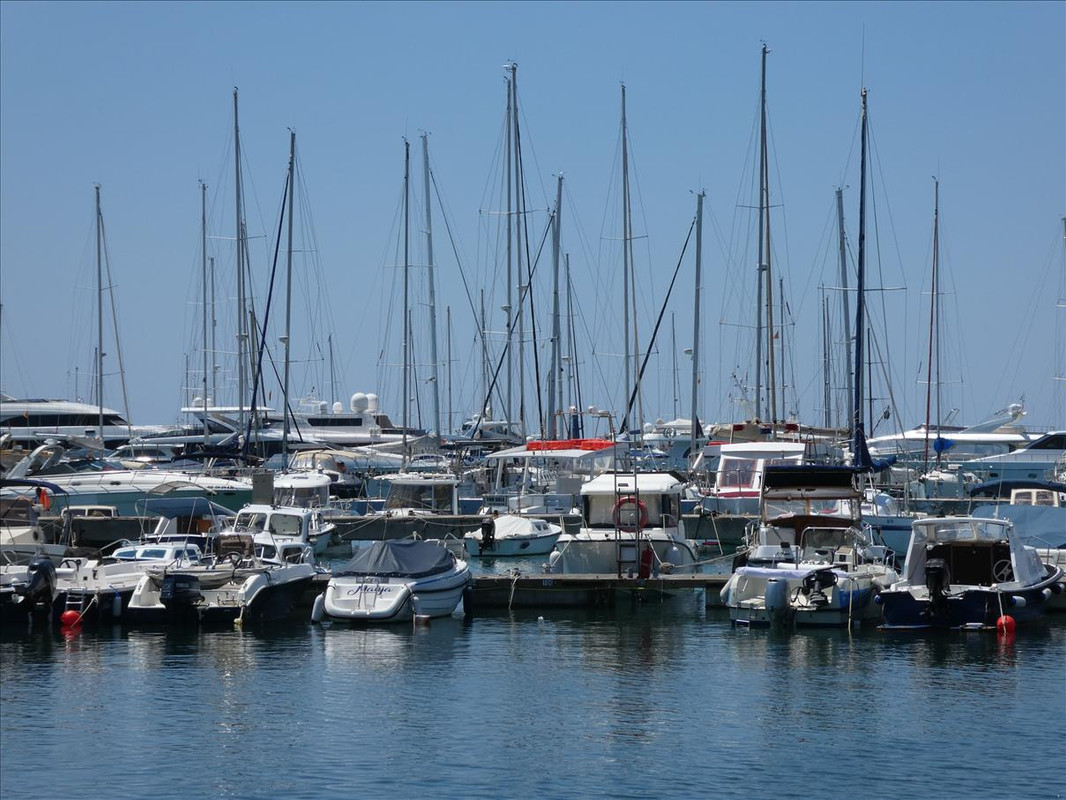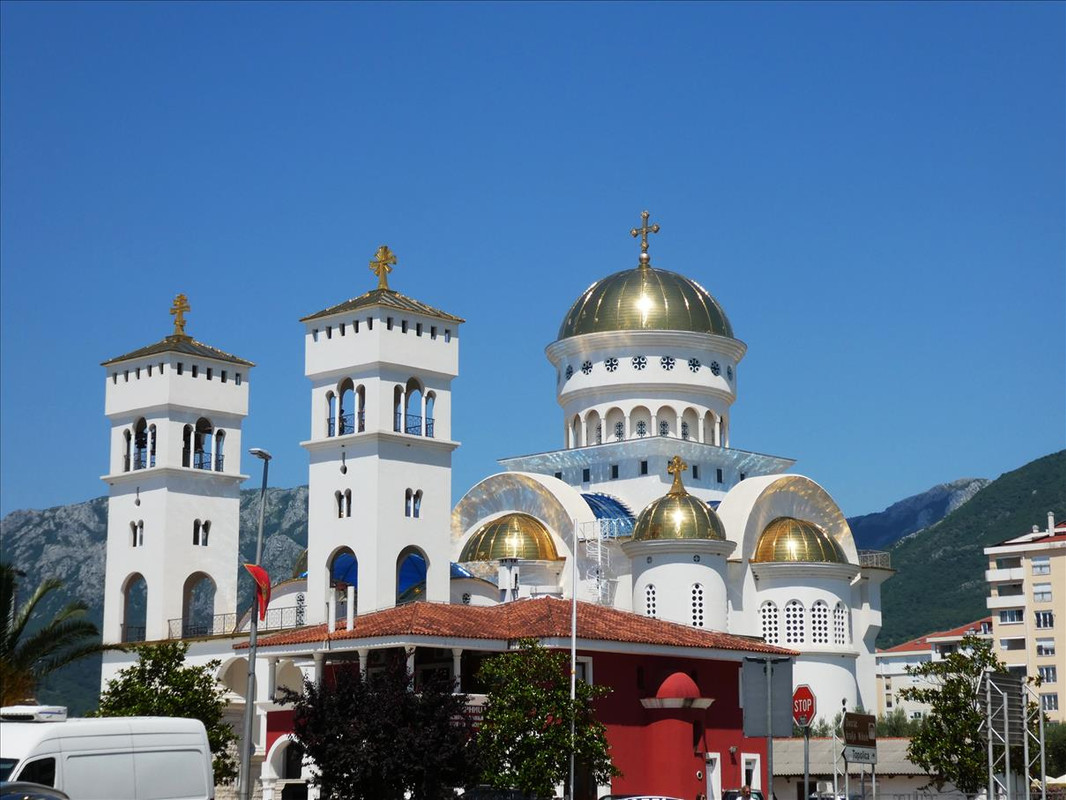 In the distance to the right is the ferry terminal. These head for Bari and Ancona in Italy.
My tentative plan next summer when I drive to Spain is to take a ferry from Split probably, to Italy, cross over to the other side and then another ferry to Barcelona. Then drive to the south. But we'll see if that pans out.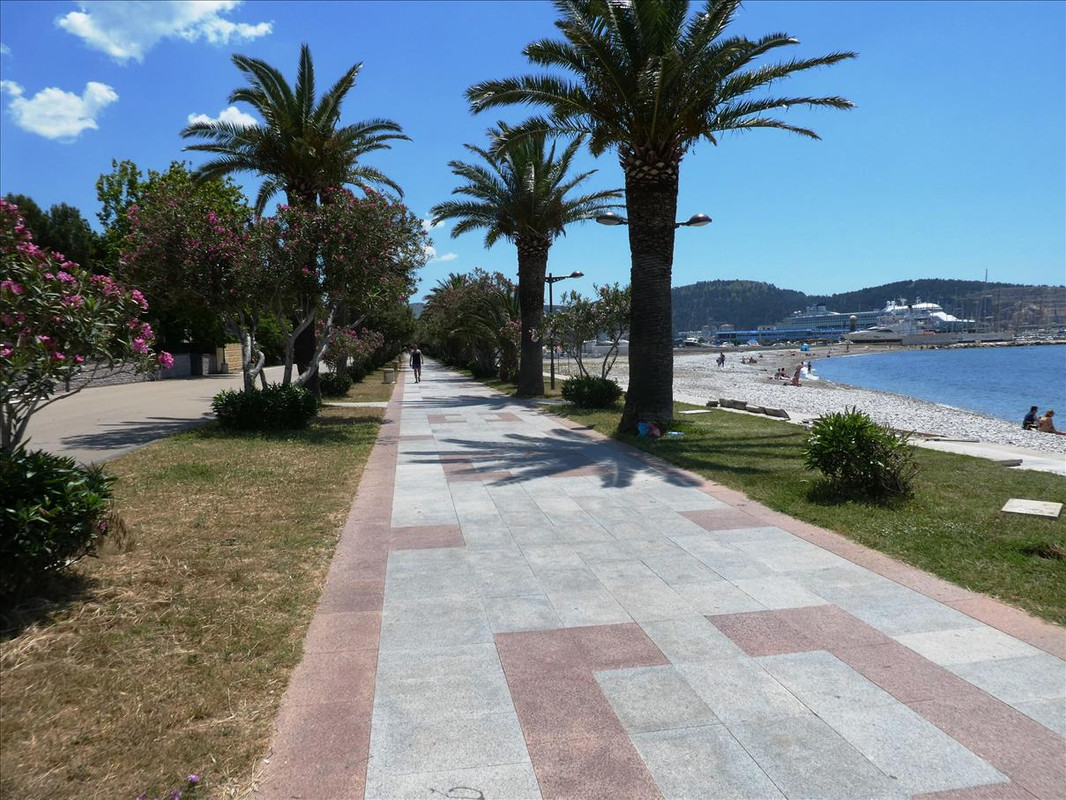 A short drive inland and uphill took me to the fortress area.
We had to walk through the small town to the entrance. The fortress/town is called Stari Bar.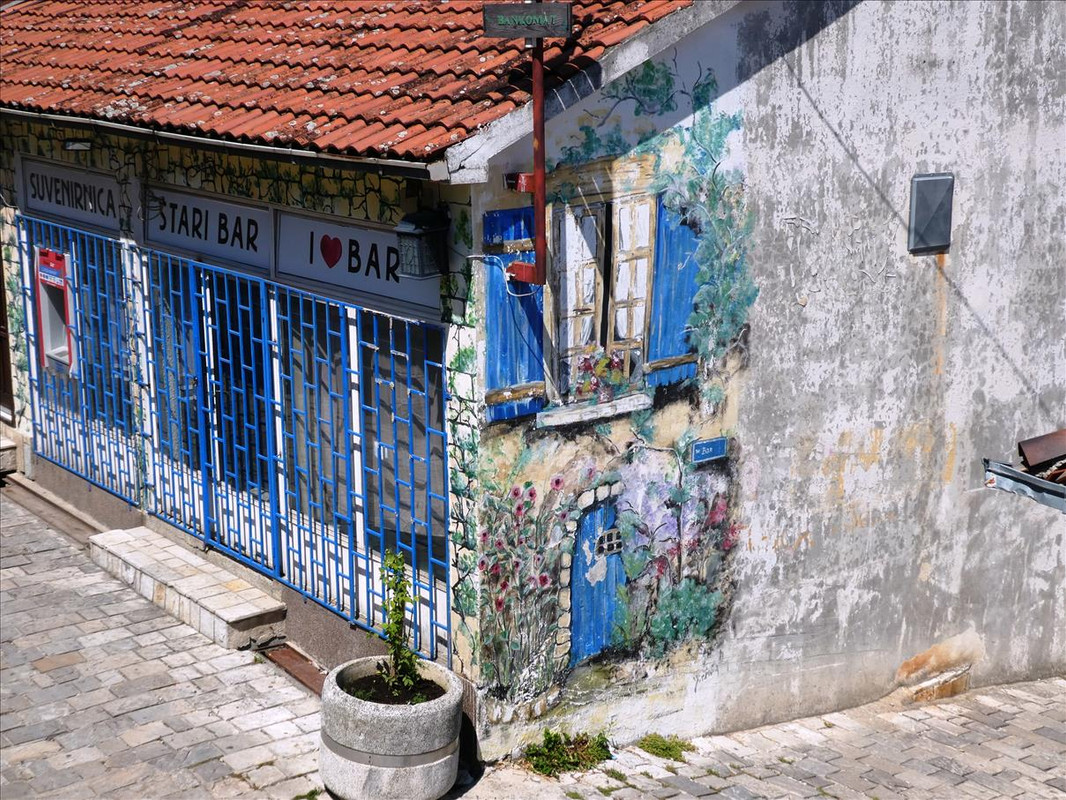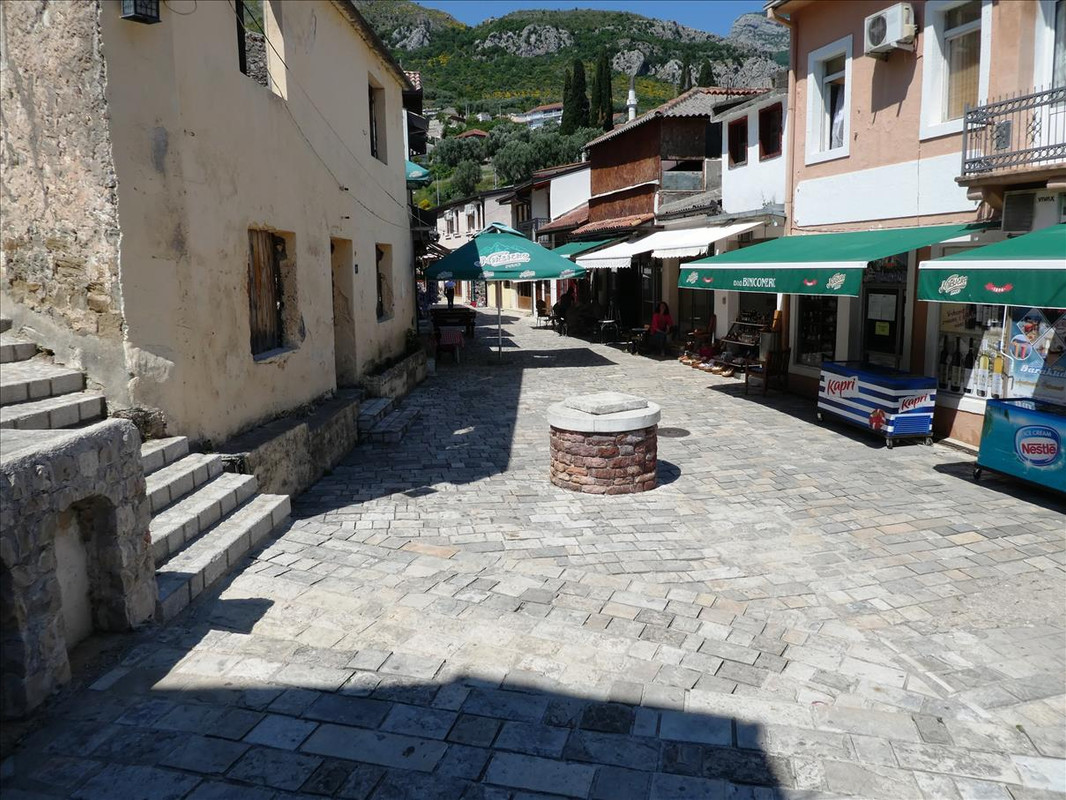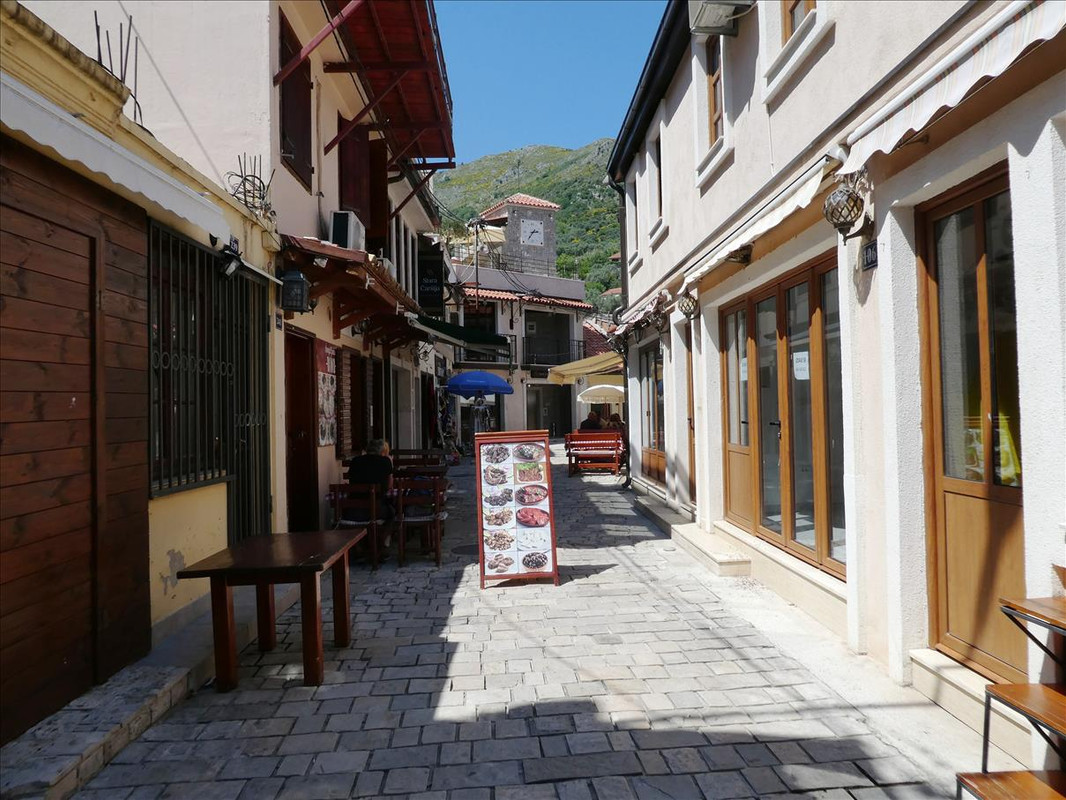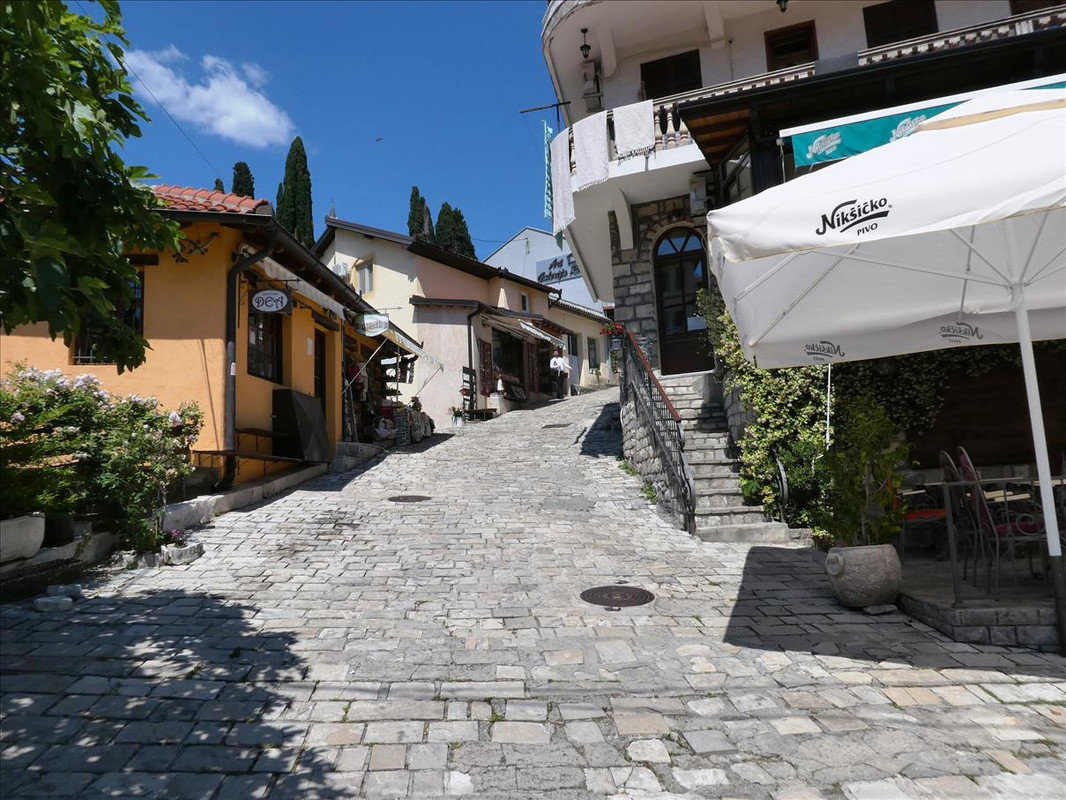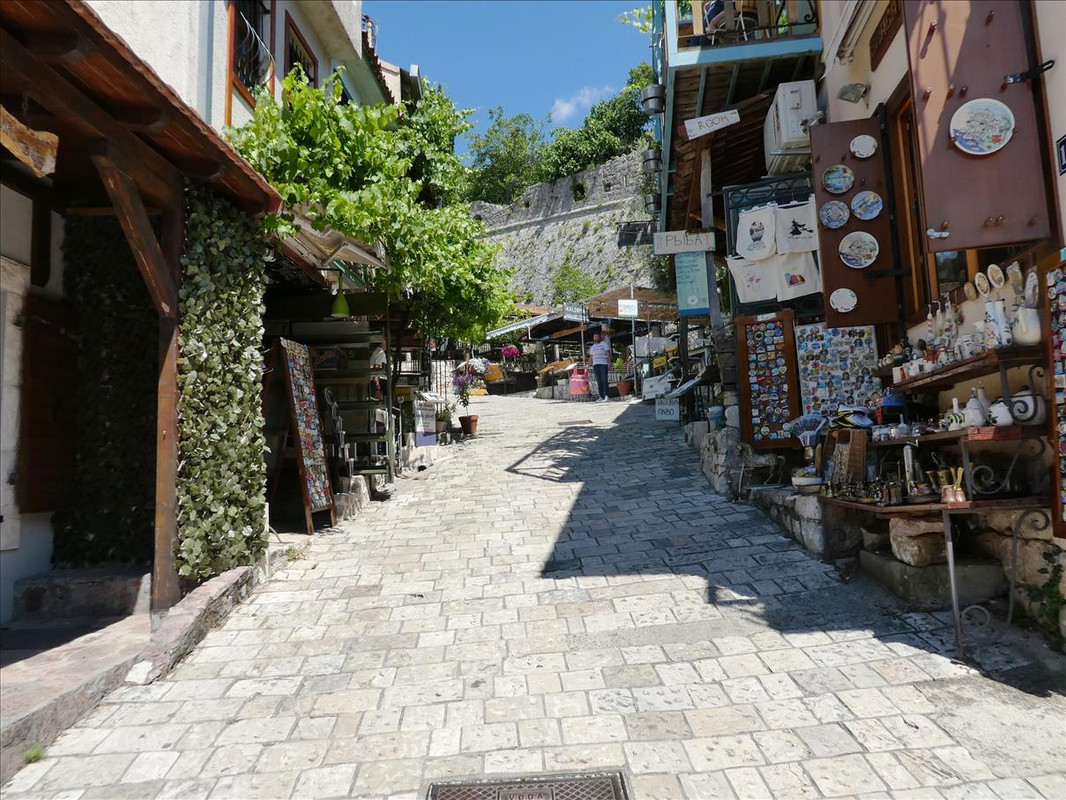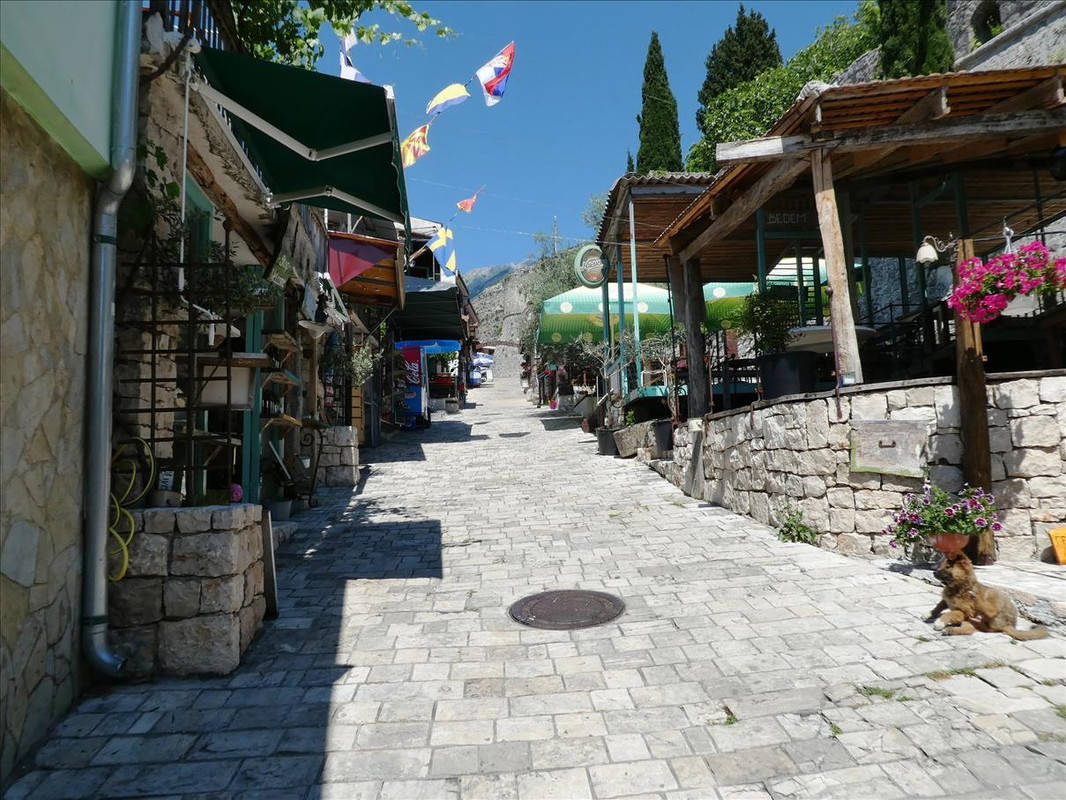 As with nearly everywhere here, the history is complex and involves multiple players. Best is if I just initially quote from Wikipedia which sums it up nicely and especially if you scan read through it, it becomes clear how there was a lack of stability in the whole region -
"In the Early Middle Ages, Antivari remained a subject of the Byzantine Empire, as part of the Theme of Dyrrhacium. Stefan Vojislav, incorporated it into his state in c. 1040, and his family till 1090, after which it became part of the medieval Serbian state culminating in the Empire under the Nemanjić dynasty. It was briefly annexed by the Republic of Venice. About 1360, the Balšić family of Zeta gained control of Bar as the Serbian Empire crumbled, after which Louis I of Hungary controlled Bar briefly before it was annexed by Venice again in 1443. Bar remained under the rule of Venice until it was taken by the Ottoman Empire in 1571 as part of the Ottoman expansion into Europe."
In 1877 Montenegrin forces laid siege to the fortress and town and eventually won through by destroying the viaduct which as the main source of water.
The viaduct was rebuilt but then destroyed again by an earthquake in 1979. This time the town was abandoned. In the eighties it was restored and inhabitants began to return.
The entrance is small, as with the design of these places -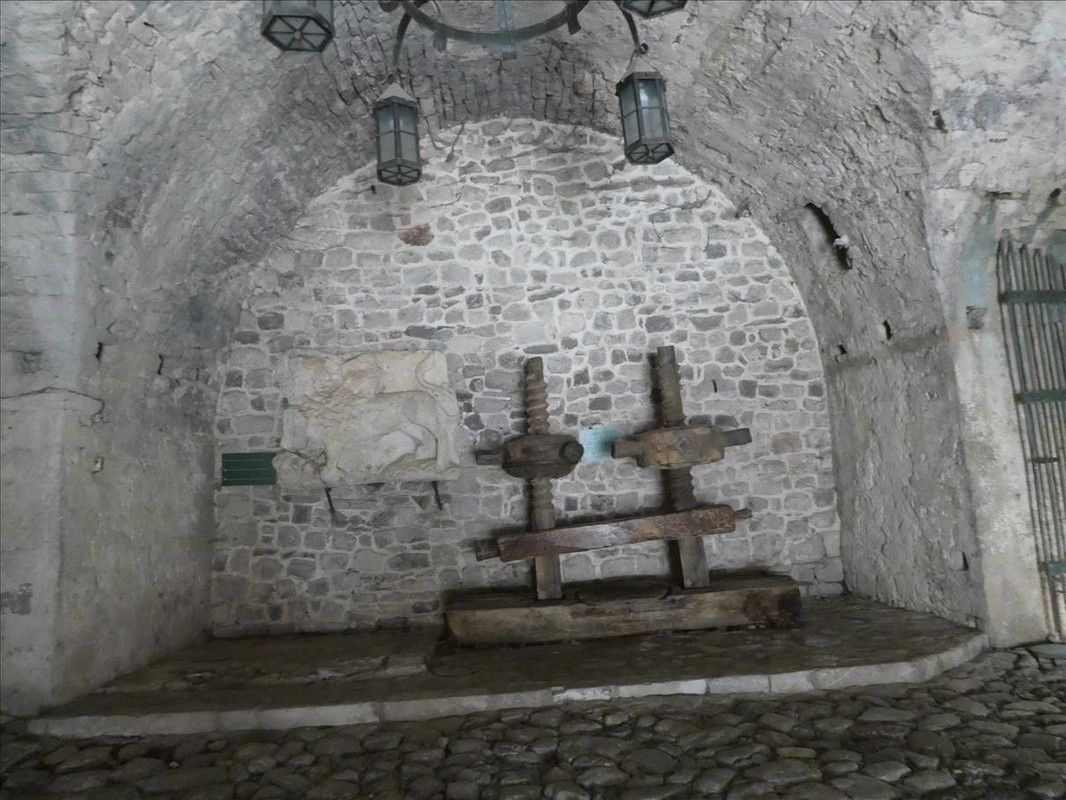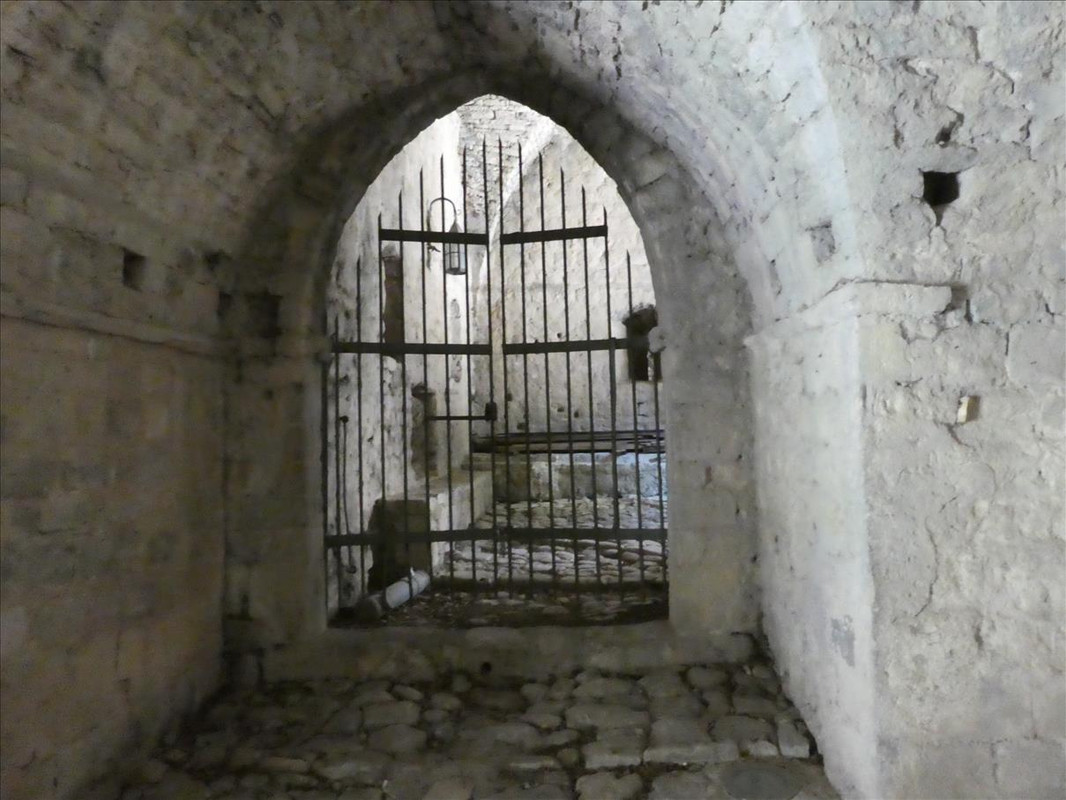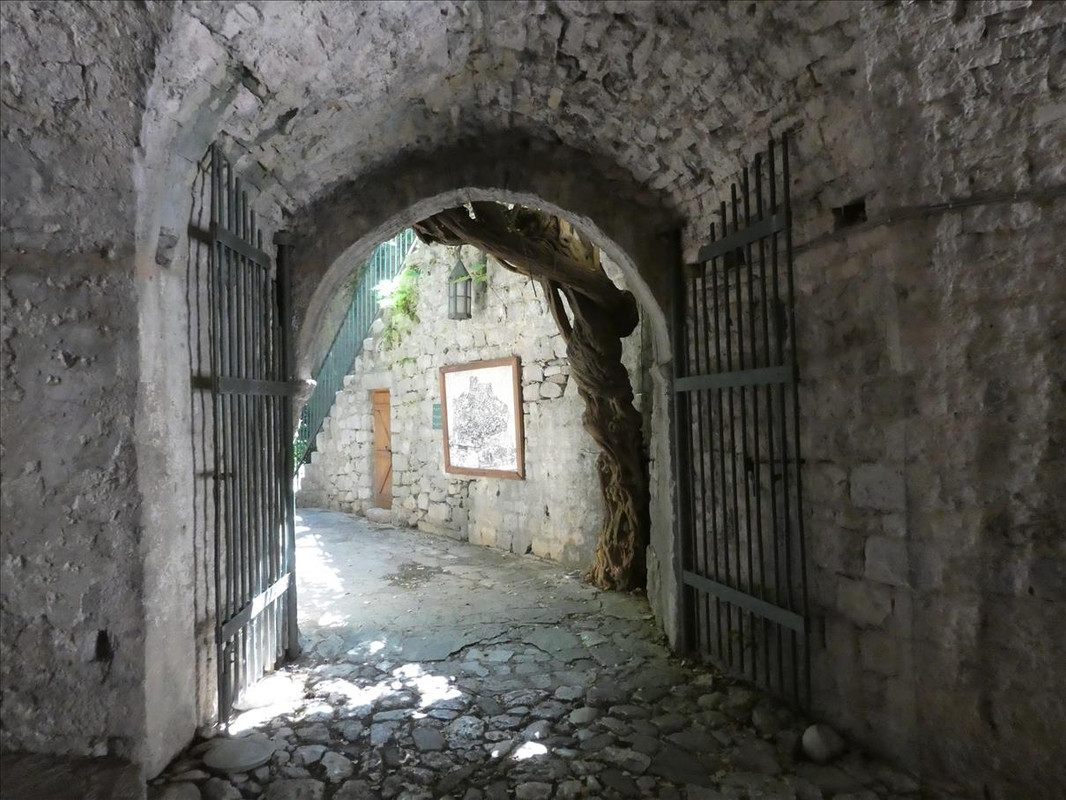 "Resusticated" - I like that and think I'll start using it -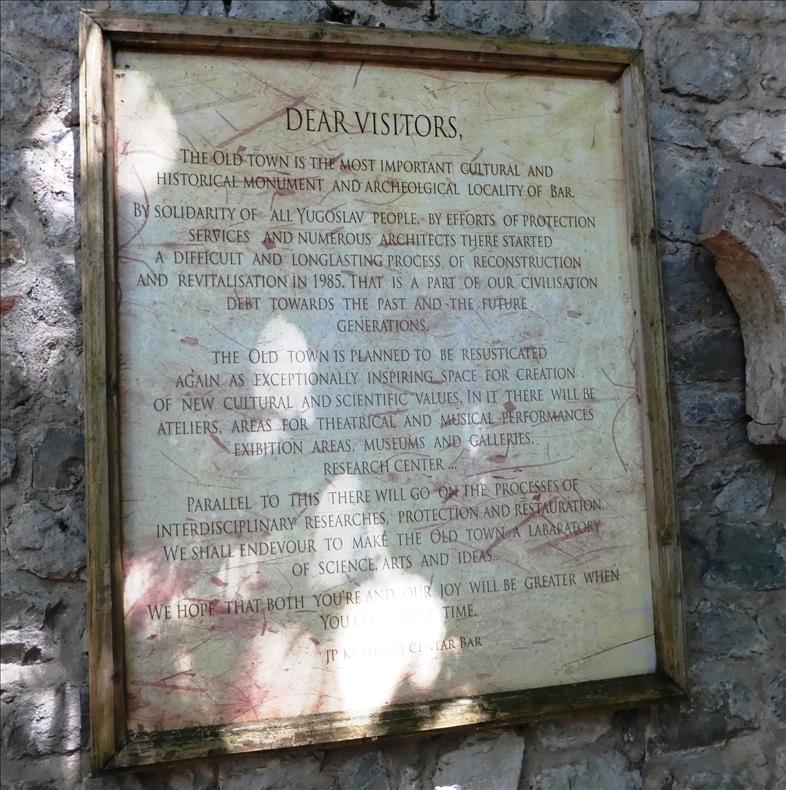 Looking back at the entrance and we go for a walk round. You'll see a route marked by arrows, which was very helpful as it is a rambling, disorganised place -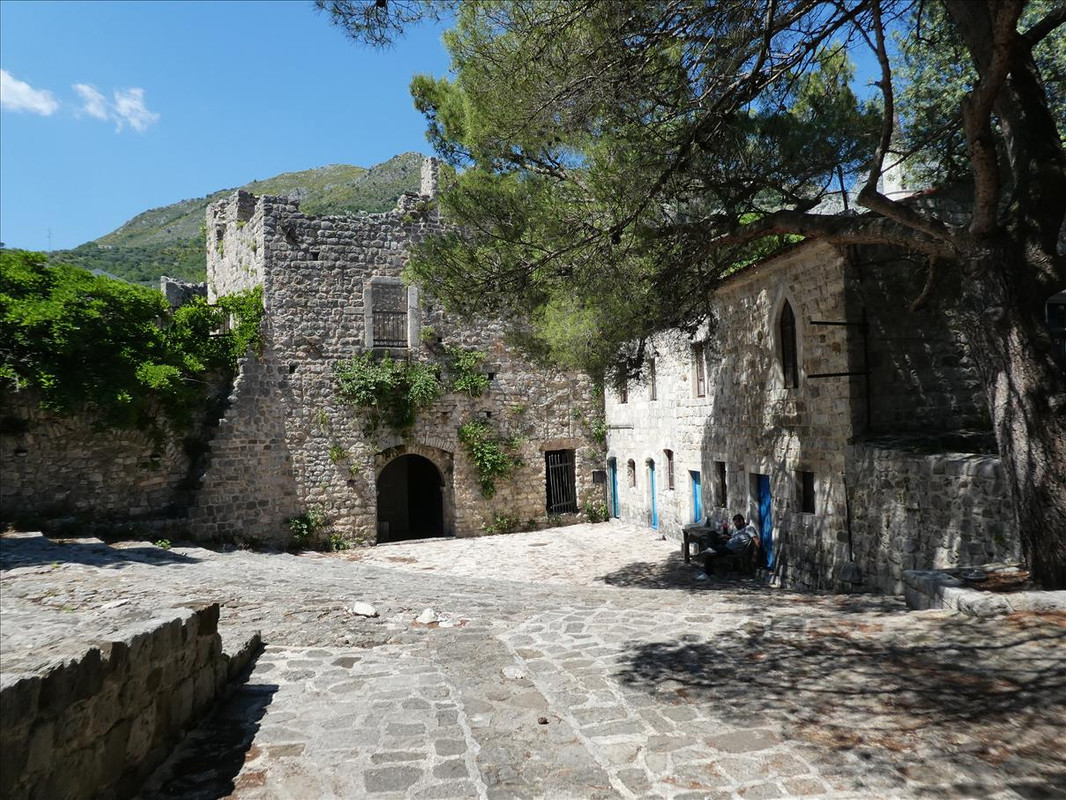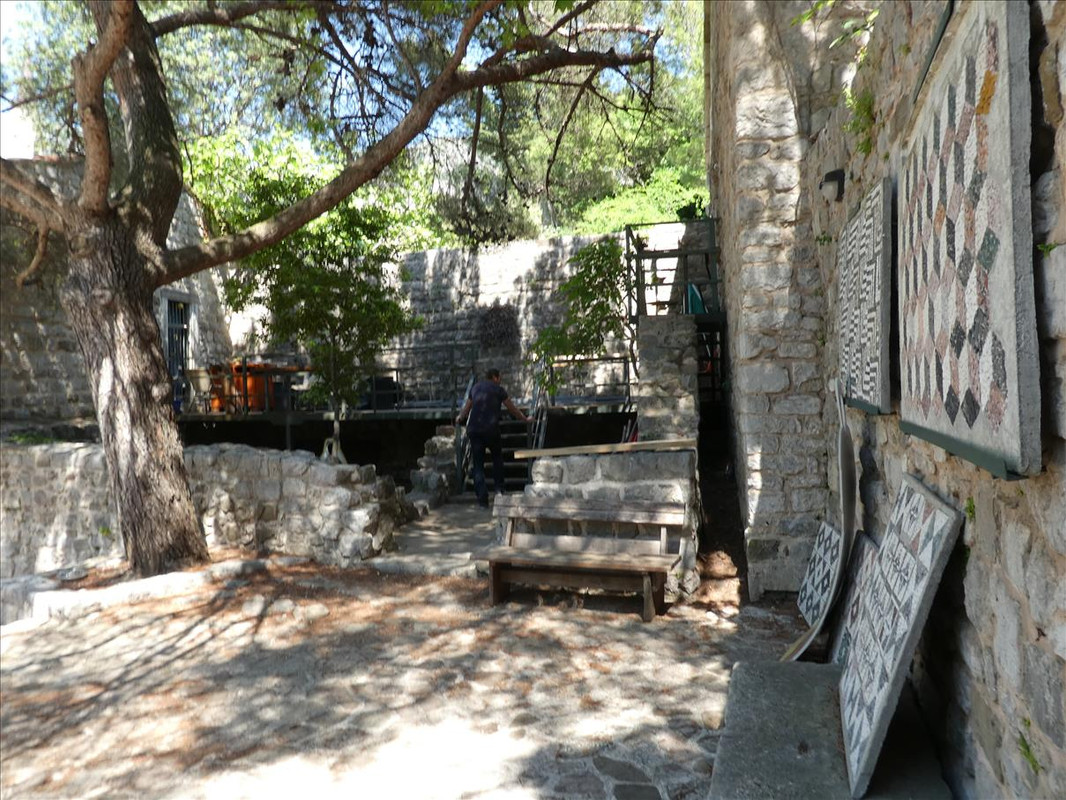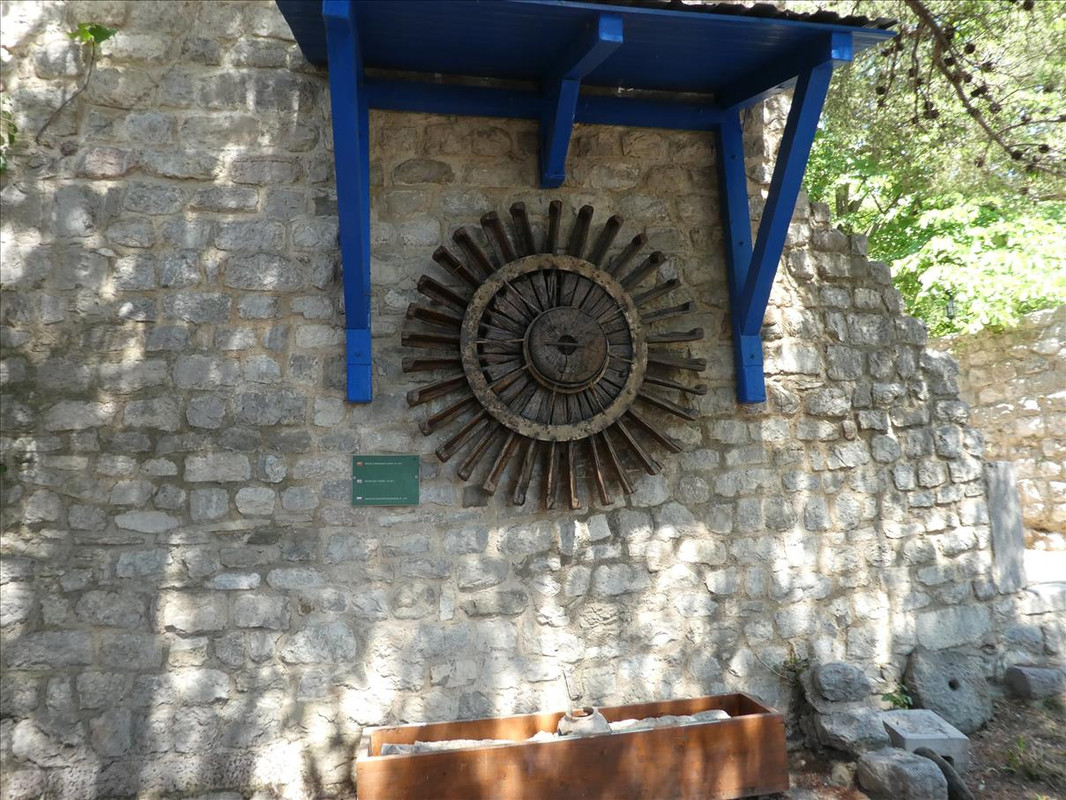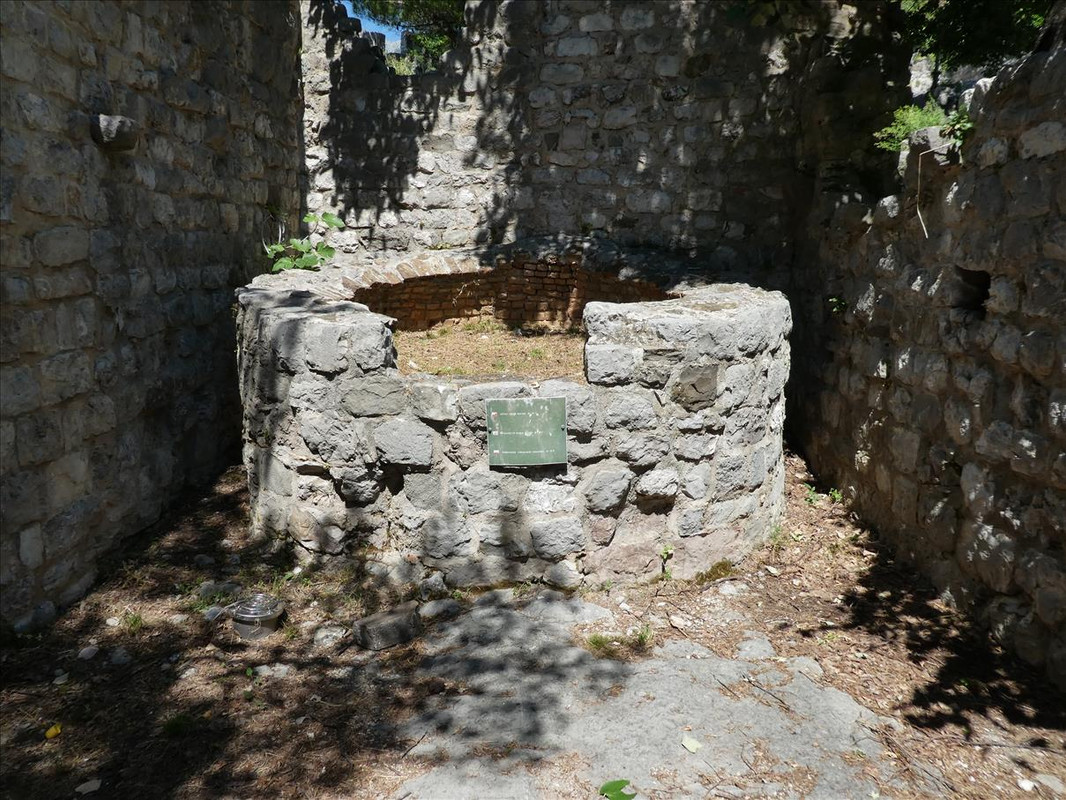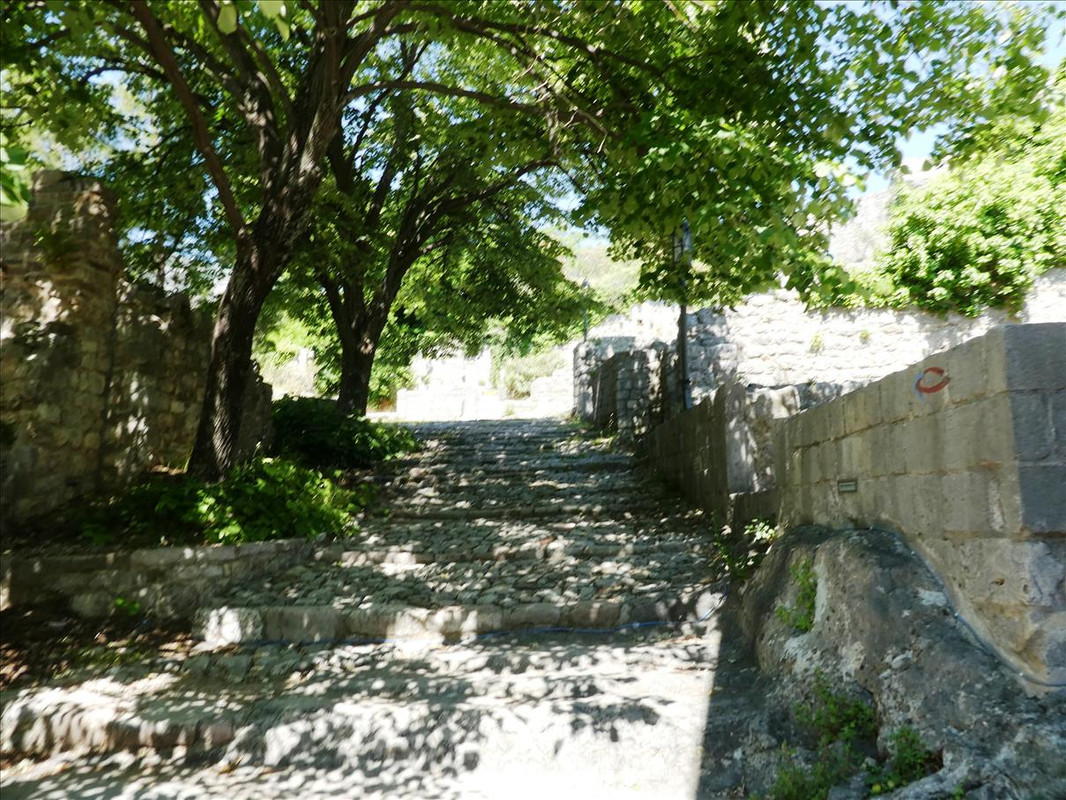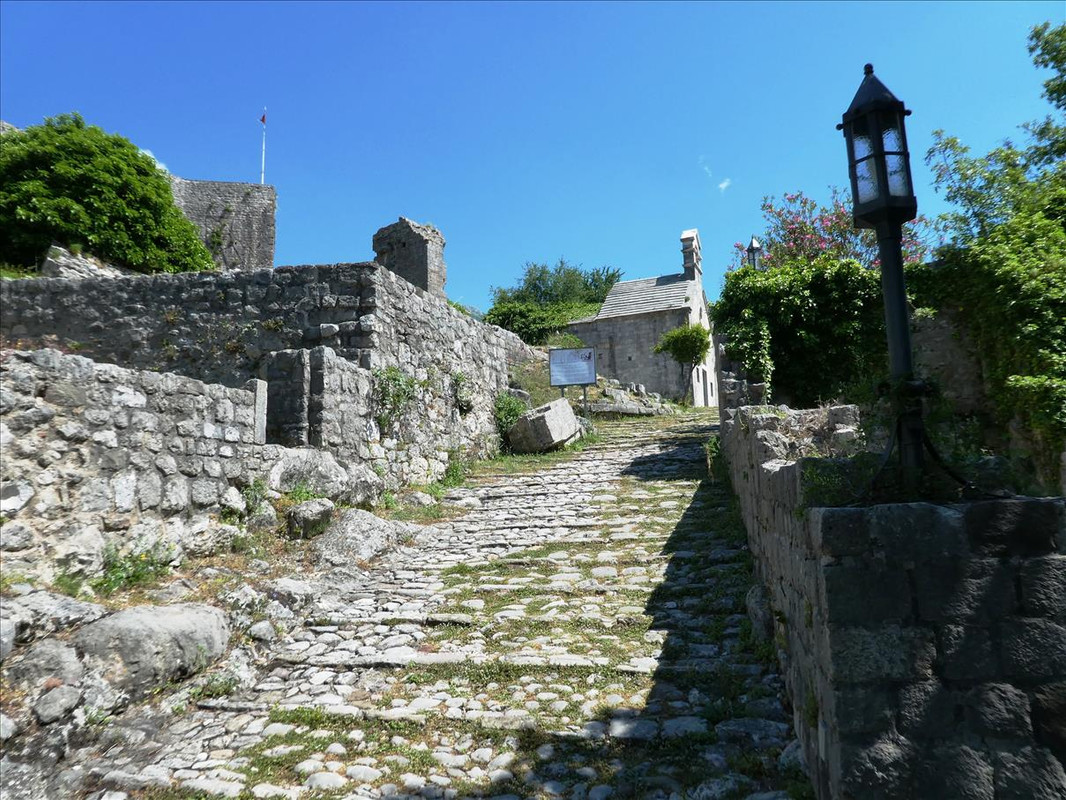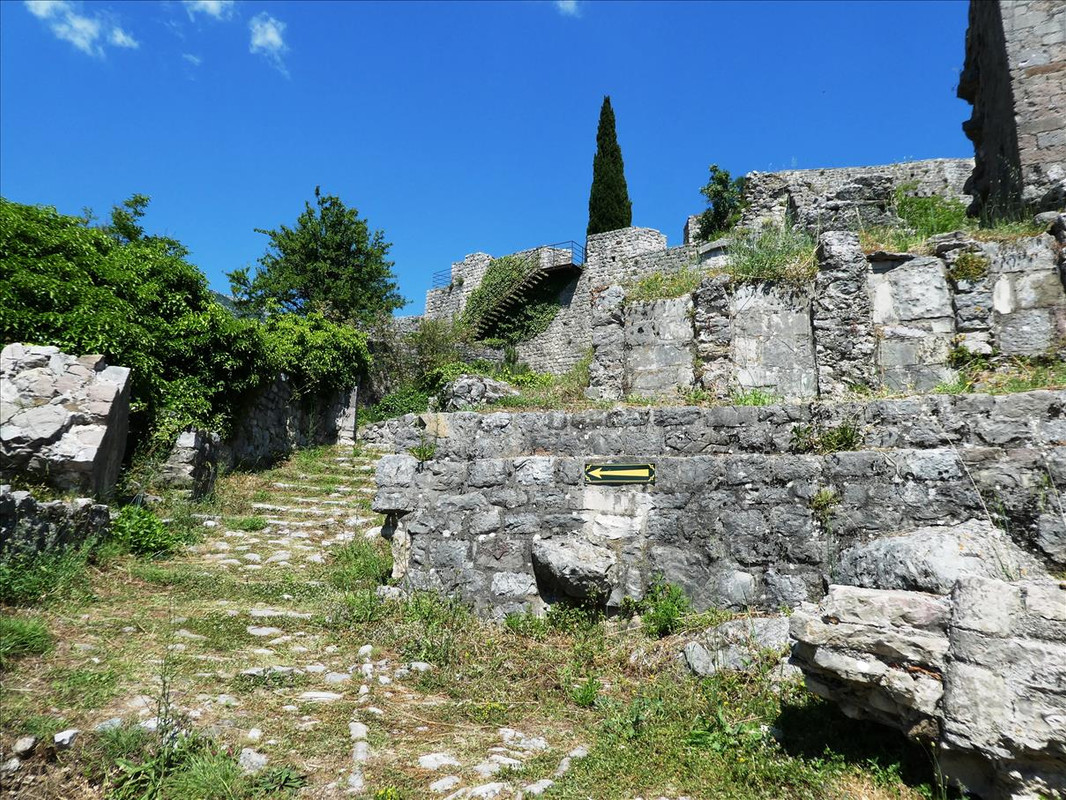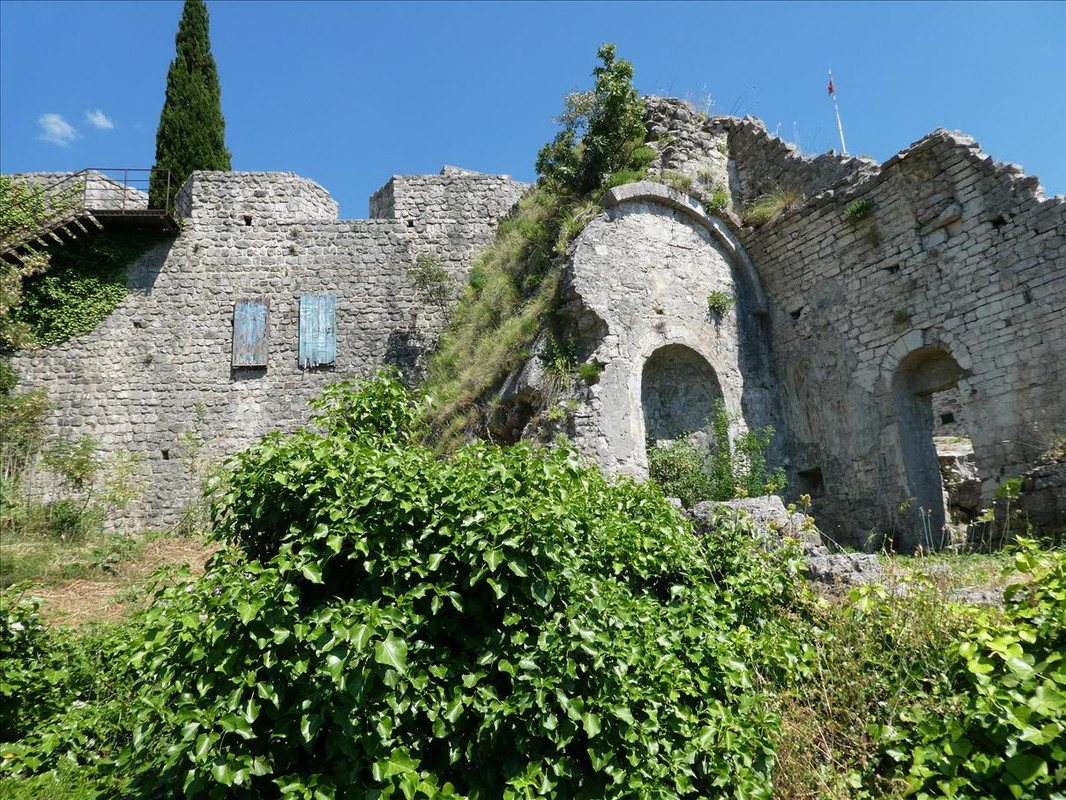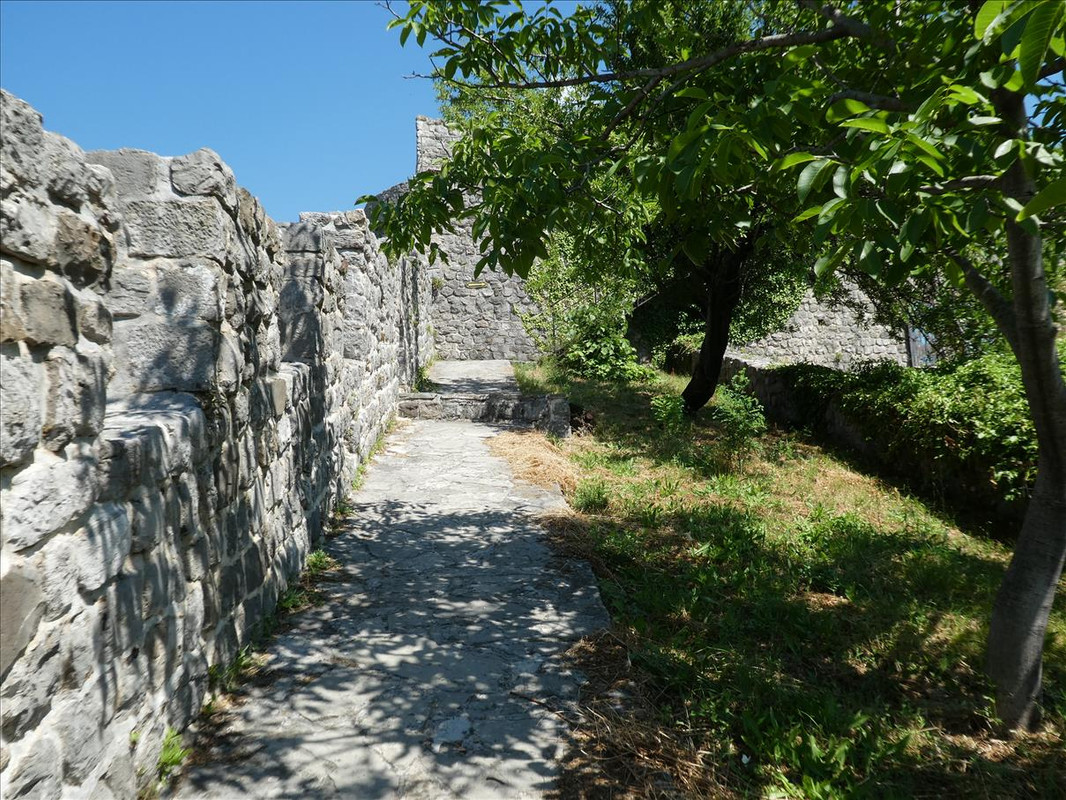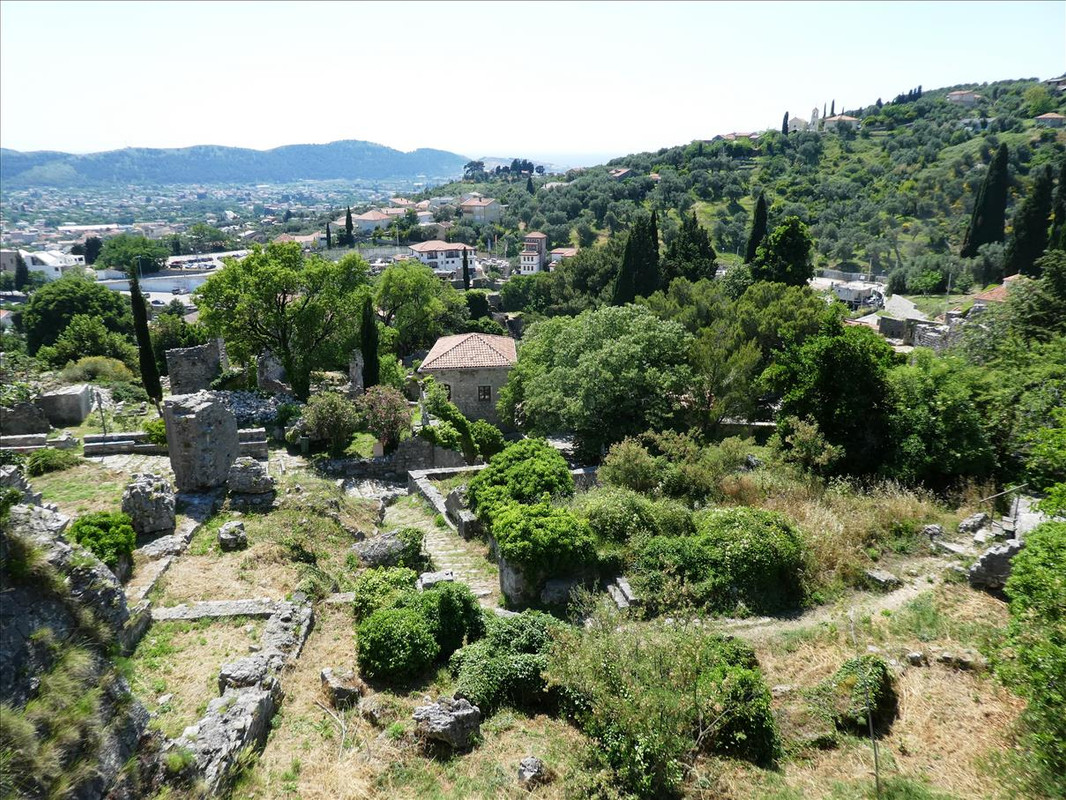 The viaduct mentioned before -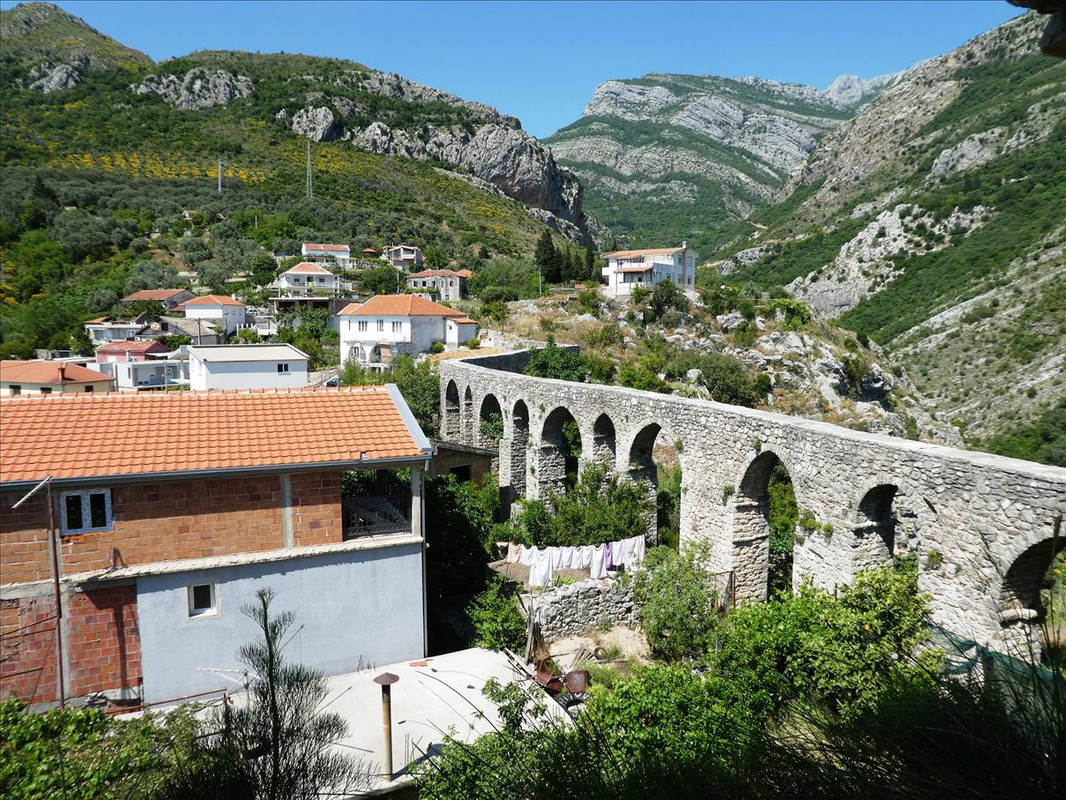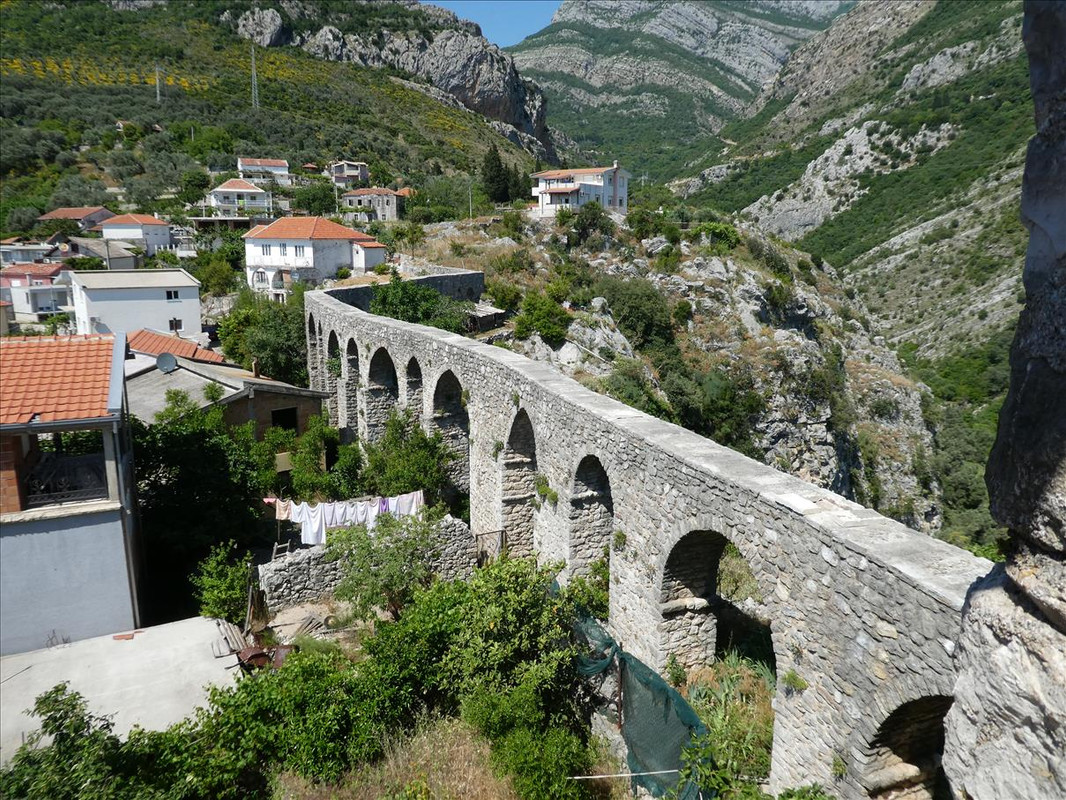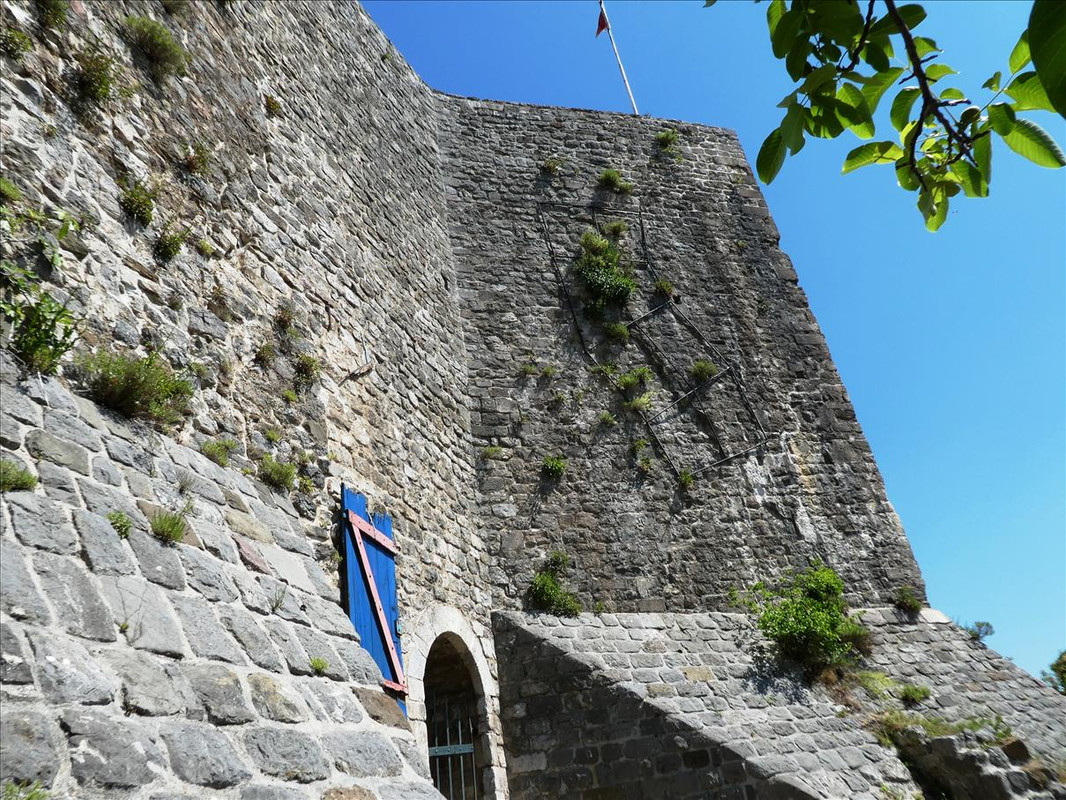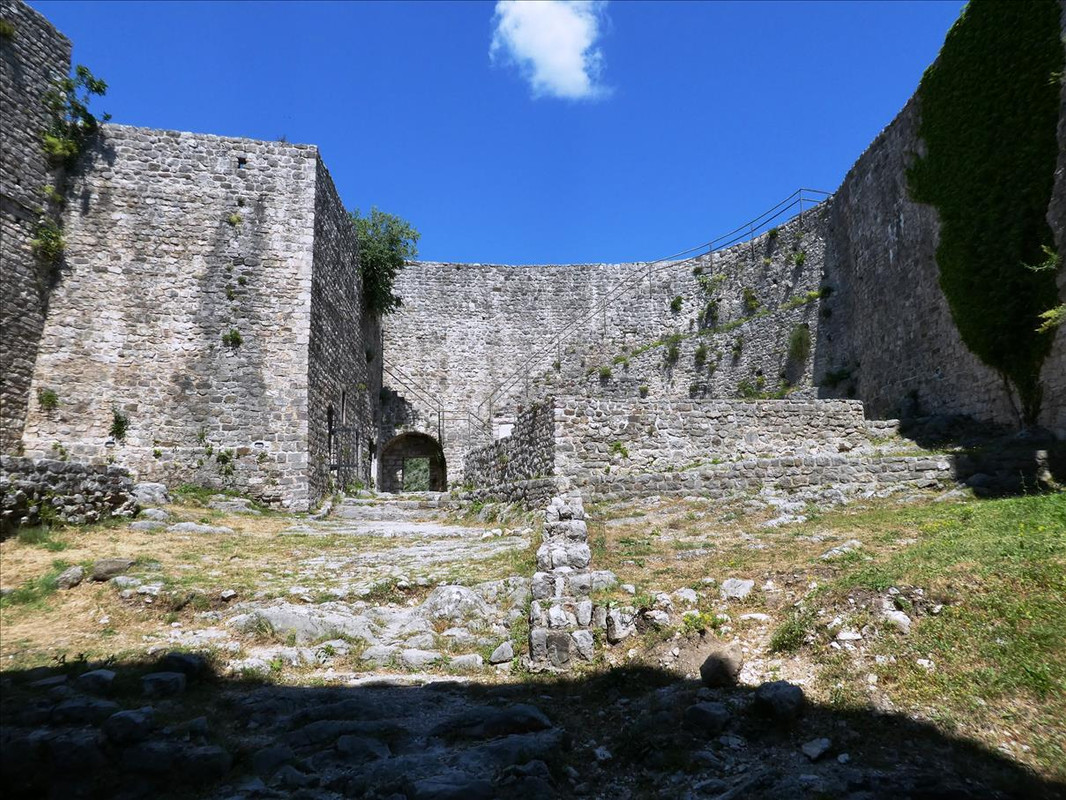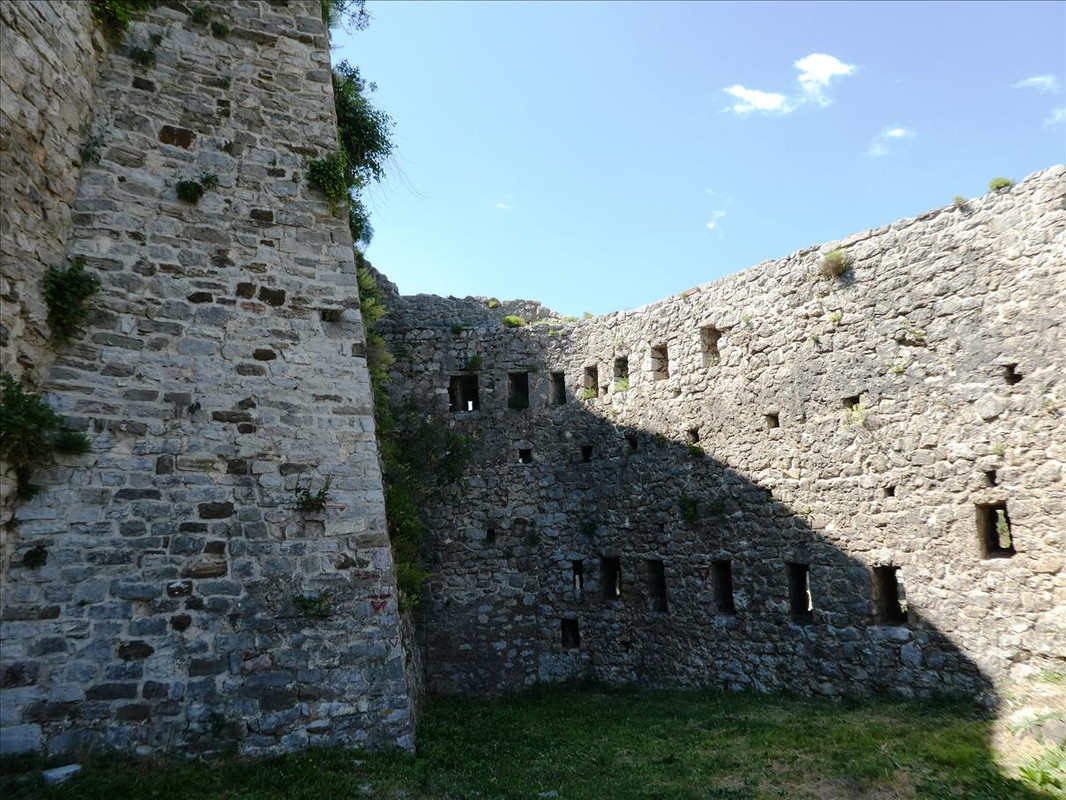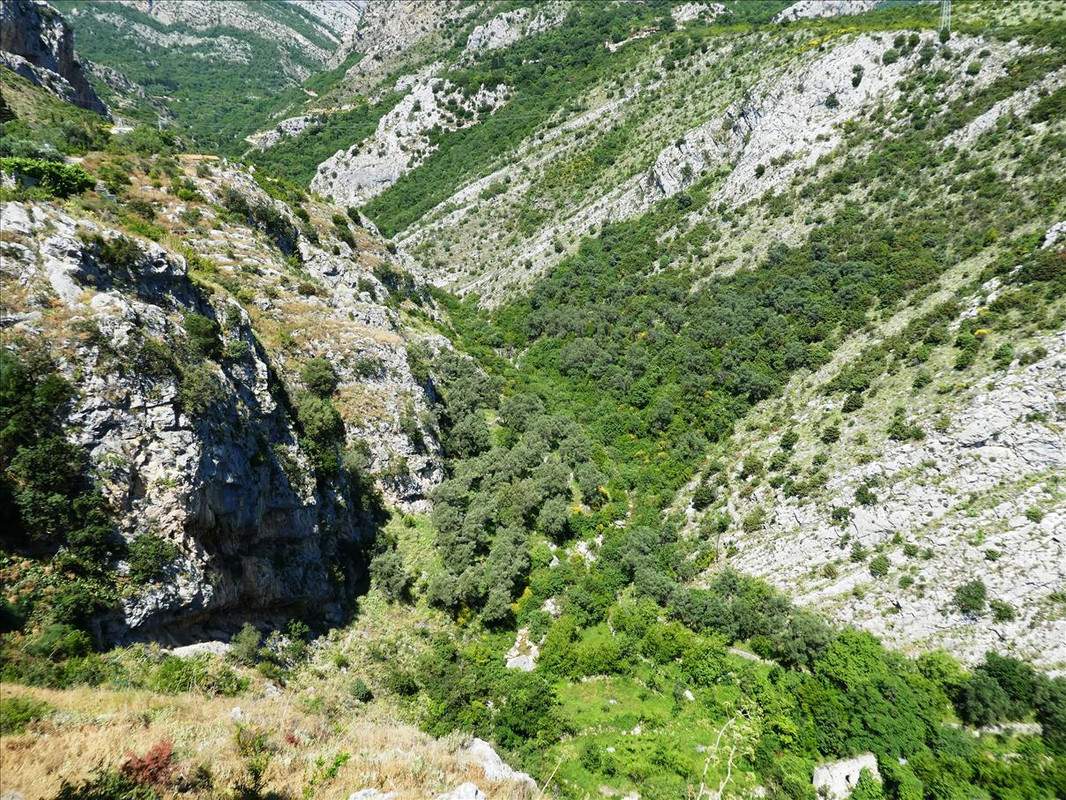 Couldn't work out how this whole piece of wall had slipped off -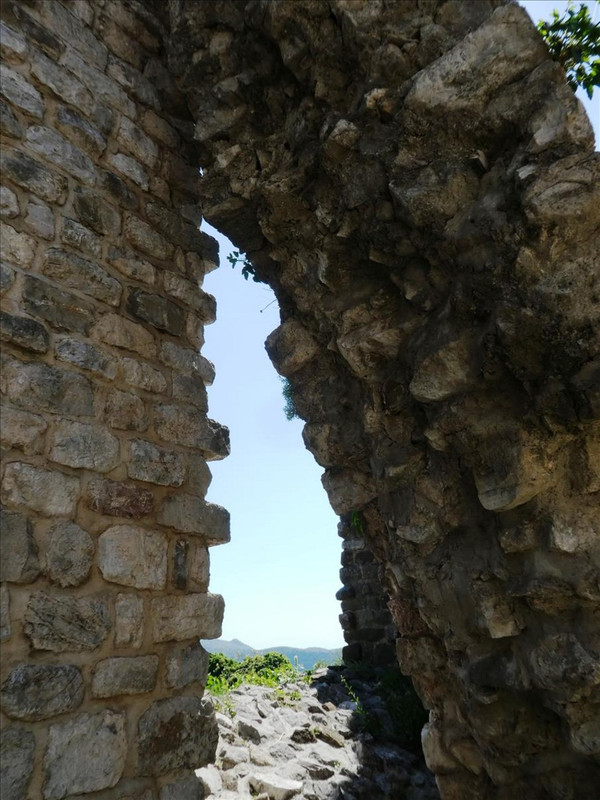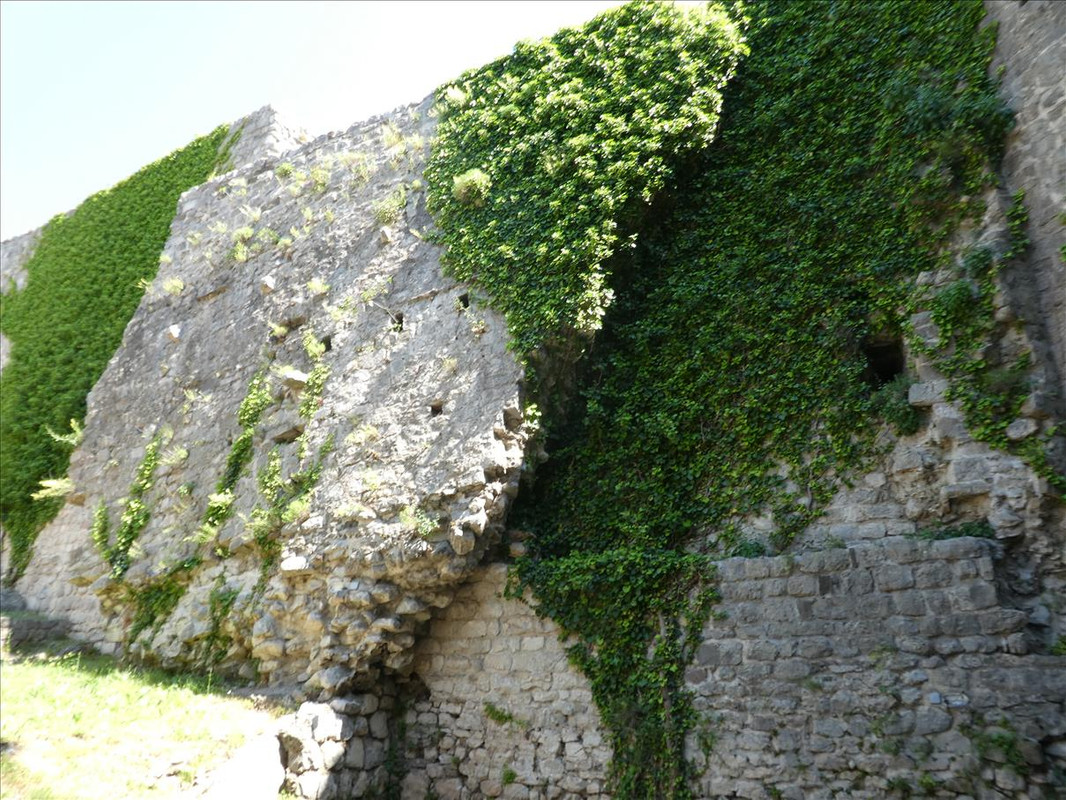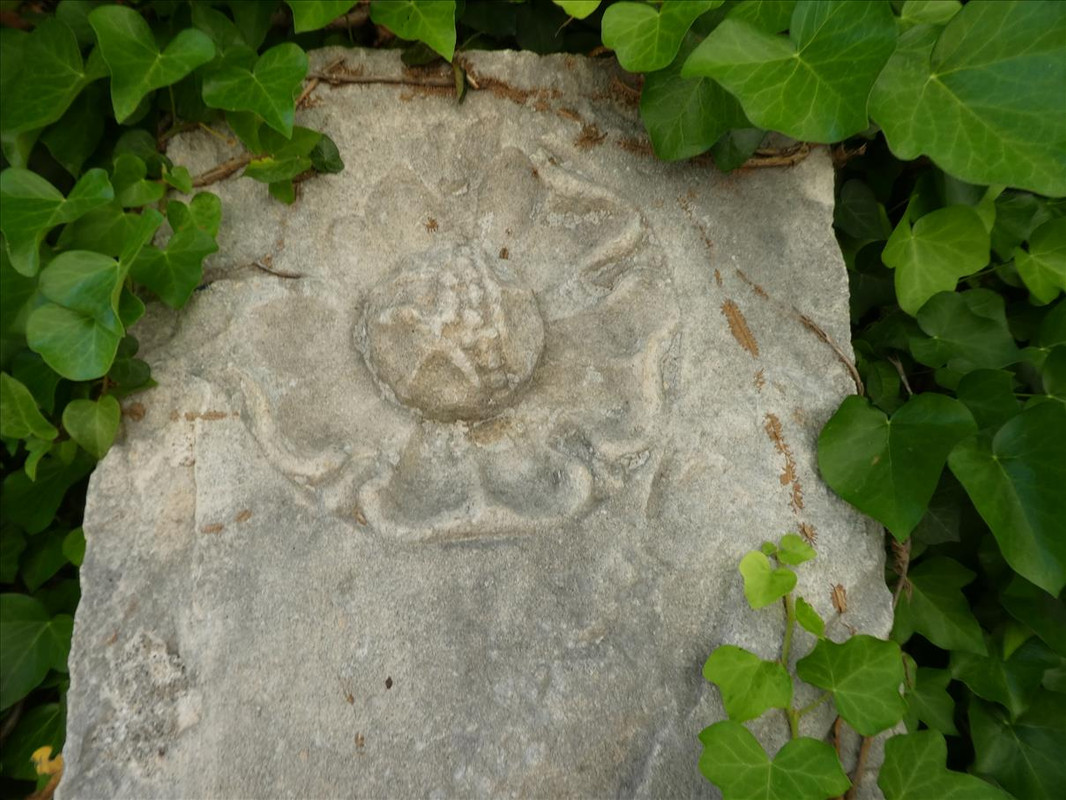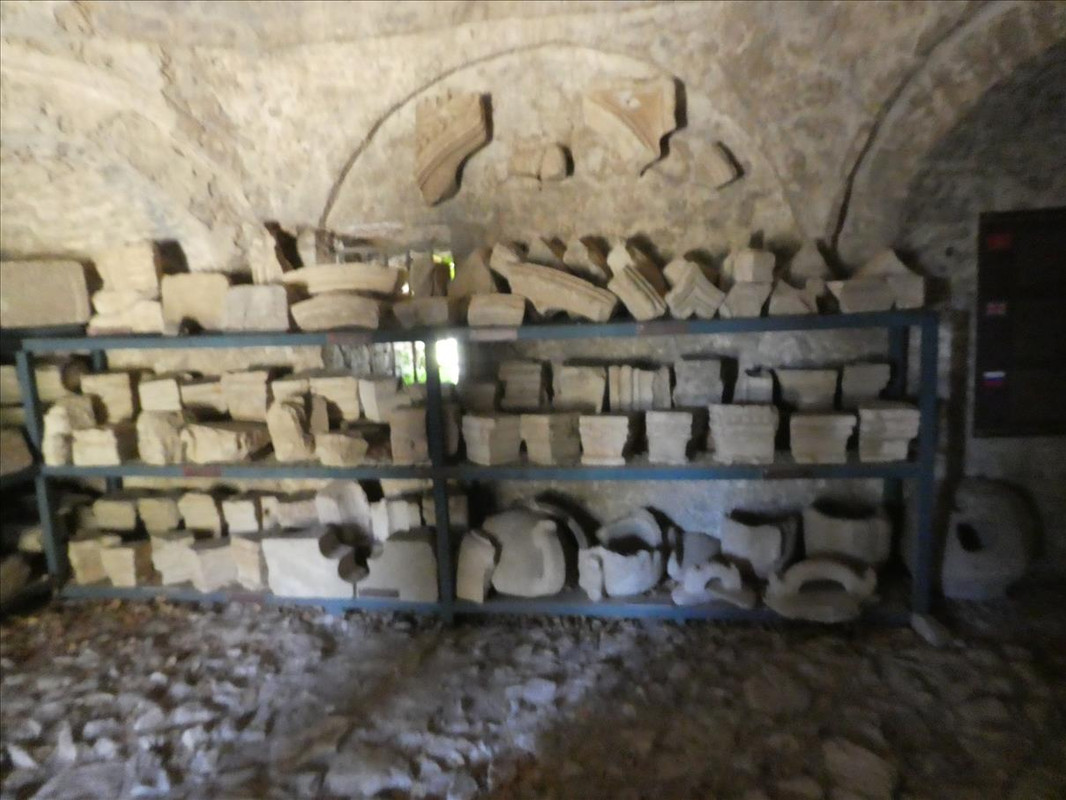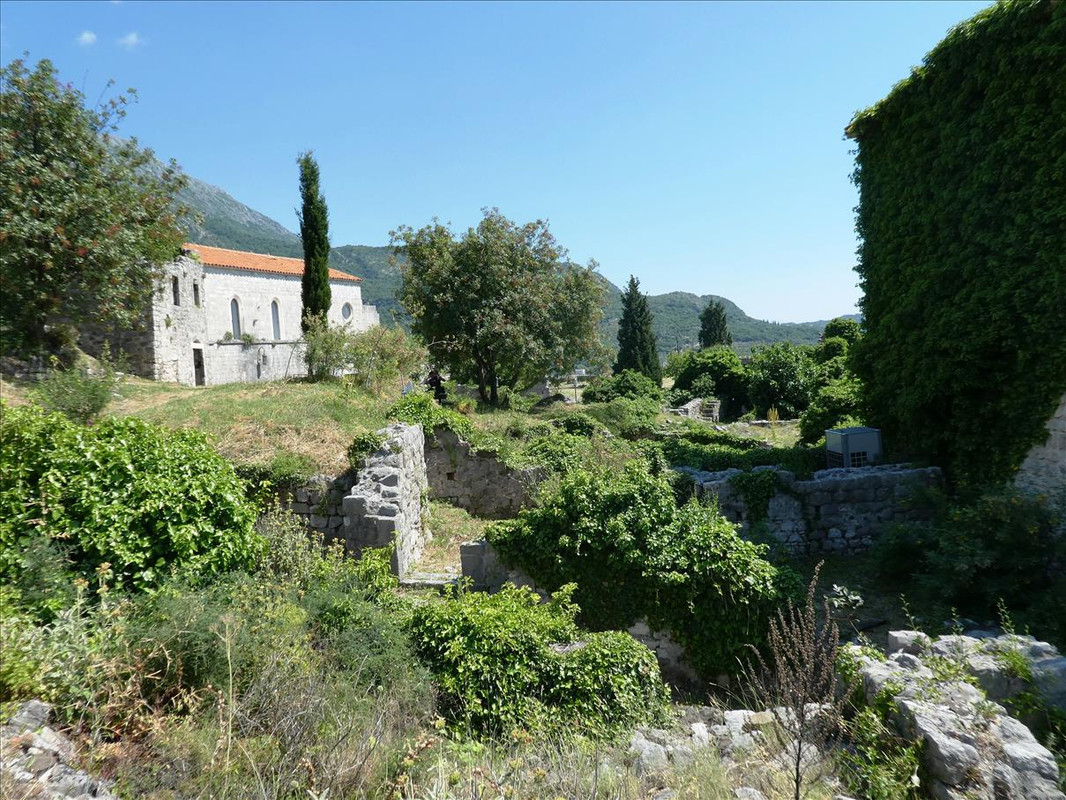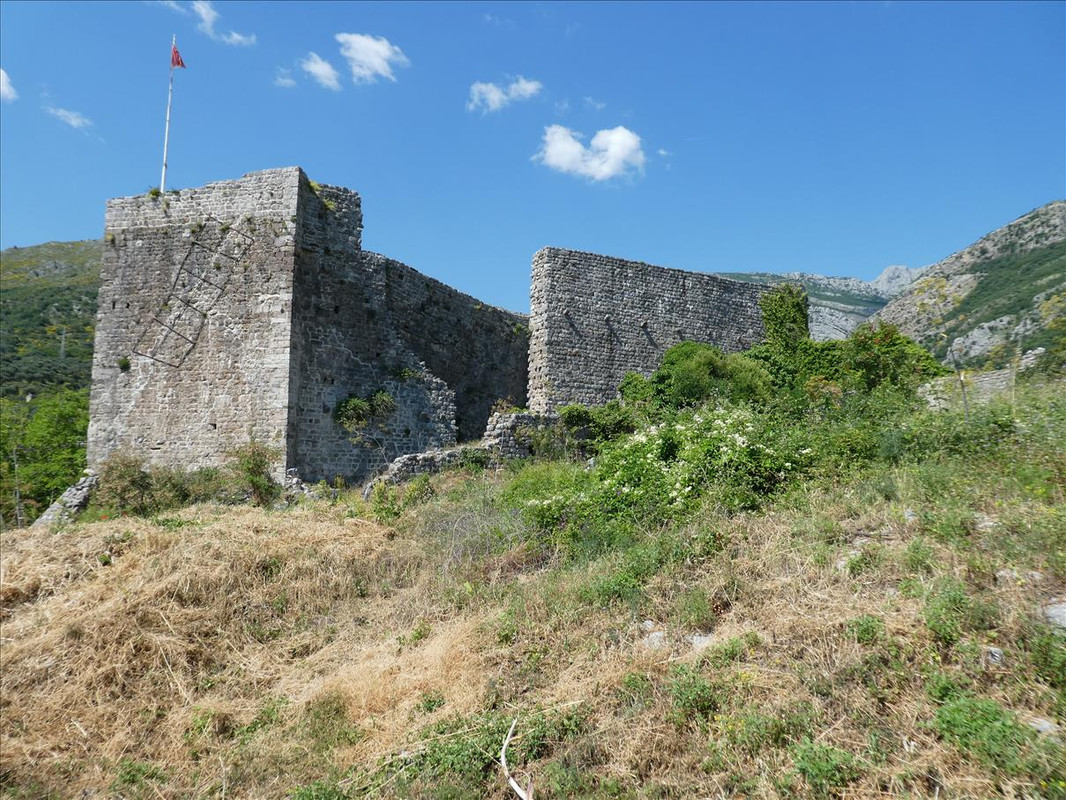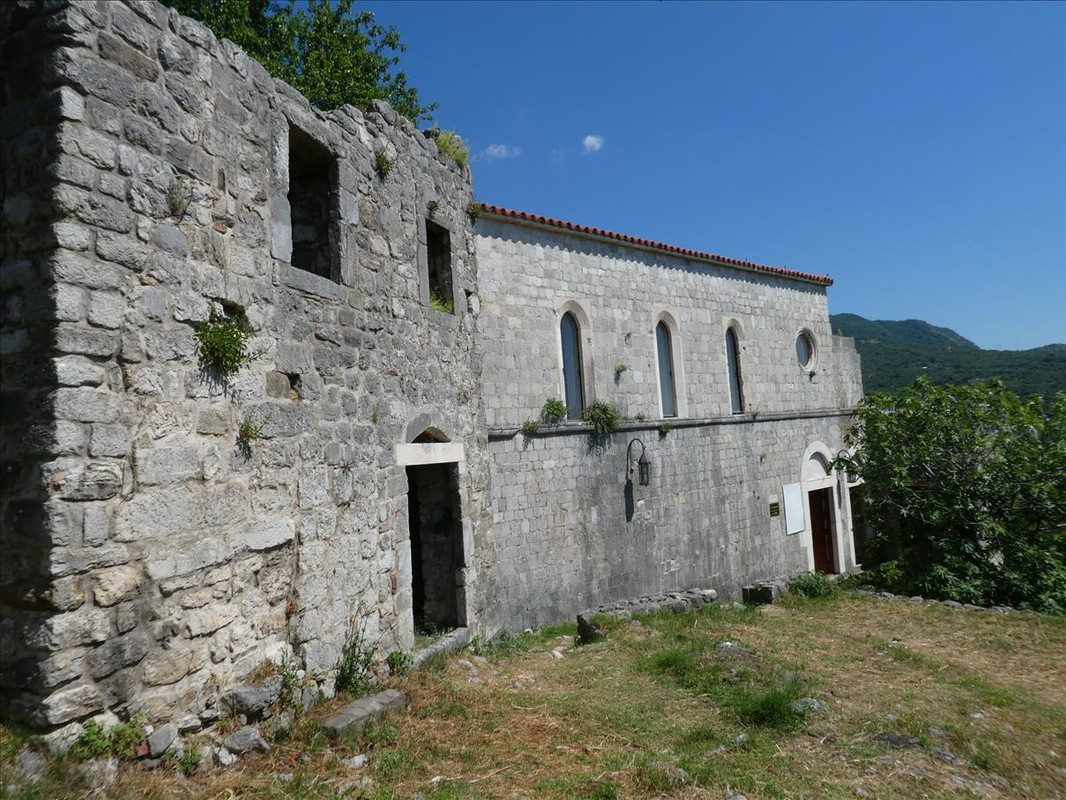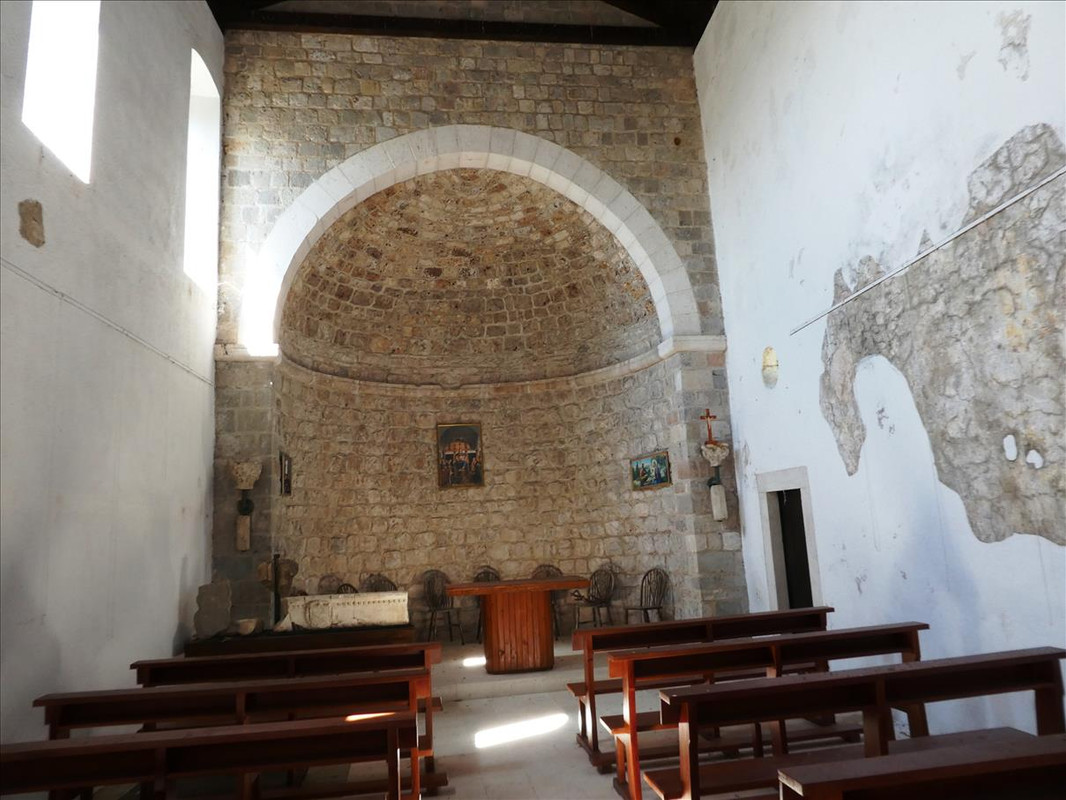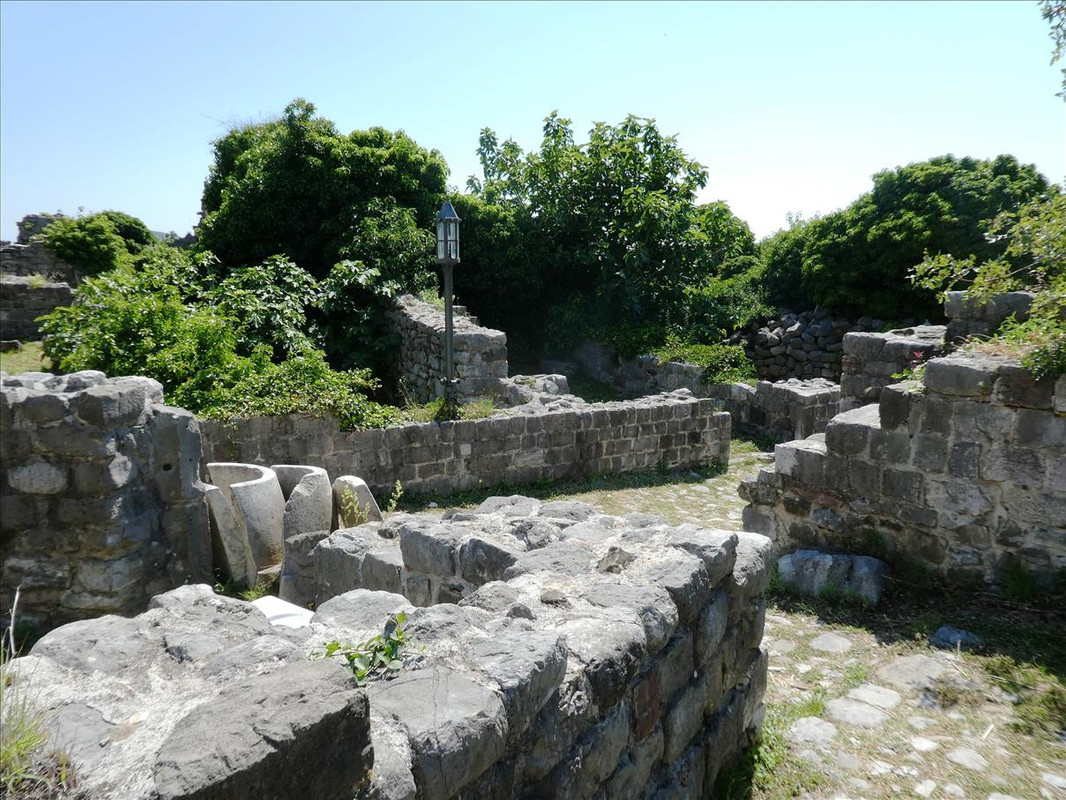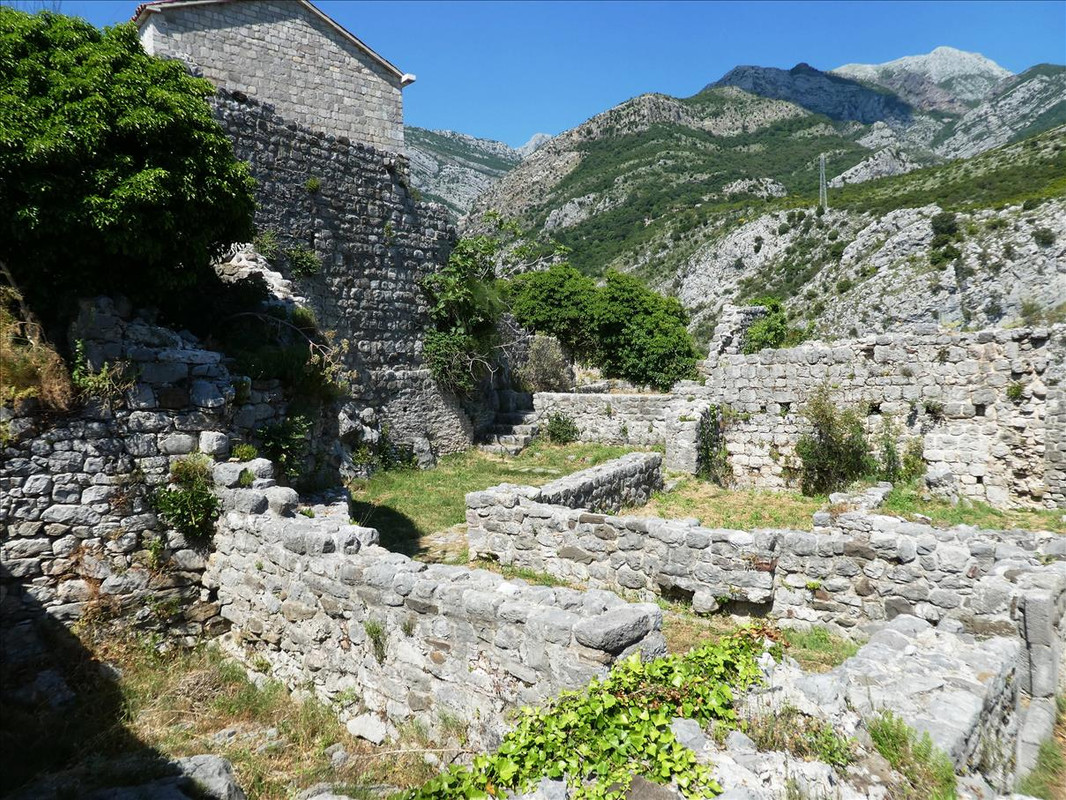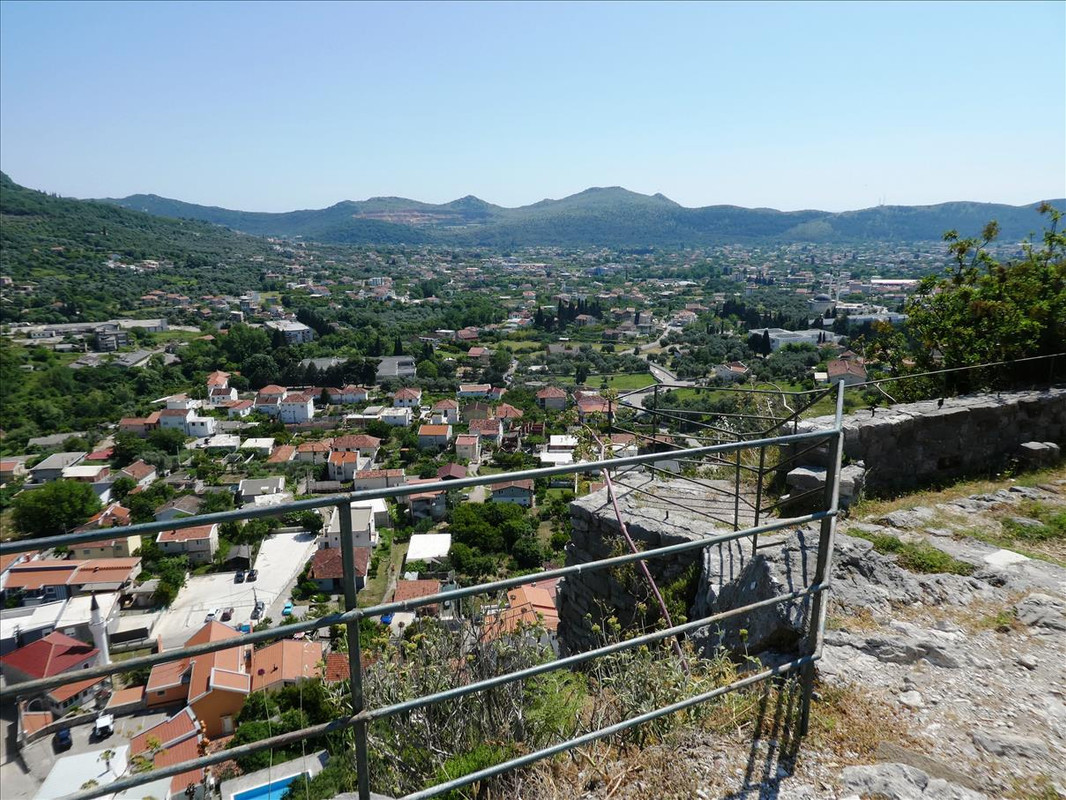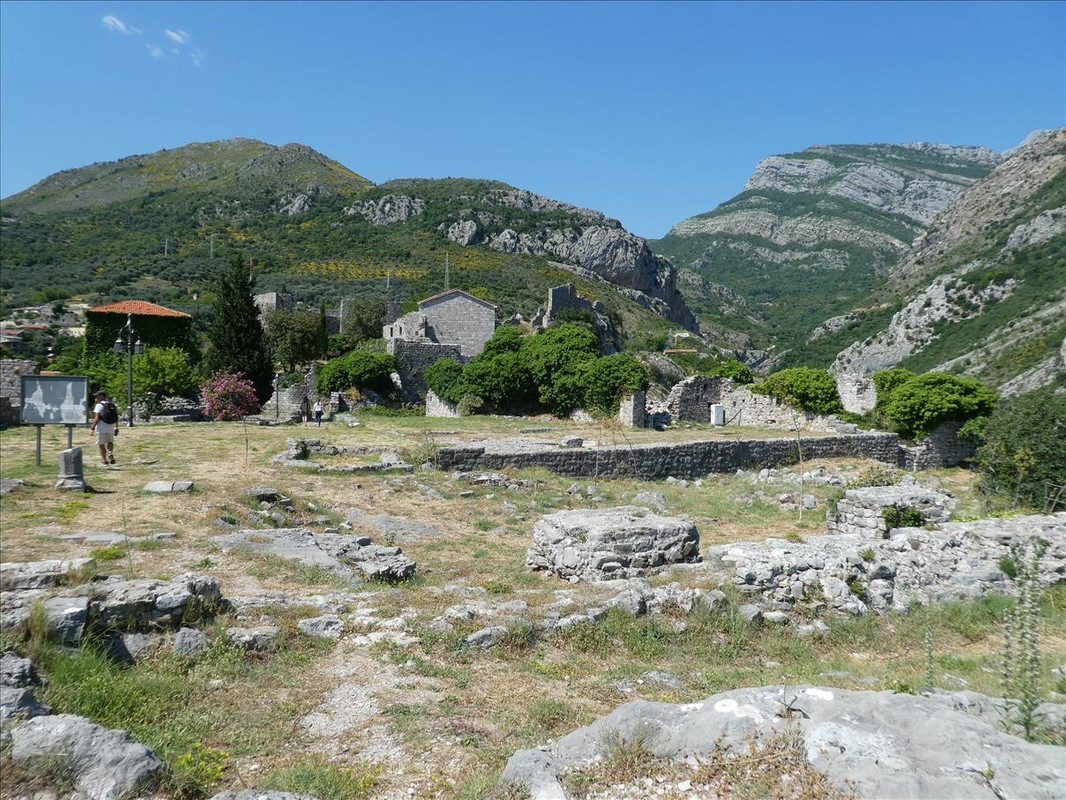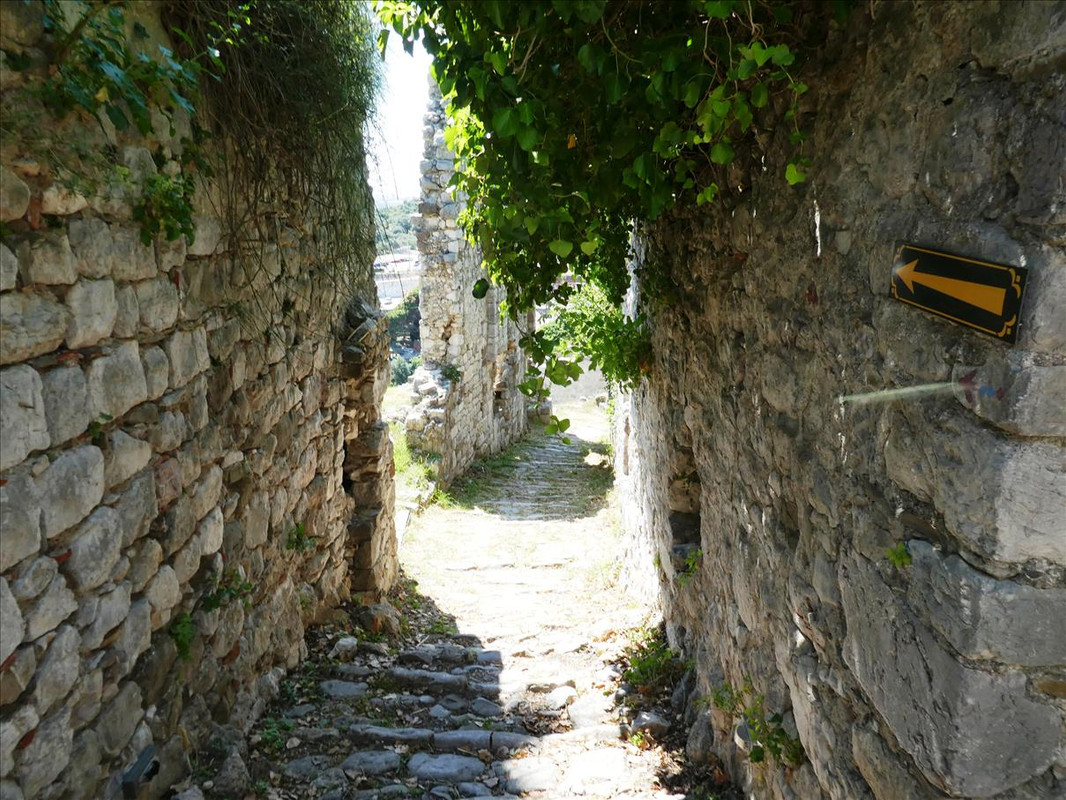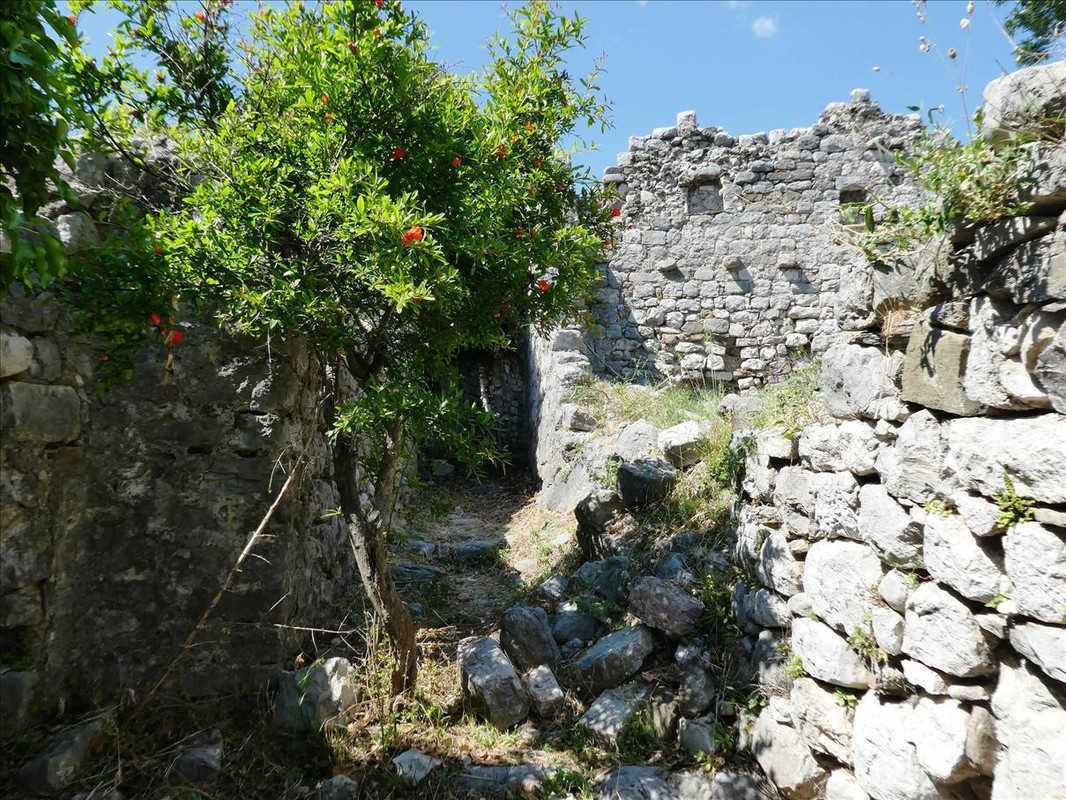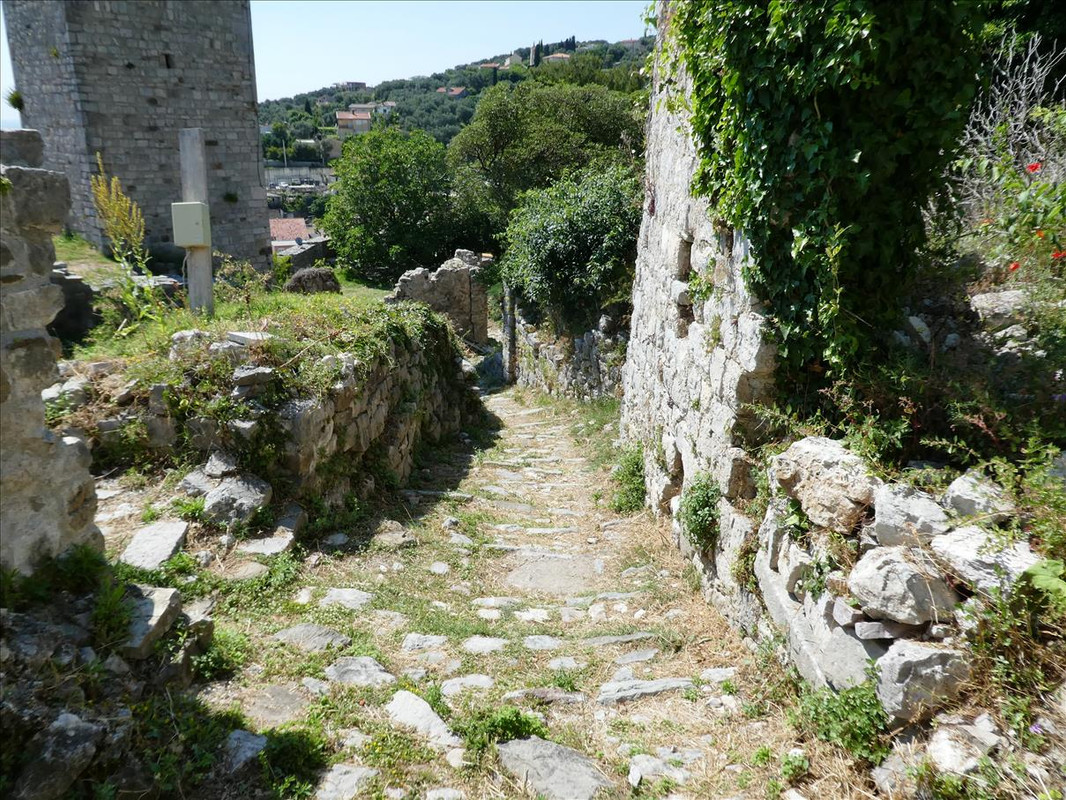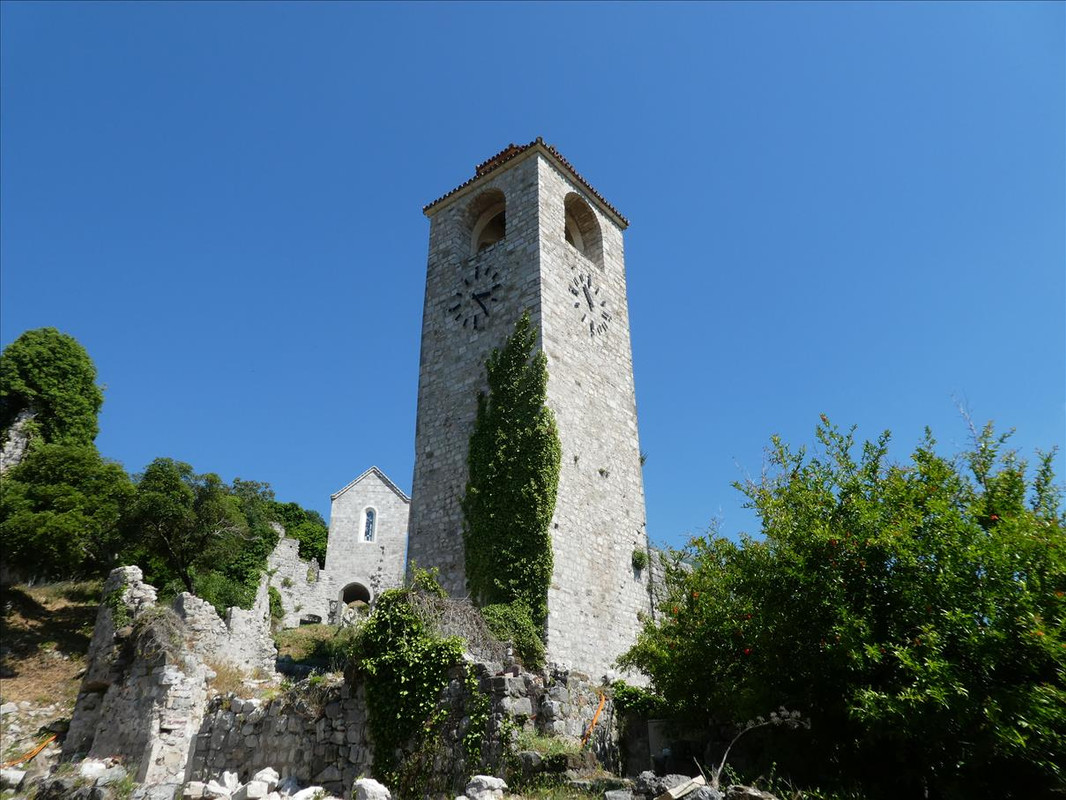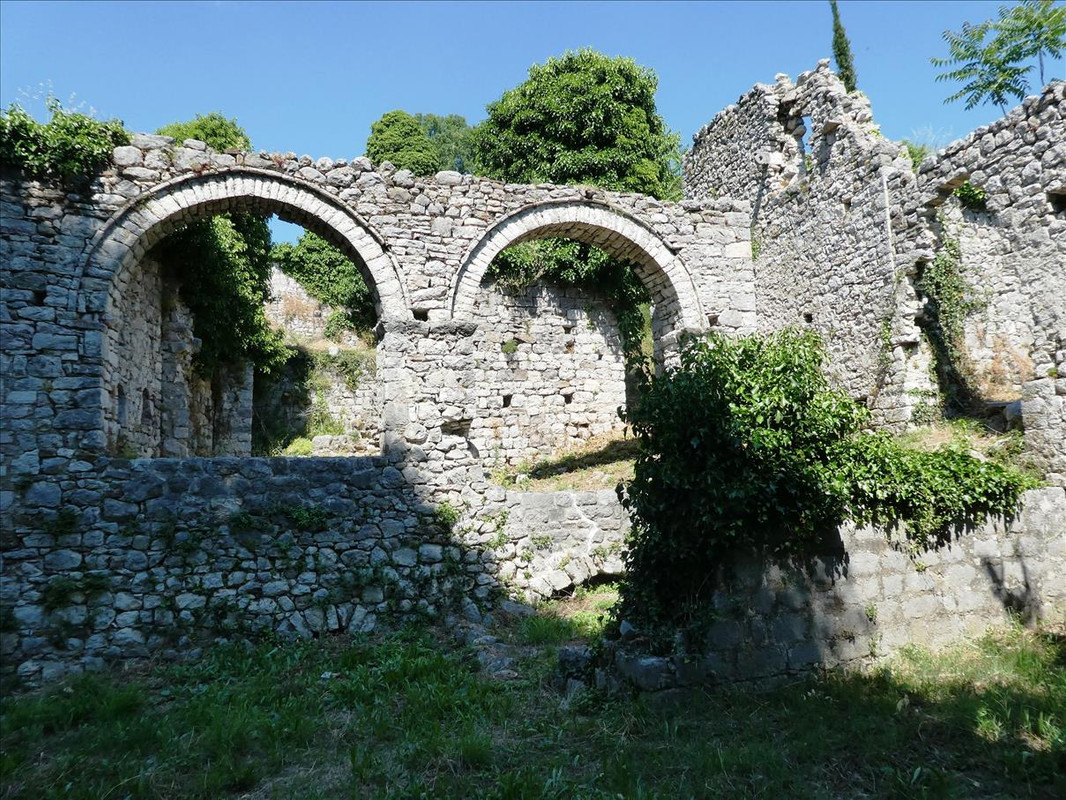 Now hot and sweaty it was time for a dip in the sea. A cafe by the shore was found where we refreshed ourselves and had a happy hour or two splashing around.
On a personal note, nope, don't like rocky, stoney beaches but that's what they nearly all are like in the area. It was a sunny warm day, sea was not too cold and the cafe kept us supplied with coffee and cake. Wasn't a traumatic experience. A grand day out -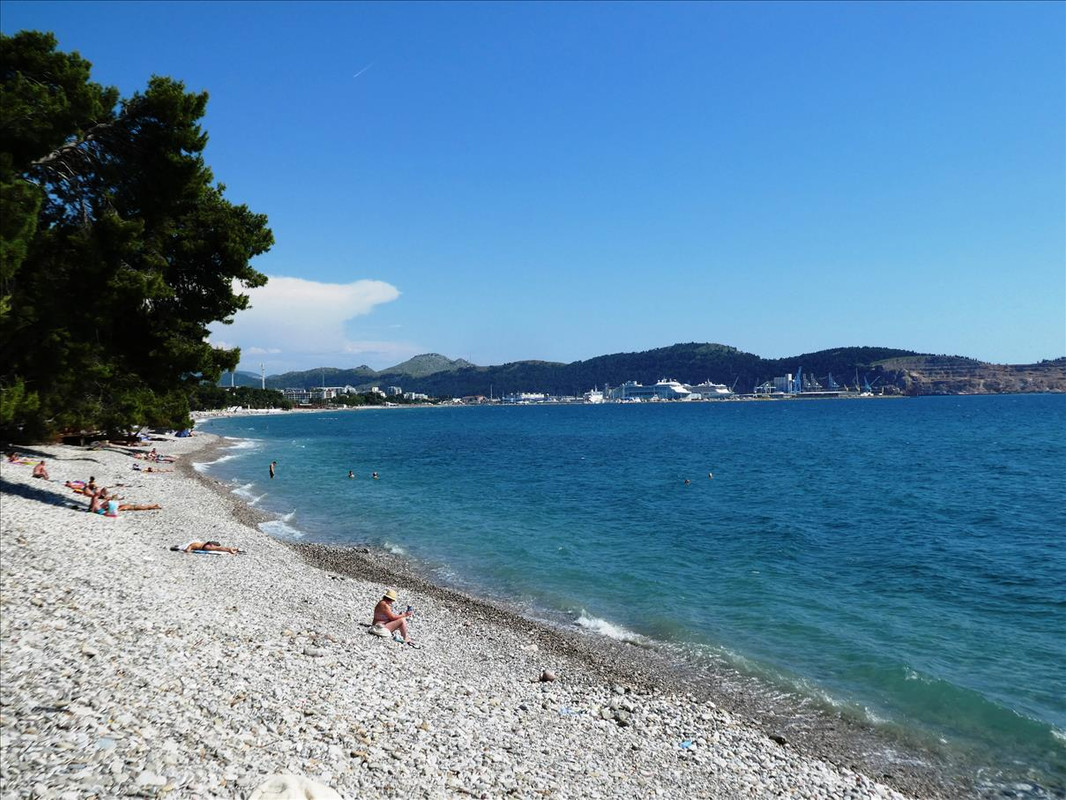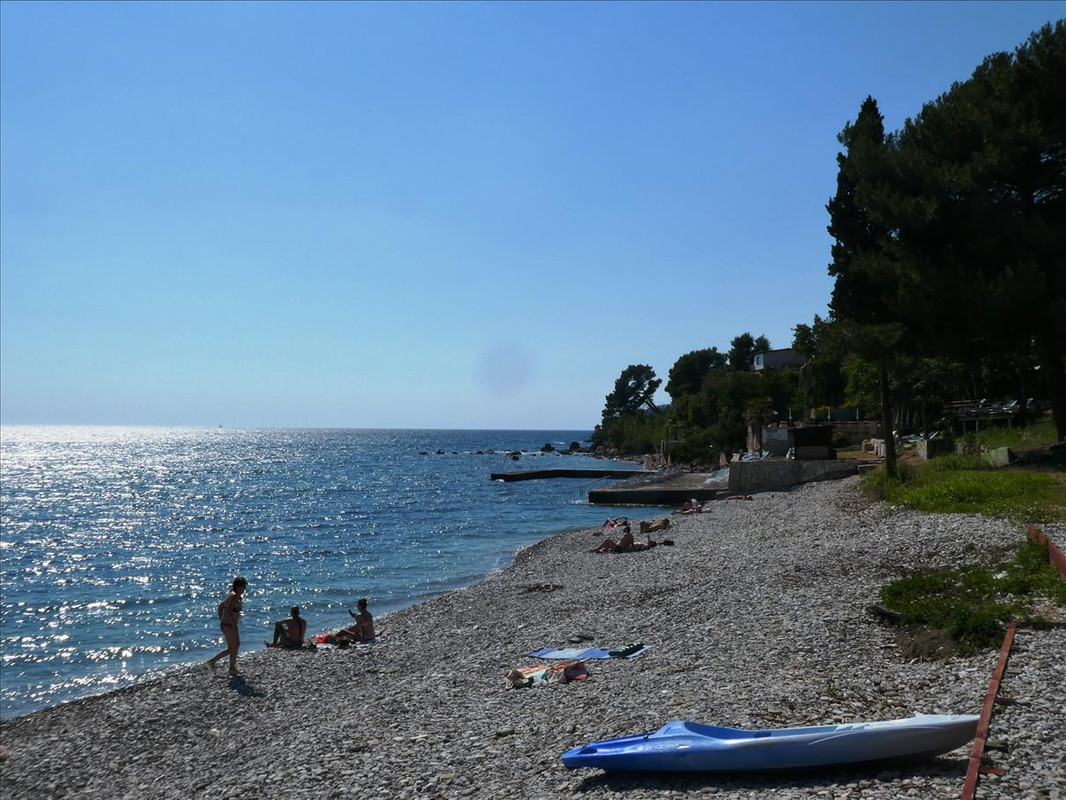 That'll do for now.