Post by kerouac2 on Apr 29, 2022 18:09:06 GMT
Abbeville is a city to which nobody in the rest of France really pays attention, even to the point of often misprouncing its very simple name (Some people say "Abbéville" instead of just the two syllables of "Abbeville.") It is the second largest city of the Somme after Amiens.
Although people lived all through the area, it didn't really consolidate into a town until the 9th century. It was an island inhabited by fishermen but was fortified in the 10th century with a port connected to the English Channel. This ended when the nearest bay filled with sand and pushed the coastline back 12 kilometres. (Climate change?) It remained prosperous and was seized by the English. During the Hundred Years was, it changed hands numerous times but was ceded to England in 1360. The citizens did not really like this and revolted often. It was given back to France in 1436.
Fast forward to the French Revolution. The religious buildings were spared, but all of their furniture and paintings were piled up in the central square and burned. The church of Notre Dame d'Abbeville became the Temple of Reason like in many other French cities.
The city was partially destroyed in the Great War but never captured by the German army. The Australian military hospital was based there in 1916. In the next war, Abbeville was caputured by the German troops in May 1940. This happened shortly after the "Massacre of Abbeville" in which drunken French troops executed a bunch of Belgian "spies" with no investigation or written orders. War crimes, anyone? Later in 1940, French and British tanks commanded by Colonel Charles de Gaulle managed to push the Germans back 5 kilometres.
This of course did not prevent most of Abbeville from being destroyed again by German and British bombs. All of the historical timbered buildings were obliterated. In September 1944, the city was finally liberated by a Polish armoured division.
And so here I was in Abbeville today, which I chose as a stopover point, no idea if there was anything to see, but that just makes it more interesting. I quickly found myself in front of Saint Wulfran.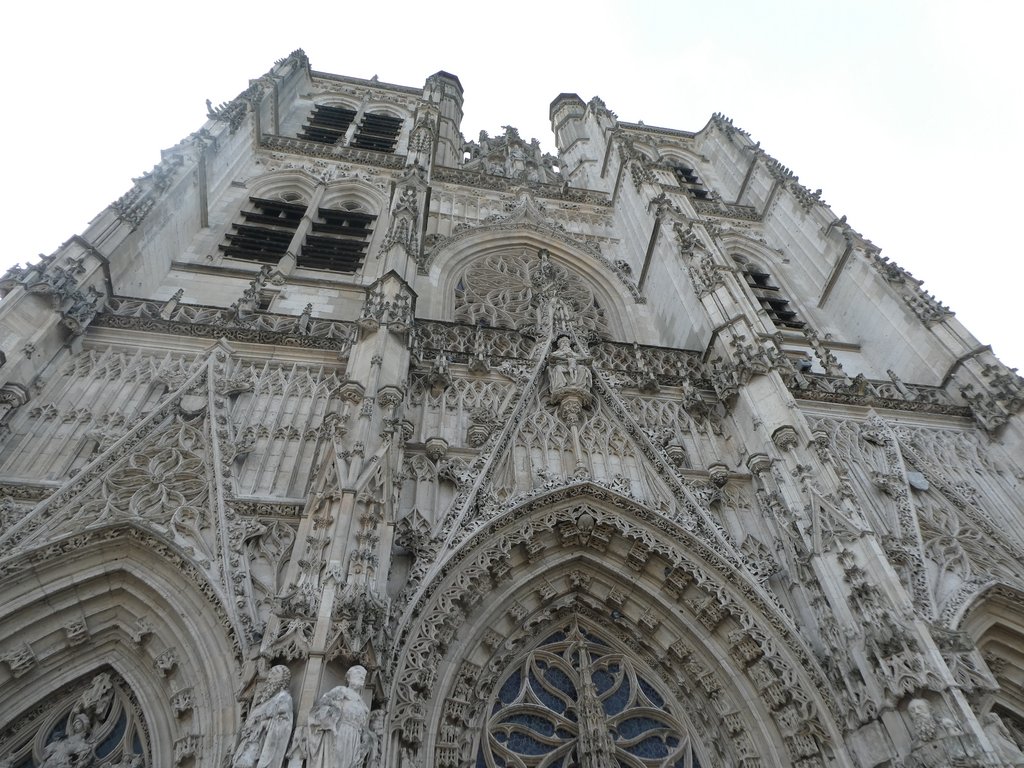 This was actually Notre Dame d'Abbeville but the name was changed in the 12th century when the relics of the saint were transferred there.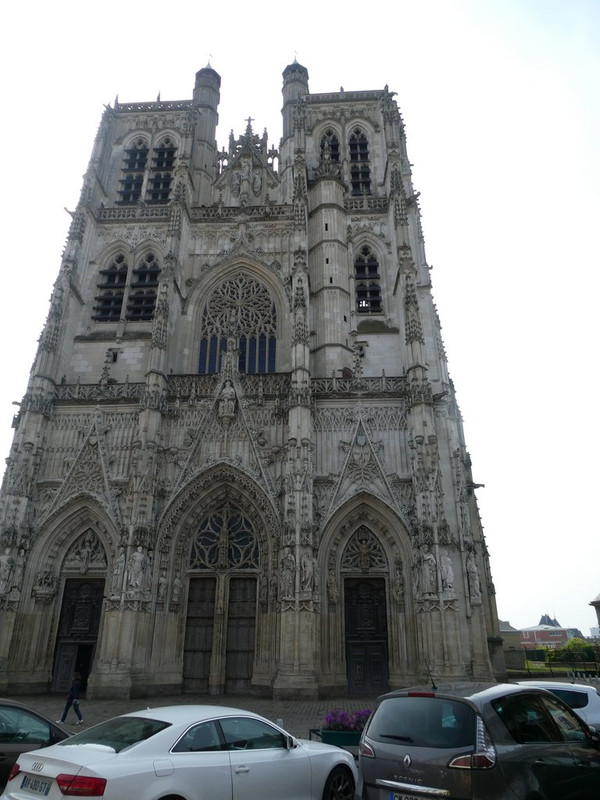 When you look at the buildings surrounding it, you can assume it was a heap of rubble at the end of the war and they put it back together.