Post by kerouac2 on Nov 6, 2010 12:23:43 GMT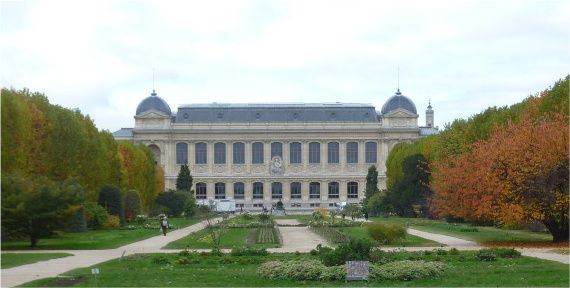 I prefer to leave coverage of the main tourist attractions to the tourists, because they do a fantastic job of seeking out new angles and look upon these places with a wonderment that I have mostly lost. I pretty much see the Eiffel Tower, the Arc de Triomphe or Sacré Coeur each and every day (at least from a distance), so they have been transformed into fixtures for me rather than sources of fascination.
It isn't the same with places I rarely go, and as a non-parent, the Grande Galerie de l'Evolution is one of them. It is a must for anyone with children in France as well as being one of the most obligatory treks imaginable for school groups. I think I went the last time maybe about 8 years ago, so I felt I was due for a return visit, even more so because my ticket for the botanical hothouses entitled me to a discount for any other sites of the
Muséum National d'Histoire Naturelle
.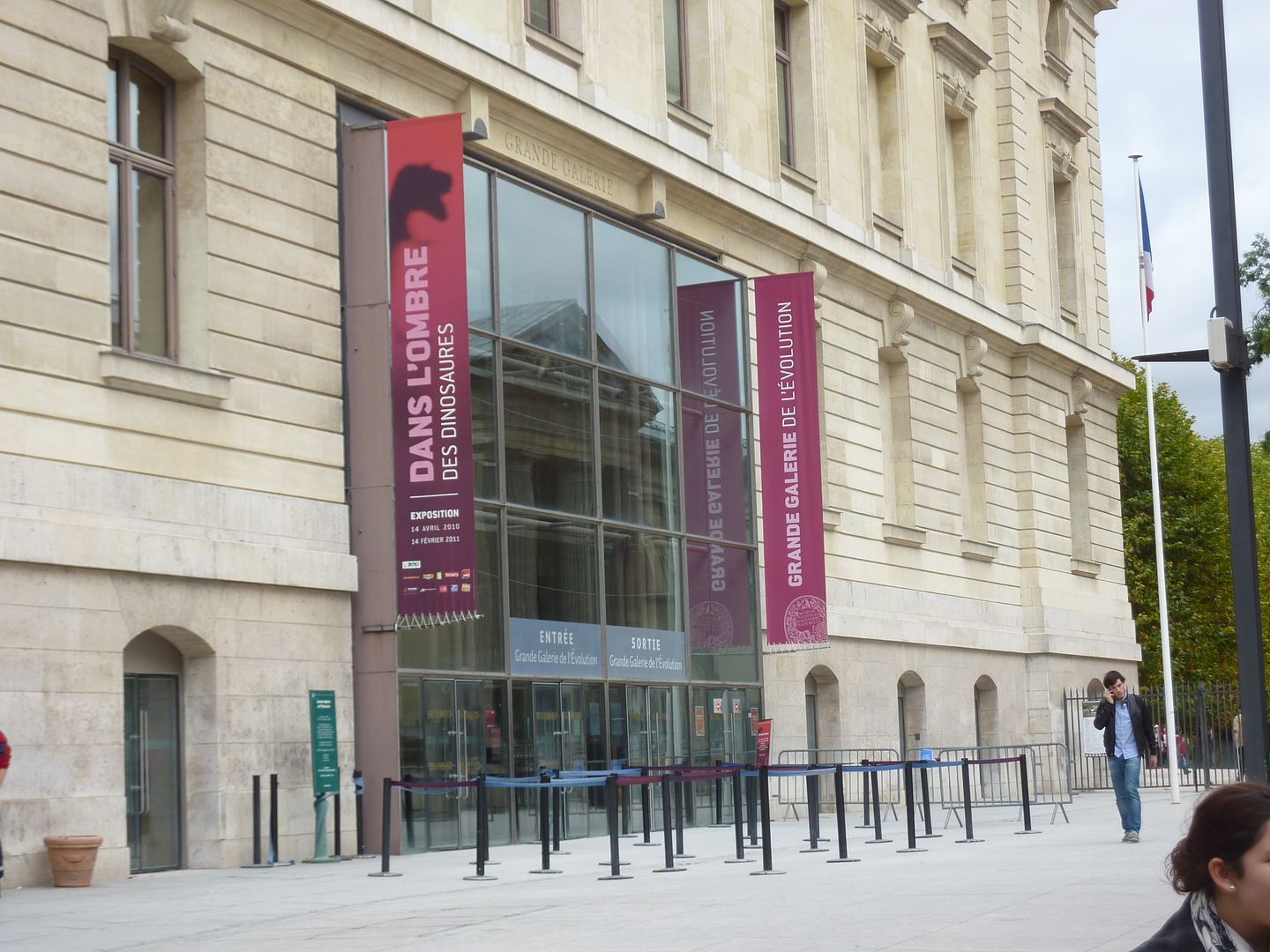 Even if the building were empty, it would still be fantastic. I was able to see the inside more or less in ruins in the early 1990's. It had been closed since 1966 because it was falling apart due to war damage that had never been repaired. President Mitterrand decided to take action in 1991 and for one brief weekend, there was an incredible sound and light show. People could enter and stand on one of the side galleries while colored spotlights animated the dusty animals with jungle noises and windows would light up as the history of the museum was told. (Only the French...)
Then the whole place was closed up for a complete renovation. It reopened in 1994. The entrance is on the left side of the building now.
There is no "intelligent design" in this place -- It is 100% evolution, all to the glory of Mendel and Darwin.
The ground level is devoted mostly to sea creatures -- whale skeletons and naturalized fish.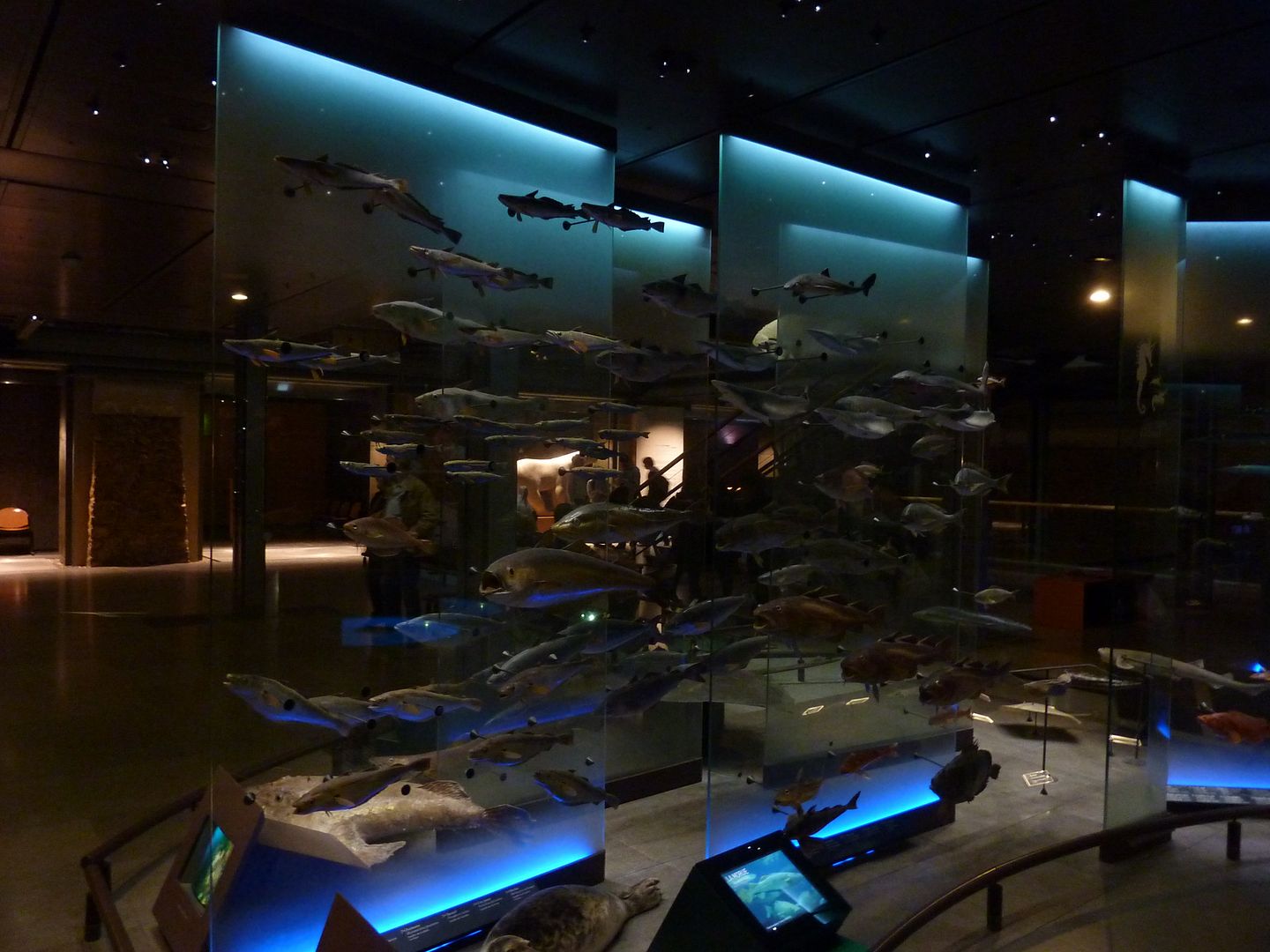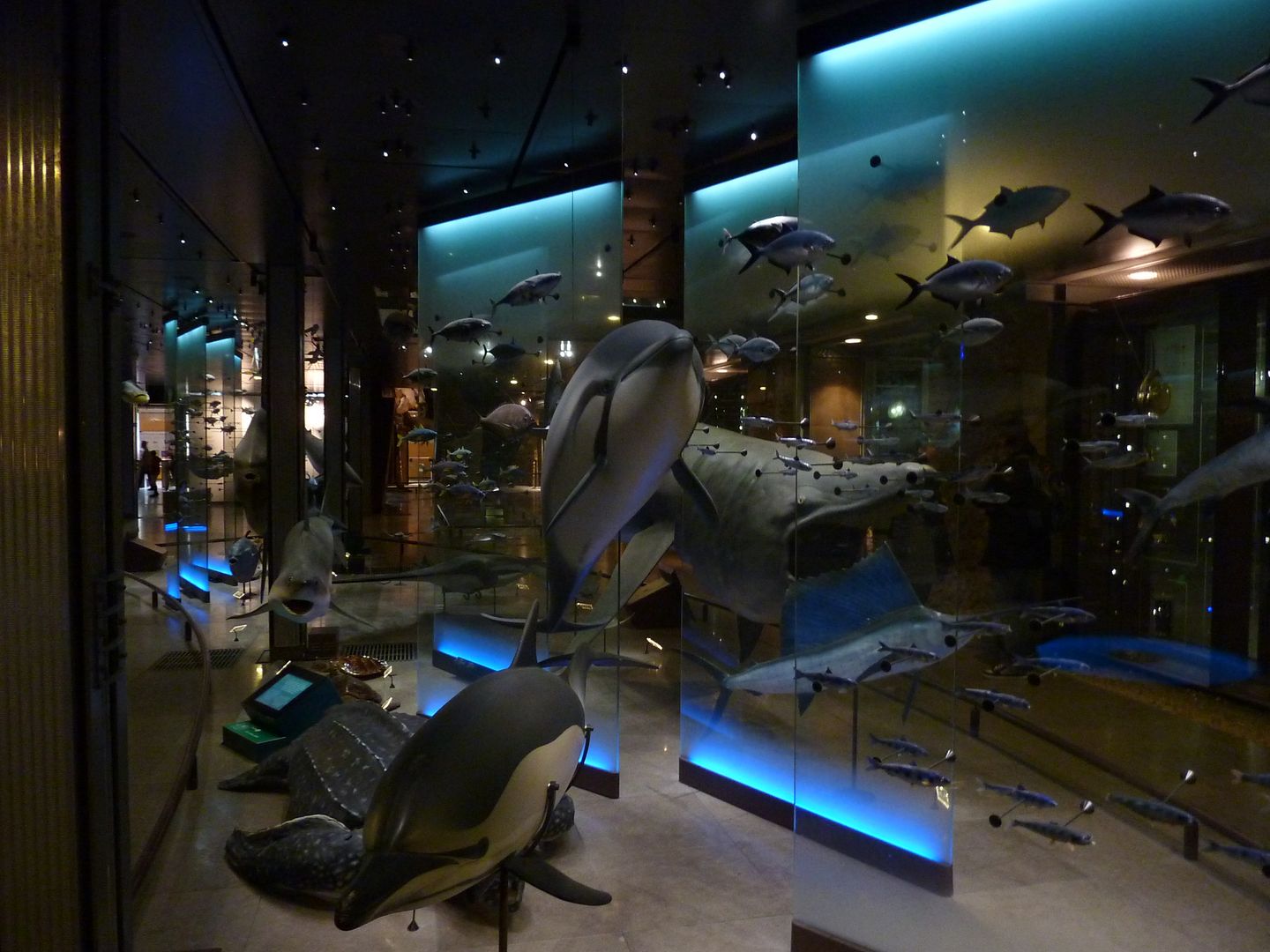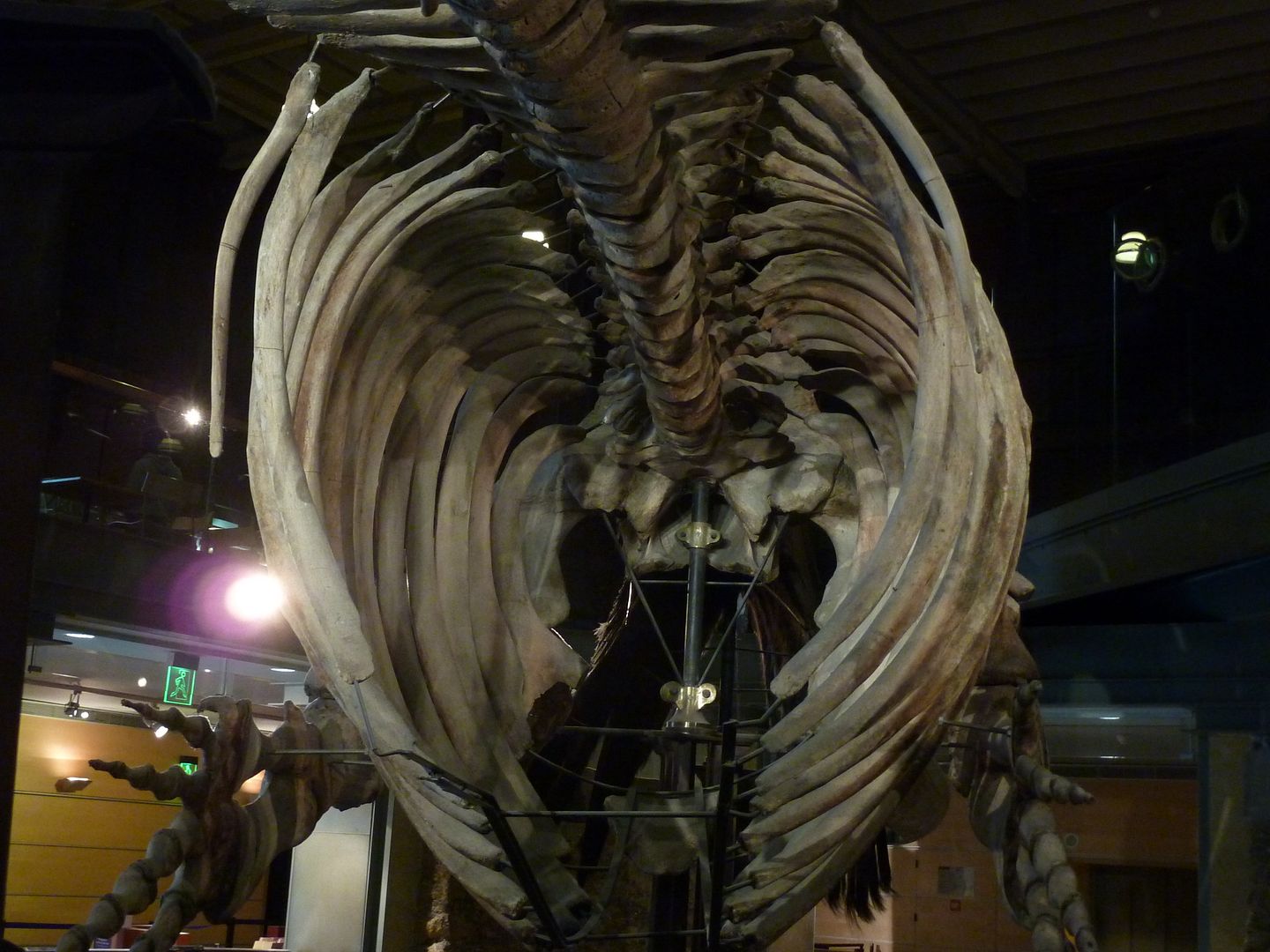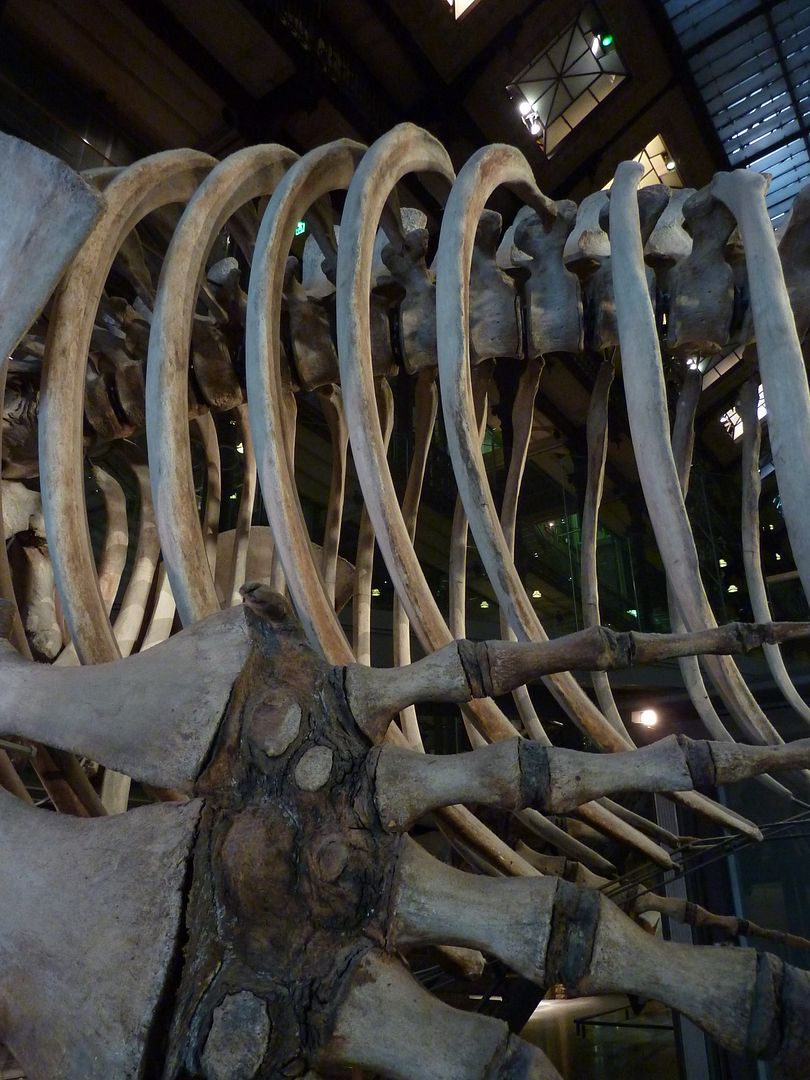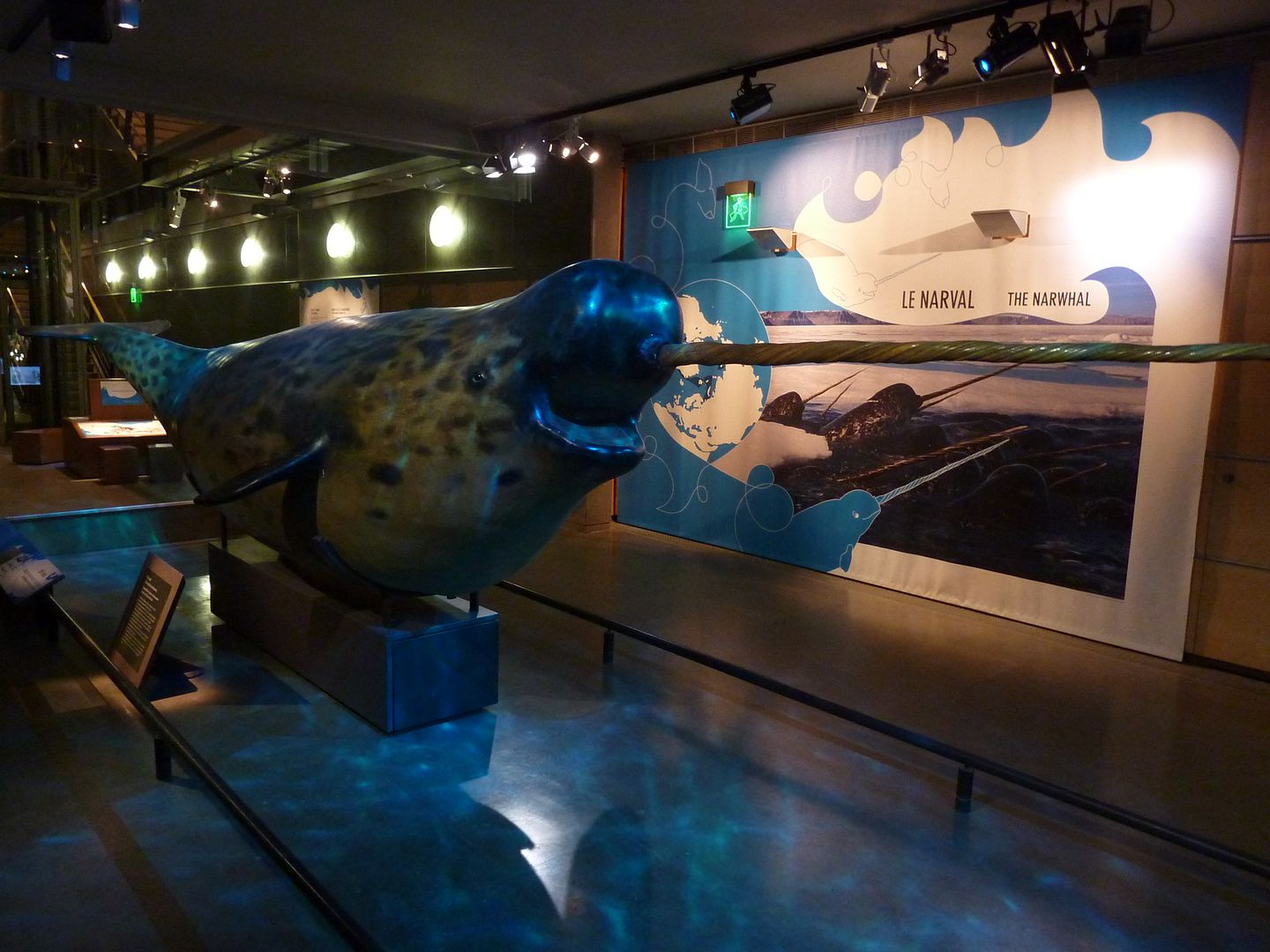 I'm sorry, but I'm as thrilled as a little kid in such places, although I am even more thrilled when I am able to go when it isn't full of little kids.
Sea animals are fine, but I am always impatient to get to the fluffy, furry stuff.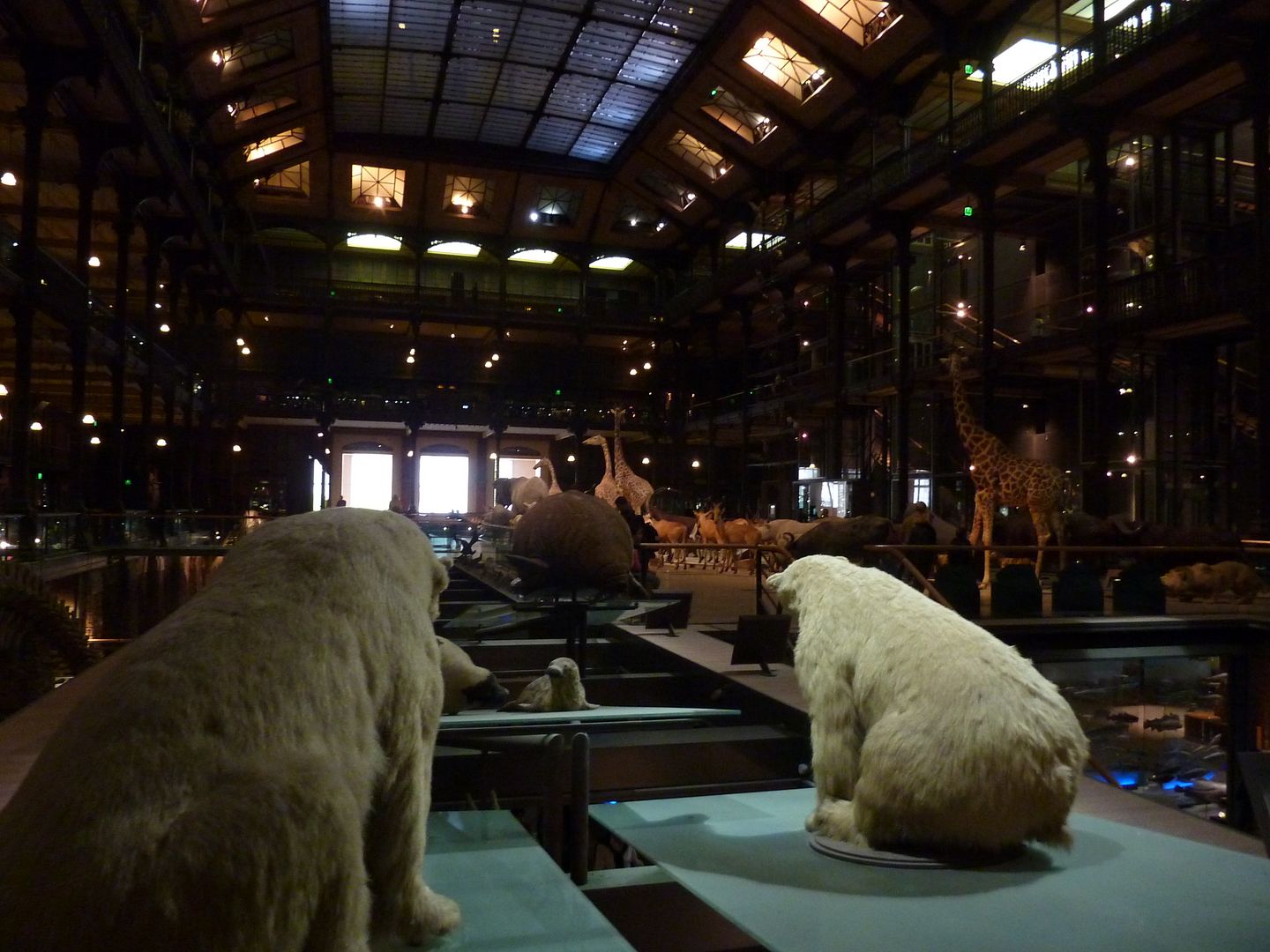 The next level up is where you start getting down to business.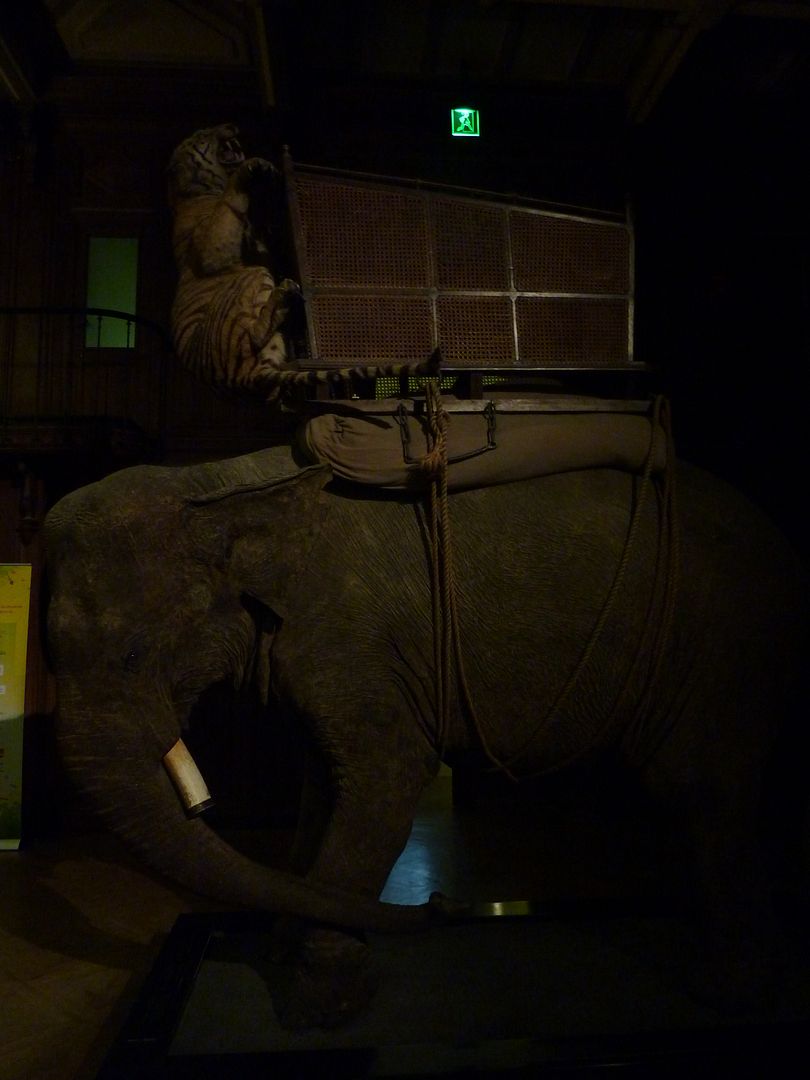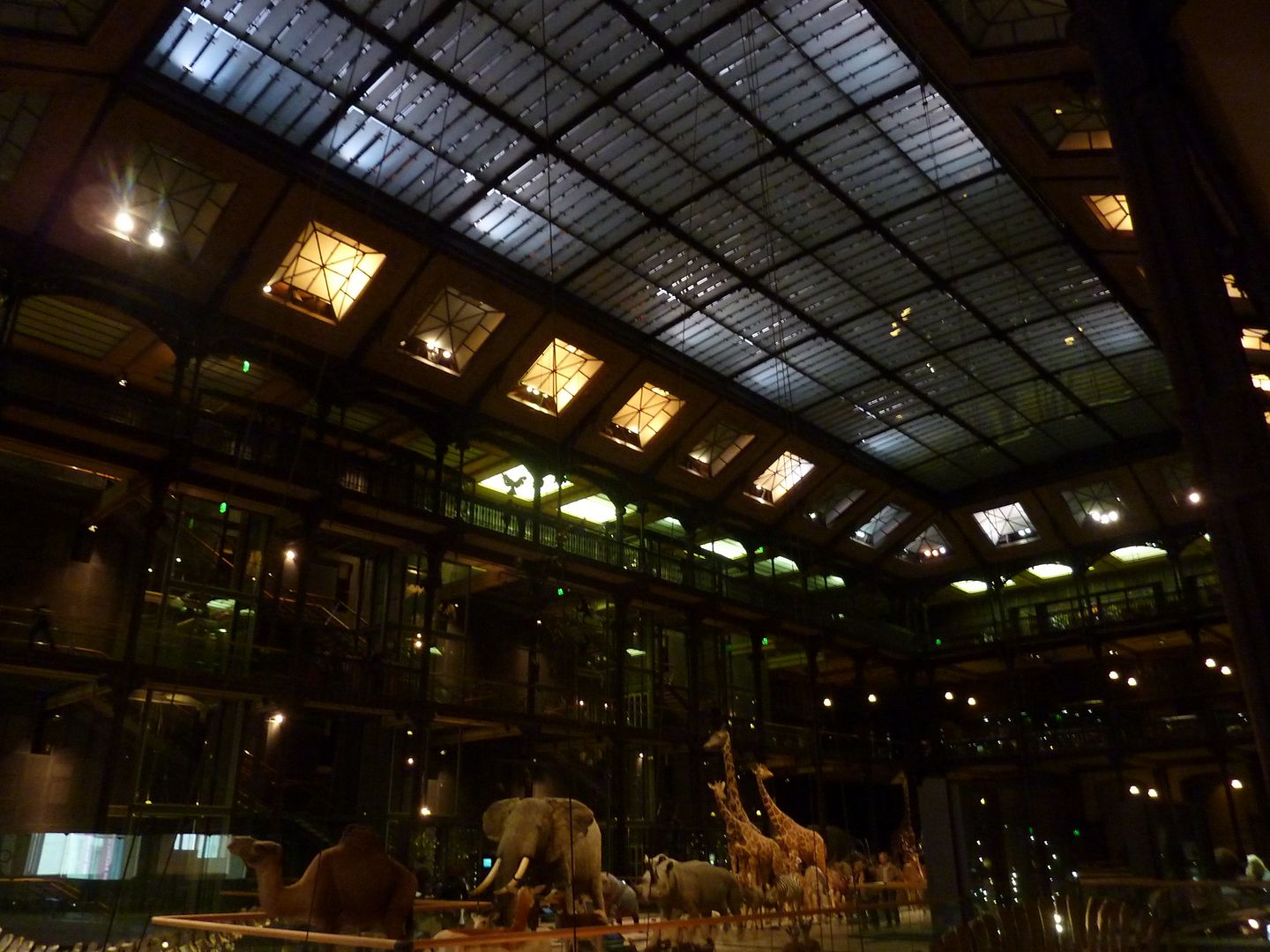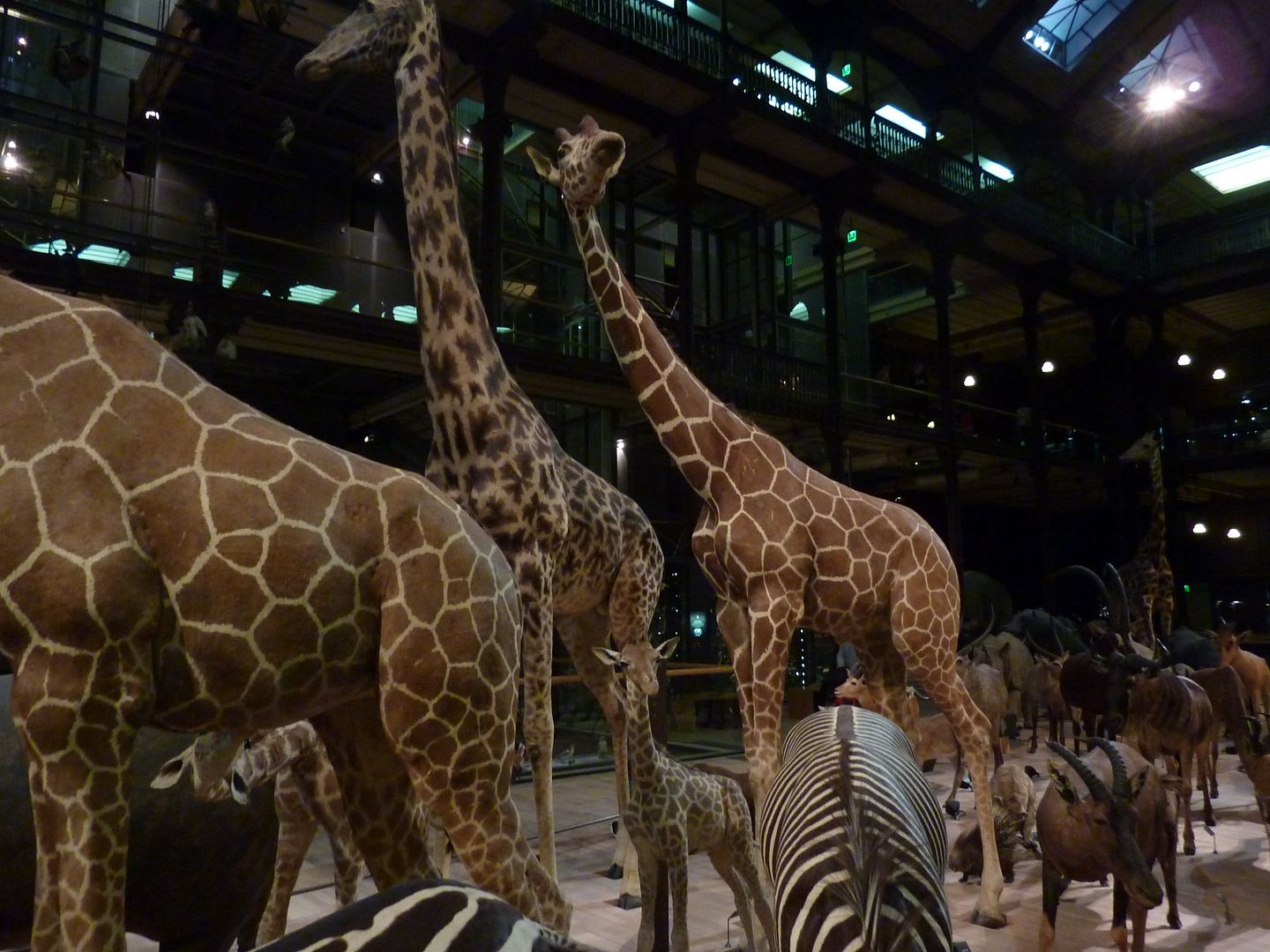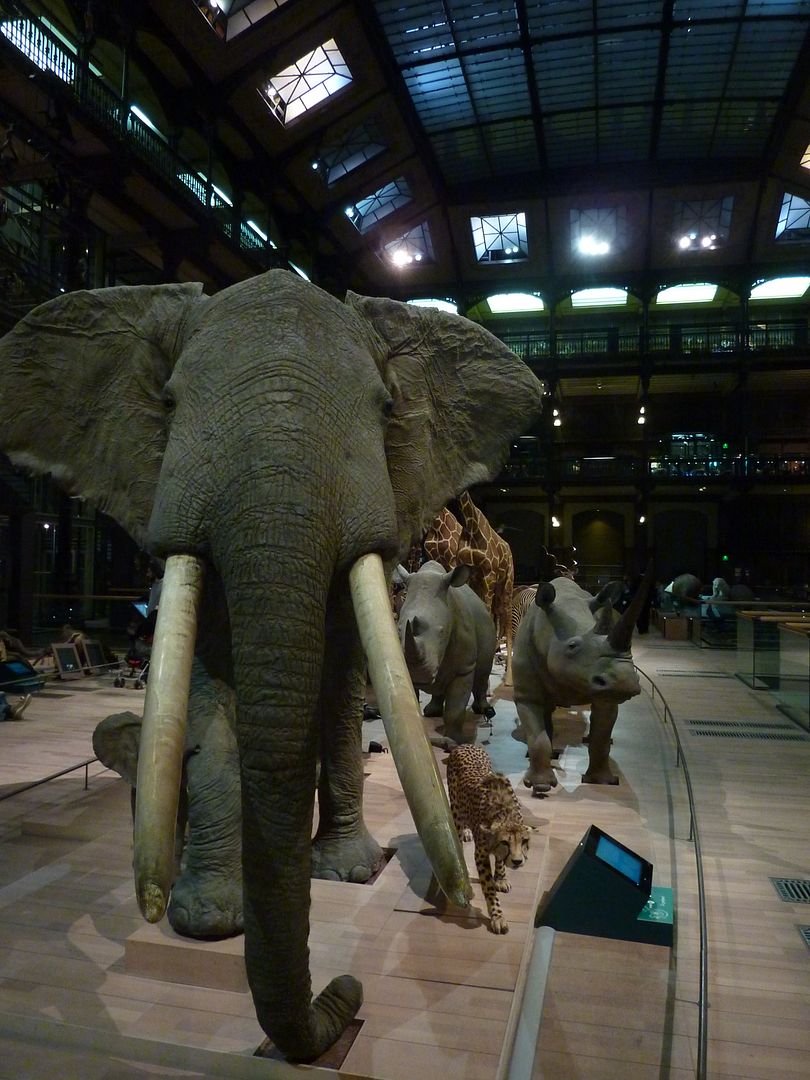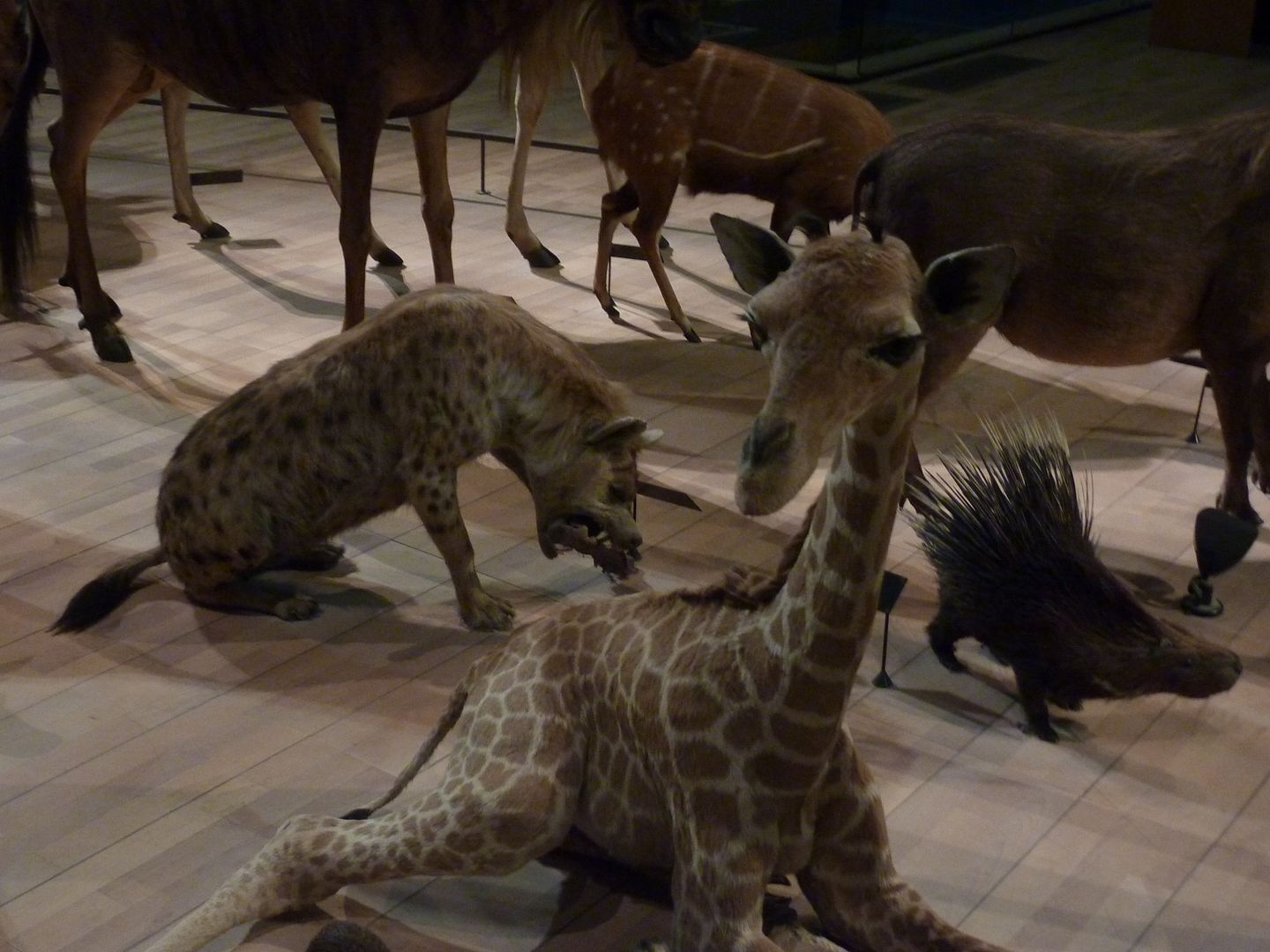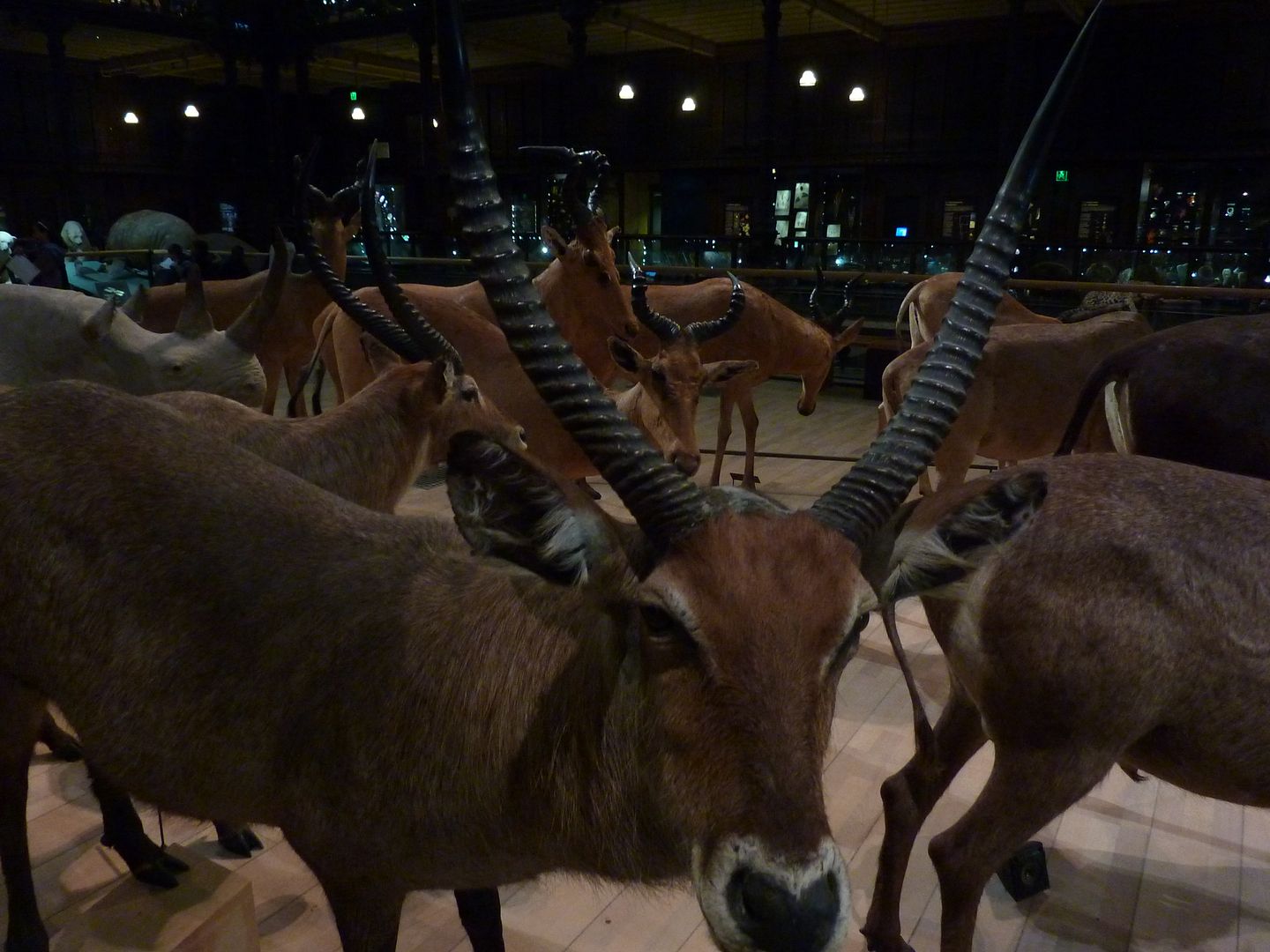 I'm afraid they can't claim that no animals were harmed in the creation of this museum. But they don't seem to hold it against us.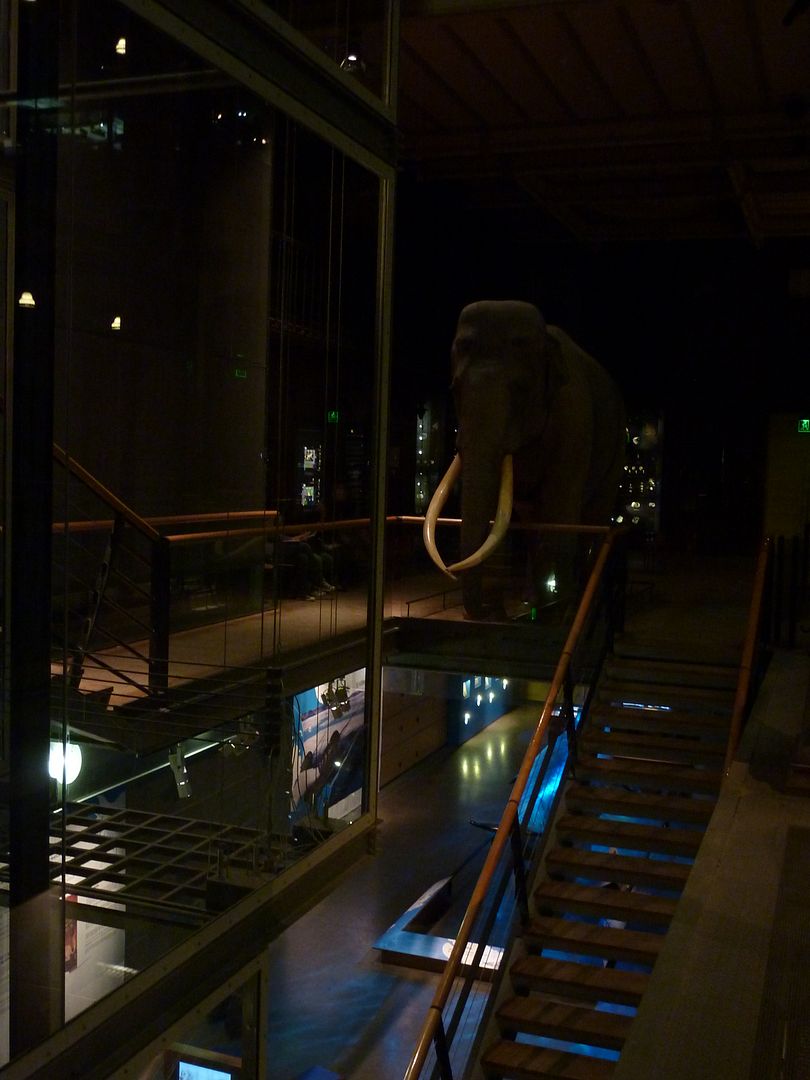 (to be continued)