Post by kerouac2 on Jun 23, 2013 21:26:54 GMT
The latest project in Paris was no mean feat to accomplish. It entailed removing an expressway that had existed for at least 40 years and replacing it with a pedestrian area. Projects are never easy in Paris, because city hall can be stopped by the mayor of the arrondissement and also by the '
préfecture
' which is the reigning crypto-military entity in charge of security.
So when the mayor of Paris decided to implement this plan, he found himself blocked by the mayor of the 7th arrondissement but also by the Préfet, for different reasons. The 7th arrondissement is an extremely rich area which will never accept anything that limits the use of one's luxurious automobile, because really, what normal person would ever take the metro or the bus? This decision could be countervened by the mayor by using various procedures, but then there is the problem of the
Préfecture
. Basically, the
préfet
is a sort of military governor who has complete control over certain key thoroughfares in Paris which may be required in terms of military necessities. In fact, I live on one of those thoroughfares, and it is very annoying that the city cannot do things to improve it. Until the 1970's, Paris did not even have a mayor because it was ruled by the
Préfet
.
To make a long story short, the mayor of Paris is a socialist, so when a Socialist president was elected last year, it made things a lot easier. The president changed the Préfet, and due process finally overruled the objections of the mayor of the 7th arrondissement.
The Left Bank expressway closed in January and work began on the transformation immediately thereafter. And the result of the transformation was turned over to the people of Paris last week.
I decided to begin my visit starting at the Alma-Marceau end and walk towards the Orsay end.
This used to be the end of the expressway where it came back up to the street. I popped up this ramp innumerable times when I had a rental car.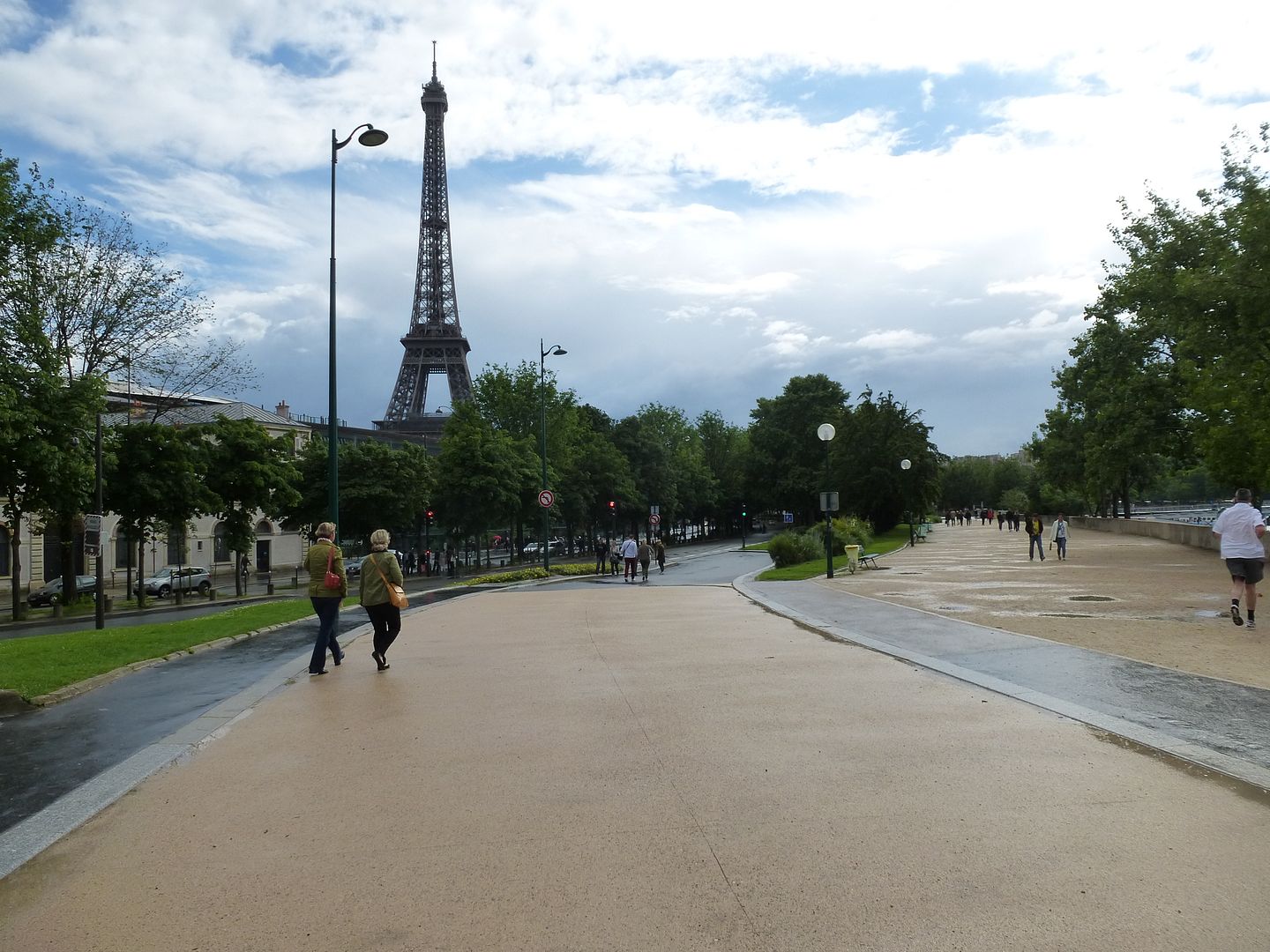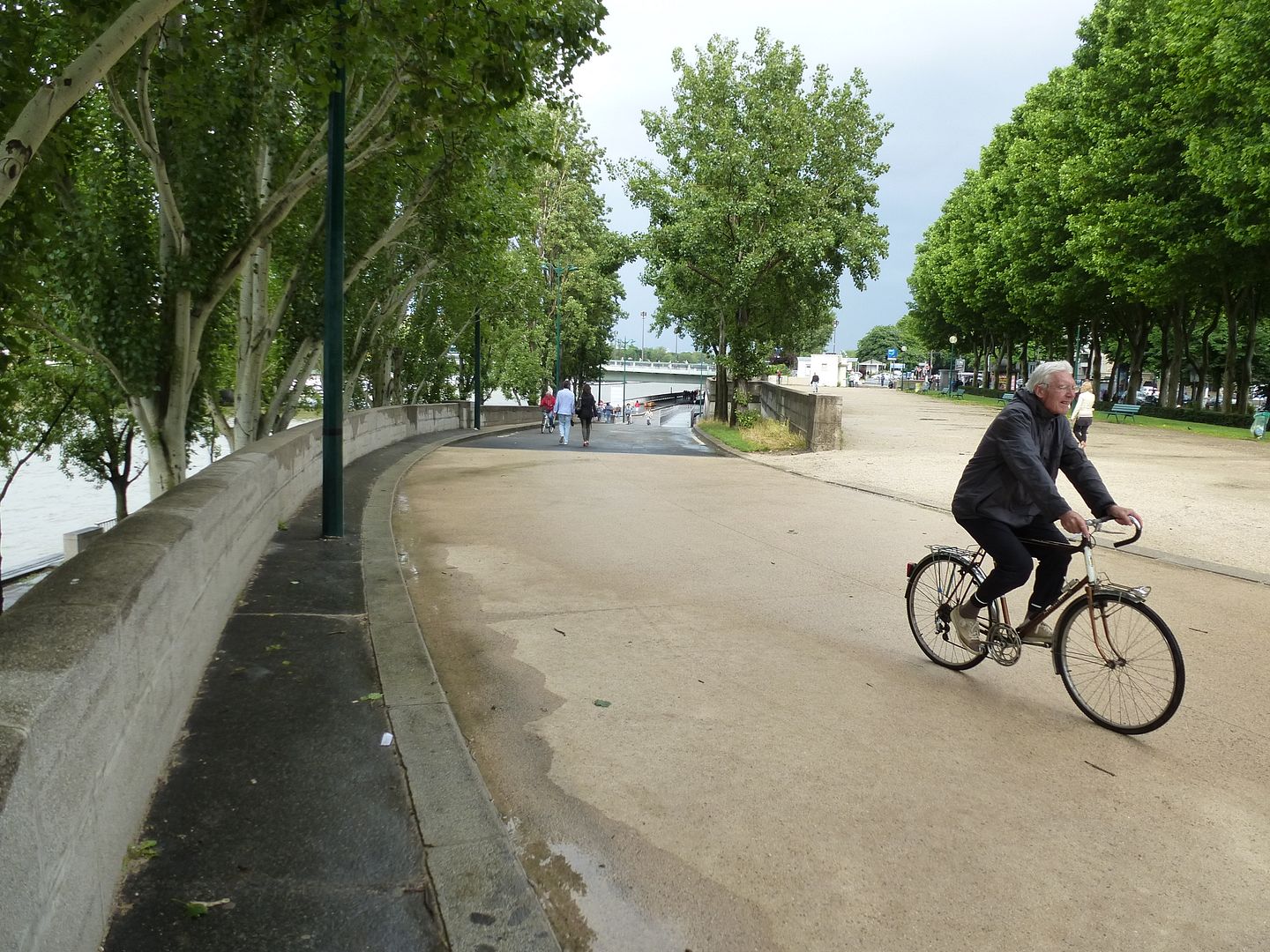 You can see where they removed the speed bumps here.
Besides the ramp going up, the promenade continues towards the Eiffel Tower.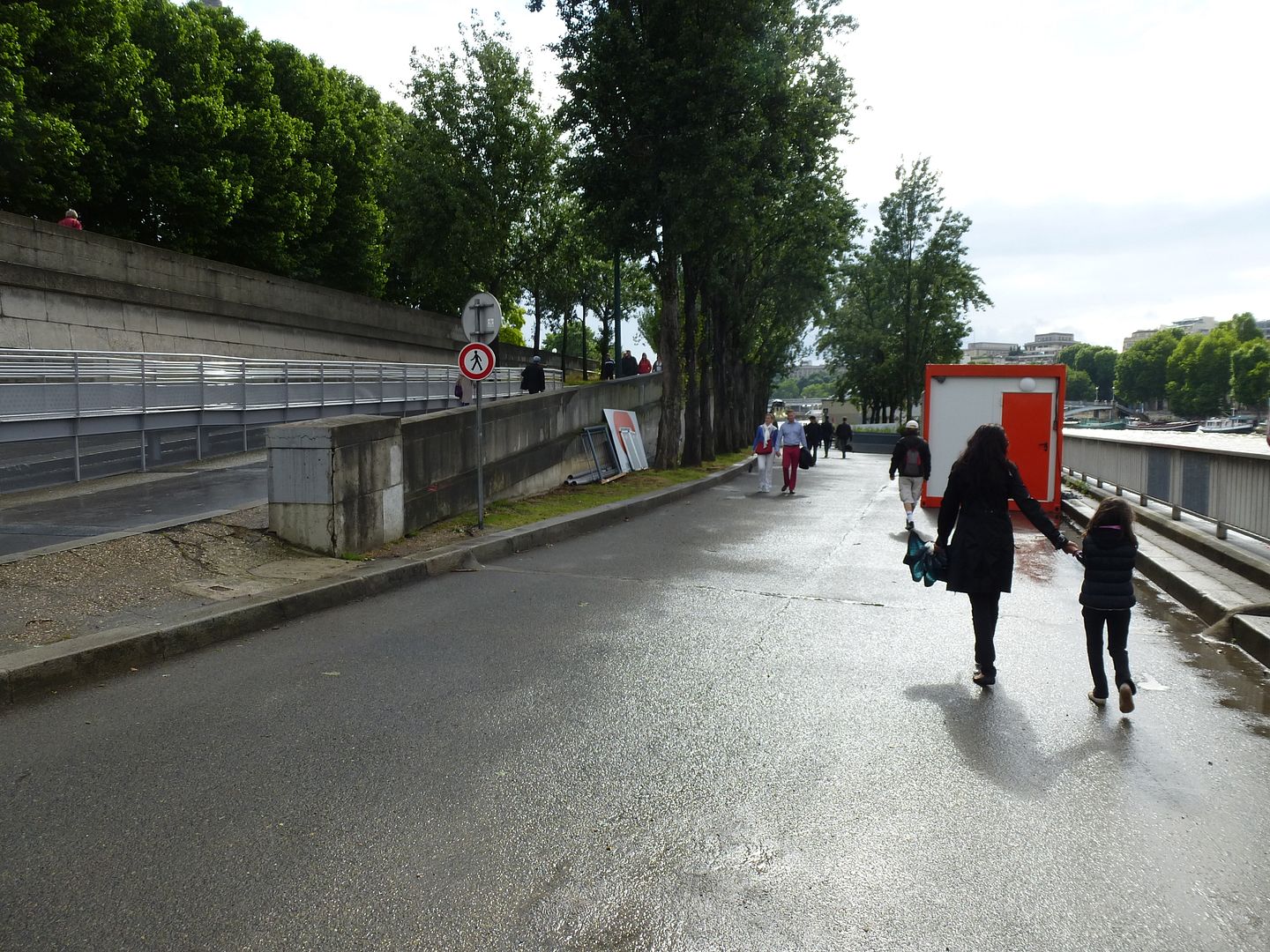 I thought it was interesting that they had forgotten to remove this "no pedestrians" sign.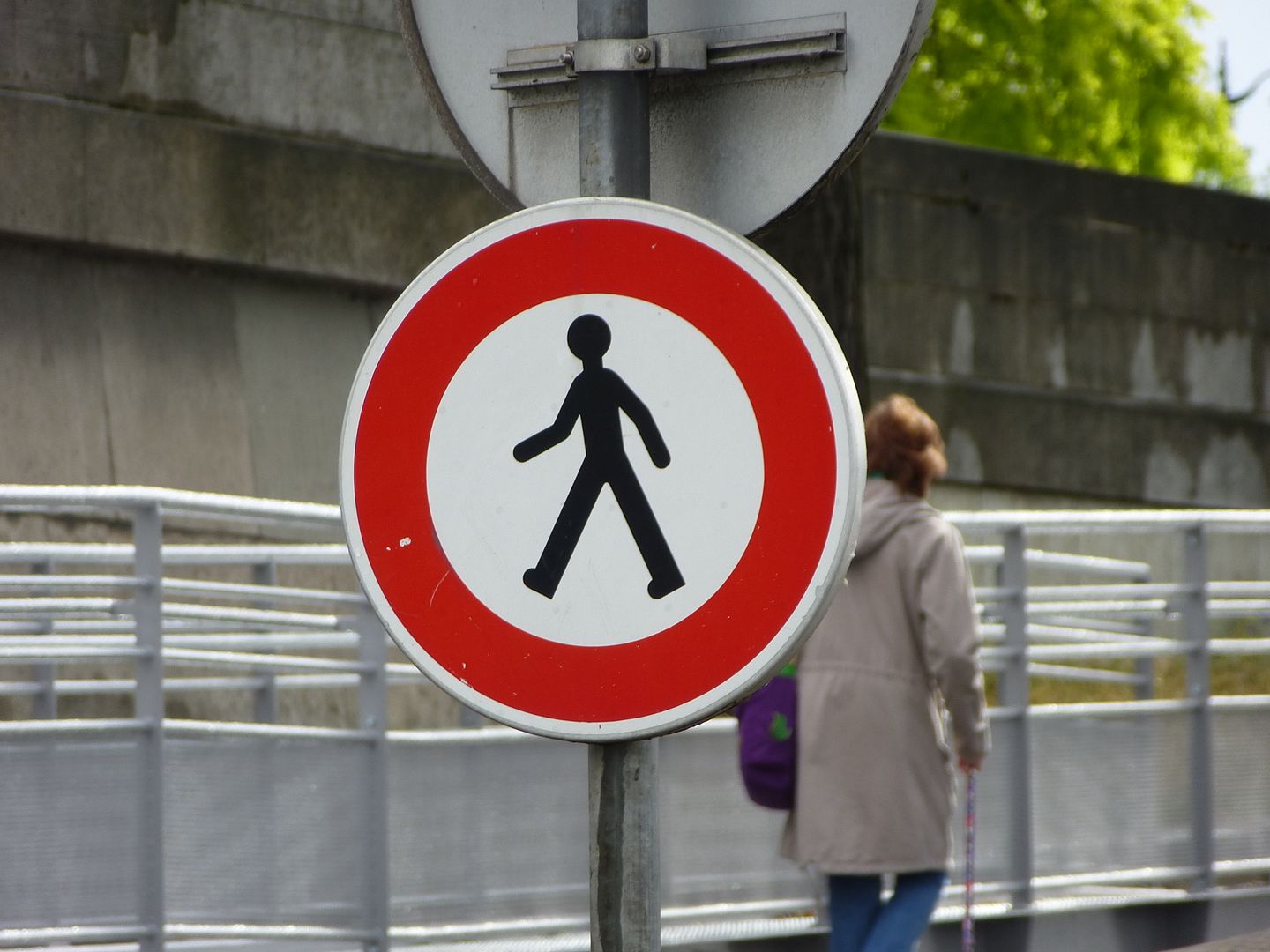 One of the themes was to use huge beams as places to sit all along the way.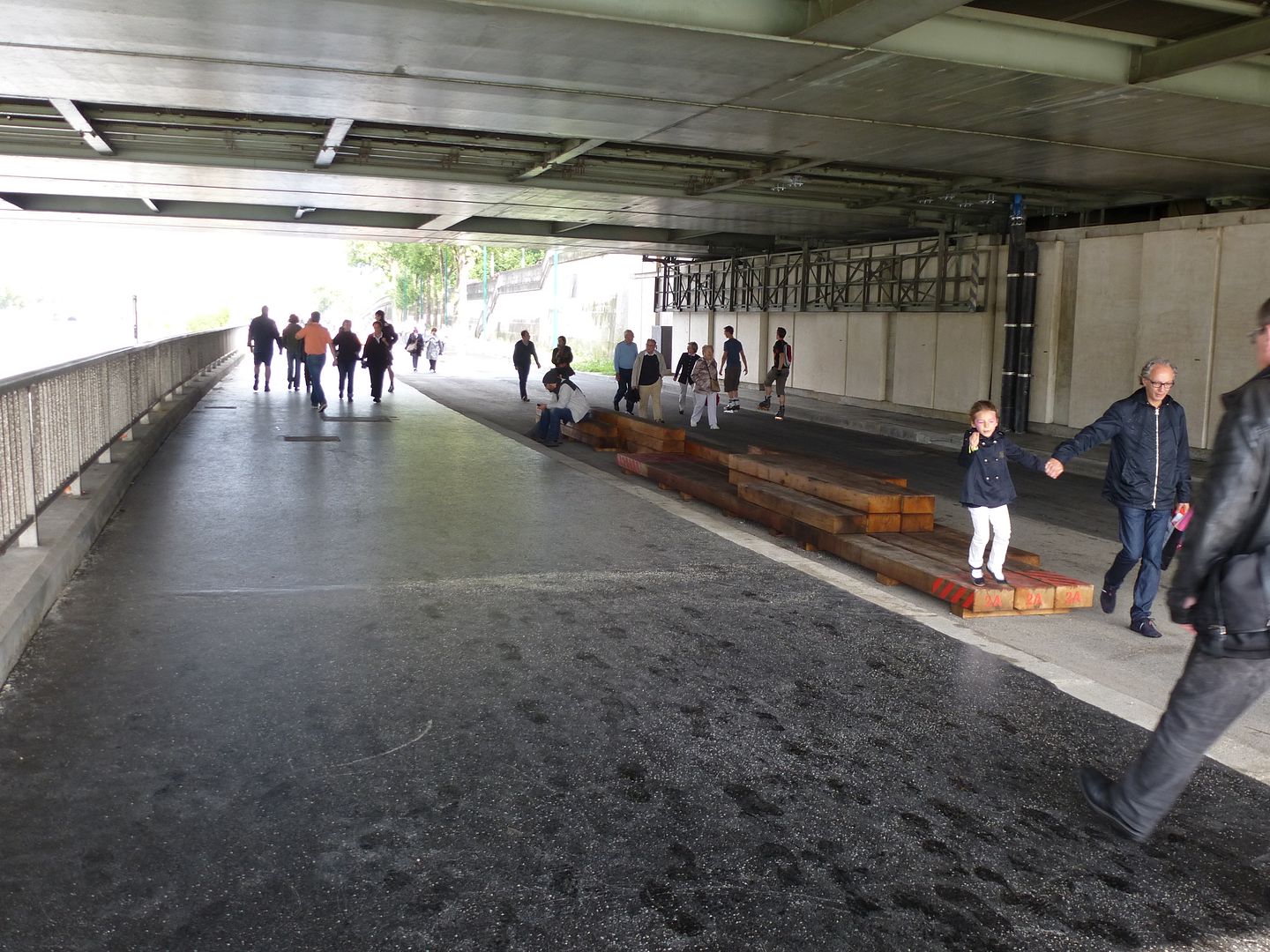 Wildflowers had been planted all along the way and thrived. But today's heavy rain had beaten them to the ground.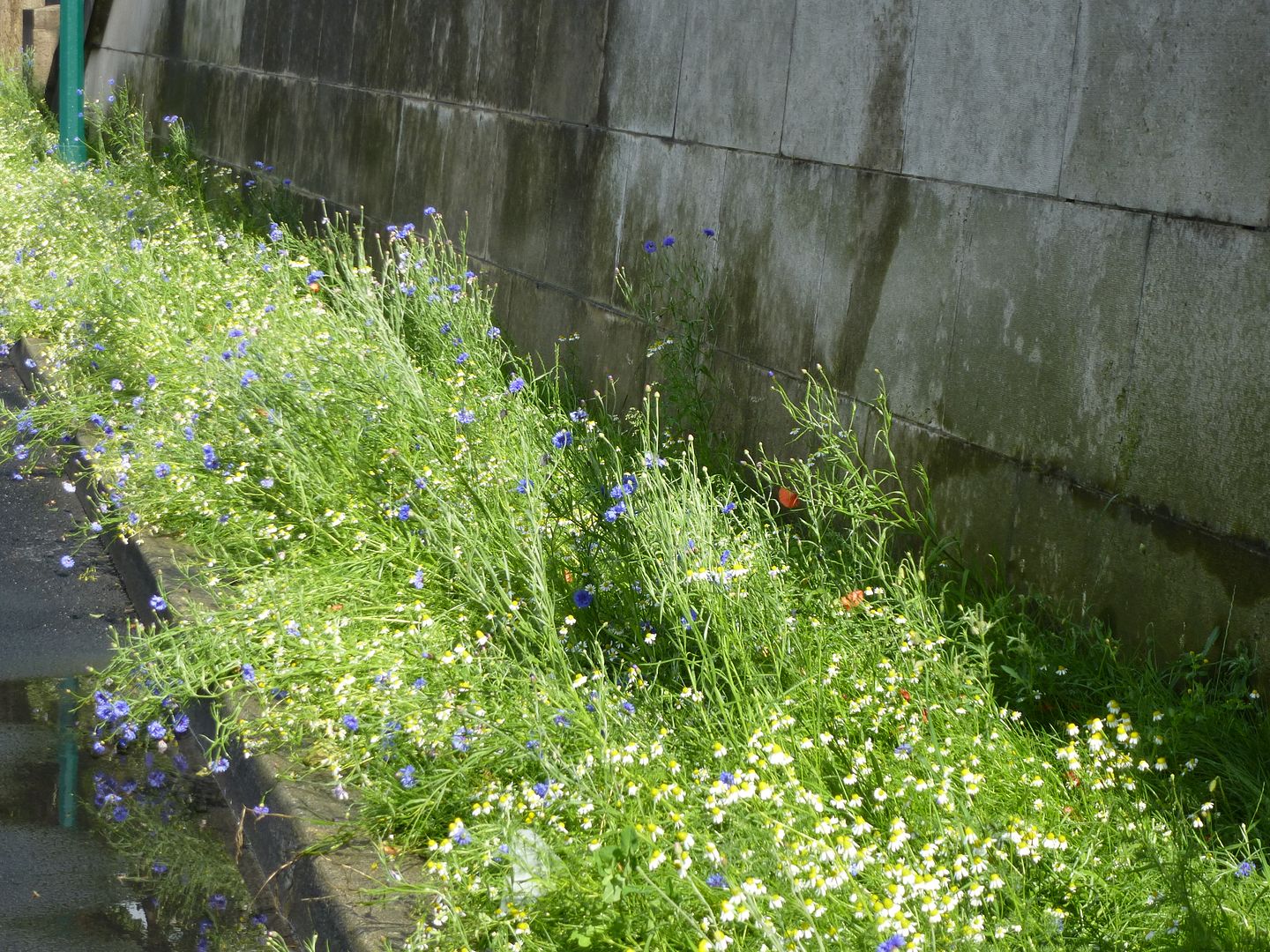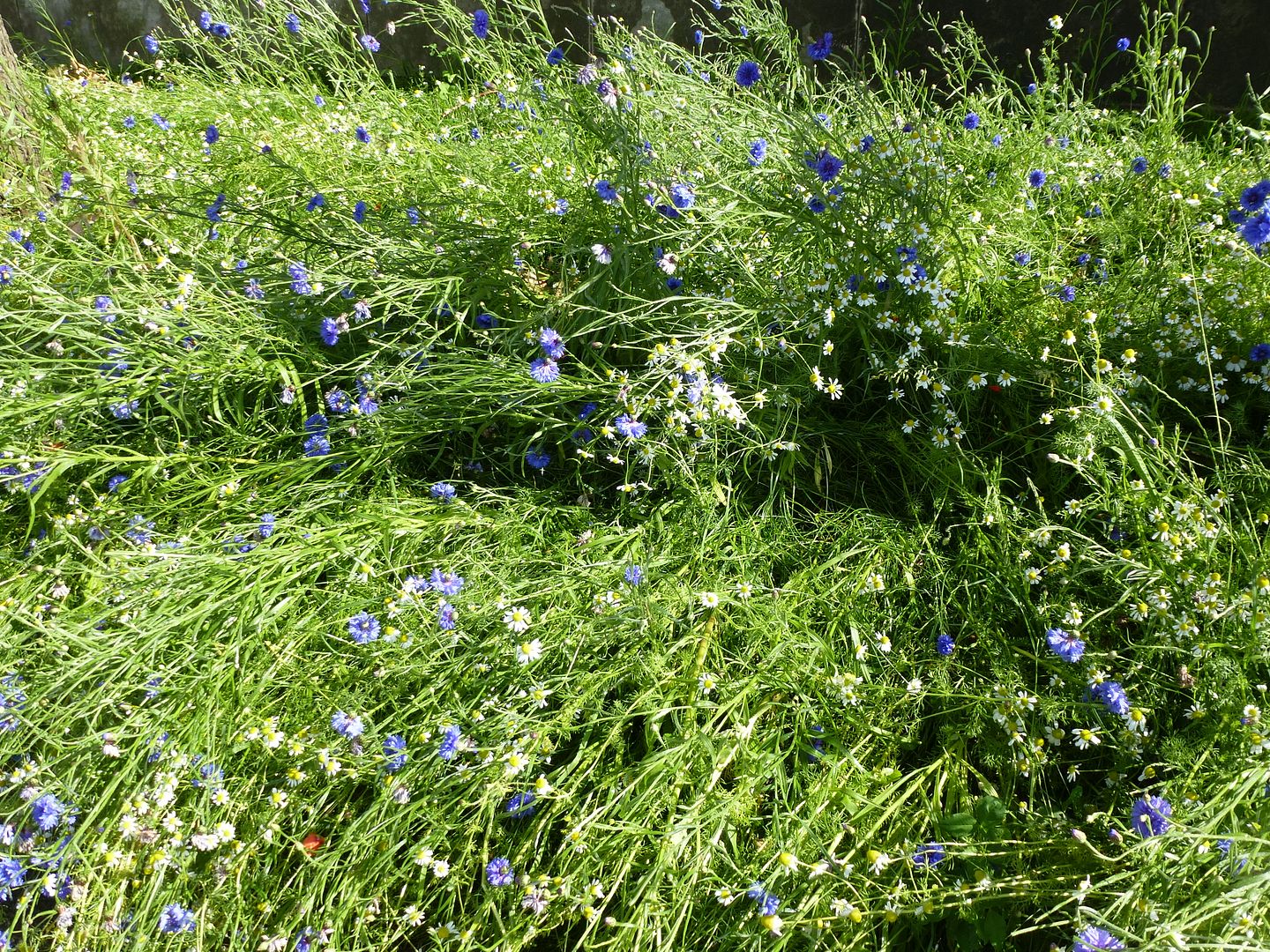 Odd floating planters bob in the Seine.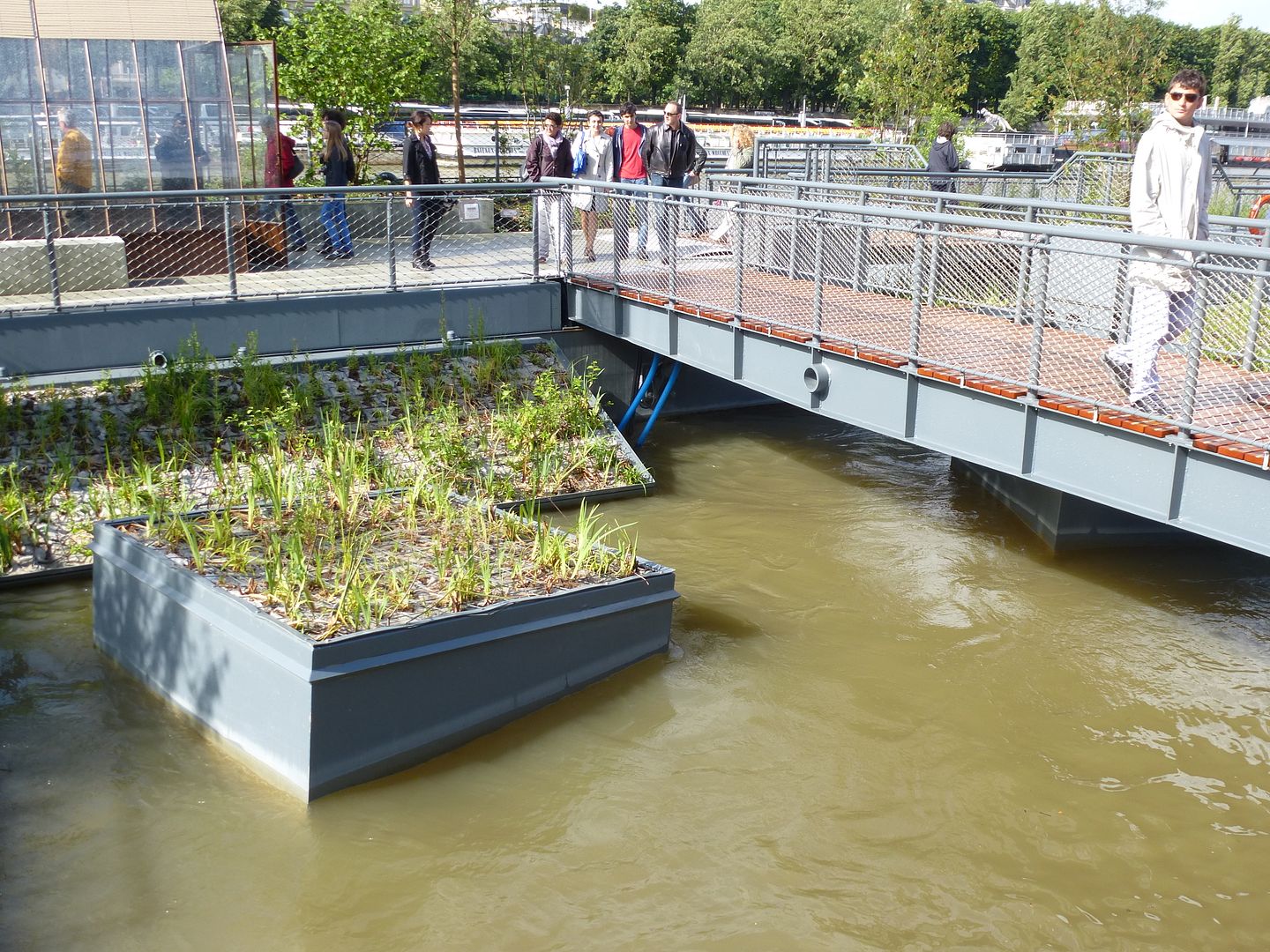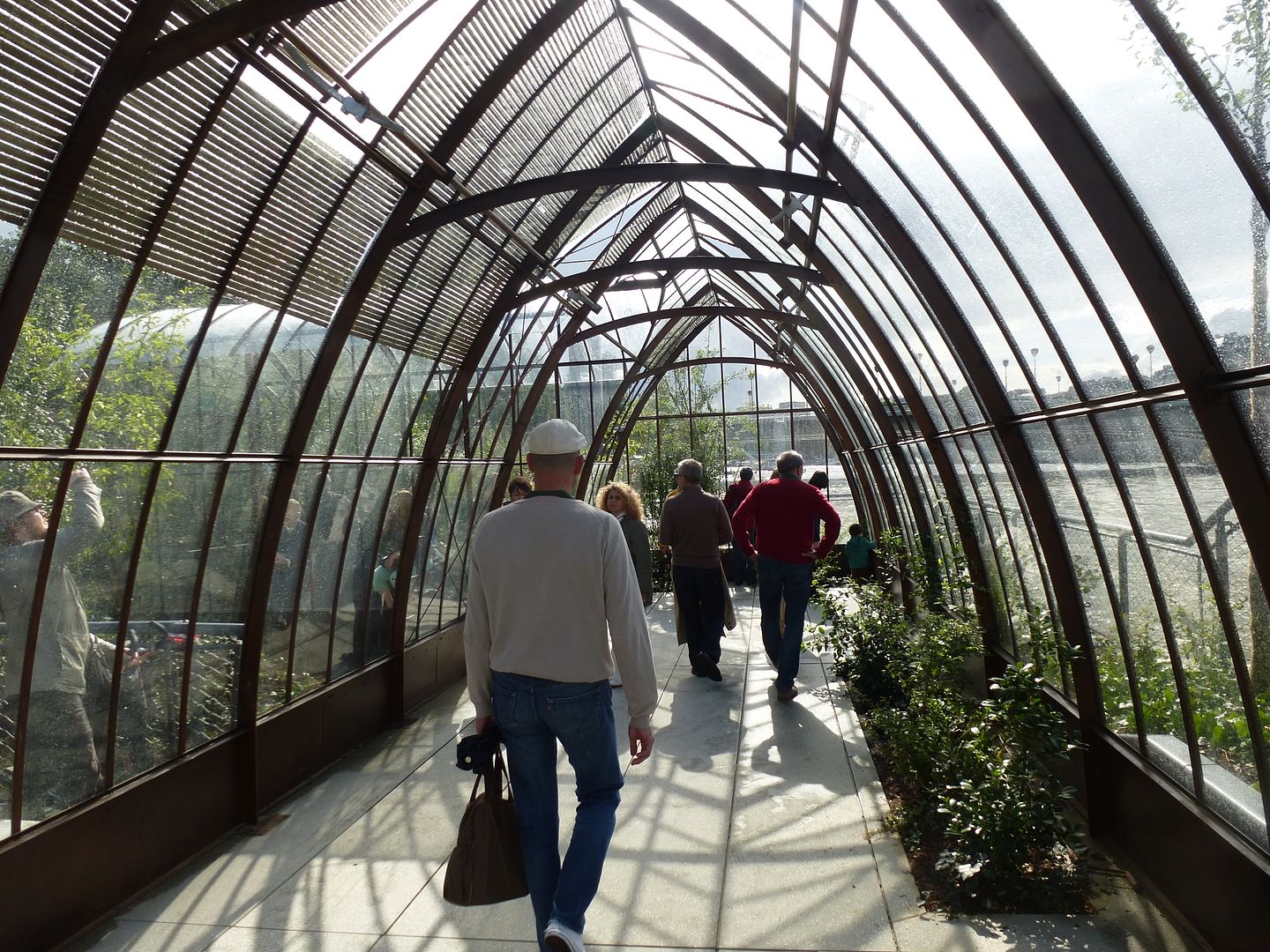 A few seasons may be required for the plants to flourish.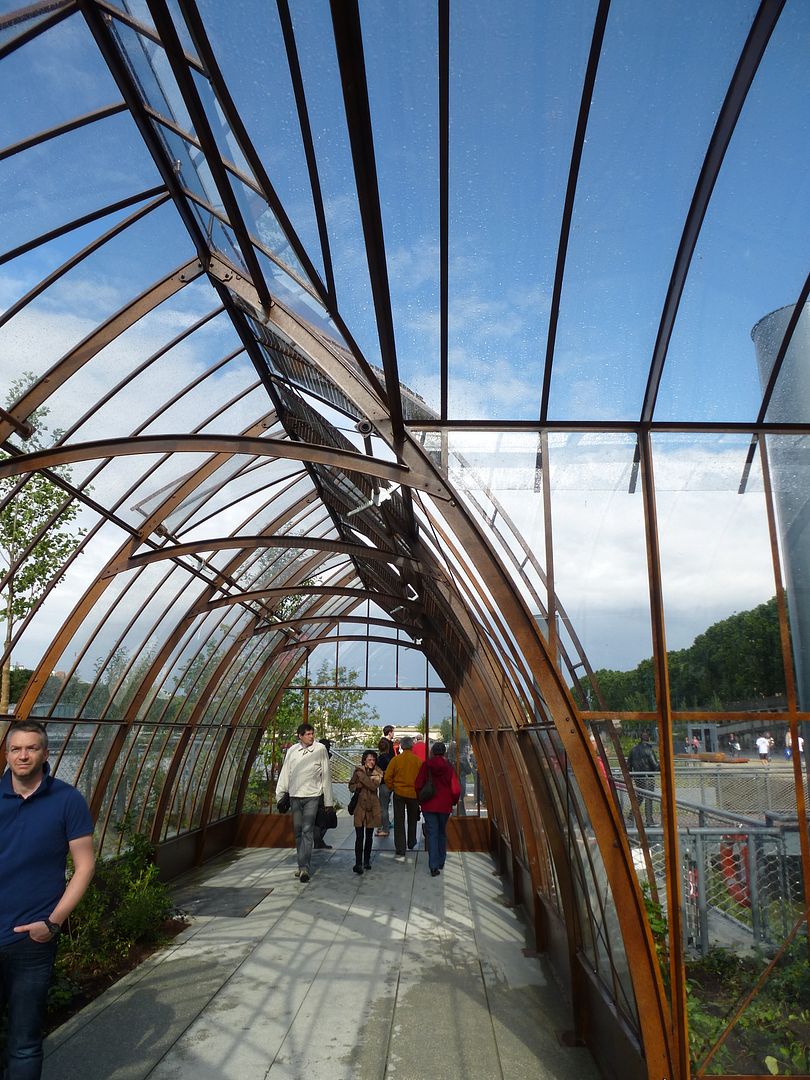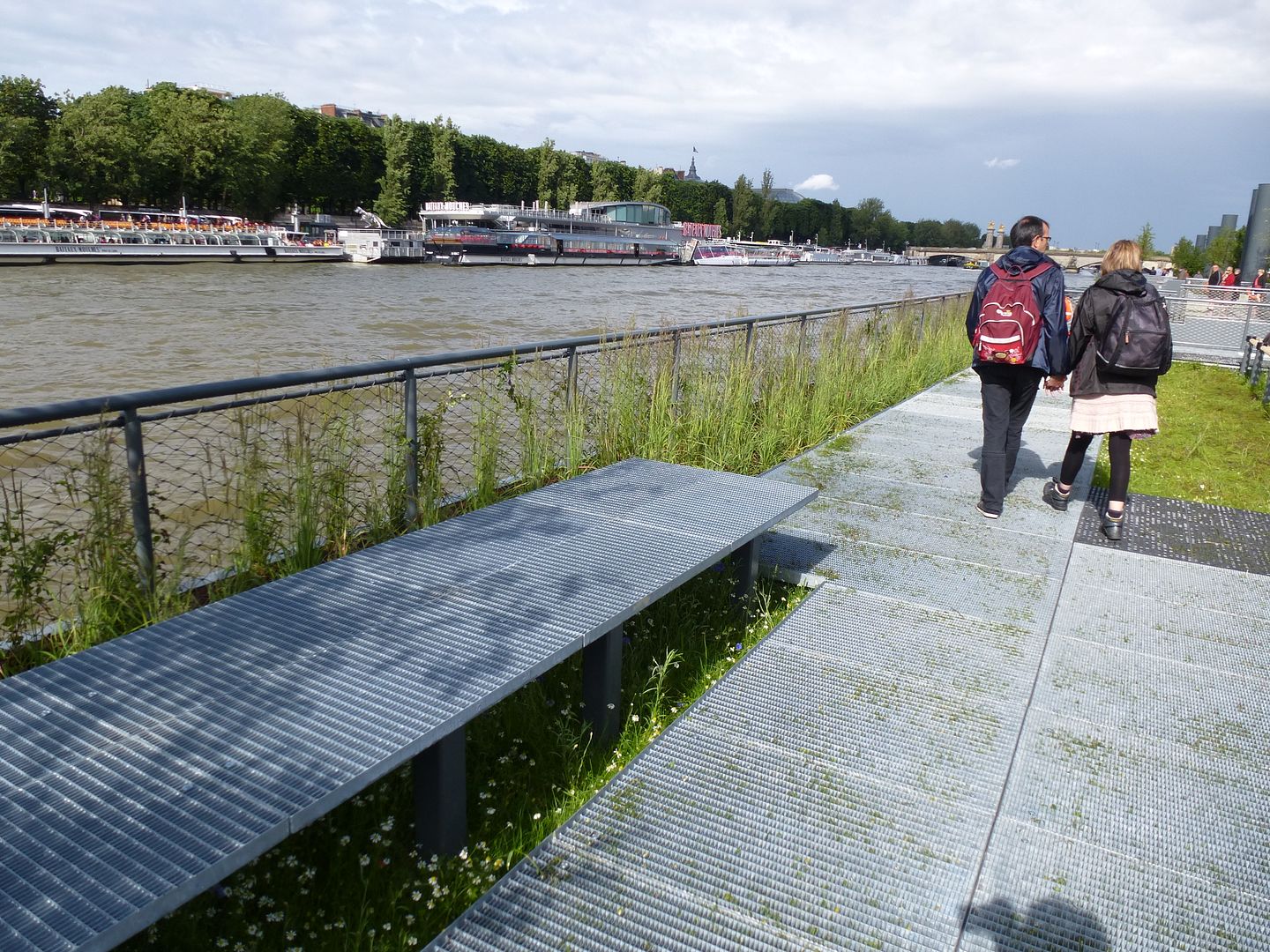 Inventive relaxation points had been installed.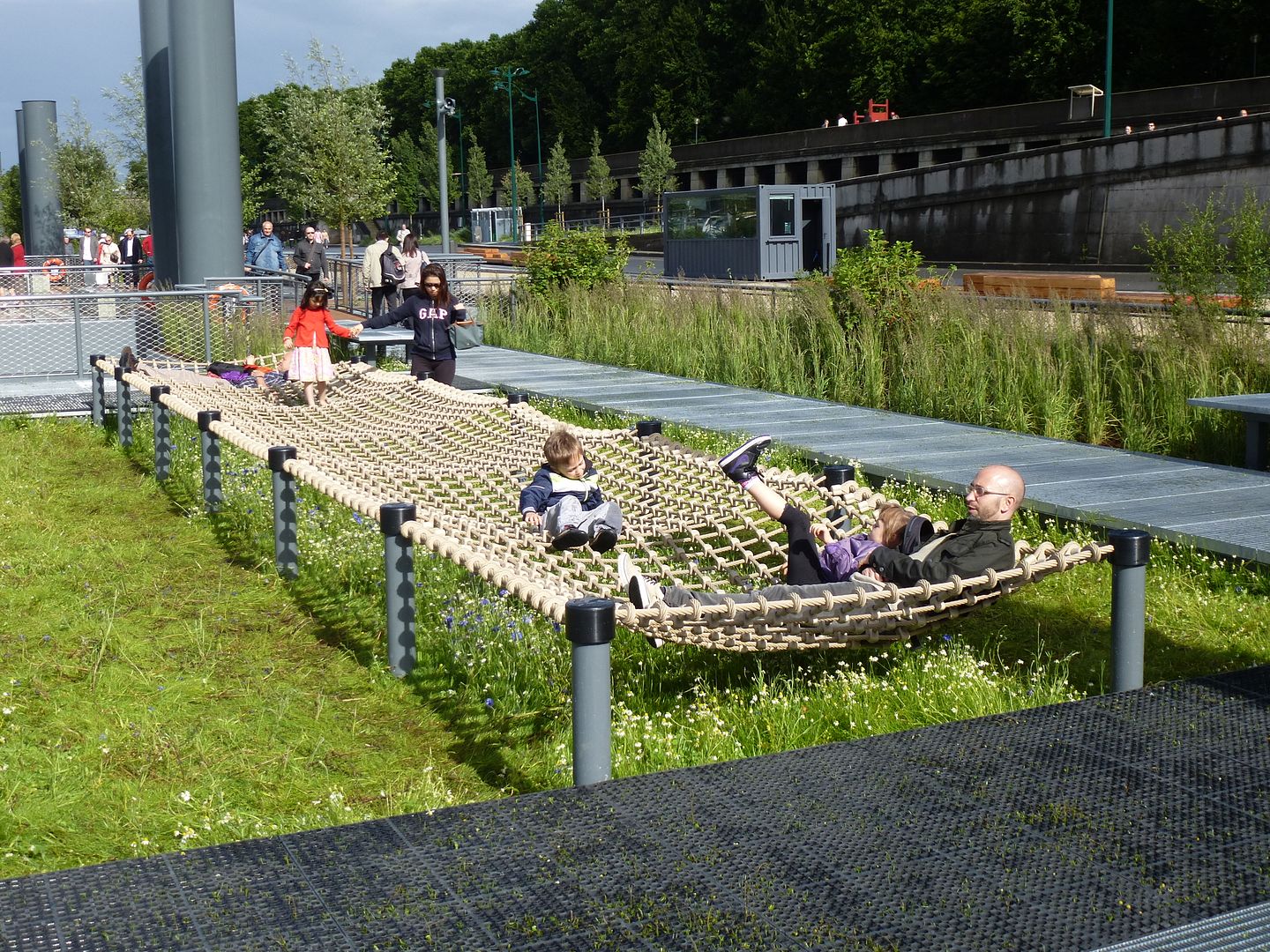 With so much rain in France, the Seine was not calm.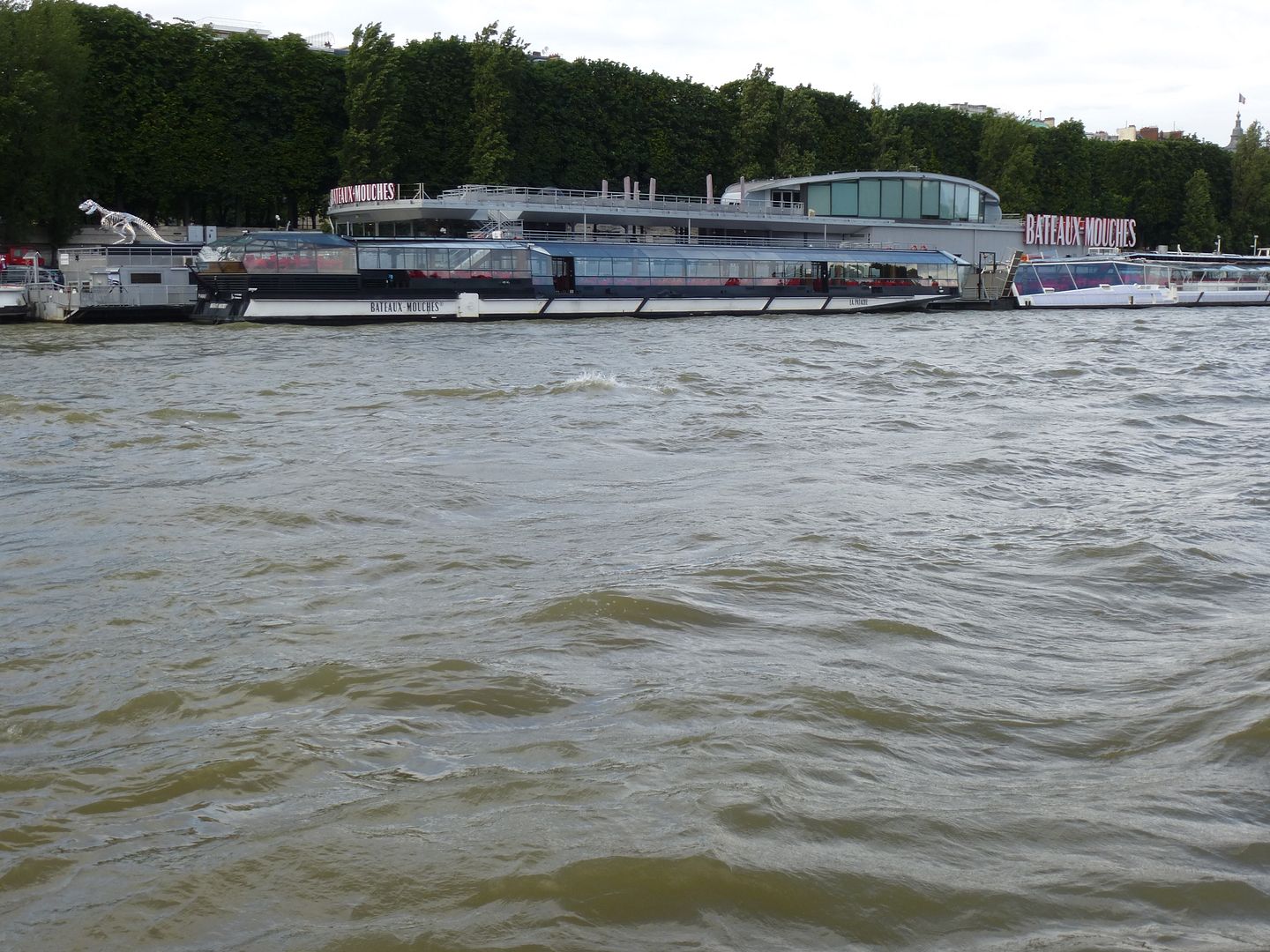 These big blocks of garden are actually floating on the river.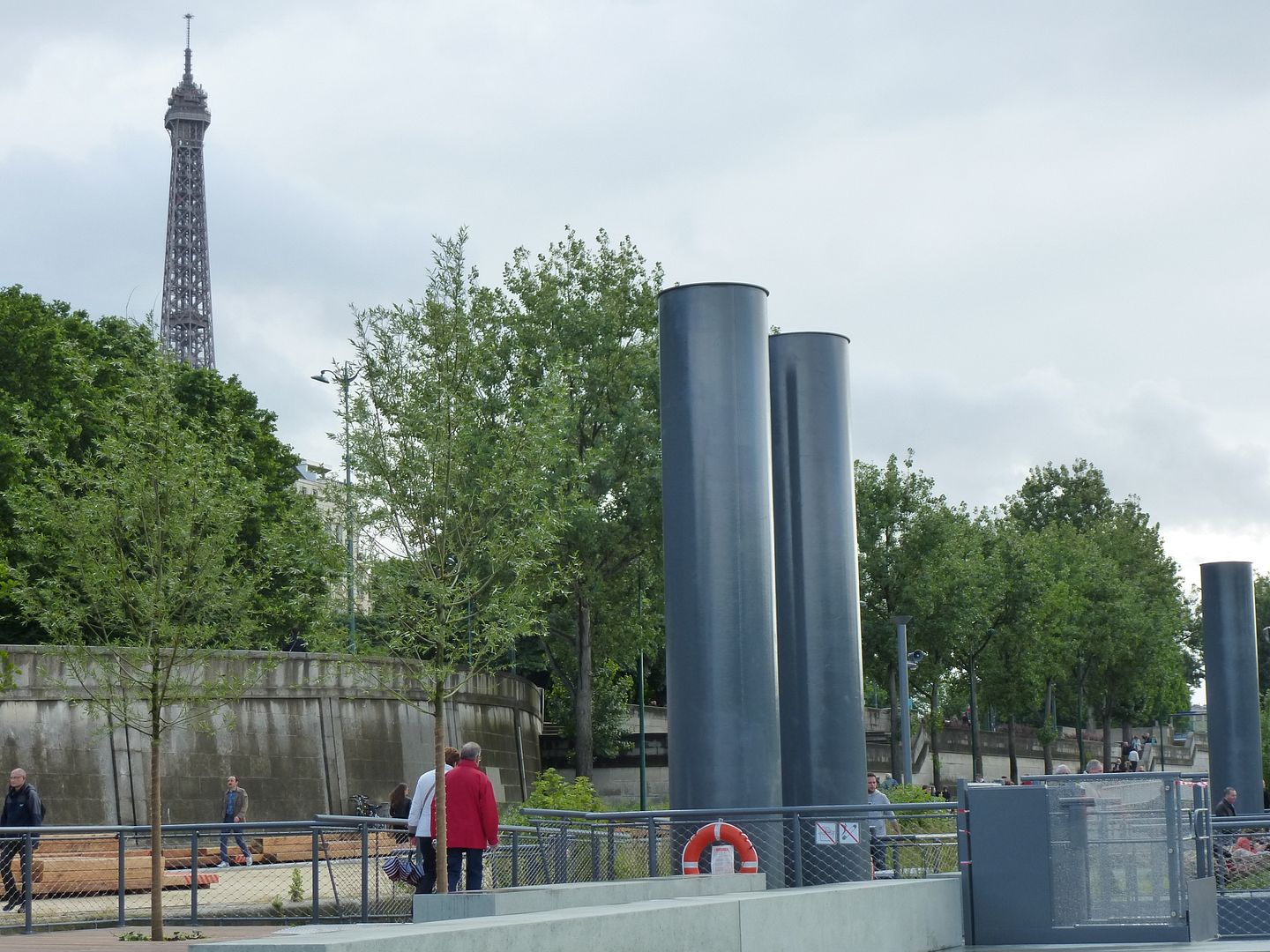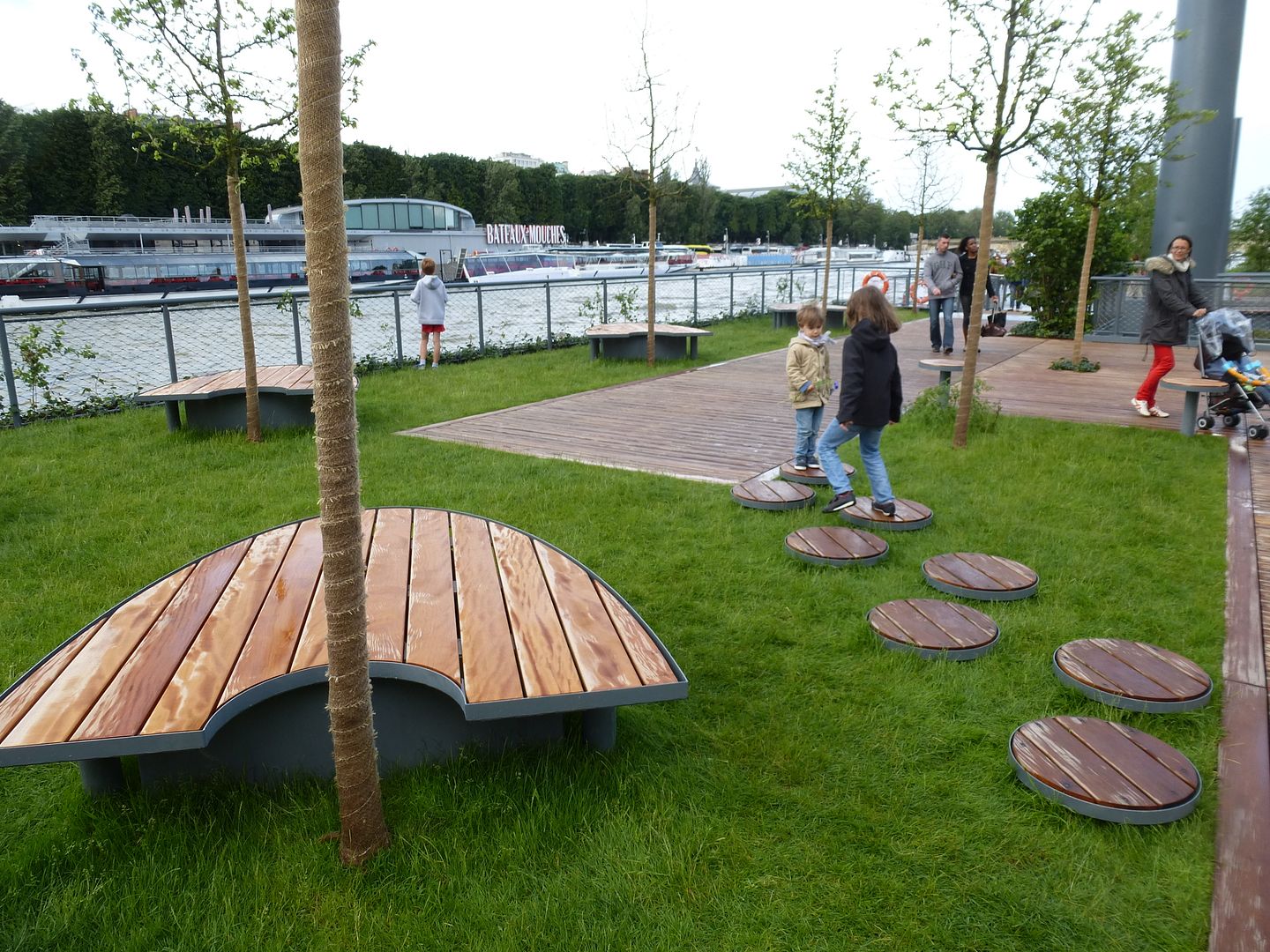 Some of the new rules will not please everybody.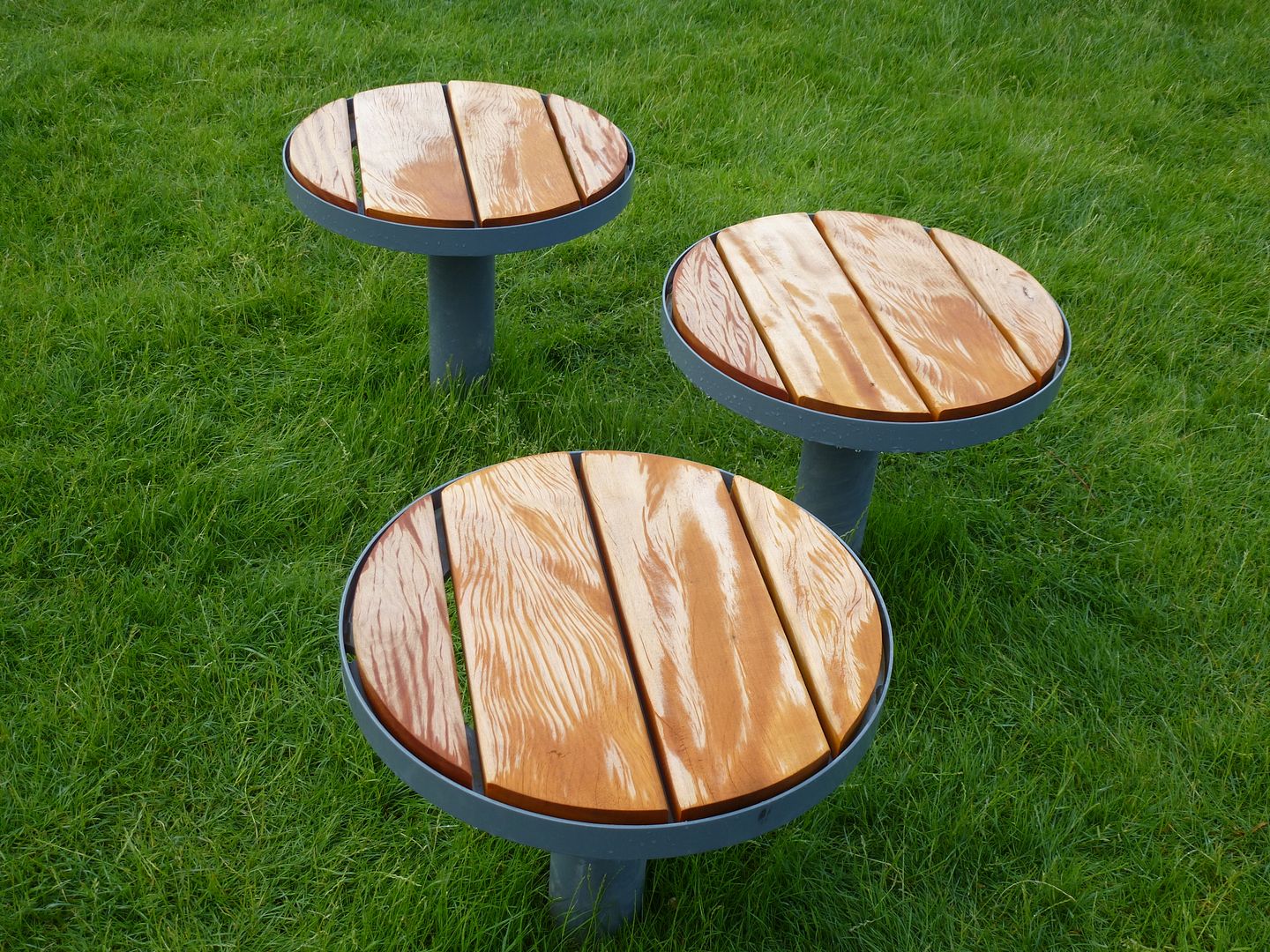 People were trying to pretend that the weather was better than it really was today.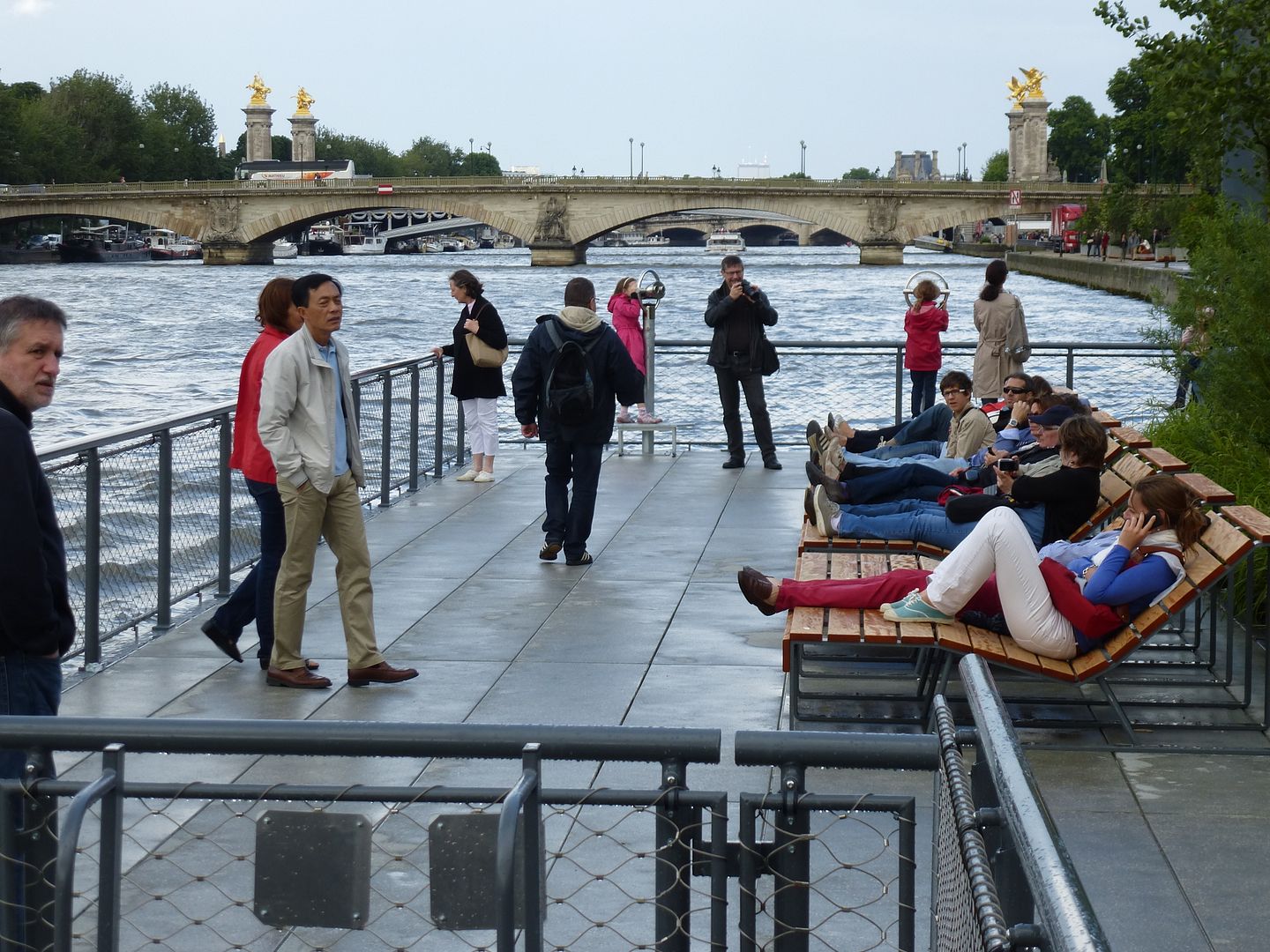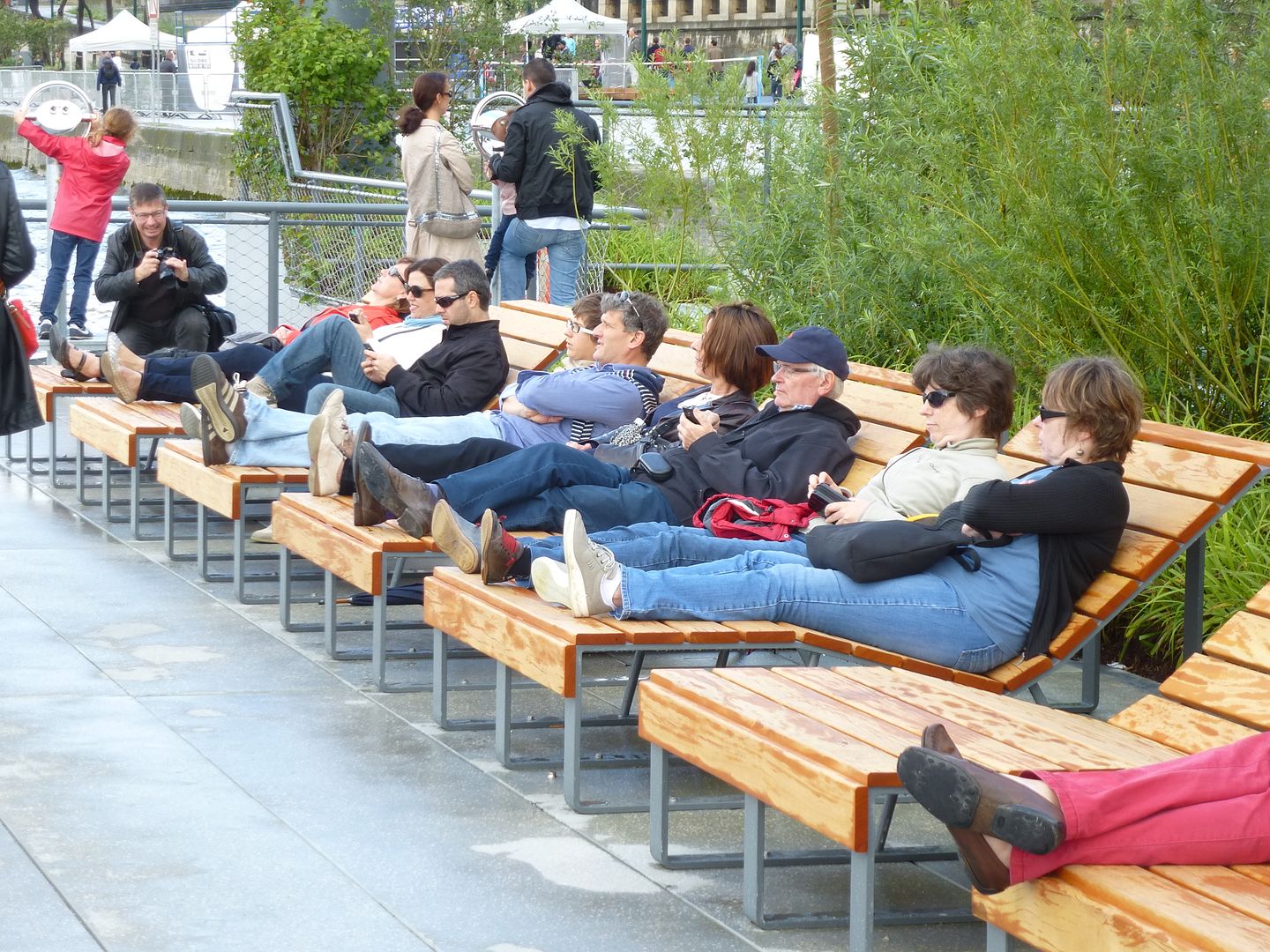 Are they trying to create a mangrove?