Post by Deleted on Mar 29, 2009 16:38:52 GMT
If you have never been to the Egyptian Museum in Cairo, chances are that you have the same idea of it that I did -- a big dusty place full of slightly boring antiquities. You figure that you will be impressed by some of the items but that most of it will be overkill, especially since it will all be "Egyptian" and you won't be seeing paintings of the grand masters of Europe, Greek sculpture or some of the other variety that you can hope to see at the British Museum, the Louvre or the Prado.
It was therefore in total ignorance that I discovered what a fantastic place it is. There is a small garden outside and then the large entrance.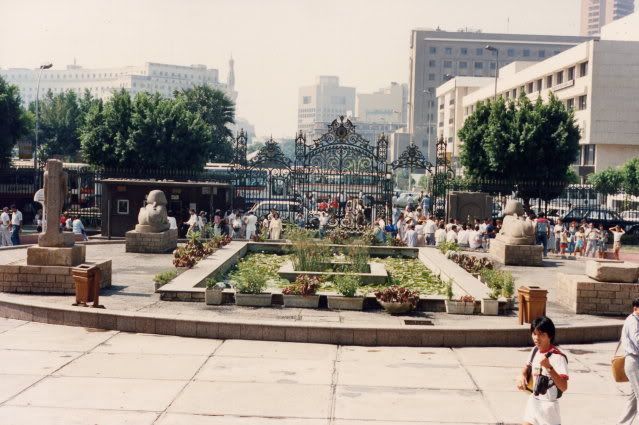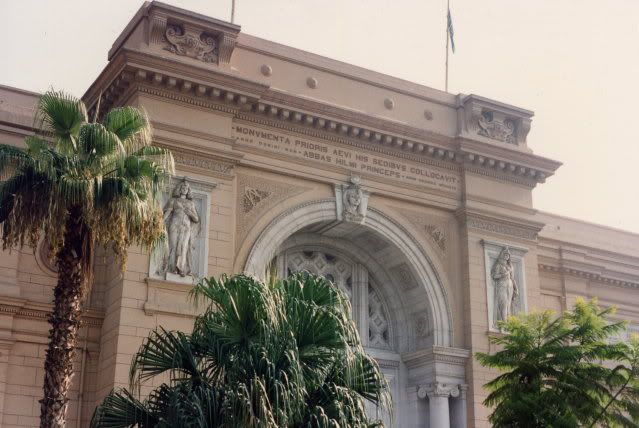 I was very lucky to be able to go there when there were no Egyptian school groups and very few tourists. After all, when my company needs to send people as cheaply as possible for a long seminar, they choose the cheapest time of year -- I was in Cairo in the middle of August.
The first rooms of the museum are as you would expect, with large impressive statues.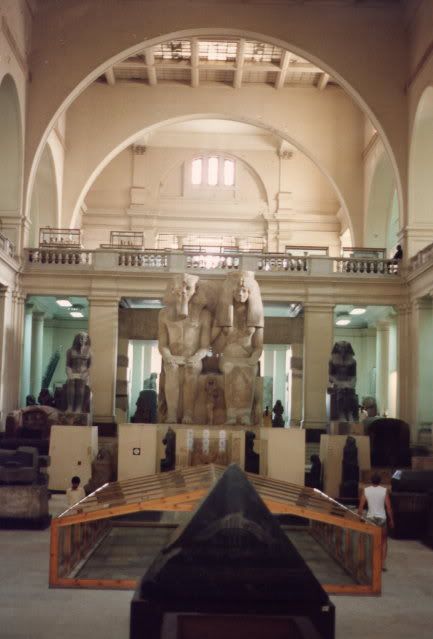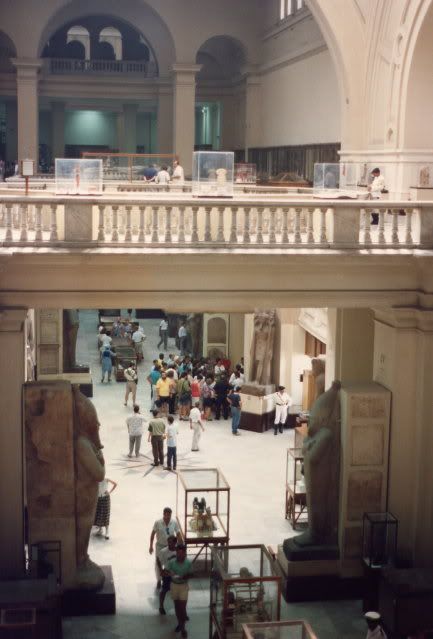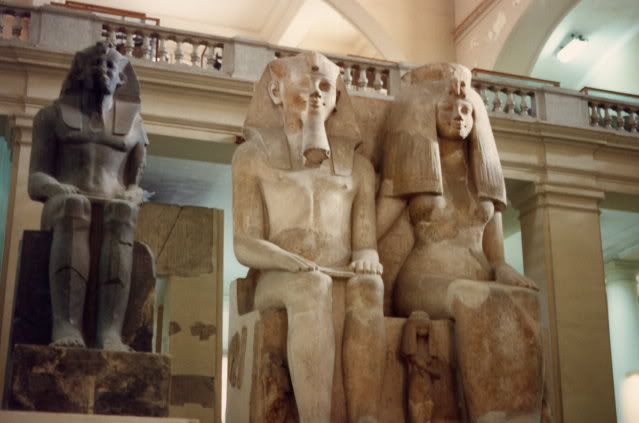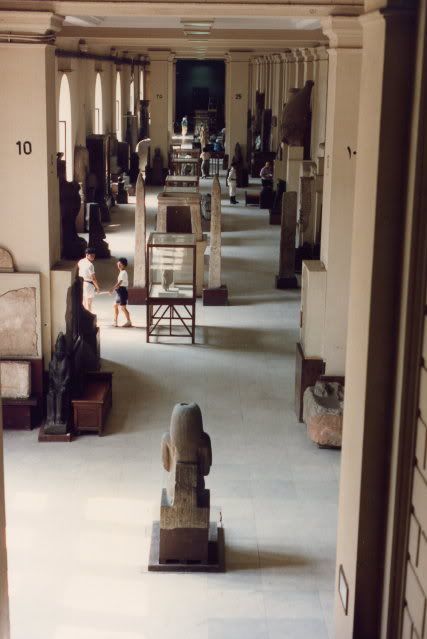 I will readily admit that there are probably more old dusty cases of sarcophagi than most people would ever need to see.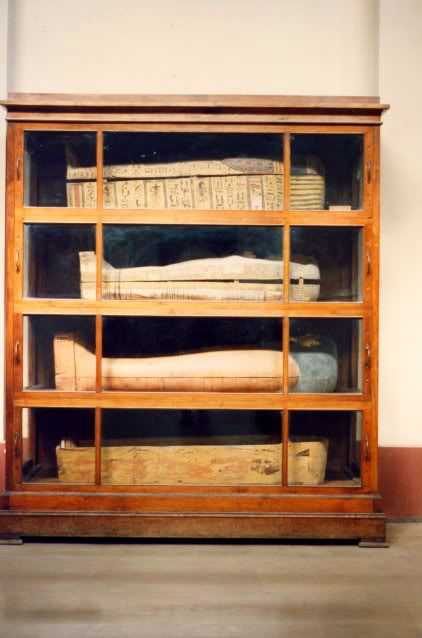 When I was there, the actual mummies had only recently been removed from display, in line with more modern values concerning the respect of human remains.
Naturally, there were also some great displays of hieroglyphs, and I was hugely impressed by the detail and size of them. Carving these things into stone took a huge amount of work. Just imagine what happened if you made even one mistake.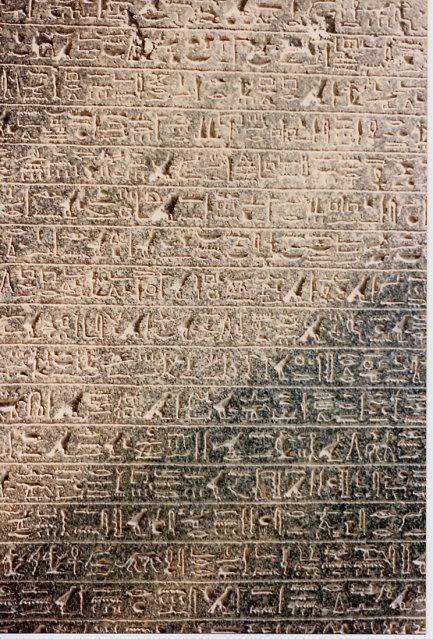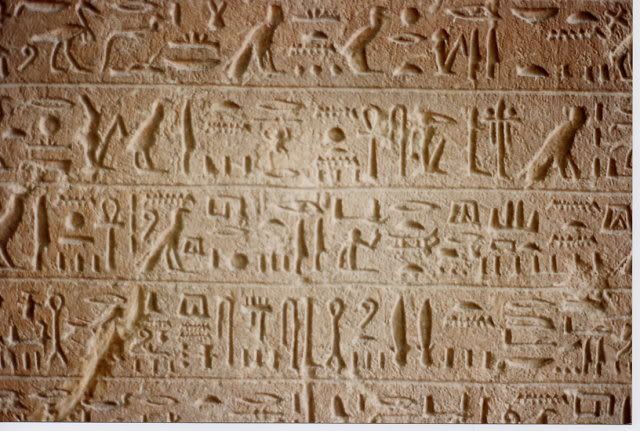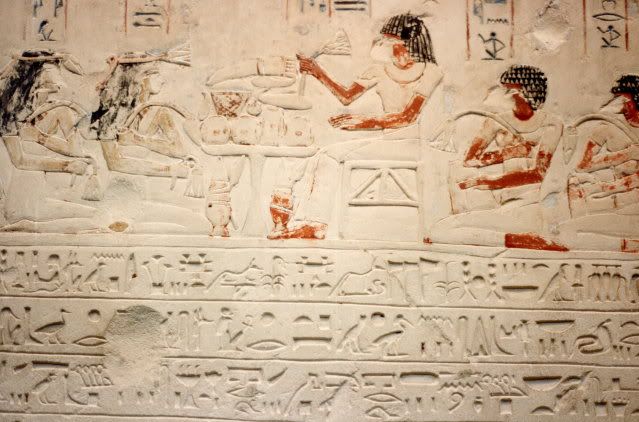 I should mention that I did suffer one annoyance while going through the museum. Since there were not many visitors, the guards kept accosting me when they saw me with my camera. It is totally authorized to take photos in the museum, but flash photos are competely forbidden.
The guards kept telling me that I could take flash photos if I wanted, in exchange for a modest bakchich. I kept telling them that I did not need to take flash pictures. I thought the soft lighting was excellent and I was using good film at the time. And I was very pleased with the results.
Naturally, I spent some time with King Tutankamon. I still get shivers thinking of how incredible all of that goldwork was.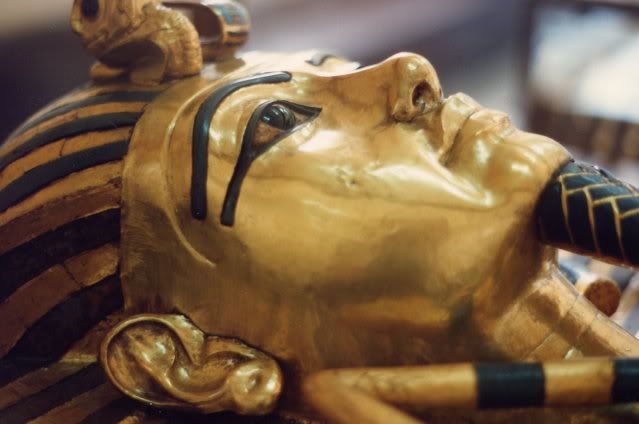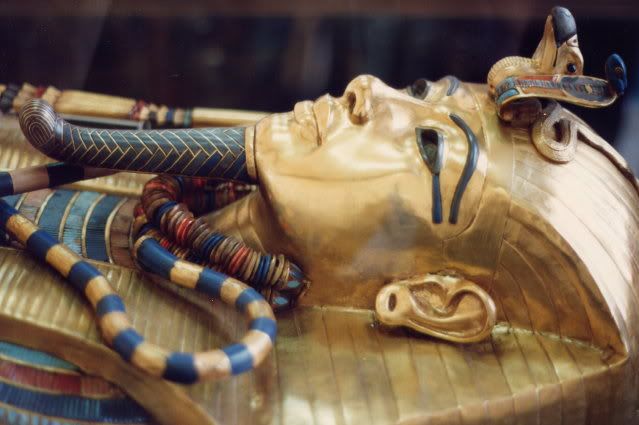 But what I really preferred at the museum was something about Egyptian art that I did not know -- all of the miniature sculpture, wood carving and little clay figures. I fell in love with these objects forever.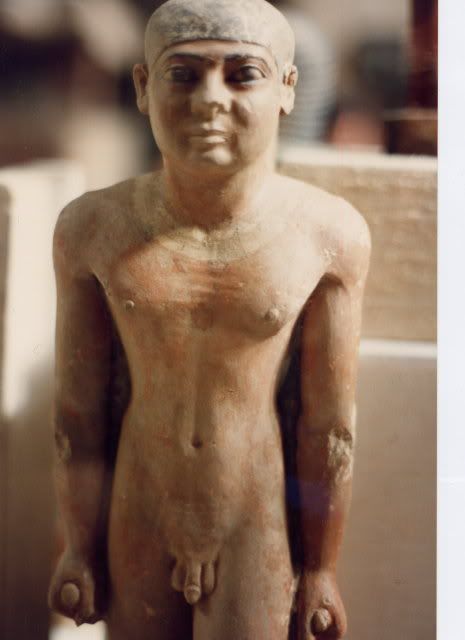 This was a child's toy from 3000 years ago. Apparently the figures danced when you pulled the strings.
This bust still haunts me. I immediately recognized Marlon Brando in Apocalypse Now.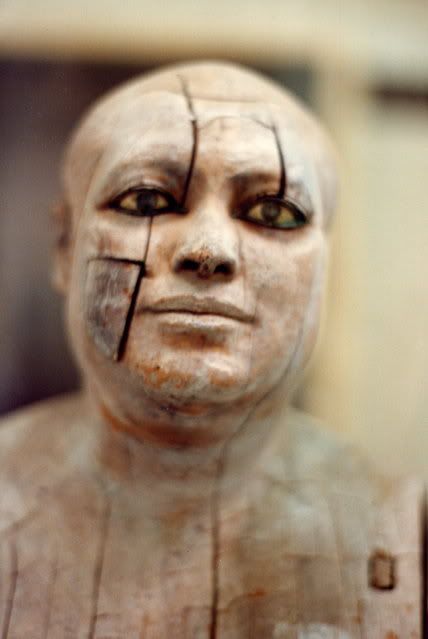 Finishing off, there were also a number of nice solid gold statuettes.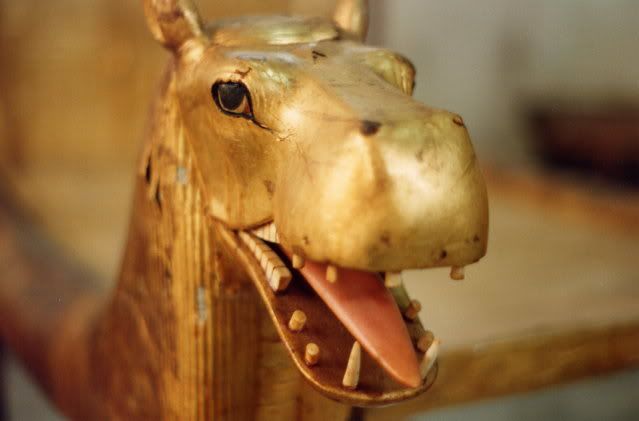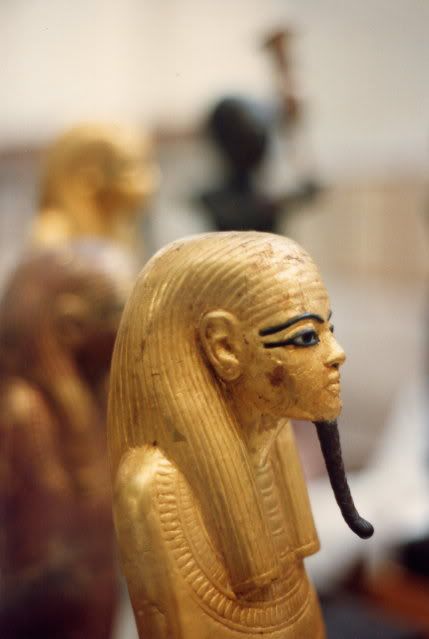 It is such an incredibly amazing museum!