Post by ilbonito on Sept 12, 2010 5:30:12 GMT
Although Australia is the flattest and driest continent, it does have mountains. In fact, Australia has a greater area of ski fields than Switzerland. The problem is that by international standards, they are not very good for skiing. Our modest mountain ranges and poor snow quality don't really compare with Europe, North America or neighbouring New Zealand. Despite this, there are avid skiiers. I'm just not one of them. My recent school trip (as a teacher, not student!) to the slopes was my first trip to the "Australian Alps".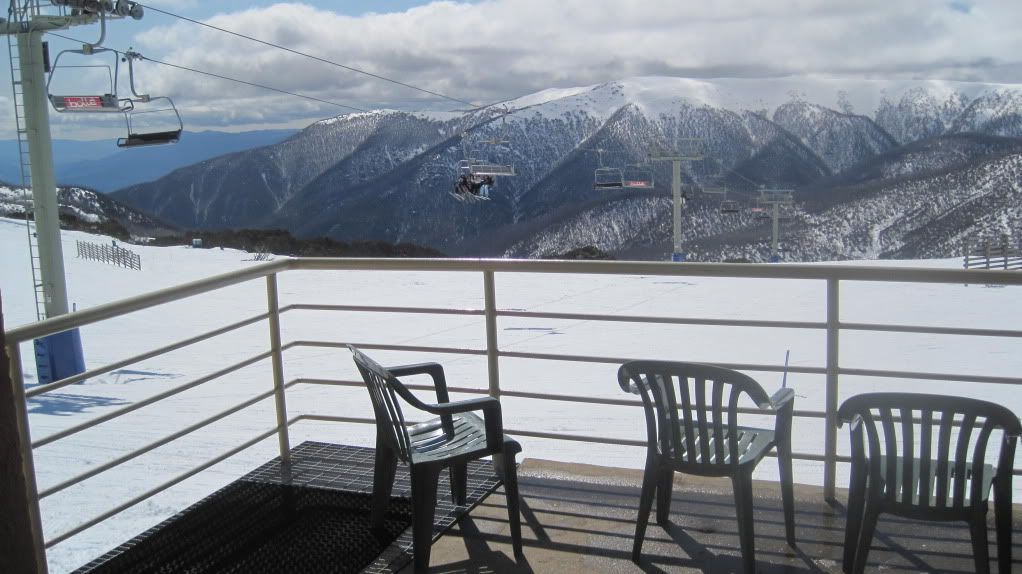 Given the exorbitant costs and distances involved in skiing, it is very much an upper middle class activity. Recently, wealthy skiiers have taken to inundating towns in Canada and Japan during the Australian Summer break. In a surreal reversal of the 1980s, where there was a widespread fear that the Japanese would buy up all our best beaches, so many Australian skiiers have descended on the otherwise obscure Japanese mountain town of Niseko that it is now a virtual Oz colony. People fly to japan directly to Sapporo - skipping Tokyo and Kyoto entirely (unimaginable to me!) to ski - and then fly straight back to Sydney.
We, however, didn't have that kind of budget. We went to Falls Creek, a town usually about three and a half hours out of Melbourne. At the moment however it is a five hours drive due to recent flooding. We had to detour around it.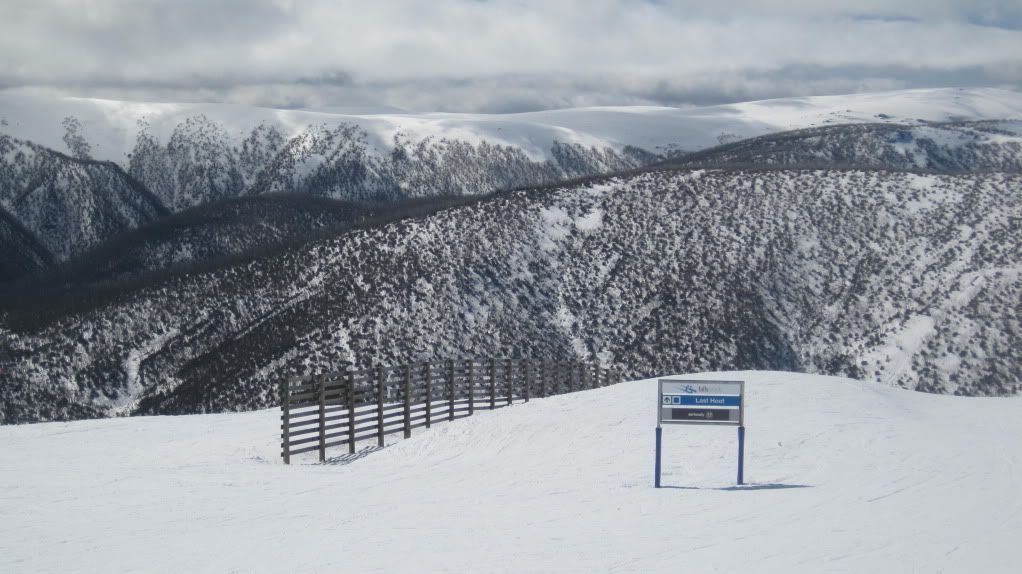 What I found really amazing was the forest on the lower slopes of the mountains - it has all been burnt out in the disastrous fires two years ago, leaving a forest of stark, blackened, leafless trees. Fire and then ice, quite an environment!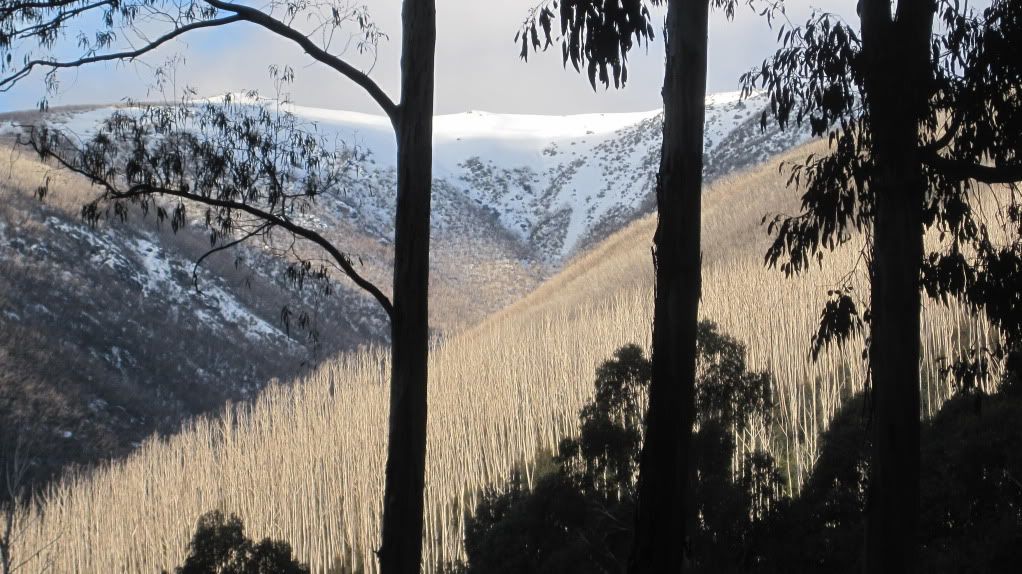 This is where the mountain ash grows, one of the tallest trees in the world. Individuals have been known to grow up to 112 metres tall and it is claimed that a tree felled in 1872 measured 130 metres, which would make it the tallest tree ever known. As soon as it was discovered and measured, it was cut down!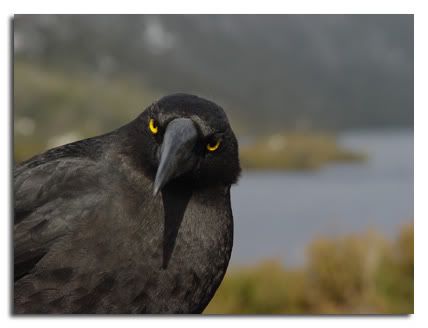 The mountains are also home to a special kind of moth - rich in protein and fat - that were an important food source for the area's Aboriginal people, as well as the currawong, a sinister native raven with Satanic yellow eyes and a steely intelligence - they have learned how to unzip backpacks to extract packed lunches.
But perhaps the most amazing wildlife we saw (and probably heard) was the lyrebird, seen scurrying through undergrowth near our lodge. The bird is named for its sweeping, harp-shaped tail and also its uncanncy musical abilities. In this video, the lyrebird is shown mimicking the sounds of other animals and even manmade appliances like chainsaws and car alarms: