Post by koloagirl on Mar 17, 2011 21:31:00 GMT
Aloha from Kaua'i!
Well, after a busy day yesterday doing a tour at the Kaua'i Museum for a large group from the "Elderhostel" program (they were great, and really interested in the history of the island - which is a big help when you are trying to give a tour and talk about history!!)....today I'm pretty much at home until I have hula practice this afternoon - so I'll try to answer some questions and post some pictures......
In regards to the taro and how it is cooked - this is a picture of the "root" or "corm" of the taro (or kalo as it is also known) that is cut off and cooked before pounding it into poi: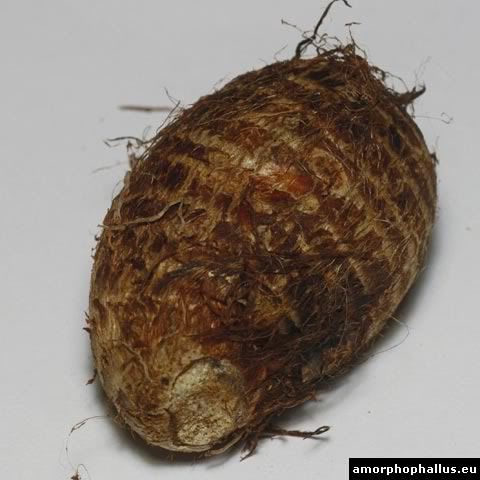 I've never heard of the "amadumbe" - but maybe it is a close cousin?
As for the hala - here is a picture of the fruit from the hala (or pandanus) tree as it looks before it is taken apart: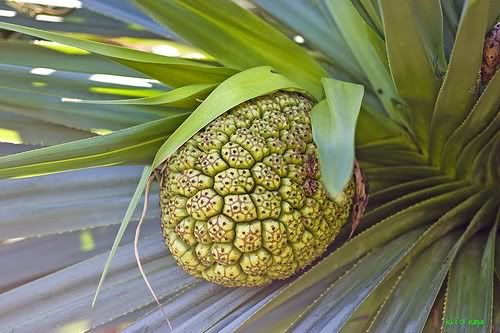 This is a picture of what the "inside" looks like - you can see the individual "keys" of the fruit and how the color is vibrant (some are even bright red inside):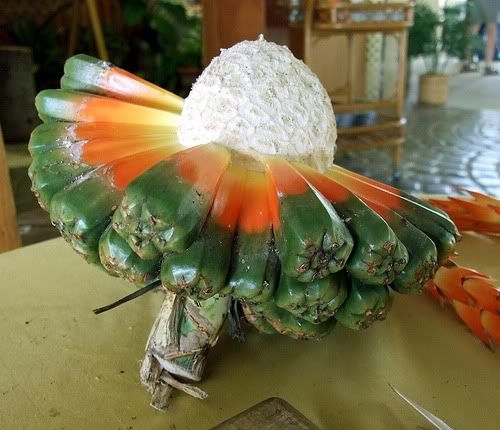 And this is a gentleman who is working with the keys of the hala to make leis like the ones that I had in an earlier post: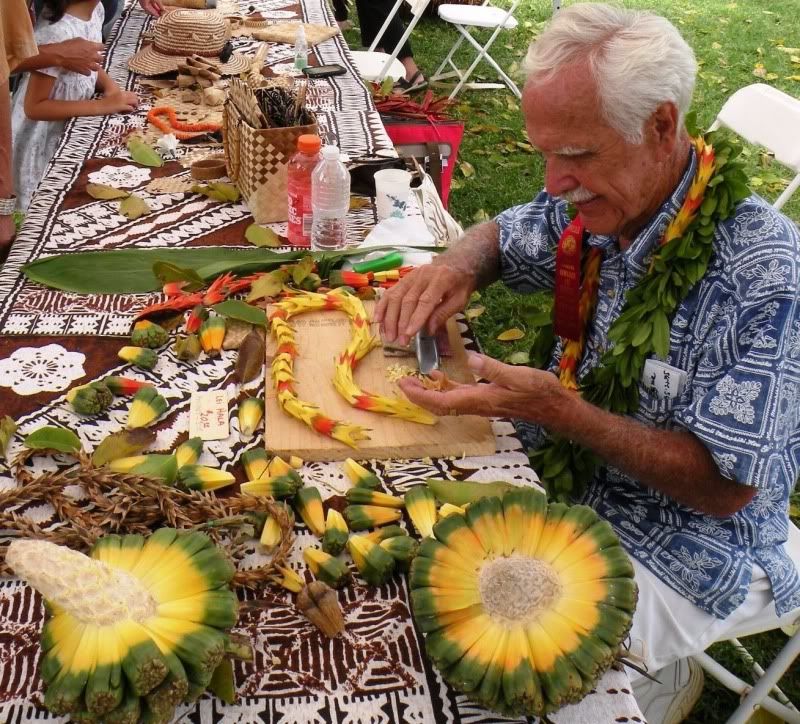 A lot of work and preparation - and the leis do indeed almost look "fake" as they are shiny and bright colored - they can last a long while also if stored properly - most common leis that people see from Hawai'i are a one or two day lasting lei - the idea of a lei is the "giving" of it and not to have it last forever - it is the whole idea of the thought and care of giving a lei that matters. I do have to say that we see visitors here walking around with obviously dead flowers hanging on a string that were only meant for a one day wearing - but you know - each to their own, right? lol
I'll end this post and start another one now - I'm just getting used to this format and don't want it to get too repetitious - I obviously love talking about the history of the islands and my passion is hula - so ask away if questions arise and I'll do my best to answer them.....

Malama Pono,
Janet