Post by Deleted on Aug 13, 2012 14:40:25 GMT
The
Parc Martin Luther King
is one of the newest parks in Paris, in fact so new that it isn't finished yet. It owes its existence to the loss of the 2012 Olympics bid for Paris, because this was to be the site of the Olympic village for the athletes. For a hundred years, it was a huge rail yard, and anybody who knows the SNCF (French national railways) knows that it does not easily give up any of its urban territory. This is actually quite understandable as rail travel continues to expand. Any land that the SNCF already possesses can sit unused for 30 or 50 years until it is finally needed. However, if for some reason the SNCF has relinquished the land, it will automatically add hundreds of millions in extra expense to any new rail project.
Well, the SNCF did not give up all of this territory, although it did allow a pretty big chunk to be bought by the government in this zone. A number of rail lines in the area are being put underground as part of the development, which generally makes everybody happy, and provisions have been made for the extension of metro line 14 at the same time.
Anyway, knowing that a lot of construction is still in progress, I wanted to see what they were up to, so I purposely came around to the park from the back, completely unfinished side. Right now the park covers 4.3 hectares with another 2.5 hectares to be added in 2013. When the whole project is finished around 2017, the park will be more than 10 hectares. Just for comparison, the nearest large park to this one is the Parc Monceau, which is 8.25 hectares.
As you approach, you have to take it on faith that something nice will one day appear here.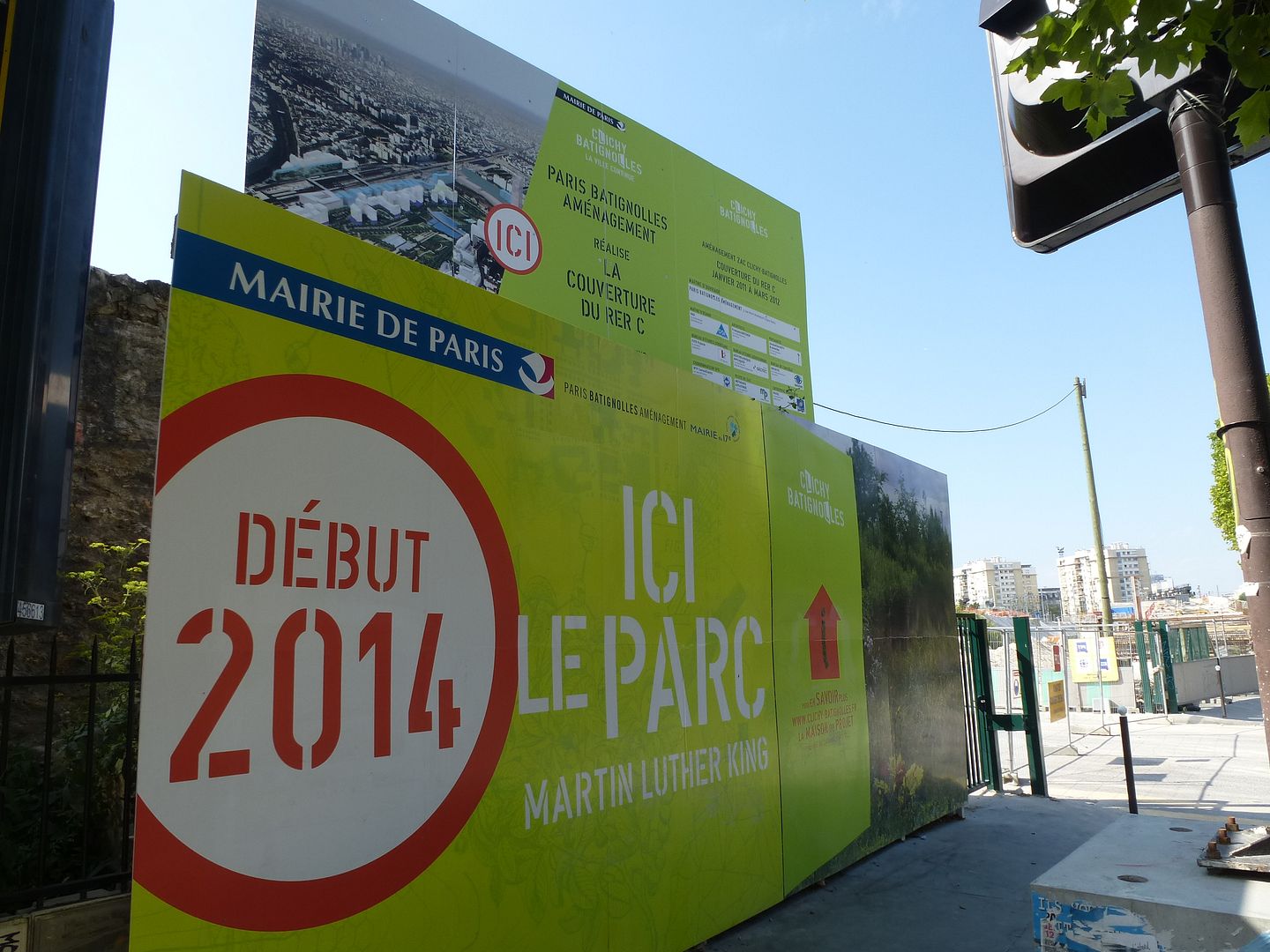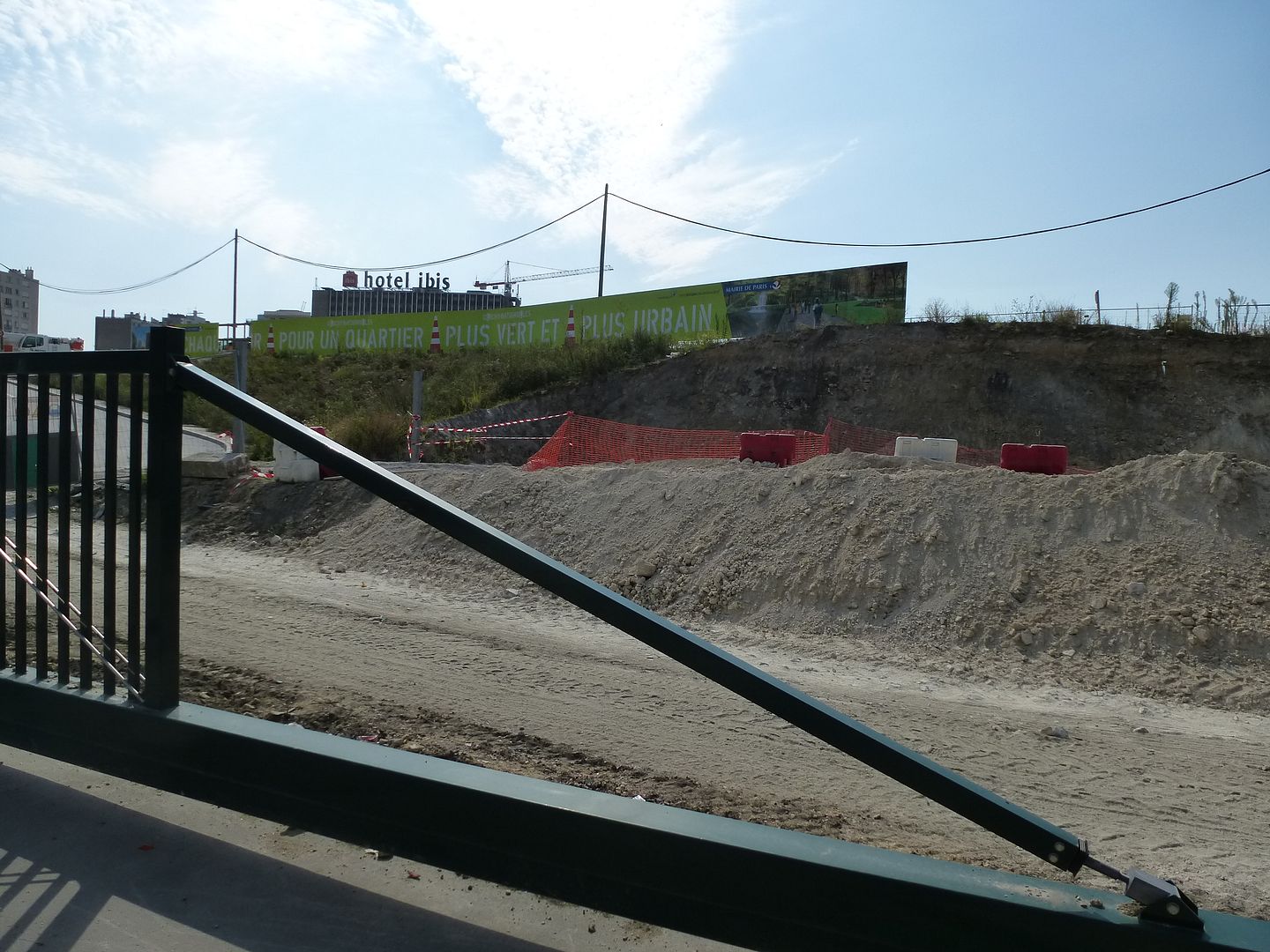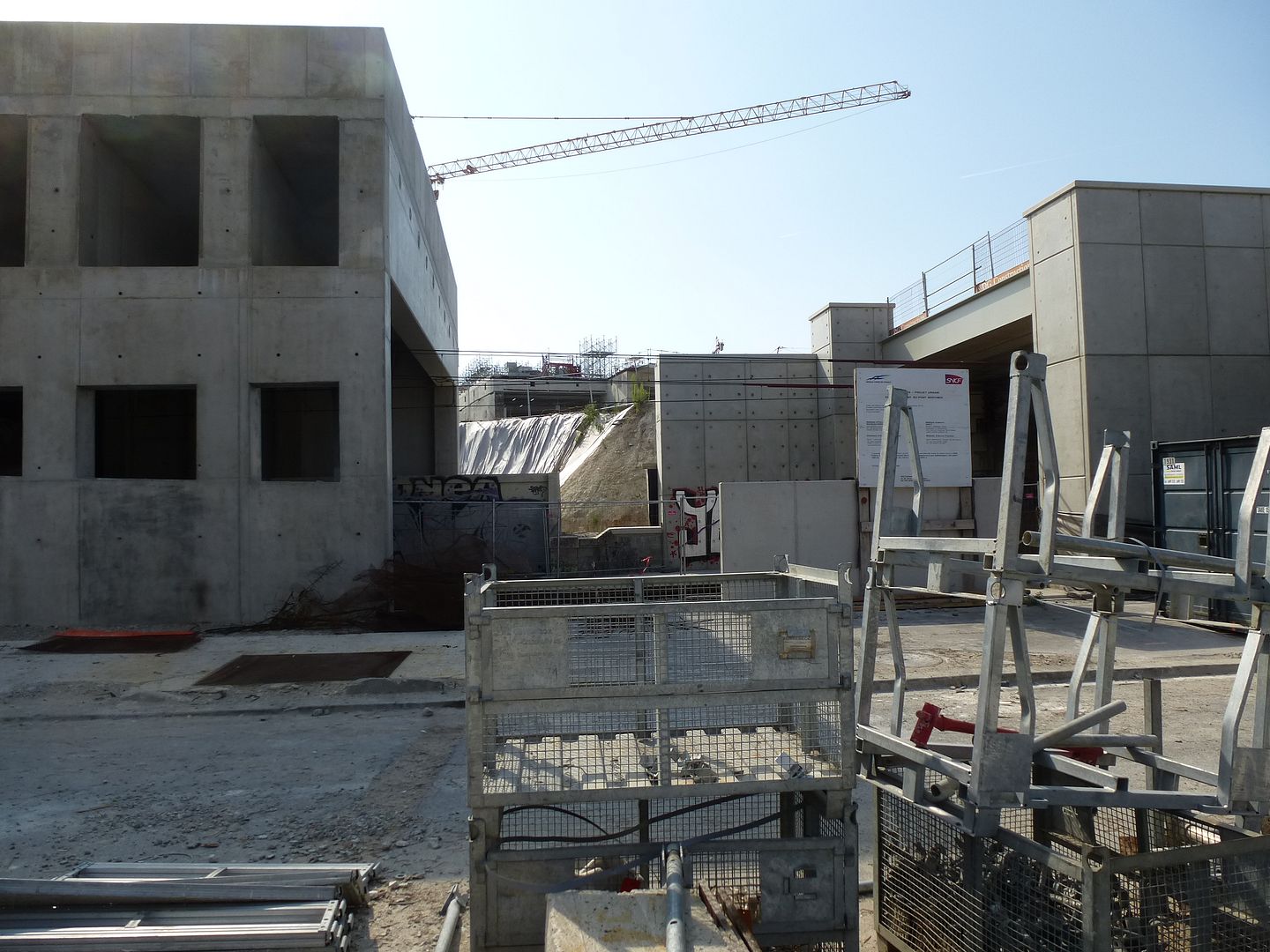 A huge new zone of residential buildings is also being built.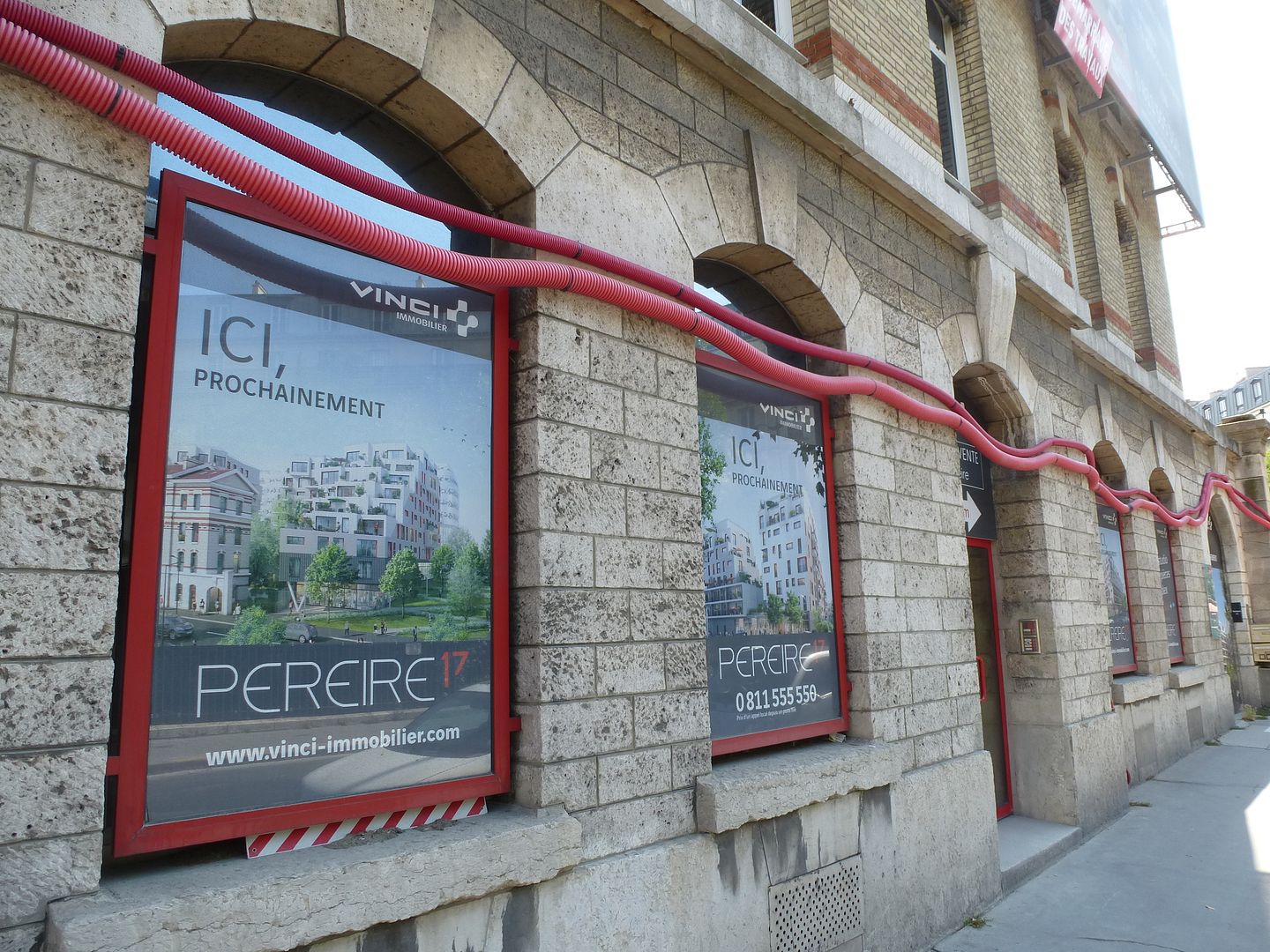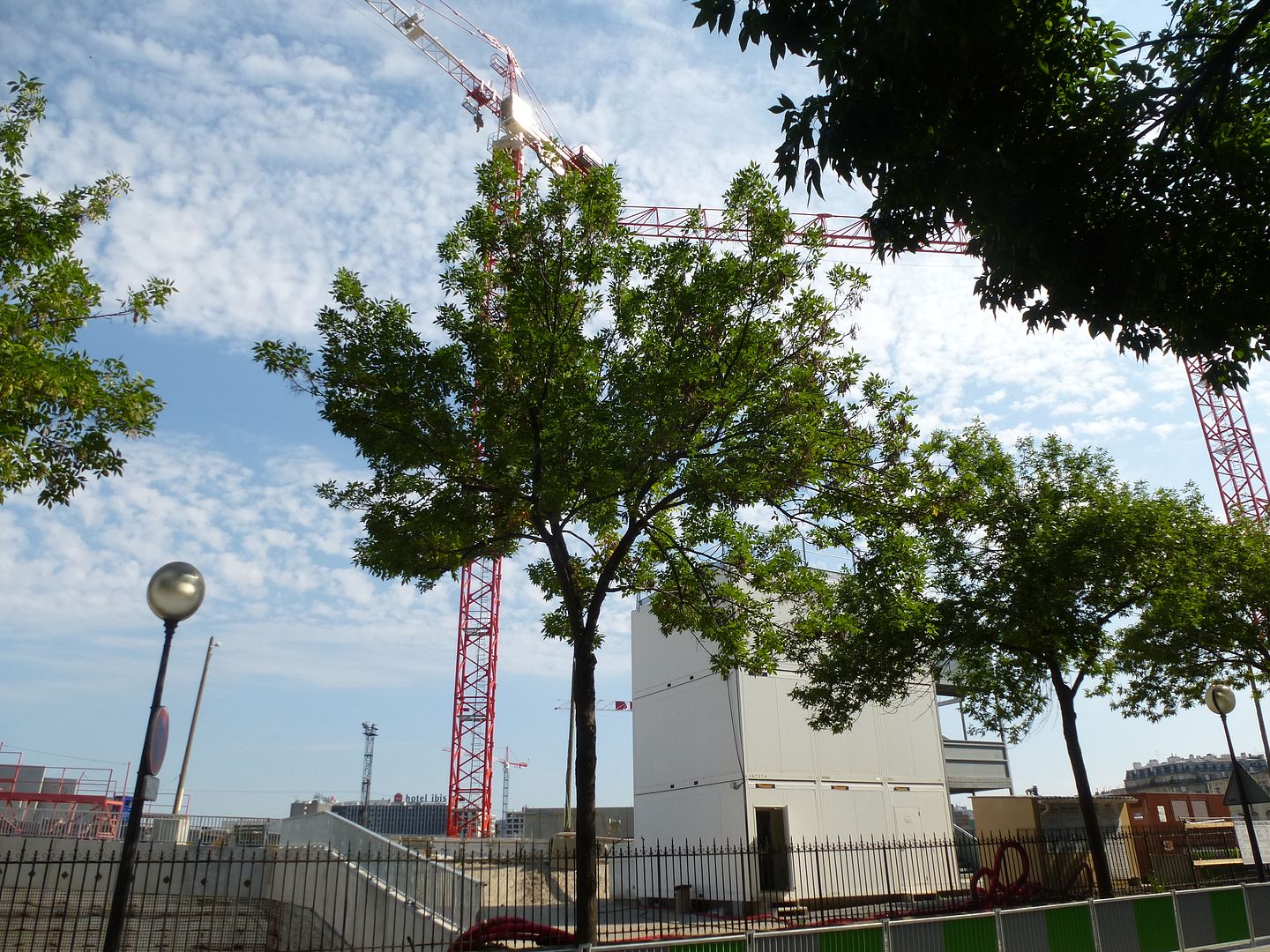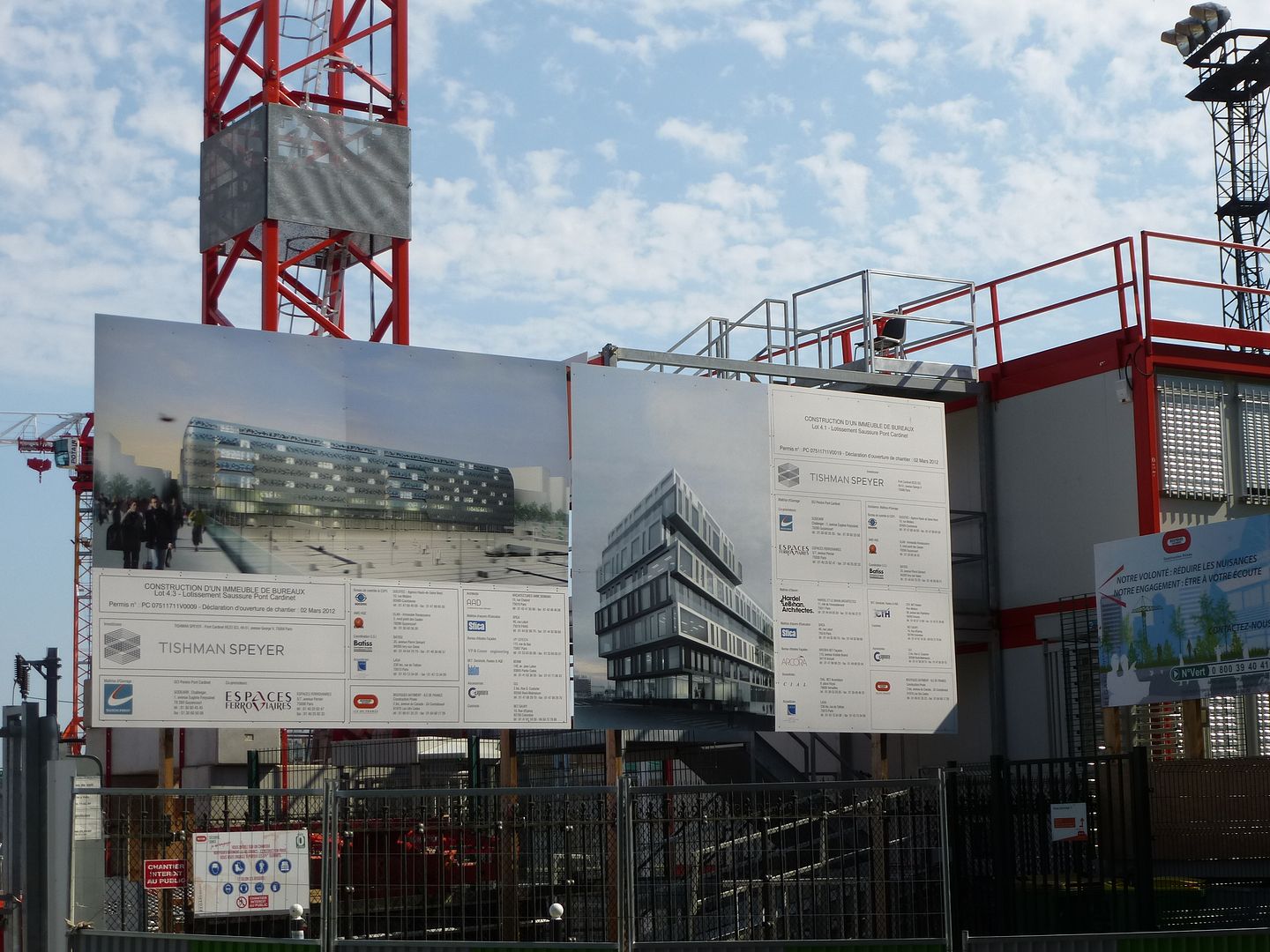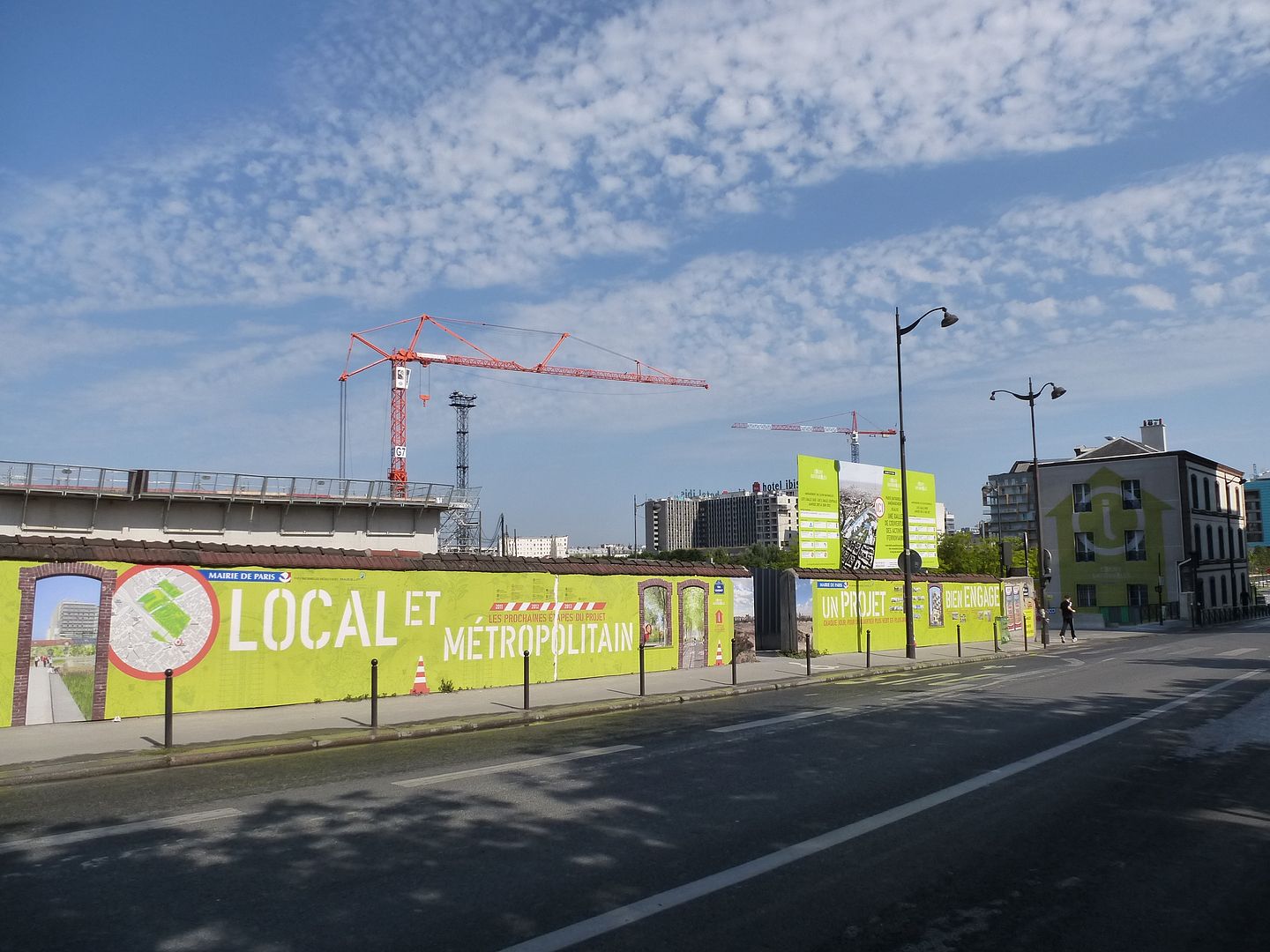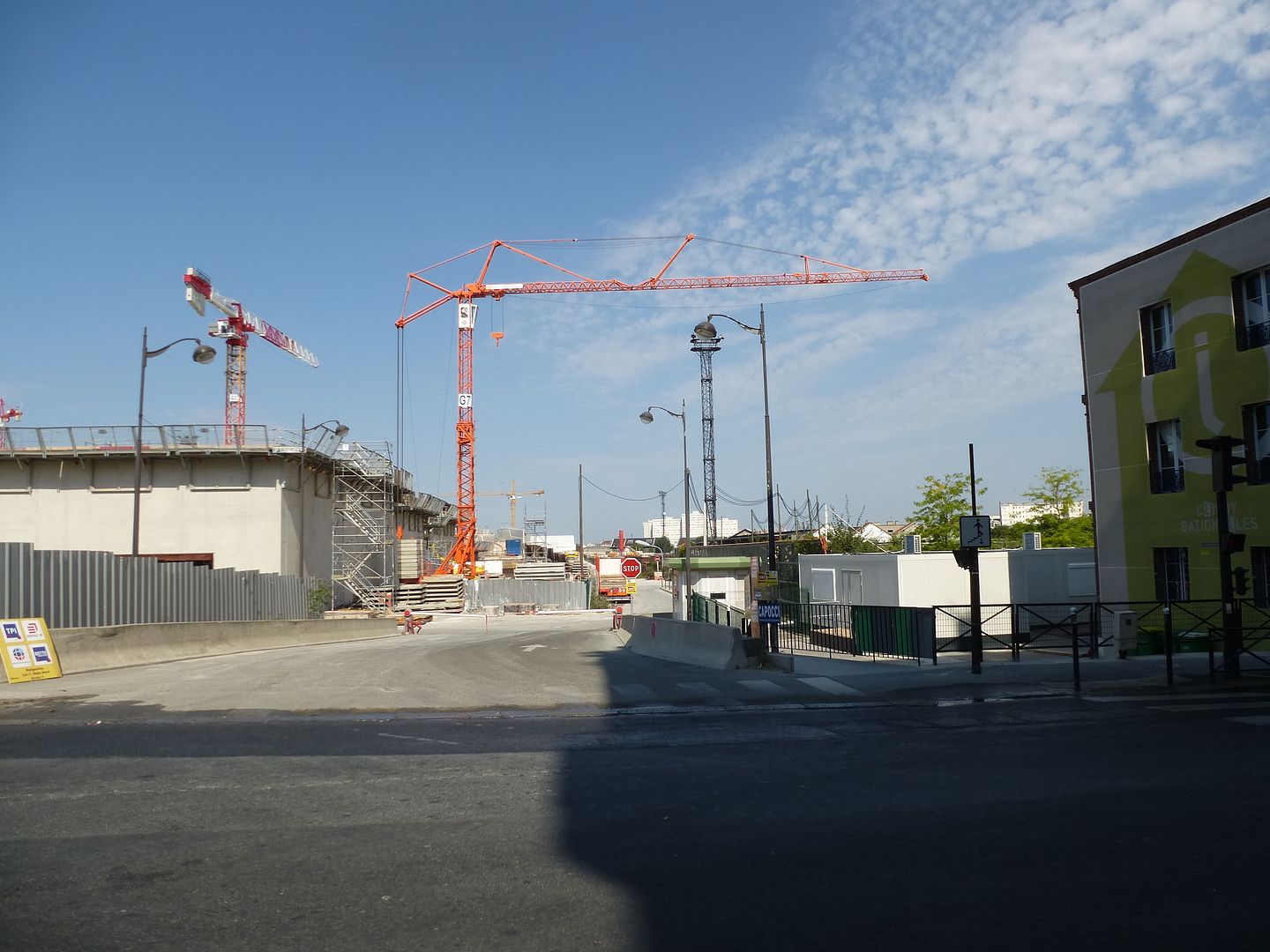 There is an information centre for the whole project.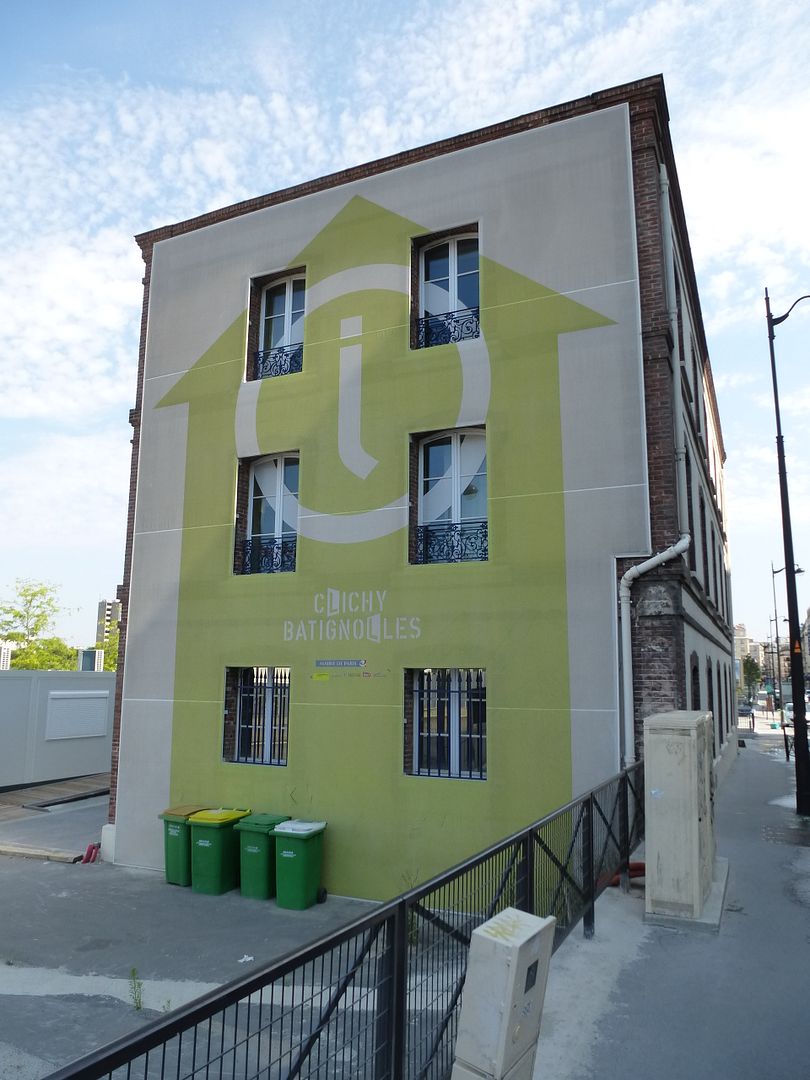 And finally we reach the park entrance.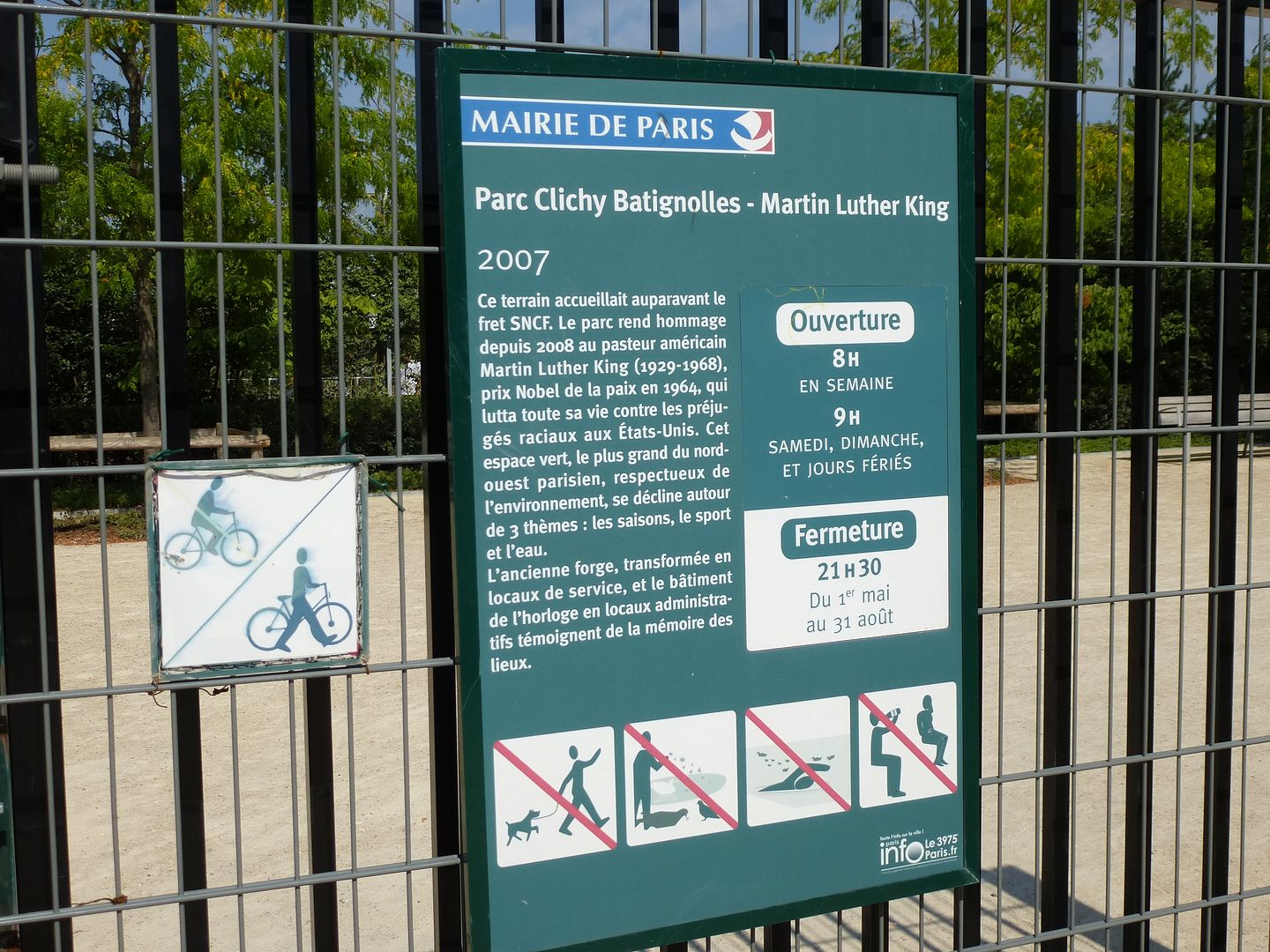 From the size of the trees, you can tell that it is all quite new.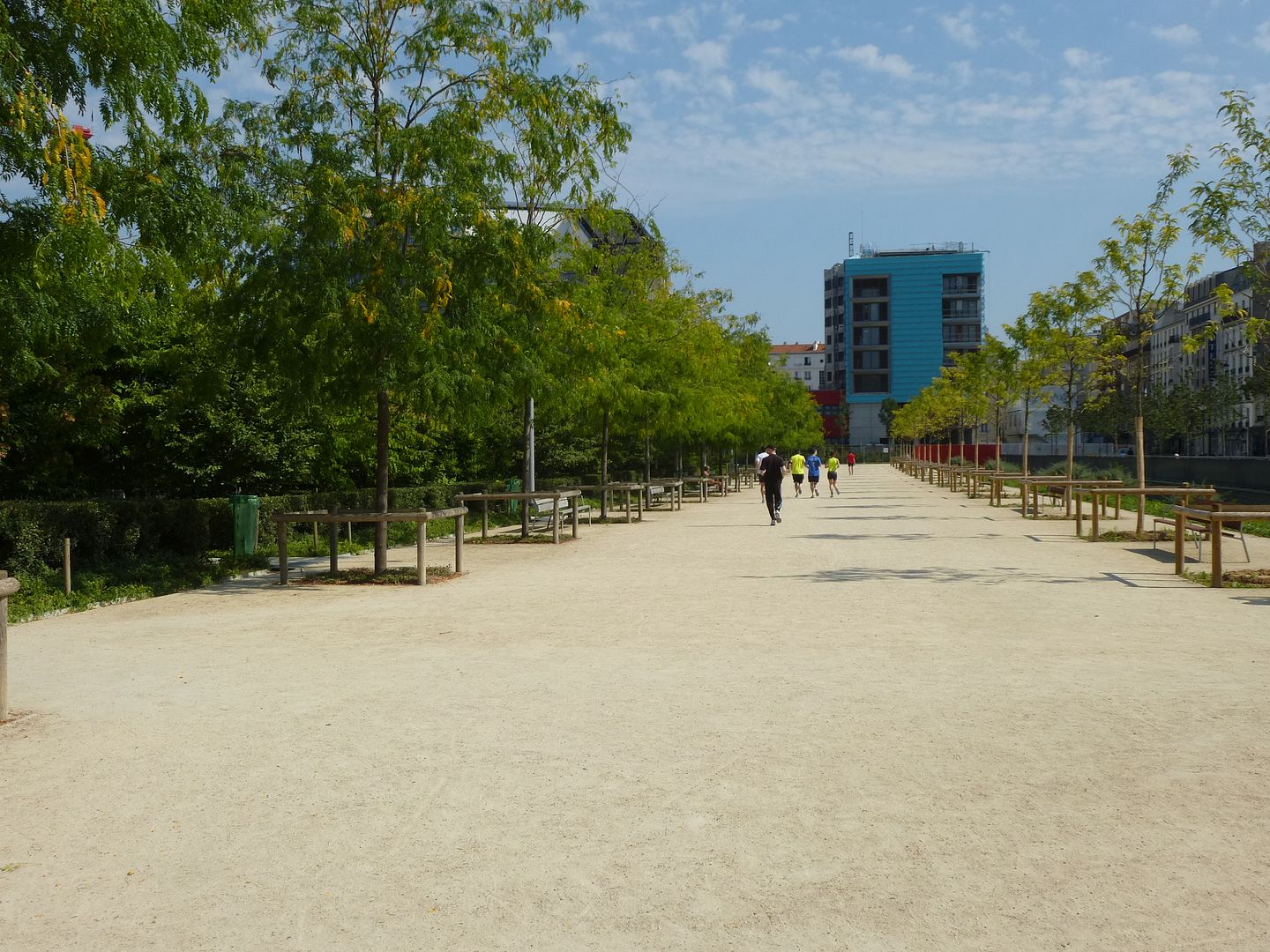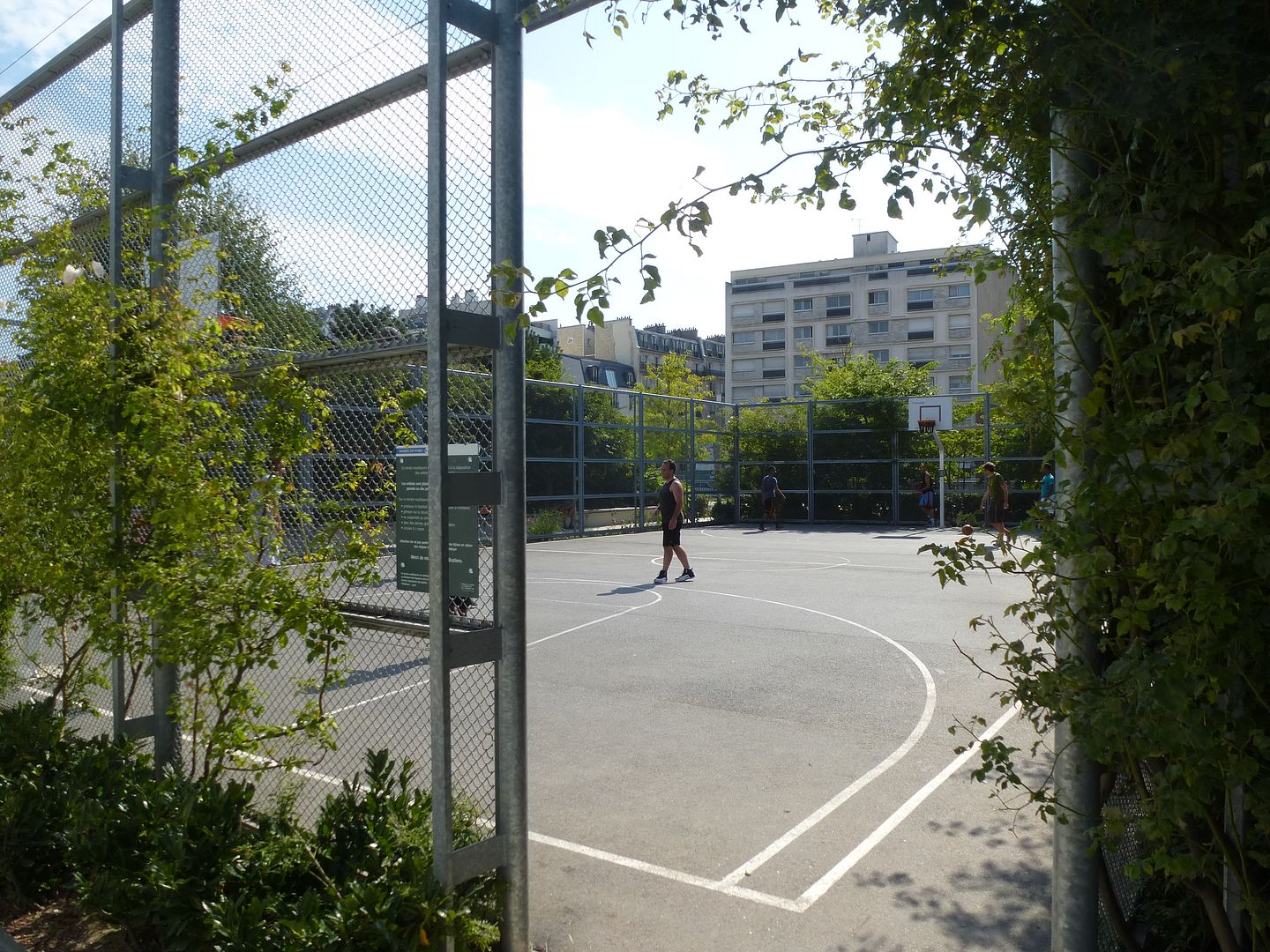 They have purposely left the rails in place in certain areas.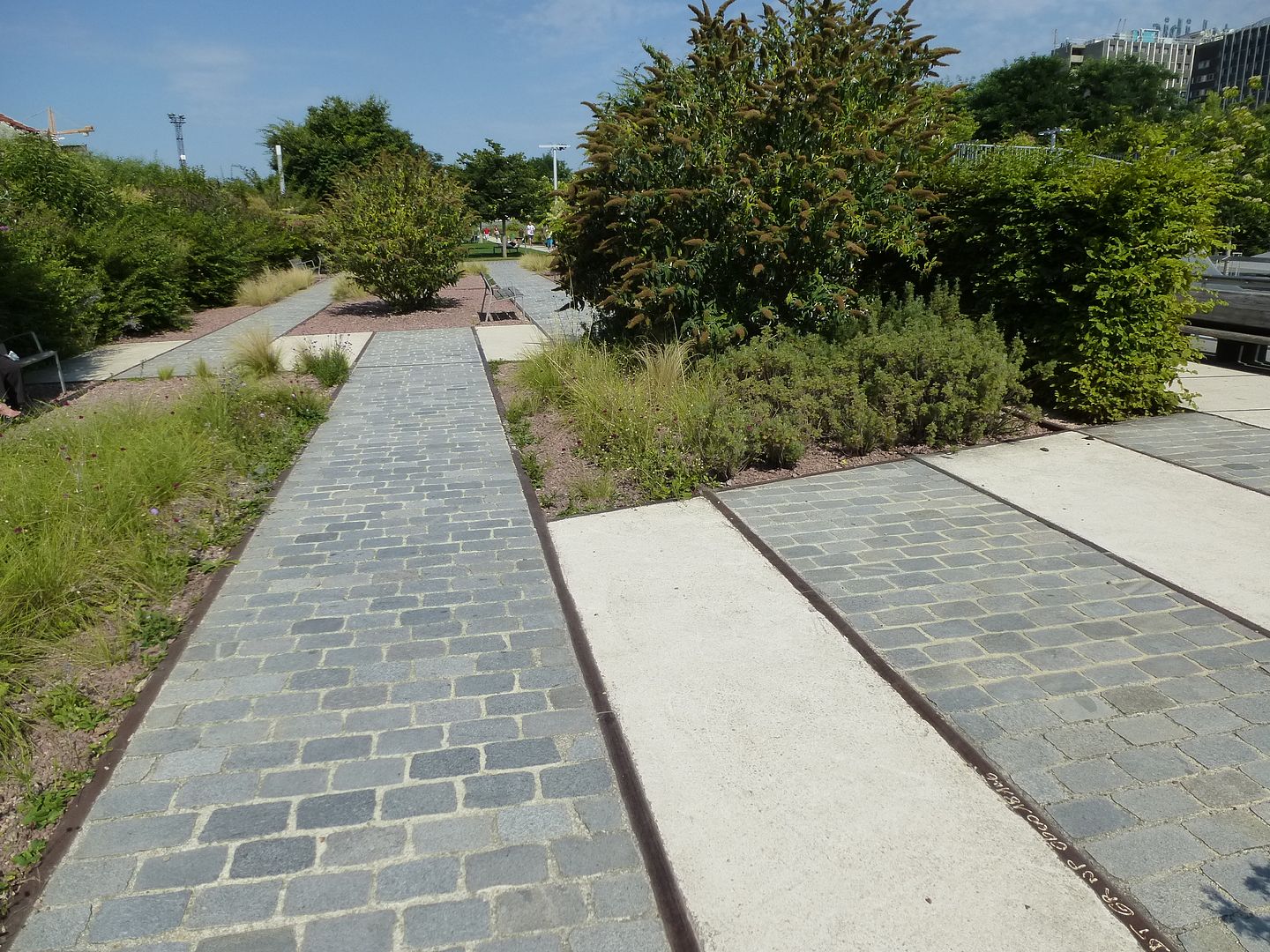 Greenery is of little interest to certain categories of users.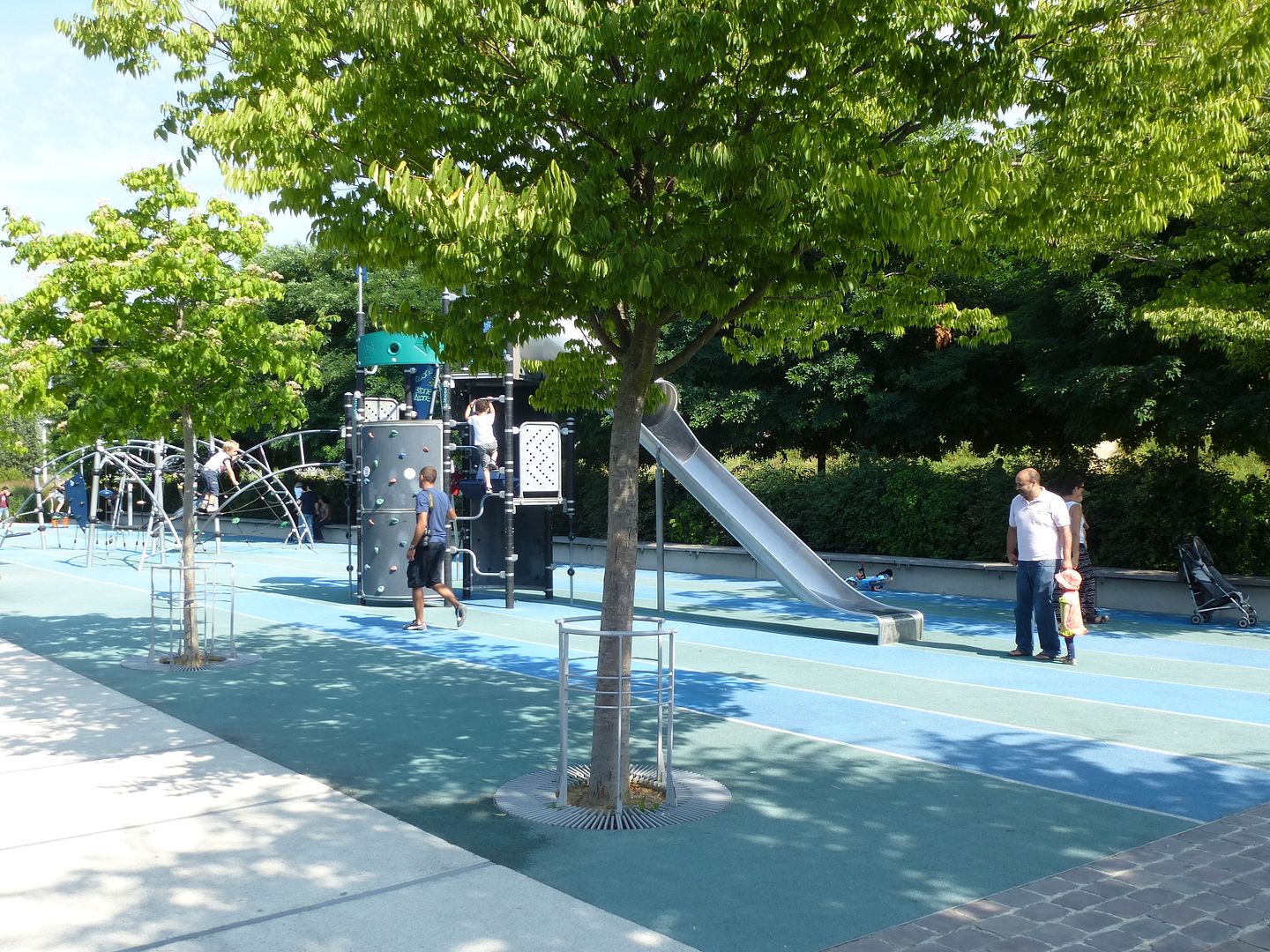 But most people are happy to have benches with shade or not. If you wait long enough, the shade will come.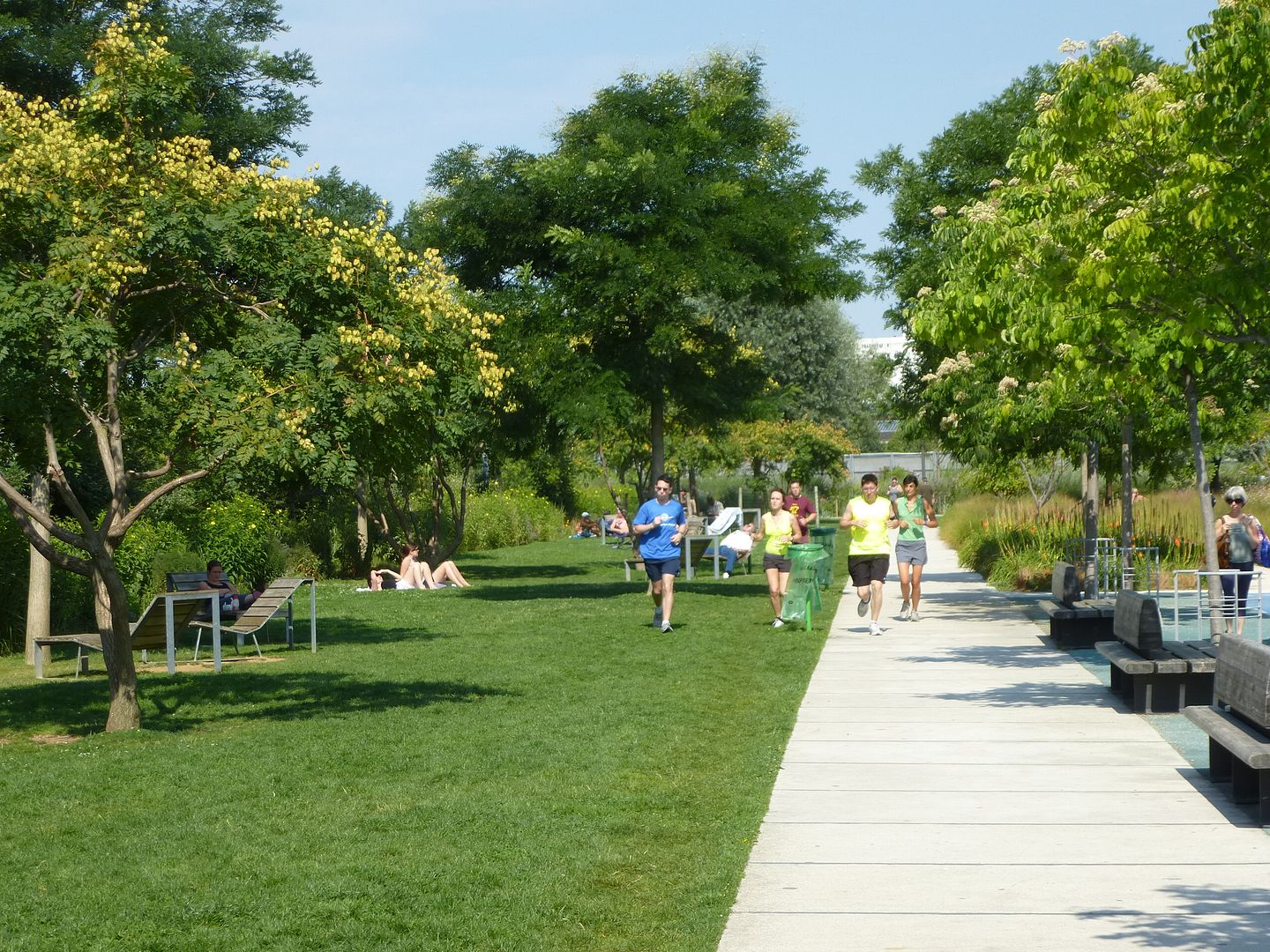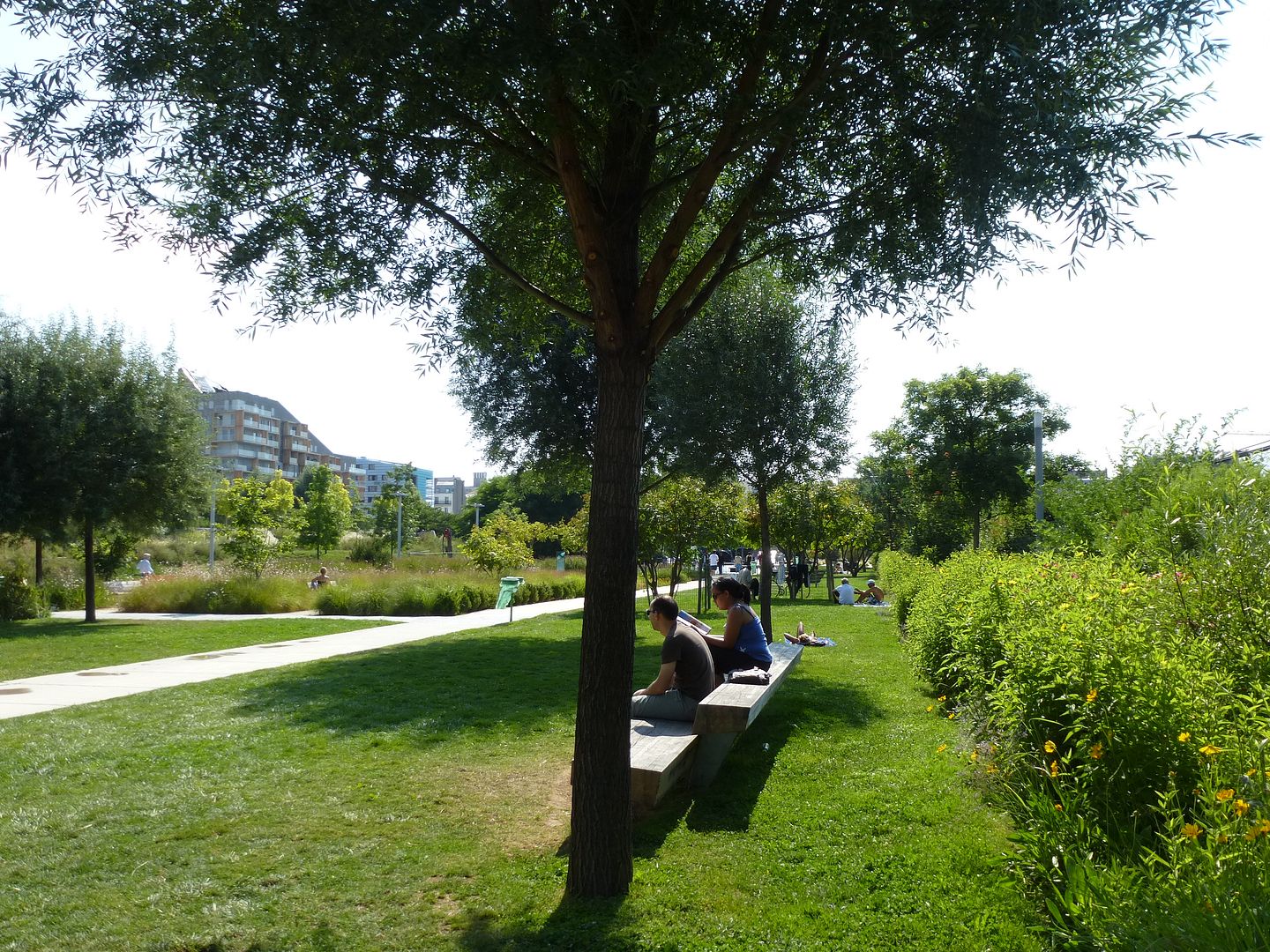 I thought one of the nicest features was the marsh in the park.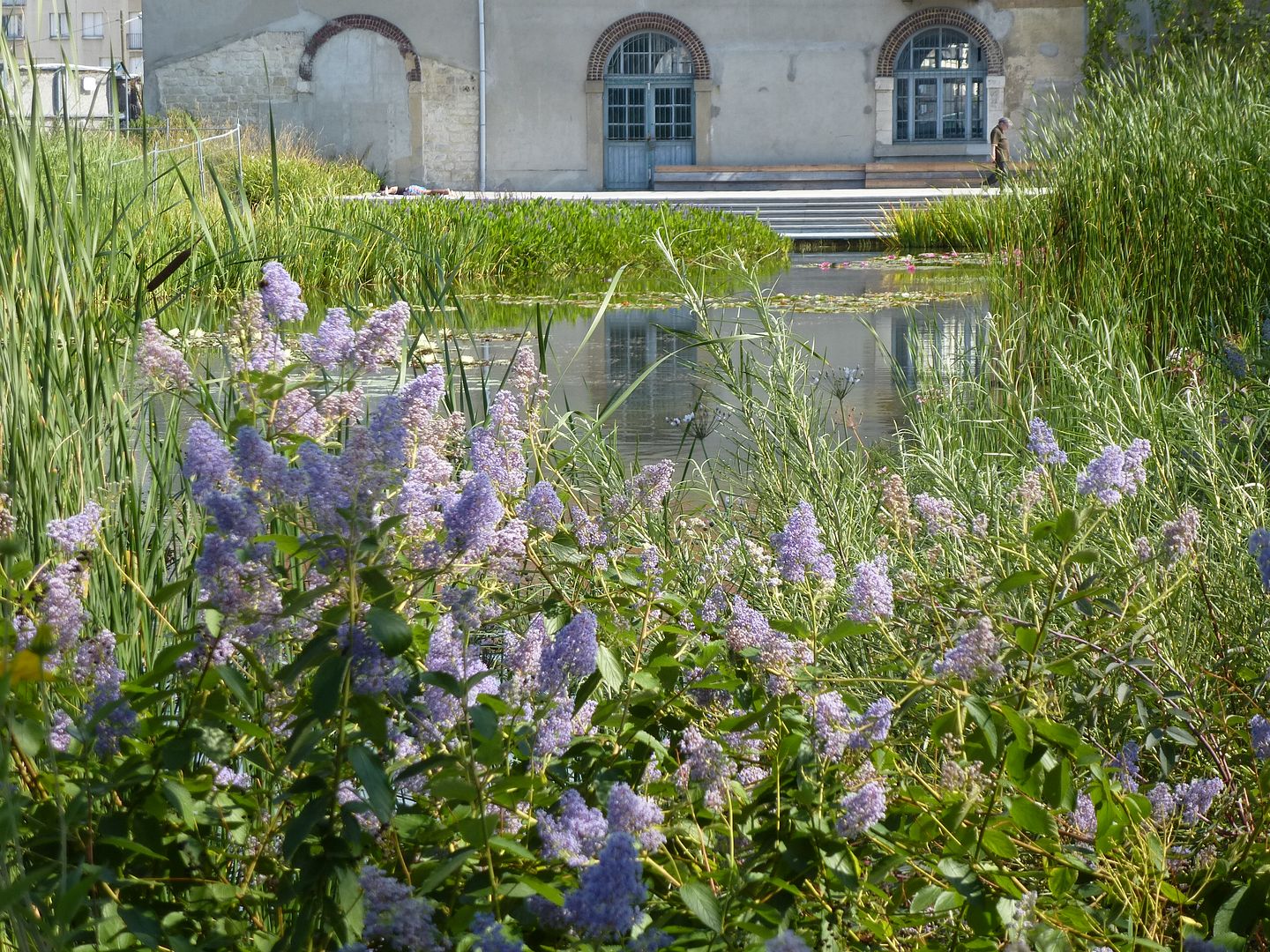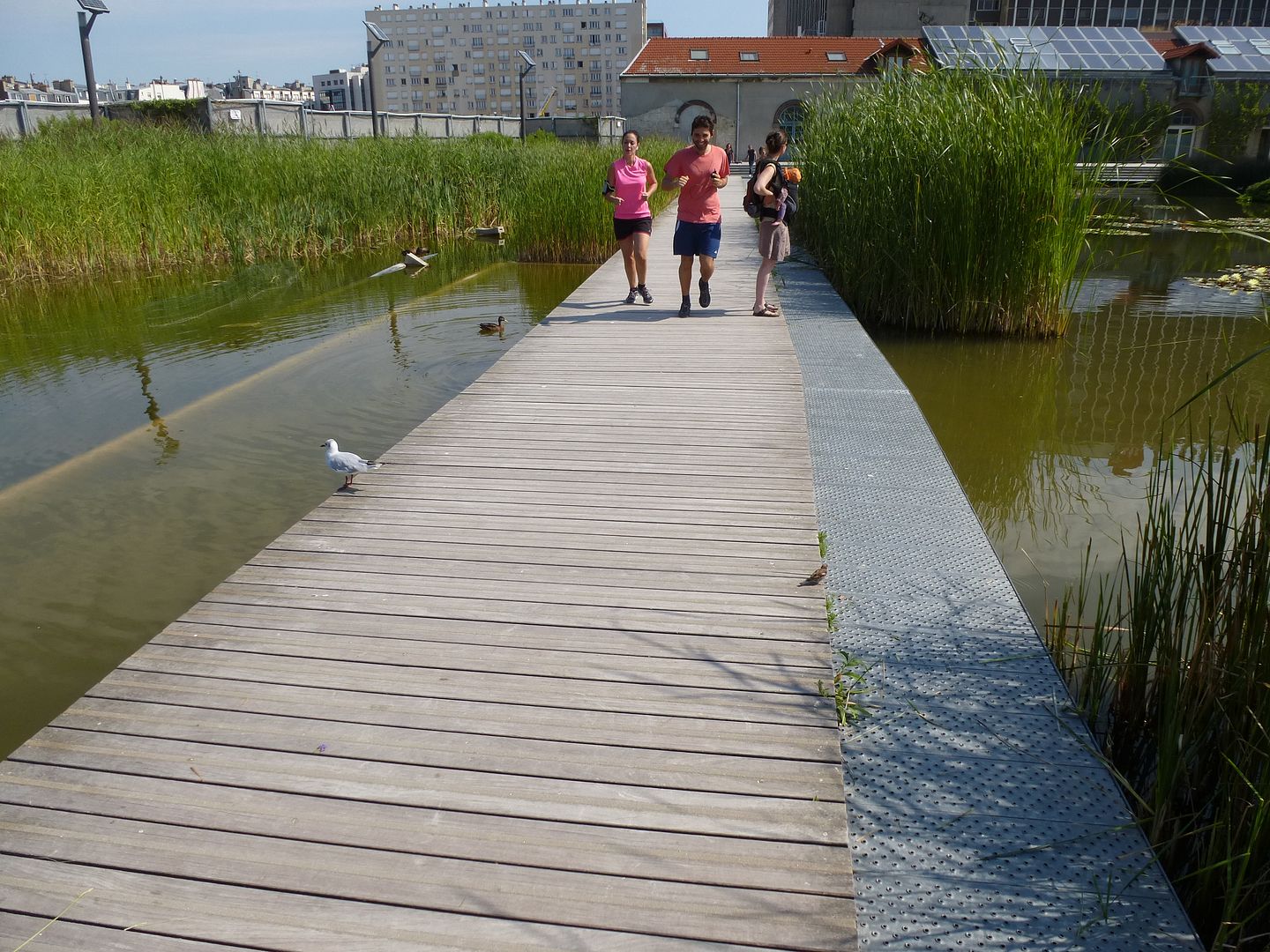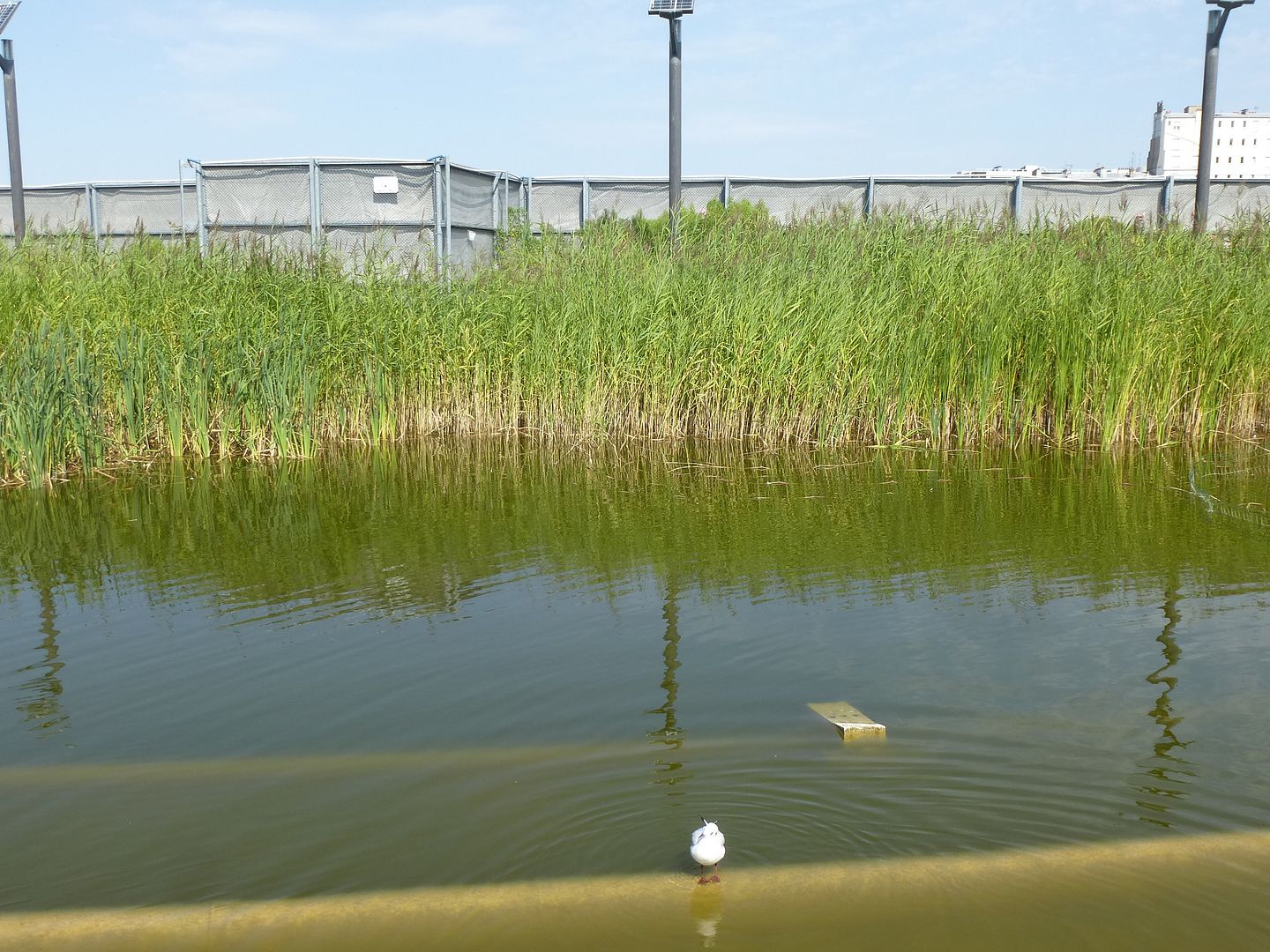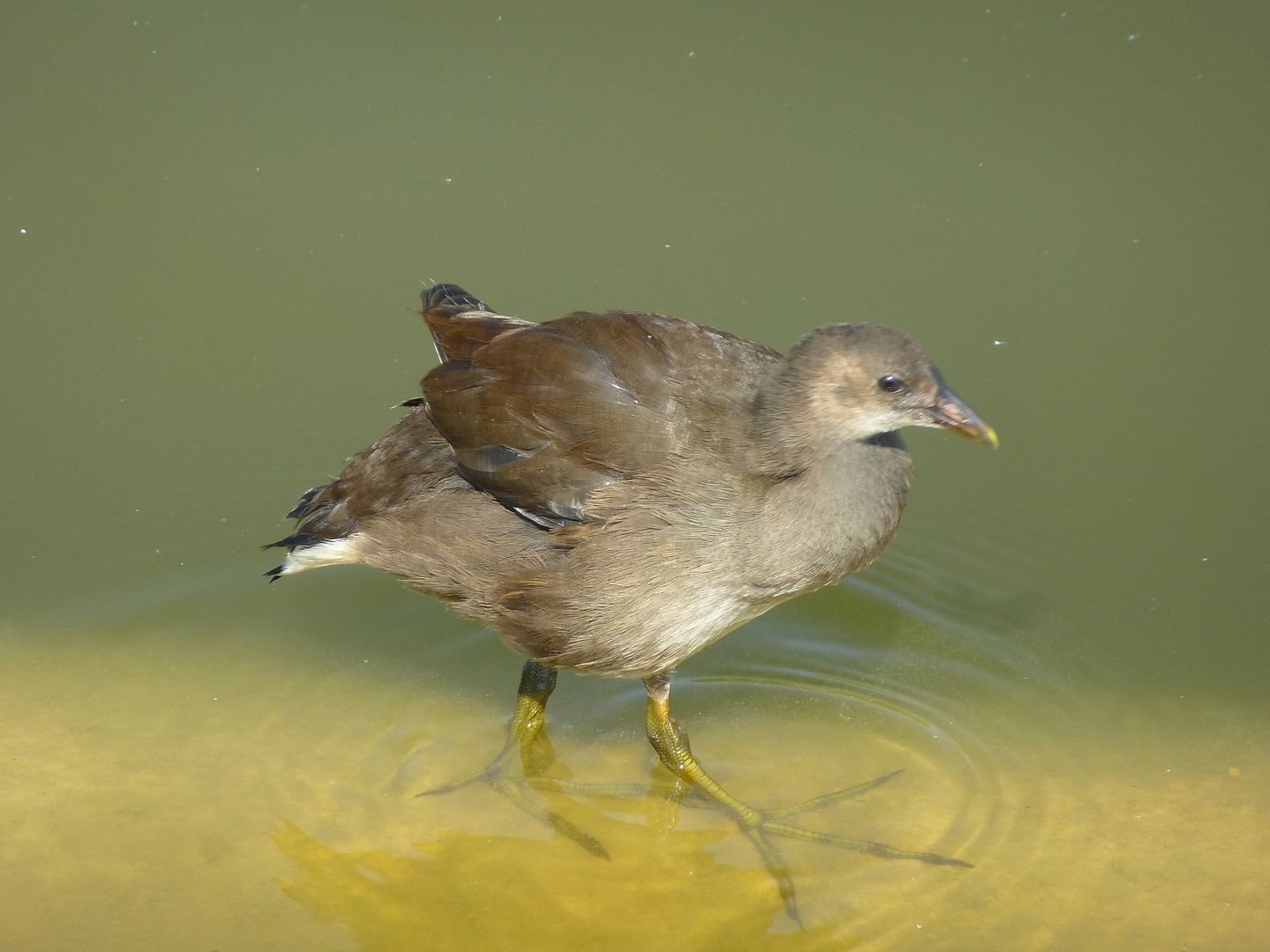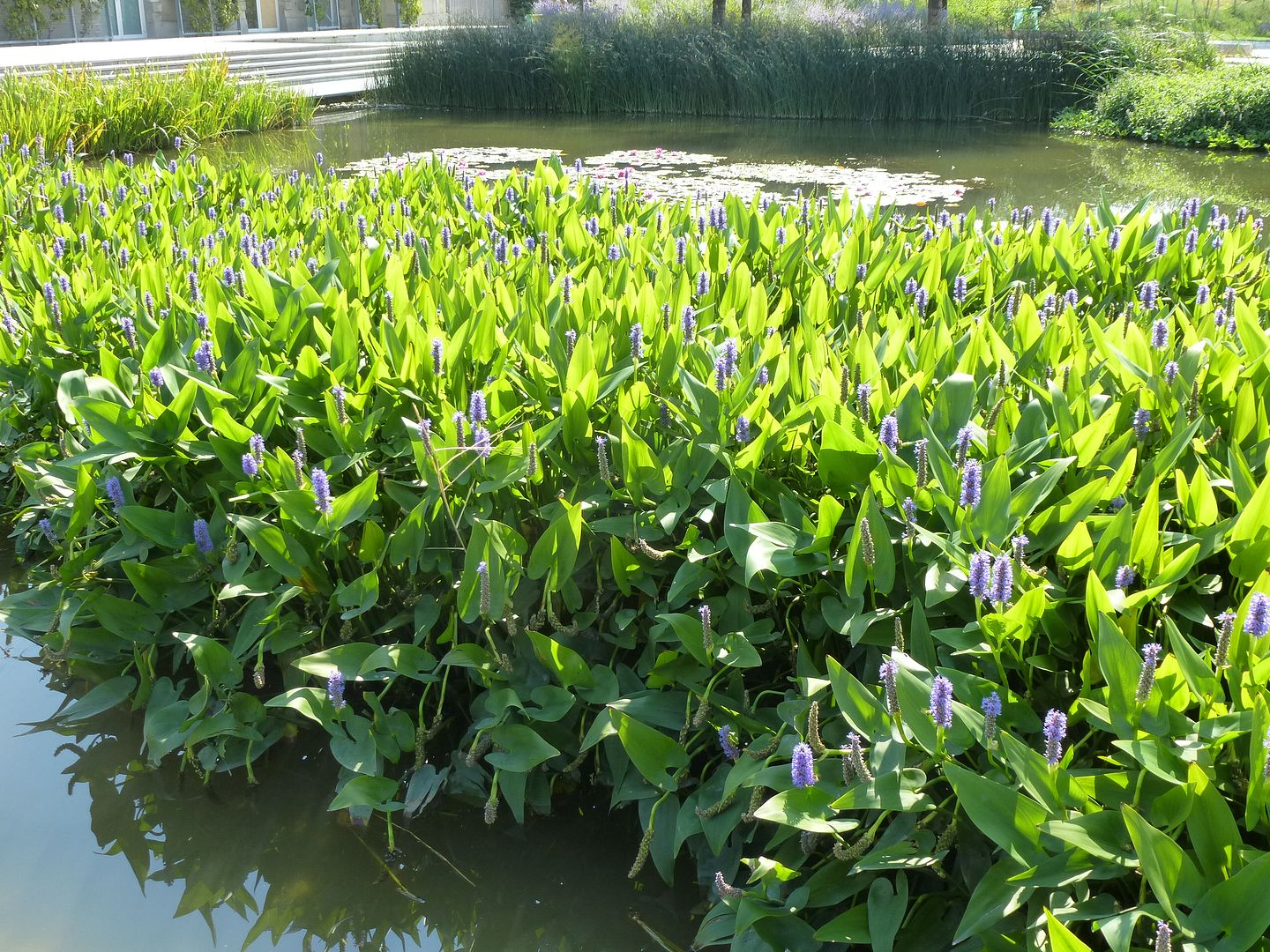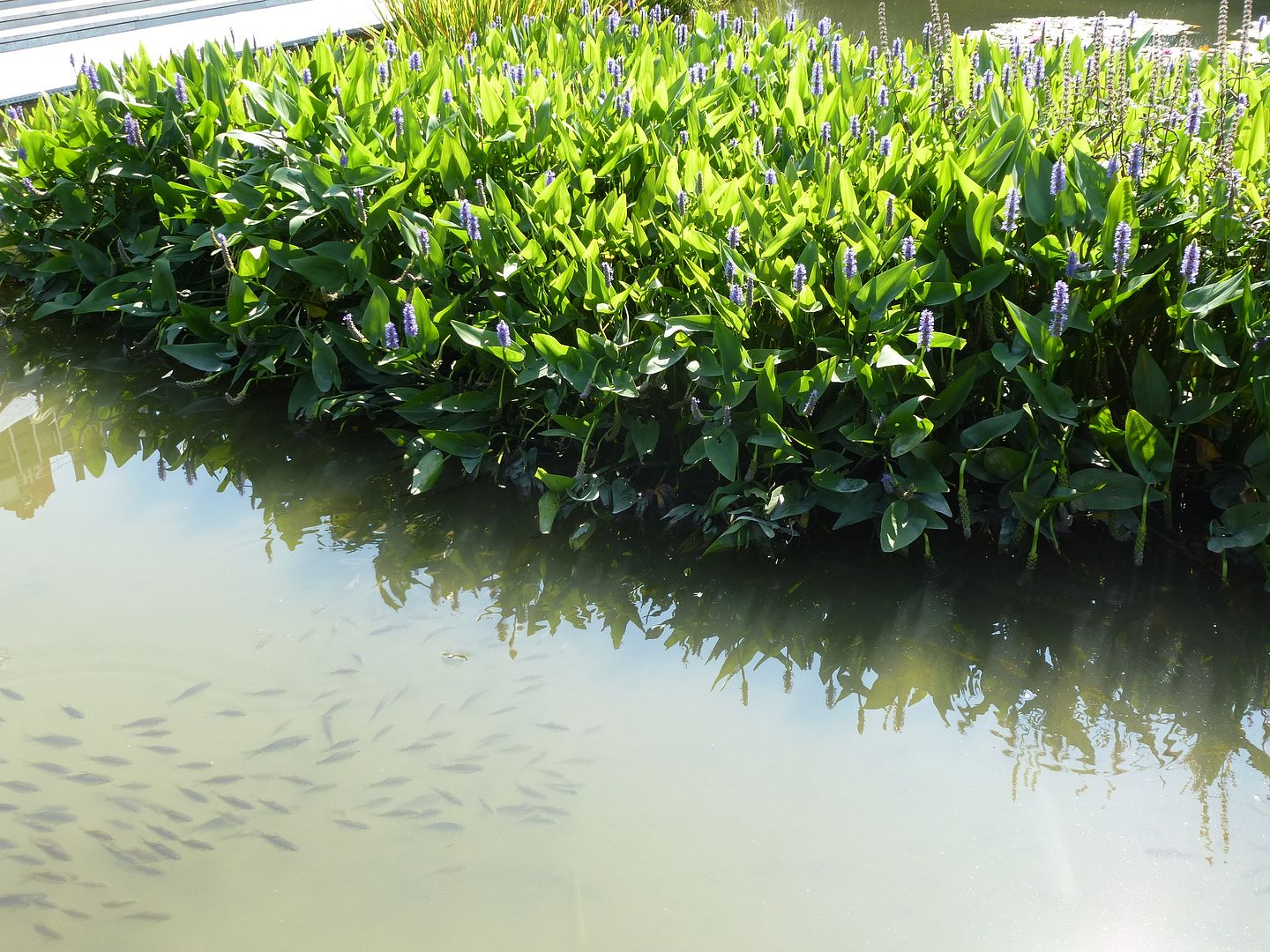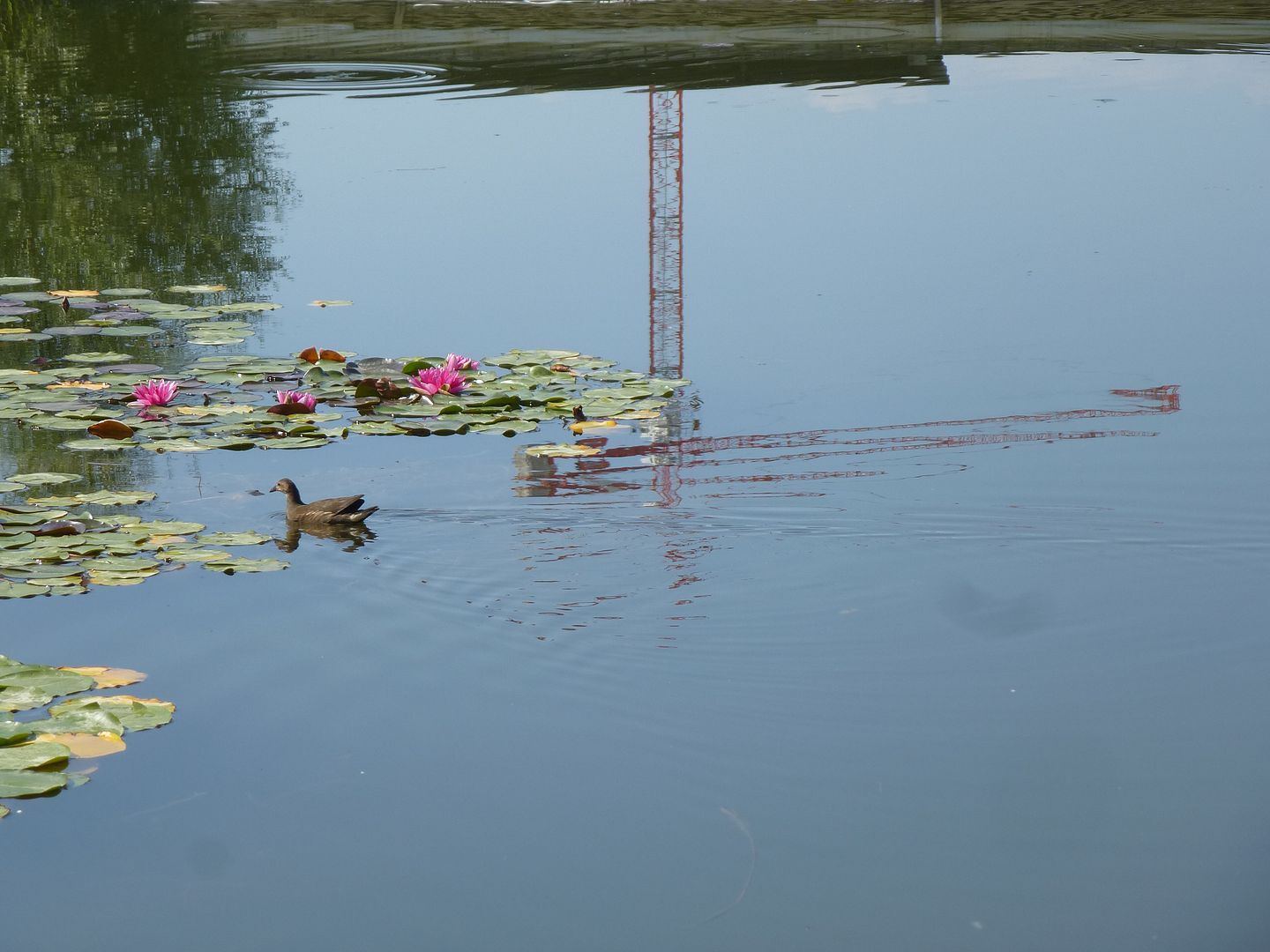 The back fence is the temporary limit of the park.