Post by Deleted on Oct 15, 2012 20:57:11 GMT
I know that a lot of cities like Berlin, London or even New York are spread out enough to leave quite a bit of unused space that can easily be turned into a garden if there is enough motivation by the local residents. It is quite a bit more challenging in Paris, which is extemely compact and where there are very few empty lots or things like abandoned railway territories. However, they do exist in all of the outlying arrondissements. The 14th, 19th and 20th arrondissements have the greatest number of them, but my own neighbourhood has 3 of them, which isn't too bad considering the density of construction.
The city of Paris encourages these initiatives but makes it very clear to the users that it is only temporary and that some day a municipal project might require that the space be used for something else.
Of course, the users find it hard to accept, and that is the case with one of these places, the "Bois Dormoy" which has grown wild and free for the last 30 years. The city now has a project to build a retirement home for Alzheimer victims as well as a crèche for infants at this location. It's a cruel dilemma, since nobody contests the fact that such places are more and more necessary, but is it really necessary to destroy a much-loved natural space in an area that is cruelly lacking such things.
Today I went to take a look at the
Bois Dormoy
, which is only a few blocks away on my street, but it is so discreet that this is the first time that I walked a little bit up the dead end (due to the Gare du Nord train tracks) to get a better look. I see signs in the neighbourhood for it all the time, because they have picnics, music, meetings and all sorts of things there regularly, but I have stupidly never bothered to go.
Here is the name of the dead end where it is located.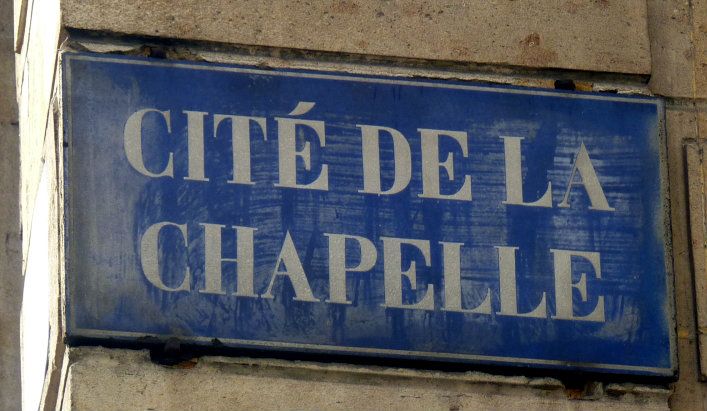 You would never guess that it is there if you don't already know.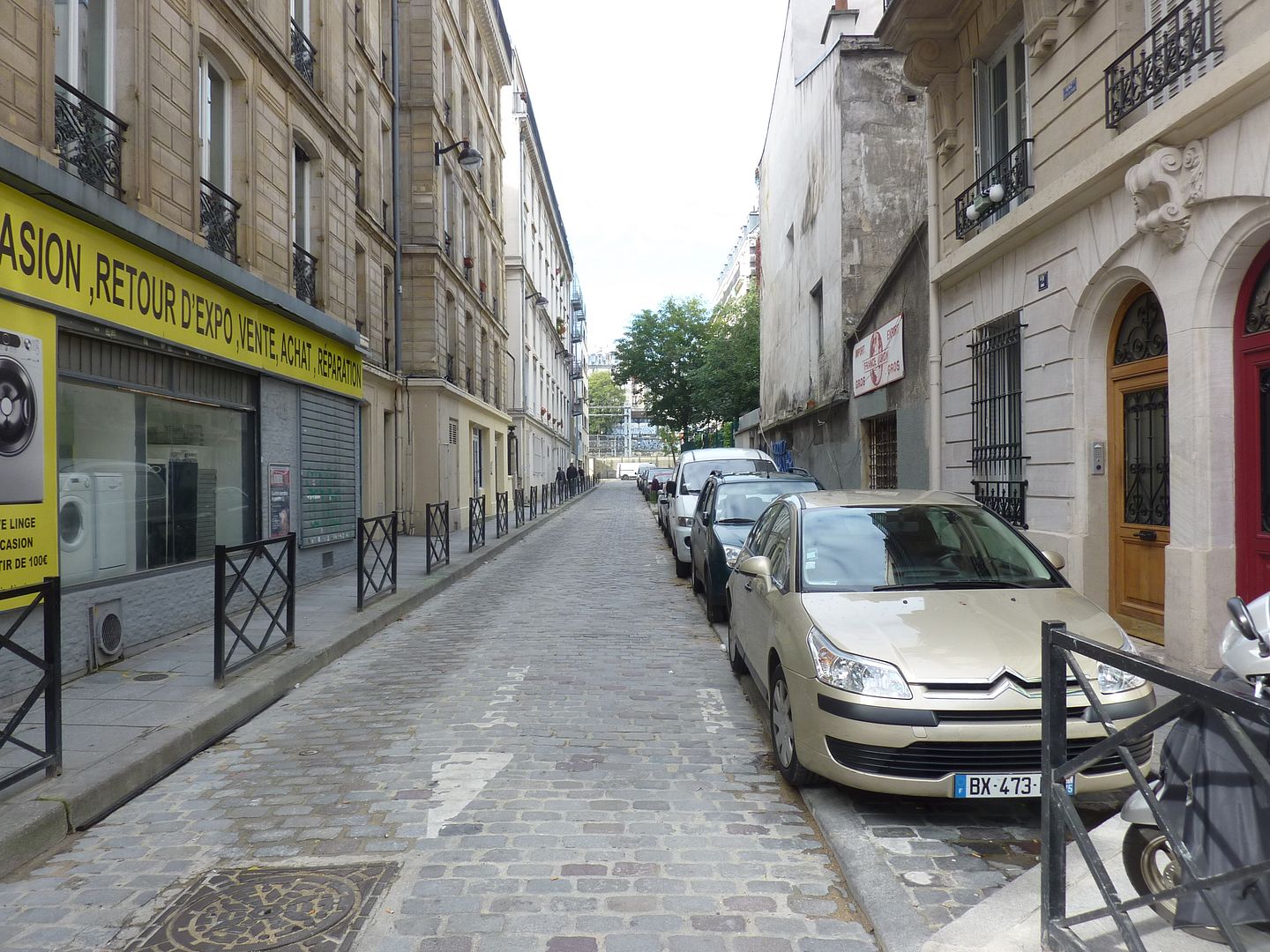 However, it becomes apparent quickly enough.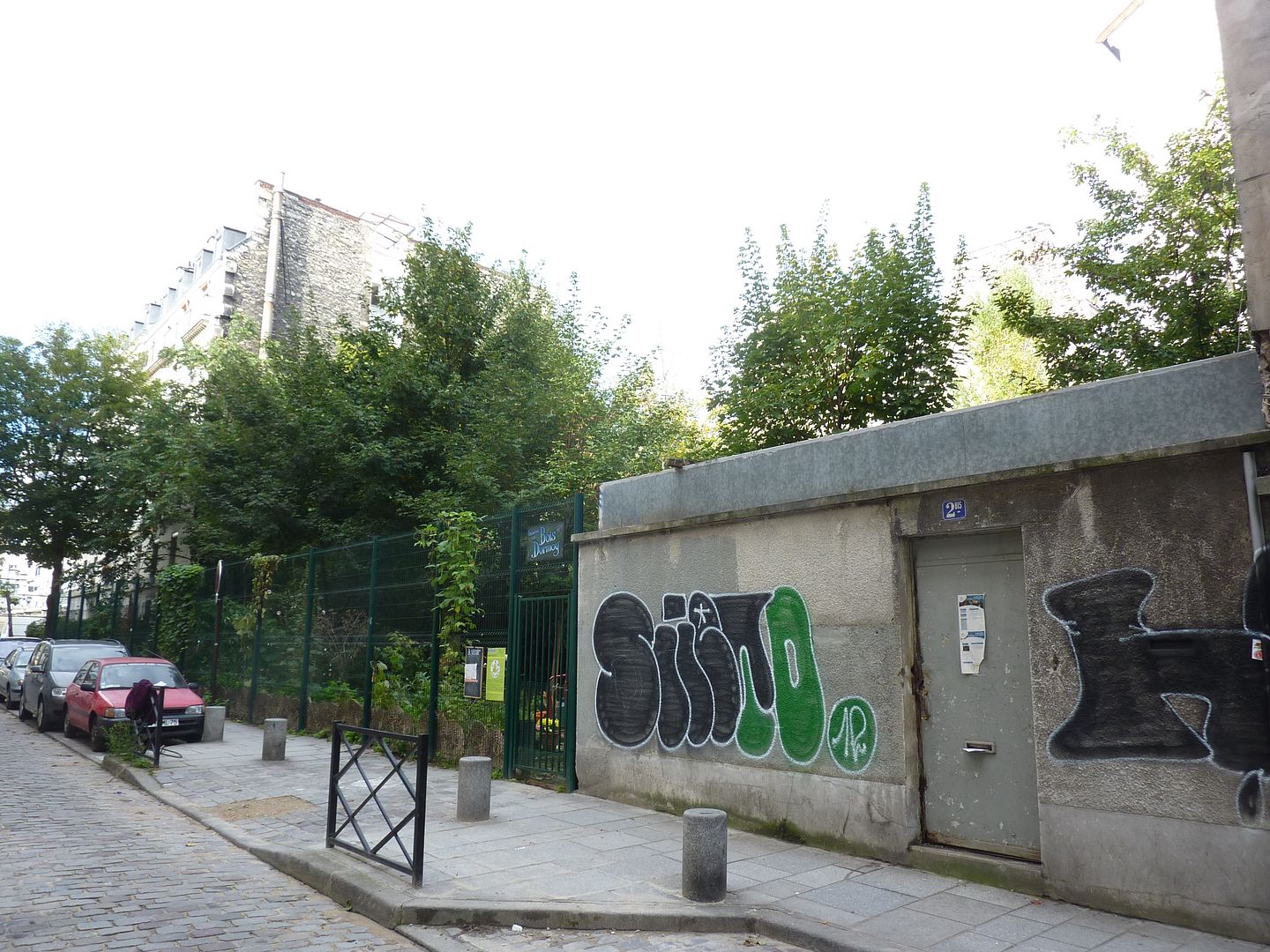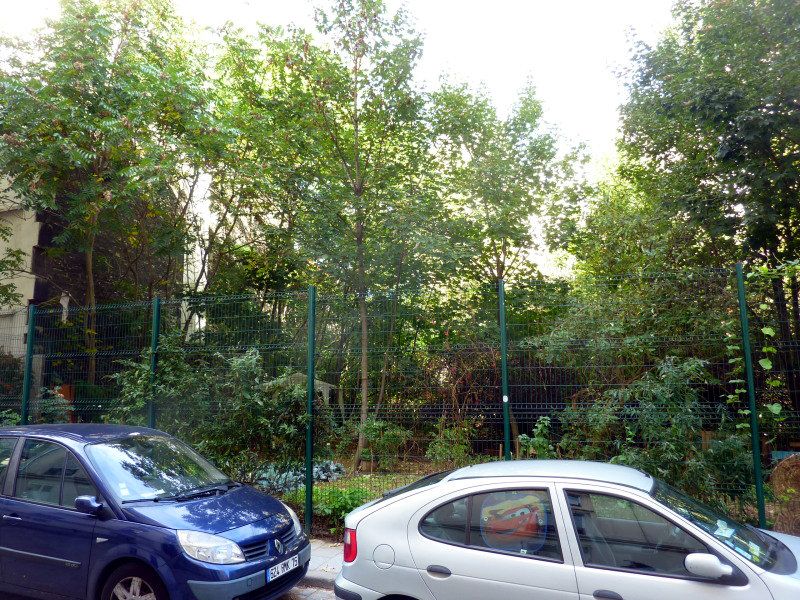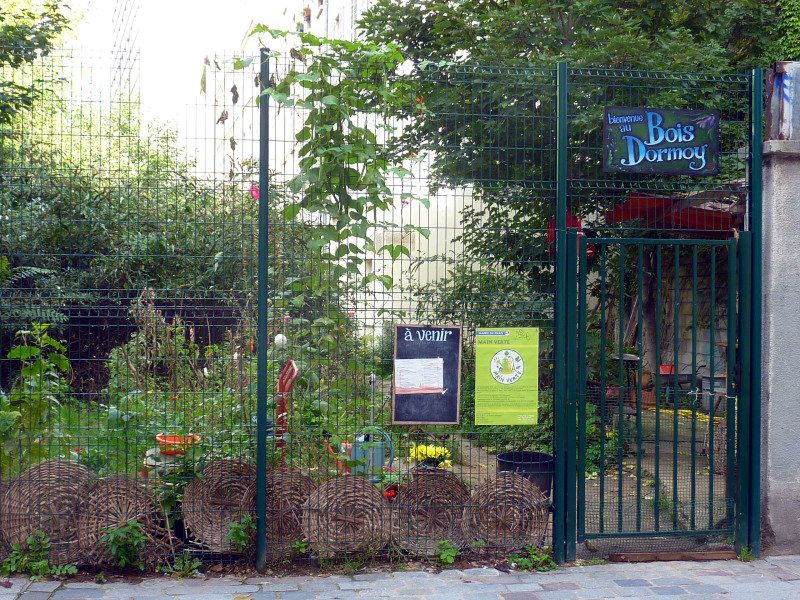 As expected, it was closed on a weekday morning, so I took all my pictures through the fence.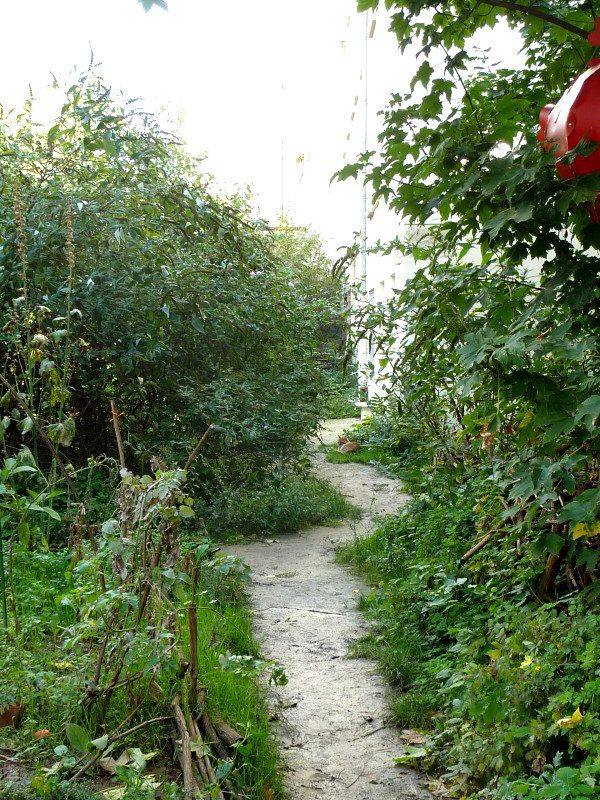 It seems to be much bigger than I expected. A guardcat protected the area.
There is a barbecue and bar area for the social events.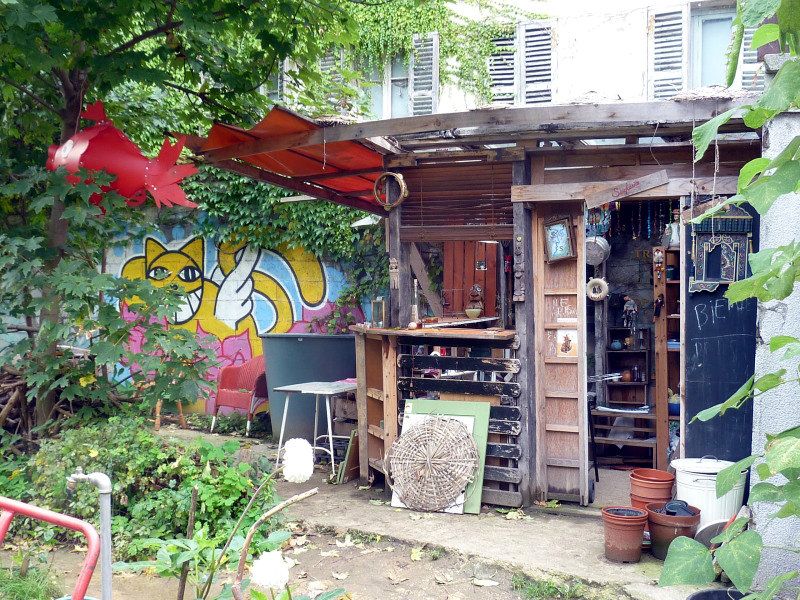 I went along the fence to see what I could spy.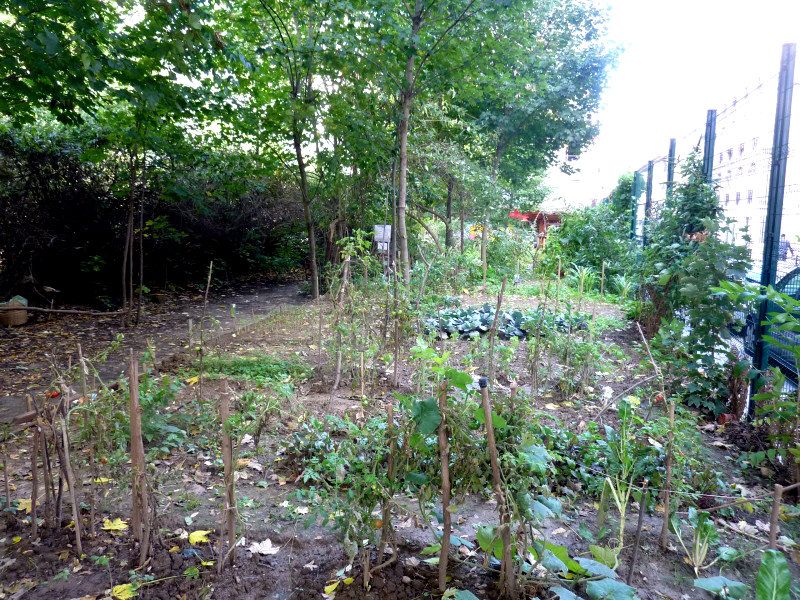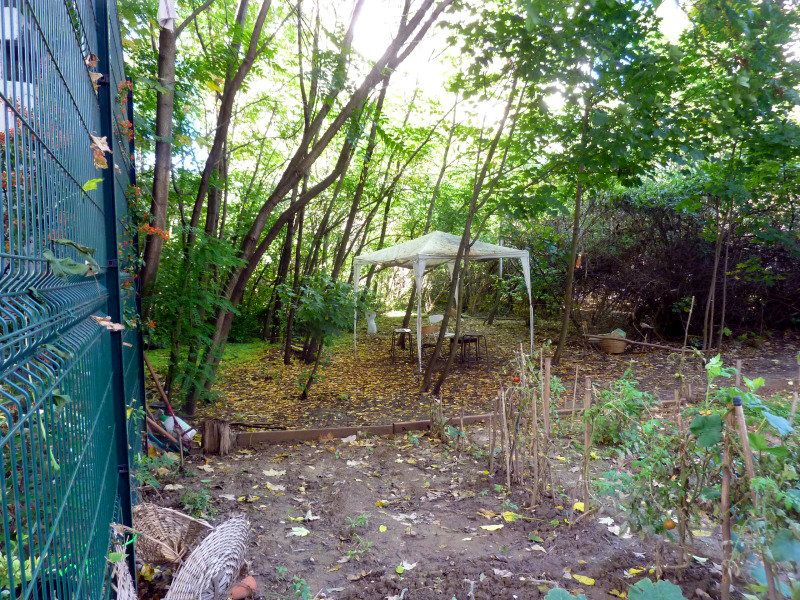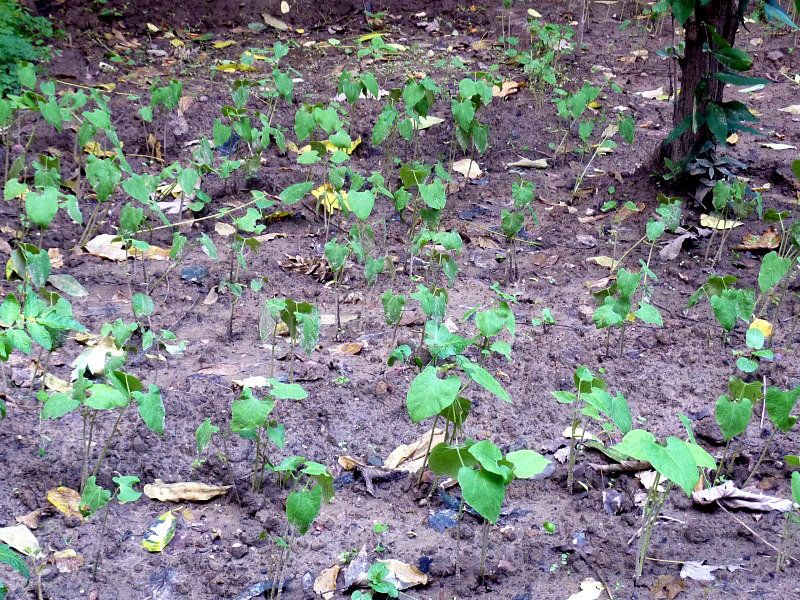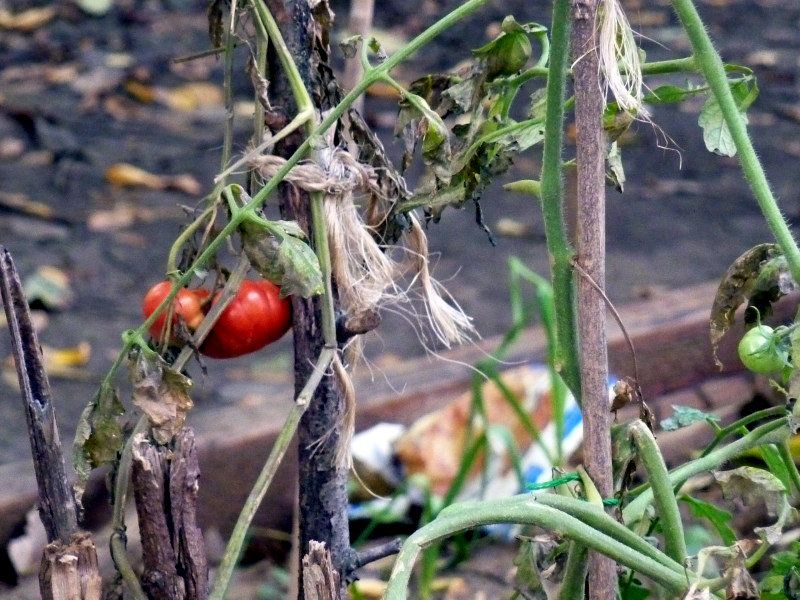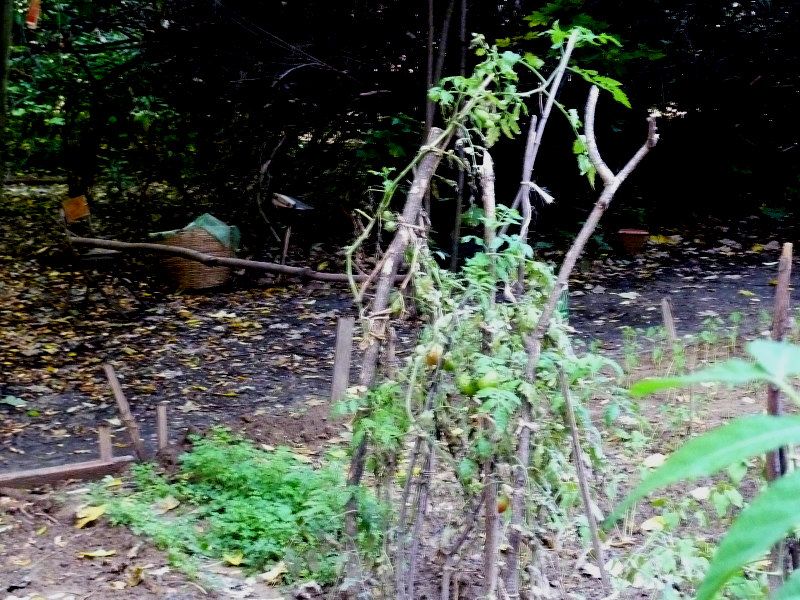 To prevent me from jumping the fence and stealing the watering cans, the guardcat moved into position.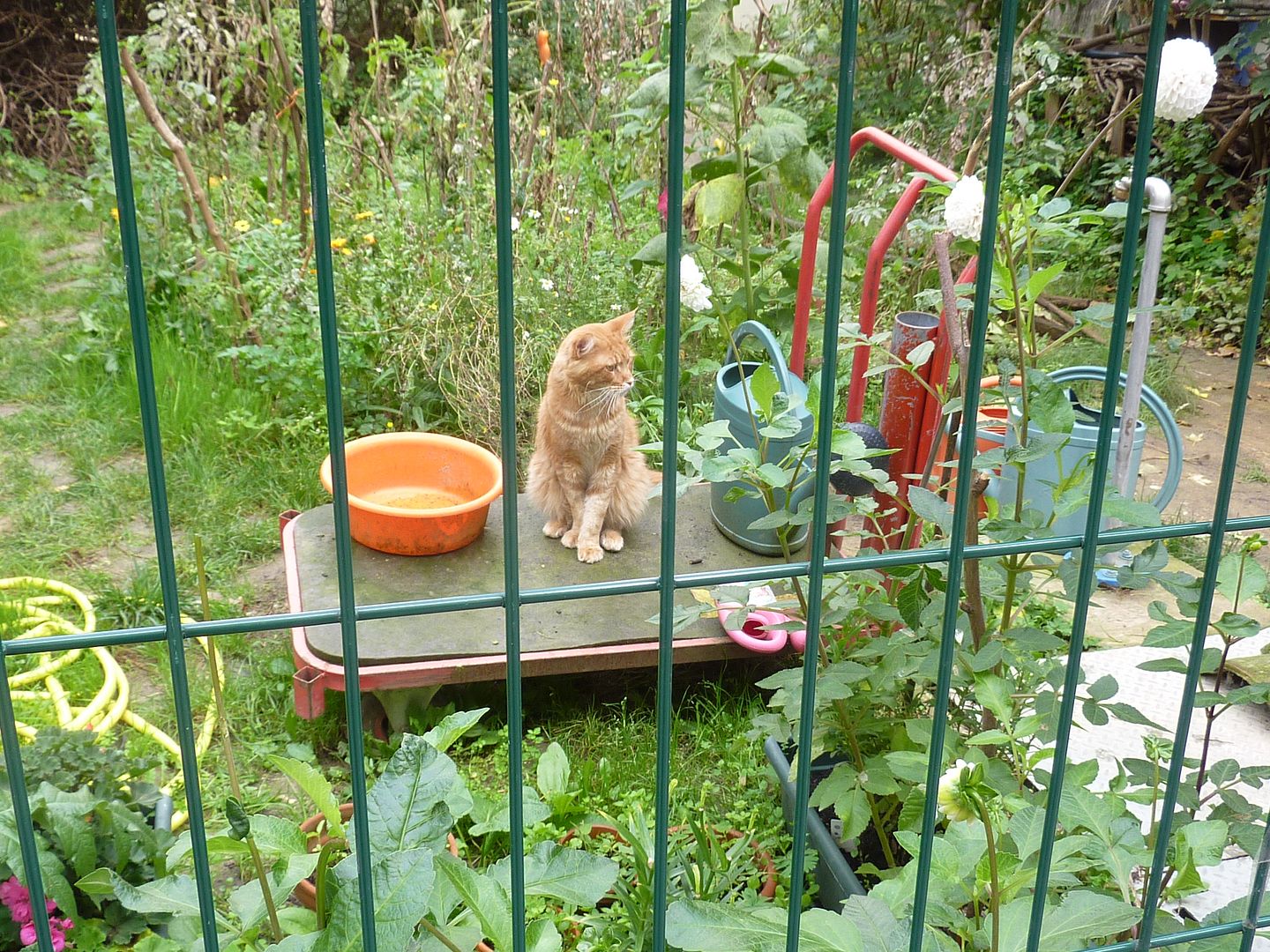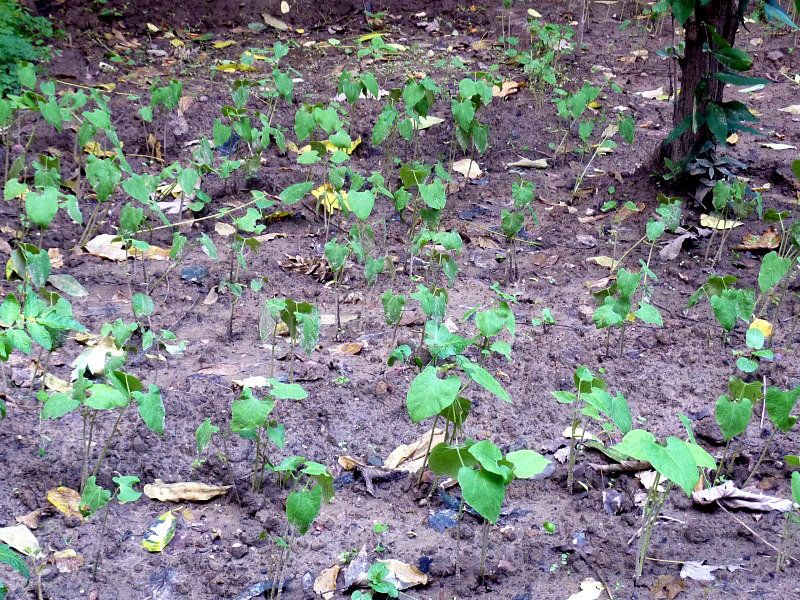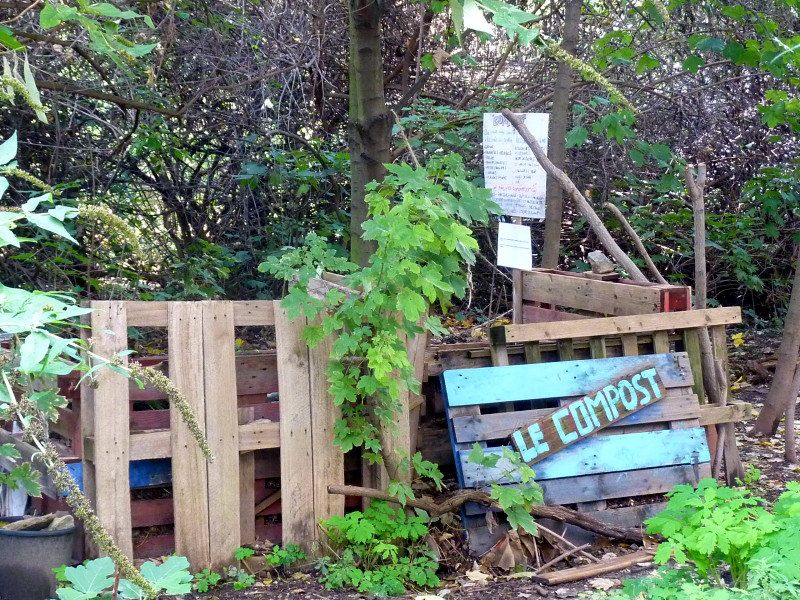 Reassured of my peaceful intentions, the guardcat accepted to pose for a portrait.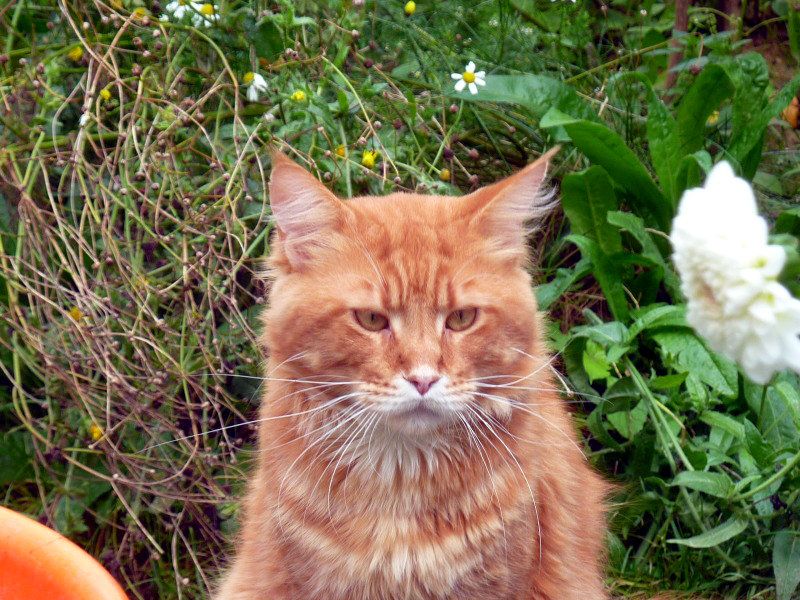 I really need to come back on a weekend when the Bois Dormoy is open.
Here is a photo that someone posted of this remarkable area seen from above.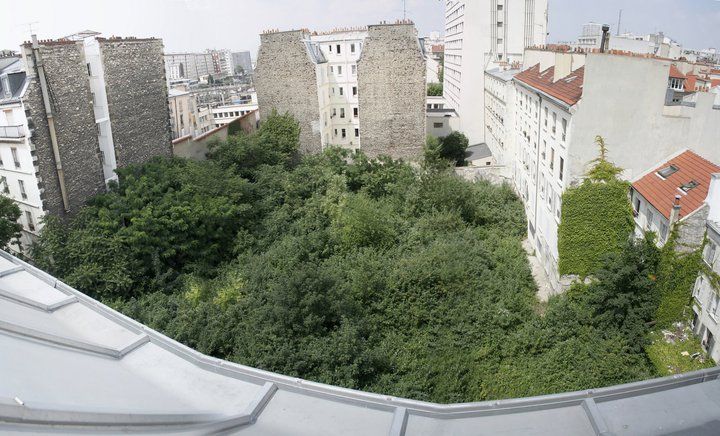 And here is an event that took place there one night.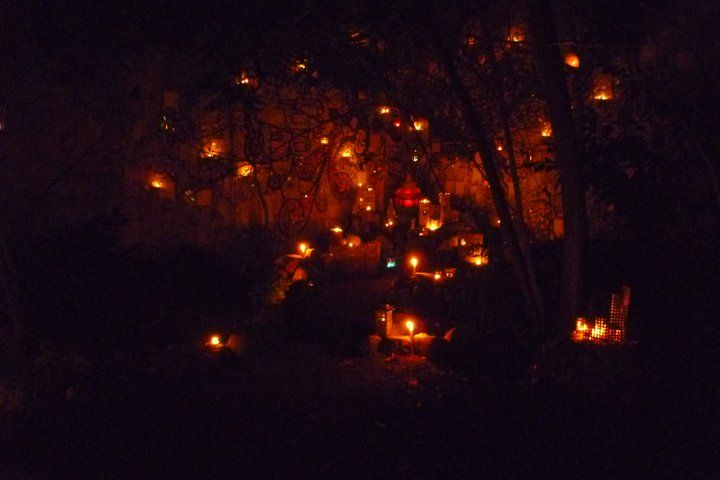 The two other local gardens are the
Jardin d'Alice
and the
Jardin de l'Impasse de la Chapelle
. I hope to add reports about them here soon, even if it is not gardening season. They are really a breath of fresh air when you live in the big city.