Post by Deleted on Aug 11, 2013 10:00:08 GMT
Friday afternoon, I took the Thalys to Brussels because I had been wanting to immerse myself in total belgitude for some time. It was an unnecessary luxury to pay extra for 1st class for a trip that doesn't even last an hour and twenty minutes, but I must admit that I enjoyed it very much. The seats are huge and luxurious, and it's like 1st class on an airplane -- a selection of free newspapers and magazines and the personnel who come to give you free drinks and snacks of remarkable variety and quality. I don't know who caters their little sandwiches and pastries, but I thought they were outstanding.
In the old days, Gare du Nord in Brussels was the principal station, surrounded by an incredibly sleazy area of hooker bars and sex shops. However, when the Eurostar began service to Brussels, it was decided that it was time to redevelop the Gare du Midi and use that as the main hub instead. Brussels is not a rail terminus, so there are actually three stations in the city, the other one being called (surprise!) Brussels Central, which is used mostly for commuter lines.
This was my first time arriving at Gare du Midi since generally I drive to Brussels rather than take the train. After all, it's only 300 km, but it is also 3 hours of boring motorway, not to mention having to find some place to leave the car once you arrive. Anyway, Gare du Midi used to have the reputation of being even sleazier than Gare du Nord so I was curious to see what they had done.
This is Belgium. Tintin awaits arriving travellers.
The new station area is quite slick and shiny.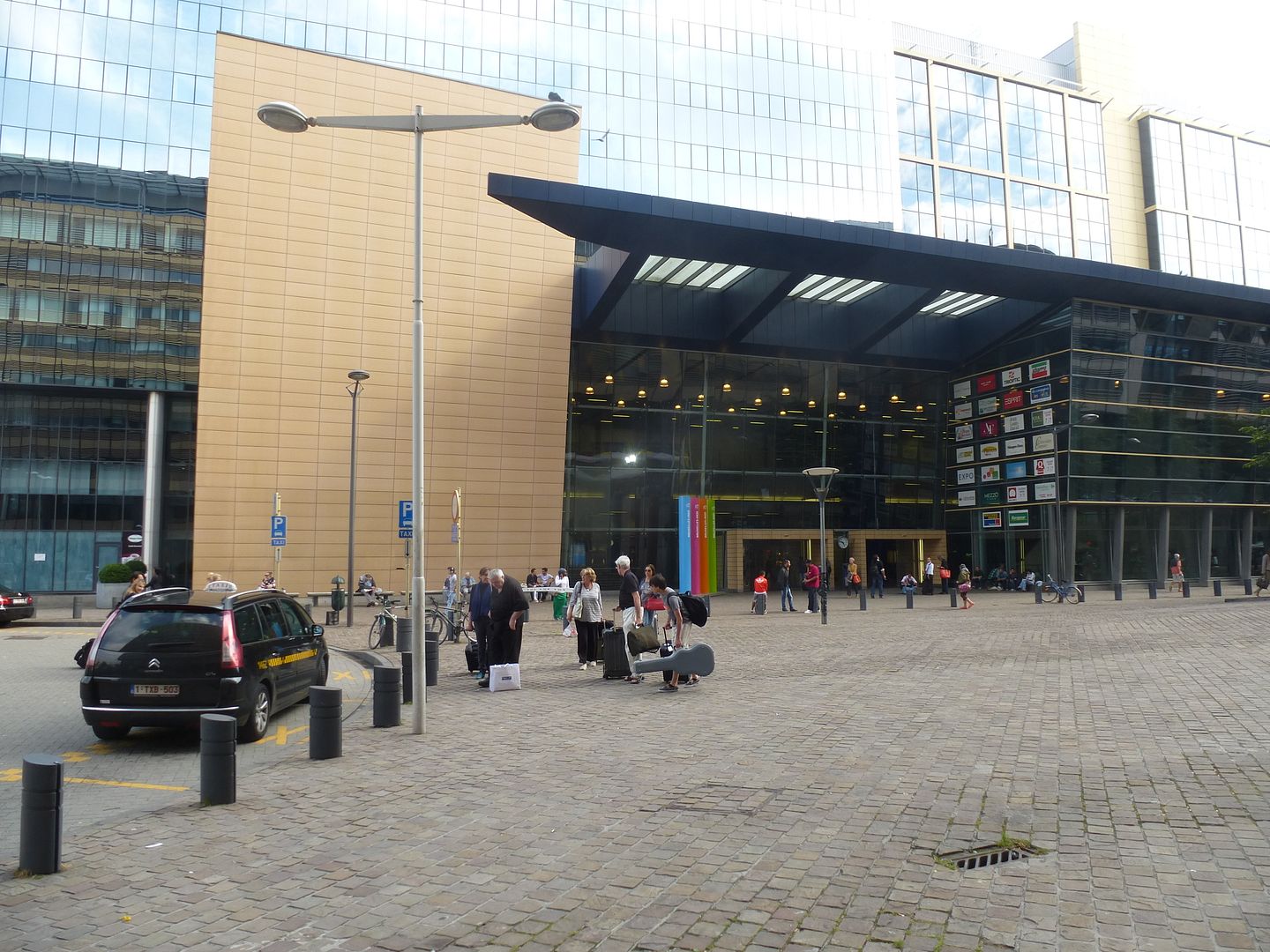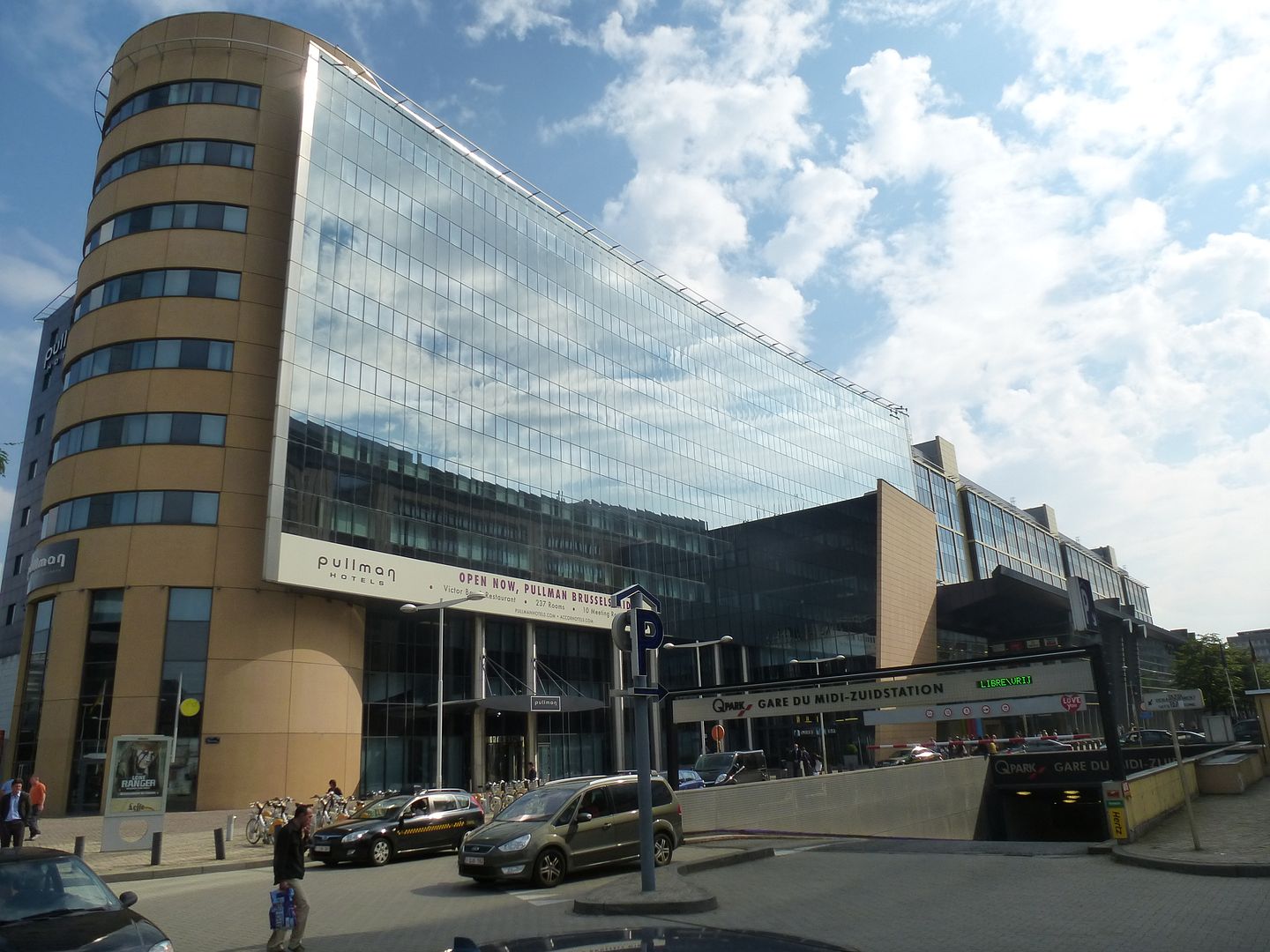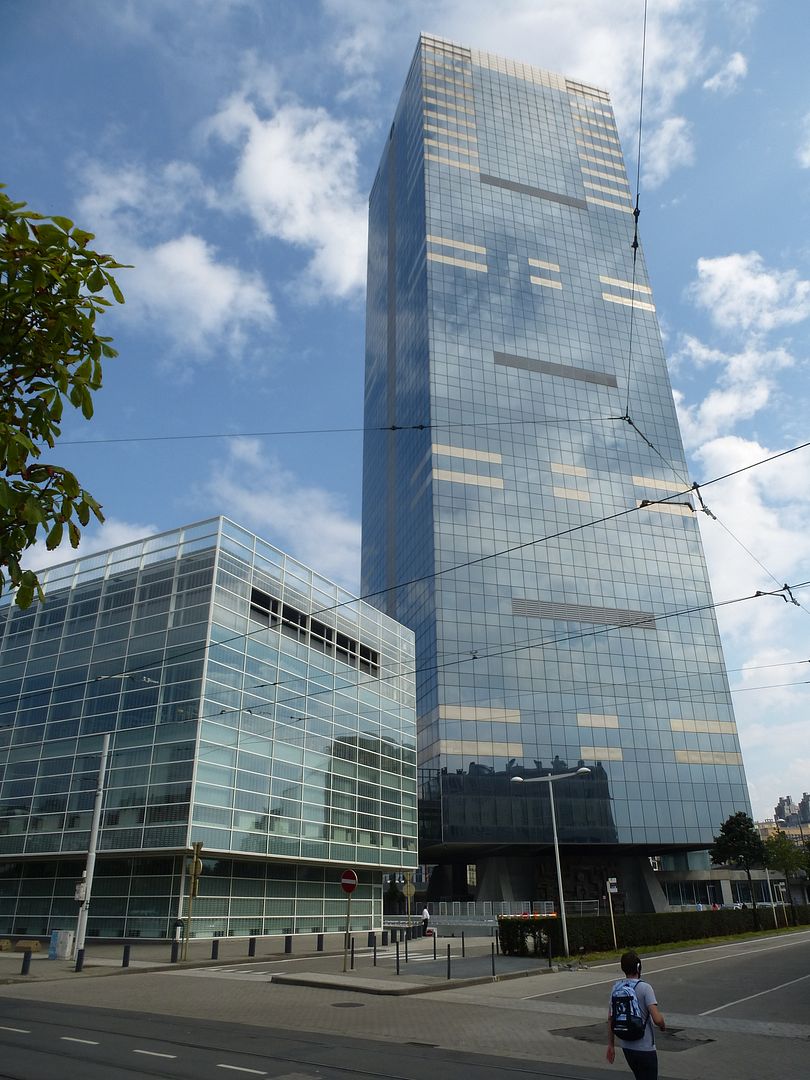 I sort of know my way around Brussels, or thought I did, because I've been there dozens of times. I decided that I would just walk to my hotel, which like all of the older grand hotels of the city, is next to Gare du Nord. So basically this meant walking across town, but Brussels is even more compact than Paris, so that didn't worry me and I had practically no baggage to carry.
I figured if I got lost, I would just hop on a bus, tram or metro. In case of emergency, I even had a map but I didn't want to look at it.
This shiny modern Brussels was in total contradiction with my memory of the city, though, so I was already disoriented.
Tintin smirked.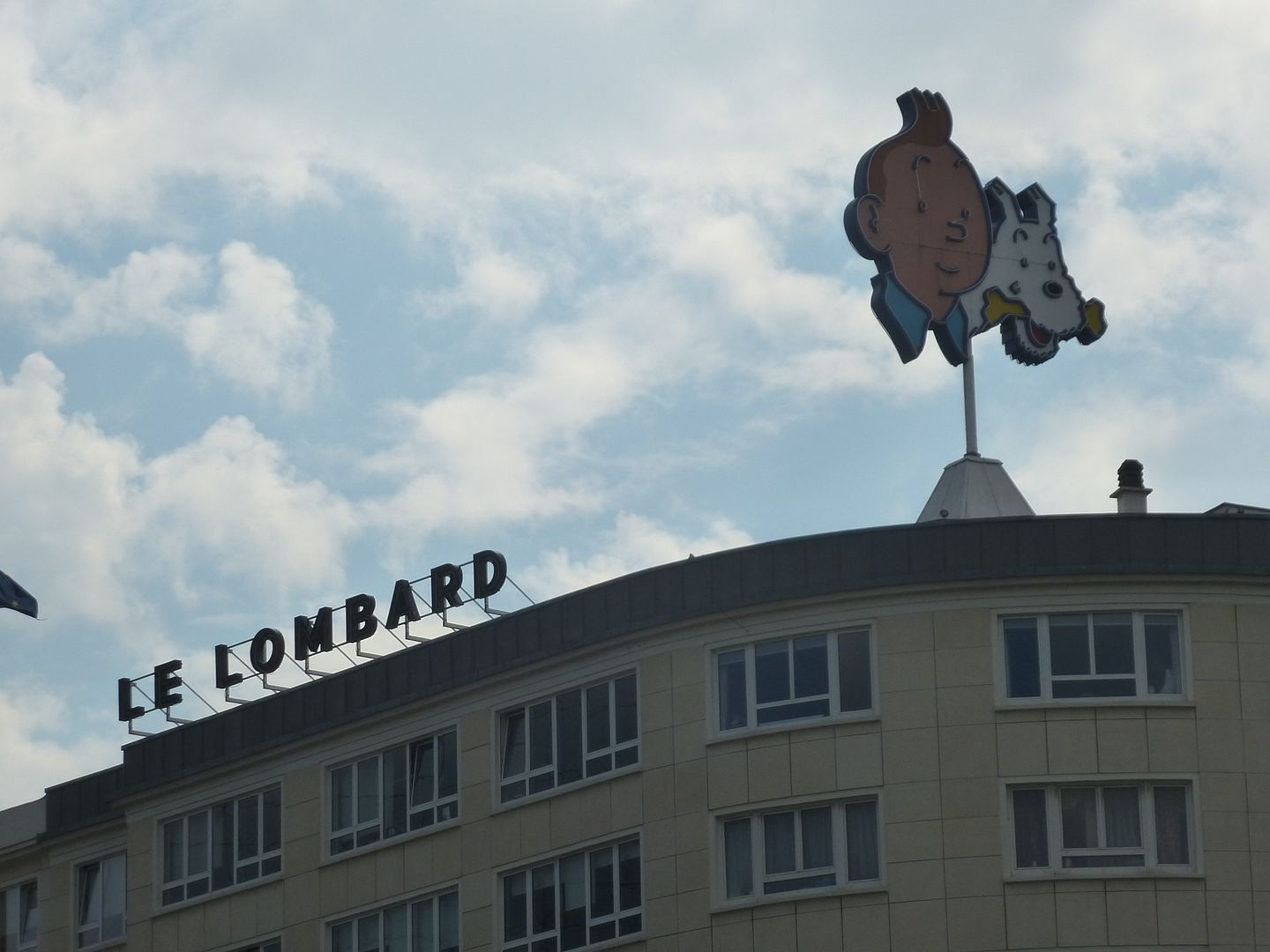 It didn't take long for Brussels to start looking like itself... perhaps two blocks.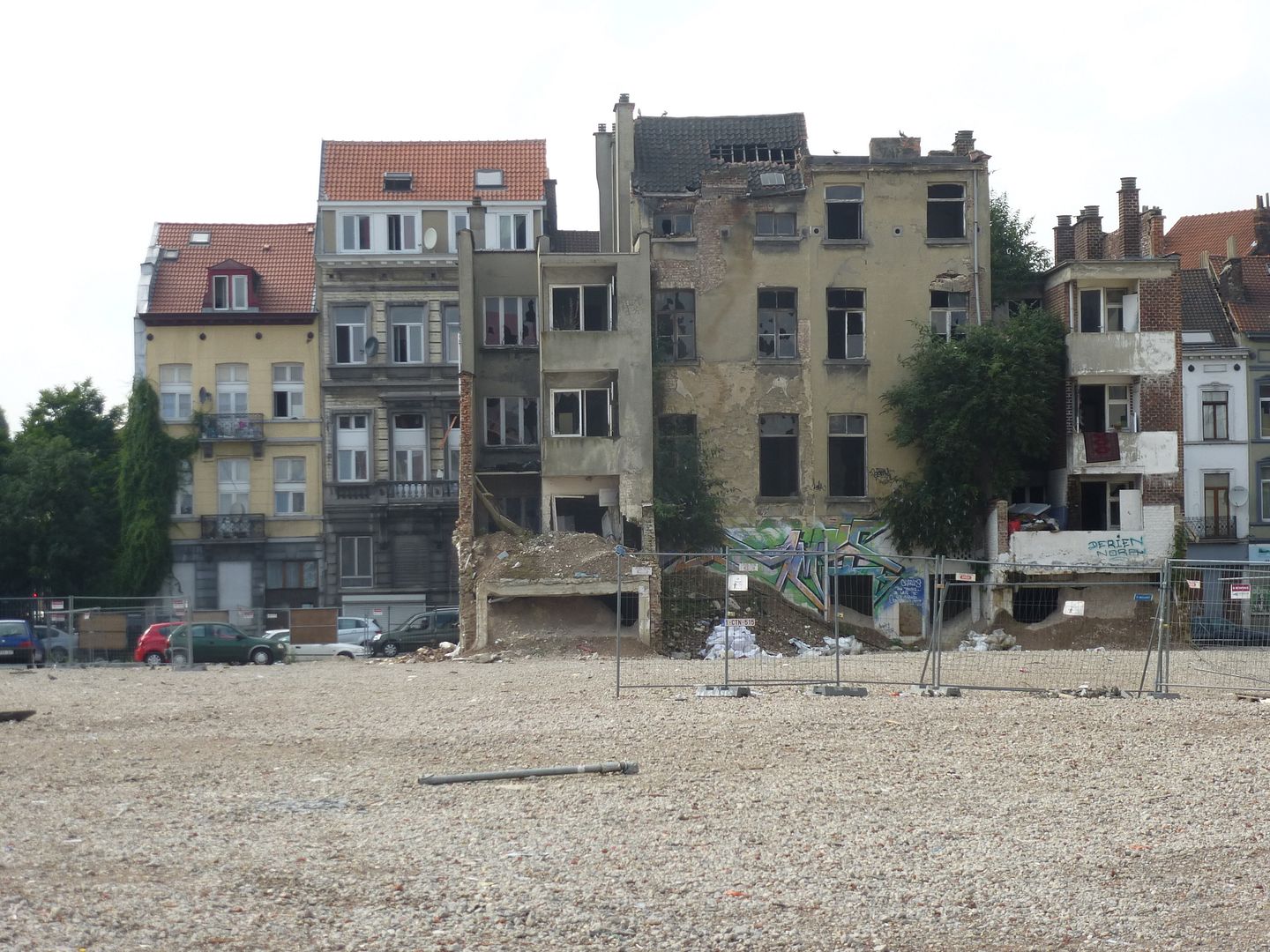 Like most of London, there is little architectural harmony.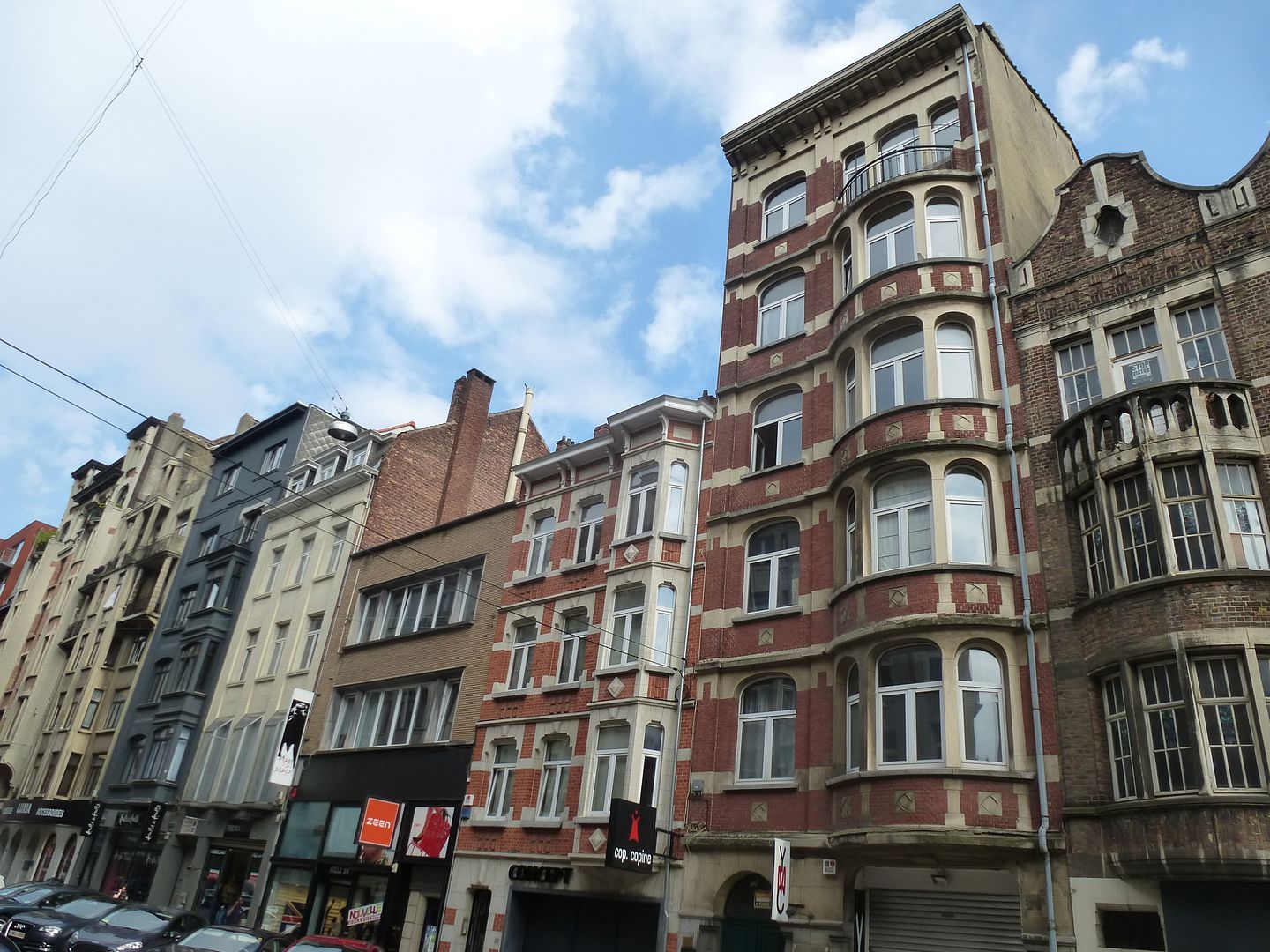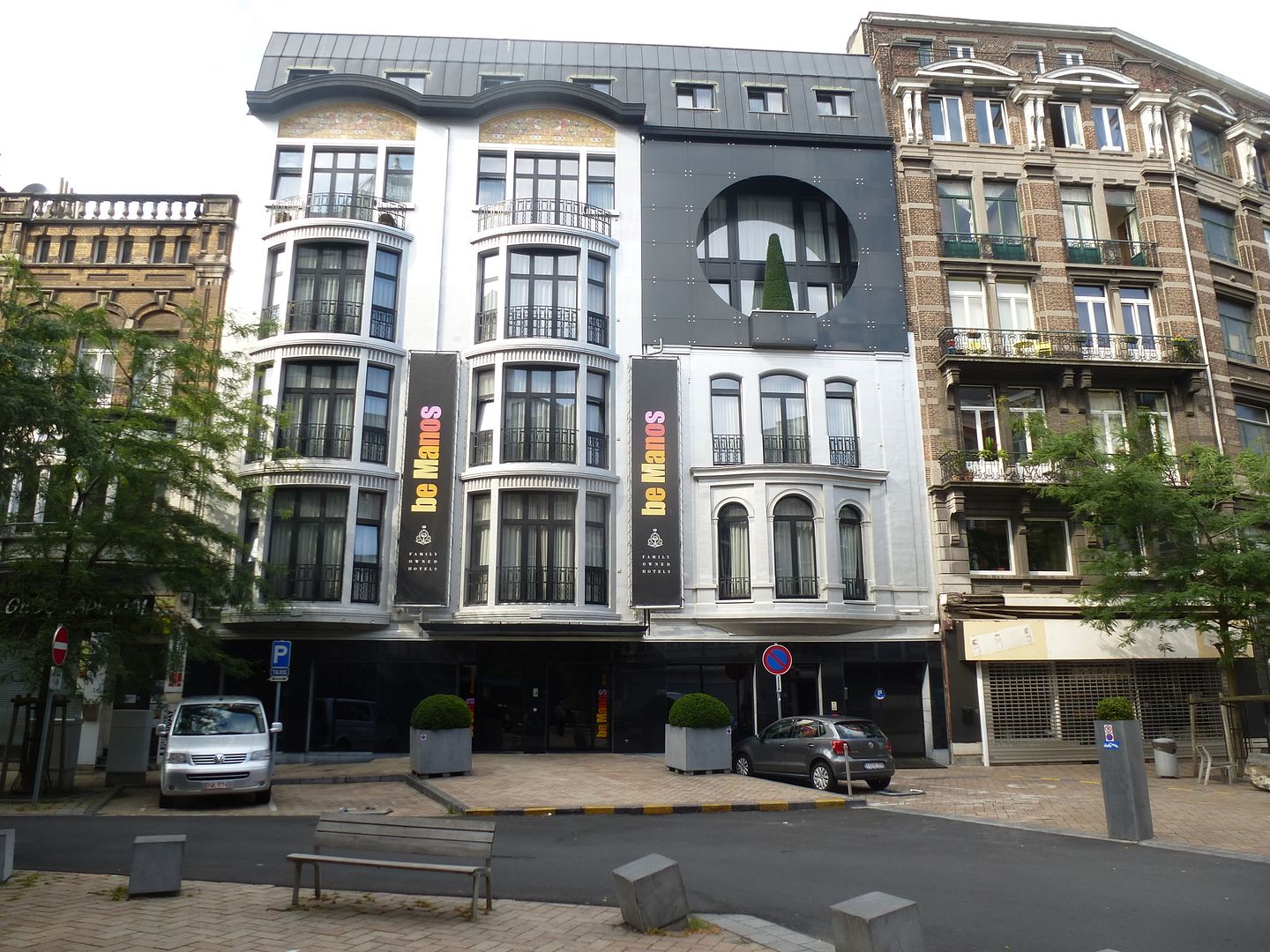 The local designer boutiques were not the same as in Paris.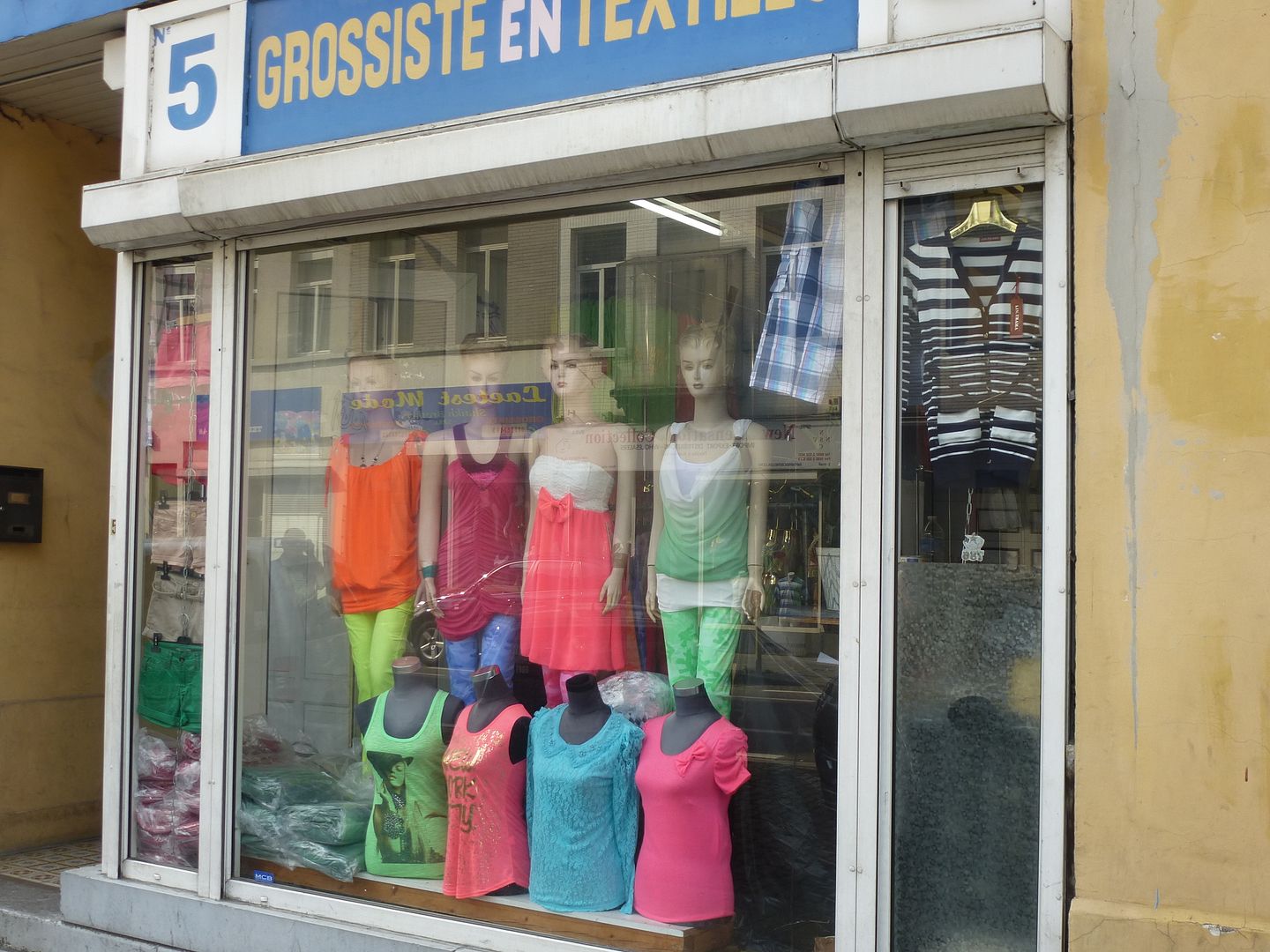 Oh, there's a fun fair over there! Like an Irish setter, I am easily distracted from my goal.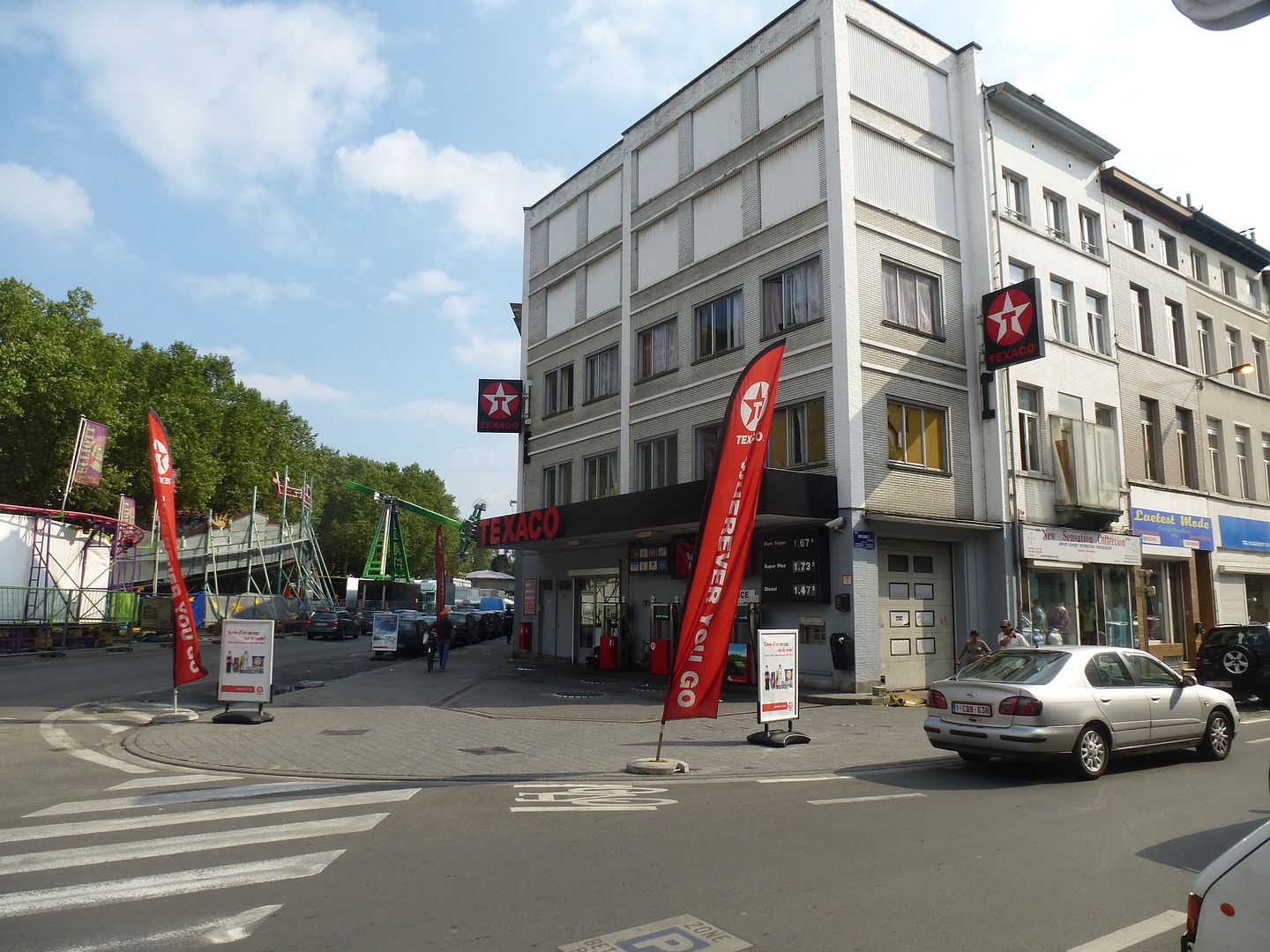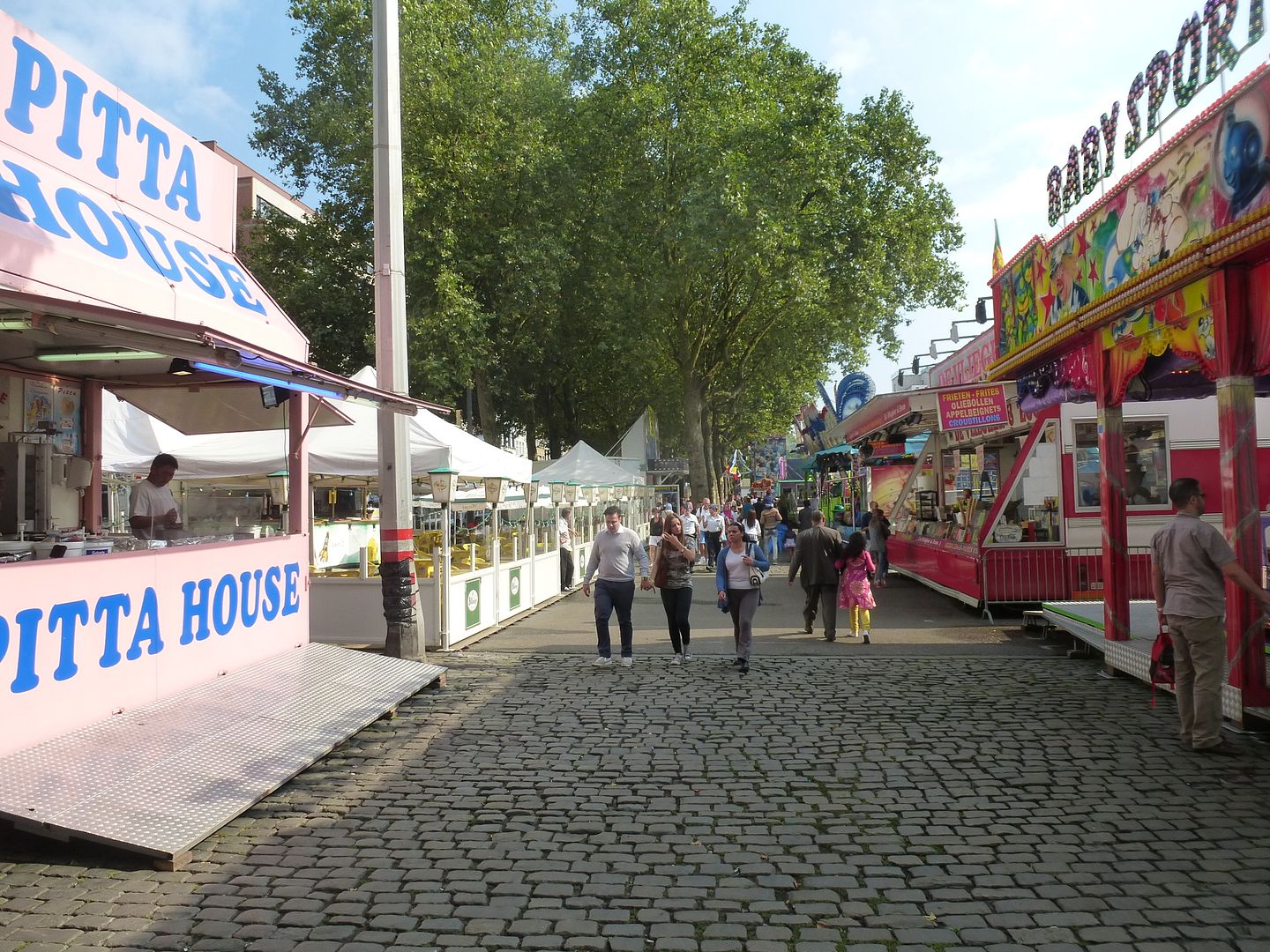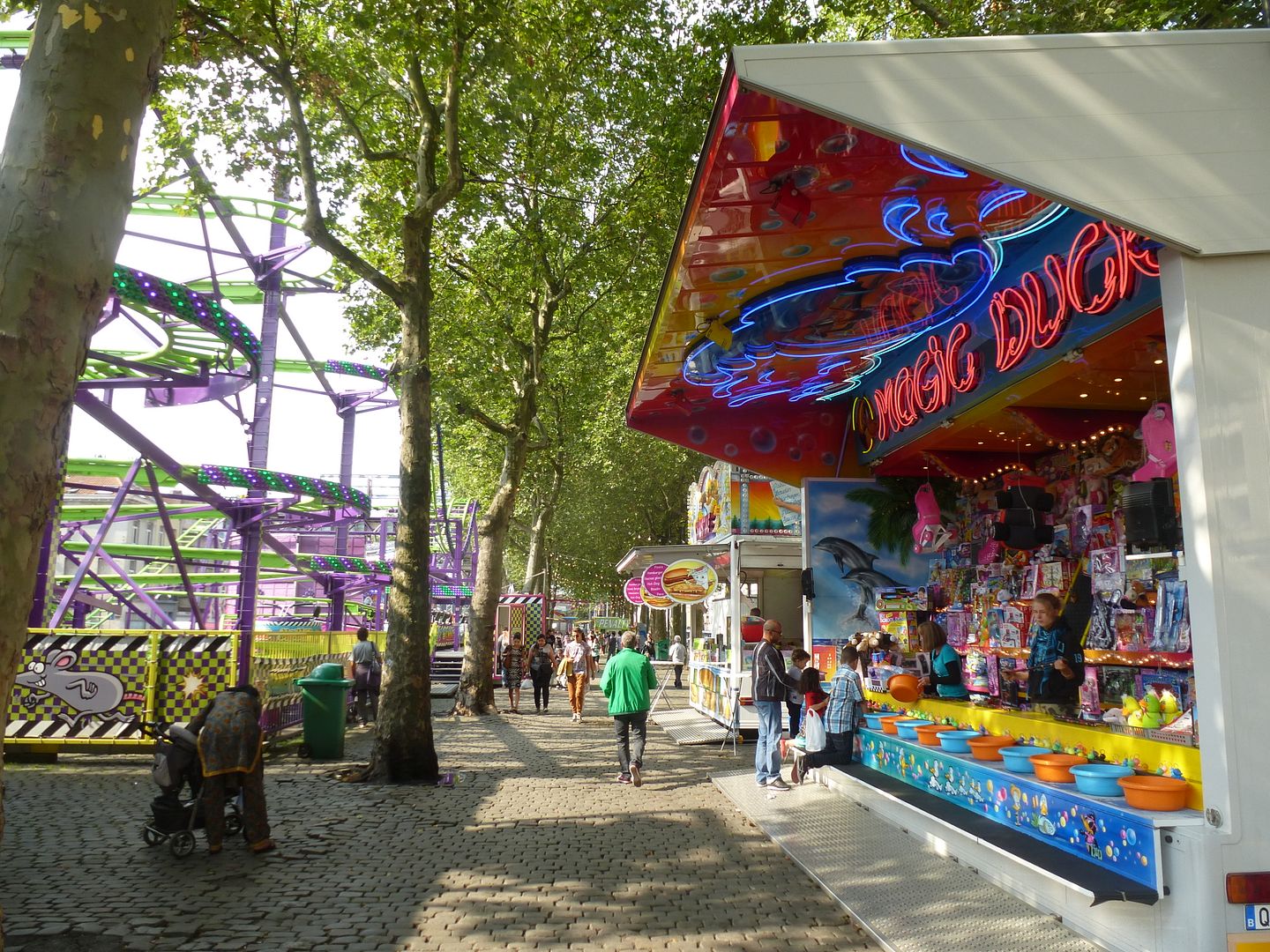 Okay, back to business. These "gates" are situated all around the outer boulevards of the city.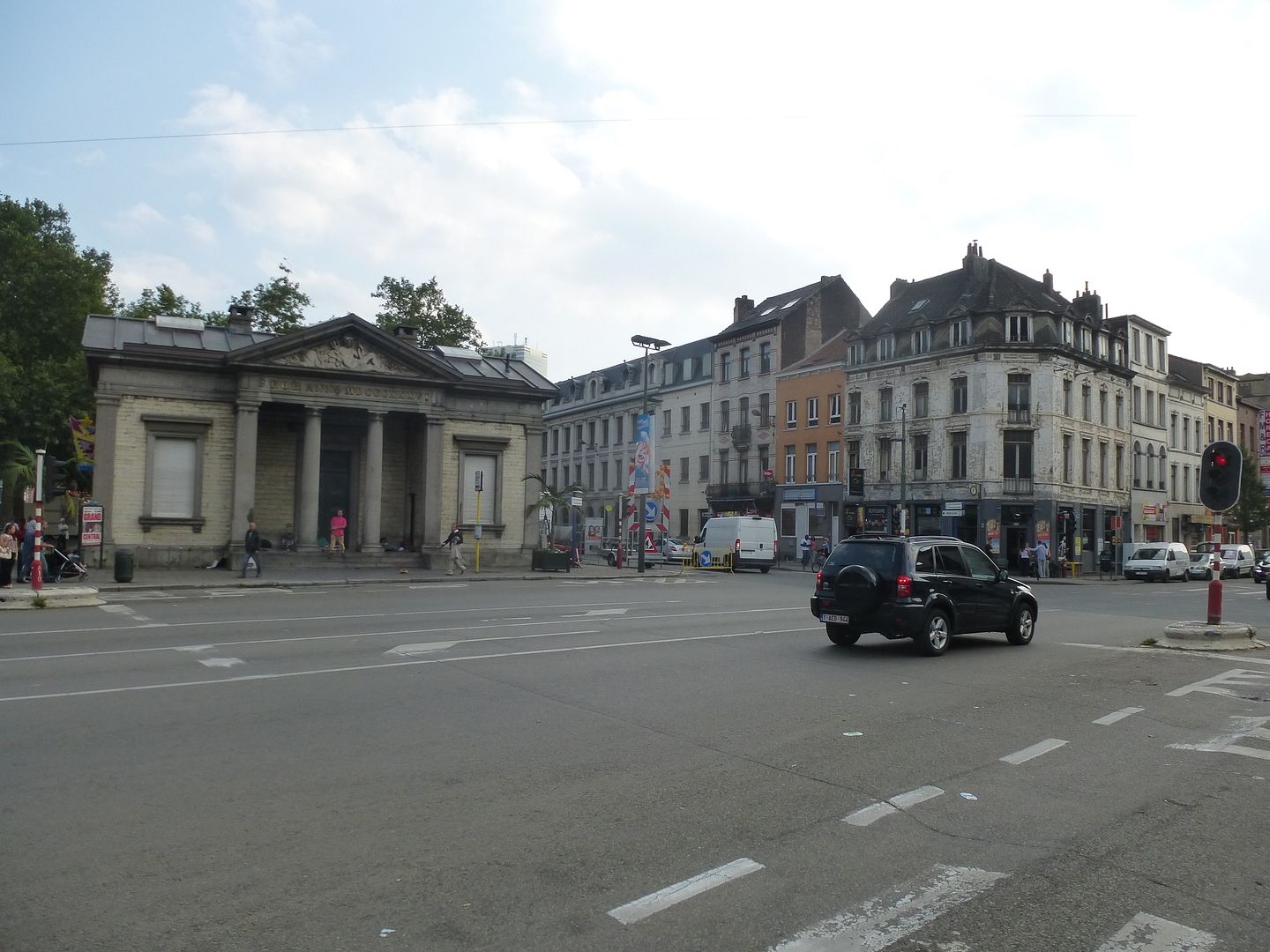 This already clued me in that I was off track because I was supposed to walk through the centre.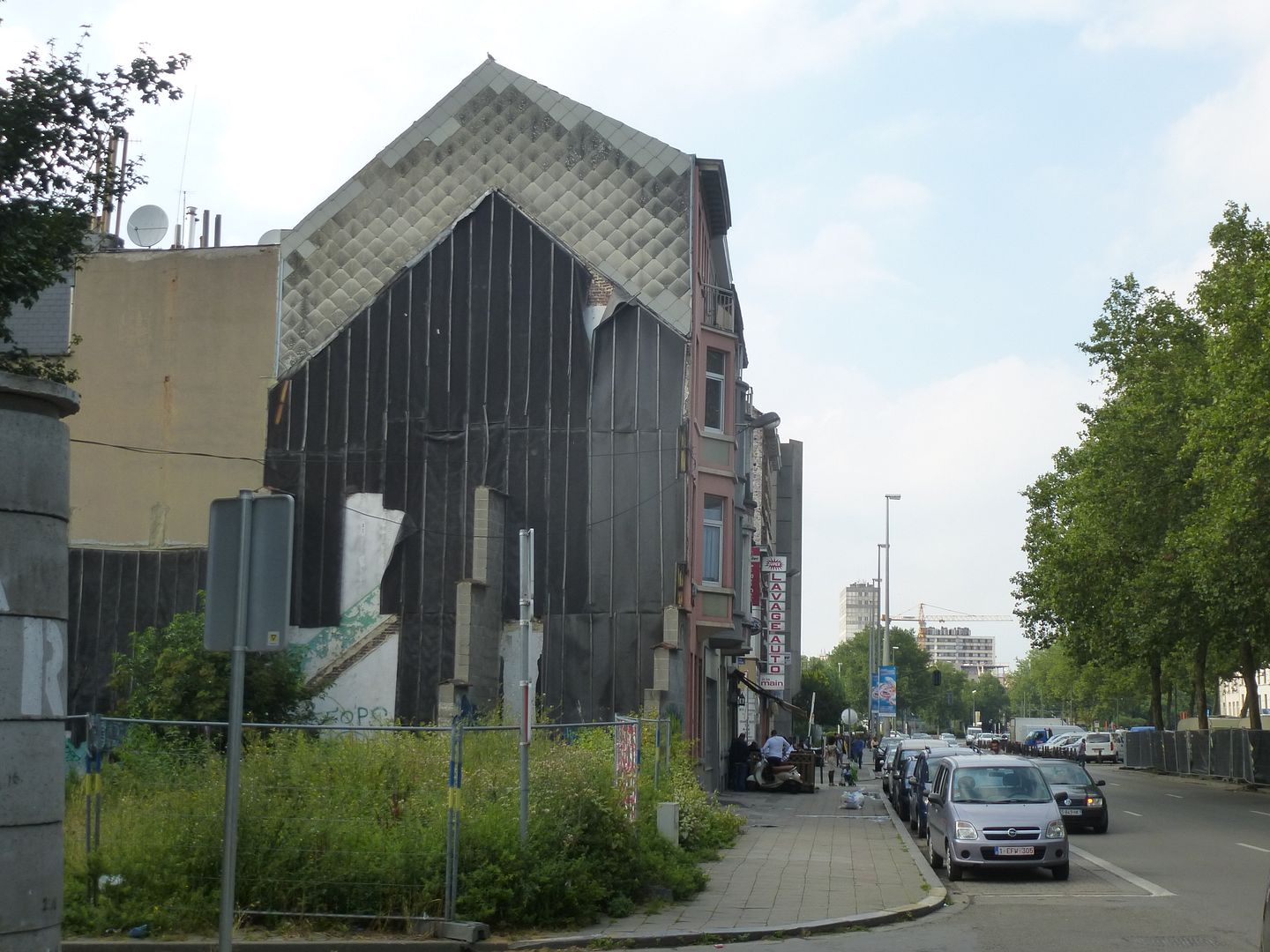 I seemed to already be in an industrial zone.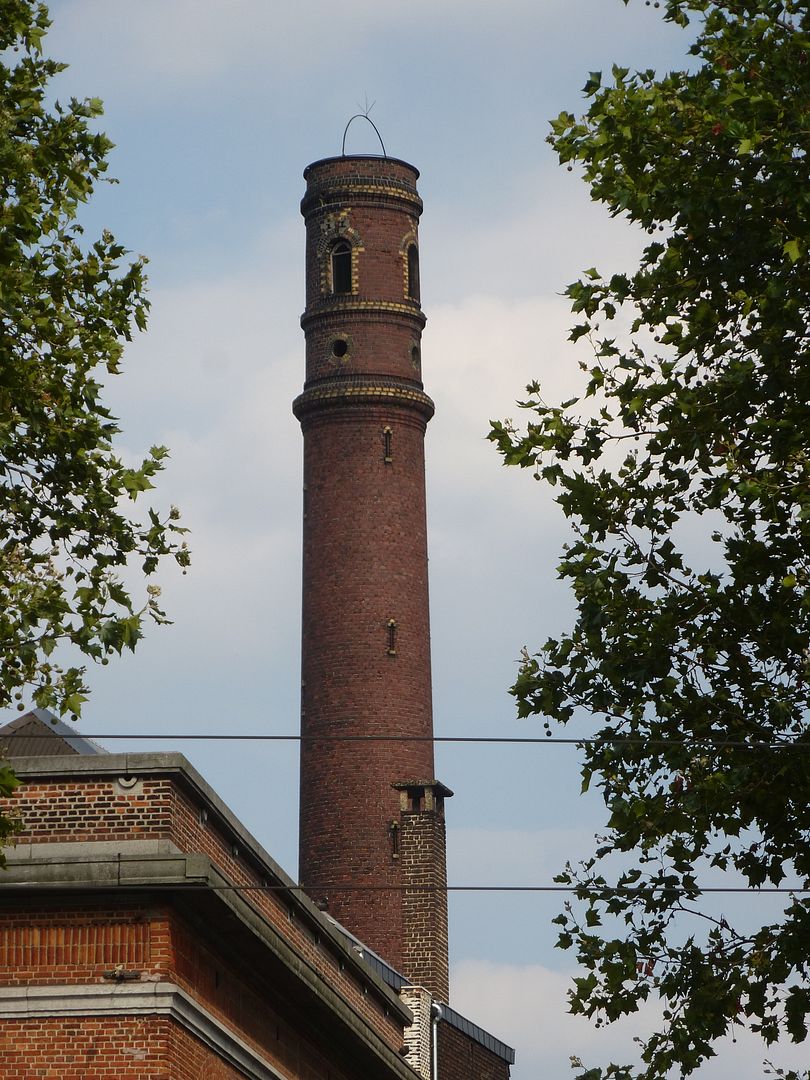 And I had never seen this canal before in my life!