Post by Deleted on Dec 17, 2013 18:29:19 GMT
When I was little, this place was called the Hamm Military Cemetery, but anyone from more than 20 kilometres away has never heard of the village of Hamm (pop. 1201), Luxembourg, and also, Hamm is officially an outer district of Luxembourg City, so the "new" name makes perfect sense.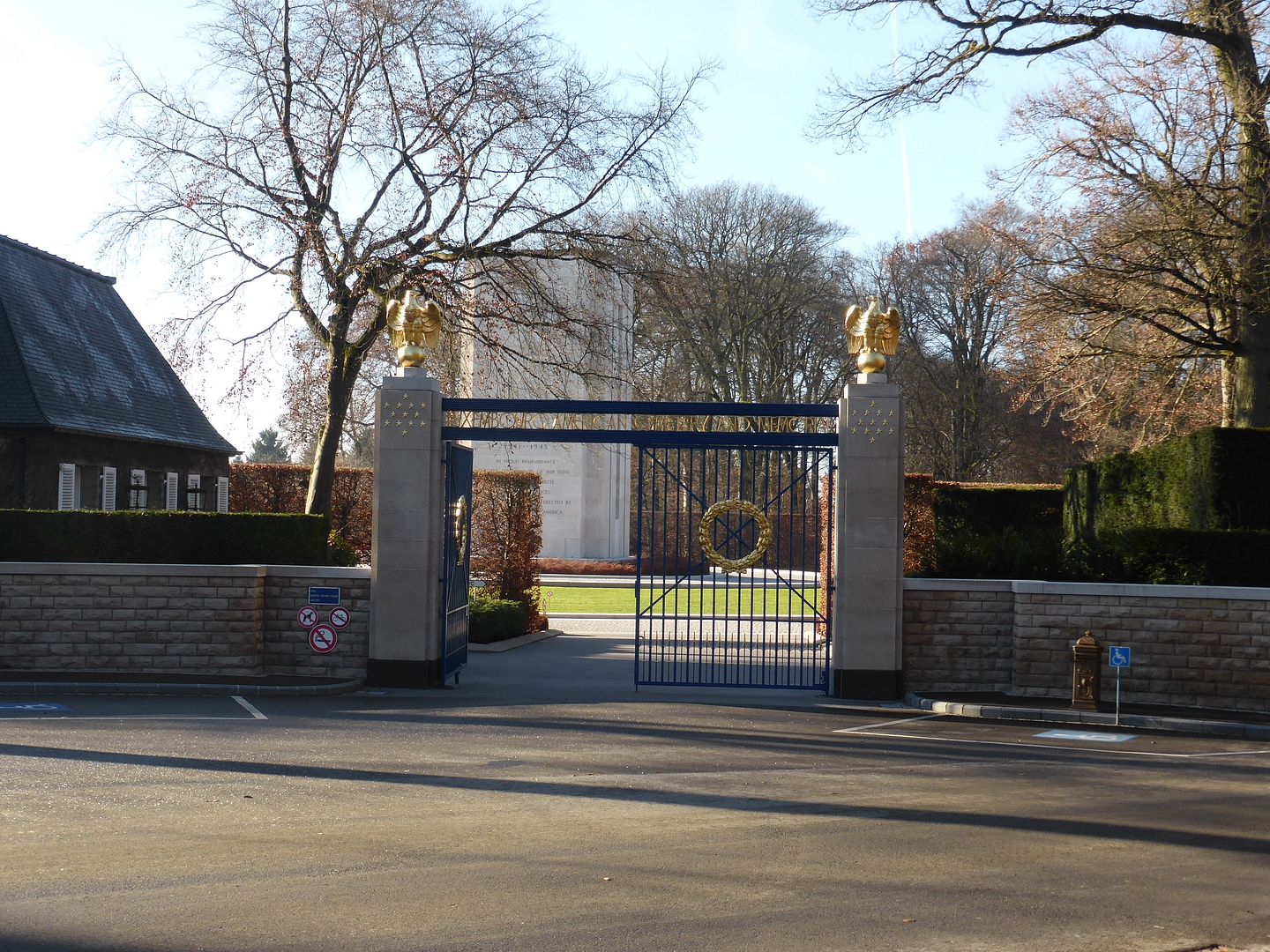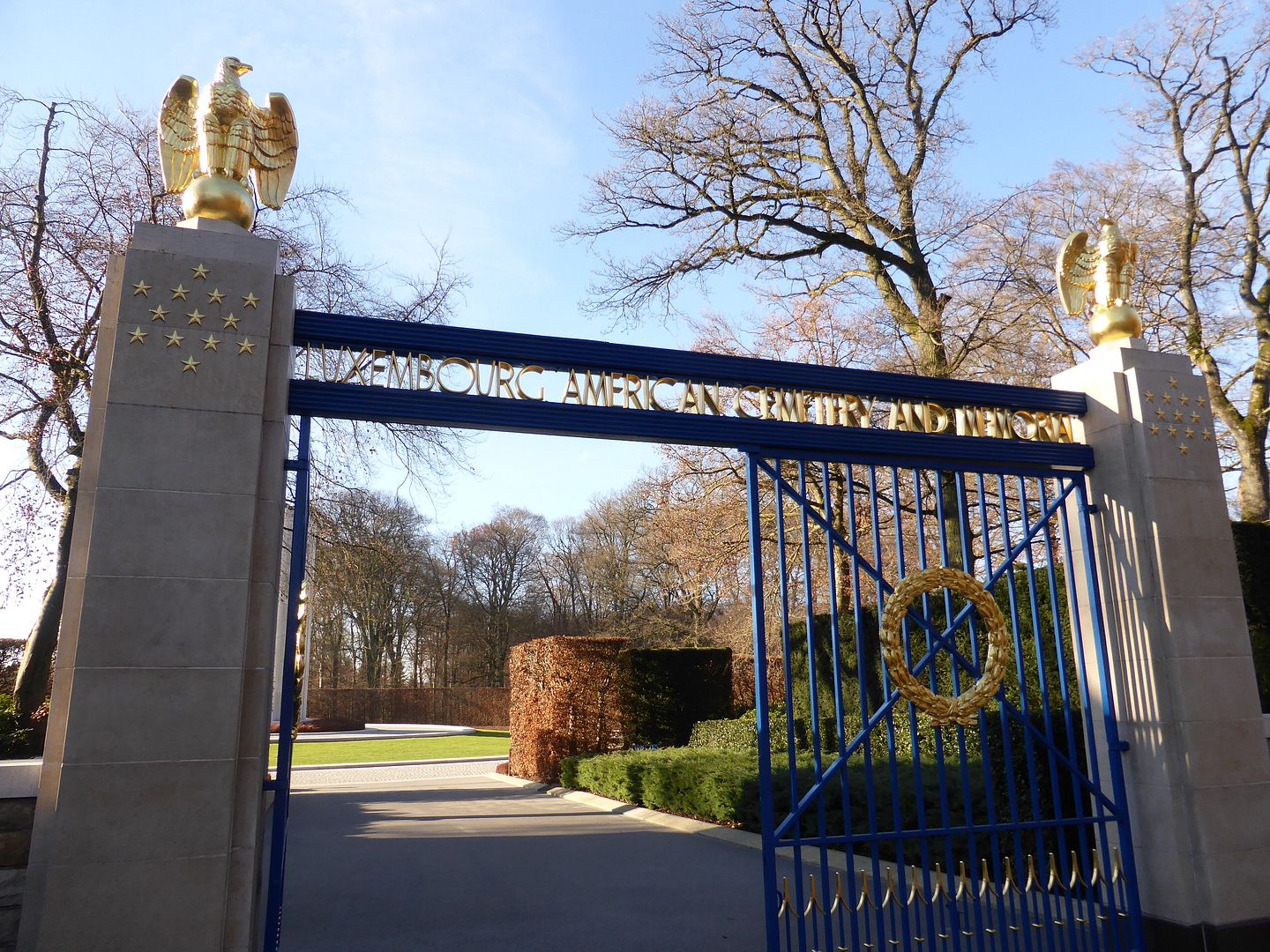 Since most people don't go to Luxembourg, I'm sure it is one of the least visited American military cemeteries.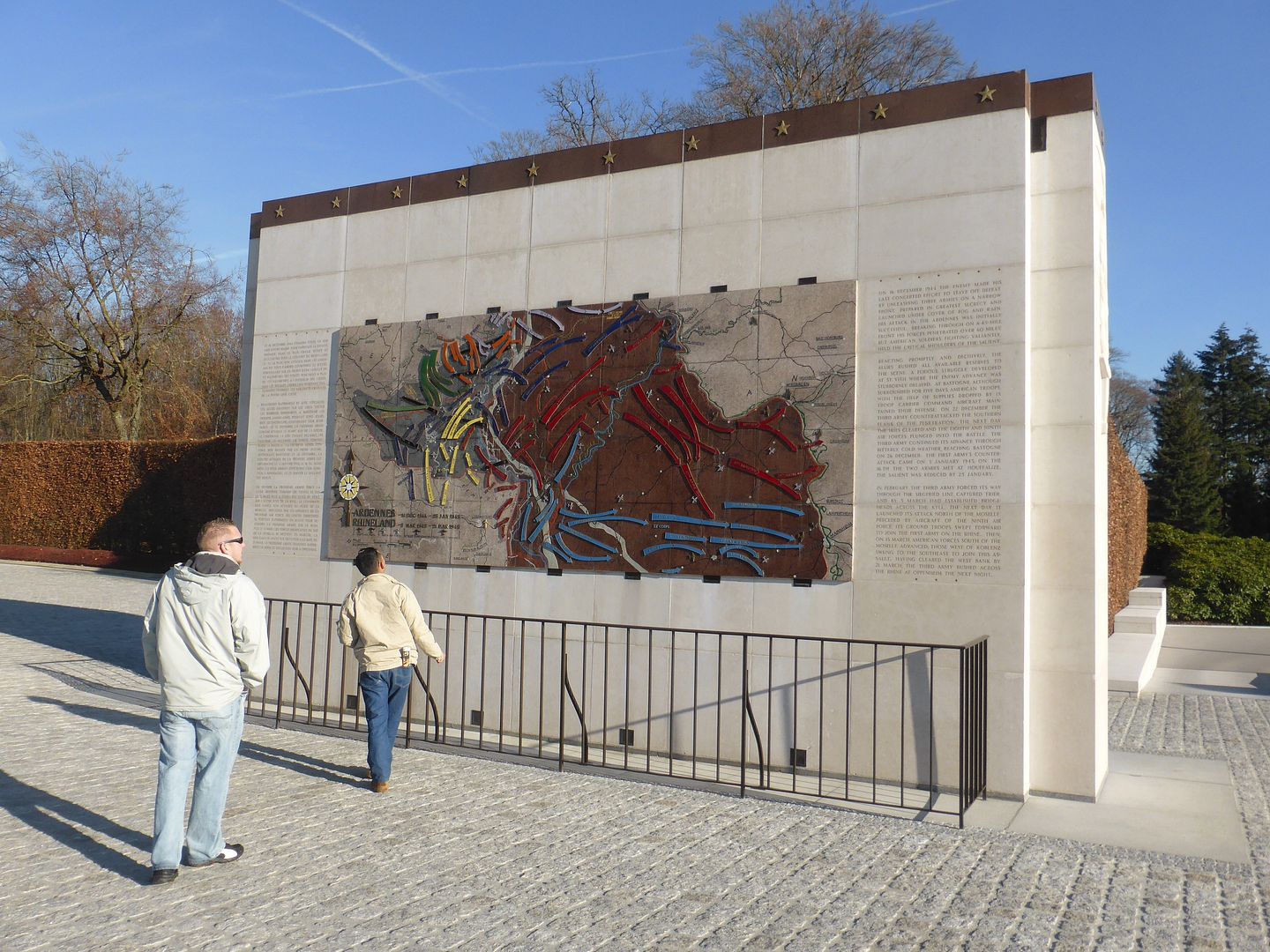 I was there yesterday and there were 4 visitors besides me in the middle of the day.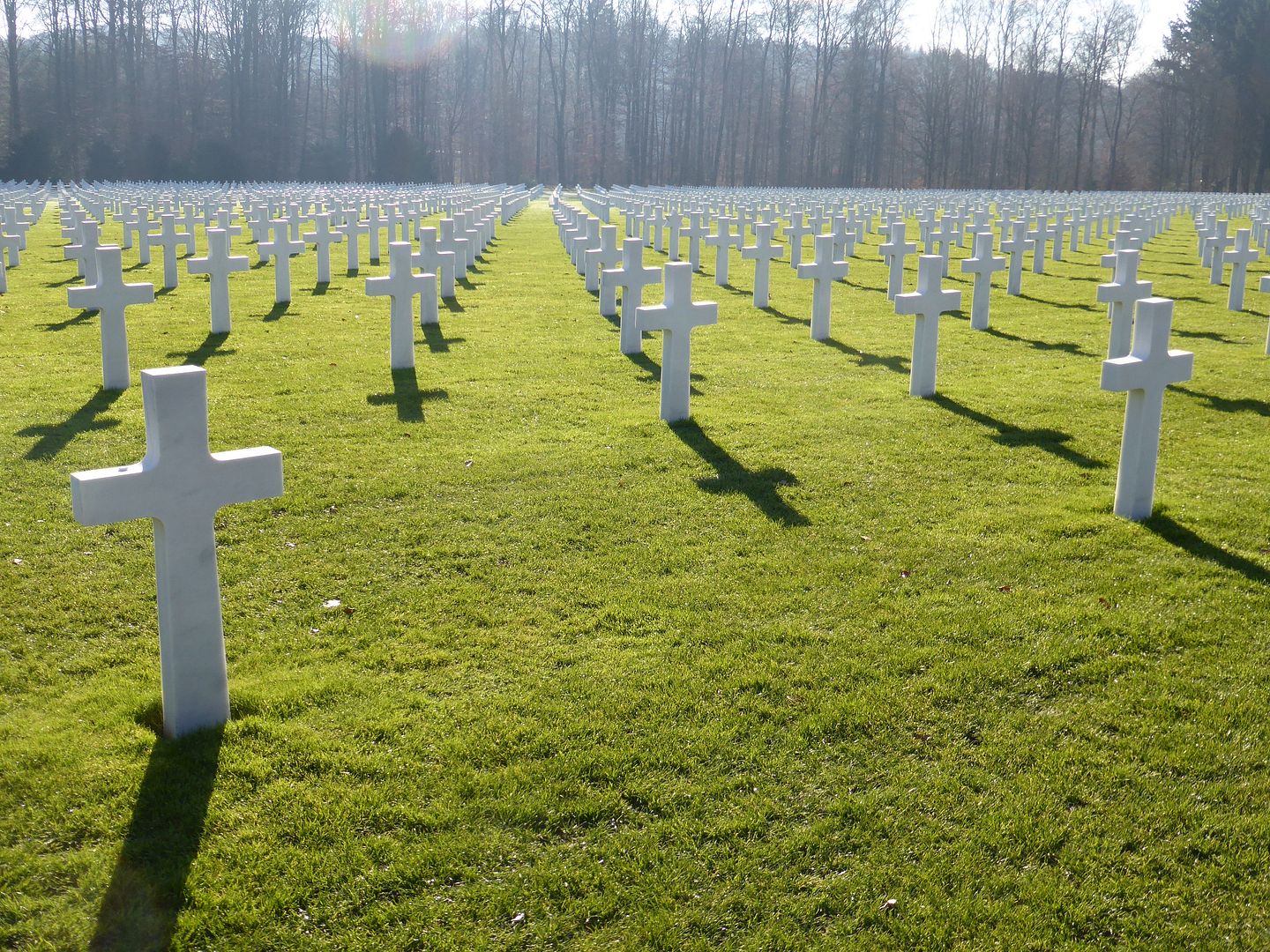 It has 5,076 graves. Just about all of the soldiers died during the Battle of the Bulge (
Bataille des Ardennes
to French speakers).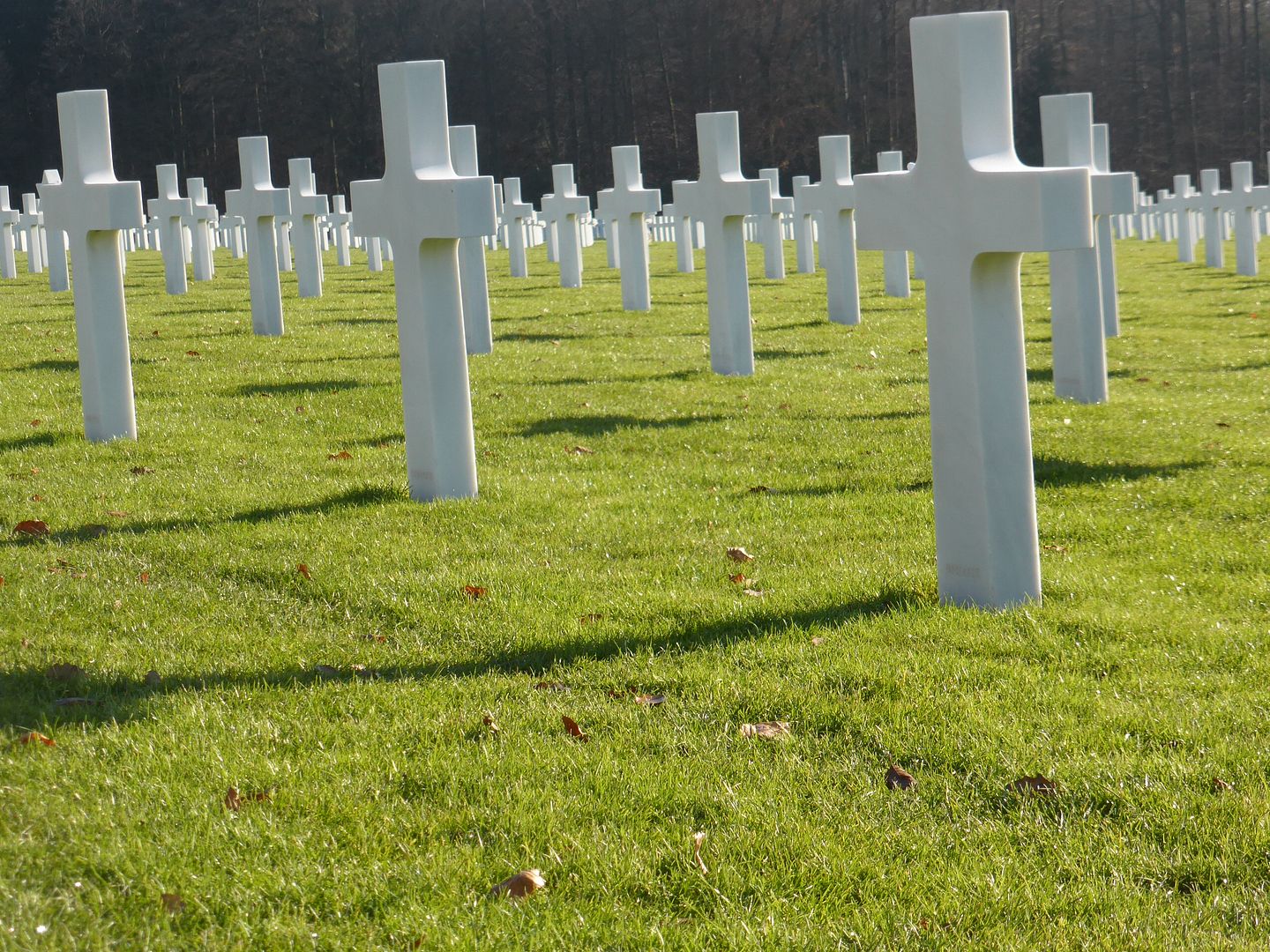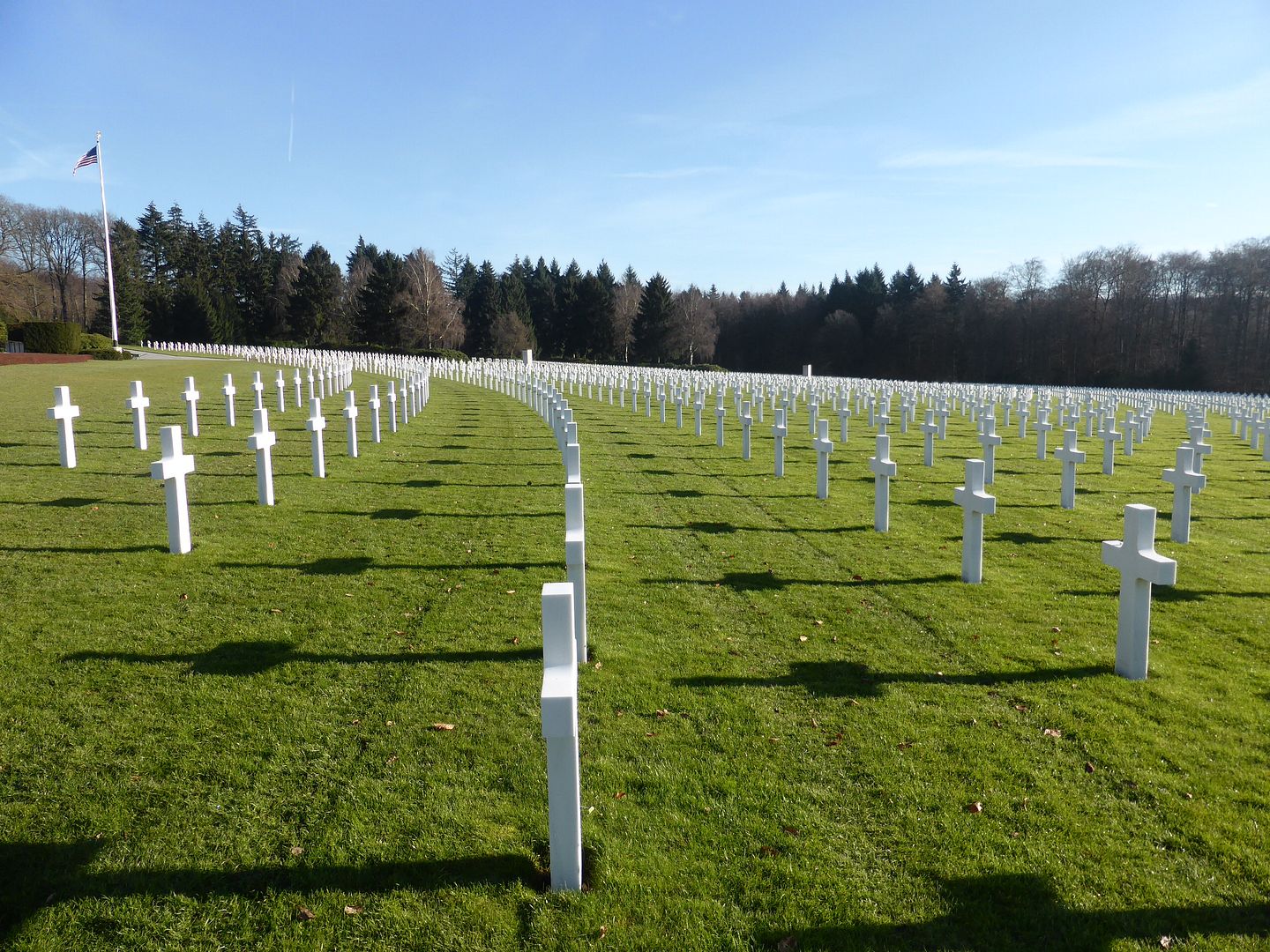 It includes a very famous grave, because the Commander of the 3rd Army wanted to buried with his fallen troops. His solitary grave faces his dead army.
General Patton has a certain importance to my family, because it was during the Lorraine campaign that the 3rd Army liberated my grandparents' village in late August 1944, before getting bogged down on the outskirts of Metz, which it was unable to take until November. I am not enough of an expert to know if it was General Eisenhower's fault, but he let the 3rd Army run out of fuel, because he had other priorities. Anyway, this allowed lots and lots of soldiers to die on both sides -- which is why the cemetery is not small. When Patton finally managed to liberate Metz, he was criticised (who's going to feed all of those people? -- these must be the same people who didn't want to liberate Paris quickly either) and even some German veteran military experts later said that was a mistake, because if he had gone around Metz and liberated the city of Luxembourg instead, the German 7th Army would have been cut off. Anyway, the Lorraine Campaign was considered to be Patton's least successful one, but I will never fault him for liberating my family's village.
I suppose I should also mention that this is when my mother met my biological father. Being a bright university student, she was working as an interpreter for the American troops stationed in Thionville. My parents got married in my grandparents' village in June 1945. My mother's wedding dress was made out of a silk American parachute.
Anyway, the Battle of the Bulge began in December 1944. It was a major German counteroffensive across Belgium, France, and Luxembourg on the Western Front. In fact, it began on December 16th, which was the same day I visited the cemetery -- not the same year, though.
It was a terrible, bloody mess -- just look at these arrows. It was the bloodiest battle of World War 2.
The Americans suffered more than 80,000 casualties, including 19,000 killed and 23,000 missing. The British lost 1,400 and the Germans lost around 85,000. The Americans became so desperate that for the very first time they used black American soldiers in combat. They had not been allowed to use weapons before. More than 2,000 volunteered and 708 African Americans were killed in combat in WW2.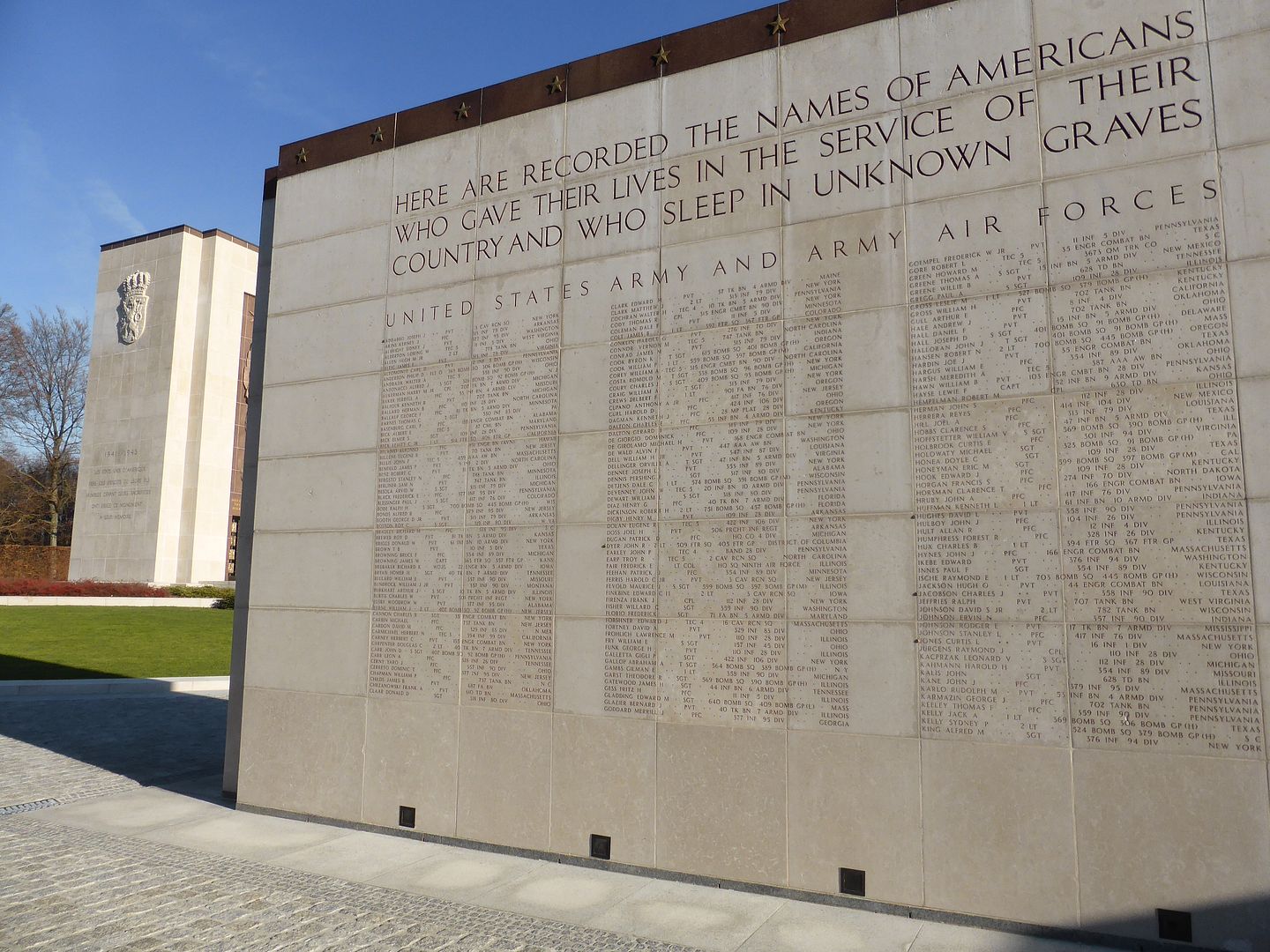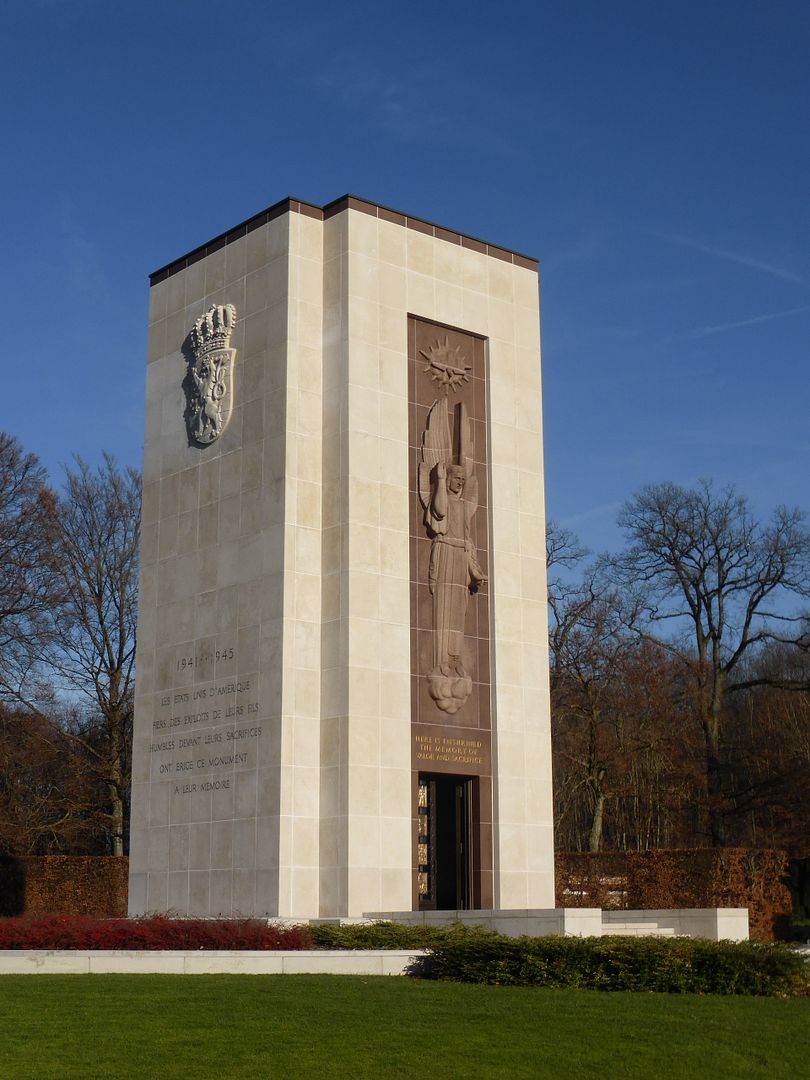 Anyway, the Allied victory during the Battle of the Bulge is considered to be the deciding factor in defeating the German army on the Western Front. Of course, the Russians still had quite a bit more of suffering over on the other side.
This cemetery moves me just as much as the Colleville cemetery in Normandy because a lot of people 70 years later seem to think that D-Day was the hard part when in fact it was just the beginning.